Eve is enjoying the new mommy life but admitted that it's not easy. The rapper shared a photo of herself holding her son Wilde Wolf on Instagram Stories. Her 11-week-old baby was sound asleep in her arms while she looked into the camera. At the top of the photo, the Queens actress wrote, "Never been this tired. Never been this happy ❤️."
---
Eve gave birth to her first child with billionaire husband Maximillion Cooper in February 2022 and has since shared a few adorable moments with her son with her social media followers. On February 10, she posted a first look at the newborn. "Our Beautiful boy was born Feb 1st 2022 💙," she wrote. "Wilde Wolf Fife Alexander Somers Cooper 💙 Words can't describe this feeling ✨✨✨."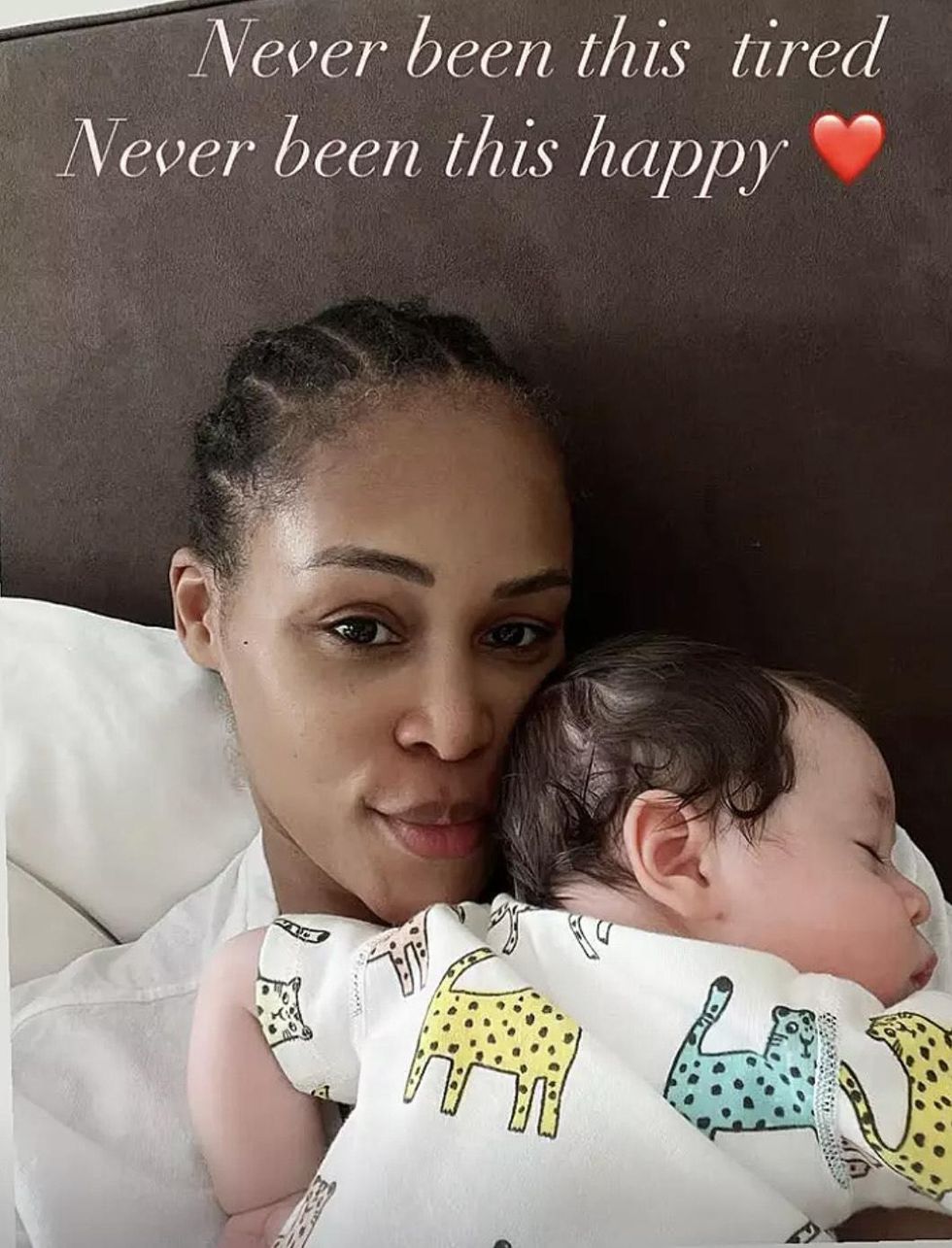 Eve/Instagram
And in March, the "Gangsta Lovin'" rapper celebrated her first Mother's Day in a beautiful outdoor setting. "Mother. Nature. 💙 My 1st Mother's Day (UK)," she captioned the photo.
Prior to her son's birth, the 43-year-old struggled with fibroids and infertility, which led to her getting a myomectomy.
"For me, I'm 42 now. My husband and I, we've been trying and trying and trying and trying...We've been doing certain things and for me, I understand where Emma was coming from with the endometriosis because, at the beginning of the year, you ladies know…I had a procedure called a myomectomy that gets rid of fibroids," she said.
"I used to have these horrible periods. And I'm only saying this to say, there's a lot of women out there that think [that], we were told that periods are supposed to be painful. They're not. Go to your doctor, and if they don't believe you, go to another doctor."
While this is her first child, she already had experience with parenting. The "Tambourine" rapper became a stepmom in June 2014 to her husband's four kids Lotus, Jagger, Cash, and Mini.
Featured image by Rich Fury/Getty Images for The Recording Academy