A year ago today, SZA released her debut album Ctrl. I think I can speak on behalf of many others when I say that it's an album that was on rotation the whole summer of 2017.
---
And with banging visuals for fan favorites like "Doves In The Wind" and "Garden (Say It Like Dat)" being released left and right, the album's the gift that keeps giving. The impact that it made in R&B and music as a whole can't be overlooked nor denied.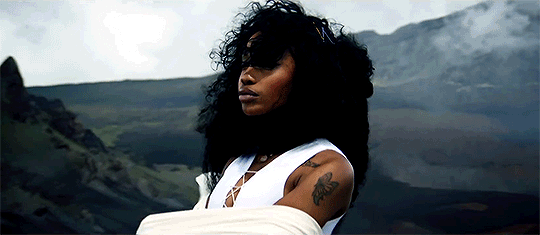 What made SZA win over America's heart was how perfectly imperfect she was. There was no filter for her raw and vulnerable lyrics. From the harsh relatability of wanting to be validated by the man you love to being over men and their antics altogether, there were pieces of the twenty-something experience laced throughout the 14-track debut. Her own insecurities and aspirations transformed into anthems like "Normal Girl" and "20 Somethings." It's something that most music had been missing.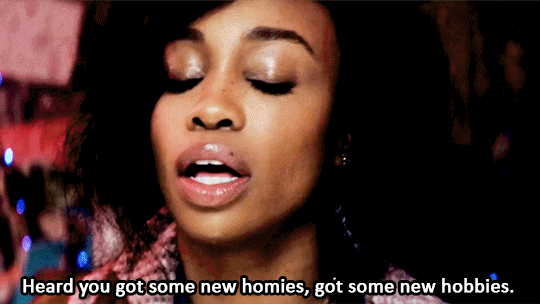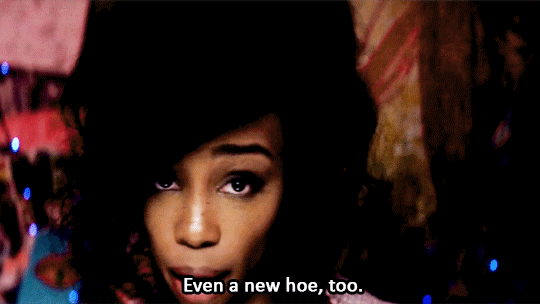 Through each track, SZA became our homegirl and confidant, offering lessons she learned from her mother and grandmother through her own experiences of how to conquer fear, and finally take back control of our lives despite its obstacles and setbacks.

Ctrl solidified SZA as a threat in the music industry and listeners were in unanimous agreement. Her fanbase skyrocketed, accolades piled in, and her singles climbed the charts to new heights. SZA's journey to becoming one of today's leading ladies of R&B is an inspiring and miraculous one. Given its cultural impact, some might not realize there was a time Ctrl was not going to ever see the light of day.
In October 2016, after frustration waiting for TDE's president Punch to schedule the release of her album, SZA told fans in a tweet that she was quitting music. Thankfully, that never happened, but prior to the album's release, anxiety of failing began to kick in and further delayed the process.

In an interview with The Guardian, she said: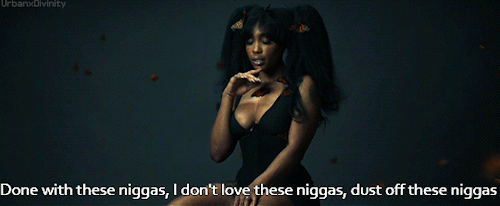 "I freestyle everything, all the way down. And I listen back and think, what's sh*tty? And if something's too sh*tty and I can't put my finger on it, and I think, wow this sucks to me, then I get way frustrated, and usually scrap the song."
Her anxiety got to the point that TDE had to step in themselves and release the album. SZA had low expectations, but the outcome turned out to be a 180 flip. Ctrl went platinum along with its leading single "Love Galore," while "The Weekend" sits at 2x platinum and "Garden" and "Broken Clocks" reached Gold. It became one of the most critically-acclaimed albums of 2017 and she became the most nominated woman at the 2018 Grammy Awards with five nominations.
What SZA achieved in less than a year is almost unheard of in today's R&B. And although she is considered an alternative R&B artist, her success further pushed the narrative that it's possible for R&B to thrive in a rap and pop-dominated industry. And it's only the beginning for the 27-year-old phenom.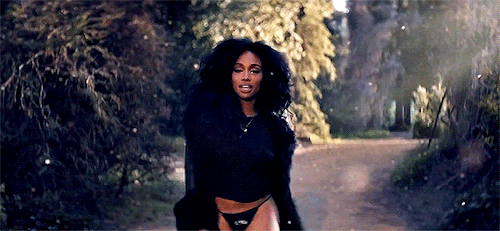 Let's reminisce in the comments, what's your favorite track from Ctrl and why?

Want more stories like this? Check out these xoNecole related reads:
SZA Is A Testament To Feeling Fear & Doing It Anyway
SZA Getting Pulled From The TDE Tour For Swollen Vocal Cords Is A Reminder To Take Care Of Self

SZA's 'Ctrl' Review: An Unfinished Diary For The Lost 20-Something Girl In You