One of the first CDs that I bought with my own money was Age Ain't Nothing But a Number by Aaliyah. It was hella throwback, released the year after I was born, but I was captivated by her laid-back demeanor and hella non-confirmative style on the album cover.
---
Thanks to MAC, fans of all ages will also be able to experience the magic that Aaliyah drizzled all over the 90's via this summer's beauty launch. MAC recently confirmed rumors that they will release a summer collection reminiscent of the late singer's most iconic looks.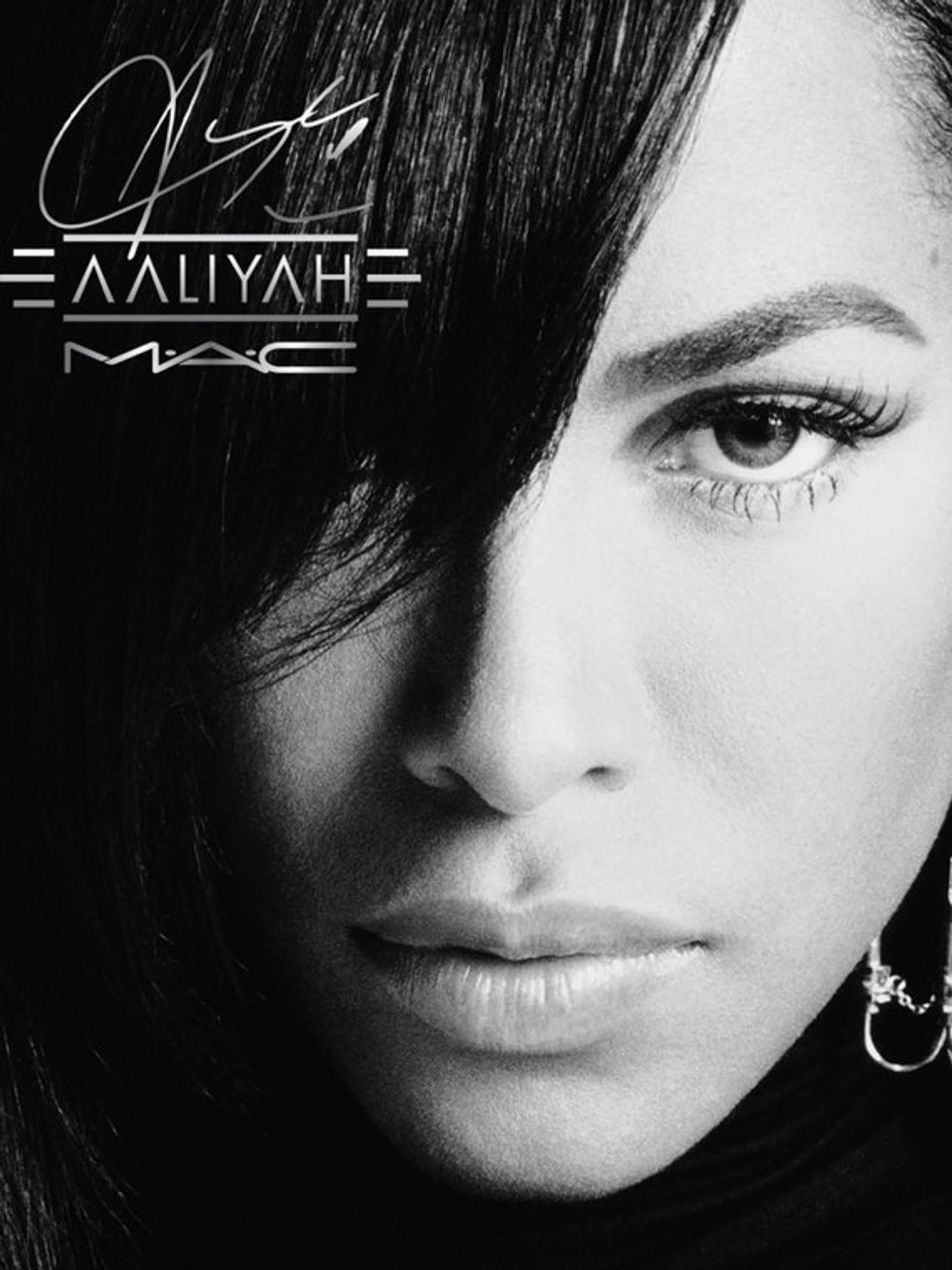 MAC said in an Instagram post:
"Aaliyah super-fans everywhere – YOU made it happen! Inspired by your loyalty and love, the 90s-glam #AaliyahForMAC collection is coming soon! Aaliyah lives on in a makeup collection influenced by her groundbreaking work in music and film."
The announcement is a response to the #AaliyahForMAC movement (similar to the outcry that sparked the Selena x MAC collaboration) started by a fan three years ago. The petition on Change.Org garnered the backing of more than 26,000 supporters, including Missy Elliot and Aaliyah's brother, Rashad Haughton. MAC explained:
"Together in partnership with the family, we are celebrating Aaliyah's life and talent alongside her countless admirers. #AaliyahforMAC is a tribute to the late singer brought about by the passion of her fans."
The new collection will be hella retro, featuring a nine-pan eyeshadow palette starring shades like metallic gold and satin plum, as well as a nude 90's reminiscent lip shade.
Here's a sneak peek at the @maccosmetics Aaliyah collection, coming June 20th online in North America and rolling o… https://t.co/NkxWrKBomN

— Aaliyah (@Aaliyah) 1522684817.0
The launch will be accompanied by a short film, composed of fan-submitted photos and videos that will celebrate her legacy.

Aaliyah was symbolic of millennial culture before millennial culture was even a thing. Despite her untimely death, Aaliyah's influence will live on to impact a multitude of generations by way of her timeless music and iconic style.
The collection is set to release online June 20th and will be in stores June 21st.
Click through the gallery below for a full list of the products you can expect from MAC's forthcoming release:
Featured image by Giphy