---
In xoNecole's Finding Balance, we profile boss women making boss moves in the world and in their respective industries. We talk to them about their business, and most of all, what they do to find balance in their busy lives.
"I'm tired of coverin' up all my pride," were the first melodic words I heard sung from Little Inez's mouth in the hit musical movie Hairspray. Not the original; the Zac Efron and Queen Latifah version.
It's obvious to say that Little Inez ain't so little anymore, and she has blossomed into Grammy-nominated singer-songwriter Tayla Parx. The "Homisexual" hitmaker has been pushing boundaries beyond gender and genre - and the metrics and streaming numbers don't lie. Every #TaylaMade production has been a guaranteed chart-topping, award-winning smash hit that you're sure to recognize.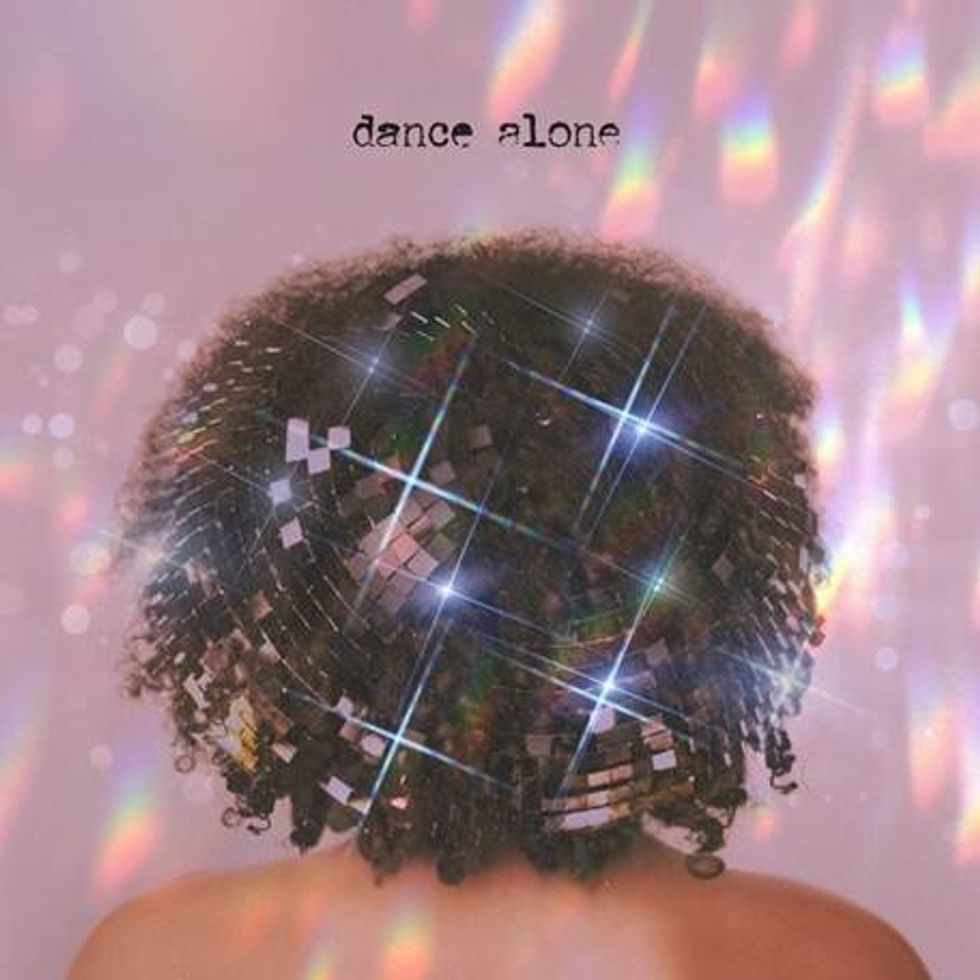 Courtesy of Tayla Parx
Everything she touches turns to pure artistry from her vocal collaboration on Chris Brown's "Anyway" to her lyrically genius for Panic! At The Disco's "High Hopes" and Ariana Grande's "7 Rings". The multiple Grammy-nominated singer, songwriter and actress made her debut as a solo artist with her album We Need To Talk back in April 2019 and has continued to soar as a solo act since. After serving as a special guest on the North American leg of Lizzo's Cuz I Love You tour and being deemed by Entertainment Weekly as "one of pop music's go-to songwriters", we're tired by simply condensing her receipts.

xoNecole had the chance to speak with the "Dance Alone" singer about how she finds balance between studio time, friendships, dating and Korean skincare products in this installment of Finding Balance.
xoNecole: At what point in your life did you understand the importance of pressing pause?
Tayla Parx: I think understanding the balance is something that I've always had in the back of my mind as I grow as a business. I'm a creative in so many ways, it's very easy to get distracted and kind of half-ass things. So my number one priority is asking myself if I am able to do this to the highest of my capabilities. The more success I've had, the more I've needed to hold my time precious along with the experiences that come with making time for you.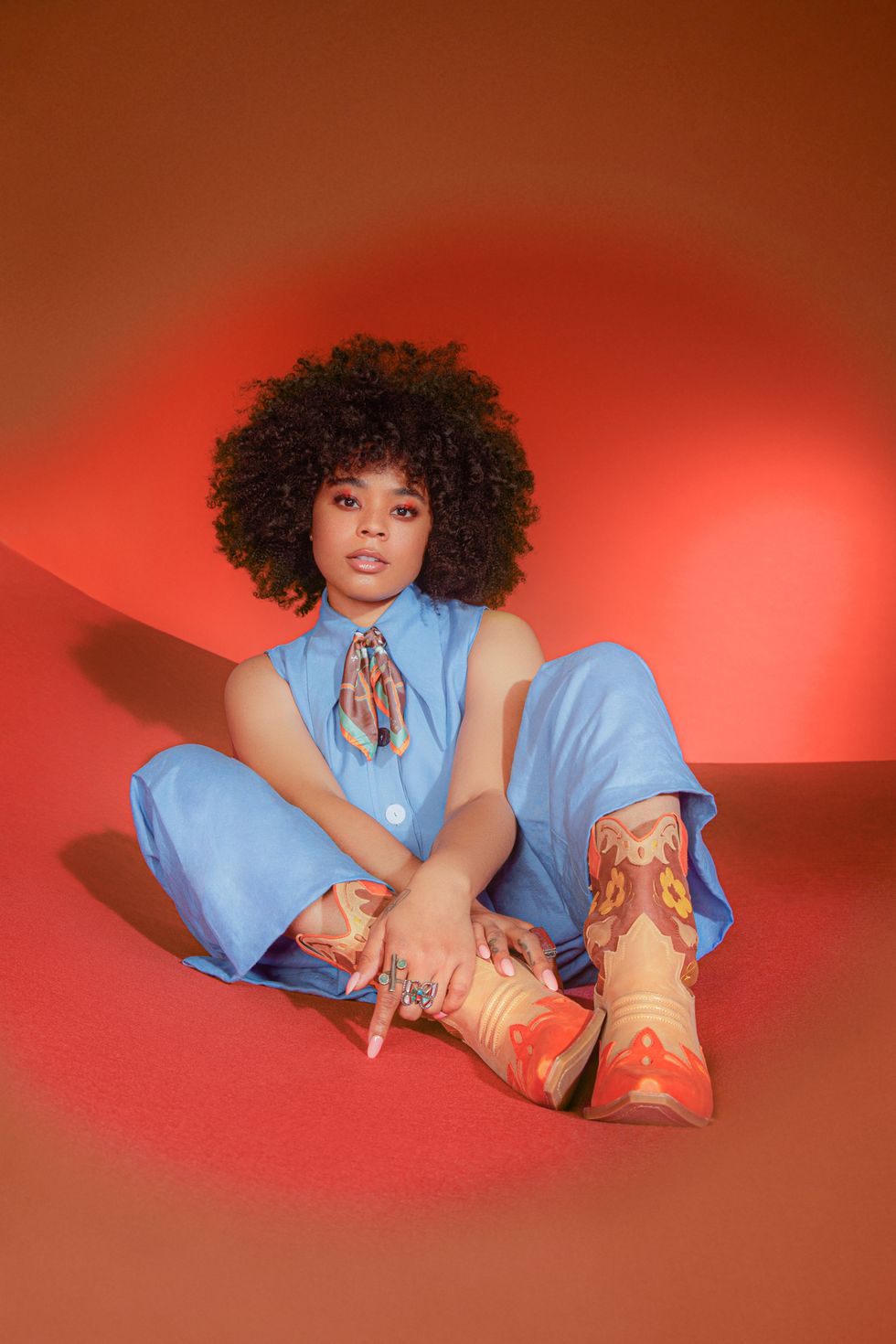 Tayla Parx
Credit: Joey James
"My number one priority is asking myself if I am able to do this to the highest of my capabilities. The more success I've had, the more I've needed to hold my time precious along with the experiences that come with making time for you."
What is a typical day in your life? If no day is quite the same, give me a rundown of a typical work week and what that might consist of. 
A typical week in my house would be, of course, working on music, learning how to garden - I've just started composting - watching some documentaries, cooking, playing guitar and hanging with my three dogs. It's a busy household, to say the least.
What are your mornings like? 
I usually wake up pretty early so I'm taking care of my dogs, going through my schedule for the day and responding to emails. Breakfast is my favorite meal of the day, so I do a little cooking as well.
How do you wind down at night? 
I turn on my lights to whatever mood I'm in, steam up my shower, give myself a facial maybe, and pretty much turn off the music in the house that's usually playing all day. It's quiet time for me when it's time to relax. If I'm feeling extra, I'll throw like three bath bombs in my tub and hop in. It's one of my favorite parts of my bathroom.
When you have a busy week, what's the most hectic part of it?
On the busiest weeks, the most hectic part is the energy I have to give to so many different people. Handling so many personalities is work and I wear many hats, so subsequently I communicate with a lot of different people. It can become draining honestly if I don't have the right balance.
Do you practice any types of self-care? What does that look like for you? 
I love Korean skincare products! Like, I actually might have a problem with buying everything on Peach & Lily and putting it into my mini makeup fridge. I love a good at-home spa day, so that's something I'm definitely into when it comes to Tayla time. Video games are another way for me to escape into my own world; it's like motion mediation. Lastly, I love to cook! It's a really fun way for me to get creative and learn more about other cultures!
What advice do you have for busy women who feel like they don't have time for self-care? 
There's always time if you value it. We all have so many moments to use the excuse of not having enough time versus being real about what our priorities are. We've all heard it! if you're not taking care of you, how can you take care of the ones you love? Any real workaholic's main priority should be long-term efficiency and that starts with taking care of you.
How do you find balance with:
Friends? 
I've always had to have friendships that can withstand spending long periods of time possibly without seeing each other. I try to make sure that even throughout the crazy schedules, I just check in every now and then. Even if it's for a moment. You never know what people are going through, and sometimes a familiar voice can be the grounding love that you need.
Love/Relationships? Dating? 
I have to say I used to be really bad at this. I've completely put love on the back-burner for my career because I didn't believe I could find the balance. The fear of staying in bed a little too long and putting off important things because now that's you and someone else. It's always been scary for me but I think that balance and the right partner is key. Sometimes it helps to have someone you love telling you to either stay in bed longer or get your ass up!
Exercise? 
I have three dogs and two of them are very active breeds. When you're sitting in the studio like I am all day, it's key to make sure you're being active in some way, shape or form. Whether it's riding a bike, walking the dogs or dancing like nobody's watching, I try to do something!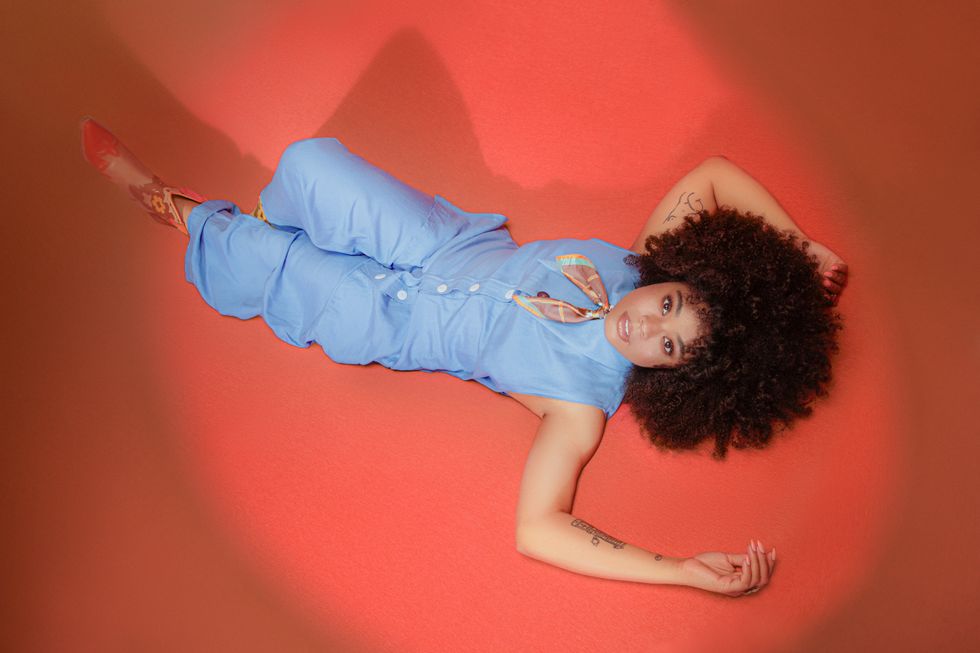 Tayla Parx
Credit: Joey James
"Any real workaholic's main priority should be long-term efficiency and that starts with taking care of you."
What about health? Do you cook or find yourself eating out? 
When I'm on tour, it's pretty tough to eat healthy! I'm a sucker for sweets but I honestly love to cook at home, so I have no problem cooking for myself when I have the time. It's relaxing and I love getting creative with my seasonings! I'm from the south so I don't play when it comes to that!
Do you ever detox? 
Oh my God, actually I just finished a detox last week and it's so, so, so hard for me, but necessary. I've just found out I'm allergic to a lot of things I've been eating all my life. When you go back to eating after juicing, your skin will show you where you're messing up. It was three days of straight juice and the remainder of the week was intermittent fasting. I love food so that was tough. The very first salad I had on the day back eating was like heaven.
When you are going through a bout of uncertainty, or feeling stuck, how do you handle it? 
I try to hype myself up! Sometimes you have to be your own cheerleader [and] remind yourself how far you've come.
What do you do when you have writer's block when creating a song or creative concept for a project? 
I look to experience something new anytime that I have a block. It could either mean that I'm burnt out or bored. I find that if you put a creative in an uncomfortable situation or new situation it'll allow a fresh perspective!
Honestly, what does success and happiness mean to you? 
Success and happiness are intertwined for me. I've always thought that happiness is me having success doing whatever It is that makes me happy in that moment with no boundaries. If I woke up one day and wanted to leave the country, or not leave my home or take the year off. Whatever the mood, I find my happiness In the freedom of knowing that the decisions are mine to make everyday.
For more of Tayla, follow her on Instagram. Her new single "Dance Alone" is now streaming on all platforms.
Featured image by Joey James