Being a mother is one of life's biggest challenges, but also one of its greatest rewards.
---
I remember waking up the day after my divorce was finalized, New Year's Day two years ago to be exact, and I was flooded with emotion. I didn't expect to break down in tears after the judge slammed her gavel the week prior. Although I knew in my heart it was the right decision to make for myself and my kids' emotional stability, it was the permanent end to that college-sweethearts-turned-married-couple "dream."
It was also the beginning of a new life as a single, working mother. And while I felt free, I was also terrified.
I had a lot of fear and anxiety about whether I would be able to pull it off, but I knew it was my chance to prove to myself--and to those who thought I made the absolute worst decision of all time--that I could do it. The sacrifice it takes to raise two small kids while juggling starting a new career while also doing what it takes to make ends meet still takes its toll on me some days. But I am still here, making more headway and gaining more strength than I could have ever imagined. And as the late, great Bob Marley said, "You never know how strong you are until being strong is your only choice."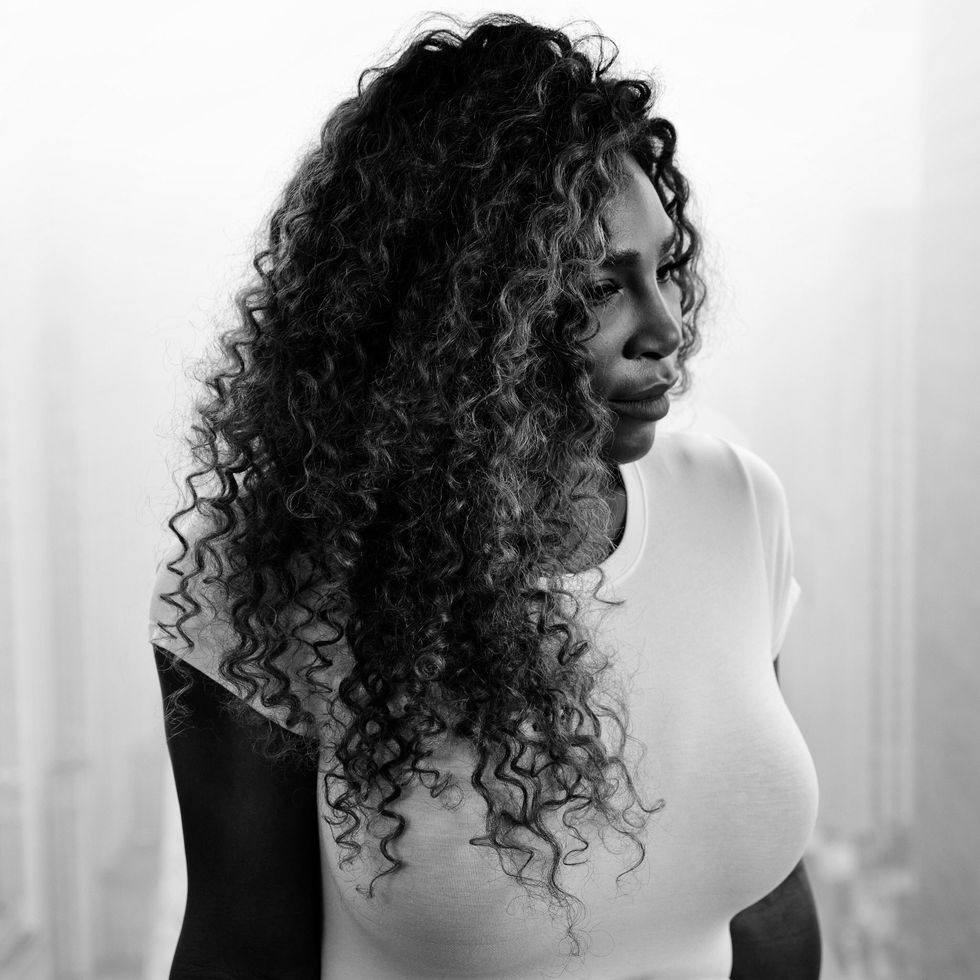 Damon Winter/The New York Times
"Strong" is the exact word I would use to describe perhaps the greatest athlete of our time, Serena Williams.

Without a doubt, she is the most dominant woman to ever grace the sport of tennis. Her rise to the top is not only inspirational, but if you peel back the veil of superstardom, her story is relatable as well. She's managed to overcome body shamers, transcend the shadow of her big sister Venus, and now she seems to have it all as a wife and new mother.
But even with her icon status solidified, Serena still wants us to know she is just like the rest of us. So much so that she is now starring in a five-part docuseries chronicling her pregnancy, her afterbirth health scares, and her life as a new mother and wife while returning to a career she has all but dominated. In a recent interview with the NY Times, she said:

"I like to believe, and I would like other people to understand, that I'm no different than anyone else. I have the same struggles a lot of women have had, and a lot of women are probably determined to carry their baby in the door. And a lot of women are determined to do a lot of the stuff that I do, and there's literally no difference between me and them with the exception of the side of me that just so happens to play professional tennis."
"Being Serena" premiered last night on HBO, and if you've ever wanted a behind the scenes look at arguably the most famous tennis players alive, here's your chance. With this new docuseries, she has moved into a new space of transparency and honesty that will leave viewers with better idea of who she is as a woman and not just an athlete. We will get a peek into what it takes for her to be one of those women that seem to have it all.
"A lot of people see me on the court, and they only judge and see that side of me, and there's so much more to my life and to me. That's not me, actually to be honest, on the court. As much a part of my life as it is, I become a different person when I play tennis. The second I step onto the facilities, the grounds, I become a different person, and the second I step off, I'm back to being Serena, no pun intended."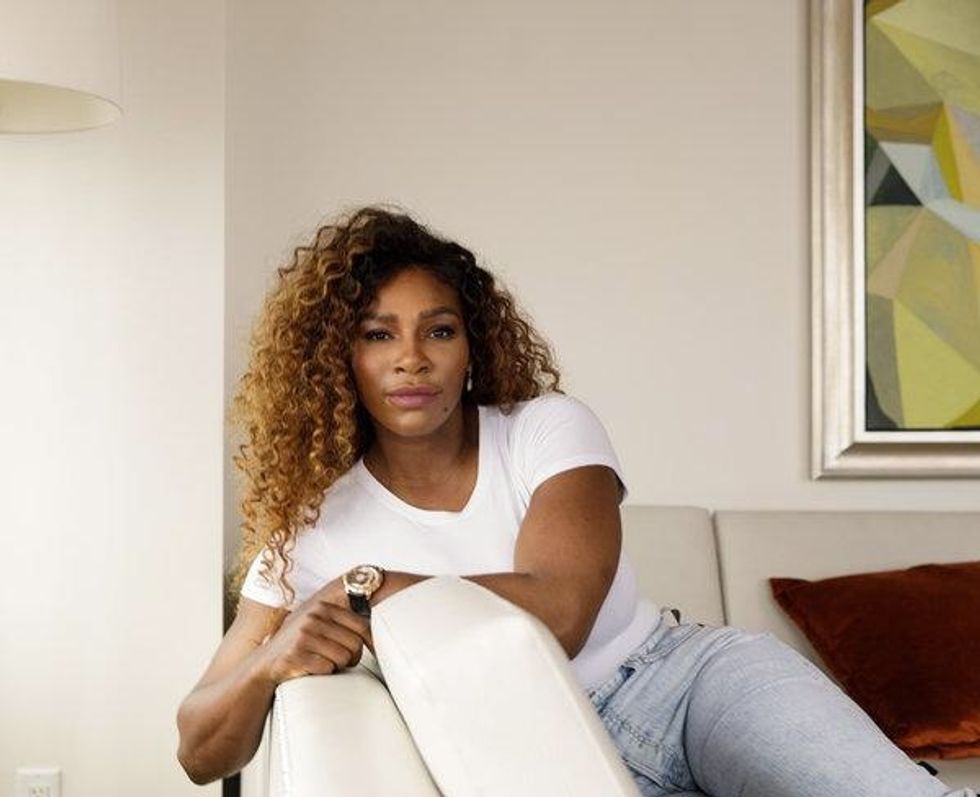 Damon Winter/The New York Times
"I'm back to being Serena, no pun intended."

In the article, Serena also touched on how opposites attract when it comes to the love of her life, her husband Reddit co-founder Alexis Ohanian. He entered her life in a package she never thought about in terms of a husband or the father of her child, but he was everything she wanted, and everything she didn't know she needed.
"I'm an athlete. He's a business guy. I'm black. He's white. We are totally opposite. I think we just complement each other. I think we understand hard work in different ways. Literally all I tell Alexis is, 'Well, you know, there's such a difference between white people and black people.' He always gets to hear about the injustices that happen; that wouldn't happen if I were white. It's interesting. I never thought I would have married a white guy, either, so it just goes to show you that love truly has no color, and it just really goes to show me the importance of what love is. And my dad absolutely loves Alexis."
"Ultimately I wanted to be with someone who treated me nice, someone who was able to laugh with me and someone who understood my life and someone that loved me. And you know, I'm sure there's other people out ther. But you know, Alexis is the one I connected with, and I wouldn't have it any other way."
In less than a year's time, Serena landed the man of her dreams, got the ring, secured a prestigious tennis victory, got pregnant, and gave birth. Some say you can't have it all, but Serena and women like her are proving to us that you can, in fact, be a mother AND have a thriving career.
"You shouldn't have to wait to have a baby until you retire. If you want to have a baby and take a few months off or a year off and then come back, you shouldn't have to be penalized for that. Pregnancy is not an injury."
"Pregnancy is not an injury."
Not everyone has the luxury of taking a ton of time off after having a baby, but getting back into career mode is a choice, and it is usually a really good one. When I became pregnant with my first child, my son, I was full swing into a career that had me working long hours on my feet everyday--I worked until a week before my son was born, on doctor's orders, not my own.
At the time, my kid's father and I BOTH decided it made a lot of financial sense for me to become a stay-at-home mother. A daughter, marital turmoil, and a divorce later, I was forced to start all over in the working world with a gap in my resume the size of the Grand Canyon! It wasn't easy, and it still isn't, but I've found a way to not only work towards my career goals, but to also be a loving, caring, and PRESENT mother to my kids.
Since my current situation isn't easy, it takes that much more strength, patience, and forward-thinking just to manage the day-to-day expectations of being a working mother. Serena is a reminder of how resilient women are and a testament to the belief that not only can women do it all, but they can have it all too.
Make sure to catch the five-part documentary series, "Being Serena" currently airing on HBO, and we'll all be watching as she returns to superhuman form in the game of tennis!

Read the full feature story on The New York Times here.
*Featured Image: Damon Winter/The New York Times