Aht! Aht! Chilli isn't here for your negative comments surrounding her marital status. The TLC singer recently shared a Reel on Instagram of herself dancing to Afrobeats artist 1da Banton's song "No Wahala" and received praise for her fluid dance moves.
---
However, some of the praise turned into conversations about the 50-year-old not being married. One fan showed love to Rozanda "Chilli" Thomas' dance moves by declaring she still got it, "She look so good still. And got the moves. Love the vibe." However, a troll replied to the user's comment by writing, "Well, Why she don't got a husband?? Something off."
The Atlanta native caught wind of the comment and responded. "Because I'm not into settling for bull💩," she replied.
The same person responded to Chilli's comment, "Males are born thirsty. All you have to do is pick one!! Stop going for dudes out of your league and pick the dude that actually like you. Every woman can't have a fine Millionaire!" Not one to back down, the singer hit back at the user saying, "I haven't met the ONE in my league yet….he's a rare find like myself. U take care now."
Chilli's love life has been front and center for most of her career. During her early days with TLC, the singer was dating music producer Dallas Austin and the two share a son together.
However, it was her relationship with Usher that had everyone tuned in. The couple was together in the early 2000s, and she was featured in two of his music videos, "U Remind Me" and "U Got It Bad."
The beloved couple eventually broke up in 2003 and in 2013, the "No Scrubs" singer opened up about their break up and called Usher her "first adult love."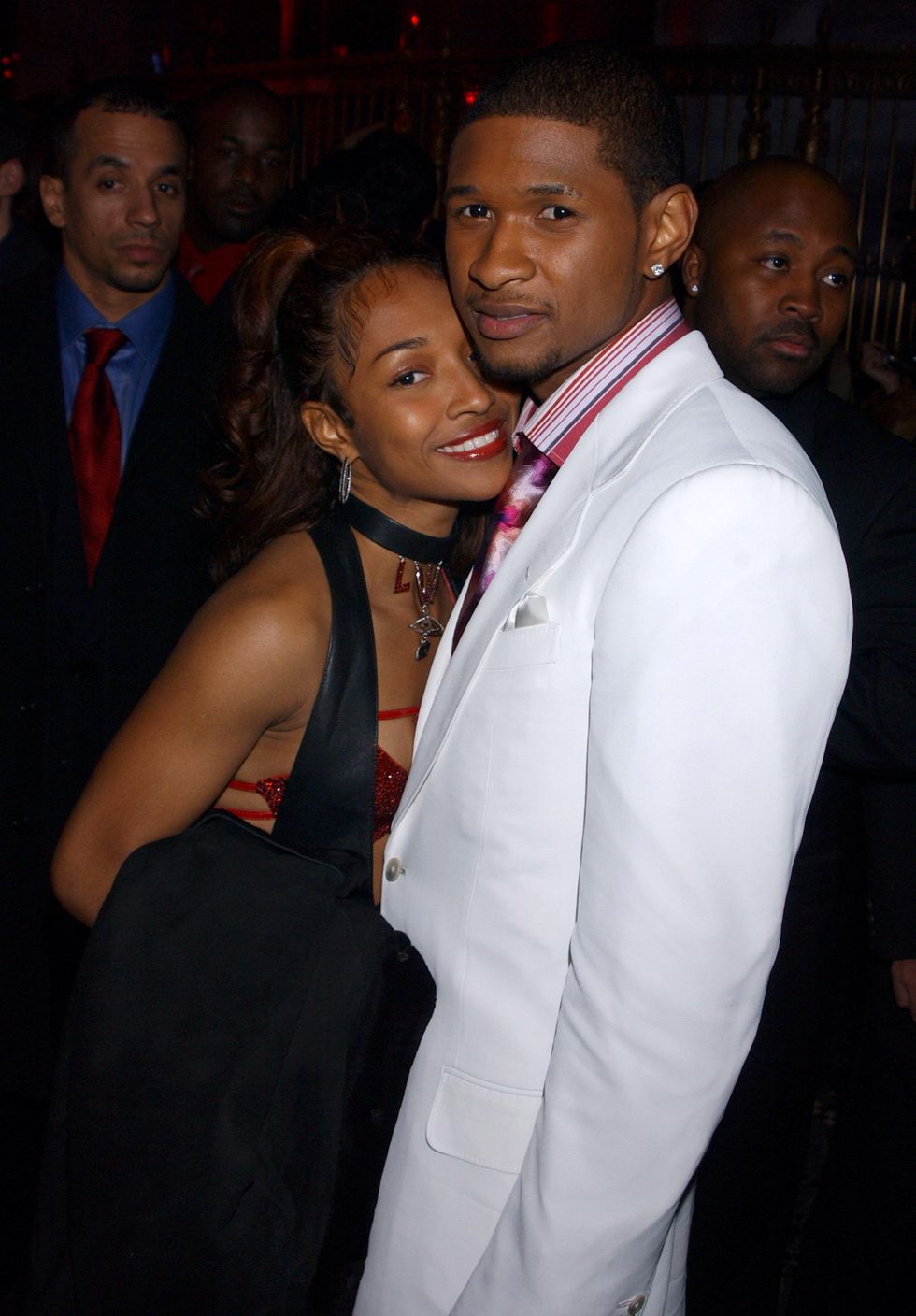 George Pimentel/WireImage
From there, the Grammy award-winning artist went on to have a VH1 reality show What Chilli Wants in 2010 where she teamed up with relationship expert Tionna T. Smalls to find her life partner.
She faced a lot of backlash due to her extensive checklist and was unsuccessful in finding someone on the show.
On the other hand, the show did spark rumors about a possible romance between her and Floyd Mayweather after he appeared on the show and fans noticed their chemistry.
But Chilli denied anything romantic ever occurred between her and Floyd, telling The Breakfast Club in 2013, "Floyd is my friend, he's not someone I dated. We're just friends, people think that we dated because of my show. He was actually supposed to come on the show to interrogate guys as my friend to make sure they were the right guy but he flipped the script on camera like, 'Where's my competition?' And VH1 was like, 'Omg this is great.'"
As of late, Chilli has been staying lowkey.
Featured image by Rick Kern/Getty Images for Fast Company