Tracee Ellis Ross is known for her quick wit, affable personality, and impeccable style as the co-star of the television mega-hit Black-ish. But what I love most about her, is her willingness to be outspoken on topics most important to her.
---
The three-time Emmy nominated actress spoke with InStyle Magazine and dropped some major financial advice that anyone can use.
To me, one of the nastiest four-letter words is "debt"—it grabs ahold of you, and seems to to let go. From student loans to credit card bills and mortgages, debt is a part of life. And if we don't spend "smart," our financial woes will continue to pull us down. Ross says that learning this tip was her key to financial freedom:

"Spending smart is part of my motto in life...I believe that you can feel extraordinary in your life without spending tons of money. I'm a really strong advocate for living within your means and not trying to keep up with the Joneses, because then you don't have debt."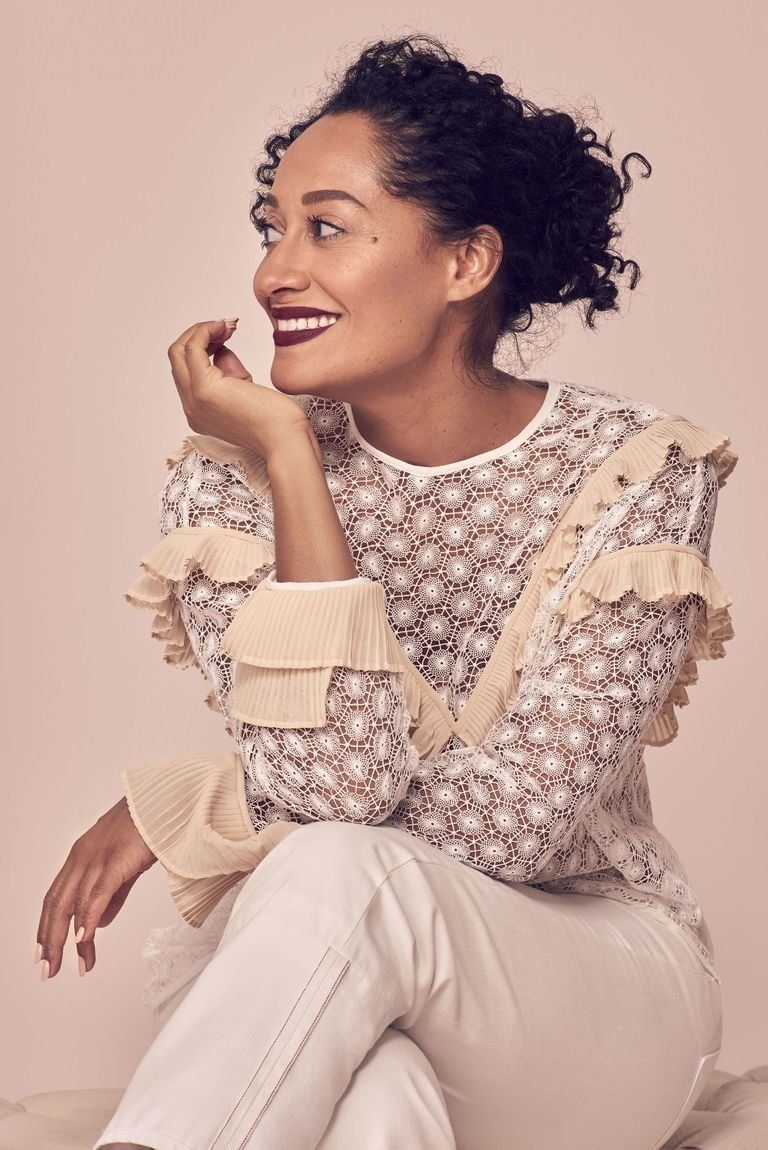 BRIAN BOWEN SMITH
Additionally, Ross touched on the importance of establishing credit as an a rite of passage into the world of "financial maturity."

You can't get credit without already having credit, and although it makes sense to only spend within your means, it is also important to establish your credit history early-on. That way, when you are ready to make bigger investments (like a car or home loan), you've proven that you are, in fact, credit-worthy. She shared:
"Part of learning how to be responsible with your money does require getting a credit card. If you just work with the cash that you have in your pocket, it's easier to know when that cash is done. Same with a checking account. People don't write checks anymore, but I do! Still, credit cards are really important in terms of financial maturity. I remember when I got my first credit card in college—I still have some of the credit cards from back then, actually—and I really gained an understanding of how it works. That's been important in my financial literacy as an adult."
The NAACP Image Award winner also gave some great advice when it comes to our ability to negotiate. As women, we've been pigeonholed into presumably not having this important skill, but Ross says if you know what you're worth, you need to speak on it. Demand your just due at the negotiation table. According to the award-winning actress, we can all support one another a little when it comes to learning his skill.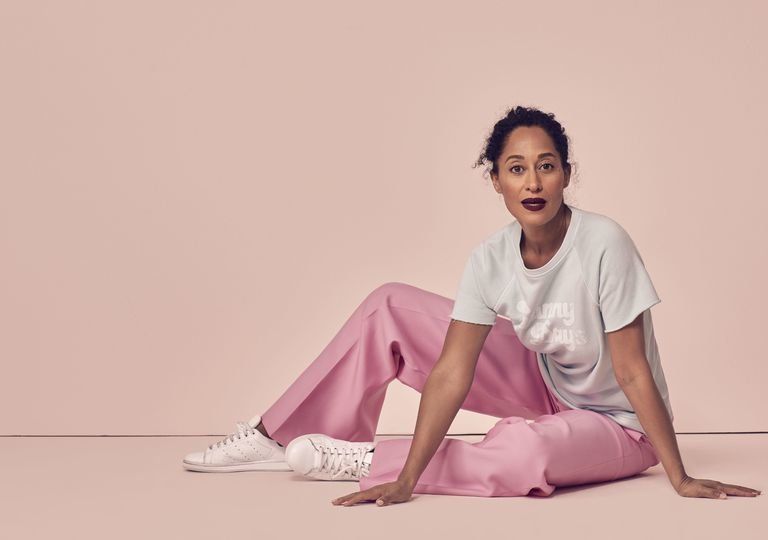 BRIAN BOWEN SMITH
"Negotiating is a very scary experience because it requires a lot of courage and, to a certain extent, the willingness to lose the opportunity, which most people don't have the luxury to do. It's you saying, 'This is what I'm worth,' and as women, culturally, there isn't a training that supports us in that. That, I think, is what we are attempting to change from a systemic place. It's important to have a supportive group around you that you can use as a sounding board to be smart and creative in your negotiation. [Companies] might not be able to pay you in dollar amount, but maybe there's other ways you can be supported in the work that you do—like your travel expenses or something. There are a lot of ways you can negotiate."
As millennial women, our financial literacy is more important now than ever. We are increasingly starting more businesses than any other demographic, more likely to earn degrees, and are more often the breadwinners of the family. Tracee's advice should encourage us to start having conversations concerning women and financial independence. Tracee says that it's time to eliminate stigma surrounding these tough conversations, because in the end, knowledge is power. She said:
"Women's financial solvency, transparency, and the ability to have these conversations without being afraid are incredibly important things. We have to take the stigma away from it and actually try and make some change, and that will require us having knowledge."
It's never to early, or too late, to learn the ins-and-outs of credit and financial responsibility. It's not only a good idea to learn as much as you can about these areas, it can also be the difference between trying to keep up with the Joneses and actually becoming one of them.
To read more financial tips from Tracee Ellis Ross, check out her full interview here.
Featured image by BRIAN BOWEN SMITH/INSTYLE MAGAZINE
Article originally published on July 13, 2018