It is officially Gemini SZN and ya girl just celebrated her 27th birthday. While in the past, I may have wished for shoes or a pair of AirPods or money or some other frivolous thing, this year, I realize that it's a gift just to be alive.
It's a gift that George Floyd, Ahmaud Arbery, and Breonna Taylor were unable to receive today. The thought of what their lives could have and should have been is sobering and quite frankly, I am not okay. I've cried so many tears over the past two weeks that my ducts are literally exhausted and it's safe to say that a mental health check-in is much-needed.
During this turbulent time, understand that there is a time to protest and a time to recover and one of the best ways to do that is setting aside a few hours to do absolutely nothing. Self-care isn't selfish, sis, and if you need some binge-worthy content to inspire you to sit down and recharge, as always, xoNecole is coming thru with the come thru.
Here's a list of Black AF titles you can stream right now:
Clueless (June 1)
Clueless
Before Stacey Dash voluntarily traded in her Black card, she was Dionne Marie Davenport, a wealthy fashionista from Beverly Hills whose wardrobe showed no mercy. Starring a young Alicia Silverstone, Donald Faison, and Brittany Murphy, this nostalgic classic is available for streaming right now.
Cook Off (June 1)
This Zimbabwean rom-com tells the story of a struggling single mother with a passion for culinary arts who enters a cooking competition that leads her to love. The film, which was originally filmed in 2017, was shot with only a budget of $8,000 but has won a number of international awards since its release.
Juwanna Mann (June 1)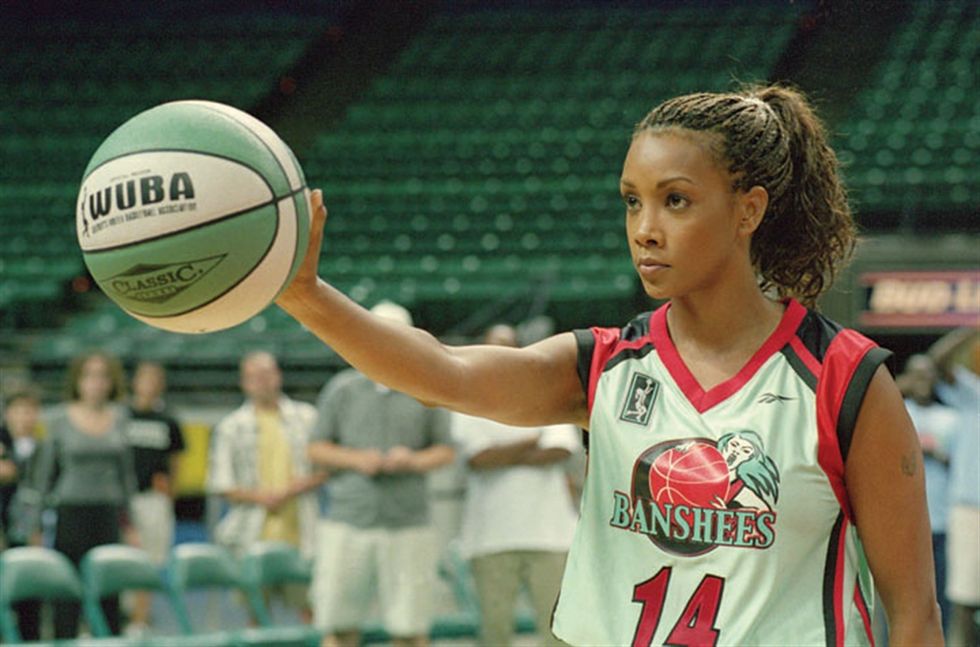 Juwanna Mann
Featuring an all-star cast of Black celebrity icons like Lil' Kim, Ginuwine, Vivica A. Fox, Jenifer Lewis, Kim Wayans, and Miguel A. Núñez Jr., this 2002 comedy is the throwback dose of laughter we didn't know we needed this month.
The Help (June 1)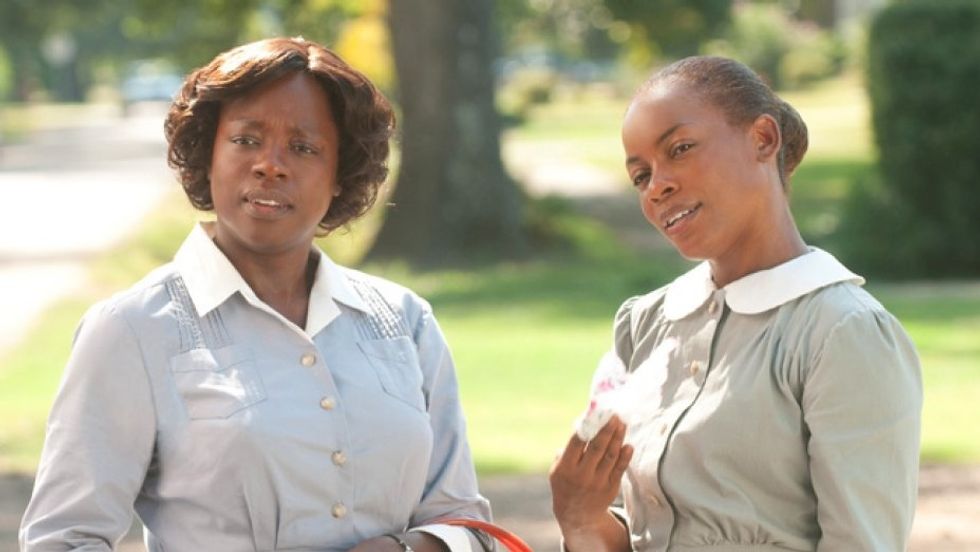 The Help
If 2020 was a food, it would be sh*t pie, and Netflix just came through with the 2011 historical drama, The Help, that reminds us that more than 60 years after the beginning of the Civil Rights Movement, not much has changed.
Inside Man (June 1)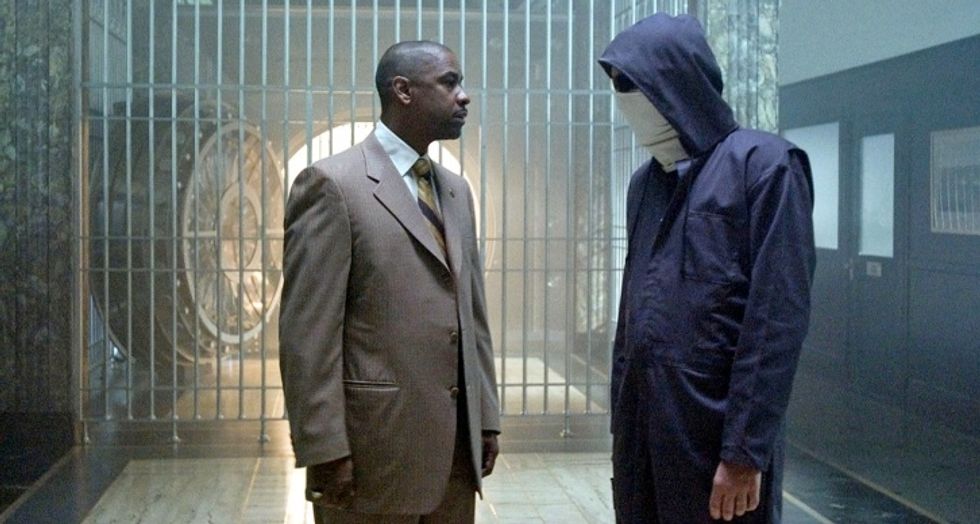 Inside Man
Denzel Washington can do no wrong and his 2006 Spike Lee-directed bank heist crime thriller, Inside Man is no exception.
Hannibal (June 5)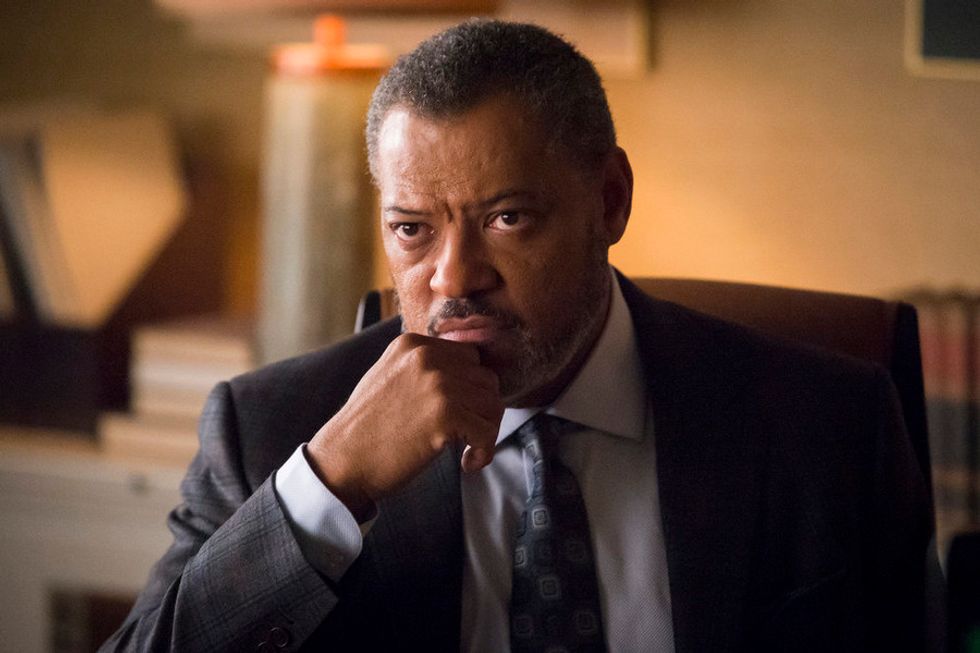 Hannibal - Season 3
Based on the character from the 1991 psychological horror film, Silence of the Lambs, all three seasons of the NBC television series, Hannibal will be available to stream June 5.
Queer Eye: Season 5 (June 5)
The Fab Five are finally back and after watching the trailer, I just need to know who is cutting onions in here. For season five, the crew heads to Philly to help a gay priest, single mother, and a Black woman who struggles with her height get their look and their self-esteem all the way together and I have my box of tissues ready, honey.
Pose: Season 2 (June 11)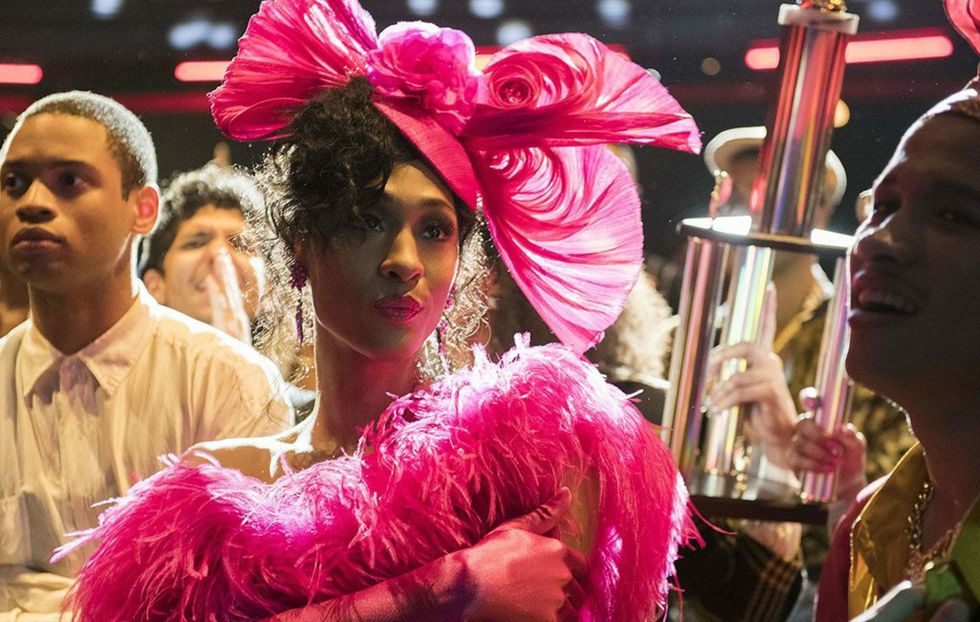 FX Networks
Two years ago, Ryan Murphy teamed up with entertainers like Billy Porter, MJ Rodriguez, and Indya Moore to release an LGBTQ+-led series that went viral. Today, these stars are still slaying the internet one episode at a time. The second season of the series, which picks up in the early 1990s as the crew finds their footing in the mainstream world, will be available on Netflix on June 11.
Dating Around: Season 2 (June 12)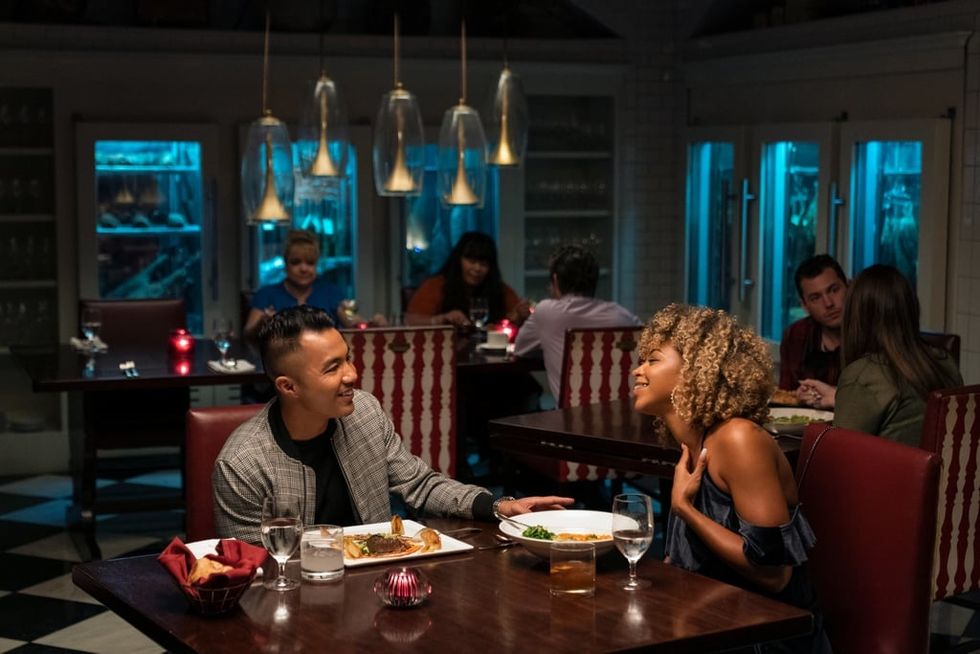 Netflix
It seems like Netflix debuts a new dating show that helps people from all walks of life find love every other week––meanwhile, my DMs are full of chain messages from my 35+ and up Facebook family. Luckily, we can ditch the dating apps and live vicariously through a group of optimistic strangers on season two of Netflix's reality show, Dating Around.
Da 5 Bloods (June 12)
If you or someone you love is feeling Black as f*ck these days, Netflix has all the tools you need to Spike Lee and chill. From School Daze and Malcolm X to his first original film with the streaming platform, Da 5 Bloods, which tells the story of five Black Vietnam veterans and the trauma that the war inflicted on their lives at home, you can create the perfect Black AF playlist to get you through this time.
How to Get Away with Murder: Season 6 (June 13)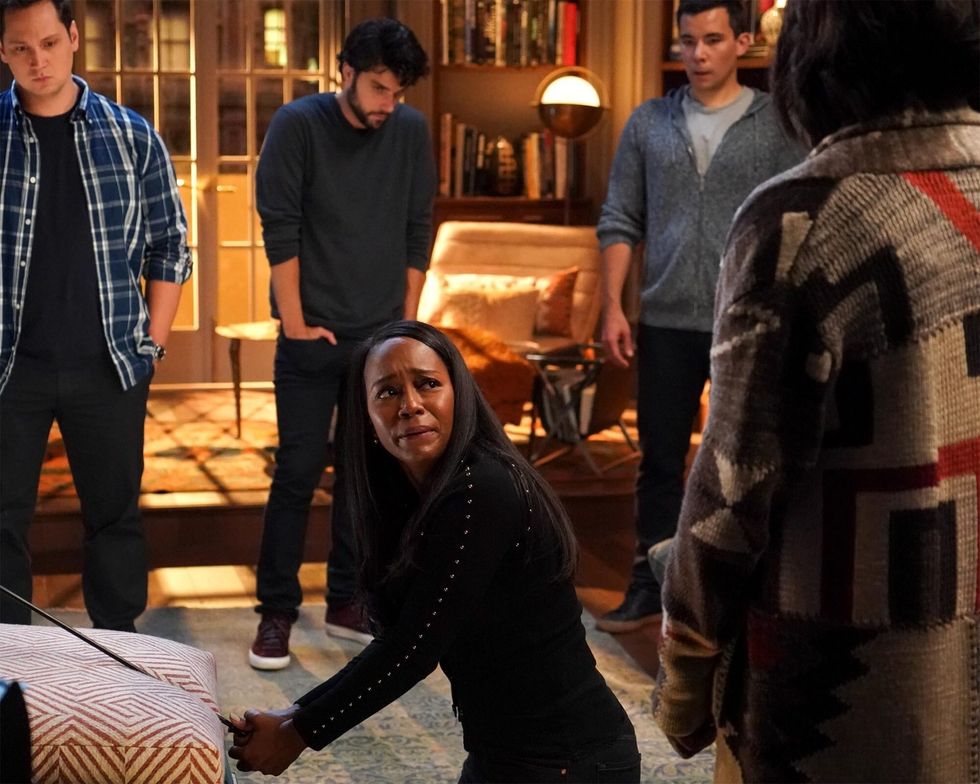 ABC
It's so hard to say goodbye to Annalise Keating, but the time has come and I'm not crying, you are. You can see how it all ends when How to Get Away with Murder's sixth and final season begins streaming on June 13.
Baby Mama (June 16)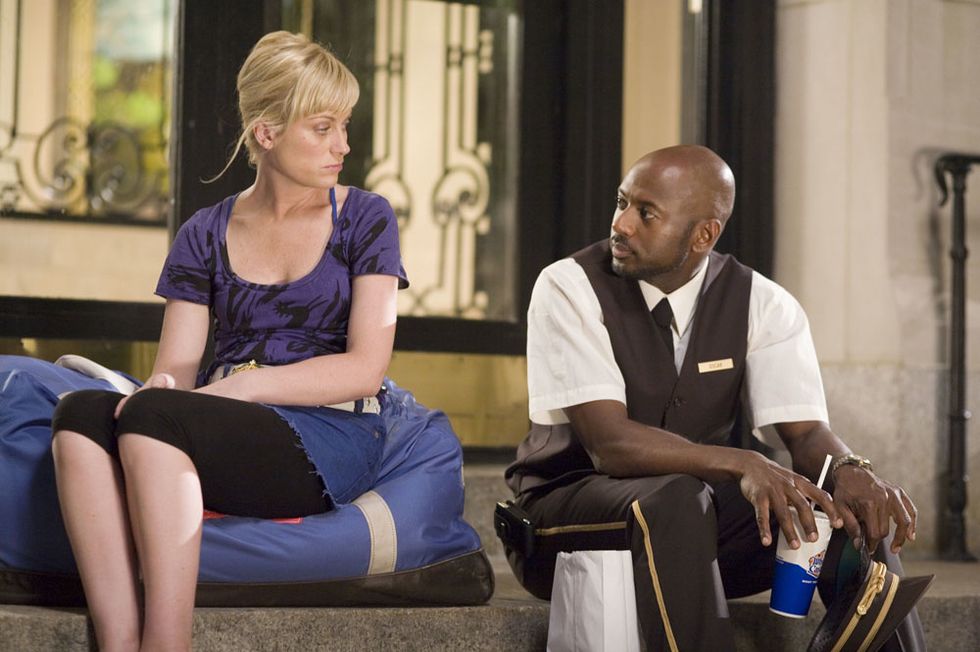 Baby Mama
Tina Fey and Amy Poehler. Name a better duo… I'll wait.
OK, I may be exaggerating but you're truly cold if you can sit through this entire movie without cracking a smile. While this movie may not be Black AF and includes a lot of white people white-peopling, Romany Malco is in it and you deserve the laugh.
Crazy Delicious (June 24)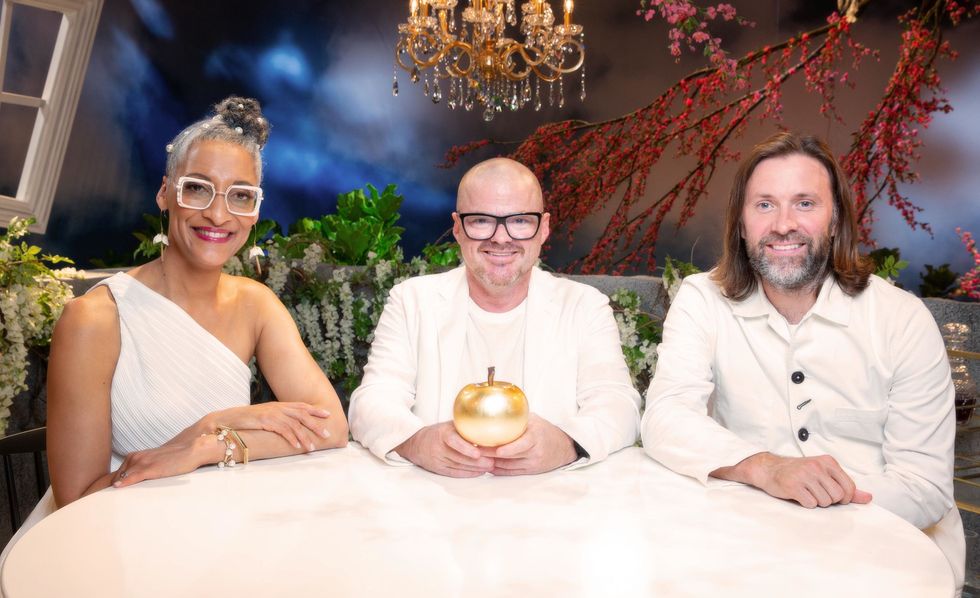 Netflix
Starring Tennesse-born chef Carla Hall, Crazy Delicious is a British Netflix original competition show that challenges chefs to make extraordinary creations out of everyday dishes.
Featured image by The Help.

Keep reading...
Show less
"Who can find a virtuous and capable wife? She is more precious than rubies" (Proverbs 31:10)
After attending a wedding many years ago, I can recall the remarks on behalf of the bride and groom.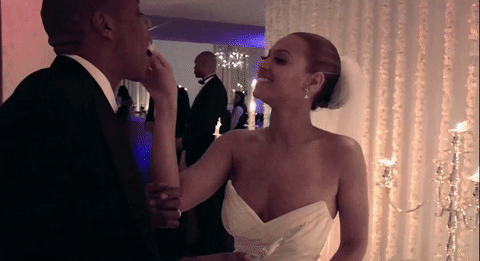 It was repeatedly stated that the bride was a virtuous woman and her groom was blessed to have found her. I had heard the term "virtuous woman" several times when referring to a wife or a mother, and since I was neither, I never really felt it applied to me. In fact, when I took the time to read Proverbs 31:10-31, I did not feel I could even measure up. Though I was a Christian, I felt I was too far gone by living the less than virtuous life. So, I admired the bride at the wedding and accepted that that would never be me.

Time had passed and the thought about being a virtuous woman would cross my mind, but I still felt I could not meet the standard. I did not measure up. It was just too late...or was it? If I listened to society, then the answer was an undeniable yes! But if I listened to God, it was an unequivocal no!
I was looking at "her" the wrong way.
In studying and applying all 22 verses, we see that though this woman was an amazing wife, that's not all she was and definitely not all she was created to be.

When you really stop and think about it, she wasn't always a wife and she didn't become amazing when she became a wife. It is written she was found and found already virtuous. So whether she was childless or a mother, employed or unemployed, praised or feeling inadequate, insecure or confident, dejected or rejected, breaking down or breaking through -- she was already virtuous in all her greatness and her glory. Meaning yes, at every step of your life, even right now, you are amazing during this walk – even in your missteps. Every moment always brings you full circle to God's plans for your life.

This woman was so amazing that she was described as being more precious than rubies. Research reveals that rubies are part of the precious stones family. While we usually think of rubies for their beauty as birthstones and treasured jewelry, rubies also have another very specific use: research shows they were laid at the foundation of most ancient Asian buildings as a symbol of structural stability.
Being compared to the ruby is not by mistake. As women, we need this reminder that we are the foundation of our families and communities.
To expand on this further, the Proverbs 31 woman understands that her role in the family and community extends beyond being the good wife and mother. She is also an amazing entrepreneur, a respected woman in society and one to be reckoned with. And as stated, she was all of this before the ring, saying "I do" and changing her last name. She is all of this because she is Woman.

Understanding our importance to the family unit and overall community will help us look at ourselves as the regal queens that we are...and then ladies, others will have no other option but to view you in the same way. So, let's start.

Women ask yourselves, are you making yourself a precious and valuable find?
Anything inexpensive or cheap or invaluable is available to everyone; yet anything worth having and valued takes effort to find, obtain and keep. In the material world, most valuable things are guarded and protected. There are limited editions and once it is gone, you have missed out. That is how it should be with us. We should be regarded so valuable that a man will seek us out and pay whatever price it takes to be with us. And no, not financially, but through sacrifice. Sacrificing other women, sex, misogyny, and egos. They will know when they have found a limited edition and will not want to miss out. But wait, I want to pause here to make this clear:
Being a Proverbs 31 woman is not about winning a man or finding a man or winning people. It is about being the woman God created us to be.
That may not include a man, may not include that best friend, or having children, that ideal job or ideal situation, but it does include something much more valuable, and something more precious than rubies – and that is being in the right relationship with God, serving others and most of all loving ourselves. We tend to miss that last point of loving ourselves because we may not have realized our own value, choosing instead to value the opinions of others.

When we begin to focus on the woman that God created us to be, we find our decisions are not based on the opinions and approval of others but on God's approval.

Remember, to be anything other than what God has called you to be is being less than your best. We must turn our ear to God and the things He says about us. Turn our ear away from the naysayers, negative influences and temptations. My prayer for you is found in Ephesians 1:8 of The Message Bible:
"I ask – ask the God of glory – to make you intelligent and discerning in knowing him personally, your eyes focused and clear, so that you can see exactly what it is he is calling you to do, grasp the immensity of this glorious way of life he has for his followers, oh, the utter extravagance of his work in us who trust him – endless energy, boundless strength!"
Carla George is an author and speaker hailing from the Island of Bermuda. She is passionate about encouraging change agents and thought leaders to renew the way they think of themselves and their challenges by honoring the power of their "I Am…," as explored in her book Proverbs 31 Woman: More Than The Good Wife. Follow Carla on Instagram @iamcarlageorge and connect with her at iamcarlageorge.com.
Keep reading...
Show less
Exclusive Interviews
Tone & Sculpt trainer Danyele Wilson makes fitness goals attainable.
Latest Posts