I recently read a meme that expresses my sentiments about menstrual cycles perfectly—"Periods are ridiculous. I shouldn't be punished for not being pregnant." The bloating. Ugh. The abdominal discomfort. Double ugh. The breast tenderness, irritability and trying to find the best way not to leak during the heavy days. Yuck.
---
Girl, and please don't get me started on one thing that frustrates me to no end—period pimples. Is it just me or does it seem like whether it's one or three zits, they always pop up in the most inconvenient-yet-obvious areas possible? Plus, 8.5 times out of 10, they leave a mark behind? (I'm getting pissed just thinking about it!)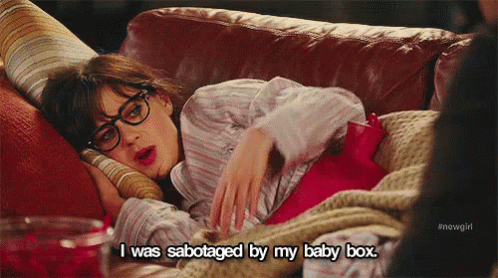 Why is it that whether we're 20 or 40, it seems like there's no way to avoid the totally obnoxious period pimple? The medical reason is that right before (and during) our menstrual cycles, the testosterone in our body becomes higher than our estrogen levels. When this happens, more sebum (oil) is produced, which oftentimes leads to clogged up pores and ultimately breakouts.

The bad news is there isn't much you can do to prevent this from happening. The good news is, there are steps you can take in order to make coping with this totally sucky part of your cycle a lot easier to bear.
7 Natural Remedies To Treat Hormonal Acne
1

.

Eat Foods That'll Balance Out Your Hormones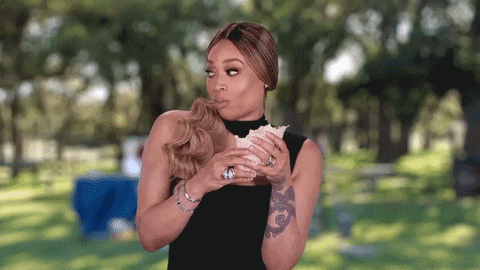 Giphy
First things first. Since we already know that our hormones are all over the place in the days leading up to our period, it's a good idea to eat foods that will help to balance our testosterone and estrogen levels out.
Some of those include clean proteins like quinoa and wild caught fish; healthy fats like avocados and raw butter; foods loaded with antioxidants like leafy greens and berries and healing spices including cinnamon, garlic, ginger, cumin and turmeric (although it's best to consume turmeric in moderation because it can also increase blood flow during your cycle).
2

.

Drink More Water. Drink Less Alcohol.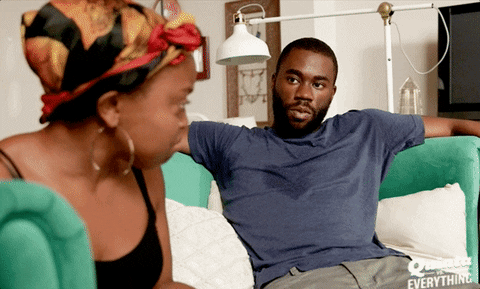 Something that tends to happen when we're PMS'ing is we get dehydrated. When that happens, one of the outcomes is more toxins running through our system. The more toxins, the more likely we are to experience breakouts. That's why it's a really good idea to up your water intake the week before and the week of your period. Something that's even better is to make some of your own infused water. It tastes great and can give you some additional nutrients too (there are some delicious recipes here).
On the flip side, something you should drink less of (even if your body seems to crave it more) is any form of alcohol. For one thing, it's a diuretic (it makes you excrete water faster). Also, there are several studies pointing to the fact that consuming alcohol is a surefire way to put your hormones on a roller coaster ride. And, as we've already discussed, imbalanced hormones are the main cause of period pimples.
3

.

Do a Parsley Spot Treatment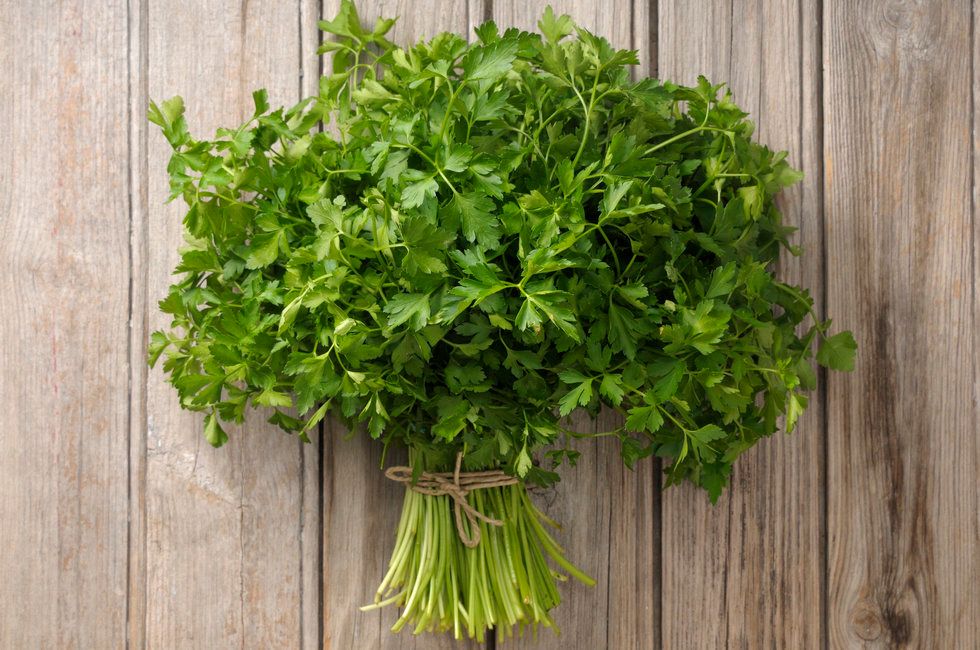 Getty Images
Beyond it being a garnish for our food, a lot of us don't give parsley much thought. It's too bad too because it's a food that's a pretty powerful antioxidant. Parsley contains vitamins A, B, C, and K. It also contains the flavonoid apigenin that helps to reduce our cancer risk, along with the volatile oil eugenol that reduces body inflammation. Plus, parsley strengthens our immune system and protects our blood vessels.
Since parsley is so good at reducing inflammation, it makes sense that it would be a great treatment for breakouts. All you need to do is combine 4-5 branches of parsley with 5-7 drops of fresh lemon juice, a half-teaspoon of olive oil, half-teaspoon of raw honey and 2-3 slices of cucumber. Take a spoon and mush everything together until it turns into a paste. Then, on your freshly washed face, dab a cotton ball into the solution and apply it directly onto your pimples. Let it sit for 15 minutes and rinse with cool water. It will dry out your breakouts without drying out the rest of your skin in the process.
4

.

Apply a Charcoal Mask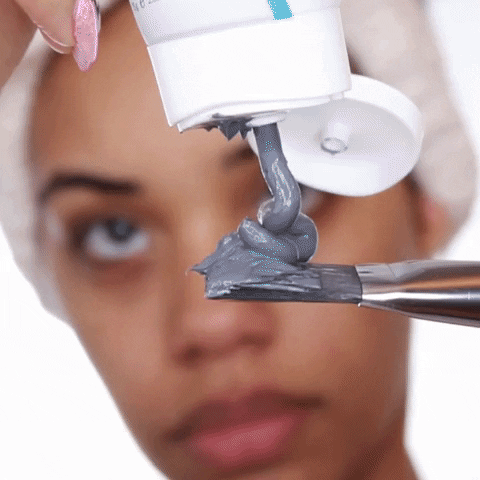 Skincare Brighten Up GIF by Vasanti Cosmetics
Giphy
Activated charcoal is one of the best ways to rid your body of toxins and chemicals. It's so powerful that it's oftentimes prescribed for food poisoning and even drug overdoses. Whether you're looking to get rid of gas, a hangover or to heal your kidneys and liver, you can't go wrong with this product (just make sure that the packaging confirms that it's made from coconut shells or woods made from ultra-fine grains; otherwise, you might not get all of charcoal's benefits).
Because activated charcoal detoxifies so well, it's one more all-natural way to get rid of your period pimples. It opens up your pores, pulls out all of the "gunk" and helps to heal your skin so that your blemishes won't be quite as noticeable. Also, it does all of this without drying your skin out too. If you'd like a step-by-step recipe on how to make your own charcoal mask, this YouTube video will walk you through the process.
5

.

Try a Tea Bag to Reduce Inflammation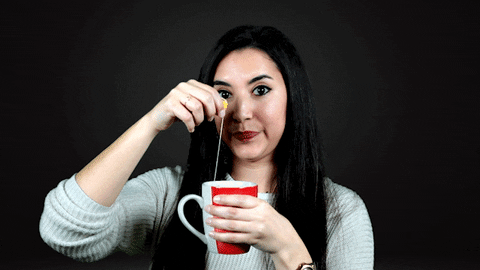 Whether you're trying to bring a period pimple to a head or you messed with it before it was ready (meaning, before it had a head) and now it's bigger and more inflamed than ever, something that can help to reduce a pimple's redness and size while speeding up its healing process is to place a warm herbal tea bag over it.
The heat from the bag will open up your pores. The herbs contain tannins that help to treat and heal the zit (black tea bags are best, tannin-wise). I like the tea bag approach because I've noticed that it helps to decrease my chances of having a long-term acne scar once the pimple has gone down and that's always a win.
6

.

Use Potato Juice, Honey and/or Carrot Seed Oil for Scars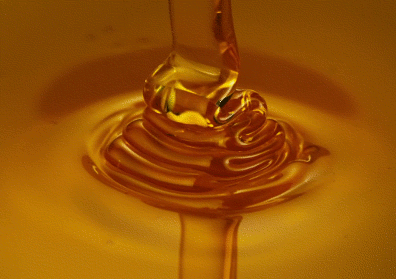 rosh hashana satisfying GIF
Giphy
The only thing worse than a zit is the mark that it leaves behind. Before applying foundation to your acne scars, first put on a little potato juice, honey and/or carrot seed oil. Potato juice contains vitamins B6 and C, potassium and niacin—all of which boosts your immune system and reduce skin inflammation; it also contains properties that can help to lighten acne marks over time. Honey contains powerful antioxidants that will heal damaged scar tissue. Plus, while your skin is in its healing stages, when you apply honey to it, it produces a hydrogen peroxide effect that aids in removing germs too (just make sure the honey is organic). And carrot seed oil? It also has antibacterial and antifungal properties in it; ones that are so powerful that it's great at healing old scars.
As far as honey and carrot seed go, all you need to do is dab a little of them (whether separately or together) on your finger and apply them to your skin before turning in at night; then rinse in the morning. If you want to learn how to make potato juice to apply to your acne scars as well, click here.
7

.

Take a Nap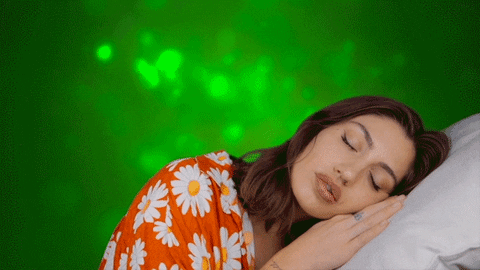 Really…what doesn't a nap cure? When you rest, it gives your body time to rejuvenate, your skin included. Something else that sleep does is give your body the opportunity to get a dose of serotonin, which balances out your hormone levels. The more balanced they are, the healthier your skin will be.
So, try and get no less than 6-8 hours of zzz's every night. If there is a day or two that you miss, treat yourself by taking a 15-30 minute nap during the daytime hours too. Your entire body—including your period pimples and scars—will be eternally grateful.
Featured image by Getty Images.
Related Articles:
10 Of The Absolute Best Period Hacks - Read More
I Tried Whoopi Goldberg's Weed Products For Period Pain - Read More
Women Are Using Yoni Steams To Heal Themselves From Reproductive Issues And Sexual Traumas - Read More