---
In About Face , xoNecole gets the 411 on IGers who give us #skincaregoals on the daily. Here they break down their beauty routines on the inside and out, as well as the highly coveted products that grace their shelves and their skin.

Morgan Brown, better known on Instagram as @itsheymorgan , is a 22-year-old content creator taking the world by storm. "My favorite part about my work is that it didn't exist five years ago," she told xoNecole. "Although this is a challenging space, molding a career path that doesn't included a 1-2-3 step guide, I enjoy most the creative autonomy I have to create almost anything I want in my truest and most authentic voice, and self."
Whether it's through her IG-worthy travel journeys , her transparent af YouTube channel , or enviable excursions into being a skincare enthusiast, Morgan steadily proves she's a multifaceted creative to watch. And with an online following of over 52,000 and counting, she's found an untapped niche in providing beauty tips and tricks from a flawless and ever-glowing canvas. Her earliest memory of beauty was when she was five or six watching her mom's nighttime routine. "This would include removing her makeup, putting on eye cream, and tying her hair up in a silk scarf. This was the moment I learned: Never sleep in makeup, eye cream IS important, and if you want edges -- get you a silk scarf," she revealed.
In this installment of xoNecole's About Face , Morgan talks her daytime and nighttime routines, meditation, and the importance of being kissed by the sun.

My morning routine looks like...
"Mornings are so fun for me (I KNOW, actually weird). I enjoy them because it's the most intimate time and space I have with myself. So, typically a morning for me always start with prayer, a cup of coffee and the newest episode of 'ASK VIV' ."
For my skincare routine in the AM...
"My daytime skin routine:
My go-to makeup look consists of...
"I am SUPER invested in my skin, so makeup isn't an everyday thing for me. However, there are days when an eyebrow, highlight and a bomb matte lip won't hurt."
How I approach beauty from the inside-out...
"Meditation, journaling and sitting in the sun."
What self-care looks like to me...
"Always, always, a good face mask, a warm cup of tea and silk PJ's."
How I do skincare when I travel...
"I am THAT girl when it comes to traveling with my entire skincare cabinet (Yes, entire). Traveling cannot stop this glow!"
For more of Morgan, follow her on Instagram .
Shop Morgan's Beauty Staples:
TATCHA The Deep Cleanse Exfoliating Cleanser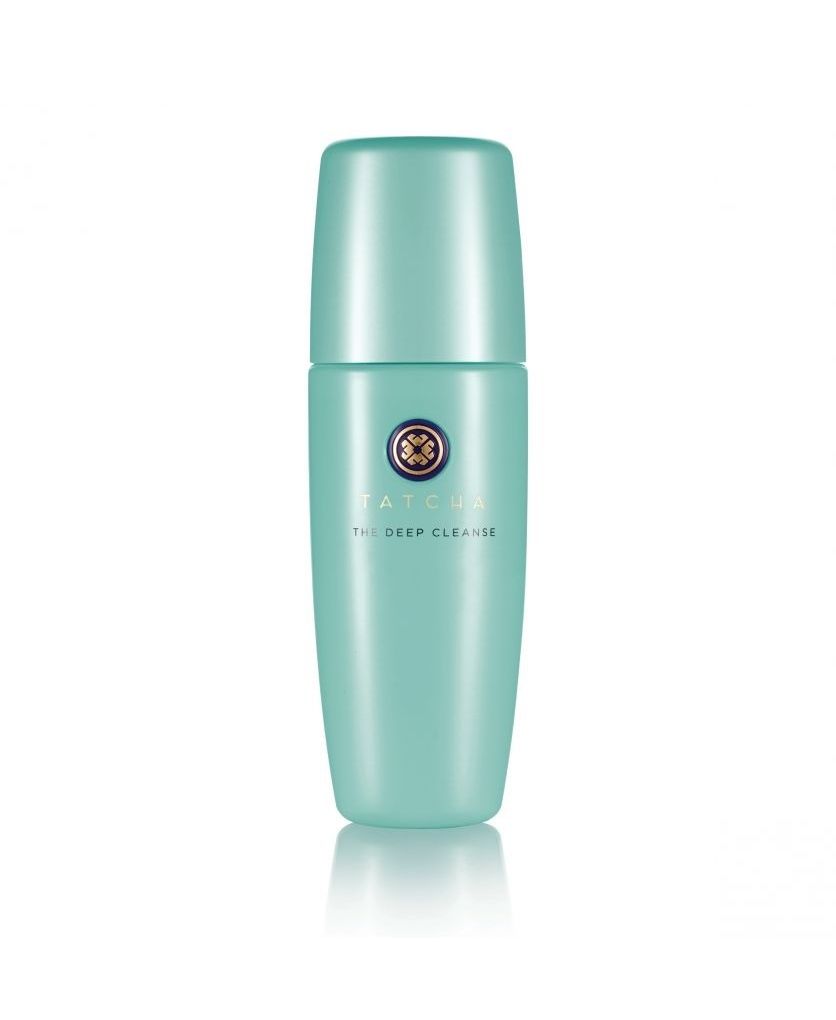 TATCHA
Joanna Vargas Rejuvenating Serum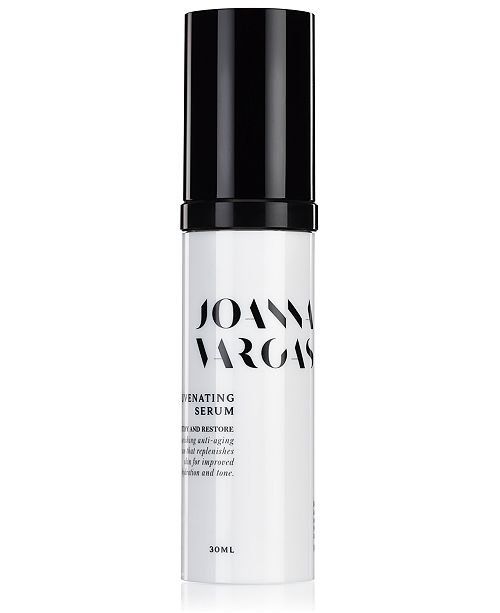 Macys.com
Go-To Skin Care Face Hero Face Oil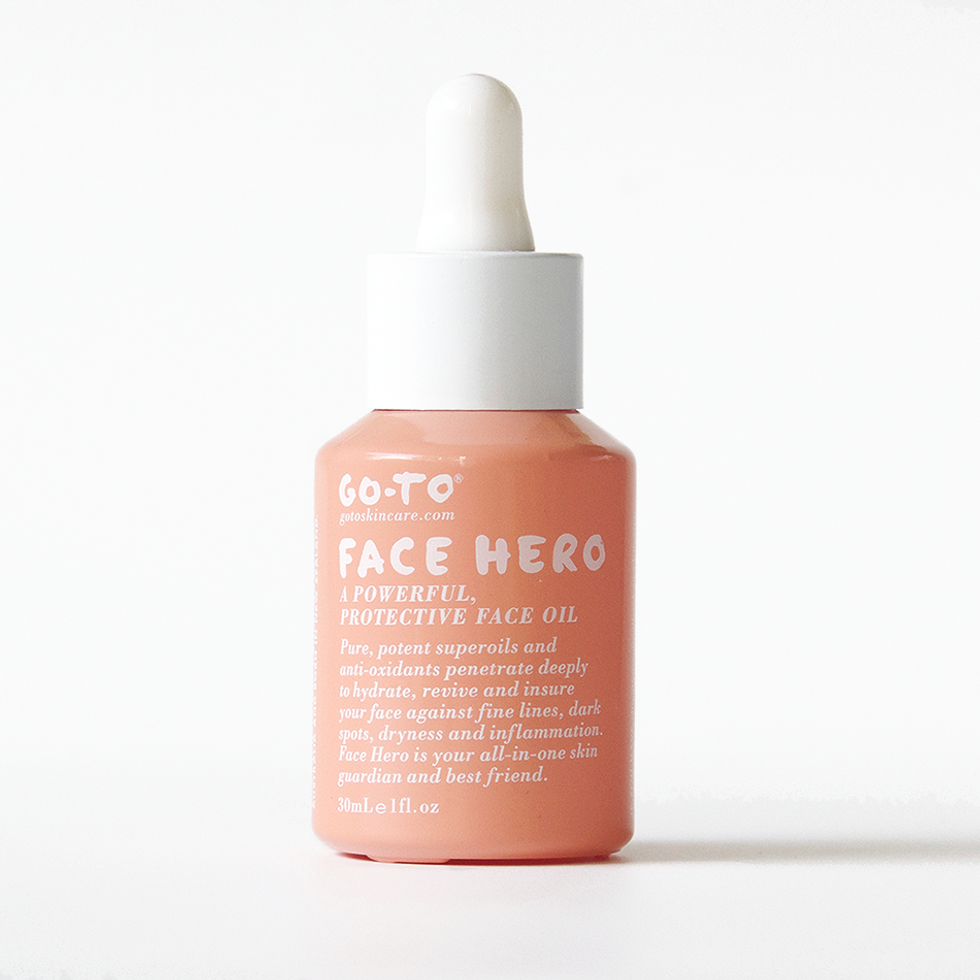 Featured image by Morgan Brown/Instagram

Originally published June 19, 2019
Sheriden Chanel
Sheriden Chanel is the Managing Editor at xoNecole.com, covering all things love, life, beauty, and wellness. She has an affinity for travel, self-care, and anything BTS touches. Keep up with her on social
@sheridenchanel
.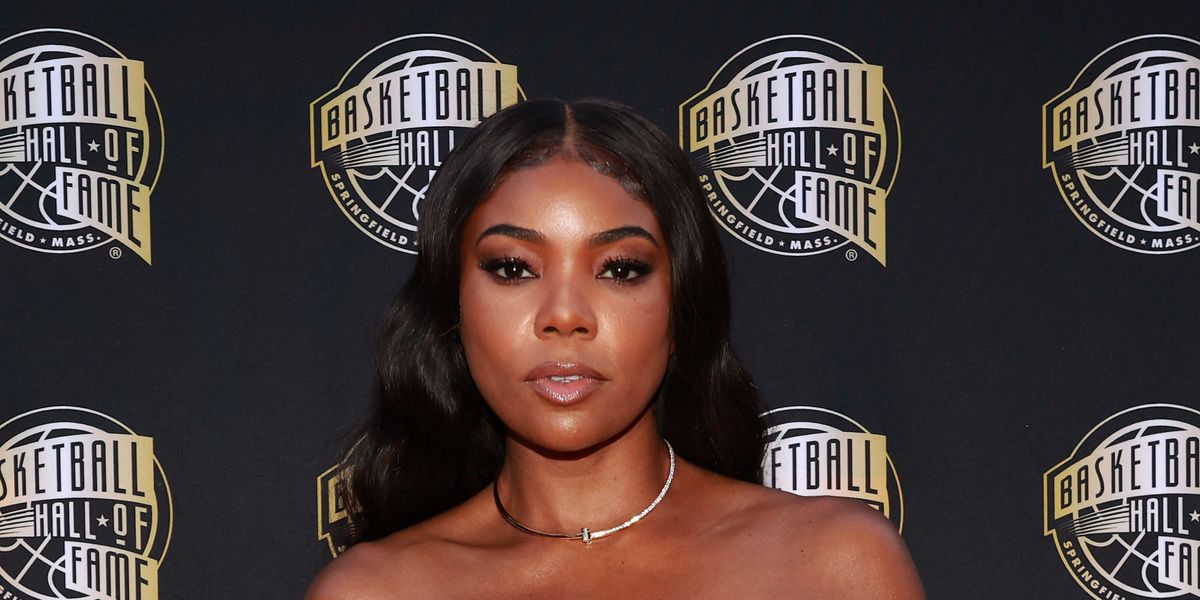 Whenever Gabrielle Union graces the movie screen, she immediately commands attention. From her unforgettable scenes in films like Bring It On and Two Can Play That Game to her most recent film, in which she stars and produces Netflix's The Perfect Find , there's no denying that she is that girl.
Off-screen, she uses that power for good by sharing her trials and tribulations with other women in hopes of helping those who may be going through the same things or preventing them from experiencing them altogether. Recently, the Flawless by Gabrielle Union founder partnered with Clearblue to speak at the launch of their Menopause Stage Indicator, where she also shared her experience with being perimenopausal.
In a xoNecole exclusive, the iconic actress opens up about embracing this season of her life, new projects, and overall being a "bad motherfucker." Gabrielle reveals that she was 37 years old when she was diagnosed with perimenopause and is still going through it at 51 years old. Mayo Clinic says perimenopause "refers to the time during which your body makes the natural transition to menopause , marking the end of the reproductive years."
"I haven't crossed over the next phase just yet, but I think part of it is when you hear any form of menopause, you automatically think of your mother or grandmother. It feels like an old-person thing, but for me, I was 37 and like not understanding what that really meant for me. And I don't think we focus so much on the word menopause without understanding that perimenopause is just the time before menopause," she tells us.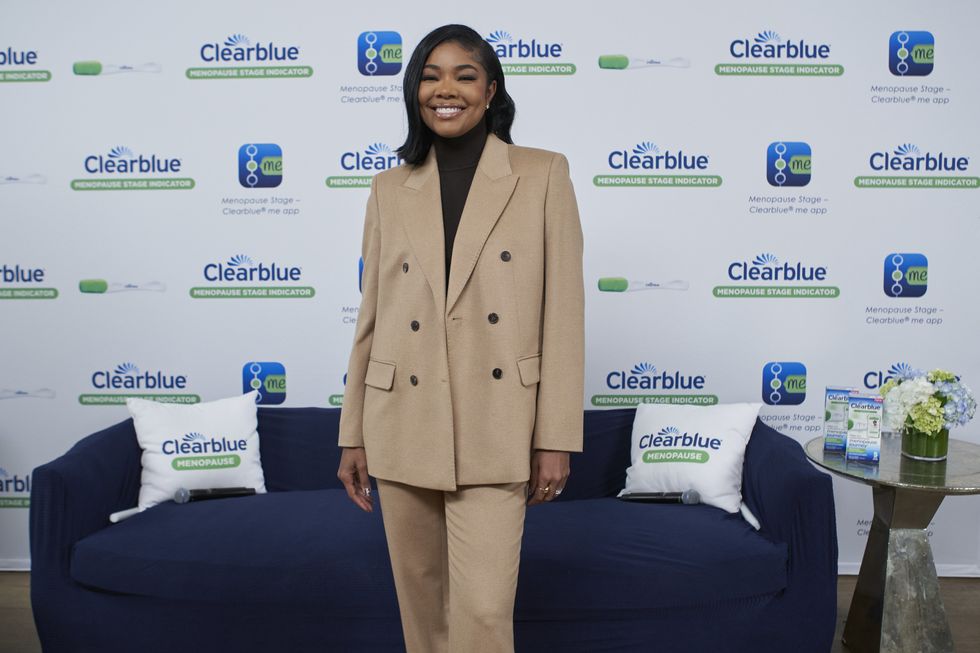 Gabrielle Union
Photo by Brian Thomas
"But you can experience a lot of the same things during that period that people talk about, that they experienced during menopause. So you could get a hot flash, you could get the weight gain, the hair loss, depression , anxiety , like all of it, mental health challenges , all of that can come, you know, at any stage of the menopausal journey and like for me, I've been in perimenopause like 13, 14 years. When you know, most doctors are like, 'Oh, but it's usually about ten years, and I'm like, 'Uhh, I'm still going (laughs).'"
Conversations about perimenopause, fibroids, and all the things that are associated with women's bodies have often been considered taboo and thus not discussed publicly. However, times are changing, and thanks to the Gabrielle's and the Tia Mowry 's, more women are having an authentic discourse about women's health. These open discussions lead to the creation of more safe spaces and support for one another.
"I want to be in community with folks. I don't ever want to feel like I'm on an island about anything. So, if I can help create community where we are lacking, I want to be a part of that," she says. "So, it's like there's no harm in talking about it. You know what I mean? Like, I was a bad motherfucker before perimenopause. I'm a bad motherfucker now, and I'll be a bad motherfucker after menopause. Know what I'm saying? None of that has to change. How I'm a bad motherfucker, I welcome that part of the change. I'm just getting better and stronger and more intelligent, more wise, more patient, more compassionate, more empathetic. All of that is very, very welcomed, and none of it should be scary."
The Being Mary Jane star hasn't been shy about her stance on therapy . If you don't know, here's a hint: she's all for it, and she encourages others to try it as well. She likens therapy to dating by suggesting that you keep looking for the right therapist to match your needs. Two other essential keys to her growth are radical transparency and radical acceptance (though she admits she is still working on the latter).
"I was a bad motherfucker before perimenopause. I'm a bad motherfucker now, and I'll be a bad motherfucker after menopause. Know what I'm saying? None of that has to change. How I'm a bad motherfucker, I welcome that part of the change."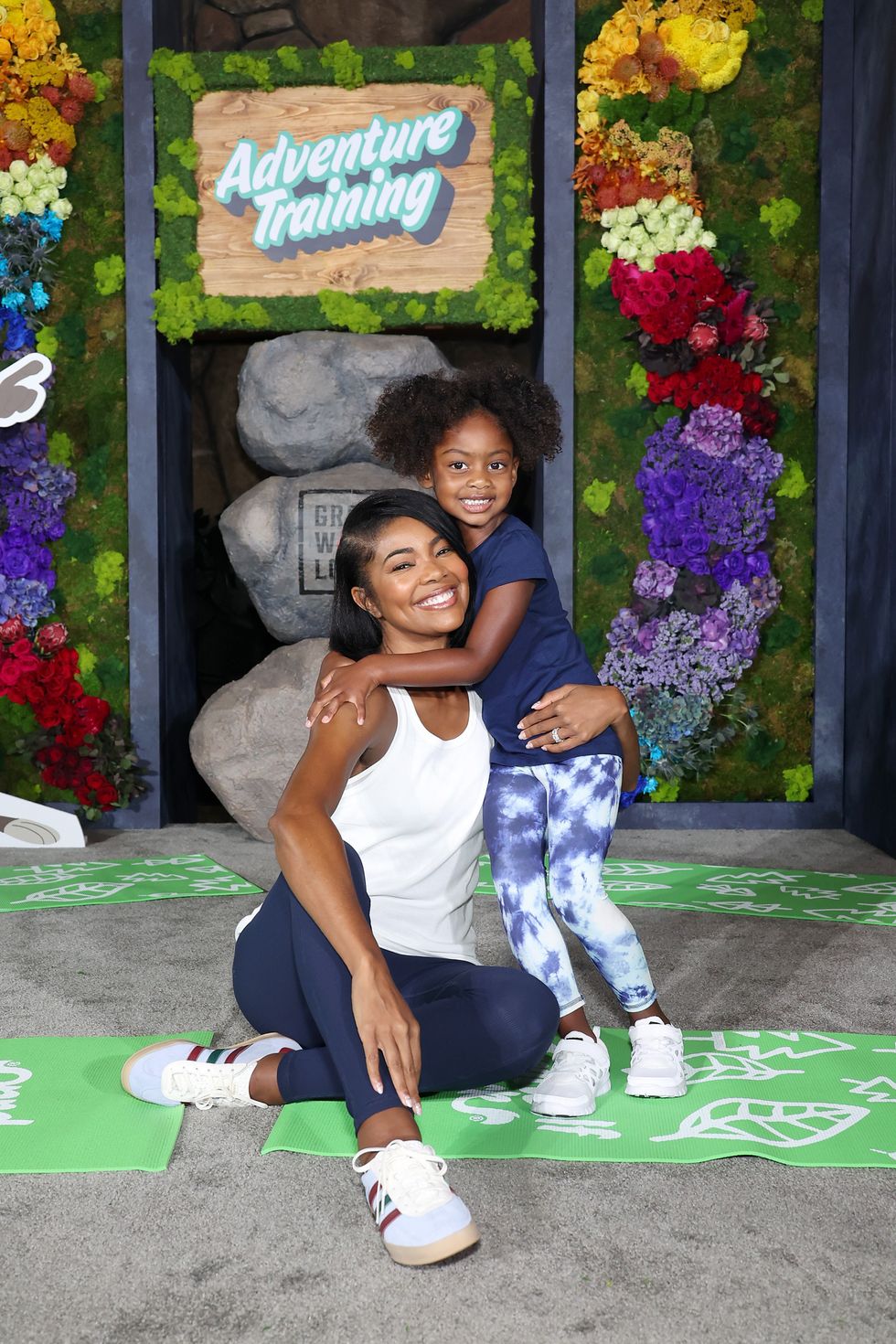 Gabrielle Union and Kaavia Union-Wade
Photo by Monica Schipper/Getty Images
"I hope that a.) you recognize that you're not alone. Seek out help and know that it's okay to be honest about what the hell is happening in your life. That's the only way that you know you can get help, and that's also the only other way that people know that you are in need if there's something going on," she says, "because we have all these big, very wild, high expectations of people, but if they don't know what they're actually dealing with, they're always going to be failing, and you will always be disappointed. So how about just tell the truth, be transparent, and let people know where you are. So they can be of service, they can be compassionate."
Gabrielle's transparency is what makes her so relatable, and has so many people root for her. Whether through her TV and film projects, her memoirs, or her social media, the actress has a knack for making you feel like she's your homegirl. Scrolling through her Instagram, you see the special moments with her family, exciting new business ventures , and jaw-dropping fashion moments. Throughout her life and career, we've seen her evolve in a multitude of ways. From producing films to starting a haircare line to marriage and motherhood , her journey is a story of courage and triumph. And right now, in this season, she's asking, "What's next?"
"This is a season of discovery and change. In a billion ways," says the NAACP Image Award winner. "The notion of like, 'Oh, so and so changed. They got brand new.' I want you to be brand new. I want me to be brand new. I want us to be always constantly growing, evolving. Having more clarity, moving with different purpose, like, and all of that is for me very, very welcomed."

"I want you to be brand new. I want me to be brand new. I want us to be always constantly growing, evolving. Having more clarity, moving with different purpose, like, and all of that is for me very, very welcomed."
She continues, "So I'm just trying to figure out what's next. You know what I mean? I'm jumping into what's next. I'm excited going into what's next and new. I'm just sort of embracing all of what life has to offer."
Look out for Gabrielle in the upcoming indie film Riff Raff , which is a crime comedy starring her and Jennifer Coolidge, and she will also produce The Idea of You , which stars Anne Hathaway.
Feature image by Mike Lawrie/Getty Images

Jordyn Woods is pulling back the layers to her relationship with NBA player Karl-Anthony Towns .
The 26-year-old model and socialite shared with PEOPLE at the Femme It Forward's 2nd Annual Give Her FlowHERS Gala that she believes the key to a lasting relationship is establishing a strong connection before entering into a romantic relationship.
During the event, the socialite spoke to the outlet about the importance of "friendship and trust" in her three-year relationship that started in the midst of the pandemic.
"We were really good friends before we started dating, and COVID gave us that free time in our life to really get to know each other," Jordyn said. "Because a lot of people don't really get to know each other and they go into this relationship."
She continues, "So, we've been through a lot together. We've seen each other at all different ways, times, phases, so I think we have a very strong foundation."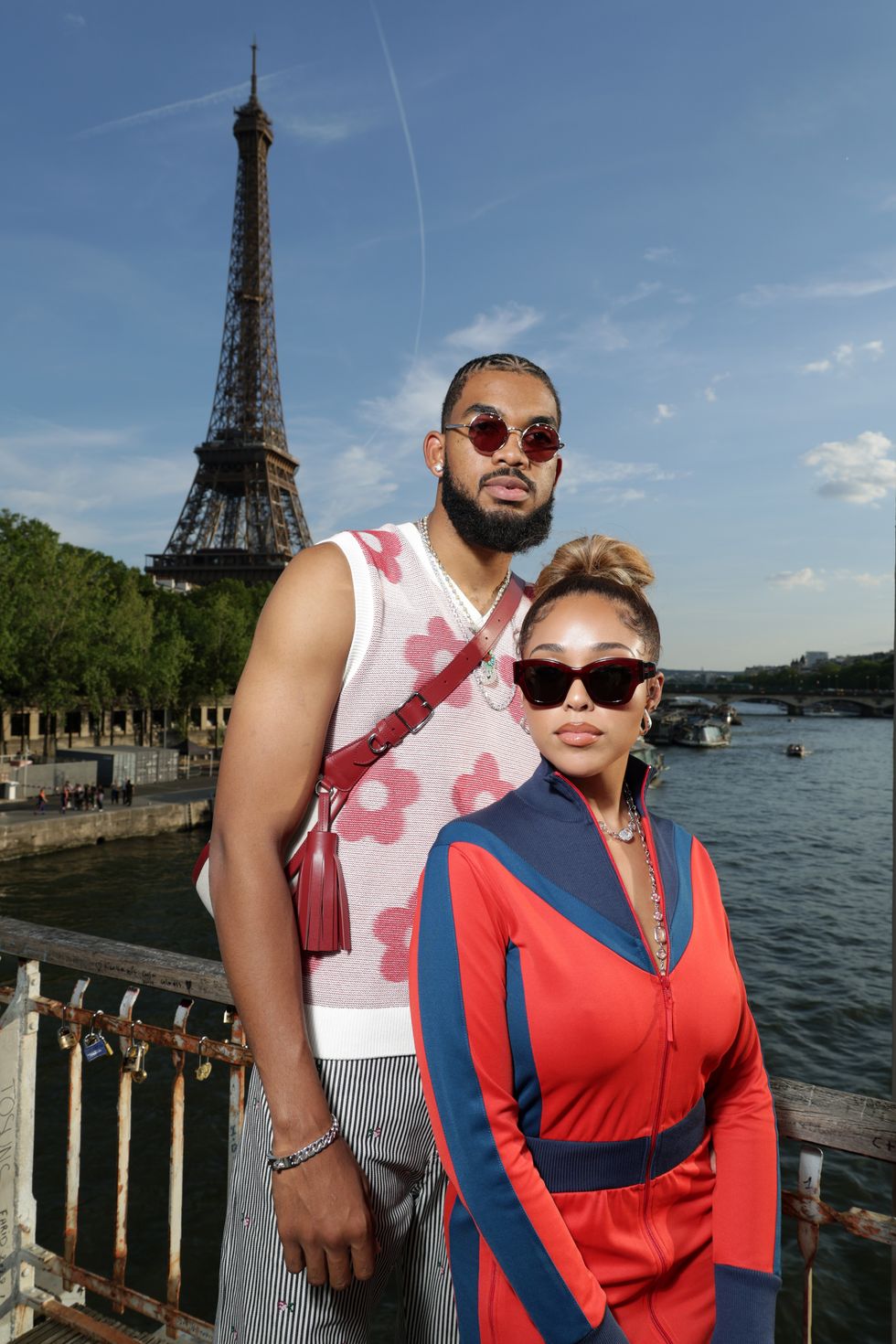 Jordyn also notes that " quality time " has been a means to bond and keep their relationship thriving. Despite the NBA star's demanding schedule, she expressed her desire to attend as many of KAT's games as possible, including his upcoming birthday game with the Minnesota Timberwolves. "It's his birthday in a few days, so I'm going to go to that game," she says.
Quality time isn't the only love language that the couple speaks."We love gift giving and... What is it? The love language? The love language is quality time. We love everything," she says.
The couple was introduced by mutual friends many years ago, and in May 2020 decided to move forward from a close friendship to a romantic relationship. Jordyn and KAT went public with their relationship in September of that same year and have since become young Hollywood's discreet "IT" couple.
"I'm excited. Every holiday, we like to really go large for each other," she explained. "He does so much for me. I do what I can for him. I want to say it's a lot. So when it's time to show that appreciation, we like to go all out."
Let's make things inbox official! Sign up for the xoNecole newsletter for daily love, wellness, career, and exclusive content delivered straight to your inbox.
Featured image by Pascal Le Segretain/Getty Images