The benefits of using products created by influencers is the fact that they are involved in the creation of these products, understand what is needed in the industry, and have a close relationship with the community (you).
---
I love that beauty brands are finally becoming more inclusive with their products and marketing, however, I think it's done best when major brands collaborate with Influencers.
Some influencers pride themselves on bringing awareness to the lack of diversity in the beauty industry and partner with brands to fix the problem. Here are a few influencer collaborations that you need to get your hands on.
NYX Can't Stop Won't Stop 24HR Foundation x Alissa Ashley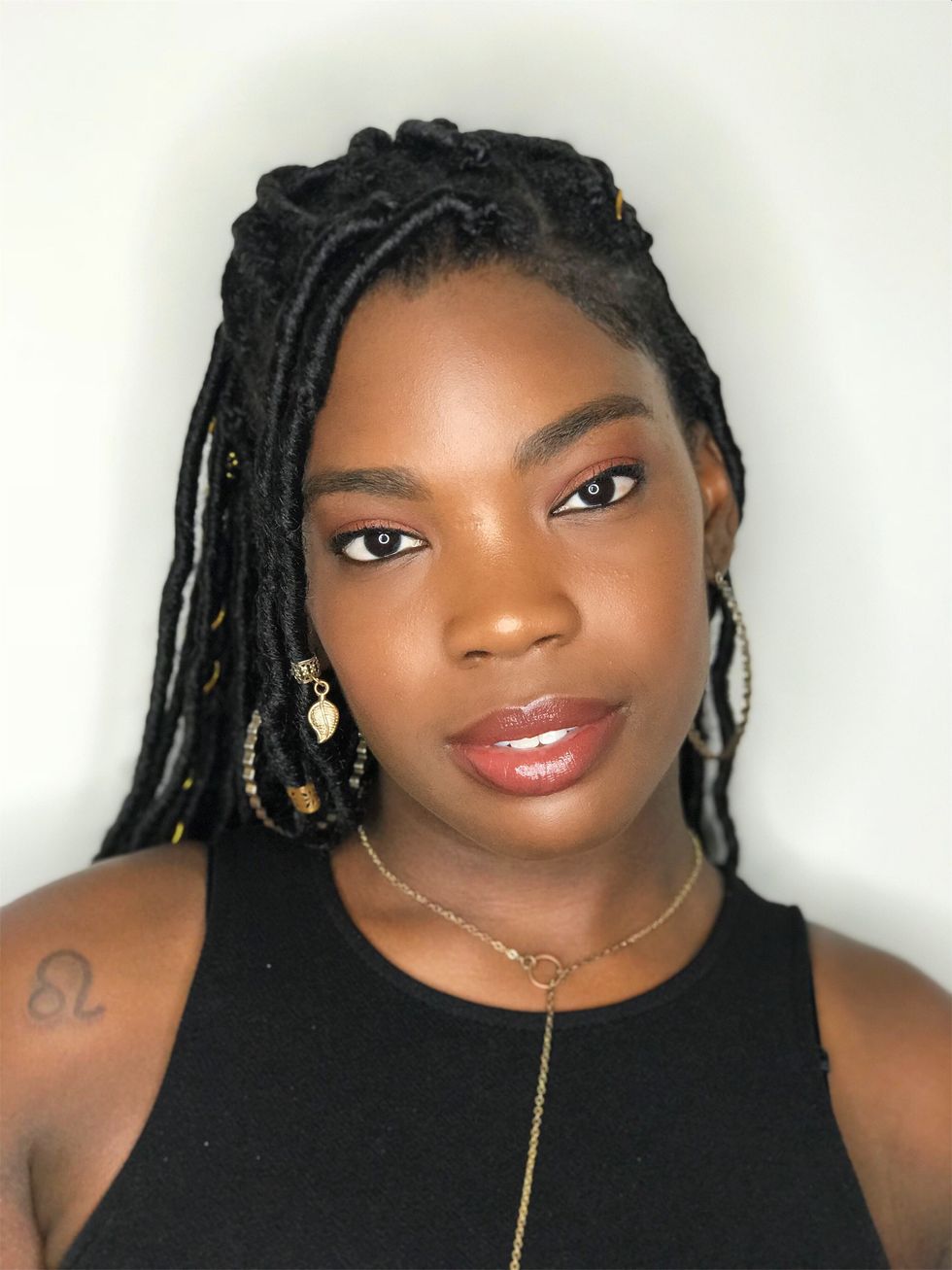 Krissy Lewis/xoNecole
Alissa Ashley is very vocal about the lack of inclusion in the beauty industry. She recently partnered with NYX Cosmetics for their collection of Can't Stop Won't Stop Foundations to expand and create foundation shades for all skin tones at an affordable price. This drugstore foundation retails for $15, offers 45 different shades, and also has a $10 matte primer included in the line.
The new line of foundations claims to offer a 24hr matte coverage, a creamy lightweight and waterproof formula, and a lot of pigment. For a drugstore foundation, it's definitely worth the money. Here's what I thought about the Can't Stop Won't Stop foundation:
It's very matte but it doesn't dry out your skin. This is perfect for all skin types: dry, combination, and oily.
It is full coverage and hides dark spots and blemishes, giving you a flawless look without concealer or color correcting.
I wouldn't call this a 24hr foundation. As I wore it throughout the day, I experienced a good bit of creasing in different areas of my face. The foundation even creases with setting powder and spray, causing you to have to reapply or walk with your brush or sponge for touch-ups.
The foundation has a very generous press pump, so I would start with a half of pump per section.
It dries quickly so don't apply it all over my face. It's best to apply the foundation to one section of your face, blend, and move on to the next.
Overall, NYX's newest collection with Alissa Ashley has more pros than cons. Although, it doesn't seem to be as long-lasting as it claims, everything else about the foundation checks out. What I loved most about it is the wide range of shades. It caters to all skin types with yellow, golden, olive, neutral, and red undertones. There were so many shades, I didn't know which one to choose — it felt good to have so many options.
Shayla x ColourPop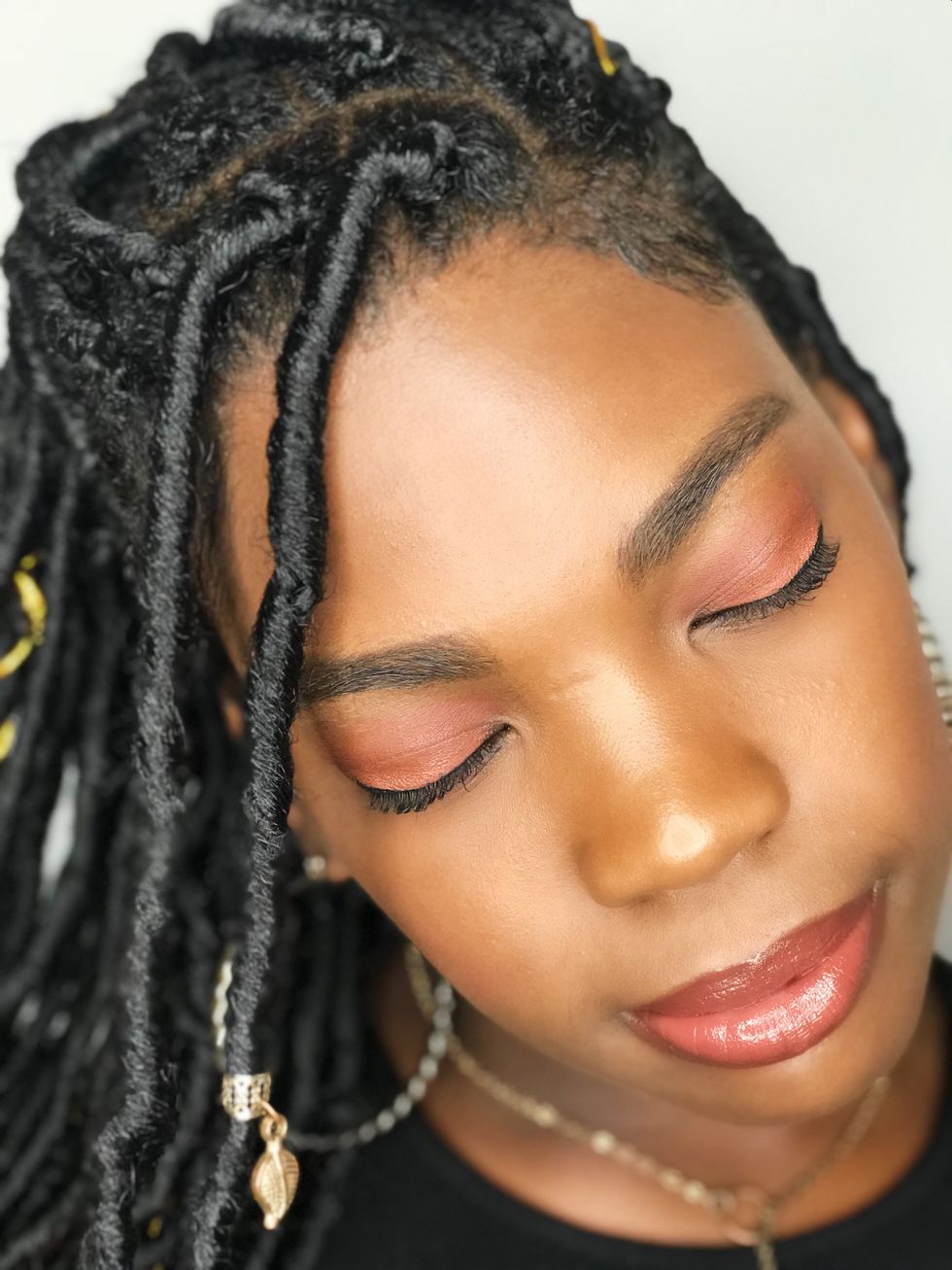 Krissy rocking Thic from the Makeupshayla ColourPop Perception eyeshadow palette
Krissy Lewis/xoNecole
YouTuber Makeupshayla partnered with ColourPop Cosmetics to introduce a line of sexy and edgy eyeshadows setting powders, lip glosses, and more. I tried the Perception Eyeshadow Palette, which offers 16 shadows with a metallic and matte finish for $23.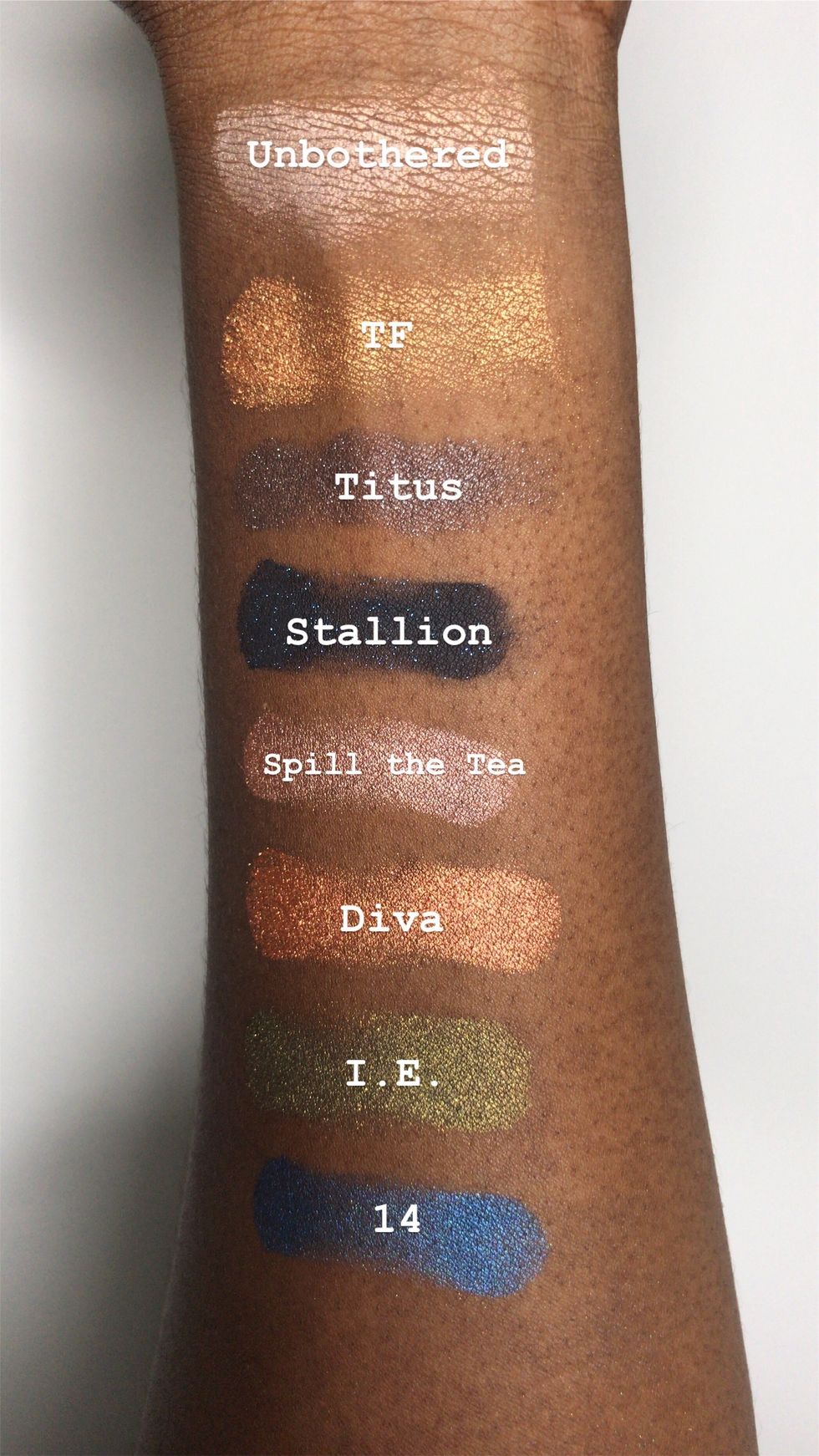 Shayla x ColourPop Perception Palette swatches
Krissy Lewis/xoNecole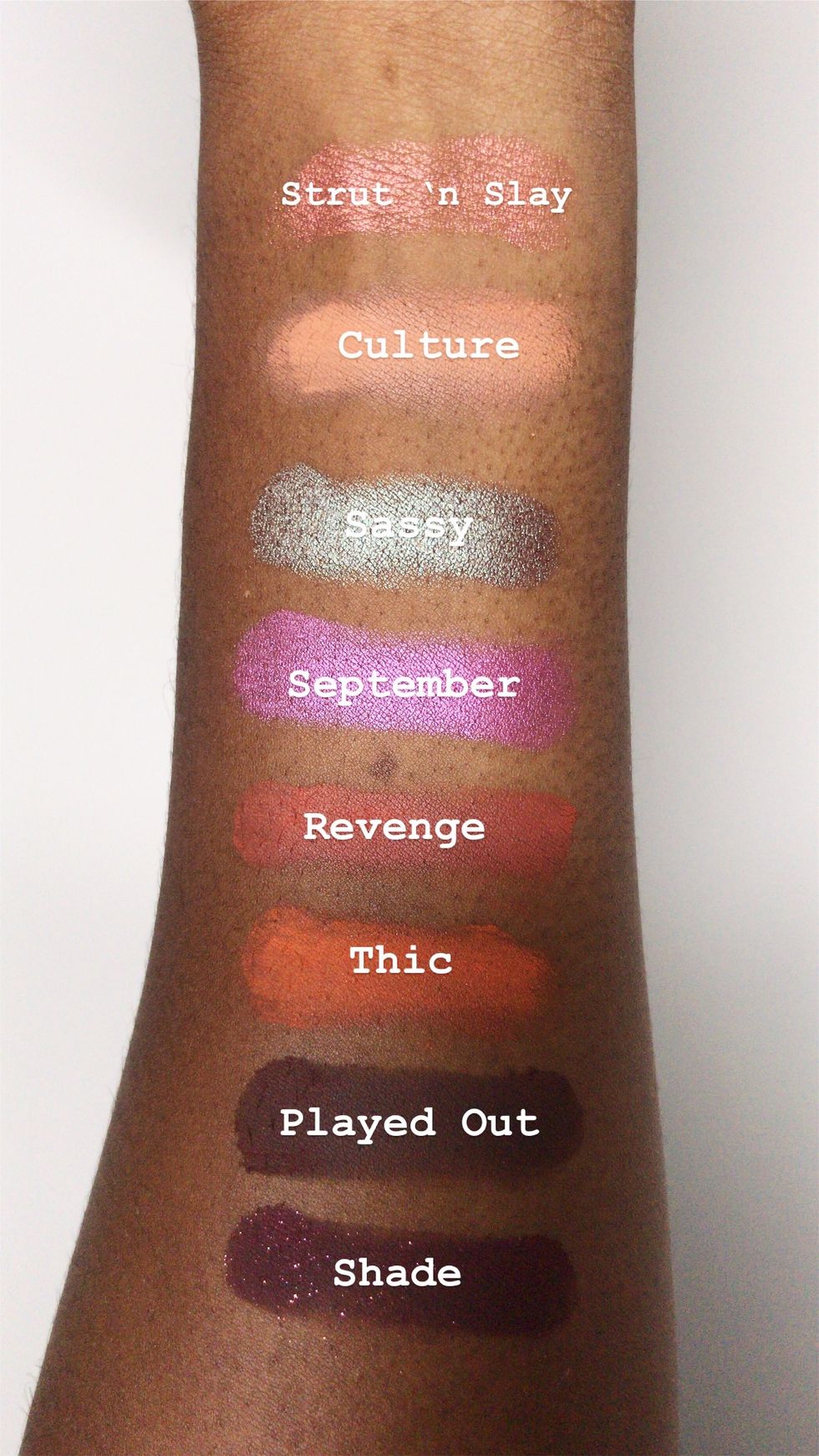 Krissy Lewis/xoNecole
The colors include:
Unbothered: metallic ivory with a peachy flip
TF: metallic true gold
Titus: metallic gunmetal
Stallion: matte black with blue glitter
Spill the Tea: metallic warm taupe
Diva: metallic amber
I.E.: metallic olive
14: metallic navy
Strut 'n Slay: metallic rosy copper
Culture: matte soft brown
Sassy: metallic eggplant with a teal flip
September: metallic pinky violet
Revenge: matte red brown
Thic: matte vibrant orange
Played Out: matte chocolate brown
Shade: deep matte purple with violet glitter
My favorite shades in the palette are Thic, Revenge, Strut 'n Slay, Played Out, and I.E. Each shadow is highly pigmented and stands out on all skin types without any concealer or eye primer. There is very little fall out from the shadow, you can apply it with a brush or just your fingers, and it blends very well. I don't have much negative to say other than accessibility of the palette. I honestly wish it was available at a Sephora or Ulta, but you can only purchase the collection on the ColourPop website. It take 3-5 business days to ship and if it's a new launch, it can take longer to process.
Shayla and ColourPop added three new matte lipsticks to the collection this month in honor of Shayla's birthday aka Slay Day. The colors include: Drippin' - a pearlescent peach with gold and silver glitter, Shay Day - a violet colored matte lip, and lastly Season 10 - a bright red liquid lippie. The lip glosses are as bold as the eyeshadows and uses jojoba oil to moisturize and nourish your lips, while giving you fuller-looking lips. Each shade retails for only $6, you can't beat that price!
Too Faced Born This Way Foundation x Jackie Aina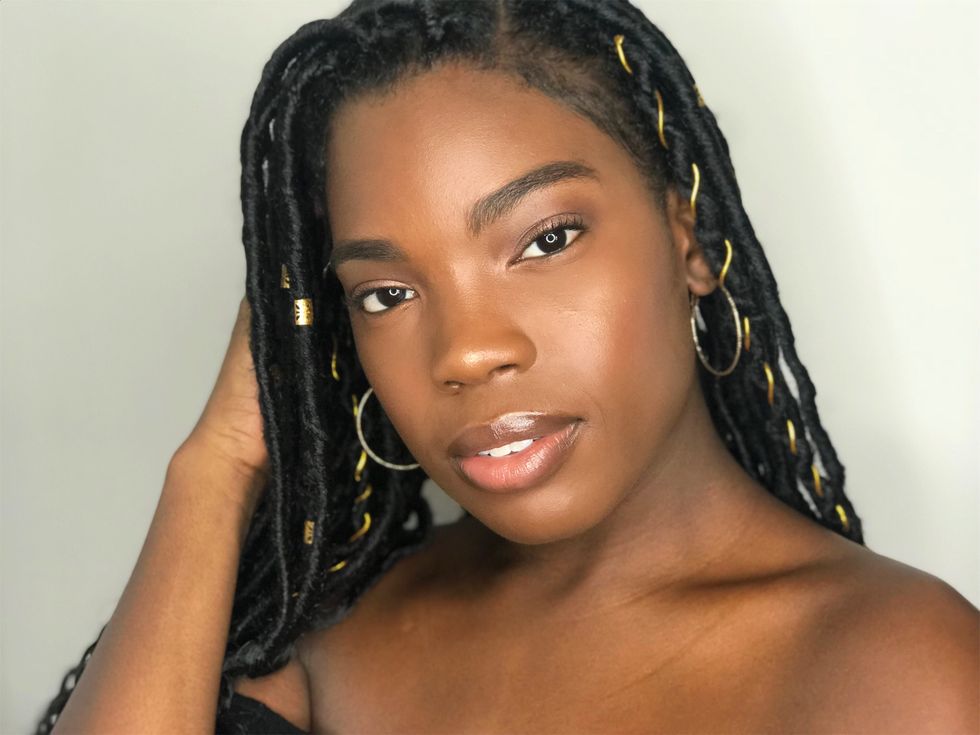 Krissy Lewis wearing Too Faced's Spiced Rum foundation
Krissy Lewis/xoNecole
Jackie Aina is also no stranger to calling out brands who keep missing the bar when it comes to inclusion. In the past, she spoke passionately and honestly about her feelings towards Tarte Cosmetics' and KKW Beauty's limiting releases. Now that she has the opportunity to create a line of foundation with Too Faced, her main goal is to provide something for all black girls. She created nine shades of foundations to add to the Born This Way collection for deep and dark deep complexions. The foundation shades include: Praline, Brûlée, Butter Pecan, Chai, Spiced Rum, Tiramisu, Sable, Truffle, and Ganache.
If you've never tried Too Faced, the Born This Way foundation collection claims to provide a long-lasting and undetectable coverage. I purchased the foundation for $39 at Macy's in "Spiced Rum". Spiced Rum seems to be for people with deep skin and golden yellow undertones — it matched me perfectly and oxidizes pretty well. I used both a brush and beauty blender to apply the foundation and I think both applicators give a smooth streakless look. Here are a few other things you should know about this foundation:
The foundation does offer medium to full coverage.
It feels hydrating and has a very dewy and glowing finish!
It doesn't claim to be a 24 hour foundation, but it lasts pretty well throughout the day and doesn't crease.
It works well with other products.
Has a wide variety of shades for deep and dark deep skin.
The foundation doesn't give any flashback, so it's photo-friendly.
It's also buildable, so you can apply more for a fuller coverage.
Overall, this is a pretty good product and I would definitely purchase it again. It did everything it claimed to do and has a very lightweight feel, so you don't feel like you're wearing a ton of makeup. For a high-end foundation, the price is pretty affordable. I think this is a good buy for people with dry and normal skin. If you have oily skin, it may not be the best choice for you. Even though it is oil-free, the dewy finish can cause those with oily skin to look shinier.
Featured image by Krissy Lewis