---
We all know that when it comes to entrepreneurship, women are killin' it. Black women in particular are the fastest-growing community of entrepreneurs, yet still face major obstacles in getting funding or even being taken seriously for their products, services, and business acumen. Research has shown that men were "significantly more likely to secure funding than women when pitching the same business content," and, in terms of race, black entrepreneurs in general are "three times less likely" to be approved for loans than white entrepreneurs.
Many advocates have joined in the fight to level the playing field for women not only to survive in business but to thrive and serve their communities. One remedy that is popular is "capital entrepreneurs" who actually find innovative ways to invest in those who are in disenfranchised communities. Among those is a new leader who has decided to use a popular TV platform---the wacky, wild, and salacious world of reality TV---to provide a leg up for women entrepreneurs: Real Housewives of Atlanta's Tanya Sam.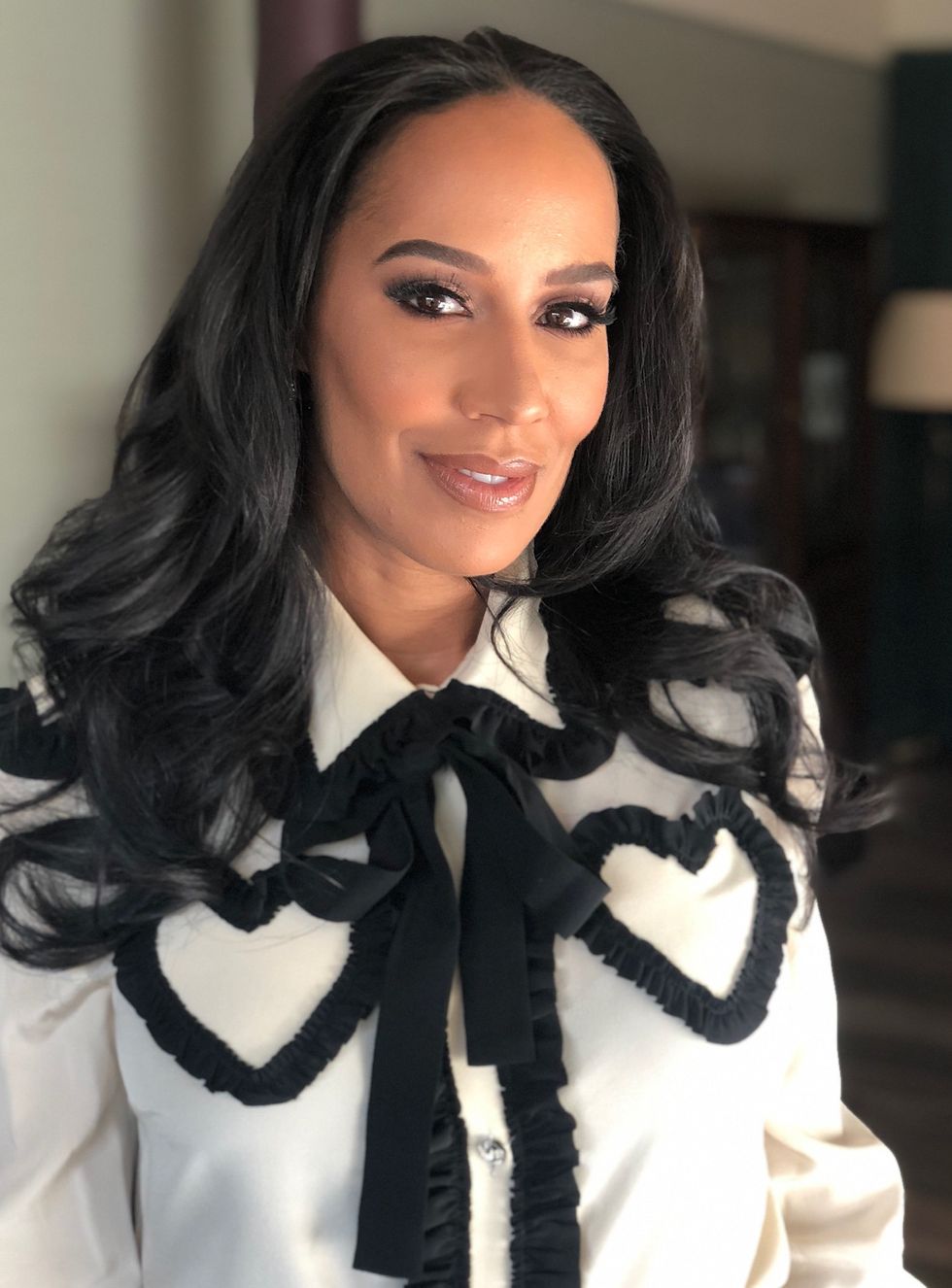 Courtesy of Tanya Sam
The Toronto-native stans for entrepreneurship, particularly inspired by the savvy of her fiance Paul Judge, a serial entrepreneur in his own right and co-founder of Tech Square Labs and Pindrop Securities. Sam has now launched The Ambition Fund to help women and underrepresented entrepreneurs reach heir goals. And though some might have just recently become familiar with Sam on TV, she's been on the Atlanta scene disrupting in entrepreneurship well before she hit the small screen.
"I've been in the tech and startup ecosystem in Atlanta for quite some time. We opened Tech Square Labs in 2014, a startup and co-working space for early-stage entrepreneurs primarily building high-gross, scalable technology companies. We invest in and help them scale their companies---everything from access to market, capital, etc.," Sam said during an exclusive xoNecole interview. Along with her duties as founder of the fund, she also serves as director of partnerships at Tech Square Labs.
An Idea Out of A Need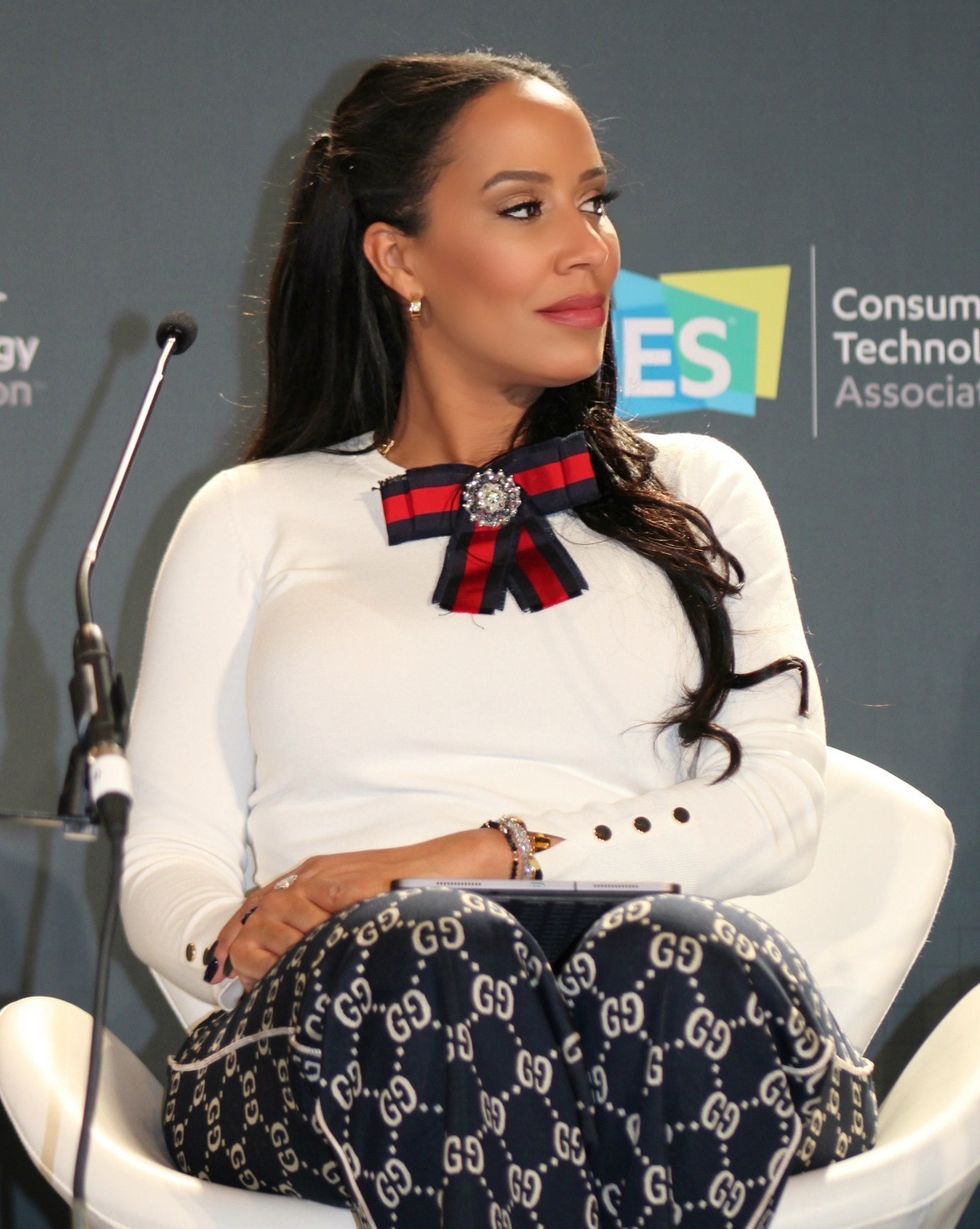 When she joined the Bravo TV show cast, Sam had a light-bulb moment after viewers of the show expressed a need. "So many women and other entrepreneurs [began] reaching out to me saying, 'Wow your story is so interesting. You went from nursing to technology. How did you do it? I'm building a business. It's not necessarily in tech but can you help me?'"
"I'm harnessing my passion for working with entrepreneurs, helping them to build and grow, across industries---helping to provide access to capital and networks so that they can thrive and succeed."
Sam, a graduate of the University of Toronto who was raised in a family of doctors, chose to pursue nursing after college, working for top hospitals in New York, Toronto and Atlanta. It was during that time that she got the idea for her first business, Limitless Smart Shot. At the time, she had read Shonda Rhimes' Year of Yes: How to Dance It Out, Stand In the Sun and Be Your Own Person and was inspired to take a leap.
"I love that book. I bought it years ago and I just feel like it was the right time for me to say yes to different opportunities. I was a bone marrow transplant nurse, and I worked in oncology and chemotherapy. I'd ran the gamut of the nursing profession. And at one point, I fell into entrepreneurship because I was going to work everyday with these super-smart people, and we'd walk into work and cheers our coffee cups and say, 'I hope this gets us through our shifts.' And people were relying on caffeine which can give you energy, but it doesn't actually increase your brain performance. I decided to fall back on my science background and formulate a beverage designed to increase your focus, attention and memory and actually boost your brainpower naturally. So that's where Limitless Smart Shot came from."
From 9-to-5 to Living Her Best (TV) Life
When she started dating Judge, he was in the throws of launching a company, so it was a match made in entrepreneurship heaven. "I was getting this real-life, real-time business experience of how to build a company," Sam said. "It was extremely fascinating... the best lesson on taking chances." She also began going to meet ups and events centered on tech and entrepreneurship and her network grew in those spaces, among others.
Becoming a cast member on Housewives was something that came "out of left field," Sam said. "I would have never guessed, two years ago, that I would be on a television program at all. The opportunity came up, and [my reaction was], 'Oh you should think about it. It would be really fun.' But I just didn't know. I went to Paul, and he said, 'YOLO. Why not?' I knew some of the ladies and here I am in my second season. It's definitely been a roller coaster ride of fun."
Juggling Roles and Finding Balance
Wearing several hats---fiance, reality show star, startup advocate and entrepreneur---can be a challenge for anyone but Sam says she relies on forgiveness, self-care, and a little creativity in spending time with loved ones.
"I think the first key with balance is forgiveness. You can't be so hard on yourself that you're like, 'I didn't get everything done by this time today, and you know, you beat yourself up. That's No. 1--forgiveness."
And then for me, just being able to do the things that I love---like I love to work out. I feel like it absolutely feeds my soul with happy endorphins. I love to treat myself every once in a while to a new pair of shoes and be able to just find time to spend hanging out with friends. And sometimes that means saying, 'Hey, do you want to grab a glass of wine with our laptops and go to a workout class together? It kind of feels like you're killing two birds with one stone."
Standing behind women entrepreneurs by offering them resources to level up is something Sam hopes will be a proud and impactful part of her legacy. "It's really amazing when business owners' daughters say, 'I love watching you on the show and see [someone who is] fabulous black girl magic, is in tech and studied science. That's pretty cool. I get messages all the time where women see me on the show and identify, and it's awesome."
For more information on The Ambition Fund, visit their Website, and follow Tanya Sam via Instagram @itstanyatime.
Featured Image via Tanya Sam