---
With the majority of our wardrobe being untouched these last few months, the time has arrived to begin easing back into those neglected closet staples, ending the steady rotation of the knitwear and sweatpants we've grown so accustomed to. Worn for both comfort and leisure, the slip dress is a stylish alternative to relaxed and casual loungewear inside and outdoors. Even as we climb out from under stay-at-home orders, comfort is still important to the everyday woman, yet the idea of dressing for fun again is becoming more of a reality. The slip dress not only gracefully drapes our natural curves but it's also a canvas of opportunity to accessorize and effortlessly elevate your stay-at-home style. Read on to learn how.
3 Ways To Wear A Slip Dress
Give It All Your Attention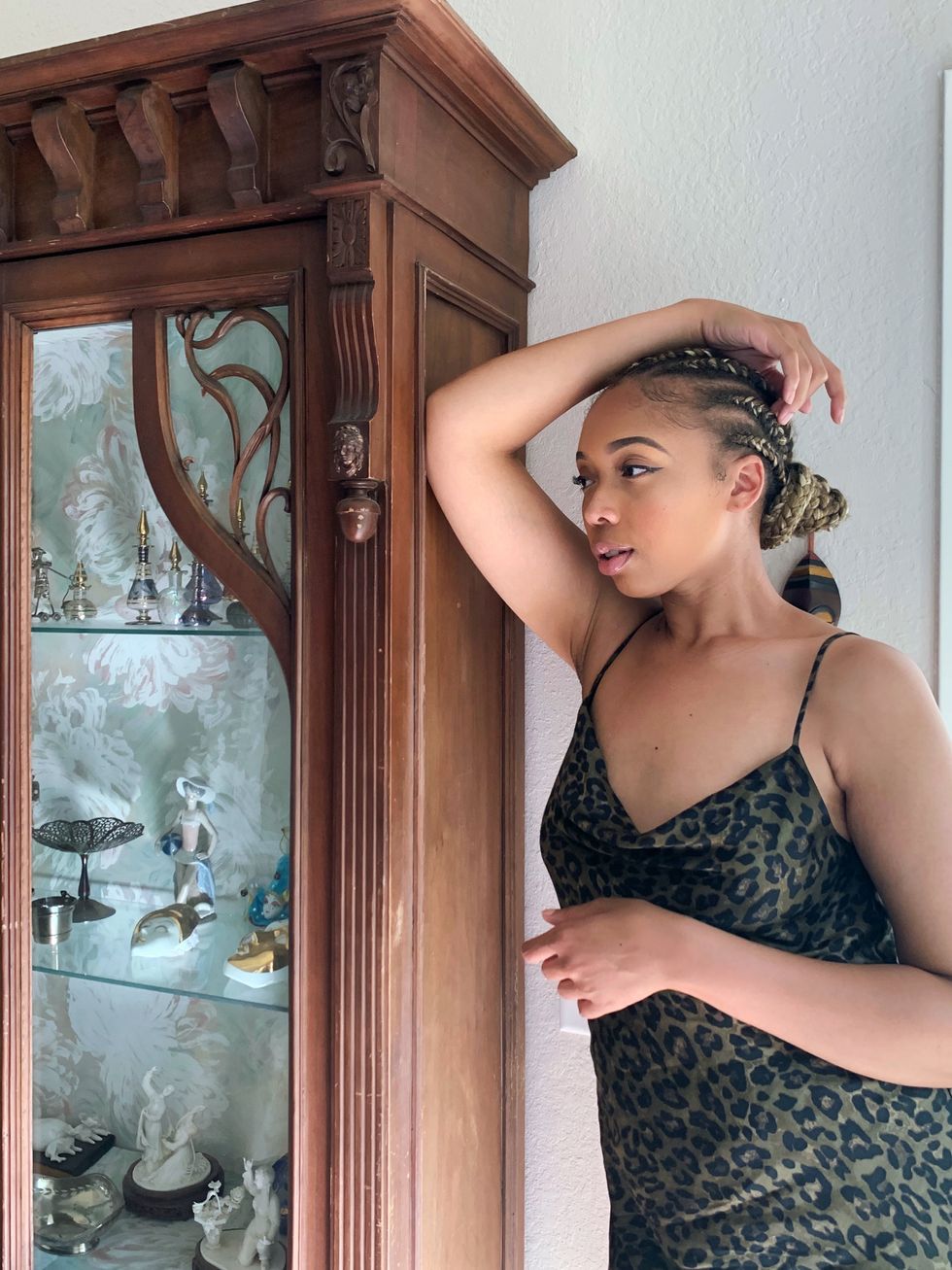 Shahirah Ahmed/xoNecole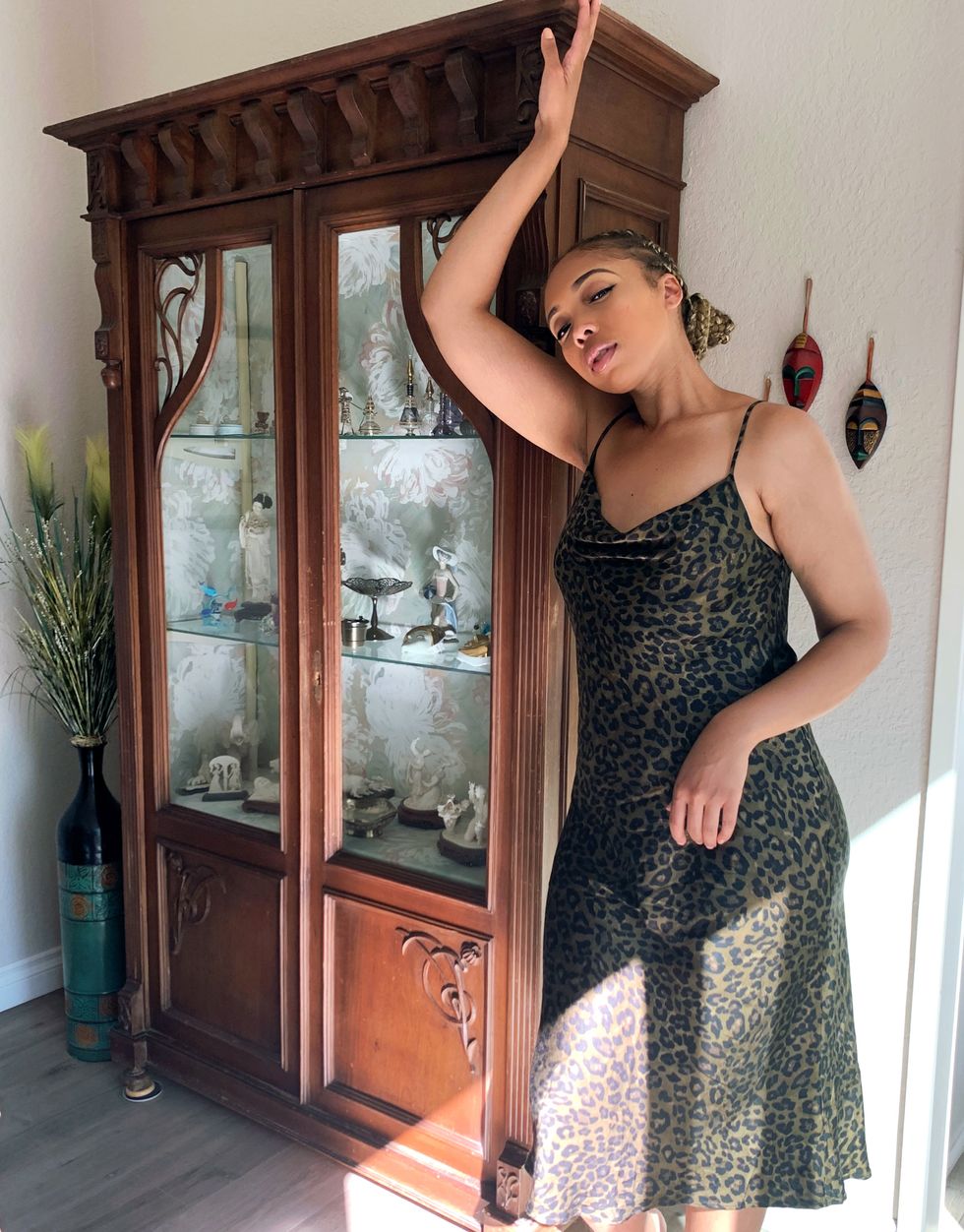 Shahirah Ahmed/xoNecole
Prints are always fun and exciting, adding a personal spin to the concept of a slip dress. Combined with soft tones and satin material, the draped bust and midi length of the slip dress is a modest yet chic approach to loungewear for all ages. Pair this with dainty jewelry or nothing at all for a dress that is stunning all on its own.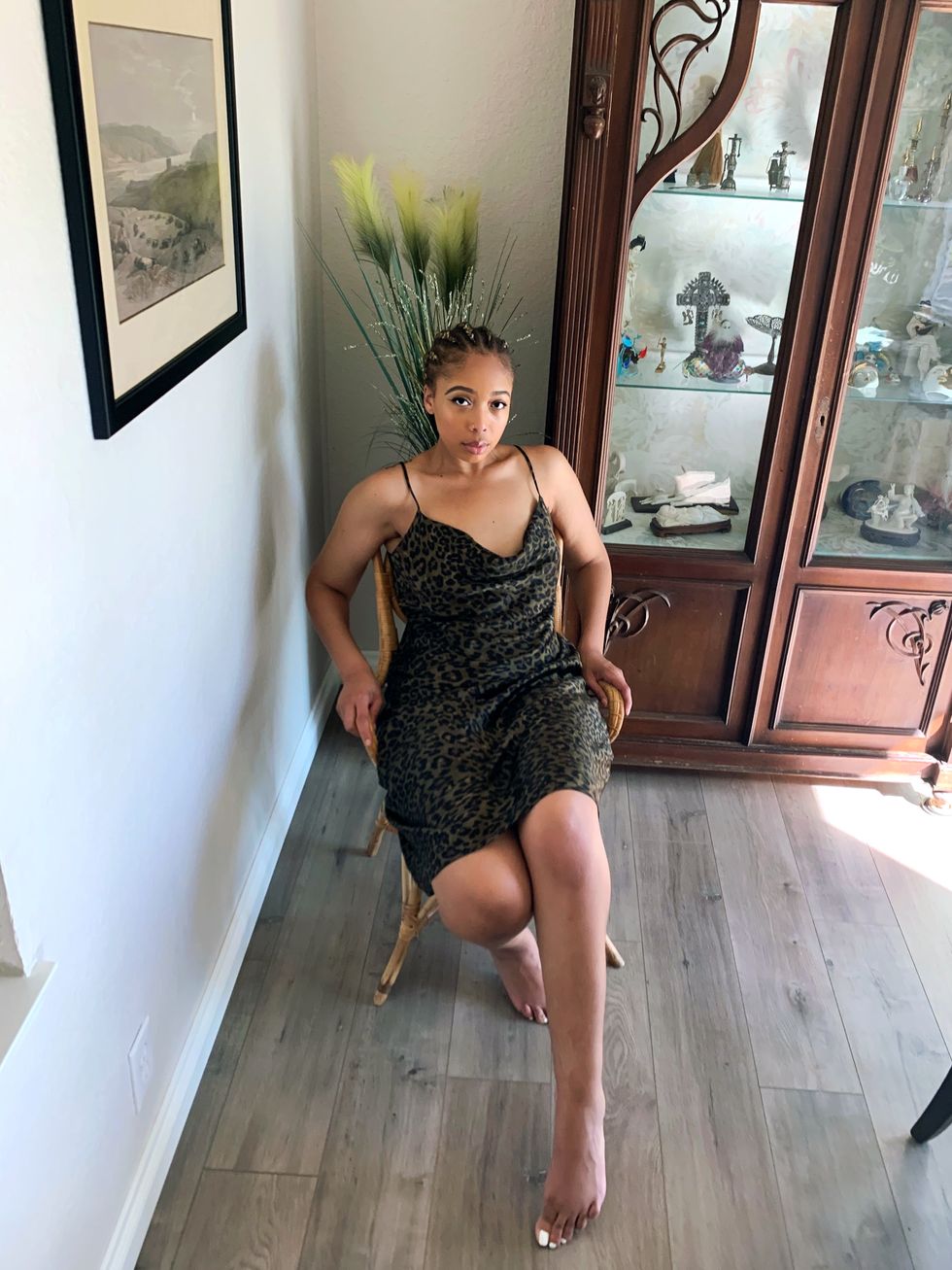 Shahirah Ahmed/xoNecole
Accessorize It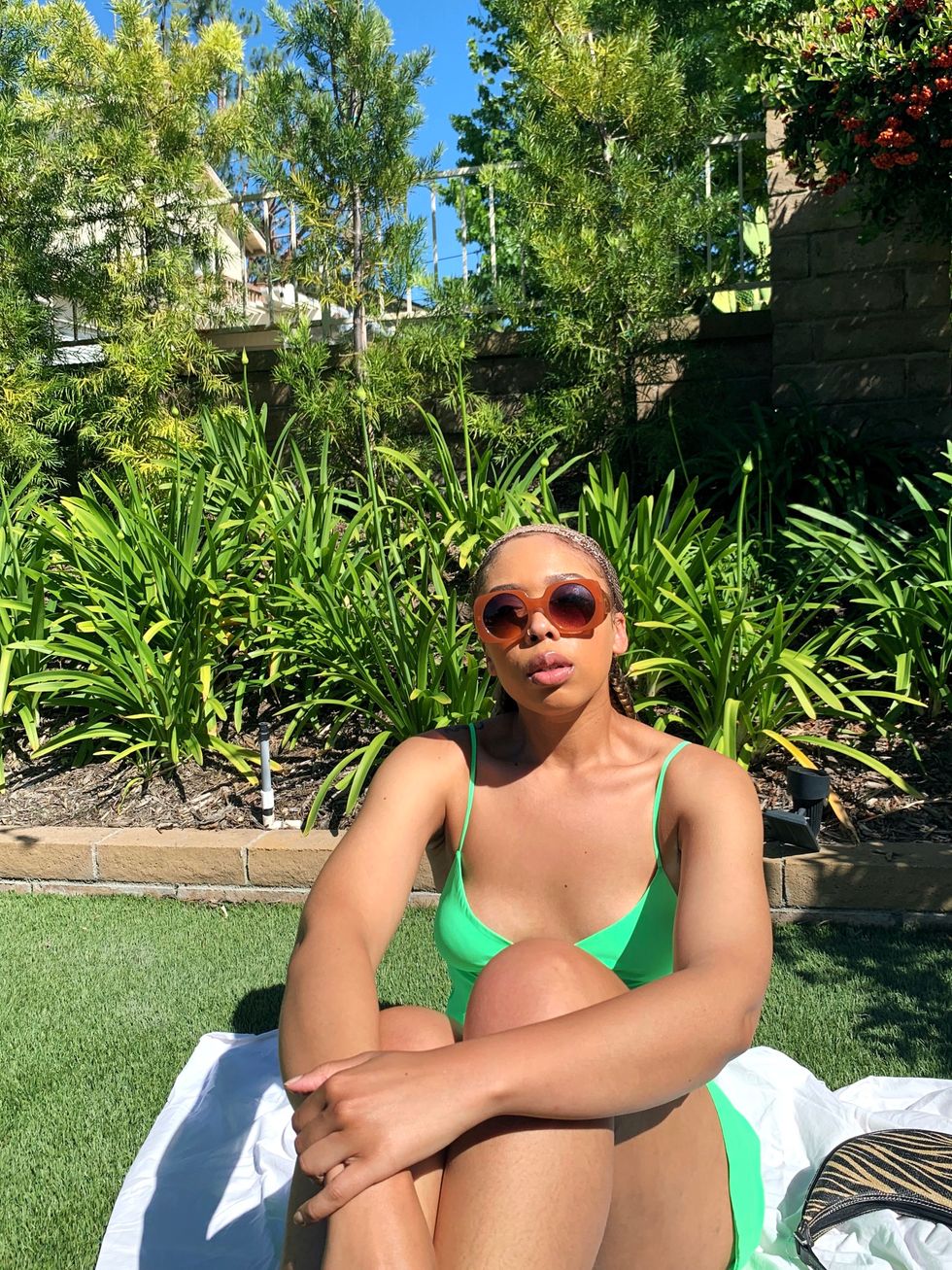 Shahirah Ahmed/xoNecole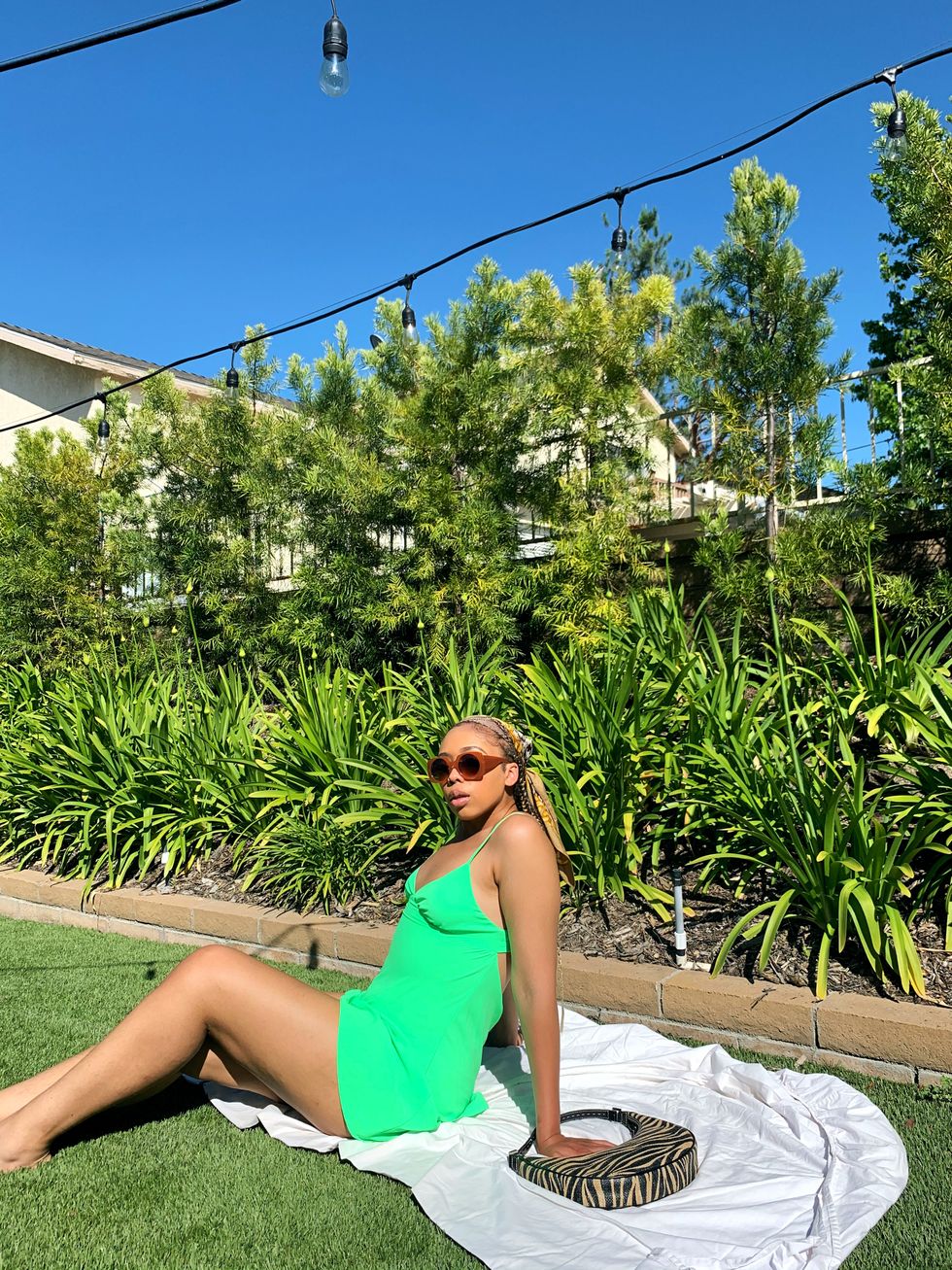 Shahirah Ahmed/xoNecole
Nothing screams unbothered like cool shades and a printed silk scarf paired with an electric green summer slip dress. Make a bold statement by using accessories to elevate your at-home style adding more spice to everyday life. Lightweight and stunning, this slip dress is perfect for a backyard escape.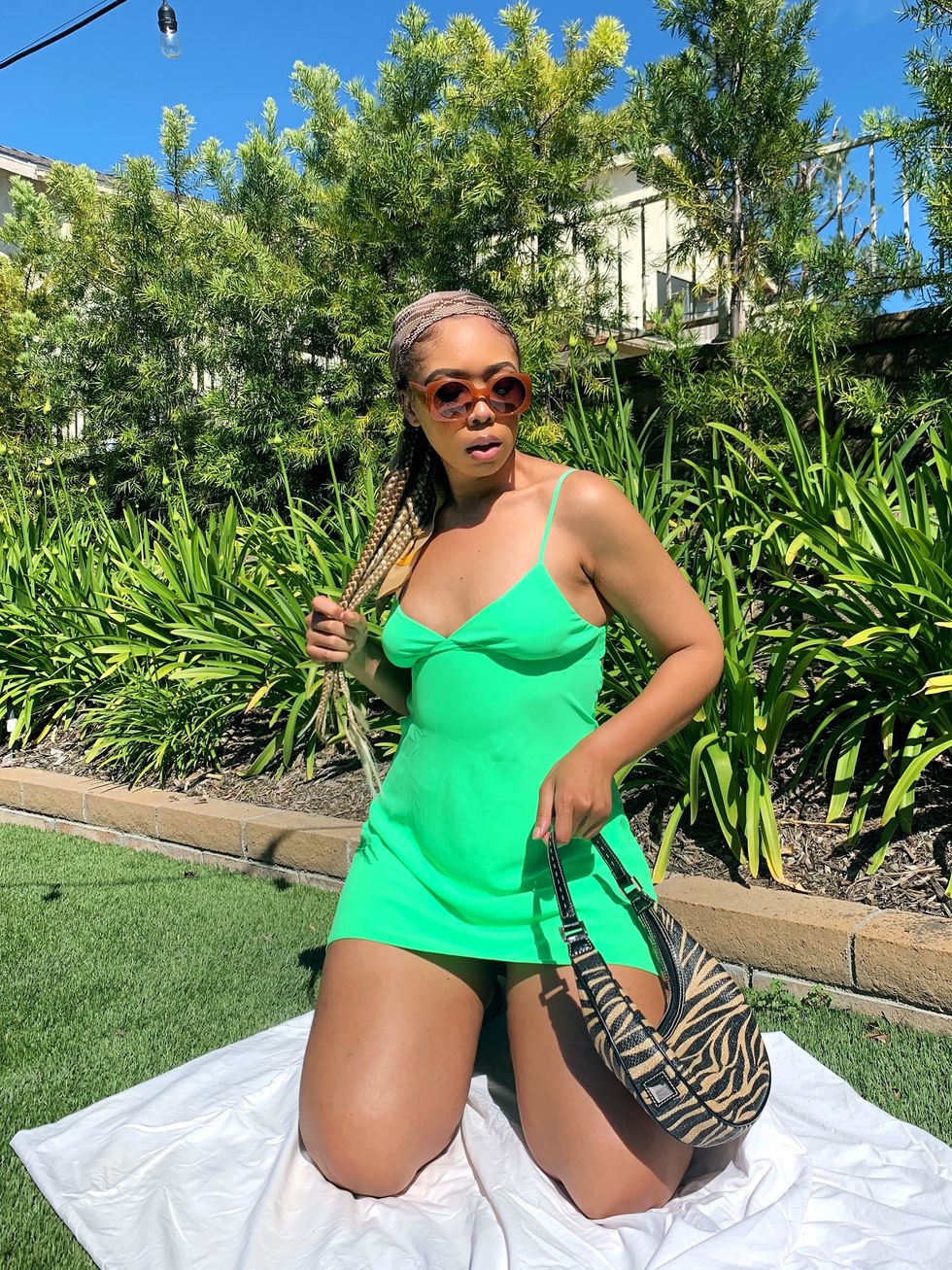 Shahirah Ahmed/xoNecole
From Night To Day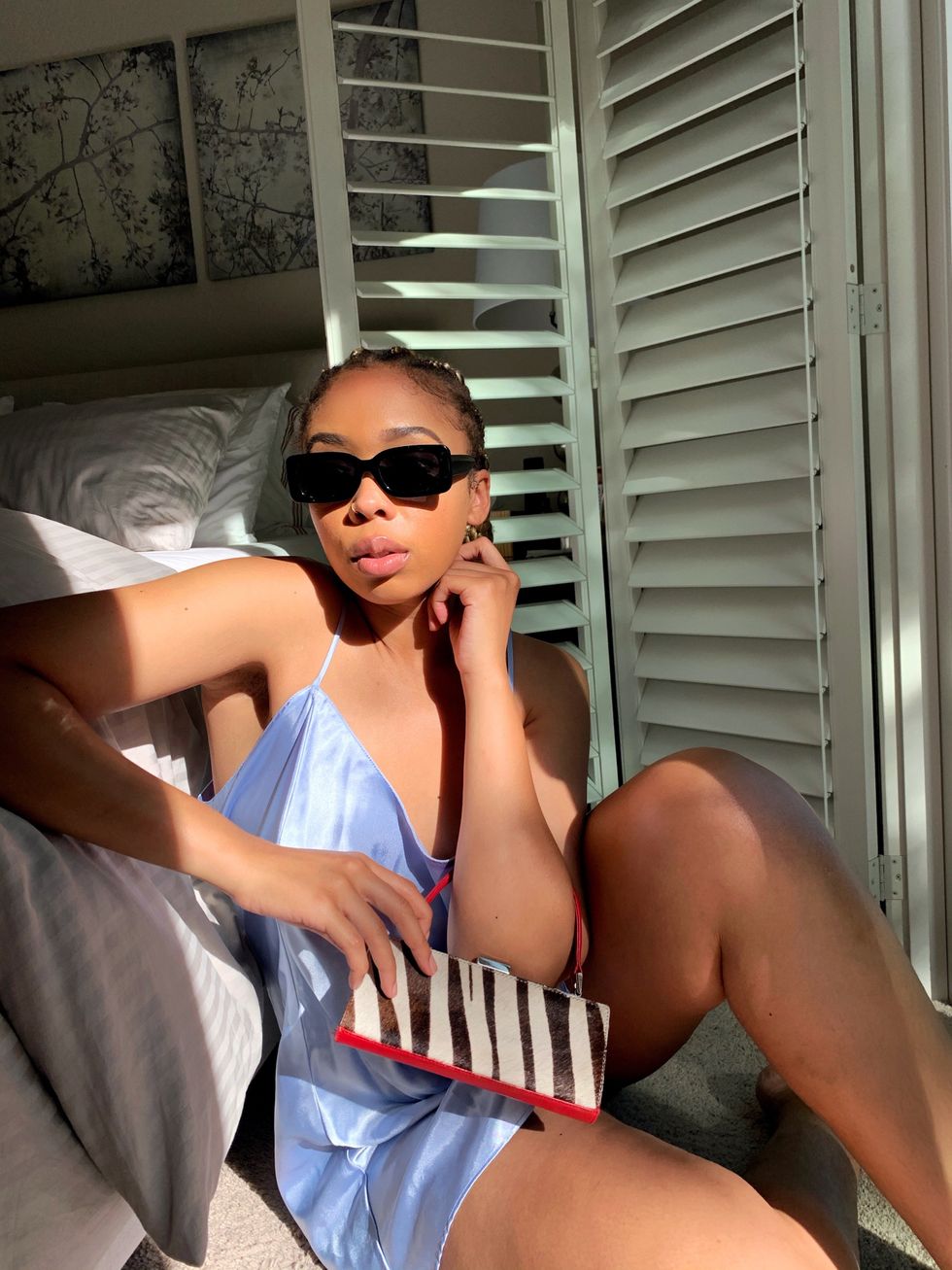 Shahirah Ahmed/xoNecole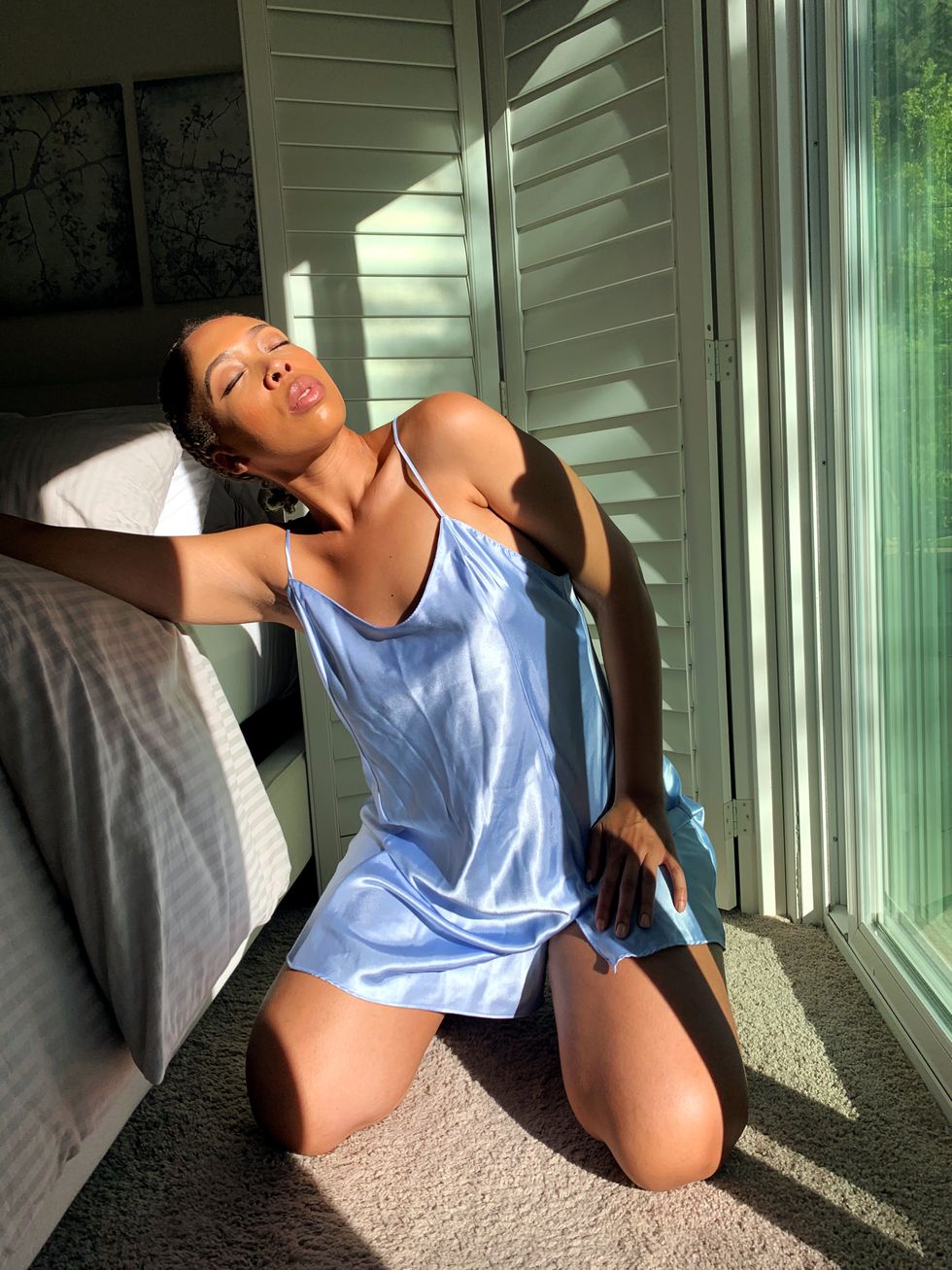 Shahirah Ahmed/xoNecole
With so much love of a 2-for-1 deal, who knew slip dresses can be so versatile? From sleep to rolling out of bed, if feeling extra lazy in the morning, keep on your slip dress from the night before, we won't judge you. Grab your purse and go, replacing the house slippers for a pair of low-top sneakers and be casually on your way!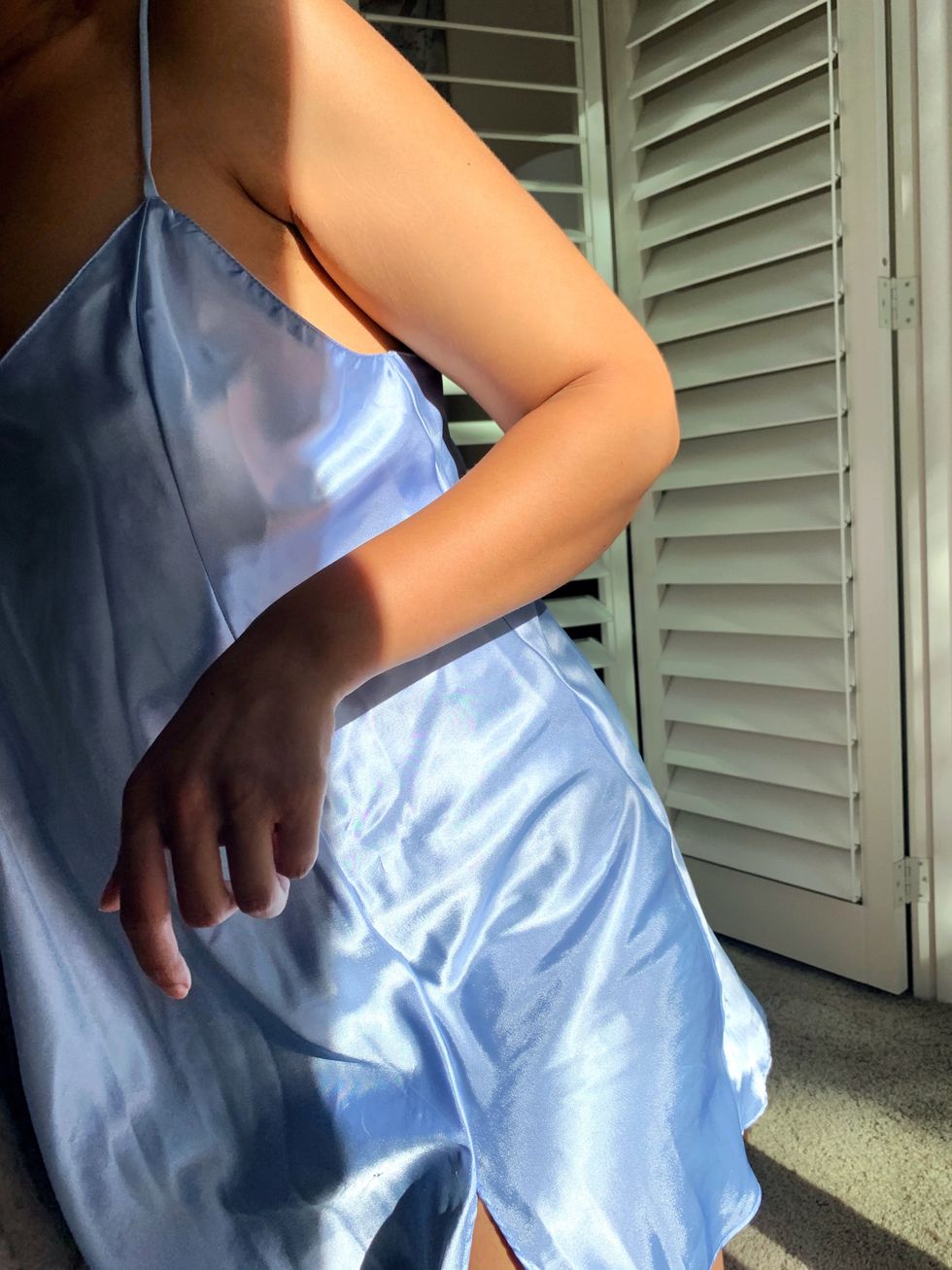 Shahirah Ahmed/xoNecole
Shop Similar Looks: 
*Some links are affiliate links. If you make a purchase, xoNecole may earn a small commission.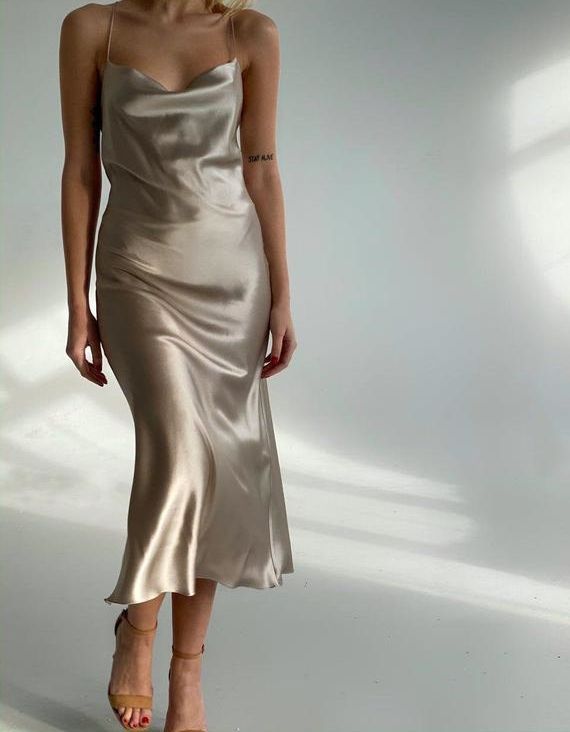 TheSerenityWear/Etsy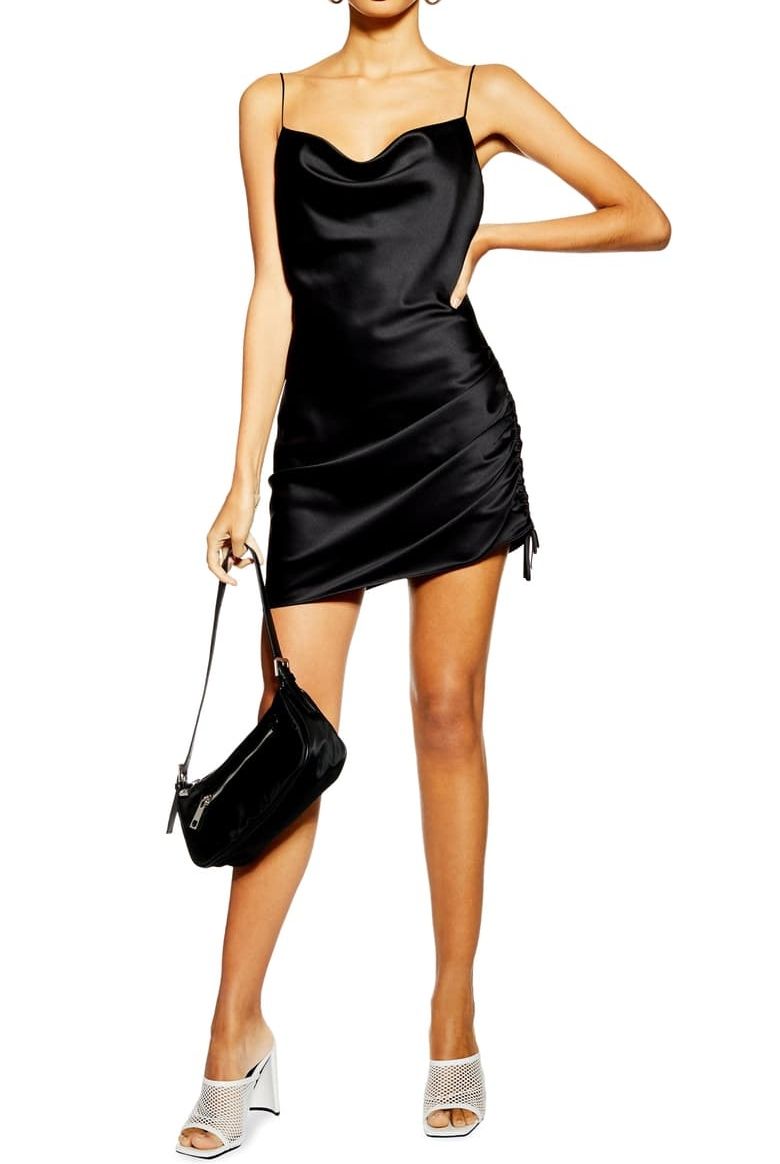 NORDSTROM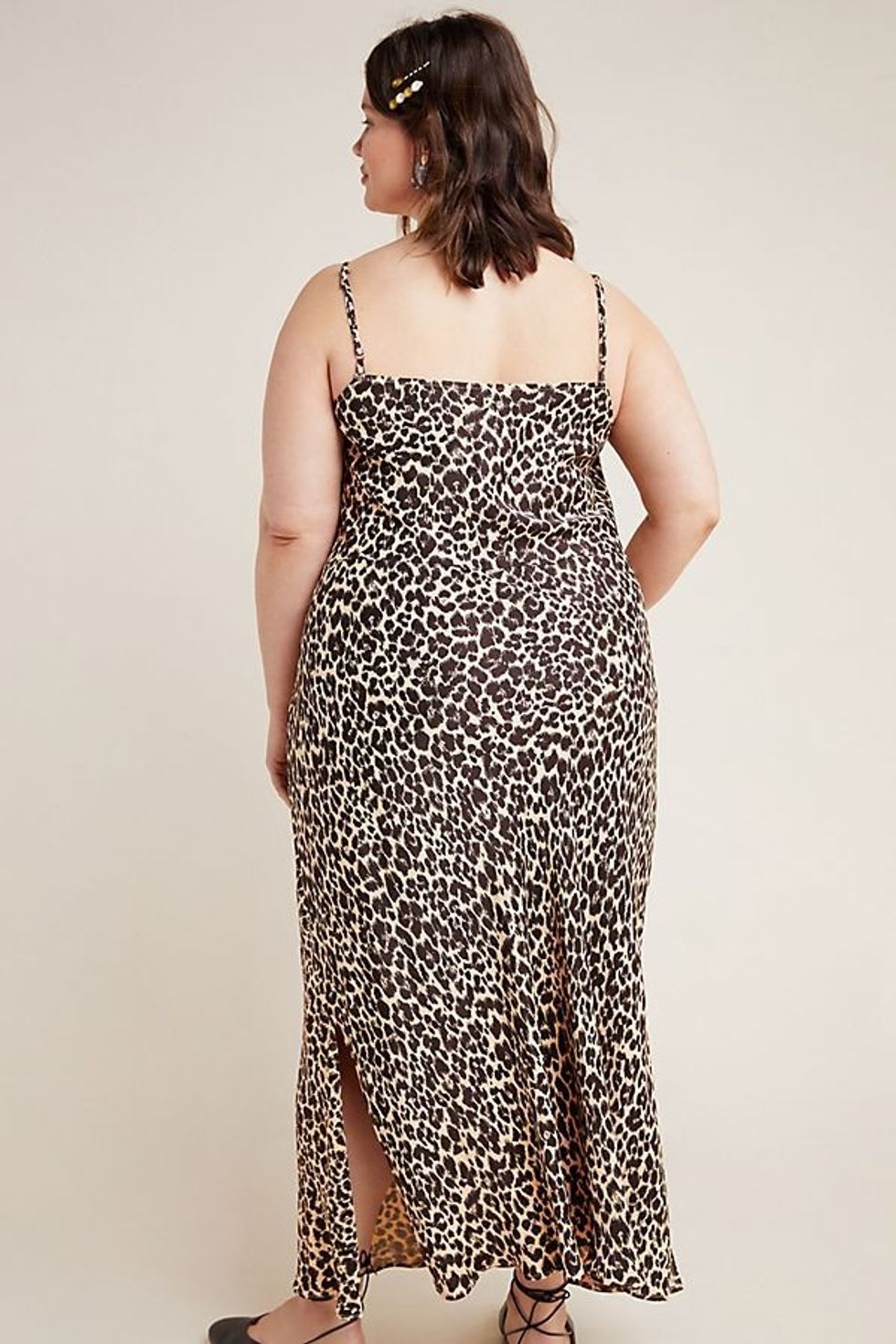 Anthropologie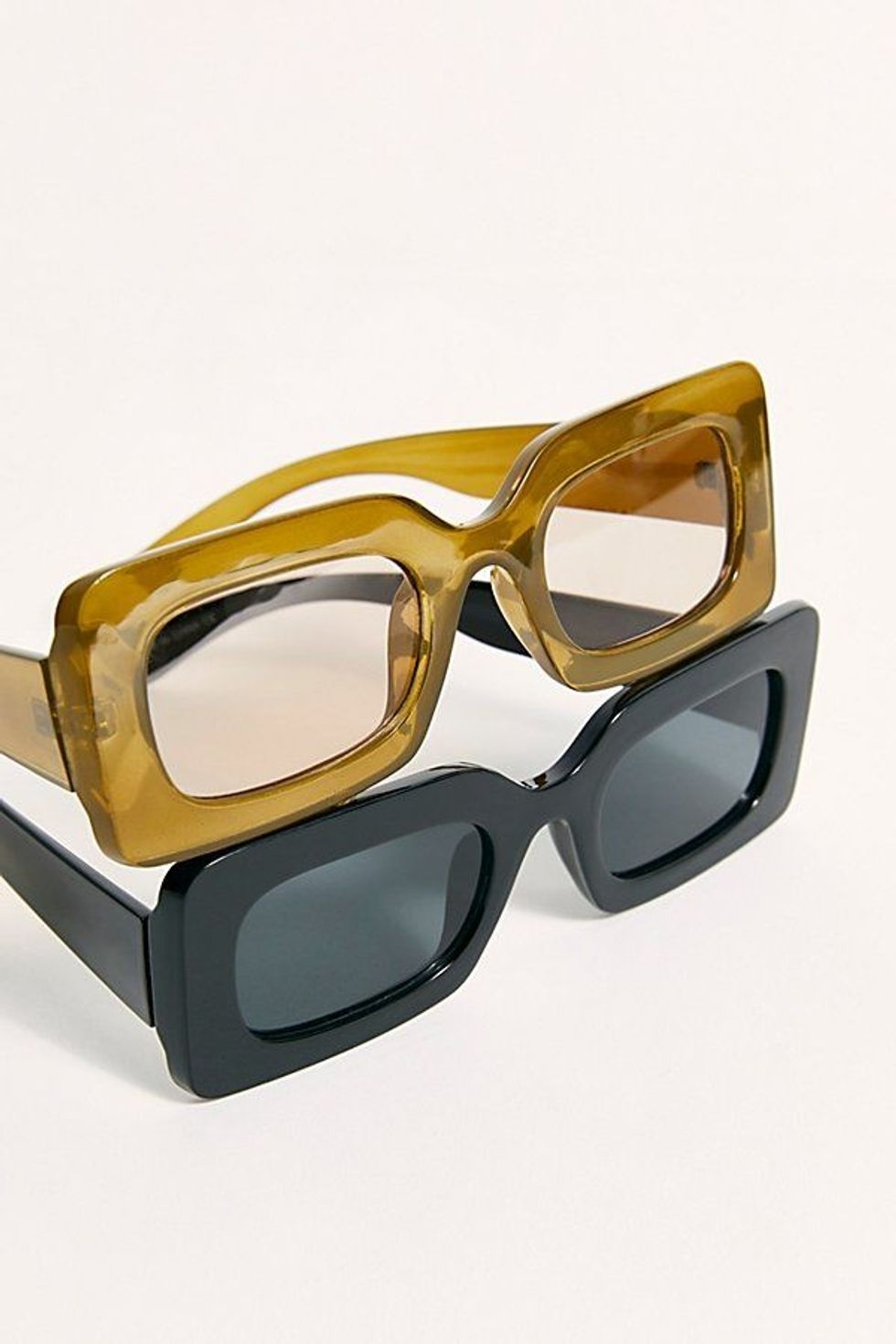 Free People
Free People Sugar Oversized Square Sunglasses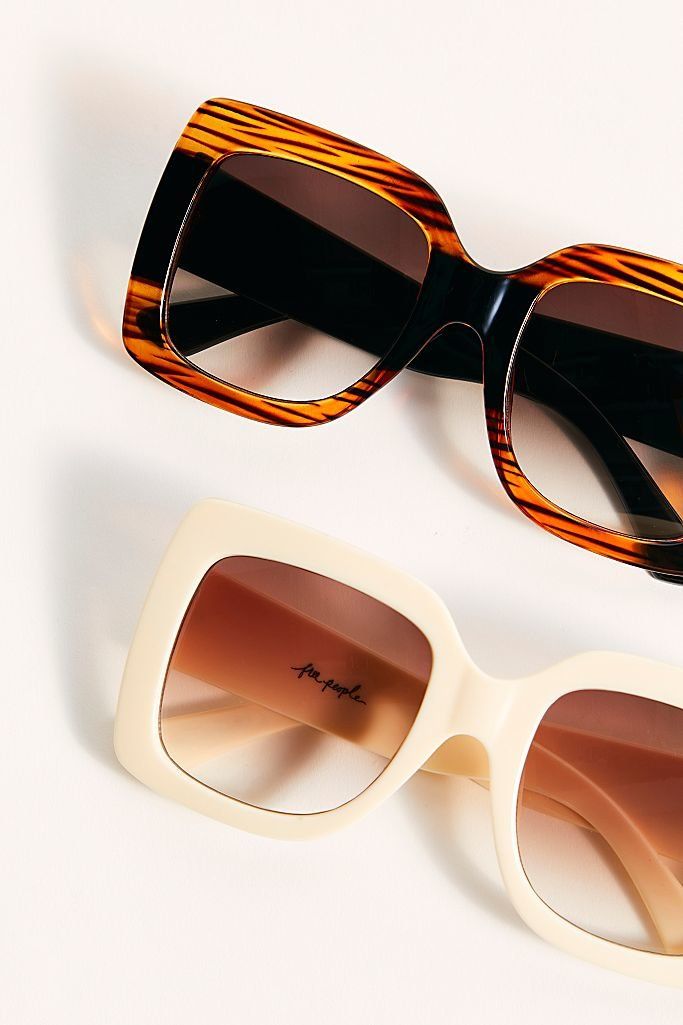 Free People
Vince Camuto Flower Power Square Scarf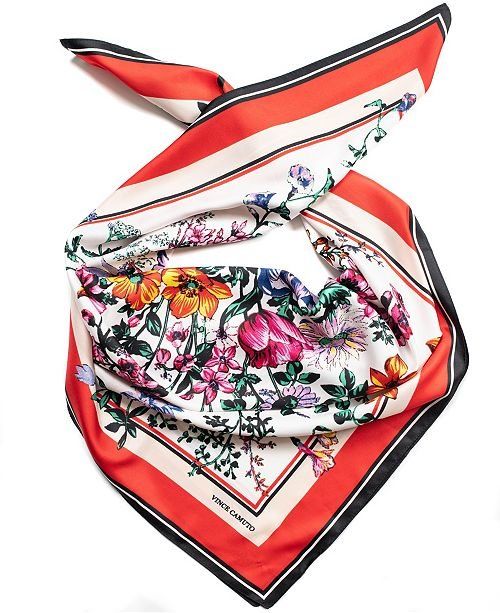 Macys
Want more stories like this? Sign up for our newsletter here to receive our latest articles and news straight to your inbox.
Featured image by Shahirah Ahmed/xoNecole