---
Last weekend, I sat with more than 700 Black women in Estes Park, Colorado at the 3rd annual Stress Protest, where a woman named Veronica shared a story about rediscovering self-love only a year after the death of her daughter; later, a woman named Arnetta opened up about how losing her son, father, and brother in less than five years taught her to find her strength in God and value self-care.
While both of these women came from very different walks of life, they both have one very important piece of their journey in common: GirlTrek. Instead of isolating themselves and drowning in their despair, they chose to lace up their sneakers and lean into their pain, and it all started with a pledge to take one 30-minute walk a day.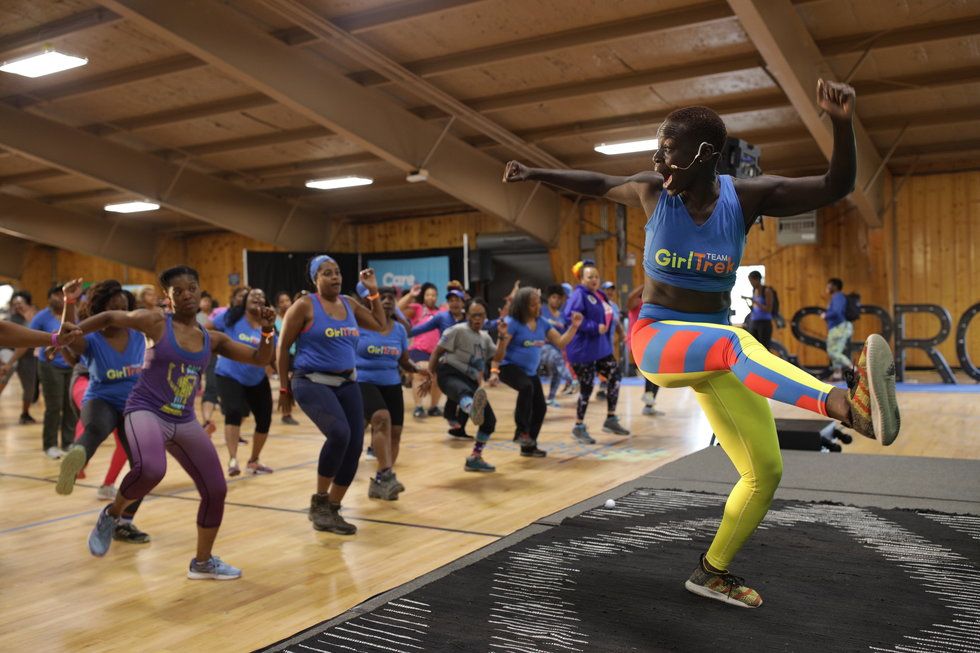 Courtesy of Girl Trek
There is a health crisis in the Black community, both mental and physical, and GirlTrek, an organization that Oprah Winfrey says is "doing some of the most transformational work on the planet," is here to kick its ass. Founded by Vanessa Very and Morgan Dixon only nine years ago, GirlTrek has now become the largest non-profit health movement for Black Women and girls in the country and is on a relentless mission to save one million Black women's lives by 2020.

It took me crying in a room full of women on top of a mountain to realize that I wasn't keeping it real with myself, about myself. 7 days ago, I was emotionally exhausted, anxious, and stressed TF out.
On top of the normal amount of stress that comes with being adult, Black and female, I was feeling perpetually overwhelmed and unproductive in my professional lane, rushed by my biological clock to find romance, and terribly pessimistic about what it is that I have to offer this world, nevertheless, that still didn't keep me from saying "good" when someone asked me how I was doing. But on Friday, I stepped foot into a transformational three-day long experience that helped me realize that I'm not "good". In fact, sometimes I'm not okay at all, but I'm also not alone.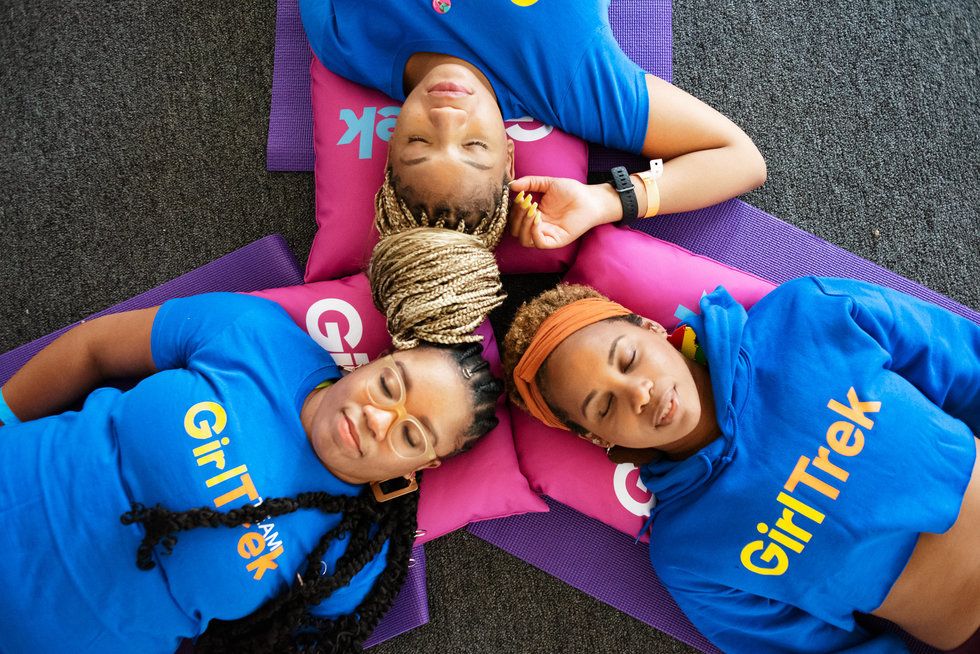 Courtesy of Girl Trek
If the world looked more like the Stress Protest, it would probably be a much better place. Being surrounded by hundreds of women who look like me and are seeking the same happiness was everything I didn't know I needed, and on October 1st, please believe that your girl will be registering to head up that mountain once again in 2020.

Whether you were in need of a good Reiki healing, a transcendent prayer, or a quality turn-up, the Stress Protest was the perfect way to get your entire life this past Labor Day Weekend. Along with learning to admit my own truths and confront my emotional deficits, I also became a part of a family. I gained a sister named Nicole, who is a filmmaker with an 8-year old from Louisiana, and an auntie named Angie from the East Coast who appreciates the legality of cannabis just as much as I do. While I can't totally put into words how much this experience truly meant to me, I can give you a recap of a few of my favorite moments.
Wellness + melanin + wildnerness = lit AF, and for further evidence of this phenomenon, scroll below for 6 of my favorite moments from this year's Stress Protest:
1

.

Moving Mountains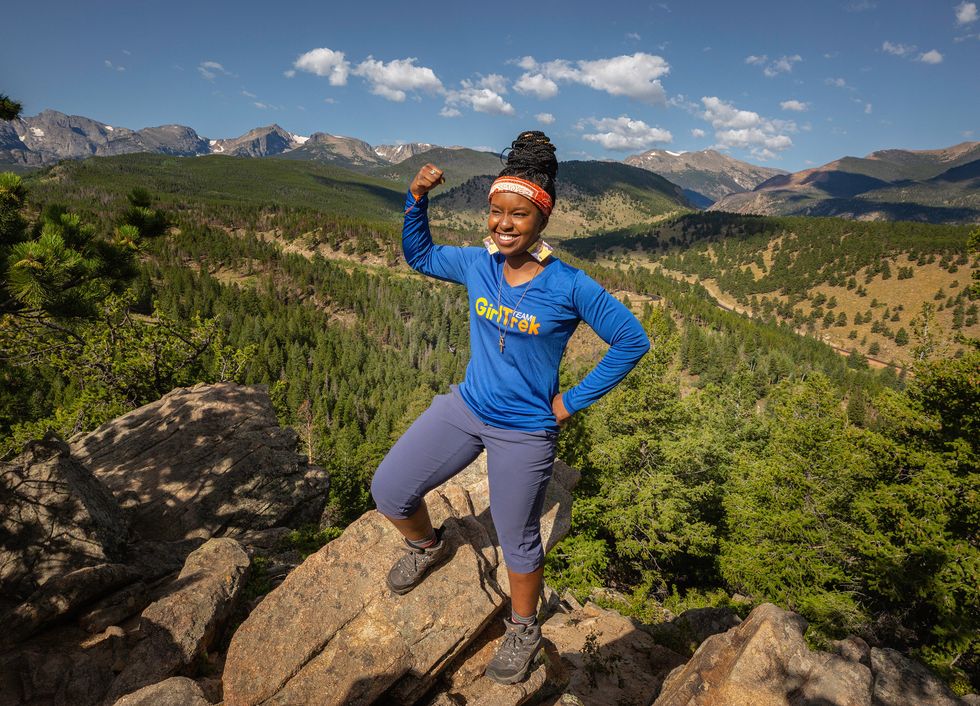 Courtesy of Girl Trek
Even though we were surrounded by wild elk, deer, and a number of other forces of nature that you wouldn't want to run up on in a dark alley, Black women moved mountains in Estes Park last weekend by taking on the several hikes that were available. Scaling terrains that ranged in difficulty from beginner to advanced, the Stress Protest offered the perfect hiking option for every kind of adventurer.
2

.

Tarot & Chill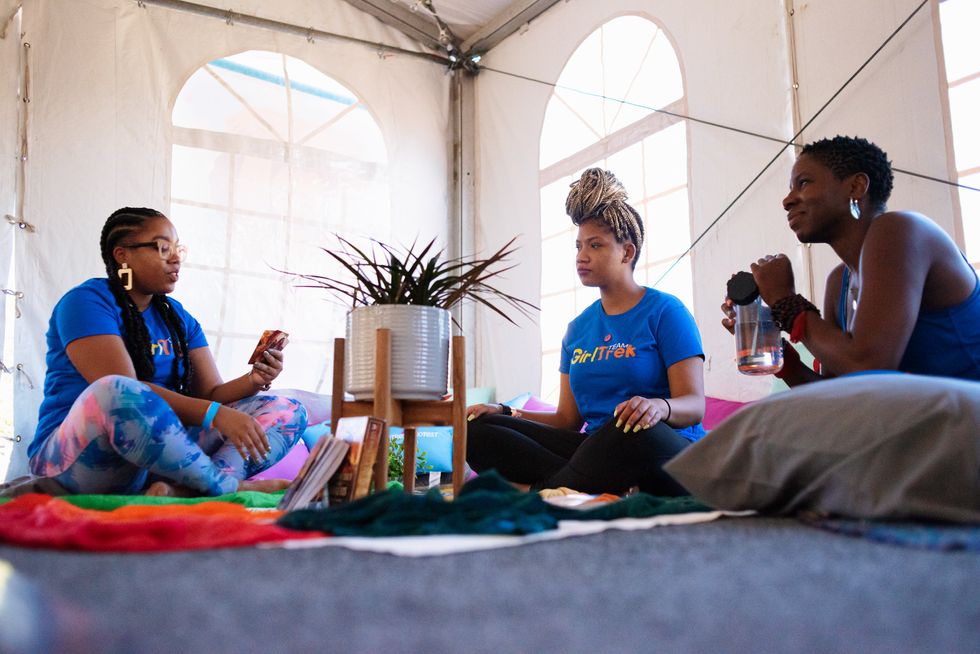 Courtesy of Girl Trek
3

.

Miraculous Massages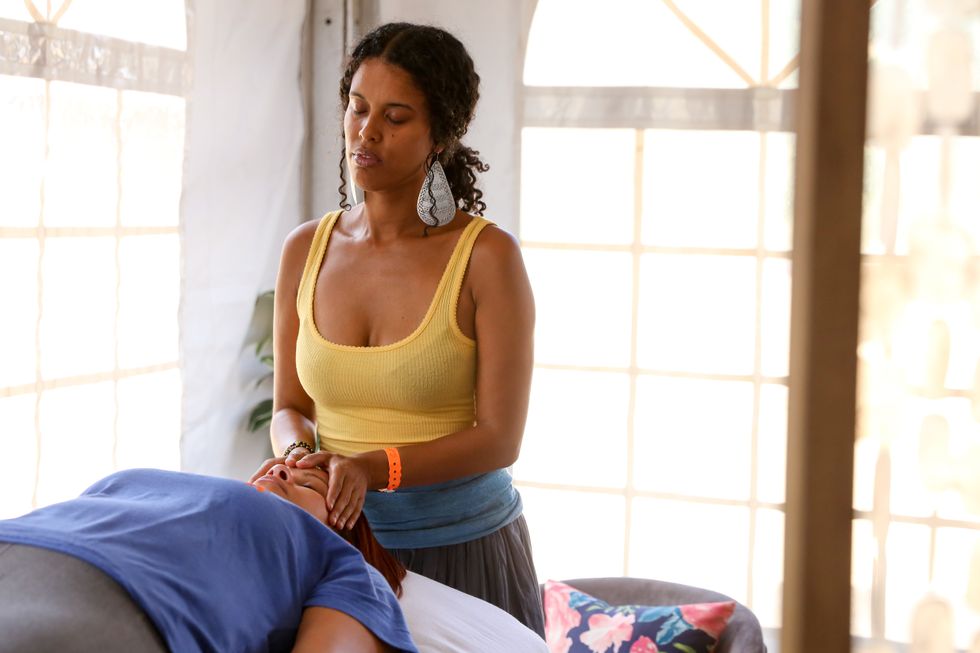 Courtesy of Girl Trek
After a long hike through the mountains, there's nothing better than being rubbed down with intention, and that's exactly what was going down in the Mind Body Soul tent. Along with fun activities that will get your heart pumping, the Stress Protest also offered massages, acupuncture, and Reiki healing sessions that got our tribe all the way in alignment.
4

.

Trap Yoga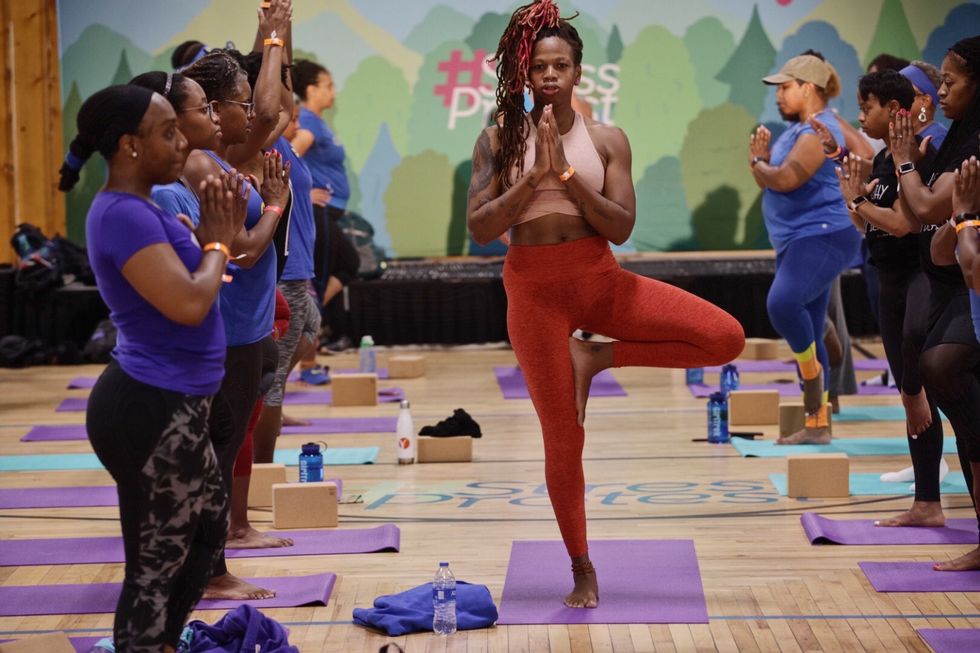 Courtesy of Girl Trek
5

.

Surf & Swag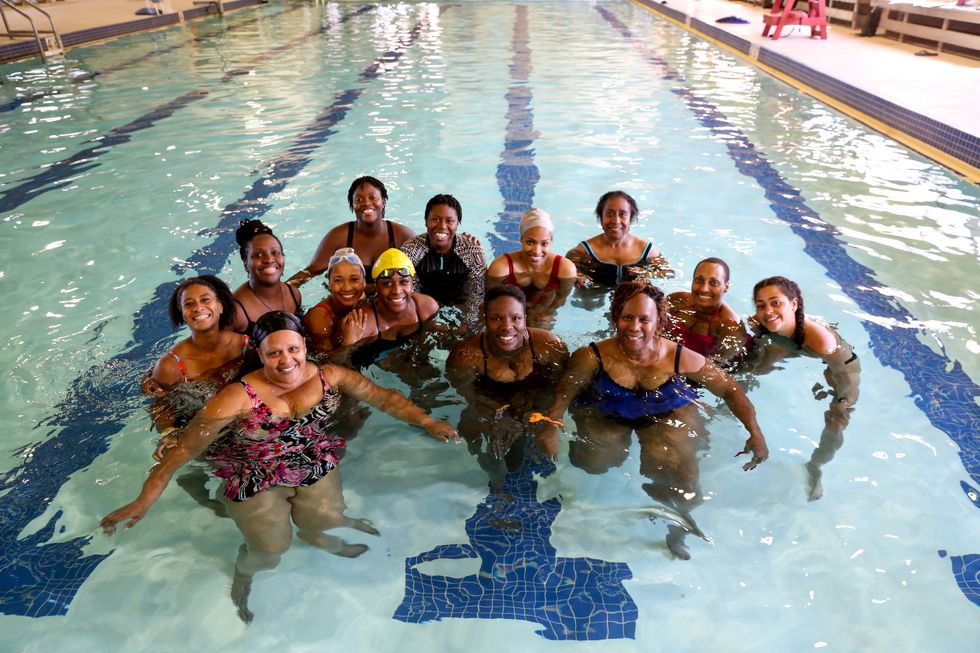 Courtesy of Girl Trek
Whoever told you Black girls can't swim was a damn lie, because this weekend we were getting our hair wet, backstroking, and serving you all of the mermaid energy. According to statistics, Black Americans drown five times more often than white Americans, but this one-hour workshop came to change the narrative. Led by the CEO of Swim Life Fitness, Ms. Adrienne Wesley and the founder of Black Girl Swim, Dr. Asherah Allen, this course was for Black women who were looking to learn the basic swimming techniques while breathing and staying mindful during their aquatic experience.
What are you waiting on, sis? Take the pledge now and join the movement in your city by clicking here! Keep up with GirlTrek's nationwide events by following them on Instagram @GirlTrek!
Featured image courtesy of Story Street Media.