We're officially halfway through 2019, and while plenty of great movies are still scheduled to premiere--like Disney's Lion King or the highly anticipated Luce--the year has delivered an array of great, black-led movies. Many of which can be an instant fave for any movie-goer. From superhero stories and teen thrillers to movies about basketball players and eye-opening documentaries, films this year have shown that not only are they capable of having captivating black leads, but they are capable of telling some groundbreaking stories, too.
---
What's also groundbreaking is the fact that rather than in your local theater, most of these films can be found on streaming platforms in the comfort of your own home. And while all of them might not be your cup of tea, the top black led-movies of 2019 so far all have one thing in common: they're pioneering, original, and worth every second of your time.
Here are the top nine black-led movies of 2019, where you can find them, and reasons why you should.
See You Yesterday, Netflix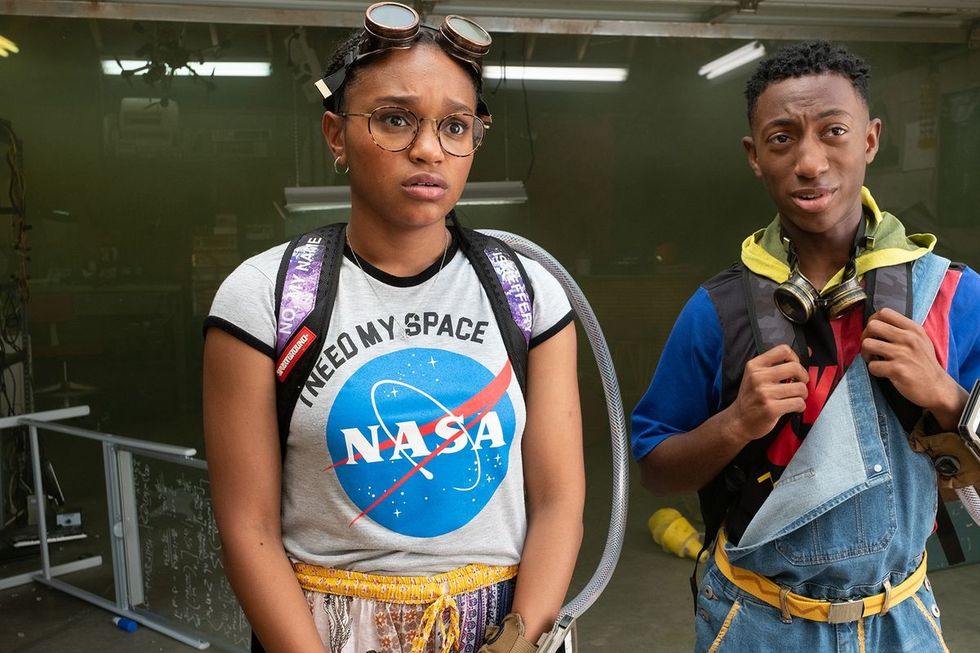 Tribeca Film Institute
What can be said about See You Yesterday that already hasn't been said? The movie's cinematography is enough to entice you, but the story is more than enough to make you stay. Following sixteen-year-old Claudette "CJ" Walker, the story of See You Yesterday tells of two science prodigies who travel back in time to save CJ's older brother from dying at the hands of police. Along the way CJ and friends encounter problem after problem, discovering the truth of the police brutality that we are all afraid to say. Despite teaching our black brothers and sisters what to do and what not to do at the hands of cops, it isn't them who really need to change. It's society itself. And until that happens, we will all be seeing each other, in some way or form, continuously living the problems of yesterday. With outstanding performances by Stro, Eden Duncan-Smith, and Dante Crichlow, this movie is certainly a must watch for 2019.
High Flying Bird, Netflix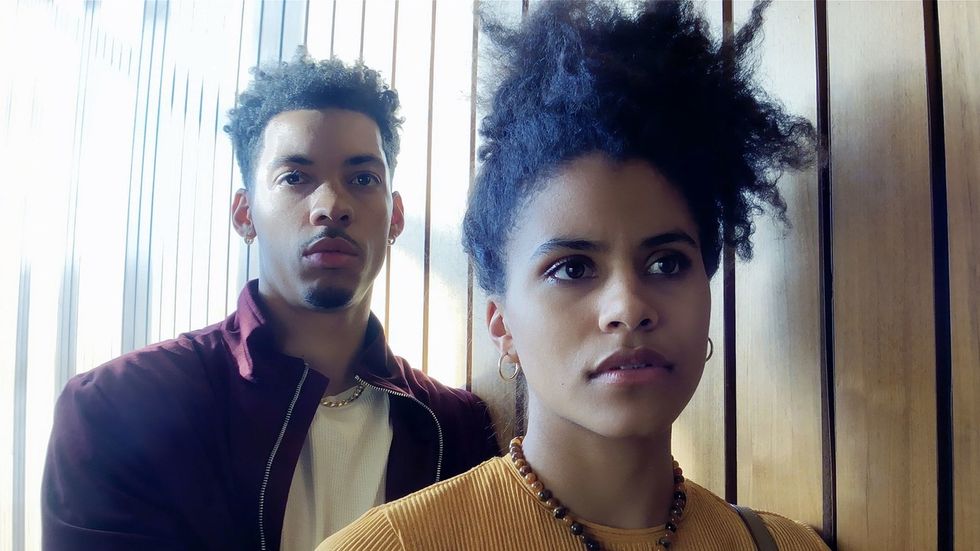 Peter Andrews/Netflix
Three years ago, EuropaCorp released a film titled Miss Sloane about a lobbyist who has been called to appear at a congressional hearing, to answer questions about possible violations of Senate ethic rules. The movie was written to have sharp dialogue, even sharper characters, and it was meant to tell a story of a world unfamiliar to us. But when it premiered, it fell flat. The characters weren't real. The dialogue and characters were so sharp that it completely severed the audience from the story; and although the political world of lobbyist was unfamiliar, we couldn't care less about it or the people in it. High Flying Bird is really similar to Miss Sloane. The only difference: High Flying Bird gets it right.
Following sports agent Ray Burke, High Flying Bird takes us into the world of the NBA during the lock-down. It tells about the importance of an NBA player's talent, their charisma, their public image, and how difficult it can be to manage the three harmoniously. The characters are razor sharp, revealing the concerns that define the modern athlete while also remaining wickedly entertaining at the same time. The dialogue welcomes you into the world but doesn't seclude you. And the story gets more and more interesting as the minutes add up to the final one. With appearances from actual NBA players and top-notch performances from their all-star cast, High Flying Bird, shows that there are innumerable ways to be witty, innovative, and entertaining. Plus, the whole damn film was shot entirely on an iPhone 8. What could be better than that?
Us, Amazon and YouTube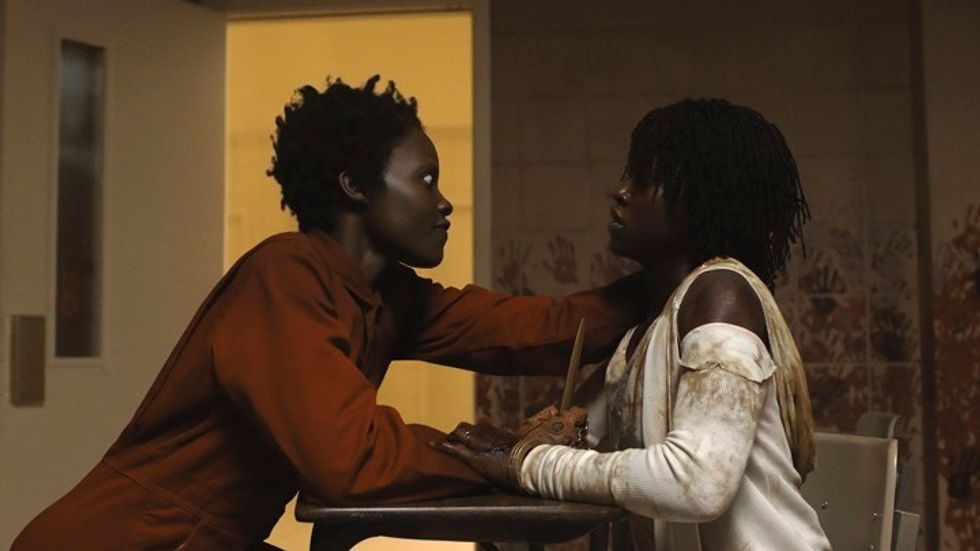 Industrial Light & Magic/Universal Pictures
Anytime someone establishes an "us" there is a "them." And the "them" in this movie…well, they're "us," and that's truly something to be terrified of. Starring Black Panther and Yale alums, Lupita Nyong'o and Winston Duke, the story of Us follows Adelaide Wilson (Nyong'o), who returns to the beachfront home where she grew up as a child. Nevertheless, things spiral quickly—as they always do—when the family returns home and are acquainted with their very violent, very malicious doppelgängers. With Jeremiah's bible scripture, "Therefore this is what the Lord says: 'I will bring on them a disaster they cannot escape. Although they cry out to me, I will not listen to them," continuously rearing its ugly head, Peele tells a petrifying story of one of the biggest problems we face as a society: ourselves. And it's hard to escape a problem when we are unwilling to faithfully and diligently look in the mirror.
The Black Godfather, Netflix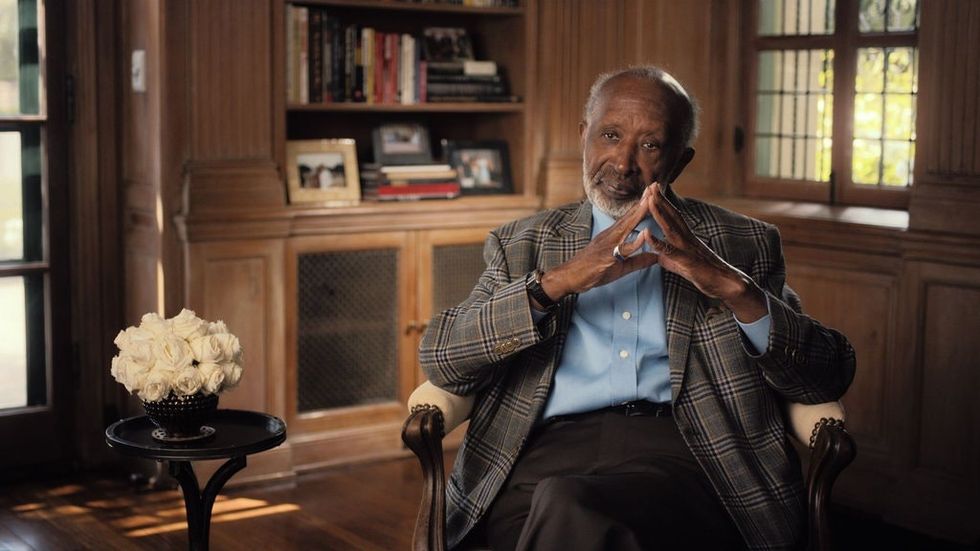 Netflix
Netflix's The Black Godfather accounts the exceptional and unlikely rise of Clarence Avant, a music executive whose cutting-edge behind-the-scenes accomplishments impacted the legacies of icons such as Bill Withers, Quincy Jones, Muhammad Ali, and Hank Aaron.
Driven by a sense of equality, loyalty, and justice, Avant left the Jim Crow south behind to emerge as a powerhouse negotiator at a time when deep-seated racism penetrated every corner of America. Avant defied notions of what a black executive could do, redefining the industry for entertainers and executives of color, and leaving a legacy of altruism for others to emulate.
Black Mother, Netflix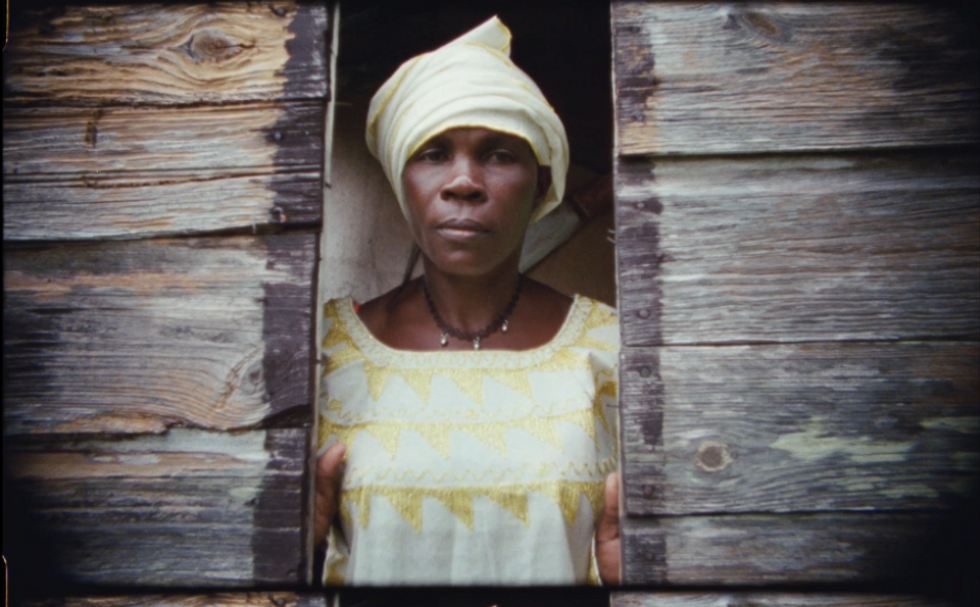 Cinereach
New York photographer Khalik Allah's Black Mother is littered with lyricism, spirituality, culture and history in this "vivid pictorial and philosophical journal" dedicated to Jamaica and its tough yet burdened women. Black Mother is a fresh piece of work in both how it progresses from shocking and gentle to chaotic and serene extremes, and how it's assembled like a scrapbook of remembrances.
​Homecoming: A Film by Beyoncé, Netflix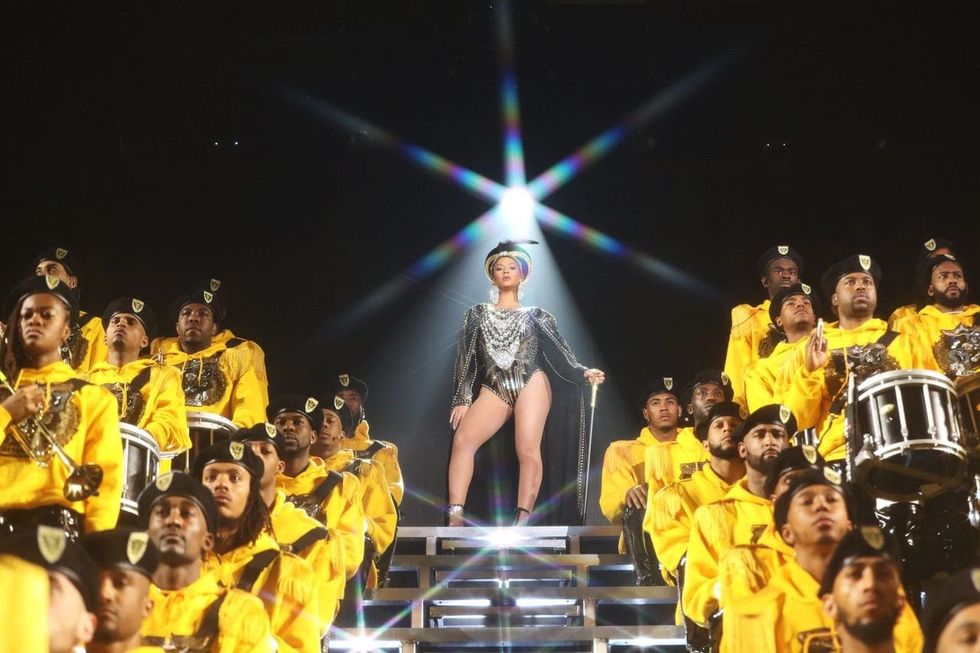 Parkwood Entertainment/Parkwood Entertainment
I have no words.

I have absolutely no words.
The title alone should entice you enough to watch the documentary. However, if you're one of those people who need a little more before you select "play," here it goes: It's Beyoncé, doing Beyoncé, the only way Beyoncé can—pretty damn well.
The Boy Who Harnessed the Wind, Netflix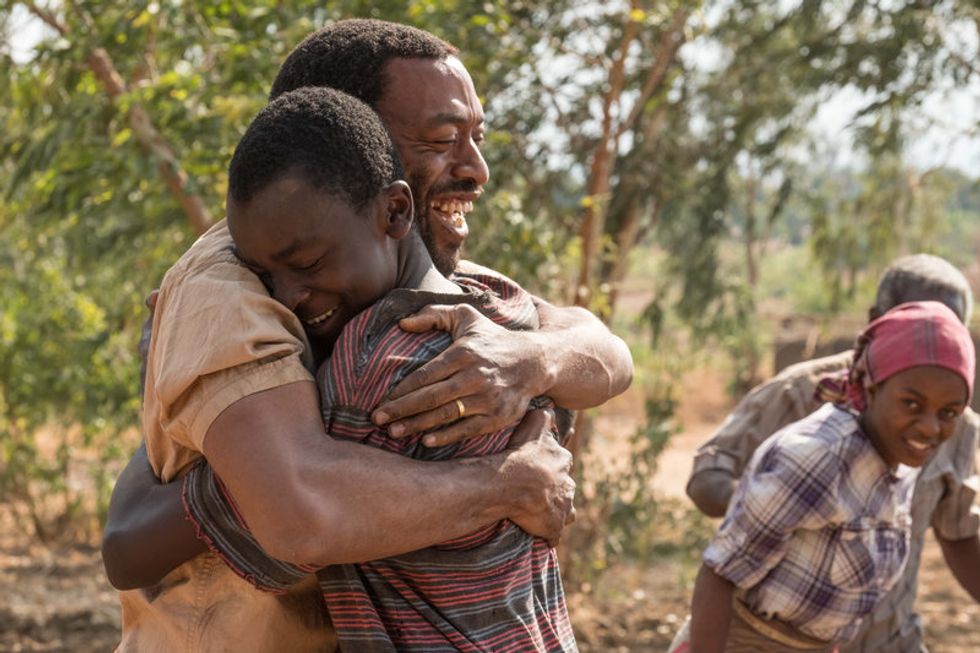 Ilze Kitshoff/Netflix
The Boy Who Harnessed the Wind tells the true story of William Kamkwamba, a young Malawian genius who built a windmill to save his family and village from drought and famine. Written and directed by Oscar-nominated actor Chiwetel Ejiofor, the story of William Kamkwamba is an unforgettable child prodigy film that is much-needed for black children in 2019. The film is charming and ambitious and there's something disconcerting about rooting for a character to invent something that should have been easy to access in the first place—but Kamkwamba has will have your unshakable support the entire time.
Guava Island, Amazon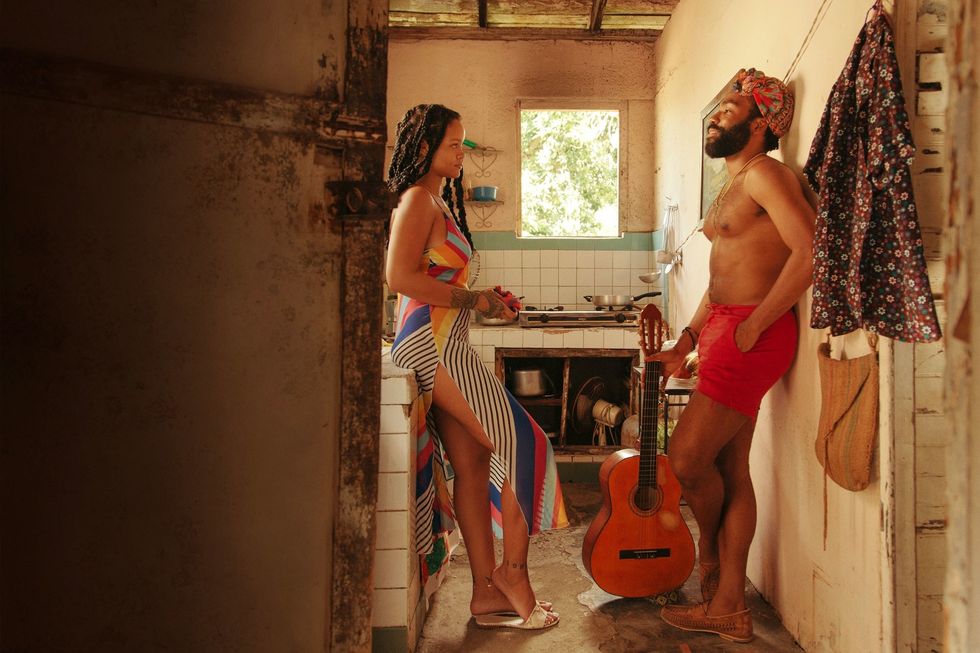 Amazon Studios
Filmed secretly in Cuba and released with little fanfare on Amazon, Guava Island is a musical-romance-thriller from the team behind FX's Atlanta, director Hiro Murai and Donald Glover. Cast as the man of the people, Glover plays Deni—a musician on Guava Island who wants to liberate his people and inevitably faces the consequences for such a life. With the supporting cast of musician and actress Rihanna, who plays his girlfriend Kofi, Guava Island showcases what it is like to have a dream and what happens when you face you do the right thing.
The Last Black Man in San Francisco, Select Movie Theaters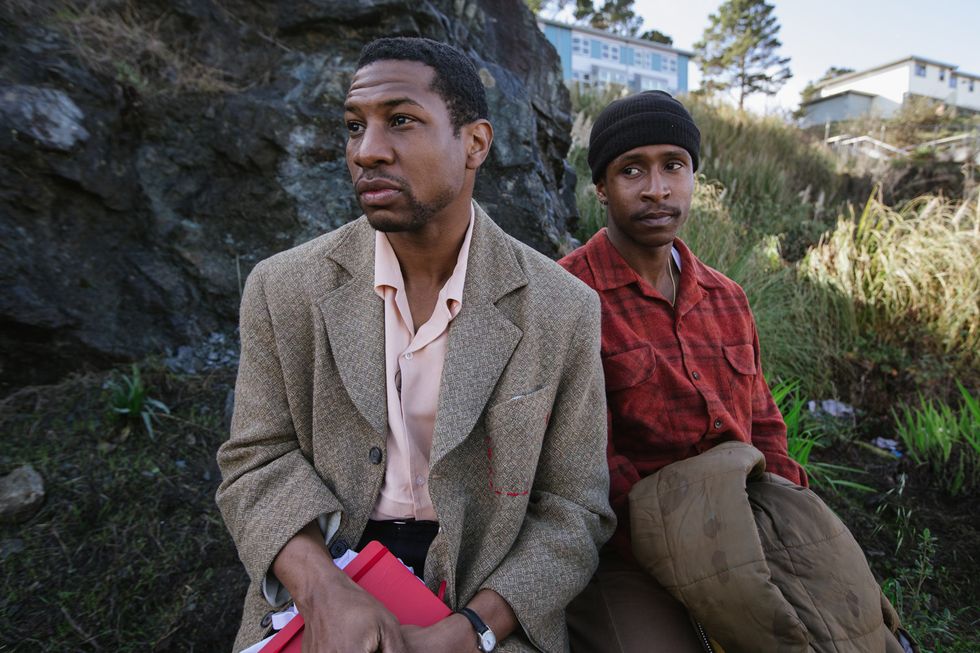 Peter Prato/A24
Awarded Best Director and the Special Jury Award from Sundance Film Festival, The Last Black Man in San Francisco tells the story of best friends, Jimmie and Mont, who are trying to reclaim the house built by Jimmie's grandfather. While trying to reclaim the house the duo revisit their past, test their friendship, and find a sense of belonging in the place they call home. Based on the life of star Jimmie Fails and the friendship of Fails and screenwriter Joe Talbot, Fails describes the movies as a "love story about [himself] and a house." Critically acclaimed for its cinematography and story, The Last Black Man in San Francisco is surely a movie to add to your must-watch list this year.
Want more stories like this? Sign up for our newsletter here and check out the related reads below:
Everything You Need To Know About 'Us'
Here's A List Of Everything That's New & Black AF On Netflix This July