---
Negative self-talk isn't something to take lightly. It weaves itself into every day of our lives. It convinces us that we should not attempt whatever it is that is in our heart's desire. It's a breeding ground for Imposter Syndrome.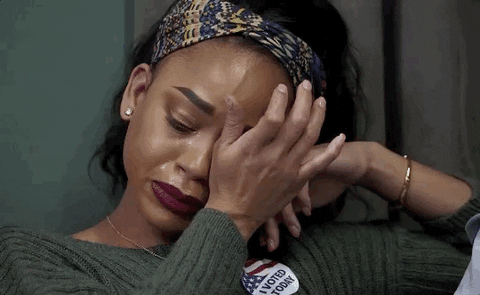 I grew up in a strict household. At home, I was often corrected or criticized; I was seldom celebrated or praised. My mistakes were magnified and my successes ignored because that is what I was supposed to do. The pros of growing up like this are that I truly have created the habit of attempting excellence in whatever I do. The cons of growing up like this are that I took over the habit of criticizing everything I did with what I was saying silently to myself. No accomplishment ever feels big enough. I spent years of my life picking up where strict parenting left off. Praise myself? Never.

I'm in sales training currently where we are covering topics like sales and lead generation. The idea of picking up a phone to call people is so terrifying for most, they never even try. New technology seems like a behemoth of a mountain for them to climb. There's a way in which our imaginations create disastrous outcomes so strong and vivid that we're absolutely convinced that beginning in the first place is futile. There are common themes among the women that I work within my coaching program and negative self-talk is extremely common. Why wouldn't it be?
Anything that we practice over and over again starts to run on autopilot. We can start thinking of our negative self-talk as an auto-correct that only gets it wrong.
When spell check mishaps happen to our phones do we stop, look at the mistake, correct the spelling without torturing ourselves for bad spelling and then hit send and continue with our day? Or do we send the automated words, whether it has typed what we intended or not, and then spend the day berating ourselves about it? Negative self-talk has become the spell check misspellings that we ignore because we've been doing it so long. How do we stop it when it is incessant?
Here are four things that can be done to help stave off automatic negative self-talk:
Want more stories like this? Sign up for our newsletter here and check out the related reads below:

Why Every Woman Should Write A Love Letter To Themselves
Jada Pinkett-Smith Wants You To Chill With The Negative Self-Talk
How Pursuing God Taught Me Self-Love
Feeling Yourself Is The Vital Step To Finding The Love Of Your Life