Essence Revealed
Essence Revealed is author of the Amazon Best seller S.T.R.I.P. - A Stripper's 20 Life Winning Lessons (from her decade as a NY stripper). She got her MA in Education from NYU and is also a speaker, coach and entrepreneur. Her biggest joy is guiding women survivors of sexual violence to drown doubt, put themselves first, and get their passion projects complete. Find her on social @essencesas.
I am a horrible employee. It's not my fault. I blame a decade of stripping.
Just the thought of giving someone sixty-plus hours of my life for what employers are willing to pay doesn't make sense to me. I don't think that working a job is bad. Predictable income and health benefits are nothing to turn one's nose up at. I just know that for me, being an entrepreneur is good and it never crossed my mind that I could even be one until I started dancing.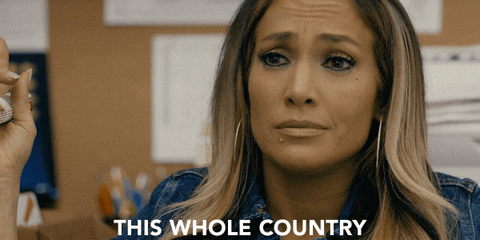 Strippers are, in essence, independent contractors. Many of the skills it took to be successful as a dancer are the same skills needed to be a successful entrepreneur. I could fill an entire book about the life skills I learned as a stripper that I still use to win in life today. In fact, I did.

Here are 5 of the ways that stripping specifically prepared me for a life of entrepreneurial adventure.
1

.

Take Risks & Take Action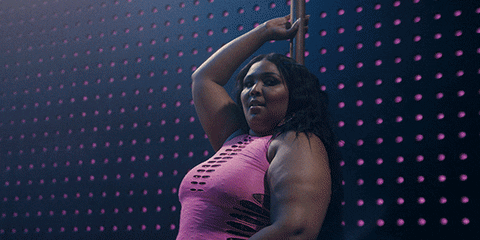 No one risk-averse can be a successful entrepreneur and being a stripper was a big risk. It could have destroyed my biggest goal of being a professional performer, in my mind. There was a chance that I'd never be taken seriously if people found out I was a stripper; I could be shunned. However, taking that risk allowed me to earn the income I needed to build a residual earning income stream. I heavily depend on this stream of income to this day. This risk allowed me to pursue it without making a cent for two years.
Jumping into action and taking risks is what strippers do every single night. We have to somehow devise whether to go in for the sale right away or let the connection simmer and soft sell; the latter kills the precious time of your shift. If it works out, it was worth it, but other times, all it nets is wasted time. The only way to know which way it will go is to take the risk. As an entrepreneur, there is no time for endless stalling by trying to gain perfection. Every night strippers and sex workers of all forms take risks on many personal and professional levels. Therefore, in life and entrepreneurship, stripping gave plenty of practice in taking the calculated risk.
2

.

Have Confidence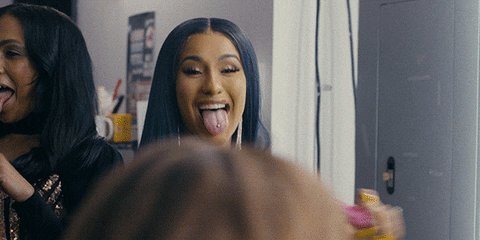 As a teen actor, I once had an agent say, "Confidence books!" as I headed out to an audition. I booked that job. I always kept this in the back of my mind. Spiritual and mental survival in a strip club takes an unwavering belief in oneself. Any of us would be hard-pressed to find a successful entrepreneur that is not confident. Entrepreneurship takes an absolute belief in ourselves or our products.
Anything that brings growth, is initially uncomfortable. Asking person after person for 6-12 hours a night in 8-inch heels takes the ability to be unshaken no matter what is said to you, no matter who likes you, no matter who insults you, no matter who finds you horrific, no matter who compliments you, no matter who thinks you're the hottest one in the club. This is a transferable skill useful in many facets of life. Suffice it to say, making an income in a strip club is heavily incumbent upon self-confidence and feeling worthy. Stripping is insufferable otherwise.
3

.

Time OFF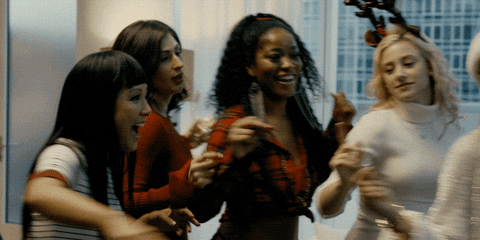 Entrepreneurs work way more than 9 am - 5 pm. In fact, it's easy for entrepreneurs to work until the point of burnout. Stripping is more mentally taxing than it is physically taxing. Time-off should be mandatory in any profession. As a dancer, I could work as many or as few days as I wished. There were weeks I worked 6 days, there were weeks I worked 2 days. Or I'd work 10 days in a row. No matter what, I made time to go on vacation every quarter.
Time off, time to decompress, time to commune with silence, time to do nothing is just as important as time grinding (pun intended). Entrepreneurs benefit from time-off just as much as they do from hustling hard. Amazing ideas happen during time off. Solutions present themselves during time off. The habit of taking time off helps me be a better entrepreneur because entrepreneurs never know what will be thrown at them from day-to-day.
A peaceful mind focuses better on the important tasks at hand. Every fire isn't a cause for annoyance. Being calm enough to shake off a challenge and get to the solution is priceless. Taking time off allows for this ability to strengthen. Grind culture and the "sleep when I die" mentality will kill us. Taking time off is like closing all the tabs on our computers and plugging into the charger, except within our own minds.
4

.

Negotiation Skills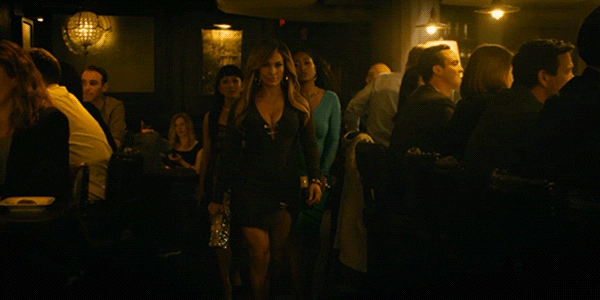 Nothing grinds my gears more than knowing how many women are uncomfortable asking for their full price, full value, full worth. I am eternally thankful for my experiences on strip club floors negotiating money. I got really comfortable talking about money, whereas society says the topic is gauche. One of my favorite on the floor negotiations were getting customers to pay for your time on the floor. They avoid all the extra room fees. We still make the same. Win-Win!
There was no way for us to avoid talking about money. It's part of the gig. Either you get really comfortable asking for money or you find another gig. That stomach curling feeling of discomfort when a conversation about pay arises has got to go. Many entrepreneurs do their own negotiating, initially. Until you get large enough to have reps, you need to be able to ask for your worth. Not doing so affects the quality of work you are able to do. I replaced five jobs with one that made more than all five combined.
Imagine doing one thing that pays you well versus having to make up for low costs in volume aka running all over the place. It's insanity. Ask for what you need so that you can provide the best experience for your clients. It's a win-win. Working below your value is not a win for anyone involved. Neither you nor your clients get the best of you when you undercharge.
5

.

Follow Up, Follow Thru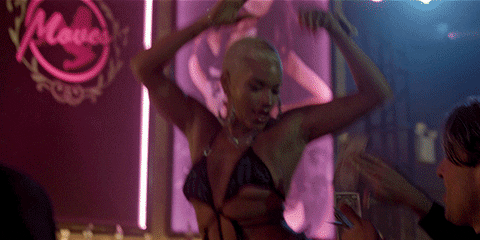 Do what you silently say to yourself you're going to do. It's like having the manners to tell yourself you're not going to make the meeting. The more you keep the silent promises you make to yourself, the more confidence you build in yourself. It spills out into many facets of life. A decade of hearing: Come back later. Maybe later. Waiting for the Blonde (that's a whole other article). It doesn't matter if I hear "no". In fact, dealing with me you should say "no" because my happy-go-lucky self will keep on coming back until you either say "yes" or pay me to go away.
Taking that kind of follow up into business dealings leads to success. We live in an "I'll text you tomorrow," versus a "Let's meet at 4 pm on Wednesday," world. Something as simple as following through puts you out ahead of the herd. Start with yourself first. Then inbox me on IG and tell me how it went.
From the outside looking in, it's very easy to incorrectly assess what is actually going on in strip clubs. Humans have a herd mentality that automatically go searching for social cues. We are great at being part of the herd. Strippers, ba! Got it. Herd accepted, behavior confirmed. As a society, we are not great at being the black sheep. Strippers, just human? Cue heads turning left and right to see what's acceptable. Could this be true? No.
However, on the edges beyond social cues is where the most growth happens and often faster than in the safety zone. Anyone who has worked in sales knows that it takes an incredible amount of self-development to win sales.
I once heard someone say "quotas are for people who don't make quotas". A stripping comparison to quotas would be house fees. House fees are the money strippers pay the club to "rent" the space as an independent contractor each shift. On the low-end, they can be $0-$60. On the high-end, it can cost $200-$300 a night to dance at a club. Similarly to quotas, high house fees are high to strippers who don't make much more after covering house fee costs. The scared and risk-averse dancers get weeded out. The macrocosm mimics the microcosm.
I was lucky that when I first began, a more experienced dancer taught me how to run dancing like a business. Goals were written down. The know-how to maneuver expenses with an unpredictable income was achieved. One of the biggest things that halt most potential entrepreneurs is fear of rejection. Keep learning with books like S.T.R.I.P.: A Stripper's 20 Life Winning Lessons to learn more skills.
With the skill of not fearing rejection alone, life as an entrepreneur is an easier pivot. And pivot you will as an entrepreneur. Gotta keep moving and asking for the proverbial next dance because shift time is a terrible thing to waste. And so is the time spent not applying these transferable skills to building up every entrepreneurial pursuit.
Want more stories like this? Sign up for our newsletter here and check out the related reads below:

'Hustlers': Confessions Of A Former Stripper Who Hustled Investment Bankers Day & Night
What Sex Workers Need You To Know About Their Careers
I'm A Dominatrix & I Control Men's Wallets For A Living
Negative self-talk isn't something to take lightly. It weaves itself into every day of our lives. It convinces us that we should not attempt whatever it is that is in our heart's desire. It's a breeding ground for Imposter Syndrome.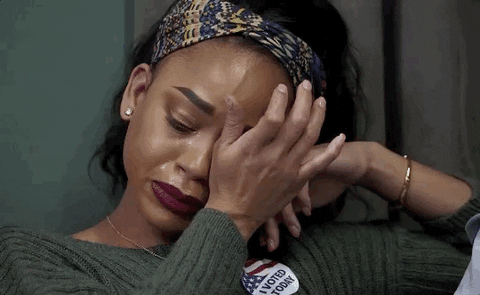 I grew up in a strict household. At home, I was often corrected or criticized; I was seldom celebrated or praised. My mistakes were magnified and my successes ignored because that is what I was supposed to do. The pros of growing up like this are that I truly have created the habit of attempting excellence in whatever I do. The cons of growing up like this are that I took over the habit of criticizing everything I did with what I was saying silently to myself. No accomplishment ever feels big enough. I spent years of my life picking up where strict parenting left off. Praise myself? Never.

I'm in sales training currently where we are covering topics like sales and lead generation. The idea of picking up a phone to call people is so terrifying for most, they never even try. New technology seems like a behemoth of a mountain for them to climb. There's a way in which our imaginations create disastrous outcomes so strong and vivid that we're absolutely convinced that beginning in the first place is futile. There are common themes among the women that I work within my coaching program and negative self-talk is extremely common. Why wouldn't it be?
Anything that we practice over and over again starts to run on autopilot. We can start thinking of our negative self-talk as an auto-correct that only gets it wrong.
When spell check mishaps happen to our phones do we stop, look at the mistake, correct the spelling without torturing ourselves for bad spelling and then hit send and continue with our day? Or do we send the automated words, whether it has typed what we intended or not, and then spend the day berating ourselves about it? Negative self-talk has become the spell check misspellings that we ignore because we've been doing it so long. How do we stop it when it is incessant?
Here are four things that can be done to help stave off automatic negative self-talk:
1

.

Observation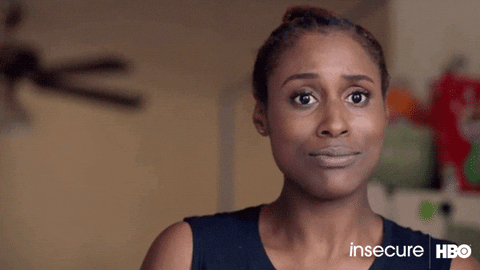 Start watching your reactions as if you are outside of yourself looking in. Watch yourself with curiosity. If you're having a tough moment ask yourself, "What's really wrong?". Are we upset about what happened or is it an oft-practiced reaction on autopilot? At first, it may seem strange but with practice, it can be illuminating.
Are you upset about what is going on or is it because it feels like the way you were always silenced as a child? What are the emotions you're having teaching you? Observe yourself both when happy and when upset. We get to feel our feelings and should. There seems to be this incorrect assumption that being positive means blocking out our negative feelings. Being positive doesn't mean negating unpleasant feelings. It is positive to take a step back and listen (without judgment) to what comes up when we ask ourselves questions.
2

.

Self-Soothing & Praise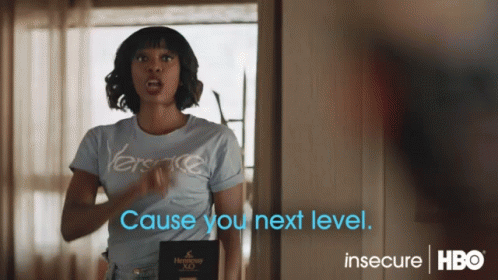 We get to be our own best friend. When our friends call us in distress, we jump to being their best cheerleader. When we find ourselves upset, we can be our own biggest critic. We deserve to be our own best friend in our head.
I can be found reminding myself that right now, everything is OK. Even if there are steep challenges to overcome, in this moment, everything is OK. How often do we have to get to the other side of conflict before realizing that it was a lesson that we needed to get in order to grow? We can find ways to remind ourselves of this even as we go through the fires of life. As a survivor of sexual assault, I have to remind myself often that it is OK to be OK. I can be on heightened alert at all times. Even the smallest setbacks seem huge building blocks.
I call my inner best friend my personal superhero. She is always on-hand to say I'm doing better than I'm giving myself credit for. I'd bet money the same can be said for many of us, survivor or not. My inner best friend will clear the worry space out by declaring: "Nothing to see here folks!" Be the cheerleader friend you are to others for yourself in your own mind because you can say more to yourself than a superficial, "You got this!"
3

.

Pivot Your Inner World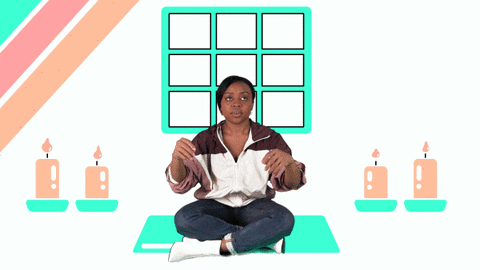 There is a book called Coming Alive: 4 Tools to Defeat Your Inner Enemy, Ignite Creative Expression & Unleash Your Soul's Potentialby Barry Michels and Phil Stutz. Inside this book are four tools that can be used on the spot to shift our negative thought patterns.
Let's say that your negative self-talk is loud and distracting. Find a place that you can stop, close your eyes, and feel what you are feeling with intensity. Imagine doing this while sitting in a room with large glass windows. Make everything outside the window disappear. Then make everything inside, except you, disappear. You are left with yourself and silence. The space created by this exercise may help you quiet your mind enough to continue on with the day. Not everything works for everybody. I encourage you to find out about the other tools because they can be implemented on the spot when you need them.
4

.

Who Gave You That Script?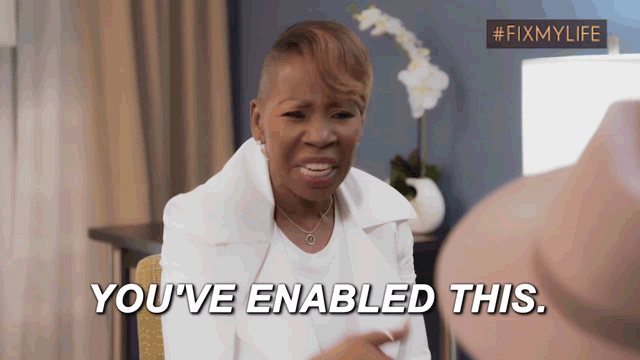 Ask yourself whose voice that negative self-talk really belongs to? In my case, I took up where my strict parent left off. I also remained in an unconscious state of survival mode. I never gave myself a break and I only paid attention to what I thought needed fixing. Whatever was fine in my life, I ignored. It doesn't need fixing so it doesn't need focus. Plus, if everything is going well, I'd be preparing for the next shoe to drop. Then one day, it dawned on me that I had taken up right where my strict parents had left off.
One of the things I do if the negative self-talk starts is to remind myself, this is not my voice. I don't have to do this for them. I can choose the inverse.
You are the adult in the room now. How do you choose to talk to yourself? Write down the things that you say most often. Now rewrite them inverted. Start practicing the repetition of these inverted statements to drown out the auto-negative. Pre-program your responses to the negative self-talk so that they automatically flow. It took several years to get the automatic reaction going, so it is going to take practice and time to change it. Be easy with yourself as you practice. Beating ourselves up for not doing something new perfectly right away only adds fuel to the negative self-talk machine. Choose a few from this list to practice as soon as you notice the negative monologue beginning. You do have the power to rewire your automatic response to life's challenges.
I am a fan of starting small. For example, I got into the bad habit of saying "f*ck my life" if a mishap happened. Now, I catch myself before I say it and say "Bless my life," instead. It seems so small but every house is built bit by bit. Retraining our brain is the same way.
In fact, I'd argue that small but consistently gentle changes are the best ones to practice for lasting change. What do you say to yourself when mishaps happen or challenges arise? Practice your own version of "Bless my life". When you stay consistent with your practice, one day you'll step back and observe that you are now saying your new supportive self-talk.
Being your own best friend in your head is much better than broadcasting those naysayers installed by someone else. Strip away all the noise and you realize that right now, in this moment, inside of yourself everything is fine.
Pre-planning the response challenges and stresses will slowly faze out the unwanted voices and truly bless your life. Please know that there is no shame in getting help from a coach like myself or a therapist or even a support group. Take Action and practice, practice, practice.
Want more stories like this? Sign up for our newsletter here and check out the related reads below:

Why Every Woman Should Write A Love Letter To Themselves
Jada Pinkett-Smith Wants You To Chill With The Negative Self-Talk
How Pursuing God Taught Me Self-Love
Feeling Yourself Is The Vital Step To Finding The Love Of Your Life
"This whole country is a strip club. Someone's dancing, someone's throwing the money." - 'Hustlers', 2019
I worked for investment bankers during the day then hustled them at night. If you've recently seen the movie Hustlers, just know that I worked in that exact kind of club environment. I now spend a great deal of time in the capital of New Jersey. It's a tiny township that was devastated by the 2008 financial crisis. It doesn't look like it ever recovered in 2019. Did the big corporations ever get brought to justice for ravaging an entire country? They did not.
It was the early aughts. I was fresh out of my fancy university with two degrees. Being a young performer in NY meant having many flexible jobs. A "culturally ambiguous" name to put on a resume and training in Linklater standard American speech didn't hurt. The look on their faces at the big banks when I walked in was always priceless. As a temp, I was Executive Assistant to C-Suite Executives in several of the big banks in NY. In old New York, the degrees allowed me to learn well as a young, single person.
As a young woman in corporate America, I was often ignored or spoken to with insolence.
People would have entire conversations as if I was transparent, filled with details that I should not have been privy to. Apparently, I was invisible unless I was being patronized by men in the higher positions. In response to one particular boss, initially, I'd just do things like forget to make his travel plans until the last minute. Eventually, I reported him to HR. Finally, I emphatically informed him that I was more educated than he was and even if I was not, I deserved to be treated with respect like a person. Then, I quit.
At night, letting almost everything they said slide off was the gig. It can be hard to constantly have the proverbial smile and nod while simultaneously avoiding being touched beyond your boundaries. Shape shift, life of the party, flirt, sift cash from pockets, shimmy, wash (or baby wipe) and repeat. If the way these men spent on corporate accounts was any indication of how they conducted business in general, I see why we went into recession.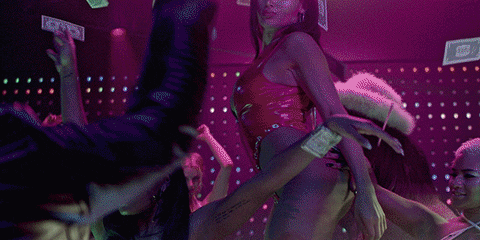 Giphy
Even paying for a stripper's time, the high of having a life that meant you could have anything that money could buy, seemed like their real addiction. Masters of the Universe who hounded their assistants to get reimbursed for lavish "business dinners at steakhouses". They spent money like it wasn't real every night and I got to be rushed to finish expense account reimbursements. Unlike my assertive real-life self, my stripper persona was whatever it needed to be to make the most money. It's not as easy as showing up, getting naked, and going home with bags full of cash. Although, as if invisible, I'd hear conversations about business deals I'm sure I shouldn't hear. I wasn't there to be acknowledged. I didn't care. I was there to work.

At the end of a good night at the club, I felt properly compensated for my labor. At the end of a bad night at the club (leaving owing money to the club), I'd question every life decision I ever made. But every single morning without fail, I'd cry in the bathroom stall before heading to my cubicle. I'd grin and bear my day away. It was made extremely clear about my low rung on the corporate ladder. I stopped temping in Corporate America. I chased good nights in clubs for a decade instead. I, too, left my upstanding job.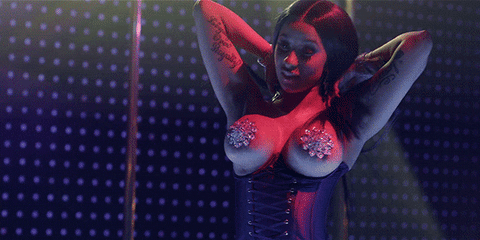 Giphy
Hustlers did a great job of showing the backstories of the women. How does a nice girl like you end up in a place like this? Because America is a place where you can work forty hours a week and not be able to pay all your bills. Every one of us has a unique life story. Hustlers shows that strippers don't just exist in a vacuum of spandex, stilettos and stages. People seldom consider the life of someone in sex work beyond the stigma, judgement of morals and the fact that they get some level of naked for a living. When I heard that the film hired the lovely Jacq the Stripper as a consultant, I was excited! She's someone who has actually done the job and speaks up for sex worker rights quite audibly. There are nuances that feel like inside jokes only other strippers will get. That gave the movie a nice authentic touch.

Then, watching the interview on 20/20 with the real life hustler, I hear that the story was made despite Destiny (played in the film by Constance Wu) turning down a lowball deal to sell the rights to her life story. This is how marginalized and stigmatized groups become silenced and made invisible. To profit from the lives of these women without permission or compensation falls right in line with experiences women have when working in the mainstream culture at large.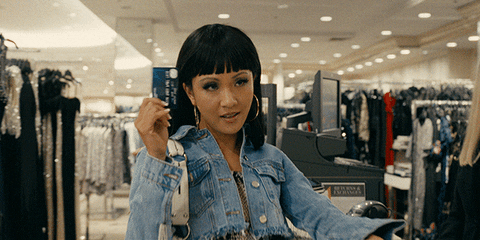 media3.giphy.com
Asserting myself in corporate America gets me fired (or quitting first). Submitting to an exoticized fantasy of myself gets me paid well. However, the true value of the whole human is never acknowledged. A filmmaker can be shouting women's empowerment while simultaneously silently stealing from the same women she's profiting from.

I love that there is finally a strip flick that goes beyond the stereotypical telling of the industry. I'd also be lying if I said that I don't love a good underdog-getting-over-on-the-man story as well. In the end the "bad guys" get their due. However, it should not be lost that the women whose lives Hollywood is profiting from will now have to hustle to get properly compensated for their own life stories in other ways, if at all. Destiny is working on her memoir. If the others don't create a way to leverage this moment, they get nothing from this theft. According to The-numbers.com, Hustlers has made $66,260,645 nationally, $9,800,000 internationally and $76,060,645 worldwide in box offices [at the time this article was written]. Payback? Do the masterminds of this crime spree deserve to be compensated for a film about it?
I frequent a community that is filled with abandoned houses, neighborhoods devastated by unchecked and unpunished criminal-level corporate greed. Would you be mad that someone got to keep their house because their stripper loved one paid it off? Like Destiny in the film, many of us have the ten-year gap on our resumes. Are you hiring someone with a ten-year lapse in work experience? I haven't danced for about a decade but consultant after business consultant has warned me not to talk about my stripping past. In 2019, shame and stigma are weapons of legalized discrimination towards certain groups.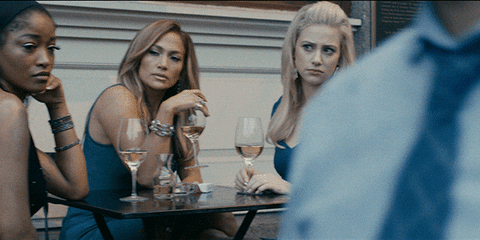 media.giphy.com
Stipppers and sex workers like, returning citizens, like sexual assault survivors, like those managing mental health, like immigrants, Native Americans and the LGBTQIA community (especially Black trans women), all exist in this world. It can feel like living on the outside looking in as society happens all around you.

Hooray for making a film where strippers are people, complex and flawed as all people typically are. But do better not to take advantage of people who are not in positions of power. There's no way to make drugging and stealing from people justifiable. There's also no way to make the greed-fueled capitalism that sunk this country in 2008 and continues to run this country today, defensible. There's no way punishing one and not the other could ever possibly be right. Hustlers film should duly compensate both the women whose lives this is about, dancers they did research from and the displaced workers of Show Palace in Queens where the film was shot. They were out of work for two weeks.
What would be amazing is if projects like this helped to remove the stigma from stripping and sex work versus profitting from dancers like they're a diregarded co-worker in the room you condescendingly underestimate and devalue. The director of the film is now hustling backwards, claiming she'll spend money at the club whenever she is in town and will donate a percentage of the film's earnings to SWOP. All an afterthought. Reminds me of working in good ole Corporate US of A. where what you provide is useful but you are dispensable. Is the character Destiny wrong when she says: "The game is rigged and it does not reward people who play by the rules"?
As long as they don't get caught, that is.
xoNecole is always looking for new voices and empowering stories to add to our platform. If you have an interesting story or personal essay that you'd love to share, we'd love to hear from you. Contact us at submissions@xonecole.com.
Featured image by Giphy