The words "don't forget me" can be summarized as an emotional plea for anyone who wants to always be remembered in the minds of those they may have shared a connection with. That's the very reason that those hope-filled words became the very name for Simone Goss's foundation.
---
Don't 4Get Me: The Frances Canty Foundation is a nonprofit that provides aid to teen moms who are homeless or in foster care. It's a befitting name for an organization that seeks to aggressively help young mothers who are often pushed aside and forgotten about in our society. The founder Simone knows from firsthand experience how imperative it is to have an organization targeted to this specific group of girls, as she was once in their shoes.
When she was 15 years old, she and her siblings were removed from their father's home and placed in the foster care system. At the time, she was also pregnant. "It was the most traumatic and scariest point in my life because here I am, I'm 15 and I'm pregnant and I'm separated from my family. I'm worried to death about my siblings and I didn't know where they were and I couldn't get in touch with them. You hear so many horror stories about the foster care system and things that can happen. I couldn't even think straight and I still had to go to school," she recalled.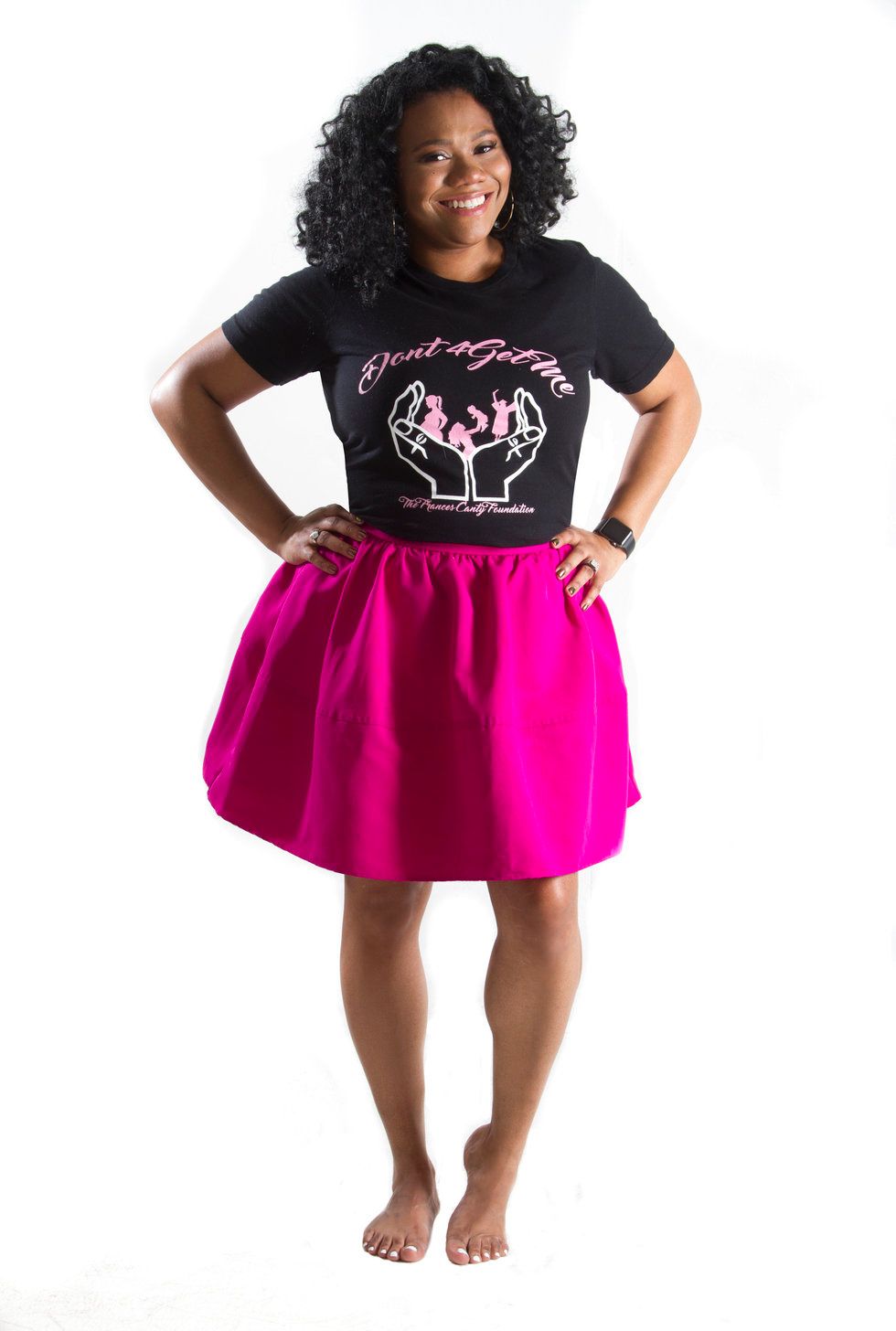 Simone Goss
However, shortly after giving birth to her son, Simone was placed in a home and things began to turn around. The home was Frances Canty's and she quickly became the positive influence that Simone needed in her life. Frances not only took in Simone and her newborn baby, but she also welcomed her siblings in the home as well and they were back together living under one roof. Her selflessness and affection toward Simone and her family is one of the good, but rare stories you hear about with foster homes and it left a long-lasting impact on Simone's life.

"She just wanted me to be the best that I could be and she pushed me to do that so it was only right that I named my organization after her. She herself was [also] a teen mom so I found out it was a cycle repeating itself. She helped myself and quite a few other teen moms, and now I'm doing the same thing," she shared.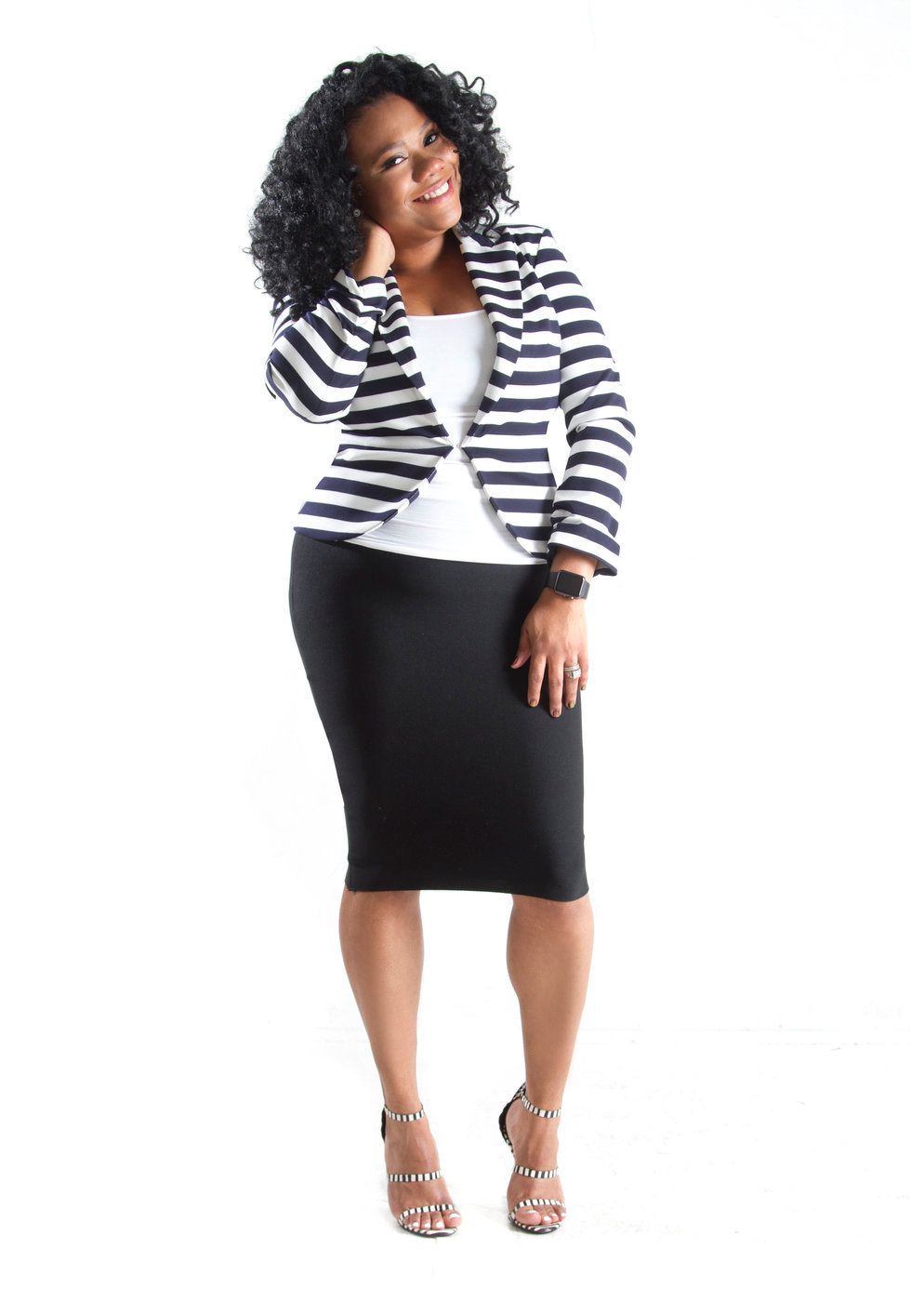 Simone Goss
Today, Simone is 37 years old, and shares three kids and a stepdaughter with her loving and supportive husband who gave her that extra push to start her nonprofit. Because of Frances and her profound influence that ultimately gave her a better life, Simone wanted to do the same for other girls who don't have access to people and resources that can guide them in the right direction. Created in June 2016, Don't 4Get Me: The Frances Canty Foundation gives back to pregnant teens who are homeless or in foster care with programs and events that are designed to help them professionally and emotionally.

These programs include Dress for Success Workshops, GED prep, parenting classes, clothing drives, and this past June they hosted a community baby shower where 12 lucky girls walked away with quality strollers, car seats, and invaluable knowledge from an OB-GYN and a Lactation Specialist. "Being a teen mom and going to the doctor, you face judgment. Sometimes from the doctor themselves, sometimes from the nurses, and sometimes from the other patients. So you're a little funny about asking questions because you're already feeling a little insecure with people looking at you like you don't know what you're doing, so we had an OB-GYN speak to the girls and answer questions that they may not be able to ask their regular OB-GYN," she explained.
As much as she enjoys assisting teen moms, her favorite part of running Don't 4Get Me is the moment when she breaks down the wall that many girls put up when they first walk into the room. She remembered being that girl once and having that same attitude whenever someone would try to talk to her. For her, when the wall finally comes down, she knows that she is that much closer to helping these girls change their lives.

One of Simone's newer projects is working to open up transitional homes for teen moms in all of NYC's boroughs and even out of state so they can have a place to get much needed resources as well as emergency items for themselves and their babies. "There are 750,000 teen pregnancies a year, which is huge and people just kinda write teen moms off. It's kinda like help the baby, but they don't realize that the teen moms are the ones that need help the most because they are the ones raising the future. I want to bring a huge awareness to help prevent it and to help the girls that's in it just so they know that their life isn't over. To say, 'Ok, this happened but we're gonna get through it and you can still do and be who you want to be,'" she stated firmly.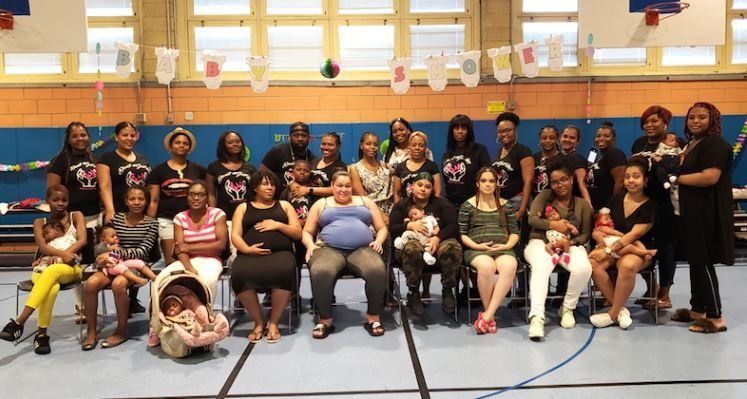 Dont4getMe.org
Check out Simone Goss and her foundation at dont4getme.org and follow them on Twitter and Instagram @dont4getmefcf.

Related Stories:
We've Said a Word About Toxic Fathers, But Who's Talking About Toxic Mothers? - Read More

From Teen Mom to Ministry Leader, Sarah Jakes Roberts Is Proof of Restoration in Evolution - Read More
Wellness Guru Nikisha Riley On Becoming A Mom At 16 & Growing Up With Her Son - Read More

You Got This, Mama: The Importance of Building Your Confidence as a Mom - Read More