I wasn't prepared for just how beautifully queer the new Prime Video series A League of Their Own would be. Based off of the 1992 film of the same name, the show is a true reboot with completely new characters and storylines being brought to life.
---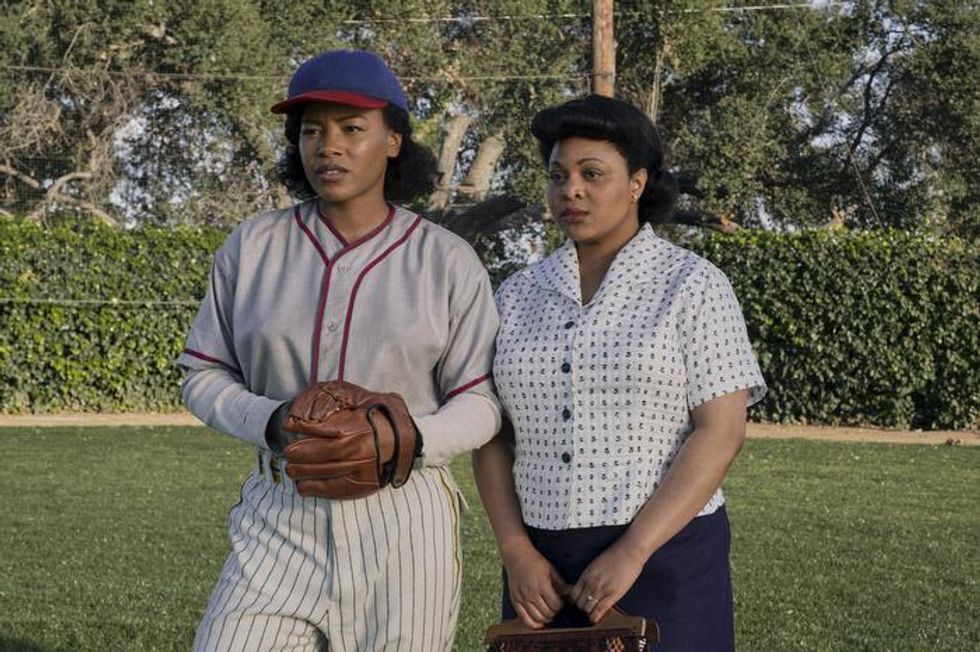 One of those new additions includes Maxine Chapman, a Black queer pitcher who aspires to play professional baseball, played by actress Chanté Adams of Journal for Jordan fame. Throughout the first season, viewers watch Maxine's journey to playing professionally all while exploring her sexuality through a secret affair with her pastor's wife and a passionless flirtation with a man who could help her get on the baseball team.
It's difficult to figure out your sexuality as a Black woman at any point in time. Add living in 1940s America, when homosexuality and all other forms of queerness were still criminalized, and an overbearing mother who wants to control your life, Maxine coming into her sexual identity becomes just as difficult of a process as being a Black woman trying to launch her professional baseball career.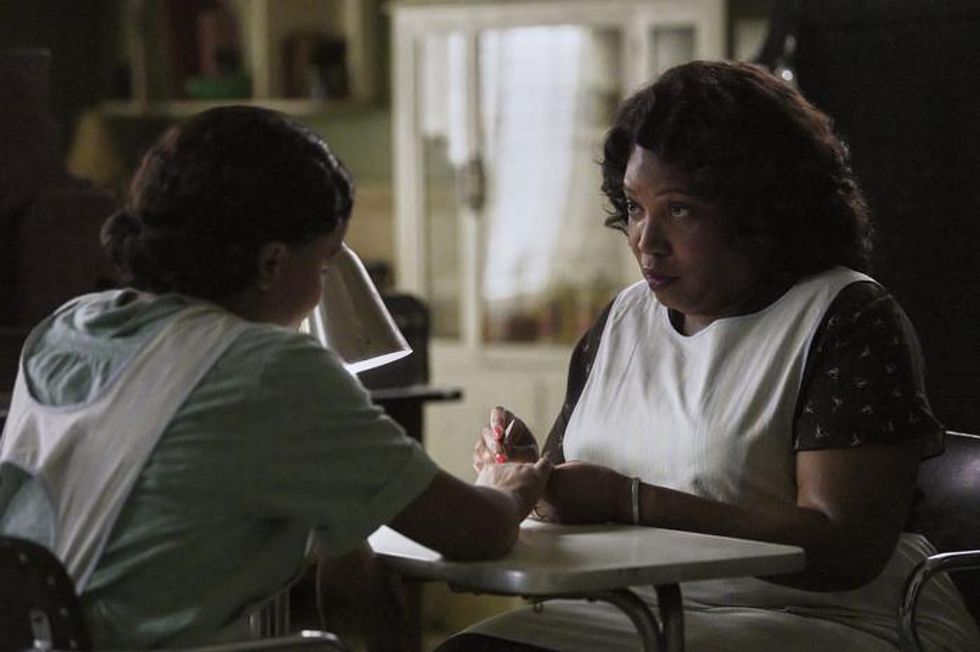 Max's overbearing mother
Amazon Prime
Dealing with professional disappointment and trying to break free from her mother's expectations, only makes grappling with her sexuality even more difficult. Maxine briefly entertains a gentleman suitor that she's had a slight flirtation with in the beginning of the series, but is immediately disillusioned after a lackluster sexual encounter between the two.
Things reach a climax for Max in regards to coming to terms with her sexuality when she meets her Uncle Bertie (Lea Robinson) — her mother's estranged transgender brother. Meeting him and his wife opens up a possible future Max didn't know existed. But she's too afraid to share these new revelations about herself even with her closest friend Clance.
Despite the serious subject matters the show touches on – from racism and sexism to queerphobia – A League of Their Own is a delightful, lighthearted watch in no small part because of the talent that Adams possesses to deftly handle the material with charm, wit, and grace.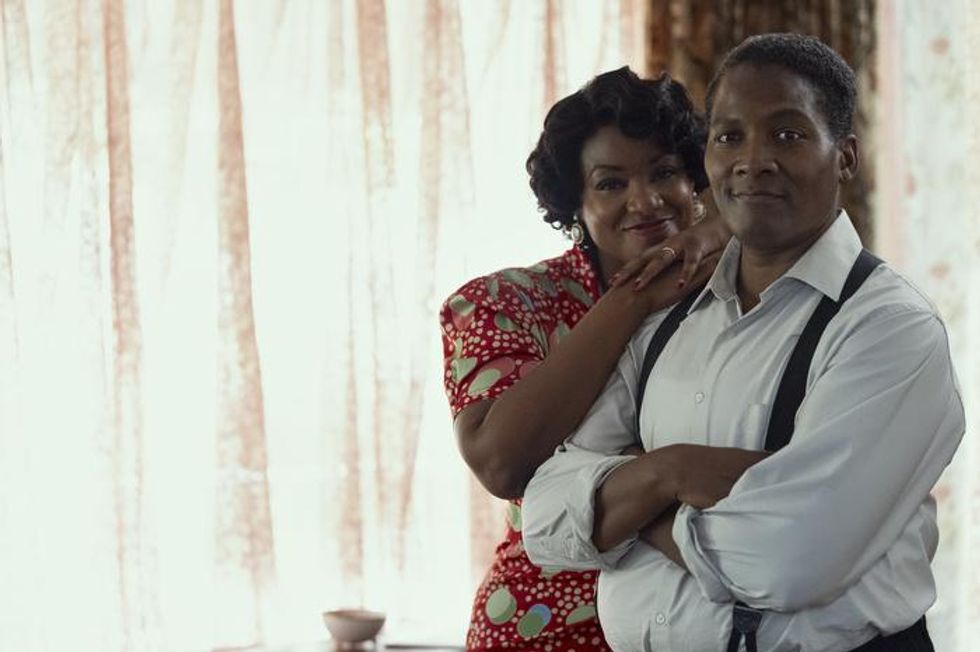 Lea Robinson as Uncle Bertie
Prime Video
Adams shows the full range of the character when Max begins to embrace her sexuality. She cuts her hair and wears a tailored suit that her Uncle Bertie had made for her. That's when Max begins to experience the splendors that life has to offer her. There's a particularly tender moment in episode six titled "Stealing Home," when Max is at a party at Uncle Bertie's house surrounded by other queer Black folks. She is joyful and relaxed in a way she hasn't been throughout the entire series, even in her fun and loving friendship with Clance.
In her newfound liberation and joy, Max becomes confident in who she is, as a star baseball player and a queer person. She then meets a woman who would change the trajectory of her life both personally and professionally, setting up an enticing cliffhanger for season two.
The new A League of Their Own provides audiences with a brief glimpse into the joy and fears that came with being a queer Black person living in WWII America, so much of which was hidden or erased from history. While the professional aspect of Maxine's character is based on Toni Stone, Mamie "Peanut" Johnson, and Connie Morgan — three history-making Black female baseball players — the personal aspect of her life is a tribute to all the queer Black women that existed during that time who were determined to carve a life out for themselves in a world that gave them so little room to do so.
Let's make things inbox official! Sign up for the xoNecole newsletter for daily love, wellness, career, and exclusive content delivered straight to your inbox.
Featured image: Prime Video