I don't know about you but lately my timeline has been flooded with images of Parisian promenades, Southeast Asian rice fields, and clear blue Caribbean seas.
---
This generation is definitely on a travel wave and everybody wants to take a ride, including me.
Here's the issue: my pockets are tight. When you hear the words "international travel," your first thought is probably dollar signs on dollar signs. Traveling abroad can evoke a certain level of luxury in which your wallet is not familiar.
While I've traveled frequently in the past, the last couple of years have been slow. My biggest priority has been just paying my ridiculous NYC rent on time. But Thailand was heavy on my mind and I was NOT going to let my pitiful bank account stop me.
Where there is a will, there is a financially feasible way.
With any trip, the biggest expenses are transportation, lodging, and leisure, and there are ways to maneuver through these potential pitfalls to have the international trip of your dreams. Keep reading for a comprehensive guide of how to budget for any international trip.
Transportation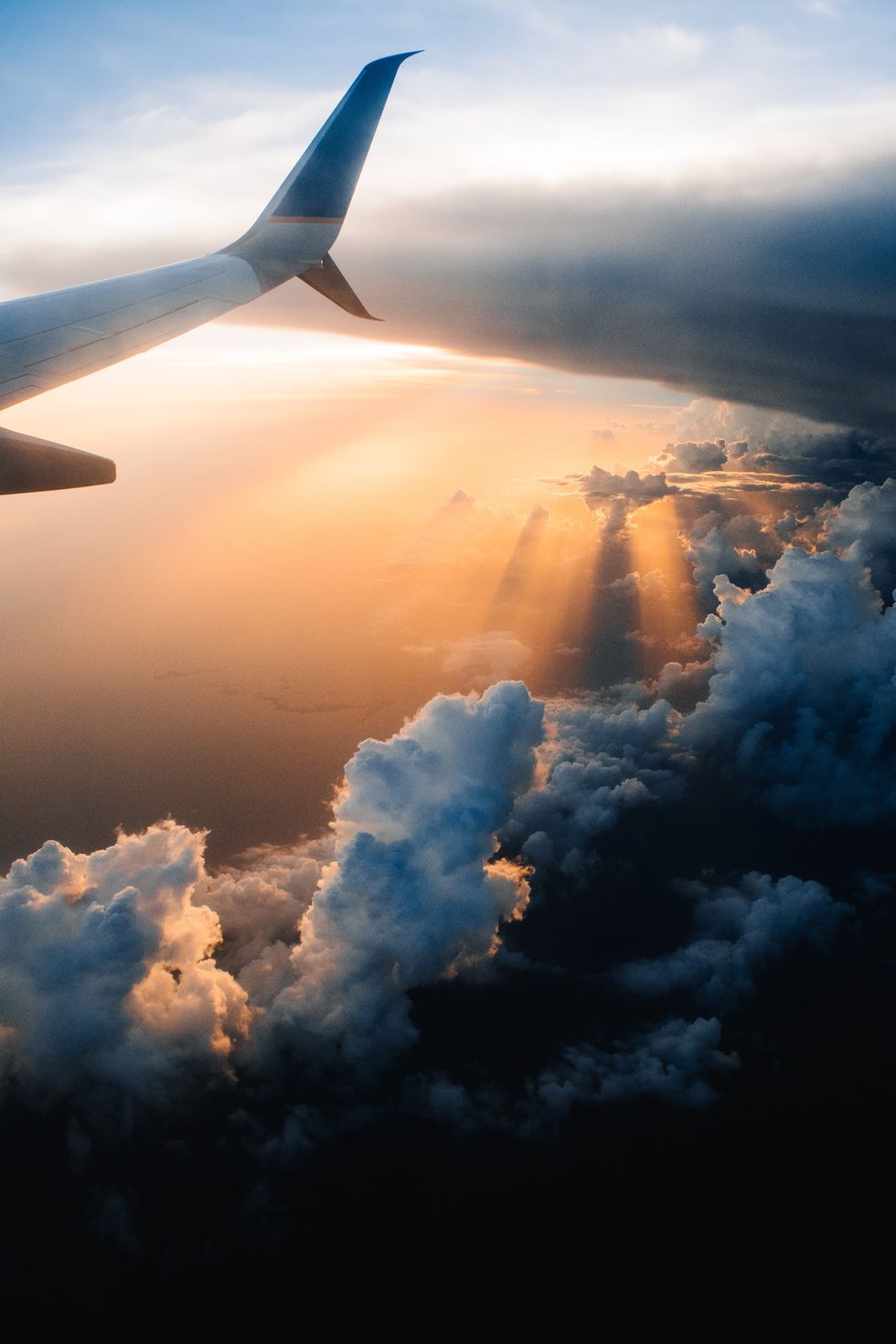 airplane on sky during golden hour Photo by Tom Barrett on Unsplash
Getting There and Back

There's a website called Rome2Rio that gives you the full play by play on the cost of going from point A to B by plane, trains, and other automobiles. It's a great starting point. Once you've narrowed down your cheapest options, you can buy your tickets right from the site.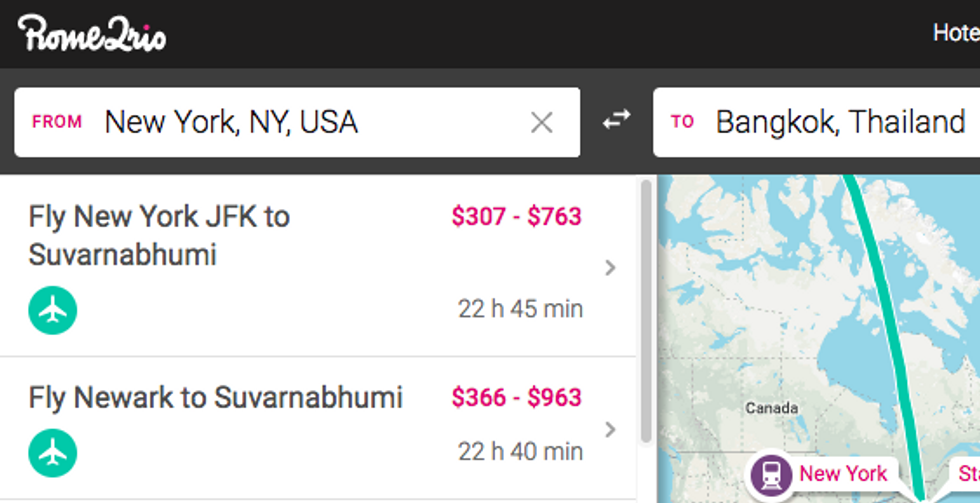 If you're not ready to buy just yet, download Hopper on your phone. It sends you periodic notifications on the best time to buy your ticket for the cheapest fare.

Flexible on time and place? You can look up cheap airfare on Skyscanner without indicating specifics. This site is perfect for those who just need to travel and don't care when or where. I relied heavily on Skyscanner to book my round trip ticket to Bangkok for only $600.

Local Transportation
Okay, so you're in your travel destination. How do you get around without paying crazy expensive taxi fares? No matter what city I travel to, I make use of two very important modes of transportation: public transit, and my own two feet.
Let's talk about public transit. It's become increasingly popular to use those Hop On, Hop Off tourist vehicles and while I see the appeal, they are just totally unnecessary. Why spend $50 to sightsee when you can catch a local bus or subway for $2? It may seem scary but you will see more of the authentic, less touristy parts of town and you will become incredibly familiar with the city.
But the absolute BEST way to travel for cheap is to walk. Crazy idea, right? Most cities outside of the US, and especially in Europe, are very pedestrian friendly. You can spend a day strolling leisurely from one historical monument to the next. You never know what you might stumble upon. A gorgeous field of lavender, a quaint restaurant that sells regional cuisine, or a hip bar for when happy hour strikes. So if you're physically able and the weather permits, I highly recommend making it your main mode of transportation.
BONUS: I haven't done this, but bike renting is another great option.
Short-Distance Travel
Since I was traveling to several cities in a short amount of time, part of the stress was figuring out the shortest yet most cost efficient way to get there. At this stage in my life, I value price over convenience. While an hour plane ride sounds lovely, $200 does not.
My advice: take a sleeper train. I ended up finding a $20 ticket to Chiang Mai from Bangkok. Yes, it's a grueling 14 hours BUT I chose an overnight train. I left at 8pm and woke up the next morning to see the sunrise over the beautiful Thai countryside. Not a bad way to wake up.
I did however (luckily) find a $30 dollar flight from Chiang Mai to Krabi Beach through Air Asia. So cheap airfare is possible as well.
Lodging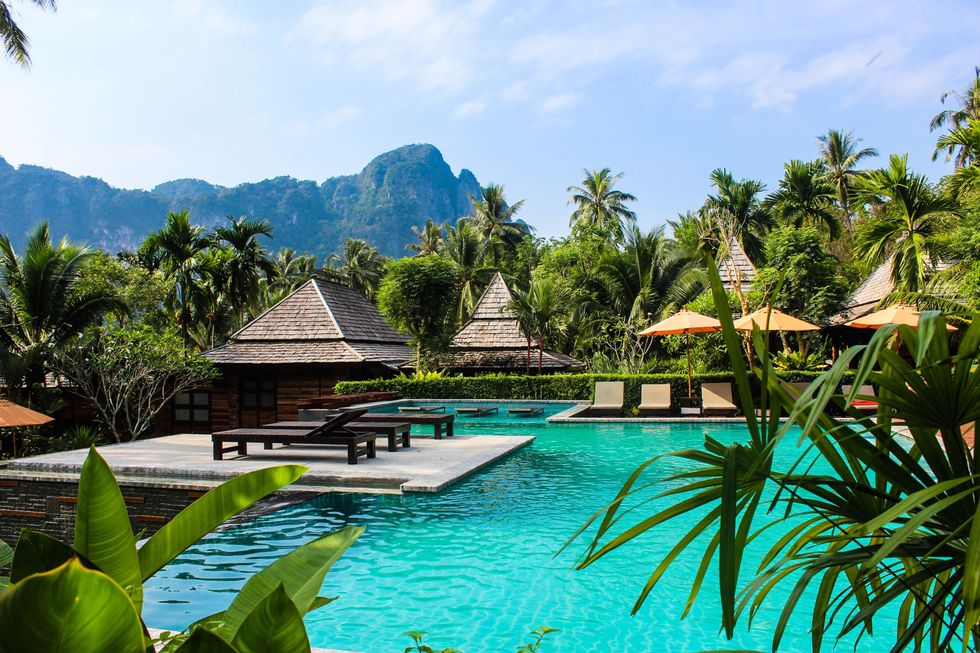 photo of brown bench near swimming pool Photo by Sara Dubler on Unsplash
Hotels can be pricey and lack personality. For the most part, I love using AirBnB. Its popularity stems from not only the budget-friendly options but also it's "home away from home" level of comfort. But don't discount hotels, you could find some cost-efficient gems!

Since I traveled to Thailand solo, I really wanted to be around people so I opted for hostels throughout my trip. Honestly, I don't LOVE hostels. Sharing a room with 4+ strangers feels like summer camp. But it's crazy affordable. And for this particular trip, my hostels helped me find new buddies to explore the city with. And they instantly connect you with people from all over the world with really amazing stories. I also found really nice hostels with private bathrooms, high speed internet and WiFi, free breakfast, and a handful of other great accommodations.
Leisure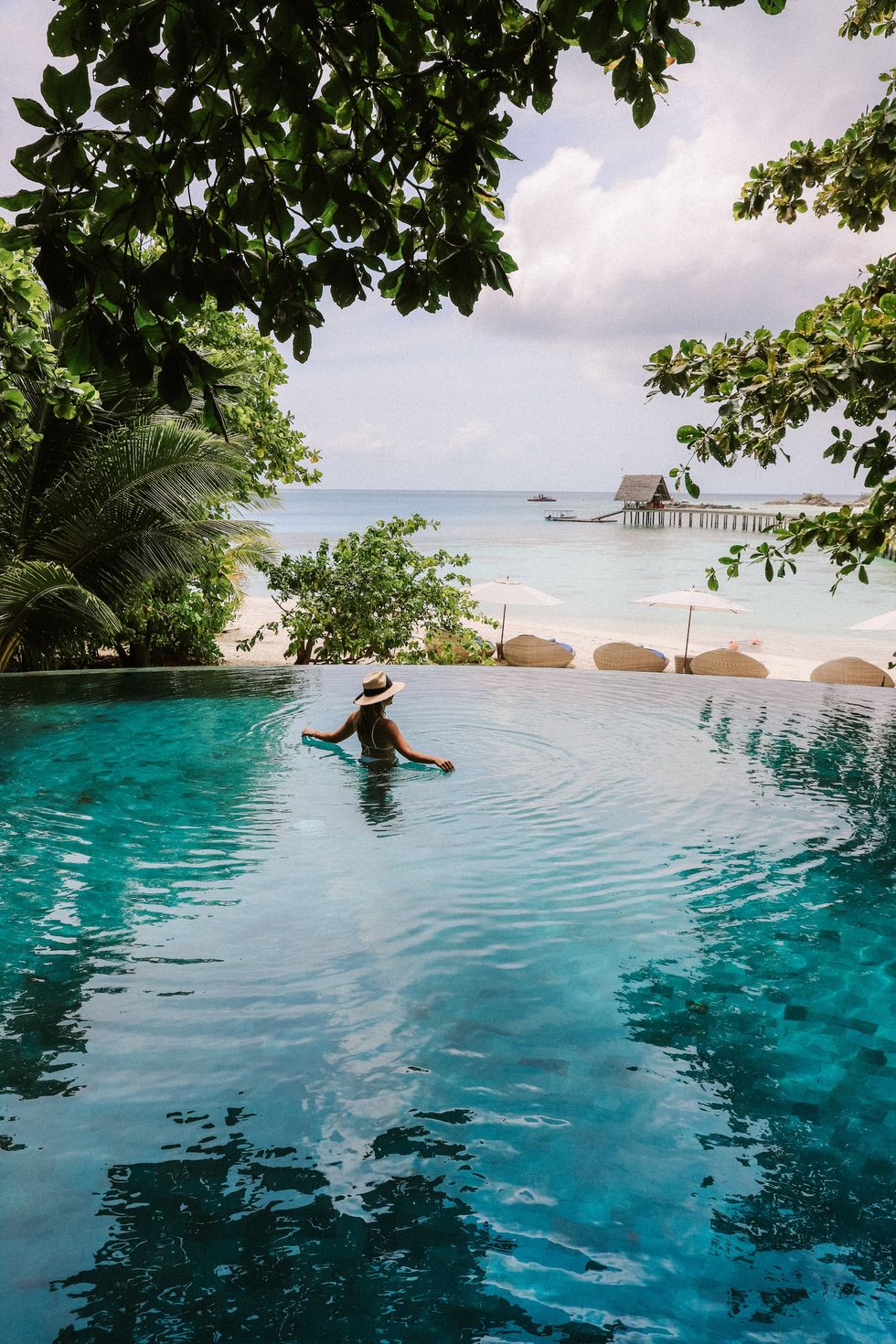 woman on body of water during daytime Photo by Chelsea Gates on Unsplash
This could arguably become the most expensive part of your trip but it's also the one where you have the most financial control. For vacation, I always take out cash and refrain from using my credit cards. This allows me to stay in my budget, as well as physically keep track of my spending.

Food and Drinks
If you follow my advice from housing, breakfast is already taken care of. But for lunch and dinner, you have to be careful not to overspend. Don't ball out for every meal. Be on the lookout for lunch or dinner specials and grab something light and inexpensive every now and then.
For drinks, utilize happy hours to the best of your ability but you also don't always have to buy from the bar. While I was in Krabi Beach, my new hostel friends and I grabbed a bottle of wine from a local store and just laid on the beach with our toes in the sand, watching the sunset over the sea. Way more memorable that way.
Activities
They say the best things in life are free. Depending on the city, this may be easier said than done. But before you travel, always look up a list of inexpensive or practically free activities. For large cities, Timeout is a great reference. For smaller cities, ask locals for advice. Locals know best after all.
Like I said, I went to Thailand by myself. So I wanted a more activity driven trip where I could meet other people as opposed to just lounging around alone. For this reason, TripAdvisor became my best friend. Based on the reviews of others, you can see whether an activity, excursion, or sight is worth your time and money. Thanks to TripAdvisor, I found the perfect company to book a day trip with rescued elephants and a high-speed boat tour around Phi Phi Islands.
In conclusion, traveling on a budget is more feasible than you realize. All it takes is serious financial control and proper planning. If the idea of planning your own travel totally overwhelms you and you don't mind dropping some coins, I highly recommend looking into group travel programs.
However, if you want an experience tailored to your personal interests and finances, it's best to DIY. Because of my extreme budgeting, I was able to live my best life and do this...
And do this.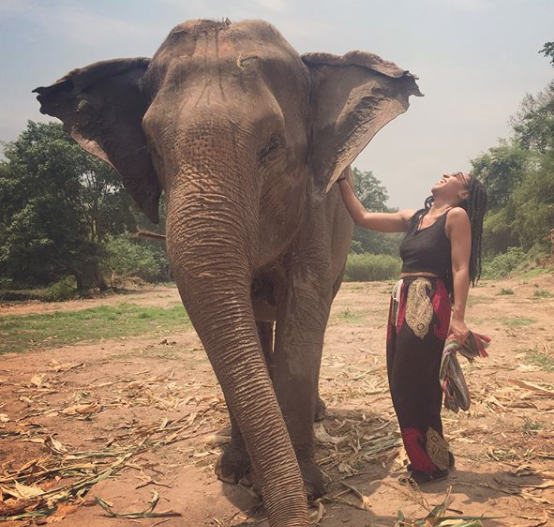 And this, too.

Happy Traveling!
Featured image by Manuel Moreno on Unsplash