When it comes to reproductive rights in this country, things have gone left fast. Well, if you're on the outside looking in that is. In this case, being on the outside simply means those of us who weren't on the frontlines of activism as it pertains to abortion access. Those who had been anticipating this outcome were laying the groundwork for the overturning of Roe v. Wade for quite some time now. And honestly, it didn't take much to notice the direction things were headed in with the many trigger bans. So perhaps I underestimate all of our intelligence when I say those on the frontlines understood what was going on when in reality I think many of us could see the writing on the wall, but just thought we had more time.
---
What I hadn't considered was how difficult and real having to talk my sister through all the ways her rights could now be violated would feel. Particularly her right to privacy as a young Black woman, who is already under hyper surveillance in this world. I hadn't considered how cringe it would feel having companies like Dick's Sporting Goods pledge to stand by their employees. Because yes, kudos to them for getting the big picture, but can we also admit how wild it is that we now have to disclose to our employers our abortion history in order to get the medical attention we need? Not only is it heartbreaking but it's a slippery slope, and just the beginning of our right to privacy being peeled back — even if and when the intention is well-meaning.
But one thing we must not do is wallow. It's pivotal that we dust off our big girl panties and forge ahead learning, understanding, and setting measures that protect us.
If you find yourself or a loved one needing an abortion, here are some things you can do to be as safe as possible from the political circus show.
1. Go off the grid.
Use a private browser when booking your abortion appointment. I can't stress enough the overturning of Roe v. Wade has also stripped you of your right to privacy. And if you are using apps to track your period, go back to tracking your menstrual cycle using a paper calendar. It will be possible for the government to access assumed information about your pregnancy history. Though it seems wild that they might be able to use this against you, understand this is the same government that has prosecuted women for having miscarriages.
2. Schedule your appointment ASAP.
If you want to get an abortion, but are not sure where to find abortion services and care, resources like Abortion Finder provide a directory of verified abortion service providers in the U.S. I would go as far as to say the moment you're even considering an abortion, go ahead and schedule it. There were already so many things that could go awry but now that we're living in a post-Roe world you can expect that the roadblocks to safe abortion care will be made even more sturdy. Don't worry about the money quite yet if that's on your mind. Don't worry about the how and the when. You'll want to have the most accurate last menstrual period (LMP) on hand so the staff can give you the most accurate cost for your service, as abortion prices rise based on how far along you are.
Likewise, if you change your mind you'll want to call and cancel especially if you've received funding. In this climate, it's imperative to be considerate of those who may need the appointment or the funding.
3. Look into funding options for your abortion.
The time to worry about money is while booking your appointment, not a minute before that. While talking to whichever clinic you go with, ask them about funding such as the National Abortion Federation or NAF. NAF provides funding to people seeking abortion across the country. But don't stop there if you need more funding. Call your local funds as they only tend to give to state residents. Keep in mind local funds don't care what state you're having your abortion in. They want your ID to be within the bounds of the region they serve. Use the National Network of Abortion Funds to locate a local fund near you!
Most funds have an intake form that requires them to ensure you qualify, though I understand the irony of this, it will become more necessary to ensure they're being sparing since the need for funding will go up drastically. Larger funds may also have the ability to provide funding that can be used for travel arrangements, child care, hotels, etc.
4. Avoid crisis pregnancy centers. 
This is no easy feat, but NNAF does have a page dedicated to how to find an abortion clinic for you. The intention here is to help you weed out clinics that might otherwise be crisis pregnancy centers. These places don't assist you, they're often run by some of the same people who protest and shame people outside of actual abortion clinics. They use similar practices to convince you to change your mind, including promises to help you with your postpartum experience if you decide not to move forward with your abortion.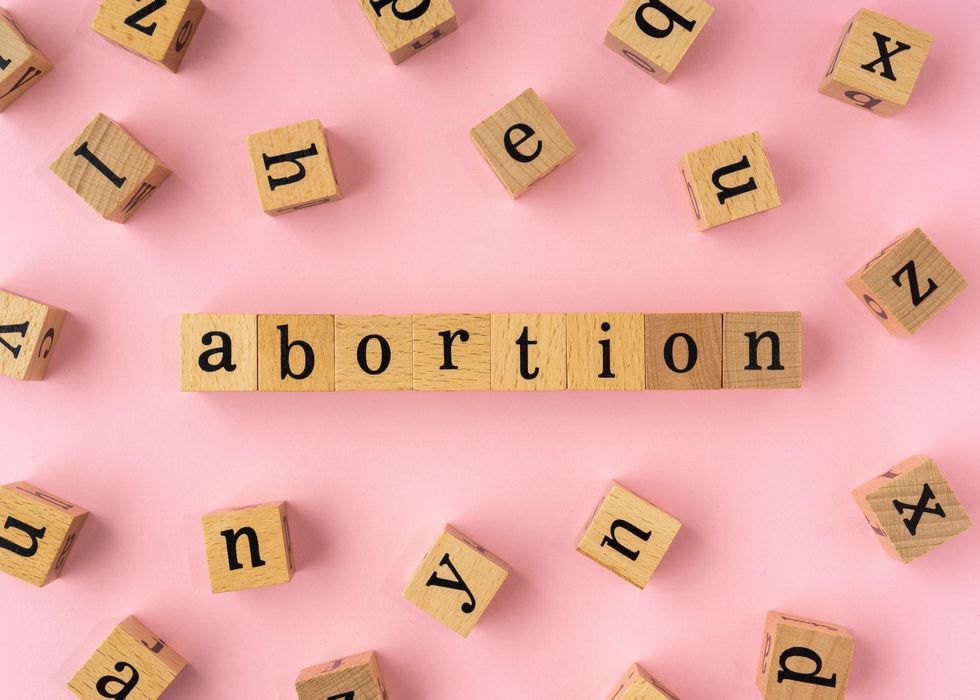 Getty Images
5. Have a reliable driver. 
If you opt to use anesthesia or even Xanax to provide comfort during your abortion, you'll need a driver. Not only do you want to be sure that you have a driver who won't make you wait around all day, but one who can't be swayed while waiting on what can be up to an eight-hour day and now maybe even longer wait times due to the lack of access. With COVID demanding that drivers begin waiting outside during the appointment time, they spend a good deal of time listening to and in some cases talking to the protestors. I have seen a time or two when drivers have been convinced to leave their friend mid-appointment because protestors have guilted them into not supporting their friend's decision.
You'll want to have a friend who can't be easily swayed as a decision like this could stop you from getting an abortion that day. That then requires some people to come out with more money, should they reach a new gestational age the following day, require childcare, or any number of things.
6. Know when to seek legal counsel.
​Should you be criminalized at any point for abortion, birth control, miscarriage, or anything pertaining to your reproductive health that feels it may be a violation of your reproductive rights, reach out to If/When/How – an organization that prides itself on "lawyering for reproductive justice."
7. Know your abortion rights. 
Keep in the know with the latest updates so that you know your rights. Whether scheduling an abortion appointment or leaving one, you'll want to know how to best protect yourself. Organizations like Guttmatcher offer trusted information regarding your abortion rights.
8. Donate to local funds. 
Larger funds like Planned Parenthood are offered federal funding and though that money cannot be used for abortion, it does free up so much more of their money. When possible, donate to local abortion funds where you know the money is going directly to abortion services. To learn more about abortion funds you can donate to, Women's Health created a comprehensive list that you can check out here. Black-led abortion funds are even better!
Let's make things inbox official! Sign up for the xoNecole newsletter for daily love, wellness, career, and exclusive content delivered straight to your inbox.
Featured image by Hannah Beier/Getty Images