Many people decide to go the entrepreneur route for a number of reasons, whether they have a very lucrative idea or they have a passion for something. For Jean Noisette, her decision to pursue entrepreneurship was all thanks to her 12-year-old daughter, the driving force behind her creating Dazzle Me Parties, a popular event space for young girls and teens.
After noticing her daughter's lack of confidence, Jean developed Dazzle Me Parties as a way for girls to come together in a fun environment while learning team-building exercises that boosts self-esteem.
Since 2012, Dazzle Me Parties have been taking over the Atlanta area with their girl power themed parties that leave girls feeling beautiful and confident. Jean recently took the time to chat with xoNecole and open up about her mommy/daughter business and personal relationship, as well as the importance of empowering girls at a young age.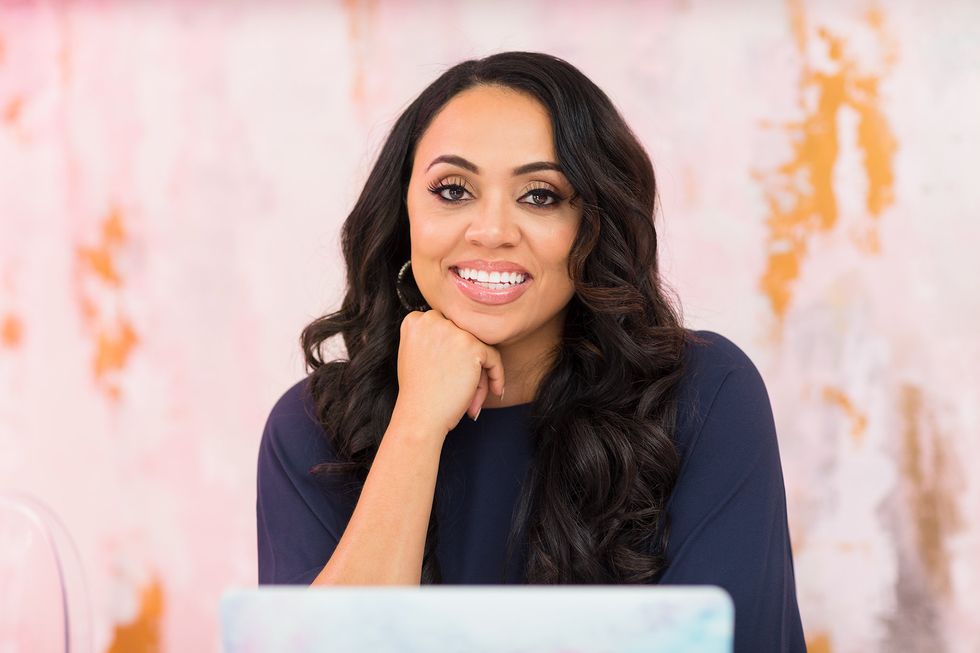 How did you come up with the concept for Dazzle Me Parties?
Having my daughter. I noticed her interaction [with others]. It wasn't what I was used to; she was very quiet and just stayed to herself. So, when she started transitioning into the school system after moving from Ohio to here (Atlanta), I noticed she was being held back, and it was just that confidence wasn't there. It rang a bell to put her into a [different] environment.'
I looked all over and searched and couldn't find anything and I just felt really compelled to start something on my own, something where girls can come and unwind, learn, and do things in a more fun-filled way [and] seeing beauty stemming from the inside out. I always wanted to open up something on my own, as well as for my daughter. She was my inspiration.
What was the transition like from being a flight attendant to business owner?
It was very hard. For so long, I was afraid of sharing my story because I never wanted to make it seem easy [because] it takes a lot. I never wanted to go into something where I made a lot of money, which I know sounds weird, but I wanted to do something that I loved and [that] made it a lot easier. It takes a lot of passion, a lot of missing events, a lot of time away from your family. That was the most challenging, learning how to balance home and family life and my work.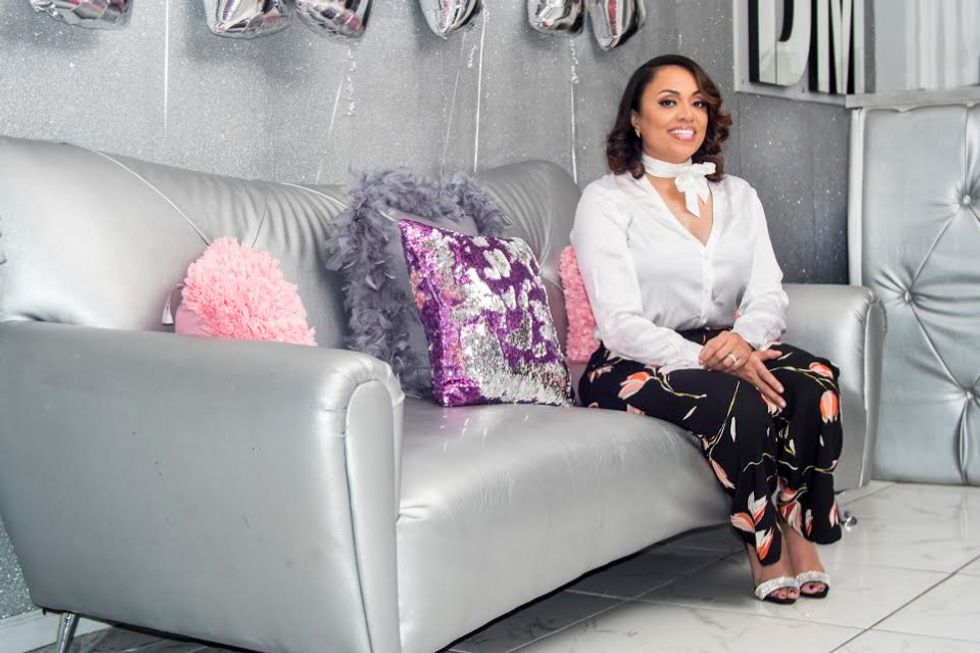 Credit: Kalvin Reeves/Rolling Out
"That was the most challenging, learning how to balance home and family life and my work."
How does your daughter like working with you?
She loves it. Believe or not, she can run this place with her eyes closed. She's really good with the children. We have Dazzle Me Dolls and with the Dazzle Me Dolls, they do a lot of mentorship programs with her as well as other children, so she is very involved. She was just telling me, "Mom, what about the tomboys? Everything is pink and girly, you need to do something like this." So she's really our go-to whenever we want to get new ideas and stay current in what's going on with the pre-teens.
What is a typical day like for you at Dazzle Me Parties?

Even if we are slow, it's never slow in my life. Before anything, I'm a mom and I have a lot of things going on in my life with my children and different activities, but a normal day for me is constantly looking for ways to grow the business. I'm researching, I'm networking, and I'm going to areas looking for different businesses to see how we can collaborate. I take all of my own phone calls so whenever we're not here, it's always transferred to my cell phone so we're at arms' reach constantly.
Answering my phone calls, booking, scheduling, payroll, we do it all. But that's another thing, I don't think that's a good thing. In having a business, you need to know how to let go and hire the right people and let them do their job so that's another thing that we're working on. I have a phenomenal manager, so a lot of things I'm learning to be freed from.
How do you incorporate girl empowerment with your parties?
To be honest with you, that's our first priority, and I know a lot of people say that but we live by that. I know they say not to mix business and pleasure, but I believe in that to a certain extent. We're a family, and we build each other up and a lot of things that I've learned in building the business, I like to know what are their dreams? What are their goals? And with that, I am able to build them up and girls are telling me, "Hey Ms. Jean, next year I want to do this." We make sure that we help them work towards that and, no matter what, we're learning from one another.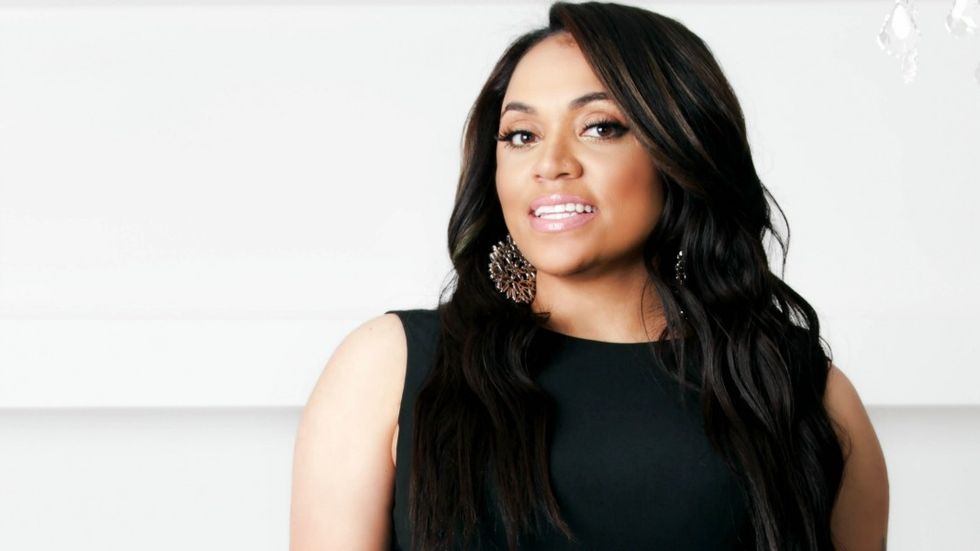 What do you want your daughter to take away from her experience working with you?
I just want her to see that we're living in an era where, and I really hate to say this because we're really hard on the millennials, but like instant gratification—that was one of my problems because you can't get it instantly. I want her to see that she needs to work hard for what she wants.
"I want her to see that she needs to work hard for what she wants."
Nothing is gonna come easy and I'm a tough love type of person so I want to show her if you work hard, this is what you're gonna get and when you don't work hard, you're not. So taking away from that, I want her to build self-esteem and feel confident in herself and to know that anything she chases, she can have and I know it sounds cliché, but its not as easy as it sounds. I don't think people understand the work that goes into being successful and I want to show her that.
*Some answers have been edited and condensed for clarity
For more about Jean and Dazzle Me Parties, follow her @dazzlemeparties or book an upcoming event at Dazzlemeparties.com.