Since revealing her baby bump in the most stylish way a few weeks ago, Rihanna has continued to give us fashion moments that have taken the internet by storm and this past weekend was no different. Ri Ri attended two different red carpet events, the first being the celebration of her Fenty Beauty and Fenty Skin line and the second being the Savage X Fenty store opening in Los Angeles.
---
The 33-year-old singer had her baby bump semi-exposed during the Fenty Beauty and Fenty Skin party while wearing a sexy green shredded halter top and silver and purple shredded pants that exposed her backside.
However, when she popped out at the Savage X Fenty event, she was fully covered wearing an all-red custom Alaia dress. Her beau A$AP Rocky was by her side at both outings looking fly as well. At her Fenty Beauty and Fenty Skin party, Rihanna spoke with Entertainment Tonight about her maternity fashions.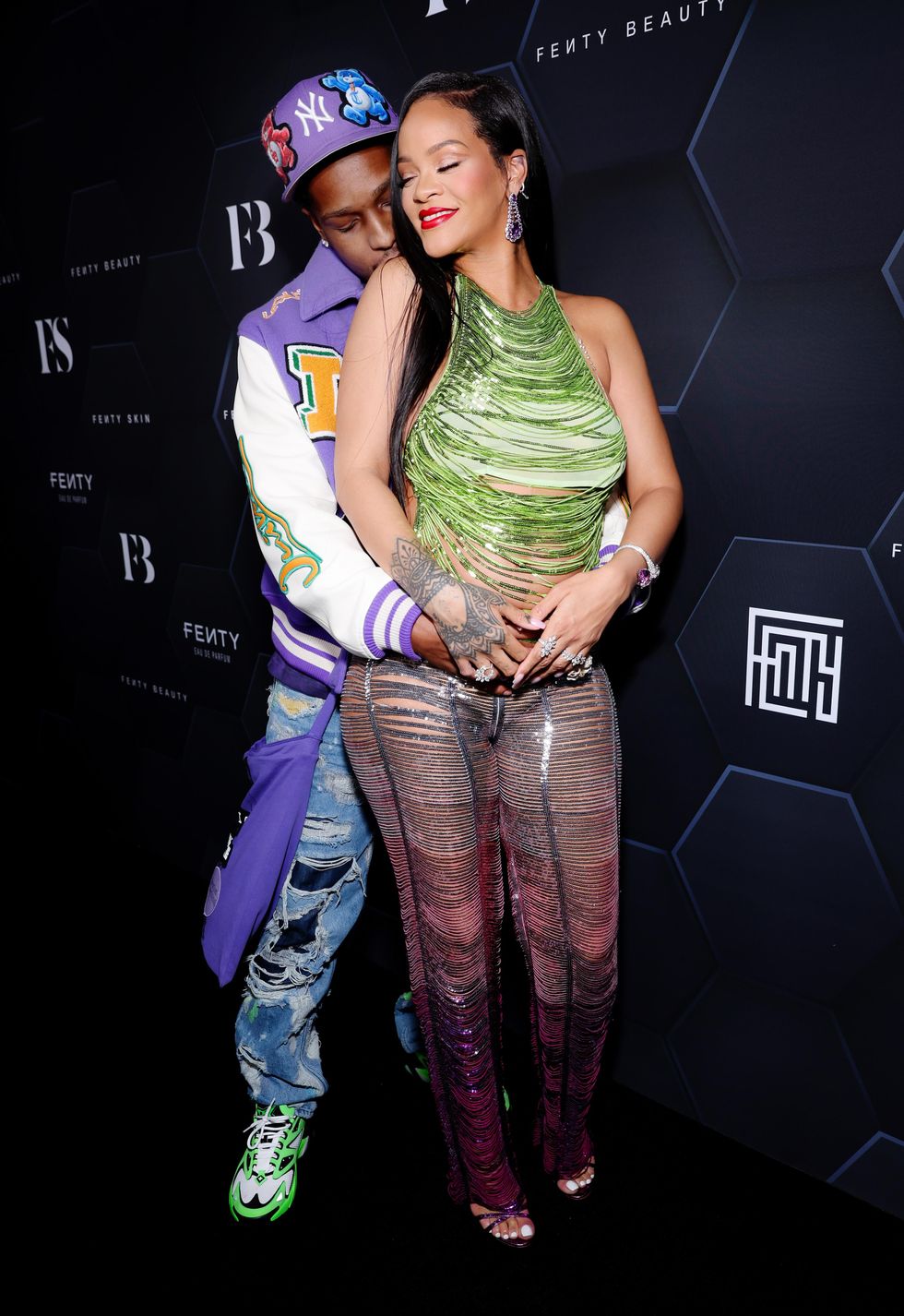 Rich Fury/Getty Images for Fenty Beauty & Fenty Skin
"I'm trying to enjoy it [pregnancy] as much as I could and fashion is one of my favorite things so redefining what it means to even be pregnant and maternal," she said. "It can get uncomfortable at times, so you can dress the part and pretend."
Speaking to Access, she called fitting clothes with her pregnant belly a "challenge," but something she enjoys. She also touched on the inspiration behind her pregnancy reveal photos.
"I just wanted to wear something like I wasn't pregnant. What I would wear and enjoy wearing. It was fun to be able to wear it in this way, kinda, all flasharoo," she said. "It was good. It was cold as hell that day, but we got it done."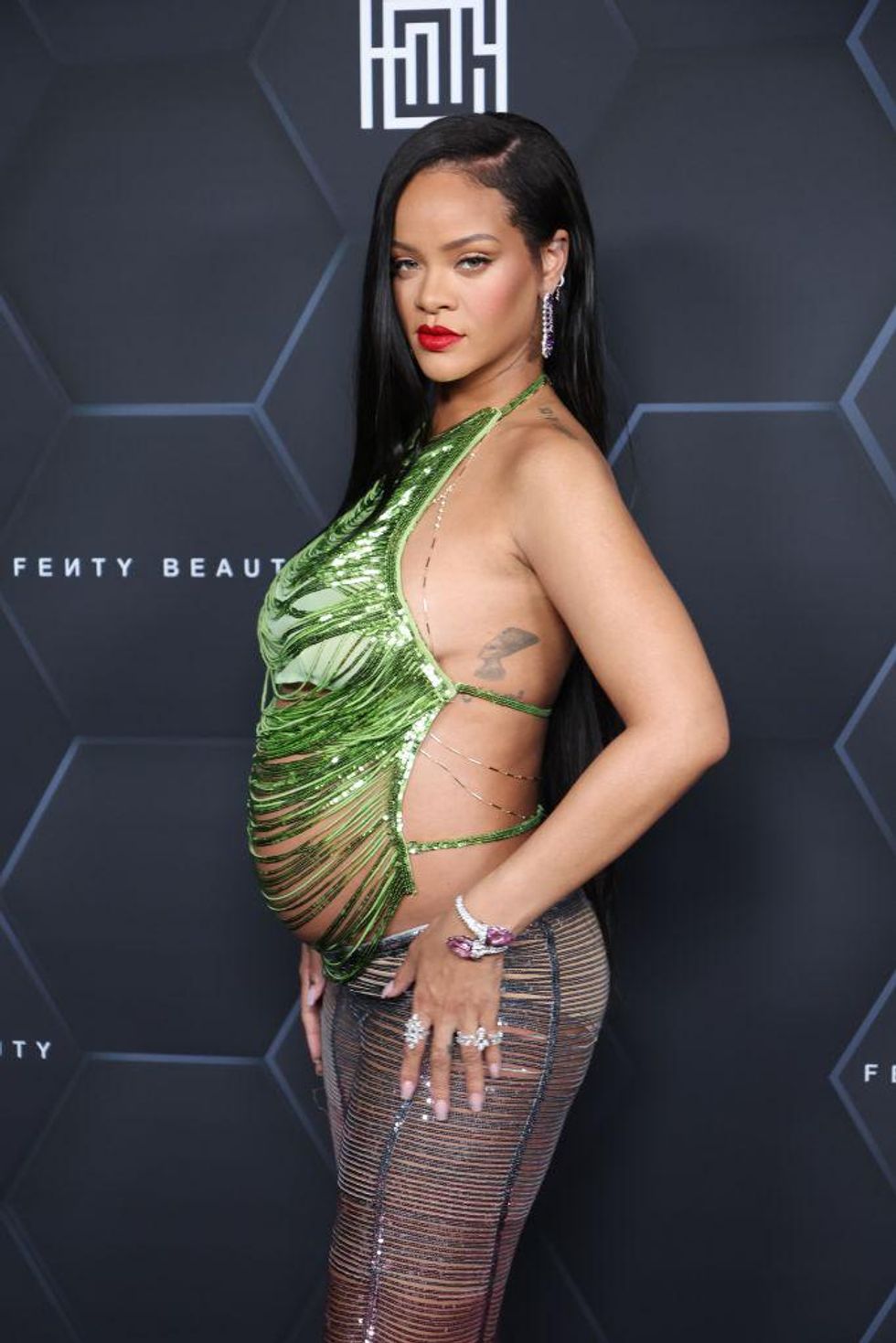 Mike Coppola/Getty Images
On Jan. 31, Rihanna and A$AP Rocky broke the internet when photos surfaced of the couple walking around New York with the singer's baby bump exposed. Rihanna wore a vintage Chanel by Karl Lagerfeld pink long puffer coat that buttoned right to her belly and extra-long ripped blue jeans and heels. She accessorized the look with layered necklaces and a chain belt.
As of yet, the singer hasn't revealed how far along she is in the pregnancy or the sex of the child. However, she did open up about the moment she found out she was pregnant.
"When I first found out, it's not real, you know? I was like, 'This is not for real, right?'" she toldE! News. "And then, it was and it's almost like you don't want to get too excited too soon because it's great news, but you...want to see that it's going to see its way through. And I'm so glad that we're this far along and now I can celebrate with everyone."
Featured image by Mike Coppola/Getty Images