Jorine Dorcelus
Jorine Dorcelus is a content creator with a deep love for social media! Jorine has spent the last 10 years in the beauty space with a focus on all things hair and makeup. She posts GRWM's and weekly natural hair care + maintenance videos. Join her world on social @jorinedorcelus.
There is no feeling worse than applying a full glam face beat only to have it melt off from the spring humidity and summer heat. Having the right primers on your roster to combat the melt is a must, with summer rapidly approaching. To assist you with keeping your makeup look secure in hot weather, this is everything you need to know about securing a weatherproof base, primer edition!
The start to any flawless glam depends heavily on skin prep. Whether you are a cleanser, vitamin C, followed by SPF girly, or not, starting on clean, well-hydrated skin makes a huge difference in makeup that lasts. With both primer recommendations we highlight below, be sure to apply a hydration routine that works best for your skin type and concerns.
Secure The Sweat Waterproof Mattifying Primer
One/Size, the beauty brand founded by Patrick Starrr, launched the Secure The Sweat Waterproof Mattifying Primer. This makeup primer, according to the One/Size site, promises to be "sweatproof, waterproof, and shine proof." Secure The Sweat delivers up to 12 hours "of oil resistance, shine control while remaining mattifying." It is an aluminum-free formulation with "botanical alternatives to provide a skin-safe option to balance excess sweat."
Secure The Sweat retails for $34, and the application process to reap the maximum benefits of the primer is simple, beginner friendly, and easy to follow.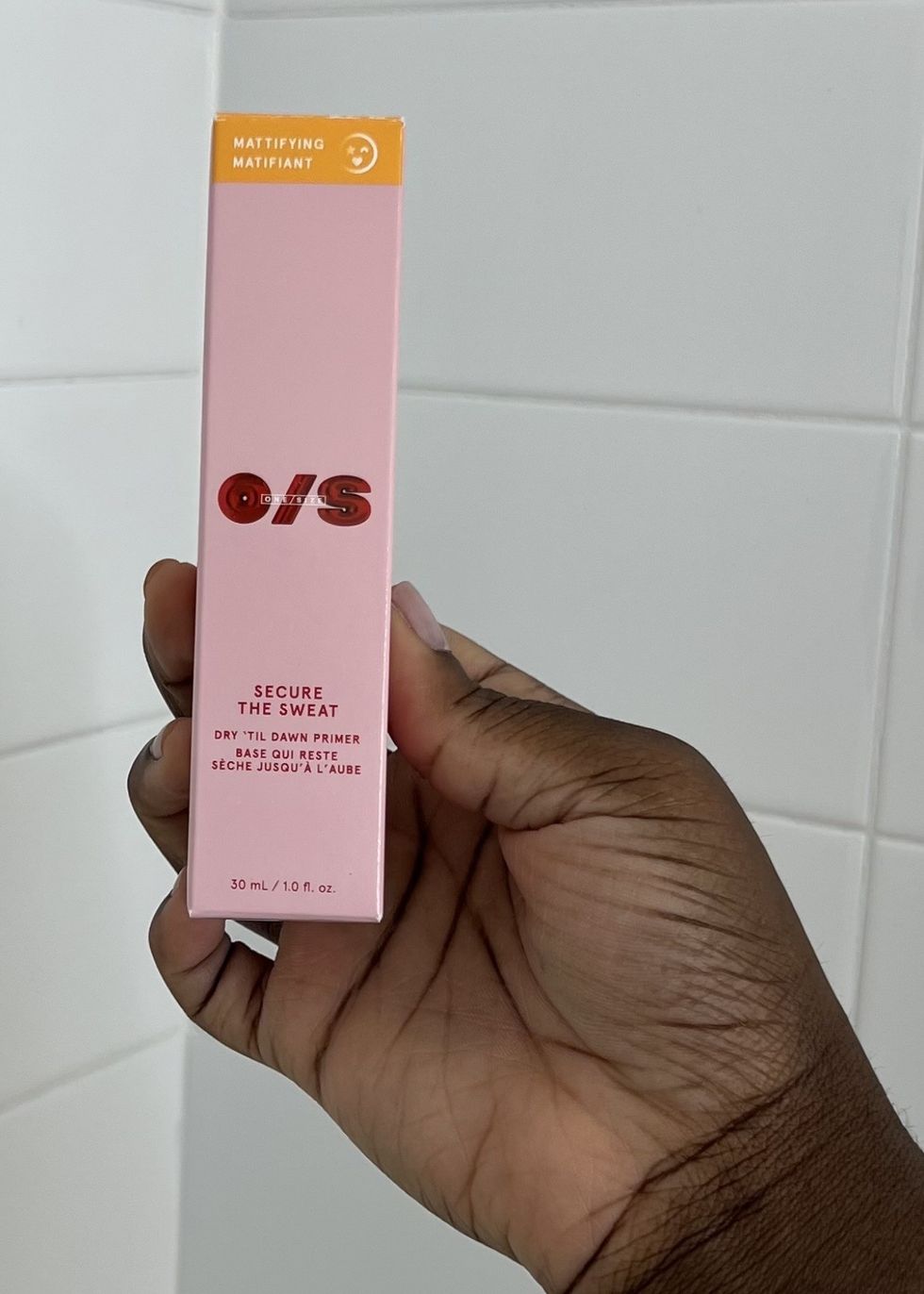 Jorine Dorcelus/xoNecole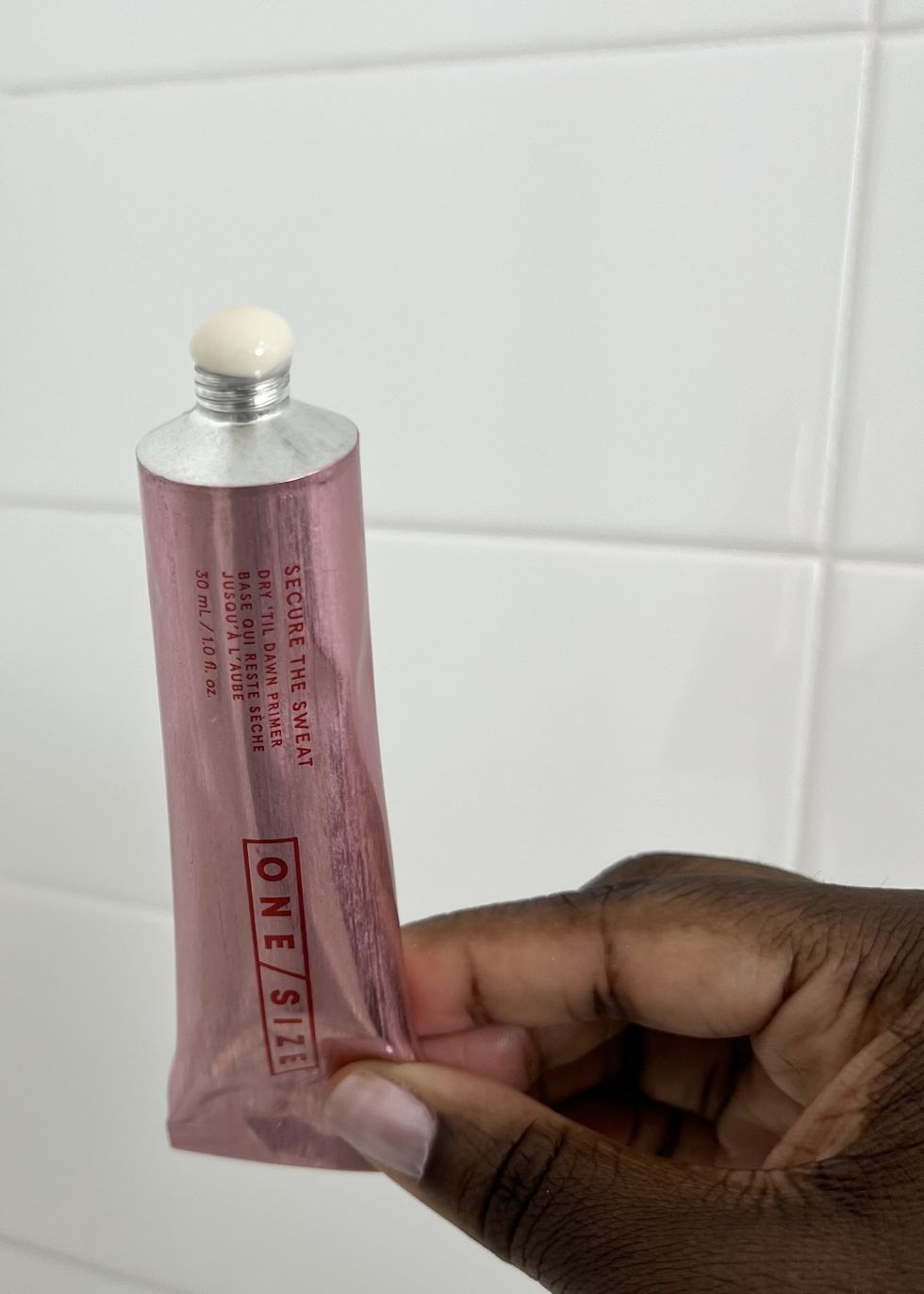 Jorine Dorcelus/xoNecole
How To:
You want to start on fresh skin using a dime size amount. Warm the primer up on your fingertips, then pat the primer into the skin.
This is the step you want to follow to the T to reap the full 12-hour benefits. Wait 1 minute before applying foundation or desired base makeup.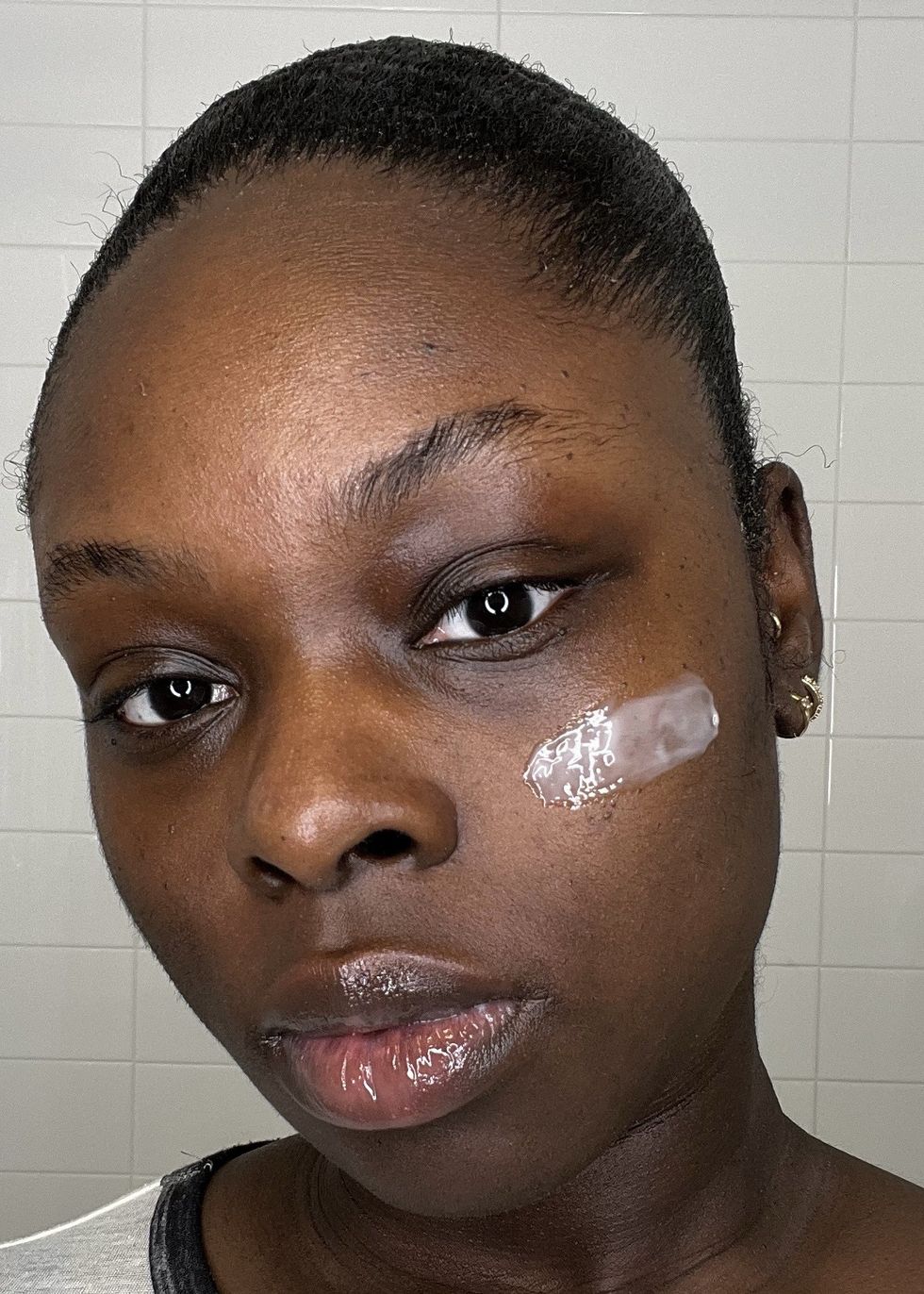 Jorine Dorcelus/xoNecole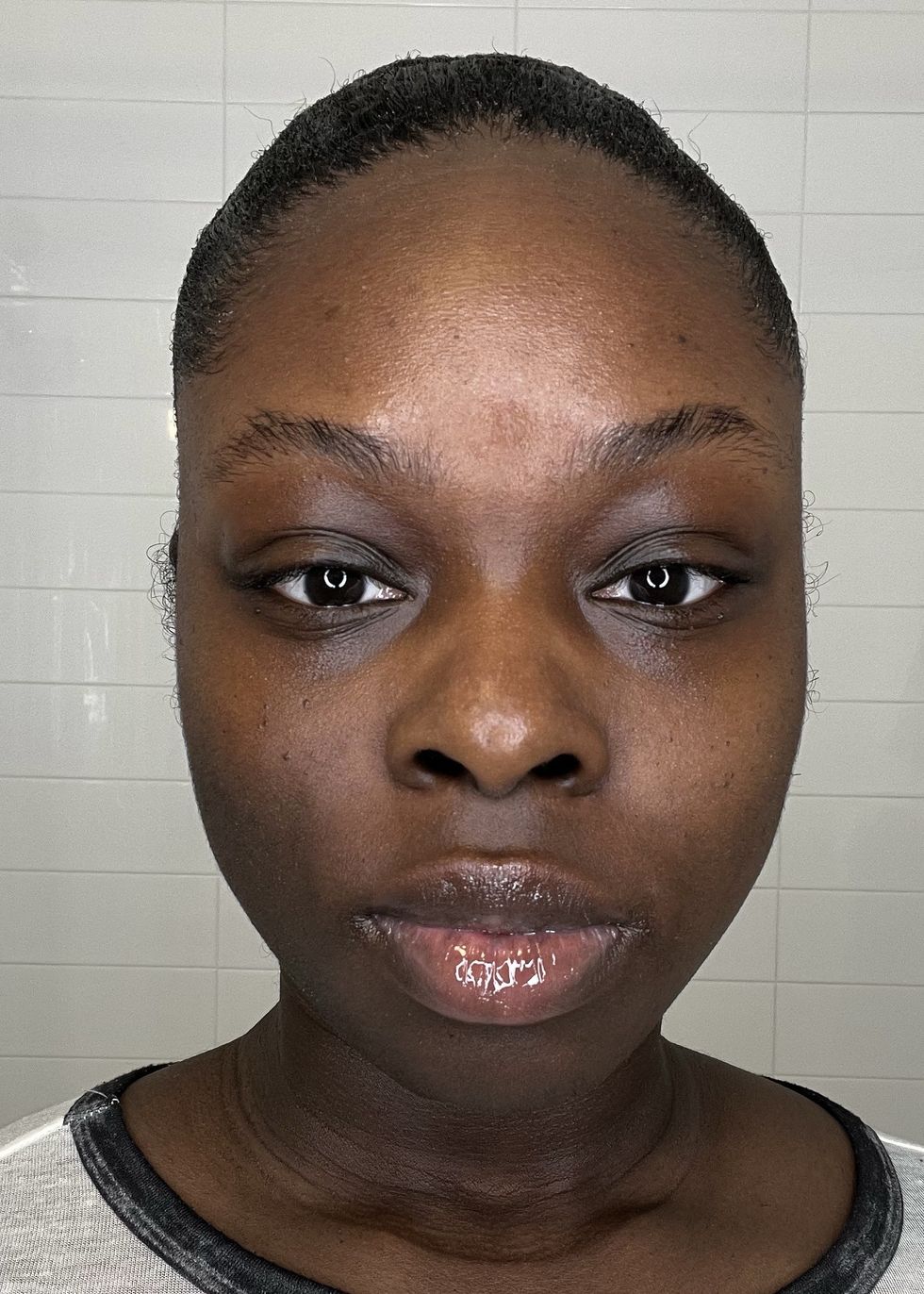 Jorine Dorcelus/xoNecole
The final result is comfortable on the skin while maintaining a completely matte finish.
E.L.F Cosmetics Power Grip Primer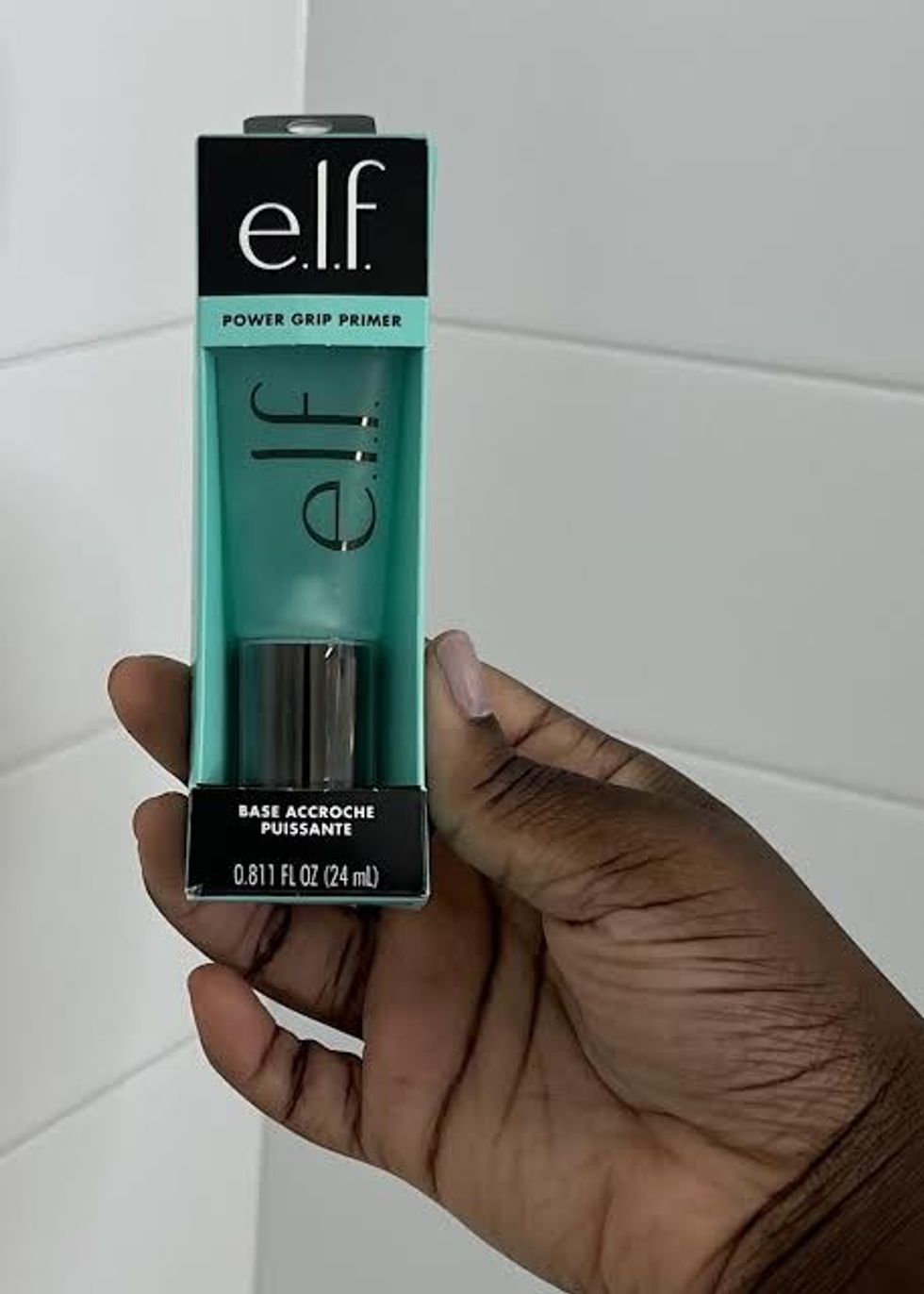 Jorine Dorcelus/xoNecole
The E.L.F Cosmetics Power Grip Primer is the primer of the year for 2023! The Power Grip Primer retails for $10 and is the best cost-effective way to get long-lasting makeup. The Power Grip primer leaves the skin with a super-hydrated natural finish. Great for dry skin types, it's packed with ingredients like hyaluronic acid, niacinamide, and glycerin.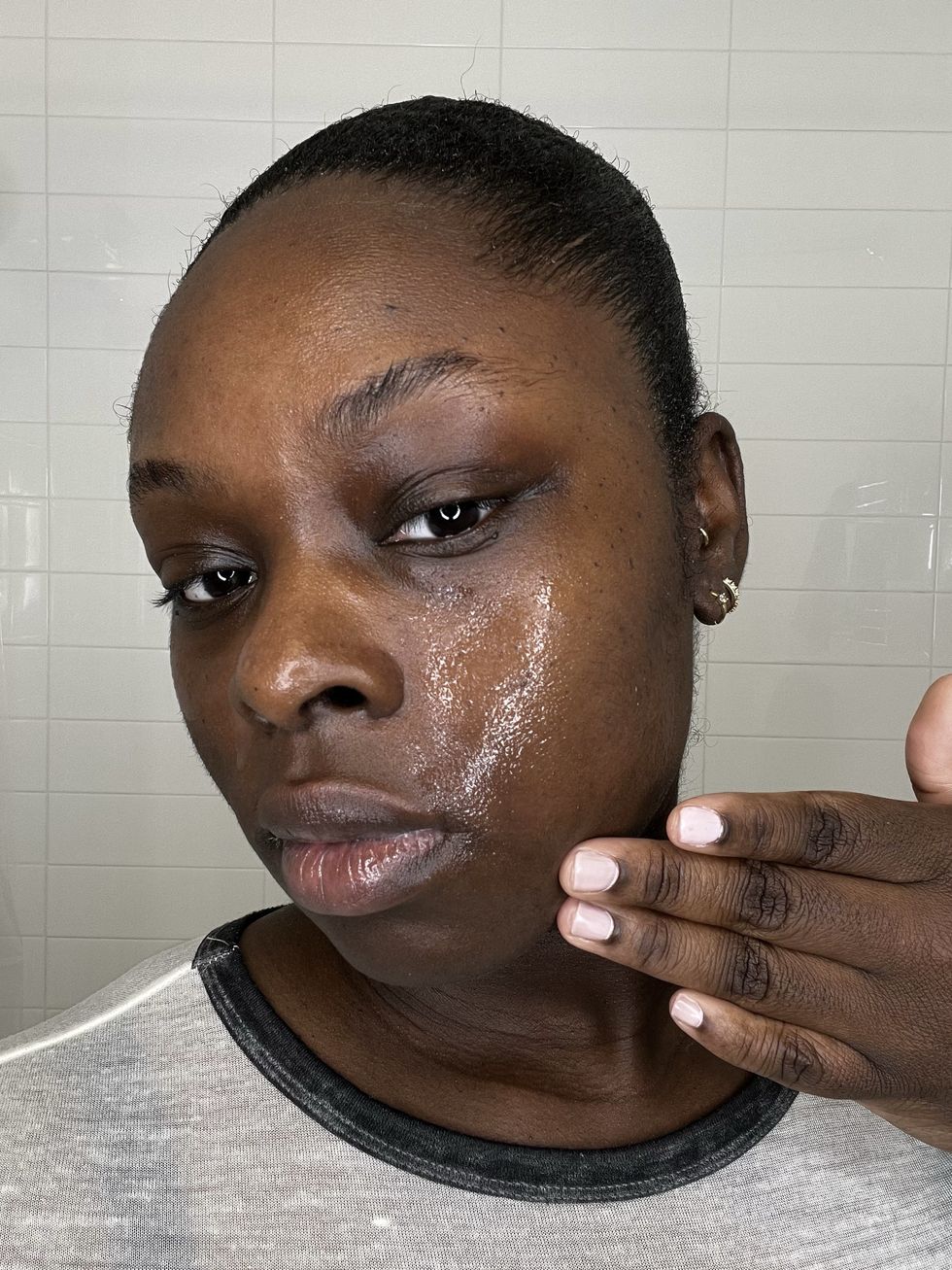 Jorine Dorcelus/xoNecole
How To:
Like Secure The Sweat primer, the application is easy to follow. Apply evenly to the skin. Using your fingertips, warm the product and pat the product into the skin. Allow the primer 30 seconds to set before applying foundation or desired base makeup.
While the E.L.F Cosmetics Power Grip primer is exceptional and a personal favorite, I had to put Secure The Sweat to the test. I wore the primer for a full 12 hours.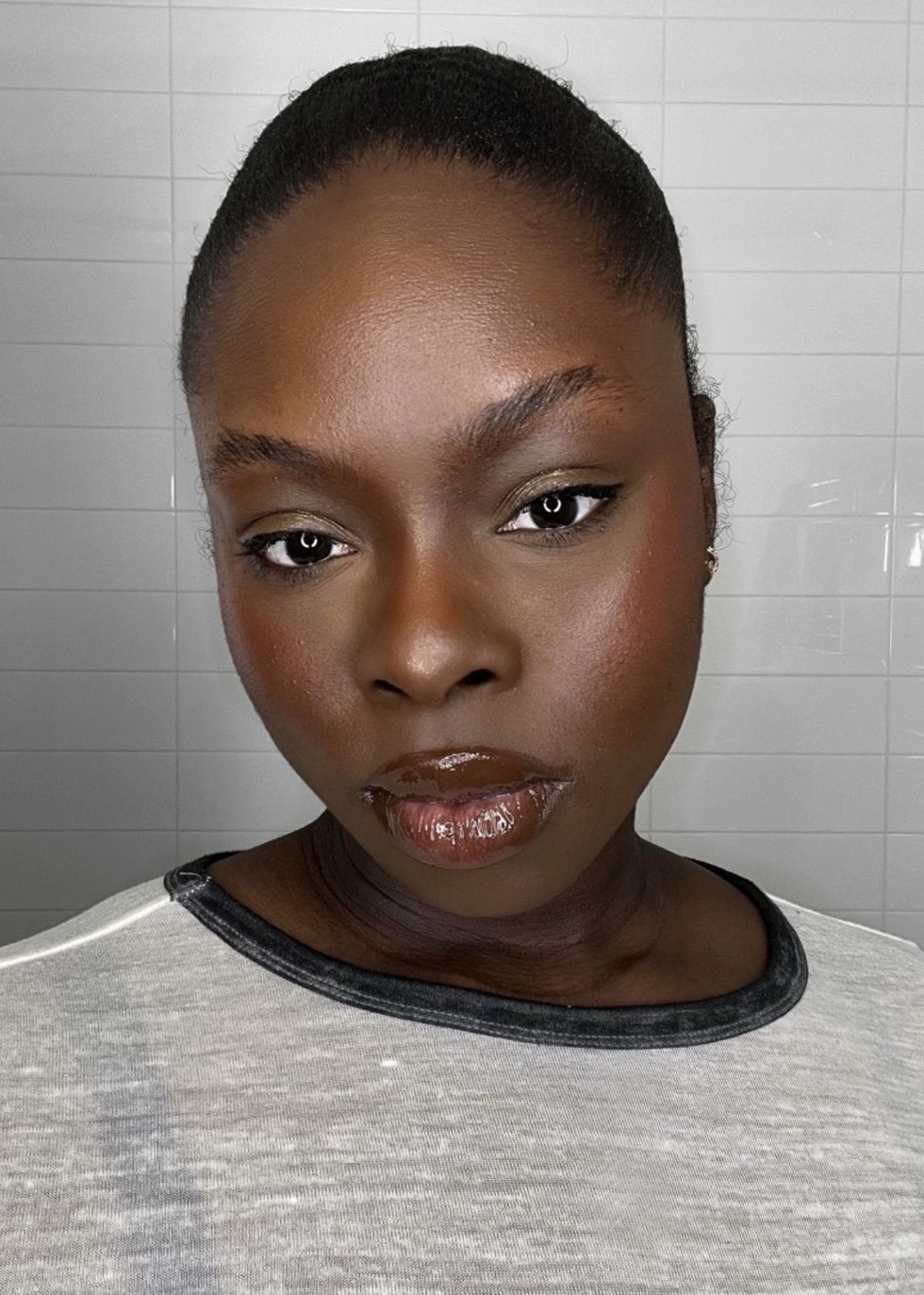 My makeup after 12 hours with primer.
Jorine Dorcelus/xoNecole
As promised, my makeup was intact after a long day of running errands, a walk in 80-degree weather, and filming under studio lighting. I noticed some shine around my t-zone later in the evening, but nothing compared to how my unprimed routine would break down in a 12-hour time frame.
Whether you choose the Power Grip or Secure The Sweat, it's safe to be outside this summer because your makeup is not going anywhere!
Let's make things inbox official! Sign up for the xoNecole newsletter for daily love, wellness, career, and exclusive content delivered straight to your inbox.
Featured image by Brooke Fasani/Getty Images
If you are a fan of the bright under-eye, then you have the legendary makeup artist Kevyn Aucoin to thank. The bright under-eye is only one of the major techniques that Aucoin brought to the forefront of the makeup industry in the '90s. The purpose of concealing the under-eye area is to hide blemishes and discoloration, redness, dark circles, and under-eye bags. However, according to Aucoin's techniques, its main purpose is to lift and sculpt the face adding a new level of dimension.
The bright under-eye can be difficult to achieve. These are some of the common mistakes that are holding you back from sculpted bright under eyes that are giving!
1. You are not using the correct concealer shade.
​Using two concealers makes a huge difference. Start with a shade 1-2 shades lighter than your skin tone. Followed by a shade that is 3-4 times lighter and placed closer to the inner eye to do the heavy lifting and give the bright effect.
Two shades diffuse well into each other and give a cohesive result.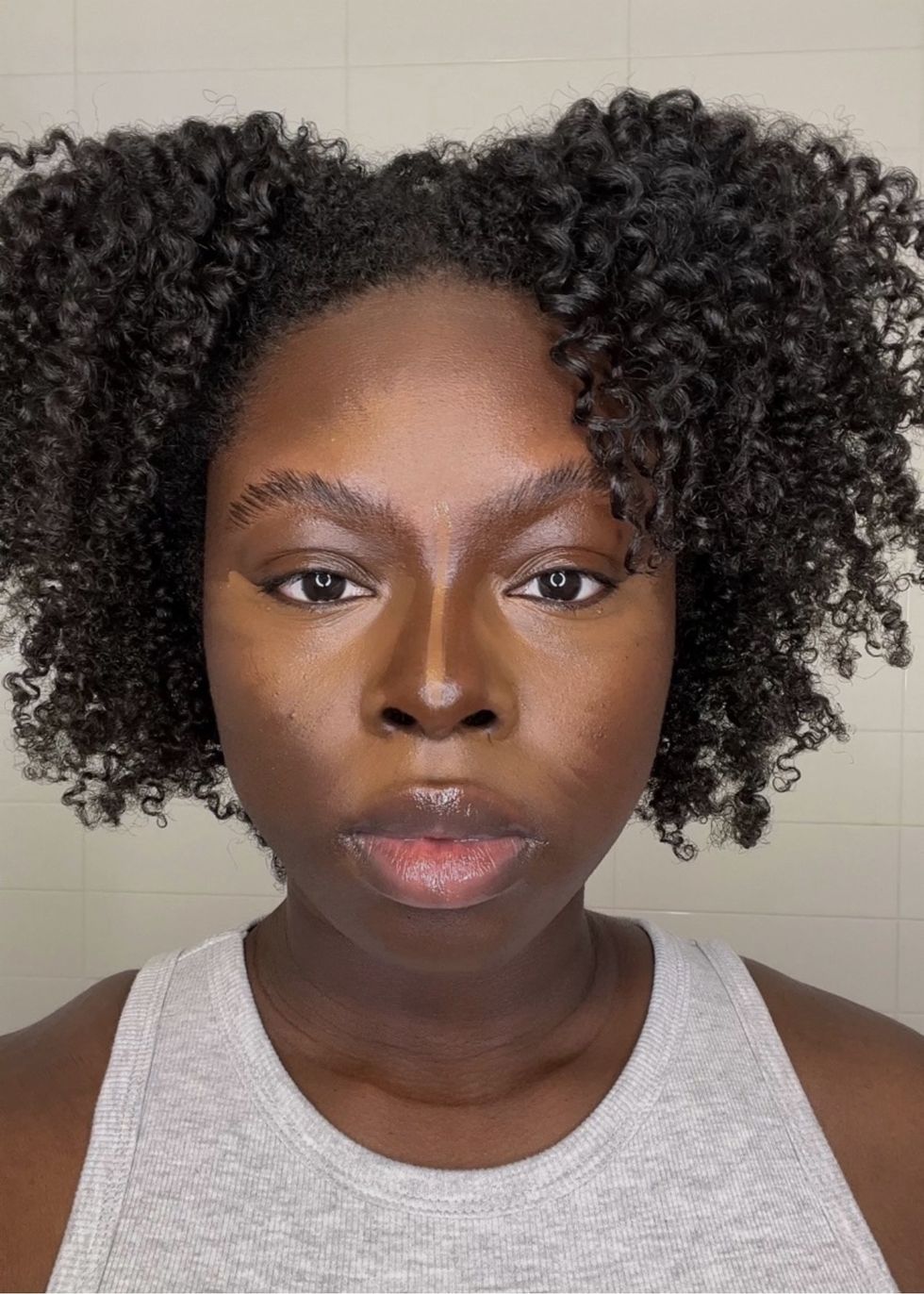 Jorine Dorcelus/xoNecole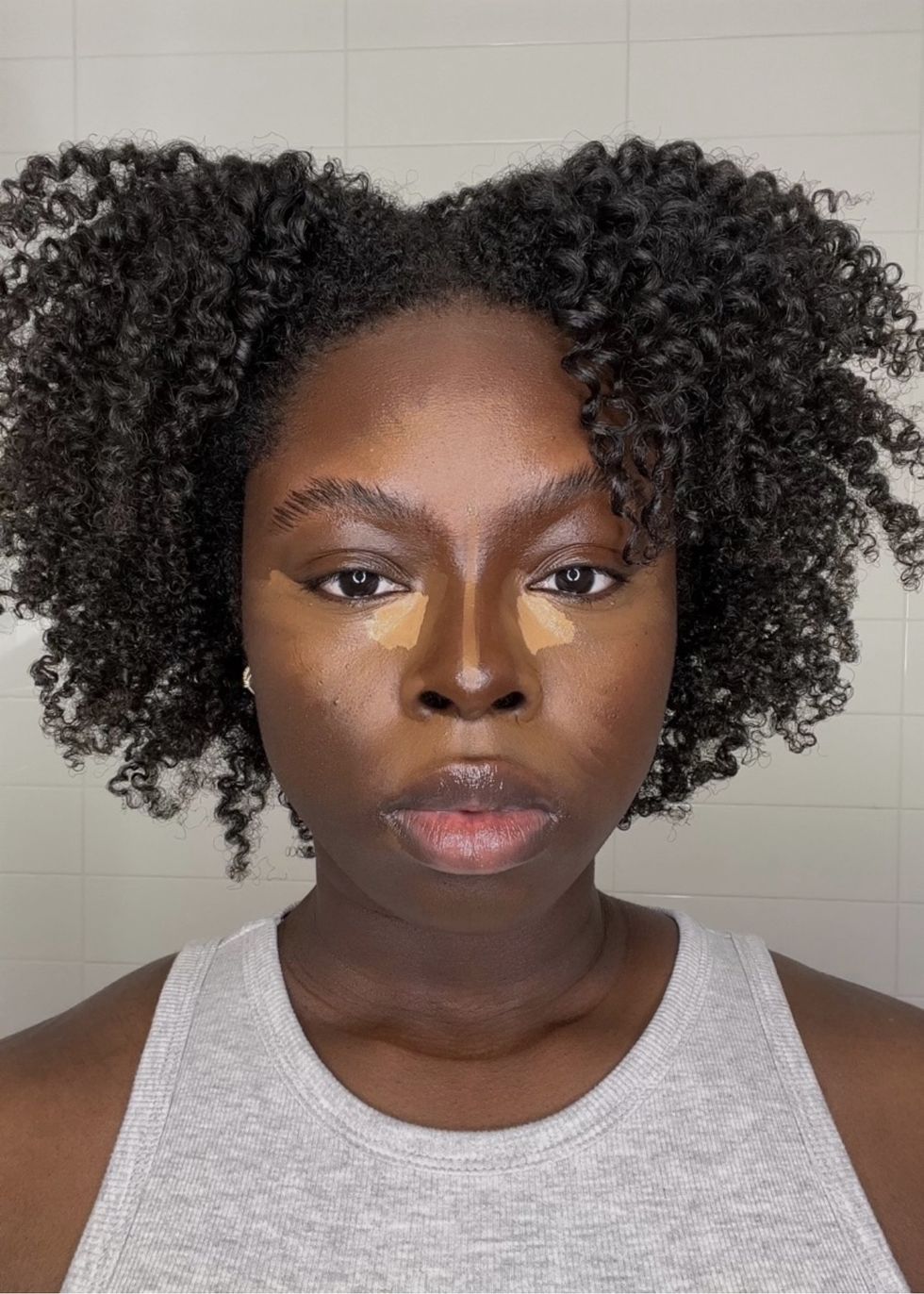 Jorine Dorcelus/xoNecole
2. You are not blending enough.
Don't underestimate the power behind a complete blend-out! Blending your concealer fully is a make-or-break step for the bright under-eye look. Fully blending allows for a seamless transition between the areas of the face meant to be highlighted, and the areas meant to create depth and shadows. So take your time and make sure there are no harsh lines.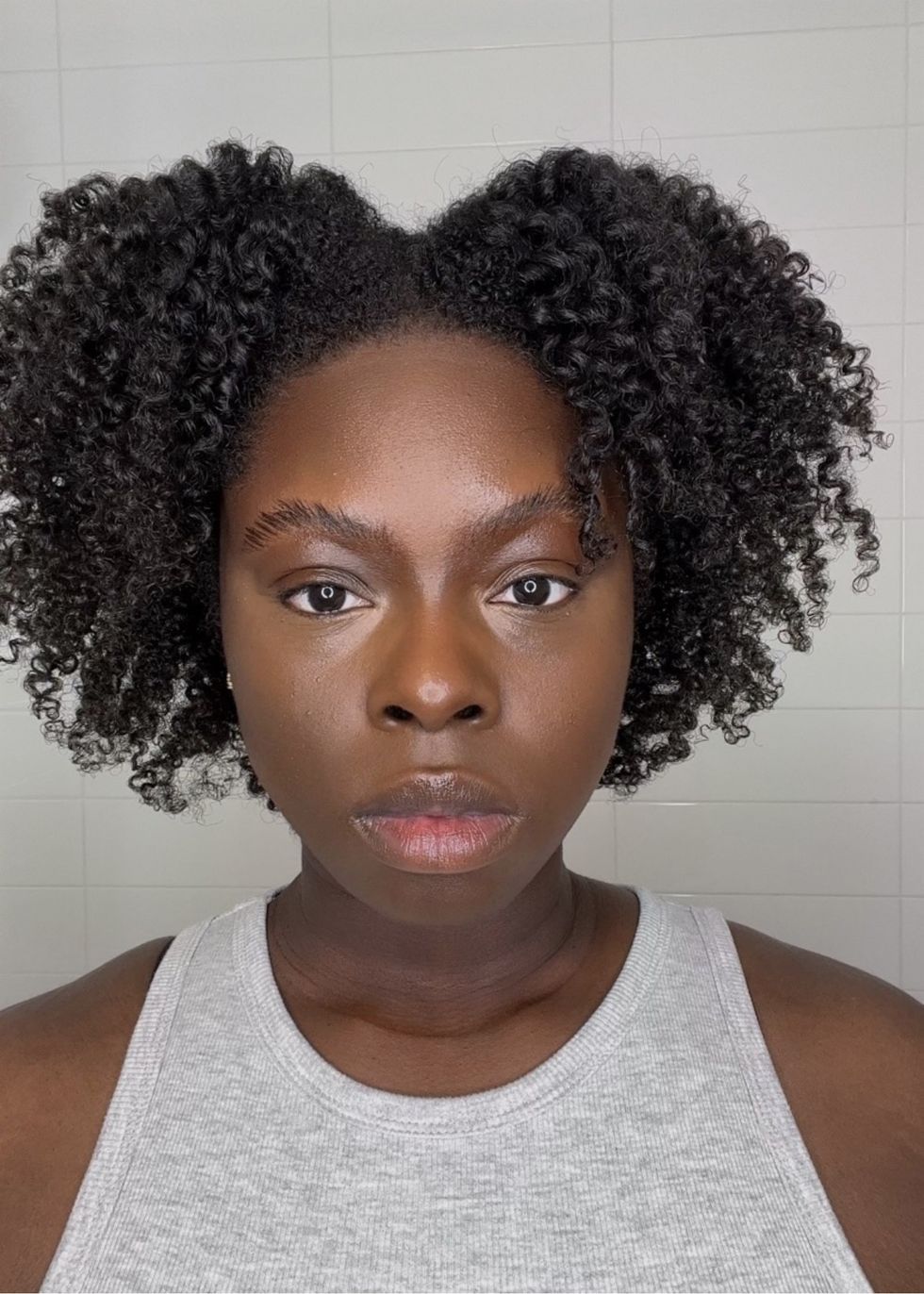 Jorine Dorcelus/xoNecole
3. You are not properly setting the under-eye area.
Set the under-eye using a loose setting powder or brightening powder. The key here is to choose a powder complementary to your skin's undertone and proper placement to prevent creasing. Focus the majority of the powder on the inner eye and defuse the remaining powder to the rest of the powder under the eye.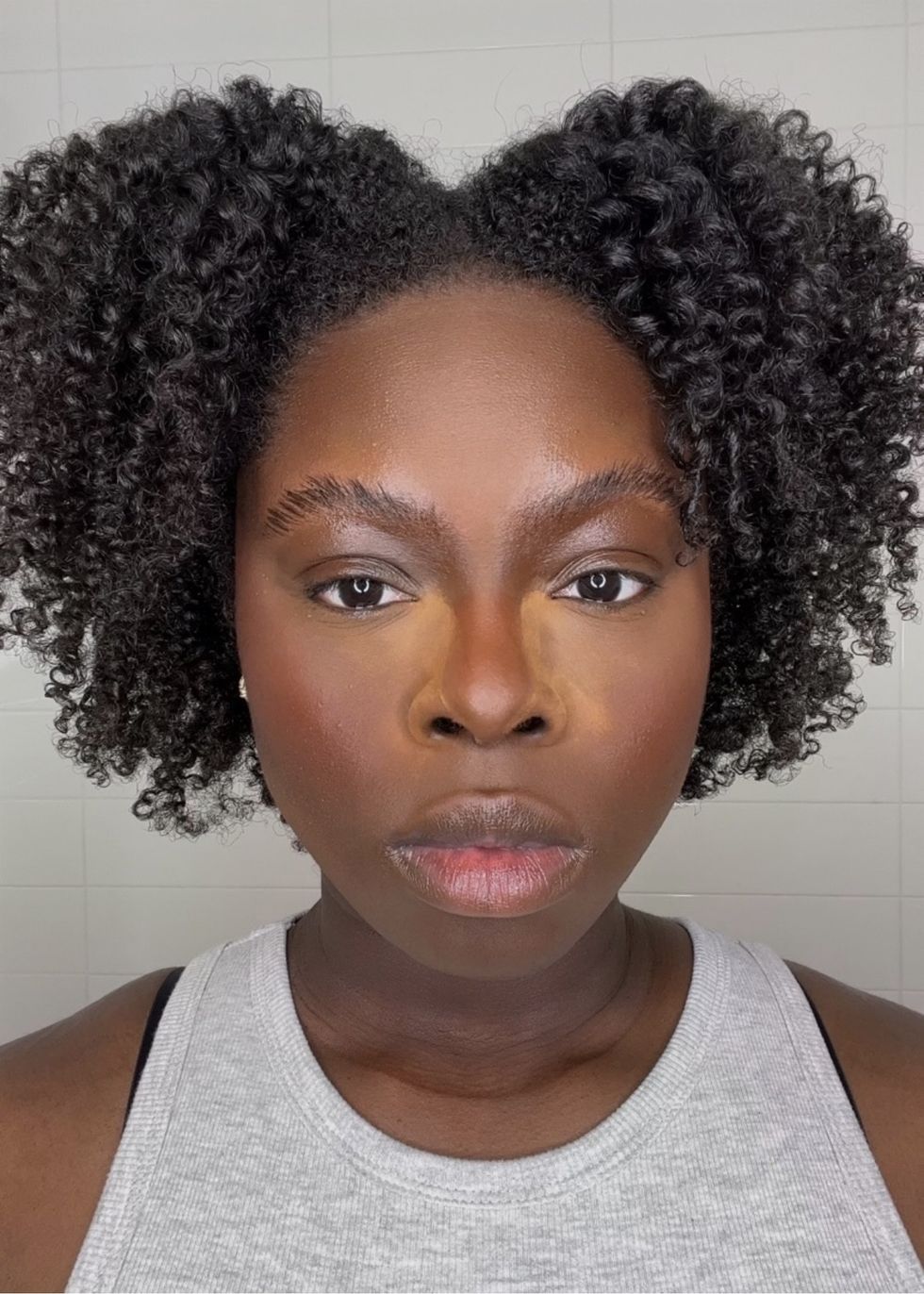 Jorine Dorcelus/xoNecole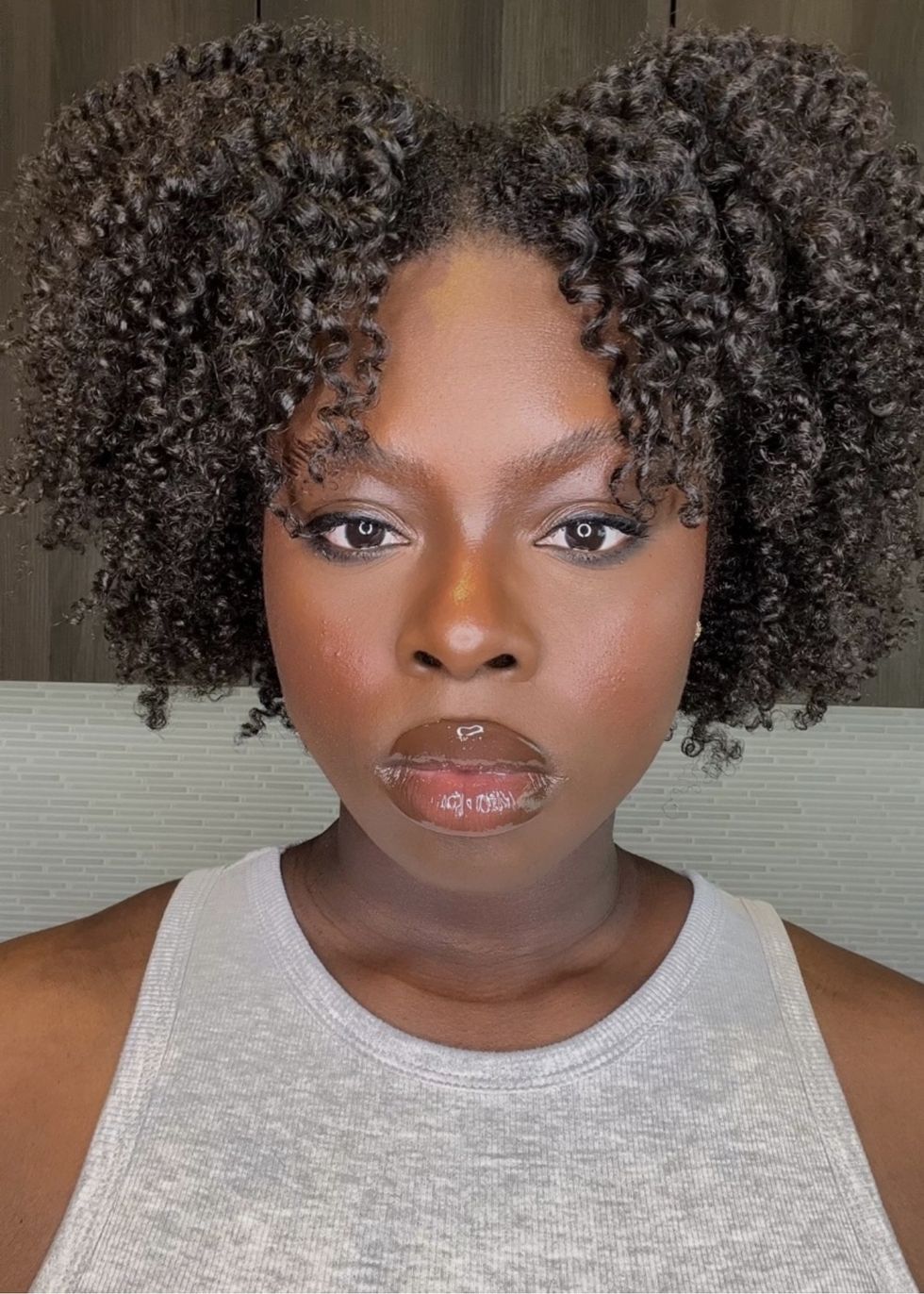 Jorine Dorcelus/xoNecole
Featured image by Catherine Falls Commercial/Getty Images
If you are on naturalhairtok, then you know for spring and summer 2023, mini twists are the focus. Not only for the aesthetics and versatility of the twists but for this protective style's ability to aid in length retention.
When done correctly, mini twists are the perfect hairstyle to help you reach your length goals and learn what works best for your hair type because the style simplifies your routine.
What are mini twists?
Mini twists are tension-free, relieving tension on the hair strands helps to prevent breakage. These twists keep your hair and scalp accessible while still being protective. In this style, you still have the ability to clean your scalp properly as well as remoisturize as needed.
Mini twists help you learn your hair, you install them in sections feeling your hair from root to tip. This puts you in tune with areas that are drier and experiencing damage or are in need of a trim.
What you need to know about mini twists: 
Mini twists can be worn for up to 4 weeks. Keep your wash day routine in place for longer-term protective styling.
Install mini twists with a mousse, cream, or botanical gel, and test your product combinations beforehand. Nothing is worse than spending two hours installing the mini twists only to have your products flake. Less is more and applying one product and water is enough.
Be gentle and patient with the takedown. Use water and a product with slip for taking your twists out. Removing them can take time and you don't want to cause damage when taking them out.
The styling options for mini twists once installed are truly endless, these are the top ways I like to style them!
3 Easy Hairstyles Perfect for Mini Twists
1. To the Side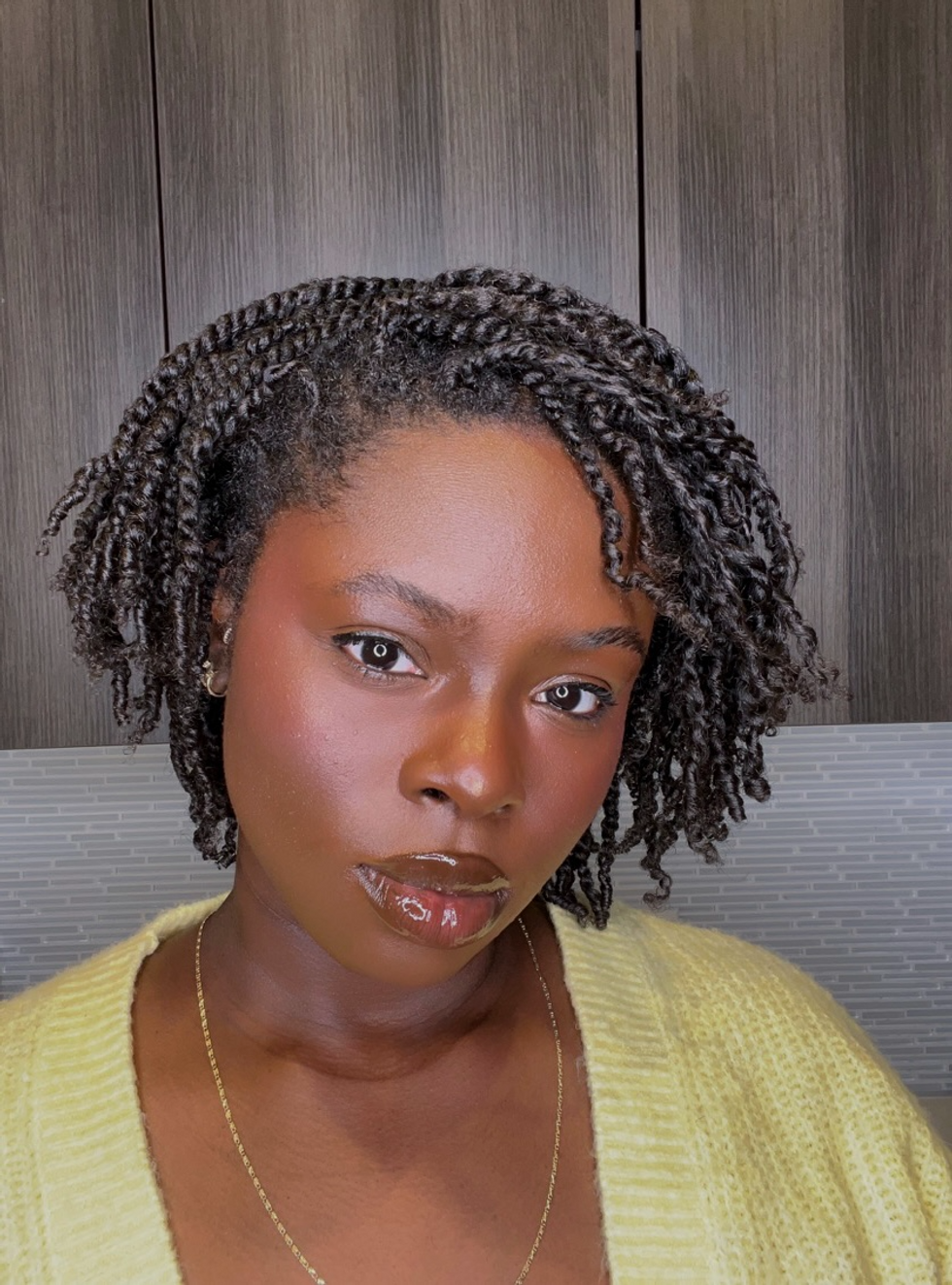 Jorine Dorcelus/xoNecole
2. Half Up, Half Down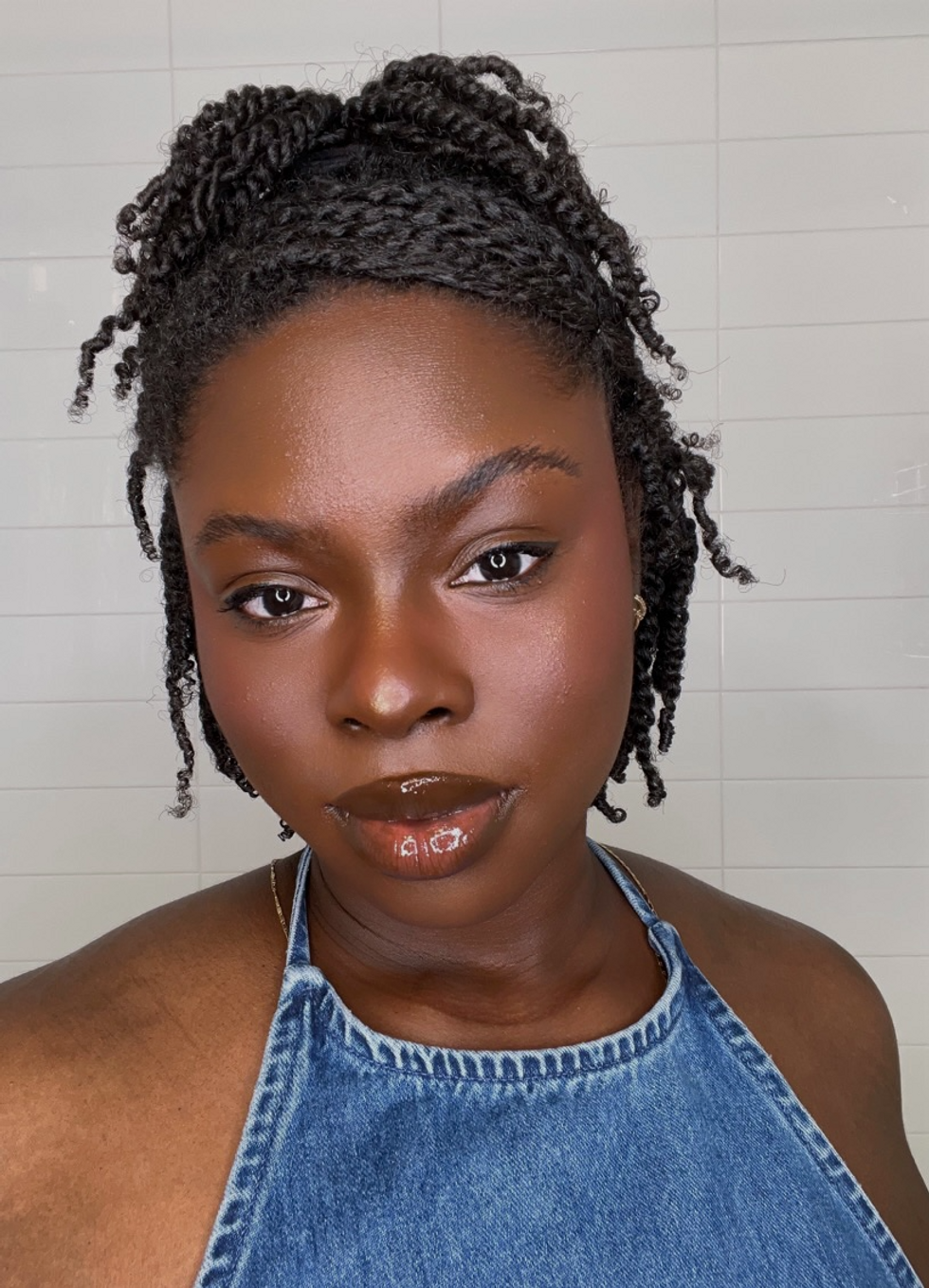 Jorine Dorcelus/xoNecole
3. Space Buns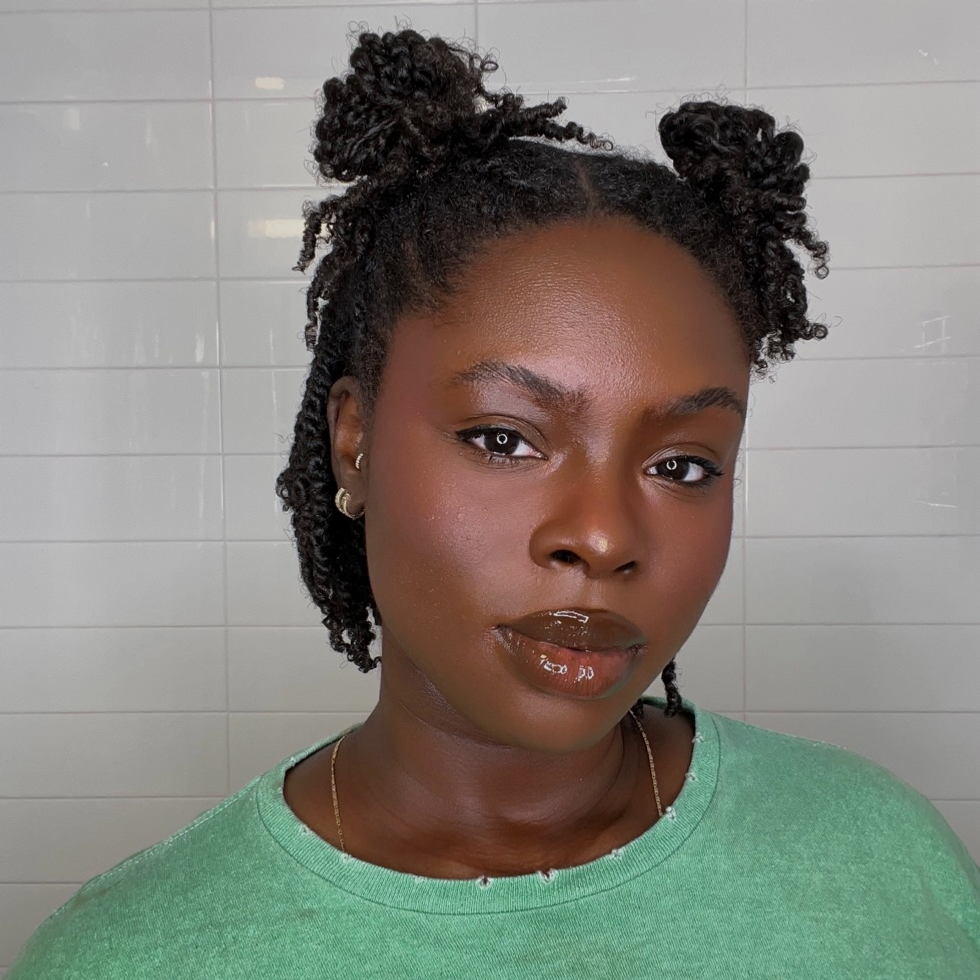 Jorine Dorcelus/xoNecole
Let's make things inbox official! Sign up for the xoNecole newsletter for daily love, wellness, career, and exclusive content delivered straight to your inbox.
Featured image by adamkaz/Getty Images
When it comes to beauty trends, everything comes full circle, and perms are no exception. If you weren't around to experience perms the first time the hairstyle was cool, then the modern version might blow your mind! But before discussing what a GinaCurl is, you have to understand the Jheri curl and what a standard perm is.
A perm is short for permanent wave and is a process that uses chemicals and heat to change the texture of the hair to a curl or wave. Perms work by altering the structure of the hair thermally or chemically and setting the curl pattern and texture. This differs slightly from what we in the Black community have referred to as "perms" growing up, which were formally called relaxers, but the word "perm" could be used to describe the chemical treatment interchangeably.
Similar to perms that are known for creating permanent waves in straight hair, perms for Black hair involved the chemical process of straightening curly hair by breaking the bonds of the hair shaft. In this article, we are focusing on perms that create permanent waves in the hair, not the perms we sometimes call relaxers.
The Jheri Curl
Though originally created by Jheri Redding, an Irish-American hairdresser in the 1970s of Nexxus and Redken fame, the Jheri curl that we've come to associate with was adapted by Comer Cottrell, a Black entrepreneur. Their at-home Curly Kits were specifically created for Black hair and would lay the groundwork for the popular style to be more accessible to everyday people and not just celebs like Michael Jackson and Lionel Richie.
The standard Jheri curl that comes to mind whenever a perm is mentioned requires a two-part application. This consists of a softener or rearranging cream to loosen the hair, followed by perm rods and a solution to neutralize and set the curls. Just like with any process that chemically alters the hair, proper care and technique are needed so as not to damage your hair during the process.
However, as a low-maintenance hairstyle, once the process is done, Jheri curls can be maintained pretty simply and effectively through the daily use of a curl activator.
The GinaCurl
@lorensharice

Reply to @wholistichut I recommend it. It's really helped my hair grow and made maintenance of my hair easier #ginacurl #curlyperm #curlyhair
The GinaCurl, similar to the Jheri curl, has an emphasis on loosening tighter curl patterns. Unlike other perms and relaxers, the GinaCurl is believed to be a gentler and less damaging approach to chemically altering the hair for manageability. The GinaCurl created by Gina Rivera restructures the hair molecules to reduce frizz, making the hair manageable, soft, and moisture balanced.
Per their official website, Rivera's modern take on a perm includes a 3-step process:
Step one is a chemical that breaks down the protein chains in the hair to allow a new shape.
Step two is applying perm rods for the desired curl size and pattern, applying heat for oxidation, and rearranging the hair's protein bonds.
Step three is neutralizing the hair and permanently setting the hair in its new shape.
Where the Jheri curl requires maintenance every 6-8 weeks, the GinaCurl can be done every 6 months.
Featured image by
Spring is here! What better way to add depth to your post-hibernation complexion than with blush? Blushes for deeper skin tones can be challenging. If I'm honest, my first attempts at including blush in my routine were a jump scare. Top beauty brands like Danessa Myricks Beauty, One/Size, Ami Colé, and Haus Labs by Lady Gaga have all launched blushes in preparation for spring. This is everything you need to know about applying blush to deep/dark skin tones this season!
The type of blush matters; deciding whether you want a cream or powder formulation makes a difference. Cream blush is generally more pigmented and hydrating, which allows for more control with product placement. Perfect for newbies and dry skin types. Powder blush, on the other hand, is more transparent and buildable.
The first way you can incorporate blush is as an all-over eyelid color or concentrated as a liner. This placement is whimsical and fun while keeping your features soft.
Wearing blush as an eyelid color or an eyeliner...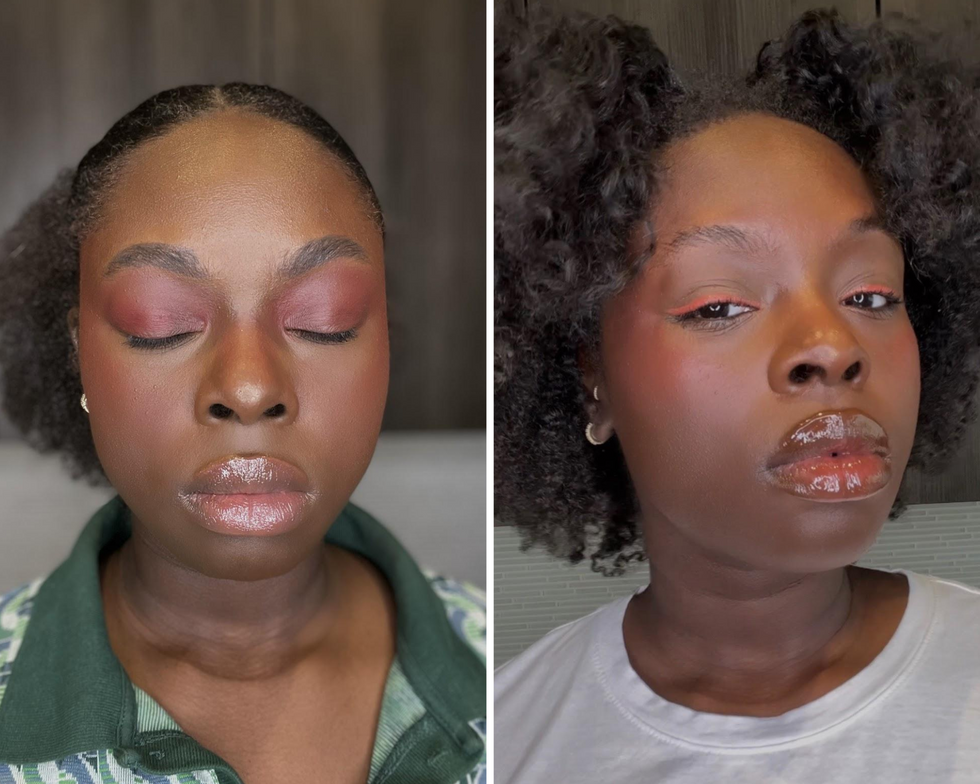 Jorine Dorcelus/xoNecole
For deeper skin tones, complementary blush shades are king! Deep mauve and berry tones are my go-to shades. However, I've found that peaches and pinks are great additions for transition shades on the high points of the cheeks.
Wearing blush as a replacement for bronzer...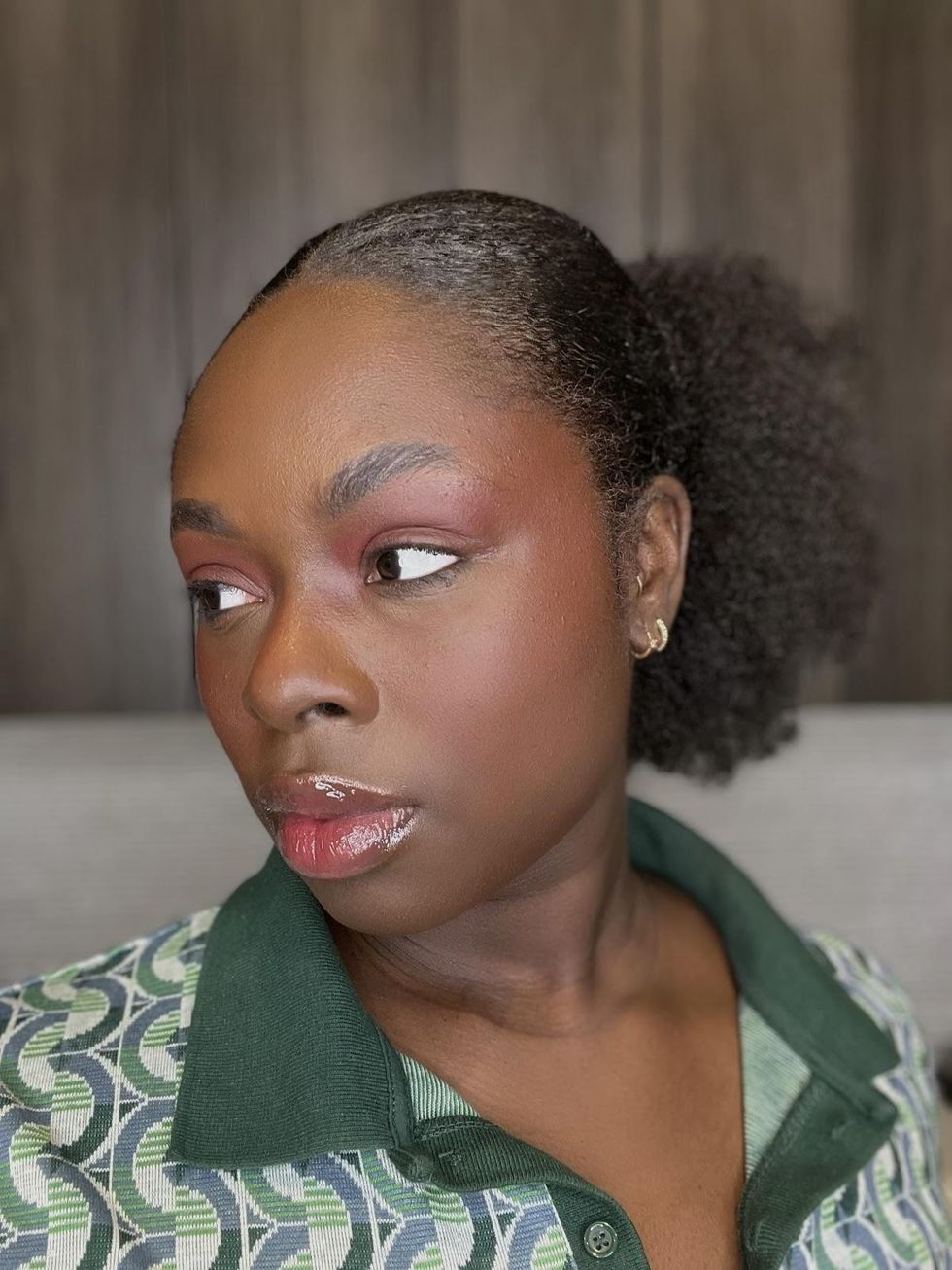 Jorine Dorcelus/xoNecole
The second way you can incorporate blush is as a replacement for your bronzer or on top of your bronzer. For this placement, focus on sweeping the blush upward towards the temple.
Wearing blush in various placements on the face...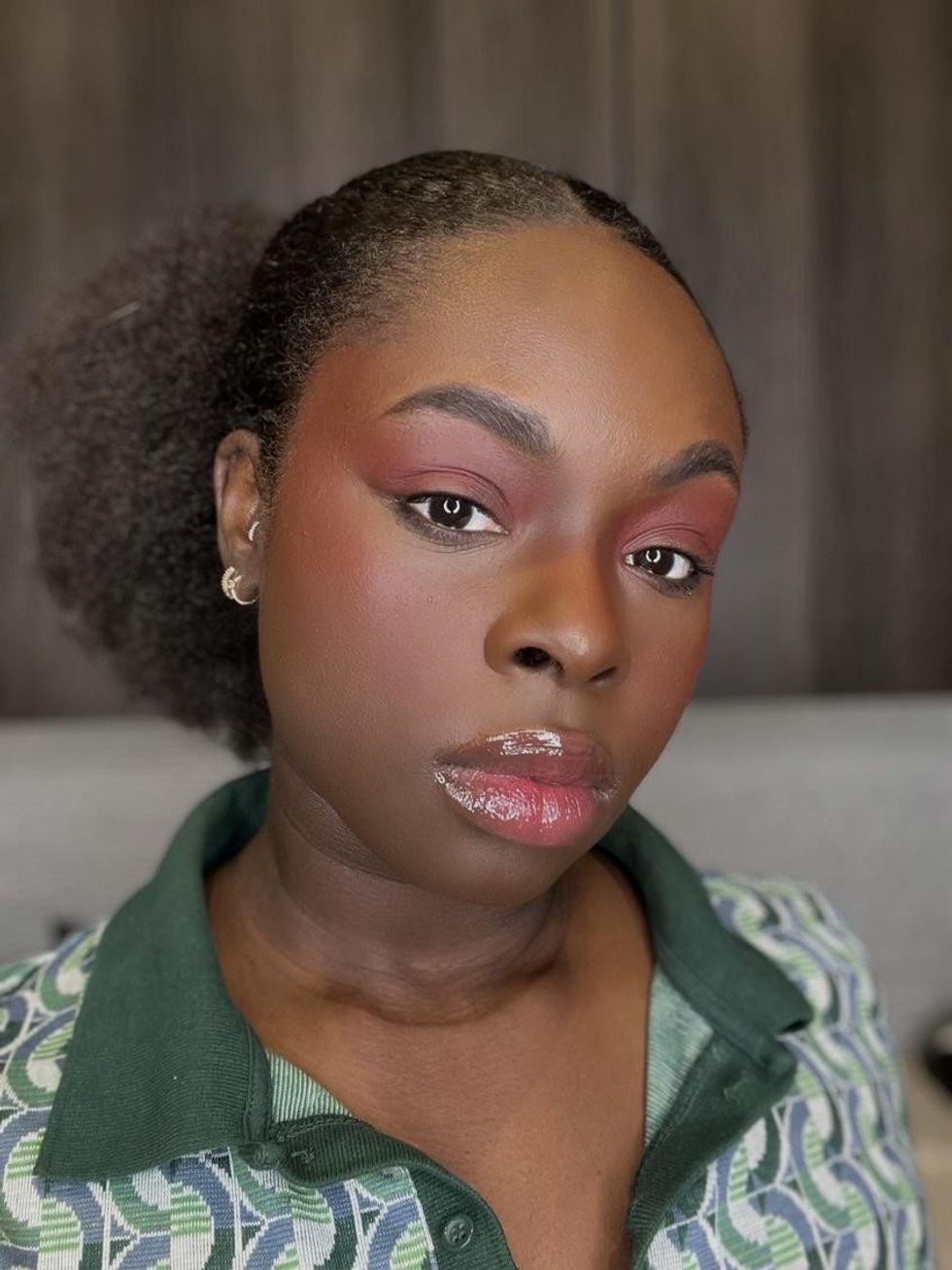 Jorine Dorcelus/xoNecole
​The last tip is to have fun and experiment with placement on your face shape. Try adding blush to the center of the lips to tie in a full look or add depth to a simple gloss.
Let's make things inbox official! Sign up for the xoNecole newsletter for daily love, wellness, career, and exclusive content delivered straight to your inbox.
Featured image by Jorine Dorcelus/xoNecole
Selena Gomez is once again the reigning queen of Instagram, reaching a whole new level of support at 400M+ followers. Whether you are a Selenator or not, you have to admit it is pretty legendary to leave the platform for as long as Gomez has, only to return and become the most followed woman to date. This massive growth and general outpour of support are heavily influenced by the success and impact of her brand, Rare Beauty.
If you are not familiar, Rare Beauty supports mental well-being across age, gender identity, sexual orientation, race, cultural background, physical or mental ability, and perspective. The beauty brand's mission is heavily intertwined with Gomez's experience in the public eye and struggles with mental health. Rare Beauty celebrates uniqueness and individuality, stepping away from unachievable and unrealistic beauty standards, which has, in turn, set Selena Gomez apart.
Rare Beauty encourages us to question what would happen if we stopped trying to be perfect. They open the door for honest dialogue around conventional beauty and the correlation it has on our mental health.
It's clear to see the heart of the brand not only through the Rare Impact Fund but the faces behind the brand. Rare Beauty truly celebrates inclusivity. My favorite example of this is Toni Bravo, known as @bonitravo on TikTok, a former Rare Beauty Social Associate.
Bravo, through several viral videos showcases the depth and range of Rare Beauty products with her unique sunset blush combos for deep and dark skin tones. Bravo spotlights the areas in the beauty space where Black women are generally left out of the conversation. She emphasizes complexion products with the proper undertones, and blushes and highlighters with deep enough shades to complement and enhance our features.
Like Bravo, my Rare Beauty favorites that sparked my love for the brand are:
The Positive Light Tinted Moisturizer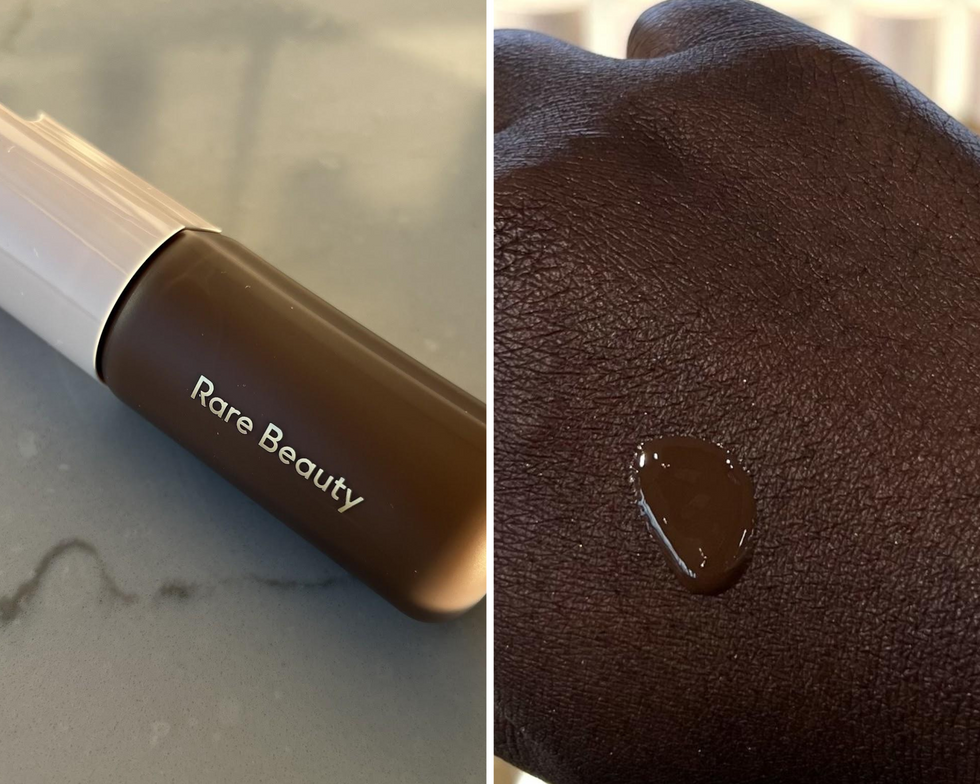 Jorine Dorcelus/xoNecole
I'm in the color 56N and the shade match for the Positive Light Tinted Moisturizer is flawless!
The Always an Optimist Soft Radiance Setting Powder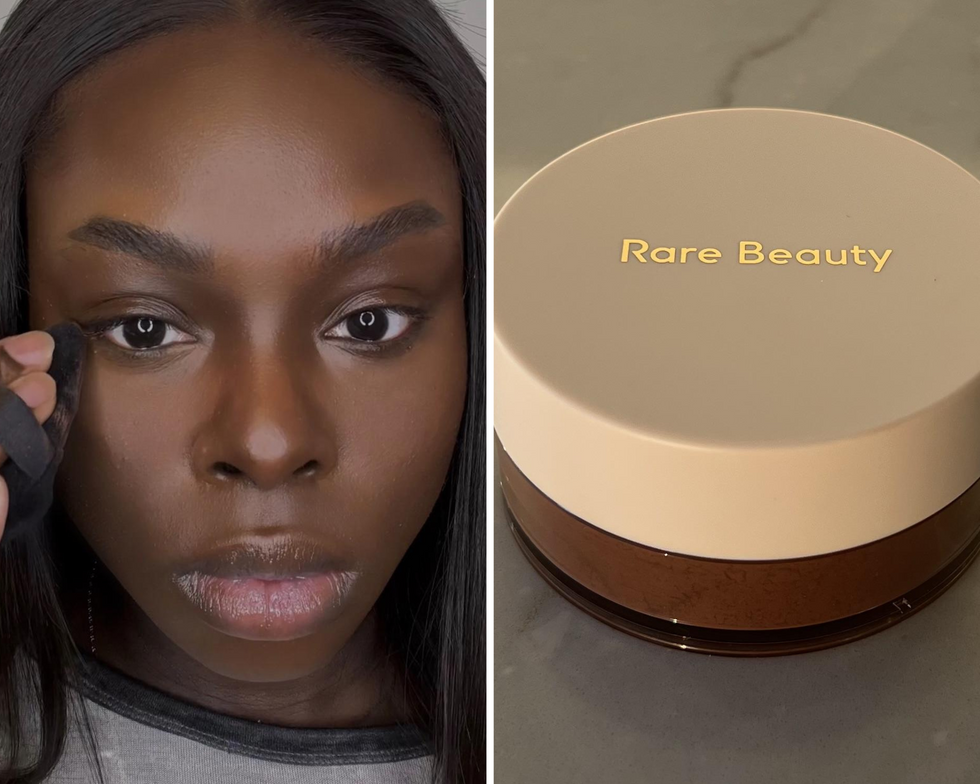 Jorine Dorcelus/xoNecole
This setting powder doesn't get mentioned enough and sets the face beautifully.
The approach Rare Beauty takes in shifting the narrative is refreshing. 2023 feels like a full-blown social media era, with every platform challenging our perception and pushing the limits for perfection.
It's vital to have brands like Rare Beauty hold space to keep us grounded and individually rare.
Let's make things inbox official! Sign up for the xoNecole newsletter for daily love, wellness, career, and exclusive content delivered straight to your inbox.
Featured image by Jorine Dorcelus/xoNecole