Money Talks is an xoNecole series where we talk candidly to real women about how they spend money, their relationship with money, and how they spend it.
Self-proclaimed "Olivia Pope of Branding" Timeesha Duncan is no stranger to saving her finances. With a savings plan incorporating putting away 20% of what she earns per month into her savings, which she invests into a high-yield savings account, this personal brand strategist and experiential consultant is successfully developing generational wealth. Today, Timeesha is recognized as an international best-selling author, serial entrepreneur, brand marketing expert and educator who helps transform their ideas into income, monetize their genius, build strong sense of communities and social impact through leadership.
The Atlanta, Georgia resident by way of Bronx, New York has a strong belief that people should quit codependency when it comes to relying on others to fill financial gaps and not relying too much on the social security boat to pull into the dock. By building a lucrative Instagram brand and parlaying that into public speaking, writing and coaching, Timeesha left the C-Suite of Coca-Cola after her nine-year tenure to rake in the profits for herself and her family - ultimately taking control of her income and her finances by the reins. She is currently a podcast host alongside her husband on Fix My Brand and co-founder of national workshops The Mogul Builder and The Bombshell Experience.
In this installment of "Money Talks", xoNecole spoke with Timeesha Duncan on letting go of unhealthy money mindsets, wealth being more than having physical capital and splurging on a coach to elevate her business.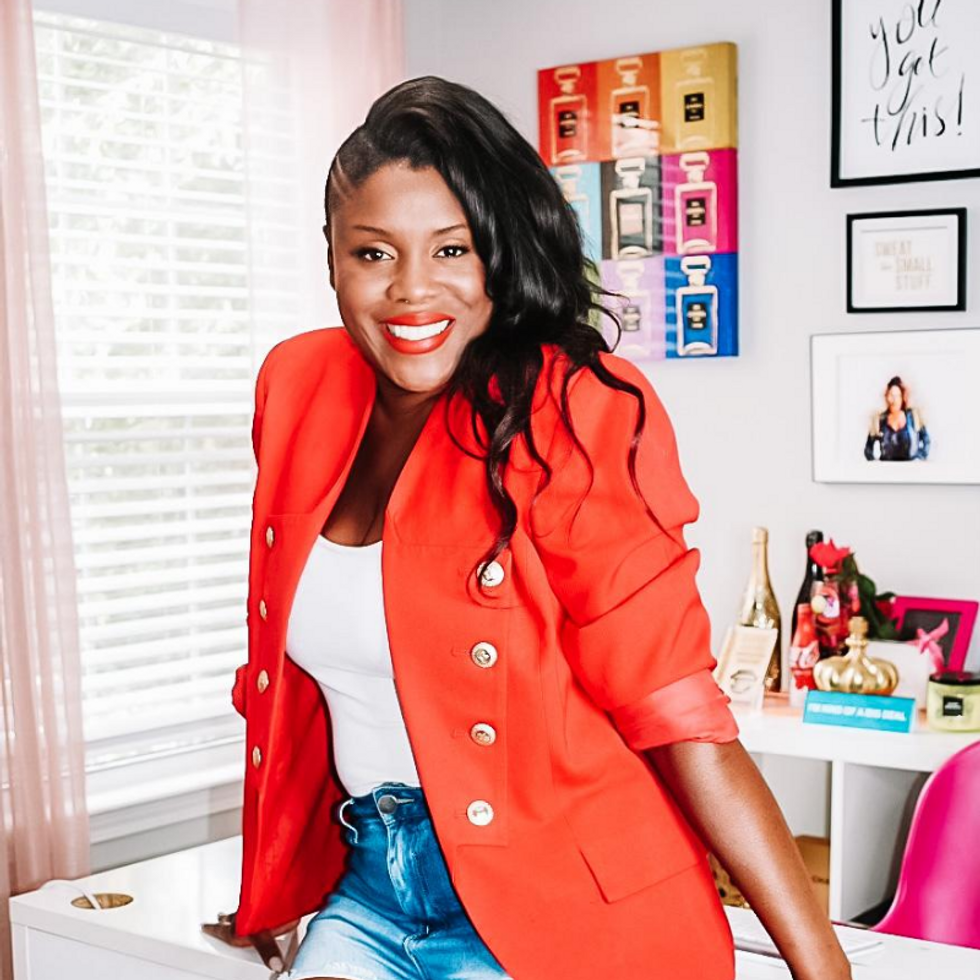 Courtesy of Timeesha Duncan
On her definitions of wealth and success:
"Wealth to me is not just having physical capital, but having worth, assets, and possessions that accumulate value over time. Success is being able to accomplish things that make you happy. It's not about reaching a certain level of income or status. If you are happy at what you've accomplished, you're successful."
On the lowest she's ever felt when it came to her finances and how she overcame it:
"Three weeks after I left my corporate job, I made $12,000 from an online course I created. It felt awesome. However, my next course flopped. I had put in all this work and not a single person bought the course. Right around the same time, my mortgage was due and I had -$67 in the bank. I didn't have another product to sell, no income and no hope. I would literally just stare at my computer hoping some bright idea would fall from the sky to help get me back on track but it didn't. I would look at others in my industry, who appeared to be killing it, and yet I was sitting on the sidelines. I went into a deep depression. I was stuck and couldn't get out of it. My ability to create was gone. I started to regret the decision I made to quit my job. I lost my motivation and had to file for unemployment to help me get back on my feet.
"My mind wanted to give up, but my heart kept tugging at me to keep going. My family pushed me to rediscover my talents, stop feeling sorry for myself, and get to work. I started revisiting comments, and emails from previous clients on how I helped shape their business and changed their lives. This helped to recharge me. So I decided to give it another shot. The next course I created made over $25K which was double what I made the last time. That was the reassurance I needed to keep going."
On her biggest splurge to date:
"I spent over $60K on a coach to help me grow my business. I was excited about working with this particular coach because I felt she could take my brand to superstar status."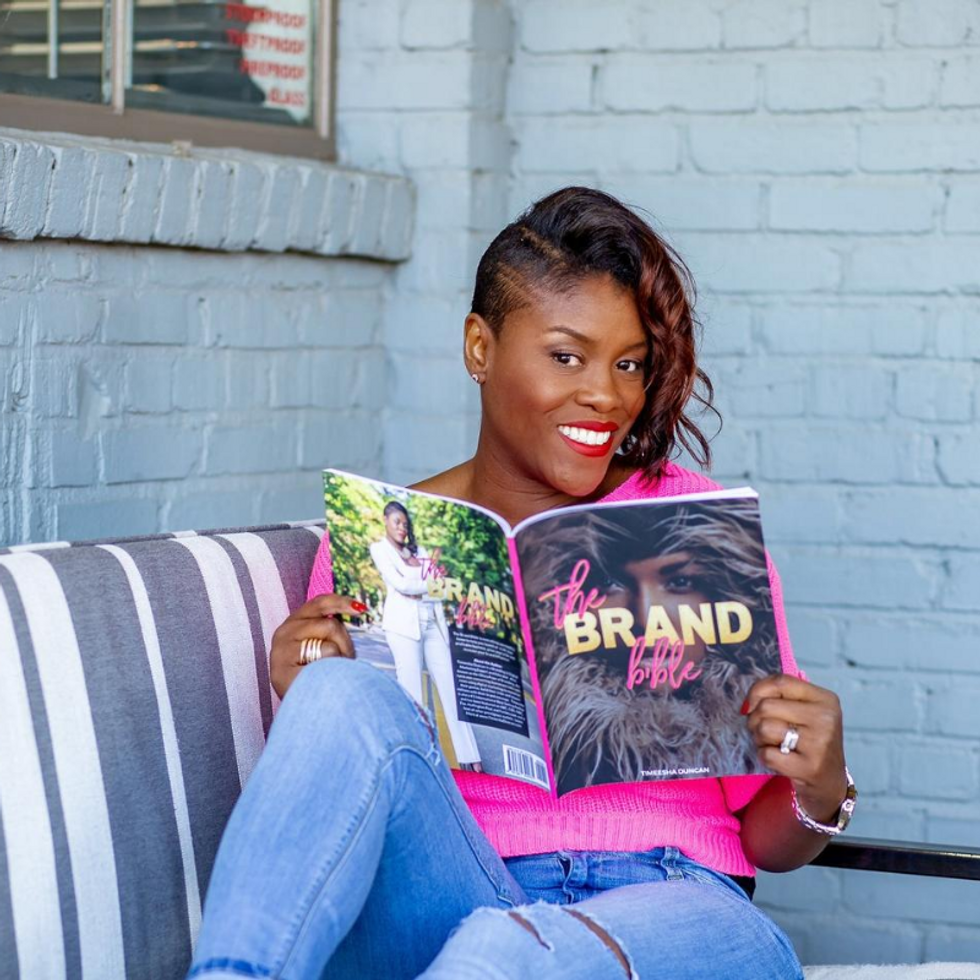 Courtesy of Timeesha Duncan
"I made $12,000 from an online course I created. It felt awesome. However, my next course flopped. I had put in all this work and not a single person bought the course. Right around the same time, my mortgage was due and I had -$67 in the bank. I didn't have another product to sell, no income and no hope. I would literally just stare at my computer hoping some bright idea would fall from the sky to help get me back on track but it didn't. I would look at others in my industry, who appeared to be killing it, and yet I was sitting on the sidelines. I went into a deep depression. I was stuck and couldn't get out of it."
On whether she's a spender or a saver:
"I'm definitely a spender. I have always had a hard time saving money. If I see something I want, I buy it. I learned over the years that I had a bad relationship with money and I needed to reverse it or I would be broke forever (laughs). I love money and numbers but not accounting."
On her savings goals and what retirement looks like to her:
"I want to be able to save at least $15K-$30K each month. Retirement looks like me having seven-figures in the bank, several investment properties, and a house on a beach."
On the importance of investing:
"Investing is very important to me because I don't want my children to ever need or want for anything if something happens to me. I've had investment properties in the past and currently looking for more to acquire, and recently started investing in stocks and trading."
On her budget-friendly must-haves:
"I'm actually a budgetnista. I enjoy finding great things on a budget. I shop at thrift stores a lot to find low-cost, one-of-a-kind items. My press-on nails are my biggest budget must-have. I can't live without them. I have been wearing press-on nails for over a year now which has saved me about $720/year on getting my nails done twice a month. I used to also spend about $300/month on my lashes. I found the perfect lash strips from Walmart that cost me $4.88 and those are also a must-have. I check Amazon first before I buy anything, which also helps to save on items."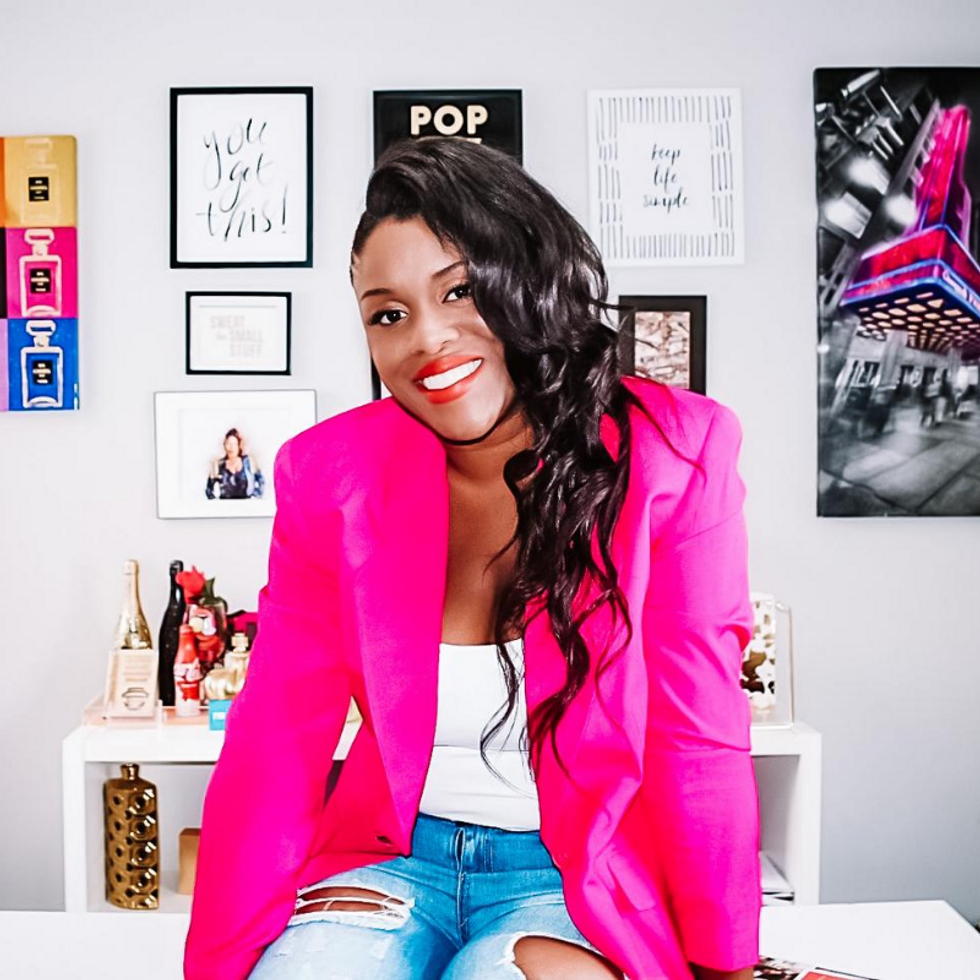 Courtesy of Timeesha Duncan
"My intention behind having multiple ways to make money came from me not wanting to run out of it. As a business owner, I realize that every business has seasons. When I started my business I only had one offer, and when that 'season' was slow, I wasn't making any money. So I needed to create different ways for others to work with me. I also wanted to meet my clients where they were."
On her intentions behind multiple streams of income:
"I provide 1-1 coaching, which is a more personal experience for my VIP clients and corporations, I also have online courses, books, a membership program, speaking engagements, and brand sponsorships. My intention behind having multiple ways to make money came from me not wanting to run out of it. As a business owner, I realize that every business has seasons. When I started my business I only had one offer, and when that 'season' was slow, I wasn't making any money. So I needed to create different ways for others to work with me. I also wanted to meet my clients where they were. Some are not ready for the 1-1 experience just yet and want other ways to experience working with me."
On unhealthy money habits and mindsets:
"I always looked at money as 'the root of all evil', or that money was limited because 'money doesn't grow on trees'. And therefore, subconsciously I felt bad when I made a lot of money. Maybe that's why I could never keep it. I eventually realized that those are not true and were just sayings that were fed to me by my parents because that's what was told to them. Changing my view of money and inviting it into my atmosphere, instead of pushing it away has truly helped me to prosper. I started making more money and it would come from places I wouldn't even expect. When I'm closed off, the money faucet closes too."
On her money mantra:
"You only live once. Buy the shoes."
On the craziest thing she's ever done for money:
"I was hosting a conference and didn't have enough money to pay for all the expenses so I took out a title loan on my car. I regretted that because the interest rate was super high, and I never paid the loan off. It took me years to get my title back."
On the worst money-related decision she's ever made:
"Investing $60K in a coach. I wouldn't say it was the worst decision I made, but I honestly wasn't ready for that type of coach. I invested the money because I thought this person was going to give me a 'magic pill' to success. It took a while before I realized there is no such thing as a magic pill. I would have invested that money so differently, if I had hindsight 20/20 back then."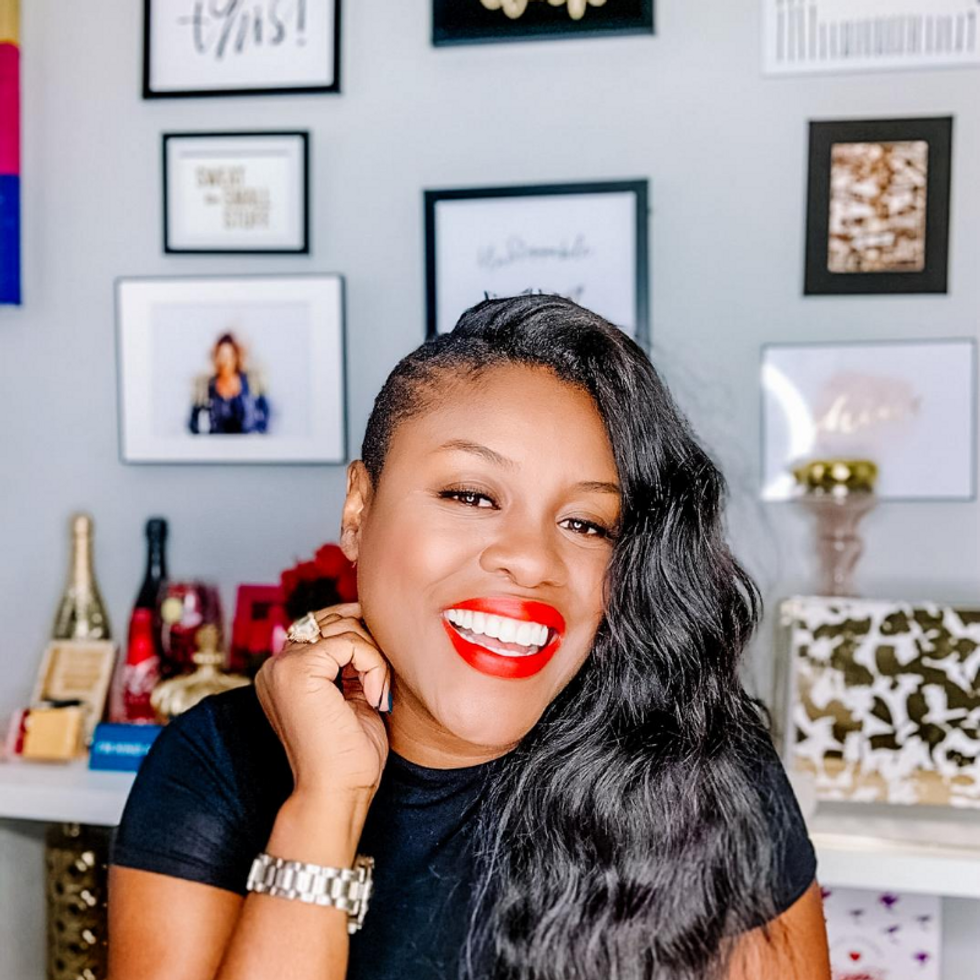 Courtesy of Timeesha Duncan
"Changing my view of money and inviting it into my atmosphere, instead of pushing it away has truly helped me to prosper. I started making more money and it would come from places I wouldn't even expect. When I'm closed off, the money faucet closes too."
On her budget breakdown:
How much do you spend on eating out/ordering in?
"I love to cook, but staying in the house for six months has me tired of looking at (and cleaning) my stove. We've been ordering out a lot lately. So feeding a family of four a couple of times a week is about $125."
Gas/car note?
"Excited that I will be paying off my S550 this month, so goodbye car note! Corona has helped a lot with keeping gas expenses down, but it's about $60 to fill up with premium gas, so I would say about $120 -$150 a month."
Personal expenses?
"Massage Membership, $100/month. Pedicure every two weeks, $50/month. Eyebrows maintenance every two weeks, $20/month. Haircuts and products, $75/month. Drinks with the girls twice a month, $100. If Amazon or Sephora bullies me into buying something I don't need, $100/month."
For more of Timeesha, follow her on Instagram.
Featured image courtesy of Timeesha Duncan
Originally published in September 2020
Keep reading...
Show less
It's been 5 years since we've launched xoNecole, and as I reflect on the journey I can't help but be filled with gratitude. I left behind the celebrity gossip world to create something that was uplifting and elevating for women of color as they navigate different aspects of their lives, a decision that admittedly was both terrifying and exhilarating. There were many times when I questioned whether or not I had made the right move:
Would people shift with me as I transitioned out of the celebrity-obsessed culture to create more positive content?
Could I grow a community of dope, fearless women who were on a mission to become their best selves?
Would the risk prove to be rewarding?
The answer is it a resounding hell yes!
Thanks to you, xoNecole has expanded above and beyond my wildest dreams. You've fearlessly shared your stories, showed up and showed out from the digital space to live events, and championed your fellow tribe of women along the way. The xoNecole community is one that I'm proud to laugh, cry, and learn with on a daily basis. Without a doubt, you guys have been instrumental in the success of the brand and how far we've come, and it wouldn't be a party without having you there to celebrate this milestone with us.
So join us TONIGHT as we give a virtual toast to 5 years with our xoTribe. You'll meet the key players on the xoNecole team as they share the ups and downs of building the band, and hear testimonies from the women who were instrumental in the launch and growth of this empowering platform. I hope that hearing about the beginnings and how it all transformed into the beautiful brand it is today will inspire you to aim BIG!
Note: Must be a member of our xoTribe community.
Keep reading...
Show less
"Mentors have played an important role in my life since my college days. Nothing beats the feeling of having someone you can call during those dark times when you just feel like giving up or during the best of times when you are celebrating a victory. I don't think I would be the woman I am today if it wasn't for certain individuals who believed in me on days when it was hard to believe in myself." - Pauleanna Reid
Ladies, let's step into some facts: the world of business is made for white men.
Which is why it is imperative for us, individually, and in businesses, to seek mentorship. The survival rate of a female entrepreneur declines by 50 percent if she doesn't have a mentor. And even more shocking, according to INC Magazine, 70 percent of mentored businesses survive more than 5 years, essentially doubling the rate for non-mentored small businesses.
And someone who can directly attest to that, is serial entrepreneur, Pauleanna Reid.
Reid, who has been dropping gems each week in our members community to help our xoTribe achieve a mindset equipped for success, has gone from a college dropout with over $50,000 of debt, to running a six-figure high-functioning business. When she's not interviewing some of the nation's most successful entrepreneurs as a Senior Contributor at Forbes, you can catch her ghostwriting books for high-profile celebrities and CEOs, and mentoring hundreds of women as they transition in their careers through her New Girl on the Block mentor program.
She fiercely has the inside scoop on how to get your brand in the right rooms with the right people. Reid has six mentors that guide her in different areas: five being women of color, one being a white man who tells her what happens around the table and in the boardroom.
She knows how to position herself for the right information and she is always looking to share what has taken her years to figure out.
And you know here at xoNecole, we are all about seeing our ladies be the absolute best version of themselves.
Tonight, we will be hosting a special fireside chat and mentor Q&A session featuring xoNecole founder, Necole Kane, and Pauleanna Reid. In this virtual session, you'll learn more about how Pauleanna transitioned out of her 9 to 5, and started her entrepreneurial journey, as well as the best way to craft your elevator pitch, and the best approach to finding a mentor while also making sure that the relationship is mutually beneficial.
This event is for xoTribe Members only. We are offering 50% off of our annual membership for the month of August. Click here to join.
Featured image via xoNecole
Keep reading...
Show less
There was a time when my style inspo came solely from TV shows or even popular magazines. Now I simply click on an influencer's profile, and boom a beauty how-to, the latest fashion trend, and sometimes just pure entertainment. It's no wonder that influencer-marketing has become the successful business that it has. As an entrepreneur, I'm always curious to know more about a brand's process. What works and what doesn't? How am I able to make my passions profitable?
A few months ago at the Aunt Jackie's Grapeseed Collection event, I met beauty influencer Kimberly White. We chatted about the highs and lows of being a creative, and she schooled me on the importance of high quality content and consistency. I knew she'd be the right person to explain more on brand-building and landing paid partnerships.
Check out our conversation below.
Tell me a little bit about your brand.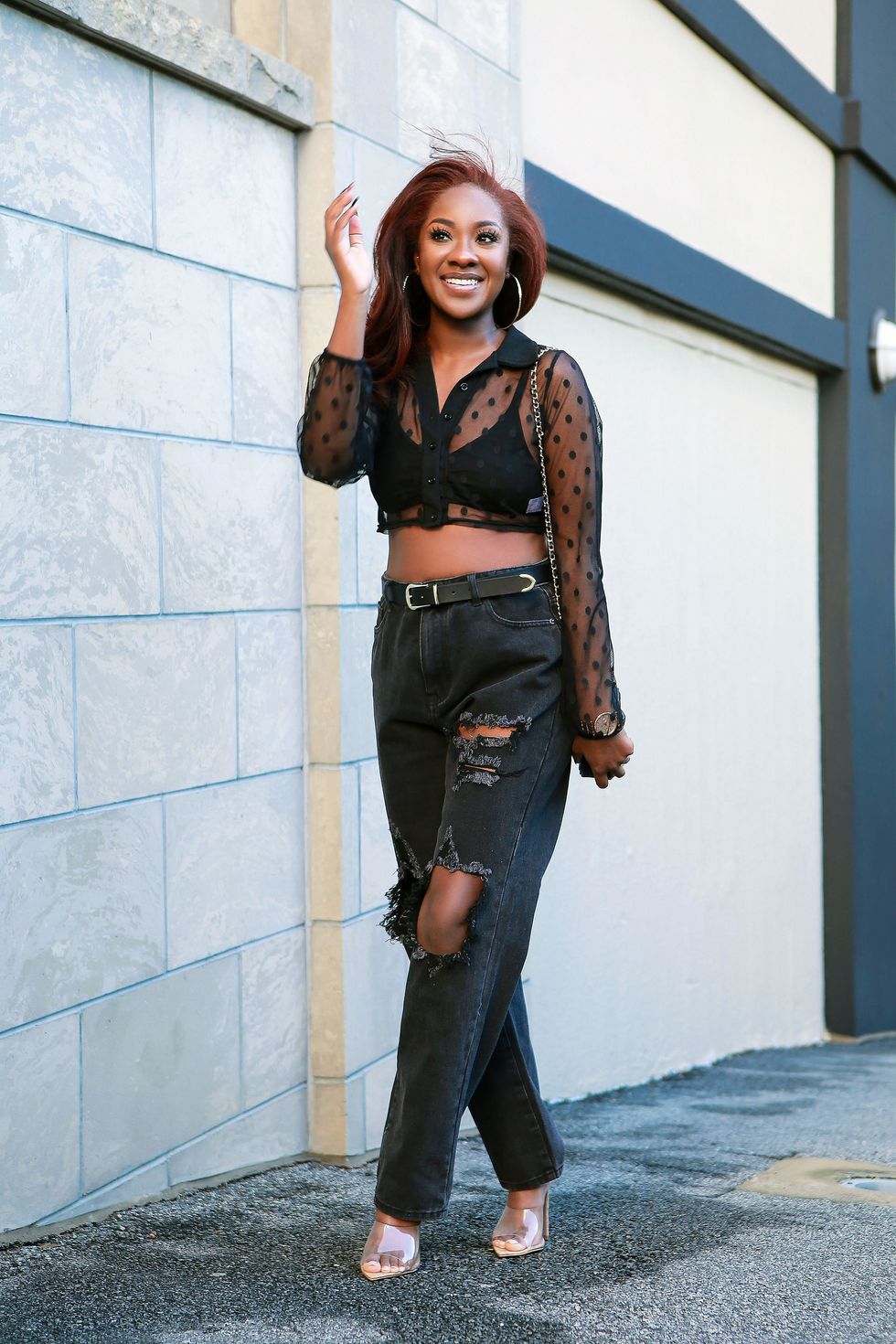 Courtesy of Kimberly White
I created my brand to inspire women to be comfortable in their own skin, while being their most authentic selves. My purpose is to provide hair and skincare information, while showcasing the latest fashion and beauty trends. There aren't many kinky-haired brown-skinned girls represented in the media, so I love being a positive example for others who look like me.
How did you build your following?
I started to build my following by sharing pictures of my natural hair journey. I cut off my heat damaged ends in 2016 and created a pic stitch of the process to share on my Instagram. From there, I continued to show my various hairstyles, the products I was using, and I also created a YouTube channel to help build my audience.
When sharing my pictures on Instagram, I tagged many natural hair pages with large followings, and would often get reposted, so new people would find and follow me through those pages. I also posted consistently to my Instagram page almost every day. Over this past year, I transitioned into lifestyle blogging, where I continue to share hair content, along with beauty, fashion, and more.
How important is hashtagging?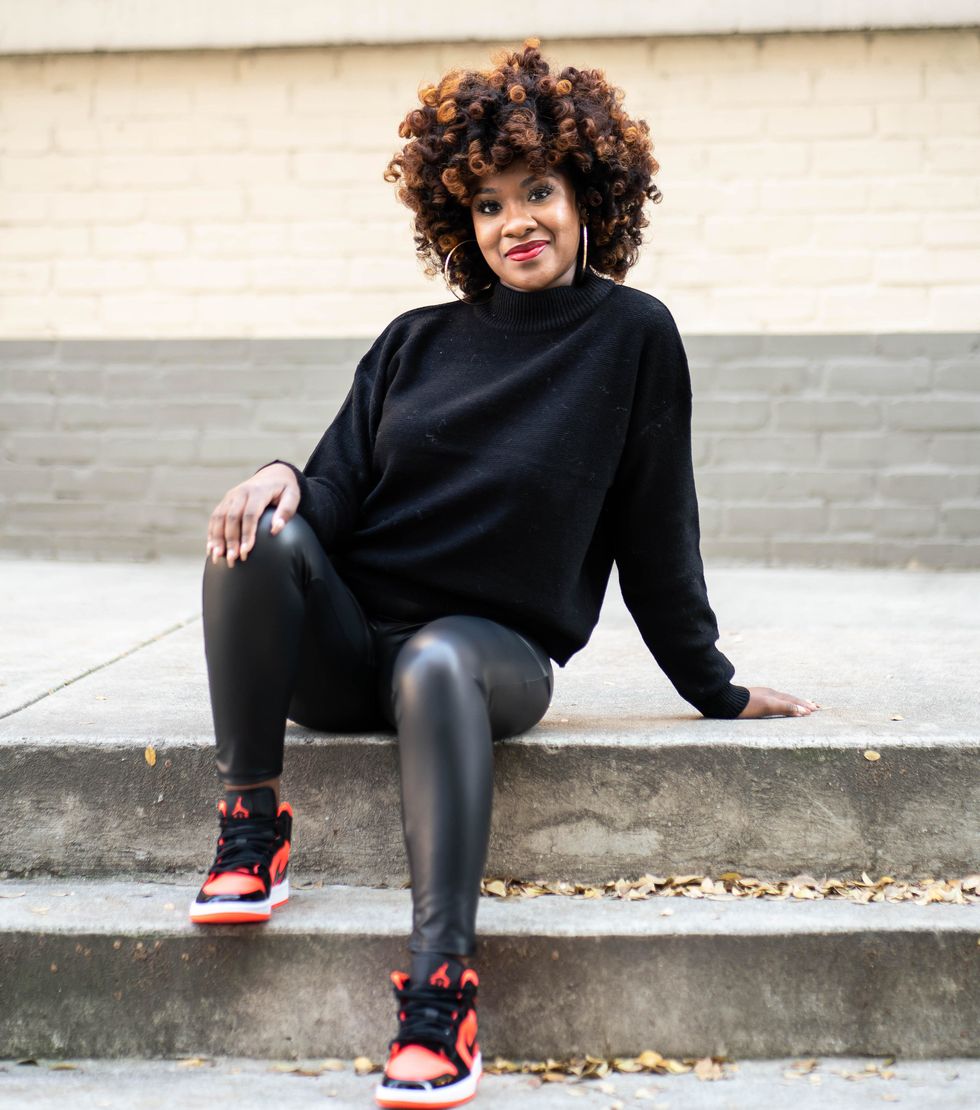 Courtesy of Kimberly White
Using the right hashtags is extremely important if you are looking to build an engaged audience and grow your following. You need to make sure you're using specific hashtags that your target audience will be searching for.
For instance, if you are an Atlanta-based fashion blogger and use hashtags such as #Style or #Atlanta, your posts are a lot less likely to be noticed since those hashtags are very broad. Using hashtags that aren't specific enough, will make it more difficult to stand out amongst other posts that are using those same hashtags.
Narrowing things down by using #AtlantaStyle or #AtlFashion will increase the chances of your posts being found by your target audience and increase your chances of becoming one of the top posts under that particular hashtag.
Can you tell me about your advice for new influencers? 
It's important to not give up too soon, and not be afraid to pivot and try something new if you're not getting your desired results. Building a social media following isn't going to happen overnight and takes patience.
One of the biggest mistakes I see new influencers make is not posting consistently enough. It's going to take more than one or two videos and photos, and there will be a lot of trial and error, but keep going!
Also try to not pay too much attention to what everyone else is doing, and don't be afraid to be yourself! Being different and embracing the qualities that make you unique is what other people, who are similar to you, will resonate with and follow you for. Be yourself!
What was your biggest influencer mistake?
One of my biggest influencer mistakes was not reading a contract thoroughly before signing it. After a few emails back and forth with a brand that wanted to collaborate, we agreed that I would create one YouTube video.
A contract was forwarded over that had "2" beside the requested number of YouTube videos. I signed before I saw that, so I ended up having to record 2 videos for this brand instead of 1. This was one of my first paid collaborations, so I quickly learned to read contracts more than once and make sure all the details reflect what was discussed. It's also better to jump on a call with a brand if you can, as things can easily be misconstrued via email.
What advice do you have for people who are trying to land paid brand partnerships?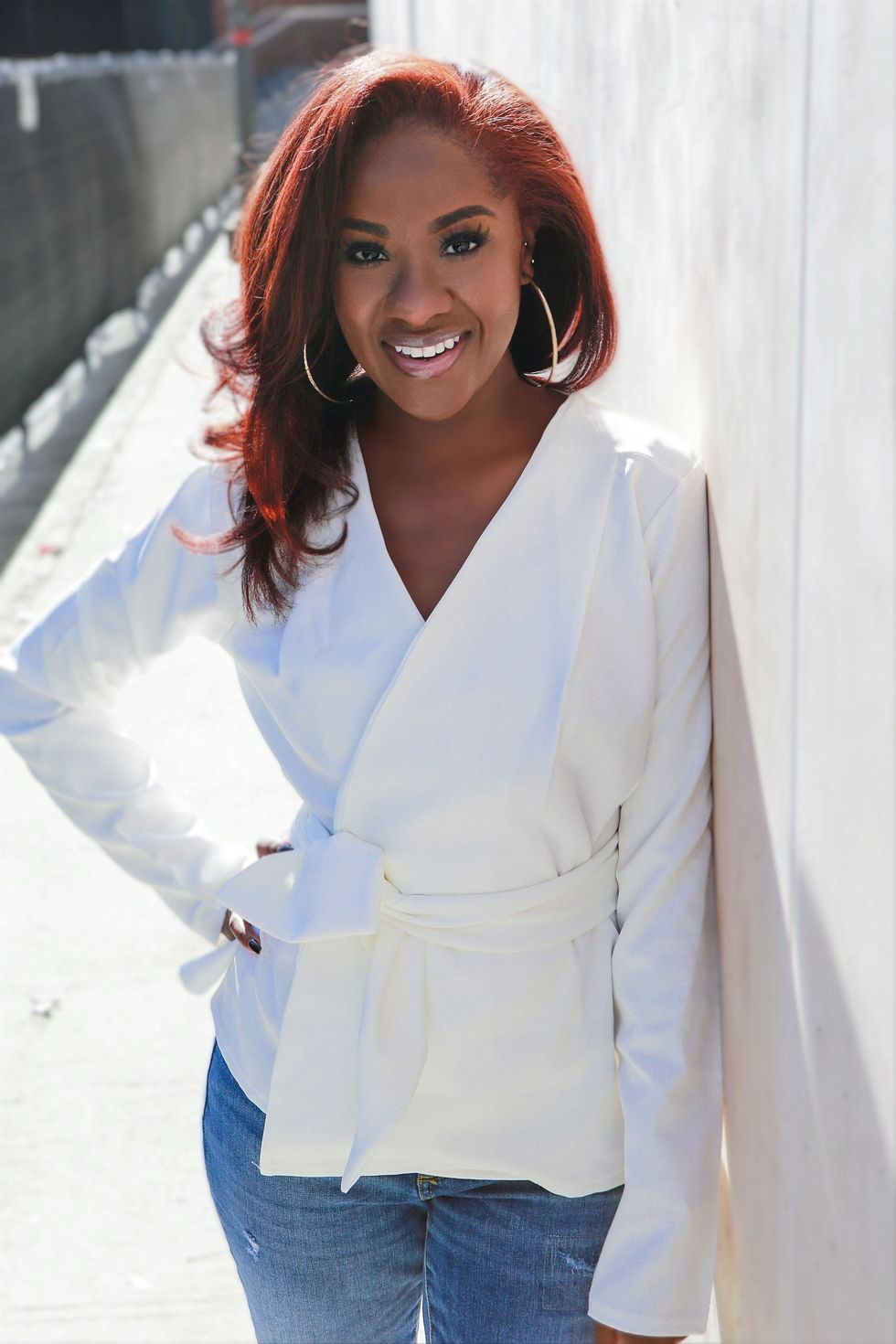 Courtesy of Kimberly White
My number one piece of advice is to create high quality content that is worth brands paying for. Also, tag the brands that you are using and wearing in your posts so they will notice you. Brands are watching, and WILL reach out if they love your work and want to partner with you!
If you want to land paid partnerships, be willing to invest your own money first into your equipment, photography, and more. Also do not be afraid to approach companies and pitch yourself for brand work, and do not let hearing the word "no" discourage you.
Keep up with Kimberly White on IG and FB at @officiallyKimwhite and on Twitter at OfficiallyKimw.
Featured image via Kimberly White
Keep reading...
Show less
Nowadays, everything might seem a bit uncertain, and whether you're super-employed, self-employed, or underemployed, the stress factor is real. COVID-19 has changed how we live our lives, and with that change, many of us have had to roll with the punches, do some serious soul-searching, and even reconsider our next boss move.
One thing's for sure in hard economic times: Having a job you're great at---one you love---can be your saving grace. One enterprising professional who can attest to that is Erika Pope, global brand manager for House of Cheatham, the parent company of popular haircare lines including Aunt Jackie's Coils and Curls, Argan Smooth, Texture My Way, and Aunt Jackie's Kids.
"I love this space. It's so fun. I really like that it's not just about a product or the glitz and glam. It's honestly the opportunity to work in the community with women and make them feel good about themselves," Pope said in an xoNecole interview.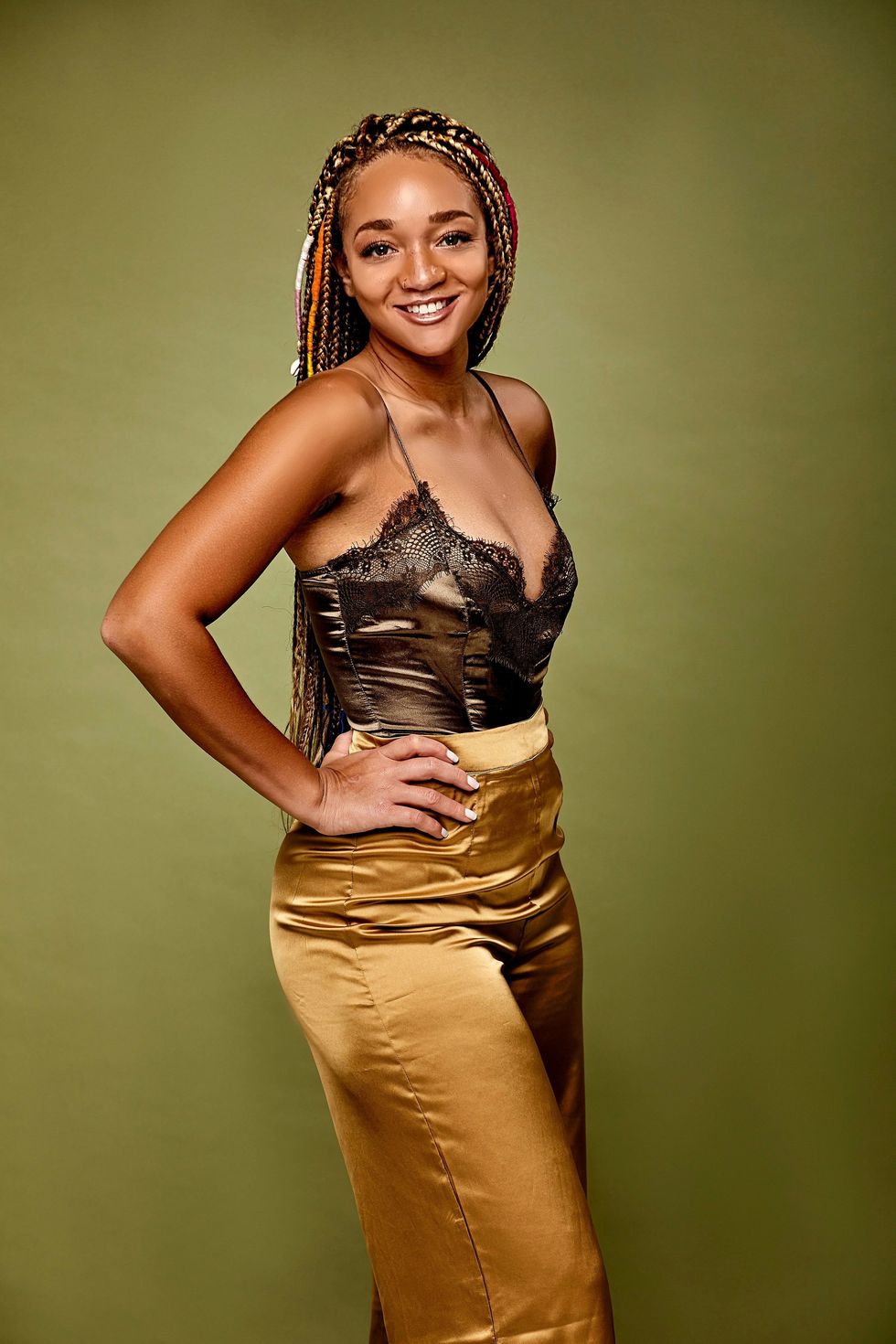 Image by Stephon X Photography
"I love this space. It's so fun. I really like that it's not just about a product or the glitz and glam. It's honestly the opportunity to work in the community with women and make them feel good about themselves."
Her path to beauty brand management wasn't a straight one, but the journey helped her learn more about her passions, her capabilities, and her strengths. In 2008, Pope found herself in unfamiliar waters at Michigan State University. She was the first in her immediate family to attend a large school away from home.
"I knew I had a creative and artistic mind, so I started off wanting to do fashion design. I got into the program and realized how much I hated sewing," Pope recalled. "I ended up in a retail merchandising program and studied a dual degree in art. When I finished college, I left [for] Chicago, and like most young adults leaving college, I still had no idea of what I'd be doing."
With few prospects, Pope said, she did odd jobs and then stumbled upon an opportunity to work in digital media. "That was my introduction into social media and marketing, and I loved it." Pope then went on to work as a buyer for TJX Companies (think TJ Maxx, Marshalls and HomeGoods) through an opportunity via LinkedIn. "I went through their training program, and it's globally regarded. It's extremely hard to finish. They [accepted] about 200 of us and by the end, there were only about 40 people that they actually hired on full-time," she said. "I was selected to help launch and curate TJMaxx.com---part of the team that built and created the e-commerce platform that they have today. It put a lot in perspective for me because I knew from there on out, I always wanted to work with brands."
Pope would continue to work as a buyer for several years before eventually starting her own consultancy, Pope Solutions. "It's a full marketing services agency, and [we've done] some consulting for different brands."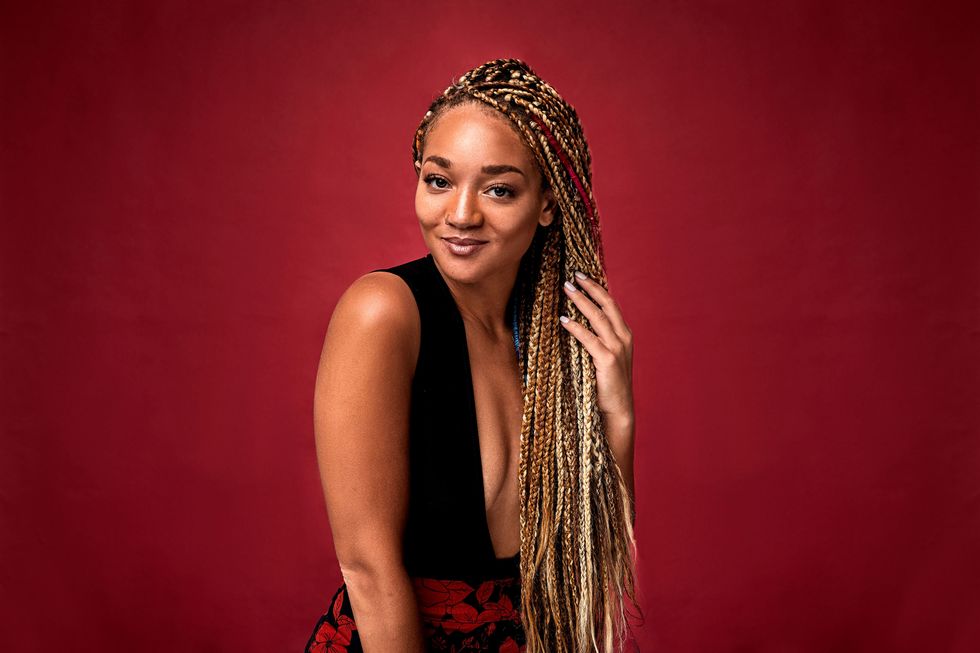 Image by Stephon X Photography
She's a huge advocate of the power of LinkedIn, especially for finding new opportunities---or positioning yourself for them to find you. Her current boss, she said, found her on the platform and hired her to consult before she landed the full-time position she's loving today. "It's the Instagram of the business space. I've been obsessed with it since college. Some of my friends would make fun of me for being so heavily interested in LinkedIn, [saying], 'Oh, that's where all the old people are.' But I'd say that's where you can connect [with people offering] the jobs that you want, so it's important."
With more business owners and CEOs at home and online, Pope says it's a good idea to leverage the platform, especially when reevaluating your career path or trying to connect with leaders in your industry.
"I think of LinkedIn [as] a road map. You can look up roles you want, find people in those roles, look at the roles they had prior to getting where they are, and find out what skills they gained along the way. There's not just one way to do anything."
For Pope, COVID-19 isn't a time to shut down the enthusiasm for work that you love, but a time to elevate the passion and find the balance needed to be your best self for your job or even the job you want. As a wife and manager, she finds it important to be her best self, and in order to do that, she carves out alone time to meditate, stretch, and exercise on her Peloton bike. "I can imagine I'm in Paris or traveling abroad. I've realized that nothing is going to work out if I'm not [well]. I'm responsible for all these different aspects of this brand along with my personal brand, so if I'm not centered, nothing else is going to be right."

She's also found that this time as an opportunity to connect more deeply with the consumer base she serves and a challenge to get creative. "We've adjusted our focus in how we engage with people, and we are putting a lot more energy into building out digital campaigns," she explained. "We [Aunt Jackie's Curls & Coils] just recently partnered with xoNecole and did their first digital Pajamas and Lipstick event. It's just [about] becoming more creative and figuring out how to stay top-of-mind. I try to put our consumers first. Knowing that we're in such a different time, people's mental health is really important, and I don't want to feel like we're being insensitive to the things that are happening---being salesy and just pushing products. One of the things about my personal platform is [that it's] all about women's empowerment. It's a win-win for me to work with consumers---women specifically---all over the globe, just making them feel good about themselves. [I enjoy] standing behind a product I actually believe in and use myself."
For more of Erika, follow her on Instagram.
Featured image by Stephon X Photography
Keep reading...
Show less
What do people say about you when they hear your name?
It's the question everyone should know how to answer as they create their own narratives of who they are and who they want to be. For black women, that narrative is even more important as we constantly work at demystifying myths in the workplace and constantly dealing with the pressures of how people perceive us at work and online.
Personal branding helps us navigate how we are perceived at work and online by displaying are authentic selves and controlling our narratives.
For many of us, our personal brands can be the gateway to creating the type of life we want. Personal brands can lead to promotions, new job opportunities, and salary increases if we play our cards right. Here are four women who manage their personal brands and full-time careers. Read how they monetized their personal brands and how they used their personal brand to create opportunities in their full time role.
Cwanza A. Pinckney, M.D.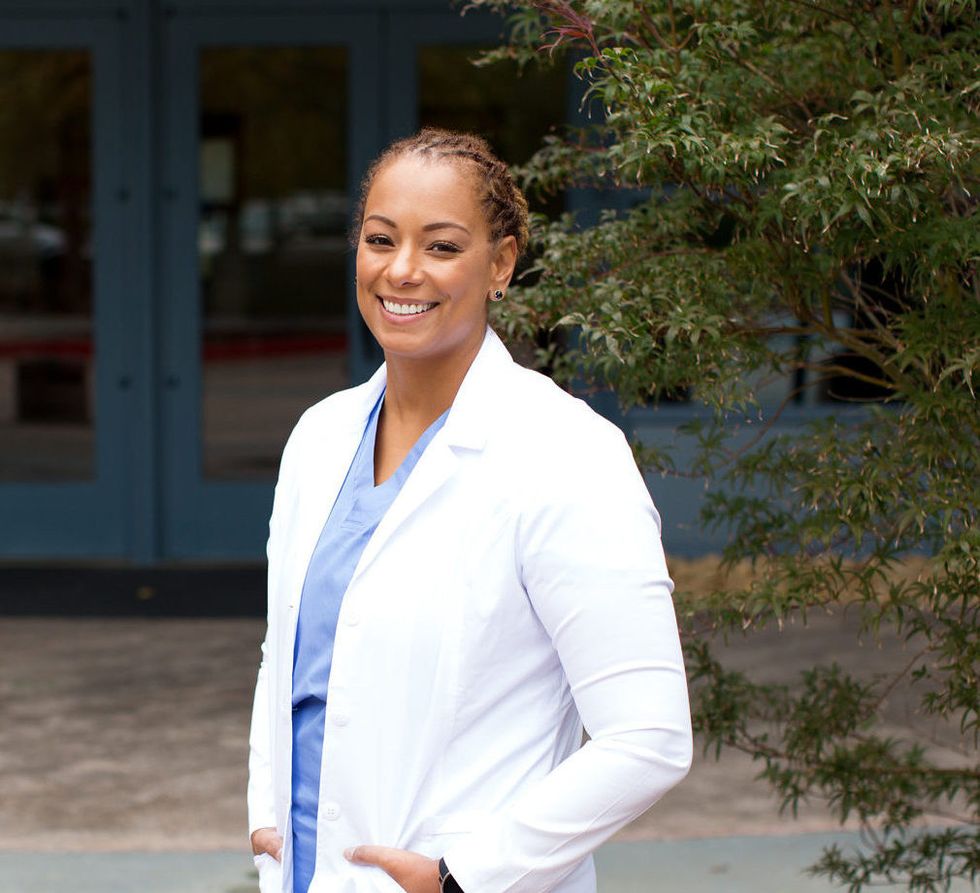 By day she is the Medical Director, Emergency Physician for CHI St. Luke's Health in Houston, TX.
By night, she is the "The DJ Doctor ™", which she started as a personal lifestyle brand to combine her love for music, medicine, mindset coaching, and being a DJ in a way that was understandable to clients and patients. "Having a personal brand was important to me because I needed to feel that my representation to the world truly embodied my spirit, was authentic, represented all of my gifts, and was aligned with my values and entrepreneurial goals," Cwanza shared.
Three Goals She Had for Her Brand:
"First, I wanted to keep my brand multidimensional so that my gifts could be expressed through many different products and services. I also wanted to make a brand that has room to grow as I develop new products and services." Lastly, she created a brand that "people find engaging and leaves a solid platform for meaningful conversations with consumers."
How She Funnels Her Additional Income:
"My brand includes DJ services, mobile medicine patients, private concierge patients, and coaching for personal development. Each product has its own unique sales funnel tied under my overall brand that has allowed me to earn additional income based on my passions and purpose."
"In one year, I was able to earn an addition six figures based on my passions."
How She's Established Her Brand's Worth:
"As a physician, I was able to leverage my advanced expertise and create a more convenient platform for patient care services. As a DJ DR, I was able to leverage the perception of what a doctor looks like to create interest in my DJ services because you won't find too many DJs who are doctors; clients love and find it fascinating and relatable. The diversity of my lifestyle brand attracts my coaching clients because they are able to find validation in being a multifaceted individual who doesn't have to be stuck in a box and labeled based on one career path."
How She Leveraged Her Personal Brand with Her Employer:
"I re-negotiated my hours to the most profitable shift slot that allows me to be in the hospital only three days per week and have my weekends free. By strategically scheduling my shifts in the Emergency Department, I always know my schedule and can block my schedule so that I can effectively schedule meetings, meet patients, coach clients, and DJ throughout the other four days of the week."
Adriana Crawford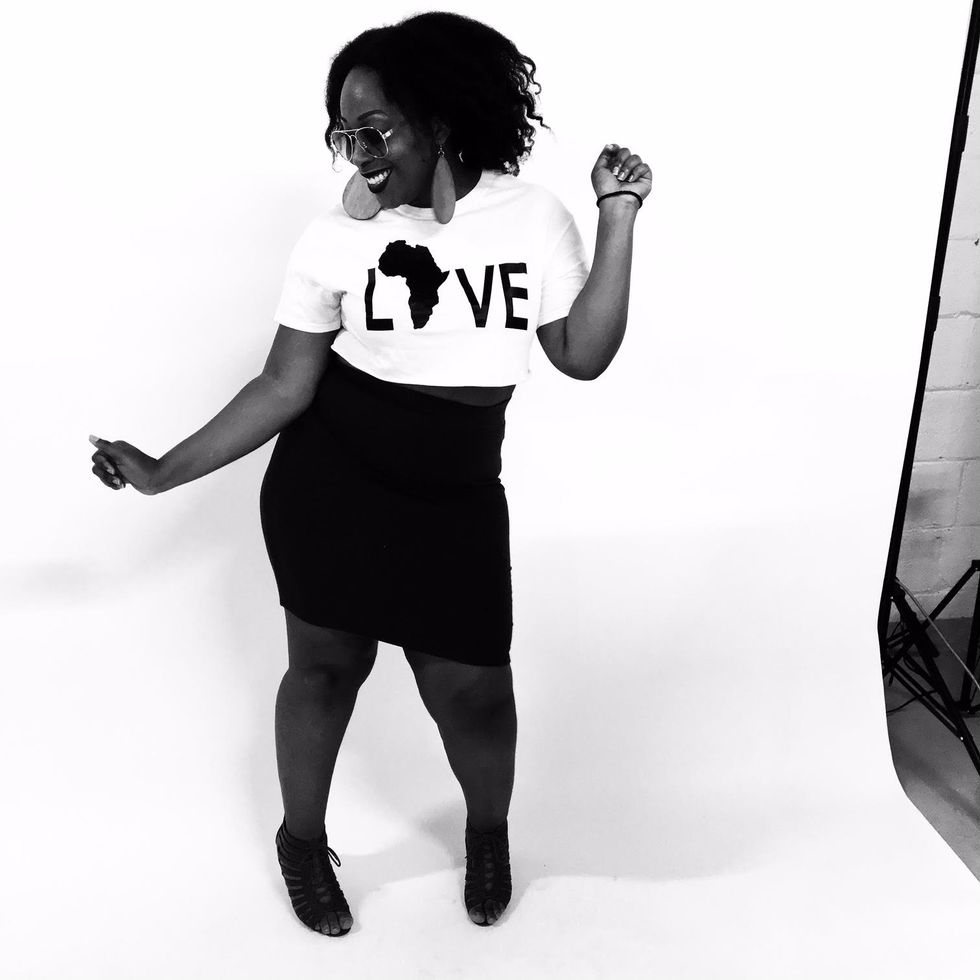 By day, she is a Program Management Specialist for the Federal Government

By night, she manages a relationship and lifestyle blogging site, Adri Speaks and a career coaching and professional consulting firm, Anaford Consulting.
By creating opportunities for herself outside of her full-time job, she's been able to offer her expertise outside of the core of her job function to work on special projects as a direct result, which has led directly to an increase in salary and bonuses.
Her Personal Brands Developed Out of Circumstance:
"One came about as a need, the other, a professional desire. I began blogging as a way to cope with a bad breakup almost 10 years ago. Before I knew about therapy, I blogged about my journey through pain, loss and healing almost as a series of love letters to myself. This began during college while I was also finding my way professionally and trying to discover who I was and what kind of woman I wanted to be."
"I knew that I wanted to help people - Black women specifically."
"At the same time, I'd been working in the nonprofit world developing and managing programs, working as a freelance career coach, and doing a lot of pro bono consulting in the nonprofit and career coaching space without any real strategy. I knew I needed to have a distinct brand that was separate from my career coaching."
How She Established Her Goals:
"First, I wanted to organize my thoughts and professional goals in spaces that were separate from my job. I work in government and I enjoy working for the public, but I have to feed my soul's purpose and I knew working a 9-5 alone would not get me there. Then, I wanted to earn additional income to fund my scholarship for women in college, Adri Speaks 4 Books."
Her Coaching Has Becoming Lucrative:
"Management and career consulting can be a very lucrative field. I've earned additional income by providing resume critiques, career coaching strategies, strategic planning services, business process improvement consulting, and a myriad of other tools and services that help improve the career prospects of my individual clients and organizational health of my corporate clients. I've also earned income by providing life/love coaching services. This service offering will be amplified after I publish my book this year!"
Her Content Establishes Her Brand's Worth:
"Writing for publications with platforms that I love, maintaining a blog that has international reach and readers, and having several professional references and mentors to help guide me has been the key."
"I do this work because I love it, and having the content has been the best way to establish my brands."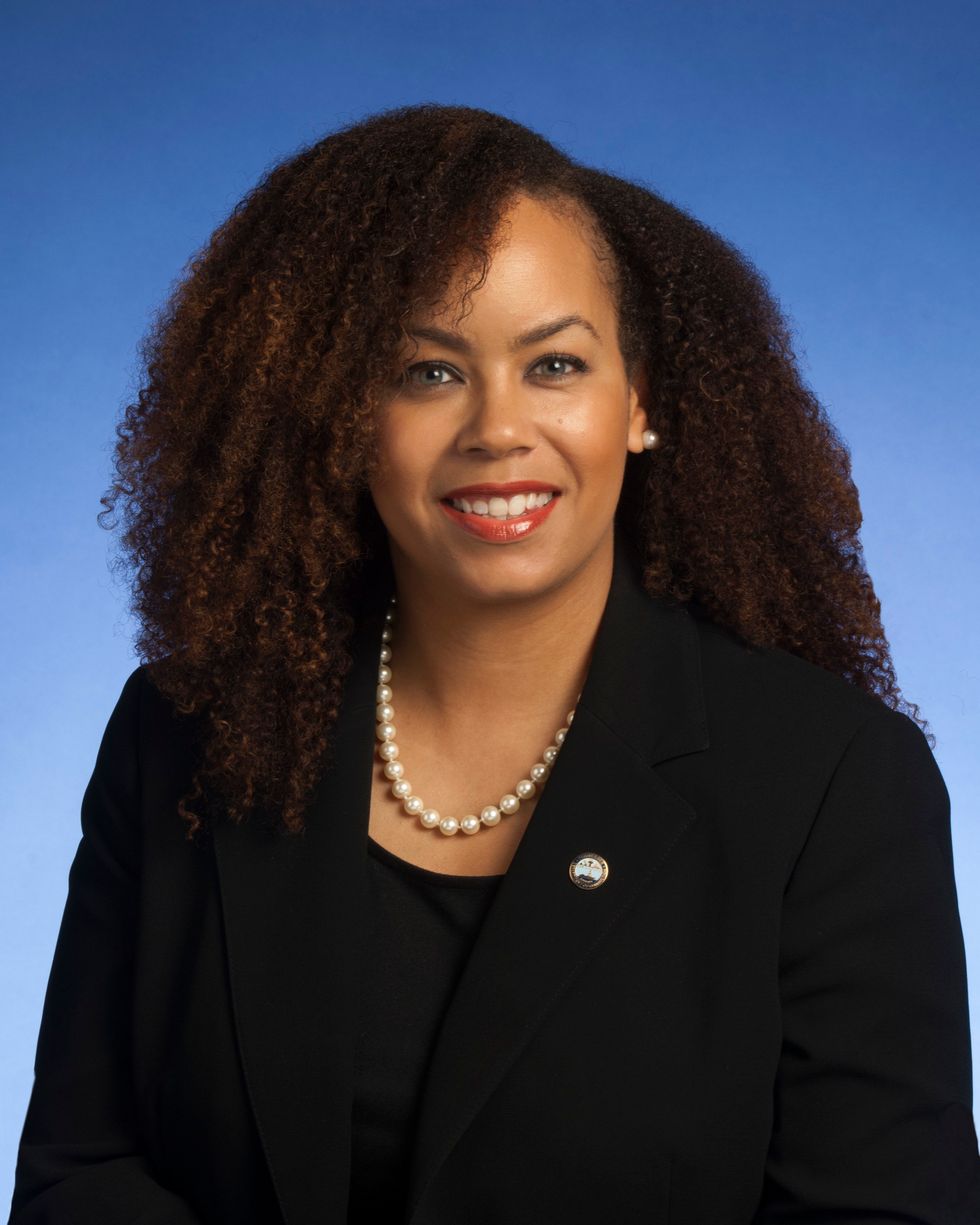 By day, she's the Director of Communications for the Tennessee Department of Correction.

By night, she's an author, blogger and speaker on all things love, relationships and marriage.
Her Personal Brand Gave Her Freedom:
"Freedom is what I gained the minute I understood my personal brand."
"My first goal was to merge my lives. I had a work life and profile, a personal life and profile, and a freelance profile. Storytelling ties them all together. It gave me the freedom to be authentic across all platforms and no longer worry if what I shared on one adversely affected another."
Referrals Keeps Her Money Flowing:
"Once I totally understood my brand as a storyteller, I was able to do freelance scripting for events, communications consulting work for small businesses, and become an author. Branding helps people know who and what they are getting when they reach out to you and when they refer you to another friend or business connection. My previous clients share my work and successes because they know the brand and then turn around and reinforce the brand when they refer me to another person."
Her Personal Brand Helped Her Grow Her Team:
"I work in an industry that historically hasn't been very transparent. As a storyteller, I have to explain to people why the Department of Corrections matters, how the work we do impacts communities, and how the offenders we supervise are entitled to and deserving of second chances. To accomplish that mission, I've had to expand my team and add a graphic designer, a videographer and another Public Information Officer. The team is growing because of my Commissioner's trust in me and the storyteller brand."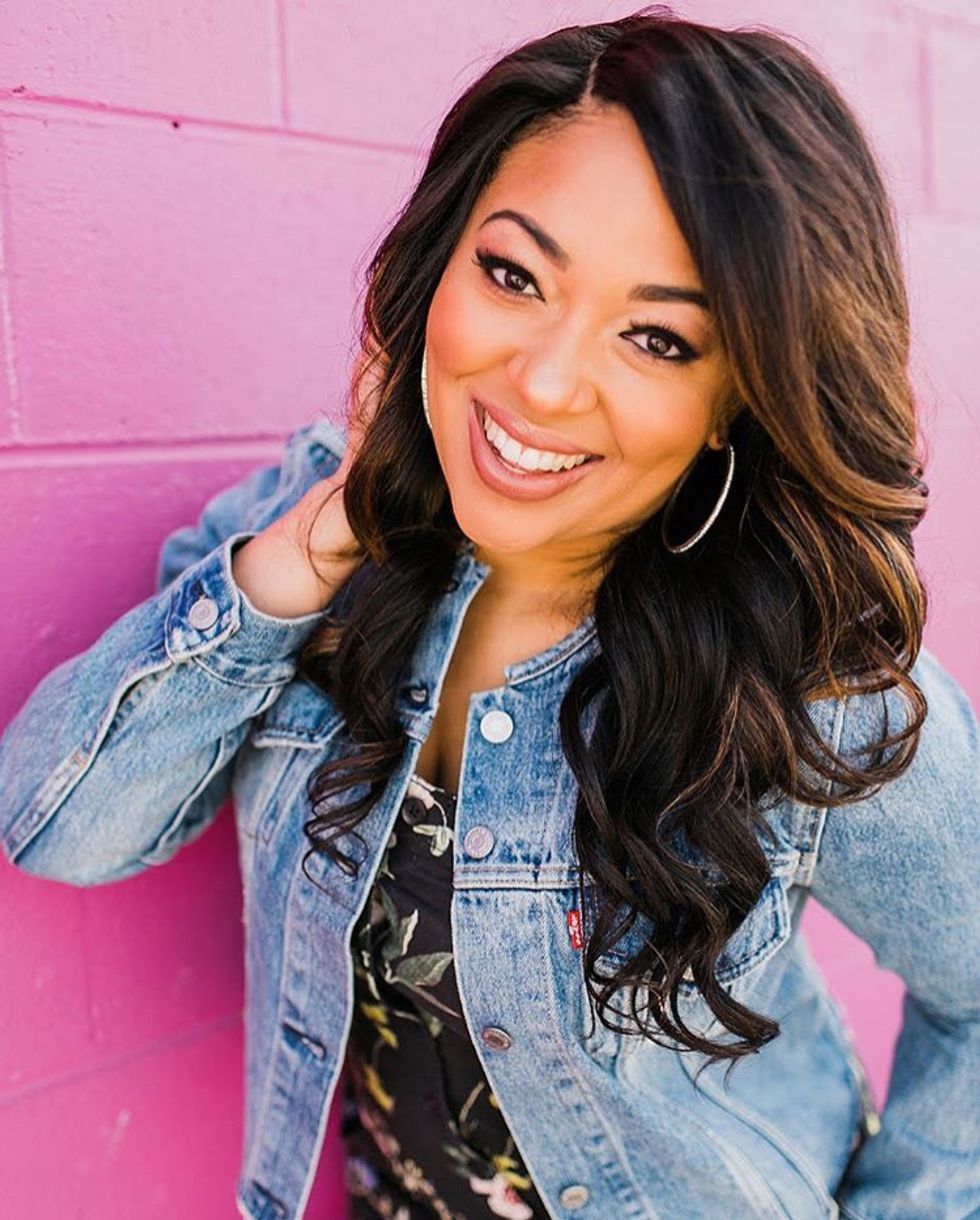 By day, she is the Digital Marketing and Communications Manager at Meharry Medical College
By night, she manages her lifestyle brand at JasmineSweet.com where she shares sweet moments with her audience to inspire and uplift them.
Her Brand Allows Her To Share Her Perspective:
"I went to school for broadcast journalism, and I thought I wanted to be a news reporter, but I always had an interest in so many other industries as well. I wanted to be able to live the things I loved, as well as tell them from my perspective. Whatever I'm experiencing, I'm sharing. To be 28 years old, I've done a lot of living and I'm willing to share the ins and outs of it."
Her Goal Is To Stay Authentic:
"It's cliche, but I simply wanted to be my true and honest self and be accepted for just that. That is still my goal. As a young black woman, I'm facing all kinds of adversity. When I build my brand, I'm thinking about women like me, women who've come before me and those coming up behind me."
"My brand is bigger than me."
Her Large Social Follow Attracted Clients & Partnerships:
"As long as I have the internet, I am making things happen by all means necessary. I don't just manage my 9 to 5 and my brand, I have freelanced for a plethora of small businesses and brands. I also serve as the communications manager to Grammy Award-winning artist, Dom Flemons and worked for international recording artist Valerie June as a social media manager for nearly 10 years. Her songs can be heard on shows like Queen Sugar. As my personal brand continued to grow, I started working with brands last August after I realized it could be an avenue of revenue. I was simply blogging for nearly eight years just to tell my story, and now, I'm working with brands to collaborate on the efforts of sharing a true life experience with a product or service."
Her Brand is a Reflection of Her At All Times:
"That same energy that I give my brand and my blog, I give to all other facets of my job. When you're in tune at work, you can be in tune otherwise. Don't neglect your duties at your 9 to 5. That's like robbing Peter to pay Paul and we all know that doesn't work. Moreover, my brand is a reflection of me at all times. I don't want to compromise either situation. The only conflict that I find between the two sometimes is time. I can't wait for the day that I can give 100% to my blog. I can't wait until the day that I can have a staff and a boardroom full of women just like me whom are working their 9 to 5s to stay alive, but remarkably navigating building their own personal brands."
"Building a personal brand while managing a full-time job is no easy feat, but understanding your purpose makes it all worth the while. It means you are controlling your narrative and creating the life you want to live."
*Featured image via Jasmine Katrina
Originally published May 14, 2018
Keep reading...
Show less