Solange has always been a bigger sister - stylish, articulate, bold, and mysterious.
---
Her album A Seat At The Table evoked emotions that all of us gave home to in the basements of our soul. Her style challenges us to explore the romance of being our authentic selves. Her visual artistry reminds us of our inner ancestral power, our inner artist, and our inner leader. Her growth throughout the years has been a testament to our own growth. And lastly, when we root for Solange, we root for ourselves.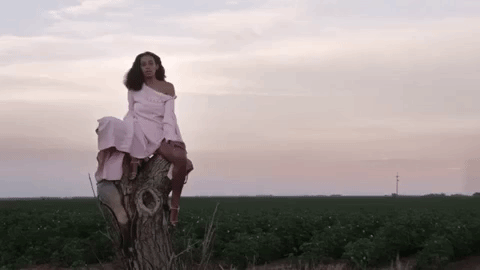 It's safe to say that Solange has consistently been the strong friend, in the long-distance sisterhood we all have with the women who inspire us.
In a recent Instagram post, Solange regretfully announced her cancellation of her AfroPunk JoBurg 2017 performance in South Africa because of an illness she has been suffering from for months. She revealed that she has been dealing with an autonomic disorder.
"The past five months I have been quietly treating, and working through an autonomic disorder. It been a journey that hasn't been easy on me... Sometimes I feel cool, and other times not so cool at all. It's a complicated diagnoses, and I'm still learning so much myself, but right now, my doctors are not clearing me for such an extended lengthy flight, and doing a rigorous show right after."
The autonomic disorder that Solange speaks of is a broad term for the autonomic nervous system. There are multiple types of disorders of ANS, but they all come down to the same basics: the ANS regulates the body's internal organs, so when important functions like the heart aren't being properly regulated, it leads to problems with heart rate, blood pressure, and digestion.
Solange has always been open and transparent about her expression - it's one of the reasons why we've grown to love her as a woman, a mother, a wife, a sister, a friend, an artist, and a human being. It was surprising to learn of such an intimate situation with her health. And it speaks to the reality about how we overlook the possibilities of reality for certain people in our life.
check up on your strong friend. they're usually the one bleeding in silence.

— OJK (@OJK) 1514147249.0
The strong friend is usually the one who bleeds in silence.
The strong friend, who is on a pedestal by those around them, is often overlooked because they are expected to be fine. Their strength is often confused with their ability to carry more pain. How often do we call that one person to discuss our pain, bare it on them, and hang up to leave them with the bullets that left our mouth?
So many of our friends clip their own wings to ground themselves in our pain and empathize with us.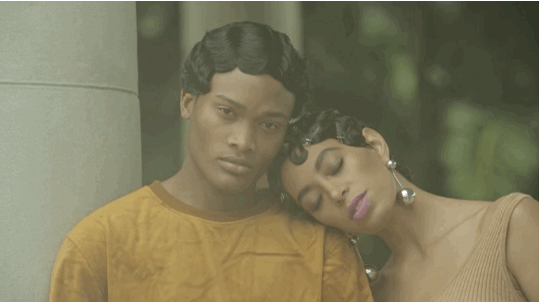 For the strong friend in the group, it's often a question of "who heals the healer?" Solange, through her artful existence, takes us through the darkness in ourselves so we can fully embrace our light.
Though a goddess through and through, the revealing of her own illness, a footnote of her humanness, is a reminder that we need to check up on our strong friend, despite their ability to carry the world on their shoulders.
Featured image by Giphy