If you don't know actress Lauren "Lolo" Spencer, it's time to get to know her.
The breakout star of Mindy Kaling's new HBO comedy series The Sex Lives of College Girls, Lolo plays Jocelyn, a fiery scene-stealer whose unapologetic nature and uncanny ability to make the audience laugh whenever she appears makes her one of the show's most memorable characters in a cast of college freshman characters. The series itself is being praised by fans and critics alike for being inclusive, relatable, and real.
---
"Jocelyn is a lot of who I was in college," Lolo tells xoNecole of Jocelyn's seemingly effortless appeal. "She's just very free-spirited and fun, which is also a lot of who I am today. But, she is a little bit more of an asshole than I am. She's a little shady, which I like!"
It's hard to believe this is only Lolo's second role as an actress. In 2019, she starred in the independent film Give Me Liberty, earning a Spirit Awards nomination for the role and competing with Octavia Spencer and Jennifer Lopez for Best Supporting Actress.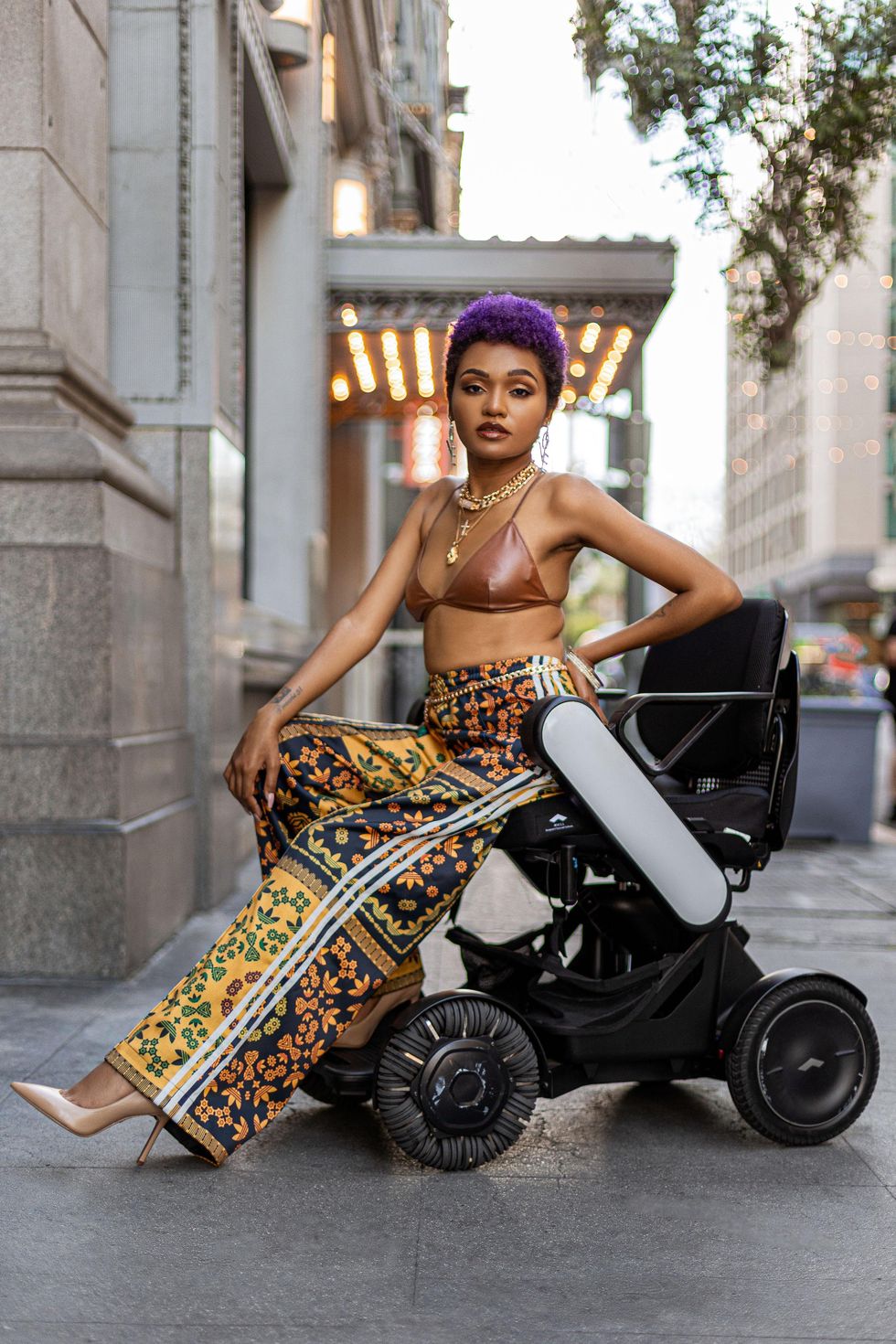 Courtesy of Lauren "Lolo" Spencer
But Lolo's road to award-nominated actress and premium TV series regular wasn't easy.
At 14, she was diagnosed with ALS, a progressive disease with a survival rate averaging around five years. The star went on to graduate high school, earn a bachelor's degree in video editing and begin a career in marketing and distribution before she turned to Hollywood.
But Lolo, now 30-something, never felt comfortable knowing her career was in someone else's hands. "As a person with a disability, employment is incredibly hard to find. If I'm not mistaken, less than two percent of the job market are people on record saying that they have disabilities," she says. "I just didn't like the feeling of someone being in control of my livelihood because I knew it wasn't going to be easy to find another job." She decided to launch her own YouTube channel and lifestyle brand, Sitting Pretty, where she shared her journey with ALS as well as her work, friendships, and dating life.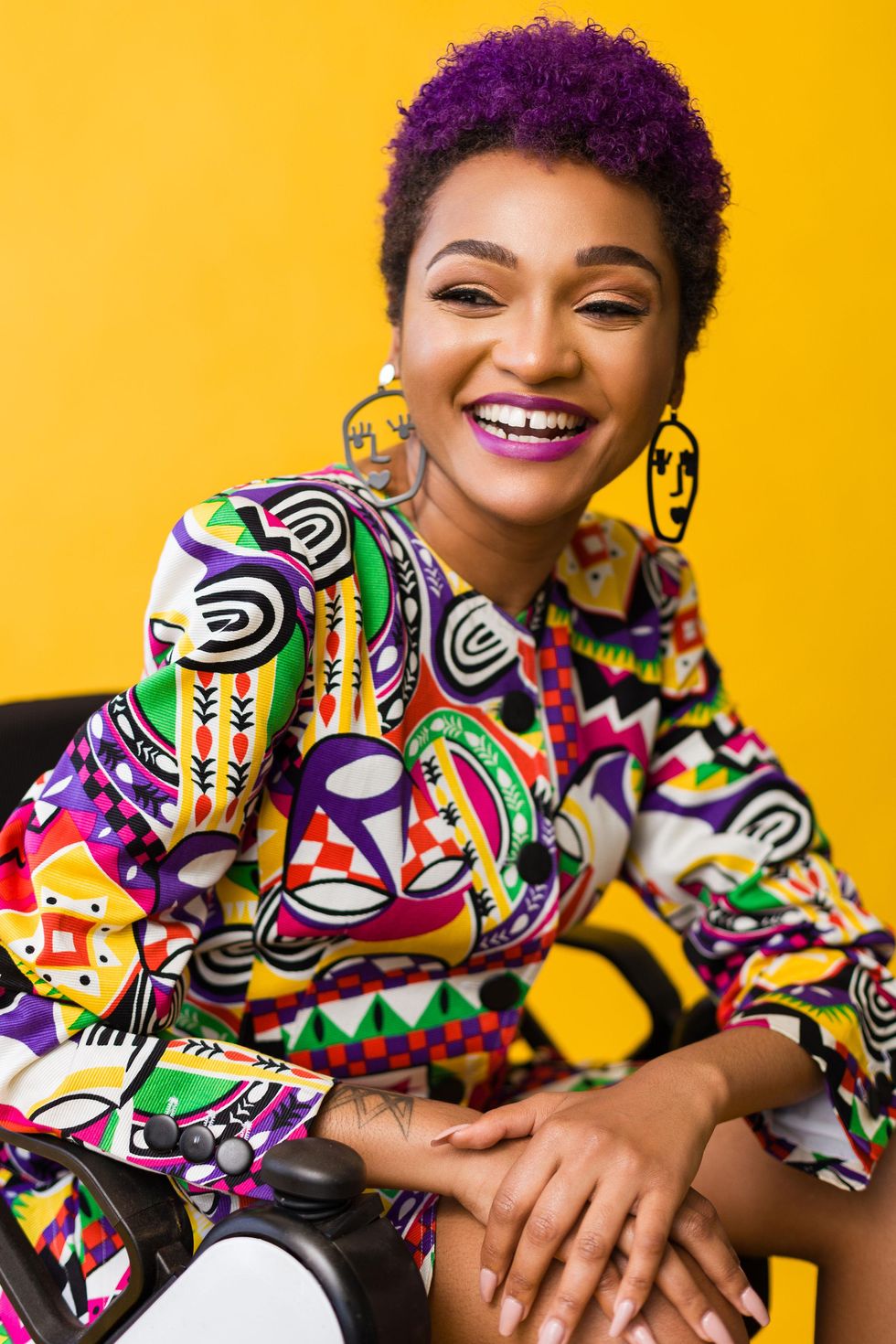 Courtesy of Lauren "Lolo" Spencer
"I've always been positive but creating content helped," she says. "Talking about it meant no one could use it against me. It meant being OK in my vulnerability. Owning my vulnerability and knowing that I'm constantly supported by my loved ones helps with my confidence, but I still have insecurities."
Sharing her truth has been impacting generations. "I get a lot of comments from parents who have children with disabilities who thank me for the content and hope that their children have that amount of confidence."
One of the things Lolo makes crystal clear is that she hates when others see just her physical disability and not her humanity. She shares that she was at a party getting a little turnt with her friends when a guy came over to "applaud her for being brave" when she was simply living her best life. Talk about a buzz kill. "The underlying tone of all of it is, 'you're not worthy of existence and if I do recognize it, I don't recognize you as a human. I recognize you as a person who is under a circumstance.'"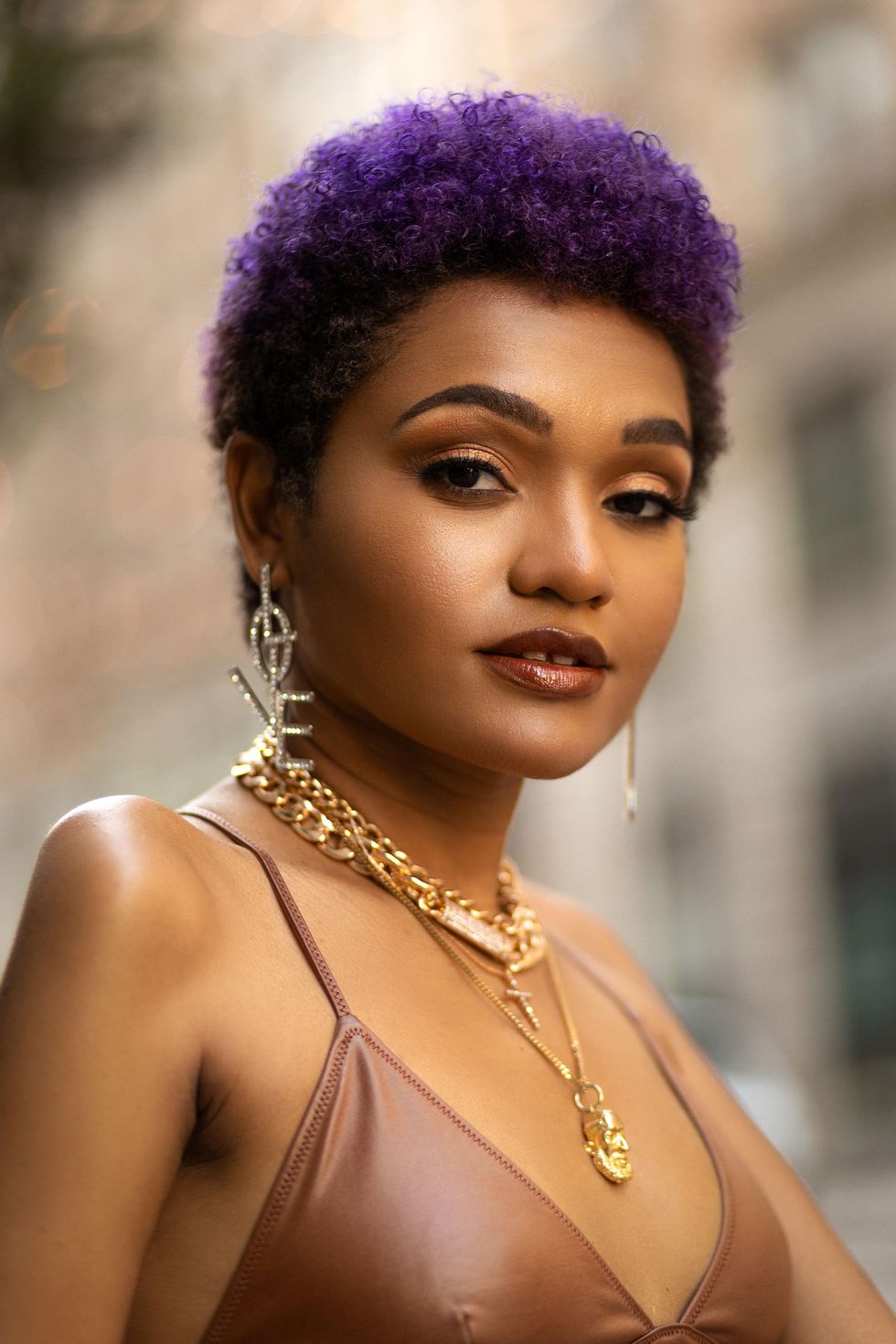 Courtesy of Lauren "Lolo" Spencer
Through her film and TV roles, Lolo brings humanity and nuance to her characters that an ableist world often tries to strip away.
"I want roles that are going to be effective and representative of the culture in the ways that I've been advocating for," she shares about her process. She even told her agent that she didn't want roles in medical shows that are going to feel ableist, or content that is rooted in disabled people providing inspiration for non-disabled people as a way to feel better about themselves.
"It's challenging because when you do that, you shrink the auditions you could get, but because I'm strategic, I've had a lot of success."
When we move to the topic of dating, Lolo keeps it very real, talking about the challenges. She had a "pandemic boo" who stressed her out way too much, and she admits that dating's been difficult since.
"People are revering me so much that they're neglecting that I'm a woman. It's almost this superhero admiration. You don't have to take me to Nobu on our first date. Like, I'm still a chill girl." She also admits wishing guys would be more open to a healthy conversation. "Like, what if I just wanted to have fun?"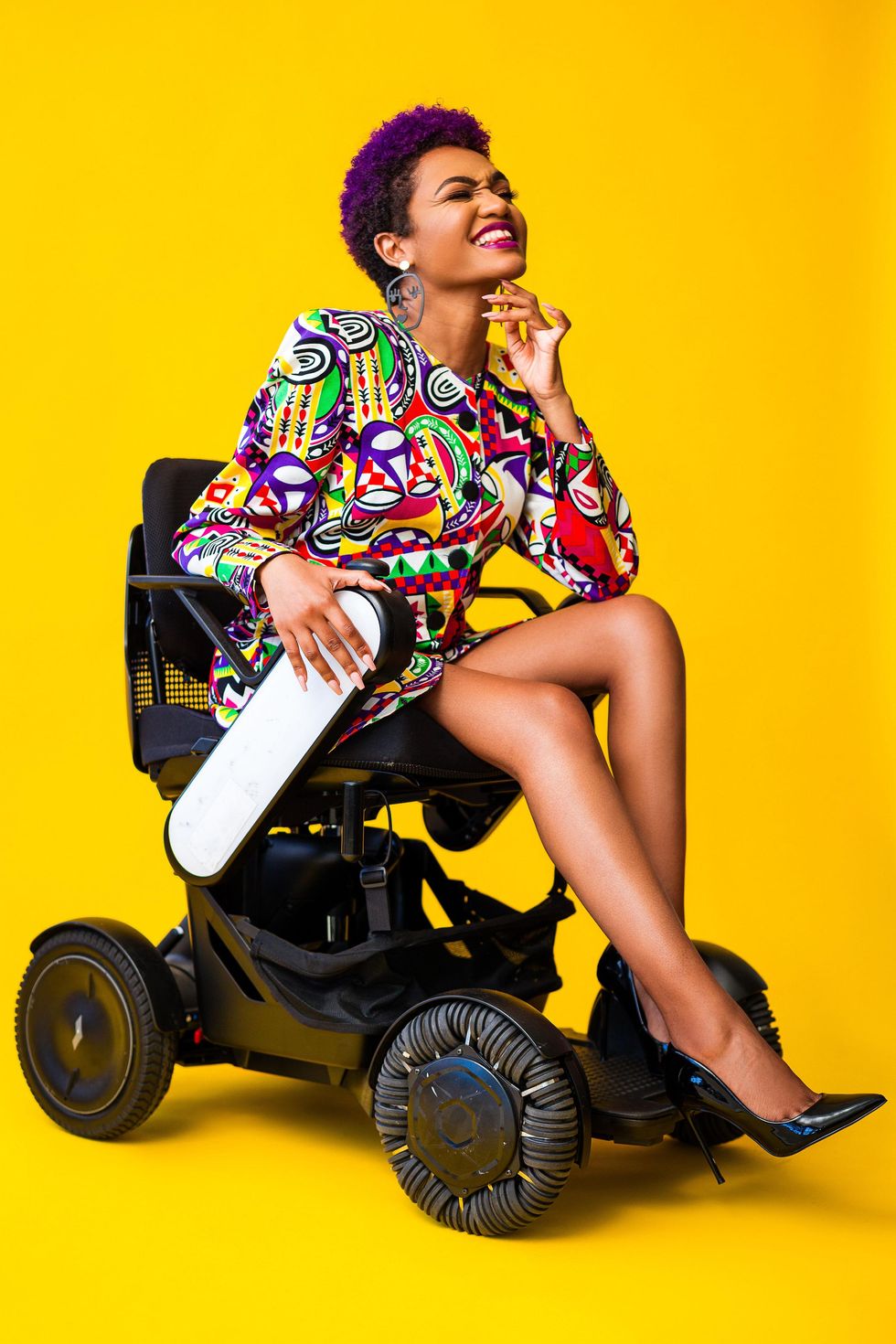 Courtesy of Lauren "Lolo" Spencer
Today, Lolo is much more aware of who she gives her time to, and though she admits to staying off the dating apps, she gives a few helpful pieces of advice for creating online profiles, especially for people with disabilities.
"One of my biggest tips is: If you are a person with a visible disability, show your device or body in your profile photo. That will immediately cut out the people who are just so shallow to not even consider that this is an actual human being that you might actually get along with!" She also advised being funny and fun in your profile caption, showing a variety of photos, and beginning every conversation solely with the goal of getting to know someone.
One day soon, Lolo hopes to star in a rom-com and change the way disabled people in love are portrayed on the big screen. "I love, love, love comedy. With rom-coms, they usually cast leads as people who are to be desired or sought after. We haven't seen that with characters with disabilities. So, I would love for that to be represented, while still being fun and funny."
Lolo Spencer is just getting started.
To keep up with Lauren "Lolo" Spencer, follow her on Instagram @itslololove, and don't forget to watch season one ofThe Sex Lives of College Girls, now streaming on HBO Max.
Featured image courtesy of Lauren "Lolo" Spencer