Kahina Ray
Kahina Ray (aka Kay Ray) is a lover of the arts, 90s neo-soul, Gold jewelry, tacos, and everything related to her hometown of Chicago. She's a masters level mental health therapist by day and a published love/relationships writer for EGL, an author that uses her stories to cultivate positive representations of Black love in the Black community by night. Follow her journey and connect with her on social media, Instagram & Twitter: @soulchild_kay Facebook: Kahina Senice Ray.
I can't remember the exact date I was browsing my Twitter feed and saw the horrible video of George Floyd's murder circulating, but I do remember that the amount of shares and views on the video exceeded 100,000. Shortly before George Floyd's death, there was the video of Ahmaud Arbery circulating social media, as well as posts regarding Breonna Taylor's murder.
At this point, I don't think it's an over-exaggeration to say that the world has been in a consistent state of turmoil, and social media has been here to remind us everyday.
I am pretty active on all three of my social media accounts and regardless of which one I am using, I can't catch a break from consistently seeing posts and statuses regarding police brutality, the antics from Agent Orange (Trump), and discussions regarding the unlawful killing of Black people and other people of color. Don't be confused now, I'm not complaining about social media at all. I think it is amazing that the world is using social media to be involved with political and social movements, and to educate and create spaces for people to share opinions and knowledge on the events that are happening in the world as well as a variety of important topics. However, I know that consistently seeing these discussions, statuses, and videos on social media can be triggering and traumatizing for many, myself included. I have told myself a million times to "just stay off of social media" and have even contemplated deleting the apps...but it is just not that simple.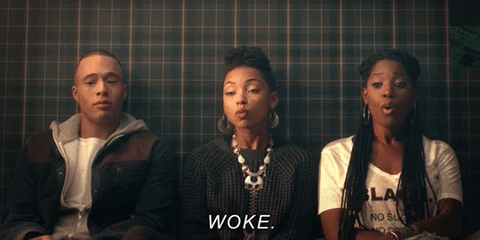 i1.wp.com
I know self-care is extremely beneficial to my well-being and I like to practice it in all areas of my life. However, social media is my news outlet, and as a writer, I use it to stay informed and updated on world events. So, completely erasing social media, regardless of how much it may be exhausting at this time, is just not an option for me. Can you see why I have struggled with this dilemma for weeks?

I admit it has been difficult trying to figure out whether I want to even stay informed on the current matters or do I want to just take a break and breathe.
Well, I have a testimony for you: in the midst of my internal battle, Jesus came to me and said, "There is a way that you can do both." Look at God...where there is a will, there is a way! So, to my brand ambassadors, YouTubers, journalists, influencers, entrepreneurs, and artists that utilize social media as a source of income, and to the everyday people that use social media for entertainment (I know this has probably spiked due to the stay-at-home orders), xoNecole is here to share some tips with you so that you can practice self-care while still using social media.
Here's four ways to practice social media self-care to bring some light into your world during these dark times:
Turn Off All Notifications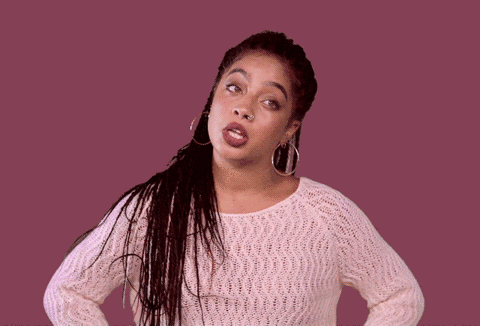 On every single social media outlet, turn off your notifications! Sometimes people tag you in things or you may just be alerted from the app, either way it doesn't help to be notified of something that will re-traumatize or trigger you. Take care of yourself and turn those notifications off and keep them off until you are ready to receive them again.
Muting Is Your Friend
If you're unfamiliar with the muting feature, now is the time to become acquainted. Muting isn't unfollowing or blocking anyone, it is simply hiding their posts. In other words, when you mute someone, you will no longer be able to see anything they post or share. This feature is available on Twitter and Facebook. So whenever you see someone post something that disturbs your spirit, simply go ahead and press that mute button, and don't feel bad for doing this to as many people as you need to for as long as you need to. You can also mute accounts that you know post material that may trigger or disturb you. Muting your followers and accounts helps you monitor what you consume while on social media; be wary of the information you take in on a daily basis.
Set A Schedule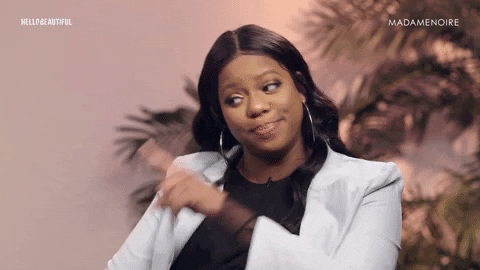 There's a couple of ways to do this, so find what works best for you. One way is creating a schedule for how many hours you're going to spend on your social media accounts a day, i.e. spending 8 hours a day on social media, and using a time-log to keep track of your hours so you don't go over them. The other way to do this is creating time increments for utilizing social media.
For example, you can spend one hour on social media and 4 hours off of social media, and you do this every 4 hours. So basically, every 4 hours you are off of social media, you need to be doing something else to occupy your time. But once those four hours are up, you get an hour (or as long as you choose) to browse social media. You can be creative with how you set and maintain your schedule, but just remember that the purpose is to give yourself time away from social media every day so that you can recharge and not consume so much material that may exhaust you.
In addition, continue utilizing any self-care regimens used off of social media to aid in creating a feeling of replenishment while navigating social media.
Sometimes I have to remind myself to not feel bad for doing whatever it is I need to do to find my balance between Instagram and sanity; staying current on world news is important, but not at the expense of staying in good mental and emotional health.
I have discovered that as long as I am consistent with using my self-care skills daily, I can make it through this difficult time on social media without any mental or emotional bruises. That is the goal.
Want to talk more about beauty, wellness & self-care with like-minded women? Join the xoTribe members community today to start your glow-up journey.
Featured image by Shutterstock
I knew a woman roughly 35-37 years old, divorced, still gorgeous inside and out, but never moved on to find new love. I would always wonder why? How could someone so full of life and love just come to a halt with their life?
There was an old quote that I saw while browsing Twitter that read: "'We often hold on to past seasons because there is an object or thing that we are still attached to and we want to hold on to every bit of it, even if it hurts us.' - Unknown." I started thinking about how I have always prided myself on being someone that can "swim up out of shit quick", and most recently my partner referred to my resilience as my superpower.
In the midst of my rambling thoughts, I reflected on the many people around me who don't have or have yet to tap into their ability to let go and heal.
I thought, maybe some don't see the benefits of letting go. Maybe it's easier to stay stuck in a familiar place, in a familiar feeling. Perhaps there is a feeling of guilt or shame surrounding letting go. I recalled the times where I have felt stuck, and I realized I couldn't let go because I had created a sort of identity around my pain at that time; I was the heartbroken girl and tying myself to that image kept me in misery, unable to heal, and my life stagnant. There are many reasons why a person may have difficulty letting go, but for sanity's sake it must be done.
​If you can't let go, you can't unlock the powers that come from healing. Let me explain:
I remember being two months out of a relationship that had run its course and I began to see how much great things started happening for me, things I was stressed out about during my relationship such as finding an internship, finding work, paying bills I was behind on, and shit, trying to avoid becoming homeless in a new city. Ending that relationship allowed me to begin healing and then some of my blessings began to pour in. Unfortunately I ended up going back to that relationship because I had not fully let go, and sure enough, more drama and disaster entered my life (enough for me to write a damn book!).

Fast forward to almost a year after completely letting go of that situation and I'm no longer in survival mode, am flourishing, and most importantly my soul is at peace. Applying the lessons I learned throughout my healing process created the woman I am today; I would not have healed if I had not first let go. It may be hard to accept but we can't take everyone on our journey, and honestly, everyone doesn't deserve to come along for the ride.
Constant reminiscing about what things could've been, should've been, or would've been leaves no room to think about what is...and we need to be present in order to heal.
I believe we all may go through a period where we have trouble letting go, so here's a few tips to help with letting go:
Stay Present: Focus on the here and now, not the future or the past.
Write A Release Letter: Address the letter to whatever or whomever you need to let go of, and burn it to symbolize release; let that be the end of your attachment to it, and when/if you relapse, remember that you have released it.
Forgive Yourself: Know that you did the best you could with where you were, and who you were, in your life at that time; don't be hard on yourself.
Self-Reflect And Accept Your Part: We play a part in almost everything that happens to us; if you haven't figured out the part you played, self-reflect through journaling or meditating to help you figure it out, accept, and move forward.
Accept The End: The hardest part is fully accepting that whatever it is has come to an end; forget the second chances and the what if stories you've created and accept that the chapter has closed. Focusing on a new beginning will help with this.
Sometimes we can't let go because we're unsure of what lies ahead. Uncertainty is only scary when it's attached to fear and negativity. But when you decide to heal, you look forward to the uncertainty that the future brings.
Letting go allows lessons to be learned and incites discernment to be practiced going forth.
During the times that I feel stuck, I find strength in this simple phrase that helps me let go and heal like Wolverine: You Only Live Once. There's so much strength in remembering that I only get to do this thing called life one time.
So for everyone time you're stuck in sorrow, pity, or constant reminiscing, remember that you don't get that moment back! Life is simply too short to be stuck and unhappy. Remember that when a chapter in a book ends, it's just the end of that chapter, it's not the end of the story. The story goes on. If you can't think of any other reason to let go that shit go and heal, remember that your story must go on.
Did you know that xoNecole has a podcast? Subscribe on Apple Podcasts or Spotify to join us for weekly convos over cocktails (without the early morning hangover.)
Featured image by Shutterstock
I've always had a soft spot for broken people because these are the ones who need love the most. How often do we hear stories of beautiful, successful people who struggle with loving themselves?
I knew a girl who lost her confidence early in her life due to just one guy in her class telling her that she had ugly hair. Even though the majority of her classmates and people in the school thought she was very pretty, all it took was that one situation to break her.
Throughout high school and college, she struggled with building and maintaining relationships and friendships despite her amazing personality. Her issues with self-love, combined with other things, made it difficult for her to accept that others loved and cared for her. She struggled with trust, pushed others away, and was often involved in fights with people that were once close to her. It was evident that her lack of self-love and acceptance played a part in ruining her relationships. People around the way would say, "She needs to love herself or she's never gonna find anybody." It seemed, at least to me, that society had deemed her as unlovable.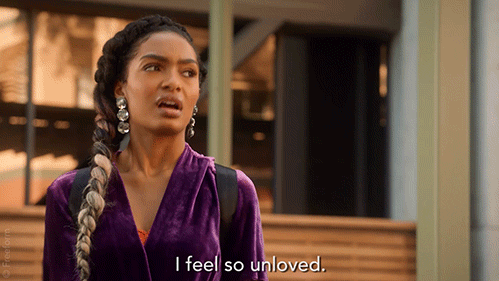 media0.giphy.com
Plot twist: That girl is now a woman and is in a healthy, stable marriage to the love of her life. She did not go through any drastic changes before meeting her husband. She was still struggling with the same issues within herself that had plagued her for a decade.

I shared this true story to make a very important statement to society:
The belief that a person is unlovable without self-love and unable to give love is toxic.
I am at a point where I am completely annoyed with the statement, "Love yourself or nobody will." It has been around for decades and is a staple in black culture and ideologies. Rapper J. Cole used it as a lyric in his song "Crooked Smile". Self-love refers to confidence, self-esteem and taking care of yourself. However, just because someone struggles with this, it doesn't mean that they can't be loved. Who the hell taught us that this was true?
The major problem I have is that this belief insinuates the idea of perfectionism, as if humans aren't prone to insecurities...
…especially in a society that lives and breathes on social media, a platform that breeds self-comparisons. As a therapist, I have teenage and adult clients who struggle with self-love and acceptance. I started thinking, I would never tell them they won't find anyone to love them if they don't completely love themselves at this moment. In fact, that's the last thing that I would ever tell them. When I find people struggling with self-love, they really need love the most— not to be told that they won't find love if they don't love themselves. That way of thinking is negative and won't help at all.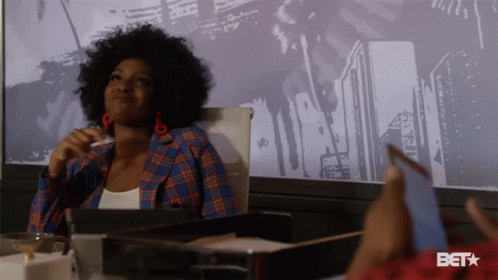 media1.tenor.com
After watching a video where the legendary actress Jada Pinkett-Smith discussed her relationship woes with her husband Will, I further realized how the belief is simply not true. Jada Pinkett-Smith reflected on her behavior in her 20s (which is when she met and married Will), stating, "I was a mess!" She shared some of her personal struggles, and I'm sure most people would say that she probably didn't love herself completely at that time. Yet, one of the finest and most famous men in the world fell in love with her and all her issues, and she is still married to that man today! This proves that men and women, regardless of how much self-love is present, can still give and receive love.

Just like a relationship or friendship is a journey you take with another person, self-love is a journey you take with yourself.
On this journey, there are periods where it may be super high or we may not have it at all. But there's no way in hell that we're unlovable or can't be loved if we're going through a phase where our self-love meter is on E. Loving a person requires us to still show love to our partner whether they're feeling highly about themselves or not.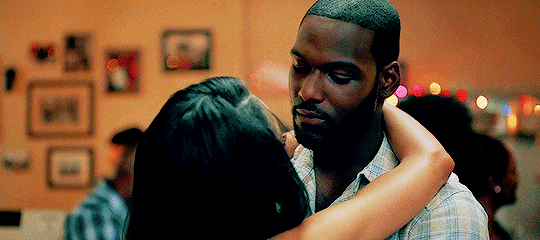 66.media.tumblr.com
There was an episode of The Fresh Prince of Bel-Air where Vivian stood examining herself in the mirror then somberly asked her husband Phil, who stood behind her, "Do you think I'm pretty? This is a question that evolves from some level of insecurity or low self-acceptance. Phil's response was very reassuring for Vivian. This moment between Phil and Vivian was so human and real, and showed how you can love someone through their self-love journey.

Perhaps we should reframe the phrase to, "Love yourself so you feel secure in relationships." Not only is this the truth, it doesn't add brokenness to those with an already fragile sense of self. I don't understand how we've carried this belief for years without it being examined.
The belief is nothing more than a breeding ground for conditional love.
Society has placed false stipulations and criteria on what a person needs in order to be loved, but that is the opposite of unconditional love. While it may be difficult to maintain a healthy relationship with someone lacking in self-love, it is possible to do, and it is possible to love that person. If you can't love someone because they're not displaying the amount of self-love that you think they should be, then you may not know what love is.
Originally published on Everything Girls Love
xoNecole is always looking for new voices and empowering stories to add to our platform. If you have an interesting story or personal essay that you'd love to share, we'd love to hear from you. Contact us at submissions@xonecole.com.
Featured image by Shutterstock