"Relationship goals" is a term that is thrown around way too loosely these days. Mostly because there's levels to that shit, ladies. Buying an overpriced purse or shoe isn't a goal. Going on a vacation isn't a goal. And eating at some fancy place isn't a goal. Yes, each of these are nice, and yes, they all create memories for the two of you, butttttt you can do all the above with--or for--anybody.
The real goal comes from investing into your partner's aspirations. 
Hear me out.
Black Panther director Ryan Coogler knows a thing or two about blockbusters AND relationship goals. In 2013, he was included on Time's list of the "30 People Under 30 Changing the World". His work has been hailed by critics for centering on often overlooked cultures and characters—most notably Black people. He has frequently collaborated with actor Michael 'Bae' Jordan, who has appeared in all of his feature films. And in 2018, he was named the runner-up of Time's "Person of the Year".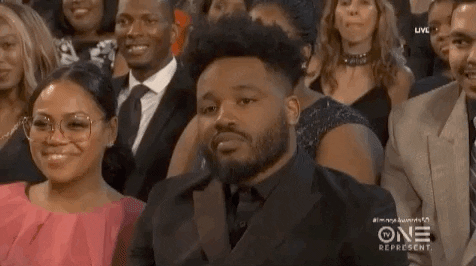 Giphy
Basically, he only looks to bring the culture forward--that is his passion. And with mega movies such a Fruitvale Station, Creed, and Space Jam: A New Legacy all under his belt, we can see this clear as day. After all, Black Panther has grossed $1.3 BILLION worldwide.
But if you ask Coogler, himself, he'll tell you that he owes it all to his wife, Zinzi Evans.
Back when Coogler was just a college student, playing football, and gearing up to fall back on going to medical school if becoming an athlete didn't work out, one of his teachers encouraged him to take up screenwriting, which he fell in love with. But as a broke college kid, he didn't have the resources to properly do the work. So instead, he'd type up scripts in Microsoft Word, which he described to the Ebro in the Morning radio show, as "impossible".
"But then my wife, she was my girl at the time, they had a software where you could write screenplays. I was trying to write in Microsoft Word. It's impossible because your format gotta be right. I was broke, playing football on the little scholarship money. And my wife scraped together some cheese and bought me Final Draft, which is the software that you write your movies on. And she got me that."
And since, the two have taken over Hollywood by partnering on projects, forming Proximity Media (production company), and signing lucrative heavyweight deals with Disney for television series. And although the power couple keep their private life under wraps, they welcomed their first child in 2019. The couple haven't revealed the sex of the child yet, Coogler is on record hoping for a little girl….well, multiple girls, actually. He told The YBF:
"I found I want daughters real, real bad. Like plural. I thought, making 'Fruitvale Station', I want kids. But like, on this one, I have to have some daughters."
Or basically, more little women that he can pour into, thanks to his wife believing in him.
--
So again, what are your relationship goals?
Featured image by DFree / Shutterstock.com
Keep reading...
Show less
I don't know who needs to hear this but almost never counts, sis. It was me. I needed to hear that. I am guilty of over-loving and overcompensating for a man who almost could have been the one. I've fallen in love with the idea of who a man could be instead of the man himself and I'd give it zero stars.
Would not recommend.
With every breakup comes a lesson and a blessing, and for LisaRaye, she says that it was marrying her ex-husband, former Turks and Caicos Prime Minister Michael Misick, for potential. On her recent appearance on Claudia Jordan's show, Out Loud, when asked about her biggest shortcomings, LisaRaye had this to say:
"For me, hands down, I should have married for love."

The actress, who met her former spouse in 2005 and tied the knot a year later, explained that because she was dating with the intention of marriage, she accepted hoping that she would later grow to fall in love with her partner.
"It was the potential of falling in love, but I should have been in that before the marriage. The dream he sold me was, 'I want to date you in our marriage.' I had never heard of that before and I was thinking, that's kind of clever!"
LisaRaye explained that she was making a lifetime commitment to someone she wasn't quite in love with, the idea of building a life with mutual goals was too intriguing to reject:
"And we're going towards that way anyway, so OK. We can accomplish what we're trying to accomplish sooner in a partnership. In a partnership. A partnership is what I thought I was getting into."
LisaRaye said that although sh*t was sweet up until that point, she later found that she didn't know her partner at all:
"Then I got in there and sh-t changed and switched and it was like, 'Who are you?' I'm sure he asked who am I as well."
LisaRaye explained that the couple, who ultimately divorced in 2009, experienced problems with finances and infidelity that were ultimately irreconcilable. Lisa said that she may have been able to work through the pitfalls in their relationship if she had taken the time to fall in love with her former partner before meeting him at the altar.
"But if you have that love, that foundation, then you can weather a storm that you wouldn't necessarily weather…I would have stayed a little longer if my heart was involved. It wasn't there."
To watch the full clip, click below!
The Queens Talk Admitting Faults and Dealing with Difficult People - Cocktails with Queens www.youtube.com
Featured image by Kathy Hutchins / Shutterstock.com
Keep reading...
Show less
Whoa buddy. Before we deep dive into the topic of potential, I think it's important to say something that is very important, and relevant, about love. And yes, I'm going to broach this from a biblical perspective. I John 4:8&16 tells us that God is love and, I Corinthians 13, the Love Chapter, tells us that love is things like patient (bearing provocation, annoyance, misfortune, delay, hardship, pain, etc., with fortitude and calm and without complaint, anger, or the like) and that it bears all things (think about all of this, the next time you get ready to say "I love you" to someone). When it comes to what God knows about me, I know that I can be a handful and a continual work in progress so, yes, I do believe that a big part of love's purpose is to see someone as they could or should be and not necessarily as they currently are. True and divine love is about believing in the best about someone and supporting them through their evolutions (which is what should be a foundational principle in marriage, if you ask me).
It's kinda like the quote by Canadian columnist Richard J. Needham who once said, "You don't marry one person; you marry three: the person you think they are, the person they are, and the person they are going to become as the result of being." A lot of married folks call it quits because they forget (or deliberately choose to ignore) that very profound insight.
Yeah, love isn't about feeling good all of the time or being with someone who acts like they memorized the script of your favorite rom-com. As the Good Book says, "Love never gives up, never loses faith, is always hopeful, and endures through every circumstance." (I Corinthians 13:7—NLT)
I think all of this needs to go on record because what we're about to tackle, well…it's not that I'm saying that it's impossible to love a work in progress. The truly humble and self-aware folks know that we all are a work in progress. Only delusional people expect relationships to be perfect when the two people in them are anything but. However, it's one thing to choose to love someone who is rough around the edges, you're totally aware of that fact, you don't try and make things be what they aren't and you decide to stay, deal and endure. It's something entirely different when there are all kinds of signs and red flags that you think you should overlook because you believe that your love either makes those things irrelevant or, your love is going to somehow miraculously change an individual. The first scenario is dealing in realism. The second? Well, that is someone who thinks that it's truly possible to fall in love with potential. Here's why I call BS on Door #2.
What Is Potential? Exactly.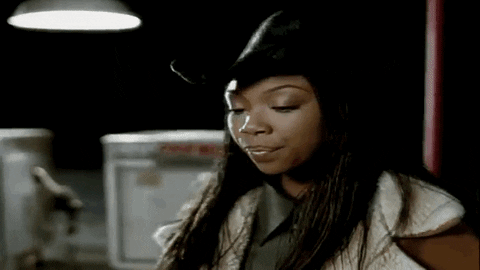 I am always tickled when an article topic will pull up a song in my mental rolodex that I haven't thought about in a while. Today, it's Brandy's classic "Almost Doesn't Count". And yes, for context, I'm going to include all of the first verse.
Almost made you love me
Almost made you cry
Almost made you happy, baby
Didn't I didn't I
You almost had me thinking
You were turned around
But everybody knows
Almost doesn't count
Almost heard you saying
You were finally free
What was always missing for you, baby
You'd found it in me
But you can't get to heaven
Half off the ground
Everybody knows
Almost doesn't count
Almost. Almost does not count. It doesn't count because the word means "little short of being; very nearly". The saying "close but no cigar" immediately comes to mind. The reason why almost emotionally trips so many of us up is because it literally means that something—or in this case, someone—is right on the verge of being what we want or need…close but ain't. Yeah, and please don't let the definition of the word "being" escape you either. It means "existence" or "substance". A definition of exist is "occur". A definition of substance is "physical matter or material". The reason why Brandy is so right when she says that a man almost was the one but he wasn't is because he almost proved himself to be right…but what she thought was there actually didn't exist (occur) and wasn't of substance (physical matter or material). If something you thought was there wasn't…it doesn't really count…does it?
And that's what makes the word "almost" a sibling to the word "potential". Potential means "possible, as opposed to actual". The words to focus on here are "possible" and "actual". Check it.
Possible: capable of existing and taking place; having potential or capabilities for favorable use or development; that may or may not happen or have happened; feasible but less than probable
Actual: existing in act or fact; real; existing now; present; current
Lawd, lawd. The parts that are underlined and in bold? That is by design. Something or someone who has potential? That is something or someone who yes, it is feasible that they could manifest into what you need, want or desire; however, at the same time, the chances of that happening are—please pay attention here—less than probable. This means that it's less likely that what you are expecting will actually occur.
So, when a person says that they are in love with someone else's potential, what they are essentially saying is they are investing in someone becoming what is less than likely to actually occur.
The reasons why are endless. It might be because the person they are involved with isn't interested in becoming different. It might be because, in this season, that individual is incapable of growth or change. It could also be because the person who loves them doesn't actually love them; they love who they conjured up in their mind whether it was out of desperation, control tendencies or a fairy tale perception of what love and relationships are really all about. Or, it could be something else. Whatever the case may be, potential could happen but, based on the definition of the word, it's not something to bet next month's rent on. In other words, potential is a gamble. A super risky one, at that.
Meanwhile, when something is actual—which is essentially the opposite of potential—that speaks to what is real. Real is an interesting word too. Two of its definitions include "true" and "existing or occurring as fact; actual rather than imaginary, ideal, or fictitious". Real? It deals in facts not fiction. It's based on what is actually the truth. Actual also speaks to what exists right now. It's not about what could happen next month or next year; it's about what you are dealing with at the present moment. Now, keeping all of these definitions in mind, let's touch down on why it's actually impossible to fall in love with someone based on their potential.
Why You Can Never Actually to Be in Love with Potential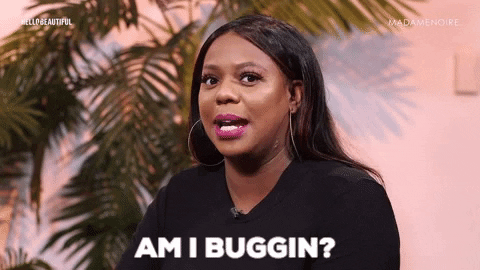 At this stage in my life, I'm intentionally using the word "love" less and less. As I am learning more about what the word means and what it requires, I find it to be pretty sacred. That's why I'm trying to get away from (for instance) saying I love my godchildren and I love rocky road ice cream. My godbabies deserve more honor than that. And don't even get me started on the phrase "in love" and how much it's abused. A part of the reason why I wrote the articles "Like, Love & In Love: How To Really Know The Differences", "Are You In Love Or Are You In Need?" and "5 Signs That You're In Love (All By Yourself)" is because to be "in love" with someone means that another person is actually on the same page with you—they have the same kind of feelings, they are in the same type of relationship and, for the most part, you both have the same type of relational goals and expectations. The word "in" literally means "in or into some place, position, state, relation, etc." while "with" means "accompanied by; accompanying", so no…you cannot actually be in love with someone without them being in love with you as well.
Do you see where this is going? If you actually keep what being in love means and you already know that potential speaks to "feasible but less than probable", not "real" or "existing now", how can you possibly be in love with potential? Isn't that basically like being in love with an imaginary friend? Sure, you might've been able to create something in your mind but, at the end of the day, it doesn't exist. And since it doesn't exist, it's impossible for it to be "in" or "with" you at all. IT'S. NOT. REAL.
There is one man, in particular, from my past who I totally wasted my time on. Yes, wasted. I hate it when people try and rationalize poor choices by saying that nothing is a waste of time. You can very much so make decisions that "consume, spend, or employ uselessly or without adequate return"—and this guy is a perfect example of that. It's not that he was the devil incarnate. Not even close. He had some traits that were truly wonderful; that is a real fact. Yet what I made the mistake of doing was allowing those qualities to override all of the bullshishery that he put on display, time and time again, too. I thought that, because he had some exceptional traits that they would—should and could—cancel out all of the red flags. I wholeheartedly believed that his good qualities had the potential to do so.
Hmph. After 15-plus years of knowing this brotha, the good is still good; the red flags are still flapping away. At one point, I was putting heartfelt emotions, precious time and even some of my resources into both—the real and the potential—all the while believing that my love would make him want to become a better man.
Nothing can make a man become better other than him choosing to do so (same thing goes for women). Love may inspire someone to want to change but it doesn't automatically happen unless they want it to.
Unfortunately, a lot of women refuse to believe and/or accept this. Instead, they live in what I call "mirage love". When a person is super thirsty in a desert, they can create a mirage (something illusory, without substance or reality) that there is water when there actually isn't. When a woman is so desirous for a man to become what she has created in her imagination, she can confuse potential with what actually exists—and she'll keep doing that until she realizes that what she's holding onto is all in her head. If she doesn't wake up to this reality, yes, she is totally wasting her time. The guy isn't the waste of time. Her holding onto what isn't real is.
The actual guy? Everyone's lines of tolerance are different. So, at least for today, I'm not going to get into if the ACTUAL MAN you are choosing to love is worth the investment. What I will say is the more we love ourselves, the more our standards tend to rise. What I will also say is if you are going to bestow anyone with something as sweet, special and wonderful as your love, at least make sure you're giving it to something that is real…and potential ain't.
I already know. Just like some people in the desert will swear there is a pool of water that is 10 feet away from them, some women will not budge on believing that loving the potential of a man is a good and beneficial thing. Yet for the ladies reading this who feel like they are stuck in a relationship—or situationship—to the point that it is draining everything out of them…take a moment to ask yourself if any of what I just said resonated. Ponder over the fact that you could be like a person who is boxing the air; that you are someone who loves potential…something that doesn't truly exist.
If that is you, the good news is there's no time like the present to stop. While ole' boy is out here being and doing whatever he is actually being and doing, what is real is you and who you can really love is yourself. Bottom line, being in love is defined as being in something real with someone else. Potential makes that impossible. And that's the God honest truth, y'all. All facts. No fiction.
Want more stories like this? Sign up for our newsletter here and check out the related reads below:
What If You Love Someone You Can't Have?
When He Just Wants To Be Friends, But You Want More...
Why You're Always The One Who Prepares A Man For His Wife
If Your Man Is Missing These Things, Wait Before Marrying Him
Feature image by Shutterstock
Keep reading...
Show less
Being head-over-heels for a guy during the honeymoon phase can have you feeling like he could really be the one. It's in the early phase of dating or getting in a new relationship where we're focusing on security, intimacy, trust, friendship, and communication--while sometimes ignoring the important signs of bae not really wanting the long-term commitment you're hoping to get.
When we're at a point that we prioritize our partner, we tend to want to focus on the best parts of them. However, this could lead us to immediately ignoring red flags like him being emotionally unavailable, manipulative, or a player. This is known as falling for potential.
Falling in love with potential is seeing the relationship develop into a more committed romance without any real assurance or guarantee that this will eventually happen. Here are some ways to avoid getting wrapped up in who a man can become and accepting the fact that who he is might not be who you need.
Evaluate where the relationship or situation is today.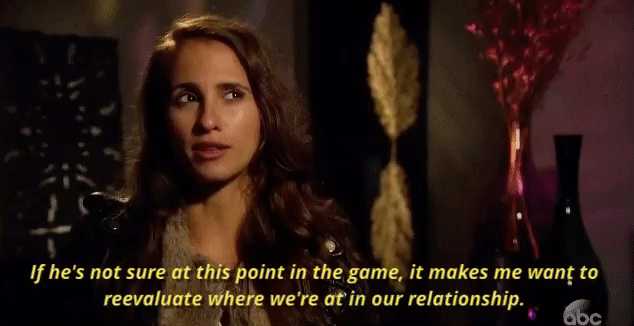 In my past relationship, I now know that I was falling for a man's future-self instead of his present-self because I kept feeling the need to fix him in order to create the reality I wanted. I wanted my boyfriend to be more affectionate, take me out on dates, and be more committed to me. But when "eventually" came (or when I became fed up), he never came around to doing any of those things. I gave a lot of time and money to my ex, defended his actions to my friends (sorry besties), and became emotionally invested as if every good action I did would get him one step closer to taking our relationship seriously.
Wishing for him to be that future guy I envisioned him to be or that he would change back to the old him made it easier to fall in love with the man he could be instead of accepting him for the boyfriend he currently is.
I once heard a saying, "Men fall in love with who a woman is. Women fall in love with who a man can become," and it really hit me. Once I was able to view the person I was with at that time for who he really was, I realized that this situation was no longer serving me. Ask yourself if where you're currently at in your relationship is still worth the wait based on who he is today.
Avoid making conditional situations.
"If he makes time for me, then I'll give him another chance. If I cut him off too soon, then I might miss out on him wanting to see me. If I entertain him a little longer, then he'll come around into wanting to be with me."
If-then statements keep us thinking about future scenarios that may or may not happen, instead of focusing on what's currently going on. The result of you constantly asking a guy to meet you where you're at emotionally is you become more accustomed to making the most sacrifices in the relationship and putting your feelings second.
Cut the if-then statements and focus on the conversations and actions that's he currently into now. The only if-then that should be weighed is, "If he's not making me a priority, then he's treating me like I'm an option."
Let go of your need to change him.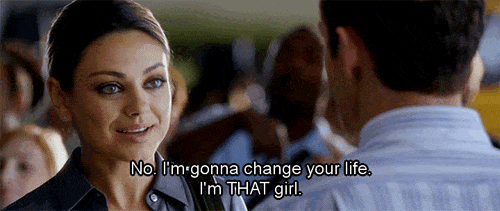 When you find yourself wanting to change a man into the person you want him to be, it shows that either you're too focused on him instead of yourself or you can't accept him for who he is today. Wanting him to be a better man by constantly asking him to do the same thing over and over again is also indicating that you can't find happiness between the two of you until he can begin doing what was asked of him the first 100 times.
You can learn to deal with things you can't control by letting go of your need to change a man. This was especially difficult for me to understand in my past relationship--I knew that he was capable of being more conversational, outgoing, and family-oriented, but I couldn't stand the thought of him not wanting those things at the same time I wanted them. So I had to learn to let go of my vision of where we could be and fully accept him.
Becoming emotionally invested before understanding his intentions can lead us to be on different pages in our relationships. Truth be told, it's selfish and emotionally harmful to think a guy needs to hurry up and be just as ready as we are if he's clearly not there.
So how can we decipher between someone who's not yet ready and someone who will never be ready? The best way is to have those honest conversations and watch his habits. If you have to nag or plead your man to do certain things, then that's a sign that you both aren't on the same page. If he's able to express how he feels instead of getting frustrated at the thought of getting married, he could be worth your time. A man who wants to be with you in a committed way will voluntarily show it without you forcing him!
Want to know the 3 secrets to getting a man to take you seriously? Download your FREE guide here!
Featured image by Shutterstock
Want more stories like this? Sign up for our newsletter here to receive our latest articles and news straight to your inbox.
Keep reading...
Show less
There's a spiritual sistah (that's what I call someone I like but we're not exactly friends) who, whenever we see each other, we talk about how much of a bullet that I dodged that she didn't. Without getting into too much detail (because you never really know who reads internet copy, do you?), there are a few times when I got mad cool with someone while they were dating a relative of someone I was seeing. Well, in this case, I broke up with my boyfriend while "she" ended up marrying one of his relatives.
Her husband? He's another article for another time (chile…CHILE). But what she and I can both vouch for is a part of the reason why he is so, let's go with the word "challenging" is, in a nutshell, his family is cray-cray (meaning toxic). So are some of the other people in his world. So yeah, in many ways, not marrying his relative was such a blessing. If for no other reason than dodging all of the constant familial drama.
My spiritual sistah is not alone, though. A good friend of mine—one who is totally in love with her husband—tells me, in the form of a warning, at least once a week to really investigate a man's family before jumping the broom with him. Long story short, her husband has such an unhealthy relationship with his mother that it can be really difficult to tell who is the top priority in his life (for the record, it's supposed to be his wife).
As a marriage life coach, I'd hate for you to put a ring on your finger and then wonder what kind of Twilight Zone you are in all due to your hubby's other relationships; ones that you didn't pay nearly enough attention to before marrying him. So, before even contemplating saying "I do", take out a moment—or two or 10—to see what his connections are like with the following 10 dynamics. I can assure that you'll be close to floored by how much the pre-work could spare you so much regret on the back-end.
His Relationship with His Mom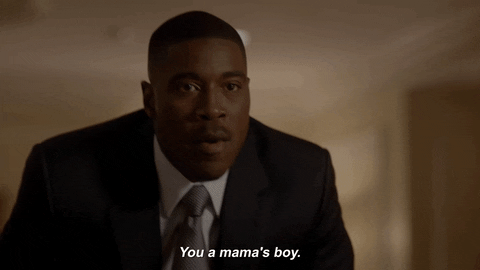 There are some sayings that seem to stick, even if they aren't the best kind of advice to take. Take "How a man treats his mama is how he'll treat you", for example. In theory, that should be accurate but listen, I have counseled more than my fair share of couples who are at their wit's end all because the husband puts his mom before his wife (emotionally, financially and otherwise). I also know some single men who are so "devoted" to their moms (which typically means that their moms are also either manipulative or controlling) that they have no clue how to have a healthy (or lasting) relationship with another woman.
So no. I wouldn't say that just because a man adores his mom that you'll automatically be treated like royalty. My personal opinion is to watch more than if he treats her well. Also pay attention to if there are established boundaries, mutual respect, if she loves him like a son while treating him like her man and if he can make decisions without always needing her input or agreement. If that is the case, mom did a pretty good job of preparing him for a wife. If not…at the very least, push pause. A long hard pause.
His Relationship with His Dad
I know this is an unpopular opinion, but I am not the one who co-signs on single mothers who say, "I am the mother and the father" to their kids. You may be a supermom, but you were not created to be your child's father—that's their father's job. That said, I remember once hearing that a man is his child's first understanding of God in the sense that the Bible describes God as our Father (Matthew 6:9). I like that because the Most High is presented as someone who loves us, provides for us and protects us.
Where am I going with this? I know some very phenomenal men who have emotional and commitment issues out of the wazoo; it starts with the fact that they didn't have a relationship with their dad. As a result, they learned the hard (or wrong) way about how to be a man and/or how to treat a woman.
I'll be the first to say that just because someone had both of their parents in their life, that doesn't mean they had the best example of adulthood or intimacy. At the same time, what I will also say is it's important to put just as much effort into learning about a man's relationship with his father as his mother. A man by the name of Frank A. Clark once said, "A father is a man who expects his son to be as good a man as he meant to be." A man has to be around—and then active as a parent—in order for that to happen.
His Relationship with His Siblings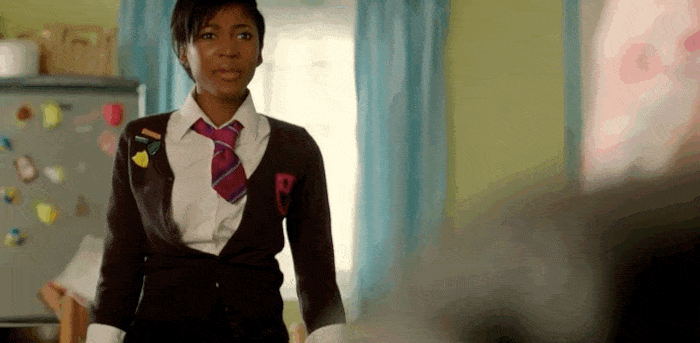 There's something very special and endearing about the relationship people have with their brothers and sisters. That is, if the relationship is healthy. The reason why this is something you should pay close attention to is that some people allow their older siblings to come really close to controlling their life, while other people want to spend darn near every hour of every waking day with one or more of their siblings. Then there are the siblings who are uber nosey or the siblings who feel like your partner should have more allegiance to them than to you. Oh, and let's not forget the families where, there is so much dysfunction among siblings that, if your man doesn't know how to say "back up" or "no", all you're gonna do is bring a boatload of stress into your life if you choose to marry him.
A lot of people know that it's a good idea to not ignore the relationship their partner has with their parents. But don't underestimate the drama that can come from someone who has an unhealthy relationship with their siblings as well.
His Relationship with His Best Friend
Another unpopular opinion? I'm not big on married people referring to someone other than their spouse as their "best friend". It's because I'm big on words and if you're choosing to share your life, heart and body with someone for the rest of your life, they definitely should be your friend and I'd think that would put them into the best spot being that best means "of the highest quality, excellence, or standing" and "most advantageous, suitable, or desirable". That doesn't mean that your former besties aren't still special. I just think that they become good/close friends after you say "I do".
Whether you agree with me or not, still here's a word of caution. Watch how close a man you're dating is with their BFF before marrying him. Just like a man's parents, sometimes besties hold more weight and influence than they should and if, for some reason, they are not very fond of you, that can wreak all kinds of havoc.
The first example that comes to mind right here is LeToya Luckett's "Back to Life" video. If you've never seen it, LeToya's man (in the video) has a female best friend who not-so-low-key has feelings for him. It ultimately breaks LeToya and her boyfriend up.
A good best friend wants their best friend to find love. They will make necessary adjustments in order for that to happen. Make sure that when it comes to your man and his BFF—whether it's male or female—that that is exactly what's happening between the two of them.
His Relationship with His Female Friends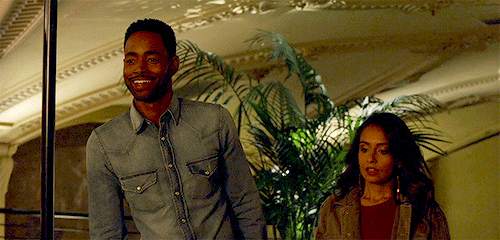 Personally, I think it's healthy for married people to not only have friends, but friends of the opposite sex. Getting another person who is the same gender as your spouse's perspective on things can be super beneficial and even time-consuming. The key is to make sure that the female friends "in question" respect your relationship, have no romantic history (or that it's resolved romantic history that you are fully aware of and OK with) and that you have access to them in some form or fashion.
If everything is on the up and up, even if you and your man's female friends aren't exactly buddies while you're dating, you will know who they are, they'll make you feel comfortable in your presence and they will have no problem interacting with you, when he's around and when he's not.
If you're already seeing flags in these areas, he needs to handle it. These are not the kinds of things that will automatically go away once he is your husband and you are his wife.
His Relationship with His Pastor
I'll be the first one to say that just because someone goes to church, that doesn't mean they have the healthiest relationship with God or just because someone doesn't, that doesn't mean they and the Lord aren't in a good place. If you read online news (cough, cough), you'll see PLENTY of examples of churches and leaders in them who could stand some therapy and time in the pews rather than in the pulpit.
So, when I say that you should pay attention to your man's relationship with this pastor (or worship head if he's not a Christian), by no means am I saying that he has to have one. What I am saying is, if he does, pay attention to how he speaks about the leadership. Is he receptive? Does he humble himself to messages that personally apply? Or does it seem like he's bucking the pastor and his church at every turn? The flip side to this coin is does he respect this pastor or does he treat him like an idol? Does he refer to him in certain situations or does he not know how to make a decision without his pastor's input? Does he worship at a certain church or does he basically live there?
With the first set of questions that I asked, it could show signs of your man having a really hard time dealing with authoritative figures. And yeah, be leery of anyone who always wants to lead but can never seem to be led. With the second, your man may not know that having a relationship with God doesn't mean that you have to put your all and everything into a church (especially ahead of your own family). Either way, you're in for quite the bumpy ride of you underestimate all of what I just shared.
His Relationship with His Exes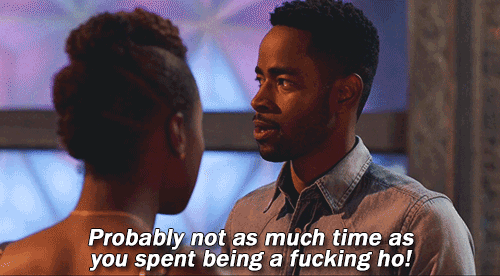 Why is this one on the list? In part, because of an article that was featured on our site a couple of years ago—"Why Staying Friends with an Ex Is Okay (& Healthy)". I know some people who are still friends with one or more of their exes, so I'm not knocking it. So long as the past remains in the past, do your thing.
Now, I will say that the word "friend" is a big one to me, so I don't give a ton of folks—male or female—that title. And, because of the sacredness of it, I'm not really out here trying to be friends with someone who's seen me naked and heard me have an orgasm. Intimacy was once shared and most of my exes are still as fine as when I left them; therefore, firm boundaries must be set. Still, I do strive to remain at peace and to be able to hug them if I see them in the mall (only two get the death stare these days). We're cool.
But no matter what side of the fence you're on about keeping exes in your life, I do think it's worth mentioning that you should pay attention to (and ask questions when and where needed) your man's relationship with his ex(es). Are they close or just social media connected? Does he plan on them coming to his wedding someday? Why did he break up with her/them and are there still some unresolved feelings?
I'll be real with y'all. I think a part of the reason why I'm still single is because I had some heart pieces that certain exes still had a hold of. It's working at a disadvantage (and that's putting it lightly) to enter into something serious with someone who is still unresolved, on any level, with one or more of their exes. Don't assume. Discuss it.
His Relationship with His Co-Workers
Years ago, I went to someone premarital classes for singles at a local church. The requirement was that you couldn't be in a relationship in order to attend them because they wanted us to look at relationships without romanticizing them based on the situation we were currently in. Anyway, a lot of what was shared was straight up common sense concepts like, "If a man doesn't show up to work on time, why would you expect him to come home on time?" (I'm sayin'.)
Unless your man works at home, he's probably dealing with an office full of people during most of his waking hours. Does he respect his employer by being responsible? Does he get along well with his co-workers? (Has he ever dated any of his co-workers?) Does he take pride in his work? Shoot, does he enjoy his profession? Don't underestimate how a man's professional life rolls over into his personal life. If he's consistently dissatisfied during business hours, it's pretty unrealistic to expect him to soar when he's off of the clock.
His Relationship with His Enemies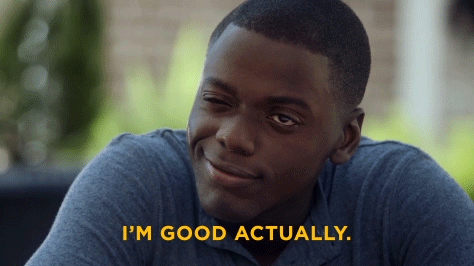 There's a Catholic writer from back in the day by the name of G.K. Chesterton who said something that is oh so true—"The Bible tells us to love our neighbors and also to love our enemies; probably because generally they are the same people." Sometimes the people we love the most get on our last nerve; sometimes, at the same time.
That's not the kind of "enemy" I'm referring to. What I'm saying is pay attention to what he says about people he's had big issues with. Does he hold grudges? Is he vindictive or even just plain ole' petty (you might be surprised by how many men are; I personally know more than a few)? Does he tend to take the violent approach? Maybe he suppresses and then explodes on everyone around him, but who he's actually mad at.
Just like you can tell a lot about a man by how he treats the people he likes, you can tell a ton about that same man based on if he's able to forgive, release matters and be chill (have boundaries but still be chill) in an enemy's presence.
If you sleep on this particular point, you might end up being caught totally off guard if he falls out with one of your family members or, God forbid, the two of you end things. Just sayin'.
His Relationship with Himself
A while back, I penned a post on the site entitled "6 Signs You Love A Man (Who Doesn't Love Himself)". If I could print it off and send it to every single woman (who desires to be in a relationship with a man), I would. I'll be the first to say that I know some pretty amazing men who would be HORRIBLE HUSBANDS (and yes, I am yelling that!); it's all because they are not in touch enough with themselves to be out here trying to lead and protect another human being.
The article I backlinked touches on how to know if a man doesn't love himself. Signs that a man does include he's open and honest; he practices self-forgiveness; he's not afraid to ask for what it he wants—personally or professionally; he makes his spiritual growth and development a top priority; he understands the power and purpose of intimacy—both inside and outside of the bedroom; he doesn't tolerate toxicity within himself or others; he has lasting friendships; he knows how to be alone (and enjoy it); he's not afraid of love; he's confident without being arrogant; he embraces life—you get the gist.
It all boils down to this—I don't care how wonderful a man appears to be. Before you jump a broom with him, make sure that he loves his God and himself and that he makes a concerted effort to cultivate lasting intimacy with both on a daily basis. Because a man is not even close to being marriage material with you until he is healthy and happy within himself and with his Creator. You can take that to the bank, baby.
Featured image by Getty Images
Want more stories like this? Sign up for our newsletter here and check out the related reads below:
One Overlooked Yet Obvious Indicator That A Man Is Husband Material
7 Signs A Great Boyfriend Could Be A Bad Husband
Why You're Always The One Who Prepares A Man For His Wife
Keep reading...
Show less
It's one of the most iconic, more memorable and arguably one of the most talked about moments on Black television.
Everyone remembers how they felt the first time or hell even the 100th time they watched Dwayne run up the aisle, confess his love for Whitley and run off into the sunset with his new bride. It's every girls dream. But it shouldn't be.
I've literally watched the entire series of A Different World at least 60 times throughout my life but this time, season five (the season Whitley gets married) burned me to my core.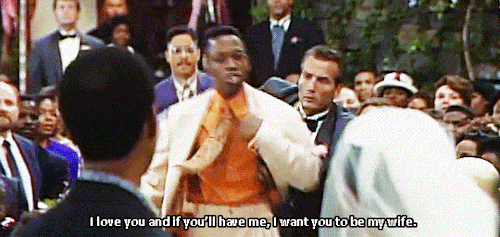 At 16, this scene was a classic example of a man who was truly in love and put his pride aside to go after the woman he loves. He realized that he would never find another woman like her and got his "shit" together to win back the love of his life. Why wouldn't anyone WANT a man like Dwayne?

Sure, he wasn't the type of man she was attracted to. And okay, maybe he didn't have even a third of the qualities on her checklist. But at least he treated her nice. At least he liked her. At least he…at least, at least, at least. I was only 16 but I knew this much, if my man didn't fight for me like Dwayne "fought" for Whitley, it wasn't real love.
But at 32, this scene has an entirely different message. I'm ashamed to admit that I once thought this was the ideal relationship. As I sat here and watched the season play out, I realized why I was so annoyed and bothered. It hit me.
I've met Dwaynes before and Dwayne was, is, and will forever be trash.
To put this into perspective, let's travel down memory lane: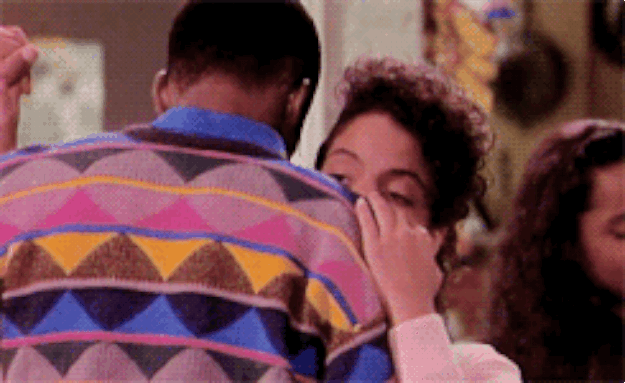 The first season of A Different World centered around Denise Huxtable. This was the first woman he was infatuated with who, as to be expected, did not return the interest. Denise, much like Whitley, was completely out of his league, something he already knew but that did not stop him from constantly and often inappropriately, forcing himself on to Denise. It is important to remember that initially Dwayne did not want Whitley. In fact, he couldn't stand Whitley. He thought she was a stuck up, rich kid who only got into Hilman because her family had money. He didn't even respect Whitley as a person.

Going back as far as the very first season, Dwayne was constantly making fun of, harassing, and belittling Whitley for how she talked, the way she dressed, and often poked fun at her making reference to what he assumed to be her "lack of intellectual capacity." Denise leaves, crushing his dream for Einstein babies with hippy style, so now he's left with no one to fancy. In enters Whitley.
The woman he once considered to be an annoyance has become less repulsive and more like a challenge.
He accepts.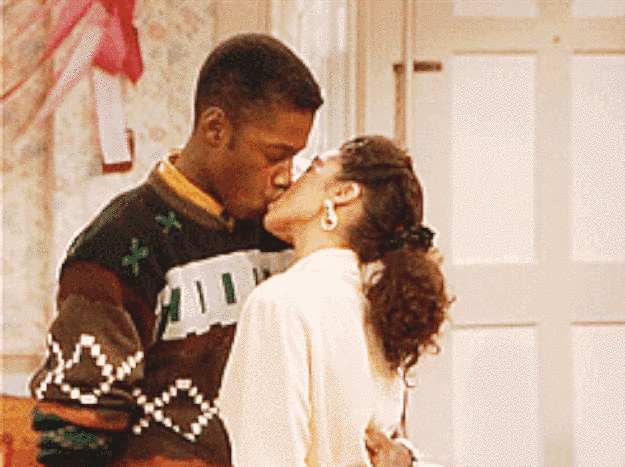 He knew that she was out of his league and that she wanted a certain type man, and made it a point to constantly berate her and the standards she had for herself, guilting her into thinking that wanting more was a problem. She finally falls in love with him. She loves this man so much, that even the threat of losing her inheritance wasn't enough to make her end it.

She was completely gone. He had her. Over the course of their relationship, Dwayne the Nerd transforms into Dwayne the Stud. He dresses better. He walks differently. He talks with more confidence. People listen to him when he speaks. They take him more seriously. And while no one will say it out loud, that respect comes partially (or primarily) from the fact that he is dating Whitley. He was always smart. This goes without saying. But he wasn't respected. He had it all.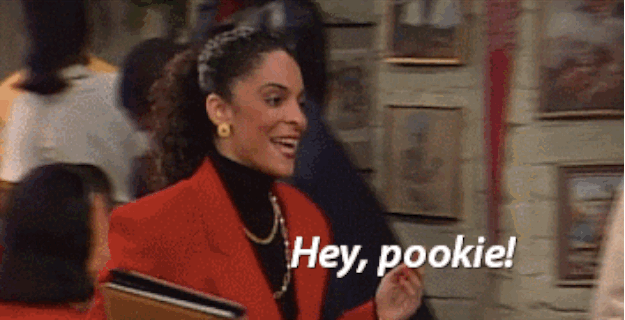 Then, Dwayne screws up.
The night before Whitley is set to leave for her summer job, she overhears Dwayne talking on the fire escape with Ron about the doubts he was having about them separating for the summer.

Ron challenges him, stating that if he really wanted Whitley, he wouldn't be giving up so easily. This challenge attacks Dwayne's ego sending him into a mini man-tantrum, all of which is heard by Whitley. On the night of her departure, Whitley tells Dwayne that she has also been thinking, and she doesn't think that a relationship is something that they need at the moment.
Uncertain of what just happened, and with his pride on the ground, Dwayne does the unimaginable. As she disappears into the dark, Dwayne in one last desperate attempt to reclaim himself, screams after her, asking her to marry him. The season ends with Whitley stopping in her tracks, turning to face him and the episode ends.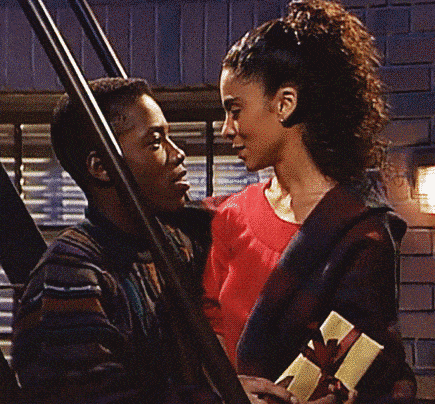 The following season opens with Dwayne and Whitney now living together in their new quarters on campus. Whitley is chasing Dwayne around the apartment, demanding that he give her the ring she had been waiting for all summer. That's right. She accepted the impromptu proposal sans ring and it appears that the couple is "happy". Everyone is getting along. Everyone is looking forward to the wedding. Dwayne is still the "man". Life is good. And then, Dwayne screws up again.

Feeling as if he is missing something, he makes the decision to entertain another woman hours before his engagement party. Whitley, feeling hurt and betrayed by Dwayne calls off the engagement. When you think about it, Dwayne is the definition of the "nice guy/nerd" who just wants to be your friend but he really is just silently waiting for the right vulnerable moment to make his move.
He went from being her annoying bothersome headache to being her "goofy, dorky friend" to the man she fell in love with. Sounds romantic, right?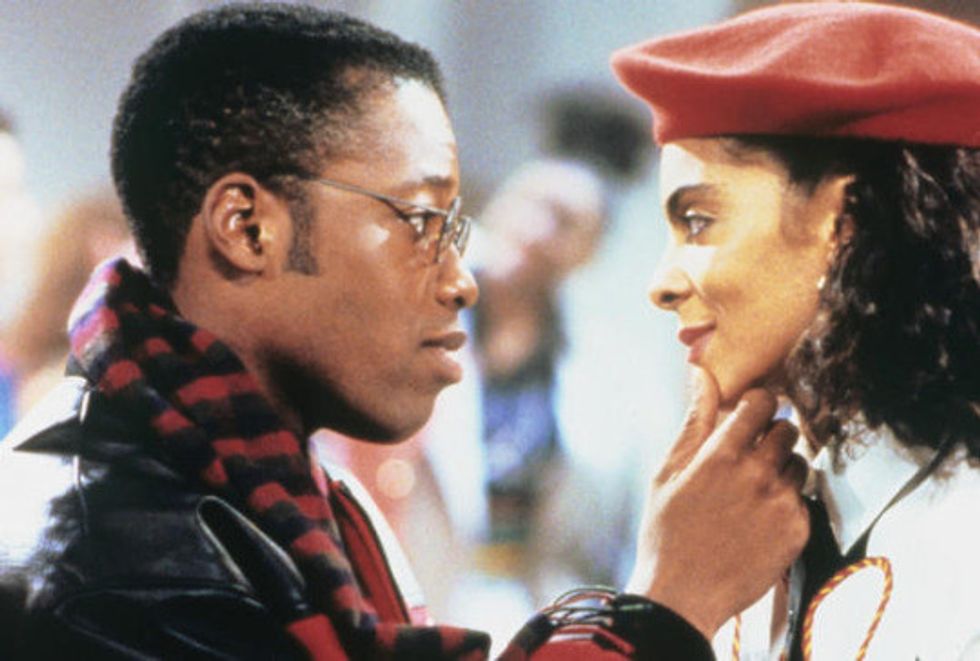 He watched her moves. He watched who she dated. He listened to her problems and made sure that he was the first ear to listen when she needed one. On the surface, it sounds sweet but when you snap back and think about it, considering how it all played out, it's a little disturbing.

Whitley then happens to meet a dashing young aspiring Senator who is completely in awe of her. They immediately hit it off and quickly land into a relationship. Byron wants nothing more from her than her. She doesn't have to change who she is. She doesn't have to pretend to be "humble". She doesn't have to settle or go without. It's the relationship she has always dreamed of, and before Dwayne, the kind of thing her dreams were made of. Soon after, Whitley gets engaged and Dwayne finds out. He is enraged.
How dare she get engaged? This was supposed to be a phase. She wasn't supposed to really get serious with this man. She was supposed to wait.
Dwayne waits until the night before the wedding to make his move. He makes his way into Whitley's presence by arriving unannounced to her home, and makes this announcement of remorse and regret for all the things he has done. He must really love her, right? Because only a man truly in love would wait until the night before your marriage to another man to show up and apologize for hurting you all those months ago.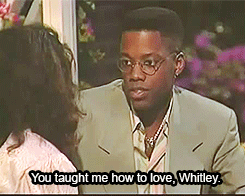 He tells her that the pressure she was putting on him before to "do better" was exactly the type of "pressure" he needed to "get his act together". And suddenly, on the eve of her marriage to man who doesn't "need" her to pressure him, he's had this epiphany. Whitley's eyes begin to tear up as she is now forced to once again remember what she was trying to forget. He then turns to her and asks her if they were all of that to each other, why didn't their relationship work? He watches Whitley choke.

Before she can answer, he jumps up in a "welp, that was fun" manner, stating that he didn't know why either. Being sure to leave no corner unturned, he grabs a flower from the garden, kneels down on one knee, hands the flower to Whitley and says, "I always knew you would make a beautiful bride, Whitley Gilbert."
He leaves, stopping only for a second to catch one more glimpse of a now emotionally distraught bride sitting in the garden crying.

Now, she's confused.
She was already having doubts but now what? She decides to go through with getting married, or at least try to. She should be happy, but she's torn and she doesn't know what to do. Everyone around her is excited and beaming with joy and she is struggling to keep a smile on her face. Then, the iconic scene begins to take place.

Everyone at the altar has taken their place. Whitley has successfully been walked down the aisle. Her family and friends looking on in awe of how beautiful she looks. And then, Dwayne makes his move. He had her cornered. It was now or never. If he was going to be successful in his plan, he had to put on extra. He had to do something, anything, to prove that he was the better man, because his ego would not let him lose. So, he did the unthinkable.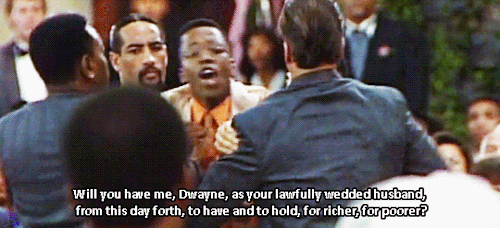 He crashed her wedding, coming in proclaiming his love in front of her, her family, all of their friends, Byron and all of his constituents.
DON'T MARRY HIM, WHITLEY. MARRY ME. BE MY WIFE. LOVE ME NOT HIM.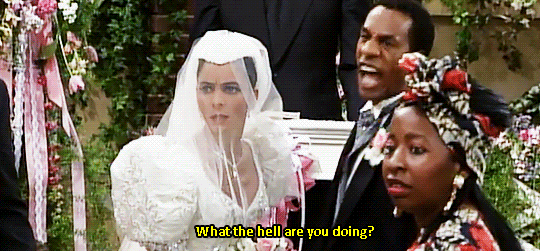 68.media.tumblr.com
He cried. He screamed. He begged. He fought. He was hoping that this public display of sincerity would win him the prize of having Whitley Gilbert as his wife, and it worked. No woman wants to see the man she loves cry. With that said, Whitley looked at the man who had done nothing wrong but love her, apologized for wasting his time, and then ran off to hug the man who fought for her love. But he didn't fight for her love. He fought for the right to call her "his". He fought for his ego.

Whitley made the decision that a lot of black women tend to make when dating and picking partners:
We allow our emotions and our need to see the "potential" in a person to cloud our judgment.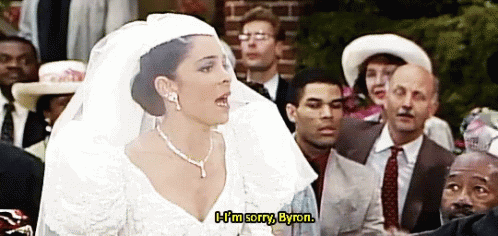 We hear a good word from a slick tongue and see a glimmer in the eye that looks like a tear, and we are ready to throw away all of our common sense and all of the lessons that history has taught us, in hopes that this time around it will be different. Certain opportunities only come around once in a lifetime and we will throw all caution to the wind for love.

Love is beautiful when it is healthy and productive. Love is a beautiful thing when it is grounded on mutual respect and growth.
Who knows who, what, or where Whitley would have been if Dwayne hadn't seen her as a conquest that needed to be conquered. Would she have ever met Byron? Would she have married someone else like him? Would she have ever gotten her dream of being the "trophy wife" she always dreamt of being? Regardless of whether you agree with that type of lifestyle, it was her dream and she was allowed to want that for herself.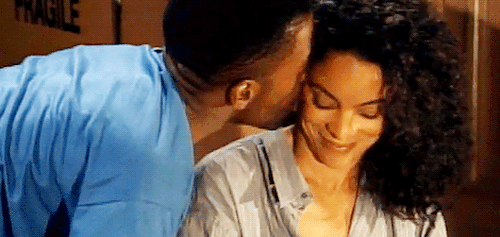 Whitley was a challenge. She was difficult. Her demanding nature, her refusal to settle, her ambition, her firmness...all of which made the chase that much more exciting. He completely stripped Whitley of all that she was, and she became a mirror of him. This is how most Dwaynes operate.
Dwayne and Whitley's storyline was a toxic tale of a male's ego and the damage it can cause to a woman if she's not careful and diligent in protecting herself.
Don't be Whitley. Marry Byron.

This article was originally published by https://www.jenniferrenee.co.
Keep reading...
Show less