Since becoming a single girl, Valentine's Day feels weird. The anniversary of an almost 10-year relationship landed on this international day of love and I just recently felt like I was done grieving that part of my life. Now, as a woman without a partner, the 14th of February forces me to choose myself and focus on how amazing I am because I deserve all the love I give to the world.
We had a chance to check in with Christian Life Coach for Single Women, Jay Shantal, about how to show up for yourself in your singledom and she dropped all the gems. More importantly, we love how she empowers single women through truth and beauty. We know Valentine's Day is known to incite a lot of emotions for singles so Jay loves to challenge singles to change their perspective on singleness, even on V-Day.
Here are a few tips she suggests for singles to stay emotionally grounded during V-Day:
If you feel that getting on social media might cause a bit of anxiety, set healthy boundaries or avoid it altogether. It is OK to guard your heart and protect your mental health.
Set aside intentional time to be grateful for the love that is in your life currently. Romantic love isn't the only love that can be celebrated on V-Day. Take a moment to show gratitude for all the people in your world that make you feel special and appreciated.
Despite the pressure you may feel from society, know that you are in the right place. V-Day can cause you to feel like you are detached from the rest of society. In turn, you internalize your singleness making you ask yourself, "Why am I still single?"
Jay says, "Understand that singleness is not an issue that needs to be fixed nor is it a consequence. You are perfectly whole all by yourself. Singleness is the best season in a woman's life. It is such an undervalued blessing. Savor it, sis. Life is full of swift transitions. Next year might look completely different."
This year we wanted to check in with some beautiful single Black women on how they will be celebrating this day of love this year. From virtual speed dating to day trips, these women are proof that Valentine's Day doesn't have to be filled with gloom.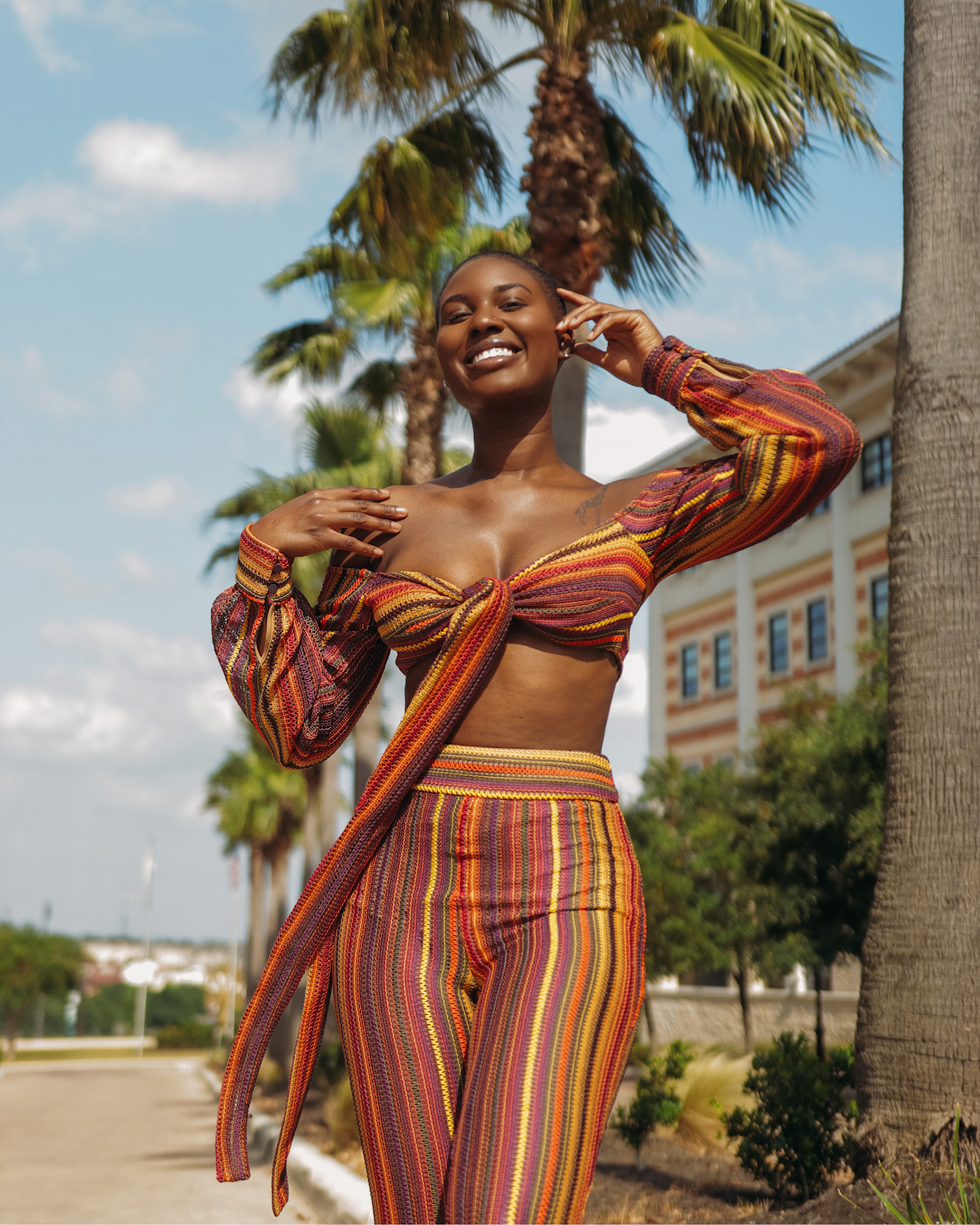 Oyin (@sweetlikeoyin)
Location: Austin, TX, but constantly on the go!
Single Since: 2018
Why She Chooses to be Single:
"I heard this once and it stuck with me ever since my last relationship: figure out why you're important and never settle for anyone who doesn't completely agree. I'm incredible alone and I've taken the necessary steps to know and understand my self-worth as a human being.
"The things I tolerated in the past are no longer factors in my life. I feel like being alone has shaped the formation of my self-confidence and now I can experience great love when the time is right."

Her Plans for Valentine's Day:
"As an advocate for Black women in luxury, I plan on taking myself on a solo trip to wherever my heart desires. I'm thinking something warm, fun, and tropical because simply I deserve! There's nothing better than wining and dining yourself and that's on what? PERIOD!"
What Self-Care Looks Like for Her as a Single Black Woman:
"This is a question I love SO much! Self-care looks like showing up for myself as a Black Woman. It's about knowing when to take a break and be mindful and present of your energy and creativity. I'm the queen of checking out when my body tells me to. I haven't always been this way but I'm learning, especially in a pandemic, to put myself first starting now."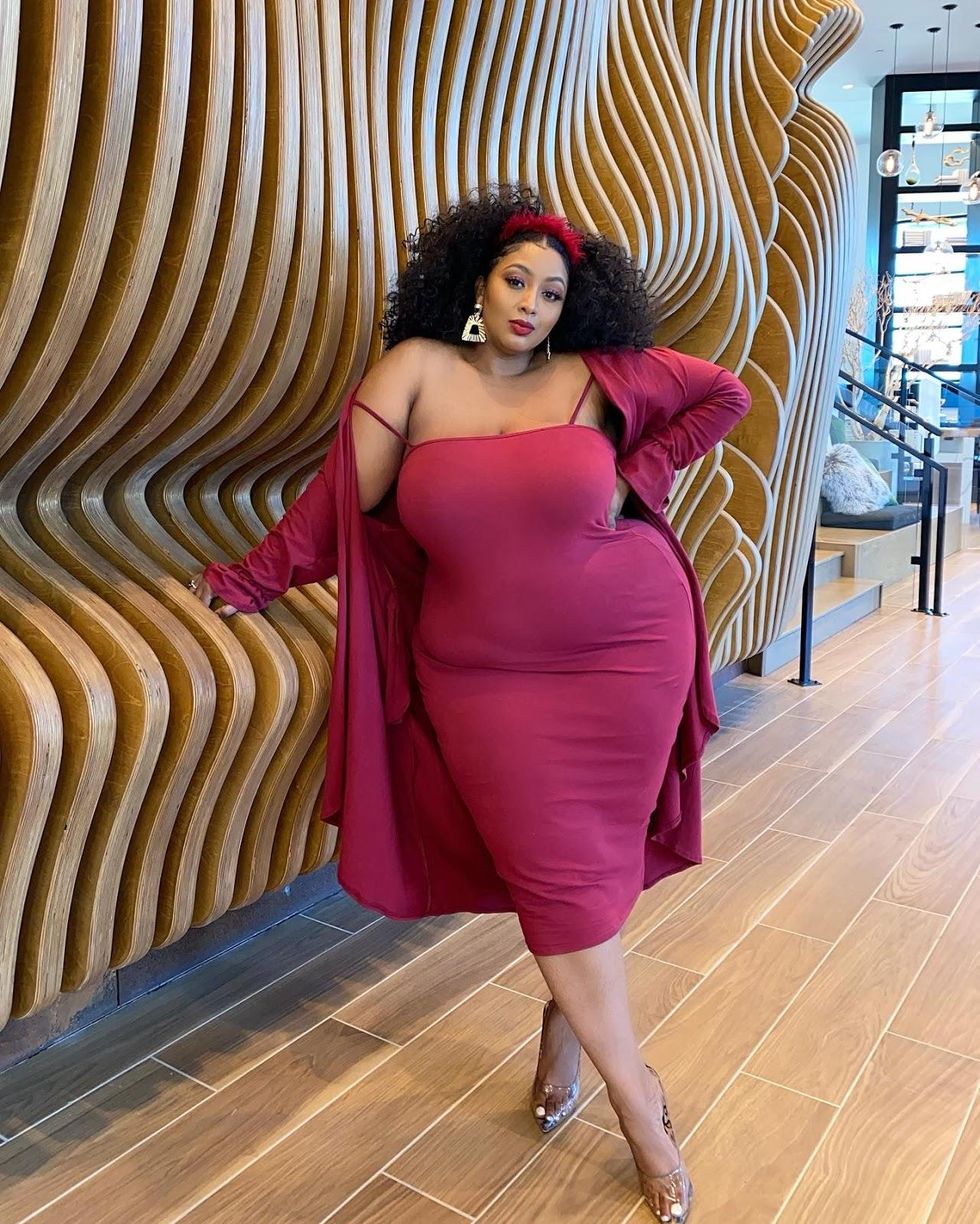 Nzinga Imani (@nzingaimani)
Location: Atlanta, GA
Single Since: Newly (end of January)
Why She Chooses to be Single:
"I'm rediscovering myself and spending time to figure out what I want."
Her Plans for Valentine's Day:
"[I'm attending a] Galentine's Day Event where I am surrounding myself with other boss women and focusing on building mutually beneficial relationships while promoting self-care."
What Self-Care Looks Like for Her as a Single Black Woman:
"Taking time to really be alone with my thoughts. Working through my decisions with ME in mind with no need to compromise on what I see for my life. Reading, dancing naked in the living room to my favorite tune, reminding myself that I am a prize."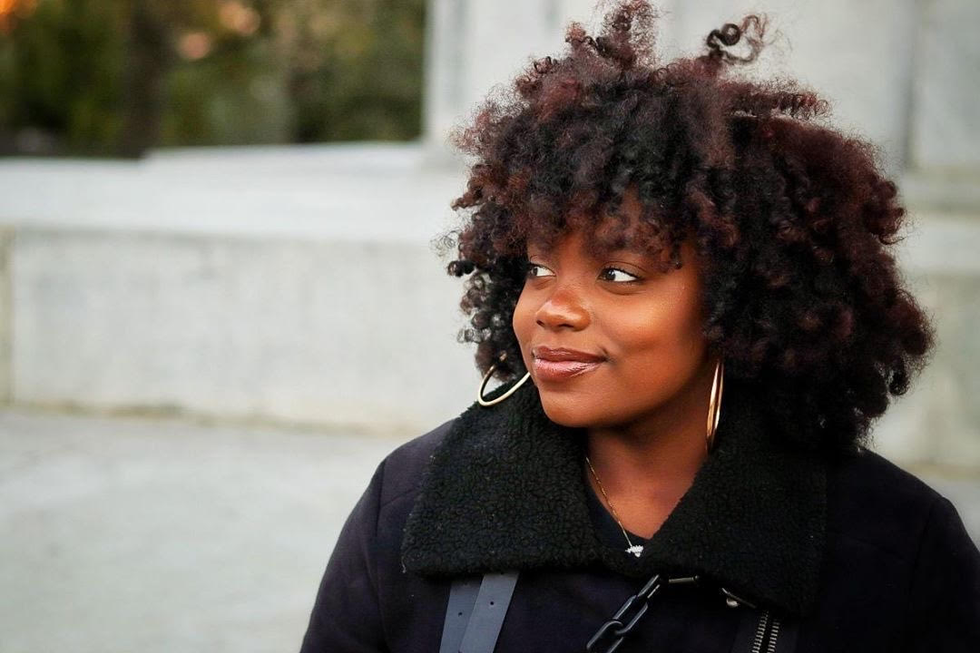 Shania Banton (@shaniabanton_)
Location: Queens, NY
Single Since: June 2020
Why She Chooses to be Single:
"The men I come across are very selfish and never want to prioritize me but want me to prioritize them. I am no one's mother and I am a girl boss, I can't make time if I'm not going to get it back. I refuse."
Her Plans for Valentine's Day:
"My friend and I are planning to go out and have brunch and partake in the 'Galentine's' theme. We are both very single so very excited to lean on my good sis.
What Self-Care Looks Like for Her as a Single Black Woman:
"Self-care starts with getting all aspects of me taken care of from a mani/pedi to lashes to a full body massage followed by freshly washed hair. Then being able to sit with a good book or a good show/movie because that's what brings me joy and then a nap that no one can wake me up from until I'm ready."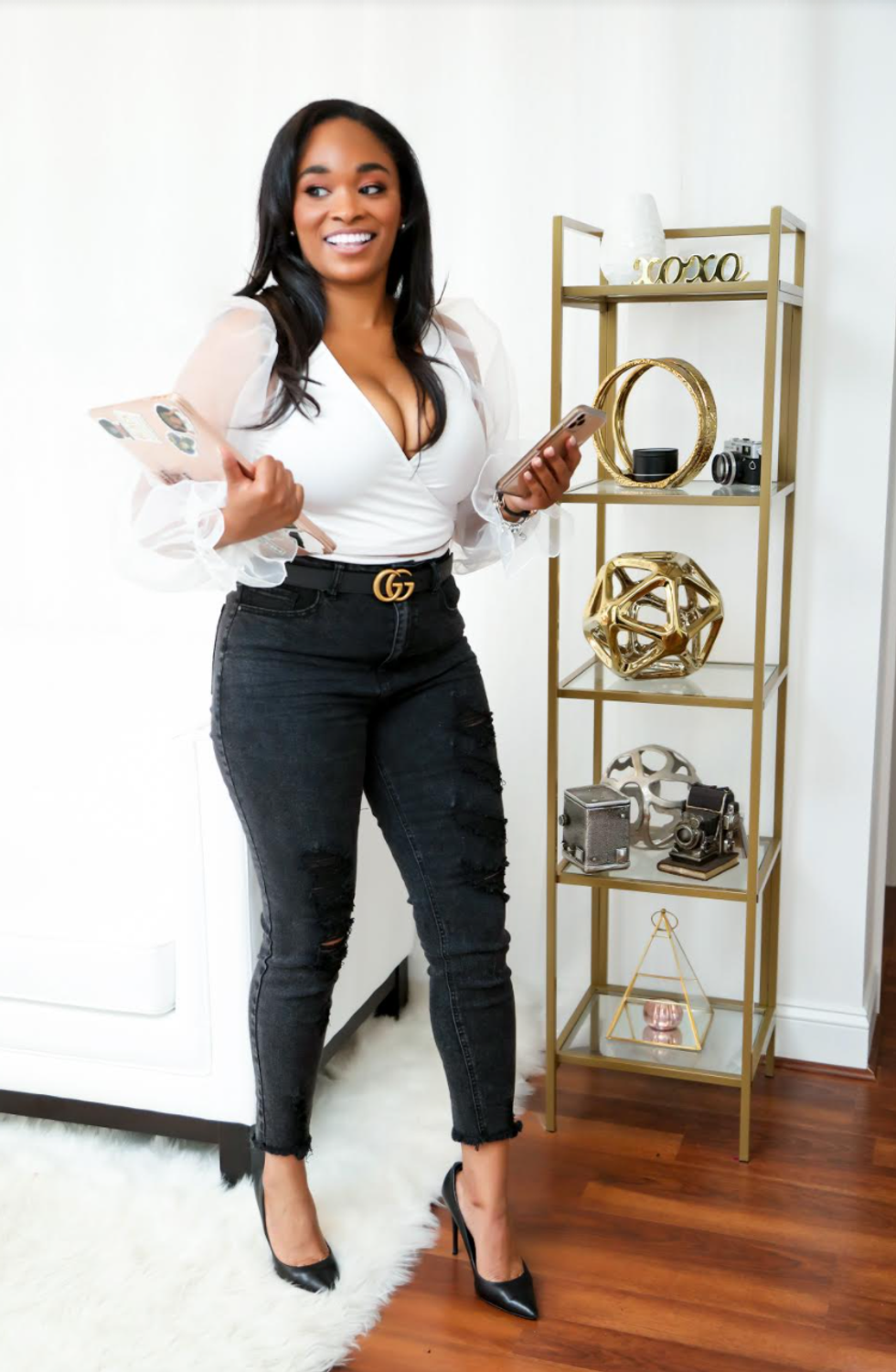 Nakia Adamson (@BrownGurlHealing)
Location: Washington, DC
Single Since: May of 2018
Why She Chooses to be Single:
"My last relationship ended because we were speaking different love languages and showing love differently. Communication became a major deficit in our relationship and led to us ultimately calling it quits. I've been attempting to work at this intentional dating thing but haven't been extremely successful in it - but I'm honestly unsure if I'm actually ready. Healing from betrayal trauma in past relationships has been a process - but I'm actively working to process and recover from it."
Her Plans for Valentine's Day:
"One of my sister-friends and are going out to eat dinner and of course sticking to my tradition of exchanging gifts with my mom and sister."
What Self-Care Looks Like for Her as a Single Black Woman:
"Self-care legitimately looks like whatever you need at that moment to make sure you preserve your mental and physical! So many times Black women fall into the idea that self-care is selfish and self-indulgence because Black women are superheroes! And although it can be getting your hair and nails done - sometimes these things can be more of a task or maintenance and another thing to do on your laundry list of to-do's (because let's face how we show up in this world is important).
"I'm really big on love languages - tapping into what your love languages are and giving yourself what you need on the regular is important for self-perseverance."
"My top three love languages are acts of service, quality time, and receiving gifts - so I do things like schedule time for car washes, time block my schedule for uninterrupted time alone, or treating myself to something that I really want! We have to discipline ourselves to make self-care a priority and do what works best for us when we need it!"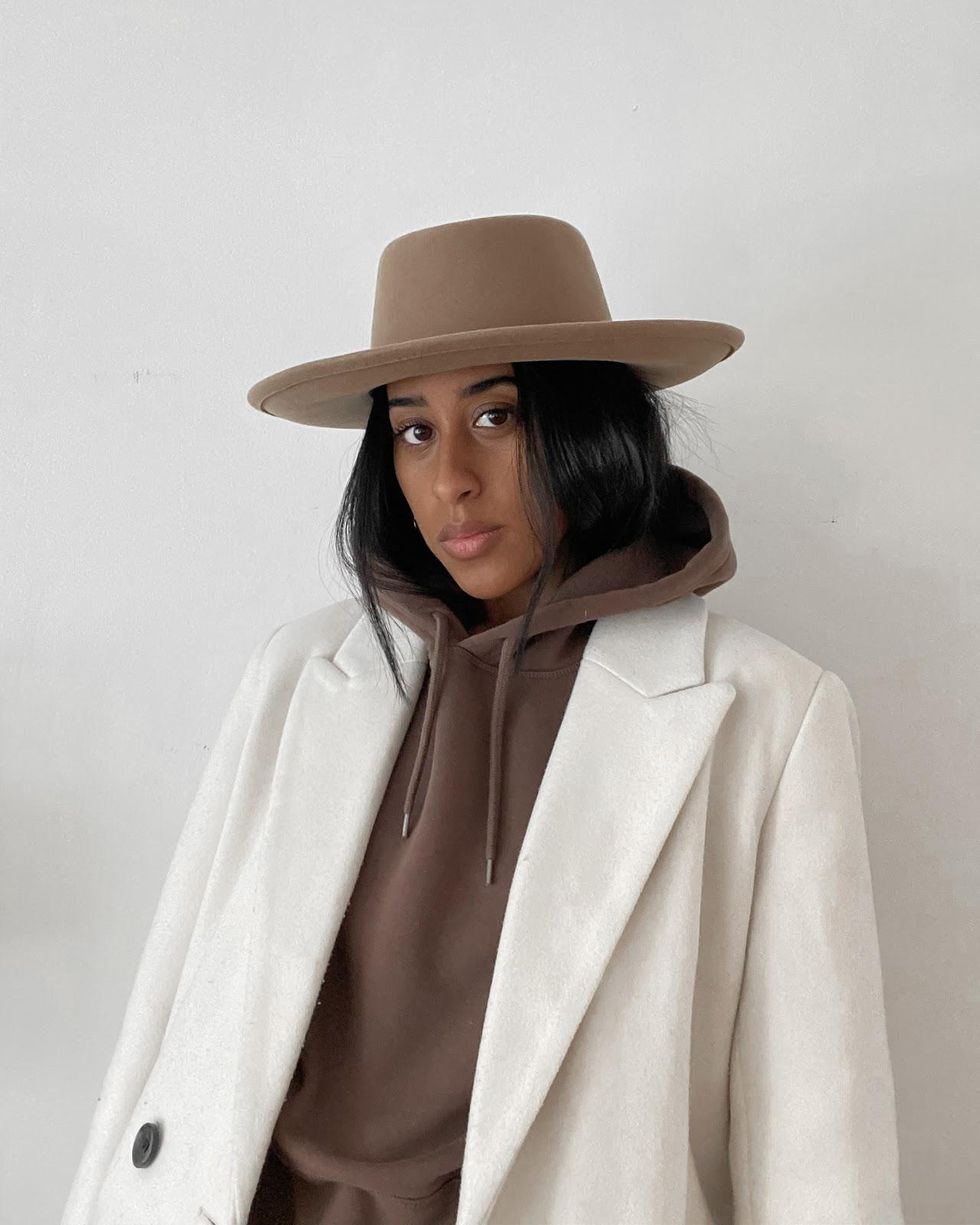 Tayla Santos (@taylasnts)
Location: Boston, MA
Single Since: 2018
Why She Chooses to be Single:
"I needed space to grow into the woman I knew I was intended to be. God was speaking to me and He had plans for me. I knew that leaving who I was within 2018 would open so many doors for me and my career. Looking back, I was unhappy and didn't even know it. I praise God for giving me the strength to walk away from a relationship I thought I couldn't be happier in. Now I am successful in my career as a content creator, I run the Youth Group at my church, and get to spend so much more time with my family!"
Plans for Valentine's Day:
"I will be driving to NYC with my best friend and sister to spend a few days in the city!"
What Self-Care Looks Like for Her as a Single Black Woman:
"Spending each morning with God and focusing and prioritizing my health."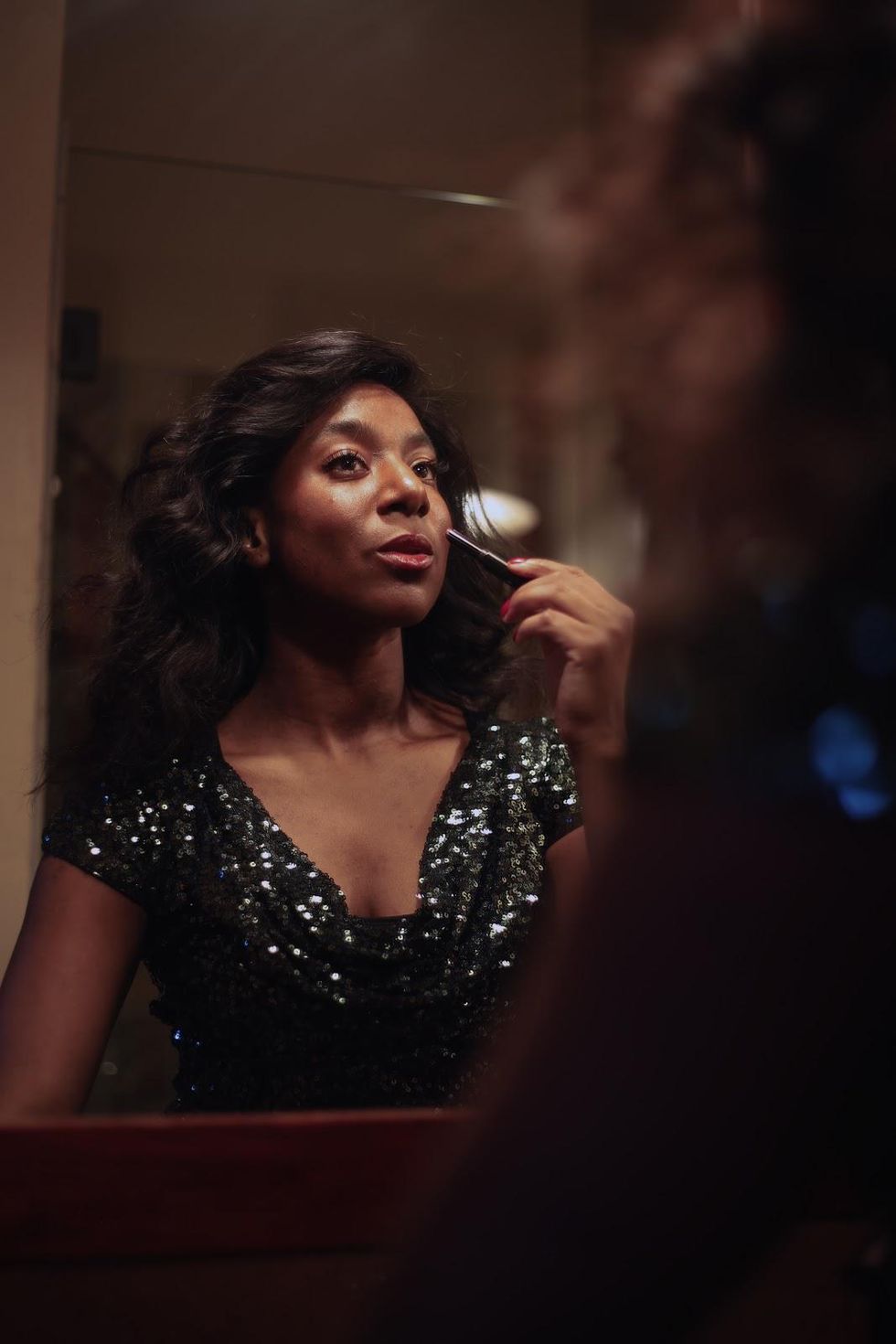 Vanessa Samuel (@vanessasamuel01)
Location: Denver, Colorado
Single Since: 2014
Why She Chooses to be Single:
"I took some time to really understand myself in my 20s while pursuing my dream career and life. Now that I am 30, I am ready to dive in, now that I know more of what I am looking for. The things I wanted in my early 20s are very different than what I want now."
Her Plans for Valentine's Day:
"Virtual speed-dating and relaxing!"
What Self-Care Looks Like for Her as a Single Black Woman:
"I personally thrive off of adventure so self-care for me looks like traveling to new places and exploring or trying out something new that I haven't done before (i.e. snowmobiling, rock climbing, scuba diving). I also love reading an inspiring book by someone I look up to. It makes me feel like they are my personal advisors even though I do not know them."
Join our xoTribe, an exclusive community dedicated to YOU and your stories and all things xoNecole. Be a part of a growing community of women from all over the world who come together to uplift, inspire, and inform each other on all things related to the glow up.
Featured image courtesy of Nzinga Imani
Keep reading...
Show less
If you were to ask another person or even yourself what a full life means, you will probably get a million different answers. As for me, I used to think that a full life just consisted of a life with a lot of material things. You know the six-figure salary, designer bags, shoes, and cars. But as I grow and evolve, I realize that a full life to me is more than that. I think we all can agree that a life where we are happy, fulfilled, loved, and have no regrets is the ultimate goal. I recognize that if I am happy and live life with no regrets, those other things like my dream job, dream closet, and dream man will undoubtedly come too. For example, I'm shown time and time again that if I practice gratitude for what I already have, I am constantly blessed with more.
So, how do you lead a full life? Well, I've found that setting intentions for myself helped get me started on the path to fulfillment. Intentions can be set daily, weekly, monthly, or even yearly. It's truly up to the individual. To get started, first think about who you are at this very moment. We are all fearfully and wonderfully made but, are we operating as such? Oftentimes we are not. Now, think about who you want to be and how you want to show up in this world. This is where intention-setting comes into play. Intentions are simply hopes and manifestations of who you know that you can be and who you truly are. By setting intentions and then operating as such, you open yourself up to a deep sense of inner fulfillment that cannot be touched.
So no matter what your definition of a full life may be, these 10 intentions are sure to be a great start on the path to the full life that you were destined to live.
1. "I intend to forgive myself and others."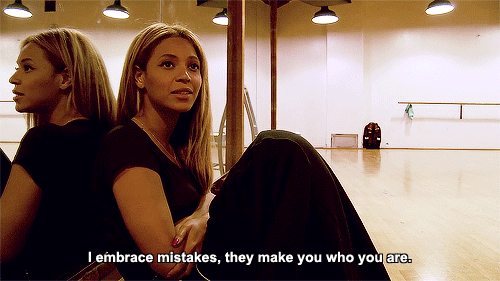 If you're anything like me, you probably find it easier to forgive others than yourself and that's saying something because I have been known to hold a grudge or two. But listen, it is so important to give yourself the grace that you so graciously extend to others. Some of us can be our own worst critics. You made a mistake. It's not the end of the world, no matter what it is. Learn from it, grow from it, forgive yourself, and release it.
As for forgiving others, it's indeed more for you than the person that needs forgiving. Holding anger and grudges in your heart isn't good for you. Forgive. Practice this intention until it becomes second nature.
2. "I intend to love myself unconditionally."
This may be cliche but self-love really is the best love. This intention is one I set for myself daily and sometimes multiple times a day as it can be easy to forget as we move throughout the day. Vowing to love yourself no matter what sets the tone for your life and your life's experiences. I once heard someone say that self-love is the bridge to where you want to go in life and how you show up, and I couldn't agree more.
3. "I intend to not let fear stop me from trying new things."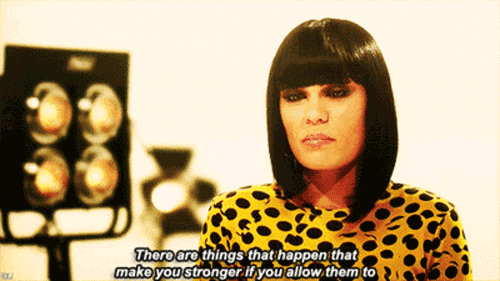 My good sis Beyonce said it best when she said that none of her fears can go where she is headed. So many amazing things are on the other side of fear. Last November, I decided to move to a new city. I had been in my previous city for almost 20 years. It was scary leaving the city that I was so familiar with and where all my friends lived to a city where I knew a total of about three people. This decision turned out to be one of the best decisions I've made in a long time. Set the intention to try a new thing every day and watch your life transform.
4. "I intend to practice gratitude."
I believe in this one so much. I feel that when you practice gratitude, it immediately puts you in a better mood because you are no longer focused on what you lack but instead focused on what you have. Also what better way to tell the universe that you are ready to receive more than to be thankful for what you already have.
5. "I intend to see the goodness around me."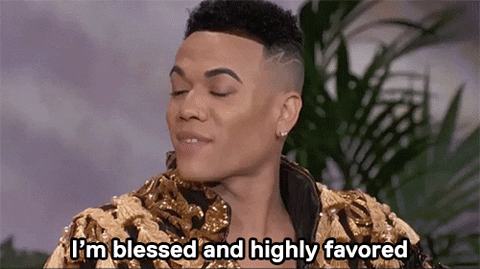 It can be hard to see the goodness around you when there are so many things going on, especially this past year. We've had to deal with so much in 2020; COVID-19, death, sickness, quarantine, political unrest, inequality, and racism just to name a few. But despite all the negative things going on in the world, there is still so much goodness. You just have to look for it. I know that some days will be harder than others to see it but I promise it's there. Set this intention and begin to see all the good that is happening all around you.
6. "I intend to be happy."  
Happiness is a choice. Tough times and not so great things are a part of life and often out of our control. It's how we choose to respond to them that is up to us. It is human to be down or sad about the things that happen in our lives. But it is up to us how long we stay in that place. When I am going through a tough time, I allow myself time to feel my feelings but then I set the intention to be happy regardless. I surround myself with the people, places, and things that make me happy. If you set the intention to be happy, you will be happy.
7. "I intend to listen better and not just react off of emotions."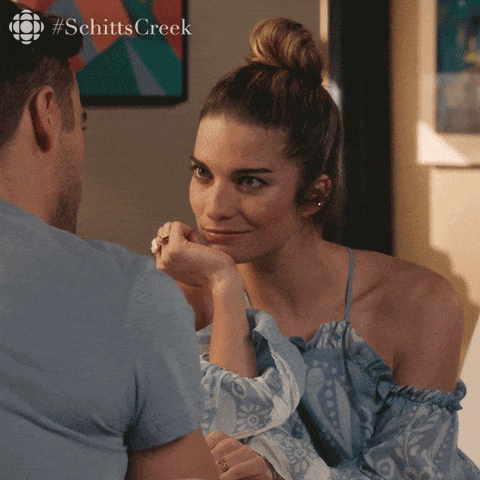 This one right here. Pray for my strength, y'all. I have a bad habit of listening to respond instead of listening to understand. I know, I know, I'm working on it though. We all think that what we have to say is more important than what the other person has to say. But I have to admit that I have learned more by listening than by talking. Not to mention, setting this intention will make you a better friend, employee, employer, spouse, and/or partner.
8. "I intend to let go of the past and things that I cannot change." 
It happened. You can't go back and change it no matter how much you wish that you could so you might as well make peace with it. Setting this intention will save you a lot of anxiety. Trust me. Learn from it and then release it.
9. "I intend to trust that I am where I am supposed to be."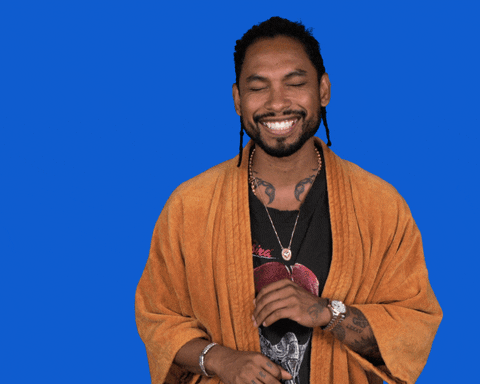 The world can sometimes make you feel like you are behind but please trust that you are not. There is no magic age for getting married or having kids. Nor is there an age limit on finding your passion. Setting this intention is a beautiful and necessary reminder that what is meant for you won't ever miss you and will happen when it is supposed to happen.
10. "I intend to appreciate and enjoy life."
If I've learned nothing else in 2020, I've learned that life is precious. Set an intention to be appreciative of the life that you have and actually enjoy it. Too often we forget that life is meant to be enjoyed because we are so laser-focused on work and building empires. Don't get me wrong, those things are important too but you can't forget to live. I once read an article that talked about some of the regrets that people on their deathbed had. One of them was that they wish they hadn't spent so much time working. Enjoy yourself from time to time. Work will be there when you get back.
Are you a member of our insiders squad? Join us in the xoTribe Members Community today!
Featured image by Shutterstock
Keep reading...
Show less
It's a wrap, y'all. Can you believe 2020 is almost over? We have officially entered my favorite season of the year which, for many of us, between carving out more time to spend with our loved ones for the holidays, closing the company's books for business owners, and doing all sorts of things to get ready for the year ahead, can be a hectic time. It's also a time during which there's massive self-reflection going on—contemplating the months that have just passed, positive and negative events that have occurred, what has gone well and what hasn't, as well as determining the actions that we can take with the intent to make our futures better.
It's no secret that this year has been a bit...'unplanned' for lack of a better word. Unplanned in a sense where I'm sure none of us wrote down "surviving a pandemic and aggravated racism" on our goals list for 2020. But also in a sense where, despite the terrible things we had to go through and the many challenges we had to face, somehow I've seen the world express a lot of gratitude all along—if I dare to say, more than usual.
How and why is that? Well, this is a conversation I've been lucky enough to have with 4 incredibly resilient women that walked me through some of the hardest battles they fought this year, told me about what these difficult times taught them about gratitude, as well as what gratitude means to them.
Niekiha (Nikki) Duncan, 30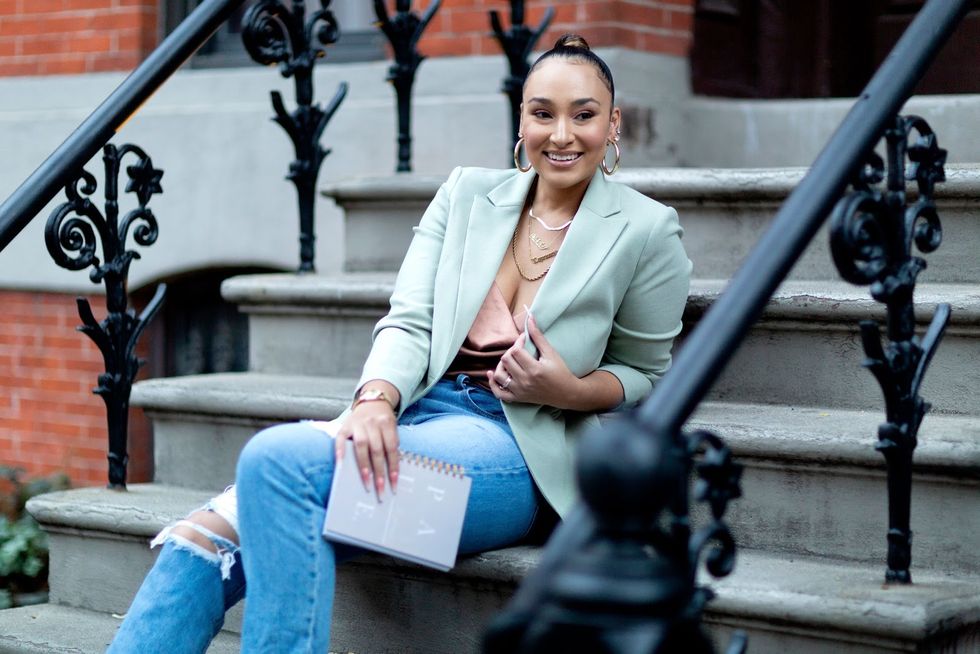 Courtesy of Niekiha Duncan
Graphic Designer, Creative Director, Blogger & Tattoo Shop Owner
When January 2020 rolled around, I found myself in an uncomfortable place. While vision board parties and "New Year, new me" talk surrounded me, I felt uninspired to plan anything. Buying a planner wasn't in my intentions, neither was setting any professional or personal goals. I felt lost about what I was doing and where I was going.
The main obstacles I faced this year all revolved around my own need for personal and emotional growth.
I, like many other women, have a tendency to try to control anything and everything around me. But times like these forced me to face the fact that no matter how hard we work on avoiding bad things from happening, in the end, rare are the times when we truly have the final say.
Confronting my own issues wasn't easy. I think it's fair to say that human beings have a hard time to admit that maybe the root of the problems they are facing in their lives actually lies within them. The process of holding myself accountable, dropping the excuses, and prioritizing my own journey was my biggest obstacle—but also my biggest reward.
I think that, as women, we tend to rush the "feeling like ish process" during hard times. Personally, there were times when I've navigated tough storms and found myself in a hurry to feel better.
Meanwhile, rushing into positivity often silences our ability to heal and suppresses a lot of necessary healing. Growth happens during hard times. Reflection is possible in moments where everything else is stripped away.

It wasn't until mid-March that I became more intentional about setting some personal and professional goals for myself. I remembered my wish to dive deeper into doing creative direction and graphic design for female-centric brands, and I acted on it. From there, the vision I had for my future became clearer, leading me to achieve major life goals that were previously nonexistent, such as creating and launching a physical planner plus a lifestyle brand focused on celebrating multilayered women in pursuit of self-improvement, self-love, and purpose. Today, unlike last year, I'm happy to say that I'm looking forward to 2021.
Finally, if I had to define gratitude, I would say it requires mindfulness; allowing yourself to pause from time to time and reflect on the journey. It's finding a balance between appreciating your growth, owning your past, and desiring to have more.
Follow Nikki on Instagram: @dailybynikki.
Akima Byfield, 28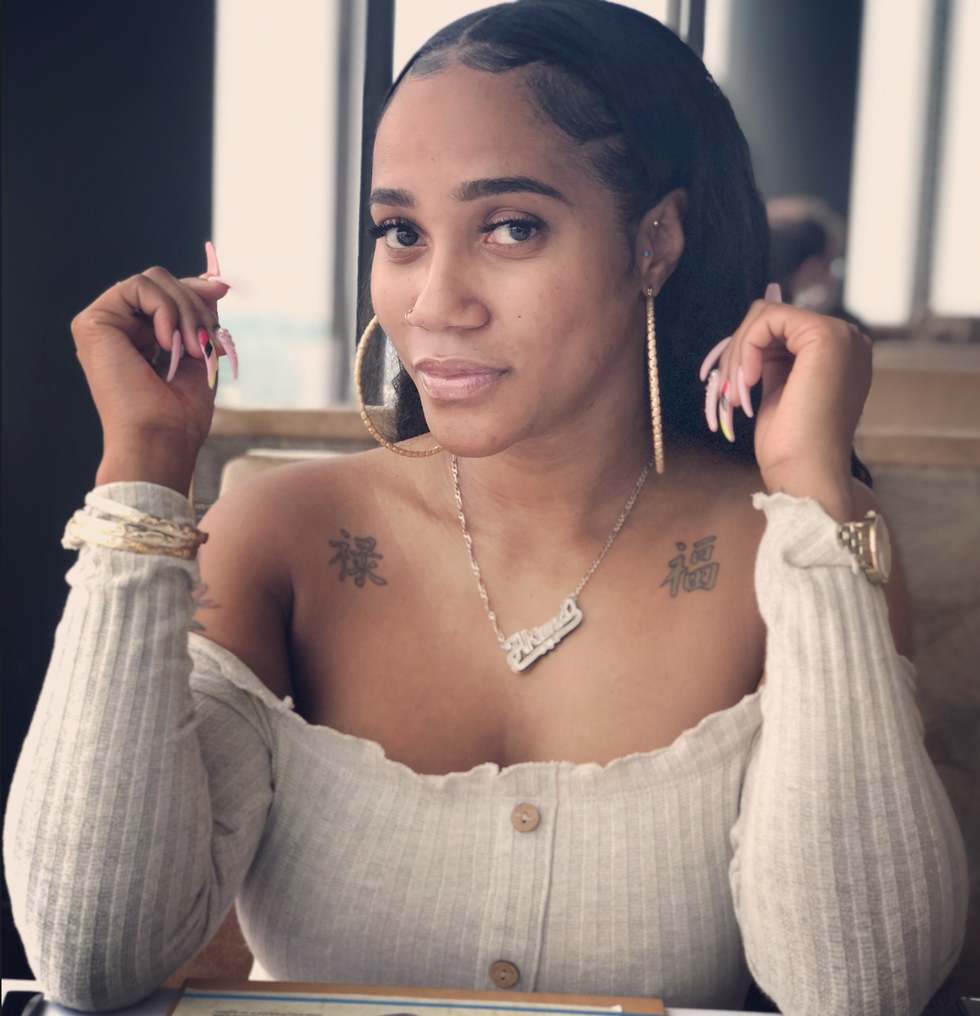 Courtesy of Akima Byfield
Healthcare Operations Manager
This year challenged my mentality on a level I didn't see coming and was not prepared for at all. It took a toll on me as there were many crying and unhappy nights. All that I longed for financially happened and it turned out I was more unhappy than I was when I didn't have it.
At the end of each year, I purchase a new journal to dedicate my thoughts and goals for the upcoming year. On December 31, I spend an hour and a half before the new year to jot down any and all things I would like to see come into fruition. In 2019, I envisioned many things scaling from mental, emotional, physical, and materialistic means. I also prayed for a new position which I was able to accomplish with the help of the Most High.
I manifested a salary increase of $34,000 which placed me as the first African-American and youngest Operations Manager in the company's history.
I've learned that although it may be easier to bask in the negativity, we should put work into finding the positive just so we can be reminded that every "L" isn't a loss. Quite the contrary, most of the time, it's a lesson. That what is meant for us will be ours, at the time that is destined for us. To be happy with ourselves and our situation, we must appreciate ourselves and all that we've previously overcome.
Follow Akima on Instagram: @_akima
Robin Allison Davis, 36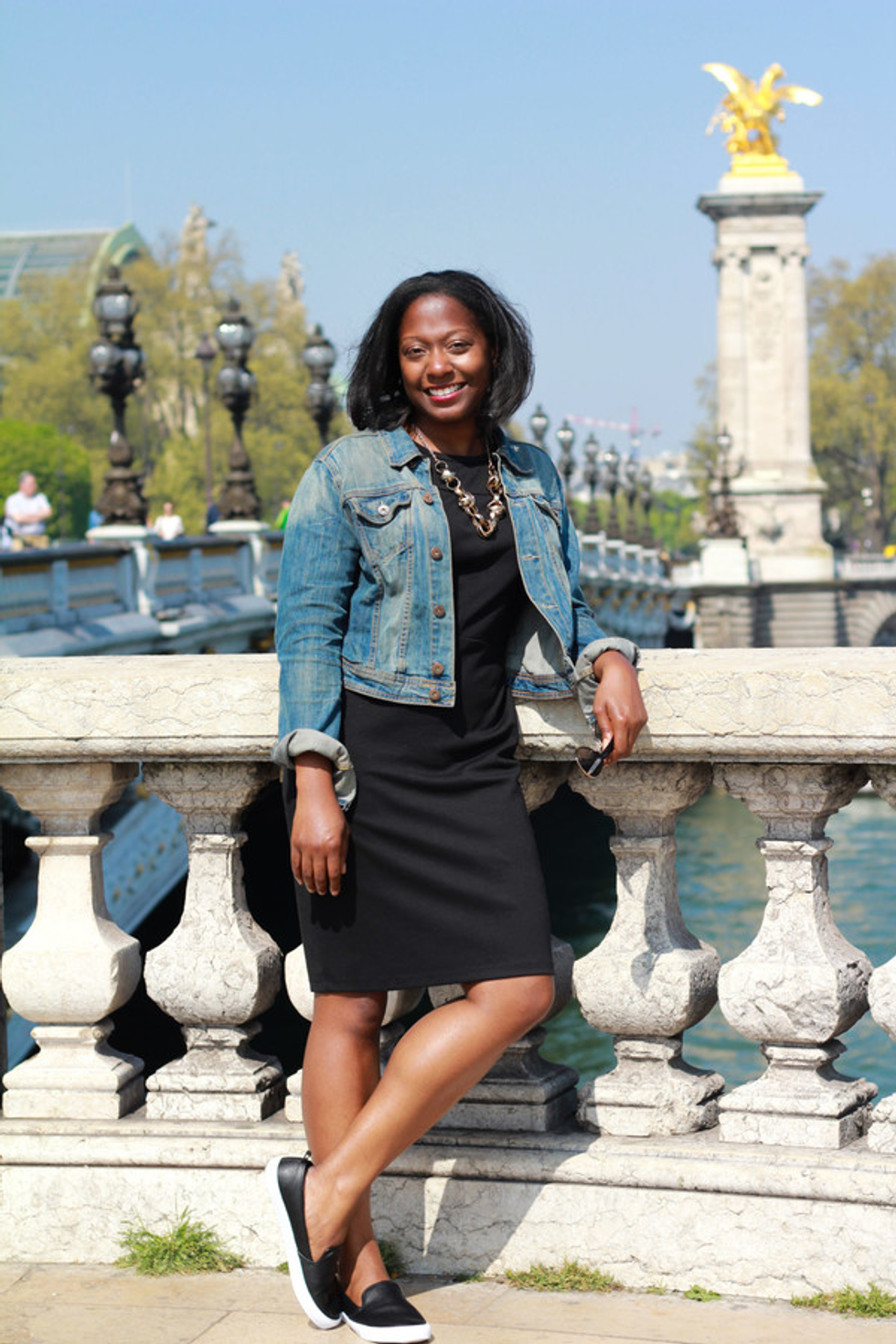 Courtesy of Robin Allison Davis
Producer (Documentary/Multimedia)
What has this year taught me about gratitude, you ask? Well, I've learned that if we take the time to look around, we can see that no matter where we find ourselves in life, beauty still surrounds us and small wins do matter.
I began my year undergoing my last reconstructive surgery after a 1.5 year battle with breast cancer. I didn't have too many goals for 2020, to be honest; my main plan was to get back on my feet after a trying and difficult two years. However, life threw me a curveball during the summer. To be honest, I believed nothing could be as bad as what I already went through.
It's hard to explain the roller coaster that 2020 has been. I'd had a very tough two years going through my cancer journey virtually alone considering I'm a single American expat living in Paris, France.
Shortly after my reconstructive surgery, France went into its first round of lockdown due to COVID-19. Knowing that I was vulnerable because of my medical history, I strictly adhered to the rules and never left my small studio apartment for the entire eight weeks during which we were required to stay home. It was a joy to be healthy and have my own space to keep myself safe. But when I visited my doctors for my follow-up appointments after they lifted the lockdown, after multiple tests and yet another surgery, I was told that my cancer returned—more aggressively. I'm currently going through chemotherapy as I'm writing this—not quite the end of the year I had imagined.
It's shocking to find out that you'll be battling cancer twice in two years. It's even worse when the reality hits you that due to the pandemic, you have to go through your treatment alone, without family or friends able to fly over to help you recover.
Mentally and emotionally, I felt broken. Yes, I'd done this before but never had I had to go through it in a time where I'm not allowed to reach out to a friend for a hug. Breast cancer can be an extremely isolating experience and the COVID-19 made it even worse.
I don't think I'm well-placed to give advice on how to maintain a state of gratitude. I'm still on my journey and it's even more difficult than I expected it would be. But maintaining a positive attitude is one of the most important things I can do to win my battle and aid in my recovery. One thing that I try to remember is to be kind to myself. If I'm not where I need to be mentally, I may be the next day or the day after.
With all of that being said, even with everything that has happened this year in the world and to me personally, I'm not willing to say that 2020 is the worst year ever.
It's not an answer you would expect from someone going through cancer treatment, but what I'm most grateful for are my health and my body. I've gone through multiple surgeries, rounds of chemotherapy and so much more, but I'm still here. My body is still fighting and in most moments, I feel completely fine—although exhausted. I made the conscious effort to not hate my body for my situation, but to encourage it to continue the fight.
Follow Robin on Instagram: @robinista
Chantel King, 29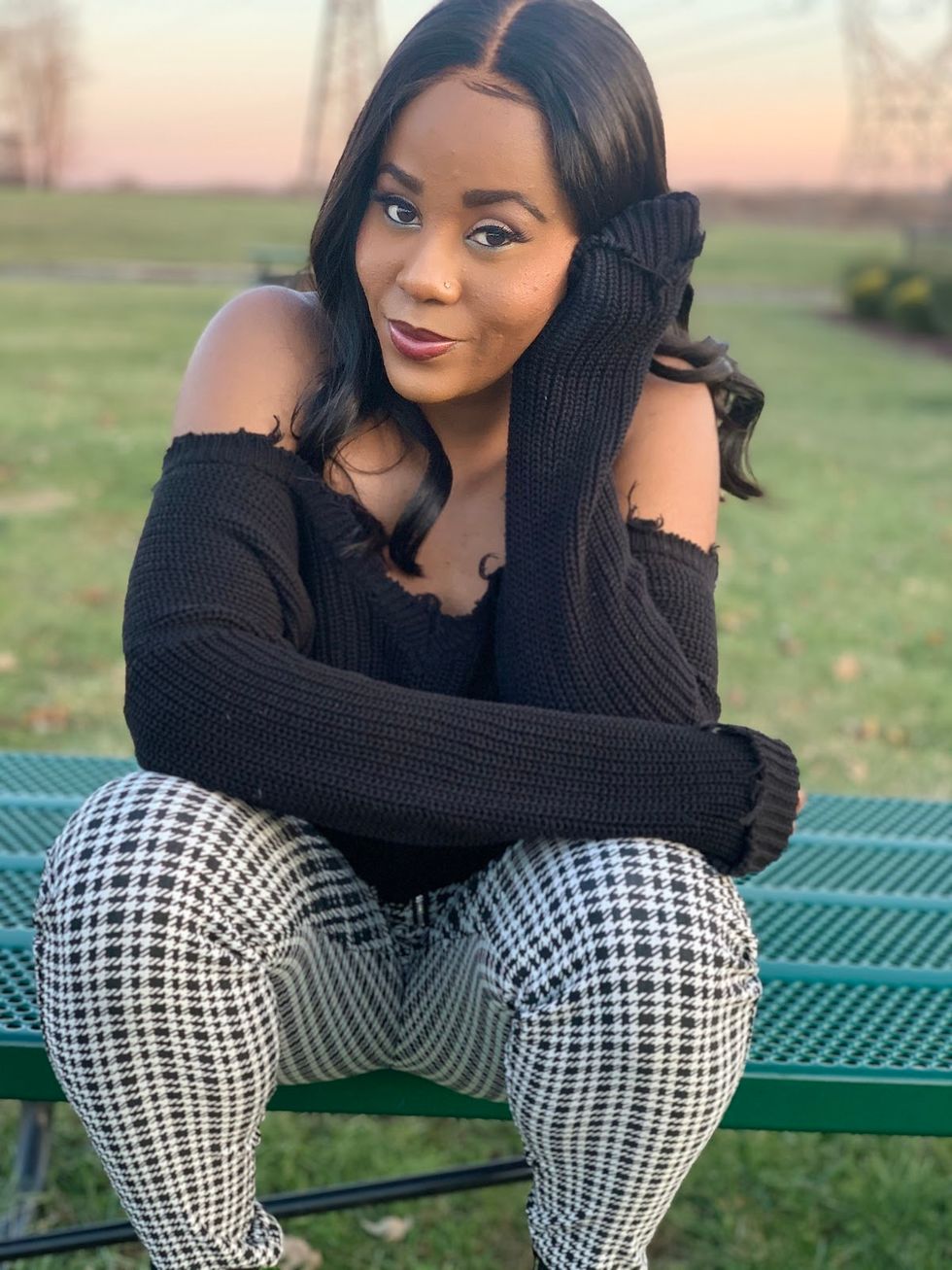 Courtesy of Chantel King
Content Creator
From the beginning, 2020 was getting the best of me and weighing me down, both on a mental and emotional level. It felt as though everything that I worked for was being taken away from me one by one.
First, it was my 10-year relationship. Although the breakup occurred a few months before we entered this new decade, I was still trying to find my way back to myself and heal my heart when the year started. Then, during the summer, there was that one week that completely K.O.'d me and turned my life upside down: My best friend and I parted ways because of a meaningless argument, my other best friend, my 15-year-old dog Tigger, passed away the next day, and the day after, I got laid off from my 9-5 which left me with a brand new car note to pay off with zero income. Oh, and did I mention that not even a month after getting my brand new car, I got into a car accident that could've easily taken my life?
Until recently, that's what 2020 consisted of for me: Falling into depression, not having much to brag about whereas I pictured myself engaged, moved out with a new car, and working my dream career by this time. But I had nothing. And yet, I was still being grateful.
Gratitude plays a huge role in my life. It's what keeps me motivated. Not long ago, I started a concept called 365 days of gratitude. Every day, I make a list of the things I'm grateful for to help me get through my darkest days. Doing this taught me to find the simplest blessings in my daily life. Some days are tough, some others are sad, but if we find something to be thankful for, then the way we view our reality changes. It also taught me that, more than anything, life happens for a reason.
We cannot stress over what we cannot control; instead, we should find a way to fix things. Stressing does nothing but make us miserable. One of my favorite quotes is: "Do not dig up in doubt what you planted in faith." In other words, just because things are bad now doesn't mean they will stay that way.
The proof is, when I got laid off, I took advantage of my free time to hone my creative skills which include writing, all while networking during virtual events. That later led me to land a Social Media Manager gig with a renowned brand. Never in my wildest dreams did I think I would be in the position I am in today.
By pushing through. By changing your perspective, learning to accept, and letting go of things you cannot control. That's how you create and maintain a state of gratitude. Instead of saying, "Damn, I wish I could stay in bed," when your alarm goes off in the morning, say, "I'm so thankful to see another day."
Find the little blessings in life; they are there to remind you that you are doing just fine.
Follow Chantel on Instagram: @chantel.ciera
Featured image courtesy of Niekiha Duncan

Keep reading...
Show less
Let me just say before getting into this piece that, if there was any year that really tried us on every level, hands down, it was 2020. That's why, whenever I've noticed an article or even a tweet that said something along the lines of, "Hey, give yourself a little grace if you're not feeling all that hot or performing at the level that you're used to this year", I found myself immediately nodding in agreement. From politics to the pandemic, from professional shifting to financial stress, from relational challenges to internal struggles, when it comes to finding something to be grateful for, during a month that is basically devoted entirely to that, it's understandable if you're having a bit of a hard time doing it.
That's actually the motivation behind all of what I'm about to say. While it's certainly not meant to make light of or even be dismissive about anything that may be pushing you to your limit right now, I just wanted to make sure that you remember that seasons are just that (they do change) and there are some things to always been appreciative of, even in super trying times. Off the top of my head, here are eight things to be grateful for.
1. Being Black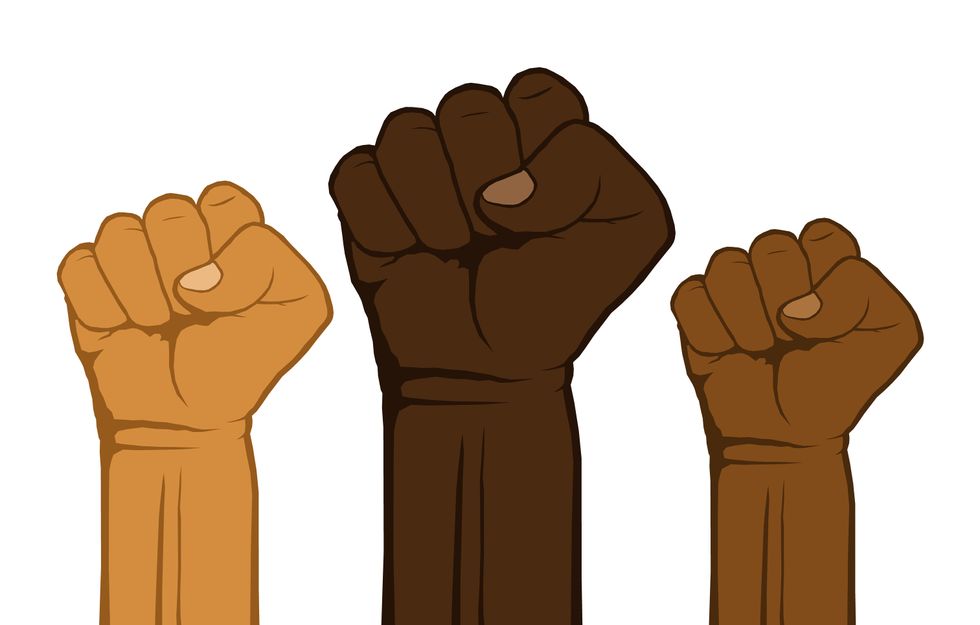 "Merely by describing yourself as black you have started on a road towards emancipation, you have committed yourself to fight against all forces that seek to use your blackness as a stamp that marks you out as a subservient being."—Steven Biko
C'mon. You and I both know that there is not enough bandwidth on this website or time in the day to address all of the reasons why being Black is beyond dope. For now, I'll just say that an entire holy book known as the Bible features only Africa and the Middle East in it. If you use the Bible as a guideline for your life, you are a part of the very beginning. Black excellence. Also, whenever you stop at a traffic light, go to your mailbox, walk through an elevator door, use a Black haircare product, turn on your home security system, donate blood, use VoIP (voice-over Internet protocol), add an animated GIF to a post, snack on a potato chip or watch something on Hulu—you've got a Black person to thank and that's just the tip of the iceberg when it comes to what we've invented (sources are here, here and here)! And y'all, don't even get me started on the 2020 election cycle. It goes without saying how amazing it is to have a Black and South Asian American female Vice President-elect for the first time in history (big shout-out to Senator Kamala Harris). However, if you voted, definitely pat yourself on the back for being a Black person who helped to get her and President-Elect Joe Biden in office. That is irrefutable. We are powerful beyond measure.
From our vast history and rich culture to the various tones of our skin, beautiful features and textures of our hair, I'll speak for all of us and say that there is nothing better and in many ways, more sacred, than being a Black person. There really isn't.
2. Being a Woman
"You educate a man; you educate a man. You educate a woman; you educate a generation."—Brigham Young
Whenever I get into Bible mode and I speak on the story of Adam and Eve (Genesis 2-3), I make sure to discuss how, before they both ate of the fruit, "her" name was "Woman"; after it became "Eve". As Woman, Adam had a helper (Genesis 2:18); one who was an ezer kenegdo (which Hebrew for lifesaver; I reference it in this article here). As Eve, her name means "mother of all living" (Genesis 3:20). A lifesaver. Beings who have wombs that help to keep humanity populated. Whew. How mind-blowing is it to be a woman?
And here's the thing. Even if you choose to not (or are unable to) birth a child, it's important to keep in mind that a womb isn't just "the uterus of the human female and certain higher mammals"; a womb is also "the place in which anything is formed or produced". When God made you, He chose for you to be a literal epicenter for people, places, things and ideas to be formed and produced. Your femininity is a specific gift that makes you capable of achieving things in ways that men cannot—because they weren't designed to. And then, if you add on to this that you are a BLACK WOMAN? Girl, how can you not feel extremely grateful that God loved you so much to create you to be just as you are?
3. Your Uniqueness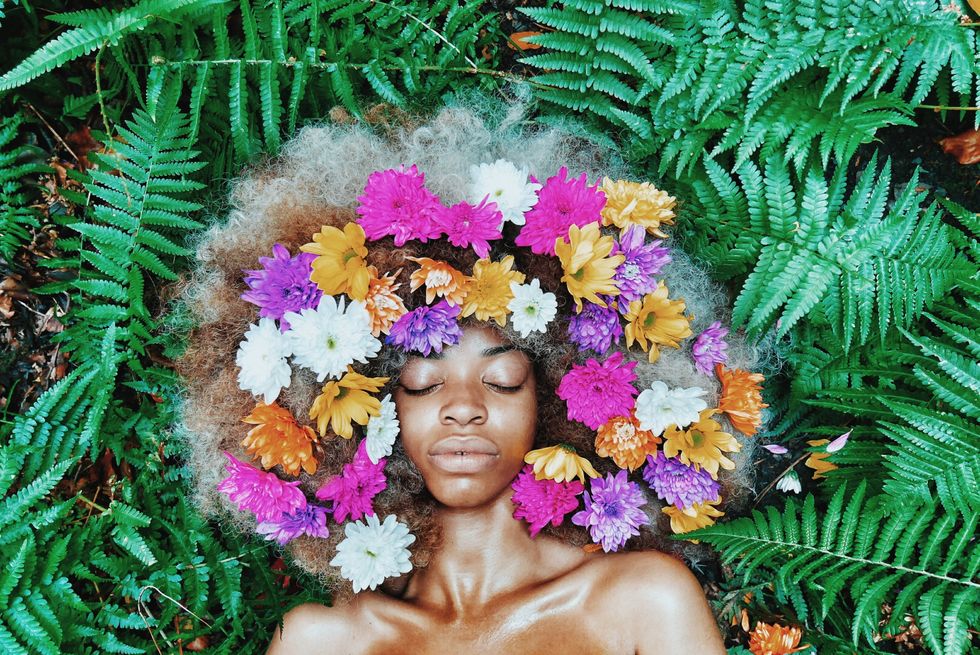 "It was when I realized I needed to stop trying to be somebody else and be myself, I actually started to own, accept and love what I had."—Tracee Ellis Ross
I've written about boundaries quite a bit on this platform. One of the reasons why I am so passionate about setting limits (and also respecting the limits of others; it took me a while to master not just one but both) is because I grew up having my boundaries dishonored a lot. At the end of the day, that's what abuse is—someone disrespecting your boundaries. Anyway, when I got to a point and place of being super intentional about releasing people who were not just unhealthy but toxic in my life, I realized that another side effect of having those kinds of folks around is they tend to be an enemy of our uniqueness. In other words, abusers and oppressors are oftentimes jealous of and/or threatened by and/or clueless about how to handle someone's individuality. And so, they spend a lot of time, effort and energy trying to get you to be who they want you to be rather than (as parents) nurturing who you are or (as friends) celebrating who you are.
While I've always been a different kind of chick, before removing those kinds of people out of my life, I wasn't able to fully bloom into my uniqueness because there was so much pushback when it came to my calling, my personality, even my style. Now? I absolutely love my individuality in a way that I wish I had the space to back in my 20s because it would have spared me so much pain, heartache and counterproductive relationships. I get why a lot of opposition comes to prevent us from enjoying our uniqueness, though. When you fully grasp that there never has been nor will there ever be another you—EVER, that empowers you in a way that nothing else can.
From the way you look to the way you see the world to the what the Master Creator has placed within you to offer everyone you come into contact with on some level, appreciate how unique you are. You're amazing just by being incomparable. Never EVER forget that.
4. The Gifts and Talents You've Got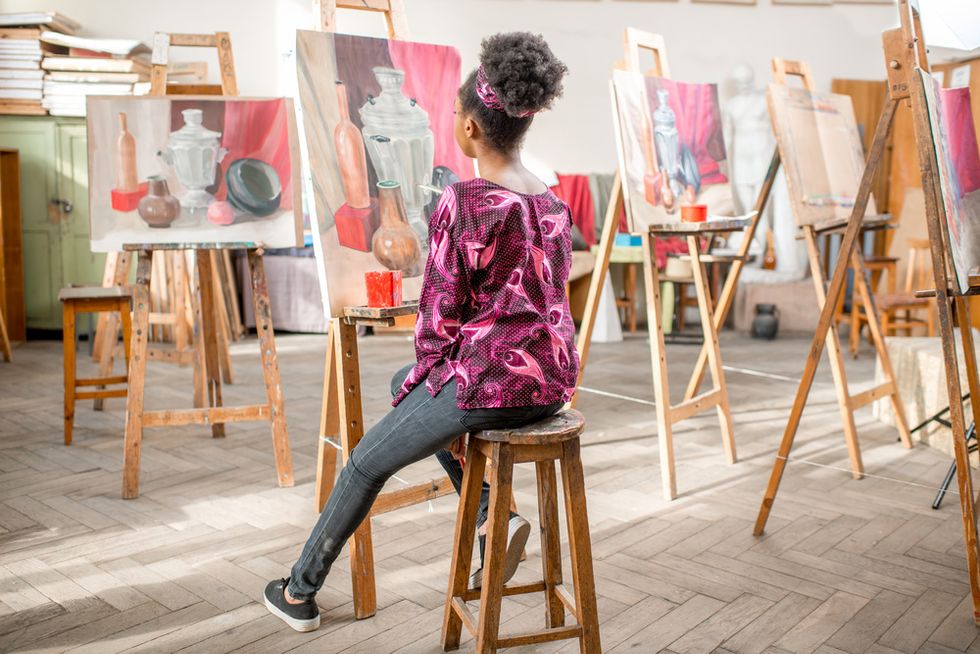 "You are unique. You have different talents and abilities. You don't have to always follow in the footsteps of others. And most important, you should always remind yourself that you don't have to do what everyone else is doing and have a responsibility to develop the talents you have been given."—Roy T. Bennett
Let's go back to the Bible for just a second, shall we? Psalm 33:15(NKJV) says, "He fashions their hearts individually; He considers all their works." Romans 11:29(AMPC) says, "For God's gifts and His call are irrevocable. [He never withdraws them when once they are given, and He does not change His mind about those to whom He gives His grace or to whom He sends His call.]" When God put you on this planet, he made sure that you had certain gifts and talents—ones that would complement your purpose so that you can fulfill your destiny. I've shared in a few other articles that 2020 is my 20th anniversary of deciding to leave corporate America (at least in the traditional sense), so that I could work from home as a writer. When I first made the call, I didn't have a job, car or computer. What I knew I did have was a profound writing gift (my mom even said that my favorite toy as a toddler was shaking newspaper). And it was the confidence in the gift that got me through some really, "What the hell am I doing? I need to get a freakin' job!" moments.
This year pushed us to the ultimate limits. I know, trust me, I do. Yet no matter what your job or financial state is looking like right now, make sure that you are clear about what your gifts and talents are and that put effort into utilizing them. I have seen so many people—especially Black people—thrive this year and it's because they threw caution to the wind and put their gifts and talents to great use.
What has been placed into you, if you combine it with your uniqueness, it might blow your mind what you can accomplish. Your individual gifts and talents aren't there for your amusement alone. USE THEM. Watch what happens when you do.
Oh, if you need some inspiration, check out KevOnStage's doc A Calculated Risk. Also, if you want a little motivation on how to transition out of a profession so that you can do more of what you like, I really enjoy the videos on Wine n' Chill's YouTube page.
5. Having Resources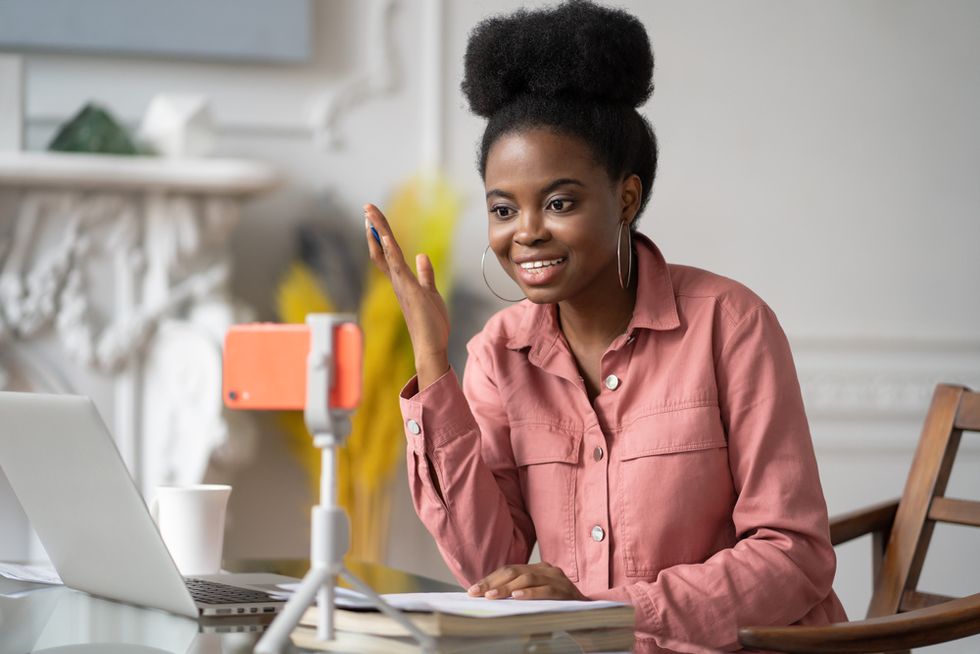 "It is much easier to put existing resources to better use, than to develop resources where they do not exist."—George Soros
Water. Food. Shelter. Those are very basic resources yet, after a year like this one, I think we've already learned to not take any of 'em, even a little bit, for granted. Yet beyond that, if you've got a network, a computer (with internet access), a smartphone, a mentor, reading material—you've already got a wealth of things that many people didn't have, even in the 80s (the world wide web was invented, just in 1989, y'all).
A huge trap that transpires in trying times is focusing more on what you don't have than you do. Yet if you can get online, you're already in a really good spot to make things happen. Stop spending hours on Black Twitter and switch over to LinkedIn or check out articles like Bplan's "14 Business Resources Every Entrepreneur Should Know About" instead. There's a wealth of resources that are just waiting to change your entire life.
6. Impeccable Survival Skills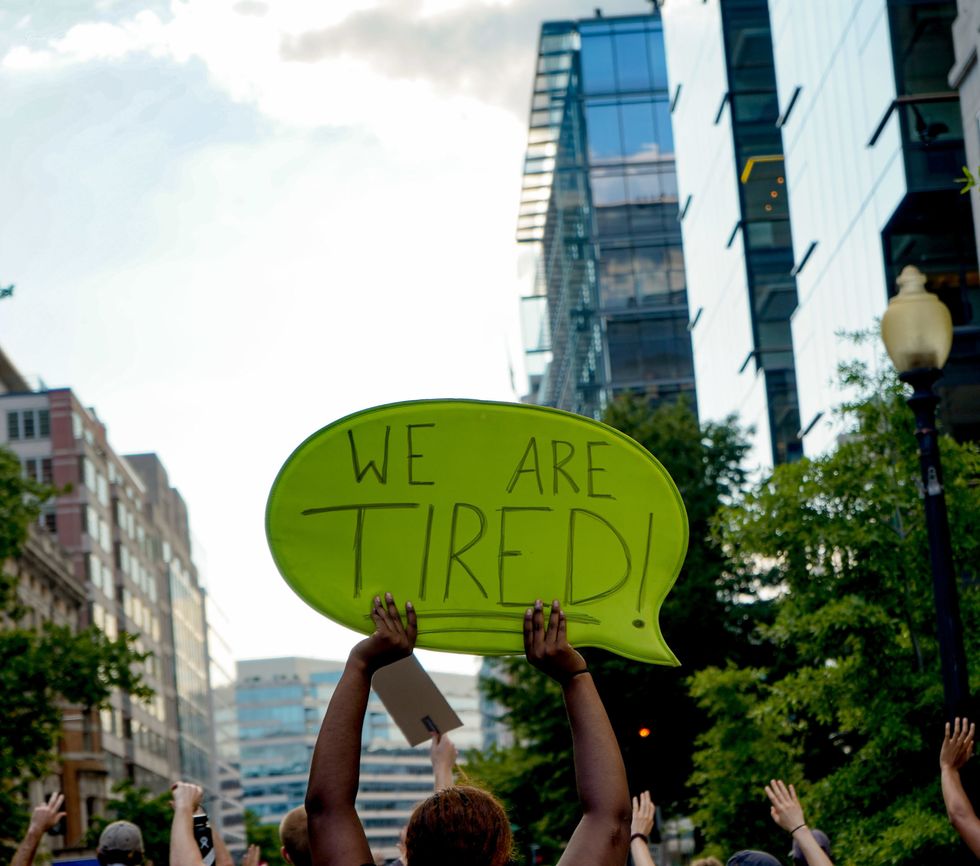 "My mission in life is not merely to survive, but to thrive; and to do so with some passion, some compassion, some humor, and some style."—Maya Angelou
This past election day was the 25th anniversary of the passing of my fiancé. Whenever I share the story about our relationship and/or how he died and someone says, "Girl, I would just die if that ever happened to me," I immediately respond with some variation of, "Be careful what you say. You might not want the Universe to test you like that." Proverbs 18:21(NKJV) does tell us that, "Death and life are in the power of the tongue, and those who love it will eat its fruit", after all. This is why I'm not big on folks spending hours on end doom-scrolling on the internet or hanging around a lot of negativity. All that does is encourage you to magnify what's currently not so awesome and minimize what is.
That said, I'm pretty sure that a lot of you can agree with me that when Kobe and Gianna Bryant passed on January 26 of this year (y'all, that was this year), we thought that it wasn't gonna get too much worse than that. Chile, and look at all that's happened. The pandemic and countless deaths from it. This totally cray-cray Trump administration. Job losses and pandemics. Kids not being able to go to school. Folks not being unable to physically touch their loved ones. The list goes on and on. And yet, if you're reading this, you have survived. And to have survived a year like 2020 is no small feat.
If you've got nothing else that you feel like you can be grateful for right now, if you are able to read what I'm saying, in a halfway right mind, you are mighty blessed. Abundantly so. Real talk.
7. Support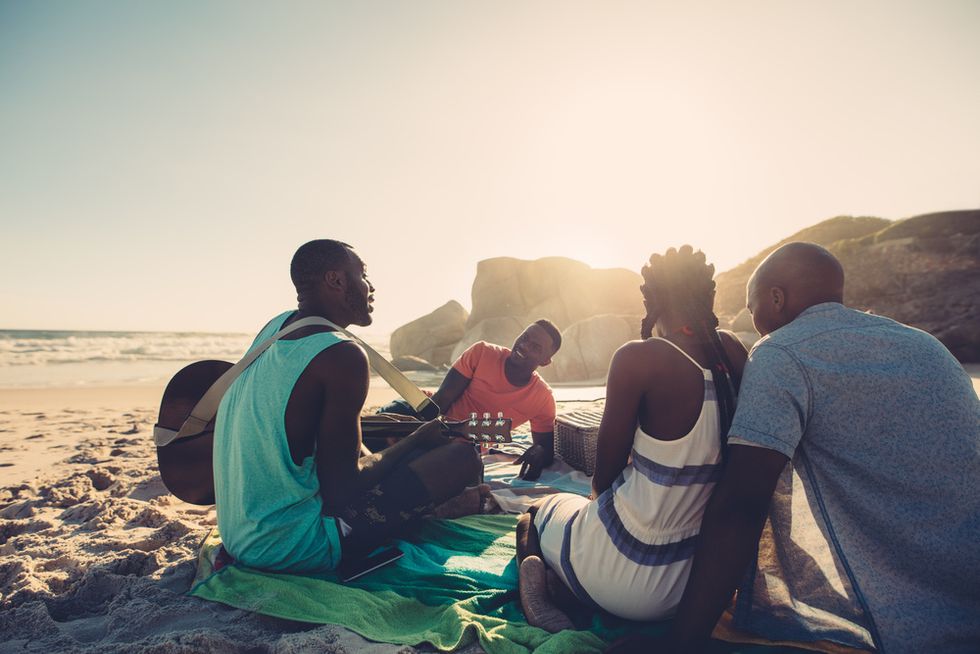 "We don't heal in isolation, but in community."—S. Kelley Harrell
As far as silver linings go in a year like this one, I've got one for you. It's when there is a lot of stress, struggle and adversity that we're able to see who our "peeps" really and truly are. That's because it's easy to be someone's friend when everything is all good. Oh, but find yourself in a position where you need some help with a bill, for someone to sit up with you all night as you cry over a loss or for you to need someone to do something that is super inconvenient for them (for whatever the reason)—that is when you see who's truly got your back.
While there used to be a time when I was doing most of the work to keep my relationships afloat, 2020 has reminded me that being codependent and having toxic relationships are such a thing of the past. There have been several times, in both directions, where someone has been in a bind and it has been nothing for the need to be met. While the older you get, you typically realize that a few genuine friends are all that you really need, if you've got even one person who held you down (as you did the same thing for them) this year, you've got something to be a billion times over thankful for. Because, unfortunately, not everyone can say the same.
8. A New Day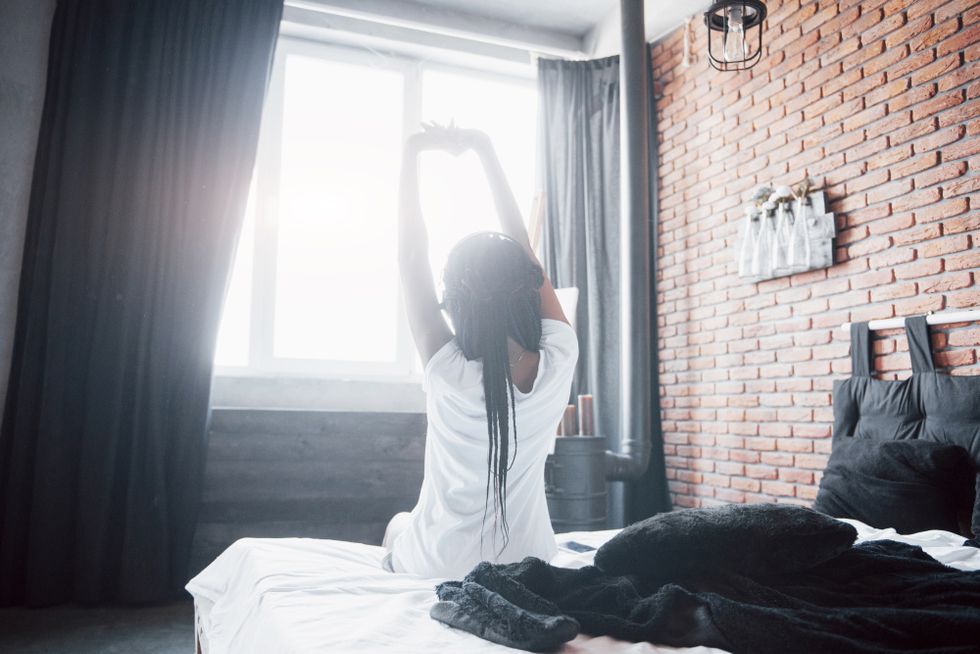 "Today is not just a new day. It's another opportunity."—Unknown
I'll keep this one short(er) and simple. Just like you have a special individuality to you, so does each day. The only thing that keeps us from realizing it is the choices that we make during each 24-hour period because, the reality is, we each have the power to make today entirely different than yesterday, just by switching up and doing things differently.
Again, I know 2020 pushed us all to the ultimate limit when it comes to figuring out what to be thankful, appreciative, GRATEFUL for. Yet the fact that you woke up this morning, take that as a sign that you've (still) got a purpose to fulfill and today doesn't have to be like the ones that came before it. If that ain't something to be super pleased about…I sincerely don't know what is.
Join our xoTribe, an exclusive community dedicated to YOU and your stories and all things xoNecole. Be a part of a growing community of women from all over the world who come together to uplift, inspire, and inform each other on all things related to the glow up.
Featured image by Shutterstock
Keep reading...
Show less
Every day I wake up and choose to be in a relationship; it's a conscious decision that includes committing to keeping the love alive. My decision to be engaged is a choice. It takes work, even flexibility, to cultivate and preserve happiness. Real love isn't just a euphoric, spontaneous feeling––it's a deliberate choice––a plan to love each other for better and worse, for richer and poorer, in sickness and in health.
After five years, I am more in love than ever and confident that I chose the right mate for me. How do I know this? I enjoy his companionship, our healthy debates, and our commitment to our family. We are perfectly imperfect, but happy nonetheless. Above all things, we understand our love is bigger than us. Not only does it affect us as individuals, but it also affects our future children, our family, our friends, and our community. For those reasons, we must have a shared vision of success.
Here are seven habits of happy couples that I deem necessary for the vitality of relationships.
Be Honest About Your Feelings, Be Honest With Your Mate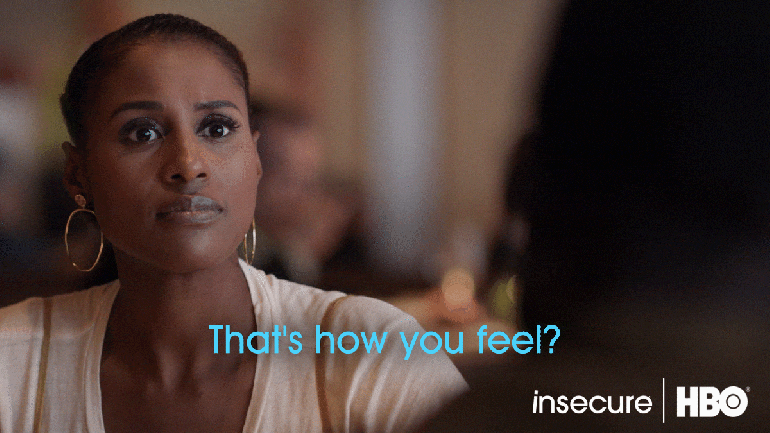 Vulnerability is the pinnacle of any relationship. Emotional vulnerability is the willingness to acknowledge your emotions, especially the painful ones. It can help you resolve issues and get what you need from your relationship. Executive dating coach, Connell Barrett, says speaking honestly about your emotions is a crucial part of forging a healthy, long-lasting bond with your partner.
Become a Better Listener to Your Partner
I cannot stress enough the importance of listening to your partner. Being an active listener in a relationship means that you recognize that the conversation is more about your partner than about you. It allows you to focus entirely on the emotions and experiences of your partner. Rather than planning out how you should respond or what you want to say next, you can remain fully open and engaged. When your partner feels heard, they feel appreciated.
Establish Common Hobbies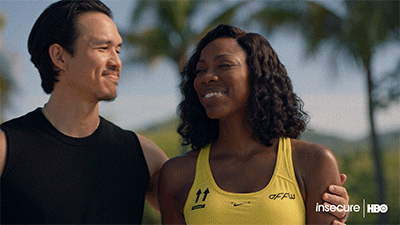 Establish common hobbies and interests to fortify your relationship. Whether it's photography, sports, cooking, or just simply shopping, it can decrease conflict and strengthen the idea that you and your partner are a team. However, if husbands and wives have a firm grasp of their roles as partners, lovers, or parents, but fail to understand what it means to be friends, they are missing out on a key component of their relationship. This does not mean you have to do everything together; you should still have your interests to preserve and maintain your own identity.
Spoil Each Other
It shouldn't take a birthday or holiday to do something special for your partner. Spoiling each other keeps things interesting, as well as makes room for spontaneity. Spoiling someone isn't just about money or material things, it also includes giving attention and affection. Surprise them on a weekday with their favorite things; dinner and a movie is always a good idea.
Be Physically Affectionate Whenever Possible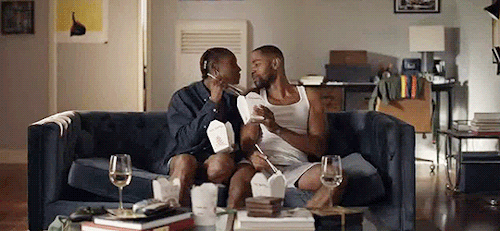 I start each morning by waking my partner with a kiss. It's my way of staying connected and embracing intimacy. Even though he's asleep, the love is still real. Clinical sexologist Charley Ferrer says, "Couples should take five minutes each morning and each night to simply hold each other. This is a wonderful way to start and end your day. Though you may give a hug before leaving for work or hug your partner before falling asleep, this is a focused moment to consciously share with your partner." While sex is important, two lovers can engage in foreplay, knowing how each other prefers to be touched. Intimacy can help you feel more loved and less alone.
Extend Grace to Your Partner
Ahhh, let me say this louder for the people in the back: EXTEND GRACE TO YOUR PARTNER. I'm not talking about forgiving them for their indiscretions, but rather the things like being late - for the first or second time - not washing the dishes, or not calling when they got to their destination. Nobody's perfect, and people mess up, even with the most minuscule of things. When you refuse to forgive, it will poison your thoughts, your heart, and your relationship.
Express Gratitude, and Then Do It Again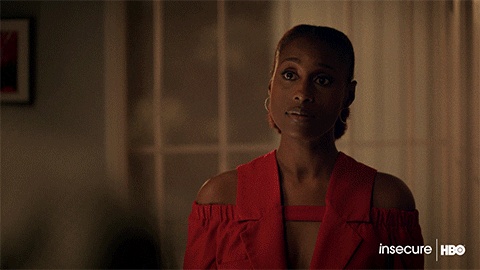 Gratitude plays a big part in the happiness of a union. You can express sincere gratitude for everything from dinner, cleaning of the house, to them remembering to wash your clothes on 'delicate'. Gratitude can help relationships thrive by promoting a cycle of generosity. That is, one partner's gratitude can prompt both partners to think and act in ways that convey gratitude to each other and promote commitment to their relationship. When we express ourselves with passion, it is always magical and filled with love.
Join our xoTribe, an exclusive community dedicated to YOU and your stories and all things xoNecole. Be a part of a growing community of women from all over the world who come together to uplift, inspire, and inform each other on all things related to the glow up.
Featured image by Shutterstock.
Keep reading...
Show less
This week marks something major for the xoNecole brand as we ring in five years as a media company! When it comes to anniversaries, the fifth year is considered a major one. It's a milestone and representative of all that you have weathered through and the blessings you've received. Here at xoNecole, as we look back at the last five years, we can't help but be filled with joy at all we've been able to achieve. With the awe-inspiring Necole Kane at our helm as founder, we have evolved from a website to a fully realized digital destination.

Year-to-year, she has continuously pushed boundaries by leveling up the xoNecole brand in new and innovative ways. From sold-out in-person signature events like ElevateHER and Pajamas & Lipstick, to dynamic social media and video content and launching a top-performing podcast and new membership app, xoNecole has paved the way for what it means to be a brand that truly caters to the amplification of Black women and their voices. And that's where it all begins and ends, through the captivating words of the women who make up our xoNecole team of contributing writers.
In honor of this auspicious moment in time for the brand, the editorial team expressed gratitude to Necole, what xoNecole means to us as a whole, our favorite articles, and our wishes for Necole from today and beyond. Cue the tears!
Shellie R. Warren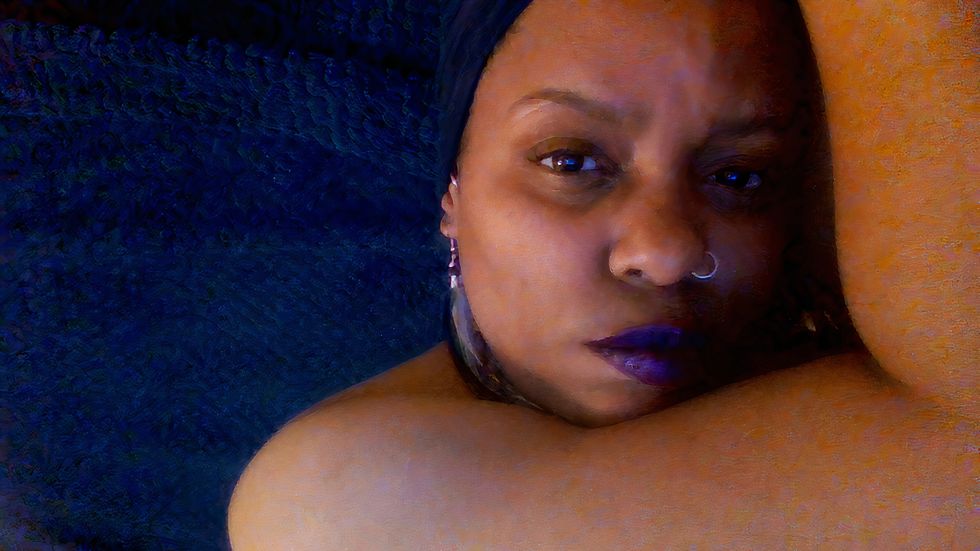 Courtesy of Shellie R. Warren
Age: 46
Time Spent Writing for xoNecole: Fall 2018-present
Most Common Verticals: Love & Relationships, Beauty & Fashion, Life & Travel, Culture & Entertainment
"This is actually my 20th year as a mostly full-time writer (meaning, I do a couple of other things for a check but writing pays the main bills). I've had a lot of experiences with a ton of platforms. Two of my favorite things about penning for xoNecole is I am able to be completely myself and I don't have to chase a check down. When you've been working in the Black media lane for as long as I have, believe me when I say that both of those are a true blessing. There is a lot about how I see things that is somewhat unconventional in the sense that I've never been married yet I'm a marriage life coach, I write about sex all of the time even though I'm almost 14 years abstinent and I'm profoundly fond of the Bible and Hebrew studies yet I don't go to church. All of this makes me a quirky fit yet xoNecole is like, 'Sure! We'll take it and pay you for it without you having to wait a billion years.' Working for them has been pretty easy-going and gift-affirming, for almost two years now, consistently so, and that is what I wish all people could say about their own jobs.
"Necole has been great at affirming my work. It's not so much that I 'need' that at this stage in the game, but for an EOC to make the time to say, 'Girl, you did that!' or 'I really enjoy what you bring to this space', that is a warm fuzzy that makes me feel appreciated for what I contribute. Necole and Sheriden (the managing editor) have both been pretty consistent in that way; that I am not just a content creator but a valued member of the tribe.
"Necole, I just want to thank you for allowing me to be a contributing voice for your creative baby. I have seen a lot of people talk about how they were such big fans of Necole Bitchie as well, but I actually got truly hip to you as you were making your transition. While this lifestyle platform is wonderful all on its own, it's your stepping out on faith that really moves me. It takes a very bold person to listen to the small inner voice that says, 'There's something better for you out there' when you're already successful. For you to have chosen to listen to it is honorable."
"Creative people come in different forms. You are a living example of that. But for you to take this kind of risk, without a full blueprint, that helps to give other people the courage to do the same. I am profoundly grateful to be entrusted to contribute to your a creative child that I know you hold so dear. I truly am. Thank you. Oh, in the Bible, five symbolizes 'grace', by the way. Embrace all of that!"
Top 5 Favorite Articles:
"Why You're Always The One Who Prepares A Man For His Wife"
"10 Wonderful Reasons Why Consistent Sex In Marriage Is So Important"
"14 Lessons I've Learned From 14 Sex Partners"
"Why I Named The Children I Aborted"
"Are You 'Waiting On Your Boaz'? Make Sure You Know What That Means, Sis."
Charmin Michelle
Age: 33
Time Spent Writing for xoNecole: 2019-present!
Most Common Verticals: "Across the board, but most commonly 'As Told To'."
"For me, xoNecole is the personification of a goal that ultimately manifested into achievement. It has been my teacher, my mentor, my friend. A sculptor to the womanhood ideologies that I wish to project into the world, into my friendships, and to my family. Personally, Necole's journey is...you know, we've watched her evolve. And that's the beauty in celebrating her. She did it, she won! She is literally a walking, dancing, smiling, gem-carrying testimony. How do you thank an actual blueprint? See metaphor.
"Whew, that woman. We were just having a conversation the other day about a post that specifically touched her, and I told her that her team goes out of our way to give her flowers because her impact is bigger than herself. I'm sure she knows this, people say it all the time--but it won't truly hit her until one day when the journey is behind her and she's sitting on her front porch, by herself, retired from this world and immersing herself in the reflection of how she did it. For her to be the face of so much, she somehow manages to individualize her time to so many. Me, her team. Clients. Anyone who reached out to her. She sacrifices so much of her own selfishness for us, ladies. Necole, I just hope that, even in those times when you're frustrated, or you question it, or even when you wish you may have chosen differently, that you know that. I love you, sis!"
Top 5 Favorite Articles:
"My Mother Was My First Investor. And This Must Be Normalized."
"I Took A Break From My Ambitions For A Year To Self-Heal"
"The Ups And Downs Of Explaining Complicated Careers To Family Members"
"What It Means To Hold Space For Yourself And Your Community"
"10 Black Women Pulling Up To The C-Suite On The Boards Of Fortune 500 Companies"
Erica Green
Age: 38
Time Spent Writing for xoNecole: November 2019-present
Most Common Verticals: Beauty & Fashion
"I often tell people that Necole's story is one of my favorites. Her story is one of determination, courage, strength, grit, sacrifice, and heart. We live in a world that often celebrates inauthenticity and doing whatever is necessary to stay relevant. So, to see a woman walk away and start over at the pinnacle of her career because it no longer served her or fulfilled her is the most authentic, boss shit I've ever seen. She recognized that she had evolved and had the courage to walk in her new truth. That will forever be beautiful to me."
"I remember the first time I saw Necole in person. It was at her ElevateHer event in 2019. I remember seeing her walk out and stand in the back not too far from where I was sitting. As she looked around at the crowd of beautiful black women who had gathered there because of her, she cried. It literally gave me goosebumps. You see, I stepped out of my comfort zone to attend that event in Atlanta. I drove from North Carolina by myself and only told my parents where I was going. I knew if I invited someone to come along, I would have hid behind whoever I was with and would not have put myself out there like I did. It was one of the best decisions I've ever made. Prior to attending the event, I knew of her transition to xoNecole so I didn't expect to be so inspired after hearing her story in person. But, it fueled me. It rejuvenated me. It motivated me. And the fact that she looked like me (a black woman) was even more inspiring.
"At the time I had recently started my own blog but was unsure if I should stick with it and really pursue my passion for writing. What I took from her story that day was to do it. Do it even if people don't understand. Do it even if people think you're crazy. Do it even if you lose friends or money. Do it even if you have to do it scared. A few months later, I met Necole again. This time we talked for over 30 minutes about life, being single and dating. She's so easy to talk to by the way. We followed each other on Instagram and as they say, the rest is history. If you had told me that I would one day be writing for such an incredible woman and her amazing platform, I wouldn't have believed you.
"Necole once said at an event I attended that she is so motivated by a line from a Beyonce song. If I remember correctly the song was 'Formation'. Well Necole, I was motivated by something you said at ElevateHer. I hear it every time I doubt myself. Every time I want to quit. Every time I think I waited too long to write and be the type of woman I want to show up as in this world. You said, 'It's never too late to become the person you want to be.' That has and will always stick with me. Thank you for not only giving me a chance to write for your platform but thank you for inspiring me and pushing me to live and show up in this world as my highest self. Congratulations on year 5! This is just the beginning of what I know will be an epic journey!"
Top 5 Favorite Articles:
"These Black Plant Moms Are Cultivating Self-Care Through Houseplants"
"Before You Quit Your Day Job, Check Out This Advice From Six-Figure Entrepreneur Pauleanna Reid"
"I Met Him In An UberPOOL & Now We're Married!"
"How To Lower Stress Levels At Work"
"How This Freelance Photographer Manifested The Career Of Her Dreams"
D'Shonda Brown
Age: 24
Time Spent Writing for xoNecole: March 2020-present
Most Common Verticals: Exclusive Interviews, "Money Talks" and "Finding Balance"
"xoNecole definitely means a lot to me because the content is so versatile. As a woman in her mid-20s, it's so important for me to find relatable content where I feel as though the writers are my girlfriends and I have a genuine bond with people who are keeping it real with me. As a writer, this platform has helped me grow in unimaginable ways between my editors, my colleagues and even people who have followed my work because of my bylines in xoNecole. It's taught me to really push myself out of my comfort zone and there will always be a tribe of dope Black women there to support me no matter what I write and how I write it.
"I've been riding with Necole Kane since Necole Bitchie. To see her transformation into this renowned lifestyle brand that's bigger than just her is incredible to say the least. I absolutely admire her and it would be an honor to be able to replicate a sixteenth of the things that she's done for Black women. I'm now part of Necole Kane's family that contributes to the growth of Black women everywhere who are always reading our stories about sex, friendships, traveling, mental health and so many other things that show people that Black women are fabulous, we're human and we bleed blood and feel feelings just as anyone else does."
"To Necole: Watching you has been a pleasure and I spoke you into existence. I don't know if you remember, but back in January, I put in my Instagram story (and tagged you) that one day I would write for xoNecole. You reposted me and said, 'Yes, manifestation!', and at that moment, God heard you and myself and knew that two powerful forces wanted the same thing. Thank you for helping one of my dreams to write for xoNecole come true and I look forward to growing with you and your brand."
Top 5 Favorite Articles:
"'Insecure's Premiere Is A Reminder It Might Be Time To Break Up With Your Molly"
"A Peek Inside Tank, The Lover"
"[Exclusive] Justine Skye On How She's Taken Her Journey To Self-Love By The Reins"
"I Said Goodbye To Negative Self-Talk"
"How Black Girl Magic Is Building An Online Community Through TikTok"
Kiara Byrd
Age: 29
Time Spent Writing for xoNecole: June 2020-present
Your Most Common Verticals: Inspiration, Workin' Girl, Wellness
"xoNecole means to me that when we come together and empower each other, anything is possible. As a writer, I was lacking inspiration to continue my writing. Because of the xoNecole platform, I have been able to really tell my story and give others space to share their stories too. Watching Necole Kane's story reminded me that, despite the dark days, my story means something. Creating something positive from past experiences is how to gain back your power.
"Manifestation is real. This platform saw my potential in my blogs and gave me a chance to fall in love with writing again. I never considered myself a writer and now I am proud to add this title as a part of who I am. Now I have been able to challenge myself and connect with other writers where we motivate each other to keep our creative juices flowing.
"Necole, you have given me the space to be confident in myself again. I am more than my 9-5 and this platform has allowed me to give life to the creative that has lived inside of me all along."
Top 5 Favorite Articles:
"In Order To Evolve, I'm Breaking Up With 'Healing'"
"The 'Pre-Commitment Interview' Every Dating Couple Should Have"
"These Mental Health Advocates Are Empowering Black Men To Take Up Emotional Space"
"Ladies, Here's The Tea On The Best Places To Travel When We Finally Escape Quarantine"
Zoe Hunter
Age: 31
Time Spent Writing for xoNecole: 2018-2019
Most Common Verticals: Inspiration & Wellness
"As a woman, xoNecole embodies the many dimensions that accompany our womanhood—so many of us are able to find ourselves in these articles. That's one of the things that keeps me drawn to its content. I find so many different parts of myself on this website and it's beautiful to experience. Similarly, the diversity of perspectives that reflect Black womanhood (and our experience) is beautiful. There is no 'respectability politics' at play here. It is a safe space for us all to exist and be heard. So many of our identities are represented here, and I enjoy that so much for us. xoNecole is a sisterhood, and for me, as a Black woman, that is critical.
"xoNecole gave me my start as a freelance writer. As a blogger that contributed pieces for my own website for so many years, I was always hesitant to call myself a writer. Was I good enough for that title? Did my perspective truly matter to folks outside of my immediate audience? Could I really get paid for this? xoNecole's answer was always yes.
"The site and its editors believed in me since my first submission. Sheriden (the managing editor) saw my worth as a writer before I was ever able to put a price tag on it. Necole made me feel valued both as a woman and a writer. The entire xoNecole team gave me the confidence I needed to consider myself a writer and to pursue other bylines. They gave me a space to share my experiences and perspectives, and to pour into women in ways that I wasn't able to on my own side of the internet. I will always love xoNecole for giving me that opportunity.
"Like many, I started following Necole since NecoleBitchie. Her evolution is wildly inspiring. Watching her exit her former path, to pursue something more meaningful for her...the risks she took in doing so is an unavoidable lesson in purpose. It reminds me to let go of anything that no longer serves me, and to never be afraid to start anew. Necole left everything NecoleBitchie afforded her to step into a fresh calling—and five years later, not only are we celebrating the evolution of this brand (the brand partnerships, the events, the podcast, the community she's cultivated), but we're still celebrating the evolution of Necole as a black creative and entrepreneur. How inspiring!"
"You following your purpose has inspired me in ways that you may not ever recognize. I thank you for sharing your passion with me—with all of us. Thank you for following God's calling on your life. Thank you for taking this risk. Thank you for continually, and intentionally, giving black women a chance. Thank you for honoring, celebrating, and representing the complexities of Black womanhood. Thank you for staying true to this mission. And thank you for pouring so much into yourself, that you're able to overflow unto those you lead. You are a gem!"

Top 5 Favorite Articles:
"What Will Smith Taught Me About Setting Expectations"
"Changing The Narrative For Women When It Comes To Love And Dating"
"The Rise Of Hustle Culture & How It Impacts Our Well-Being"
"The Greatest Love Of All, In The Words Of 4 xoNecole Writers"
"For Women Who Feel Like They Have To Constantly Chase What's Next"
Shonda White
Age: 38
Time Spent Writing for xoNecole: 2015-present
Most Common Verticals: Love/Relationships, Life, Career
"xoNecole helps reassure me that my voice as a Black woman matters. It allows me to be authentically me. The platform allows me to be transparent with other women with the hopes that they, too, will embrace their authenticity, realize they're not alone, and come to know that their feelings and experiences are real and valid. Before I started writing for xoNecole, I wasn't sure if what I had to say was worth saying, let alone something that people wanted to hear. Although I didn't need xoNecole to validate who I was or the gift God gave me, writing for the xoNecole audience and seeing how my words resonated with so many women further confirmed that I had something to say and there were women waiting to hear it.
"Now, more than ever, I trust my voice and the gift that God has given me. I've been empowered because of xoNecole and people like Necole and Sheriden (the managing editor) who helped build my confidence, improve my writing skills, and nurture this gift. To be able to pen and share my stories, as well as the experiences of other incredible Black women, along with many other talented xoTribe writers, is something I do not take lightly. It's more than an opportunity; rather, it's another way for me to be used as a vessel to encourage, empower, and even entertain women.
"I'll never forget when Necole first announced her rebrand, she said: 'If I'm not relevant for the right reasons, I'd rather not be relevant at all.' Nowadays, it's easy to become consumed with being popular, so much so that we miss being purposeful. However, Necole's journey showed me how critical and how rewarding it is to walk and live on purpose - not just for yourself, but for those who are helped and impacted because of it. Watching Necole's journey is a wonderful reminder that purpose is what gives life meaning whether you impact one life, 10 lives, 1,000 lives, or a million. Her journey reminds me to trust the God-given vision within myself even when it doesn't make sense to anyone else.
"Necole's journey makes you really think and ask yourself, 'What am I doing with what God has given me,' and 'Am I using it to help serve others?' Despite everything that she's gone through, her journey is proof that there's power in the pivot, and even though you can't start your life over completely, you can always start a new chapter. Necole has been like a mentor to me, and watching how the site has evolved over the years has truly been a journey. It's a blessing to see how the audience has grown not just in numbers, but emotionally, physically, mentally, and spiritually because of the stories, expert advice, and experiences shared."
"Personally, I've evolved as a more fearless writer and contributor, and I have even expanded the types of verticals I cover (interviews, events/entertainment, career, etc.). Working with and for Necole has opened up so many doors in ways that I never would've imagined. I proudly wear the xoNecole name as a 'Black girl badge of honor'. I also understand, however, that as the platform continues to grow and as our fearless leader, Necole and her vision continues to grow, I, too, must continue my growth journey. As a contributor, I have a responsibility to help fulfill her vision, while inspiring others to fulfill theirs as well (including myself).
"I'll say this: Necole, please know that the sacrifices you've made and the seeds you've sown (including those unbeknownst to us) have yielded a harvest not just for yourself, but for so many Black women like me. You've given power to our voices. Thank you for giving me a chance, for giving us a platform via your platform, for helping me find purpose through my pain, for teaching me how to trust my voice, and for showing that I am equipped and more than capable of doing extraordinary things."
Top 5 Favorite Articles:
"Don't Be A Wife To A Boyfriend: 10 Lessons I Learned When I Was Single"
"What The Ciara's, Cassie's & Karrueche's Of The World Have Shown Us About Moving On & Moving Up"
"What Michelle Obama Taught Us About Becoming More Than Just Somebody's Wife"
"Thank You Beychella: 6 Reassuring Realities Every Woman Should Embrace"
"How Artist Melissa Mitchell Manifested A Groundbreaking Deal With Spanx"
Shanelle Harris
Age: 26
Time Spent Writing for xoNecole: 2017-present
Most Common Vertical(s): xoMan
"As a Black Woman, this site is important and stands out from the rest because it's a space solely and unapologetically dedicated to Black Women. It's a space that evolves as we evolve, as I evolve. With every passing year, my interests and needs change and xoNecole always has content that meets me where I'm at and where I'm going. As a writer, this site gives honest, relevant persepctives from women who look like me and with whom I feel aligned with. It's a safe space to tell our stories, amplify our voices with no reservations or apologies.
"Necole's journey is a reminder that it's OK to walk away from anything that doesnt serve you holistically. Black women are multi-faceted creatures and it's important to surround ourselves in places and with things that help develop, magnify, and celebrate all of that. Necole's journey is also a reminder that people don't have to be onboard with your decision to grow in order for you to evolve. You don't need a cosign, permission, or backing to follow your calling. And that's on period!"
"On a personal level, Necole has always seen and believed in my potential from the very first article I ever wrote. She's consistently been there to provide honest feedback and insight into things when I didn't really understand. She's never been shy about helping me improve and has allowed me the space and extended the grace to evolve alongside her and the xoNecole brand. For that, I'll forever be grateful.
"If I could summarize what Necole means to me in one sentiment, it would be overwhelming gratitude. You see things in people that they sometimes don't rightly see in themselves, never lose that. You are kind, you're a light, and you're dedicated. Never change for anything or anyone, the world needs what you have."
Top 5 Favorite Articles:

"Jada Pinkett Smith Wants You To Chill With The Negative Self-Talk"
"Tracee Ellis Ross Breaks Down Her Iconic Style"
"Luke James On Love, Intimacy & Who He Is As A Lover"
"A Peak Inside Tank, The Lover"
Dayana Preval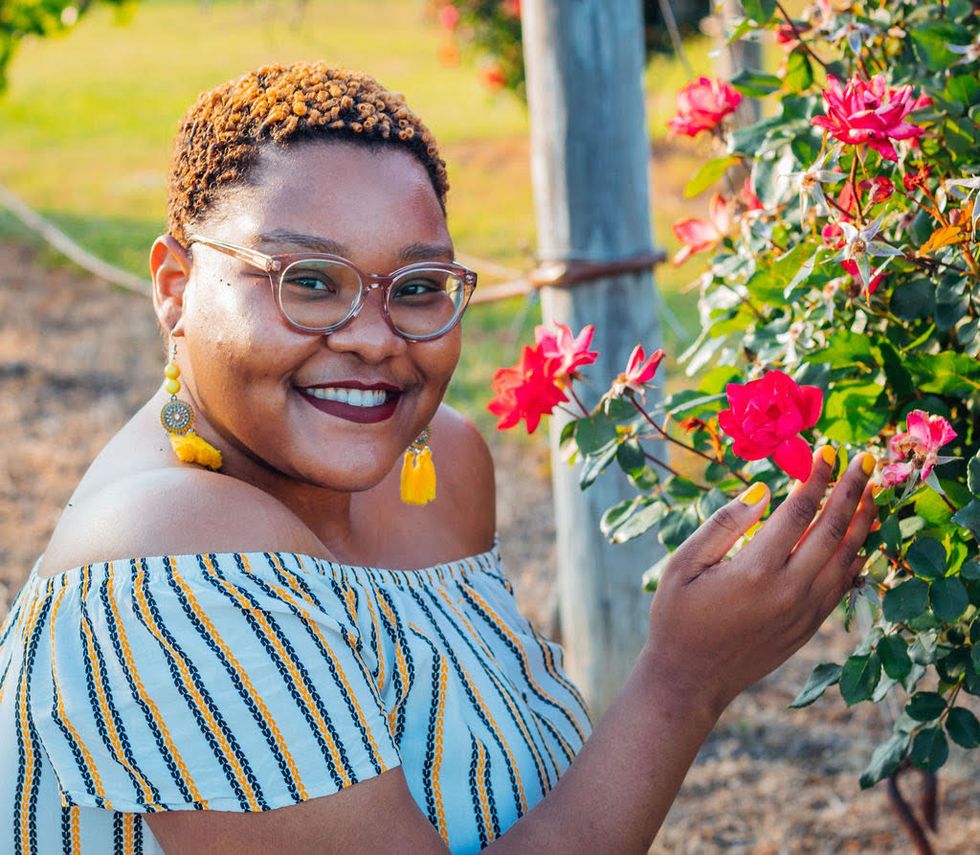 Courtesy of Dayana Preval
Age: 27
Time Spent Writing for xoNecole: December 2019-present
Most Common Verticals: "I live in the Life & Travel section. I'm all about sharing personal stories and motivating the next woman."
"xoNecole means so much to me because as a Black woman, I feel seen. I love that xoNecole doesn't limit the narrative and the beauty of Black women. I don't have to fit into the box that society wants Black women to fit in so badly. xoNecole also helped with my courage to tap into my own voice as a writer. It's beautiful to see how women are healing and relating to my content because I decided to be vulnerable and in return, I get to help others. There's no better feeling than knowing that I am making a difference in the lives of black women with my words. I'm so grateful to be a part of this sisterhood.
"Necole is the perfect example of going all in and following your heart. Necole has helped me to realize that I'm not crazy for following my own dream. To see Necole being the Black woman she is and accomplishing what she has is admirable. It's a reminder that it's OK to go all in and invest in myself. I get the pleasure to chat with Necole often and I've learned so much about from her about gratitude, putting people first, and more. Working for xoNecole has been a blessing in many ways. It's challenged me to continuously find new ways to connect with Black women. It's also been a saving grace because, for the first time, I'm experiencing a work culture that I truly enjoy.
"Necole is such a beautiful and genuine soul. I've had the pleasure of getting to know Necole personally and I'm so grateful. Necole has so much knowledge and life experience and you can tell she's passionate about people. Her energy is so pure and loving. Her level of transparency makes it very easy to love her because she's not judgemental and she cares. Necole has made such a positive impact for Black women in media. I'm so excited to see how she continues to grow."
Top 5 Favorite Articles:
"Here's What's Blocking You From Manifesting"
"How To Maintain Your Mental Health & Sustain Healthy Friendships At The Same Time"
"From Dropout To Self-Made Entreprenuer, Pauleanna Reid Paved A Lane All Her Own"
"How To Practice Social Media Self-Care & Keep Your Peace"
"Are You Good Sis? We Need To Discuss Black Women & Suicide"
Amer-Marie Woods
Age: 34
Time Spent Writing for xoNecole: 2019-present
Most Common Verticals: Travel, Life & Travel, Politics
"Honestly, the xoNecole brand has been extremely instrumental in amplifying my voice at a time when I was going through a major life transition. xoNecole provided me a space to redefine how I use that new voice to impact other women. Especially Black women. There are very few internet publications that allow Black women to tell multidimensional stories but xoNecole created a safe space for our authenticity. This is a brand that celebrates and uplifts the unique excellence that is Black women. I couldn't be more grateful for an opportunity to be a new writer, podcast host and content creator while being embraced by the xoNecole tribe.
"What sticks out most to me is not necessarily the pivot but the rebuild. People always praise the pivot but they don't give the rebuild the respect it deserves. It takes a lot of patience to rebuild something from the ground up and even more to become successful. Doing it twice is unimaginable. So the biggest lesson I learned from Necole's journey is how to have tenacity and perseverance. Anyone can change directions but it takes a leader to be able to drive an entire company to the next level. That requires an extreme sense of self and confidence that most people lack. Watching it in real time grow to a success is a lesson you can't learn anywhere else. It gives me the confidence to go out and conquer the ideas that I think are the wildest knowing that another woman who looks like me and is like me has already done it successfully."
"My work on the platform has transformed from writing travel content to political journalism to podcasting. These are absolutely opportunities that no one else would have offered me, especially being new to media. Necole had the foresight and vision to see what I was not able to see in myself. She empowered me to be able to create the work that I was not sure I was capable of doing. Being new to anything can be a scary journey, Necole made sure that I was uplifted and supported. This ultimately gave me the confidence I needed to continue develop. That in itself is invaluable. There are a lot of people who are scared to share the knowledge they have in fear that someone else may take what they have created. Necole exudes leadership in a very different way by giving those around her an opportunity to shine."
"Necole, you are probably one of the strongest people I know. You have lived a lot of life and you have navigated it fiercely. There were so many things that were stacked against you and you could have easily given up on your dreams. However, you wanted so much more for yourself and you went after it fearlessly. You have inspired so many women to be authentically themselves and chase after the things that scare them the most. Thank you for sharing that gift with so many of us. You have a very big heart and an incredibly kind spirit that is uncommon to find in most people. There is no telling how many lives you have saved, how many hearts and minds you have touched but thank you for doing this work. Thank you for using your voice, thank you for being an inspiration, thank you for being you, and thank you for being my friend. Cheers lady, you deserve it!"

Top 5 Favorite Articles:
"I don't have any favorite articles, I enjoy the content as a whole body of work. Each piece is a vibe that I need to celebrate myself and the women around me who mean the most."
Jamie Harrison
Age: 31
Time Spent Writing for xoNecole: May 2019 - present
Most Common Verticals: Love & Relationships and Career
"Growing up, I always aspired to write for a publication that caters to Black women. Representation is very important for women of color and xoNecole celebrates the sheer essence of Black women. xoNecole shines a light, unlike any other, on the beauty, the class and the versatility of the Black woman. I appreciate being able to contribute to this site and I thoroughly enjoy reading articles from other writers!
"Learning about Necole's strength, resilience and tenacity inspires me as a creator and a Black woman. It shows that you can do anything that you put your mind to! I'm grateful that Necole has created a safe and welcoming space for me and other Black women. As a content creator, it's refreshing to have a platform where Black women can be their true selves – and I'm even more grateful to be a part of that!
"Even though I haven't met Necole personally, I love her focus on hard work, determination and mental wellness. Her remarkable journey of rebuilding and rebranding motivates me to continue striving for my goals, put faith over fear and to shoot for the stars – even if I'm a little scared!"
Top 5 Favorite Articles:
"xoNecole Founder Necole Kane On How Bodybuilding Helped Her Battle Depression"
"What We Tend To Get Wrong About Finding Mr. Right"
"The Fundamentals Of Self-Care When You're Young, Black & Woke"
"Eating Well: 10 Foods That Can Improve Your Mental Health"
Sheriden Chanel
Age: 29
Time Spent Writing for xoNecole: "2015 - present. I write very occassionally now since transitioning from writer to managing editor but I'm always happy to get in where I fit in."
Most Common Verticals: Love & Relationships, Sex, I Tried It
"I remember exactly where I was 5 years ago when I first received an email from Necole Kane. As a fan of celebrity gossip and the infamous comment section, Necole Bitchie was a constant read for me, so to receive an email from Necole in my inbox was the life-affirming message that I needed from God and the Universe that this is what I've been put on this earth to do. To pen evolved from a passion into my purpose and a lot of that is thanks to her and her decision to take a chance on me in the midst of her taking one of the biggest chances of her life, starting over from scratch and building an empire that she didn't tolerate for the money and the fame, but something that too spoke to her purpose. xoNecole has been a blessing, a refuge, a gift, a solace, an inspiration, my heartbeat, and a lifeline. It has singlehandedly acted as the catalyst to some of my wildest dreams.
"What's more than a dream fully realized is that xoNecole has helped me tap into a sense of community I had no idea I needed, a sisterhood that showed me that I'm not alone. It is a platform that challenged and continues to challenge the monolithic view of Black women the world will have you believe. We are multidimensional, multilayered, multiifacted and powerful AF and xoNecole speaks to those women every day as a lifestyle platform that shows us we are worthy to hear these types of stories, write these types of stories, and be seen through these types of stories. It's OK because we are more."
"Necole's journey is one that I've had the pleasure of being closer to than most and it has been a thing of beauty to see the way that she has come into her own as a businesswoman sure, but also an unapologetic force who stands true to leading a life that she is excited about. Work plays into that and so does her success, and so does the evolution of her from NecoleBitchie to Necole Kane; but personally the thing that inspires me most is how passionate she is about cultivating happiness and what that means for herself. It's been an honor and a privilege to see the brand flourish and as a result to see her flourish and come into her own as a woman who pours into herself as often as she seeks to pour into other women. That love that I've been able to witness her giving so freely to others by way of events, talks, platforms, newsletters, apps, and the xoNecole brand as a whole, is the love that she is also giving herself. That has been motivating and inspiring beyond measure and I am so proud that after years of prioritizing other things, she's starting to say, 'It's time to give a little of that to me.'
"I express my gratitude for you all the time Necole. Today and every day, rest and stand proudly in the fact that you have done the things you set out to do. You have been the change you wish to see. You inspire and drive other women to strive through the unyielding bravery you've had in times where you could have been afraid to seek to find answers to the questions others might have feared to ask. You are doing God's work in the way that you touch others and empower them to own the fullness of their voices to uplift the next woman. Your authenticity and transparency inspires our authenticity and transparency. I know that can also be a lot of pressure but know that you are already worthy simply by being. Keep going and glowing, Queen. You deserve all the wins and more, holistically. Thank you once again today, and every day. I love you, we all love you!"
Top 5 Favorite Articles:
"Serial Entrepreneur Shanicia Boswell Needs You To Know That Every Loss Is An Opportunity To Level Up"
"Why Are Women Accepting Bare Minimum As Bae-Material?"
"5 Women On The Truth About Living Alone"
"We Talked To Over 20 Men About The Things They Like In Bed But Won't Ask For & Whew Chile..."
"Why You Should Be Unapologetic About Setting Boundaries With Toxic Family Members"
Featured image via Ashleigh Hardin-Jones
Keep reading...
Show less