I've never been a foundation girl. Truthfully, I typically stay away from it because it can break out my skin, and it's tough to find a shade that fits. I have yellow undertones with a sprinkle of hyperpigmentation from previous acne struggles. Foundations with yellow undertones don't seem to have it all the way together yet. In my experience, the foundations always give banana-hued vibes. I usually purchase two foundations and mix to find my perfect shade, which isn't always ideal for my wallet.
When I scrolled on TikTok and came across the L'Oreal Magic Skin Beautifier, I was intrigued. The lightweight BB cream was going viral for its so-called ability to adjust to any skin tone. I watched as beauty gurus purchased it in green or orange, melted it into their skin, and raved about the results. At the time, I was entertained and fully convinced until I realized one common denominator: Everyone who reviewed the product was a white woman. I searched the "For You" page on the app to find women of color who had tried the product but fell short.
Still curious about the viral magical BB cream, I decided there was only one thing left to do. I added the product to my cart and purchased it. Check out more on my experience with the L'Oreal Magic Skin Beautifier:
About The Product
According to the site, the product is made to deliver four elements that will enhance your skin: It revives tired and stressed skin, evens tone, and hydrates. It's also supposed to transform into your perfect shade for a flawless look. I must say, the idea of a product adjusting to every skin tone and having us all looking amazing sounds way too good to be true. Skin is very complicated and unique to the individual.

Before we go any further, we should look at the ingredients. While doing my research, I noticed the product doesn't have SPF. I see this detail as a positive rather than a negative because SPF in beauty products can land differently depending on skin tone. I also noticed the product contains dimethicone which some may see as harmful to the skin because it is not a natural ingredient, however, this ingredient can prevent clogging pores by sealing any sweat or dirt on the face. Those with sensitive skin or who are prone to breakouts may appreciate this.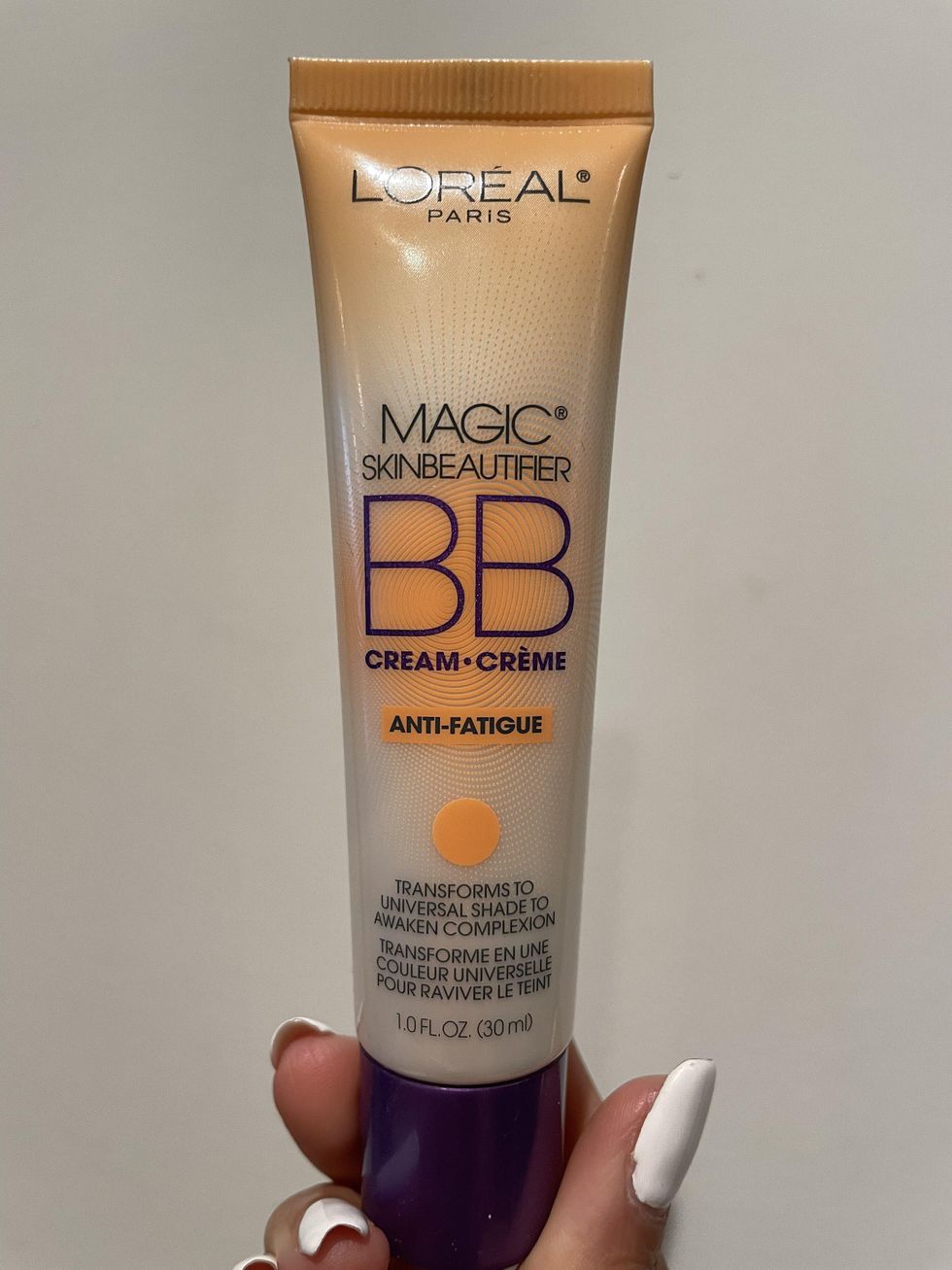 Courtesy of Celeste Polanco
About My Skin
My skin has been through many different phases in my life. There was the oil phase, which honestly was my favorite phase. My skin was glowing, and I barely found the need to use any highlighter or even foundation. I loved my skin's natural glow. Next was the acne phase, and as you can imagine, this was the least favorite time in my life. The stress of college and a toxic ex had my skin out of whack, but when college and my relationship ended, so did my acne.
Today, my skin is clear and more on the drier side. I love it, but I can admit that it could use an extra life boost.
I Tried The L'Oreal Viral TikTok BB Cream
I purchased the L'Oreal BB cream in orange because it aligned best with my needs. My skin looked very fatigued, and the orange BB cream targeted those issues. The alternative would have been the BB cream in green, which is specifically for dark spots, but I use concealer for those areas. As seen on TikTok, I squeezed the product directly on my face and rubbed it in. The orange color was intense at first, but as I massaged it into my skin, the product began to transform as promised.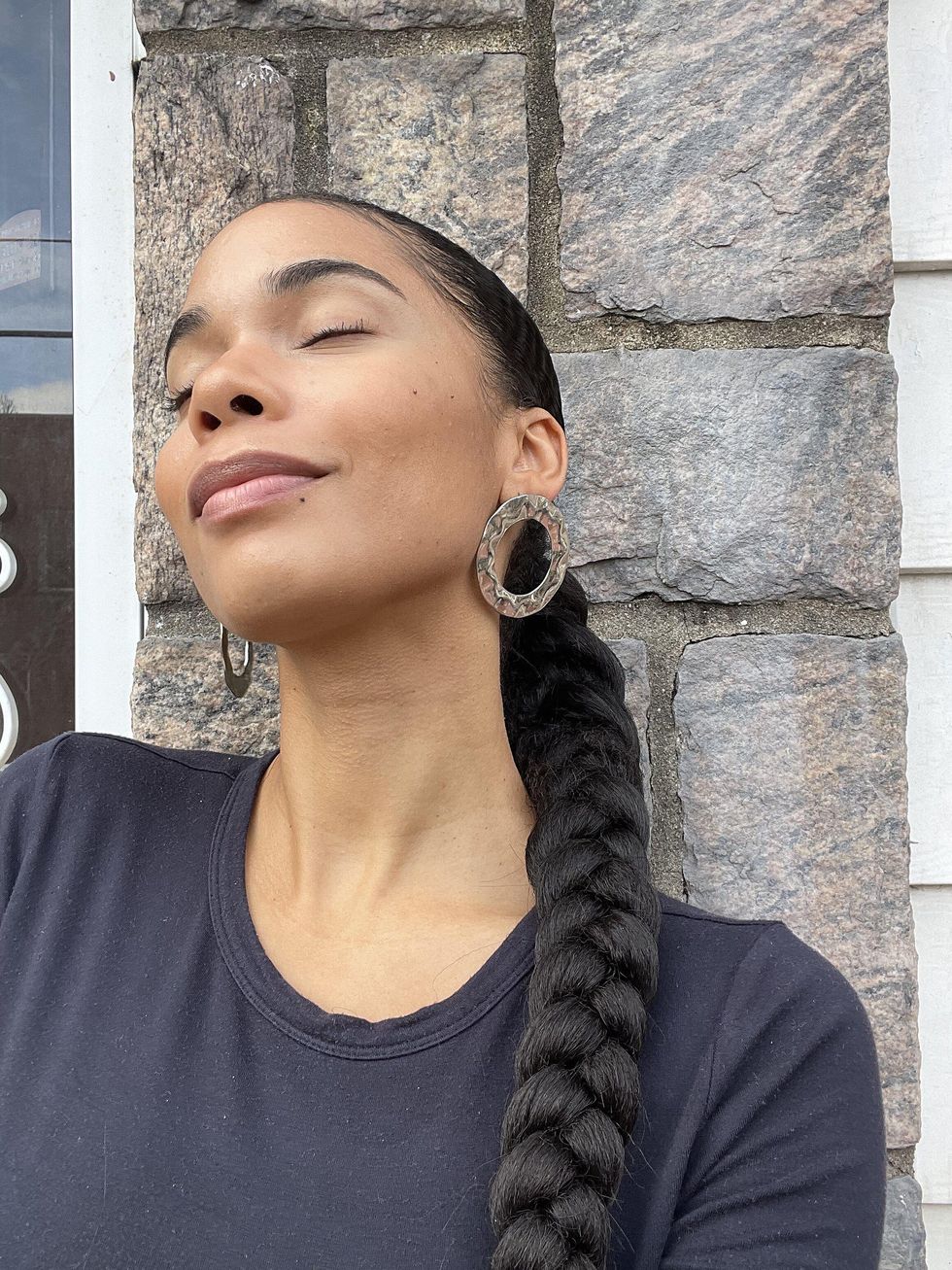 Courtesy of Celeste Polanco
The BB Cream Tried Me
The results of the L'Oreal Magic Skin Beautifier weren't that magical. Once the product settled in, I was pretty disappointed by the results. The product felt very dry on my skin, and when the orange liquid settled, my skin didn't look as flawless as expected. I felt the BB cream gave my skin a dull appearance. Since the product targets fatigued skin, I was surprised by a dull result.
I brought my skin back to life with bronzer and concealer, and the BB cream did take the layering of other makeup products better than expected. I was grateful for this, but I still wouldn't consider it a holy-grail product.
The Value
The only reason I'm not too upset about the result is because of the price point. At $10.99, it's a very fair price for a drugstore BB cream. If you're still debating trying this product, at least it won't break the bank.
The Final Verdict
To be honest, this just wasn't for me, and that's OK. I have yellow undertones and still felt like the product didn't align with my skin tone. People with darker skin tones may also struggle to find this product fitting. If you feel like the result may be different for you, go for it. The product is not expensive and won't take up all of your coins. However, for me and an ideal BB cream, the marathon continues.

Featured image courtesy of Celeste Polanco
Whether it's makeup, recipes, or hairstyles, I'm a proud student of YouTube University (I enrolled way before COVID-19was a thing). But there are plenty of times when my trial and error makeup attempts ended on the error side of things. Is it just me or do these beauty YouTubers make it look easy? I remember doing a splurge and buying foundation, contour, and highlighter (that I thought was perfect for my skin tone), only to fail once again. I thought my "beat for the Heavens" attempt was hopeless until I went to a makeup store and an associate told me that the missing key was understanding my skin's undertone. Oh.
So... What's A Skin Undertone?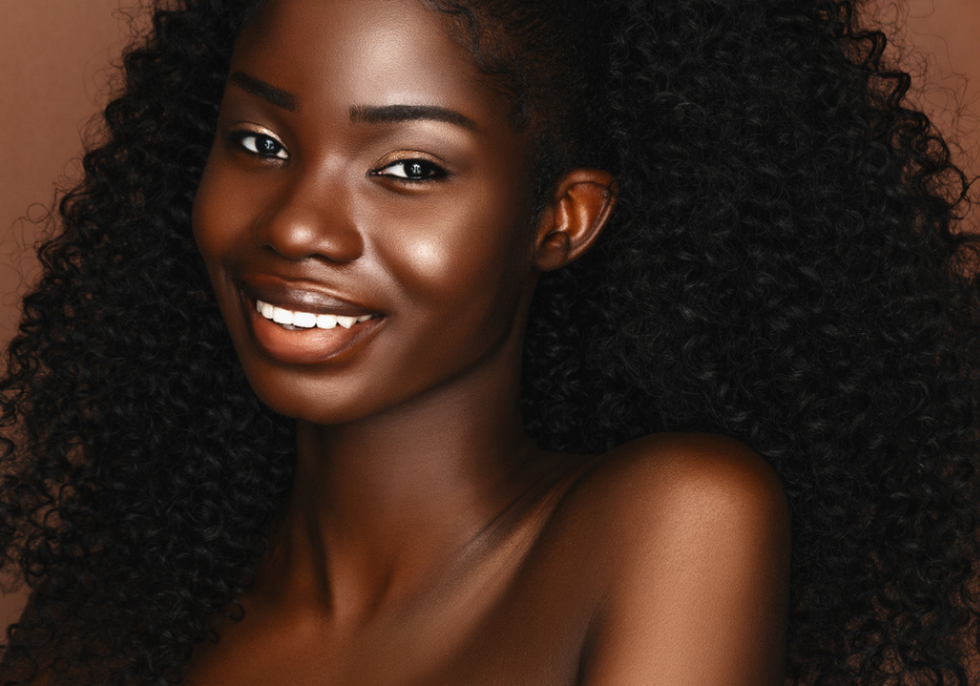 Shutterstock
Most of us are familiar with skin tones, which range from very deep to very fair. But your skin's undertone is the shade within your skin tone. Your skin tone might be lighter in the winter and darker in the summer thanks to season changes, but your undertone will stay loyal and never change on you. That's why it's so important to know what your undertone is. It can determine your real makeup shade, not just the one that fits your outer skin tone, and ultimately be the factor of whether your makeup look is a success or a fail.
Fortunately, there are only three types of skin undertones (cool, warm, and neutral), so there isn't a ton of room for error. Cool undertones are typically pink, red, or blue while warmer undertones are golden, peach, or yellow. Neutral undertones are a combination of the two.
What's Your Skin Undertone Type? Cool, Warm, or Neutral?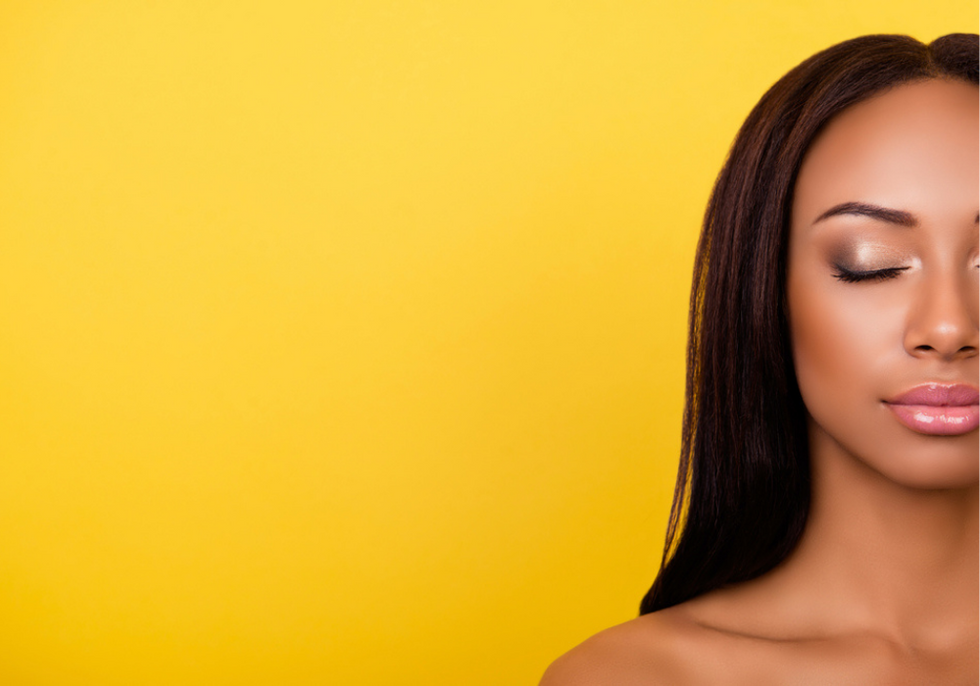 Shutterstock
A common stereotype is that fair-skinned women can't have warm undertones, and darker-skinned women can't have cool undertones. It's important for us to dispel this myth before moving forward (Beyonce's warm undertones determined that was a lie). Now… for the fun part. Finding yours!
How To Find Your Skin's Undertone
1. Flick Of The Wrist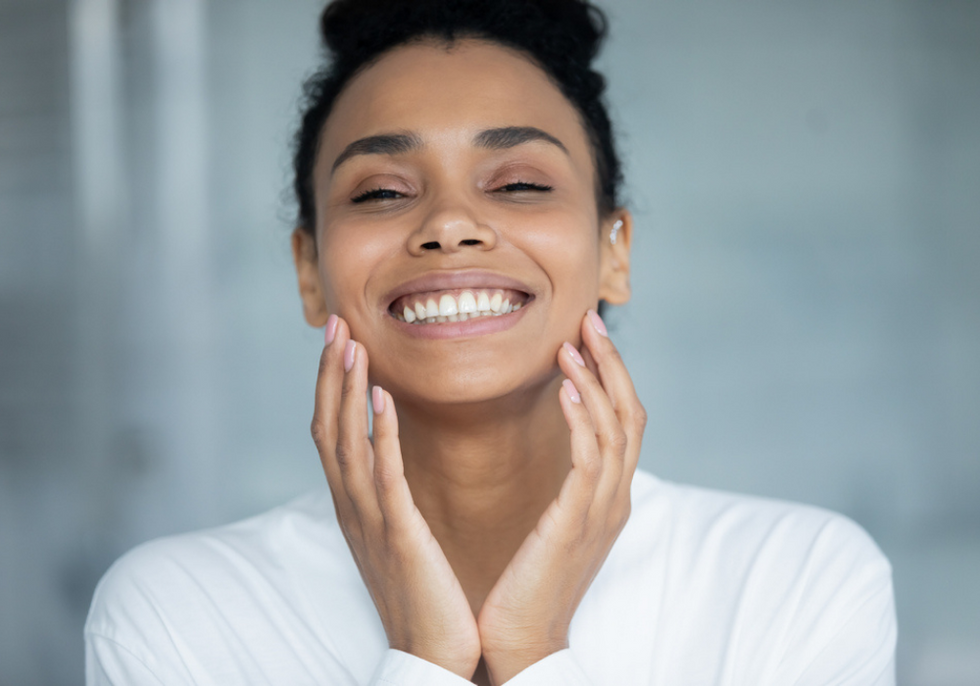 Shutterstock
If you have blueish veins on the inside of your wrist, you most likely have cool undertones. If you have green veins on the inside, warm undertones are all you.
2. Does Your Skin Love The Sun?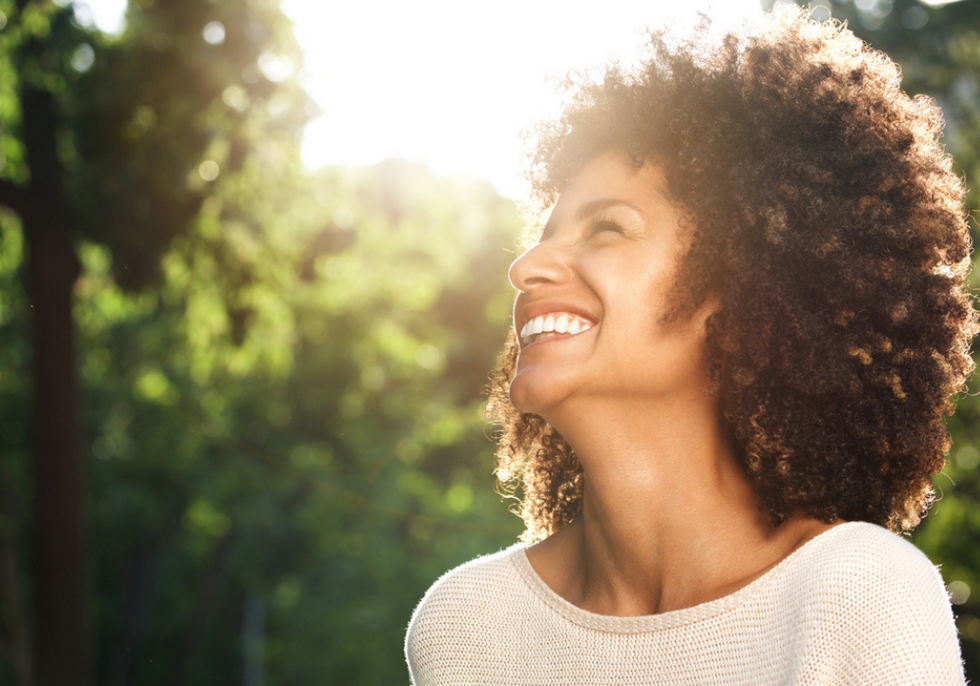 Shutterstock
Another myth that is finally getting dispelled is that women of color can't get sunburned. I've learned the hard (and painful) way that this isn't true. But how your skin reacts to the sun is a tell-tale sign of your skin's undertone. If your skin burns easily, your undertone is most likely cool, while if you get darker quickly, your undertone is most likely warm. If you burn then tan, you have neutral undertones… and my prayers.
3. Yep, In Your White Tee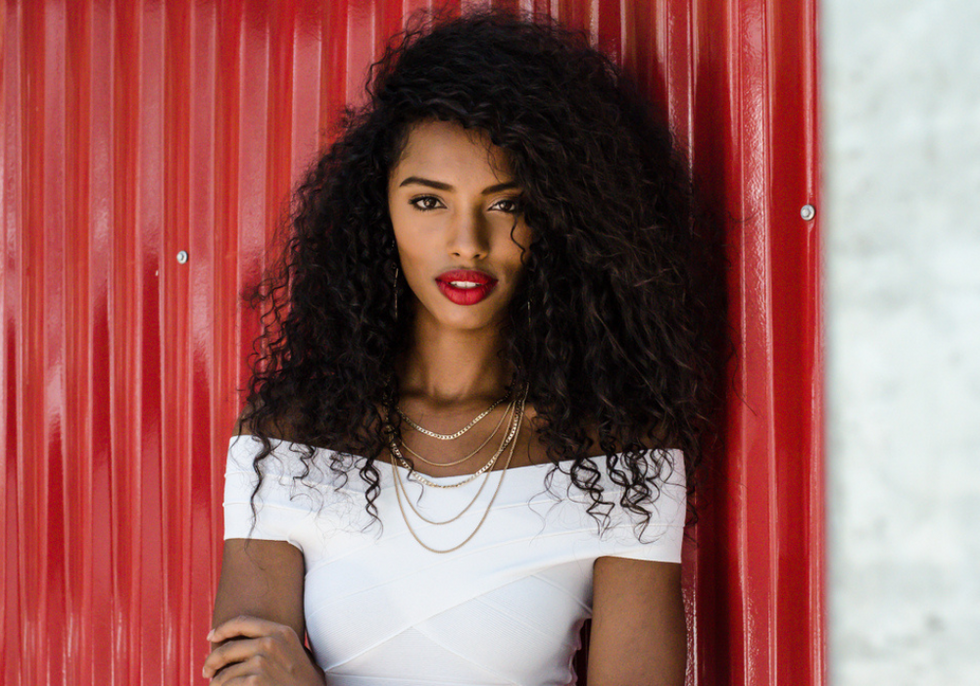 Shutterstock
One trick to finding your skin's undertone is to take a white t-shirt (or a blank piece of white paper) and put it up to your face in natural, bright light. Does your skin look pinkish? If so, you have cool undertones. If it's in the yellow family, you have warm undertones. Those with warm undertones also tend to lean toward off-white colors instead of sharp white. But for the ones who don't think they look washed out in either, neutral undertones are the reason.
4. Silver Or Gold?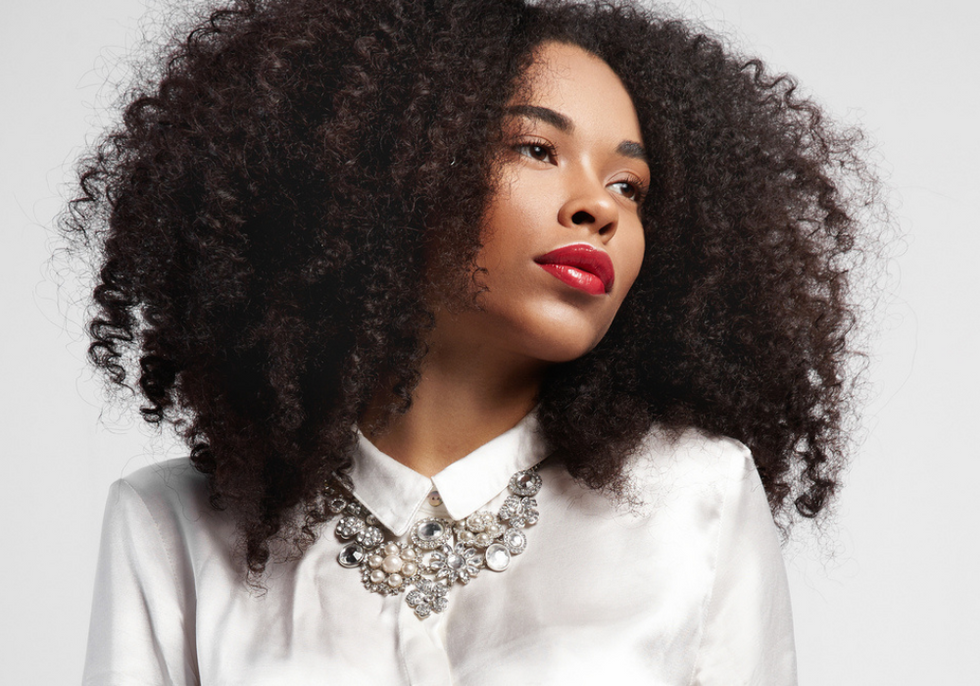 Shutterstock
The jewelry that you favor could have everything to do with your skin undertones. Gold jewelry is typically a win for warm skin tones while silver jewelry is a flattering go-to for cool undertones.
Once you discover your skin undertone, you can confirm with confidence by finding the foundation that's a perfect match. Try two shades that complement your skin tone -- one with a cool undertone and one with a warm one and see which one flatters you most.
How did you discover your skin undertone? Comment and let us know!
Are you a member of our insiders' squad? Join us in the xoTribe Members Community today!
Featured image by Shutterstock

Figuring out what your undertone is and what makeup formula to get is hard enough, but finding a match for our silky melanated skin can be another job in itself. While brands like Fenty Beauty and OG Fashion Fair has set the bar for what a foundation range should look like, there are still some brands that just haven't received the memo—and that's fine, it just tells me where and where NOT to shop. Call me crazy, but I refuse to buy two different shades to mix together just to get the right match for me. If you don't carry my color, then I assume you do not want my business, and that's on period.
So instead of wasting time and money, here are 16 of the best foundations that offer a range for dark skin.
*Some links are affiliate links. If you make a purchase, xoNecole may earn a small commission.
Join our xoTribe, an exclusive community dedicated to YOU and your stories and all things xoNecole. Be a part of a growing community of women from all over the world who come together to uplift, inspire, and inform each other on all things related to the glow up.
Featured image by Shutterstock.
This post is in partnership with Reflect Beauty Awards.
On most days, you'll find me in my uniform—fitted tee, skinny jeans, pumps, fresh face, and a red lippie. For years, my whole entire makeup arsenal consisted of a bold lip-stain, a nude lipstick, a tube of mascara, and a rarely used BB cream. I'm that girl that says, "natural, please", when I find myself in the makeup chair because I live for the effortlessly chic look. And when I finally growed-up, and decided I needed a foundation for special occasions beyond my TV appearances and the reaches of my MUA (makeup artist). I wanted my foundation to say "effortless beauty" too. Scratch that, I didn't want my foundation to say anything! I wanted it to be undetectable.
What Makes Clinique Even Better?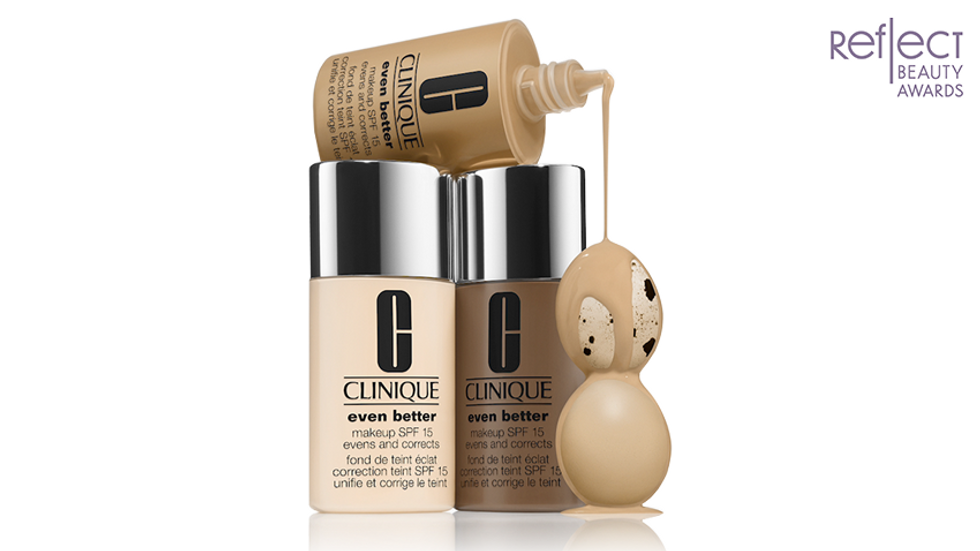 Clinique Even Better™ Makeup Broad Spectrum SPF 15
Courtesy of Clinique/Reflect Beauty Awards
With brand messaging that touts the fact that their foundation leaves a flawless, undetectable finish, I felt like Clinique created a product that was made from me for that reason alone. Add to that the fact that it's paraben-free, fragrance-free, and loaded with Vitamin C -- I felt I entered makeup heaven. Clinique Even Better also claimed to tackle hyperpigmentation, providing women with a brighter, more even-looking skin tone even when they aren't wearing makeup--a biggie for a gloriously-melanated sis like me. And speaking of melanin, the SPF 15 is a bonus all of our regimen's will love us for.
Plus, they're rocking a whole 56 shades, addressing a diverse range of skin tones, and undertones. So, it took my novice-self no time to match my unique brand of awesome - and at 29 bucks, it wasn't even a splurge!

My Thoughts Overall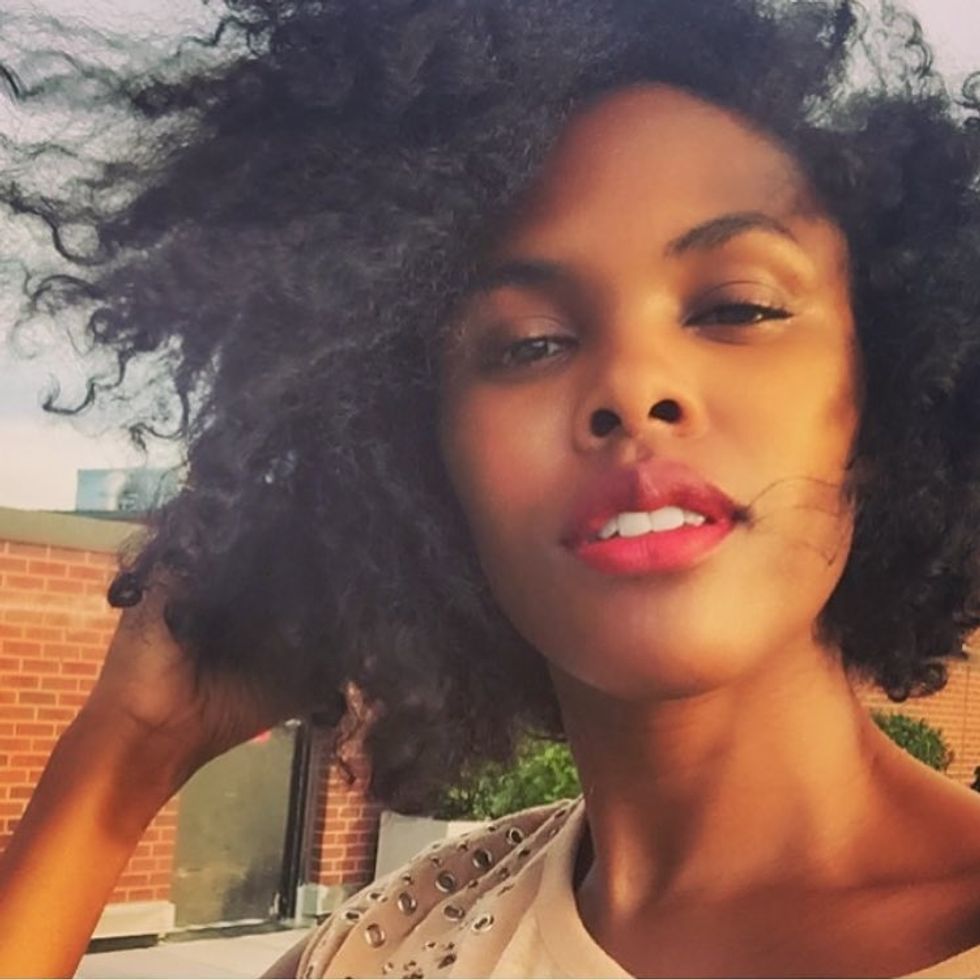 Courtesy of Nikki Walton
When I tried Clinique Even Better Makeup Broad Spectrum, I immediately found it to be super lightweight and airy, which is major because I like my face to look like…skin. I want the real Nikki to radiate through at all times and Even Better allows for this, while effectively filtering and hydrating my situation. It blends easily, leaving my perfectly-imperfect blemishes blurred, but my pores unclogged.
The finish is natural, glowy, and long-lasting, (like all day, despite this incredibly rude Florida humidity). My minimalist makeup kit now has a much-needed new addition, and it yields the filtered, yet natural, fresh-looking face I crave.
Have you tried Clinique's Even Better™ Makeup SPF 15? Tell us your experiences (and shade) in the comments below!
Featured image courtesy of Clinique/Reflect Beauty Awards
The benefits of using products created by influencers is the fact that they are involved in the creation of these products, understand what is needed in the industry, and have a close relationship with the community (you).
I love that beauty brands are finally becoming more inclusive with their products and marketing, however, I think it's done best when major brands collaborate with Influencers.
Some influencers pride themselves on bringing awareness to the lack of diversity in the beauty industry and partner with brands to fix the problem. Here are a few influencer collaborations that you need to get your hands on.
NYX Can't Stop Won't Stop 24HR Foundation x Alissa Ashley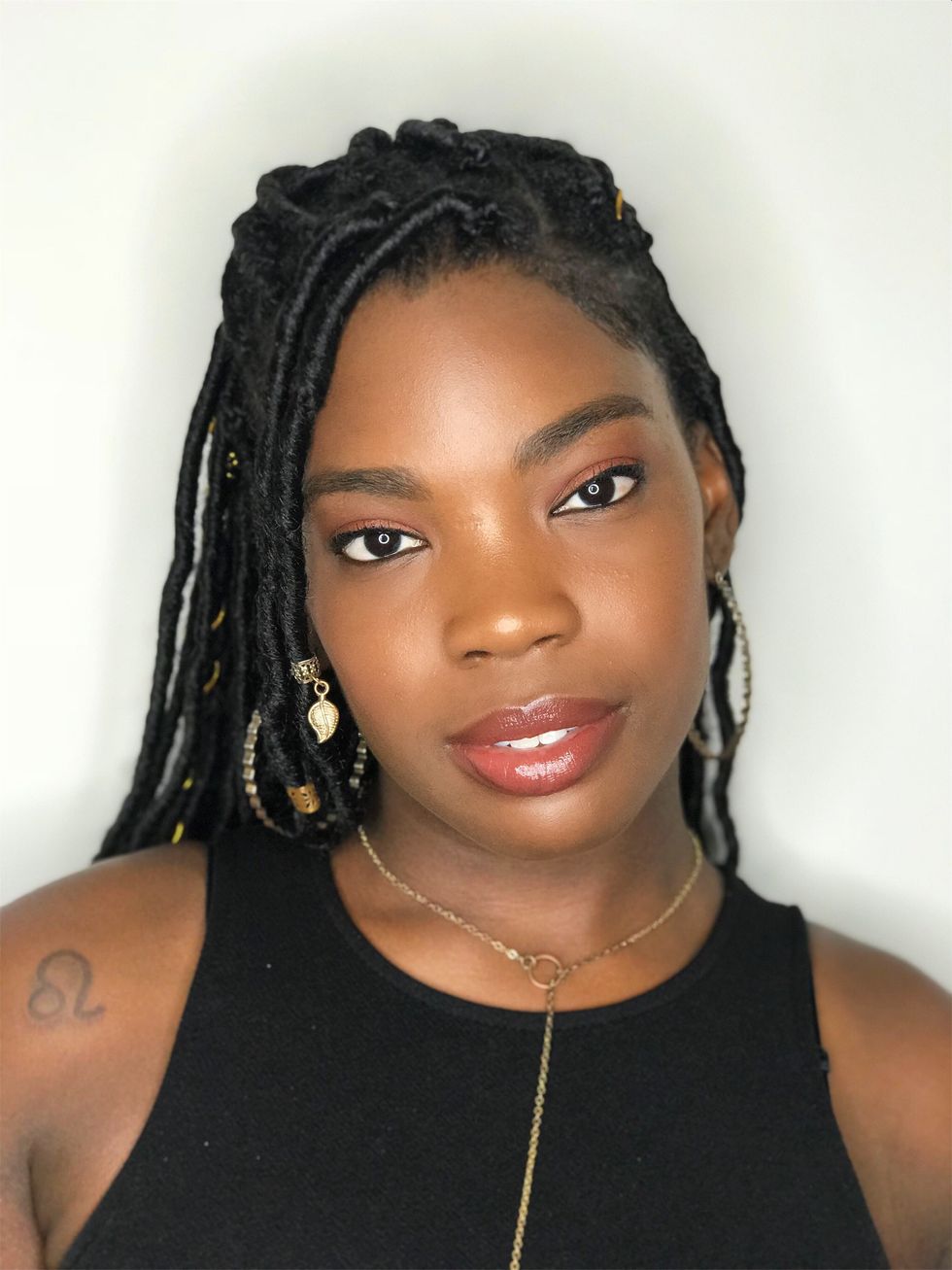 Krissy Lewis/xoNecole
Alissa Ashley is very vocal about the lack of inclusion in the beauty industry. She recently partnered with NYX Cosmetics for their collection of Can't Stop Won't Stop Foundations to expand and create foundation shades for all skin tones at an affordable price. This drugstore foundation retails for $15, offers 45 different shades, and also has a $10 matte primer included in the line.
The new line of foundations claims to offer a 24hr matte coverage, a creamy lightweight and waterproof formula, and a lot of pigment. For a drugstore foundation, it's definitely worth the money. Here's what I thought about the Can't Stop Won't Stop foundation:
It's very matte but it doesn't dry out your skin. This is perfect for all skin types: dry, combination, and oily.
It is full coverage and hides dark spots and blemishes, giving you a flawless look without concealer or color correcting.
I wouldn't call this a 24hr foundation. As I wore it throughout the day, I experienced a good bit of creasing in different areas of my face. The foundation even creases with setting powder and spray, causing you to have to reapply or walk with your brush or sponge for touch-ups.
The foundation has a very generous press pump, so I would start with a half of pump per section.
It dries quickly so don't apply it all over my face. It's best to apply the foundation to one section of your face, blend, and move on to the next.
Overall, NYX's newest collection with Alissa Ashley has more pros than cons. Although, it doesn't seem to be as long-lasting as it claims, everything else about the foundation checks out. What I loved most about it is the wide range of shades. It caters to all skin types with yellow, golden, olive, neutral, and red undertones. There were so many shades, I didn't know which one to choose — it felt good to have so many options.
Shayla x ColourPop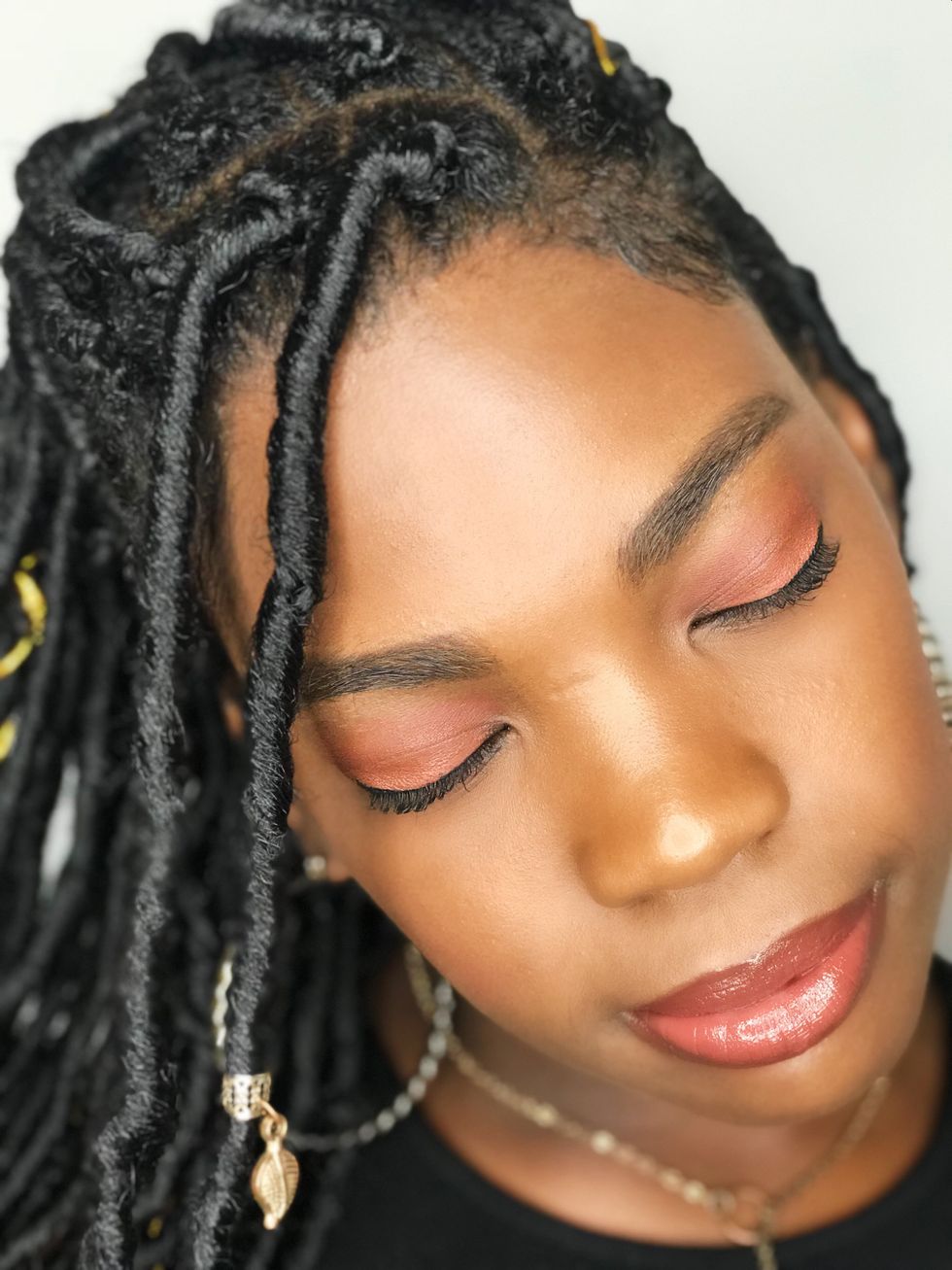 Krissy rocking Thic from the Makeupshayla ColourPop Perception eyeshadow palette
Krissy Lewis/xoNecole
YouTuber Makeupshayla partnered with ColourPop Cosmetics to introduce a line of sexy and edgy eyeshadows setting powders, lip glosses, and more. I tried the Perception Eyeshadow Palette, which offers 16 shadows with a metallic and matte finish for $23.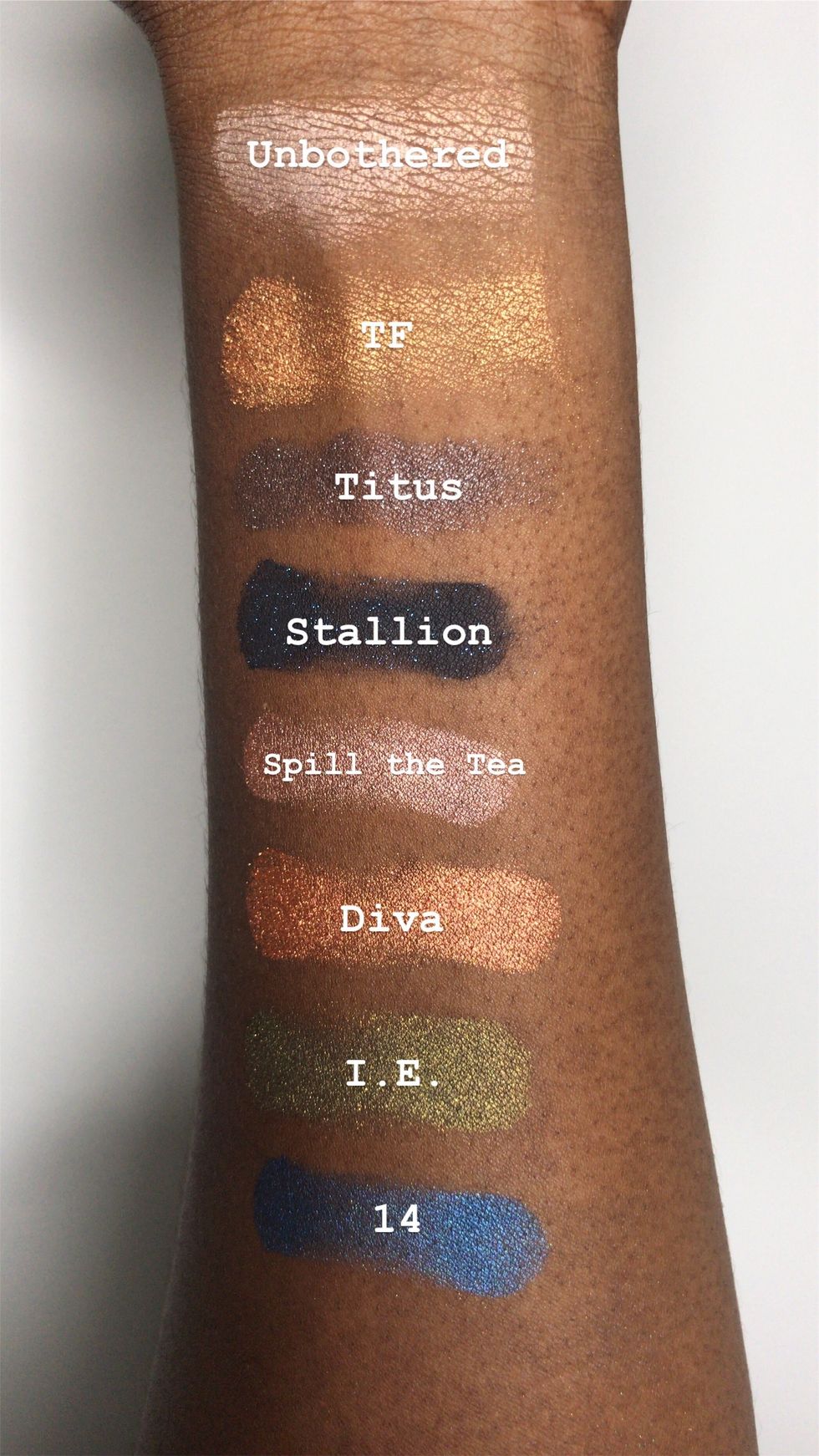 Shayla x ColourPop Perception Palette swatches
Krissy Lewis/xoNecole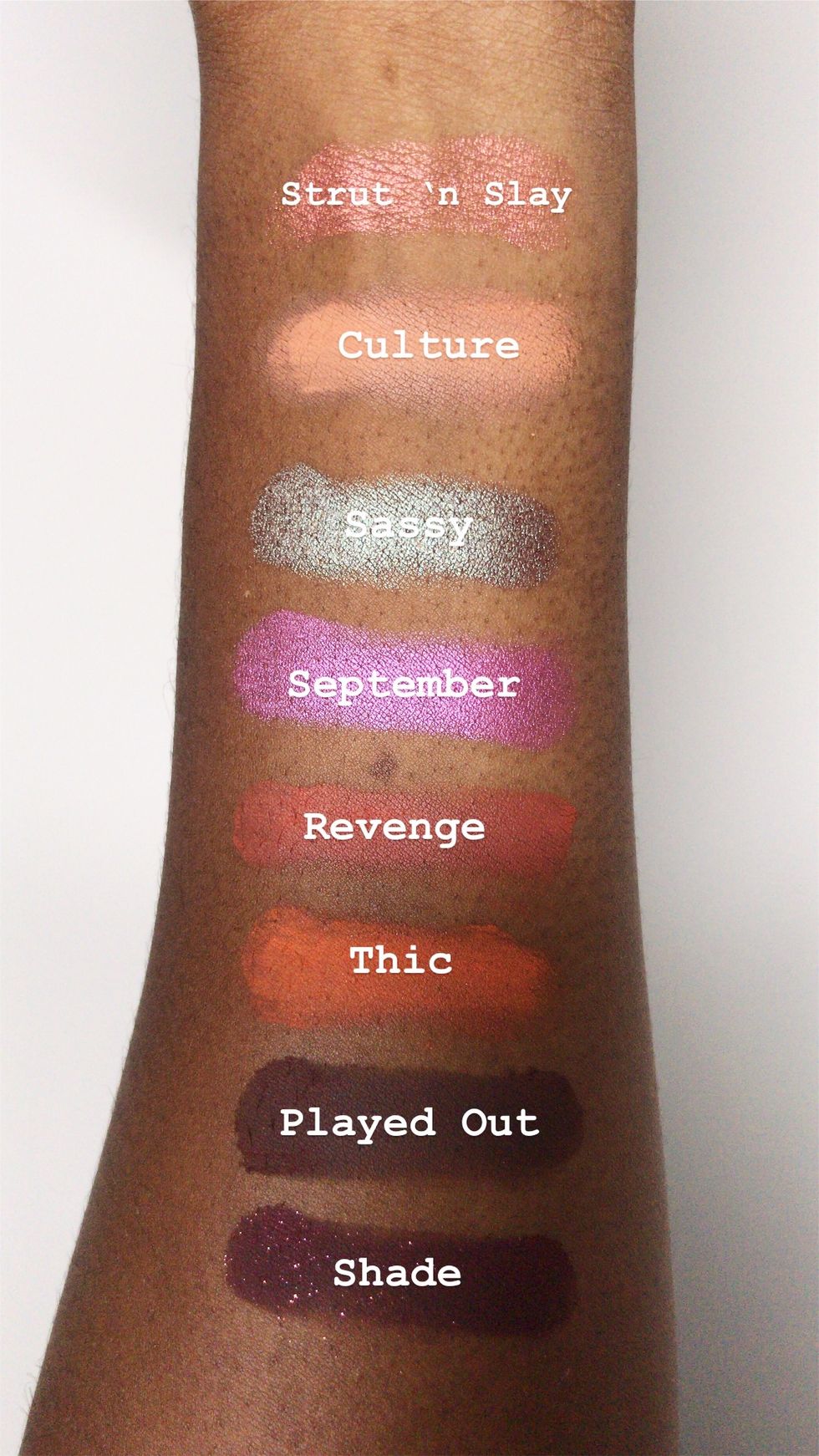 Krissy Lewis/xoNecole
The colors include:
Unbothered: metallic ivory with a peachy flip
TF: metallic true gold
Titus: metallic gunmetal
Stallion: matte black with blue glitter
Spill the Tea: metallic warm taupe
Diva: metallic amber
I.E.: metallic olive
14: metallic navy
Strut 'n Slay: metallic rosy copper
Culture: matte soft brown
Sassy: metallic eggplant with a teal flip
September: metallic pinky violet
Revenge: matte red brown
Thic: matte vibrant orange
Played Out: matte chocolate brown
Shade: deep matte purple with violet glitter
My favorite shades in the palette are Thic, Revenge, Strut 'n Slay, Played Out, and I.E. Each shadow is highly pigmented and stands out on all skin types without any concealer or eye primer. There is very little fall out from the shadow, you can apply it with a brush or just your fingers, and it blends very well. I don't have much negative to say other than accessibility of the palette. I honestly wish it was available at a Sephora or Ulta, but you can only purchase the collection on the ColourPop website. It take 3-5 business days to ship and if it's a new launch, it can take longer to process.
Shayla and ColourPop added three new matte lipsticks to the collection this month in honor of Shayla's birthday aka Slay Day. The colors include: Drippin' - a pearlescent peach with gold and silver glitter, Shay Day - a violet colored matte lip, and lastly Season 10 - a bright red liquid lippie. The lip glosses are as bold as the eyeshadows and uses jojoba oil to moisturize and nourish your lips, while giving you fuller-looking lips. Each shade retails for only $6, you can't beat that price!
Too Faced Born This Way Foundation x Jackie Aina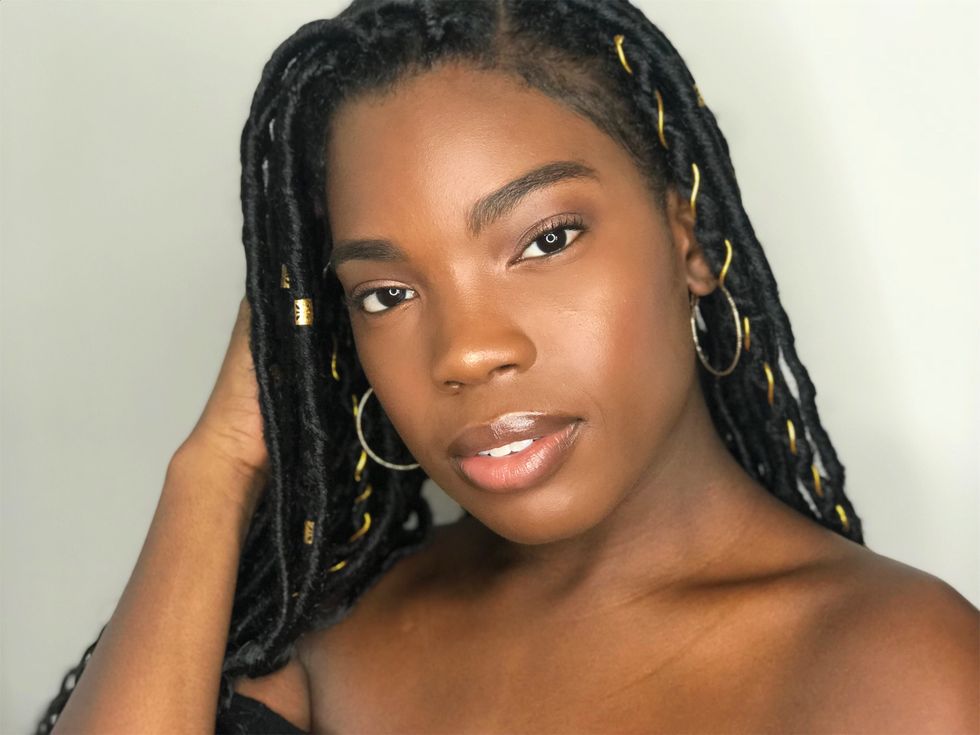 Krissy Lewis wearing Too Faced's Spiced Rum foundation
Krissy Lewis/xoNecole
Jackie Aina is also no stranger to calling out brands who keep missing the bar when it comes to inclusion. In the past, she spoke passionately and honestly about her feelings towards Tarte Cosmetics' and KKW Beauty's limiting releases. Now that she has the opportunity to create a line of foundation with Too Faced, her main goal is to provide something for all black girls. She created nine shades of foundations to add to the Born This Way collection for deep and dark deep complexions. The foundation shades include: Praline, Brûlée, Butter Pecan, Chai, Spiced Rum, Tiramisu, Sable, Truffle, and Ganache.
If you've never tried Too Faced, the Born This Way foundation collection claims to provide a long-lasting and undetectable coverage. I purchased the foundation for $39 at Macy's in "Spiced Rum". Spiced Rum seems to be for people with deep skin and golden yellow undertones — it matched me perfectly and oxidizes pretty well. I used both a brush and beauty blender to apply the foundation and I think both applicators give a smooth streakless look. Here are a few other things you should know about this foundation:
The foundation does offer medium to full coverage.
It feels hydrating and has a very dewy and glowing finish!
It doesn't claim to be a 24 hour foundation, but it lasts pretty well throughout the day and doesn't crease.
It works well with other products.
Has a wide variety of shades for deep and dark deep skin.
The foundation doesn't give any flashback, so it's photo-friendly.
It's also buildable, so you can apply more for a fuller coverage.
Overall, this is a pretty good product and I would definitely purchase it again. It did everything it claimed to do and has a very lightweight feel, so you don't feel like you're wearing a ton of makeup. For a high-end foundation, the price is pretty affordable. I think this is a good buy for people with dry and normal skin. If you have oily skin, it may not be the best choice for you. Even though it is oil-free, the dewy finish can cause those with oily skin to look shinier.
Featured image by Krissy Lewis
All of us want to be comfortable in the skin we're in - especially during scorching summer months when we could breathe easier and avoid melting underneath the weight of our makeup routine.
That's where a foundation-free makeup look comes in handy.
Although foundation is often seen as a vital step in any everyday face beat, it's very possible to still be flawless with or without it. In fact, here are some beauty tips to help you slay a foundation-free look.
Be good to your skin
<p>Skin blemishes can make it uncomfortable to go foundation-free. Avoid neglecting your skin by drinking lots of water and maintaining a well-balanced diet full of green, leafy veggies. You may find that cutting back on fatty foods, dairy, and excessive protein also helps create smooth skin that is naturally flawless. </p><h4><a href="https://www.xonecole.com/beauty-foods-healthy-beautiful-skin/" target="_blank">Related: 7 Beauty Foods That Will Help You Glow From the Inside Out</a></h4><p>In addition to eating clean, it is important to develop a skincare routine. Follow it twice a day for noticeable results you can see in a week or two. You'll want to customize your routine to your own skincare needs. It never hurts to get advice from your favorite esthetician or dermatologist.</p>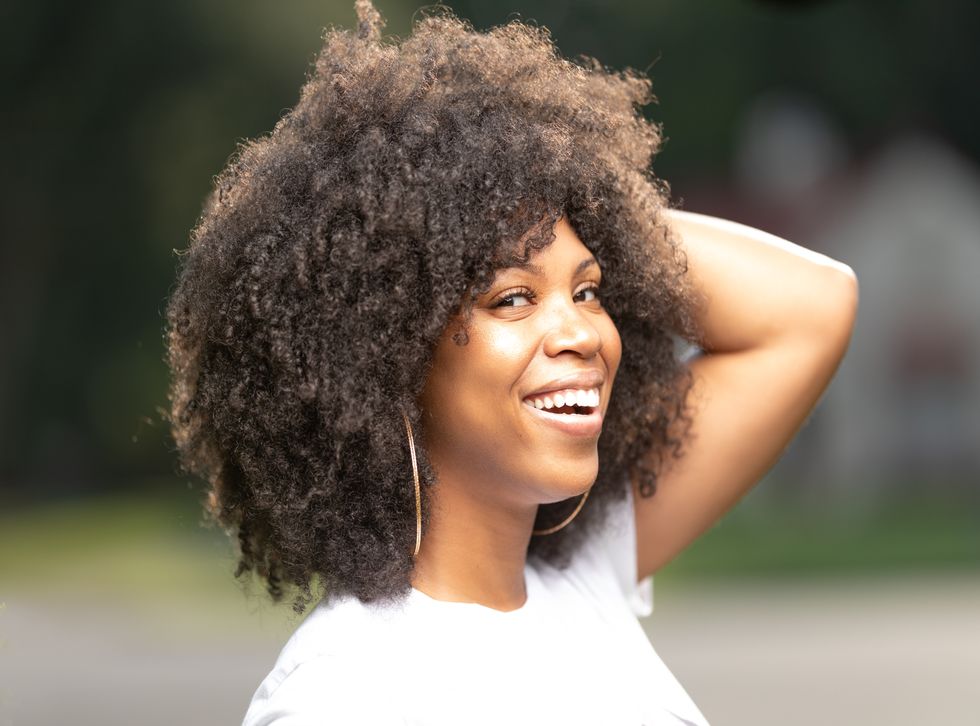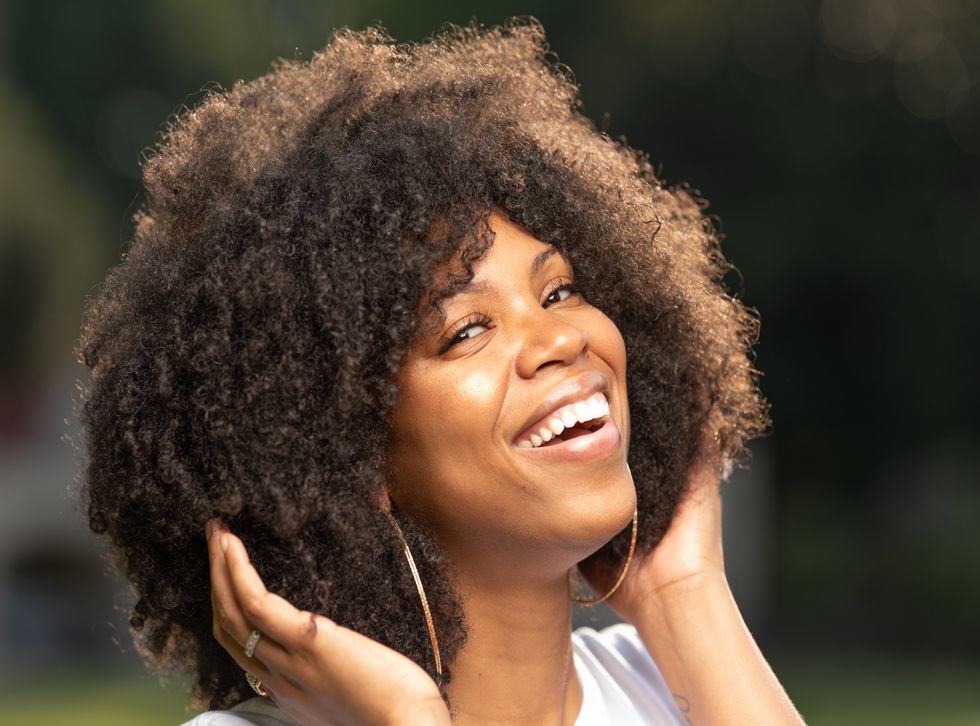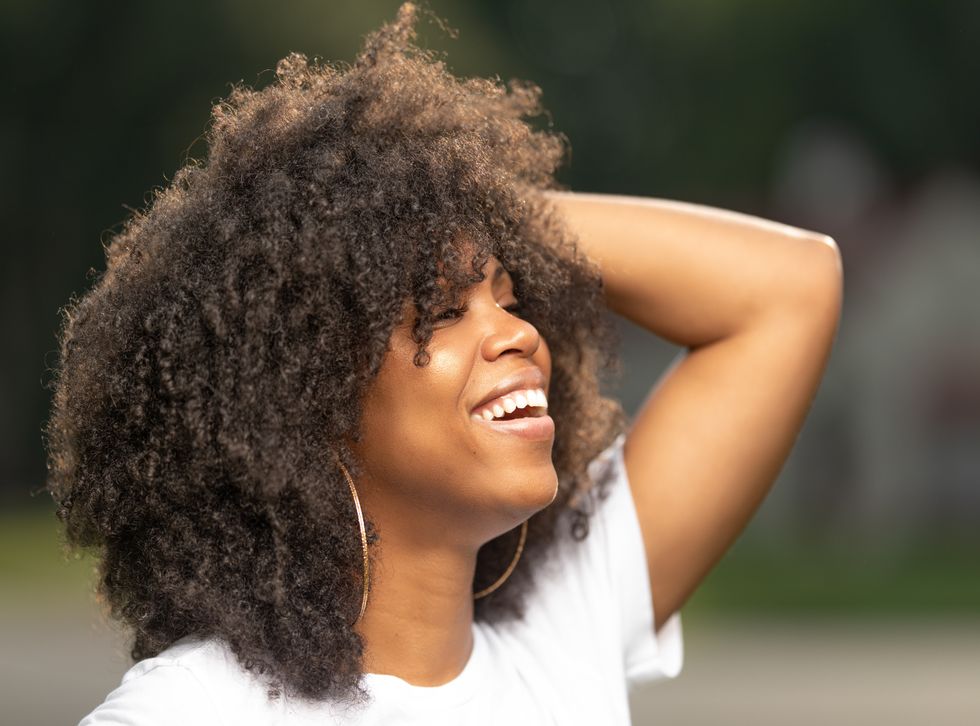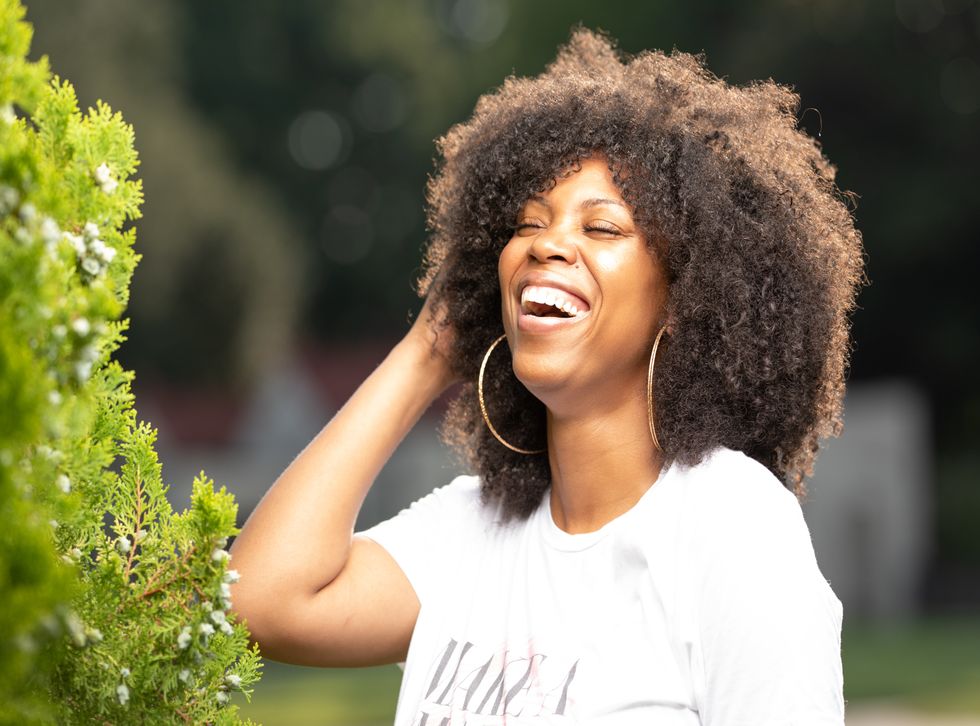 Related Stories
How To Flawlessly Achieve The No Makeup Makeup Look
The $10 Product That's Missing From Your Everyday Makeup Routine