Jazmine Sullivan is music royalty. She's rightfully deemed as one of the best voices to ever hit a studio, and she's also the queen of relatable music, a page out of Mary J. Blige's book. In fact, also similar to Mary, she makes some of the best music when she's her mental health is out of alignment. Ain't that a bitch?
At the top of this year, Sullivan released her highly, highly anticipated EP, Heaux Tales, and even put into the universe a potential collaboration with fellow GOAT, Issa Rae. "What I would love is if me and @IssaRae did a heauxtales short film, and I'd add a few extra songs. But I could just be dreaming. Nvm me. I'm crazy." Issa soon after answered, with five simple words: "Jazmine. Say the f–k less."
The rest, is Black women's history, as they sneaky linked up for an interview with ESSENCE, hopefully with more to come.

And listen, during this interview, they discussed it all. From being fans of the other, to learning to say 'no more' to the childish things (for now), as our good sis Jazmine says she is now all about therapy, new music, and creating spaces for Black women.

Continue reading for highlights of the cover story below!
On having a master plan...or not:
When Issa asked the crooner how her album Fearless came about, sis responded gracefully:
"I wish I could say I had a master plan, but I really didn't. I was just doing what felt natural, and luckily I had gotten with a record company and with people who allowed me to do that. But for me, I just wanted to express myself in the most natural way, and that means me writing my stories. So many of the songs at that time came from a lot of the childish stuff I was going through.
"For example, busting windows out of an ex's car and literally going straight from doing it to not being able to sleep. I was restless, because I was still in the moment. And so I just started writing about it. I let my girlfriends hear it, and they were like, 'Girl, do your thing—whatever this leads to.' And it led to my world opening up in such a different way…"
On telling Black women's stories:
"Before now, I had really just been concerned about expressing myself and getting my story out there—and people have connected to that. But for this project, it was important for me to share the stories of the women I love and hold dear to my heart. I feel like they are just as banging and dynamic as me. And I want to give space and opportunity to women, period…"
On making space for Black women:
Earlier this year, Jazmine went viral for hitting social media and teaching us all how to perfect the art of the vocal--a skill she is notorious for. As it turns out, she's just looking out for the culture.
"I feel like we get caught up in thinking there's 'only one' of us. There can only be one R&B superstar; there can only be one rap girl at a time. That's not true. God was not stingy when He was giving out gifts. And you're not the only person. There are many other women, especially Black women, who can do what you do. And let's all create spaces for each other to get out there and do that…"
On self-care and finding the right therapist:
"The first five minutes I was holding back tears, because I was like, 'Wow, this is the first time I'm actually speaking about my feelings. And it's not in a song. It doesn't require notes. I don't need to impress anybody with what it is that I'm actually doing. This is the first time.' So I was holding back tears even doing that. But after that first five minutes, I was surprised by how much I was enjoying speaking to somebody, and somebody listening to me, and I didn't have to perform to do it.
"But finding the right therapist is a process—because I went to therapy one time, years ago, and I hated the experience, and I feel like it stopped me from going for a long time. And then I found this new lady, and it's a totally different experience. So you have to find the right person for you, that you actually want to open up to. But once you do that, a weight lifts off of you—just from speaking, just from telling your story. And that's what Heaux Tales was. It's like, 'Tell it, girl. Tell it. Set yourself free.'"
So here for all of this, whew!
Sullivan is headlining this year's ESSENCE Festival of Culture presented by Coca-Cola®. The full conversation between Jazmine Sullivan and Issa Rae for the July/August 2021 issue of ESSENCE, will be available on newsstands + digital platforms June 29.
Featured image via Paras Griffin/Getty Images for Tyler Perry Studios

Keep reading...
Show less
Jada Pinkett Smith is not afraid to tell it like it is. For much of the last year and beyond, the inquisitive supermom has used her popular platform to bring the tough conversations to the forefront and speak openly about a wide range of topics that others may find uncomfortable--whether on her Instagram page, which has over 10 million followers, or her Red Table Talk series. Subjects such as open relationships, infidelity, racism, and even her own family problems are quite literally on the table, no pun intended.
But a recent episode featuring Jada, and her co-hosts, daughter Willow and mom, Adrienne Banfield-Norris, may have been one of the most pearl-clutching yet: an episode of them getting their vaginas cleansed.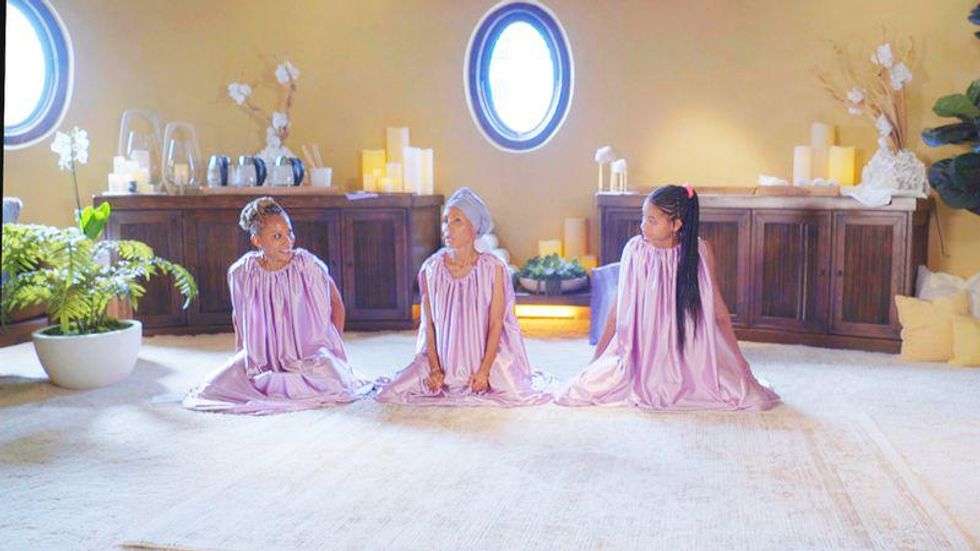 Red Table Talk/Facebook Watch
She says:
"We are going to steam our vaginas. Yes, we're gonna steam our vaginas on camera. I ordered some kits from a really beautiful young Black woman who owns her own business. So we're gonna head on up and we're gonna get started. Let's go get steamed, ladies!"
Additionally, the women openly discuss the benefits of the age-old practice, and how it is important for women to celebrate their anatomy despite it being considered "taboo."
She continues:
"I'm sure boys sit around all day talking about their penises. I mean, that's why I'm telling you right now I don't want to hear nothing about this show. It being TMI and all that, 'cause if you can listen to all these little rap artists talk and abuse the vagina, you sure as hell can watch women give it honor and praise. And spend quality time, so I don't want to hear it. They'll be like, 'It's TMI. Oh, my God.' And I don't really care because we have to change the narrative around the vagina, and women have to take it back."
Well said, sis. Well said.
The word 'vagina' is a Latin word that translates to 'sheath' or 'scabbard', and it was used to describe these items until it began to be applied to describe the female anatomy. For hundreds and hundreds of years, it was thought that men and women had the same sexual organs, but that a woman's was simply facing inward instead of outward. That was until some Greek physician came along and explained the difference...kinda.
"Think first, please, of the man's turned in and extending inward...If this should happen, the scrotum would necessarily take the place of the uteri."
Basically, he's stating that if a man's penis and testicles were turned upwards inside a woman, the scrotum would be the uterus and the penis would be the vagina. This theory continued to be popular until around the 1500s, when anatomists were able to get a better look at the female body and produce drawings of the reproductive system. But listen, by that time, the damage was done, and people were hella confused, likely causing the initial shame and secretive nature surrounding the vag that exists today.
But Jada isn't trying to hear all that, she wants women to take the word 'vagina' back.
Not va-jay-jay, not hoo-ha, not the yoni. The vagina.
And this isn't the first time Jada has made the vagina the star of the Red Table Talk. Back in 2018, she revealed she had undergone three non-surgical procedures of vaginal rejuvenation that took years off her vagina.
"When I tell you my yoni is like a 16-year-old, I'm not kidding. I'm talking about the outside. It looks like a little beautiful peach."
She then took her mom to meet with owner Kelly Rainey, who performed the procedure.
Rainey went on to explain that she recommends vaginal rejuvenation to fix issues with dryness, incontinence and pain during sex, along with altering the outside appearance.
The process, which uses a wand that moves in and out of the vagina, "introduces heat which stimulates cellular turnover, which makes you feel younger again and it gets tighter and nicer and functions like it did when we were back in our 20s."
Well, alright then.
So, in 2021, here's to taking back our vaginas, and saying so. Unapologetically.
Watch the full episode, also starring Queen Afua, below:
Are you a member of our insiders squad? Join us in the xoTribe Members Community today!

Featured image via Roy Rochlin/Getty Images
Keep reading...
Show less
Here's something that will make you wonder where the time went: Ciara and Russell Wilson welcomed their third child Baby Win to the world almost a year ago. Ciara, who's also mother to Sienna (4) and Future (7) couldn't be more excited to watch him grow and she's opening up about life after baby number three and the transition of going from two kids, to three.
In fact, the adjustment has been similar to what any mom of three will tell you. From becoming more lax with each child that comes along, to figuring out how to divide your time. In an interview with POPSUGAR, she divulged in what the Wilsons are up to since welcoming the newest family member.
Continue reading for our favorite highlights!
On the transition from two to three kids:
"From day one, of course, I always wanted to love my babies as best as I can; that never changes. But I will say, I do think when you have baby number one, you're so particular about everything. You're like, 'Oh, you dropped that, I got to rinse it like crazy," and now it's like, 'Alright, we got the five second rule.'"
The "Level Up" singer even opened up on how the Wilsons juggle bedtime, which they have adopted the same mindset for a smooth nightcap. Every night before bed, she and Russell have "book time" and read to the kids, and while they usually pick out threeish books a night. But with three kids, they decided they needed a better game plan. She jokes:
"Future's seven, Sienna's four, so their books are a little different. Win, obviously, his books are different. So I'm like, Win is just going to just be reading some big kid books, because we're going to have to tag team. Everybody's going to be reading the same book and if you don't understand it, you're just going to get better."
On raising a family during a chaotic year:
"I think kids are way more resilient and have way more fight than we even know. They really adapted well. When President Joe Biden and Kamala Harris came into office, I remember Sienna saying, 'The COVID's over!' Just the cute little jokes and things that they made of it. They have been able to bring a lot of light in the midst of the storm and that's been a blessing."
But one thing that took their mind off of the fact that outside was shut down, was her kid's love for TikTok.
"Sometimes it's like herding cats when you're trying to get kids to do a TikTok and focus. But they managed to pull together some seriously impressive videos and entertain themselves. My 'Got Me Good' song was also one of the first TikTok songs that was really starting to build up and go viral on TikTok, and Sienna the other day said, 'My back is aching and my bra too tight' in the car. That was cute."
On sharing her music with her kids:
Ciara may not be a fan of listening to her own music, but she loves seeing her kids jam out to her songs.
"I knew 'Level Up' was a hit from my kids' reactions, I knew that was their favorite. They asked for it over and over... It's cute when they know it's me. They're like, 'That's Mommy.'"
On her plans for Russell for Father's Day:
Our girl didn't go into detail about her plans for her hubby this year, but she did mention that she had to get creative this year.
"I just always want him to feel as loved as he makes me feel. And for him to really feel proud of himself on that day, but not just that day, every day really. Because he's an incredible father day in and day out."
On how she's made time for self:
Ciara says that taking care of her skin and body, as well as finding ways to be creative have all been forms of self-care this year. She even revealed that she's recently taken up...pickle ball.
"It's been a unique way for me to sweat, but also just have a good time and really love myself. I think when the world slows down, it's good to slow down too, sometimes. Step back and reevaluate. I've been able to do a little bit of that too, and prepare my game plan for all the things that I want to accomplish next."
We love to hear that she's also prioritizing herself, get it Ci!
Are you a member of our insiders squad? Join us in the xoTribe Members Community today!

Featured image via Stefanie Keenan/Getty Images for TOM FORD: AUTUMN/WINTER 2020 RUNWAY SHOW
Keep reading...
Show less
Every day, Black women elevate the world. We are trendsetters and visionaries; the shapeshifters that lead by virtue of presence alone. In a world that sells our identities for consumption, we remind everyone that joy is our birthright and the grace we carry will always be authentic. Our existence is not a social experiment but a crafted emblem of perfection. And for that, we deserve everything good this world has to offer.
With that, xoNecole created the ElevateHER Shop, a here-to-stay online marketplace. For Black women, by Black women. While there are multiple places to shop Black online, which we champion, #ElevateHER provides a way for consumers to directly support small Black Women-Owned businesses! Just in time for Juneteenth, we aim to celebrate not just our joy but our ancestors and kick summer off the right way.
We're launching our first curated iteration "Summertime Joy" to celebrate everything we are and everything we aspire to be. ElevateHER will continue to grow and have iterations reflecting other seasons and life events relevant to us all. We got the range. Everything from beauty (Summertime Fine) to home decor (Dope Abodes), personal development and entertainment (Booked & Boujie) to food and wellness (Guilt-Free Pleasures) to personal style (Here to Slay)—we've got it.
To complement our ElevateHER Shop launch, we're celebrating non-stop with a slew of immersive moments for our audience to share in the Joy. See below for interactive ways to share in the joy and uplift womenpreneurs of color:
Custom AR filter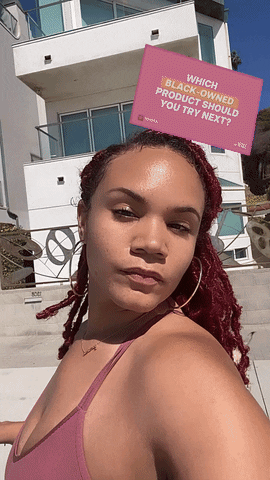 Wondering what Black-owned product to shop next? No worries, our Instagram AR Filter has you covered! Our filter scrolls through dozens of fabulous products from the ElevateHER Shop randomly landing on a different product each time. So what are you waiting on? Try it out on the @xoNecole Instagram page here and don't forget to tag @xonecole and use #ElevateHER so we can repost you!
Instagram Guides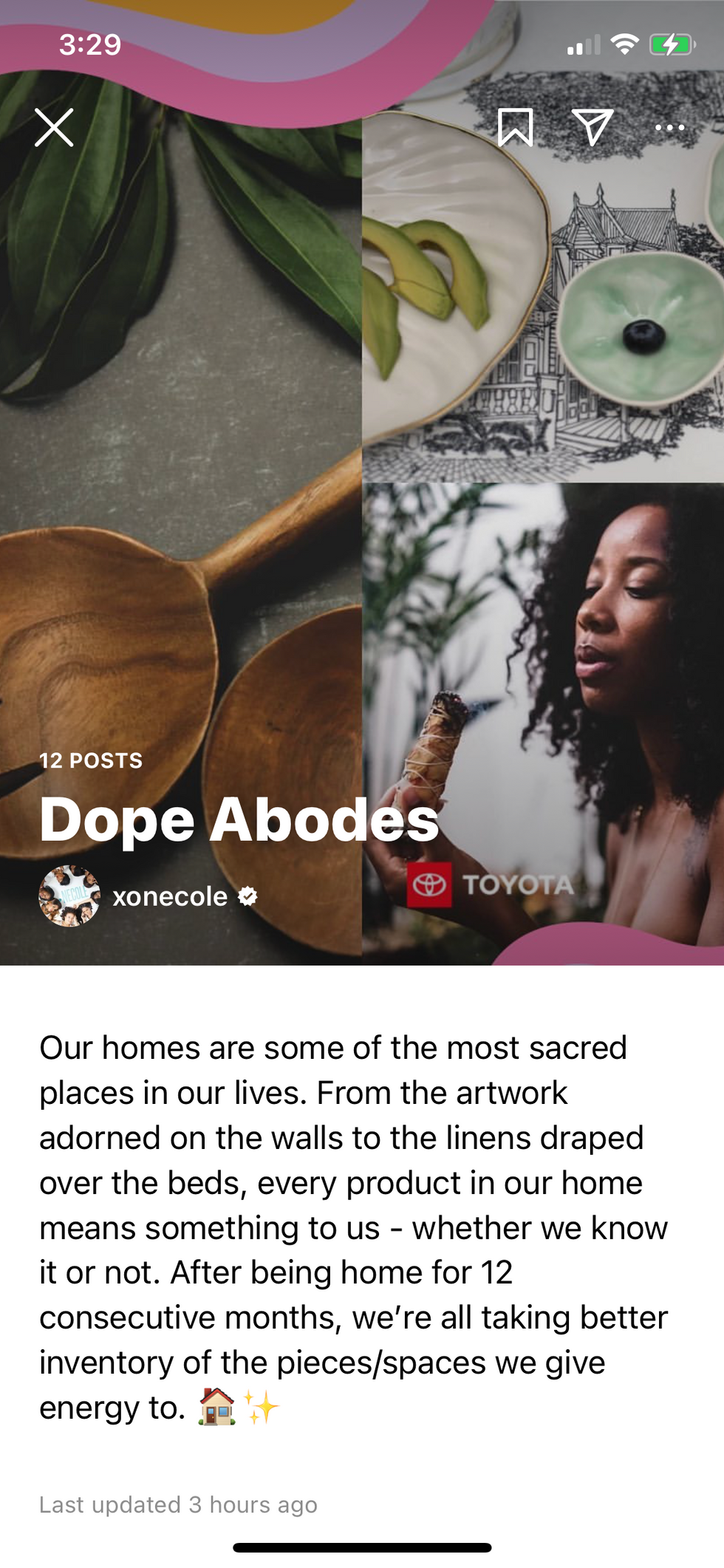 We curated 5 user-friendly Instagram Guides that each serve to represent products from every shopping category in the ElevateHER Shop: beauty, style, home, books and wellness. We shared some of our favorites amongst favorites that are worth investing the coins in this summer and beyond, for Black women by Black women.
Editorial Series: Black Woman Owned
This Marketplace was curated not only to shop and support these founders, but also to discover. We've been fortunate enough to get insight into the lives of Black women entrepreneurs who are featured in our shop. Explore the Black Woman-Owned editorial section on the shop homepage to learn more about the brains behind the businesses + brands. These stories are meant to inspire and be of motivation.
The journey of Black entrepreneurship is difficult for many but when we share information while being unafraid to share our stories, we are capable of accomplishing everything we set our minds to! ElevateHER soars by shining a light, a special one, for all of us.
ElevateHER 100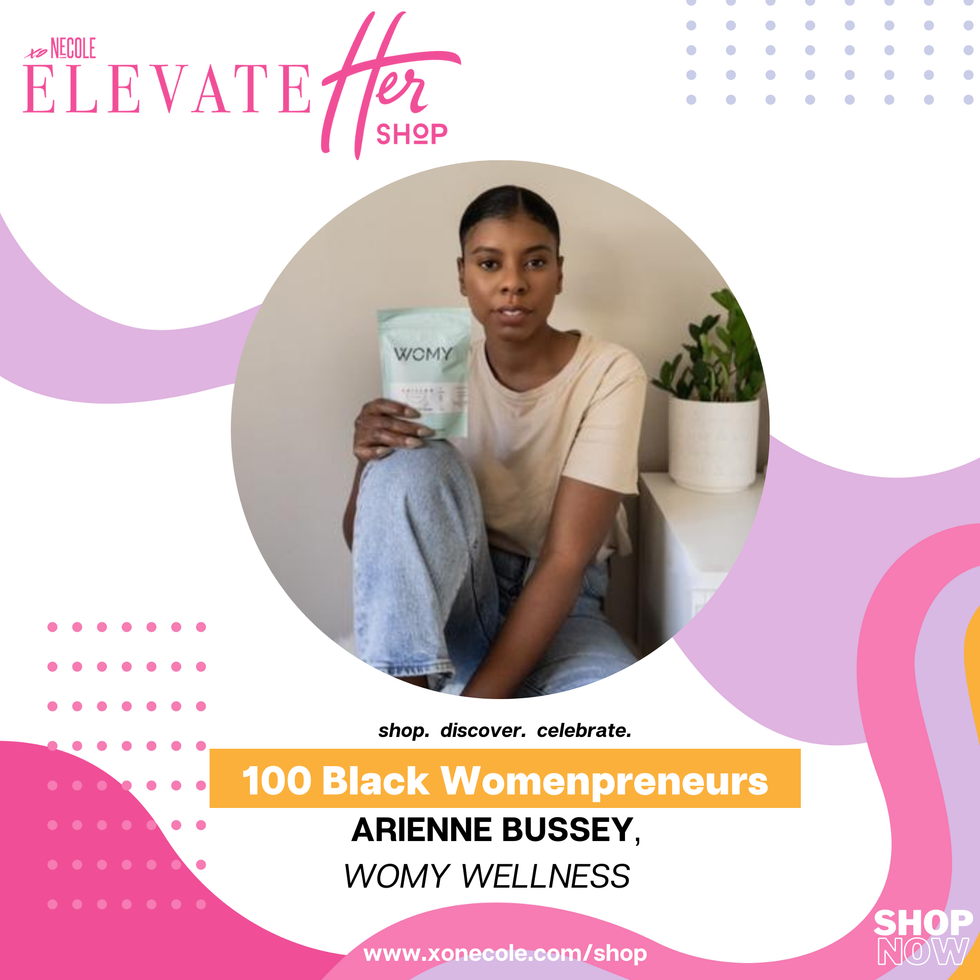 We created Instagrammable graphics for our 100 womenpreneurs who were featured in their audiences to celebrate this notable moment and encourage their followers to bask in the joy.
ElevateHER is for the current and future. To our Summertime Joys and beyond: we will always elevate.
Featured image designed by Kyra James
Keep reading...
Show less
Kelly Rowland is back at it again, proving time and time again why she is our collective fave. As we all know, our girl and husband, Tim Witherspoon, welcomed their second child, Noah Jon at the top of the year. Since, she has taken a step back from her career to be mommy to both him, and oldest son, Titan.
But one of our favorite things about Kelly, is--if we can choose just one--her realist approach to being a mom, in a world where so much can be...pre-packaged. Recently, she took to her social media to prove just how real giving birth can be, post-pregnancy ab realness and all.
It all started while working with her trainer, Rebecca. The two were educating us on diastasis recti, which is the partial or complete separation of the abs, or "six-pack" muscles, that meet at the midline of your stomach. The ladies taught us how to test for the condition, and Kelly showed up prepared to show how real post-pregnancy can be for the body, openly rocking her deeper-tinted core for the world to see, unapologetically.
"I don't know about any of the moms out there but when my core is weak, my back starts to hurt. And my neck. And sometimes my lower back. So we're going to show you how to test for it."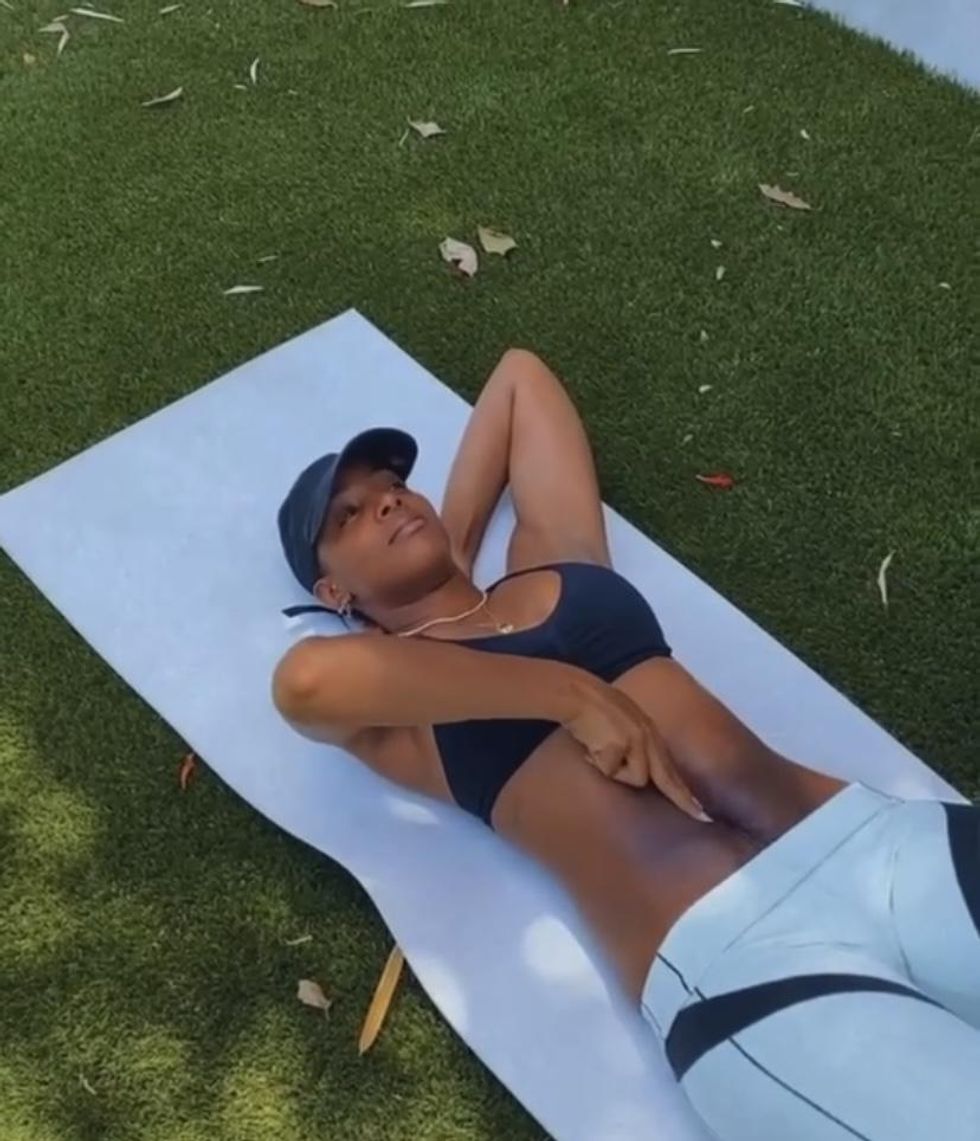 Kelly Rowland/Instagram Story
The mom of two then demonstrates how to test for diastosis recti, with Rebecca and new terms-to-know in tow. In her midsection, Kelly has what is considered a stimulation of the pigment cells in the skin/melanocytes by the female hormones oestorgen and progesterone to produce more pigment when exposed to the sun.
Women with a light brown skin type who are living in regions with intense sun exposure are particularly susceptible to developing this condition. The discoloration usually disappears spontaneously over a period of several months after giving birth.
But listen, mama absolutely did not care, giving a huge cosign to moms whose bodies change postpartum.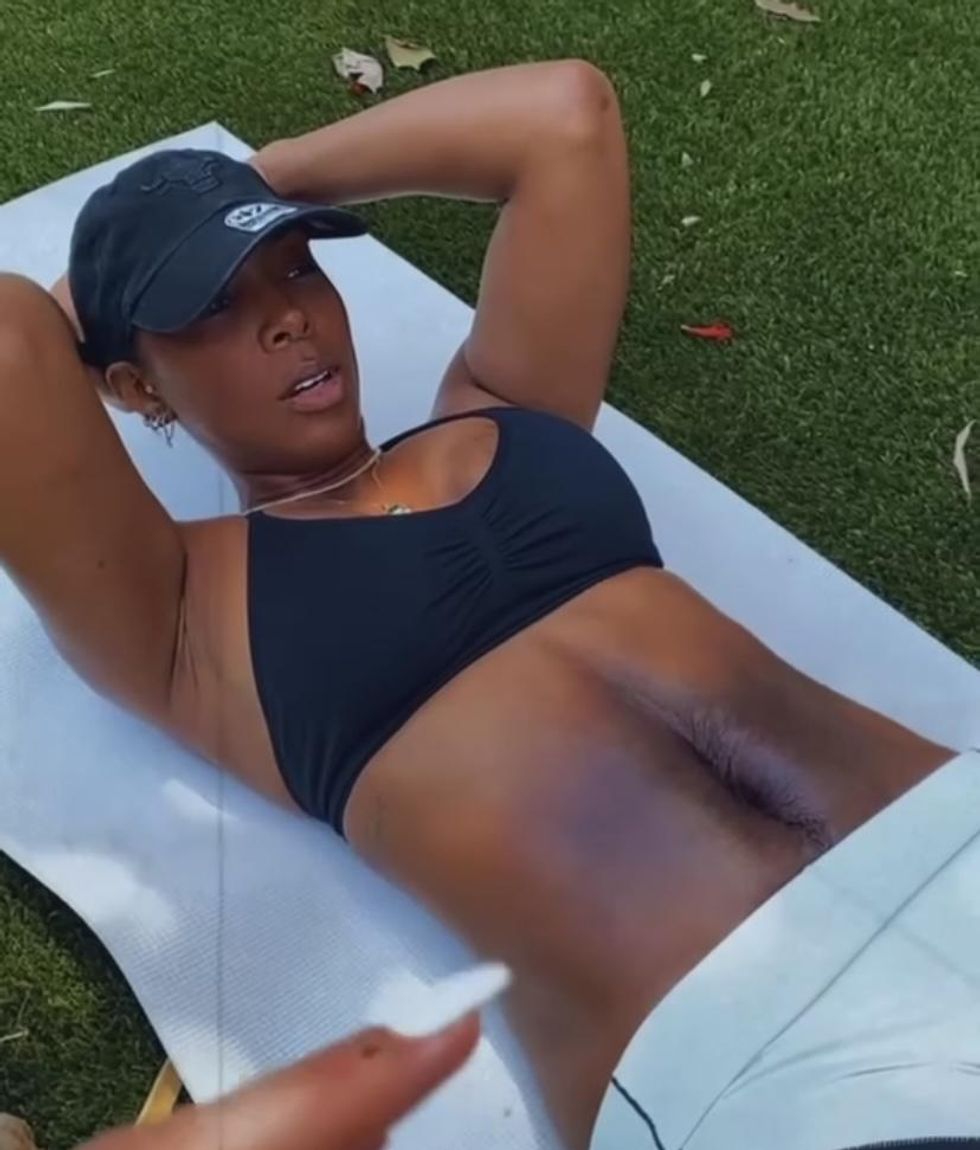 Kelly Rowland/Instagram Story
Rowland, who is 40, may have a snapback that only most of us can dream about, but she didn't put any pressure on herself to do so. Thanks to genetics and a fit pregnancy, she was able to bounce back in no time. But for this pregnancy, she is taking the time to show off what real women go through, in real time.
She told Billboard:
"I'm still navigating myself through motherhood. So the less pressure I put on myself and allow myself grace -- because I'm not going to get it right every single time – I think it's only fair to just breathe and use your instincts to navigate your way through. But I've learned not to put so much pressure on myself and to let my creativity flow."
And from here, her social media has went from life pre-baby, to advice, new favorite products, and more. She even shows off, and uses her platform, to guide new mothers in a way where they feel as if they're not alone, which plenty of new moms can appreciate.
Whew, there goes Kelly Rowland being a superhuman again, ladies and gentlemen.
Are you a member of our insiders squad? Join us in the xoTribe Members Community today!

Featured image by Cindy Ord/Getty Images
Keep reading...
Show less
Now, before I go any deeper, when I say "vagina", I'm not actually referring to the inner tube where penises go in and babies come out. I'm using this term because it's the common way most of us refer to our labia (our vagina's inner and outer lips) and, to a certain extent, our vulva, in general (the area that consists of what our pubic hair covers, our lips, our clitoris, our urethral opening [which is where we urinate] and our vaginal opening).
Keeping all of this in mind, did you know that labiaplasties (a surgical procedure in which the labia is reconstructed) have gone up over 200 percent over the past few years and one of the main reasons why is because some women feel like their vagina is "ugly"? Listen, when it comes to cosmetic procedures, it really is to each their own. However, every surgical procedure comes with its customized set of risks. Cosmetic surgery ain't cheap. Plus, if you're only considering a labiaplasty because you feel like your vagina is unattractive or "not right", let me just tell you right now that perspective couldn't be further from the truth. I don't have to see it to say it. The fact that there are a variety of different ones automatically proves my point.
And just what do I mean by "different ones"? That's what I'm gonna share with you today—the reality surrounding the fact that when it comes to our vulva area, there are different kinds of lips, not everyone's clit is the same size and actually, our labias aren't even all the same color. Knowing this is what I hope will help every woman who's reading this to fall totally in love with their vagina, no matter what it looks like.
Is There Such a Thing As an "Abnormal" Vagina?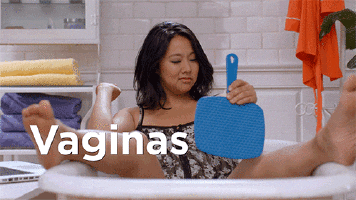 When it comes to the difference between a so-called normal or abnormal vagina, I'm gonna be honest with you—that isn't what the focus should be. Vaginas come in all sorts of shapes, sizes and colors, so what you need to be far more concerned with is if your vagina is healthy or not. If you've got a rash or warts; if your vagina is itchy or irritable; if you see some discharge that is a different scent or color than what you're used to; if your inner lips (more on that in a sec) are suddenly a different color, and/or if you're experiencing pain during intercourse, then this is when you should be concerned.
Otherwise, if you're simply wondering if something is wrong because you're not sure what "right" is, aesthetically speaking, let me break down the varieties that vaginas tend to come in.
Drum Roll: 10 Different Traits of Vaginas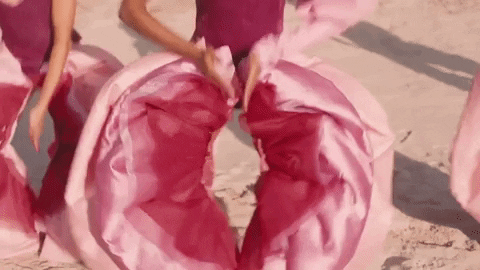 1. Small Lips
What does it mean if you've got small lips? First, let's talk about the technical terms for your lips down below. You've got the labia majora which is your outer lips (you know, the set of lips that you see just by standing in the mirror and looking directly at your vulva area) and you've got the labia minora; it's the part of your lips that your clitoris is connected to.
When you've got small lips, this means your lips the have a tendency to lay pretty fat against your pelvic bone. Sometimes the lips meet so that your clitoris and inner lips aren't exposed; sometimes they are open so that your inner lips can be easily seen.
An interesting fun fact about these lips is while they are prominent in adult entertainment, they're actually less common than some of the other types of vaginas that I'm about to share with you (another "fun fact"? The trend of going without pubic hair is also heavily influenced by adult entertainment because so many of the women in the industry don't have any).
2. Curvy Lips
When I think of how to describe a vagina that has curvy lips, what immediately comes to mind is the shape of a wishbone. Basically, the outer lips curve in such a way that the ends of them meet which can sometimes leave your clitoris exposed. It's no biggie except for the fact that you might want to take a Q-Tip and some oil (like coconut, avocado, grapeseed or sweet almond oil), gently pull back your
clitoral hood
and clean your vagina out; sometimes it being exposed can make it more susceptible to collecting lint 'n stuff.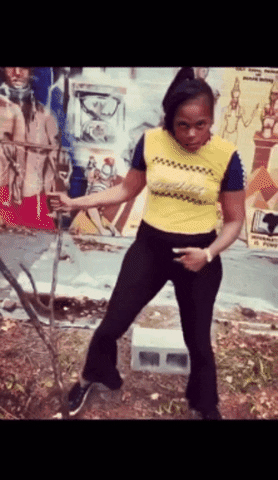 3. Asymmetrical Lips
My left breast is actually a little bit larger than my right. I didn't notice until my girls decided to show all the way out and become an H cup. At first it irked me a bit but the more that I accept that things like breasts, eyebrows, feet, etc. are "sisters" and not "twins", it really is whatever. So long as both of them are healthy, it's all good. That said, there are some women who have asymmetrical lips. All this means is that one lip may be larger or "thicker" than the other. It's not a sign that anything is wrong. It's just another "sistah thang" that you've got going on.
4. Large Outer Lips
These are the kind of lips that have a nickname 'round some parts. If you've ever heard a vagina be referred to as being a "fatty", it's usually because a woman's outer lips are…"fluffy" is the word that comes to mind. It's because that area has skin that is either thicker or even somewhat looser than some other vulvas are. Sometimes, it might make you feel self-conscious when it comes to wearing a bathing suit but girl, it shouldn't. Cushy vaginas ain't nothin' to be ashamed of. I know some folks who are big time fans of 'em. #wink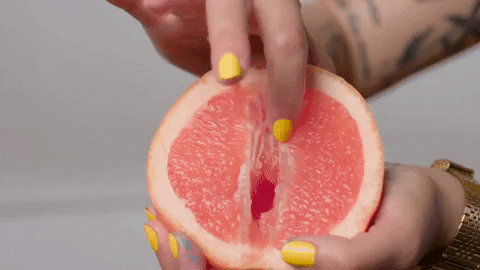 5. Large Inner Lips
OK, so remember how I said earlier that there is the labia majora and then there's the labia minora? In some instances, instead of the lips that are on the outside (the labia majora) being larger, it's actually the lips that are on the inside (the labia minora) that are. It usually just means that your inner lips feel "meatier" to the touch.
6. Long Outer Lips
When you've got large outer lips, they are fluffy, right? Well, when you have long outer lips, it typically means that they are made from a thinner layer of skin and that they extend down maybe an inch or two longer than other outer vaginal lips do. Again, perfectly fine.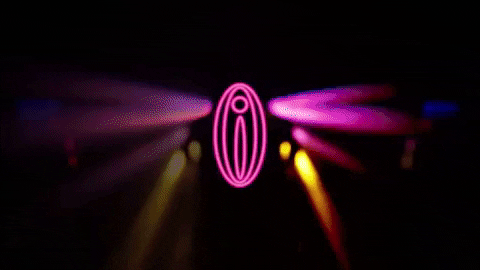 7. Long Inner Lips
What if your inner lips seem to dangle far past your outer lips, sometimes to the point where you've got extra folds of skin or where your lips seem to stick out of your panties? All this means is that your inner lips are really long. This isn't uncommon either. In fact, some women's inner lips can hang over an inch past their outer lips.
8. Small Clitoris
I've written about clitorises on this platform before (check out "10 Things I Bet You Didn't Know About Your Clitoris" and "7 Reasons You Should TOTALLY Be In Love With Your Clitoral Hood"). What I continue to find to be interesting about this particular part of our body is that the only real purpose it seems to serve is providing us women with sexual pleasure (and praise the Lord for that!). Well, that and the fact that like penises, a clitoris is able to become erect and it has foreskin (hence the clitoral hood).
As far as what the "normal" size of clitoris should be, there really is no such thing. Some women have small clitorises that are around the size of a pea, although it should go on record that clitorises do range anywhere from 0.2 to 3.5 cm long and up to 1 cm wide. Anyway, if you've got a tiny one, that's not a problem. It's just a part of what makes you…you.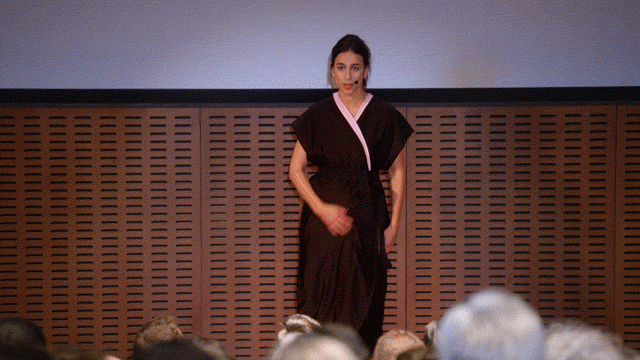 9. Big Clitoris
And what if your clitoris is on the far larger size? No worries there either because there are some that can easily compare to the size of the greater part of a thumb. The bonus when it comes to those is they can make climaxing easier. On the other hand, the challenge is that sometimes they are so sensitive that you may get aroused at times when you're not exactly aiming to. Either way, I know some women who wish their clitoris was smaller. When it comes to having orgasms, they should actually count themselves to be quite blessed.
10. Vaginas Aren't All Pink, Either
OK, when it comes to this particular point, I'm referring to your actual vagina and your labia minora (inner lips) because when it comes to your outer lips (labia majora), they're usually the color of the rest of your skin. Your vagina, specifically, though—it can be pink, red, pink or reddish brown or even a burgundy color. It's also not uncommon for it to have a little bit of discoloration to it.
This is why I'm all for performing vaginal self-exams, at least once a season, because they can help you to get used to how your vagina normally appears. That way, if something seems different, you'll know that you need to get your vagina checked out.
For instance, if your vagina is typically a deep pink color and it turns red, it could be a heads up that the area is irritated; perhaps that you've got a yeast infection. The moral to this point is, you might've heard that all vaginas are pink and that's simply not the case. Shades of pinks, reds, pink or reddish-browns or wines are perfectly fine too.
Now That You Know, Love on "Her"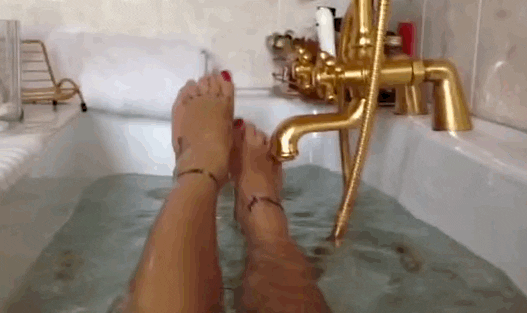 OK, so now that you see that vaginas run the gamut on the variety tip, I hope you also get that there is absolutely no reason to think that anything is wrong with how yours appears. Automatically, it's beautiful, because it looks how it was created to—and trust me, honey, men feel honored to be in the presence of one, just because. I am learning more and more that they are not nearly as picky about our bodies as we tend to be, so if that is the root of your hesitation, let that go too.
Not too long ago, I penned "When's The Last Time You Actually Pampered Your Vagina?" for the site. Before another week goes by, make some time to check it out and then follow through on some of the tips. You are unique and your vagina is a part of you. Salute that fact. You both deserve for you to.
Join our xoTribe, an exclusive community dedicated to YOU and your stories and all things xoNecole. Be a part of a growing community of women from all over the world who come together to uplift, inspire, and inform each other on all things related to the glow up.
Featured image by Giphy
Keep reading...
Show less