July is the month to focus on allowing yourself to receive. There are beautiful opportunities for blessings this month when you can get out of your own way, and release self-doubt. With Cancer Season here, emotions are flowing, love is showing up, and home is wherever your happiness is. The power of attraction is strong this month as Pallas enters Gemini on July 4 as well, and deep insights are prevailing. July is the time to gain the clarity and answers you have been looking for, and decide where to move forward from there.

On July 5, Mars moves into Taurus until August 20, and there is strong importance on values, comfort, family, satisfaction, and safety right now. While Mars is in Taurus we are motivated to accumulate and indulge a little. Taurus makes us balance our checkbooks, but this sign also loves their pleasure, and with Jupiter moving retrograde this month, we have been reminded of the importance of non-overindulgence. Mars is overall here to give you a clear view of what happiness feels and looks like to you and to allow more of this heart-centered energy into your life, with balance.
Mercury transits both Cancer and Leo this month, and while Mercury is in Cancer until July 19, communications are colored with a more emotional display. Sensitivities are heightened, and overall the gifts are in speaking from the heart right now and gaining emotional understanding. Once Mercury moves into Leo towards the end of the month, the focus turns to self-expression, personal passion, and defining your personal truths. The Full Moon of July is occurring in Capricorn on July 13 and is the Full Buck Moon of the year. This Full Moon is a time to get grounded, release old stories that restrict your beliefs today, write a list of gratitude, and remember what holds value for you.
Chiron and Jupiter both go retrograde in Aries this month at the end of July, and there is healing and divine contemplation that wants to take place now. Over the next few months, revelations will be taking place, and your worldview expands as Jupiter retrograde brings things front and center to be addressed before moving forward again. Jupiter retrograde is about preparing for blessings, redefining your intentions for them, and gaining some spiritual insight through it all. The New Moon in Leo on July 28 is making sure the month ends with a dramatic flair, and fireworks are appearing. The more you keep the faith and believe you deserve all good things this month, the more you are aligned with what is.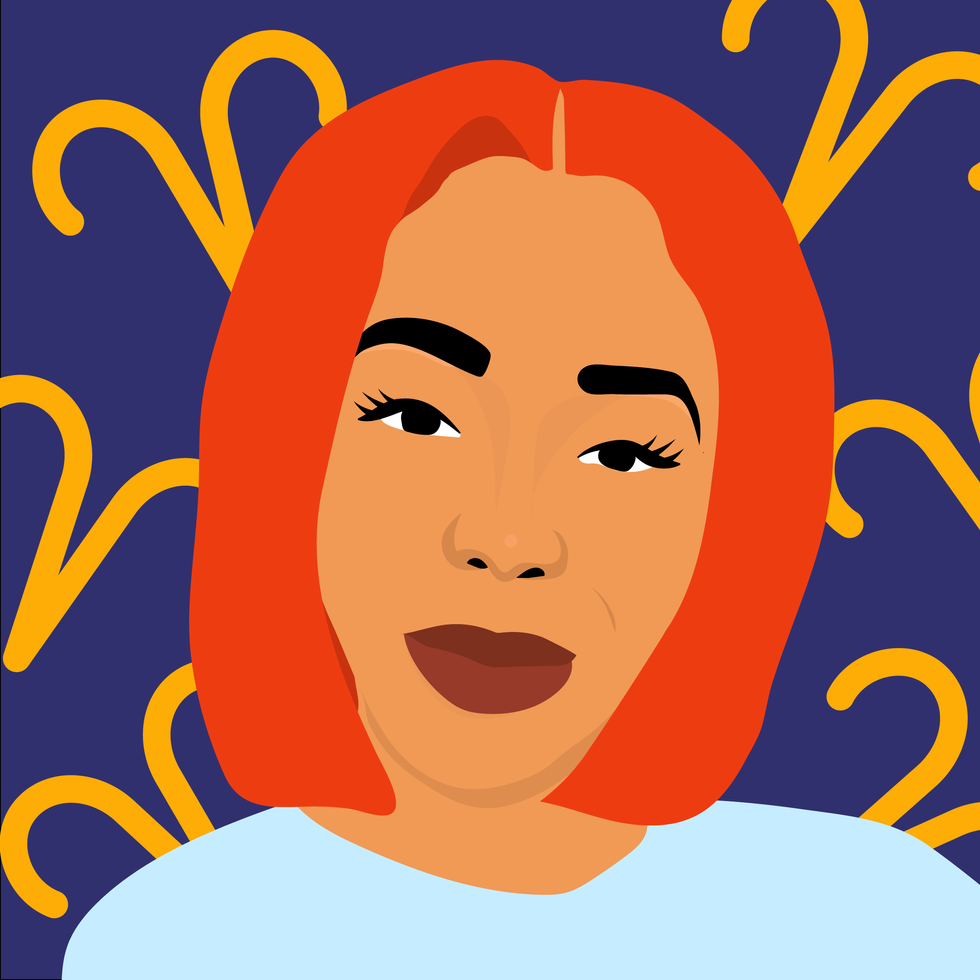 AriesKyra Jay for xoNecole
Aries July 2022 Horoscope
Life is moving forward, and you are journeying through new experiences this month, Aries. July is a time of awakening for you, and a space where you are moving through an energetic shift in your life. Things are changing, but it's nothing your free spirit can't fully take advantage of. This is the month to expand your worldview and to see where new perspectives will take you. Everything comes together when you can trust yourself and the doors that are opening for you now.

Chiron and Jupiter are currently transiting through your sign, and they both go retrograde this month. On July 19, Chiron, the wounded healer, will enter retrograde in Aries until December 23, and Jupiter in Aries will go retrograde on July 28 until November 23. You are in the process of completing one cycle and manifesting another. You are in a major cleanse this month and are making space for happiness to continue to grow.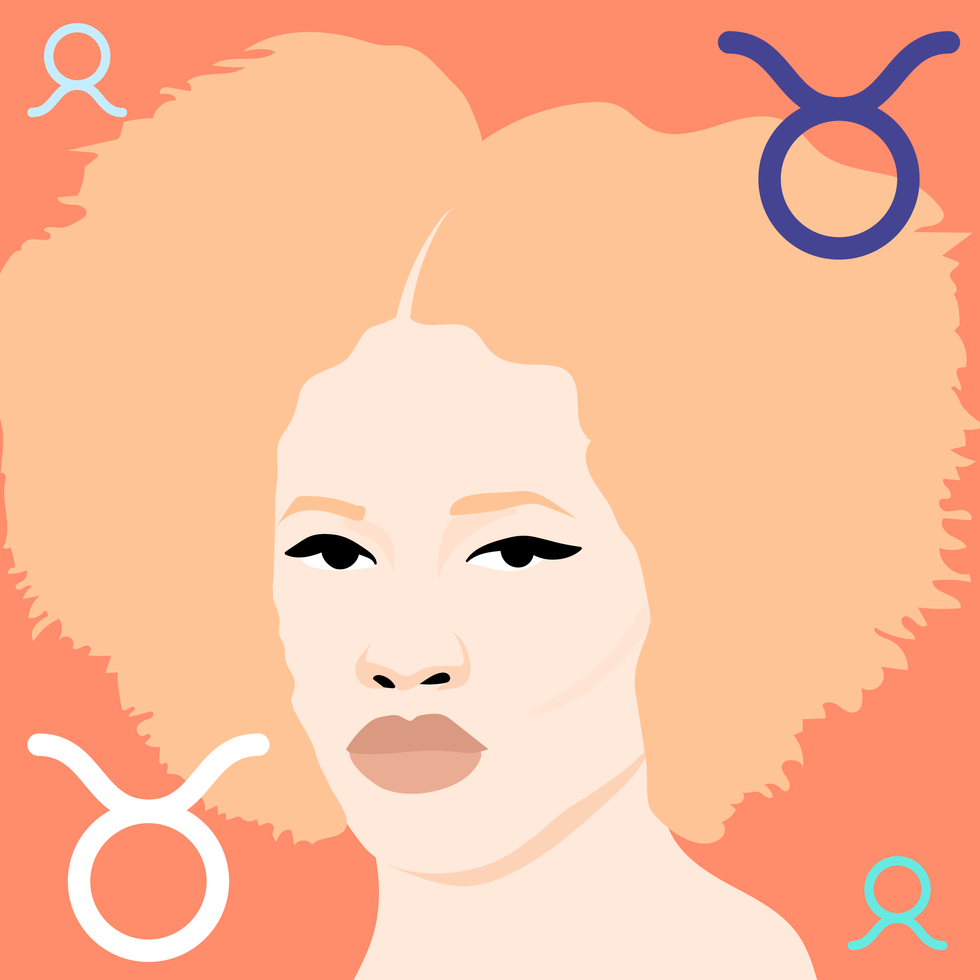 TaurusKyra Jay for xoNecole
Taurus July 2022 Horoscope
July is a month of release, and recovery for you, Taurus. You are seeing some goals and achievements come to fruition right now, and you are also moving through a space of healing from the past and what it's taken to get you here. Your guidance for the month is to give yourself kindness and safety as you move through this growth process in your life and to believe in the intentions you are seeding right now.

With Mars entering Taurus at the start of the month from July 5 until August 20, you have passion and stamina on your side right now. The energy is with you to see some important goals through, and with Mars in your sign over the next month, you have the inspiration and motivation to do so. July is your month of releasing yourself from the past, gaining a new vision, and reclaiming your power, and success.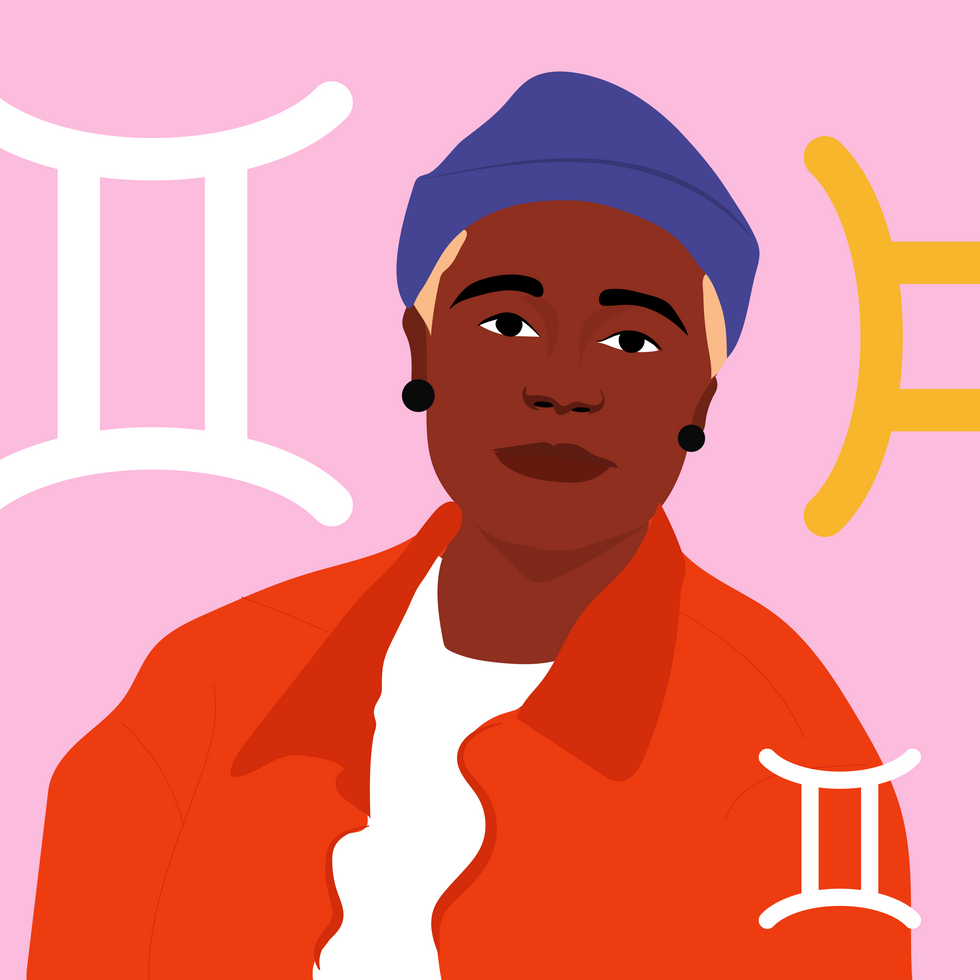 GeminiKyra Jay for xoNecole
Gemini July 2022 Horoscope
July is all about gaining insight and getting the answers you have been looking for, Gemini. There is incredible wisdom and insight to grab ahold of this month, and the clarity is flowing in your life. You are being guided to speak up for what you believe in, and to show up for your unique ideas and perspectives. Pallas enters Gemini from July 4 until September 6, further enhancing the coming together and inner clarity you are experiencing this month.

Your ruling planet Mercury will be moving through your 2nd house of finances until July 19, and your mind is flowing where the money is going. This is a good month to get organized, go over your finances, and plan for the future. The New Moon in Leo on the 28th before the month ends is your time of receiving important messages and following the signs. The clarity that is coming into your life in July is game-changing, Gemini.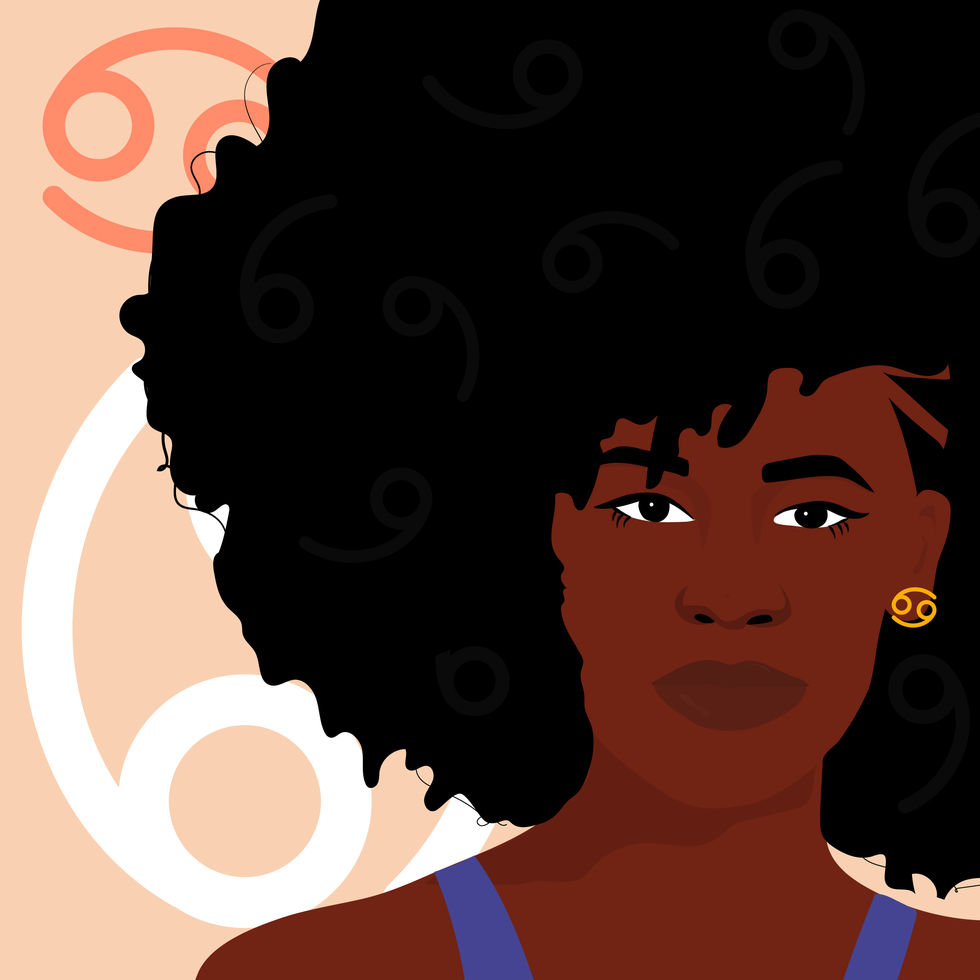 CancerKyra Jay for xoNecole
Cancer July 2022 Horoscope
This month is all about allowing. Cancer, July is your season, and this Cancer Season is all about opening up to receive the beautiful blessings that are flowing towards you this month. You are an intuitive Moonchild, and this month you are connecting to this sensitive strength of yours. Remember the gift of your existence, and allow others to recognize and appreciate you this month, Cancer.

Mercury enters your sign on July 5 until July 19, and Venus enters Cancer on July 17 until August 11, making July a time where you are gaining mental clarity, having important conversations, moving around, and also a month where you are feeling the love. With the Full Moon happening mid-month also occurring in your 7th house of love and relationships, the universe has one mission for you this month Cancer: for you to know how loved you are and to feel that within.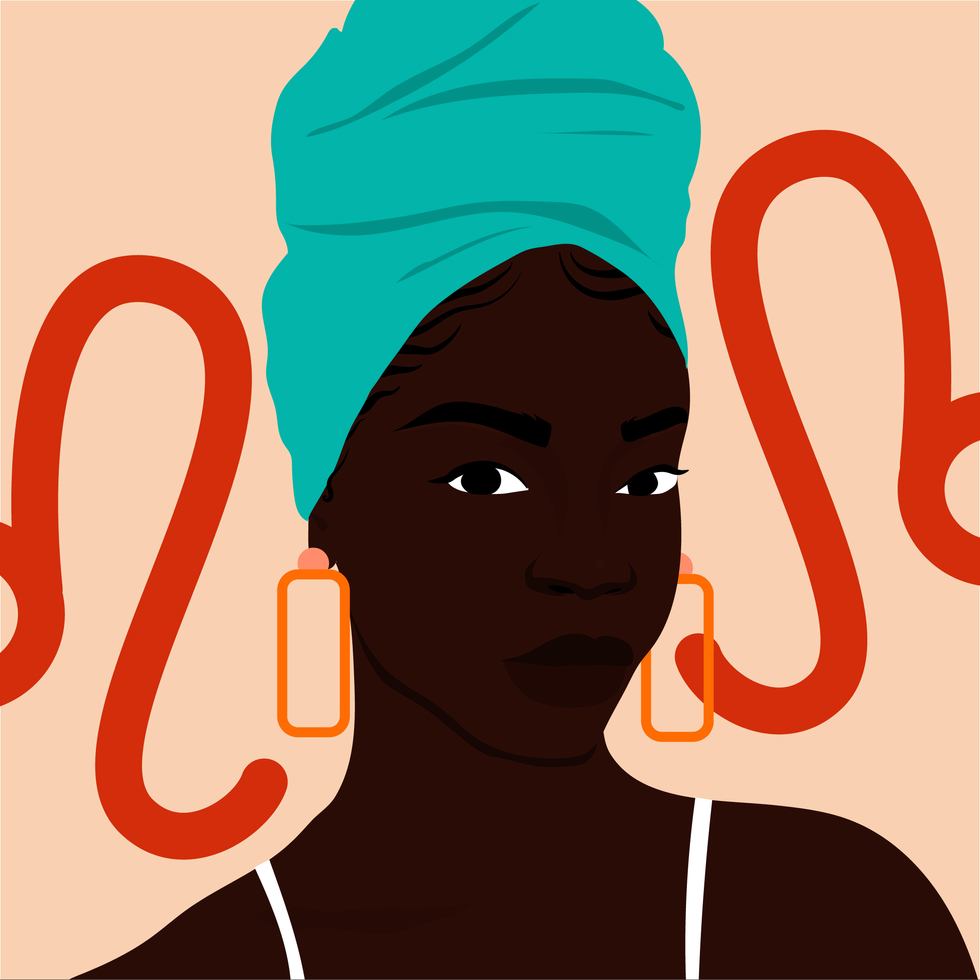 LeoKyra Jay for xoNecole
Leo July 2022 Horoscope
July is all about opening the heart, Leo. You are rising above previous doubts and concerns, and claiming your power in all situations. This is the month to believe in your dreams and to believe in the gifts of love. There have been challenges you have had to move through this year, a lot of them unexpected, but that doesn't mean you will have to continue to live on a rollercoaster when there is solid ground for you to walk on right now.
July is a powerful month for you overall, with Leo Season beginning this month. This year Mercury will be entering Leo from July 19 until August 4, Leo Season begins on July 22, and there is New Moon in Leo on July 28. July is a month of recognizing the opportunities and peace that comes from letting go of restrictions and allowing yourself to be loved and blessed by the divine, Leo.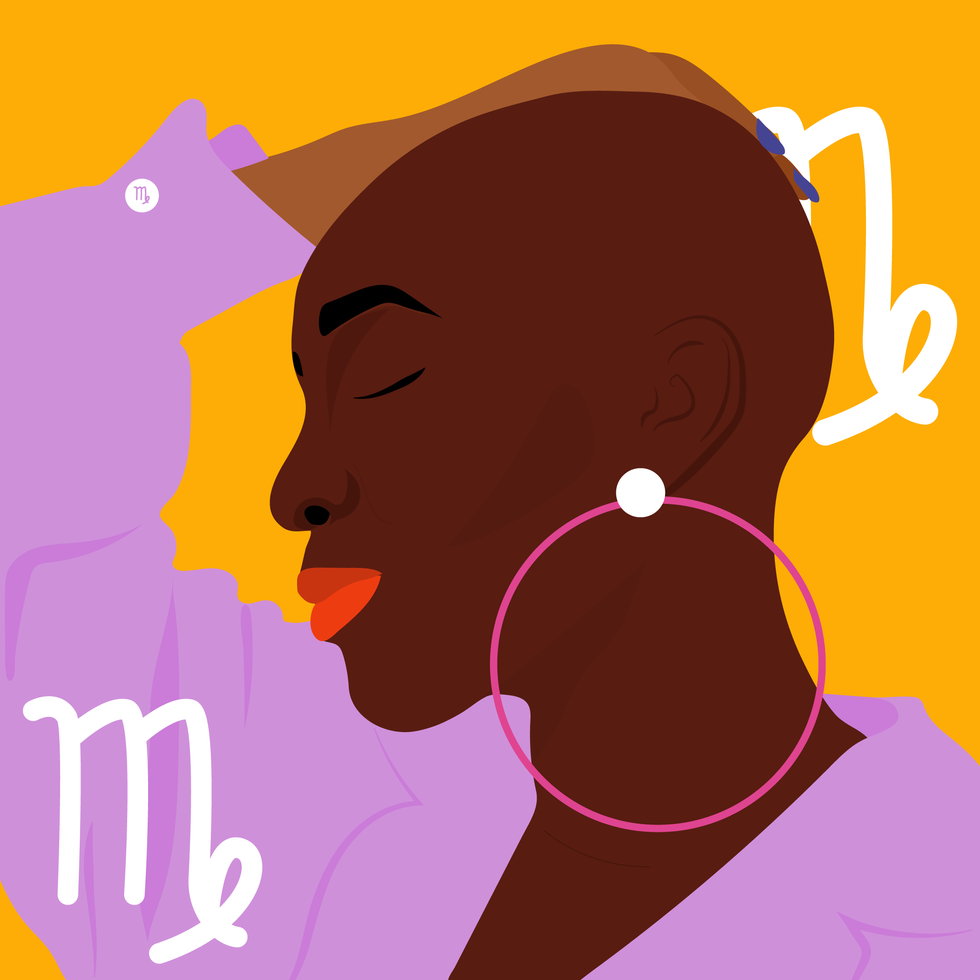 VirgoKyra Jay for xoNecole
Virgo July 2022 Horoscope
This is a month of rejuvenation and bringing things into divine order, Virgo. Positive resolutions and outcomes are happening for you in July, and this is the month to believe in a miracle. Don't dismiss the possibilities of something really good happening this month, and keep your eyes open for a helping hand. You deserve more time and space to just be. This month is about learning the truth and beauty of doing less and gaining more.
Friendships, community, your network, and where you see yourself going from here are all key themes for you in July. This is a month of forming new connections and strengthening ones that have remained unmoved through the transitions of this year. You are recharging your spirit this month and with a Full Moon in a fellow earth sign, Capricorn, happening in your 5th house of romance this month, July is sure to be full of pleasant surprises.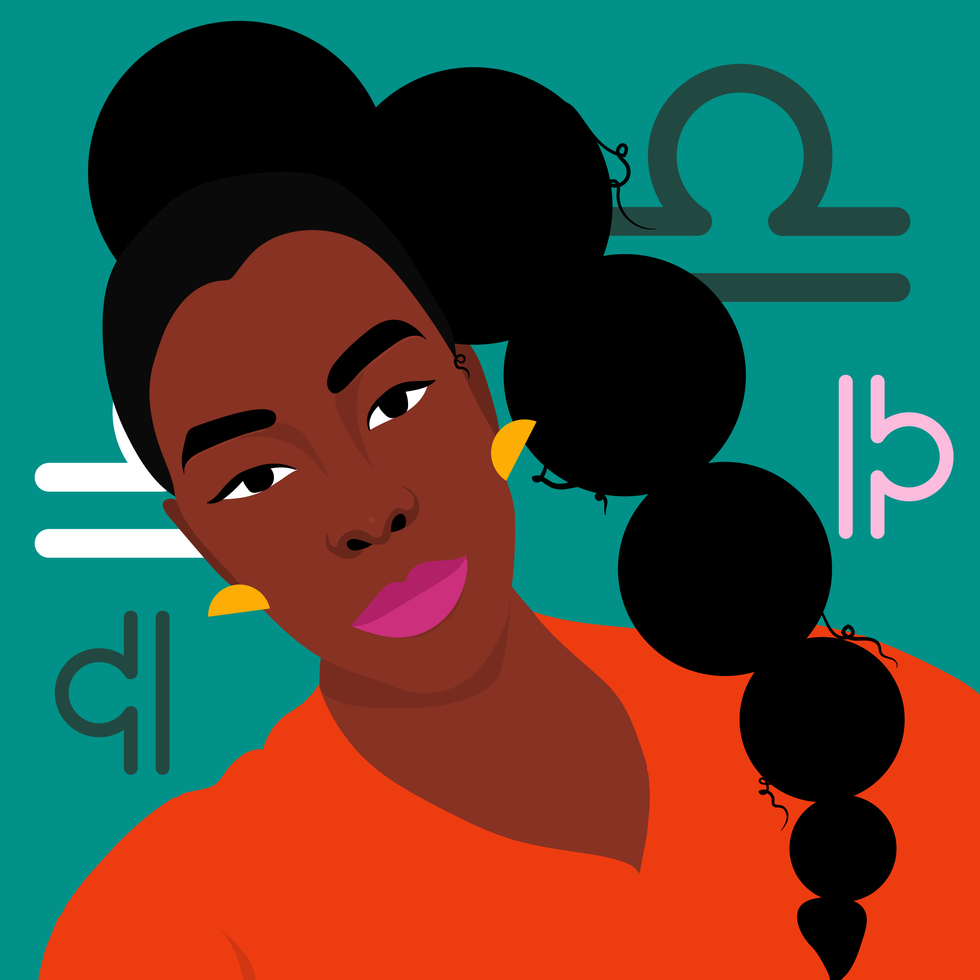 LibraKyra Jay for xoNecole
Libra July 2022 Horoscope
Trust the process, Libra. July is all about remaining in your peace and finding your balance through what is becoming. You are thinking a lot about your career goals, achievements, and responsibilities in the home space. Finding the balance between all the things you want to do and be can be difficult at times, and this month is about giving yourself the time to figure out what works for you and your divine flow right now.

The Full Moon this month is occurring in your 4th house of home and family, and this is a good time of the month to declutter, cleanse the home, rest, and regain your center. A few days later, your ruling planet Venus moves into your 10th house of career, and you are evolving into some new spheres of success this month. Before July ends, there is a New Moon in your house of friendships, and you are feeling a new sense of support in life moving into August.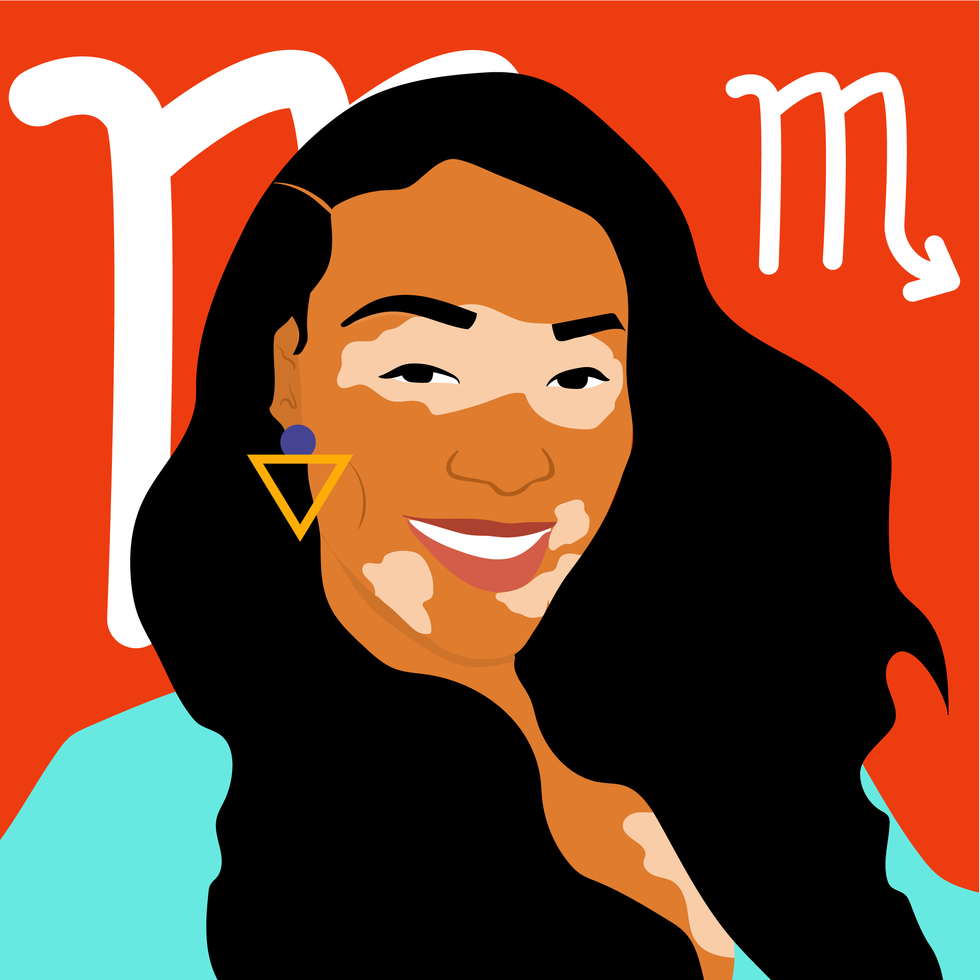 ScorpioKyra Jay for xoNecole
Scorpio July 2022 Horoscope
July is about recalling your power, Scorpio. You have the divine insight to move through previous challenges and obstacles, and paths are clearing for you this month. There is a deep understanding that is coming into your world in July, and what is coming full circle for you now is everything needed to feel protected and grounded moving forward. This month is about allowing yourself to live by your standards and your truths, and doing so confidently.
The Full Moon on the 13th of this month is moving through your house of the mind, and with this being a Full Moon, you are seeing with clear eyes. The clarity is there, and Venus moving into your 9th house of spirituality and adventure a few days later, is birthing new ideas and opportunities into your life. Before July ends Jupiter goes retrograde in your 6th house, and you are focused on your personal healing and empowerment as the month ends.
SagittariusKyra Jay for xoNecole
Sagittarius July 2022 Horoscope
July is a month of a river of blessings flowing into your life, Sagittarius. You have set yourself up for success and this is the month of experiencing more of those treasured moments. Powerful blessings and manifestations are appearing for you now, and the universe is giving you a big YES to proceed forward. You have listened to your intuition and lived by your personal truths, and have moved into some fortunate circumstances.
The Leo New Moon on the 28th is a passionate affair that you can get on board with, and this New Moon is fueling your sense of adventure and excitement. By the end of the month, you are setting your intentions for the future, and dreaming up the most divine vacations your soul can think of. Your ruling planet Jupiter goes retrograde on the same day until November, and you are being reminded as well, of the importance of following your bliss balanced with logic.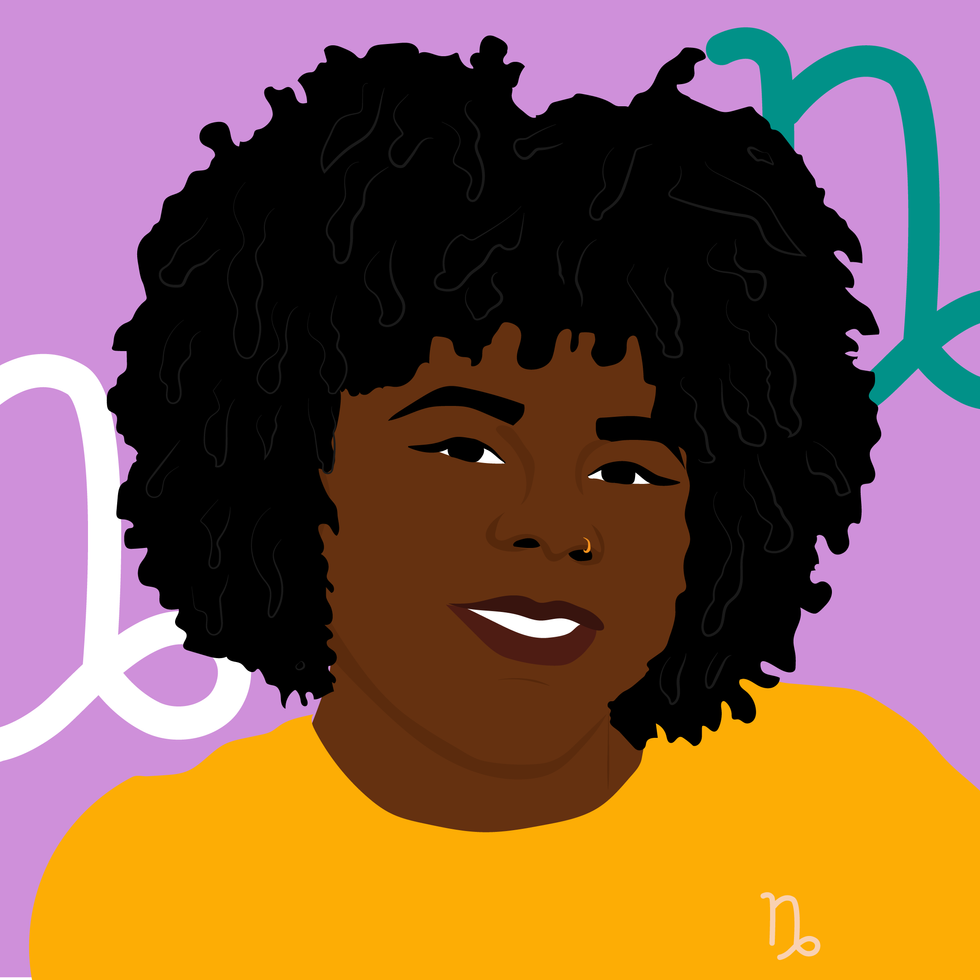 CapricornKyra Jay for xoNecole
Capricorn July 2022 Horoscope
July is a month of rising above and coming together in love, Capricorn. Soulmate connections are moving into your life this month, and you are connecting with the gifts of clarity of the heart. You have found an inner peace that is both strengthening and also vulnerable, and it's attracting new experiences for you in love. This is the month to let go of what was, and live in the beauty of what is here today.

Mid-July there is a Full Moon in your sign on July 13. This Full Moon is a time of personal revelation for you, and also a time where you are closing a major chapter in your life. Take as much time as you need with your healing and growth, and trust that where you are going from here is so much better than where you have been. Venus enters your house of love a few days later, and it's about showing up for divine partnerships right now.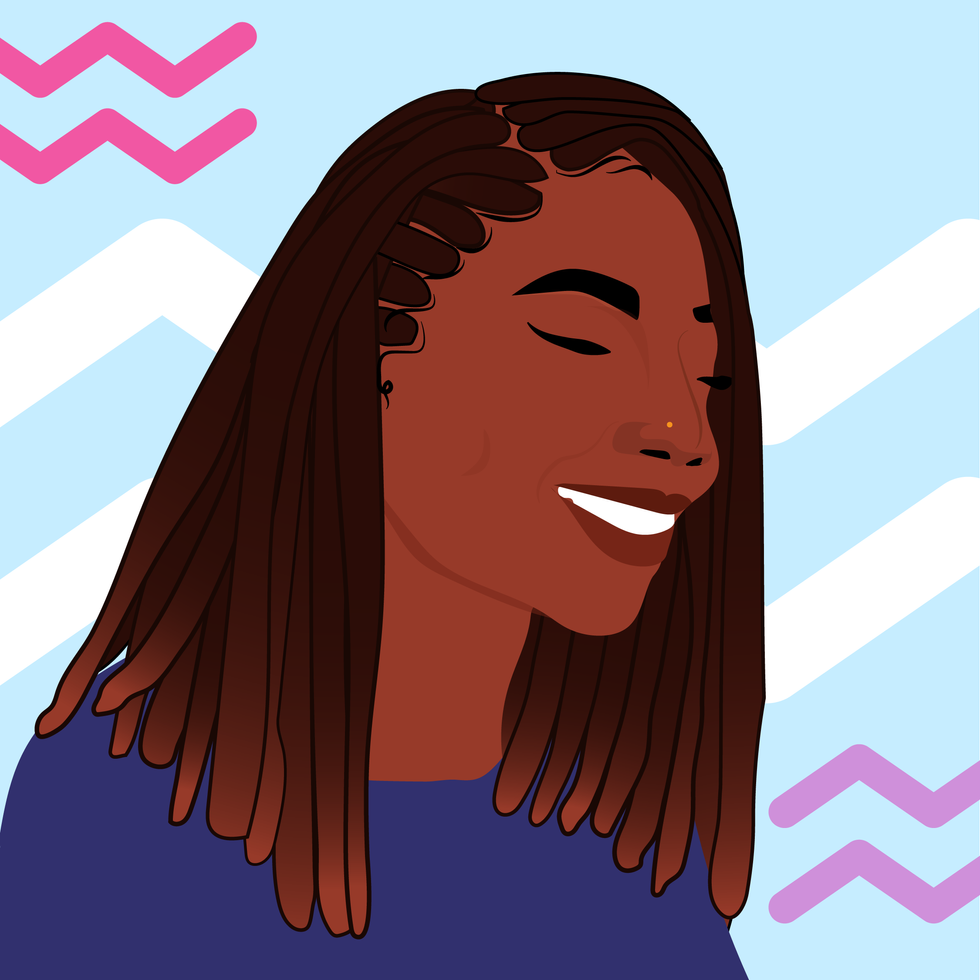 AquariusKyra Jay for xoNecole
Aquarius July 2022 Horoscope
July is a dynamic month for you, Aquarius. Some deep transformations are taking place this month, and you are living in your wisdom, empowerment, and passion. You are being reminded this month that you are divinely protected with every step you take in life and that you can create some major breakthroughs in your life with the power of belief. July is about being fearless in your pursuits, and about allowing your truth and wisdom to shine.

The Full Moon happening mid-month is occurring in your 12th house of endings, dreams, and the subconscious, and you are ready to let go of what hasn't served right now. You are releasing old patterns and limitations, and allowing your blessings to unfold. By the end of the month, there is a New Moon in your opposite sign of Leo, and this New Moon is a time of new developments in love. July is all about taking your time and going at your own pace while light unfolds.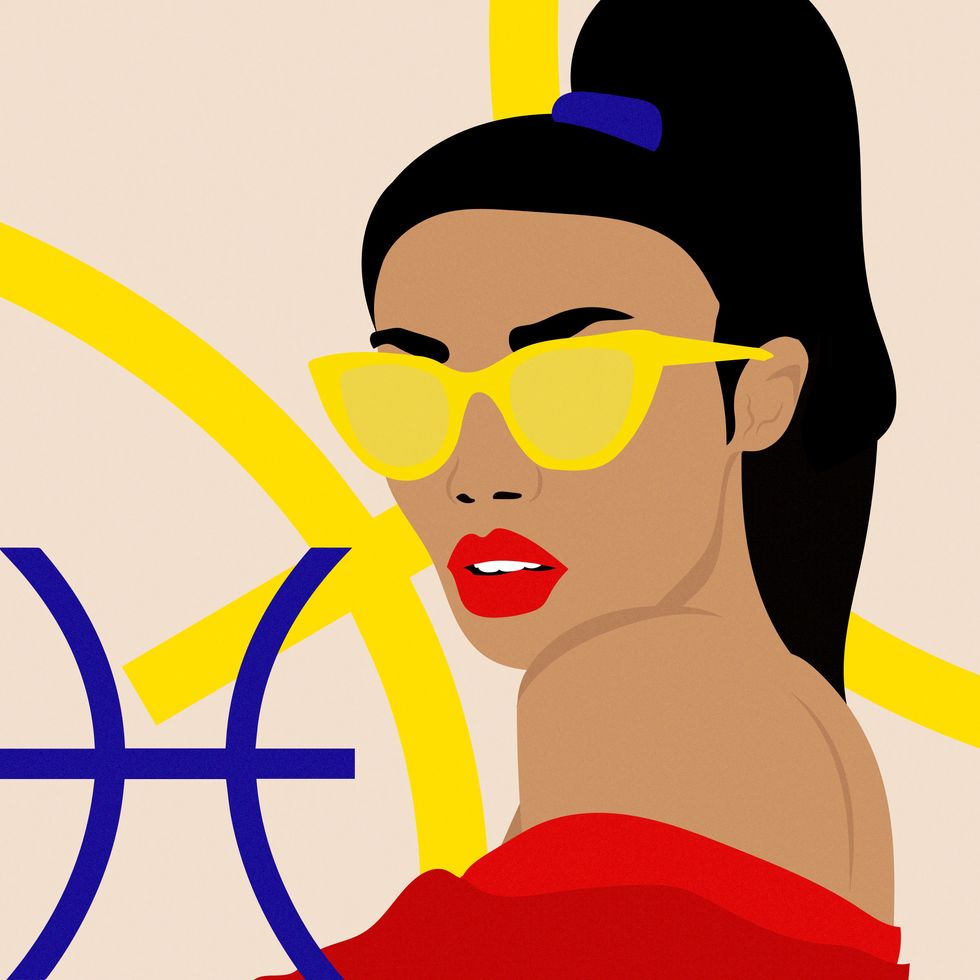 PiscesLaci Jordan for xoNecole
Pisces July 2022 Horoscope
July is all about the universe fueling your world with divine support, love, and compassion. This month is a time of nurturing yourself and what you are bringing to fruition right now, Pisces. There is support with you as you take some time to sort through what is and figure out where your heart stands now. July is all about releasing yourself from any attachments to outcomes and allowing the path of least resistance.
With one of your ruling planets, Jupiter, going retrograde on the same day as the Leo New Moon this month on July 28, you are finding the balance between what you need to allow some more time to unfold, and what you are moving forward with now. It's about giving yourself the grace to move through this time and about speaking up for yourself and what you need as well. Remember how supported you are, Pisces.
Let's make things inbox official! Sign up for the xoNecole newsletter for daily love, wellness, career, and exclusive content delivered straight to your inbox.
Featured image by Kyra Jay for xoNecole
Keep reading...
Show less
There's nothing like finding a good TV series or movie to watch on your favorite streaming services. The summer is the perfect time to explore what's new and exciting or revisit an oldie but goodie. Both Netflix and HBO Max have some exciting and new releases for July. From HBO Max's Rap Sh*t, which is presented by Issa Rae to the season three premiere of Ludacris' Netflix animated series Karma's World, there are plenty of options to choose from. So get your streaming on below.
Here is the full schedule of what's coming to Netflix and HBO in July.
What's New On Netflix: July 2022
July 1
Stranger Things Season 4 Volume 2 – Netflix original movie
A Call to Spy
Big Daddy
Blue Jasmine
Boogie Nights
Catch Me If You Can
Deliverance
Falls Around Her
Final Score
GoodFellas
I Am Legend
Insidious
LOL
Mean Girls
Miss Congeniality 2: Armed and Fabulous
Natural Born Killers
Old School
Police Academy
Semi-Pro
Seven
Snatch
The Dark Knight Rises
The Dirty Dozen
The Pursuit of Happyness
The Talented Mr. Ripley
The Terminal
Vampires
Wyatt Earp
Zero Dark Thirty
July 3
Blair Witch (2016)
Oh My Baby Season 1
The Art of Incarnation
July 5
Attack on Pearl Harbor: Minute By Minute Season 1
The Secret of Skinwalker Ranch Season 1
July 6
Control Z Season 3 – Netflix original series
Girl in the Picture – Netflix original documentary
Hello, Goodbye, and Everything in Between – Netflix original movie
King of Stonks
Uncle from Another World
Fast & Feel Love
July 7
The Flash Season 8
Karma's World Season 3 – Netflix original series
VINLAND SAGA Season 1
July 8
Boo, Bitch – Netflix original series
Capitani Season 2 – Netflix original series
Dangerous Liaisons – Netflix original movie
How To Build a Sex Room – Netflix original documentary series
Incantation – Netflix original movie
Ride on Time Season 4
Jewel – Netflix original movie
The Longest Night – Netflix original series
Ranveer vs Wild with Bear Grylls – Netflix original interactive special
The Sea Beast – Netflix original animated movie
July 11
For Jojo – Netflix original movie
Team Zenko Go Season 2 – Netflix original animated series
Valley of the Dead – Netflix original movie
July 12
Bill Burr: Live at Red Rocks – Netflix original special
How to Change Your Mind – Netflix original documentary series
My Daughter's Killer – Netflix original documentary
July 13
Big Timber Season 2
CHiPS (2017)
D.B. Cooper: Where Are You?! – Netflix original documentary series
Hurts Like Hell – Netflix original series
Never Stop Dreaming: The Life and Legacy of Shimon Peres – Netflix original documentary
Sintonia Season 3 – Netflix original series
Under the Amalfi Sun – Netflix original movie
July 14
Kung Fu Panda: The Dragon Knight – Netflix original animated series
Resident Evil – Netflix original series
July 15
Alba – Netflix original series
Country Queen – Netflix original series
Farzar – Netflix original animated series
Love Goals (Jaadugar) – Netflix original movie
Mom, Don't Do That! – Netflix original series
Pan
Persuasion – Netflix original movie
Remarriage & Desires – Netflix original series
Uncharted
July 18
Live is Life – Netflix original movie
My Little Pony: A New Generation: Sing-Along – Netflix original movie
StoryBots: Laugh, Learn, Sing Collection 2: Learn to Read – Netflix original animated series
Too Old for Fairy Tales – Netflix original movie
July 19
David A. Arnold: It Ain't For the Weak – Netflix original special
July 20
Bad Exorcist Seasons 1-2 – Netflix original series
Virgin River Season 4 – Netflix original series
July 21
Jurassic World Camp Cretaceous Season 5 – Netflix original animated series
July 22
Blown Away Season 3 – Netflix original series
My Village People
One Piece (New Seasons)
The Gray Man – Netflix original movie
July 25
Gabby's Dollhouse Season 5 – Netflix original animated series
July 26
August: Osage County
DI4RIES – Netflix original series
Shania Twain: Not Just a Girl
Street Food: USA – Netflix original documentary series
July 27
Car Masters: Rust to Riches Season 4 – Netflix original documentary series
Dream Home Makeover Season 3 – Netflix original documentary series
The Most Hated Man on the Internet – Netflix original documentary
Pipa – Netflix original movie
Rebelde Season 2 – Netflix original series
July 28
A Cut Above – Netflix original movie
Another Self – Netflix original series
Keep Breathing – Netflix original series
Oggy and the Cockroaches: Next Generation – Netflix original animated series
July 29
The Beauty Queen of Jerusalem Season 2 – Netflix original series
Case Closed: Zero's Tea Time / Detective Conan: Zero's Tea Time – Netflix original animated series
The Entitled – Netflix original movie
Fanático – Netflix original series
Purple Hearts – Netflix original movie
Rebel Cheer Squad: A Get Even Series – Netflix original series
Uncoupled – Netflix original series
What's New On HBO Max: July 2022
July 1
A Kind of Murder
A Simple Plan
Act of Valor
Angels in the Outfield
Arbitrage
Backstabbing for Beginners
Baggage Claim
Blanes Esquina Muller (AKA Blanes St and Muller)
Bringing Out the Dead
Catch a Fire
Code of Silence
Confidence
David Copperfield
Doctor Who: Eve of Daleks
Sin City (Unrated Version)
Godzilla (1998)
Goodbye, Mr. Chips
Hollow Man (Director's Cut)
How to Screw It All Up (AKA Cómo mandarlo todo a la mierda) – Max Original Season 1 Premiere
I Spy
Indecent Proposal
Julia
La Ciudad De Las Fieras (AKA City of Wild Beasts)
Last Night in Soho
Lisztomania
Lone Survivor
Lord of War
Losing Isaiah
Mrs. Brown, You've Got a Lovely Daughter
Mrs. Winterbourne
One for the Money
Overboard
Pawn Sacrifice
Postcards From the Edge
Rio 2
Running Scared
Safe (2012)
She's Having a Baby
Sleepers
Sleepless in Seattle
Snow Day
Spy Kids
Spy Kids 2: Island of Lost Dreams
Spy Kids 3-D: Game Over
Suite Francaise
That Awkward Moment
The Bachelor and the Bobby-Soxer
The Con is On
The Counselor (Extended Version)
The Great American Pastime
The Heat (Extended Version)
The Impossible
The Legends of Zorro
The Other Woman
The Plot Thickens Season 3 Premiere
The Raid
The Satanic Rites of Dracula
The World's End
This is Elvis
Thoroughbreds
Universal Soldier: Day of Reckoning
Warrior
What's Eating Gilbert Grape
July 2
Before Midnight
Sidewalk Stories
July 7
Miss S – Max original Season 1 premiere
The Visitors – Max original Season 1 premiere
July 9 
Mad Max: Fury Road
July 10
The Anarchists – HBO limited documentary series premiere
July 11
Tuca & Bertie Season 3 premiere
July 12
Craig of the Creek Season 4C premiere
Edge of the Earth – HBO sports documentary series premiere
The Bob's Burgers Movie
July 14
FBoy Island – Max original Season 2 premiere
Vote for Juan (Vota Juan/Venga Juan), Season 1 and 2
Vote for Juan (Venga Juan) Season 3 – Max original premiere
July 15
Kung Fu Season 2 premiere
The Rehearsal – HBO comedy series premiere
July 17
Rat in the Kitchen Season 1 premiere
July 19
We Baby Bears Season 1D premiere
July 21
Almost Fly – Max original Season 1 premiere
Pacto Brutal - O Assassinato de Daniella Perex – Max Original Documentary Series
Rap Sh!t – Max original Season 1 premiere
The Last Movie Stars – Max original 6-part documentary premiere
July 23
Walker Season 2 premiere
July 26
Bugs Bunny Builders Season 1A premiere
July 27
We Met in Virtual Reality – HBO original documentary premiere
July 28
Citizen Ashe – Max original premiere
Love Monster – Max original Season 3 premiere
Pretty Little Liars: Original Sin – Max Original Season 1 premiere
Wellington Paranormal – Season 4 premiere
July 29
Superman & Lois Season 2 premiere
The Milestone Generation
Let's make things inbox official! Sign up for the xoNecole newsletter for daily love, wellness, career, and exclusive content delivered straight to your inbox.
Featured image by Getty Images
Keep reading...
Show less
"Who made the potato salad?" As summertime kicks off, this is the universal question that, without fail, will be asked at every barbeque and backyard kickback over the coming months. With the Fourth of July also nearing, summertime celebrations and cookouts will be in full force. However, as the tide begins to turn in this new day and age, more Black Americans are celebrating Juneteenth, instead of the Fourth of July, because, after all, there were still over 250,000 Black Americans enslaved in Galveston, Texas during this so-called Independence Day.
In the words of our brother Frederick Douglass, "What to the Slave is the Fourth of July?" Also, with the world being put on pause for over two years due to COVID, and in many cases keeping families separated during this time, now is the perfect time to reach back to our roots and bring back family reunions as an alternative to celebrating the Fourth of July.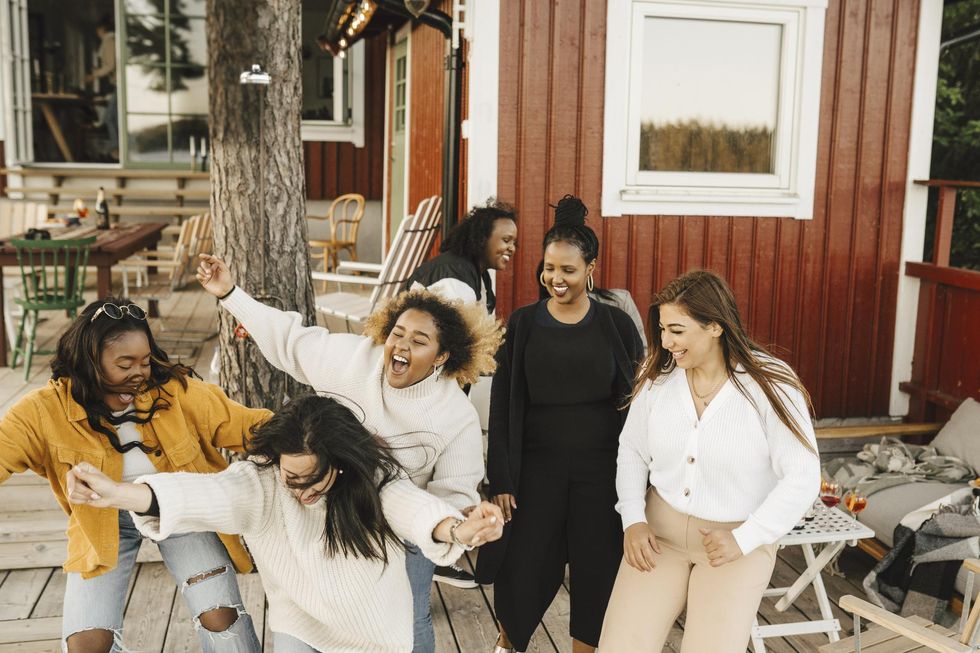 Getty Images
It's time to cue the Soul Train line as folks boogie down to the beats of Earth, Wind and Fire's "September," and Cameo's "Candy." Of course, you have to whip out the card table for endless rounds of spades and hear the back-and-forth banter that will surely ensue, followed by the familial "whack!" sound as some unsuspecting soul just got their deuce of diamonds cut by a little joker and backdoored by the big joker to seal the win. "Who got next?!" the victor queries.
Tables shake and "bones" rattle over an intense game of dominoes. Uncle So-and-So, the self-proclaimed grill master, throws down on the grill while rocking the universal "barbeque sandal." You know the ones we're talking about. Paper plates sit on laps and red Solo cups rest by feet. Family, food, and fellowship -- ahhh yes, the perfect recipe for a family reunion.
How Family Reunions Started
Family reunions go beyond those, just the right touch of sweet, baked beans and finger-lickin' good barbeque ribs. While food may be the vessel through which we fellowship and frolic with our folks, how Black American family reunions took shape dates back to the times of the Emancipation Proclamation. During enslavement, Black families were ripped apart.
According to an Equal Justice Initiative report, "It's estimated that more than half of all enslaved people in the Upper South were separated from a parent or child, and a third of their marriages were destroyed by forced migration." After the Emancipation Proclamation, newly freed Black Americans desperately sought out their missing family members, posting advertisements in local newspapers as a part of their search efforts. If history has taught us anything, it's taught us that our ancestors are resilient and resourceful.
Whether it was through advertisements or word of mouth, the nation experienced what would become known as the Great Migration where nearly 4 million African Americans migrated from the South to the North. This migration and reunification of Black families was the beginning of family reunions as we know them.
Nowadays, family reunions have evolved to be more than just a picnic. They are now oftentimes multi-day events that alternate locations from year to year, and out-of-towners make the pilgrimage, much like the ancestors, to reunite with family.
The Importance of Family Reunions
Why are Black family reunions so important? Because, while our roots may be intertwined with a harrowing past, our resilience is what has led us to where we are today, and that is to be celebrated. Black family reunions serve as an opportunity for us to sit at the feet of our elders and learn about our family's history and legacy -- to soak up the knowledge that we will one day be able to pass down to those that come after us. It is an opportunity to truly connect, beyond the computer screens and social media statuses, and to gather for events besides weddings or funerals. Life, lineage, and legacy should be celebrated while living, and while there are things that should be buried with our ancestors, i.e. generational curses, our family's stories should live on forever.

Want to incorporate some new traditions at your next family reunion? Here are a few suggestions:
1. Shop with Black-owned brands and businesses.
Family reunions are the perfect time to support skinfolk by shopping Black. Use Black vendors for things like catering, DJs, decorations, etc. Those matching t-shirts we mentioned earlier, use a Black-owned t-shirt printing company. Keep those dollars circulating in the Black community.

2. Create a family journal.
Creating a family journal for your family reunion is a great tradition to start as a way to document the lives, stories, and words of wisdom from the family. There are a few ways this can be done. You can create a video journal, which is likely the easiest and quickest way to capture information, especially for elders who may be unable to write or type. Another way is to have people physically write their stories or advice and have it all scanned into a digital ebook. Another possible option is for everyone to submit their information electronically and then it is all compiled into physical or digital books. Imagine future generations being able to have a tangible book of their family's words that have been passed down for generations.

3. Create a family cookbook.
Some of the best recipes are those that have been passed down from generation to generation. Some of the best recipes are buried in graves because our loved ones refused to let anyone in on their secret ingredients. For shame. However, for those willing to depart with their secret 11 herbs and spices, creating a family heritage cookbook is a great way to do it. Give them fun titles like "Aunt Mary's Make You Wanna Slap Yo' Mama Mac & Cheese" or keep it simple like, "Uncle Bobby's BBQ sauce." These recipes will stay in the family long after loved ones have departed.

4. Create a scholarship fund.
Starting the family reunion tradition of creating a scholarship fund is a way to pour into the family youth while promoting family unity through academic excellence. Applicants could be high school seniors who must complete an application form and essay. One of the questions could be "How do you plan to continue the family legacy?" Whether there are multiple recipients or a single recipient, another requirement could be that they must pour into or give back to the next year's recipient(s), whether that is through time and mentorship and/or financially.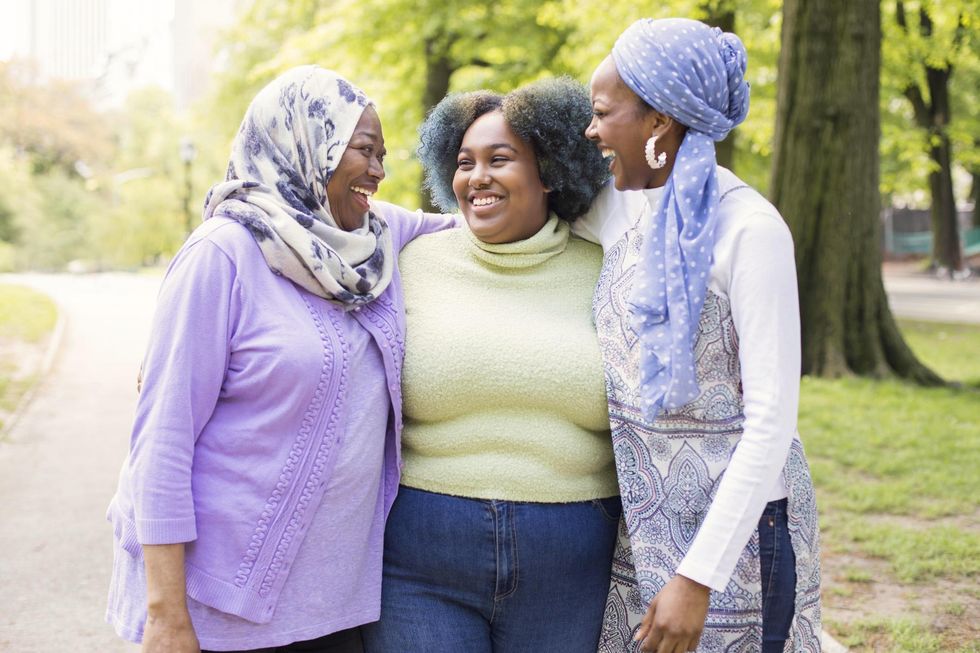 Getty Images
5. Host a fashion show.
Who doesn't love a reason to get gussied up and dressed to the nines? Having a family reunion fashion show is a fun way to get everyone involved, young and old. Themes can change yearly, or however often you have your family reunion. Or if you don't want to hassle the family with packing extra clothes, you can simply do a "Strut Your Best Stuff" fashion show, and the person that serves the fiercest strut and garners the biggest crowd reaction will be crowned the victor.

No matter how you celebrate, big or small, consider getting the family together for a family reunion as an alternative to Fourth of July celebrations.
Let's make things inbox official! Sign up for the xoNecole newsletter for daily love, wellness, career, and exclusive content delivered straight to your inbox.
Featured image via Getty Images
Keep reading...
Show less
This post is in partnership with Toyota.
Whether it's the lazy afternoons spent laying out on the beach, or nights spent sipping cocktails at your local rooftop hangout, there are so many reasons to love and look forward to summer. It's a time for respite, fun in the sun, and adventure. But as any Chicagoan can tell you, there's something particularly special about "Summertime Chi." The vibes in the Windy City are on 100 when the temperatures rise, and the city literally comes alive in the most magical way.
Chicago-based personal trainer and fitness influencer Sara Hunt knows this all too well. The Grand Rapids, Michigan native came to Chicago for college in 2008. After falling in love with Chicago, she decided to stay and put down roots in the bustling city. And the summers spent in Chicago really underscore her love for the Chi each year. "My favorite thing about Chicago is 'summertime Chi,'" she tells xoNecole. "There's just so many festivals and things to do. There's a plethora of really good food, whether it's healthy or not-so-healthy food. Summertime in Chicago is unmatched [compared to] other places, with the amount of [activities] that are available to you."
Just like the Toyota Corolla Cross, Sara is always on the move. She's a mom with a busy career who maintains an active presence in the gym. Throughout all of life's demands, Sara is diligent about showing up for herself. It was her motivation to make fitness a lifestyle in the first place. But that discipline has carried her through in so many ways. "I used to put everybody else before me. Now, I put myself in a category that I would put other people in," she tells xoNecole. "I'll even put it in my calendar that I need to book a massage or go and get my nails done. Because if I don't do that, then sometimes my own personal things will go under, be left behind."
She sees her fitness journey through the same lens: a way of giving back to herself that isn't motivated by external sources. "Before getting serious about my fitness journey, I was starting and stopping. I wasn't really doing it for myself. I had a boyfriend at the time and it felt like I was trying to look good for him. And then when I started [working out] for me, that's when I started to love it."
See Sara's Chicago city guide below:
Swallow Cliff Stairs, 8999 W 123rd Street Palos Park, IL 60464
"There is a place in Palos Hills, a suburb of Chicago, called Swallow Cliffs, and there are these massive stairs. Sarah. It's very daunting to look at. People look at it and think, 'I don't know if I'll be able to survive.' But all the extreme fitness people will drive from the city to go here. One round is up and down, and then you have to walk around [to go again].10 rounds for me takes about an hour. So there's that."
Cryobar, 1205 W Webster Ave, Suite 1 Chicago, Il 60614
"I love going here to get cryotherapy done. It's the equivalent of taking an ice bath. There are a lot of benefits to getting cryotherapy. For instance, if you did a really intense workout and your muscles are really sore, doing cryotherapy helps out with that soreness so that you can continue working out the next day and not be in pain."
Lou Malnati's, 439 N Wells Street, Chicago, IL 60654

"I think Chicago has the best pizza, and I can agree with other Chicagoans that deep dish pizza is overrated. We like tavern-style pizza, and we have the best. Don't get me wrong, we have great deep-dish pizza too, but that's a touristy thing. There's a place called Lou Malnati's, and they're my favorite place to get pizza. I personally like veggie pizza."
Mesler Chicago, 1411 East 53rd Street | Chicago, IL 60615
"One of my neighborhoods to hang out in Chicago is Hyde Park. I personally feel like that's an area where it is pretty diverse and it's also safe. There's a lounge in there that I like to go to sometimes called Mesler. It has a nice little upscale vibe to it. The drinks are great and it's the perfect place to take someone who is visiting from out of town."
Lake Shore Drive

"Everyone's favorite place for a drive in Chicago is Lake Shore Drive. It's the perfect place to just clear your mind, see the city, and look at the skyline. And if you go when the sun is setting, it's the most beautiful time to drive down because you'll see the sun setting on Lake Michigan which is breathtaking. And then you see the skyline. I think Chicago has one of the best skylines, but of course, I'm a little biased."
Keep reading...
Show less
Taraji P. Henson has been putting work in Hollywood for decades before finally getting her flowers after she landed her most beloved role as Loretha "Cookie" Lyon on Fox's Empire. Before Empire, however, she starred in the cult classic Baby Boy in 2001, the 2005 film Hustle & Flow, and the 2008 film The Curious Case of Benjamin Button where she claimed she only made $40,000 and starred in many other roles. She has also released her own natural hair care line TPH by Taraji in 2020.
The actress is a businesswoman but now, at 51 Taraji is focused on her mental health and what makes her happy. The mother of one launched her Facebook Watch show Peace of Mind with Taraji and founded Boris Lawrence Henson Foundation which is named after her father who dealt with mental health struggles. And with the ongoing racial injustices and unrest happening in the U.S. right now, Taraji is considering living elsewhere to find her peace of mind.
The Hidden Figures star made the revelation during an interview with PEOPLE Every Day Podcast. "I'm really considering getting up out of here, leaving and living in another country," she confessed. "That's something that comes with 50, you get tired of fighting. I'm tired."
She added, "I just don't want to have to do another hashtag … I fought, I chanted, I marched. I'm tired."
Taraji didn't specify where she wants to move to exactly but wherever she goes she wants to be loved on and not be judged by the color of her skin. "I want to go where there's neutral ground," she said. "I want to just be. And be happy. I want to be called 'Bella' every day, drink wine, and swat flies on the porch. Stress-free."
At 51, The Color Purple musical movie actress is no longer worried about satisfying others and is putting herself first. Something she says comes with age. "There's something that happens when you turn 50, where all of your f---s are behind you," she shared. "I've accomplished a lot and I'm going to do what I want to do. I'm at the point now where if I say, 'I quit, I'm going to go travel the world,' I can. It's so freeing."
While she may not be moving anytime soon, she is planning a getaway with her bestie Mary J. Blige. "Me and Mary have been trying to do this trip for so long but our schedules just keep getting crazy. I just told her 'Look, enough is enough, I need a vacation!'" she exclaimed.
Let's make things inbox official! Sign up for the xoNecole newsletter for daily love, wellness, career, and exclusive content delivered straight to your inbox.
Featured image by Arturo Holmes/MG21/Getty Images
Keep reading...
Show less
Tiffany Haddish has always been open about her foster care journey. The comedian and her siblings ended up in foster care when she was 12 years old after a tragic accident left her mother permanently injured. She has often said that making people laugh became her saving grace but after outgrowing the foster care system, the Nobody's Fool actress continued to struggle as she pursued a career in comedy. However, after her breakout role in Girls Trip, Tiffany's career began to skyrocket. In a keynote conversation with Variety's Changemakers Summit, the actress reflected on growing up in the foster care system.
"When I was in foster care, I mean, I thought I was going to die there," she said. "I didn't think I would make it to 18. And when I made it to 18, I was like, 'Okay, I got to really think bigger.' And I did think bigger, and I'm definitely where I thought I would be. Well, it's bigger than what I thought, but I feel the way that I was hoping I would feel and that's secure in my ability to provide for me."
And thinking big she did! Tiffany is one of the biggest comedians and actresses in Hollywood right now. In 2018, she was named one of Time magazine's most influential people. She won a Grammy in 2021 for Best Comedy Album for Black Mitzvah, a Primetime Emmy in 2018, and many more awards. During her interview, The Afterparty star also opened up about what it was like moving from place to place as a foster kid.
"When I was a kid and I was moving around, all my stuff had to be in trash bags, and moving like that is not good for the self-esteem because it make you feel like garbage that can easily be transported to here or there," she said.
"You start thinking of yourself as such, as garbage. That was the worst feeling in the world personally, and I told myself, if I ever get any power, I'm going to try to make sure kids don't feel like that. If I can reach out, I'm going to try to change that feeling for them. So I started my foundation, and we started with just giving out suitcases."
According to their website, Tiffany founded the She Ready Foundation in an "effort to empower, support, and encourage children living in the foster care system." The non-profit organization gives foster kids many opportunities to have promising futures such as landing internships at top companies.
Let's make things inbox official! Sign up for the xoNecole newsletter for daily love, wellness, career, and exclusive content delivered straight to your inbox.
Featured image by
Keep reading...
Show less