It's 2021 and we are officially two months down and almost at our one year pandemic anniversary. It's natural to want to slow down and remind yourself of your wants, needs, and goals. I feel like this last year has tested me in so many ways that oftentimes I've given up hope on the things that I really wanted for myself. As I revisited my 2021 vision board, I realized that visuals were not enough, I needed to write down what I wanted and how I was feeling, and this came out in the form of affirmations.
While it may be easy for us to dream of all the things that we want out of life, sometimes saying it out loud can build our confidence to actually attain these things. Affirmations can be used for every area of our lives, as a way to reaffirm the things we know and affirm the things that are still to come. Last year may not have gone how we wanted, but we still have time to make 2021 the best year yet. I believe there is power in the tongue, so below are 12 affirmations to put out into the universe to solidify this being the year that you do nothing but shine. You ready, sis?
Positive Affirmations for Love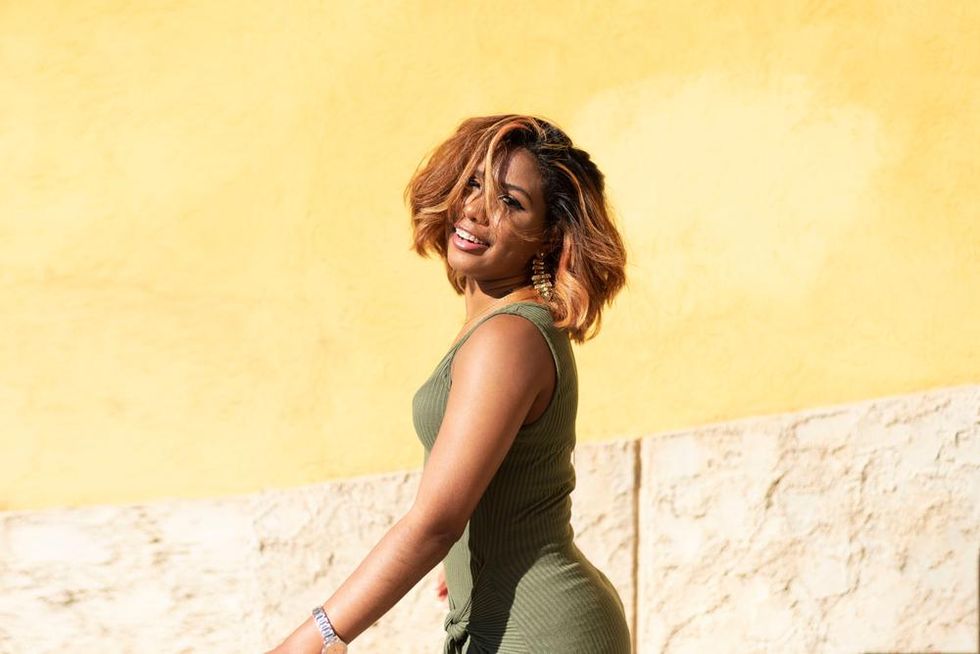 Shutterstock
"My heart is open and ready to receive love."
Wanting companionship and love is one thing, but actually feeling open and ready to experience it is another. It's one thing to say you want a boo this year, but have you opened yourself to receive it when it comes? This year we are recognizing how deserving we are of wonderful, sweep-you-off-your-feet love, and preparing our hearts to take it all in.
"I don't need to do anything to be worthy of love."
Let's stop this narrative that some people are more deserving or worthy of love than others. We are all worthy of that kind of love that surprises you with how good it feels. Your mistakes don't void you of your worthiness for love, just as doing right in the world doesn't put you in the front of the line. There is nothing extra or special we need to do to be deemed worthy of love, except just being. This affirmation is true for friendships, romantic relationships, and even family ties.
"I choose love over fear."
This affirmation is for those who may have been hurt by love before, or those who just have given up on finding the right person. Being vulnerable and open to love can be scary, intimidating, and sometimes disappointing. But don't let the past, and fear of the future, get in the way of you experiencing the love that is waiting for you. Even in the best relationships, we can experience fear of losing it, or making a mistake, but push that fear aside and let love guide you in this journey.
"The love I seek from others must begin within me first."
You didn't think I would end this section without an affirmation about self-love, did you? Before we start opening up our minds and heart to receiving love from others, we have to practice that same loving on ourselves. When we cultivate self-love, it's so much easier to know how to love someone else, as well as know what kind of love we truly crave. The only thing better than being loved by one person, is being loved by two. Let that second lover be you, sis.
Positive Affirmations for New Opportunities
"I have limitless potential."
Say it loud and proud: I have limitless potential! 2021 is the year we are facing new opportunities with the confidence of a mediocre white man. There is no limiting what we can and can't do this year because there is no limit to what we can achieve and what we are capable of doing. Don't you dare let self-doubt or the haters block you from what is already yours: anything and everything you want!
"I am grateful for what I have and for what is coming to me."
Before the new blessings flow in, take a moment to express gratitude for everything you already have in your life. This affirmation is confirmation that you have a divine appreciation for what your life currently is, and are therefore ready to welcome in new and better. There's power in expressing thankfulness right now for what has not happened yet, proving that you already believe in what is coming next.
"Every goal and plan I have for this year is achievable."
There are no big or small goals this year, just goals. Period. Every goal you set for yourself can be met, and it starts with your mindset. If you tell yourself that the goal is too big or might be out of your reach, you're already setting yourself up for failure. WIth every step you make towards that end goal, stop and remind yourself that it is attainable and right within your reach.
"This year I will welcome an abundance of wealth and prosperity. Money will come to me in both expected and unexpected ways."
Where are we going this year? Where the money resides, and nowhere else! This affirmation is about boldly accepting that you are deserving of more money and more wealth, and it is coming to you tenfold. We are no longer settling for less, and instead are committing to reaching our financial goals, and then tripling them. Say hello to financial freedom and increased prosperity.
Positive Affirmations for Life in General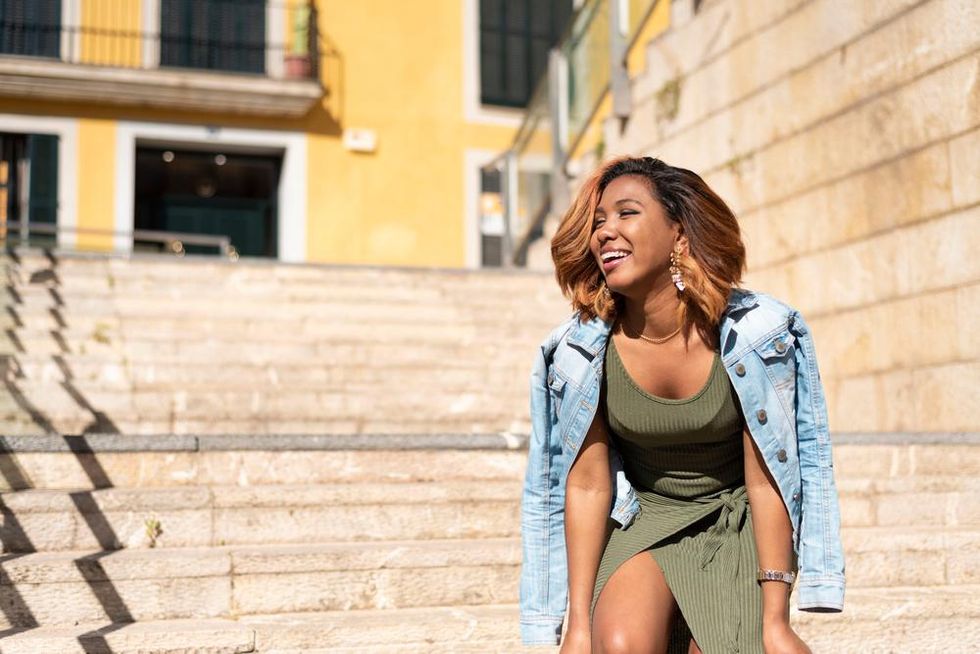 Shutterstock
"I am allowed to be new."
We have a new 365 to do better and be better, and anything that stifled our growth and potential in the past is a thing of last year. You have permission to make mistakes and then start over, to let go of what isn't working, and to hit refresh when things aren't going how you want them to. This is not limited to this month; a fresh start can happen at any time and anyplace. Release yourself from that guilt and move on.
"I am ready to see things differently in 2021."
A positive mind will always yield positive results. Let 2021 be the year you let go of negative thinking and welcome the blessings that are coming your way. If last year didn't go as planned, this is the year to have another outlook on life, love, and any other goals you have. Even when things don't go as planned this year, stop looking at it as a failure and start seeing it as a sign that it wasn't meant for you in the first place because better things are on the way.
"My magnetic energy draws amazing opportunities and people into my life."
Being your true, amazing, authentic self will attract similar things and people into your life. Remind yourself that you are a dope individual with amazing energy, and this will always bring the best people and things into your world. Trust that you don't have to fight for attention or try to be something you are not in order to attract the things you deserve.
"I have faith in myself and in my abilities. It is impossible for me to fail."
Say that last line one more time out loud: "It is IMPOSSIBLE for me to fail." Failure is not an option when you are confident in your abilities, and begin to look at things from a different perspective (reread the affirmation above if you need help with that last part). Just know that you have all the skills and tools to accomplish any and everything you set out to. That faith that you have in your own abilities will give you a boost to walk confidently into success.
2021 will be the year that you unapologetically claim everything that is yours.
Are you a member of our insiders squad? Join us in the xoTribe Members Community today!
Featured image by Shutterstock

Keep reading...
Show less
I'm sure most of us have heard of the term equally yoked at least once or several times in life—but do we really know what it means? The phrase was founded in the Christian church stemming from scripture stating that Christians and nonbelievers shouldn't be in a romantic union. Being 'equally yoked' begins and ends with how much you and your partner's values and beliefs align. Here is a glimpse of what being equally yoked means from a pastor's and a therapist's lens so that everyone can apply this discernment to their romantic unions.
Being equally yoked from a pastor's lens: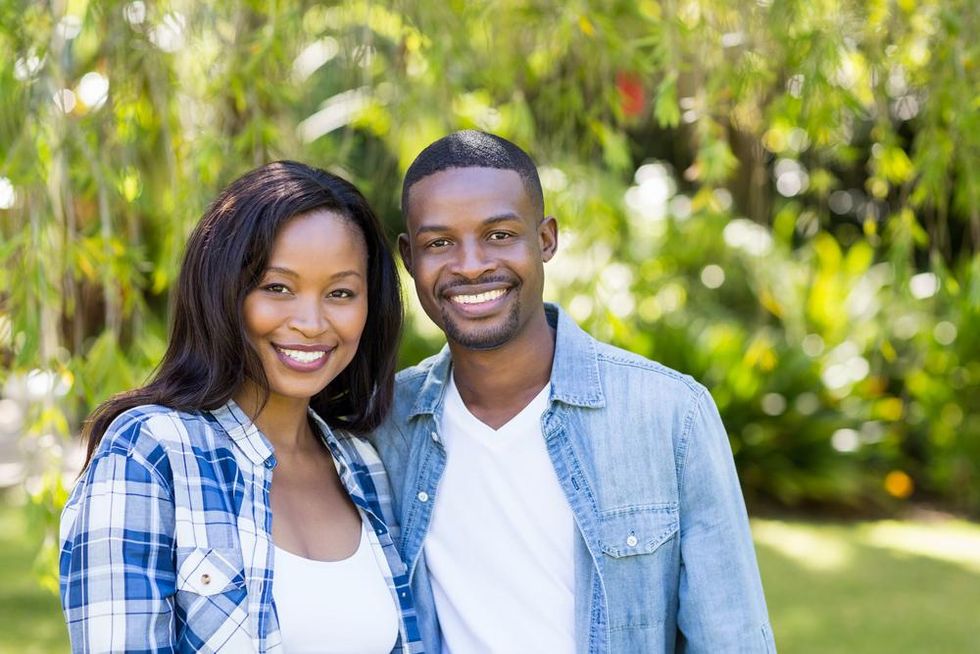 Shutterstock
For believers, the phrase equally yoked is often rooted in spirituality. According to Pastor Malcolm from the Brooklyn-based Pathway To Life Ministries, what equally yoked means is to be joined together. "This means these individuals should be compatible, they're able to agree on most things, and their values are aligned. This is also true in secular relationships, but biblical speaking in 2 Corinthians 6:14 'that we must not be unevenly yoked together with those who do not believe. What fellowship hath righteousness with unrighteousness, and what communion hath light with darkness?'" she conveys. 'My question is, how can we effectively communicate when we are on opposite sides? That is being unevenly yoked!"

So if we're able to dissect equally yoked further, it starts with aligning your faith within your union, and if we don't believe in those same core foundations, it's basically a no-go in the church. But you can be unequally yoked with a believer as well because we aren't a monolith, and God doesn't just prepare the world of men to be your partner for a lifetime. He assigns an imperfect yet perfect man in your life—on His timing, not yours.
"Oftentimes, Christians are engaged in relationships that are not ordained by God. It does not mean that the believer that you like is right for you," Pastor Malcolm states. "My advice is that we seek God in everything that we do. Ask Him to send the right person."
When you and your partner's values are misaligned and you're unequally yoked:
The most essential part of a romantic relationship doesn't lie in a person's appearance (though this is important) or how many followers they have on their socials or how well they dress. It is grounded on you and your partner's shared perspective in the life you want to build together, along with continuously communicating when things are great and when they aren't and what things you're open to compromising and sacrificing.
"On Sunday when she wants to go to church, and he would prefer to hang out with friends at a bar, or just stay home or better yet just not interested in church at all," states Pastor Malcolm. "This is how you know they are unequally yoked."
I'm sure we all may have a friend or family member in what seems to be in an unequally yoked marriage or partnership. Imagine the spiritual intimacy she would love to explore with her partner and isn't able to because he doesn't believe in God, doesn't believe in prayer, or is indifferent about reading the bible together. For some households, it works out because each partner respects their differences. But for others, it tears them apart slowly and creates an uphill battle of resentment.
Being equally yoked from a therapist's lens: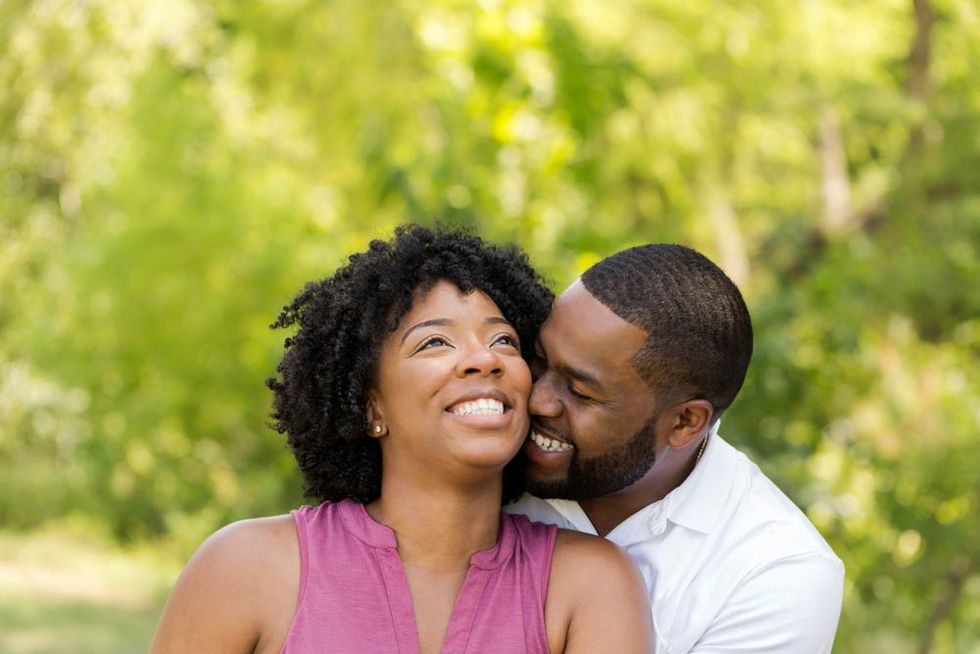 Shutterstock
I also interviewed a therapist to apply to nonbelievers and for anyone like myself that loves to explore the depths of compatibility versus incompatibility in our love lives. I asked licensed marriage and family therapist Kimberly Panganiban, from Choosing Therapy, an online therapy platform, to describe being equally yoked in a non-religious perspective. Her response?
"Being equally yoked (in a non-religious perspective) means that you are with someone that you can count on to work with you as a team. You can trust them to be there for you and to navigate the differences you have well."
Seeing your marriage or partnership as a team makes it easier for you to be more compassionate and understanding with your partner versus withdrawn and indifferent as you would with a competitor. "If you Google equally yoked, most of what you will see talks about being aligned in values, beliefs, and goals (religious or otherwise)," states Panganiban. "In every relationship, there will be values/beliefs/goals that your partner is aligned on, and there will be values/beliefs/goals where you don't entirely match up. This is because you are two different people, and so you will never completely agree on everything."
"The key is finding a partner in which you can live with the differences you have and work together to make those differences feel OK. We all have to decide what differences we can deal with and what we can't. But most importantly, we need a partner that is willing to manage these differences as a team."
Tips for finding a partner who is equally yoked:
The older I'm becoming, the more I'm learning to listen to my spirit and honor what I really want in partnership because ignoring red flags only hurts me most in the long run. I asked Kimberly how she'd advise individuals seeking equally yoked partners for them, what signs we should look into, and what red flags we should avoid? She had some insightful tips to share: "When looking for an equally yoked partner, you must ask yourself, 'Can I live with the differences we have? Can I trust this person? Is this person committed to the relationship?' If you can answer yes to these three questions, you are equally yoked. If not, it is probably time to move on."
"Where people get into trouble is when they rationalize concerns in the relationship and expect things to change. Most of the time, the problems people face at the beginning of a relationship are the ones they will continue to grapple with so, be honest with yourself early on in the relationship as to whether the differences you have are something you can deal with forever or not. "
The more you know and honor yourself, the more likely you will follow where your spirit or instincts guide you. Finding your equally yoked partner won't be easy, but what makes your significant other 'significant' if you didn't have to go through much to meet them—offering the best you, you can be.
Keep working on yourself; take your time dating to see people's true colors to see if this is your person. Remember, it's the slow and steady that wins the race, and who and what's for you will never miss you.
Are you a member of our insiders squad? Join us in the xoTribe Members Community today!
Featured image by Shutterstock
Keep reading...
Show less
As I near 25, I'm not sure if I'm the target audience for Grown-ish anymore, but I still watch it faithfully every week. On one hand, I feel it keeps me young; my old soul requires a regimen to keep with the times. On the other, I have a strong desire to support up-and-coming artists of color, like Yara Shahidi and Chloe x Halle, who are not only wildly talented, but also using their crafts to bring light to important topics. The show exhibits an earnest effort to incorporate stories that represent diverse walks of life. Naturally, being set on a college campus, Grown-ish discusses sexuality a great deal, investigating topics ranging from exploratory experiences, to defining consent, to LGBTQ+ issues.
A few weeks ago, I sat down eagerly to watch episode ten of season three and was thoroughly fascinated when the topic -- celibacy -- was revealed. The episode started out pretty typically, with Ana, a member of the show's central friend group, going on a date with a guy named Javi. Based on the flirtatious banter in the car when they pulled up to Ana's house, it's clear the date went well. At this point, any viewer invested in the story rejoices, because Ana has had a difficult run when it comes to finding love. Javi walks Ana to her door and is invited inside, presumably to hook up. However, just as things are heating up, Javi stops things and gently tells Ana that he made a recent decision to rededicate his life to Christ and to, subsequently, practice abstinence. Hearing Javi say those words, Ana blanched with surprise. I was just as shocked as she was. I squealed with interest and made my husband watch it with me from the beginning.
grown-ish Season 3, Episode 10 | Sneak Peek: Javi Surprises Ana | Freeform www.youtube.com
The source of my enthusiasm about the story that was unfolding was twofold. One reason I connected to these events was because my now husband and I, who I met in college, had decided first as individuals, then as a couple, to wait until marriage to have sex.

Practicing abstinence was probably the hardest and best decision I've ever made, and an important part of my story. While I share that story with my husband and some friends, it's not the mainstream narrative represented in the media which is the second reason I was so compelled by this plot. In my favorite shows, the most common picture of sexuality is generally one of liberal exploration; sex at is best is depicted to be with diverse partners, with frequent partners, and commonly occurring during adolescence. While this isn't always the case, virginity and sexlessness are often depicted as anomalous, involuntary, corny, and even an indication of inferiority.
Ana and Javi's storyline runs parallel to those of characters like Aaron, who holds the position that no self-respecting man would not have sex for six months. With that being the majority mentality of the show, I was eager to see how the show approached this alternative path. I wondered if the idea of a celibate lifestyle would be given equal dignity and respect as the other paths represented. I was increasingly pleasantly surprised as the show's events unfolded, and Ana and Javi's journey wasn't presented as this weird thing, wasn't overly idealized, and was treated as legitimate.
As someone who can relate to the ups and downs of celibacy, I noticed certain elements that Grown-ish got right about a journey of spiritually-motivated celibacy.
Sometimes You Fall Down and You Have to Get Back Up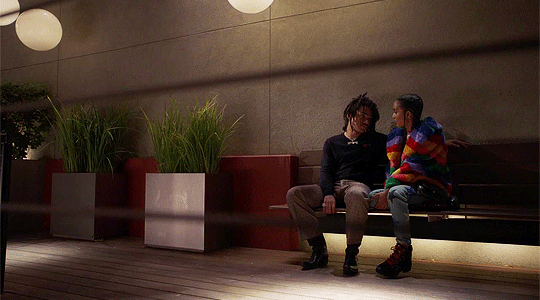 I know some Christians I know were disappointed to see Ana and Javi tumble back in bed after having made the commitment to wait. However, while I sympathized with the guilt the characters felt after violating their expectations of themselves, I found the depiction to be refreshing in its realism, because no one is perfect.
Celibacy can be a process that involves failures along the way, followed by rallying and renewed commitment, but that shouldn't lead to feelings of defeat. Abstaining from sex is countercultural and can feel like going against the grain, but it comes down to is making sacrifices where necessary.
In the show, I love how you see Ana and Javi going through that process of falling off the wagon, solidifying their "why," reassessing their boundaries, and relying on their faith and community to give them strength going forward. The important part was that they allowed the lessons they learned from their failures to inform a new approach as they tried again.
Saying 'No' to Sex Requires Saying 'Yes' to Something Else
The truth is that avoiding sex isn't easy, especially on a college campus, where there are so many opportunities to partake and sex is often considered an important part of coming of age. For me, though I grew up in a household that valued saving sex for marriage, my parents' standards weren't enough to keep me on that path in college. Being on my own and faced with so many choices, I had to develop a conviction strong enough to stand on in times of temptation. I was motivated by a desire to please God and trust Him; I genuinely believed obeying Him was best for me.
While I was interested in sex and found dating fun, I formed a belief that sex is deeply sacred, and I desired to focus my dating life on building friendships, healing my emotional traumas, and discerning whether marriage would be a reasonable goal with a given person.
In the show, Javi says that he decided to put sex on the shelf to clear his head so he could hear God better. He and Ana hit a snag in their relationship early on when her convictions didn't align with his. After asking Javi where he got his strength from and later rekindling her own relationship with God, Ana found her "why" for being celibate -- being at peace with God and pursuing relationships that were based on more than sex -- and it gave her the strength she needed to move forward.
It Helps to Have a Community of Like-Minded People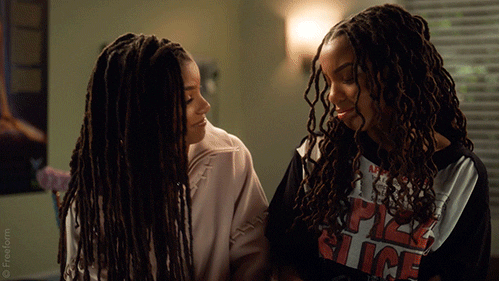 A consistent theme in Ana and Javi's journey pursuing a celibate relationship is remaining rooted in community. Having access to and spending time with like-minded people plays a major role in fortifying their commitment to their faith and their celibacy journey, especially when they mess up. Another facet of having positive reinforcement was their friendship with one another and their shared values.
I can speak from personal experience when I say that remaining celibate is so much easier when you have a partner who shares your values and carries their own conviction about celibacy. It's difficult enough having physical boundaries when you're in love and longing to express that physically, without the added temptation of the other person low-key seducing you. It helps to be with someone who understands and knows how to help you meet your goals.
Some people also consider sex to be a vital component of a loving relationship, even before marriage, so it can cause some distress if you're not on the same page and one person feels their needs are not being met. When one person has to violate their own boundaries to meet the needs of the other, it can only lead to resentment.
There are a lot of misconceptions out there about what it means to make a faith-based decision to lead a celibate life. One that I've heard a lot is the perception that following Jesus makes you somehow disinterested in sex until marriage. The other is that celibacy is impossible. Neither is true.
To choose to abstain from sex is a daily commitment to live in that tension between acknowledging your existing sexuality, and that a desire for sex is natural and beneficial, and delaying gratification until your circumstances facilitate the best environment for you to thrive sexually, based on your convictions.
The beauty of art is that it can represent all walks of life. It's great to see celibacy included in the definition of what it can mean to be sexually liberated.
Are you a member of our insiders squad? Join us in the xoTribe Members Community today!
Featured image via Giphy
Keep reading...
Show less
DeVon Franklin and Meagan Good's start of their relationship was interesting to say the least, and a story that they have told many times over. It was pretty standard for both of them: boy meets girl, boy likes girl, boy thinks girl is out of his league. Girl meets boy, girls like boy, girl starts telling everyone that he was her husband.
But there was one factor to their relationship that wasn't as ordinary: celibacy. More specifically, his celibacy, set to the tune of ten entire years. Ten. Decade. Diaz. Dix.
Fortunately for the happy couple, the stars aligned at the right time, and the two have stood by each other's side ever since.
In 2011, the two began dating after getting to know each other on the set of the film Jumping the Broom, and the two eventually got married in June 2012. According to the actress, their marriage was preordained by God.
"The first thing that God told me was that it was time to get out of [a not-so-great] relationship. The second thing that God told me was that it was time to be celibate. The third thing that God told me was that Devon was my husband."
But it was when the two joined Oprah on the OWN Network's Super Soul Sunday to discuss that we learned how their relationship is deeper than what they could ever express.
On why Franklin decided to be celibate:
"I was raised in the church. So from a very early age, I was taught, you know, wait--you gotta wait 'til marriage. And I definitely subscribed to that. But when I got in high school, I didn't wait. But I was still telling people that I was waitng because I didn't have enough courage to let people know that I made a different choice in my life."
He continued:
"I started preaching when I was 15, so I was teaching people how to live. I felt like I was doing that publicly. But privately I was doing something different. And the public person and the private person were at war. I had no peace."
He goes on to discuss being in a bad relationship as well, and him speaking to God about helping him.
"I said, God, I don't have enough strength to get out of this, but if you get me out of this relationship, then I am going to practice 'the wait.' so I can align my public self with my private self so I can have peace."
And since that day, he began practicing celibacy with an iron fist and didn't break his promise until his wife Meagan came along:
"Because if I have no discipline in sex before marriage, then I have no discipline in sex after marriage. What you've practiced, and what habits you have, are still there."
And what Meagan shared what she learned in waiting too:
One of the most profound moments came when Meagan told it like it is on how we can determine who is husband material. When Oprah asks, "Women usually say, 'I can wait.' But if I don't at some point, I am going to lose him. So your waiting doesn't work unless the other person is waiting too right?"
"That was a big issue for me because if he does leave me because I am not worth him waiting in his eyes, then he's not my husband. If someone does not think I am worthy of wanting to be the best version of myself, and wanting to get healing, and wanting to set myself up for success, if they won't do that with me, then I don't want to spend the rest of my life with them."
Watch the full video below:
--
Featured image by Kathy Hutchins / Shutterstock.com
Keep reading...
Show less
Something that I think I can say for just about everyone who grew up "religious" yet decided to embark upon their own spiritual journey at some point in their adult life, it's that you start to see your relationship with God in a way that is similar to human beings in the sense that—sometimes things are really great, other times things are super challenging, and then there are moments when all you've got is your commitment and faith to stand on. It's during those "category C" seasons when, no matter how much you love the Lord, you can still find yourself feeling somewhat…disconnected.
2020 tried us in every way, including when it came to the growth and even stability of our spiritual lives. And so, if you love God with all that you are and yet, something seems a little "off" right now, I want to share with you 10 practical things that can help you feel closer and more connected to Him again.
Featured image by Shutterstock
Keep reading...
Show less
I think I can confidently speak for all of us when I say that everyone and their mama had a crush on Romeo Miller at some point in their life. I mean, did you see him? He was every young Black girl's dream - swag, perfect skin, adorable smile and hair that you just always wanted to play in. This is my inner child talking, by the way, not my grown-ass 24-year-old self. Let's just make it clear. Even though years later, the 31-year-old rapper is still showing admirers of yesteryear that there are a bevy of reasons he's considered eye candy.
From his days on The Romeo Show with his father Master P to executive producing WeTV's Growing Up Hip-Hop, we've watched this boy grow up into the spiritually guided, sensible, humble young man he is today. When I connected with Romeo over the phone, I had no idea that I was in for a therapy session of a lifetime. But before we could even get into any of the love, sex and faith talking points, I had to ask him about his latest venture as a host on Fox Soul's The Mix.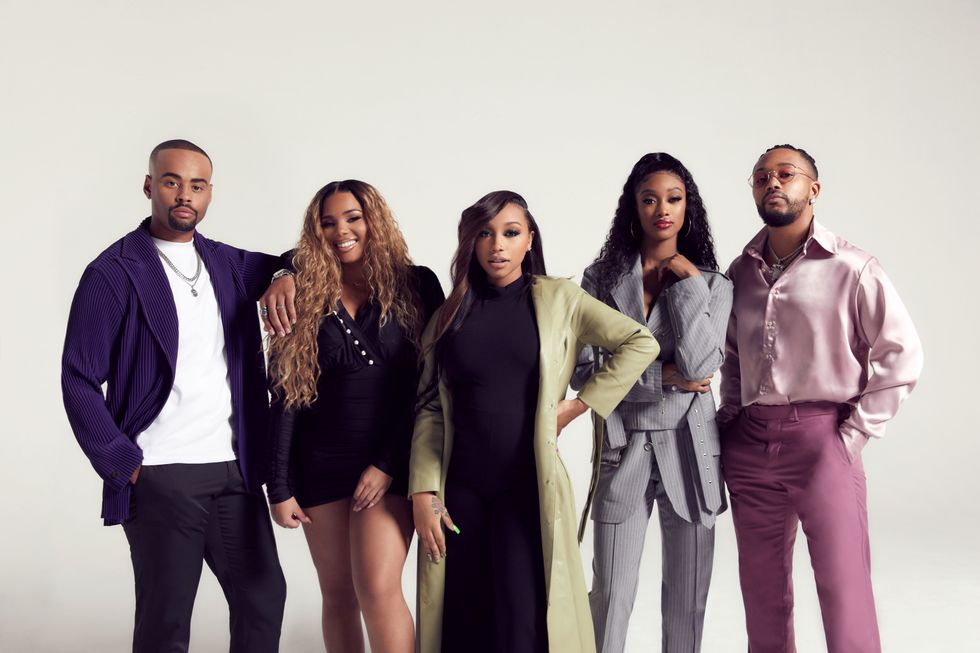 The cast of the live talk show, 'The Mix'
Courtesy of The Mix
"As a kid, I always wanted to use my entertainment platform to do something bigger. I was always reserved, but I came to life when the lights came on," Miller said as he reminisced back to his days as a child star. He was deemed as the Dr. Phil or Oprah Winfrey of the house because of his ability to give sound advice on love and spirituality due to having his younger years sped up while in the industry. Little did this natural introvert know that his family would be speaking his role as a talk show host into existence.
When showrunner Jill King reached out to Romeo after Tiny's show inception, he took it as a sign from God to pursue his purpose. "It's the beauty of God and not knowing where life will take you if you just try and live another day," he said to me. "If you're living, that's the greatest gift. You never know what could happen tomorrow. Some of your best days might be once you turn that chapter."
xoNecole had the chance to chop it up with the child star-turned-talk show host about his new gig on FOX Soul's The Mix, the importance of faith and a relationship with God if you're gonna be in a relationship with him, and the most important lessons he's learned about love .
xoNecole: Tell me about 'The Mix'. What has your experience been like thus far on the show?
Romeo Miller: This show is so cool! I did it because of the voices on the show. This is a host that's never been seen representing for young Black America. There's no talk show like that and I thought it was very important for this time if we're truly going to make a difference in this world. If we're all gonna be equal and bring that to light, you need a talk show like this. With Zonnique [Pullins], Anton [Peeples], Jamie [DuBose], and Jazz [Anderson], I think you get a little bit of everything. I call it "The Mix Gumbo"; this is the gumbo version of all the talk shows.
Why do you believe it's so important for 'The Mix' to have Black Gen Z and millennial hosts? What viewpoints can our generation offer on topics like love, spirituality, social justice, and all that stuff?
Everybody deserves to be heard - it's that simple. As I get older, I see people look at me, but I don't have all the answers. The more time I'm given on Earth, I become wiser and at this point in my life, you're still seeing me grow, but the thing I know about my career is this second wave around, I want to make sure I'm doing everything in my power to empower and educate our people, and to make sure our people have a voice. Black comes in many shades, we come from A to Z, 1 through 10, and there are so many variations. That's what you see with us - there's so many different perspectives, but at the end of the day, we come from the same home and culture.
As a host who focuses mainly on love, relationships and spirituality, what do you think you can offer as a key piece of dating advice to your viewers?
Man, shorty, do you know who you're talking to? I told you they call me Dr. Romeo Phil. Whatever you need, I got you on the dating end! (laughs) I could talk to you all day about dating and love. My biggest key to finding happiness and that department is love is actually easy. If you truly think about love, you could love your parents, you could love your friends, you could love your dog, but when you find somebody that you love, that doesn't instantly mean that's your person.
I think that's where our generation gets it twisted. We're so attracted, we love this person and we jump to the conclusion that this is our person. I always tell people if you truly wanna be happy and wanna find something real, just go towards the people who show that they value you. Don't say that they value you, but show that they value you. Trust and value - that's something that will be ten times harder to find than love.
When we first got on the phone, you mentioned that you are a man of God. As a woman of God, I have to ask you this: how important is it for you to be with someone who is also a believer? Is that a non-negotiable for you?
Oh! Well, if you read the Bible, we're not supposed to judge and we're supposed to bring as many people to heaven that we can, right? The reality of it is, morally, there is a difference. I don't jump to somebody who doesn't believe, I don't mind being their friend, but morally, there's just a difference with somebody who doesn't believe in anything. Not saying they can't grow into finding that love for God, but I've always seen that it is harder for me to be romantically connected with that person because God plays such a big place in my heart and my life. It's no judgment, but sometimes some people have a higher calling. I have some friends who married people who didn't believe and once they found that person, that connection brought them closer to God.
I think it's different for everybody, but for me, I just want people to know that everybody's accepted. If God could accept all of us, who am I to be somebody to judge? I think we all find God at different times and that's your journey, but for me, knowing somebody who grew up with that foundation of God makes it easier for me to make that connection.
"It is harder for me to be romantically connected with that person because God plays such a big place in my heart and my life. It's no judgment, but sometimes some people have a higher calling."
Speaking of connection, you're a public figure - I'm sure you make connections all the time and women wanna make connections with you, too. How difficult is it for you to find time to  date when you're in the public eye all the time?
This is the thing. I had this friend back in the day who told me, "Rome, you're never gonna find love because of who you are. You've been in the limelight as Lil' Romeo since you were a kid, so who's really there for you?" God put me in this position for a reason to where certain things would bother other people and it would never bother me. I'm very good at knowing who's for me and who's not. I'm not perfect and I think we've all dealt with people who weren't very deserving of our time, but you've got to live and learn. I think that's what prepares you for your person. You have to learn those lessons so you could be the best future husband or wife that you could be for your soulmate.
In my case, the whole COVID-19 pandemic actually helped me in my love life because I was able to FaceTime and actually talk to people who I never had time to talk to. That was the silver lining for me because I went through my entire life without realizing I was just going, going, going and working since I was 10 years old. I never took longer than three days off - ever. Finally having the time to talk to people and get to know them, it was a silver lining during this whole shutdown.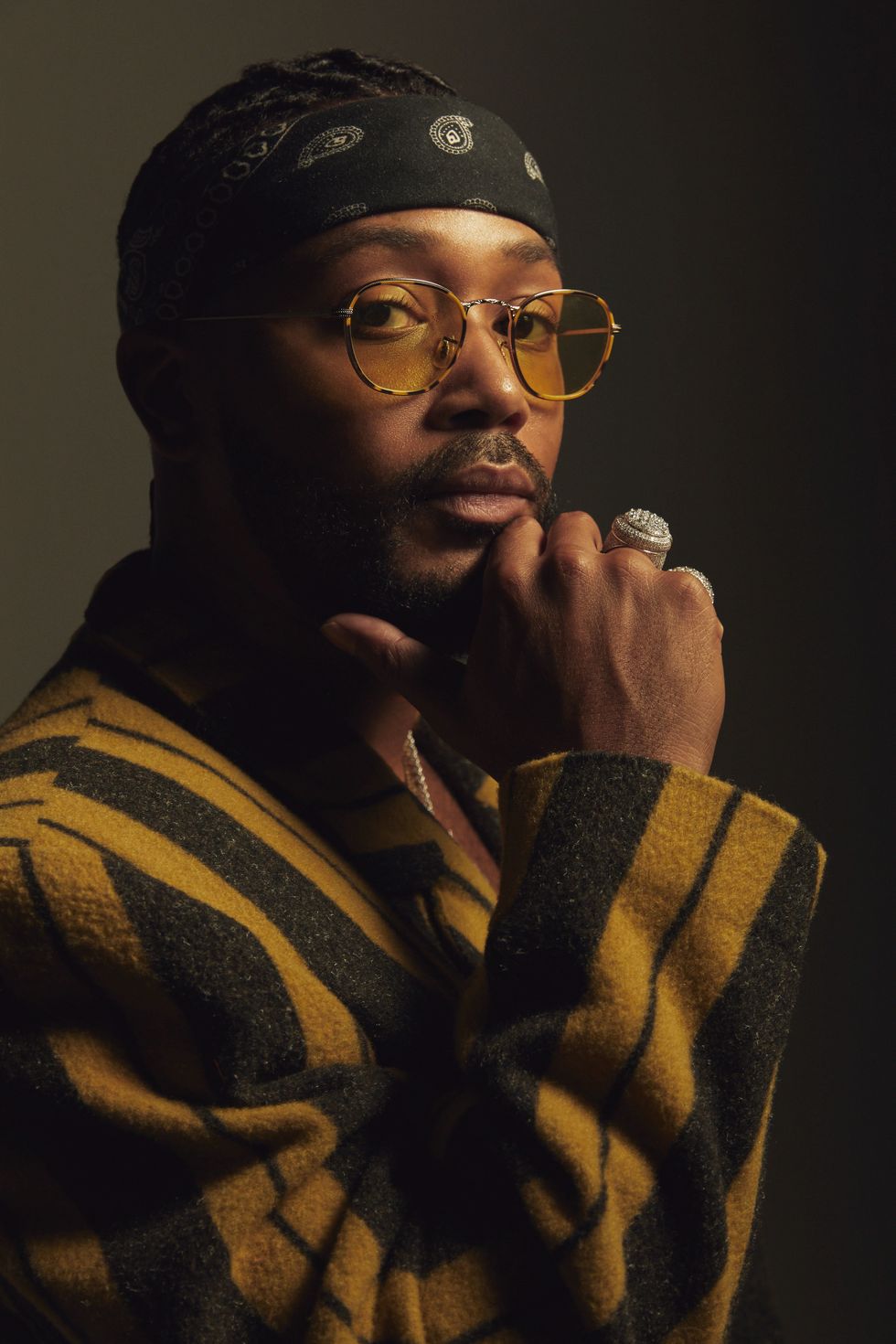 Courtesy of KAC Images PR
"I'm very good at knowing who's for me and who's not. I'm not perfect and I think we've all dealt with people who weren't very deserving of our time, but you've got to live and learn. I think that's what prepares you for your person. You have to learn those lessons so you could be the best future husband or wife that you could be for your soulmate."
Let's take it back a bit to when you were a child star. You mentioned that you only had, at the most, three days off at a time. Do you believe it was easier for you to date when you were younger or now that you're an adult?
When you look at this generation, a lot of our most successful people aren't the cool kids in high school who were chasing girls. They're the ones who were building, playing with the computers and trying to figure out how they can make the world a better place. That's how I was. I worked my butt off as a kid, I loved doing what I did, and it made me successful and famous in the world's eye. I never did anything for girls and at a young age, I used to spend my money on Pokemon cards and be with my friends playing basketball. It was never my focus to be cool because this girl has to like me. Maybe because I was a nice looking kid and I never had any problems in that department. Some would say their first crush was Lil' Romeo, so I never felt that pressure to go above and beyond to do something for a girl's attention. I had my first puppy love when I was probably 14, but I didn't get in my first relationship until college.

It was a lot easier when you liked a girl because all you had to do was give them a lollipop back in the day (laughs). Nowadays, as an adult, there's different levels. Some people want family and for some people, if you don't like their family, that can play a big part. You want to find someone who matches your hunger and passion for life. When you're a kid, you just like who you like and I think that's why kids are so amazing. Social media does make dating a lot harder in this time and age because a lot of people are lost in the comparison game and trying to keep up with other people.
I'm very private now and I've learned my lesson. I've been burned a few times by putting relationships out there and thinking you have to show it to the world, but now I'm at a point where if you really want to find something real, you have to live social media free. Why are you really getting to know this person? Are you getting to know them to show them off, or just so people think you're happy? Are you truly getting to know them because they make you happy? A private life is a happy life.
Social media is definitely having a huge impact on dating. Do you believe that old school courtship is dead, thanks to social media and dating apps, or is there hope for this generation yet?
I don't think it's dying, I just don't think it's highlighted. I don't think real love will ever die, it's just about who we put the spotlight on. There's a lot of people out there who found real love and who are respected by their mates. If we're highlighting certain kinds of relationships, that's what the younger generations are going to think is cool or the way to go. That's why I play my part and I try to show any woman I meet in my life, anybody I ever date, what a real man is. Even if that person isn't the person for me, they know what to look for, what to expect and they have a standard. I tell my little sisters there's a difference between somebody wanting you and proving that they deserve you.
There's a lot of women who have men that treat them with respect, show them that they're more than just a hookup and treat them like they really want a partner for life. That's why people look at me and ask, "Why isn't Romeo married yet or have kids?" I'm going to do this right so I only have to do this one time because I am very old school and have an old soul. I want my person to be my first and my last person. I'm not trying to get married over and over. Not saying that anything's wrong with that, but I've been in a household where I've seen divorce and the beauty of marriage. I just want to make sure I'm doing everything right and taking my time. Everyone I've ever talked to, I take baby steps. If someone truly cares for you or wants you, they're going to be willing to take those baby steps to truly get to know you. All the men need to step up out there, but all the women need to stop accepting certain things from these little boys as well. It takes two to tango!
Speak on it!
(Laughs) Men wouldn't feel they could get away with things you wouldn't allow them. If a man cherishes something, he's not going to do something to lose it unless you allow them to do that. I think we have to get out of that mindset of, "He's going to do this anyway." No, somebody who truly cares for you is going to try their best not to ever hurt you. Women have to realize that you don't have to settle for being hurt or being let down. A lot of super successful men become successful and a lot of women let them do what they do because of a certain status. Whether they're an NBA player or a rapper, so women are like, "He can have any woman he wants, so I might as well hold him down." Is that really for you if somebody isn't gonna do what they have to do for you?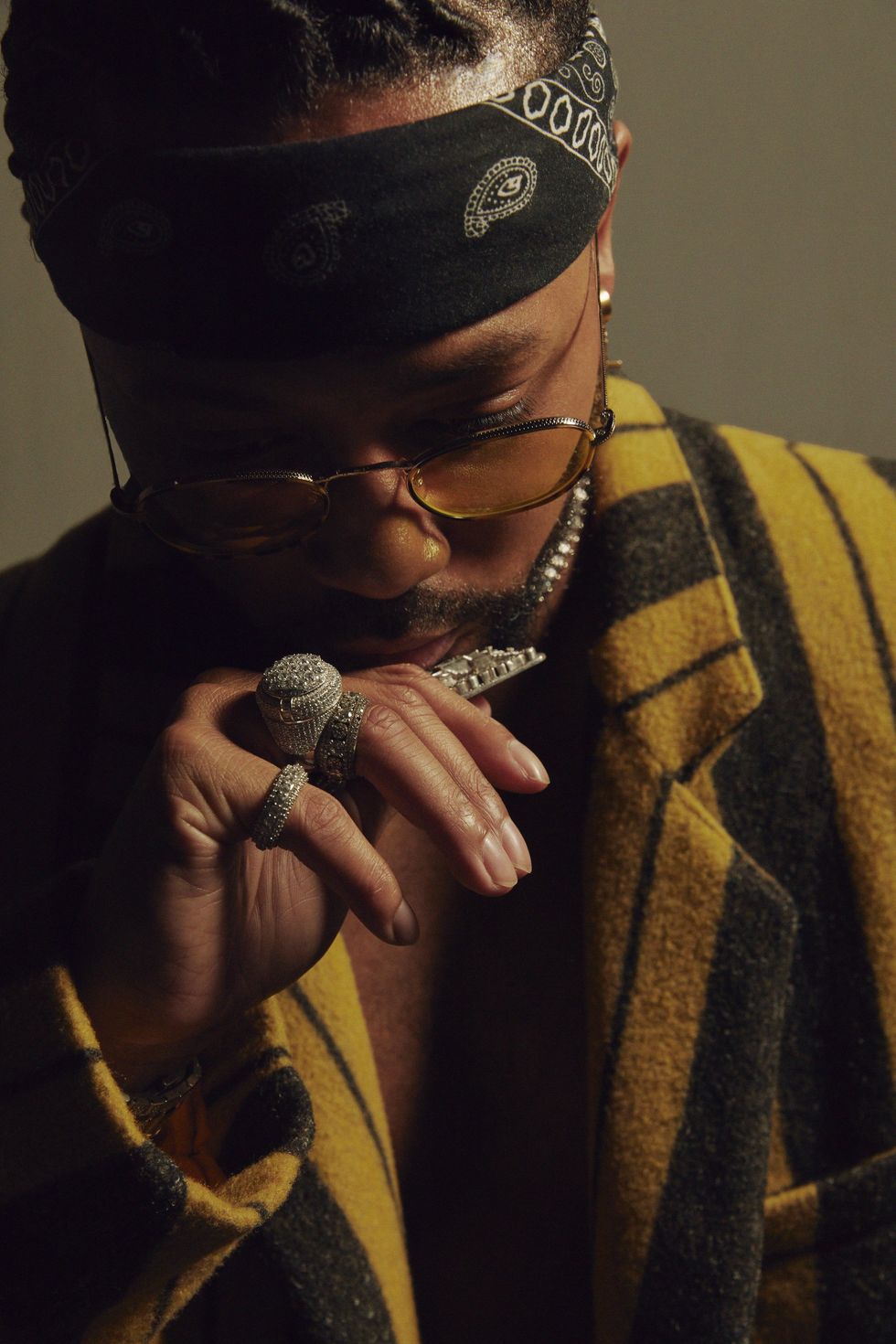 Courtesy of KAC Images PR
"If we're highlighting certain kinds of relationships, that's what the younger generations are going to think is cool or the way to go. That's why I play my part and I try to show any woman I meet in my life, anybody I ever date, what a real man is. Even if that person isn't the person for me, they know what to look for, what to expect and they have a standard. I tell my little sisters there's a difference between somebody wanting you and proving that they deserve you."
There are certain ways to approach a woman and you seem like a gentleman. I don't see you walking up to a woman and saying, "Hey, I'm Romeo. Give me your number." What does it look like when you're trying to get to know someone? Do you have any pick up lines or do you just see where it goes?
It's a little bit of both. It's about what you feel. If you feel something, you have to act on that. I've been in situations where I did a little bit of everything where I tried to come up with a cool line or if I see somebody, I'm just gonna put it all out there. That's a question that you know the answer to because it's all in how you feel because that girl may like that little line that you came up with and she may think it's cute. Or, she may like that you're so confident and bold that you cross the street just to say hi to her and ask her out. You have to go with the heart on that one because we all find our person in different ways.
What do you think your 20s and early 30s has taught you about love, dating, relationships and sex?
I'm just now entering my 30s, but my 20s prepared me to be even ten times greater of a lover than I was in my 20s. I learned that just because you have chemistry, you're attracted to somebody and you love somebody, that doesn't mean that's your somebody. My 20s also taught me to find love on your own time and you can't succumb to the ways of this world. I think we all get lost in what's cool right now and fall off track sometimes, but you could always get back on track. Go with what you feel and stop following the world because God is real, but the devil is real too and he's here to tempt you into something you don't have any business in.
I learned a lot about separation leading into year 30. I had a dream as a kid that my best years would be in my 30s so I think the best is yet to come because I'm finally becoming the man who I know I'm supposed to become. Even though I had this amazing career, I was very obedient as a child, and I've done things at a certain level to set the bar. If you're here another day, you're smarter than yesterday.
"My 20s also taught me to find love on your own time and you can't succumb to the ways of this world. I think we all get lost in what's cool right now and fall off track sometimes, but you could always get back on track. Go with what you feel and stop following the world because God is real, but the devil is real too and he's here to tempt you into something you don't have any business in."
Since you're Romeo, I have to ask this question because I'm sure inquiring minds will want to know. If you could build your ideal woman, what would be some of her most important attributes and characteristics beyond the physical stuff?
This is what changed in my 20s and going into my 30s. As a kid, you always have this dream girl and one thing I realized is that I never even dated my dream girl. You learn that it's not about your ideal person or about characteristics, it's about the soul. Who captures your soul and your heart?
My ideal woman is someone who's ambitious, passionate about your dreams and goals - if you're not passionate, you'll never understand a man like me because I'll stay up two days straight just to accomplish a goal. Education is very big, family-orientated, God-fearing and a big thing for me is [being] ready for kids. I'm ready to have my little basketball team. Family is everything. If I found a perfect girl right now and she's like, "I'm not ready for kids," you're probably not the one for me because I feel like God put me here to make some babies tomorrow.
If you're the one for me, we're going to be ready for that journey together. Everything else, I don't really care [about]. You could be short, tall, long hair, short hair - it doesn't matter if you have those attributes.
Featured image by KAC Images PR
Keep reading...
Show less