There's this phenomenon that's being talked about on social media as well as in the news, where a wave of people have sparked what is now being called the "Great Resignation." Professionals have been chucking the deuces to working their 9-to-5s and saying to hell with pandemic-era fear and hesitation. This recent wave, which includes at least 4.3 million workers, has been led by—you guessed it—women, who have been quitting their jobs at a higher rate than men.
And here are some telling tidbits about the who, what, where, when and why of it all: Harvard Business Review reports that resignation numbers are the highest in the healthcare and tech industries, both areas where high levels of stress came in with the increased demand during and after the pandemic. Rates are also high among mid-career workers (Hey, all my geriatric millennials! Heeey!) who perhaps have "reached a breaking point" and are rethinking career and life goals.
Let's get into a few real-life stories of Black women who took the plunge to find success and fulfillment, redefine balance, and get to the bag in ways that shift the narrative.
Allyssa resigned from her job as a VP in marketing after more than a decade managing multimillion-dollar campaigns for global beauty and luxury brands. She officially launched her company, Meg & Munro, in September 2020 and hasn't looked back since. "I left because I began to notice that despite resounding success, I was frequently being overlooked as a Black consumer of those brands and as a key strategist on the marketing team," Alyssa says. "With the goal of bringing more inclusivity to the marketing field, I launched a marketing and communications agency for beauty and lifestyle brands."
She held a passion to tap into new audiences and offer her skills on her own terms, while expanding the landscape of brand awareness. "With the growing attention to the multicultural beauty and personal care category in the height of the pandemic, many brands needed help reaching the same diverse consumers they once ignored," she added. "Through public relations, social media, and influencer partnerships, my agency drives visibility, interest and demand for brands aiming to reach multicultural consumers."
"Surprisingly, the pandemic allowed me to double down on my decision to leave my full-time marketing position. I saw how uncertain things were in the workplace and thought it was a better use of my time and talents to grow my own business."
Allyssa has enjoyed her new normal after taking the leap. "I now experience less anxiety (no more Sunday Scaries!) and have a lot more ownership over my work and time," she says. "Since launching, we have worked with dozens of beauty and lifestyle brands and creators including Converse Shoes, Footlocker, Anderson Bluu, Her Agenda, Strange Bird Beauty, Avocurl, and Yawoni just to name a few. Our work and clients have also appeared on The View and in Glamour, Forbes, Refinery29, Good Housekeeping, Hypebeast, Goop, and much more!"
For others who might be pausing their efforts to go forward with leaving their jobs, especially at a prime time when millions of companies and professionals are reevaluating strategies and goals, she urges planning and patience. "Leverage your network. It's important to communicate your values and let others know your goals for starting a business. Second, it's very important to plan your finances and strategy for making money within the first few years of operating. It takes time to start seeing returns in business, and it will be difficult to scale andor make sound business decisions if you're constantly worrying about finances."
Melissa decided to go full time with her love for makeup artistry last November, after slowing growing her business as a side hustle. "I was working as an underwriting analyst for an insurance company, and my part-time business was starting to require more of my time," she recalls. "The more it grew the more I realized that's where my passion was. My career was no longer fulfilling. In addition to not feeling fulfilled in my career, I had a boss that micromanaged everything I did."
"I felt overwhelmed, undervalued, and drained. My 9-to-5 was holding me back from reaching my full potential. My boss would often deny my PTO requests and when he did approve my time off, I would feel the retaliation when I returned to work."
The final straw for Melissa was when she took approved PTO for a big wedding booking, and upon returning to the office, was met with an abrupt meeting request. "It was about my work and more micromanaging. In that moment I knew I couldn't do it for another day. I submitted my resignation letter in the middle of a pandemic not sure what would happen next."

Stepping up her game in building MeMa Creations and gaining new clientele seemed like a natural next step for Melissa. "That feeling of uncertainty—not knowing what tomorrow may bring—made me feel so uneasy, but it also made my decision to leave very clear. I didn't want to continue putting all my time and efforts into a corporation that didn't value me. I was tired of sacrificing my own dreams for someone else's dream."

Since going full-time with her business she has enjoyed a level of success that she can be proud of. "I have done makeup for more than 60 weddings, in addition to my regular clients," she says. "I also offer virtual makeup lessons, and one-on-one in-person makeup lessons. My work has been published in two major magazines in less than a year, and I am launching my makeup products before the end of the year."
Tracy started her firm in June 2020 as a pivot due to the pandemic. She'd worked for a decade in the finance industry, and had taken a leap of faith to pursue a career as a retail fashion buyer and independent image consultant. "The ongoing freelancing that I was doing lessened significantly in early 2020, but as opportunities came back, I was not comfortable doing image consulting due to the nature of the work. It was impossible to be socially distant," she said. "So when an opportunity for PR management arose, I leaned into it and grew it knowing I needed to replace my income."
Tracy's reputation preceded her, and she was able to help a previous image consulting client to help with her public image via PR management. That was when, she says, Tracy Aliche Consulting really took off.

"I took on the challenge, hit the ground running, and soon attracted opportunities to do the same for other entrepreneurs as a result of all the press I was able to secure. We now have a roster of five full-time clients, and the rise has been truly exhilarating!"
For others considering quitting their day jobs to pursue a new career or journey, Tracy suggests investing time in a bit of self-actualization. "One of the most important things to consider before leaving a job is being honest with yourself about what you're willing and not willing to sacrifice to reach your end goal," she adds. "What are you willing to give up? Would you give up your cozy apartment if it meant being able to sustain financially after leaving the workforce? If you insist on maintaining your current lifestyle as is, then creating a realistic timeline, building a financial safety net, and having a fully fleshed-out back-up plan are non-negotiables. I think it's important to know your 'why.'"
Watchen Nyanue's journey in transitioning from a 9-to-5 to entrepreneurship during the Great Resignation has a positive twist. She'd been leading a podcast that was the launchpad for her brand, all while working full time as a WNBA executive. "My job was actually amazing, but I knew that, for the sake of my reputation and for the work I'd put in, I didn't want to start letting the quality of my work drop to pursue something else and ruin the reputation I'd already built in decades of work. My company was literally behind me 100%. They knew when the podcast launched, and they are [actually] one of my clients today."
Her platform, I Choose The Ladder, helps large corporations develop and retain their high-performing Black female talent, a service that came in high demand.
"The pandemic, at least for me, was a gift and a curse. The time that we had at home gave me some time to assess what I wanted to be spending my time doing and who I wanted to be spending my time with. And because I started planting the seed already, the jump wasn't as scary as I thought it would be."
She offers some key advice for women who are thinking about joining the wave. "First I would encourage folks to ask, 'Is it the company you work for, the person you work for, or is it corporate America?' A lot of times we make large decisions based on really small factors. Maybe the company that you work for is not the best fit for what you're trying to do. That doesn't mean there's not a company that can meet your needs."
Another key piece of advice: "A lot of people go to entrepreneurship because they're running from something not because they're running to something. If you're running from a job and all of the chaos that you think might be in corporate, a lot of those things still exist in entrepreneurship. And if you have not figured out how to navigate [challenges] while on someone else's dime, it's going to be an even steeper, more expensive, more stressful, and lonely learning curve. So make sure you're running to entrepreneurship, not just from corporate America."
Featured image via Getty Images
Keep reading...
Show less
There's a rush of intrigue, fear, and guilt that happens in a moment of curiosity that prompts a search of online stories about how to start an OnlyFans. (I can't be the only one, sis.) I mean, whenever you think about the popular platform, the first words that come to mind are all related to adult films or sex.
But that's not all that savvy entrepreneurs and side hustlers are using the site for. By pure usability, the site was made for creators to offer their content for a subscription fee, putting money in their pockets and allowing them the freedom to expand their audiences or customers. According to OnlyFan's website, you could earn up to $7,495 per month—depending on the number of subscribers—offering all sorts of content.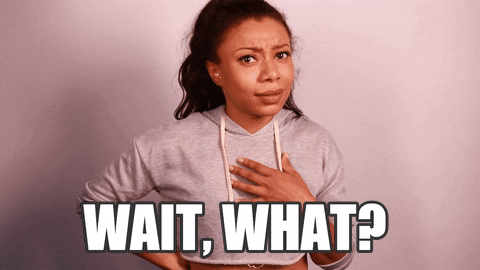 Image via Giphy
Sexual material in any form has obviously been the most dominant and talked about on the site, but that's a fact across the internet, period.
Another great caveat: There's a second option where you can offer free content and get paid per view. So it's a win-win either way for those who know how to leverage the platform's offerings.
OnlyFans charges a fee of 20% of creators' earnings from subscriptions and views, which is more attractive than having revenues on other popular video-based platforms deeply impacted by ads and other ever-changing (and often limiting) algorithms.
And you might be wondering: Why not just offer video content via your own website or a third-party webinar platform? Well, it's the same reason you wouldn't just bake 50 cakes from scratch when there's a very capable baker down the road who can manage the whole process and bake the cakes more effectively and efficiently.
Anywho, check out a few ideas for starting an OnlyFans when you're not into showing tits, booty, or any other part of your body for that matter. These are perfect for the savvy freelancer or entrepreneur with great content to offer:
1. Fitness Tutorials
True, you could post fitness sessions, tips, or advice on other platforms, but again, there's an exclusivity factor and money-making opportunity that might be being missed. A great way to complement the content you offer on other sites practically for free (or pennies for the average person just starting out) is to give a tease via the others and then promote more exclusive content via an OnlyFans page.
2. Consulting Sessions
If you have tried-and-true skills in leadership, business advancement, personal finance, or entrepreneurship, this is a huge space for you. Again, it's all about exclusivity and quality of experience. You can teach people virtually about how to start a business (or anything to do with successful business practices) and earn extra bucks for your knowledge and skin in the game.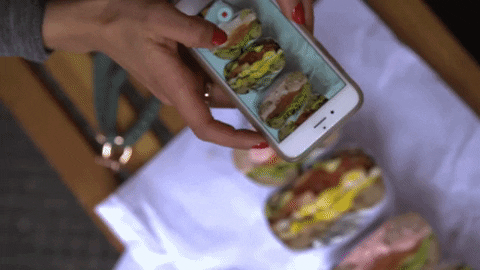 Image via Giphy
3. Food and Cooking Videos
A really cool avenue for this would be specialized cooking based on location (ie Southern, African, Italian or Asian), dietary restrictions (i.e. vegetarian, vegan, plant-based, or raw) or purpose (i.e. weight loss, weight gain, maternal health, geriatrics, etc). It's cool to produce videos for other popular platforms, but again, check your receipts and look at the return on investment. If you're great at what you do, have a unique perspective to presenting your recipes or food, or want to talk industry or workplace issues specific to food, this is a great lane to explore.
4. Fashion or Apparel Demonstrations
Ever heard of QVC or Amazon Live? Well, you literally could create your own home shopping events (or at least one that showcases the best ways to wear your items or use your creations) via an OnlyFans.
If you're like me, you've walked past something in a store thinking, "Nah, I don't need that," only to return to said store and buy said item after seeing it in a video haul, styled by a favorite fashion vlogger. And that's the sales power of demonstration in action.
Also, who doesn't like to get updates on deals, secret sales, discounts or ways to save money that others are not privy to? Many of us shopping fanatics subscribe to magazines, email newsletters, and sample sale lists for just that.
5. Live Music Performances
If you're a musician or even someone who works in the business and has access to cool events, artists, and industry updates, offer it up via video snippets, a news show, or curated experiences that can only be seen via your OnlyFans. Many people yearn for that concert or festival vibe that was relished pre-COVID, and we can all see by the super-success of platforms like Verzuz that there's definitely an audience. It's one thing to DJ or give away content for free on other sites. It's another to create real community and connection via a subscription-based portal.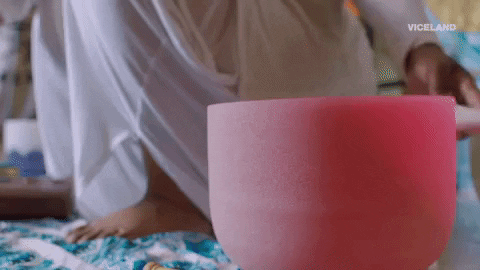 Image via Giphy
6. Wellness Sessions
There are so many apps on the market that offer limited free content just to get you hooked (hey, Calm), then draw you into paying for more access. Sis, if you're into affirmations, sleep therapy, meditation, spiritual guidance, or specialized yoga, get in where you fit in. Managing separate appointments, setting up one-off virtual webinars, and juggling multiple platforms while focusing on healing folks may not be the business. Plus, you'll be able to really zero in on a customer base that you can further connect with via other mediums.
7. Behind-the-Scenes Videos
Many people connect with brands and public figures simply by getting to know them personally (or at least feeling like they do). If you can share how you created something or videos about your day-to-day life as a mother, influencer, businesswoman, college student, newlywed (or any other major life journey), you can offer a breath of fresh air in the sometimes very dark and gloomy world of online media. Watching content on other video platforms gets a bit formulaic and dry after a while, so being able to connect with a favorite figure, brand or business in other ways can be a joy for supporters.
8. Exclusive Events Coverage
Even in this virtual post-pandemic (still pandemic?) environment, there are events to attend and people to link with. If you're an events coordinator or you're just known for always being where the action is, let people become social voyeurs for a fee. It's especially cool if you have an unique perspective, style, friend group, or personality to add a little flair to the content and context of what's being watched whether through commentary, hosting, creating pranks, or just being you.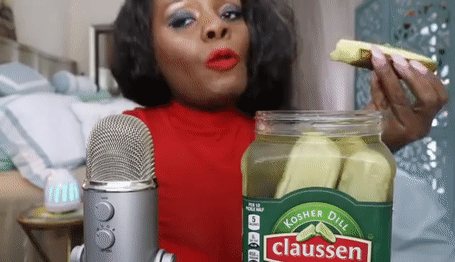 Image via Giphy
9. Exclusive Livestreams
So, we're not talking sexual or raunchy here. We're talking about being free to talk how you want to talk, look the way you want to look, and be your full self (with the obvious and very necessary limits based on the rules of the site and state and federal laws).
One thing about OnlyFans is that if it allows sexual content, it definitely allows a certain kind of freedom that other platforms either restrict heavily or don't allow at all. The censorship is real, sis.
For example, you could be restricted on some platforms for posting a very innocent photo of your feet, fully covered by bubbles, in a bathtub with a "self-care" hashtag (happened to me) or for affectionately using certain provocative words or hashtags. (This has allegedly happened to quite a few influencers and everyday folk, and many bans are determined by algorithms or filters that clearly have issues related to appropriate filtering). If you want to talk about topics you're passionate about or want to offer content that covers topics in a way that's not watered-down and stifled, this might be the perfect platform for you.
10. Niche or Specialized Community-Building
Let's say you're into cosplay (and not that kind, sis), you're a Trekkie, you love Yorkies, you're a couponing fanatic, you're obsessed with Black art, or you're into geocaching. This platform might be a great space to not only build a community of like-minded folk, but provide a space for them to be supported and nurtured. You could be into fine jewelry collection, antiquing, thrifting, independent filmmaking, or adventure tourism. Curation and quality is key, and you can offer something that connects others to opportunities, experiences or information on specialized hobbies, activities, or businesses.
Are you a member of our insiders squad? Join us in the xoTribe Members Community today!
Featured image via Getty Images
Keep reading...
Show less
Didn't know April is Financial Literacy Month? Well, now you do. And what better excuse to get your finances in check or figure out how you'll add to your already lit bank accounts? Let's get into some knowledge about credit. It's an issue we all face as we look for ways to reach financial freedom and the best road to where the money resides. Sadly, the stats reflect harsh realities for many of us. Fifty-four percent of Black adults report having no credit or a poor to fair credit score (below 640).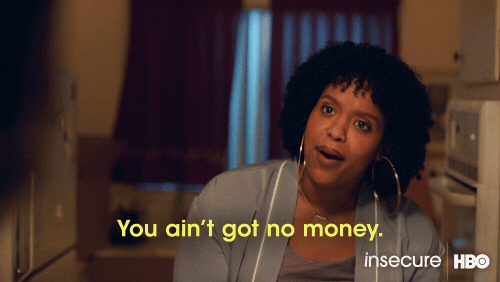 Image via Giphy
Carmen Perez, Varo Bank's personal finance advocate and creator of MakeRealCents.com, a financial fitness platform, shares the good, bad and ugly on credit. Perez, an award-winning professional who's worked for Citi and Morgan Stanley, successfully paid off $57,000 of her own debt in less than three years.
"My finances were a hot mess up until I was able to commit to a plan," she shares. After facing a lawsuit from a private lender, she had to use her last bits of savings to hire a lawyer. She readjusted her budget, completely cut out luxuries like eating out and investing in cable, and reinvested her time into a photography side hustle to bring in more cash. She also kept a close eye on her finances and savings via the cash envelop system, and by the end of 2018, she was debt-free.

It's always good to know where you are before creating a plan to get to where you want to be. So, let's get into some credit 101:
Your Credit Score: The Basics
A credit score, also referred to as your FICO score, is a number that lets lenders know how much of a risk it would be to lend you money. The score ranges from 300 (the lowest) to 850 (the highest). "It is a benchmark that lenders use to gauge how likely a person is to pay back what they owe based on past data. The more you pay things back and on time, the better your credit can be, which can help you borrow money at a lower rate for things you may need," Perez says.
There are three major credit reporting bureaus, TransUnion, Equifax and Experian, and each uses different reporting methods, thus you could have up to three different scores.
"The misconception is that we have one credit score, which is inaccurate. We have multiple, and it depends on what we're applying or aiming for," Perez says. "Your bank, for example, could be showing you a FICO score that might be conducive to opening a credit card, but your score might be different when applying for financing for something else."
Also, various things can impact your credit score, from late bill payments or rental debts to outstanding medical bills and tax liens. On the positive side, a long history of maintaining accounts in good standing, or taking on debt that you're able to manage and pay back consistently over time, are all actions that can contribute to a great credit score.
You can access your credit scores for free via AnnualCreditReport.com, and each report will have specifics on the types of accounts you have on record (such as credit card, mortgage, and student or car loans), the date those accounts were opened, information on your credit limits or loan amounts, as well as details about your payment history. Credit reports also have history on where you've lived and sometimes where you've worked. You'll want to make sure all information is up to date and accurate, especially since some information could be from fraudulent activity, a reporting misake, or an old debt of more than several years that should have dropped off.
For more information on your credit reports, look into resources offered by the credit bureaus, including apps that offer weekly updates on your credit score, credit report information, and credit products available to you. Other easy-to-use and super-helpful websites on understanding your reports are CreditKarma.com and USA.gov.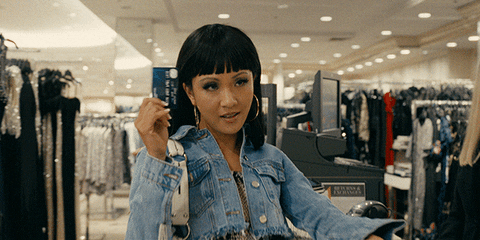 Image via Giphy
Your Credit Score: The Good
The benefits of having a "good" credit score, which is one that falls generally at a 700 or above, is access to more housing options, more confidence when applying for a loan, and lower interest rates when you get approved. "Good credit allows you to secure better housing and, in some cases, will enable you to bypass having to put a deposit down if you rent," Perez adds. "If you plan on owning, good credit can help you secure a mortgage with better financing terms for you in the long-term. The lower your interest rate, the less you'll pay in interest over time."
"You'll feel less worried about getting denied, which can help you focus more on the things that matter, like negotiating a good interest rate."

But what about if you have no credit at all (i.e. no active accounts being reported to the credit bureaus or your credit history is so limited that there's no score)? Perez recommends getting a secured credit card, one that requires a deposit but offers other great benefits for people who haven't built credit.
"Get one at bank or financial institution that you're looking to have a long-term relationship with---one that offers access to other products. You might put up $500, for example, to open the account, and it will give you access to other products later that you might find beneficial such as home and auto loans."
She also urges women to put some serious thought and research into making decisions about what cards might be best for them. Looking to resources like Nerd Wallet or reading up on your current bank's credit card options (along with the fine print) are your best bet. Be sure to get details on annual fees, card closure policies, and payment protocols.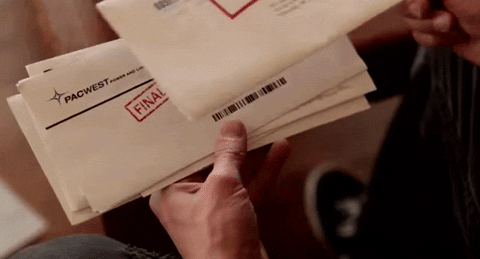 Image via Giphy
Your Credit: The Bad
In some cases, with a credit score that is below 640, a lender sees you as a higher risk for default or nonpayment of a loan. "If you haven't been good at paying back the money you've already borrowed, lenders will be more hesitant to lend you money," Perez says. "Since they are lending you the money, your loan terms, whether it be a mortgage, car loan, or credit card, will be more favorable for the lender than they will be for you. And since the lender is taking on all the risk, their reward is being able to charge you with a higher interest rate. Interest over time can add up and take away money that could be going toward your future self, like investing for retirement."
Though cash is king, when it comes to buying a home or even renting an apartment, you may need a cosigner to vouch for a loan. "Getting someone else to cosign on anything can be pretty tricky, especially when you already have bad credit," she continues. "You may also be subject to paying high deposits, which can deplete you of cash that could be going toward things like your savings or retirement."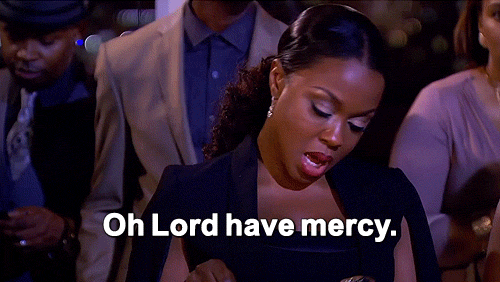 Image via Giphy
Your Credit Score: The Ugly
In Perez's case, she was sued for an outstanding debt, and this is a common practice for some lenders as well as medical service providers and property management companies. Accounts that have reached collections stages and wage garnishments can not only deplete your pockets, but they can indeed negatively impact your credit score. A bad credit score can even affect your employment opportunities. "Sometimes employers will run a credit check on you before giving you the job," she says. "If your credit isn't in a good place, they may not extend the offer."
But you can take bad credit and turn your situation around. Perez recommends looking at all your credit reports and disputing anything that might be out of date or inaccurate. Then address the open accounts with balances that are past due. "Get on the phone with your lender. Explain your situation. See if they have a hardship program, and get the information on what that actually looks like. Get those details up front first, and then go from there." Perez also suggests freezing your credit card and pausing on use versus closing them, something that could negatively impact your credit. If possible, remain in communication with companies or lenders you owe to negotiate a plan for resolving your debt. "If you get the no the first time, continue to call to see if you can get yourself on a payment plan. That's better than [the lender] hitting up your credit because you're not making payments."
There are also credit-card debt relief options offered with the understanding that many are facing pandemic-related hardships, and community resources to get help in building budgets or exploring other debt-relief options.
Perez is also a big advocate of finding a way to earn more income via a side hustle and paying down at a pace that takes into account your current lifestyle and necessities. "Make sure you're prioritizing your bills. If you're in a hole and trying to make it out, it's time to put a budget in place and figure out where your money is going."
Are you a member of our insiders squad? Join us in the xoTribe Members Community today!
Featured image via Shutterstock.
Keep reading...
Show less
Money Talks is an xoNecole series where we talk candidly to real women about how they spend money, their relationship with money, and how they spend it.
Self-proclaimed "Olivia Pope of Branding" Timeesha Duncan is no stranger to saving her finances. With a savings plan incorporating putting away 20% of what she earns per month into her savings, which she invests into a high-yield savings account, this personal brand strategist and experiential consultant is successfully developing generational wealth. Today, Timeesha is recognized as an international best-selling author, serial entrepreneur, brand marketing expert and educator who helps transform their ideas into income, monetize their genius, build strong sense of communities and social impact through leadership.
The Atlanta, Georgia resident by way of Bronx, New York has a strong belief that people should quit codependency when it comes to relying on others to fill financial gaps and not relying too much on the social security boat to pull into the dock. By building a lucrative Instagram brand and parlaying that into public speaking, writing and coaching, Timeesha left the C-Suite of Coca-Cola after her nine-year tenure to rake in the profits for herself and her family - ultimately taking control of her income and her finances by the reins. She is currently a podcast host alongside her husband on Fix My Brand and co-founder of national workshops The Mogul Builder and The Bombshell Experience.
In this installment of "Money Talks", xoNecole spoke with Timeesha Duncan on letting go of unhealthy money mindsets, wealth being more than having physical capital and splurging on a coach to elevate her business.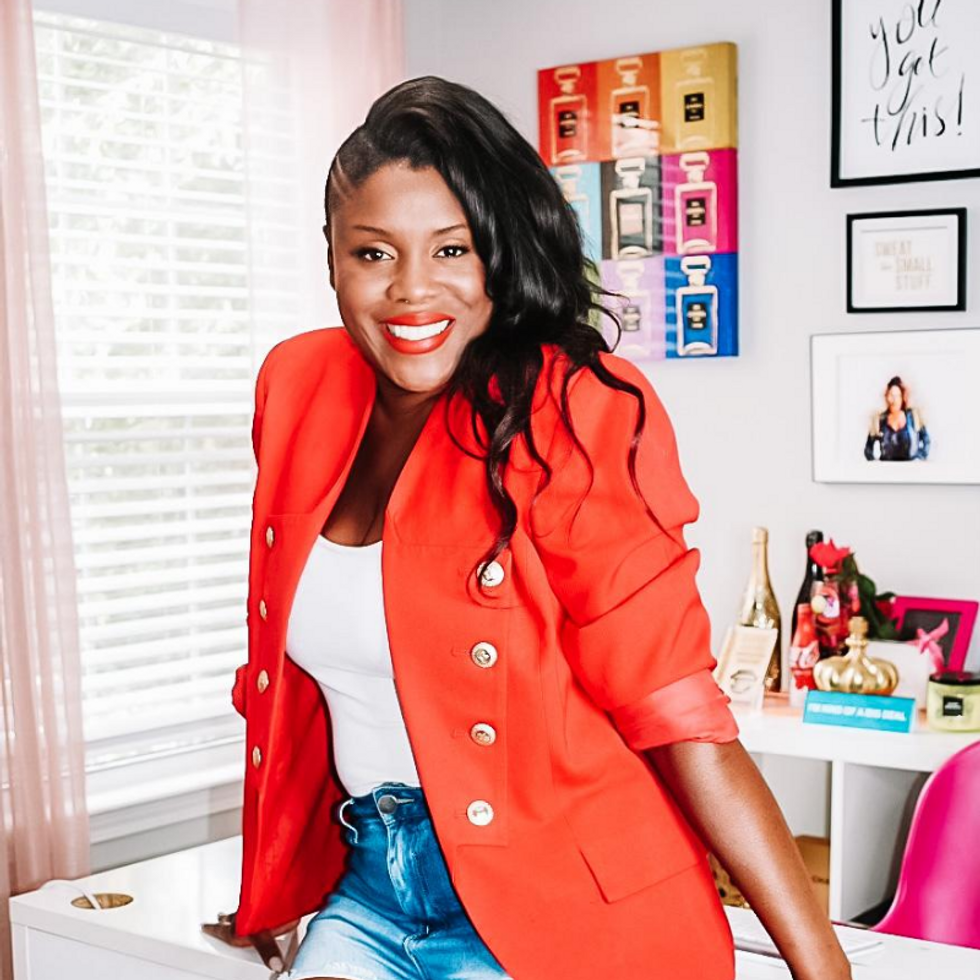 Courtesy of Timeesha Duncan
On her definitions of wealth and success:
"Wealth to me is not just having physical capital, but having worth, assets, and possessions that accumulate value over time. Success is being able to accomplish things that make you happy. It's not about reaching a certain level of income or status. If you are happy at what you've accomplished, you're successful."
On the lowest she's ever felt when it came to her finances and how she overcame it:
"Three weeks after I left my corporate job, I made $12,000 from an online course I created. It felt awesome. However, my next course flopped. I had put in all this work and not a single person bought the course. Right around the same time, my mortgage was due and I had -$67 in the bank. I didn't have another product to sell, no income and no hope. I would literally just stare at my computer hoping some bright idea would fall from the sky to help get me back on track but it didn't. I would look at others in my industry, who appeared to be killing it, and yet I was sitting on the sidelines. I went into a deep depression. I was stuck and couldn't get out of it. My ability to create was gone. I started to regret the decision I made to quit my job. I lost my motivation and had to file for unemployment to help me get back on my feet.
"My mind wanted to give up, but my heart kept tugging at me to keep going. My family pushed me to rediscover my talents, stop feeling sorry for myself, and get to work. I started revisiting comments, and emails from previous clients on how I helped shape their business and changed their lives. This helped to recharge me. So I decided to give it another shot. The next course I created made over $25K which was double what I made the last time. That was the reassurance I needed to keep going."
On her biggest splurge to date:
"I spent over $60K on a coach to help me grow my business. I was excited about working with this particular coach because I felt she could take my brand to superstar status."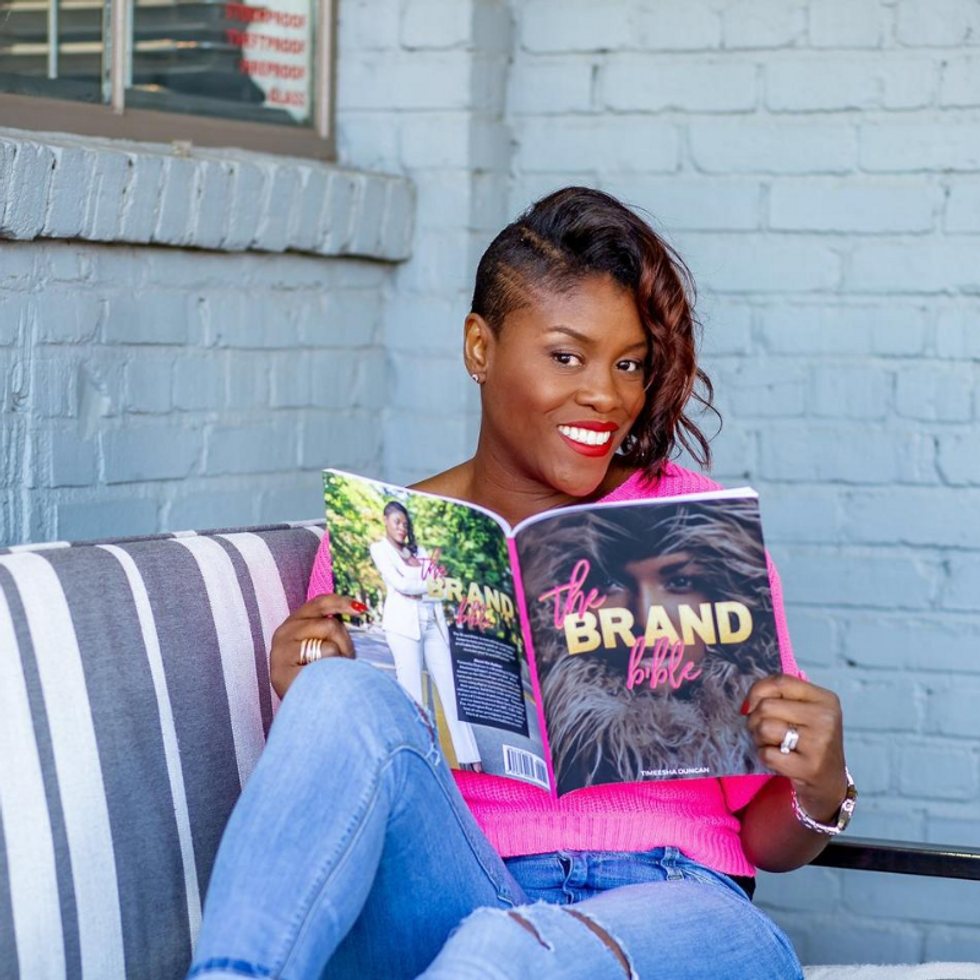 Courtesy of Timeesha Duncan
"I made $12,000 from an online course I created. It felt awesome. However, my next course flopped. I had put in all this work and not a single person bought the course. Right around the same time, my mortgage was due and I had -$67 in the bank. I didn't have another product to sell, no income and no hope. I would literally just stare at my computer hoping some bright idea would fall from the sky to help get me back on track but it didn't. I would look at others in my industry, who appeared to be killing it, and yet I was sitting on the sidelines. I went into a deep depression. I was stuck and couldn't get out of it."
On whether she's a spender or a saver:
"I'm definitely a spender. I have always had a hard time saving money. If I see something I want, I buy it. I learned over the years that I had a bad relationship with money and I needed to reverse it or I would be broke forever (laughs). I love money and numbers but not accounting."
On her savings goals and what retirement looks like to her:
"I want to be able to save at least $15K-$30K each month. Retirement looks like me having seven-figures in the bank, several investment properties, and a house on a beach."
On the importance of investing:
"Investing is very important to me because I don't want my children to ever need or want for anything if something happens to me. I've had investment properties in the past and currently looking for more to acquire, and recently started investing in stocks and trading."
On her budget-friendly must-haves:
"I'm actually a budgetnista. I enjoy finding great things on a budget. I shop at thrift stores a lot to find low-cost, one-of-a-kind items. My press-on nails are my biggest budget must-have. I can't live without them. I have been wearing press-on nails for over a year now which has saved me about $720/year on getting my nails done twice a month. I used to also spend about $300/month on my lashes. I found the perfect lash strips from Walmart that cost me $4.88 and those are also a must-have. I check Amazon first before I buy anything, which also helps to save on items."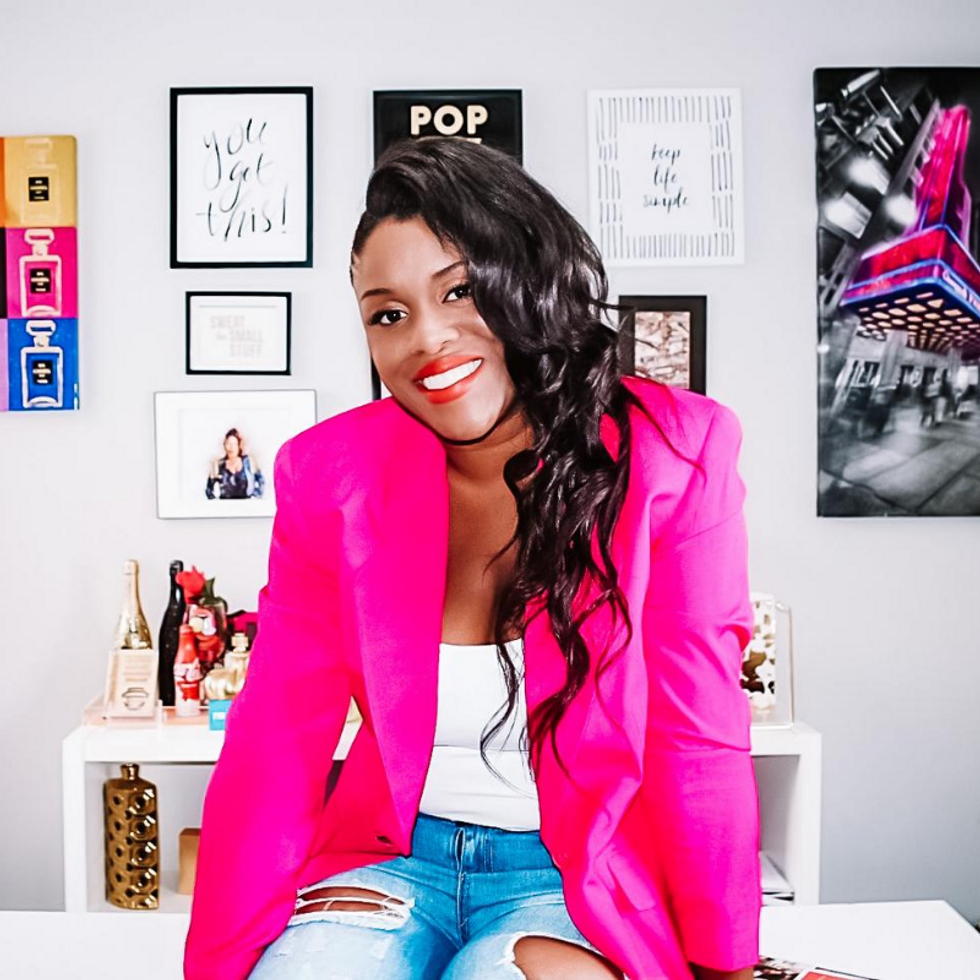 Courtesy of Timeesha Duncan
"My intention behind having multiple ways to make money came from me not wanting to run out of it. As a business owner, I realize that every business has seasons. When I started my business I only had one offer, and when that 'season' was slow, I wasn't making any money. So I needed to create different ways for others to work with me. I also wanted to meet my clients where they were."
On her intentions behind multiple streams of income:
"I provide 1-1 coaching, which is a more personal experience for my VIP clients and corporations, I also have online courses, books, a membership program, speaking engagements, and brand sponsorships. My intention behind having multiple ways to make money came from me not wanting to run out of it. As a business owner, I realize that every business has seasons. When I started my business I only had one offer, and when that 'season' was slow, I wasn't making any money. So I needed to create different ways for others to work with me. I also wanted to meet my clients where they were. Some are not ready for the 1-1 experience just yet and want other ways to experience working with me."
On unhealthy money habits and mindsets:
"I always looked at money as 'the root of all evil', or that money was limited because 'money doesn't grow on trees'. And therefore, subconsciously I felt bad when I made a lot of money. Maybe that's why I could never keep it. I eventually realized that those are not true and were just sayings that were fed to me by my parents because that's what was told to them. Changing my view of money and inviting it into my atmosphere, instead of pushing it away has truly helped me to prosper. I started making more money and it would come from places I wouldn't even expect. When I'm closed off, the money faucet closes too."
On her money mantra:
"You only live once. Buy the shoes."
On the craziest thing she's ever done for money:
"I was hosting a conference and didn't have enough money to pay for all the expenses so I took out a title loan on my car. I regretted that because the interest rate was super high, and I never paid the loan off. It took me years to get my title back."
On the worst money-related decision she's ever made:
"Investing $60K in a coach. I wouldn't say it was the worst decision I made, but I honestly wasn't ready for that type of coach. I invested the money because I thought this person was going to give me a 'magic pill' to success. It took a while before I realized there is no such thing as a magic pill. I would have invested that money so differently, if I had hindsight 20/20 back then."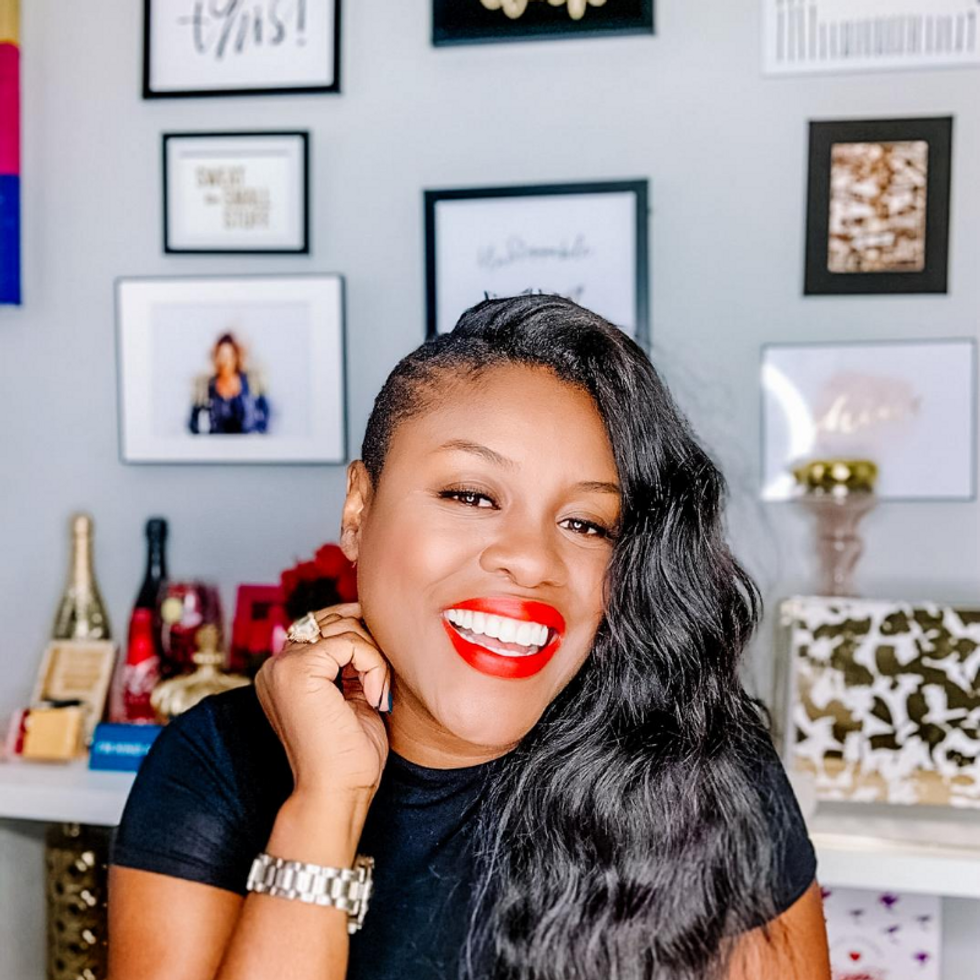 Courtesy of Timeesha Duncan
"Changing my view of money and inviting it into my atmosphere, instead of pushing it away has truly helped me to prosper. I started making more money and it would come from places I wouldn't even expect. When I'm closed off, the money faucet closes too."
On her budget breakdown:
How much do you spend on eating out/ordering in?
"I love to cook, but staying in the house for six months has me tired of looking at (and cleaning) my stove. We've been ordering out a lot lately. So feeding a family of four a couple of times a week is about $125."
Gas/car note?
"Excited that I will be paying off my S550 this month, so goodbye car note! Corona has helped a lot with keeping gas expenses down, but it's about $60 to fill up with premium gas, so I would say about $120 -$150 a month."
Personal expenses?
"Massage Membership, $100/month. Pedicure every two weeks, $50/month. Eyebrows maintenance every two weeks, $20/month. Haircuts and products, $75/month. Drinks with the girls twice a month, $100. If Amazon or Sephora bullies me into buying something I don't need, $100/month."
For more of Timeesha, follow her on Instagram.
Featured image courtesy of Timeesha Duncan
Originally published in September 2020
Keep reading...
Show less
"Pauleanna, you don't just drop gems. You throw them at people's heads."
This statement from Tanisha, (an xoTribe member and one of Pauleanna's mentees) clearly explains the awe-inspiring experience that was had during the recent xoTribe Mentor Monday fireside chat with Pauleanna Reid.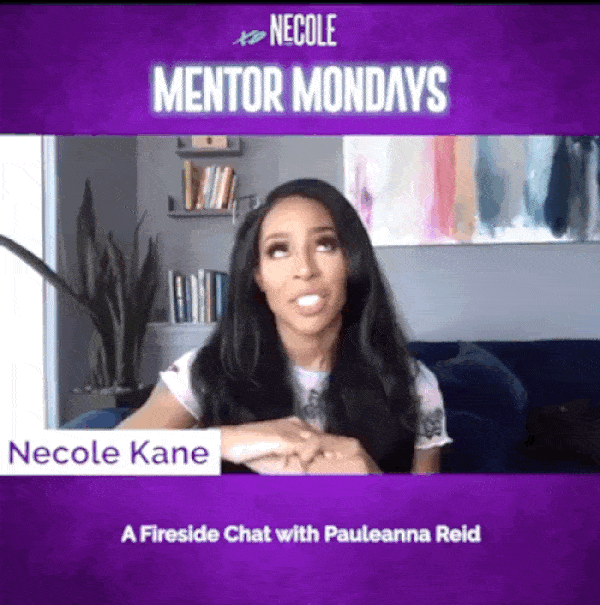 On August 18, with more than 100 women in attendance, Pauleanna Reid engaged in, what felt like to me, an intimate, one-on-one conversation. Not only was it transparent and authentic, but there were also real-life actionable items and takeaways shared. Personally, my confidence and courage increased significantly as a result of the experience with college dropout turned six-figure entrepreneur, Pauleanna Reid.

As a Senior Contributor at Forbes, Pauleanna captivates readers by interviewing and sharing stories about phenomenal and successful entrepreneurs. Additionally, she lends her abilities as a ghostwriter to help celebrities and CEOs bring their books to life…and all while mentoring hundreds of career-driven women through her mentor program, New Girl On The Block.
Pauleanna may have dropped out of college, but she definitely dropped major gems about navigating life as an entrepreneur:
1

.

Before you transition as a full-time entrepreneur, make sure you have a plan.
You don't want to start a business out of desperation versus passion. For Pauleanna, it was imperative that she paid down debt and saw a proven track record of sales for at least a year before she fully transitioned. Once her side hustle revenue surpassed her corporate salary, it was one of the first signs that helped her realize it was time. Soon after, she "hired smart and hired fast" (e.g., executive assistant, videographer, graphic designer, and writers), having learned that it's the "responsibility of the CEO to grow the business, but the responsibility of the team to maintain it."
2

.

Practice getting comfortable with being uncomfortable.
Pauleanna constantly practices this each day by trying something new that scares her. Not to mention, she repeatedly reminds herself, just as she reminded us, that "we come from a lineage of excellence." By remembering and practicing this, it helps build confidence and courage so you can push through fear and self-doubt, as well as help conquer imposter syndrome.
3

.

Be strategic about networking.
Instead of going to multiple events, Pauleanna is very strategic about the types of, as well as the number of, events that she attends. She prefers more one-on-one connections, and each month, she sets a goal for the number of strangers she wants to meet. Making the best use of your time means being more strategic about how you use it, as well as how you allow others to use your time.
4

.

Craft and practice your elevator pitch.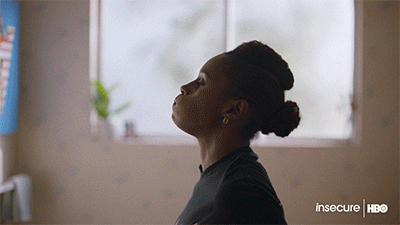 Giphy
Even though you may have more than one elevator pitch depending on your audience or the ask, your elevator pitch should communicate: who you are, what you do, who you help, and the benefit of working with you. Most importantly, it should provide some insight as to what you and your business will do to help them.
5

.

Don't be intimidated by or get caught up in titles.
This applies whether it's your title or the title of the person that you're pitching to. In other words, don't be afraid to shoot your shot. Even if there isn't opportunity for you and that person to work together, they may know of someone else in their network.
Also, as Pauleanna put it, "there's a difference between your title and your purpose." Understand that your purpose isn't always tied to a paycheck. Hence, you may have to do things outside of your work or business to help live out your purpose.
6

.

"Everyone else is concerned with leveling up, but I'm dedicated to maintaining excellence where I am."
As Pauleanna stated "a lot of people are good at 8 different things and phenomenal at nothing," but it's better to learn how to master and give 100% to one thing at a time. As she explained, "pursue the path that has the least resistance by doing what comes the most natural and easiest to you." Don't be that person who "does a little bit of everything, but really does nothing at all.
7

.

Keep telling your story because "every single day you're going to have new attention."
Regardless of the number of followers or customers you may have today, think of the hundreds, thousands, and millions who have yet to hear your story. "There's always something new to reveal," Pauleanna mentioned, "And you can always penetrate the same story from different angles." Whether you know it or not, someone is waiting and needs to hear your story. Ultimately, it comes down to being transparent and connecting the dots of your life to the lives of those you speak to.
8

.

Remember your why.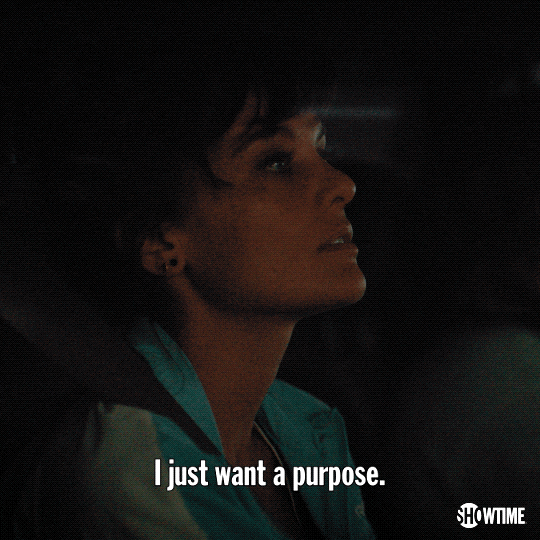 season 1 comedy GIF by Showtime
Giphy
When fear and self-doubt start to creep in, ask yourself: why am I here, what am I fighting for, and why am I doing this? Pauleanna actually reads her goals aloud each and every morning as a way to help set the tone and energy for that day.
9

.

 "Crawling is OK," but comparison is not.
If you're not careful, social media can easily trick you into thinking that success happens instantly or overnight. However, the reality is that everyone has to start somewhere, and you can't always see the story behind the success. I love when Pauleanna said, "The only way I know how to climb out of a hole is gradually. If you can't run, then walk, if you can't walk, then crawl." You have to be patient with yourself and believe that "what's for you, won't miss you."
To watch the playback of this Mentor Monday's session and other exclusive workshops, join our xoTribe membership community today!
Featured image courtesy of Pauleanna Reid
Keep reading...
Show less
When you mention self-made, multi-hyphenate hustlers, you can't forget about our Original Good sis, Ms. Raven-Symone, who was securing a bag at as early as 16-months-old.
The actress, who has had many eggs and many baskets over the years, recently did an interview on Instagram Live with Jerome Trammel where she revealed that she's stacked so many coins, she hasn't even touched the residuals she's accumulated from her days on The Cosby Show.
TheThat's So Raven actress, who has also booked starring roles in Dr. Dolittle, The Cheetah Girls, and was formerly a host on The View, is currently worth around $50 million and doesn't plan on stopping her grind anytime soon. In an interview with Hot New Hip Hop, Raven explained:
"I started out in it when I was 16-months-old before I had a choice. So, if you strip me of the industry…that's a deep strip."
Like most child actresses, Raven said that her journey to success was far from easy and rarely her decision.
"It's not like I started when I was 15. I didn't start when I was 12. I got out of the womb, said hi, and then they put me on television."
Although Raven is still working hard to come into her own as a woman, the actress noted that she will never forget the lessons she learned from the industry that raised her:
"Know that everything that comes from my mouth is because I was raised in the industry that you supported me in. This is what I saw. These are the people I came in contact with. These are the lessons that I've learned. This is the business that I've known. Good, bad, weird, fumbles of words. That's just who I am and I can't apologize for it because I started when I was 16-months old."
Along with Raven, here are four more of our favorite celebrities who went from child star to OG Hustler:
Keke Palmer
Last year, Keke Palmer landed a job as the youngest talk show host in television history on the Strahan, Sara, and Keke Show but this 26-year-old multi-hyphenate isn't new to the entertainment industry, she's true to it. After booking her first feature film at the age of nine, Keke has been consistently killing it on the big and small screen and we love to see it.
Keshia Knight-Pulliam
Newark-born actress Keshia Knight-Pulliam spent much of her childhood on-screen and later received a Bachelor's in Sociology from Spelman in 2001. Today, Keshia is responsible for co-founding a $5 million venture capital fund that was launched specifically to invest in black woman-owned businesses.
Kyla Pratt
We first met Kyla Pratt in 1997 as a guest star on Walker Texas Ranger and later as Eddie Murphy's clairvoyant daughter in Dr. Dolittle and two decades later, the One On One star still has her foot on the industry's neck. In February, Disney announced that they would be rebooting The Proud Familly with Kyla reprising her lead role as Penny Proud.
Meagan Good
38-year-old Meagan Good began her acting career at only four-years-old and secured her first feature film alongside Ice Cube and Chris Tucker in the 1995 classic Friday and it's safe to say that our good sis has been consistently booked and busy for the last 25 years. Along with furthering her acting career, Meagan also became a published author when she and her husband DeVon Franklin released The Wait in 2015.
Featured image by Instagram/@ravensymone.

Keep reading...
Show less