July is the month to focus on allowing yourself to receive. There are beautiful opportunities for blessings this month when you can get out of your own way, and release self-doubt. With Cancer Season here, emotions are flowing, love is showing up, and home is wherever your happiness is. The power of attraction is strong this month as Pallas enters Gemini on July 4 as well, and deep insights are prevailing. July is the time to gain the clarity and answers you have been looking for, and decide where to move forward from there.

On July 5, Mars moves into Taurus until August 20, and there is strong importance on values, comfort, family, satisfaction, and safety right now. While Mars is in Taurus we are motivated to accumulate and indulge a little. Taurus makes us balance our checkbooks, but this sign also loves their pleasure, and with Jupiter moving retrograde this month, we have been reminded of the importance of non-overindulgence. Mars is overall here to give you a clear view of what happiness feels and looks like to you and to allow more of this heart-centered energy into your life, with balance.
Mercury transits both Cancer and Leo this month, and while Mercury is in Cancer until July 19, communications are colored with a more emotional display. Sensitivities are heightened, and overall the gifts are in speaking from the heart right now and gaining emotional understanding. Once Mercury moves into Leo towards the end of the month, the focus turns to self-expression, personal passion, and defining your personal truths. The Full Moon of July is occurring in Capricorn on July 13 and is the Full Buck Moon of the year. This Full Moon is a time to get grounded, release old stories that restrict your beliefs today, write a list of gratitude, and remember what holds value for you.
Chiron and Jupiter both go retrograde in Aries this month at the end of July, and there is healing and divine contemplation that wants to take place now. Over the next few months, revelations will be taking place, and your worldview expands as Jupiter retrograde brings things front and center to be addressed before moving forward again. Jupiter retrograde is about preparing for blessings, redefining your intentions for them, and gaining some spiritual insight through it all. The New Moon in Leo on July 28 is making sure the month ends with a dramatic flair, and fireworks are appearing. The more you keep the faith and believe you deserve all good things this month, the more you are aligned with what is.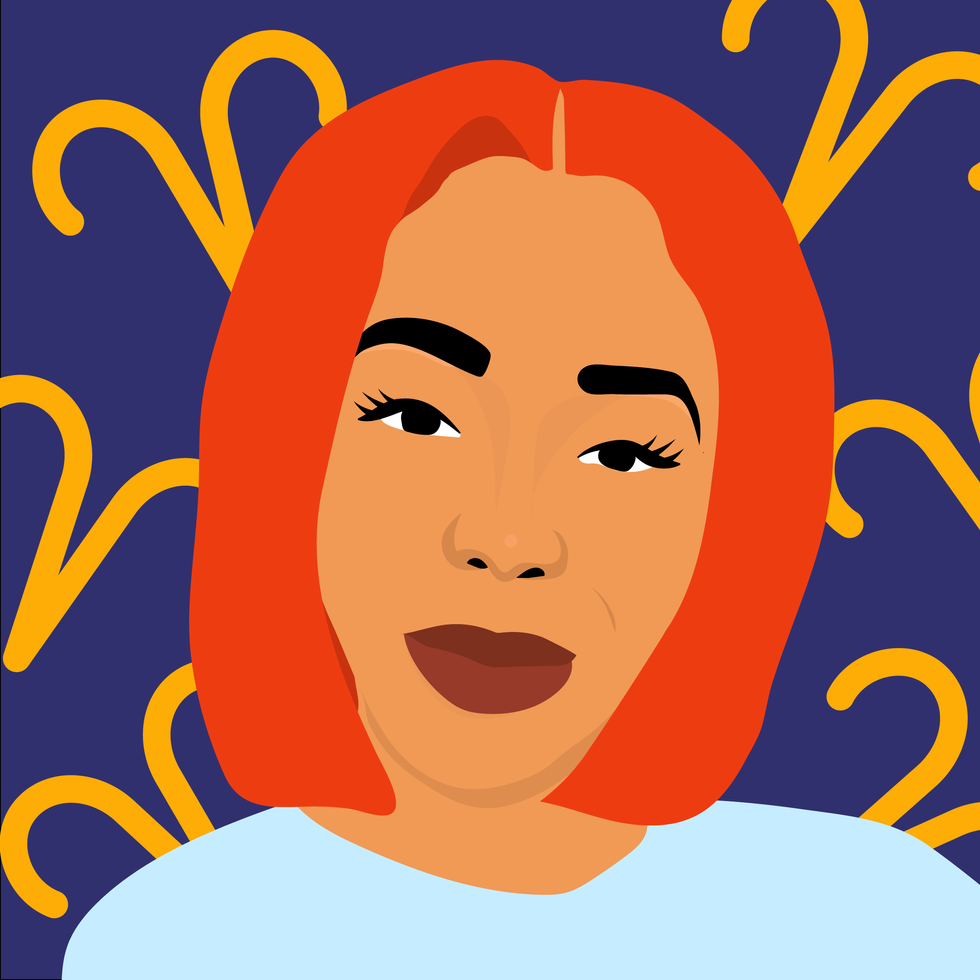 AriesKyra Jay for xoNecole
Aries July 2022 Horoscope
Life is moving forward, and you are journeying through new experiences this month, Aries. July is a time of awakening for you, and a space where you are moving through an energetic shift in your life. Things are changing, but it's nothing your free spirit can't fully take advantage of. This is the month to expand your worldview and to see where new perspectives will take you. Everything comes together when you can trust yourself and the doors that are opening for you now.

Chiron and Jupiter are currently transiting through your sign, and they both go retrograde this month. On July 19, Chiron, the wounded healer, will enter retrograde in Aries until December 23, and Jupiter in Aries will go retrograde on July 28 until November 23. You are in the process of completing one cycle and manifesting another. You are in a major cleanse this month and are making space for happiness to continue to grow.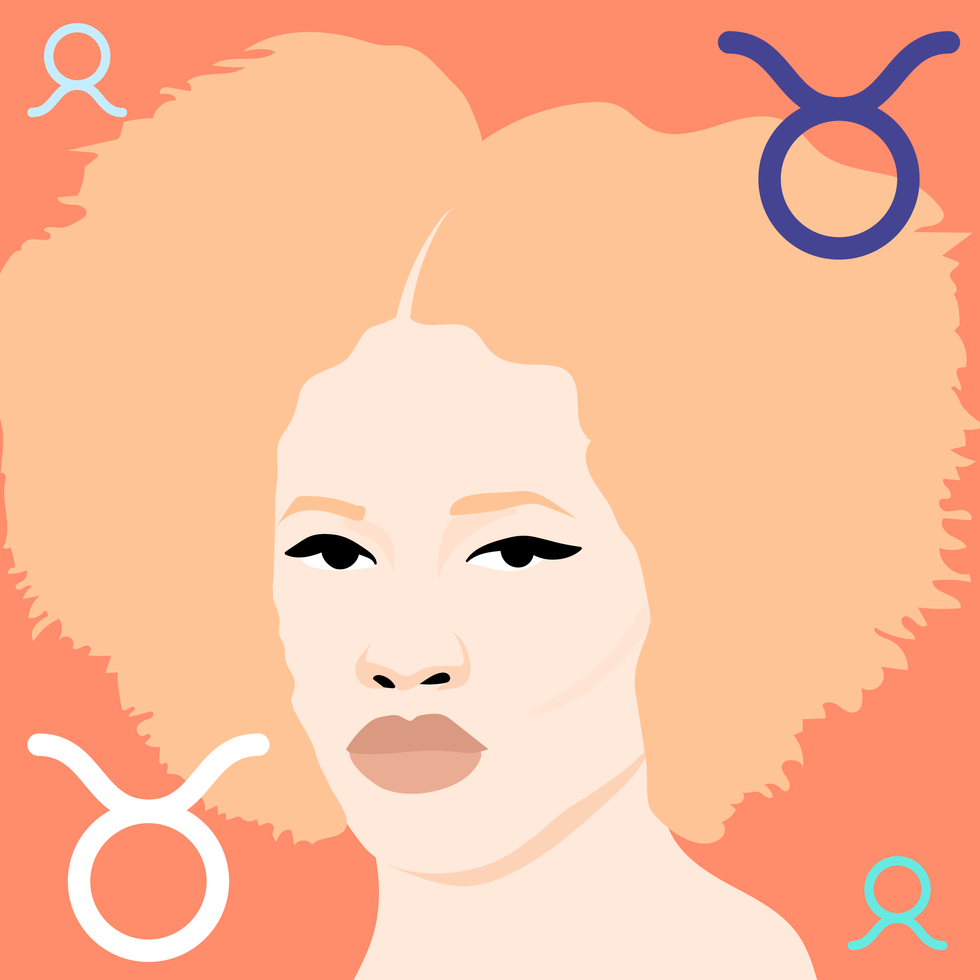 TaurusKyra Jay for xoNecole
Taurus July 2022 Horoscope
July is a month of release, and recovery for you, Taurus. You are seeing some goals and achievements come to fruition right now, and you are also moving through a space of healing from the past and what it's taken to get you here. Your guidance for the month is to give yourself kindness and safety as you move through this growth process in your life and to believe in the intentions you are seeding right now.

With Mars entering Taurus at the start of the month from July 5 until August 20, you have passion and stamina on your side right now. The energy is with you to see some important goals through, and with Mars in your sign over the next month, you have the inspiration and motivation to do so. July is your month of releasing yourself from the past, gaining a new vision, and reclaiming your power, and success.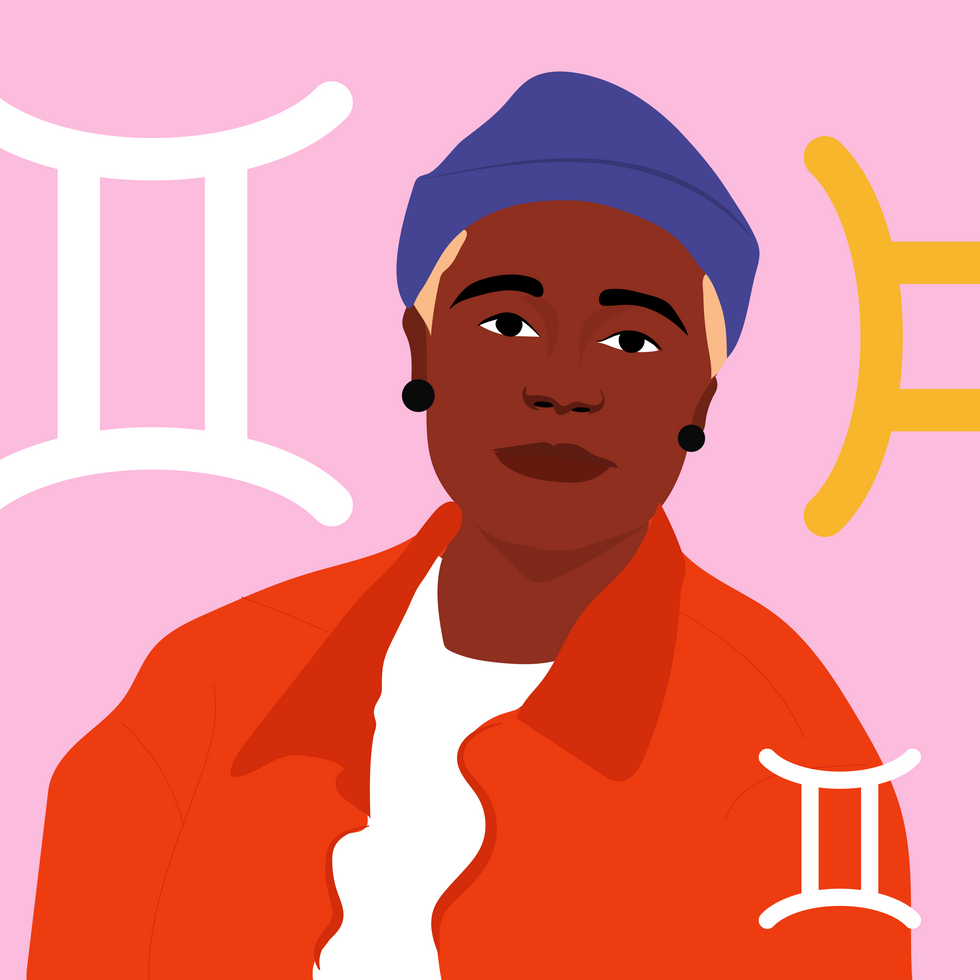 GeminiKyra Jay for xoNecole
Gemini July 2022 Horoscope
July is all about gaining insight and getting the answers you have been looking for, Gemini. There is incredible wisdom and insight to grab ahold of this month, and the clarity is flowing in your life. You are being guided to speak up for what you believe in, and to show up for your unique ideas and perspectives. Pallas enters Gemini from July 4 until September 6, further enhancing the coming together and inner clarity you are experiencing this month.

Your ruling planet Mercury will be moving through your 2nd house of finances until July 19, and your mind is flowing where the money is going. This is a good month to get organized, go over your finances, and plan for the future. The New Moon in Leo on the 28th before the month ends is your time of receiving important messages and following the signs. The clarity that is coming into your life in July is game-changing, Gemini.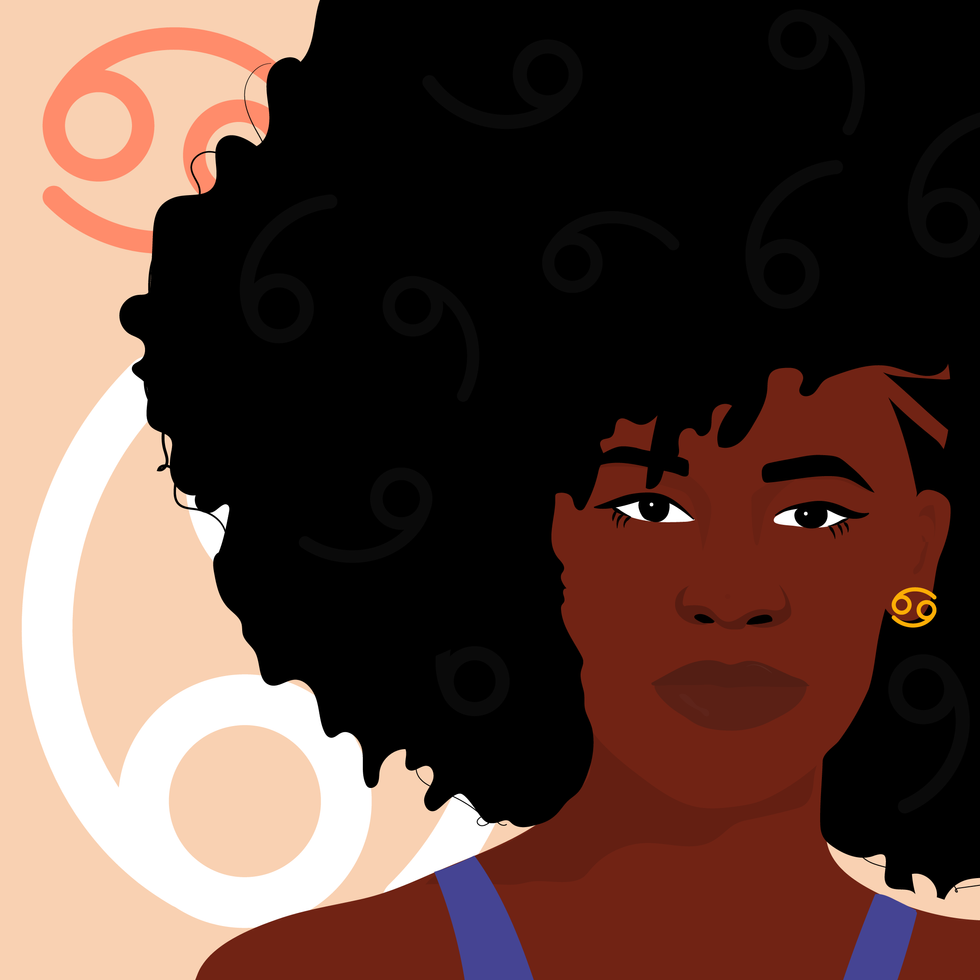 CancerKyra Jay for xoNecole
Cancer July 2022 Horoscope
This month is all about allowing. Cancer, July is your season, and this Cancer Season is all about opening up to receive the beautiful blessings that are flowing towards you this month. You are an intuitive Moonchild, and this month you are connecting to this sensitive strength of yours. Remember the gift of your existence, and allow others to recognize and appreciate you this month, Cancer.

Mercury enters your sign on July 5 until July 19, and Venus enters Cancer on July 17 until August 11, making July a time where you are gaining mental clarity, having important conversations, moving around, and also a month where you are feeling the love. With the Full Moon happening mid-month also occurring in your 7th house of love and relationships, the universe has one mission for you this month Cancer: for you to know how loved you are and to feel that within.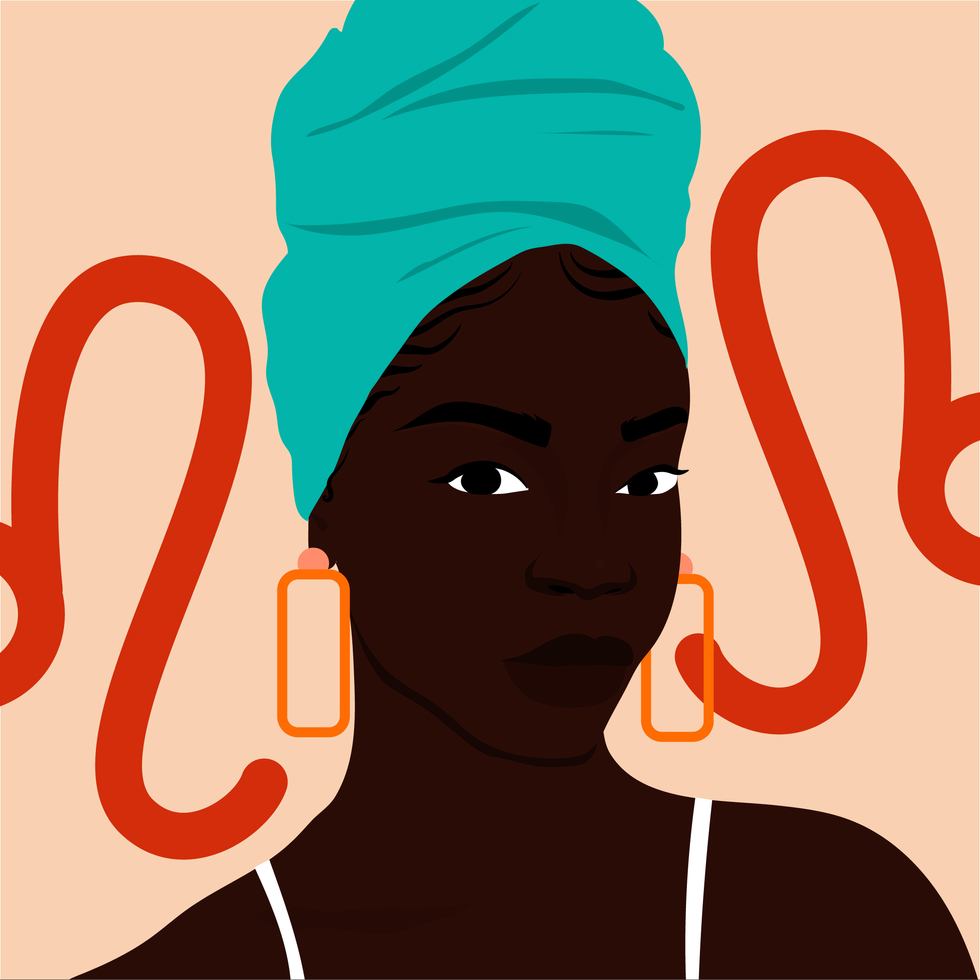 LeoKyra Jay for xoNecole
Leo July 2022 Horoscope
July is all about opening the heart, Leo. You are rising above previous doubts and concerns, and claiming your power in all situations. This is the month to believe in your dreams and to believe in the gifts of love. There have been challenges you have had to move through this year, a lot of them unexpected, but that doesn't mean you will have to continue to live on a rollercoaster when there is solid ground for you to walk on right now.
July is a powerful month for you overall, with Leo Season beginning this month. This year Mercury will be entering Leo from July 19 until August 4, Leo Season begins on July 22, and there is New Moon in Leo on July 28. July is a month of recognizing the opportunities and peace that comes from letting go of restrictions and allowing yourself to be loved and blessed by the divine, Leo.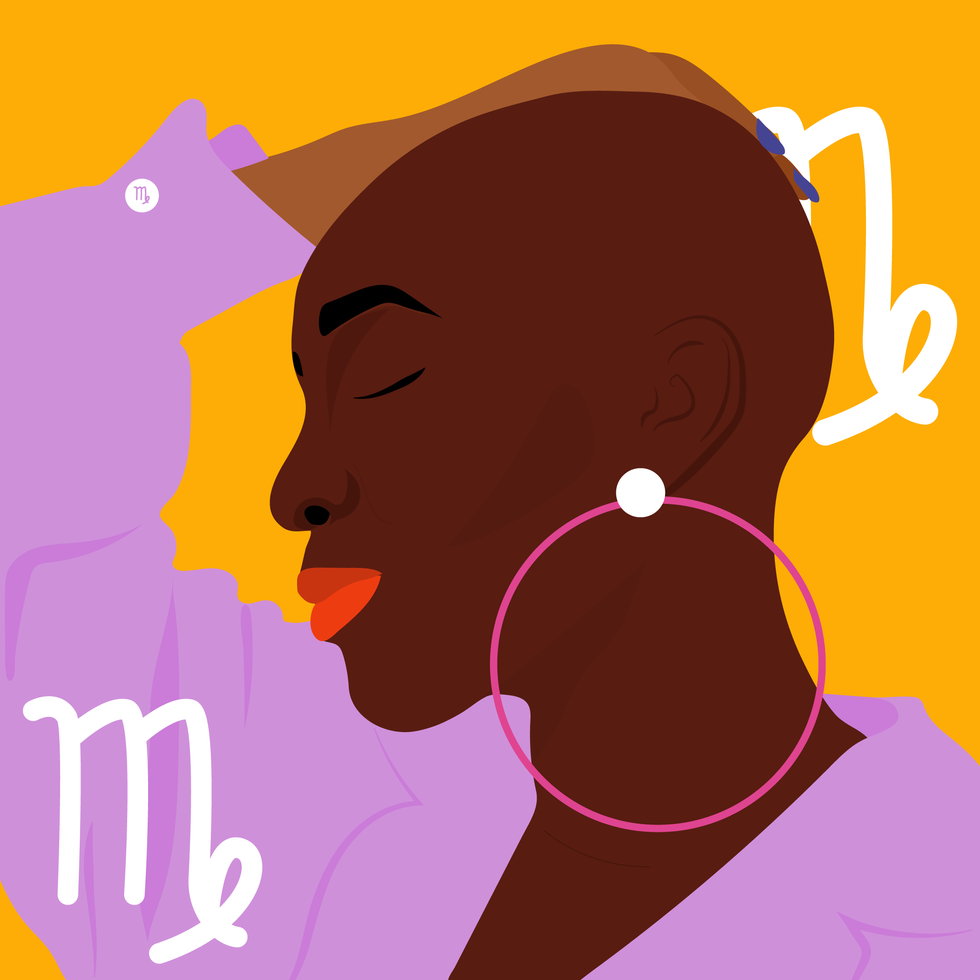 VirgoKyra Jay for xoNecole
Virgo July 2022 Horoscope
This is a month of rejuvenation and bringing things into divine order, Virgo. Positive resolutions and outcomes are happening for you in July, and this is the month to believe in a miracle. Don't dismiss the possibilities of something really good happening this month, and keep your eyes open for a helping hand. You deserve more time and space to just be. This month is about learning the truth and beauty of doing less and gaining more.
Friendships, community, your network, and where you see yourself going from here are all key themes for you in July. This is a month of forming new connections and strengthening ones that have remained unmoved through the transitions of this year. You are recharging your spirit this month and with a Full Moon in a fellow earth sign, Capricorn, happening in your 5th house of romance this month, July is sure to be full of pleasant surprises.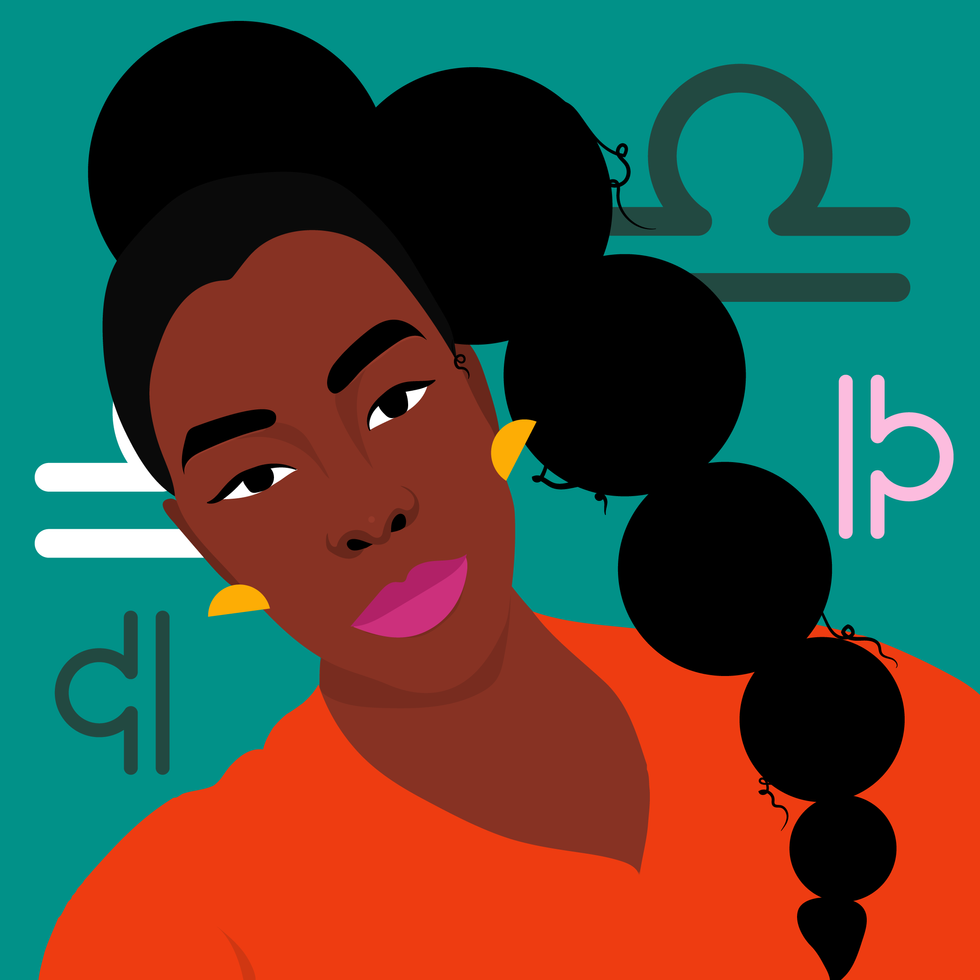 LibraKyra Jay for xoNecole
Libra July 2022 Horoscope
Trust the process, Libra. July is all about remaining in your peace and finding your balance through what is becoming. You are thinking a lot about your career goals, achievements, and responsibilities in the home space. Finding the balance between all the things you want to do and be can be difficult at times, and this month is about giving yourself the time to figure out what works for you and your divine flow right now.

The Full Moon this month is occurring in your 4th house of home and family, and this is a good time of the month to declutter, cleanse the home, rest, and regain your center. A few days later, your ruling planet Venus moves into your 10th house of career, and you are evolving into some new spheres of success this month. Before July ends, there is a New Moon in your house of friendships, and you are feeling a new sense of support in life moving into August.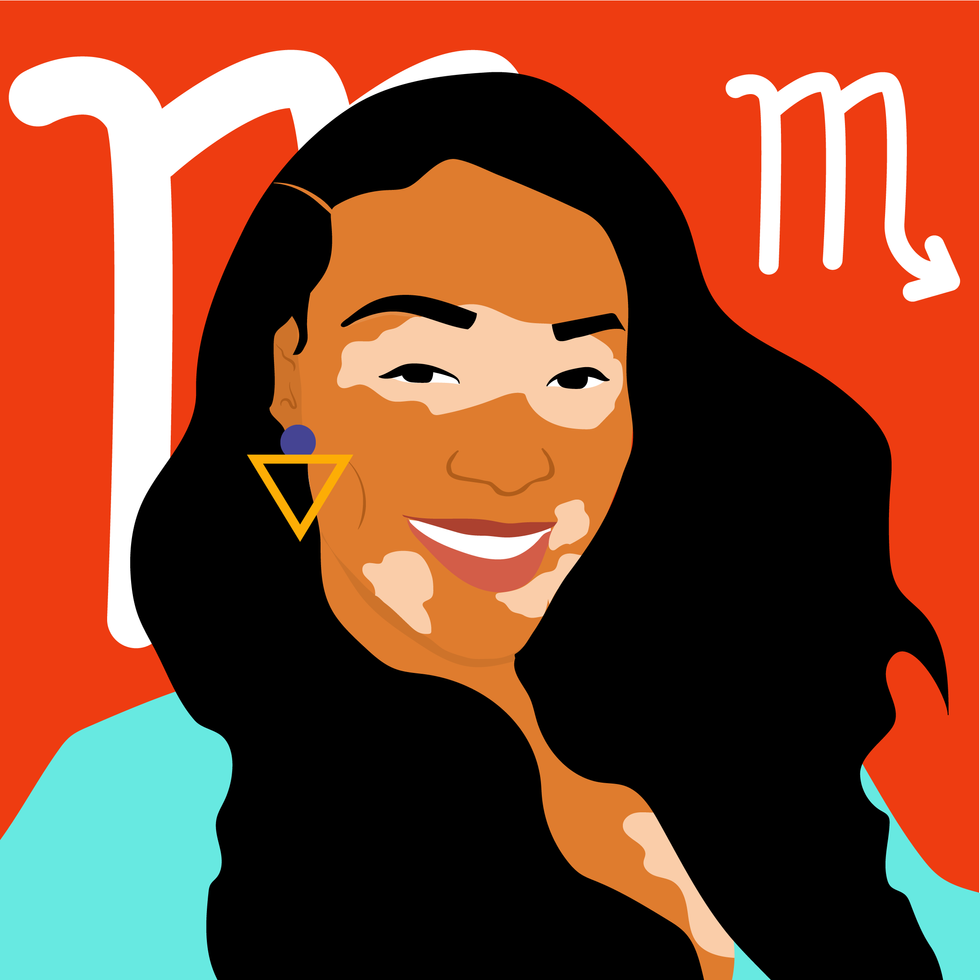 ScorpioKyra Jay for xoNecole
Scorpio July 2022 Horoscope
July is about recalling your power, Scorpio. You have the divine insight to move through previous challenges and obstacles, and paths are clearing for you this month. There is a deep understanding that is coming into your world in July, and what is coming full circle for you now is everything needed to feel protected and grounded moving forward. This month is about allowing yourself to live by your standards and your truths, and doing so confidently.
The Full Moon on the 13th of this month is moving through your house of the mind, and with this being a Full Moon, you are seeing with clear eyes. The clarity is there, and Venus moving into your 9th house of spirituality and adventure a few days later, is birthing new ideas and opportunities into your life. Before July ends Jupiter goes retrograde in your 6th house, and you are focused on your personal healing and empowerment as the month ends.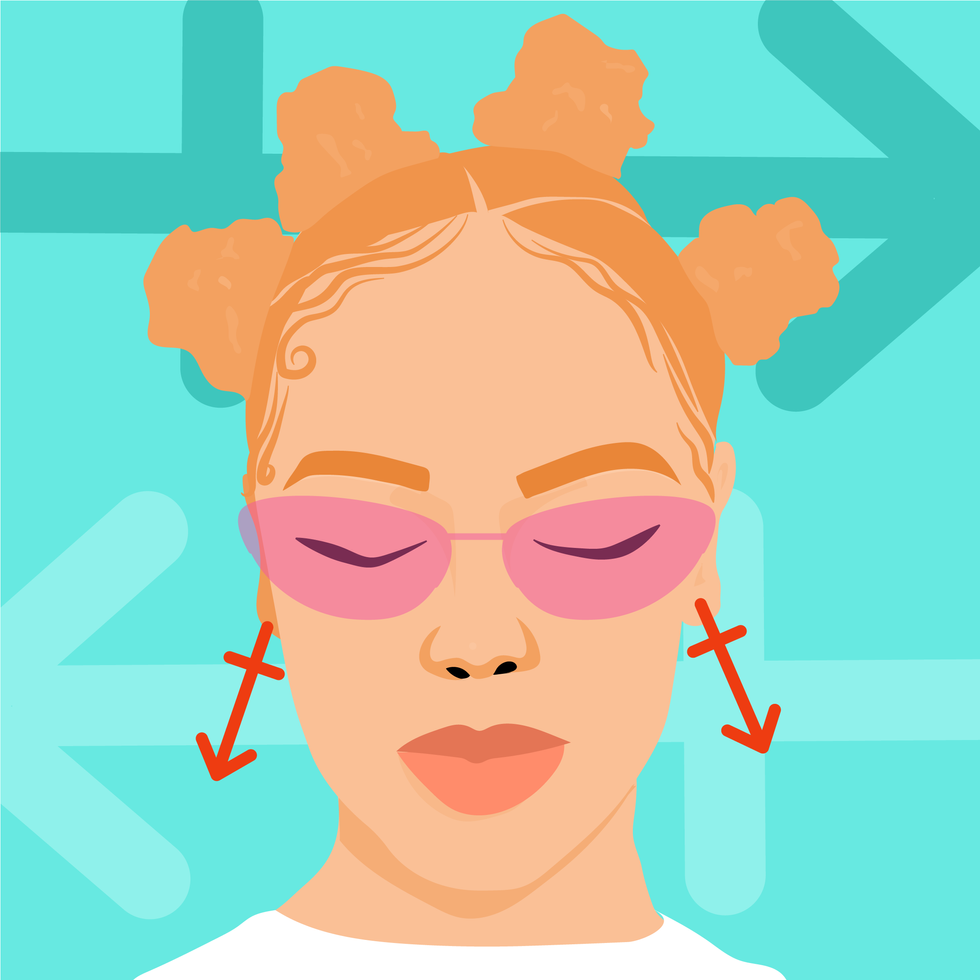 SagittariusKyra Jay for xoNecole
Sagittarius July 2022 Horoscope
July is a month of a river of blessings flowing into your life, Sagittarius. You have set yourself up for success and this is the month of experiencing more of those treasured moments. Powerful blessings and manifestations are appearing for you now, and the universe is giving you a big YES to proceed forward. You have listened to your intuition and lived by your personal truths, and have moved into some fortunate circumstances.
The Leo New Moon on the 28th is a passionate affair that you can get on board with, and this New Moon is fueling your sense of adventure and excitement. By the end of the month, you are setting your intentions for the future, and dreaming up the most divine vacations your soul can think of. Your ruling planet Jupiter goes retrograde on the same day until November, and you are being reminded as well, of the importance of following your bliss balanced with logic.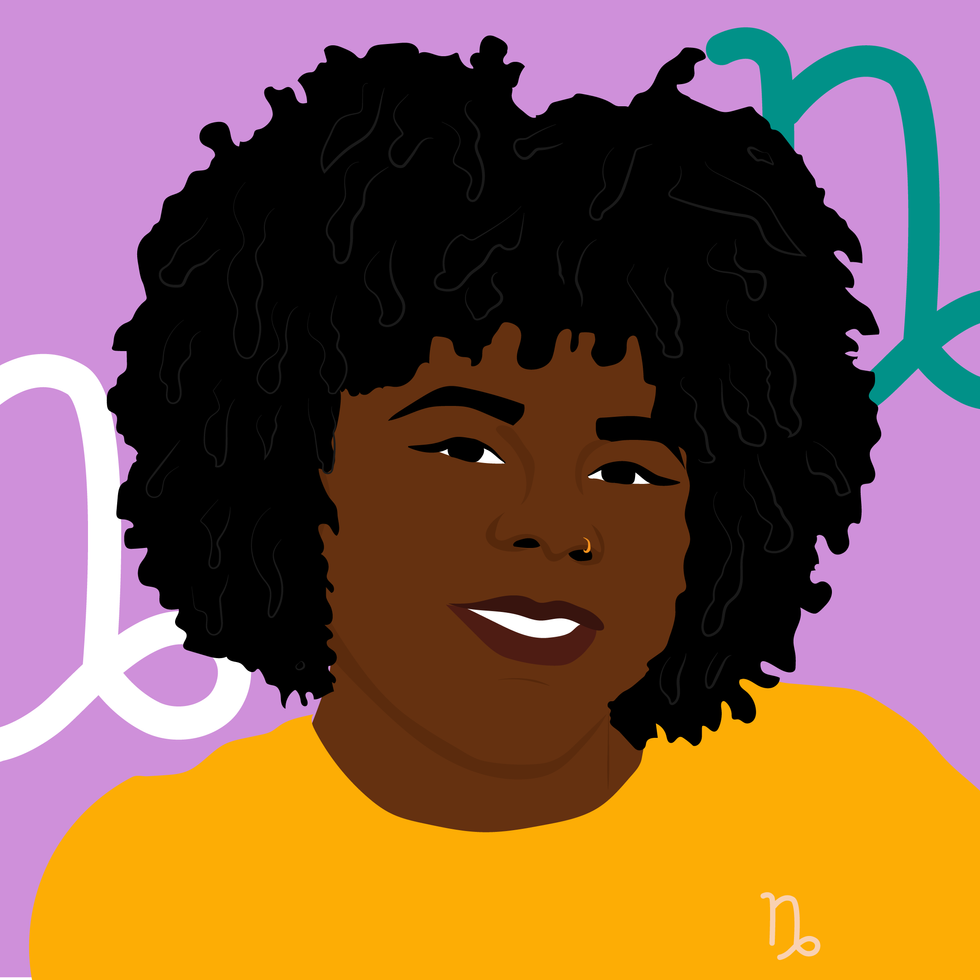 CapricornKyra Jay for xoNecole
Capricorn July 2022 Horoscope
July is a month of rising above and coming together in love, Capricorn. Soulmate connections are moving into your life this month, and you are connecting with the gifts of clarity of the heart. You have found an inner peace that is both strengthening and also vulnerable, and it's attracting new experiences for you in love. This is the month to let go of what was, and live in the beauty of what is here today.

Mid-July there is a Full Moon in your sign on July 13. This Full Moon is a time of personal revelation for you, and also a time where you are closing a major chapter in your life. Take as much time as you need with your healing and growth, and trust that where you are going from here is so much better than where you have been. Venus enters your house of love a few days later, and it's about showing up for divine partnerships right now.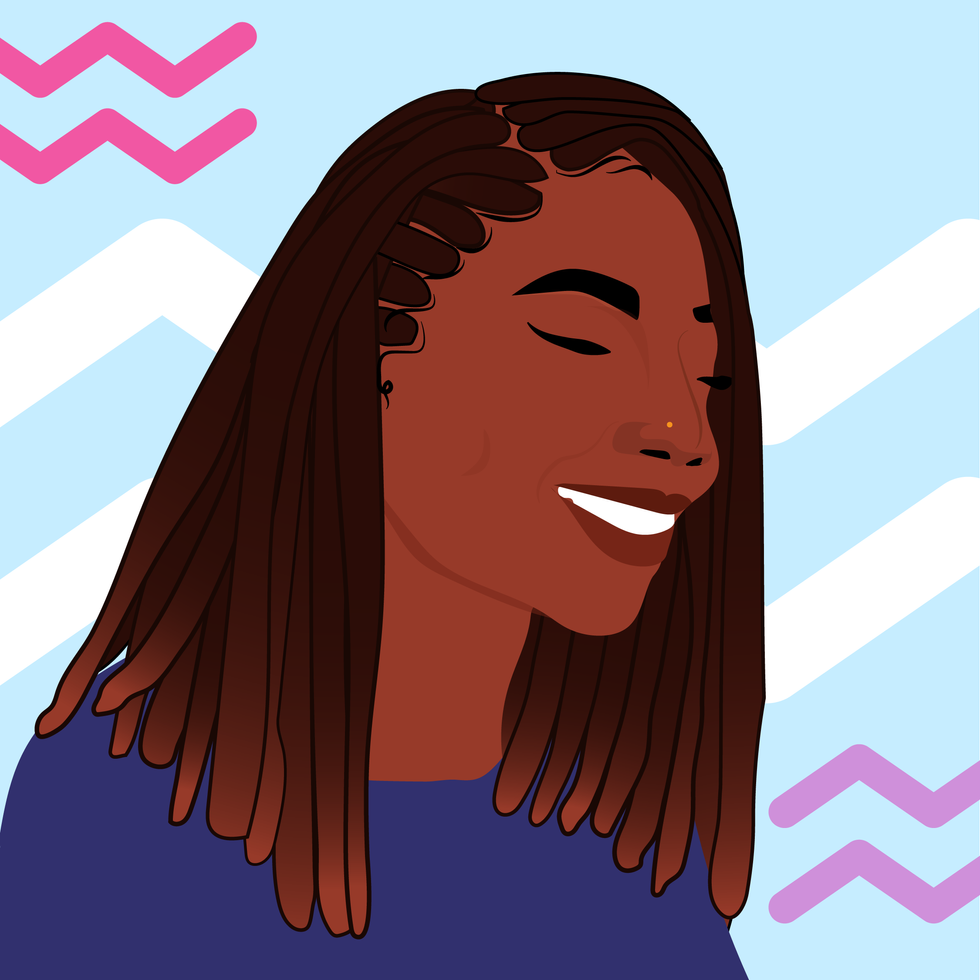 AquariusKyra Jay for xoNecole
Aquarius July 2022 Horoscope
July is a dynamic month for you, Aquarius. Some deep transformations are taking place this month, and you are living in your wisdom, empowerment, and passion. You are being reminded this month that you are divinely protected with every step you take in life and that you can create some major breakthroughs in your life with the power of belief. July is about being fearless in your pursuits, and about allowing your truth and wisdom to shine.

The Full Moon happening mid-month is occurring in your 12th house of endings, dreams, and the subconscious, and you are ready to let go of what hasn't served right now. You are releasing old patterns and limitations, and allowing your blessings to unfold. By the end of the month, there is a New Moon in your opposite sign of Leo, and this New Moon is a time of new developments in love. July is all about taking your time and going at your own pace while light unfolds.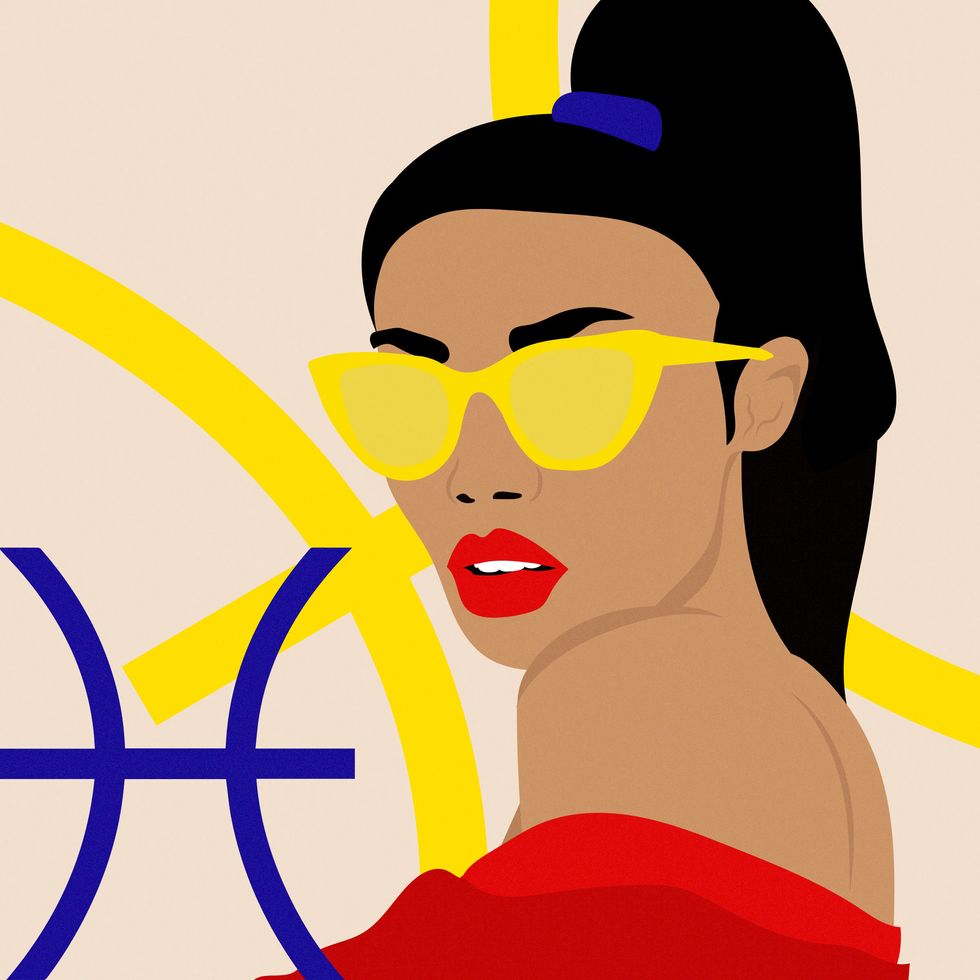 PiscesLaci Jordan for xoNecole
Pisces July 2022 Horoscope
July is all about the universe fueling your world with divine support, love, and compassion. This month is a time of nurturing yourself and what you are bringing to fruition right now, Pisces. There is support with you as you take some time to sort through what is and figure out where your heart stands now. July is all about releasing yourself from any attachments to outcomes and allowing the path of least resistance.
With one of your ruling planets, Jupiter, going retrograde on the same day as the Leo New Moon this month on July 28, you are finding the balance between what you need to allow some more time to unfold, and what you are moving forward with now. It's about giving yourself the grace to move through this time and about speaking up for yourself and what you need as well. Remember how supported you are, Pisces.
Let's make things inbox official! Sign up for the xoNecole newsletter for daily love, wellness, career, and exclusive content delivered straight to your inbox.
Featured image by Kyra Jay for xoNecole
This is a powerful year of love for the world. With so many changes and transformations happening on a global scale, this year we are focused on the roots and support systems that ground us through it all. In numerology, 2022 is a 6 Universal Year, a number representative of love, support, service, and balance. Relationships are at the forefront of many people's lives this year.
Jupiter is also making its every-decade transit in Pisces now, a water sign based in the emotional world and the transcendent experience of love, and right now, it's all about moving beyond ego, and into unconditional love and the higher heart. If the past few years have taught us anything, it is that love is all we have at the end of the day.
Featured image by Getty Images
Some of us loved reading the newspaper for the "funnies", others enjoyed buying their favorite magazine for the horoscope section, and the horoscope section alone. I imagine that astrology is easily one of our first introductions to magic in this lifetime. Certainly, the case for me! And I've only become more drawn to it as I've grown older, from checking the compatibility of my latest young loves in high school to trying to understand my inundated singleness in grown-ass womanhood. For as long as I remember astrology has been popular, but with little understanding of anything other than our Sun signs — the most mainstream of signs until recently.
Recently, with the help of apps and the growing visibility of Black and Brown astrologers, more people are coming to learn and better understand the intricacies of our entire chart. At the bare minimum, most people are aware of the Sun, Moon, and Rising signs these days! In the past, all we knew was our sun. Where we might have known to look beyond our Sun sign for compatibility in the past, we're now understanding that there are so many aspects that are telling of the romantic connections we're seeking out. Astro expert Avalldar Astrology says, "For many people, the Sun will not necessarily be the most influential placement when it comes to romantic compatibility, precisely because we have entire charts that we need to look at, in order to see all the dynamics at play between all the planets."
So what exactly do we look to when we're looking at love? Well, you should know that there are so many different types of astrology and different astrologers use different combinations, formulas, and theories (much like any other profession that is rooted in research) to draw their conclusion when it comes to compatibility. When it's all said and done, she reminds us that although she feels it necessary to have a "global" understanding of things, the aspects you look to are dependent on what it is that you prioritize in your relationship.
Personally, Avalldar feels that "Moon and Venus signs are definitely among the most important planets to look at, as they will mostly concern our emotional needs within the relationship, and the type of things we enjoy and are attracted to, respectively." At least, on the surface level.
Zodiac Sign Compatibility, According To An Expert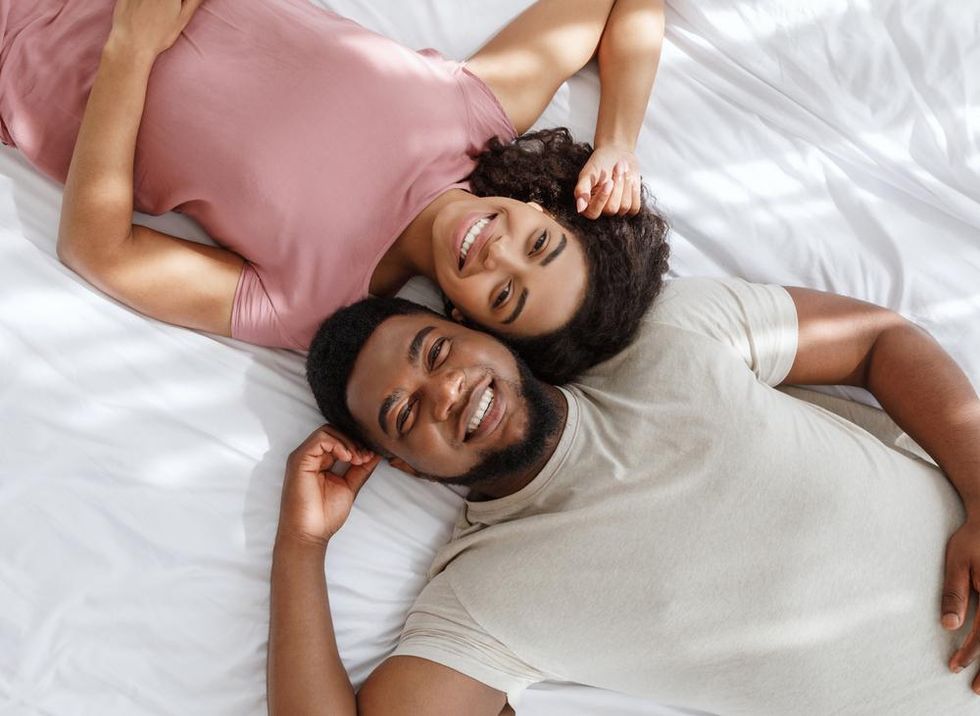 Shutterstock
"When it comes to romantic compatibility, people focus on Sun sign affinity a lot, probably because the Sun sign is the easiest placement to determine in astrology. All you have to do is know the dates of each zodiac season, and which zodiac sign is associated with your birthday. Those dates are constant, so it's easy to find," Avalldar says. "In astrology, there are more than Sun signs, we have entire charts with multiple planets and houses as well, and the way our charts are set up can make things vary widely and even create surprising dynamics!"
However, the real big three we ought to be looking at when it concerns compatibility, at least outside of the planets themselves, are "element (fire, earth, air, water), modality (cardinal, fixed, mutable), and extensively, aspects (conjunctions, trine, squares, and sextiles extensively) — which are lowkey at the core of elemental and modal dynamics." Once you understand just how in-depth this goes, it might bring greater understanding as to why people may not be compatible and why it is encouraged to do a deeper dive than what can be offered through your favorite publication.
"People with earth Suns would most likely get along best, with people that have their Sun in earth signs as well. On a personal level, the way they define their sense of self (one of the things the Sun encompasses) is influenced by the earth, so there's a common understanding, a common ground, and on top of that, earth signs are trine to each other (signs that share the same element are trine to each other in general). Trines are the most harmonious aspects, they indicate dynamics in which energies flow naturally."
That said, we spoke with another Astro expert Madison Mikay better known as Venuzian Scorpio to get the breakdown of the most compatible Sun signs:
The Most Compatible Zodiac Signs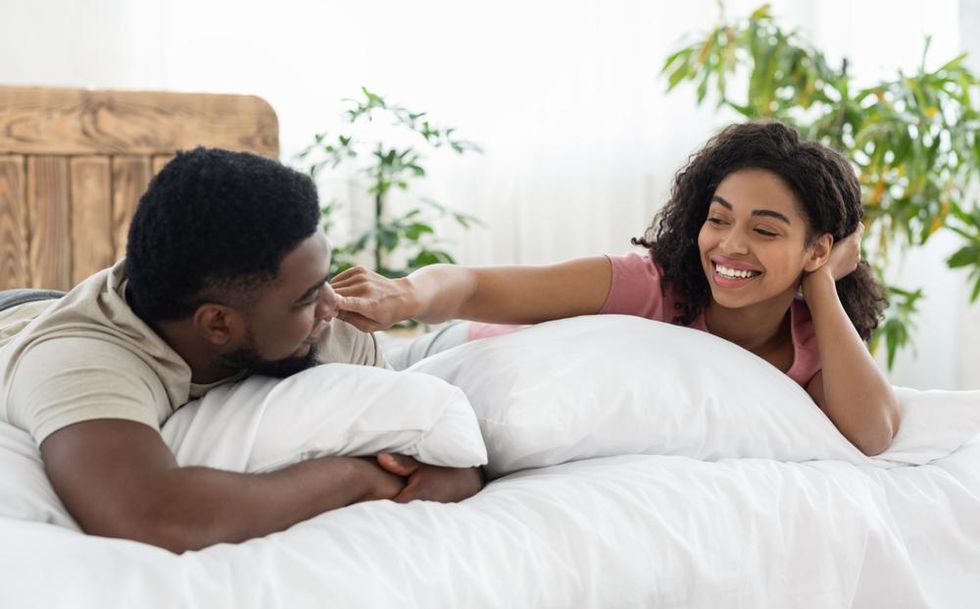 Shutterstock
1. Leo and Libra 
When a Leo and a Libra are together, they are almost always the center of attention! With Leo being ruled by the Sun, they know how to satisfy the Libra's desire to be appreciated and reassured. With Libra being ruled by Venus, they know how to shower Leo with the love and attention that they deserve. Both Leo and Libra know how to bring out each other's true star power and help each other grow into their best selves.
2. Scorpio and Pisces
The watery pair of Scorpio and Pisces just instantly understand each other. Although not many others can match Scorpio's intense and passionate energy, Pisces is almost always up for the task! These two are able to be truly vulnerable with each other and appreciate the depth of their connection. Pisces' intuitive side always knows how to break through Scorpio's barriers and immediately knows how to comfort them. Scorpio challenges Pisces to take a walk on the wild side; Pisces encourages Scorpio to be themselves.
3. Aquarius and Sagittarius
Aquarius and Sagittarius never have a dull moment with each other! Sagittarians are always in pursuit of knowledge and live for adventure. Aquarians love to discover the most unique subjects and are always down for a good two. This pair knows how to mentally stimulate each other. Although they both value their independence, they know how to effectively divide and conquer. They both enjoy learning from each other and helping each other explore new territories.
4. Taurus and Cancer
With Cancer's protective nature and Taurus' romantic tendencies, these two are one of the most loving couples ever! Tauruses help Cancers to ground themselves and provide them with the comfort and stability that they crave. Cancers help Tauruses get comfortable with expressing their emotional sides and make them feel appreciated. This couple is the epitome of the phrase "home is where the heart is." They truly understand how to make the other feel at peace and how to cater to each other's love languages.
5. Virgo and Capricorn
Virgo and Capricorn are the power couple of the zodiac! These two earth signs know how to get things done when they are together and can truly motivate each other. They both want to see each other win and will supply each other with the encouragement that they need. Virgo and Capricorn almost instantly bond over their witty sense of humor and their intellect. Virgo shows Capricorn how to appreciate the small things in life; Capricorn shows Virgo how to see the bigger picture from a new perspective.
6. Aries and Gemini
When Aries and Gemini are together, the conversation almost never stops! These two know how to keep things and will always be the life of the party. The passion between these two signs is almost unmatched! Aries knows how to perfectly capture Gemini's attention and keep the relationship fresh. The Gemini values all of the Aries' complexities and knows exactly how to keep their fire alive. Gemini teaches Aries that life does not have to always be so serious. Even as a couple, these two are genuinely the best of friends!
Astrology Says Our Zodiac Signs Aren't Compatible, Now What?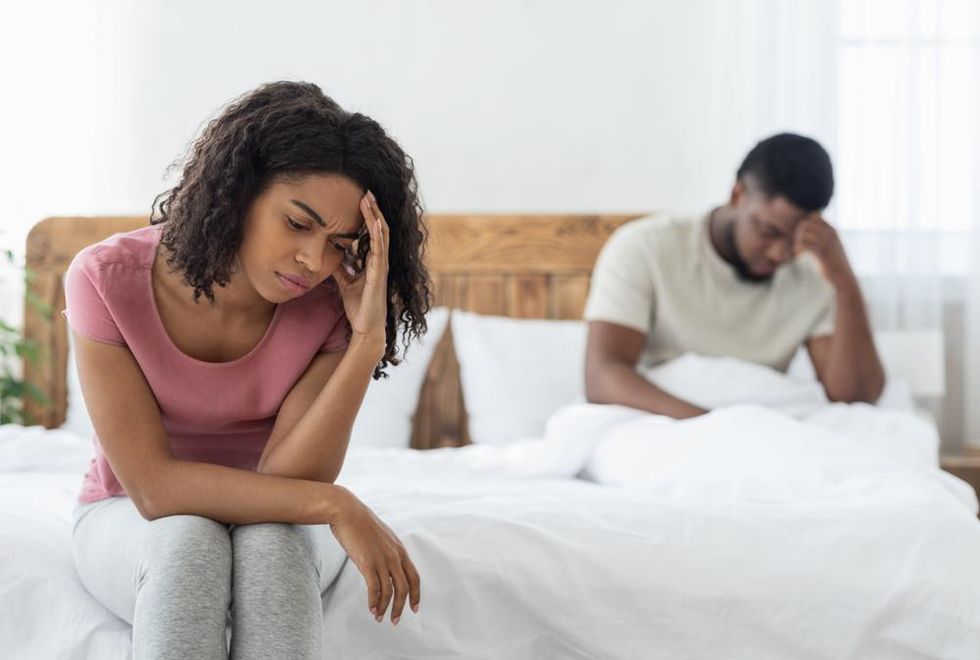 Shutterstock
In order to understand astrology and its authenticity, you must first understand that your natal chart is a blueprint of sorts. And, oftentimes, blueprints can be tweaked or manipulated to give us the outcome we desire. Your natal chart tells you what you were born with, what could be a potential roadblock/challenge, or what will allow us to thrive. But much like the idea of destiny or prayer to a higher power or the universe, you get out what you put in. They each give you the free game, but you have to figure out how to make that work for you.
I say all of that to say, you aren't intended to live your life in a bubble because you were given zodiac signs that don't immediately mesh. You shouldn't break off your engagement because the natal chart shows challenging dynamics. You might simply have to work at it a little harder, that's all. So how can you make an "incompatible" match work for you?
Avalldar Astrology gives us a few workarounds that allow for greater insights. But before doing so, she reminds us that there are pairings where simple fixes will do "and others, in which adaptation is necessary, and whether adaptation is possible or not, greatly depends on if people are willing to renounce certain things, prioritize other things instead, etc."
Look at your chart as tools for self-understanding instead of compatibility.
First, take a look at your natal chart ("Astrology Charts 101: The Significance Of Knowing Your Full Chart" is a great place to start). Next, focus on planets like Venus and Jupiter, or the Moon. When you do, think of these aspects of your chart as a tool for self-understanding versus compatibility. Avalldar explains, "Knowing ourselves and what we expect from and are willing to give to a relationship are very important points. For instance, the way the Moon is placed in our natal charts will be the indicator of things that are essential to our emotional comfort within the relationship on a personal level.
Also, considering relationships are dynamics in which we give and receive love in various forms, Venus will be the planet that indicates ways in which we prefer to be catered to/provided for, while Jupiter denotes ways in which we feel most comfortable giving/providing to our partner. "From there, when we understand that people value different things, the partners, after exploring their own charts separately, can see if what they value in terms of emotional comfort/needs, things willingly given and expected, are compatible, and ways in which they can best work around them (compromises)."
Go deeper into the relationship by having your synastry and/or composite chart interpreted.

What are synastry charts? According to Avalldar, a synastry chart is a result of putting two individual birth charts together so that they are overlaid together. They allow the couple to receive a detailed account of how each person influences the other. A composite chart is slightly different but slightly similar, as it is still two individual birth charts coming together. However, this time, the natal charts are merged into one single chart as opposed to one chart being overlaid over the other. "That chart is the representation of the dynamic of the couple overall," Avalldar states. "It doesn't show how each person of the couple is influencing each other. Instead, this chart will present the potential the relationship holds in itself."
While you can use either of these charts as tools to learn more about your relationship with your partner(s), Avalldar advises pacing yourself. A synastry chart might be great for a new couple looking to gain an understanding of their newfound relationship. For couples who are more so on the long-term track, the composite chart might be considerably more useful.
For more from these astrology experts, follow them @avalldar and @VenuzianScorpio.
Featured image by Shutterstock
Originally published on March 10, 2021
Whether it was in passing at a meeting, while chatting with your best friend over cocktails, or in your favorite travel group, the phrase Mercury Retrograde has always been associated with catastrophic setbacks - especially those that relate to technology, travel and communication. This final Mercury Retrograde of the year takes place from September 27 to October 18 and is based in Libra, the sign ruling relationships, harmony, balance and justice. Don't be surprised if an ex comes crawling back to you now, or if you find yourself trying to slip back in your old bae's DMs in the coming weeks!
Every Mercury Retrograde is different. But in general, it is critical to take extra time in your day-to-day activities and to practice patience while communicating, especially through text or email. If possible, hold off on any major purchases or binding contracts.
Mercury Retrogrades are conducive to all things related to the past, for better and for worse. It is not a time to push full steam ahead on any future plans. If you work against the energy of this time period by trying to start something new, expect delays and setbacks! Instead, take this time to reflect on past habits and experiences.
Here's how to use this month's Mercury Retrograde to your benefit, according to your sign.
Aries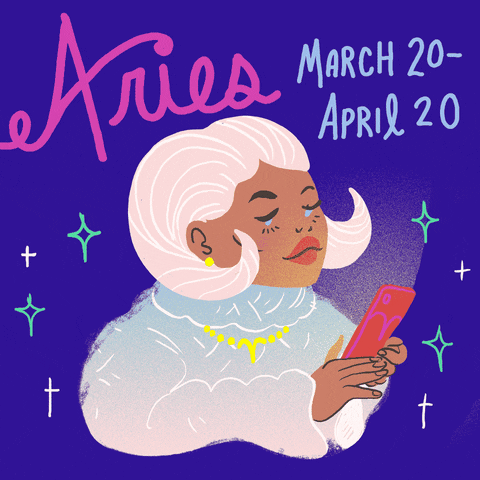 aries horoscope GIF by Mashable
Giphy
Thinking about giving a past love a second chance? With this Mercury Retrograde taking place in your seventh house of partnerships, you will definitely be reflecting on your old romantic connections - whether they're from a past city or a past life! Expect an ex to attempt to reestablish a connection with you, or to find yourself pondering on "what if?" and reaching out to an ex instead. Expect setbacks if you meet someone new during this time.
Taurus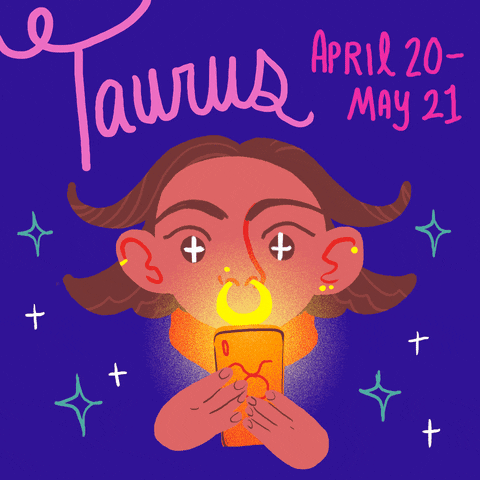 horoscope taurus GIF by Mashable
Giphy
If you're looking for work, now would be the perfect time to reach out to old co-workers and employers that you've remained pretty tight with. You may be surprised to find that an opening is available there for you and that they think you're the perfect person for the job! Take a moment to invest in your health and daily habits. Reflect on any old exercise or diet programs that were effective for you in the past and see how you can incorporate them now.
Gemini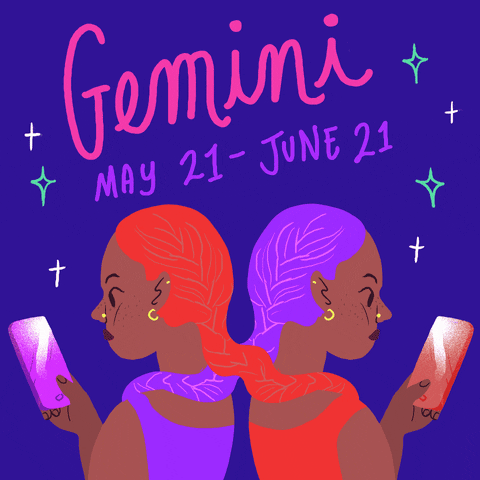 Zodiac Horoscope GIF by Mashable
Giphy
Have you been all work and no play lately? This is the perfect time to connect with your inner wild child. Indulge in an old hobby! Were you into Zumba or yoga before the pandemic? Check out some virtual options. Art? Now's a great time to tap into your inner Basquiat. Make some time for play. Reflect on your childhood, look through old photos. Express that creative energy and enjoy recreation, whether it's through a favorite pastime or through sex.
Cancer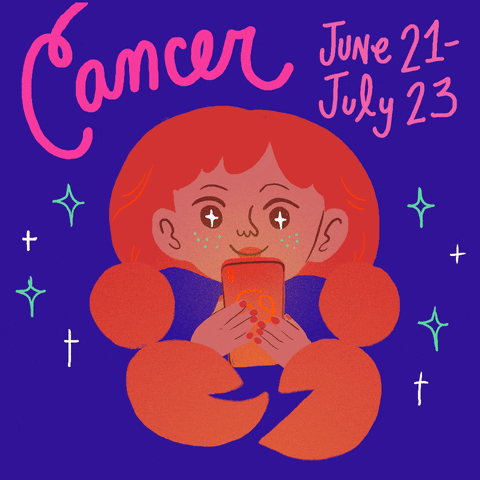 Cancer Zodiac GIF by Mashable
Giphy
Focus on your foundation. Has it been a while since you spoke to a trusted family member? How can you strengthen your sense of family and home? Look back on old family traditions that you used to enjoy and figure out how to reincorporate them into your life now. If possible, take a drive by your old neighborhood or connect with your mom whether it's through phone, in-person or in spirit. Now is not the time to enter into a new lease or any real estate contracts.
Leo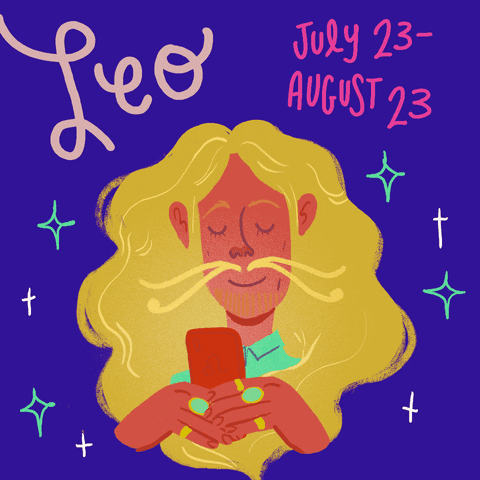 Lion Leo GIF by Mashable
Giphy
Reconnect with your siblings. Spend more time taking in the scenes of your neighborhood. Be extra careful with your words during this period. You may say something that you will regret. Take your time when communicating with others. Don't be quick to shoot off that angry email. Feeling extra tense or anxious during this Mercury Retrograde phase? Practice meditation or take a soothing ayurvedic adaptogen like Ashwagandha or Tulsi.
Virgo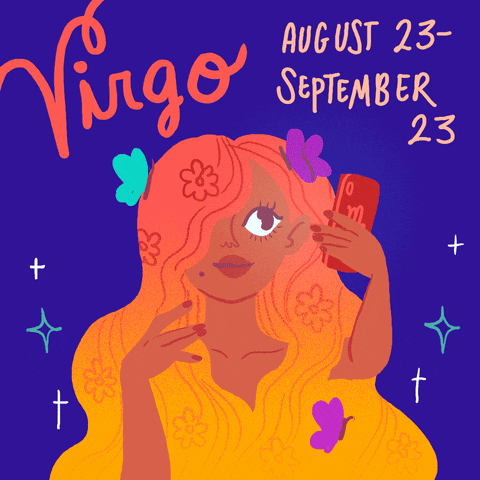 Zodiac Horoscope GIF by Mashable
Giphy
Now's the time to monitor your expenses. Think twice about any large purchases that you plan to make at this time or better yet? Hold off on them altogether. Get your financial house in order, re-work your budget and consider debt repayment options. What has added value to your life or sense of self-worth in the past? Whether it's a new look or a person or habit that always made you feel good about yourself, now's the perfect time to revisit it.
Libra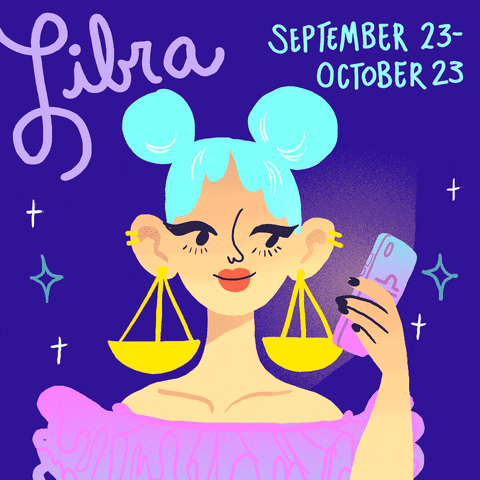 Zodiac Horoscope GIF by Mashable
Giphy
Take time to reflect on the way you represent yourself. It may be easy for you to be misinterpreted by others during this period of time. Make who you are and your intentions extra clear in order to avoid drama!
Scorpio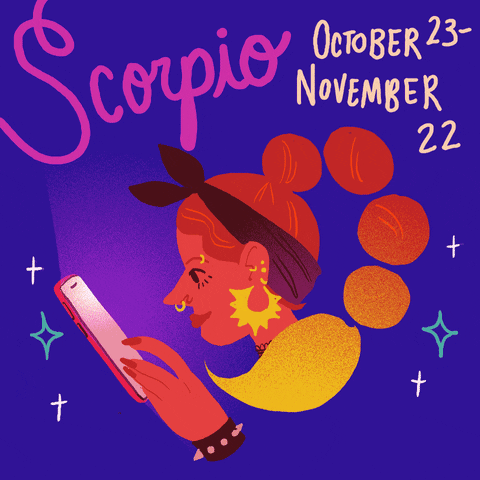 Zodiac Horoscope GIF by Mashable
Giphy
Take some time alone to reflect on yourself and your subconscious. Haven't seen your therapist in a while? Set up an appointment during this period. Revisit any healing modalities you've used in the past that you may have overlooked lately like meditation, yoga, or spiritual baths.
Sagittarius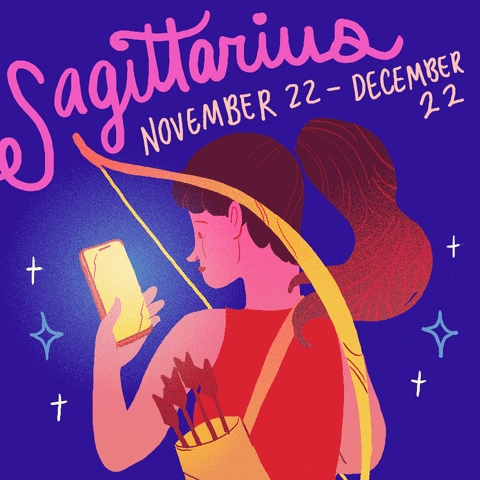 horoscope GIF by Mashable
Giphy
Use this opportunity to take a trip down memory lane with old friends. Reconnect with a friend that you dearly miss, but haven't spoken to in a while.
Capricorn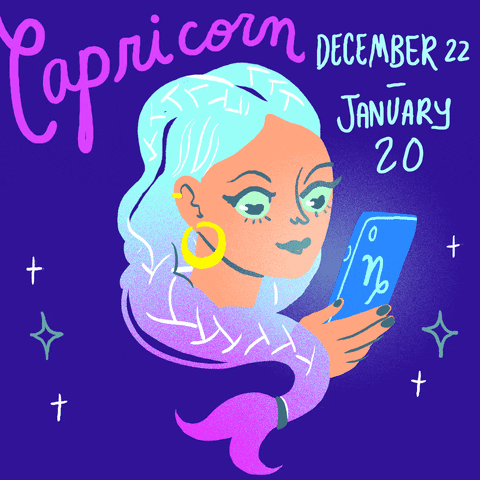 horoscope GIF by Mashable
Giphy
What is your true calling in your life? Now's a great time to reflect on your career and your relationship with old mentors and father figures. Write down and ponder over all of your long-term career goals and by all means, protect your public image during this retrograde phase.
Aquarius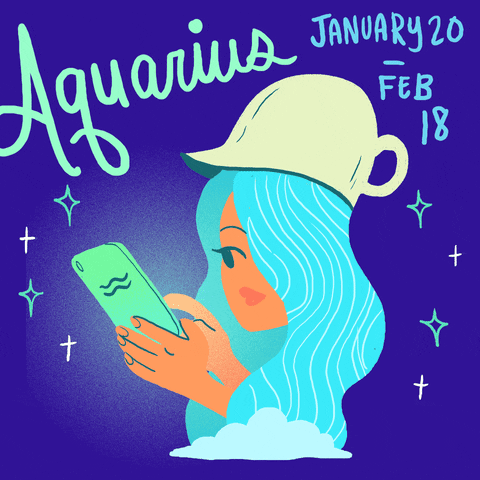 horoscope aquarius GIF by Mashable
Giphy
Have you lost your faith in the religion you grew up with? Have you been exploring Yoruba or other cultural and spiritual practices as an alternative? Now is the time to reevaluate your belief system. Explore and expand your knowledge on spiritual or philosophical subjects that you've been drawn to but haven't put into practice yet. Many of you may contemplate a return to school.
Pisces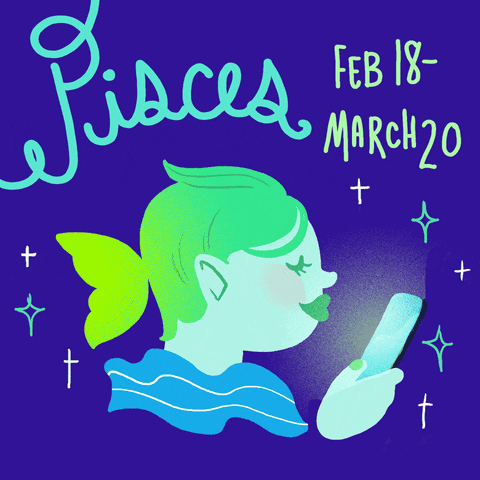 Zodiac Horoscope GIF by Mashable
Giphy
You may find yourself reconnecting with someone you enjoyed an intense, transformative experience within the past. Someone you haven't been able to fully shake. This experience may or may not stand the test of time, but appreciate any lessons and insights that you gain from it.
Featured image by Getty Images
If you have ever wondered about Aries personality traits and characteristics, look no further. There is a reason why most monthly horoscopes you read typically start with Aries. This fiery sign is the initiator of the zodiac. Born between March 20th and April 21st, everything jumps off with Aries season, which also lines up with the spring equinox. They represent the time of year that is considered the life after death and boldly charge forth into the face of danger like the rams they are. Honestly, it is the type of energy we like to see!
These fire-starters can be described as bold, fast, passionate, and, most importantly, independent. Their ruling planet of Mars makes them courageous and always armed for battle. Because this fire sign is the first of the zodiac, Aries can be a bit demanding with their needs and emotions. It can come off as a bit needy and their ego can be a lot to deal with, but they are as quick to make-up as they are quick to fight.
The Aries Zodiac Sign: An Overview
Never the ones to follow the crowd or be into things because everyone else is, Aries has more of a trailblazer type of spirit. The Ram needs to be completely committed to whatever they are signing on for. They are competitive AF, which makes motivating them easy, just turn everything into a competition to bring out their true spirit. In everything they do, Aries will put 100 percent of themselves into it as they love to win. Aries can also be loyal, smart, and impulsive, and they seem to always have a lot of projects going on at one time. They will not be satisfied with their day to day until all aspects of their lives are aligned.
From work to their social and personal lives -- it must all match up to their visions. It may be hard to keep up with Aries in life, but you will have a life-long friend in them. Keep reading for more information about Aries personality traits, who gets along best with Aries based on their sun sign, and more.
Aries Best & Worst Personality Traits
Best Aries Personality Traits:
Entrepreneurial
Independent
Creative
Playful
Competitive
Adventurous
Worst Aries Personality Traits:
Selfish
Impatient
Quick Tempered
The Aries Zodiac Sign in Love
Aries are typically super friendly people, and that makes them get along with just about everyone. But like most zodiac signs, they tend to be most compatible with their elemental group, which includes Sagittarius and Leo. Aries can be bright, bubbly, upbeat, outgoing, and very much about that action. However, Libras, the opposite sign of Aries, makes a great connection in the bedroom. Libras are givers and Aries are takers, and that combination works well together when things get more intimate.
When the Aries falls in love, they are unapologetic and unashamed at how much they love their partner. They are also one of the most mushiest and romantic of the zodiac signs. Being in a relationship with an Aries will never leave you bored, it will always be full of fun. You can expect lots of travel, sex, and adventure from the Ram.
Aries Most Attractive Traits
The most attractive trait of an Aries is their charm and warmth. They have the ability to draw people to them while commanding all the attention in a room. Physically, Aries will have dramatic pronounced brows with an intense, penetrating gaze. People tend to find them attractive because of their big smiles which light up their entire face.
Famous Celebrity Aries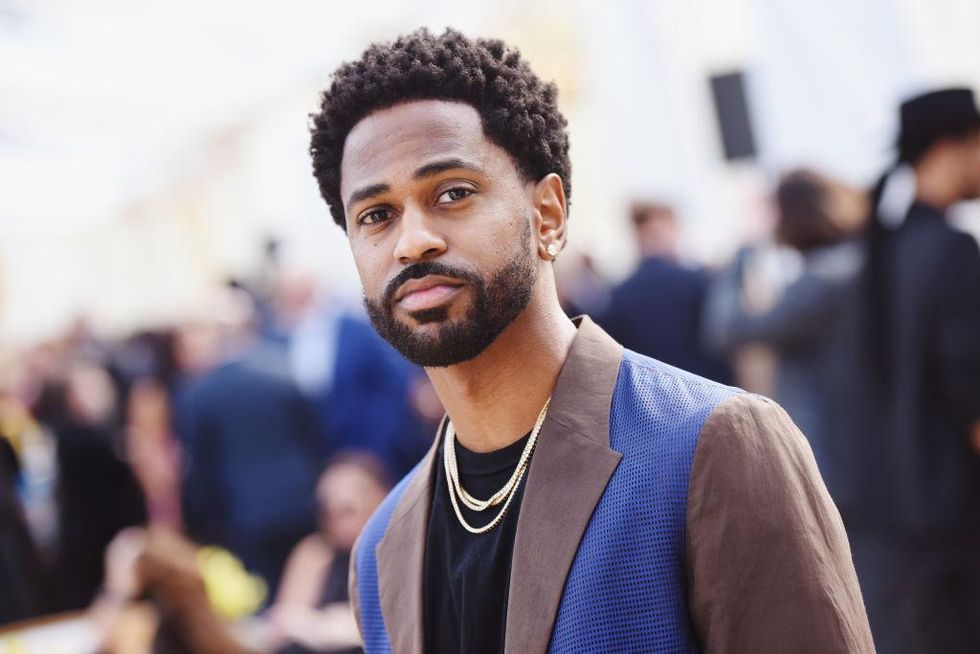 Vivien Killilea/Getty Images for Roc Nation
Diana Ross
Mariah Carey
David Oyelowo
Eddie Murphy
Jill Scott
Chance The Rapper
Maya Angelou
Lil Nas X
For a more in-depth look into what is in store for your zodiac sign each month, read our monthly horoscopes.
Featured image by Vivien Killilea/Getty Images for Roc Nation
Spring is officially here now that the sun has transitioned into Aries, heralding the astrological new year. If the first few months of 2021 didn't feel like the reset you needed, the shift has finally arrived. A beautiful exchange between Saturn and the North Node invites us to set some new career goals for ourselves that are in alignment with our deepest wishes of fulfillment. Towards the middle of the month, the energy pivots into Taurus, encouraging us to reclaim our need for pleasure, comfort, and security. Check out the horoscopes to see what magic is in store for you in April!
Aries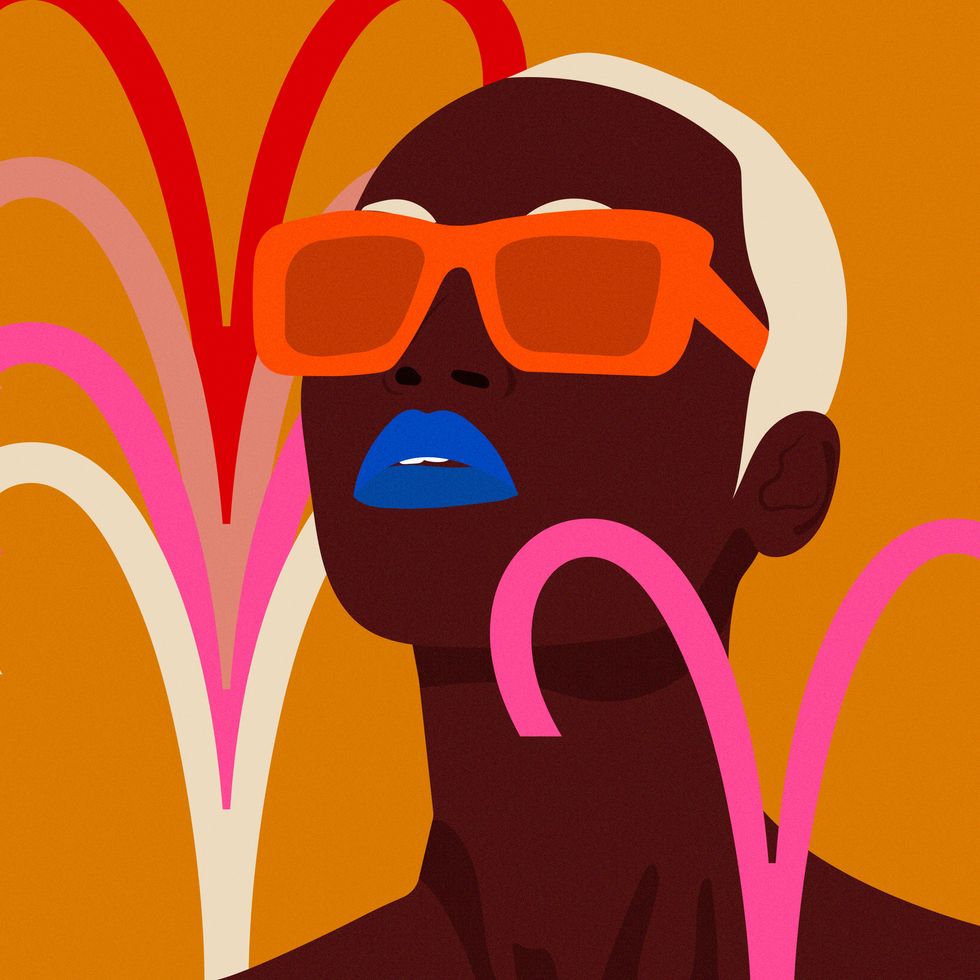 Laci Jordan for xoNecole
All eyes are on you this month with all of the action taking place in your sign. April kicks off with Mercury teaming up with the Sun revitalizing your spirit for some birthday fun. On the 9th, an harmonious interaction between Saturn and the North Node supports your efforts in fulfilling your dreams and your community--whether online or offline--plays a huge role in your success. The New Moon on the 11th invites you to make a wish for what you'd like to accomplish in the year ahead.
Around the middle of the month, your attention shifts gears from being the life of the party to getting serious about your money. With Venus, Mercury, and the Sun in this part of your sky, the floodgates are opening. New opportunities, financial increase, and promotions are likely during this time. On the 23rd, Mars enters Cancer, motivating you to make some adjustments to your home. A relocation or property investment is supported during this transit. This busy month comes to a close with a full moon on the 26th, encouraging you to resolve any outstanding debts that are hindering your financial freedom.

Taurus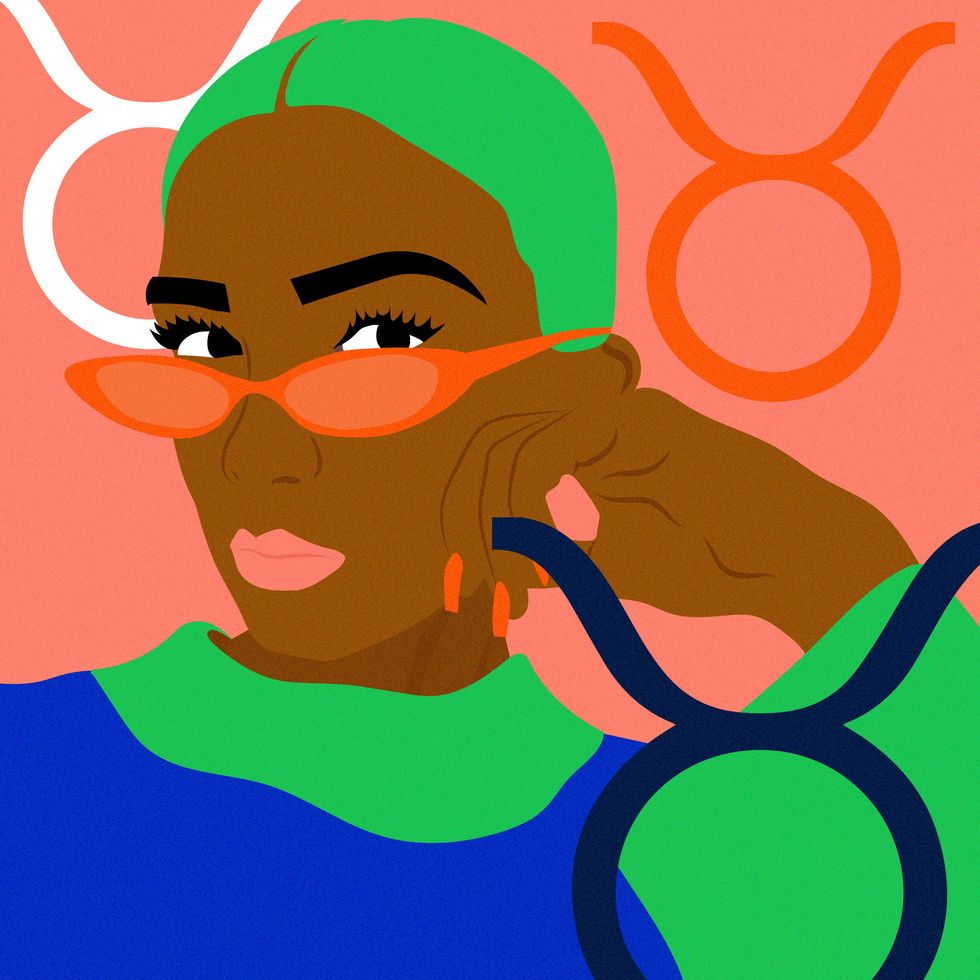 Laci Jordan for xoNecole
April begins with Mercury transitioning into Aries on the 3rd encouraging you to confront the bully within. Be mindful of the disempowering narratives you've got stuck on loop. An important conversation taking place around the 9th assures that your hard work and commitment to your goals is paving a path towards greater abundance. On the 11th, the New Moon encourages you to connect with healthy outlets for expressing your anger which is just as valid as any other emotion.
Towards the middle of the month, the energy shifts from Aries into your sign. On the 19th, your birthday season officially begins with the Sun joined by Venus and Mercury bringing you all of the blessings for your Solar Return. Your desire to learn something new or deepen the knowledge of your craft is heightened when Mars enters Cancer on the 23rd. Sign up for a course, attend a workshop, or read some new books to brush up on your expertise. The full moon on the 26th reveals any hidden agendas so you're clear about who is really #TeamTaurus.
Gemini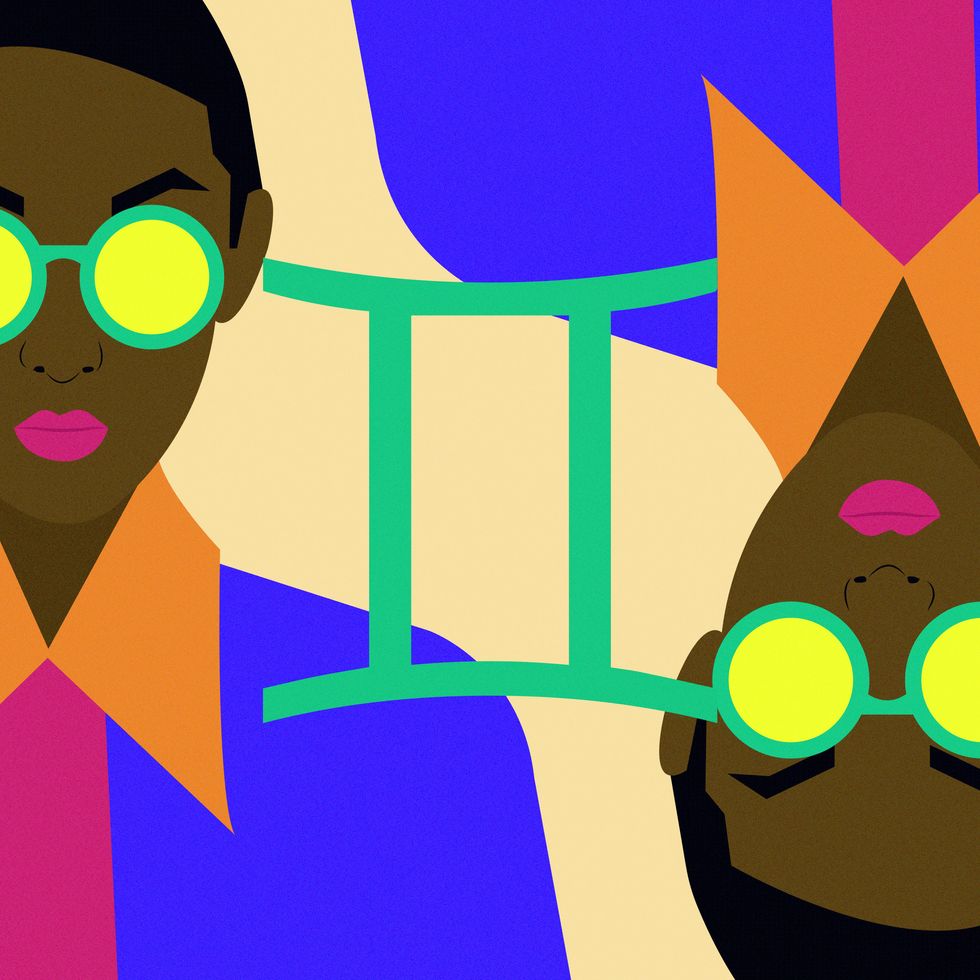 Laci Jordan for xoNecole
Your friends and social network have you busier than usual when Mercury enters Aries on the 3rd. This is a persuasive time in which you can rally up the troops in support of your vision. Use your influence wisely. On the 9th, Saturn and the North Node aim to align you with your destiny but trust that it will require some sacrifice. The New Moon on the 11th encourages you to dream bigger! Set a lofty goal for yourself that you want to accomplish within the next year. You'd be surprised by how the Universe orchestrates things in your favor once you truly commit to your heart's desires.
On the 14th, Venus transitions into Taurus with the Sun and Mercury joining the party a few days later. As the planet of vitality dips into your 12th house, you're invited to rest and reflect on the past year in preparation for your birthday season. When Mars enters Cancer on the 23rd, your need for financial security and physical comfort is all the more obvious, which has the potential to inspire you to take action towards creating a more luxurious life for yourself. The Full Moon on the 26th could reveal a hidden enemy amongst your circle. Take note and move (away) accordingly.
Cancer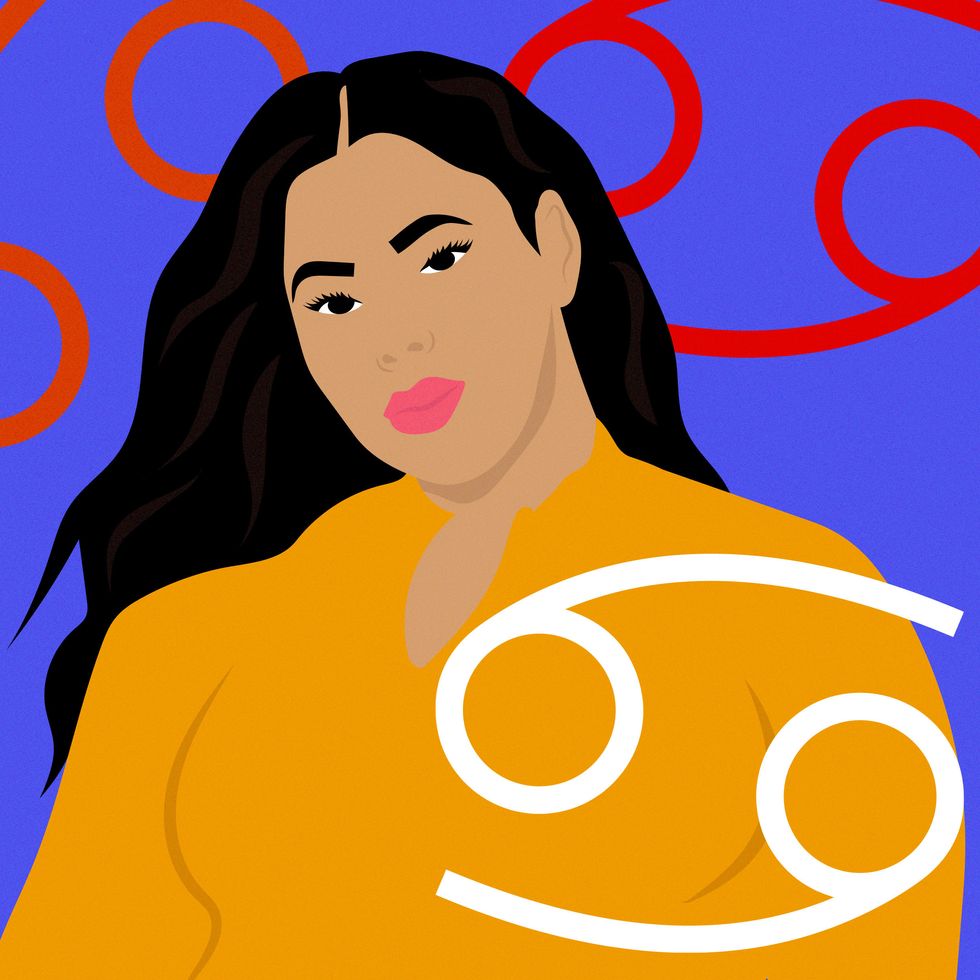 Laci Jordan for xoNecole
April is a busy month for you particularly when it comes to your career. With the Sun, Mercury, and Venus transiting this part of your chart early on in the month, you'll be busy with meetings, interviews, and the likes. You've got a little more pep in your step than usual, so make these first couple of weeks count. On the 9th, an uncanny spiritual experience gives you a glimpse into a past life pattern that you need to resolve in this lifetime. It's time to embrace the freedom that comes with living life by your own rules (as long as it doesn't harm anyone else, of course). The New Moon on the 11th presents a new career path that will help you cultivate more leadership skills.
On the 14th, Venus shifts into Taurus and is shortly followed behind by Mercury and the Sun. If you've got a big dream in mind and feel like it's impossible to do on your own, you're right! You weren't meant to go at it alone. Enlist the forces of your friends so you can all get to the bag together. Towards the end of the month, Mars enters your sign which could be a mixed bag of energy. One day you feel like the Energizer bunny and the next day you need at least 16 hours of sleep. Give yourself grace as you navigate the next month and a half. The month winds down with a romantic full moon encouraging you to indulge in some sensual seduction.
Leo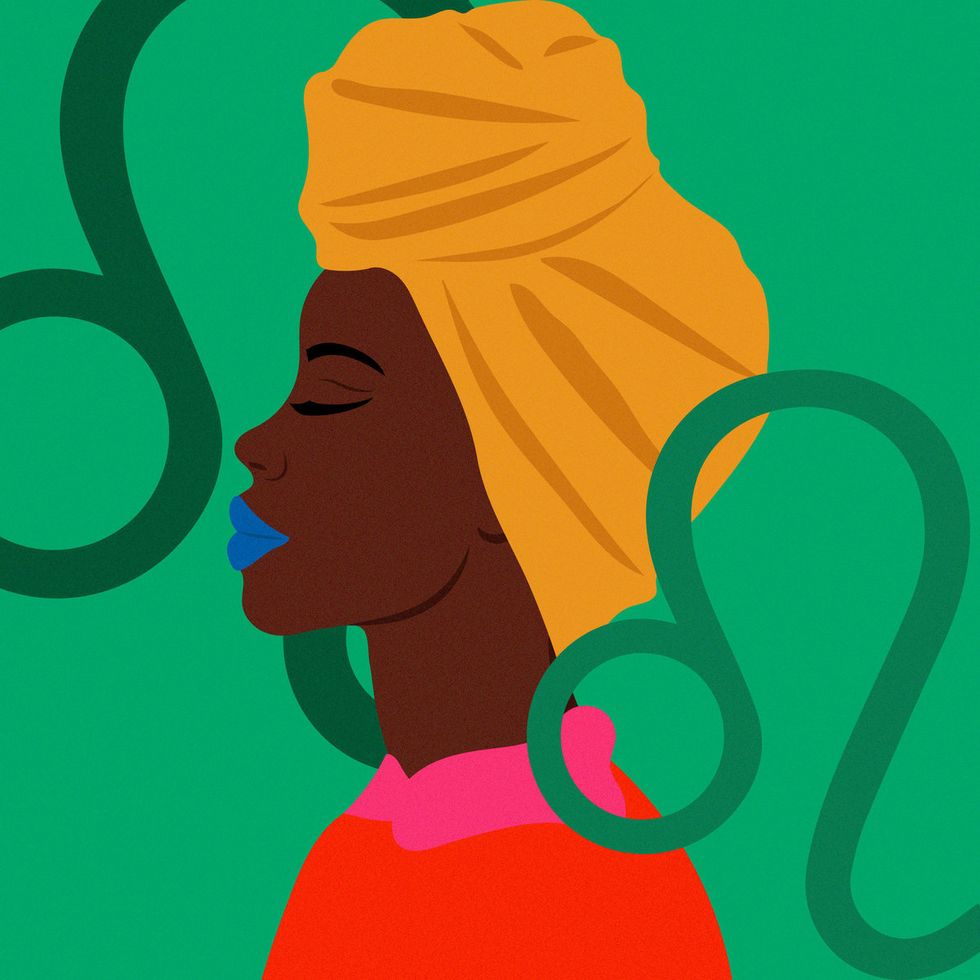 Laci Jordan for xoNecole
The month ahead is a busy one for you kicking off with Mercury entering Aries on the 3rd, inspiring you to venture into uncharted territory. Opportunities to share your expertise--potentially on a global scale--are made available to you during this transit. On the 9th, Saturn and the North Node team up to accelerate your growth through your social network. The New Moon on the 11th marks the reemergence of your spirit and its thirst for more wisdom.
On the 14th, Venus transitions into Taurus which could result in some pressure from an authority figure. All eyes are on you and the people are watching it. Remember that these are the moments that separate those that are really "bout it bout it" and those that are just fakin the funk. When Mercury and the Sun join this part of your chart, your every move is under a microscope. Put your best foot forward to secure your success and reputation. On the 23rd, Mars enters Cancer which will require you to prioritize more rest and reflection. April wraps up with a Full Moon, encouraging you to find the balance between nurturing your family and pursuing your goals.
Virgo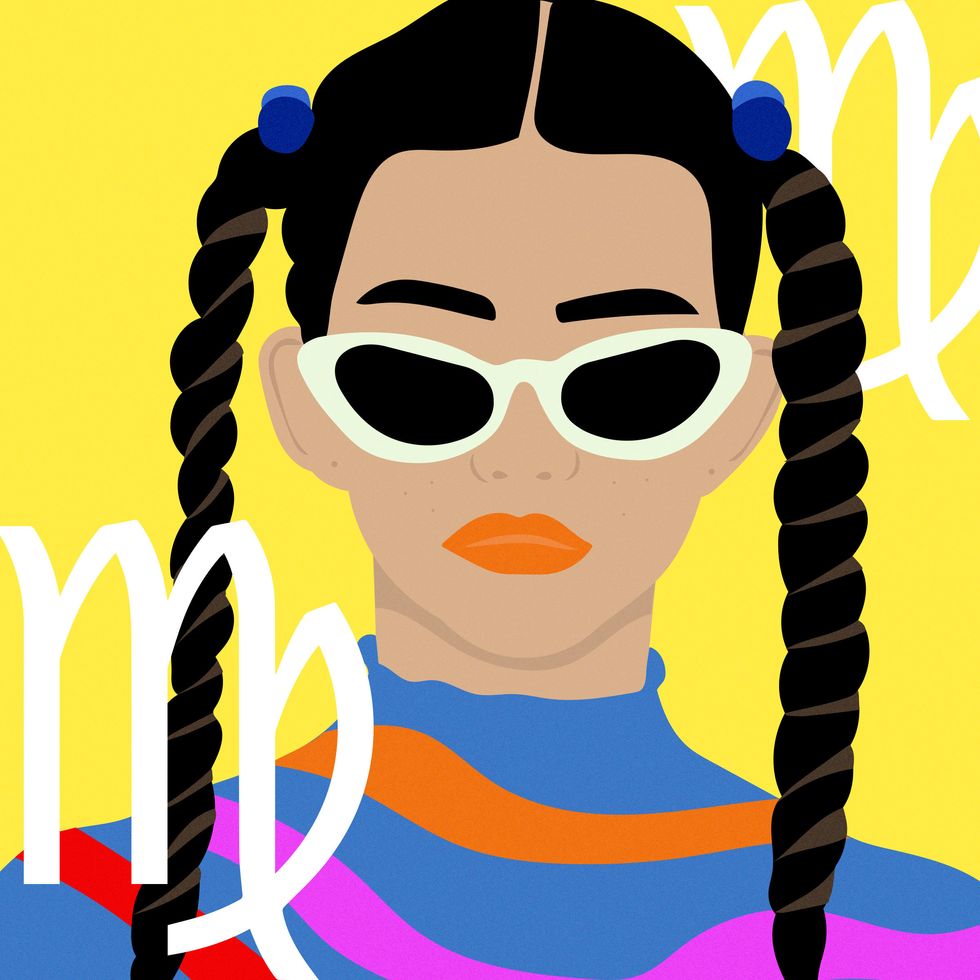 Laci Jordan for xoNecole
Mercury is kicking up the dust in the shadows when it begins its transit through Aries on the 3rd. It's time to face your deepest fears with a bold and empowering perspective. Instead of harping on being the underdog, it's time to share the tale of how you slayed your metaphorical dragons. A much-needed adjustment in your lifestyle becomes all the more obvious around the 9th. Does your work truly support the life you want to live or someone else's idea of success? On the 11th, the New Moon is a supportive time for gaining financial support from others.
Towards the middle of the month, the energy shifts from vivacious Aries to down-to-Earth Taurus. With Venus, Mercury, and the Sun in your sister sign, your wanderlust is calling. Planning an international vacation may be top priority for you. While some of you may consider going back to school, others of you may have opportunities extended for you to teach others. When Mars shifts into Cancer on the 23rd, your friends are backing up your goals which gives you the wind beneath your wings to continue soaring to new heights. The month wraps up with a full moon revealing some hidden information. Can you keep a secret?
Libra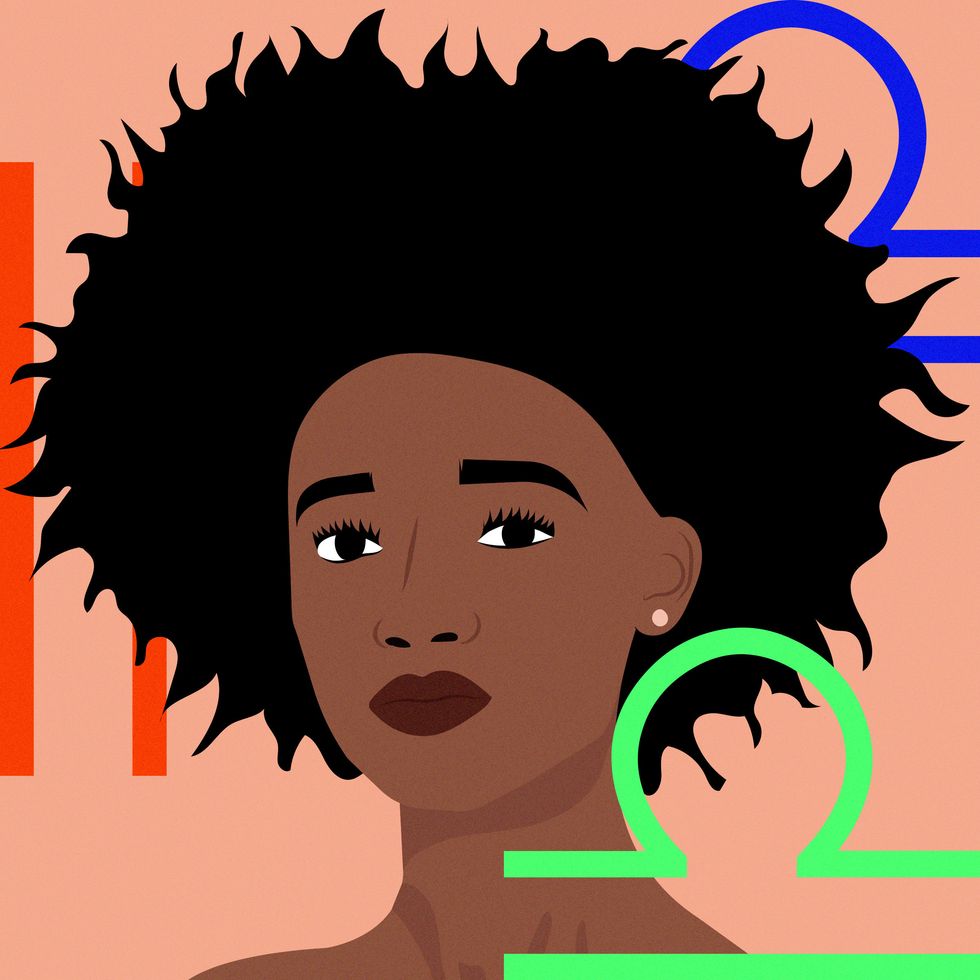 Laci Jordan for xoNecole
The beginning of the month invites you to reassess your alliances and partnerships. Remember that asserting your wants and needs isn't synonymous with being controlling. On the 9th, your desire for freedom, creativity, and self-expression is heightened, helping you make your mark while inspiring others in the process. The New Moon on the 11th could have you signing your name on a contract for a new job. If you're in a serious commitment, things may suddenly be going to the next level.
On the 14th, Venus shifts into Taurus which is shortly followed behind by the sun and Mercury. You're feeling a little more private for the next month as you work on healing and deepening a connection behind the scenes. When Mars shifts into Cancer on the 23rd, you're feeling the pressure when it comes to making some career moves but trust that you'll rise to the occasion which will ultimately grant you favor in the eyes of an authoritative figure. April comes to a close with a full moon helping you resolve some unprocessed emotions that affected your self-esteem. You have the right to take up more space in the world and shine your light as the brilliant soul that you are. Now go be great!
Scorpio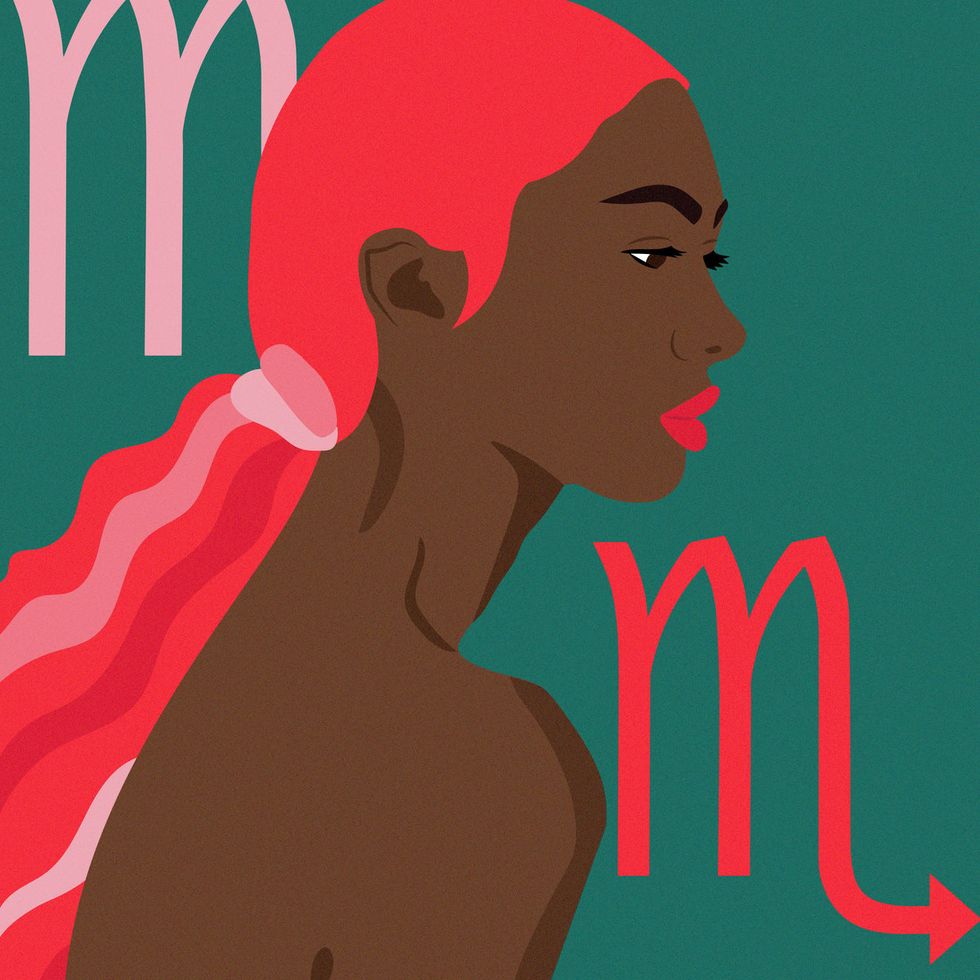 Laci Jordan for xoNecole
The first part of the month has your schedule picking up the pace when Mercury shifts into Aries on the 3rd. This is a good time to take care of those outstanding tasks on your to-do list, schedule your annual health screenings, and get your ass back in the gym. On the 9th, Saturn trines the North Node, inspiring you to dream beyond the limitations of the generational traumas affecting your lineage. How are you preparing yourself to be a good ancestor for those to come? The New Moon on the 11th invites you to embrace some different habits to improve your lifestyle.
Towards the middle of the month, the energy shifts from high-spirited Aries to lowkey Taurus which has you prioritizing your relationships a little more than usual. With Venus in this part of your chart, you're being challenged to embrace a new way of relating to others. When Mercury and the Sun join this part of your chart on the 19th, the triggers are real but your awareness is realer. Stay present in the moment instead of getting drawn into an old story. On the 23rd, Mars enters Cancer which has you ready for another stamp in your passport. The month wraps up with a full moon in your sign reminding you of just how powerful you truly are.
Sagittarius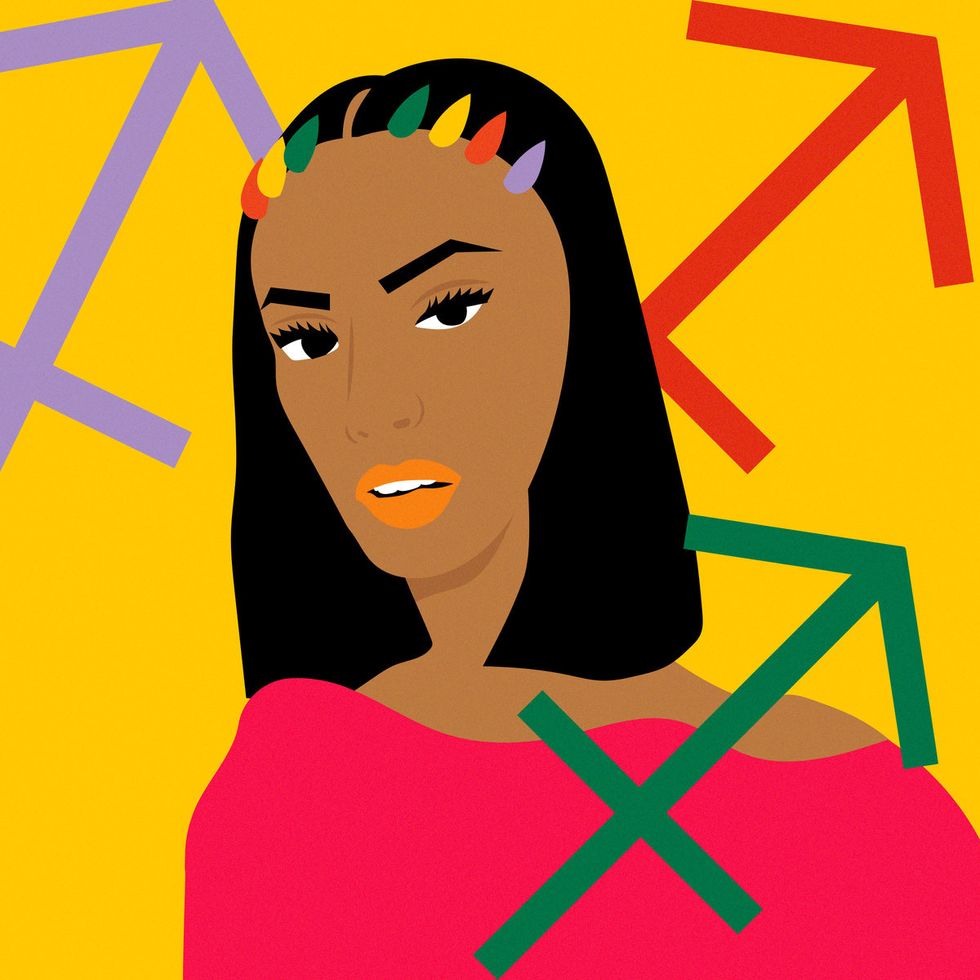 Laci Jordan for xoNecole
April kicks off with Mercury shifting into hot-headed Aries reminding you to think before you speak particularly in matters of love. On the 9th, you're committed to your vision of success and more discerning about the alliances you need to build to support your efforts. The New Moon on the 11th encourages you to take a bold risk when it comes to your creative expression, making this a great time to start a new hobby or project.
When Venus enters Taurus on the 14th, you're getting serious about a romantic prospect (or, at the least, attracting someone who's interested in something long-term). When Mercury and the Sun join the party, it's a good time to establish a better routine for yourself. You have the ability to accomplish quite a bit over the next few weeks if you stay disciplined. On the 23rd, Mars enters Cancer which could trigger some insecurities and fears of abandonment. Working with a therapist could be beneficial during this transit. The month winds down with a full moon in Scorpio revealing someone's true intentions which ultimately helps you get clear on where the relationship is headed.
Capricorn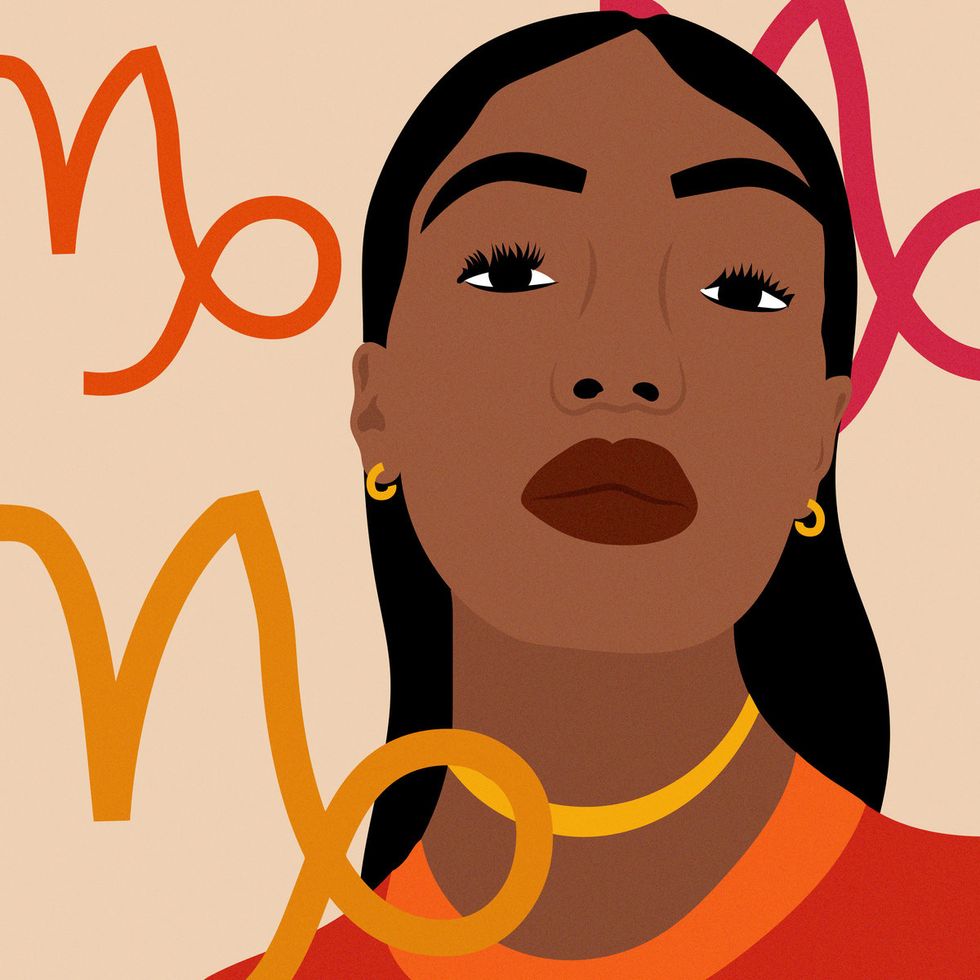 Laci Jordan for xoNecole
Home and family matters have your attention in the first part of April when Mercury enters Aries. Some challenges may require some extra patience on your behalf as you aim to establish a greater sense of security. On the 9th, you're ready to commit to a shift in your career, whether you're moving on to a new job or expanding your business into uncharted territory. The New Moon on the 11th invites you to plant your roots somewhere new, making this a supportive time for relocating or renovating your current abode.
On the 14th, Venus shifts into Taurus inviting you to indulge in some play and romance. When Mercury and the Sun joins this part of your chart on the 19th, you've got some big plans when it comes to a creative project. Don't be afraid to invest in talents. You never know how far they can take you. Towards the end of the month, Mars enters Cancer which could result in some frustrating relationship dynamics or some steamy sexual tension. Make love or make war--it's your choice. April wraps up with a full moon on the 26th revealing who is truly #TeamCappie and who ain't. As they say, "The truth shall set you free."
Aquarius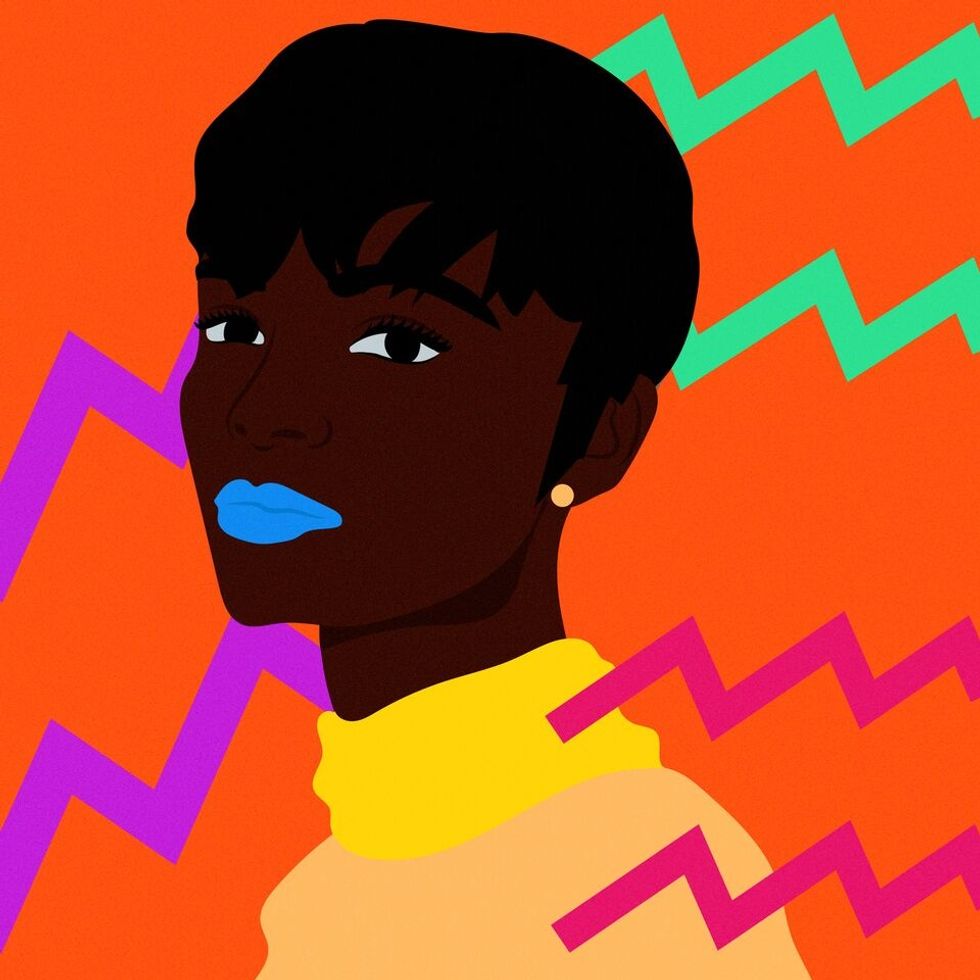 Laci Jordan for xoNecole
The month kicks off with Mercury shifting into Aries lighting up your house of communications. You're feeling passionate, enthusiastic, and maybe a little bossy so just keep that in mind in your interactions with others. On the 9th, Saturn trines the North Node of destiny, encouraging you to take your creative pursuits more seriously. This is a particularly fated time for you in which you may even meet a significant romantic interest. The New Moon on the 11th is the perfect time to start that blog, write that book, or host a live session on Instagram. Your influence is powerful at this time so use it wisely.
Toward the middle of the month, Venus enters Taurus which has you wanting to cozy up at home with your significant other or your fur baby. When Mercury and the sun join this part of your chart be mindful of family drama. People are a little more stubborn than usual so you may have a hard time convincing others. On the 23rd, Mars enters Cancer which has you busy with daily activities, appointments, and errands. April wraps up with a full moon revealing someone's misuse of power serving as an example of how not to move. Remember--what's done in the dark always comes to the light.
Pisces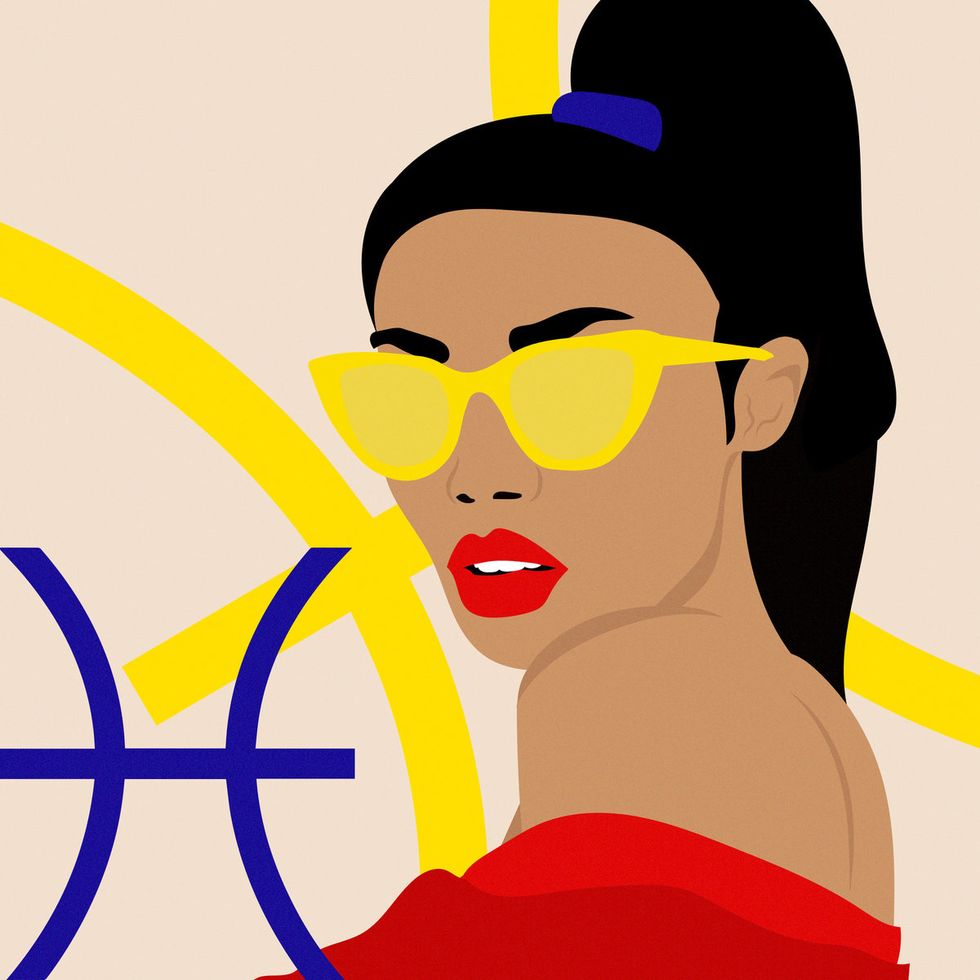 Laci Jordan for xoNecole
Your money and values are the top priority when Mercury enters Aries on the 3rd. Your negotiation skills are next-level during this transit, making this a good time to suggest a raise or promotion. When Saturn and the North Node meet up on the 9th, you're serious about moving past self-imposed limitations to create a more solid sense of security within yourself. The New Moon on the 11th invites you to strike for gold with a new stream of income. As one of the most multi-faceted zodiac signs, you've got plenty of hidden gifts and talents up your sleeve.
On the 14th, Venus shifts into Taurus, making this a good time to try a dating app if you're open for love. The energy is supportive for nurturing long-lasting commitments, making this the ideal time to shoot your shot. When Mercury and the sun join Venus, people are hanging on to your every word. Use your voice to inspire others to believe in their abilities (and their earning potential). On the 23rd, Mars enters Cancer, encouraging you to indulge in some romance. Flirt with that cutie at the coffee shop. Say "yes" to that date offer. And show yourself some love with some self-pleasure. April wraps up with a mysterious full moon inviting you to expand beyond your comfort zone in pursuit of your soul's ultimate fulfillment.
Are you a member of our insiders squad? Join us in the xoTribe Members Community today!
Featured image by Laci Jordan for xoNecole