In a world where working remotely or working from has now become a part of our mainstream culture, staying productive has become so much harder. We are constantly distracted by our home or social environments. We mismanage our time throughout the day and week. We're guilty of choosing to catch up with friends, scroll through social media, or engage in almost anything else that prevents us from owning our day. And we're not one hundred percent wrong for this. Americans are known to be overworked and burned out. It's only now we are catching up to the world in adopting a better work-life balance. But it doesn't mean we should drop everything and forget about our priorities.
So, how do you boss up and own your day when we live in a society that is made to distract you? Boundaries. Strong boundaries. Creating boundaries for yourself is key to managing your day. Boundaries apply to productivity the same way they apply in friendships, relationships, and family. The problem we run into is standing by our boundaries. It takes a level of discipline and consistency. This requires continuous commitment and practice.
Here are 7 boundaries you can set for yourself to be more productive and slay not only your workday but all your goals.
1

.

Limit Social Media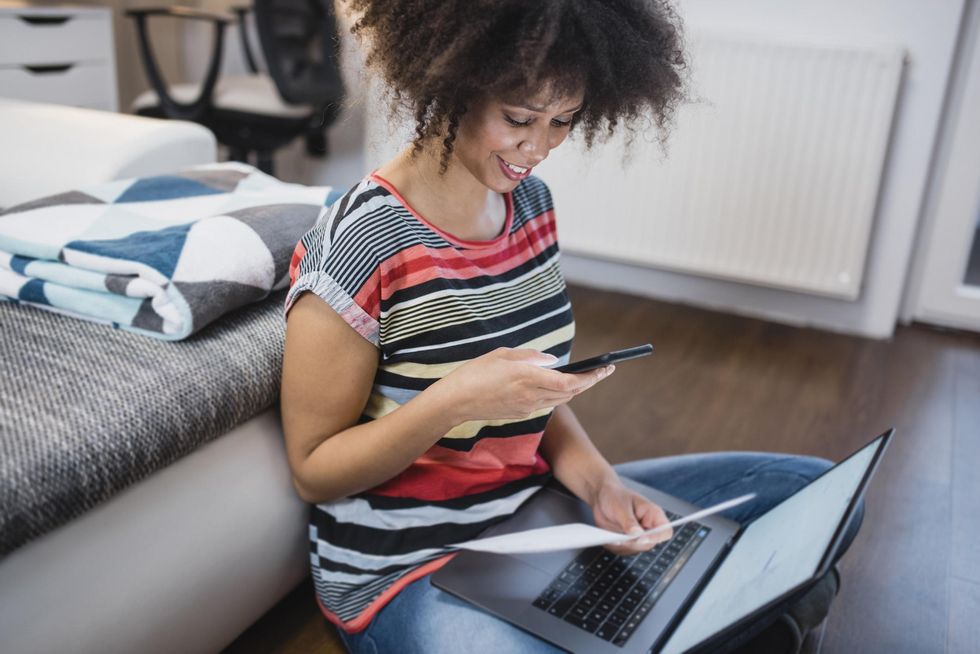 Getty Images
You can't tell me you're not mindlessly scrolling through the 'gram or TikTok throughout your day. Because I do it too. We are all guilty AF of this. It's like an addiction or some type of FOMO. We have to constantly be in the know. We have to ensure we are not missing out on someone else's life. Read that again. Someone else's life. When we should be paying attention to our own life. Some people will spend 4-8 hours a day on social media like it's a whole job. I mean, if social media is your job, you're exempt from this conversation.
Thanks to app updates and Apple, we have the tools to physically limit social media. It's called Do Not Disturb. It's a setting that can be turned on or off to your choosing. But if that doesn't work for you, consider deactivating your social media accounts or deleting the apps from your phone. In 2019, I took a social media break for a whole year. And I'm currently on a social media break now. Trust me, you're not missing anything. And I have been able to manage my time better, complete my to-do list, and do more of what I love.
2

.

Limit Communication
If it's not work-related or an emergency, it can wait. There's no need to respond to every single call, text message, and/or email. Those people in your DMs can wait too. We are also guilty of this. We feel like we have to be responsive to everything and we don't. If it has nothing to do with your time or money, it can wait. This goes for work emails, messages, and meetings as well. If it has nothing to do with you and your position, kindly excuse yourself from the meeting. Set time aside in your day to respond to work messaging platforms and emails. Ask to schedule work communications for certain days and times of the week. There is no need for daily meetings if it's not an urgent matter. Provide updates on pertinent projects through emails and/orproject management apps.
3

.

If It's Not Written Down, Don't Worry About It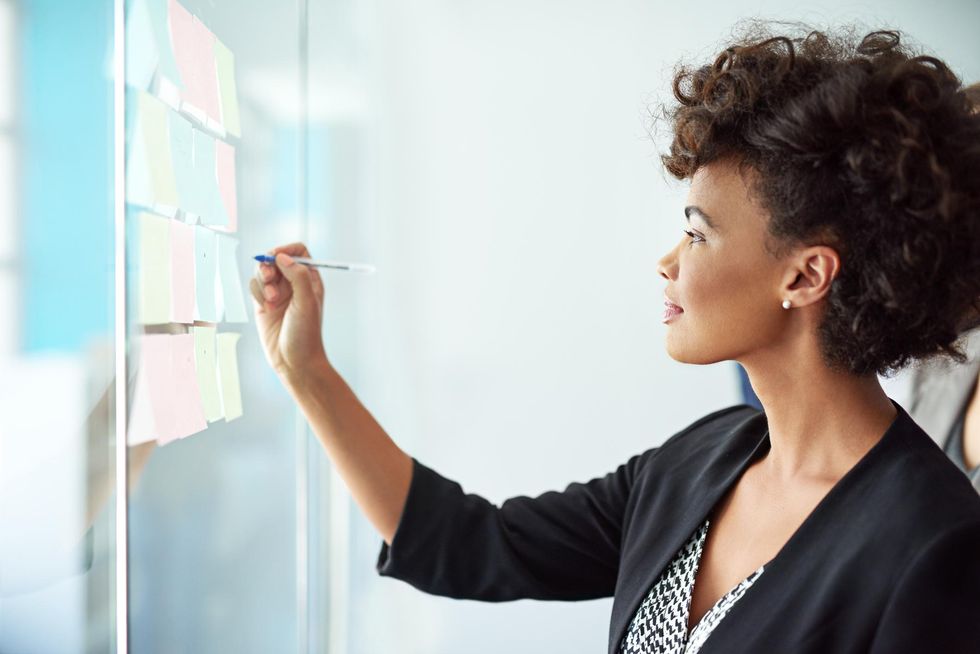 Getty Images
Plan out your workday or workweek with a daily planner. I typically do this on Sunday nights or Monday mornings. I even go so far as to color code events, projects, appointments, and deadlines. If a task is not written down in your planner as a to-do for that day, or week, don't worry about it. These tasks can be done when you have time and energy to complete them. And don't go adding more things to your day when you know you may not have the time to dedicate to it. Worrying about what you didn't complete only adds more stress. Minimize stress by setting this boundary.
4

.

Break Down Big Projects
Large projects can be daunting. It's hard to know where to start and where to end. The key is to break down large projects into smaller parts, then assign estimated due dates for each part of the project. You want to also track project completion using agannt chart.A gannt chart is a project management tool that displays project activities set to a timeline. You can adjust the timeline based on external factors or dependencies. This way, you are not overwhelmed about completing the project on time. If you only have 2-3 hours a week to work on parts of the project, that's OK. Honor the time that you're able to give.
5

.

Set A Routine And Stick To It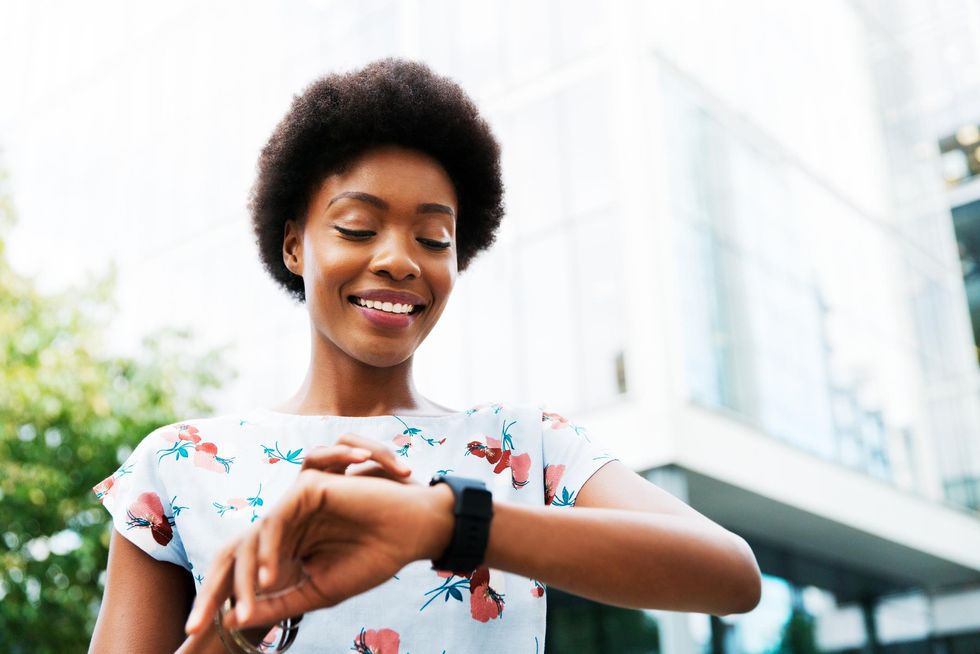 Getty Images
Day drinking or weekday bar hopping is not it. Do not expect your day to go your way with a hangover. I yelled at my client for this. Shout out to him because he was the inspiration for this whole article. Having a daily routine will help you move through your day effortlessly. Your daily routine should include habits like eating a good breakfast, waking up early, going to bed early, drinking water, and daily exercise. Habits like these help you prioritize and understand what is important.
6

.

Take A Break
Being productive does not mean working 6 to 8 hours straight without a break. We are not robots, and we are not made to constantly be on. We are human, we need to rest and recharge daily. Don't skip breaks or lunches, take them. You would be surprised what a 20-minute break can do for you. It allows you to reset your energy levels.Research shows that our minds naturally need a break after 90 minutes of intense work. Science doesn't lie. Use your breaks to practice mindfulness or take a walk. Research also shows spending time outside helps relax our minds.
7

.

Know When To Call It Quits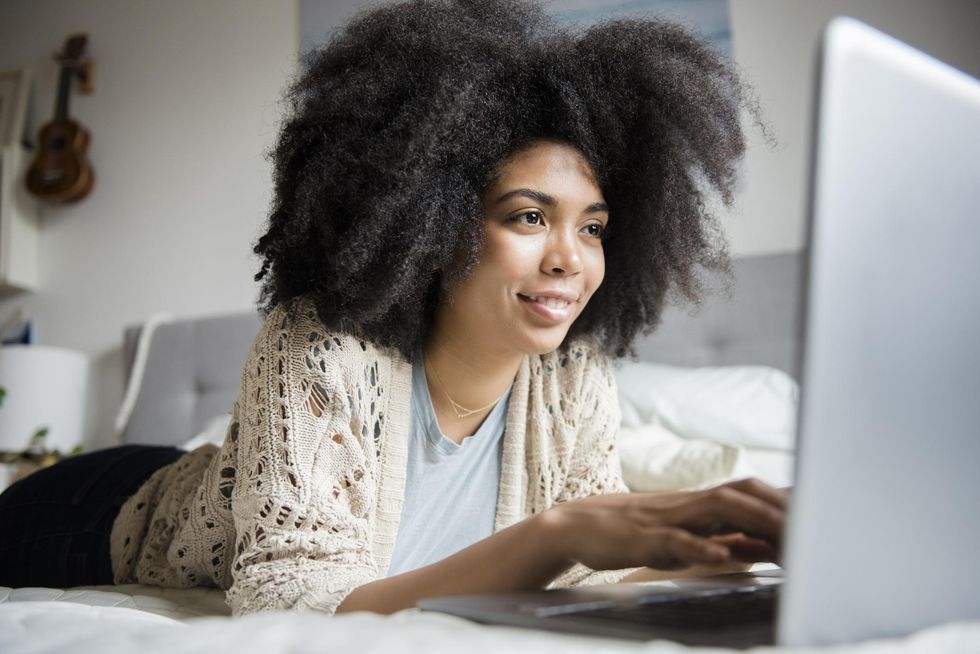 Getty Images
Listen, I stop working at 4 p.m. or 5 p.m. On a good day where I checked everything off my to-do list, I call it quits at 3 p.m. too. And I don't work weekends unless it's necessary. We have to end our day. How else would we know when a new day begins? Again, we are not meant to be one hundred percent on. But this is America – we live in a capitalistic society that expects high-performance 24/7.
I know some of us don't have the luxury of controlling our schedules. Not all of us are exempt employees or self-employed. With that being said, I would suggest taking 30 minutes before you go off the clock to start preparing for the next workday. This is called a shutdown ritual. Organize your desk, close tabs on your internet browser, write out your to-do list, or check your calendar.
The goal is to be productive, not busy. We often use the word busy to imply we don't have time, but it doesn't mean we are productive. According to Google, to be productive means achieving or producing a significant amount or a result. To be busy means having a great deal to do. Do you see the difference? Productivity is associated with a result or outcome.
With that said, I think it's time to change how we use our words when it comes to managing our workdays. If we can master this, we can transform our day.
Featured image by Getty Images

It's pretty understood that the culture perceives Issa Rae as a giant; a cultural phenomenon. And we hold her on that pedestal because she just so happens to perceive the culture as exactly the same. She puts absolutely nothing before us, and we trust that about her. We know how she gets down, and we know that her pivot game is incomparable. She is purely unparalleled.
And if diversifying everything she gets her hands on doesn't keep her busy enough, she somehow carved the time to speak with Rolling Stone for the cover of their May issue.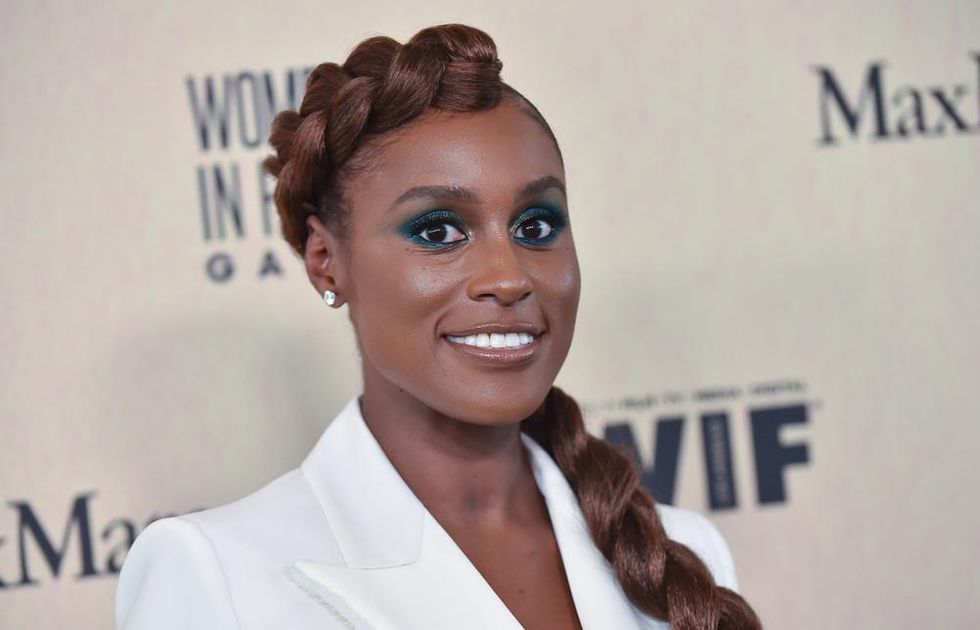 DFree / Shutterstock.com
Donning a latex-tight metallic blue turtleneck, she reminded me of a superhero. Or maybe it's just that that's how I always see her. But anyway, there she was.
In the interview, which took place at her pool over a bottle of prosecco, she discusses everything from work-life balance and being a better friend, to her start in entertainment and wishing she never told the world so much about herself.
Continue reading for our favorite highlights!
Issa on balancing multiple projects with being a good friend:
While admitting she was striving for more balance a few years ago, Issa says she failed--especially now that her workload is at its heaviest. And sis is starting to believe that she may just be built this way.
"I'm just always thinking about work. I was always like this. [In the past] it was like, 'I need to work to make sure I have the means of affording a place to live.' [Or] 'This didn't work, what's the next thing I can do?' I think that's just how my mind works. That's Capricorn shit. Workaholic shit. If you have any suggestions, let me know. I've fallen short because I'm so used to [them] accommodating this in-person dynamic. So this year has tested who I am as a friend and really made me realize, 'Oh, I'm not considerate in this way, and I can do more here.'"
On being a product of "Internet Culture":
"I know how I am as a consumer, as a stan of people, and what I look for. I had the foresight to shield myself from what anybody who was looking for anything on me would try to find, because I know this culture. Internet culture is weird and malicious. I've just worked really hard to protect myself from the ugliest parts of it."

On the opportunities that came from 'Awkward Black Girl' and the biggest lesson she's learned in entertainment:
Although ABG is how she got her start in entertainment, the opportunities that came from the series, almost altered the Issa we know today.
"I was so focused on what I felt like fit their network that I didn't focus on the story I wanted to tell," Rae has said. "I was eager to please, and that made my voice kind of irrelevant, and the reason they brought me in in the first place was to have something to say. I had to realize I have a specific point of view, I have a specific story to tell, and I need to tap into that."
"This industry is built on exclusion. Knowing people is such a currency, and if you don't know anybody, you're just left to fend for yourself."
On new City Girls'-based television show:
"[Jermaine Dupri] coming out and criticizing female rappers for only talking about their pussy, I was just like, 'This is so unfair.' So that inspired the writing of it."
She continues:
"I guess I feel more empowered in the film and television industry," she says. "We have our own problems, but it is nothing like the music industry. I'm in awe every single day of just, 'Y'all can do this? This can happen, and it's still going to happen?' I have a lot of catching up to do. That feels exhausting in a different way."
On the new season of 'Insecure':
"We're not telling a Covid story. I had fatigue."
Same, sis.
On being protective of her personal life: 
One of Issa's biggest regrets is that she told so much about her personal life in her book, which she only wrote because she never expected so many people to read it. And sis talked about it all, from her experience catfishing random men in chat rooms as a preteen, to her discovery of her dad's affair.
"It felt like I was writing journal entries. The 24- through 27-year-old version of me will live on through a book. My opinions, whatever whimsical thoughts and notions, will live on forever. That's what I don't like about it."
Now, Issa is more, cautious, especially about her engagement to businessman bae, Louis Diame (which she never introduces to the interviewer, but is present).
"I just feel superprotective of any relationship I'm in. That's come from observing and making fun of people over the years who broadcast the most intimate parts of their relationships, then are left with egg on their face. I call them the 'me and my boo' people. Let me embarrass myself. Don't let a nigga embarrass you. That's always been my focus."
A wordddddd, sis!
Are you a member of our insiders squad? Join us in the xoTribe Members Community today!

Featured image by DFree / Shutterstock.com
Whether you're working remotely, slowly trickling back into the office, or you've been an essential worker from day one of the pandemic, finding work-life balance is probably something that has become an elusive, frustrating goal. Nevertheless, it's an important one since Black households have been disproportionately impacted by the effects of COVID—financially, physically, and mentally—and many Black professionals fill the ranks of essential worker jobs. Protecting your sanity and putting a focus on wellness are important since you'll need to be your best self to thrive in the current environment, especially if you're in leadership positions.
Some of us have already done the basics of shifting priorities or setting both physical and mental boundaries between personal and business, but what's the new work-life balance for today's version of normal? Try these five steps to upgrade and find what works for you, your job, and your lifestyle.
1

.

Assess what work-life balance even looks like—and how it might change from day to day.
If I've only learned one major lesson from the hundreds of powerful executives, professionals, and entrepreneurs I've interviewed in my more than 15 years in journalism, it's that work-life balance doesn't always look the same for everyone. We can often hit a wall when we try to fit cookie-cutter efforts into lives that might not be so black-and-white. True, the main principle of it all is to be sure you're not overworking yourself into burnout, but there is a such thing as burning out due to trying to create the perfect version of balance. It's a good idea to take some time to consider your daily habits, your lifestyle, and your work day obligations, when trying to figure out what work-life balance realistically means for you.
2

.

Set micro-goals for areas where a balance shift is needed.
Some of us have productivity down pat or we've been delivered from the procrastination demons of the past, but we still struggle with saying yes to that new workout routine or we totally fall short with being fully present for bae or the kids. Instead of tackling overall work-life balance in a macro way, try setting small goals that will lead to big results. Let's say you can't commit to an hour per day of workouts. Experts recommend starting out with 15-30 minute high-intensity workouts or spacing workouts out to every other day. If you find yourself totally confident in closing deals but not being present for loved ones due to lack of sleep, etch out some time to talk to a therapist, write in a journal, or use a sleep meditation app. All work and no play? Try starting a new mood-boosting hobby like crafts, gardening, or photography and make a project of it.
3

.

Get a coach or accountability partner.
Listen, the proof is in the numbers. Research has shown that more than 70 percent of professionals who get help in the form of coaching benefit "from improved work performance, relationships, and more effective communication skills." If you're trying to make new moves in the realm of work-life balance, hire someone who will help you. They can create a plan of action based on a change such as a new job, a recent health issue, a relocation, or a change in finances (whether a decrease or increase). They can also be your support through the process. Research coaches via the Web or social media and make sure they have references and actual results.
You can also tap into your network or join a group to find a great accountability partner to ensure that you're following through on your goals to find balance.
4

.

Use technology to your advantage.
Simple actions like setting an alarm on your phone for stopping your work day, nap breaks, or meetings can really help you create habits that help make work-life balance a priority. Treat your time like a lawyer or therapist paid by the hour, and let the alarm be your way of reclaiming your time, as our good auntie Maxine Waters says. Also, don't overlook built-in extras in your favorite apps or on your phone like the Screen Time feature on the iPhone or the "Your Activity" tracker on Instagram. Once you're able to see how much time you're spending doing certain things and you're able to set limits, you can shift that time into doing something that ensures more work-life balance.
You can also invest in apps that are specifically for finding or protecting work-life balance. Try TimeTune (Android) and ATracker (iPhone) to monitor how you spend your time and create scheduled tasks. Apps like Cozi house your to-do lists, journals, and shopping lists all in one place, while apps like Weekly Planner (Android) or Week Plan (for iPhone) allow you to plan out your week. There are also so many apps that you can use to meditate, schedule affirmations notifications, or keep you accountable for fitness goals.
5

.

Incorporate new wellness trends into your work day.
We all love a good sale, but if you'd like to upgrade in the area of wellness, it might be time to unsubscribe to some of those retail newsletters and sign up for fitness or mental health lists. Check out platforms like Black Girl In Om, Heal Haus, or Ethel's Club. You can take a workday break to check in on the latest trends via email and connect with others who are balancing their lives through wellness. Or try something new for your lunch hour: a "walk and talk therapy," "touchless" spa service, or a "distant reiki session"—all trends set to become more and more popular this year.
Are you a member of our insiders squad? Join us in the xoTribe Members Community today!
Featured image by Shutterstock
What sets Viola Davis apart from her peers in Hollywood are a few things. First, obviously the color of her skin. Then, the mastery of her craft, and last but not least, her willingness to be transparent and vulnerable when bringing topics to the forefront that aren't the easiest to confront. She sat with InStyle Magazine to share her experiences during an uncertain time, along with dropping gems about motherhood and her career:
"I will say that I think my greatest source of strength is my authenticity. If I try to channel some other being, I get lost. That's when my anxiety level goes up. Growing up in Central Falls [R.I.] as the only kinky-haired chocolate-brown girl, I always was trying to channel the girls who had the Farrah Fawcett look. It had disastrous results. So the only thing I can do is channel my authenticity."
Featured image by DFree / Shutterstock.com
This article is in partnership with Rocket Mortgage®.
When it comes to moving up the ladder in your career, a lot can be said about sacrifice. Add being a Black woman to the mix, and the work you put into achieving the career of your dreams becomes a journey. The end result is working twice as hard to harvest the seeds of success we do plant, if they are allowed to blossom at all.
Someone who can speak to that sentiment is Rocket Mortgage® Technology Team Leader Tamika Webb, whose work in the technology field has been a decade in the making. However, it's only in the last four years that she's been able to see the seeds that she has sown truly bloom.
"I hit so many ceilings to get to where I had to go," she says. "Then I was hired at Rocket Mortgage®, and every year I've been able to do something different."
With the help of the company, Webb has been shown that the sky is truly her only limit. Webb came to Rocket Mortgage® as a Technology Business Analyst, was quickly promoted to a Product Owner, and now holds the title of Engineering Team Leader through the company's Red Door Project, which enables team members to receive mentorship from senior leaders. Webb is working toward becoming a Director of Technology. "It's cliché but it's in the name… Rocket," she reflects. "We move quickly."
Webb shares the importance of maintaining a work-life balance, how she supports her team and the advice she has for aspiring tech leaders.
Look for a company that helps you grow.
"In my 4 years of working with Rocket Mortgage®, I've had the best opportunities to grow. I haven't been told no. Anything that I've thought I wanted to do and I've expressed to my leaders or shown interest in, I've been given the resources to do. They would say, 'Unleash your inner scientist.' That's one of the things that keeps me with the company – the sky's the limit. There are so many resources for us to grow professionally.
"Rocket Mortgage® recently started a program where they're paying for us to go back to school – 100% tuition reimbursement for certain programs. I have my bachelor's degree already and I have quite a bit of student loan debt from that, so to have the opportunity to work on my master's degree for free is amazing. I'm absolutely taking full advantage of that."
Be unapologetic about your boundaries.
"My schedule is pretty hectic because I support a big system that's used across the entire company and you have to keep your finger on the pulse of the business and what the system is doing to make sure we're always providing that value."
"I'm always pulled in a number of directions and there are days where I might work long hours, but I usually try to set boundaries from 9:00am to 5:00pm. Unless there's an emergency, I won't get on a call beyond those times. If someone tries to schedule a meeting at 4:30, I don't take that meeting. I found that when I didn't set those boundaries, I was exhausted. And leadership has been very receptive and encourages everybody to set our boundaries because burnout happens so easily, especially in my world."
"Work-life balance is something I'm really big about maintaining. If It's not an emergency, I am done working. I'm off and doing my mother thing. I have to flip that hat from Engineering Team Leader to now engineering leader of the household. Dinner has to be cooked, I have to sit and talk with my family."
Photo Credit: Rocket Mortgage®
Understand what motivates your team. 
"When we were in the office, there were so many fun events that we would do. We had award ceremonies, a carnival, Nerf gun fights. It's very different now while I'm working from home. But as a leader, I try to make sure we have happy hours once a week. I'll tell the team that at 4:00pm, we're done. Let's turn on cameras, we'll play games, let's talk about whatever. It breaks up the monotony.
"I ask my team, 'How do you want to be rewarded?' and 'How do you want to be recognized?' When I was a team member at other companies, we would get rewarded with points, but that's not necessarily what made the most impact to me. So I decided that when I became a leader, I would ask my team members, 'What is it that you like?' Some of my team members like Amazon gift cards, somebody else likes beer. I also have a profile for each of them just to acknowledge their birthdays, their anniversaries, the kids' birthdays. That's the support from a personal perspective that I give them."
Remember: Growth is always a good thing.
"We enable team members to shadow other team members in different business areas and learn what they do. As a leader, I don't want to see my team members move to another team because they're a great asset and we're a family. However, I do want to see them move on because it's all about growth. I'm a big, big, big proponent of growth. If you're not growing then you're dying."
Know that success in tech is about tinkering.
"You need to always have a drive or a passion for tinkering, for problem-solving, for troubleshooting, for creating things. You need to always stay up on the latest technology. If you're a gamer, try creating a game. It's that mindset of always trying to pull some stuff apart, see how it works."
"We have an ISM [or a core belief] that says, 'We'll figure it out,' which is one of my favorite ISMs. You have to be ready to move. You can't just say, 'Oh, I don't know this' and then do nothing about it. You have to go talk to somebody, you might have to Google some things, you just have to be willing to learn. You have to be a sponge in essence."
Be the one brave enough to ask the "dumb" question.
"There are meetings I sit in and they're talking circles around me but I know some basic, intuitive questions and I'll say, 'Hey, let's level-set. I am not an engineer, I am not a coder, so can we break this down so I can understand it?' You need to have a thirst to learn whatever is in front of you so you can be a part of any conversation."
Know that the tech world needs women like you. 
"Being a woman in technology can be intimidating because there are fewer of us. I would say to any woman considering joining the field, 'come play'. Don't be scared, don't be fearful, don't worry about the typical stereotypes when you think about technology. The girls are there. We're here, we are. And there's more and more of us being recruited every day. Just come, just apply."
Are you a member of our insiders squad? Join us in the xoTribe Members Community today!
Featured image by Rocket Mortgage®

In xoNecole's Finding Balance, we profile boss women making boss moves in the world and in their respective industries. We talk to them about their business, their life, and most of all, what they do to find balance in their busy lives.
With a husband, a home, a successful job, and a salary that more than sustained her, Chicago radio girl Erica Cobb was living her absolute best life. However, one thing was missing: her happiness. It wasn't long before an unexpected lay-off led her life into a series of unfortunate events that ended in divorce, a departure from her identity, and eventually her hometown.
Sometimes good things fall apart so that better things can fall together and in an intimate interview with xoNecole, Erica got real about how losing everything more than a decade ago helped her manifest a life she could have never imagined. She explained that it was only after being let go from her job on the radio that she was able to peel back the layers and define how she really wanted to show up in the world, "I just started to really take some risks and bet on myself––[knowing] that I was going to be enough, regardless of what I was putting forward if what I'm putting forward is truly who I am [but] I had to have enough courage in order to do that."
Since transitioning from radio to on-camera journalism, Erica moved to Colorado, met and married the love of her life, secured a full-time gig with Daily Blast Live booking interviews with subjects like Michelle Obama and proved that there is so much power in pressing pause to reassess your purpose. We talked to the TV host about the self-work it takes to manage the life of her dreams and thanks to this unique set of coping mechanisms, she isn't letting anything get her out of alignment.

Along with catching up on The Real Housewives and practicing Kundalini yoga a few times a week, Erica says that seeing a therapist and taking mandatory breaks are essential to the self-care routine that keeps both her mental health and her happiness in-check. She told xoNecole, "I understand now that if I need a break, that is not an option. It's mandatory. So, I have to give myself permission to take a break, which is the reason why I do tend to engage in like inconsequential programming or giving myself permission to do things and be different versions of myself. "
In this installment of "Finding Balance", Erica shares how putting her phone down is self-care and why hiring an affordably priced personal chef to do your weekly meal prep is a simple luxury you didn't know you needed.
xoNecole: At what point in your life did you understand the importance of pressing pause?
Erica Cobb: I wasn't necessarily going after my goals in terms of my job because it was serving a purpose for me, or it was true to what was going to be the best me or make me happy. I was doing it because society was telling me, this is the way it's supposed to look, this is the way you're supposed to act. And when everything fell apart, I realized that so many of the decisions that I had made in my life were based on keeping this image alive and it wasn't based on me really being connected with my purpose. Somewhere along the way I really lost that.
"When everything fell apart, I realized that so many of the decisions that I had made in my life were based on keeping this image alive and it wasn't based on me really being connected with my purpose. Somewhere along the way I really lost that."
What is a typical day in your life? If no day is quite the same, give me a rundown of a typical work week and what that might consist of. 
I generally exercise in the morning because if I don't exercise in the morning, it doesn't happen. I'd just get up and say, just do it. Don't even think about it, just do it. So I'll either do Kundalini or I'll do a Pilates session or I'll do cardio, one of those three things every morning. And then I start my routine of showering. I do my morning meeting every morning––that's our breakdown of the show––and then lately, for the past few months since the quarantine, I'm responsible for my own hair, makeup, and wardrobe, which has been a challenge in itself, because I always tell people, beauty is not my brand. There are so many women and men who do it very, very well. That is not my forte, but I've been trying to at least get myself presentable for camera. So that's been a new challenge. And I try to wrap my day by like five or six o'clock.
What are your mornings like?
I watch a lot of Bravo. I really try hard to watch what I call inconsequential programming because so much of my day gets so heavy with the topics and I really just want to see some foolery drama sometimes, just to disconnect. I probably should be doing something more for the soul, like meditating my way down or something like that. But right now it's just like a glass of wine or tea and like just sitting down, watching some TV, and hanging out with my husband and dog.
Do you practice any type of self-care? What does that look like for you? 
I have a therapist that I meet with once a week. She was very important. I started meeting with her in November. She's been really great. I really appreciate her, especially for what I'm doing because she went to Dr. Martin Luther King's "I Have A Dream" speech as a child and her life has very much been rooted in activism. She just really gets me in a way that other people wouldn't have been able to get me in terms of therapy. I don't have to explain the fundamentals, so she's been really great.
What advice do you have for busy women who feel like they don't have time for self-care? 
If you're not taking care of yourself, then you're not good for anybody. If you can't take the time to prioritize yourself, you're not going to be of service to anyone. And because I see that so much, especially when we look at the matriarchs of our family or women who we look up to and we see that there's a reason why we're connecting with them, whether we're related to them or not, there's a part of us in them and there's a part of them in us. And so, when we make those connections, we also see what isn't necessarily working as well because we care about these women who are mirroring us.
"If you're not taking care of yourself, then you're not good for anybody. If you can't take the time to prioritize yourself, you're not going to be of service to anyone."
We want them to be around for a long time. We want them to be happy and to live lives of abundance. And when I think of the way that I look at my mother who has been so selfless my entire life to all of the kids, not only the biological ones but the ones that she's taken guardianship of, I always tell her, "Mom, you need to be moving. You need to go get your nails done. You need to do all of these things for yourself because that's what's going to sustain you. And I need you here." It's almost a bit selfish but you're also giving them permission to care for themselves. That's the reason why I think that we need to think about the way that we talk to the people that we care about the most because there's always a message for us in there.
How do you find balance with:
Love/Relationships?
A big thing with [me and my husband] is, we'd be on a vacation and he would have to pull his computer out and work from wherever we're at. I would say, "When are you going to be able to take a break because you can't just work this vacation?" So, he put his phone and his laptop in a safe and the entire rest of the time he wouldn't engage. So there are times where he'll be like, "Can you put the phone in the safe?" Which means I've been engaged too much. So I'm just trying to get better at that and not feel like the world is taking off and I have to be engaged all the time.
Friends?
That's hard. It's harder now because of the situation that we're in. Obviously we're not seeing our friends the way that we used to see our friends in terms of work and home. That is something that I am just now really balancing the equilibrium. And a big part of that is the fact that I have an abbreviated schedule. So I can be like, you know what, I'm going to do this production this day and I'm ending at this time.
And then I'm going to go downstairs and I'm gonna hang out with my husband on the patio and play with Spike on the patio and make sure that I FaceTime with this girlfriend because I haven't spoken to her or seen her in a while. Now that I have a little bit more control over my schedule. I've been trying to just make more of a conscious effort to make sure I'm carving out time.
The Self?
I schedule, I schedule everything. I'll schedule months in advance. So I know that every Tuesday and Thursday at 6:30 in the morning, I'm doing Kundalini. I know every week, same day, same time I am with my therapist. Any self-care in terms of like aestheticians or stylists, all of those things, are completely scheduled out pretty much for the year, because otherwise I wouldn't just stop and be like it's time. As women, we feel guilty. I feel guilty all the time. Should I really be getting my nails done? Is that really necessary? So, if it's on the books, then it becomes more of like, 'OK, well it's my schedule, so it needs to be completed,' you know?
"Any self-care in terms of like aestheticians or stylists, all of those things, are completely scheduled out pretty much for the year, because otherwise I wouldn't just stop and be like it's time. As women, we feel guilty. I feel guilty all the time. Should I really be getting my nails done? Is that really necessary? So, if it's on the books, then it becomes more of like, 'OK, well it's my schedule, so it needs to be completed.'"
Exercise? Does it happen?
I started doing Kundalini yoga. And it's the idea of, if you can keep up, you'll be kept up. And it was just something that was so out of my comfort zone, but I chose to do it because I kinda needed to do something to get out of my comfort zone, but also to kind of find more balance and meditation in my life. So I actually have been doing that now for three months. it makes you uncomfortable and if you can get uncomfortable voluntarily, it kind of eases the discomfort when it comes at you.
Lastly, what does success mean to you?
Success means happiness and balance. Although I'm in an industry where people become notable or achieve celebrity status, I realized that what's really meant for me is to have a very fulfilled life. And I don't know if having an overabundance of one particular area of my life will create the balance that I truly need to be happy. So being in control of my schedule, having a life where I'm not burning money, but at the same time, I don't feel like I'm in deprivation mode. A life where my relationships are healthy and that I have true partnerships in the world. So success for me would really mean balanced in all capacities.
Featured image by Instagram/@ericacobb.