Like most people, I have a love/hate relationship with Sundays. On the positive side, I love Sundays because it's normally my day to unapologetically indulge in an endless amount of mimosas and delicious bites while catching up with my girls at the latest day party. But after the mimosas are gone, the food has been digested, and the music stops, I'm back at home, looking at my upcoming reality - Monday.
Despite how much fun Sundays can be, once night hits and the fun is over, I tend to get a case of what I like to call the "Sunday Scaries." If you're unfamiliar with the phrase, the Sunday Scaries are the anxiety that sets in on Sunday nights with the impending return to the office, school, or work.
For many people, Sunday Scaries can disrupt you, impact your productivity and mood, and can cause chaos for the week ahead if you let it get the best of you. It doesn't matter what level you are in your career, or how high up the corporate ladder you are, the Sunday Scaries is a real thing and it's something that many of us experience. Recently, I was able to connect with a few successful women of color and they shared what their Sunday Scaries are and how they overcome them.
The "Never Ending To-Do List" Sunday Scary...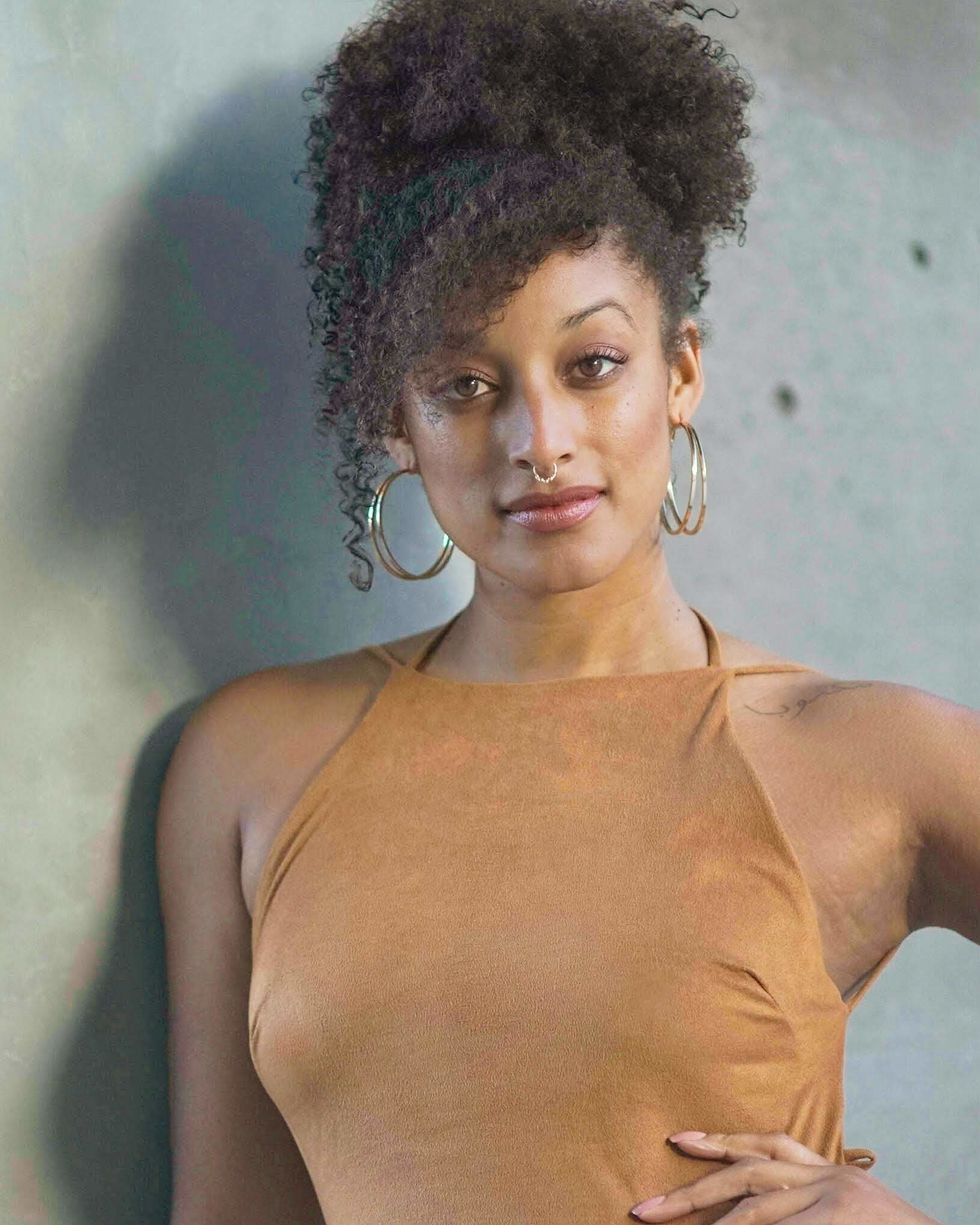 Kristina Williams, Founder & CEO of ZiM
Courtesy of Kristina Williams
What She Said:
"At times I get overwhelmed when I think about all of the tasks I need to complete at once. I've had to learn to compartmentalize and to strategically plan my days in blocks.
"The first part of my day is for self-care, then comes emails. Next, I'm dedicated to completing any tasks my team needs from me before I head into my own daily tasks. I designate certain days of the week for meetings and try my best to stick to this schedule. I am naturally a big-picture thinker so creating visual charts, color coding, and having databases help to keep my brain focused, categorized, and linear.
"I have a tendency to get lost in my work so I've recently adopted the practice of planning for fun throughout my week as well. I aim to have at least one fun outing per week that allows my brain to decompress, build relationships and even gain inspiration from seemingly unrelated experiences. My tip for you would be to remember to design for joy, whether it's the colors you choose for your Post-Its, sharing a non-work-related hello to a team member, or planning your schedule with inserts of breathing time. Use your Sunday to remember you are in control of all of it, as much as it may seem overwhelming. Most importantly, remember to give yourself grace."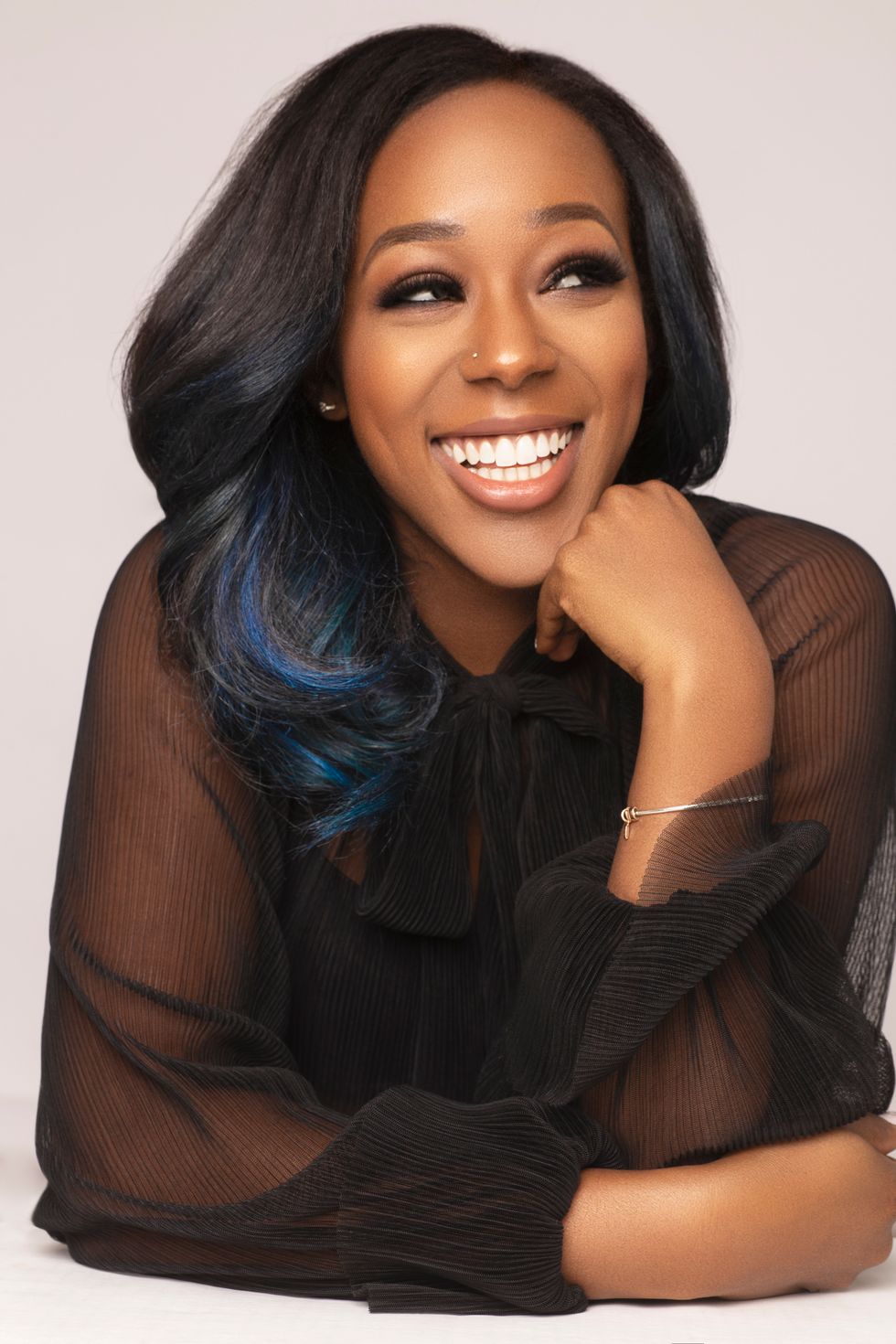 Yene Damtew, Salon Owner & Hair Educator
Courtesy of Yene Damtew
What She Said:
"Typically, my Monday errands make me nervous every Sunday. Being an entrepreneur requires you to wear a lot of hats and the only way to do that is to have structure. I am the queen of what I like to call 'TDL's' which stands for 'To-Do Lists', and I am old school in the fact that I prefer writing it down on paper rather than digitally as I get satisfaction on crossing the task out. I am a woman who likes to have a game plan and stay organized. I write everything down including my personal activities like workouts and self-care routines. It really helps calm my nerves.
"As a salon owner, traveling hairstylist, and educator, Mondays can include social media planning, stocking inventory at the salon, folding salon towels, laundry or repacking a suitcase for an upcoming trip. As long as I have it written down, almost anything seems possible to achieve."
The Sunday Scary That Actually Starts on Saturday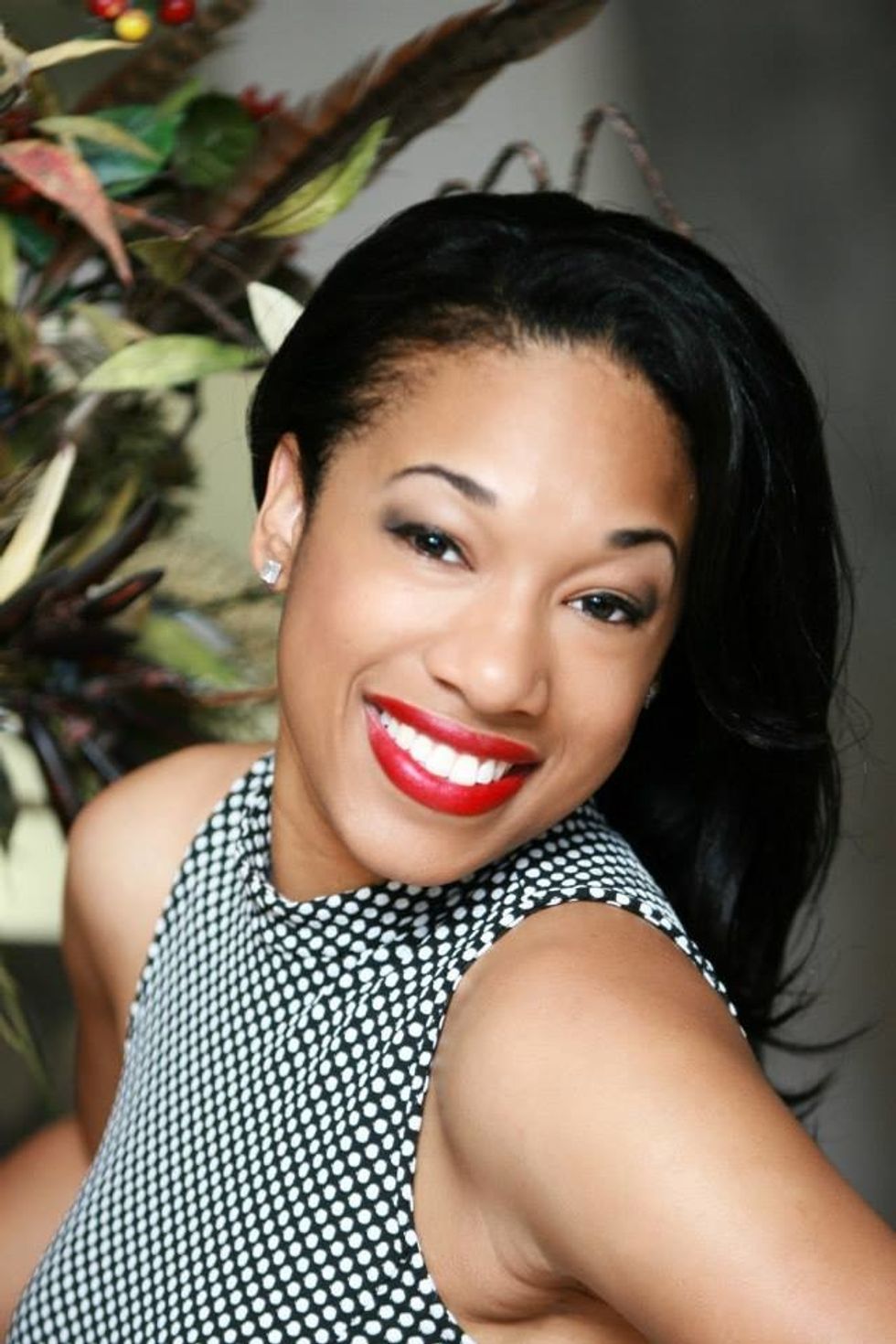 Aria Bell, PR Consultant at AT&T
Courtesy of Aria Bell
What She Said:
"Honestly, I start getting the 'Sunday Scaries' on Saturdays.
"I tend to think about how the weekend will be ending the next day and hate that we don't have three full days. We all know Fridays don't count since we go into work on that day. Whenever these thoughts consume my mind, I ask myself, 'Why am I getting anxious when I've never failed at making it through every week no matter what?'
"Normally, what makes me anxious is thinking about my outfits for the week, my upcoming workload, and what I'll be eating (I try to be frugal with spending). I've found that picking outfits for the week on Sundays, or at least the night before, helps make my mornings run smoother. It also allows me the option to even stay in the bed an extra 15-20 minutes which is an absolute plus for me.
"As far as my heavy workload, I write out the most important tasks and/or goals I need to accomplish in order from most important to least. This helps me keep things aligned and prioritized throughout the week. Lastly, if there was ever a task that can save you time during the week, it would be meal prepping! Preparing and cooking my meals and snacks for the week effectively eliminates bad spending and eating habits. This task might seem intimidating, but you'll thank yourself during the week and keep some money in your pockets."
The Startup Founder Sunday Scaries...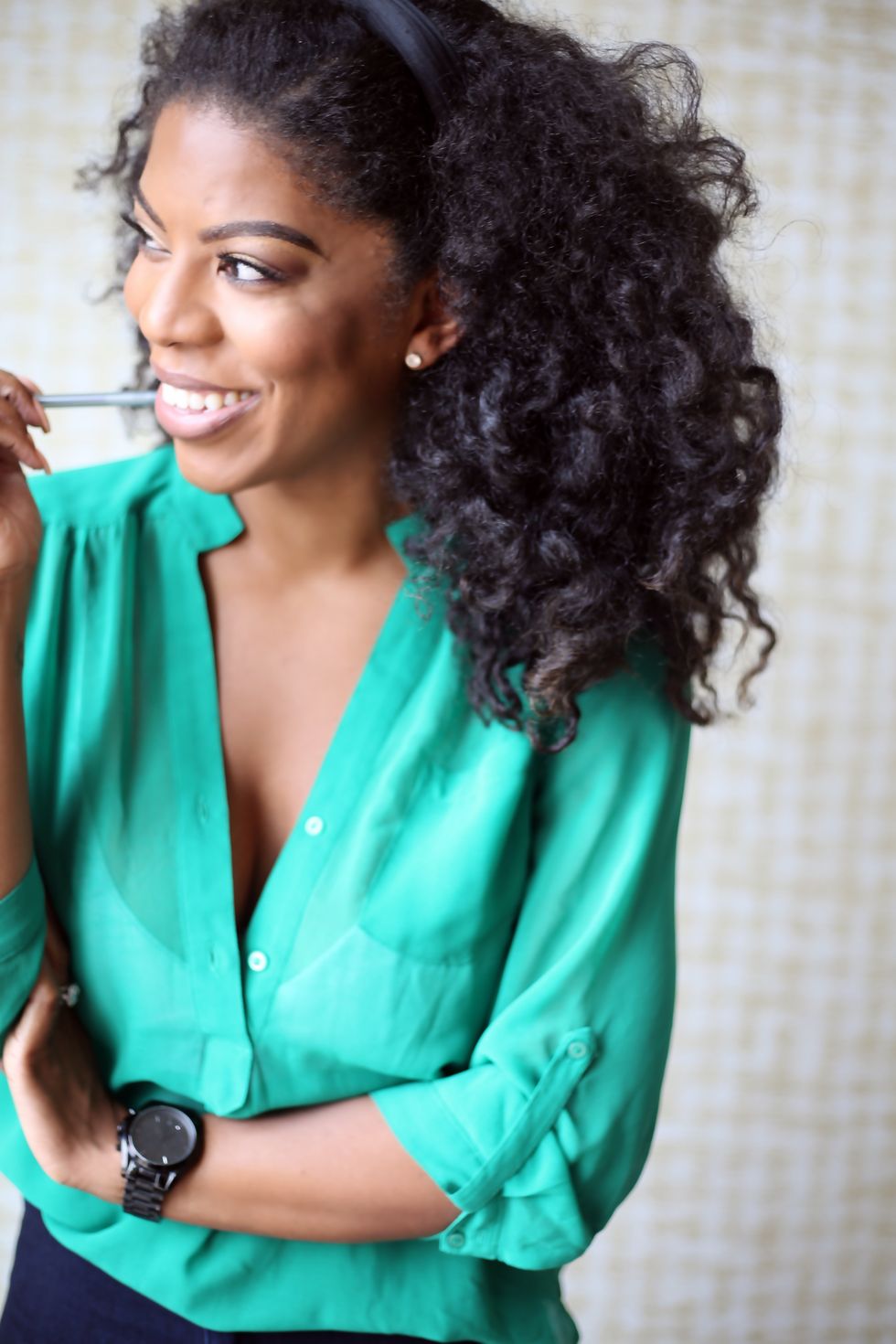 Kendra James-Anderson, Virtual CFO
Courtesy of Kendra James-Anderson
What She Said:
"My Sunday Scaries consists of thinking about my growing team and my growing client list. I tackle these Sunday Scaries in two main ways:
(1) I set no more than 1-2 high priority goals for the week.
(2) I dedicate Mondays exclusively to Team Meetings.
"I've found that having only 1-2 high priority goals for the week allows me (and my team) to all be focused on key objectives. Once you have an ever-growing to-do list of 50 random items, things feel overwhelming and impossible. Instead, I simply narrow that down to what really has to be done this week.
"I think about my business's overall monthly and quarterly objectives and create weekly goals based on that. Oftentimes, we include so many to-dos that don't even tie to our main objectives... so I use Sunday to get focused and outline those objectives. And then on Monday, I dedicate my time to holding team meetings. In the team meetings, I disperse those objectives to ensure that we are all on the same page. The Monday meetings really help set the tone for the week, and because I know what our company focus is for the week, I can properly lead my team.
"Sunday doesn't have to be scary if you utilize that time to find your focus for the upcoming week. My advice? Trash the 5-page to-do list and narrow your focus on the key objectives. It really helps your work feel more intentional and efficient and less erratic!"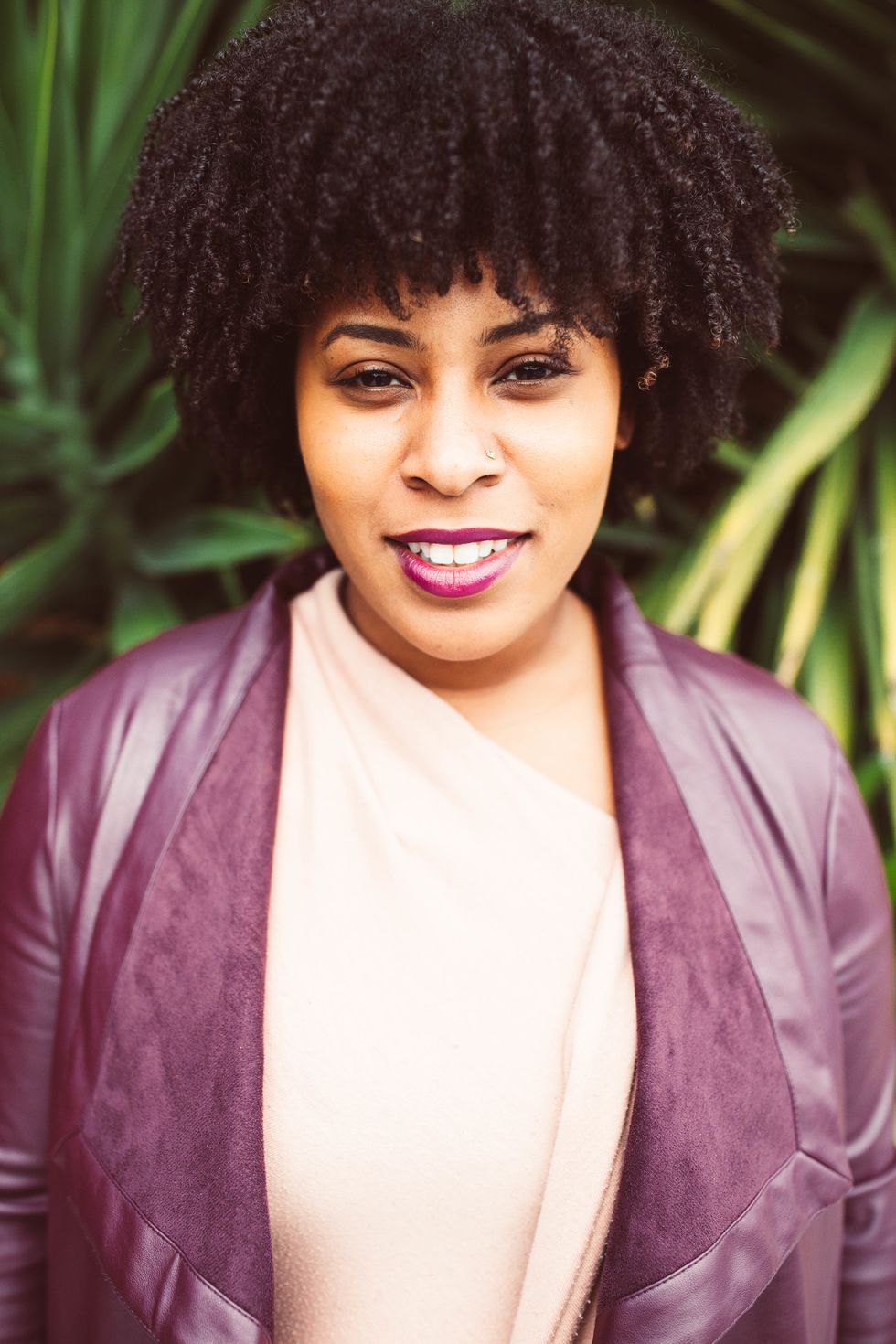 Ashley Edwards, Founder & CEO of MindRight Health
Courtesy of Ashley Edwards
What She Said:
"My 'Sunday Scaries' are usually finance-related. As a small startup, I want to make sure everyone on our team consistently has all the resources they need to thrive. When I feel overwhelmed, I make a list of major stressors I may have in the week ahead - investor meetings, product deadlines, etc. - and then I make a list of all the things I can actually control. It's easy to feel stressed by all the things out of your control as you run a startup, so for me, it's important to remind myself of what I do have the power to change. I feel good as long as I know that each day I've done the best I could with what I have."
What are some things that give you the Sunday Scaries, and how are you overcoming them? Drop us a note and let us know!
Featured image courtesy of Kendra James-Anderson
Originally published February 10, 2020
Keep reading...
Show less
This article is in partnership with Visit Charlotte.
Trading the security—hello, regular paychecks and benefits—that come with a 9-to-5 for the unknowns of entrepreneurship requires a big leap of faith. Yet, for the women who dare to start their own venture, and muscle through challenges (particularly those of the last year), the experience is intensely rewarding—doubly so when your business helps bring vitality to your neighborhood, and is supported by your neighbors. But where to start?
These three women, all of whom left successful careers with big corporations to be their own boss, found the welcoming, mid-sized city of Charlotte to be fertile ground for opening up shop. Spoiler alert: They're happier than ever!
Remi Haygood, Charlotte Yarn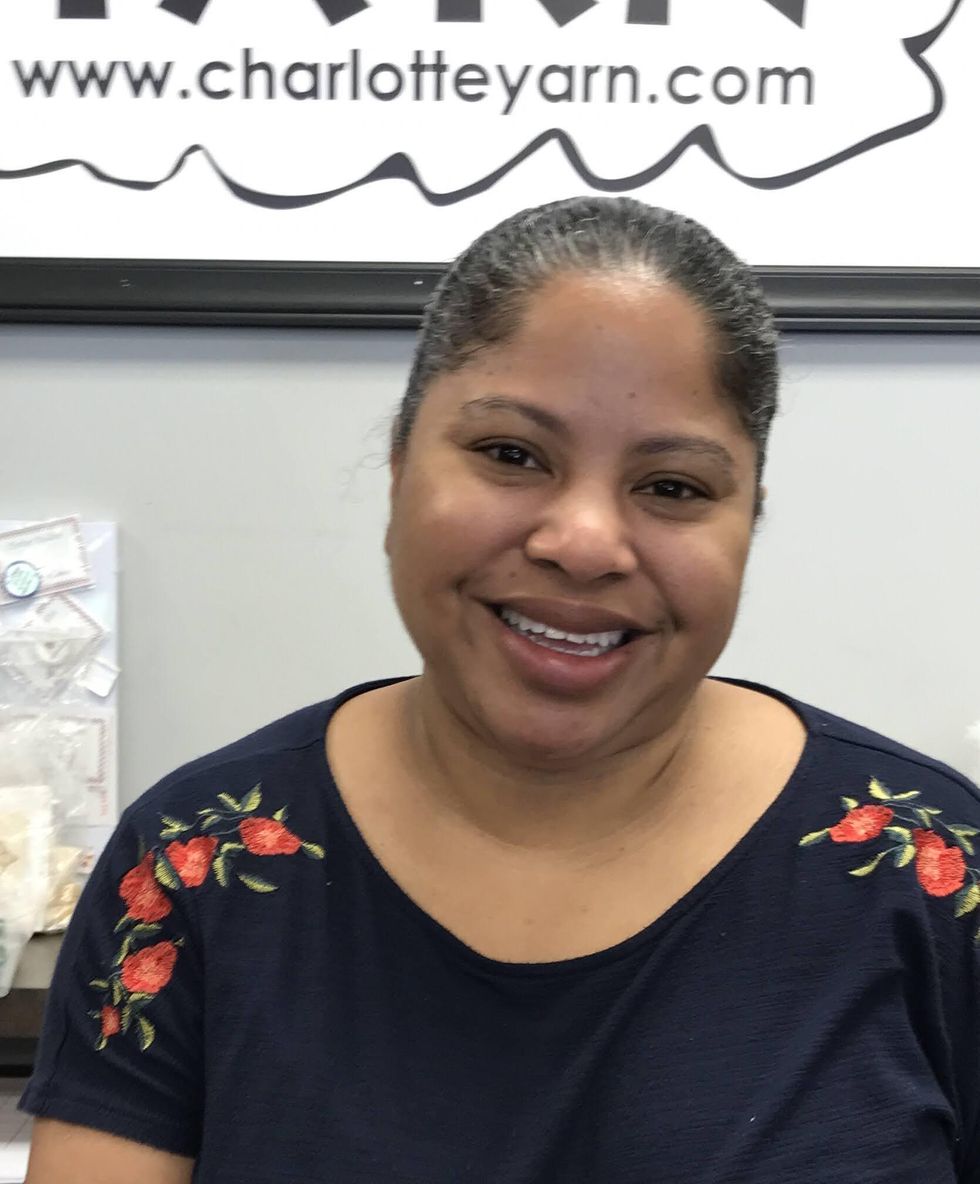 Courtesy of Remi Haygood
Remi Haygood learned to knit to deal with the stress of a corporate banking job. As she knit and purled each new skein of yarn, this calming pastime slowly became her passion.
In 2005, Haywood learned that the owner of Charlotte Yarn was looking to sell the store and she decided it was time to leave the corporate world and embark on a new career.
"Even though I had never worked retail, I have never been shy about trying new things," she says. "I liked knowing that I was in control of whether it failed or succeeded."
Haygood admits the learning curve was steep: She'd never used a cash register or run payroll and had no idea about business essentials like applying for tax identification numbers or paying sales tax, all while researching knitting trends, building a local knitting community, and marketing her store to bring in shoppers.
"I thought, 'I'll order yarn and teach people to knit,' but there was a lot of work on the back end to make the business run," she says.
It didn't take long for Haygood to master the basics; she took to entrepreneurship the same way she took to knitting: quickly and passionately. Charlotte Yarn customers embraced the business—and the change in ownership—and cheered Haygood on as she put her own spin on the shop.
The business skills that Haygood developed running Charlotte Yarn were essential for navigating the pandemic. She changed the store hours, introduced beginner knit kits to help people learn the craft during quarantine, promoted one-on-one (socially distanced) knitting lessons and introduced virtual "sit and knit" gatherings. Haygood's now launching corporate team-building events to help others relieve stress through knitting.
"I don't knit as much as I used to and my hobby is now my work," she says. Yet the locals who've supported her from the start are all the better for it. "I find joy in seeing how much knitting has helped other people."
Lindsey Williams, Davidson Wine Co.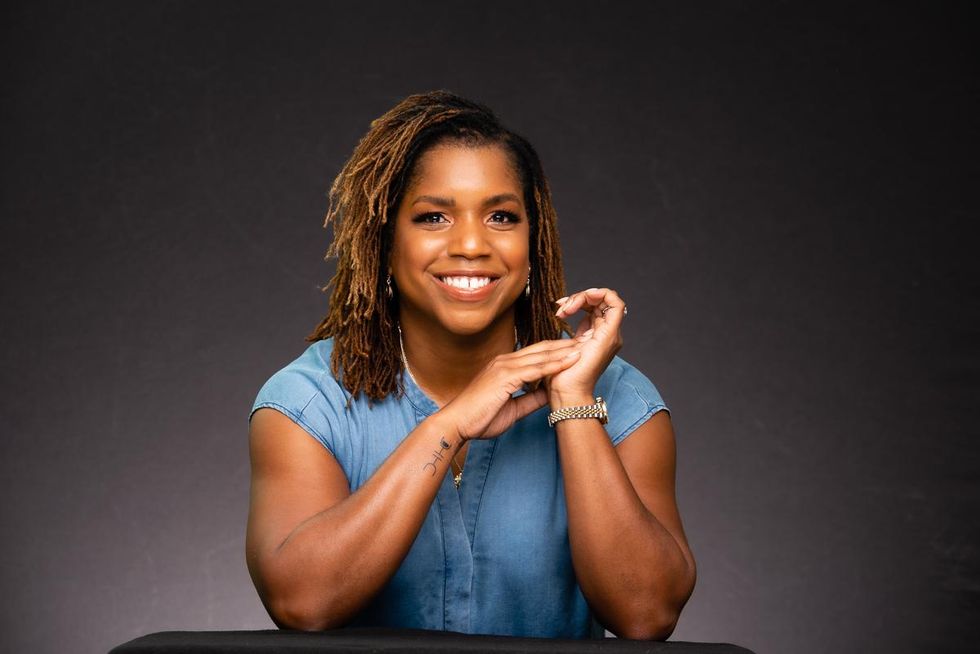 Courtesy of Lindsey Williams
After graduating from law school, Lindsey Williams spent a decade working for a big bank. Williams was successful, climbing the corporate ladder and receiving accolades for her work, but she was burned out and looking for new opportunities.
"I started thinking, 'What if I went out on my own? What is something I would want to do?'" she recalls. "I'd always loved wine…and I fostered that love of wine into my next career."
Williams took winemaking classes and participated in an internship with a winemaker in California before opening Davidson Wine Co. in 2019. "As a lawyer, when you have a difficult case, you do a lot of research," she recalls. "I wasn't going to feel comfortable going into wine without knowing a lot about it."
The "urban winery" in Davidson (about a half hour from Charlotte) produces popular wines like merlot, cabernet and chardonnay as well as unique wines like petit verdos and pinotages. As head winemaker, Williams makes all of the wines and offers tastings, wine sales and a bistro menu from the wine bar in bustling downtown Davidson.
Her legal background proved helpful for navigating the federal and state regulations but, Williams admits, "I had no idea all of the hats I'd be wearing: winemaker, retail, marketing, human resources all fall on me."
Opening a wine bar meant trading a (mostly) 9-to-5 career for one that requires working nights and weekends, and the transition to entrepreneurship required several other adjustments. Williams credits local mentors for helping her navigate the challenges and celebrate the successes of being her own boss.
"It's important for women to find other mentors and support," she says. "Having someone to provide a sounding board when I'm having a challenge and leaning on others to help is one of the things that's been really beneficial to me."
Sherry Waters, The Pauline Tea Bar-Apothecary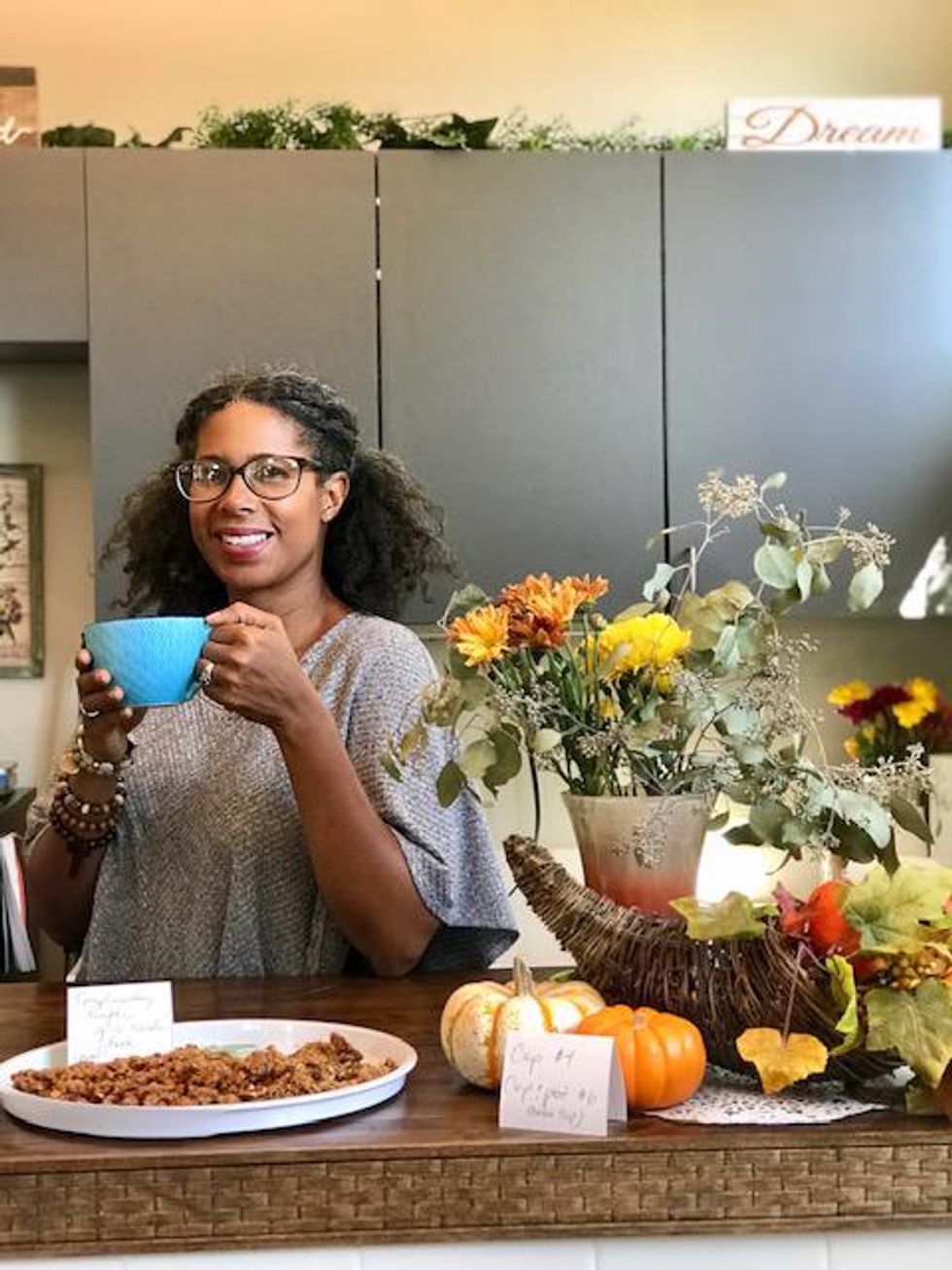 Courtesy of Sherry Waters
Although Sherry Waters had a background in marketing and public relations, she credits her work as a hospital chaplain for inspiring her to open an herbal tea lounge. "The idea of having a sacred space for the community was planted in my heart," she recalls.
In 2019, Waters opened The Pauline Tea Bar-Apothecary in Charlotte's Camp Greene historic neighborhood district. Customers order steaming mugs of herbal tea, read, meditate, journal or engage in quiet conversation. A grant from the Center City Small Business Innovation Fund allowed Waters to build a labyrinth behind the building in the Camp Greene neighborhood.
"It's quite different from a normal café," she says. "The intention here is to unplug and find respite and solace in a peaceful environment…it's a sanctuary space."
Creating that kind of environment required a great deal of work. Waters studied herbal teas, tapped into community resources, hired staff and maintained long to-do lists to keep things running. In an attempt to do it all, she realized the need to prioritize self-care.
"I've gotten better about learning to say 'no,'" she says. "There have to be boundaries to protect my time."
It's hard to take time off when the demand is so great. The community has embraced the unique space, dropping in for tea and renting the tea bar for special events. During the pandemic, Waters received invitations to sell loose leaf teas and cold brews at two local farmers markets. It added to her schedule but offset COVID-19-related business losses—and brought Waters even closer to her community.
"I've always found Charlotte to be generous, supportive and innovative," she says. "One of the most important skills you can have as a business owner is being part of your community, aware of their needs and able to respond."
Featured image courtesy of Lindsey Williams
Keep reading...
Show less
No one runs a career race alone, especially one filled with wins. Whether it's a mentor, work buddy, office husband, colleague, or professor, we've all gotten great guidance from those who have either made mistakes and can tell us the real, or those who have the golden touch of achievement. Following a good piece of advice can mean the difference between leveling up or being stuck in professional purgatory longer than you needed to be.
We talked to four super-successful black women who shared the best career advice they've ever received that has helped them not only secure the bag but increase it:
Lara Adekola, Social Media Strategist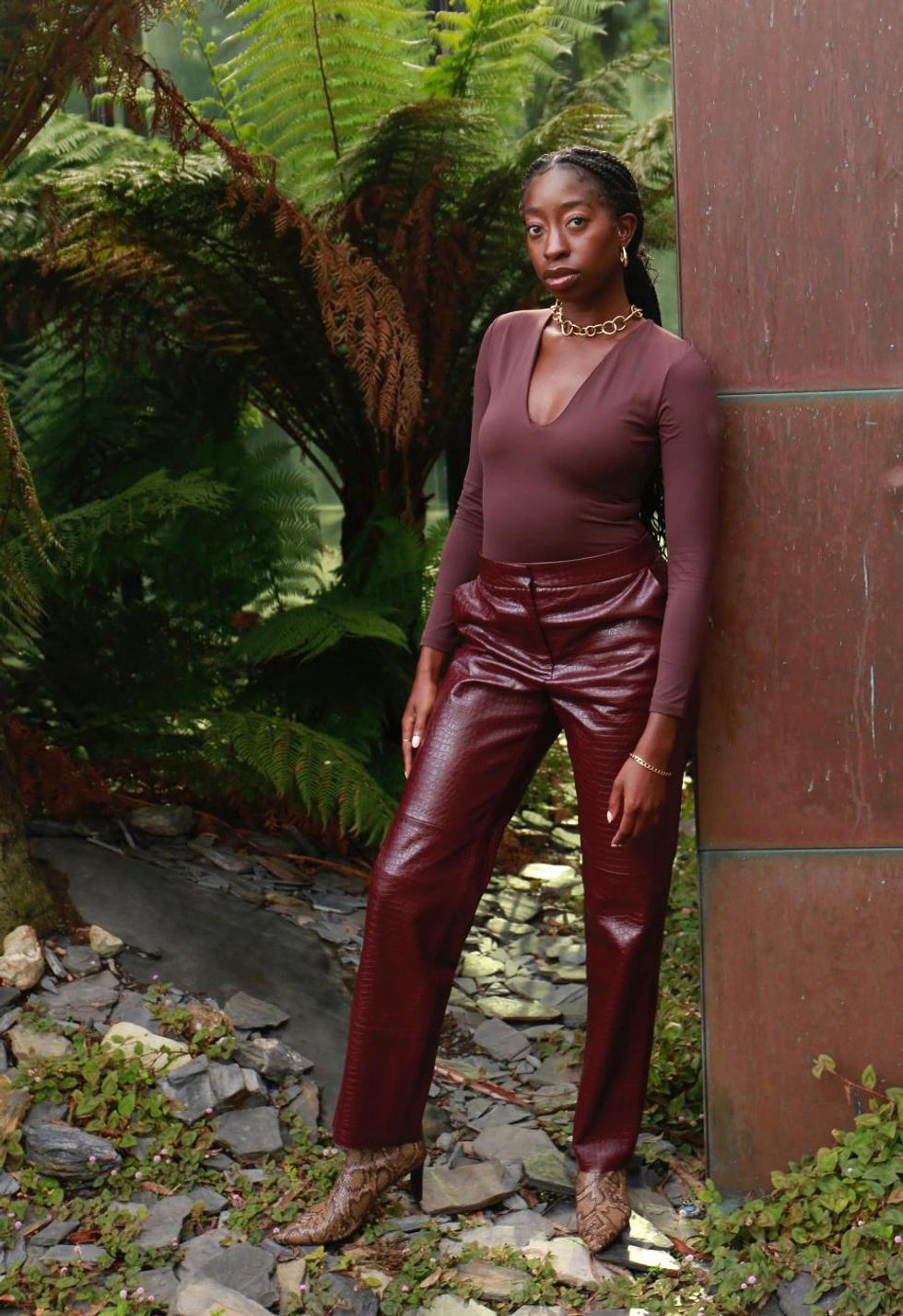 Image by Andrew Madrid
On Real Networking That Leads To Connections:
Lara Adekola has worked for the majors in publishing including Allure magazine, Teen Vogue, Ebony, and Nylon, and she's even worked in fashion for luxury retail powerhouse Bergdorf Goodman. She's also led social media strategy for brands including Fenty Beauty. Now, out on her own, she works with brands including Hyper Skin, cultivating messaging and campaigns. A confident and fashion-forward go-getter in her own right, Adekola has mastered the true art of cultivating and building relationships.
"A great piece of networking advice I received from a mentor was to always come prepared! Whether it be a potential employer or colleague, do your background research and have thoughtful questions ready. Additionally, make sure to stay up-to-date on current industry trends. It will show that you're passionate and tapped into the field versus being an outsider looking in."
Dyann Scarlett, Human Resources Business Partner, Estee Lauder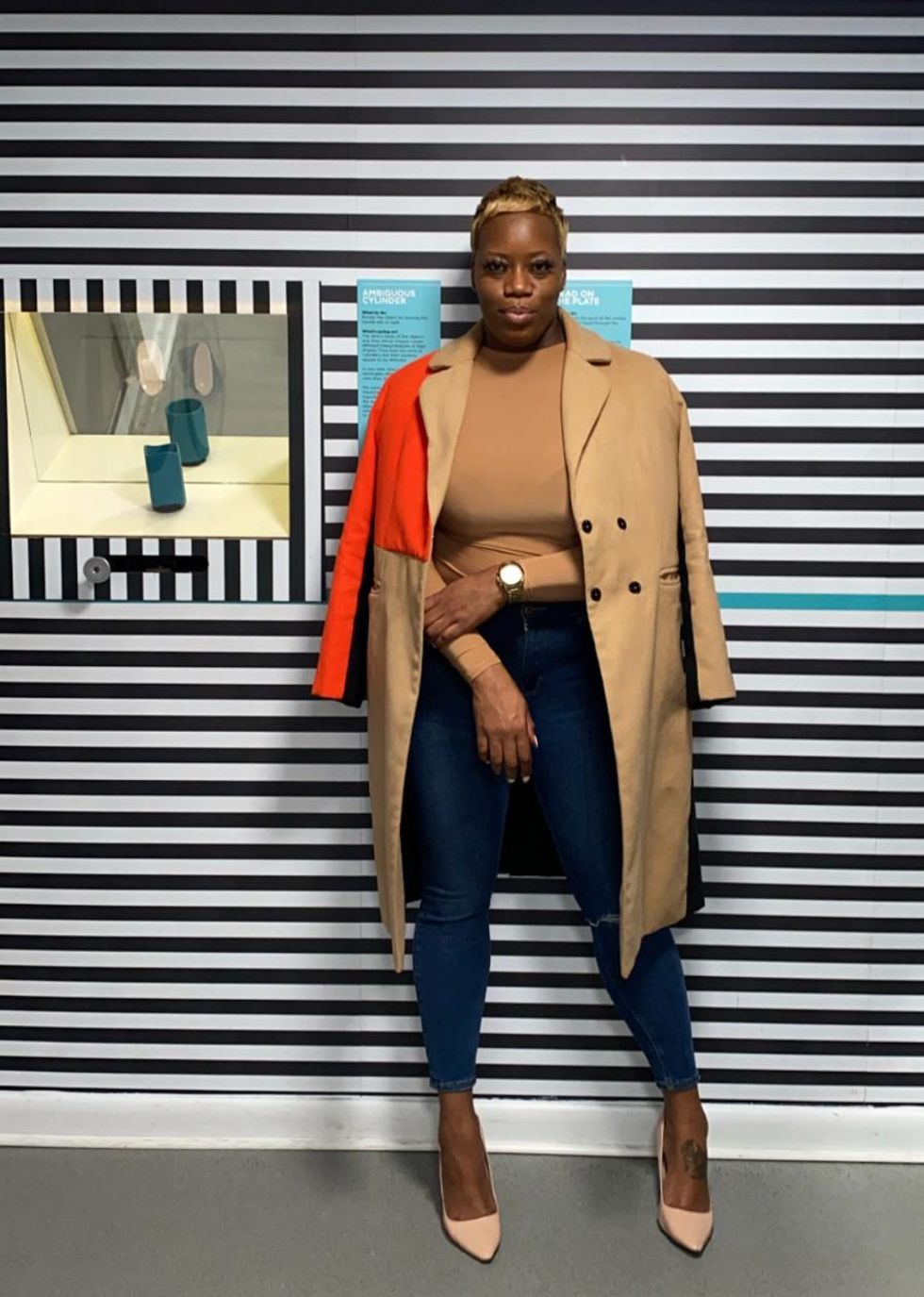 Image courtesy of Dyann Scarlett
On Bagging the Promotion:
Dyann Scarlett has built a career working for esteemed companies including Grey Group, one of the top global advertising firms serving Fortune 500 companies. Now, as a human resources leader at international beauty giant Estée Lauder, she knows what's really good about moving up the ranks and not getting stuck in a position rut at work.
"I have been with The Estée Lauder Cos for five years and have been promoted three times. I am proud of all that I have accomplished, but to say it was easy would be a lie. And I still have so much more to do. The best advice I have gotten is to always advocate for yourself and own your story. As Black women in the corporate world, we already face many setbacks and roadblocks, so it is imperative that we own our career, keep a goal in mind, and work toward it. I tell my team all that time, 'Your career is yours. I am happy to guide you and give constructive feedback, however, own your story and don't be afraid to ask questions. If you don't ask at all, you'll miss out.'"
Shante Bacon-Cius, Founder & CEO, One/35 Agency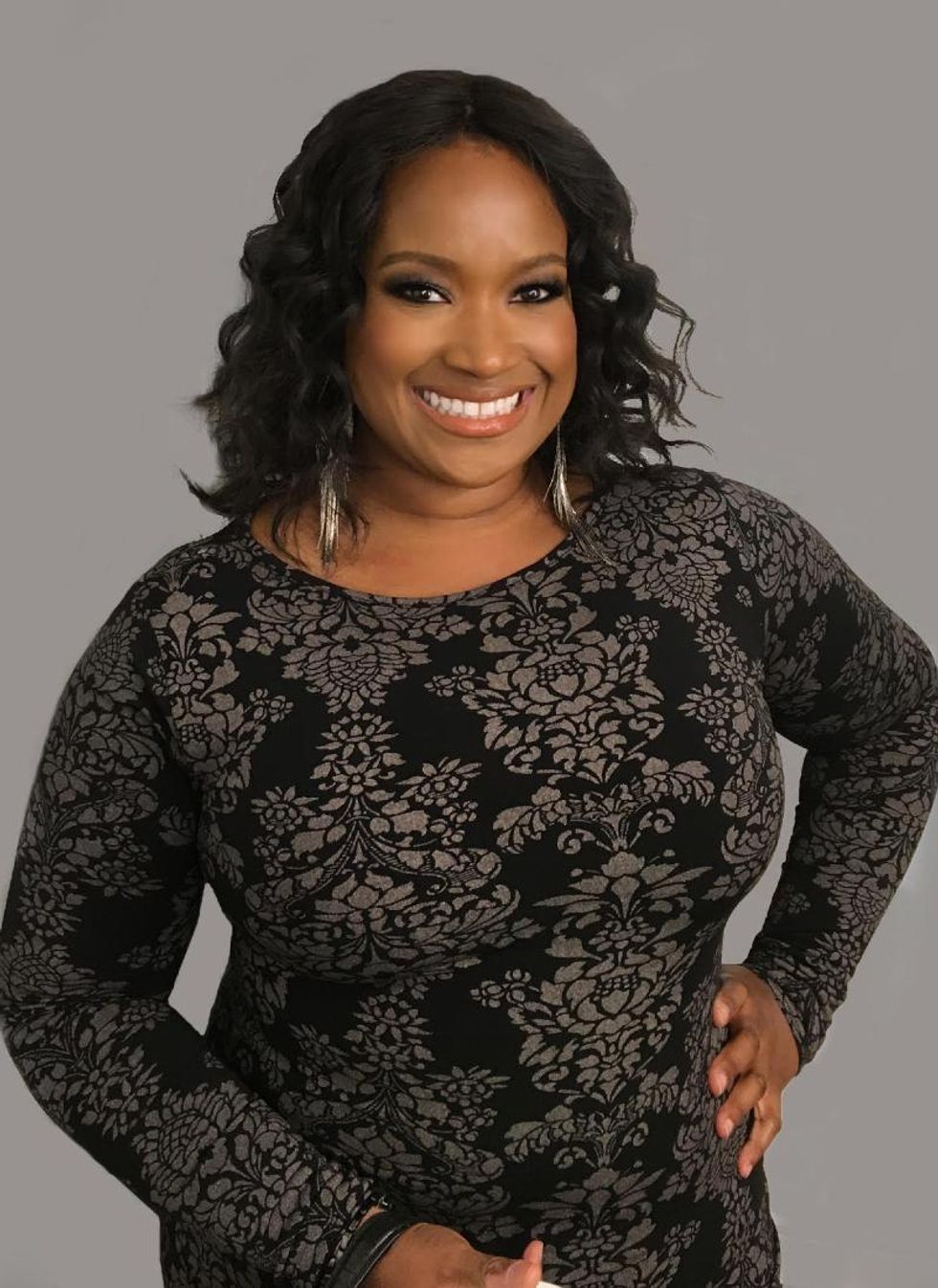 Image courtesy of Shante Bacon
On Ensuring Your Career Lasts the Test of Time:
Shante Bacon-Cius, dubbed both a "Woman to Watch" and "influencer" by Advertising Age, has been specializing in digital strategy, brand communications and experiential marketing for the past 15 years, and her company, One/35 Agency (formerly 135th Street Agency) has a client roster that includes Google and the Oprah Winfrey Network.
"This advice came from my former boss at Def Jam, Kevin Liles: Don't get jaded, no matter what happens. The workplace is going to try you. Always wake up and come in the next day with a fresh perspective. When you allow yourself to get jaded and despondent, and you start becoming pessimistic and carrying the burden of all of the experiences that were unfair, the load gets heavier and heavier and it starts to choke the life out of all of your enthusiasm, creativity, and your ability to inspire and re-inspire yourself on a daily basis."
Saptosa Foster, Managing Partner, One/35 Agency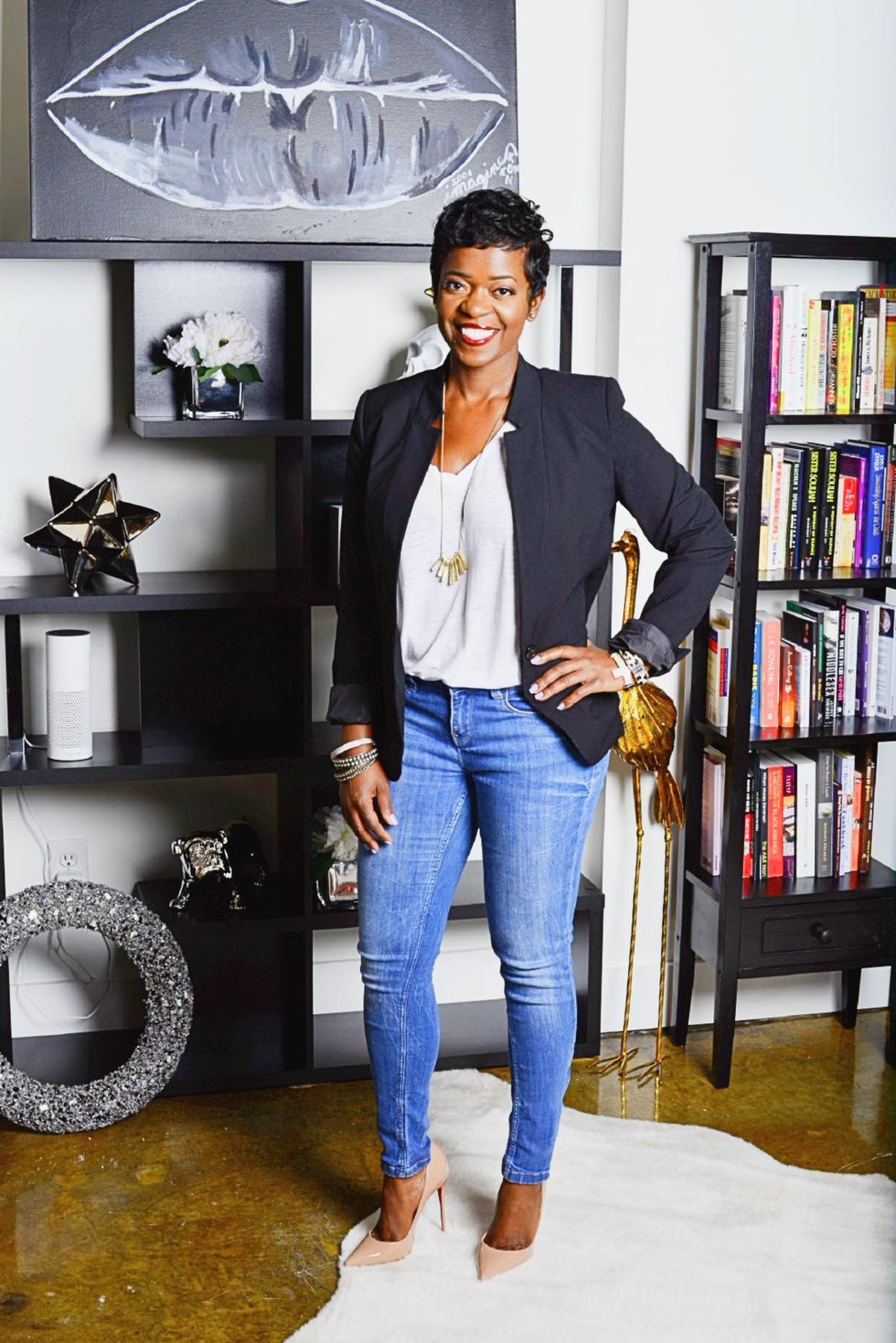 Image by Cherise Richards for ONE35
On Building and Leading a Team:
Saptosa Foster, the second half of the dynamic duo that heads One/35, is another leader in the communications game, having been a strategist for more than a decade. As managing partner, she oversees campaigns for their top-tier clients. The Spelman graduate has helped execute creative client visions and secured major national media placements at outlets including ABC's The Chew, CNN and People magazine. She's also led campaigns including premiere events for OWN's The Haves and the Have Nots and Love Thy Neighbor.
"When you start a business, you have a lot of big ideas, but even if you have years of experience in that industry, it is still going to be different when you're steering your own ship. Usually the things you didn't expect or didn't see coming have nothing to do with the actual delivery of the service or the making of a product. It comes in the actual mechanics of business—your legal situation, your staffing, or your capital. If you're not an expert on other realities of running a business, become an expert or gather people around you who can help support what you're trying to do."
Read more about work and career tips here.
Featured image via Lara Adekola
Keep reading...
Show less
Saweetie has captured all of our hearts, simply by being her joyous, carefree self. She's unproblematic, she minds her business. She lives out loud and by her own rules. And she loves her boyfriend, Quavo, publicly for the world to see. The two began dating in 2018, when Quavo infamously slid in her DMs with a cute—or cheesy, depending on who you ask—pick-up line. Since, the two have been inseprable, making headline after headline, traveling the world, and attending various (pre-COVID) award shows as young hip-hop royalty.
And even so, Saweetie never allowed her personal life to deter her from knowing boldly, and unapologetically, that she's exactly where she's supposed to be.
She discussed what this means recently, while on the promo trail for her current projects. When asked about her bae, and how she navigates her high-profile relationship, she told the ladies of The Real:
"In the beginning, it was difficult because as a woman, especially a woman in hip-hop, they're always trying to credit a man for a woman's success, which is why I kind of tip-toed around the relationship, and which is why I gave y'all the answers that I gave y'all back in the day."
She continued:
"But now that I am just continuing to persevere with success and just consistency, the relationship is what it is now. We love each other, we support each other, we give each other advice, so it's nice, it's cute, and it's...relationship-y."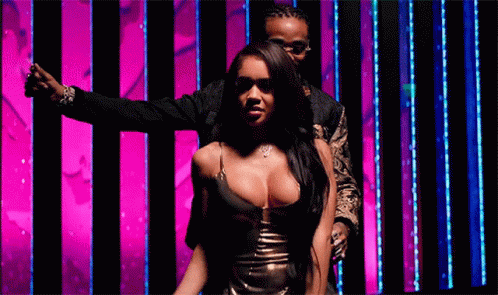 In a past visit to the show, Saweetie downplayed their relationship, saying instead that "they had worked together" and "been getting to know each other" to which the ladies saw through all the Maybelline and called her out various times. And playing coy likely worked in the long run, being that she has had multiple chart-topping singles, and one in current rotation, "Best Friend". She also has even began adding acting credits under her belt, which is the direction she plans on taking her career once she becomes more rooted in her current passion of music.
"I know I'm known as a fashion girl, music girl, beauty girl, but before all of that, I'm a business girl."
*poetry snaps*
And not only does Saweetie take credit for her own damn success, her brand is also based on pulling up other women with her with frequent collaborations with other female artists, creating what she describes as "empowering, inspiring, but also fun," music, thus redefining and proving her bankability—which is all part of her very calculated master plan, of course.
Aight, sis, tap in.
Are you a member of our insiders squad? Join us in the xoTribe Members Community today!

Featured image by Ron Adar / Shutterstock.com
Keep reading...
Show less
This article is in partnership with Rocket Mortgage®.
When it comes to moving up the ladder in your career, a lot can be said about sacrifice. Add being a Black woman to the mix, and the work you put into achieving the career of your dreams becomes a journey. The end result is working twice as hard to harvest the seeds of success we do plant, if they are allowed to blossom at all.
Someone who can speak to that sentiment is Rocket Mortgage® Technology Team Leader Tamika Webb, whose work in the technology field has been a decade in the making. However, it's only in the last four years that she's been able to see the seeds that she has sown truly bloom.
"I hit so many ceilings to get to where I had to go," she says. "Then I was hired at Rocket Mortgage®, and every year I've been able to do something different."
With the help of the company, Webb has been shown that the sky is truly her only limit. Webb came to Rocket Mortgage® as a Technology Business Analyst, was quickly promoted to a Product Owner, and now holds the title of Engineering Team Leader through the company's Red Door Project, which enables team members to receive mentorship from senior leaders. Webb is working toward becoming a Director of Technology. "It's cliché but it's in the name… Rocket," she reflects. "We move quickly."
Webb shares the importance of maintaining a work-life balance, how she supports her team and the advice she has for aspiring tech leaders.
Look for a company that helps you grow.
"In my 4 years of working with Rocket Mortgage®, I've had the best opportunities to grow. I haven't been told no. Anything that I've thought I wanted to do and I've expressed to my leaders or shown interest in, I've been given the resources to do. They would say, 'Unleash your inner scientist.' That's one of the things that keeps me with the company – the sky's the limit. There are so many resources for us to grow professionally.
"Rocket Mortgage® recently started a program where they're paying for us to go back to school – 100% tuition reimbursement for certain programs. I have my bachelor's degree already and I have quite a bit of student loan debt from that, so to have the opportunity to work on my master's degree for free is amazing. I'm absolutely taking full advantage of that."
Be unapologetic about your boundaries.
"My schedule is pretty hectic because I support a big system that's used across the entire company and you have to keep your finger on the pulse of the business and what the system is doing to make sure we're always providing that value."
"I'm always pulled in a number of directions and there are days where I might work long hours, but I usually try to set boundaries from 9:00am to 5:00pm. Unless there's an emergency, I won't get on a call beyond those times. If someone tries to schedule a meeting at 4:30, I don't take that meeting. I found that when I didn't set those boundaries, I was exhausted. And leadership has been very receptive and encourages everybody to set our boundaries because burnout happens so easily, especially in my world."
"Work-life balance is something I'm really big about maintaining. If It's not an emergency, I am done working. I'm off and doing my mother thing. I have to flip that hat from Engineering Team Leader to now engineering leader of the household. Dinner has to be cooked, I have to sit and talk with my family."
Photo Credit: Rocket Mortgage®
Understand what motivates your team. 
"When we were in the office, there were so many fun events that we would do. We had award ceremonies, a carnival, Nerf gun fights. It's very different now while I'm working from home. But as a leader, I try to make sure we have happy hours once a week. I'll tell the team that at 4:00pm, we're done. Let's turn on cameras, we'll play games, let's talk about whatever. It breaks up the monotony.
"I ask my team, 'How do you want to be rewarded?' and 'How do you want to be recognized?' When I was a team member at other companies, we would get rewarded with points, but that's not necessarily what made the most impact to me. So I decided that when I became a leader, I would ask my team members, 'What is it that you like?' Some of my team members like Amazon gift cards, somebody else likes beer. I also have a profile for each of them just to acknowledge their birthdays, their anniversaries, the kids' birthdays. That's the support from a personal perspective that I give them."
Remember: Growth is always a good thing.
"We enable team members to shadow other team members in different business areas and learn what they do. As a leader, I don't want to see my team members move to another team because they're a great asset and we're a family. However, I do want to see them move on because it's all about growth. I'm a big, big, big proponent of growth. If you're not growing then you're dying."
Know that success in tech is about tinkering.
"You need to always have a drive or a passion for tinkering, for problem-solving, for troubleshooting, for creating things. You need to always stay up on the latest technology. If you're a gamer, try creating a game. It's that mindset of always trying to pull some stuff apart, see how it works."
"We have an ISM [or a core belief] that says, 'We'll figure it out,' which is one of my favorite ISMs. You have to be ready to move. You can't just say, 'Oh, I don't know this' and then do nothing about it. You have to go talk to somebody, you might have to Google some things, you just have to be willing to learn. You have to be a sponge in essence."
Be the one brave enough to ask the "dumb" question.
"There are meetings I sit in and they're talking circles around me but I know some basic, intuitive questions and I'll say, 'Hey, let's level-set. I am not an engineer, I am not a coder, so can we break this down so I can understand it?' You need to have a thirst to learn whatever is in front of you so you can be a part of any conversation."
Know that the tech world needs women like you. 
"Being a woman in technology can be intimidating because there are fewer of us. I would say to any woman considering joining the field, 'come play'. Don't be scared, don't be fearful, don't worry about the typical stereotypes when you think about technology. The girls are there. We're here, we are. And there's more and more of us being recruited every day. Just come, just apply."
Are you a member of our insiders squad? Join us in the xoTribe Members Community today!
Featured image by Rocket Mortgage®

Keep reading...
Show less
I don't know about you, but self-sabotage and self-loathing can pack one helluva punch on the journey to success. What many underestimate is how pivotal one's bounce-back game is to their ability to do what they set out to do. And if you find yourself feeling unmotivated due to hearing one too many 'no's or that mountaintop feeling a little too hard to climb, you could very well find yourself without direction or a desire to move forward.
As a lover of words, there isn't much better to me as a source of inspiration than a perfectly timed quote. There is power in the tongue and the language involved in the words we choose to shape. And who better to speak them than some of our favorite celebrities? If ever you find yourself in a predicament that has you left feeling low and unmotivated, look to the inspirational celebrity quotes below to help aid you with a little pep in your step on the journey to living out your best life.
"The success of every woman should be the inspiration to another. We should raise each other up. Make sure you're very courageous: be strong, be extremely kind, and above all be humble." - Serena Williams
"I found that every time I asked for permission the answer tended to be no, so I had to make my own yeses." - Issa Rae
"You can waste your lives drawing lines. Or you can live your life crossing them." - Shonda Rhimes
"Don't try to lessen yourself for the world; let the world catch up to you." - Beyoncé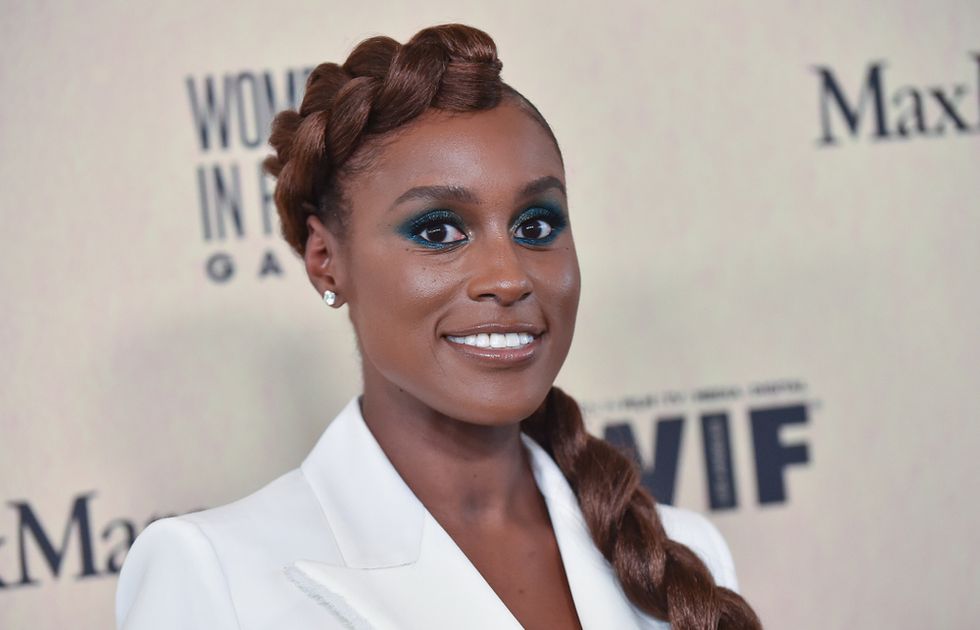 DFree / Shutterstock.com
"You should never discount anything. I think so many of us tend to be comfortable with what we're not and complacent with what we're not. You really don't have to be. I didn't solve world peace or anything — it's not like that. But something that felt so small and intangible ended up being tangible. And that's just the coolest thing in the world." - Issa Rae
"The reality is: sometimes you lose. And you're never too good to lose. You're never too big to lose. You're never too smart to lose. It happens." – Beyoncé
"There are secret opportunities hidden inside every failure." - Sophia Amoruso
"Our greatest weakness lies in giving up. The most certain way to succeed is always to try just one more time." - Thomas Edison
"I am learning every day to allow the space between where I am and where I want to be to inspire me and not terrify me." - Tracee Ellis Ross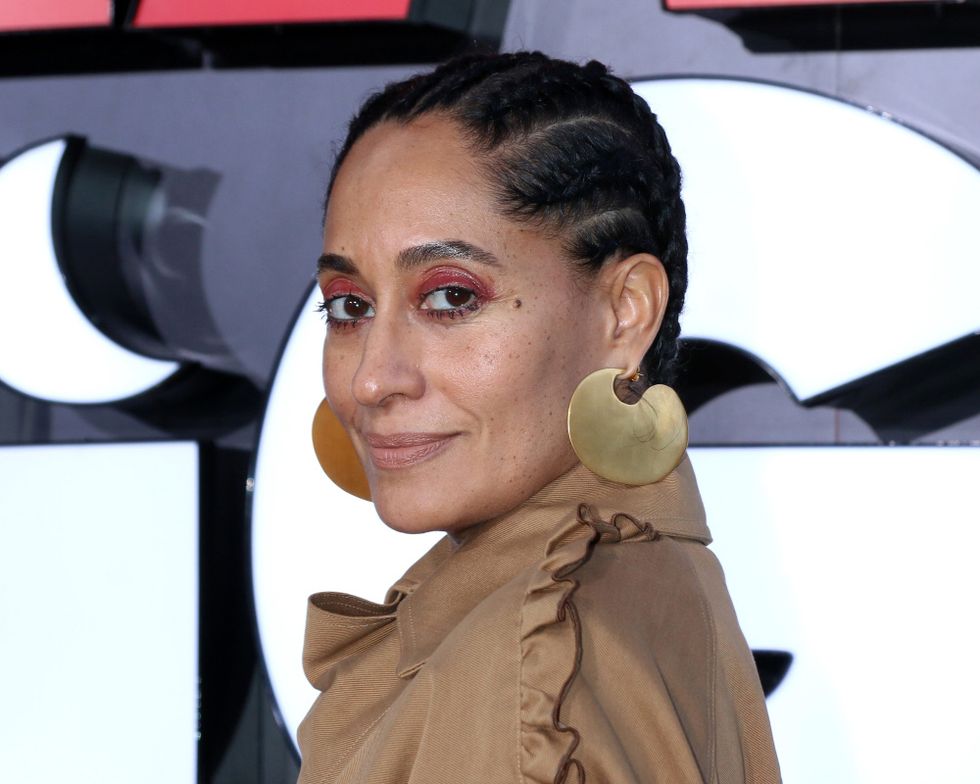 Kathy Hutchins / Shutterstock.com
"The Brave You gives you the courage to hold your own agency, your own choice, your own desire, your own longings, your own fear, your own grief, your own future. She's just one aspect of your soul that helps you become your fully embodied and completely integrated real, true self.
"She's in you right now, in your journal, in the back of your mind, in your Netflix queue, waiting for your invitation." - Tracee Ellis Ross
"The real test is not whether you avoid this failure, because you won't. It's whether you let it harden or shame you into inaction, or whether you learn from it; whether you choose to persevere." - Barack Obama
"Dreams are lovely but they are just dreams. Fleeting, ephemeral, pretty. But dreams do not come true just because you dream them. It's hard work that makes things happen. It's hard work that creates change." - Shonda Rhimes
"The separation of talent and skill is one of the greatest misunderstood concepts for people who are trying to excel, who have dreams, who want to do things. Talent you have naturally. Skill is only developed by hours and hours and hours of beating on your craft." - Will Smith
"Don't worry about being successful but work toward being significant and the success will naturally follow." - Oprah Winfrey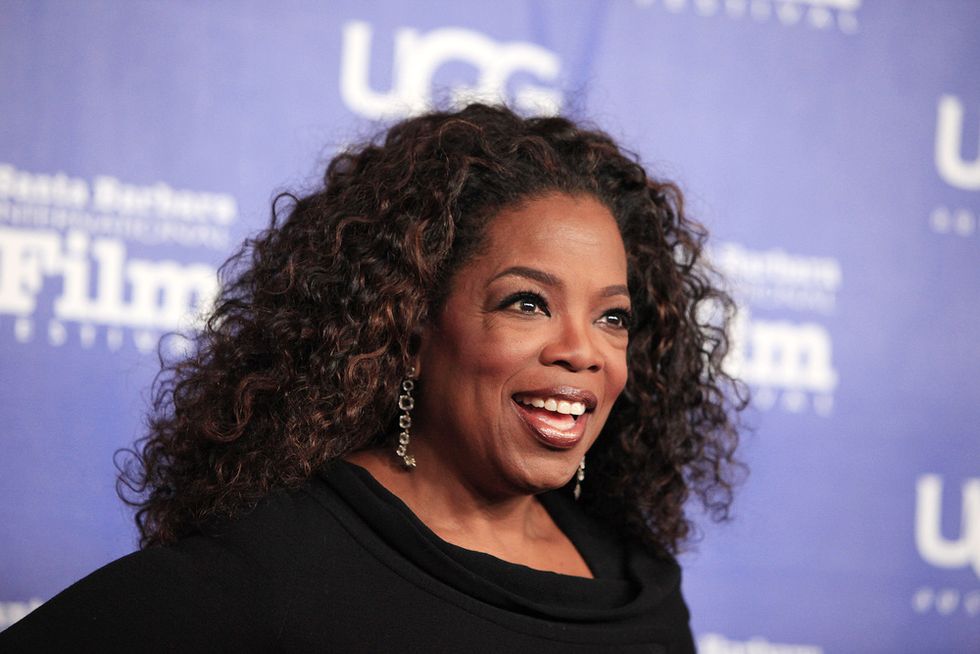 Joe Seer / Shutterstock.com
"The key to realizing a dream is to focus not on success but on significance -- and then even the small steps and little victories along your path will take on greater meaning." - Oprah Winfrey
"We need to accept that we won't always make the right decisions, that we'll screw up royally sometimes - understanding that failure is not the opposite of success, it's part of success." - Arianna Huffington
"Fear is not real. The only place that fear can exist is in our thoughts of the future. It is a product of our imagination, causing us to fear things that do not at present and may not ever exist. Do not misunderstand me danger is very real, but fear is a choice." - Will Smith
"Don't ever let someone tell you that you can't do something. You got a dream, you gotta protect it. When people can't do something themselves, they are going to tell you that you can't do it. You want something, go get it. Period." - Will Smith
"You feel like everybody's surpassing you, and everybody's doing better than you are. That's just not the case. Everybody has their own journey, and your journey is yours." - Issa Rae
"Happiness comes from living as you need to, as you want to. As your inner voice tells you to. Happiness comes from being who you actually are instead of who you think you are supposed to be." - Shonda Rhimes
Featured image by DFree / Shutterstock.com

Keep reading...
Show less