***Trigger Warning***
Angela Simmons is one of those unproblematic celebrities that doesn't bother anyone. She doesn't say or do too much and she mostly keeps to herself while minding her business and collecting bags, ultimately keeping her clear from the muddy waters of fame.
Lately, she's been opening up to her fans a little more, and allowing them into her world thanks to her new YouTube channel, Just Angela. Here, she a bit of an open book, discussing everything from being a boy mom, her favorite Black-owned businesses, and her fitness journey. But one of the videos that caught our attention most, was when she revealed that she was in an abusive relationship. In the video, she opens up about domestic violence and how she escaped her situation, as well as advice she has for those who are currently in abusive relationships.

And listen, ladies: this video is full. of. gems. Full of them. And honestly, it's refreshing to hear her speak on such an uncomfortable experience, in such a mature, balanced, and wise way. Here's why:
Her Experience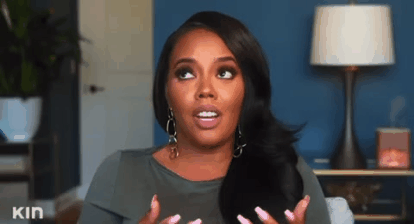 YouTube
The video opens with her briefly discussing her past relationships, focusing on the one that was most toxic, or the one where she was abused. She details some of her past traumas in the relationship, and even talks about when she discovered that she was actually in an abusive relationship.
"I've been in multiple relationships for years and I had one that was...not so great. Toxic. I think we've all be in relationships that are toxic or not right for you, but for me...I guess...you don't realize what you're going through until you go through it and I know that I was going through a lot of verbal abuse. And I didn't realize that's what it was until I started therapy."
She continued:
"I'm not being talked to right, and I'm uncomfortable, and I don't feel good and putting you down and cursing you out, like whatever it is, I've been through that. And after that, eventually comes the domestic abuse. One day something happens and, not that you think it's minor but you think, 'is this really happening to me?' Next thing you know...'I've got a bruise.' It's the craziest thing. You think, 'this could never be me, I'm not that girl. And I was. It shook my world up."
Getting Whole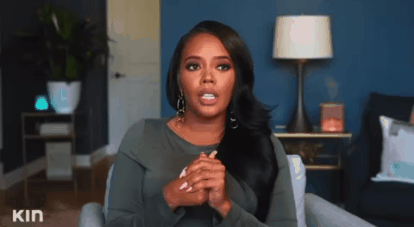 YouTube
Angela says getting out the situation was tough for her, but she managed to do so and find herself again.
"Pulling yourself out of it, that's my testimony, that I pulled myself out of it. And not just out of the relationship, but just mentally. I had to comeback. And coming back from that is the hardest thing."
"It's almost like, you have to apologize to yourself, like, 'I'm sorry. Why did I put you through that?' Why would I have allowed a man to put me that low, when I don't even put myself down like that?"
"I have healed about it now that I can speak about it and I'm not crying. When you heal completely, those things no longer trigger me. I really want to encourage therapy, getting a life coach--really digging into what your issues are, but more importantly, embracing them. The hardest part was accepting that this is what I actually went through but I'm stronger, I'm smarter, I'm in a great space mentally, and I am able to have this conversation."
Opening Up
YouTube
Like many women who are going through an abusive situation, Angela kept her relationship struggles to herself.
"For the longest time, it was something I hid from my friends, my family because I was going through it and I don't know if I was more afraid of what they would think or if I was trying to figure it out for myself. I just know so many women who do hide but are afraid to have the conversation, so for my organization, Pressure Makes Diamonds, I want to open up the floor for women to be there for each other."
"Women need to lean on each other a little more because the stories we have, match."
For the remainder of the video, Angela opens up about losing herself, why helping other women is her priority, and the advice she has for women who are looking to leave a toxic relationship (which is sooooo good, ladies).
Watch the full video below:
Loving this side of Angela!
For the rest of 2021, let's make it a priority to focus on ourselves, ladies. Get that therapist, learn about healthy relationships, and blissfully without the chaos. You deserve it, queen!
Are you a member of our insiders squad? Join us in the xoTribe Members Community today!

Featured image by Cindy Ord/Getty Images
Keep reading...
Show less
Being in love means having tough conversations, and Serena Williams says that you and your man need to have a meeting of the minds about the way you think about money ASAP.
Finances can be a fickle topic for any couple, but Serena says that by addressing these topics head-on, you have less of a chance of ending up in a financially abusive situation in the long run; that's why Serena has teamed up with Allstate for the Purple Purse Project's "No Financial Abuse. No Domestic Violence.", a movement dedicated to helping women recognize the signs early. On a recent episode of the Yes, Girl! Podcast, Serena explained: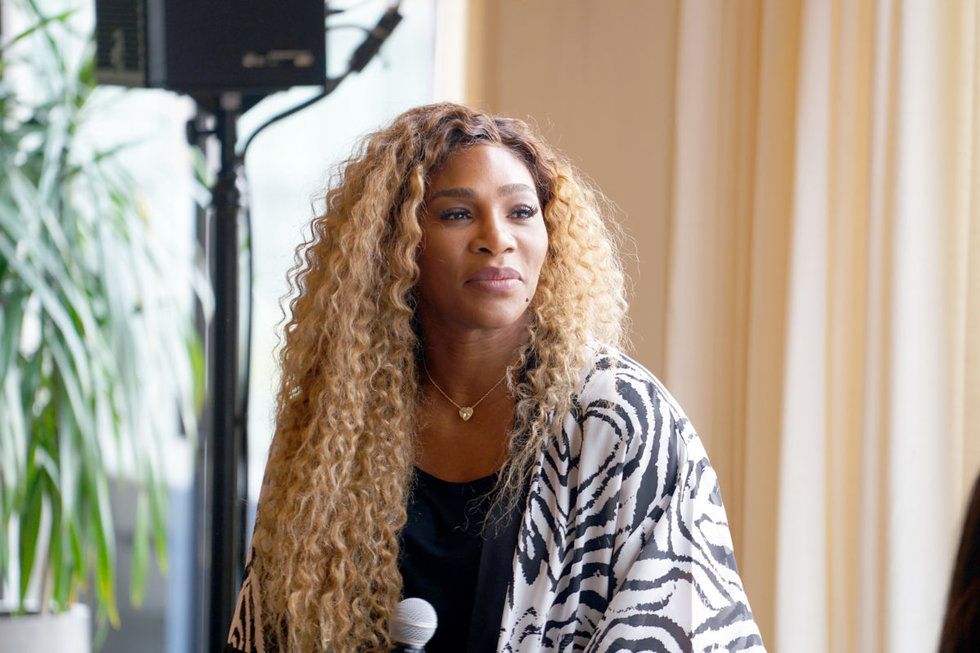 Getty Images
"Financial abuse affects 99% of most domestic violence cases. So that's a huge number, and when I first heard that number, I was like, 'How do I not know about it?' You would think with that statistic, most people would know about it. But we don't. I wanted to use my platform and my voice to let people know that financial abuse is not okay."
Abuse doesn't always mean physical violence and although it doesn't leave a scar that you can see, financial abuse can be just as damaging. When it comes to facing this type of assault, Serena says that there are a few signs to look out for:
"It's really important to know the signs and educate yourself. If you see them trying to handle your accounts, or trying to decide where you should spend money, or asking you for receipts, these are really big signs and red flags."
Being financially dependent can make it even more difficult for women to leave an already dangerous situation, but with the right tools, you can free yourself from an inevitably toxic situation:
"There's a lot that you have to think about when you're trying to leave an abusive relationship. It might take a little bit of time to get financially able to put that money aside so that you can actually leave and then be self-sufficient, so you don't feel like you need to go back."
Serena says that like physical abuse, financial abuse can be excused or overlooked at first, but by trusting your instincts, you'll already be ahead of the game:
"Don't ignore your instincts. If you feel like, 'Oh, this could be something, but I don't know,' don't ignore that. Listen to your voice."
For Serena, the "No Financial Abuse. No Domestic Violence." campaign was more than just a charitable cause, it was a chance for her to set an example for her daughter:
"I also have a daughter and I want her to know about [this]. You have to get really comfortable having uncomfortable conversations."
If you or someone you know is in a domestic violence situation, call the National Domestic Violence Hotline at 800-799-SAFE (7233) or TTY 800-787-3224
Featured image by Getty Images.
Keep reading...
Show less
Last week, domestic violence was a hot topic among celebs like singer Justine Skye on The Breakfast Club, Robin Givens on Wendy, and Jada Pinkett-Smith and her mother Adrienne Banfield-Jones on the latest episode of Red Table Talk. Domestic violence, both physical and emotional, is an experience that few will be able to fully empathize with until they find themselves in similar situations. In the episode, after her mother gave her own account of abuse, Jada admitted:
"I can only imagine what it is like to love somebody fiercely and then have them punch you and have them hit you. I haven't experienced it but, just me.. I can feel you."
Victims of such abuse are often written off as irresponsible, weak, or stupid. Justine, Robin, and Adrienne 's experiences prove that domestic violence takes place in the lives of women who are smart, beautiful, full of potential, and often have a support system begging them to get themselves out of harm's way.

Being on the receiving end of domestic abuse is often a pattern passed down from mother to daughter. Most of the perpetrators of such abuse are not complete monsters, they are sometimes charming with redeemable qualities and have a painful origin story full of violence and abuse themselves. Adrienne offered her response to the age-old question asked to victims of domestic violence: Why did you/do you stay?
"I think women stay because they think that they're in love. That's what it was for me. I thought that it was love. But I also think that women are afraid, and for whatever reason, they feel like they can't make it on their own without the person, not having any place to go. It's scary, and you just don't think that you can do better."
Not until you find yourself crying for the man you love to stop hitting you or to let go of you will you fully understand that most women stay because they believe that his violence is an illness that their love and sacrifice can heal. Often, these violent outbursts are tolerated with the pretense that things will go back to happier times if only the victim can manage not to make the abuser angry again, having women take the responsibility of an issue that was a lifetime in the making. Even in this day and age, possessiveness, jealousy, and controlling behaviors are still being regarded as ways that a man shows his love and devotion. Adrienne explained:

"I was young, but I don't know where I got the concept in my head that to hit you was a sign of love, so if he is hitting you, that means he loves you because if he didn't love you he wouldn't bother. So that means he loves you."
The longer that women stay in these volatile situations, their self-value diminishes, then the abuse is normalized. In those times, though the decision to leave is solely the victim's to make, the support of their loved ones count the most. These types of relationships are very isolating and the more victims think that they have nowhere else to turn, the less likely they are to escape.
Recently, singer Justine Skye recounted her experience of an abusive relationship with an unnamed entertainer, and the challenges that she faced in leaving:

"There is a difference between really loving someone and caring about them and just being controlling, and I wasn't able to tell the difference. Or I just didn't want to believe it and it got out of hand because I just didn't want to believe this person that claimed that he loved me so much could hurt me...seeing the reaction from a lot of people in my life that I thought that was my friends, because of who it was, they decided to just turn the blind eye and it just really opened my eyes."
Being in a relationship with a person that you love who also causes you harm can be one of the most confusing and shame-inducing situations in your life, but with the right support, it does not have to be.

Your abuser is not some lunatic who grabbed you off the street and started to attack you, he is often your lover, your husband or the father of your children with some very great qualities. With that being said, your life is worth much more than how well you can hide your scars and pretend that all is okay, and each time you take him back, you are putting your life in danger.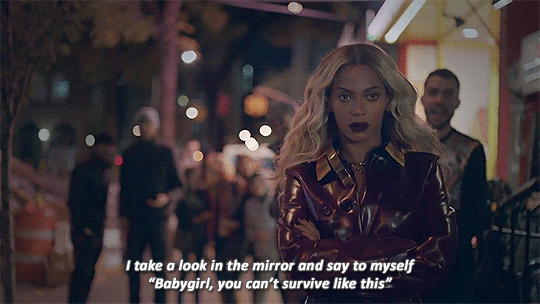 data.whicdn.com
You have everything that you need inside of you to survive and thrive in this life because you are whole as an individual. It is not your job to risk your life in order to mend his brokenness, let him heal that on his own.
You will find success stories few and far between of women who were able to change the dynamic of their abusive relationships. There are resources out there for you to help you make the changes necessary in your life, whenever you have decided that you have had enough. Choose to love yourself more than you love him.
If you need to reach out to someone, contact The National Domestic Abuse Hotline 24/7 here. Watch the full Red Table Talk episode below:
Featured via Giphy
Keep reading...
Show less
When my 20-year-old mentee revealed to me that she was in an abusive relationship, memories of my own damaged past resurfaced. After years of being single, I still felt just as embarrassed, exhausted, and empty as the day it ended. As she struggled to share her empathy for the man who had beaten and abused her, I thought about how similar her excuses sounded to my own.
"I hit him too." "I can't just leave him, because he would never leave me." And let's not forget my personal favorite: "But, I love him."
As she continued to talk, I began to realize that her situation was much different than that of my own. I was not afraid that my ex would harm my family or my child. I had not lost my mother only months before. I was not a single mother with no income and nowhere to turn. My young friend's story was one that I did not know how to fix, and this fact filled me with a multitude of anger that I then directed at her:
Why don't you just leave? Don't you see that this is a toxic situation? Don't you think that you deserve better? What if one of you gets killed?
I bombarded her with questions that I wouldn't have been able to answer myself, and although I initially got her to leave him, I ended up pushing her away even further and right back into his arms. Because of my hypocrisy, I haven't talked to my friend in days.
Recently, news broke that Real Housewives of Dallas guest star and entrepreneur Donna Alexander was beaten to death by her boyfriend in her home in Grand Prairie, Texas. The 34-year-old was initially admitted to the hospital with several severe brain injuries, but was later taken off of life support and died.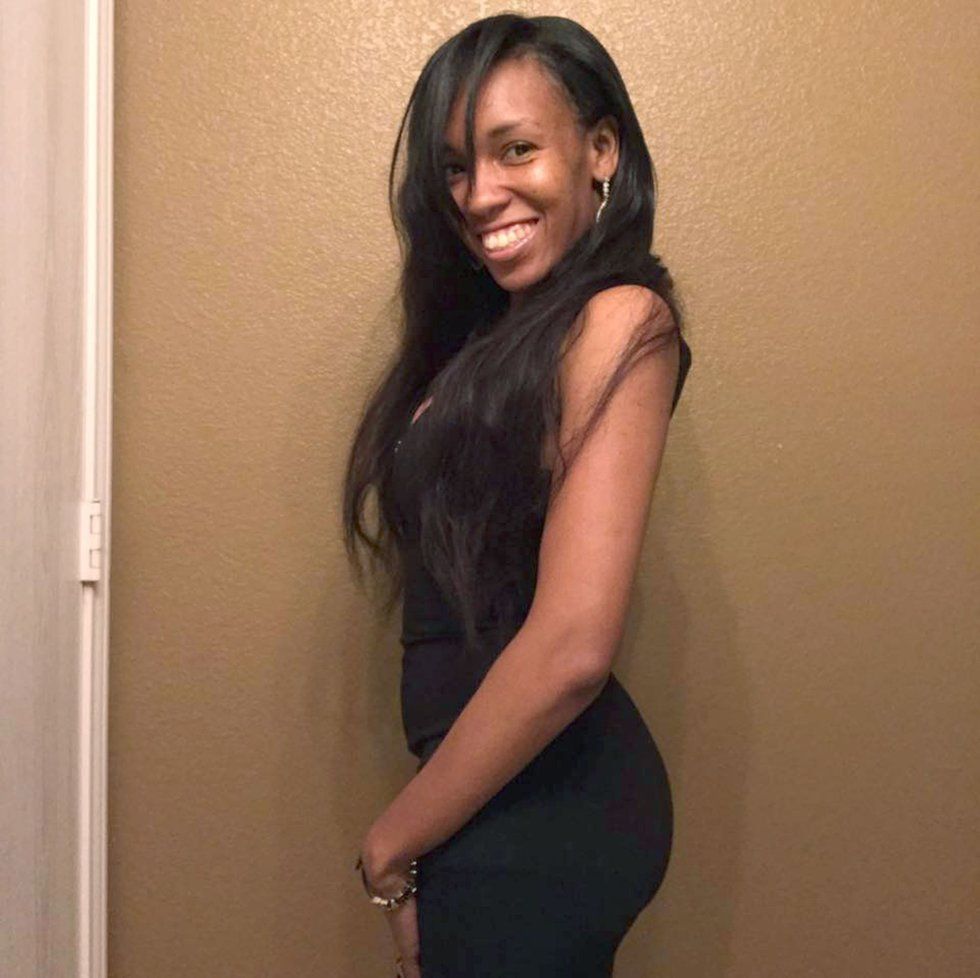 People Magazine
When I heard Donna's story, I immediately thought of my young friend. Donna left behind two small children, a family who loved her, and a life of potential when she was taken away. The gone-too-soon business owner had recently expanded her business, The Anger Room, to three new cities, and was prepared to take the world by storm until it was all brought to an end by a case of extreme toxic masculinity. The RHOD guest star spent much of her life advocating against domestic violence, and still became a victim.

Donna's story is unlike mine, or the one of my young friend. Her story proves that domestic violence doesn't discriminate based on class, potential, or ambition. Stars like Kelis, Rihanna, Tiffany Haddish, and Mariah Carey have all spoken out about their histories with domestic abuse in hopes that other women will feel less alienated by their experiences. These women prove that being in an abusive relationship doesn't make you weak, it makes you human.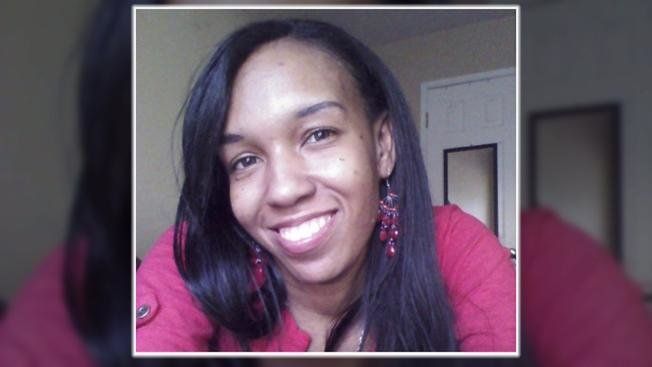 NBC 5
As friends, we have to check up on our girls. If we find that they are in an abusive situation, give them the tools and the support to leave, rather than shaming or criticizing them for their decision to stay.

October is Domestic Violence Awareness month, and in honor of Donna, I'd like to share a few resources on how to help a friend that you suspect may be an abusive relationship:
Rest in power Donna.
Featured image via NBC 5.