Summer is coming to an end, and it's officially time to start the fall activities. And with the start of a new season comes new movies and shows. One, in particular, is the final season of Netflix's Dear White People, airing September 22. A great thing about this show is that it sparks healthy conversation. Past seasons have explored topics like double consciousness, sexuality, and the Me Too Movement, but it's done it in a way that still allows the show to feel relatable and fun.
However, in my opinion, one of the best things about it is the characters. They are complex, OK? Just when you think you've kind of figured them out, it's like no, there's another layer. My friends and I have this weird habit of connecting ourselves with characters from different shows. You know what I mean, "I'm Joan Clayton mixed with a little bit of Lynn (Girlfriends)," or "I'm Issa with Molly tendencies (Insecure)." But, with this show, I still haven't quite figured it out. Check out the snapshot of the characters below to see which ones you connect most with.
And don't forget to check out the final season of Dear White People on Netflix (September 22), because we all could use a good TV binge.
Samantha White (played by Logan Browning)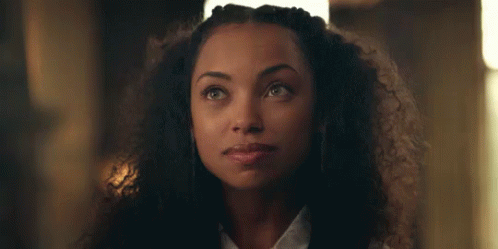 Samantha White is such a Renaissance woman. She's dynamic, fueled by her beliefs and passion, and loves hard. As a biracial person who is also pro-Black, she struggles sometimes navigating between two identities and a question looms of whether or not her activism and wokeness are rooted in overcompensation. But is it? Because her morals and values are such an important part of who she is, it can sometimes lead to conflict in her personal life.
Reggie Green (played by Marque Richardson)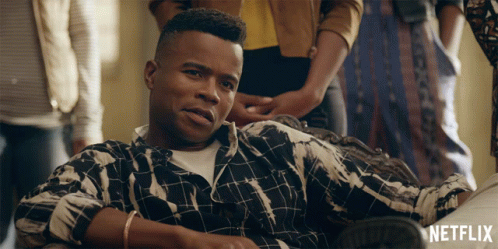 Reggie is a good guy and a fervid activist. He also has a sometimes-y will they or won't they love thing with both Samantha and Ashley Blaine Featherson-Jenkins' character, Joelle. He's trying to do right and move past the trauma and hurt that he faced in earlier seasons (no spoilers). But in doing that, he sometimes loses his way which causes him to be disconnected from others.
Joelle (played by Ashley Blaine Featherson-Jenkins)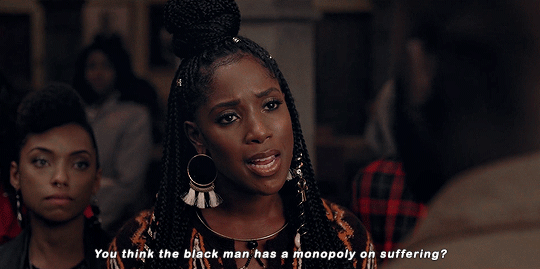 First of all, honorable mention about actress Ashley Blaine's wedding photos. They're absolutely beautiful. But, back to Joelle. Her character has a complicated relationship with best friend Samantha, tells it like it is, she's kind-hearted, zealous, and is always there for everyone, but sometimes it's to a fault.
Lionel Higgins (played by DeRon Horton)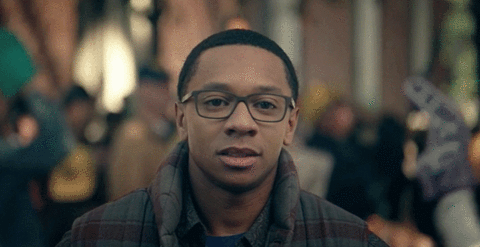 Lionel Higgins was a somewhat shy and insecure guy who is growing into himself, especially when it comes to owning his sexuality. Although he still loves writing and being the comedic relief, he's become a much more confident man who yearns to make a difference.
Colandrea "Coco" Conners (played by Antoinette Robertson)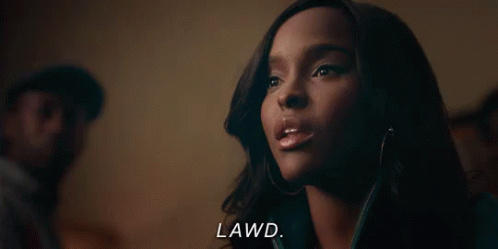 Coco is ambitious, stylish, and a bit of a mean girl. However, she started as someone who was desperate to fit in with her white counterparts, and has grown into a woman determined to create her own path.
Gabe Mitchell (played by John Patrick Amedori)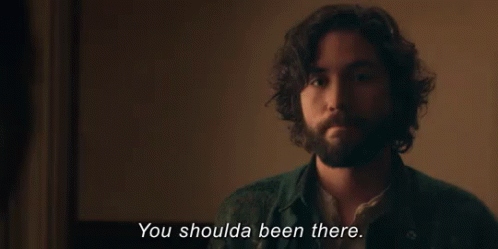 Gabe cares a lot. Like literally about his relationship with Samantha, the causes he cares about, and his work. It's a good quality but sometimes it can cause him to seem pretty stressed and even oblivious to bigger issues.
Troy Fairbanks (played by Brandon P. Bell)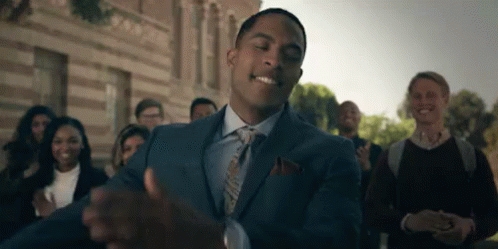 Now, while this actor has remained fine, the character has changed dramatically. Troy started as a basically a rich playboy. But, he's now someone who is finding his own voice and discovering more about himself and his peers.
The 90s musical-inspired final season of Dear White People is now streaming on Netflix.
Dear White People: Vol. 4 | Official Trailer | Netflix
Featured image courtesy of Netflix
Keep reading...
Show less
Period pain. Lawd. Could there be something that is more annoying, especially since it happens every 28-30 days? Like, c'mon. If you've ever wondered about the science behind it all, basically, we need our uterus to contract, so that it can shed the lining that accumulated, just in case we conceived in between cycles. And so, what basically happens is, the prostaglandins levels in our system increase which trigger inflammation and also period pain, so that the blood is able to flow from our bodies.
When the cramping and total discomfort begin to set in, while your first inclination may be to pop as many ibuprofens as you can (because they are anti-inflammatories in medicine form), did you know that there are certain drinks that can help to ease what you are going through too? So, the next time you head out to stock up on pads, tampons, over the-counter-meds and whatever else can get you through, get at least two of these 10 drinks as well. I've tried several before and can vouch for the fact that they make periods easier to deal with. Thank the Lord.
1. Orange Juice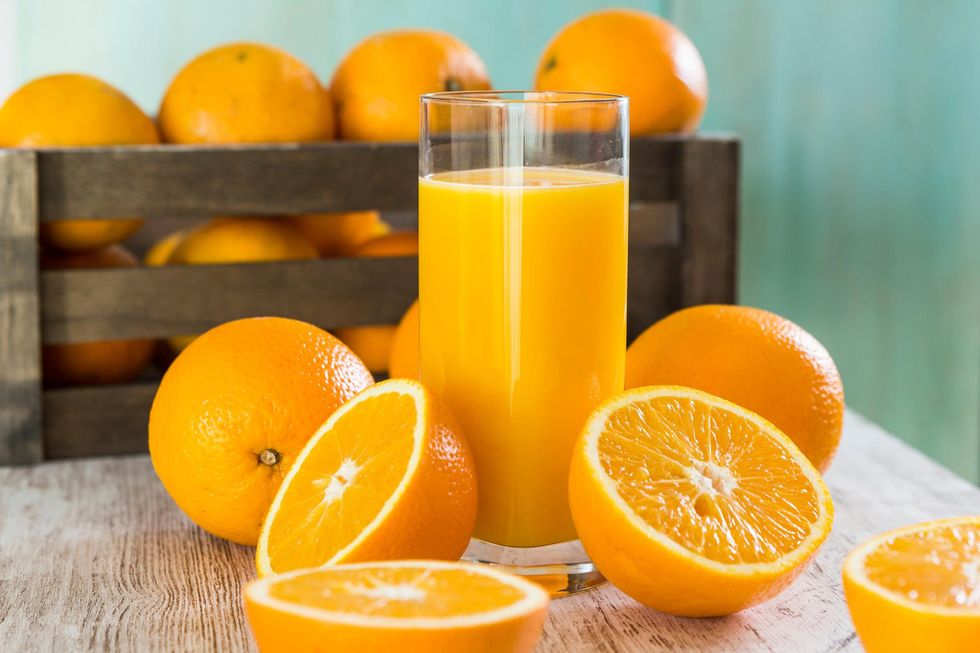 When it comes to this topic, orange juice is a good place to start. That's because it's loaded with Vitamin C while also being a good source of protein, folate and potassium. As far as general health benefits go, orange juice is good for you because it is high in antioxidants, improves your digestive health, assists with preventing kidney-related diseases, keeps your eyesight in great shape (thanks to the beta-carotene that is in it) and, the flavonoids (hesperidin and anthocyanins) that are in orange juice, they even help to regenerate damaged cells. The magnesium that's also in orange juice can make period cramping less intense. Plus, its potassium can help to decrease the amount of bleeding that you do as well as help with making period pain less intense.
2. Oat Milk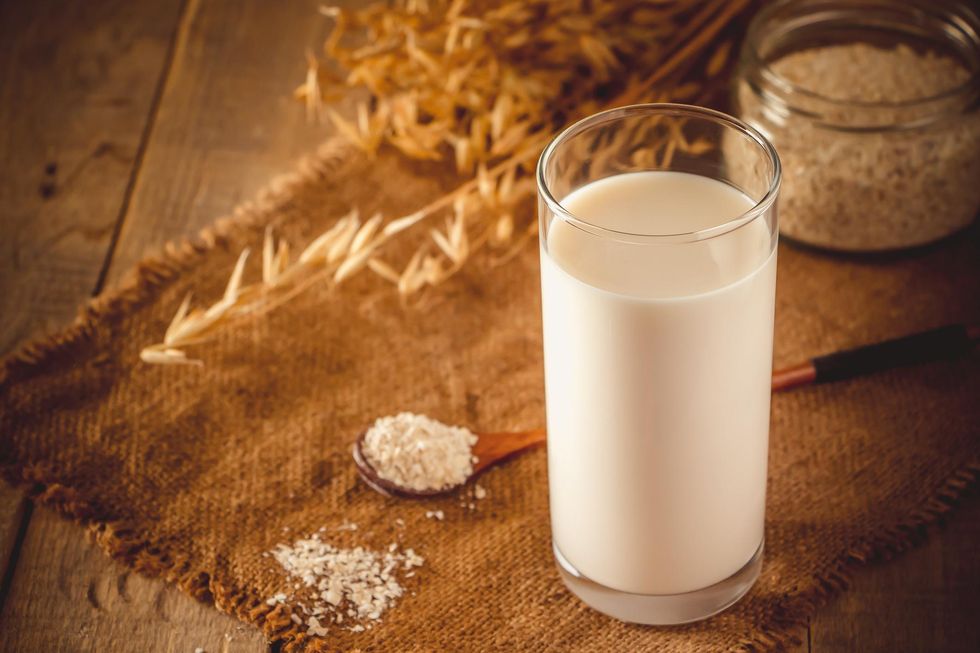 Although I'm a fan of almond milk (when it comes to how it tastes), once I discovered how bad it is for the environment (you can read more about what goes into making almond milk here), I switched over to oat milk. I have absolutely no regrets either. Oat milk is a good source of protein, dietary fiber, Vitamin B12, calcium and phosphorus. If you happen to be vegan and happen to have a nut allergy, because it's only made of oats and water, it's totally fine for you to drink. Plus, it's great for your bone health, can help to lower your cholesterol levels, will increase your energy levels, support the health of your blood cells and, thanks to all of the fiber in it, oat milk can keep you regular too.
And what does oat milk do for period pain? Well, two other nutrients that are found in oat milk are magnesium and zinc. This combo can reduce the uterine contractions that lead to cramping while helping to settle your nerves so that you can rest easier at night.
3. Cinnamon Tea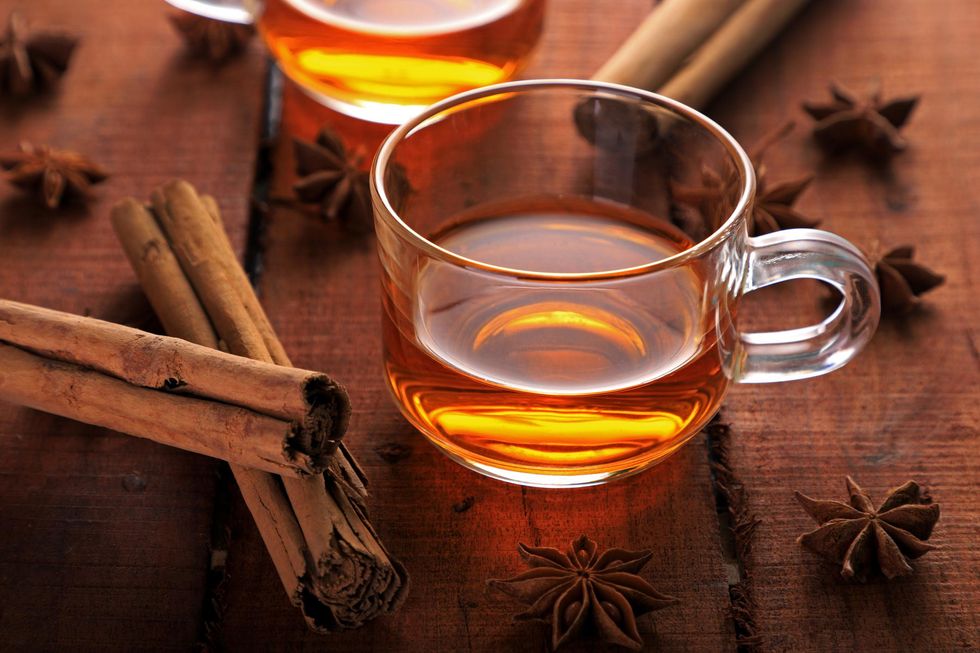 If you like tea that is a bit on the spicy 'n sweet side, look no further than cinnamon tea. As far as health benefits go, it's packed with antioxidants, helps to lower your blood sugar levels, assists with eliminating bacteria and fungal overgrowth and can even improve your skin by fighting signs of aging and reducing breakouts. The reason why it's so dope to drink when you're on your period is because cinnamon tea contains properties that reduce bodily inflammation which can help to decrease menstrual-related discomfort and bleeding. Awesome.
4. Banana and Kiwi Smoothies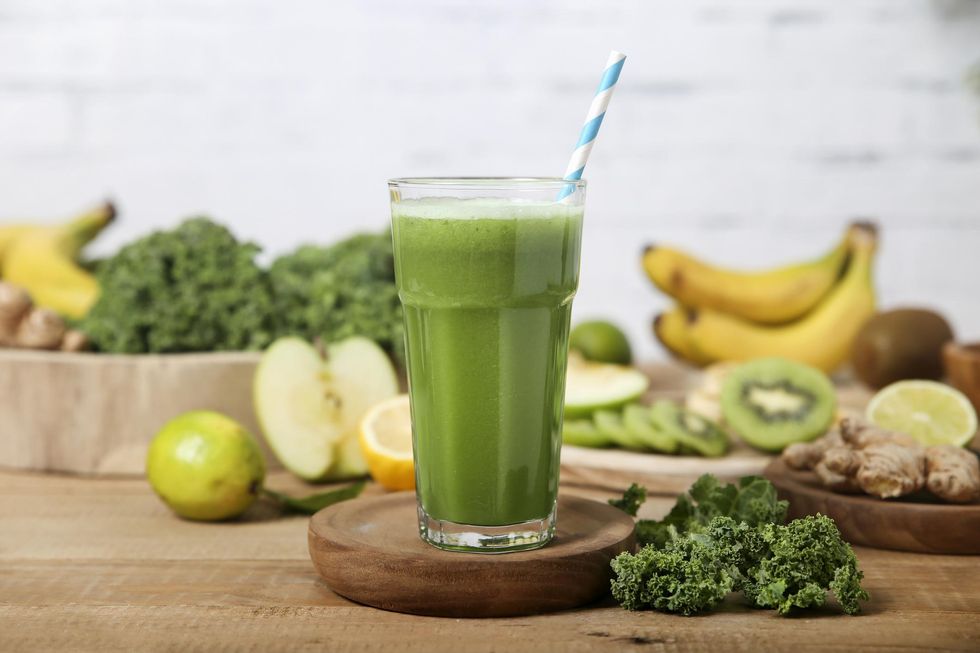 While my periods aren't rough on the pain tip, the second day of my flow is so ridiculous that sometimes I'm too tired to do a lot of cooking. That's where smoothies come in because they are quick and easy to make yet, depending what you put in them, they are still loaded with nutrients. Take a banana and kiwi smoothie, for example. Bananas are good for you because they are full of fiber, protein, antioxidants, and some vitamins B6 and C, potassium and manganese. All of this helps to improve your digestive health, regulate your blood sugar, prevent muscle cramping and increase kidney health. Plus, the dopamine in bananas is helpful when it comes to keeping you in a positive mood. The Vitamin B6, along with the potassium in them can make cramping less severe.
As far as kiwi goes, talk about a little fruit that packs a powerful punch! Kiwi has fiber, copper, potassium, antioxidants, vitamins C, E, K and so much more in it. Also, kiwi has a reputation for easing asthma-related symptoms, regulating blood pressure, improving digestion, boosting immunity and helping to prevent chronic diseases from setting in. It's awesome when it comes to your period because the properties in kiwi can also help to prevent blood clotting. If your period pain is directly related to clotting, I'm sure you can see why this is certainly good news to know.
5. Kombucha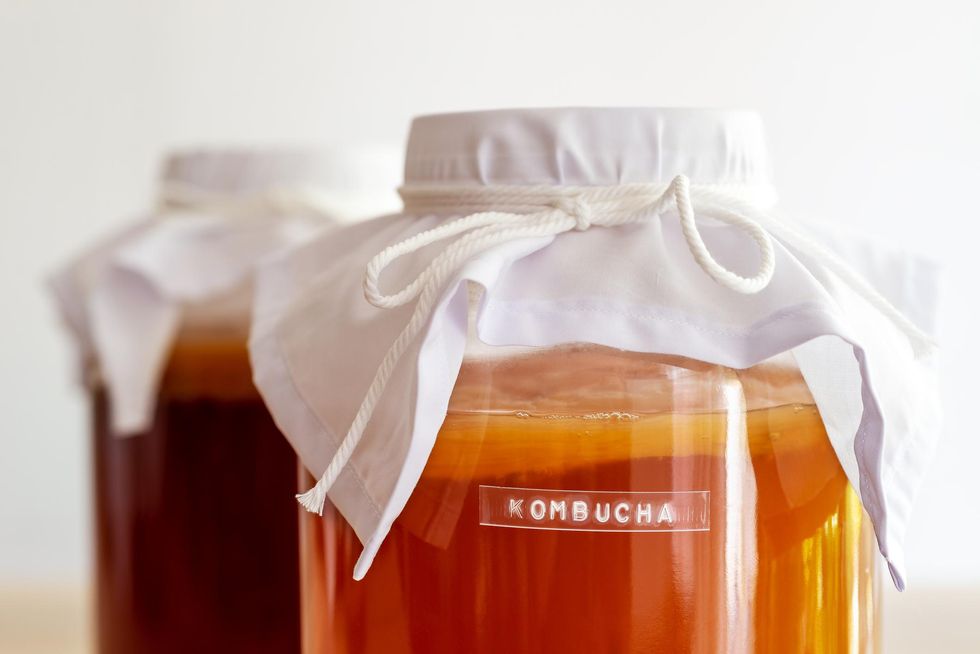 Kombucha is a fermented form of green or black tea which definitely makes it an acquired taste. Still, it's one of the healthiest drinks around because it's loaded with antioxidants, is powerful when it comes to getting rid of bad bacteria in your system, it's great at helping to manage type 2 diabetes, it can reduce your heart disease risk and, it can even help to slow down the growth of cancer cells. There are two main reasons why it's so beneficial when you're on your period. First, something else that kombucha contains a high amount of is B vitamins. This is good to know because they can help to stabilize your moods. Also, there are tons of probiotics in this kind of drink which makes it something that can bring balance to your hormones so that period-related discomfort is less, well, uncomfortable.
6. Dark Chocolate Milk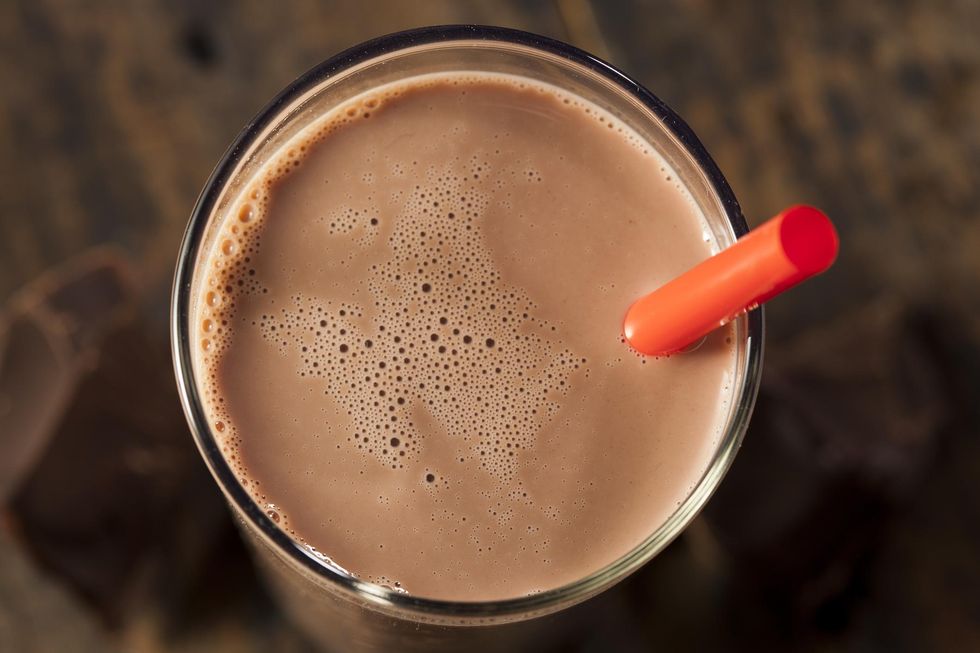 It's kinda crazy that something as good as dark chocolate comes with as many nutrients that it does. It's got a ton of fiber and also has an unbelievable amount of iron, magnesium, copper, antioxidants and manganese. It's also a good source of zinc, potassium and selenium. Because properties in dark chocolate can help to relax your arteries, it has a way of increasing easier blood circulation/flow, lowering your blood pressure, improving your brain function, protecting your skin from damaging sun rays and decreasing your stroke risk.
Period-wise, the potassium and zinc can soothe uterine contractions and the iron can replace some of it that's lost during your cycle. And, since calcium assists with reducing bloating and fatigue, whether you opt for milk or a milk alternative, dark chocolate milk is a delicious way to bring much period-related relief.
7. Watermelon Smoothies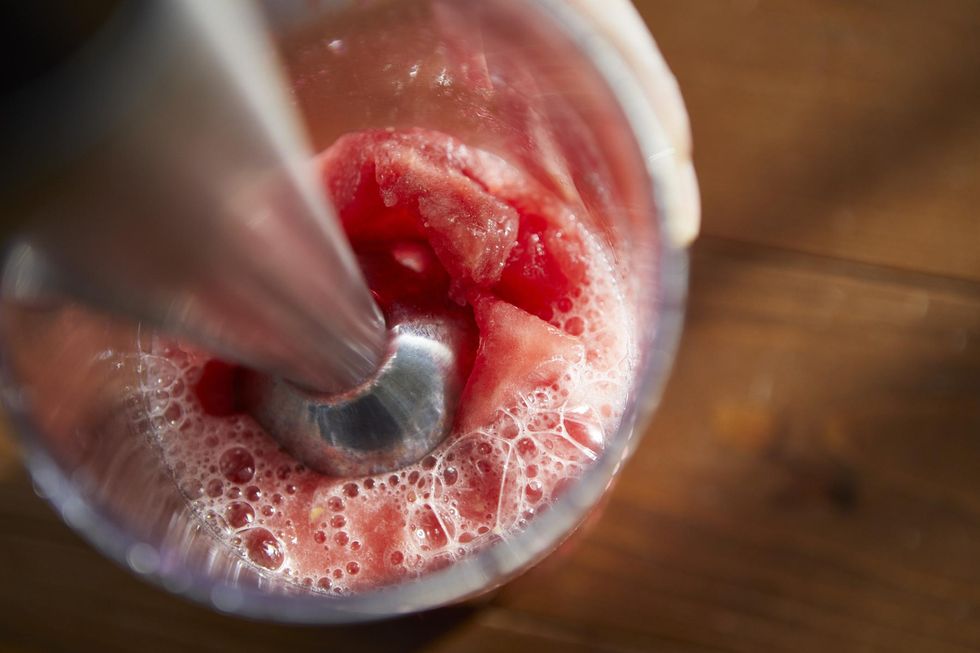 Whenever I think of the health benefits of consuming watermelon, the first thing I think about is how it has a reputation for being "the all-natural Viagra", thanks to the amino acid called citrulline in it that helps to relax blood vessels. Anyway, some of its other pluses include the fact that it's got a good amount of vitamins A, C and also Vitamin E (which is great because it has anti-inflammatory properties in it). Watermelon also contains compounds that help to fight cancer, improve heart health, reduce stress, decrease muscle soreness and improve the quality of your skin. If smoothies are totally your thing, a watermelon smoothie while you're on your period absolutely won't hurt a bit since it is able to hydrate you and help to increase easy blood flow, so that your cramping won't be quite as painful.
8. Ginger Tea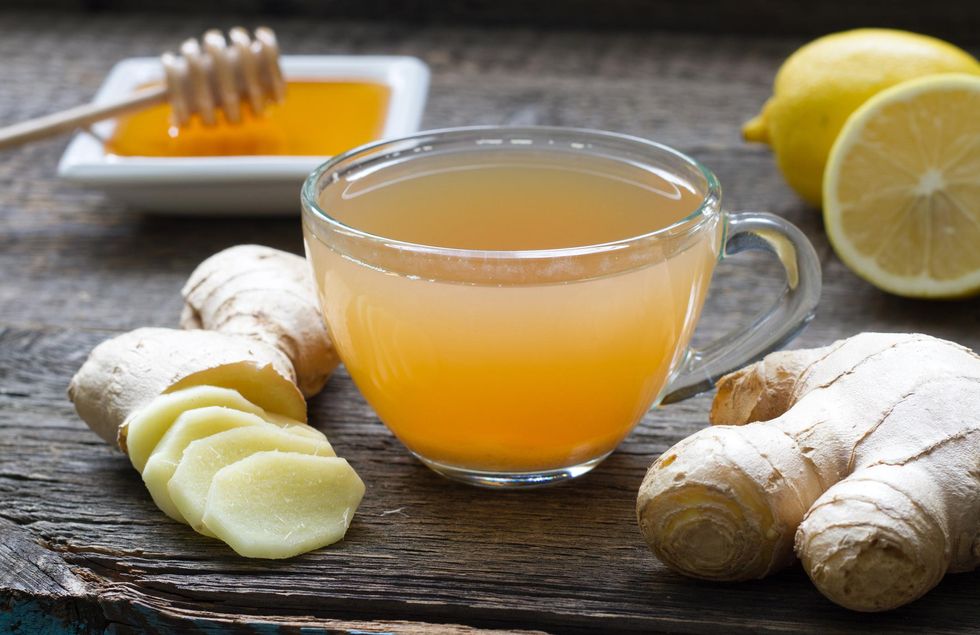 Ginger tea is another spicy kind of tea that is really good around "that time of the month". That's because it also has anti-inflammatory properties in it, along with pain-relieving ones that can make cramps more tolerable and bloating less noticeable. Some other benefits of this particular kind of tea include the fact that it can help to reduce your blood pressure, ease the pain that's associated with headaches and migraines, aid in weight loss, soothe feelings related to nausea and, because it also has a lot of antioxidants in it, it can help to boost your immunity too.
9. Mocktails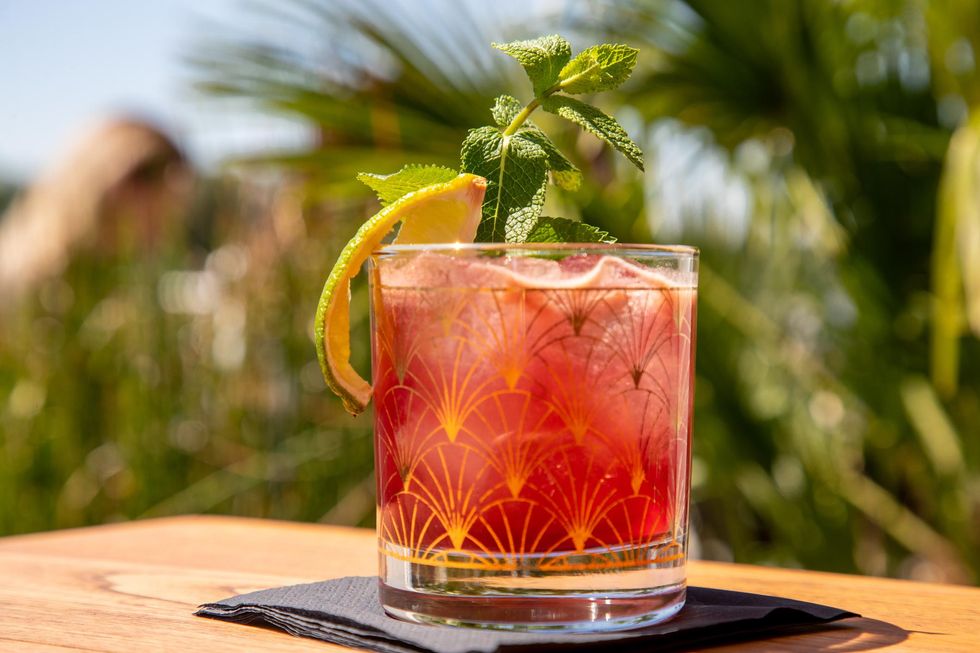 One thing that your period tends to do is dehydrate you. And so, if you're someone who, as soon as your cramps set in, the first thing you think is "Damn, I need a drink", try and go for a mocktail (an alcohol-free drink) instead of an actual cocktail. The reason why is because alcohol can sho 'nuf dehydrate you and, when that happens, it can lead to headaches, bloating, nausea, diarrhea, fatigue, increased cramping and all sorts of other drama. While we're here, also avoid sugary drinks during this time of the month because they can have your moods being all over the place. That said, even when it comes to your mocktails, try and go with ones that don't have loads of sugar in them. Your period will certainly thank you.
10. Water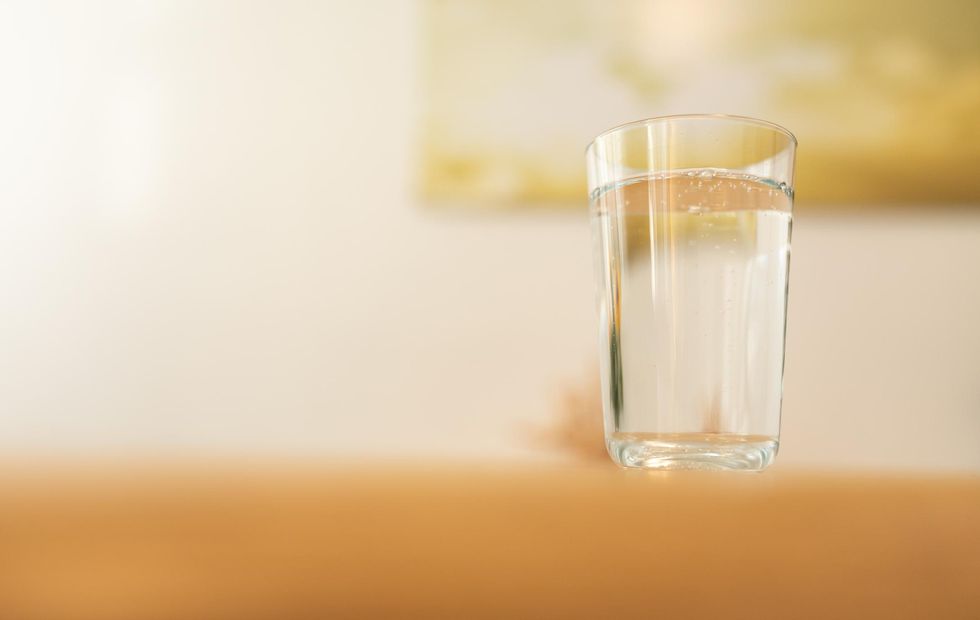 We're made up of over 60 percent water so, of course, our system needs it. This is especially the case during our period since we tend to lose body fluids which can make period pain that much worse. If you add to this the fact that water also flushes out toxins, helps to keep you regular, boosts energy levels, protects organs and tissues, cushions joints, keeps your body temperature stabilized, aids in digestion, supports weight loss, clears skin and treats headaches — if you drink nothing else on this list, make sure to get no less than 6-8 glasses of water. It will definitely do a body good…especially when you're on your period.
To learn more about all things vaginal health and wellness, check out the xoNecole Women's Health section here.
Featured image by Getty Images
Keep reading...
Show less
One of my favorite things about the changing seasons are the new vibes and new energies that change welcomes with it. September represents a transition from the white sand beaches, bottomless brunches, and undeniable romantic vibes long nights, festivals, and impromptu road trips often thought of when we think about the summer. In its place comes romanticism in a different approach. Pumpkin spice anything, the excuse to cuddle up, and the leaves of the trees turning warm shades sparks joy in a different way as fall begins. Perhaps what I am most excited about though are the 2021 wellness trends that come with it.
From hiking to self-pleasure, here is what the fall season has in store for you in the form of wellness trends.
1. Cold Water Therapy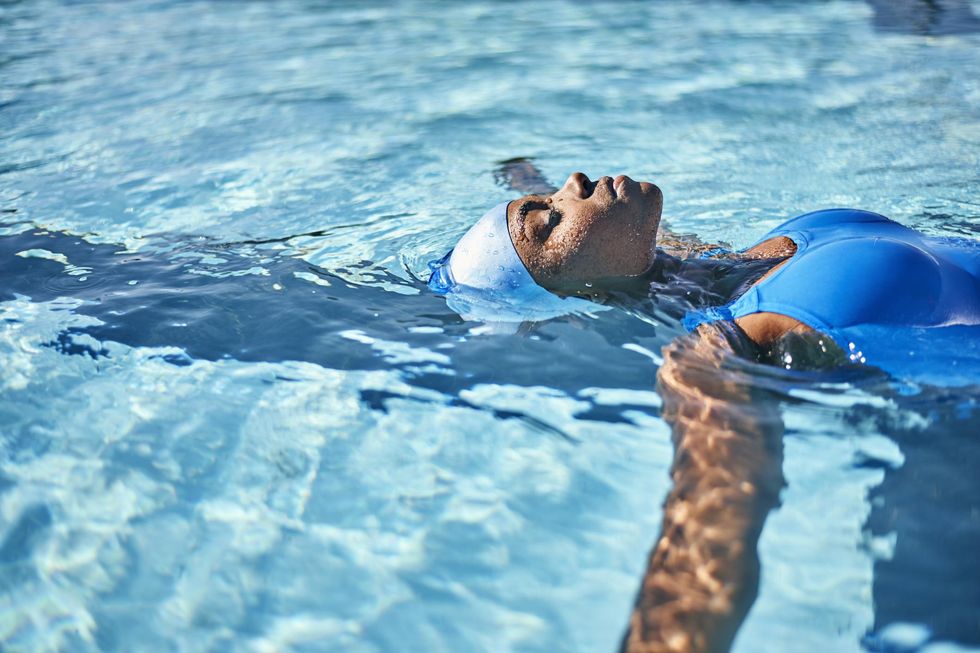 Getty Images
Cold water therapy can look like indulging in cold showers every morning or as immersive as ice water baths, swims or cold chambers. While cold water therapy might have gained popularity from Wim Hof and his infamous breathing methods, it turns out, opting for cold water over hot water comes with its share of benefits. From boosting your immune system and energy levels to improving your quality of sleep and overall mood, the benefits of cold water therapy aren't only limited to recovery (i.e. muscle soreness).
And if you were wondering what temperature qualifies as cold water therapy, according to Dr. Michael Barnish, anything below 15 degrees Celsius. Talk about icy.
2. Hiking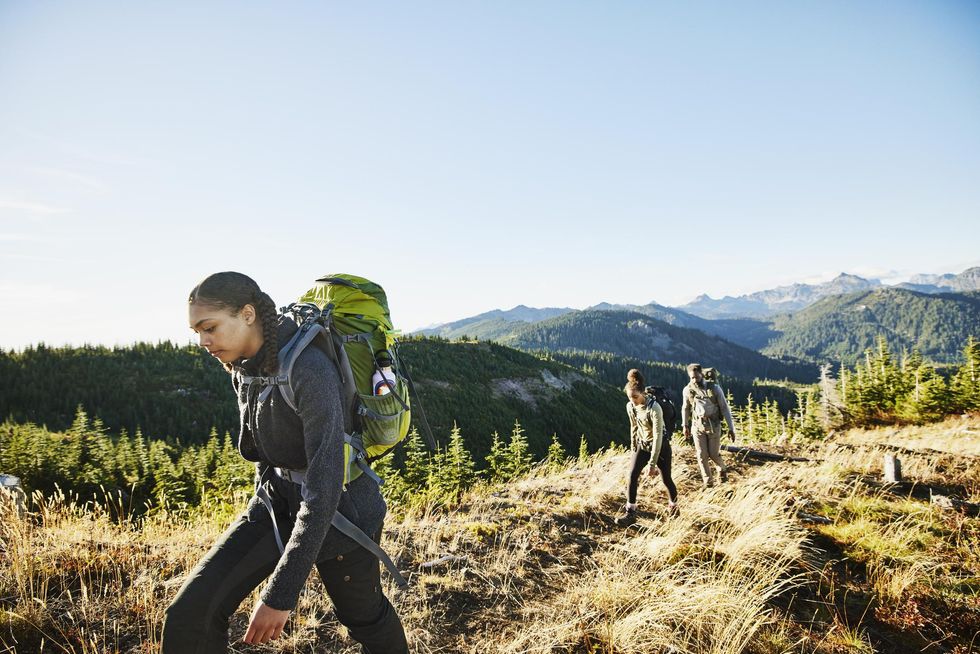 Getty Images
I first fell in love with hiking while in the mountains of Mexico and have indulged in the activity whenever I can ever since. Although it is a great thing to do for the mind, body, and spirit year-round, there is something special about fall hikes. Perhaps, it is the changing foilage. Perhaps, it is the not-too-hot, not-too-cold weather combo. Whatever it is, Outdoor Industry Association, has seen a spike in the amount of hiking people have been engaging in in 2021, and it doesn't look like it's a trend that will stop. What's better is that it it is a way to tap into escapism while being safe (because we are still in a panorama out here).
If you haven't been hiking yet this year, the fall season might be the perfect time to begin. Travel + Leisure has a great list of the best hikes in the U.S. that you can check out here.
3. Ritual Baths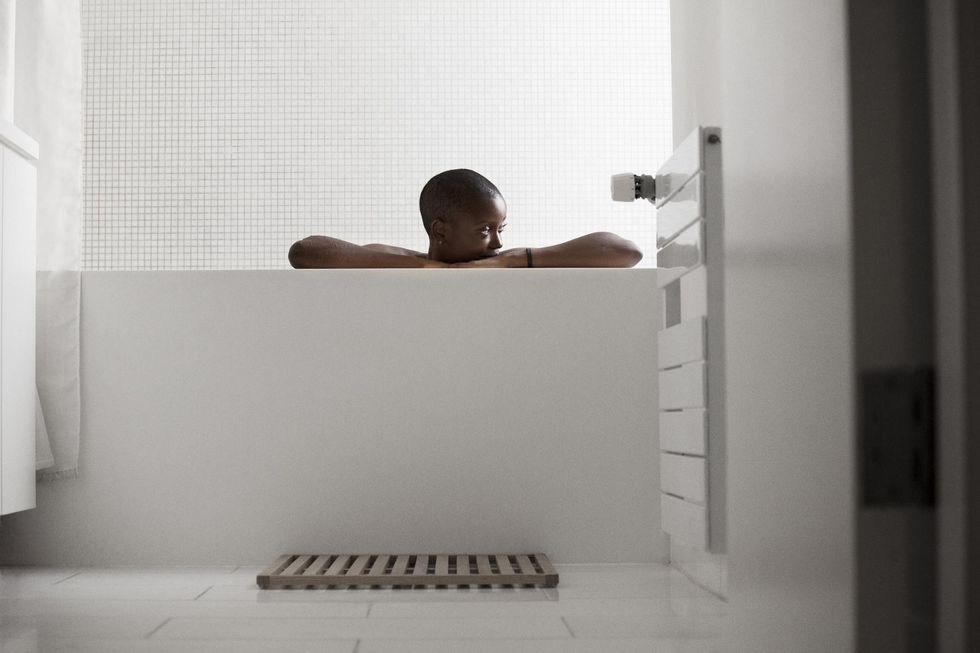 Getty Images
I first became introduced to the magical world of ritual baths in the metaphysical space where tarot readers and other spiritual practices noted the benefits of sacred ritual baths as a way to detox, ground, and cleanse. Bathing in general is about the cleansing of one's body, but ritual baths take things a step further by adding a spiritual component to how you bathe. Florida water, Epsom salt, sage, crystals, rose petals and coconut milk can be common staples in ritual bathing. Bathing can be more than a cleansing practice, it can be transformative and healing.
Mama Medicine, author of Ritual Baths, recommends starting with foundational elements like cinnamon sticks and unscented candles with your ritual baths. Depending on what you are trying to attract or channel, there are a plethora of recipes you can choose from, including ones for clarity, strength, grounding, and self-love. For more information on starting your restorative ritual bathing practice, start here.
4. Self-Pleasure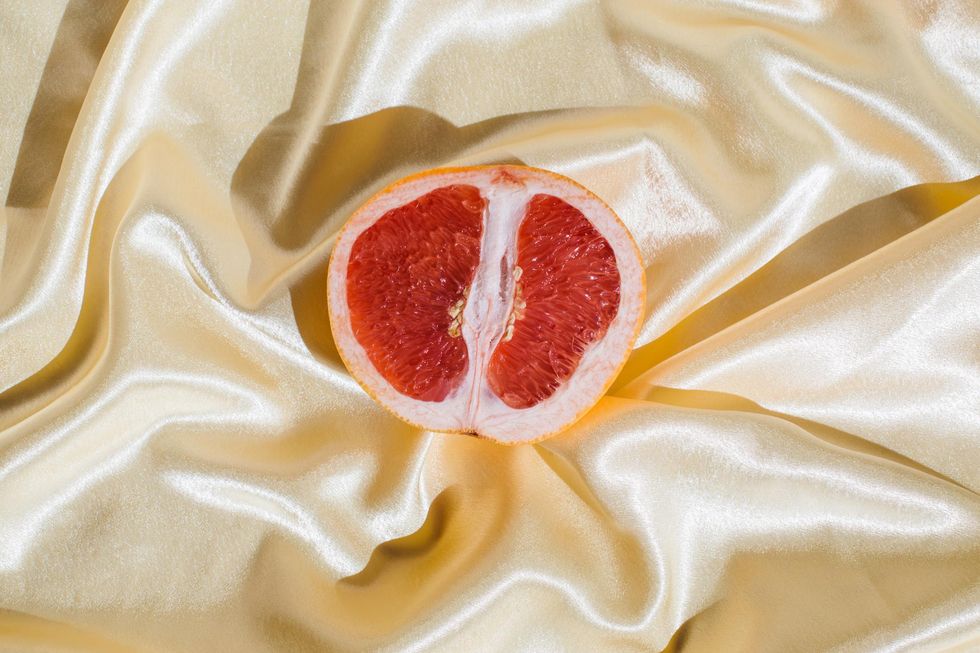 Getty Images
Nothing speaks to me quite as strongly as the word "pleasure", add some self to that, and I'm all about it. Self-pleasure through masturbation has been a staple of my life for years now, but 2021 finally marked the year where sexual wellness is much more mainstream and therefore being looked at as a means of self-care, aka self-pleasure is something to be prioritized in order to truly live well.
Besides the euphoria that usually follows a self-pleasure experience, orgasms are good for the mind, body, and soul. From regulating your cycle to being nature's painkillers, pleasure can maintain your health and your peace of mind. Doing so through acts of self-pleasure increases your self-esteem as well as your knowledge of your body and your ability to communicate your pleasure needs to others. Invest in your sexual wellness by adding sex toys to your toy box, getting some lubricant, watching ethical porn, and/or experimenting with doing more of what feels good to you.
Pleasure is your birthright. Indulge accordingly.
5. Face Yoga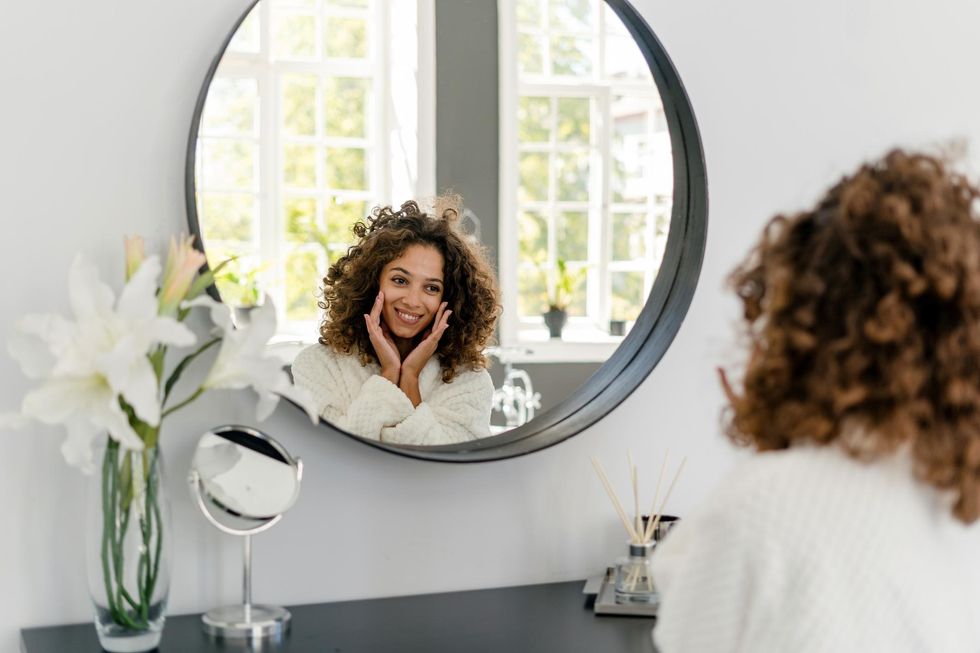 Getty Images
On the surface, face yoga can seem like yet another pathway into aging backwards. However, in reality, it's more like another way to assist you in aging gracefully. In order to combat the effects of tension, worry, and stress on your face muscles, enter face yoga. Through a series of facial exercises that include massages targeting the lymphatic system, the skin, and the muscles, face yoga is a natural approach to revitalizing the look and appearance of your skin.
The end result is a more youthful look without the Botox (allegedly). Want to give face yoga a try? The Face Yoga Expert has a 10-minute evening routine you can join in on here.
6. Adaptogenic Drinks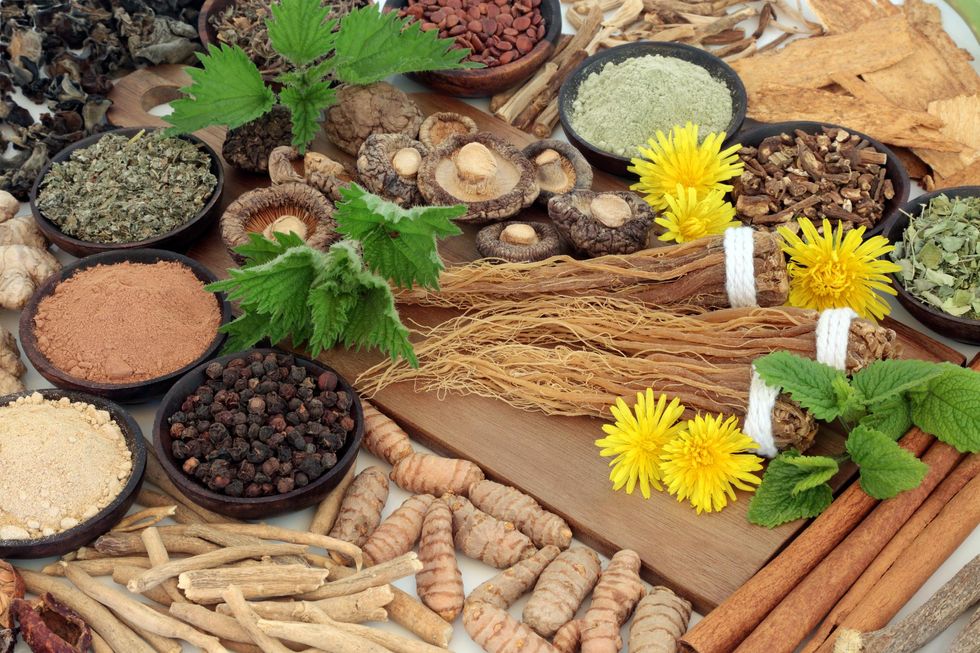 Getty Images
Want to stress less? The secret might be in implementing adaptogenic drinks into your everyday life. With stress and anxiety at an all-time high, there's no wonder people are looking everywhere for holistic approaches to stress relief, from CBD and now to adaptogenic drinks. Known for their ability to help our bodies adapt to stress and regulate our hormones, adaptogens have long since been heralded in the wellness industry for their benefits. Now that they are being consumed in readily available beverage forms, that hype has become next-level.
While adaptogens like maca, ginseng, ashwagandha, and holy basil are where it's at, adaptogenic drinks from brands like Recess, Trip, and Vybes are definitely paving the way for the adaptogenic wellness drink trend.
For more inspiration, self-care, and wellness tips, check out xoNecole's Wellness section here.
Originally published on Sheriden Chanel
Featured image by Getty Images
Keep reading...
Show less
A few days ago, I was having a conversation with some folks about songs that should've been official singles yet never were. One of the ones that I shared was Mariah Carey's "All Alone in Love" (a song that she wrote when she was only 15, by the way). To me, it's a perfect way to intro this piece because I have had enough personal experiences and counseled enough people to know that it is very possible to be in a relationship with someone — and still feel quite alone in it. Not because your partner doesn't love you. Not because they're up to some totally f'ed up shenanigans. It's just…even though you signed up for a true and lasting partnership, somehow you now feel some of the very words that define what being alone can feel like: unattended, detached, unassisted, semi-compassionless and perhaps even abandoned on some levels.
As you can already tell, this isn't the kind of article that is for the masses. However, if you are married and this has already resonated with you on some level, before you consider an affair, separation or straight up filing for divorce, please ponder the following seven questions until you get the answers that you need. Then run them by your husband. And a reputable therapist/counselor/life coach if necessary to get back to what you signed up for — which definitely wasn't being alone…while you're married.
1. What's Changed from When You Were Dating to Now?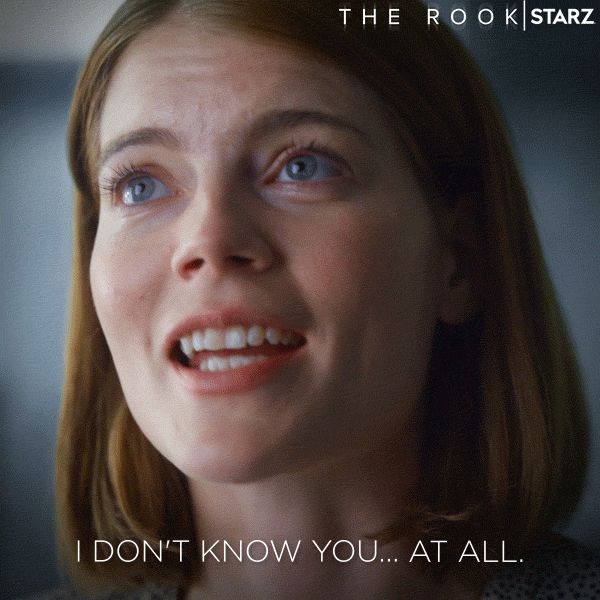 When a lot of people reflect on the best times in their relationship, it's not uncommon for them to talk about when they were dating their significant other. That was back when things were fresh, new and exciting. It's also when both people tend to be far more proactive and intentional about their words and actions. That's why I personally recommend that if you're currently feeling alone in your relationship, pull out a journal and really think about what things were like back before you and yours even got engaged. What was he doing differently? Shoot, while you're at it, what were you doing differently?
The reason why both questions are pretty relevant is because, while a lot of wives have told me that her husband no longer "woos her" like he used to, if I then look at the husband, he will oftentimes say that he no longer feels inspired to because he feels totally taken for granted (check out "This Is How To Avoid Taking Your Spouse For Granted"). Yeah, that's the thing about marriage. Oftentimes, both people are feeling the same way at the same time about certain things, they just have a different perspective about it. I'll tap more into that in just a bit.
2. How Much Does Quality Time Matter to You?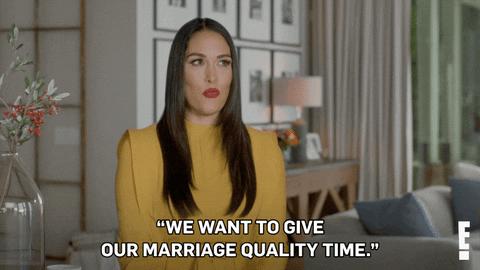 You know something that is interesting to me about love languages? The top two that I have (words of affirmation and physical touch), they totally make sense to me. The other three — acts of service, quality time and gifts — I oftentimes have to mentally and emotionally extend myself to meet those needs in others; especially when it comes to quality time. The last boyfriend that I had was a quality time person. So is one of my closest girlfriends. And I'll be honest, sometimes I have to refrain from feeling like that "language" is a little on the needy side because you've gotta make time to honor quality time. While you can pick up a Hallmark card from the store and/or hug me, when it comes to my quality time folks, I've literally got to set time aside to pay attention to them — and only them. And, depending on what my time is looking like, that can be a bit of a challenge.
I'm single and I feel this way. I can only imagine how married folks (especially ones with small children) must feel; especially if they are a quality time kind of individual or they happen to be married to one. I do think this is a relative point to bring up, though, because if you happen to be a quality time type of person and your partner isn't and they aren't very sensitive about you being this way, that could be where the lines are getting crossed. They're not ignoring you; they simply don't need quality time to feel loved in the way that you do.
So yes, this is another relevant point to think about. If you currently feel alone in your marriage, could it be that your love language isn't being spoken very fluently? And if that is indeed the case, do you have some suggestions on how your partner can be more "vocal" in this way? Something that my ex needed was total eye contact with no distractions (including electronic ones like my phone notifications going off). My girlfriend likes to talk on the phone for at least an hour. Other examples of quality time include going out on dates and vacations, playing board and card games together, cooking as a couple, going for a walk, enjoying a bubble bath together — things that the two of you can do together and alone.
The reason why I provided some suggestions is because, when you're a quality time type of individual, it's pretty easy to feel alone in your relationship, even if you've got a pretty healthy relationship, including a sexual one (check out "Married Folks: Ever Wonder If Your Sex Life Is 'Normal'?"). The reason why I bring up sex is because, while your husband may be all good with physical intimacy being seen as quality time, since quality time is your love language, you probably need a lot more attention than that. And so, if he's not a quality time person, you may need to provide examples of how he can spend time with you — time that is outside of the bedroom (check out "15 Date Ideas Based On Your Love Language" and "Are You Ready To Apply Your Love Language To Your Sex Life?").
3. Are Your Expectations Realistic?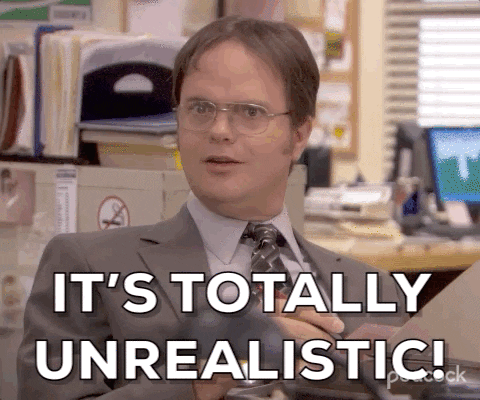 Not too long ago, I read a quote that has remained yelling in my head ever since I saw it. I don't know who to credit it to yet the quote simply says, "Relationships fail because people take their own insecurities and try and twist them into their partner's flaws." Pass the plate. Pass the freakin' plate. Yeah, a part of the reason why a lot of marriages struggle, if not flat-out fail, is because people go into them with super unrealistic expectations and sometimes they are based on their own insecurities.
For instance, I know a husband who's been miserable, pretty much for most of his marriage (and it's been well over 20 years at this point). One reason is because his wife is insecure. Another reason is because she doesn't really respect what he does for a living. While she enjoys the financial benefits that come from it, she didn't process what being married to someone in the music business requires — long hours, travel, engaging people of the opposite sex, weird working schedules, etc. So, when she decided to quit her own job (which suddenly freed up all kinds of time), she started "pulling on her husband" to make more time for her. Meanwhile, although he supported her decision to not work anymore, he was like, "You quit your job, I didn't. I've still got to focus on my other priorities."
Now she's constantly calling him, has a billion questions about where he's at and is talking about how lonely she feels when…is that really the case? Is she lonely or is she now bored and putting the pressure on her husband to compensate for the choices that she made and the insecurities that she has? And if it's the latter, how realistic is it for him to do so? Not just realistic but fair. Lawd, I can't tell y'all how many couples I've worked with where the quote that I shared at the top of this point rings loud and clear. While no one should feel abandoned or neglected in their marriage (more on what that truly means in a bit), it's also not a spouse's job to do for you what you should be doing for yourself. That wife needs to find a hobby, do some community work, get into some personal counseling — something. Because her husband isn't causing her to feel lonely; her own insecurities, combined with the fallout from her own decisions and then not choosing to replace what she lost with something else are her triggers. BIG DIFFERENCE.
4. Have Your Needs Been Articulated?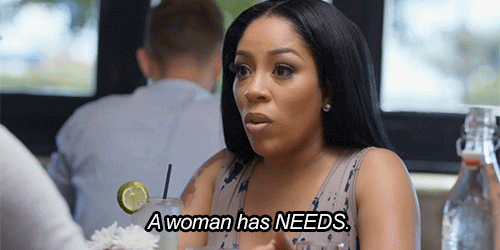 It was about a year ago when I wrote an article for this platform entitled, "So, Experts Have Something To Say About Your Intuition's Accuracy". Yeah, while I know that a lot of us — and by "us", I mean, women — think that our intuition is 100 percent accurate, research (and I) disagree. Yes, oftentimes, that "gut feeling" can be spot-on. At the same time, it can also be connected to what we wish was the case or worse, our own projections.
Where am I going with this? Since a lot of women think that their gut instinct never fails, this means that they oftentimes also think they know everything that their partner is thinking. Yet again, it's wise to remain in a state of humility and to ask questions in order to gain clarity because sometimes what you may think you know could be what you wish was going on in his head or what you are projecting from yourself and your own imagination onto him. And because it's really easy to get into this kind of headspace, it can also be easy to expect him to know what you are thinking too.
Listen, women claim to be mind-readers far more than men do (I hear it all of the time). It's important to keep all of this in mind as well because, if you already feeling lonely and then you assume that your man should know this, you're only going to make matters worse — especially for yourself. That said, a good man shouldn't be defined as someone who can constantly stay two steps ahead of you and your thoughts, wants and needs at all times (that too is pretty unrealistic).
No, a good man is someone who listens to his partner (check out "How You And Your Partner Can Listen To Each Other Better") and, once her needs are clearly articulated and expressed, he does what he can to accommodate them. If you're feeling alone in your marriage right now, have you told your husband? Or are you simply waiting for him to…catch on?
5. Does Your Husband Feel the Same Way?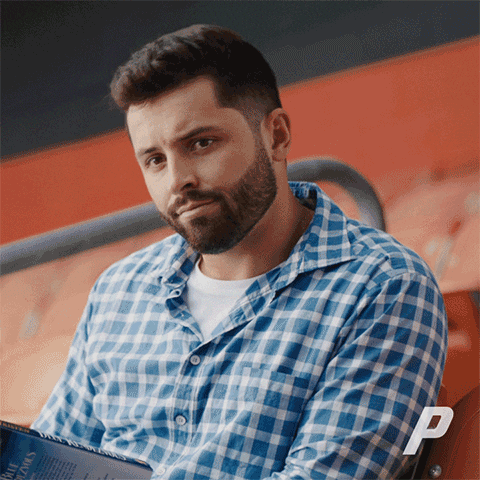 Unless you're married to someone who is super selfish and/or disconnected within the dynamic (which does happen to some people and is another article for another time), chances are, if you're feeling somewhat alone, your man is too — even if he's simply noticing how your emotional state has shifted the dynamic of the relationship on some level.
For instance, one couple that I work with, they have been dealing with both of them feeling alone in their marriage. The wife feels like the husband doesn't set aside time to really listen to her on a daily basis which has caused her to build a bit of an emotional wall while they husband feels like the wife is shunning physical affection like kisses at the end of the day or cuddling at night. Until they shared all of this in a session with me, the wife thought her husband just didn't care about how she was feeling while he didn't feel like she would take his feelings about everything to heart either.
Y'all, in order to be together, both people have to be involved. Along these same lines, if one person feels alone in their marriage, it's not far-fetched to believe that the other partner is feeling like something is off, not right and/or missing too. My point here is, instead of pulling back even more from your husband, talking to everyone else but him about what's going on (or not going on) and/or finding yourself becoming more aloof by the day, how about simply telling your man that you miss him? Then explain why and hear him out after you finish. I've been doing this counseling thing for a hot minute now. And again, it's been rare when one spouse has felt distant or out of sync — pardon the pun — alone.
6. What's Your Idea of "Togetherness"?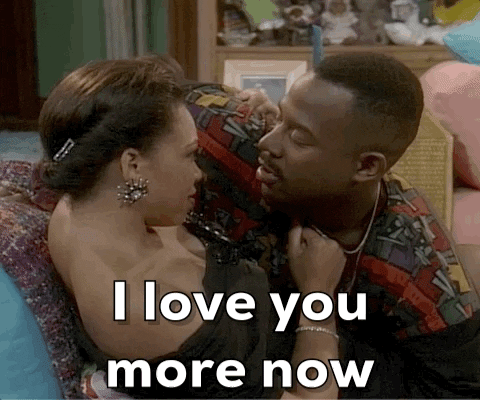 Togetherness isn't a word that comes up in everyday conversation. I still dig it, though, because it means "warm fellowship". In the context of this message, when something is warm, it's enthusiastic about something or one. Also, some synonyms for the word include benevolent, gentle, kind, doting and tender. Fellowship is all about companionship.
When two people decide to enter into a "until death parts us" type of union, a part of what they are signing up for is committing to a lifelong journey of togetherness. And yes, that requires effort — on both people's part. I mean, deciding to take an enthusiastic approach to your partner and your relationship requires you not getting so comfortable in the relationship that you become lazy. Then when you add onto that just how important it is to be gentle, doting and tender…yeah, marriage ain't for the nonchalant. Not. At. All.
This is why, something that I will sometimes do, is recommend that a couple put together an annual mission statement for their marriage — you know, something that can help both of them get clear and then remain focused on the vision for the union and the direction that they both would like for it to take. The reason why I think doing this annually is so important is because, well, think of where your mind was at this time last year and where you are now. A wise person once said, "People change and forget to tell each other." This is definitely the case in a lot of marriages.
Anyway, as you and yours are putting a mission statement together (no more than a paragraph or two is fine, by the way), make some space for togetherness. There is a bigger chance that you won't find yourself feeling alone in your relationship if you both make it a mission for that not to happen — to either one of you.
7. True Love Doesn't Ignore Loneliness
The reason why I thought it was important to unpack this topic as much as possible (at least, as much as I could in just one article) is because, feeling alone in a marriage is oftentimes not a clear-cut problem with an immediate or oversimplified solution. You've got to factor in so many things in order to get down to the root. That said, as I bring this to a close, it's important that you hear me when I say that when you signed up to be married, lonely should not be a word to describe how you feel in your relationship.
And so, if you know that a lot of what you're going through is more about what you've got going on internally (because, as a man by the name of Jean-Paul Sartre once said, "If you're lonely when you're alone, you're in bad company."), still run it by your partner and then be open to seeing a therapist, counselor or life coach. Some of us have been battling with loneliness for a long time, thinking that marriage would "fix" it and yet, a wise person once said that marriage only magnifies what already exists, and they are right. On the other hand, if you know that it isn't about an internal void so much as a relational need, bring it to your partner, give him time (more than a week, please) to make some adjustments. If after a couple of months nothing has changed, encourage the both of you to see a professional. If he truly loves you, he's going to want to do all that he can to make you feel like he's really "in this" with you. If he's too self-consumed to meet your needs, well, counseling will reveal that too.
In the meantime, please hear me when I say that if you currently feel alone in your marriage 1) you aren't alone; many people have been or are where you are; 2) internalizing it only makes matters worse, and 3) more times than not, it's a season that will pass. Talk to your partner. Work together to come up with a way for you to feel more comforted and supported. Rinse and repeat. Commit to getting, even through this, together.
Join our xoTribe, an exclusive community dedicated to YOU and your stories and all things xoNecole. Be a part of a growing community of women from all over the world who come together to uplift, inspire, and inform each other on all things related to the glow up.
Featured image by Getty Images
Keep reading...
Show less
By now I'm sure you've heard about the viral story surrounding digital marketing and media strategist Karen Civil and comedian, influencer, and media personality Jessie Woo. If not, I'll give you a quick recap.
Things got tense when Jessie Woo claimed that Karen Civil "pretended" to book her for an event in order to "obtain personal information" and serve her with "an extortion case for the sum of three million dollars at the fake booking and had it recorded it order to pass the video around the industry with the goal to embarrass and intimidate" her. Then, things began to spiral even more into a frenzy when Karen Civil responded via the Clubhouse app, stating that Jessie is just looking for attention and has been publicly defaming her for months, which was her reasoning for the defamation suit. During this conversation, an artist and popular media personality also weighed in sharing that Karen had committed wrongful acts toward them as well.
During this conversation, an artist and popular media personality also weighed in sharing that Karen had committed wrongful acts toward them as well.
To be honest, when this story initially dropped I was hoping it was released in error. Karen Civil has worked with notable artists, politicians, and more. She's someone I've followed for years, and dare I say, even looked up to. And although I was introduced to Jessie Woo more recently, I've grown to truly enjoy her content and music. In case you didn't know, sis can SING.
Karen Civil lost a lawsuit to Jessie Woo & owes her a more than a few bags 💰💰💰 after trying to extort Jessie & hinder future developments and earning in the industry. Good for her ass!! Talking all that Haitian empowerment crap when behind the scenes you the opposite.

— 🇭🇹👑 Pash (@AlwaysPash) September 16, 2021
It's truly unfortunate to see two Haitian, talented, and creative women at odds so publically, yet here we are. While I'm still not sure who is right or wrong in this situation, I can say, the whole debacle has taught me a few things.
1. "There's No Friends In the Industry" 
Nah, I have to disagree with Drake on that one. I have a few friends in the industry. But, what I mean by that is, it's important not to confuse business and networking relationships with true friendship. If these women had genuine camaraderie, a conversation would have occurred before things escalated to this level. Remember, just because you share similar interests with someone, that does not always equate to friendship.
2. Your Reputation Will Always Follow You 
Cam'ron, Jessie Woo and other people have been warning people about Karen Civil for years, but because she aligned herself up with people like the game and Nicki Minaj or people just didnt like some of her accusers she got off easy. Now Joyner Lucas and Jason Lee speaking...😳 pic.twitter.com/UeKr8pQEca

— Tae Tae (@4everTae) September 18, 2021
One of my favorite Maya Angelou quotes says, "People will forget what you said, people will forget what you did, but people will never forget how you made them feel." We're all going to make mistakes and maybe even do or say things we shouldn't. But, when actions are taken that cause others to question your integrity, that is when situations become more complicated. Even when stuff is falling apart, make sure your character remains intact.
3. People Can't Take Away Your Work 
No matter anyone's personal feelings toward you, one thing people can't take away is your work ethic. By not putting your best foot forth professionally, you leave yourself open to business and personal scrutiny. But, when you put time and effort into your skill, your work will continue to thrive even through personal adversity and shortcomings.
I hope both women are able to resolve their issues or at least keep it off the internet. To learn more about the Karen Civil and Jessie Woo debacle, check out The Grio.
Featured image via Getty Images
Keep reading...
Show less
This article is in partnership with Xfinity.
Those who have experienced an HBCU homecoming understand the assignment. Students, alumni, and family of a Historically Black College and University gather to partake in the excitement of celebrating the heritage and culture of the school. It's a time of joy, honoring traditions, and for some, reflecting on the good ol' days. Homecoming weekends are spent eating well, laughing plenty, and enjoying the sights; and there is plenty to see! (Spoiler alert: Sleep is not on the syllabus.)
There's no such thing as doing too much for homecoming. People order outfits months in advance and have items custom made and tailored; it's a time to show up and show out. From famous alumni to journalists or photographers, you never know who you might bump into at the tailgate. Students have actually launched full modeling careers during homecoming weekend.
It's Called Fashion, Honey.
HBCU college students are known for dressing well just to go to class, so of course homecoming weekend is a high-profile event! The yard becomes a personal runway and everyone on campus has a front-row seat to the hottest show in town— they're looking to be impressed. Attendees have a major task; prepping outfits for the yard, tailgating, the game, and parties.
Here are our three favorite style categories:
1. The Effortless O.G.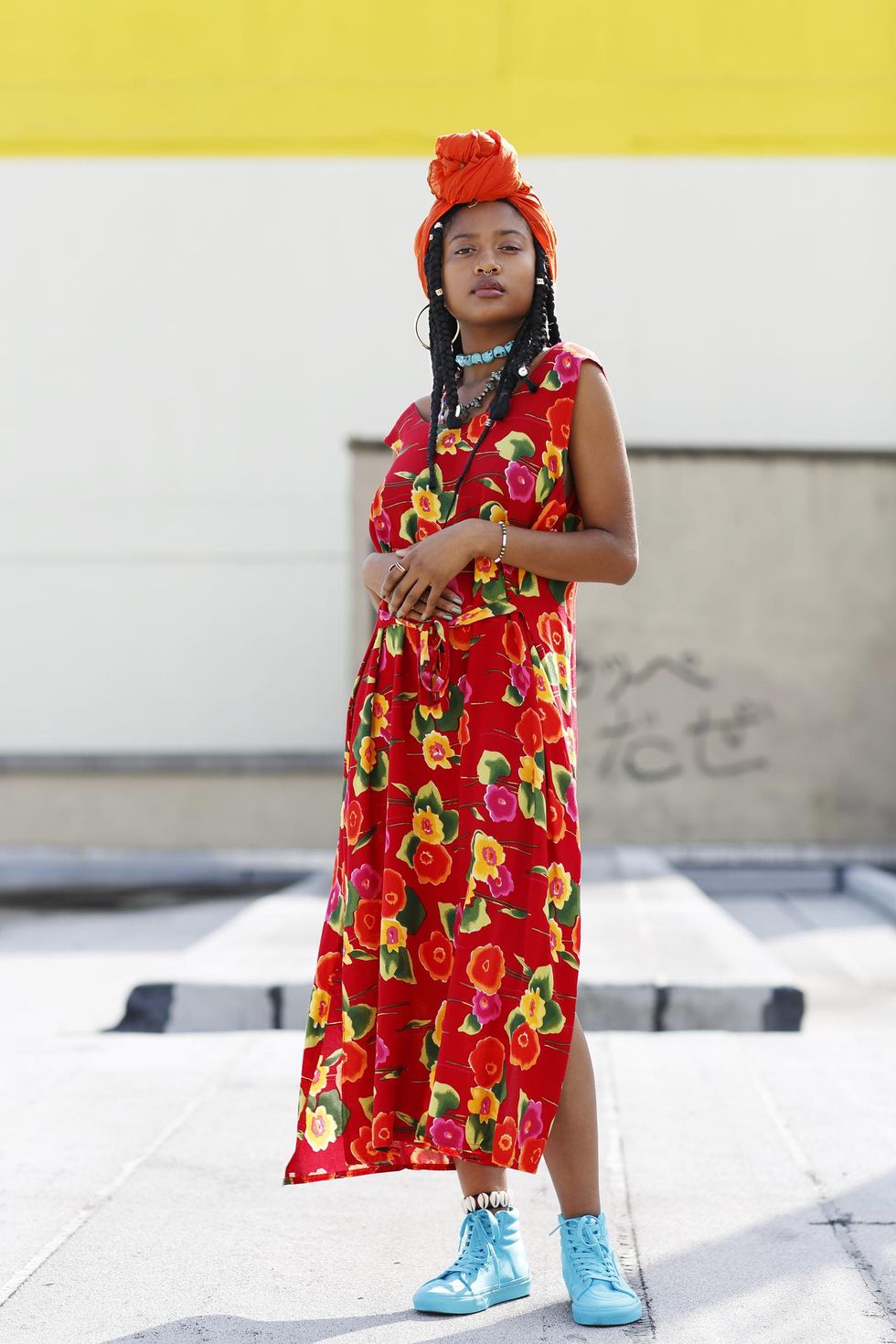 Getty Images
For those traveling to their college towns, overpacking is inevitable (we don't blame you). Yes, bring extra outfits and let your mood guide your choice. We suggest seeking out boutique items online or handmade pieces from your hometown so there's no doubt that you'll stand out. Avoid showing up in the same outfit—fresh off a mannequin—from everyone's go-to stores.
2. Comfort Queen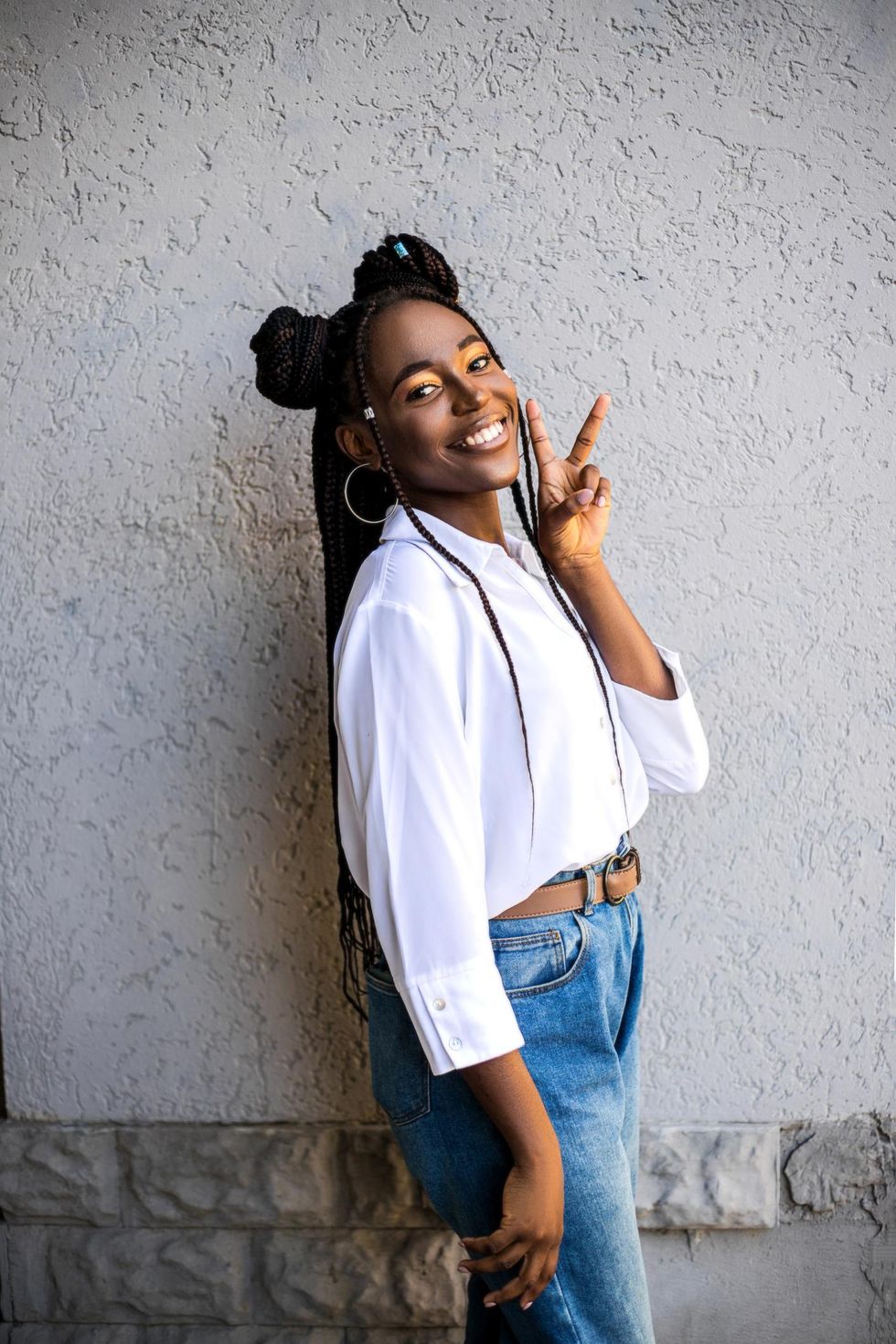 Getty Images
So, a three-piece suit with a bow tie, high socks and hard dress shoes doesn't exactly scream cozy. It's OK to switch up your homecoming attire to something more comfortable, because even in the GOAT outfit, limping around in painful heels and tugging at a rising skirt all night is simply not appealing. We suggest a dress rehearsal! Take a lap around the house in whatever you plan to dance, eat, or drink in for hours on end. Are those leggings see-through? Can you dance how you want to? Remember, comfort can always be made cute!
3. Classy & Confident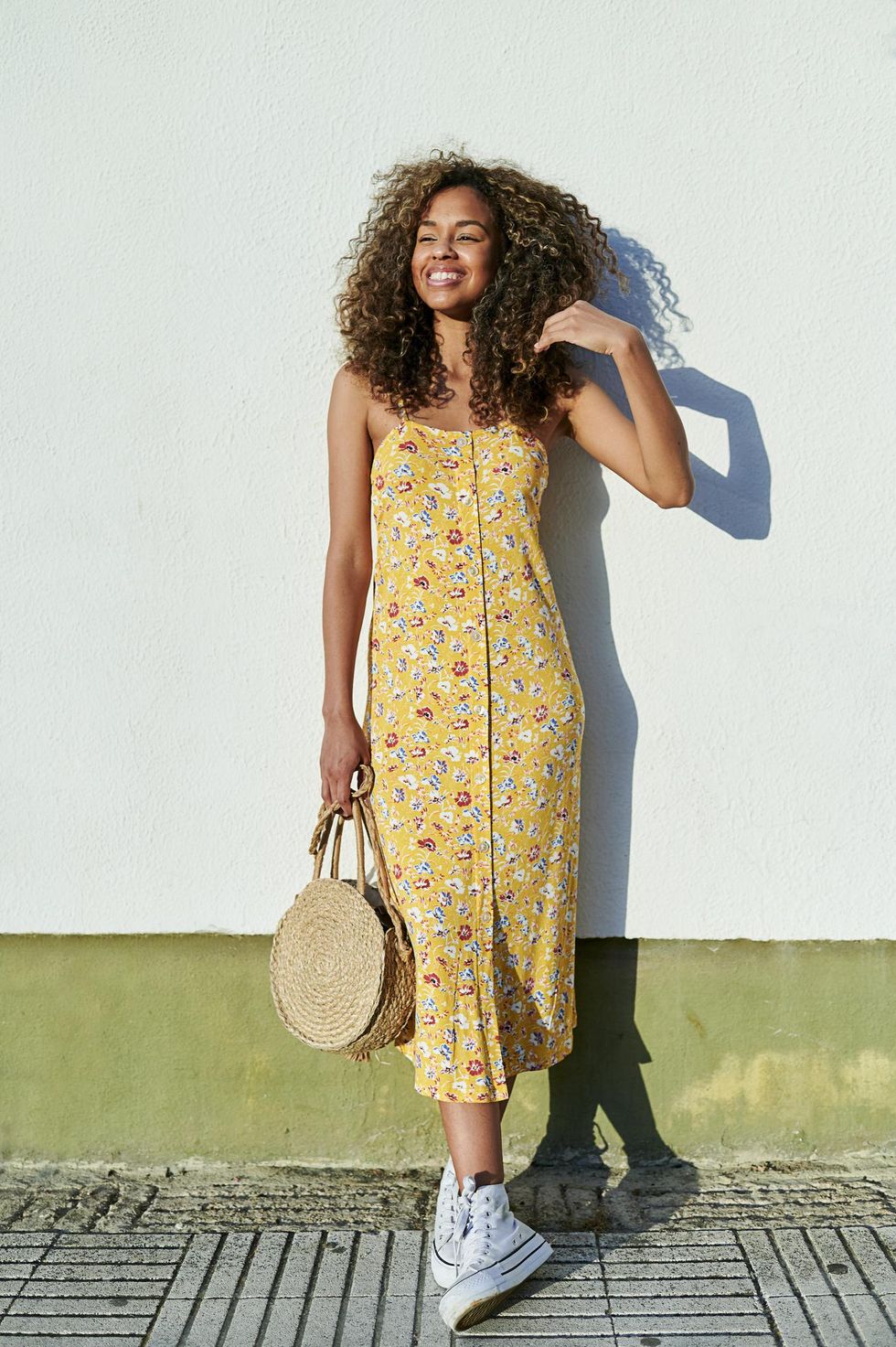 Getty Images
Have you picked up a few quarantine pounds? You could join the club, but we're pretty full. So, consider your evolving body when preparing for the big weekend. Aim for garments that meet you where you are, complimenting new curves and all your fabulousness. This weekend is about you doing you, so do it well, and take those selfies! But most importantly—have fun, confidence really is the key!
Featured image by Getty Images
Keep reading...
Show less