Chenae
Chenae is a writer, proud loner, and music enthusiast from Bermuda. She can usually be found in front of her laptop with a large glass of wine in hand. She loathes writing about herself. Keep up with her musings: chenaer_.
Your girlfriends, sisters, ride or dies. Your circle. The intimate group of people you've chosen as family. On the surface, especially on social media, we see these tight-knit groupings of women all the time. They're at brunch, on vacation, shopping together, or posing it up for the 'gram. Beyond that, they are the group of friends that are unequivocally there for each other, the highlight reel on social media doesn't touch the depths of this kind of friendship.
These circles are not peaches and cream. Being in a close circle, I've experienced the ebbs and flows that occur within friend groups. The real moments that cannot be captured in a TV show, although the depictions in Insecure come close. Adult female friendships are complicated, especially within a group. While everyone is friends all together, each person has their relationship with one another. The dynamic of each bond will vary. We see this in shows like Insecure. Molly, Tiffany, and Kelli are Issa's girls, but Molly is her BFF. She's going to her first when it's time to stalk her new guy who's ghosted her, just like you'd go to your best friend with a ridiculous endeavor that she'll hastily oblige.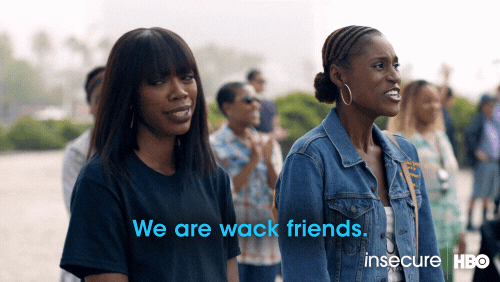 I think many women know where they stand within their circle. It's not to say that there is a pecking order, it means that you understand how everyone feels about you. While it's all love, like you'd turn to a particular friend for one thing, the same goes for your girls. Everyone is close, but there are levels of closeness.

This intermixture is not a bad thing because every person in your life has their place.
Women are discursive. We like to talk a lot. The growth of blooming friendships rested on many verbal exchanges as you realize how much you have in common. I can recall spending countless hours on the phone talking to my gal-pals about any and everything as a teenager. Today when we meet up, the room is full of love and laughter centered around discourse. As we get older though, the nature of our conversations speaks on the friendship's foundation and growth, but one thing that remains the same is the lighthearted chats and belly laughs.
The saying is true, "We all have that one friend," however not in the same context. But we do have that one friend to call as soon as we get good news, that one friend whose house we can show up unannounced, that one friend who is down to put on all black and roll up with you on your man when he acting different. And even that one friend that we vent to, even about our other friends.
There is this unspoken custom that is hardly brought up but does occur. We talk about our friends.
Most people's minds will go to the negative, however there is a thin line between venting and gossiping. At times our friends annoy us. Maybe there was a misunderstanding or something they said. Talking about it with a mutual friend will help you blow off little frustration before you address the matter. Then the big blow ups can affect everyone. The ones not seeing eye to eye are going to talk about the problem, sometimes to the same friend. Getting that person's perspective can be healthy because they know you and the other friend, so they'll assess the situation from a neutral ground and be able to offer personal advice.
This isn't a case of you throwing your friend in the dirt, but expressing how you feel, your anger or disappointment.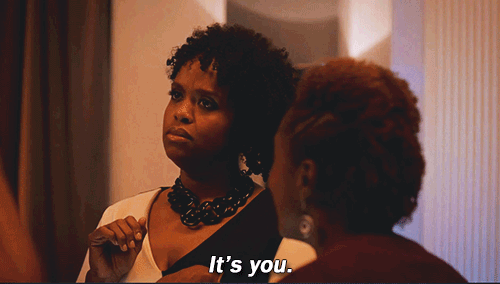 Some things you don't mean come up but that comes from a place of hurt. In an ideal world, we'd be able to confront the issue as soon as possible, that is the better option, but it's not realistic. We like to think that these situations should only remain with those involved and sometimes it should. Not everyone in the group has to be brought in, because as grown women, we are capable of settling things ourselves. However, we work off emotion, and when you mix that with connection and history, sometimes it means taking a step back to evaluate how to move forward. Discussing it outside of that person but within your circle can help you realize if you want to rectify or not.

We talk about those close to us not in a deceptive way but because of frustration.
It's a no shade, no foul. If you find yourself continually talking about the same friend, are you their friend? Some important questions need to be addressed about why they're your frequent topic of discussion. To the outsider it's shady, which is it is. But it's also a revelation that frequencies aren't aligning or that there is a toxic person in the group (sometimes that person is you).
One rule many expect of their friends is that what is discussed stays between those a part of the conversation. This secrecy is crucial for trust. Your friend should not doubt that personal things they've confided in you will be talked about with your other gals. Secrets are meant to be kept between who they're shared with. Sometimes we can get carried away in conversation and say something we shouldn't. It's not intentional, maybe you assume the friend knows already, or you're used to sharing on a regular basis and keeping them in the loop. But just because everyone is close doesn't mean everything is known between each other.
Knowing what to share and what is off limits is essential.
Don't deny that this doesn't happen within your circle. Everyone can be as tight as double-knit rope but talking about one another is inescapable of any friendship. It's the nature of these conversations that determine what is right or wrong. It isn't shit talking or lousy speech, it's discussion that will not be taken seriously or held against your friend.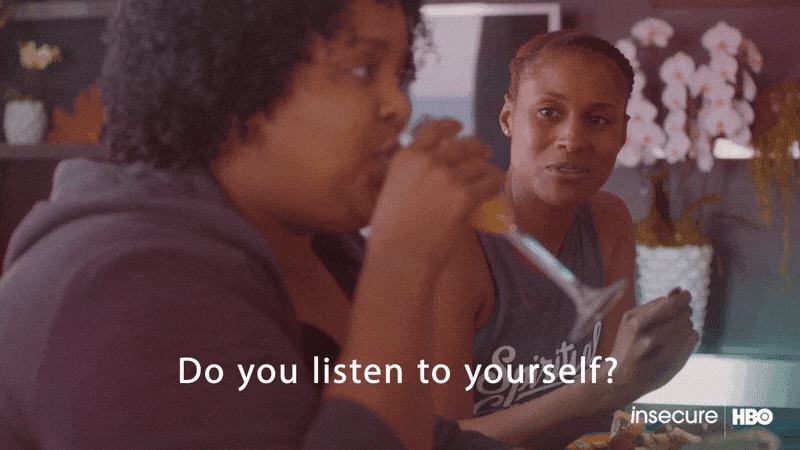 It's comical - Your friend kissed a total stranger at the bar after one too many cocktails.
It's not serious - Your friend isn't the best cook.
It's exciting news - Your friend just landed a new job.
It's necessary - Your friend is having a hard time with a family matter.
If you're someone who thinks this is a form of betrayal or shade, then you don't understand how circles work. As a friend, your expectations may be too high. These people are your tribe, the people you know and trust the most. What they say about you when you're not there is either light, funny, or a matter that needs to be discussed. It happens. You should have the confidence and understanding for what comes out their mouth is not of ill intent.
A rule of thumb: to receive sincerity is to practice what you expect from your friends.
As we get older, the bonds of your circle are tested more than when everyone was schoolgirls still figuring themselves out. Now is where the validity of friendships shows its true colors. If you have to question the closest people to you or vice versa, then maybe it is telling you something you didn't know before. One thing to remember is with solid friendships there should be no doubt.
Featured image by Getty Images
xoNecole is always looking for new voices and empowering stories to add to our platform. If you have a personal essay that you'd like to share, we'd love to hear from you. Contact us at submissions@xonecole.com.
Women face unwanted attention from men on a day-to-day basis. This isn't an exaggeration or stretch of the truth. Walking out the house, we are immediately sexualized by piercing eyes, unwelcome remarks, and catcalls. And by default, men who approach us in an attempt to make casual conversation, compliment us, or get our number are not automatically creepy.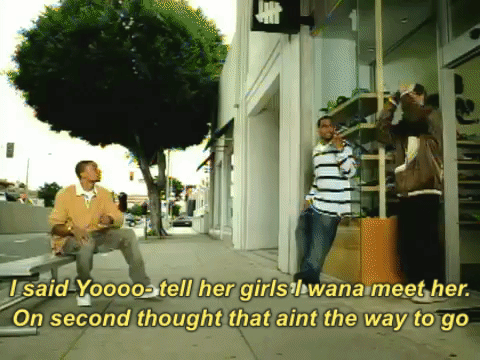 To be fair, sometimes they are polite but with most encounters, they are overly persistent, presumptuous, and just plain annoying. In their pursuit of "Excuse Me Miss," it quickly becomes necessary to draw the line and signify that we are not interested in order to stop the encounter altogether.
The simplest way to get men to scatter in the other direction is saying, "I have a boyfriend." And let's be real, sometimes that doesn't even work.
Back when I was living in a big city, this was my go-to whenever I was approached by someone I wasn't interested in. Sometimes I wouldn't even have to say it. The guy would assume by my demeanor and lack of verbal exchange. I'd be amazed and relieved at how quickly I was able to shoo men off this way. While it's not the truth, or the first thing I want to say, there are certain situations that makes it necessary for us to tell this little lie.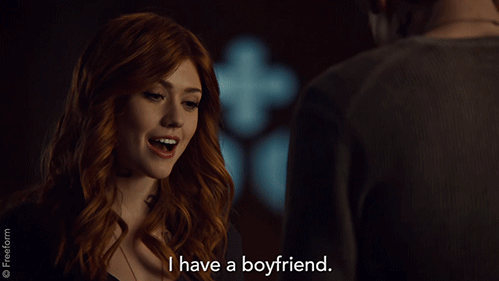 Walking alone at night:
Sir, please remember that women are a part of a society that normalizes sexual violence. So, when a stranger approaches us in an insistent manner, we are immediately on guard. Is he a predator? Am I in danger? Should I have pepper spray on me?
In a rush:
Coming off the train, leaving the mall, in the grocery store, or wherever I'm in the midst of handling my business, the last thing I want to do is have to entertain your intended "sweet talk."
At the club:
When I'm out with my girls, drink in hand, throwing it down on the dance floor, I am far removed of having to explain my denial of your requests.
In the workplace:
If we are colleagues, this is a big no-no. I don't want this to get awkward in our day to day dealing with each other.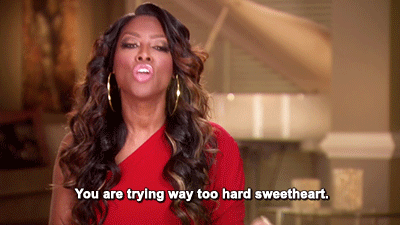 "I have a boyfriend" is the easiest way to turn down unwanted attention from a man. I can say I'm not interested but then it's followed by loads of questions I do not want to answer. Frankly, when the persistent interrogation continues, it becomes sexual harassment. To avoid any of this, a lot of single women choose to say a little lie.
If I'm able to swerve men by saying this simple statement, what seems minuscule on the surface carries a deeper connotation about ownership of women's bodies and male privilege that comes along with saying, "I have a boyfriend."
The truth of this easiness puts a bad taste in my month.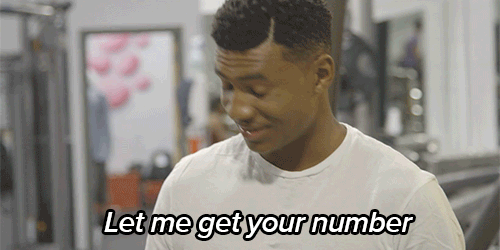 I started to think about the different and sometimes harmful ways men show their level of regard for women. Walking away ever so quickly at the mention of being with someone diminishes the respect you should have for me. The notion that women can easily be left alone if we are "taken" with a man speaks to how some men view women. And sadly how we indirectly see ourselves.

Gender inequality strikes again. The one thing that stops him from pursuing a woman is the fact that she "belongs" to another man. I'm worthy of being left alone because of this and devalued in the same instant. He is doesn't outwardly say it but this means he respects the man more, and the woman is less than in his eyes.
Being with a man does not determine my value or self-worth.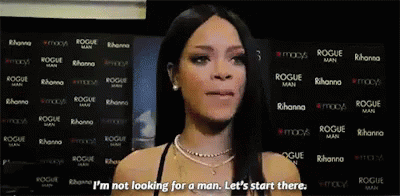 I'm worthy of respect simply by being a woman. Declaring myself as someone else's completely removes my capacity of making on own choices and speaking up. I'm saying that my thoughts and views are inapt unless accompanied by a man. I'm essentially benefiting off of male privilege and undermining my own liberty. It's almost as if I'm saying I need a man.
Then what does "spoken for" even mean? Women have established since the beginning of time that we are fully capable beings of doing and thinking for ourselves. This notion completely mutes my autonomy, feelings, and existence. I'm not an empty vessel waiting to be filled. I'm not an open parking spot you've claimed. I'm not a sweet you picked in the candy store. This kind of thinking is antiquated and men who look at women in this way are anti-productive to equal rights.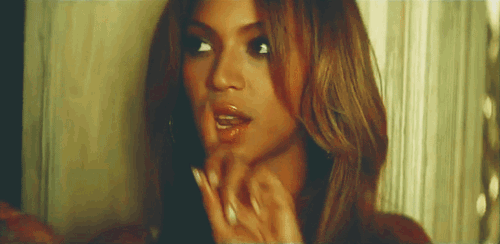 On the surface, it looks like a difficult place to be in. First, I'm fair game and an accepted target for harassment because I'm single. Second, I'm a possession that only has real value because I'm with a man. Damned if I do, damned if I don't right? Wrong.
Men need to be shown the errors of their ways and thinking. It's not difficult to be honest and speak our minds. This is more about us than it is men. How do we want to be perceived? Patriarchy is to blame and it sucks that women have to be responsible for breaking down the walls of inequity.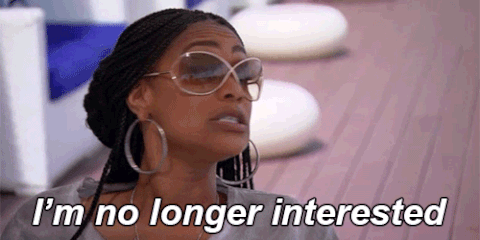 Commanding respect means stop making excuses and saying how we truly feel and not apologizing for it. As painstaking as it may be to say these extra words of, "No thank you", "I'm not interested", "I don't want to talk to you", or in some cases, "F off."
It's worth it.
Featured image by Getty Images
"Sorry I called, I was drunk."
It's the embarrassing statement we make when our fingers have a mind of their own and drunkenly dial the one person you know you shouldn't be talking to, the ex-boyfriend, old "situation," or former fling.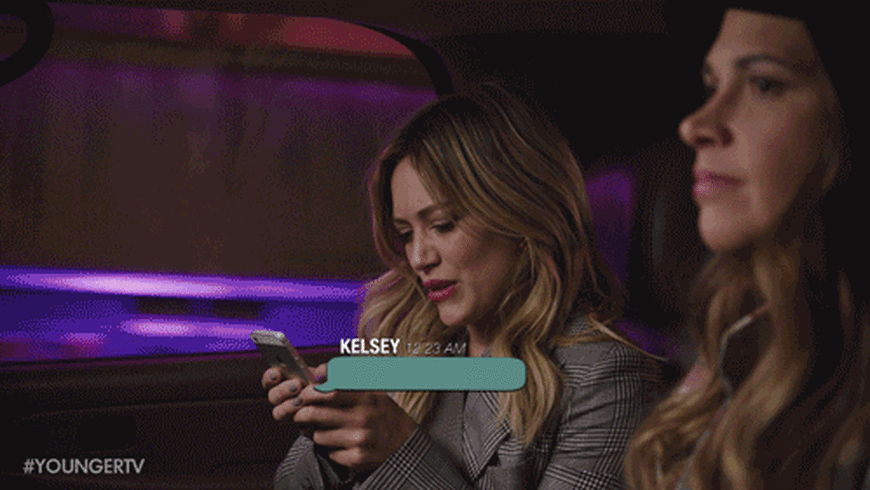 10 times out of 10, the person knows you were tipsy then because the conversation usually goes 1 out of 4 ways:

A. You have a mini breakdown,
B. You cuss them out,
C. You ask for them back, or
D. You are completely incoherent.
Everyone processes heartbreak differently, but one thing we can all agree on is that sorrowful feelings erupt like an uncontrollable force after one too many gulps of wine. Once ending it with someone, you aren't over it right away, and moments of weakness happen, especially in a drunken stupor.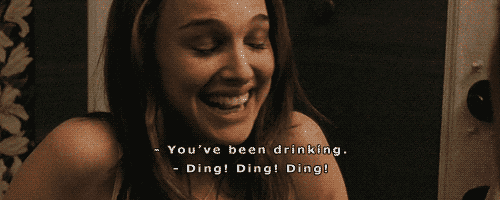 Drinking too much and picking up the phone to call or text a former flame happens to the best of us.

Alcohol seems to be the best solution when going through heartbreak. Sure, it's not the smartest idea, but it's what most people lean on to mend a broken heart. The first thing I did was go to the bar and down an insufferable amount of sugary cocktails. The next weekend, I mixed vodka in my wine (Who does that?) on a night out, only to wake up with not much memory of the couple hours before. I hesitantly looked at my phone to see that I called the person I was crying over all week.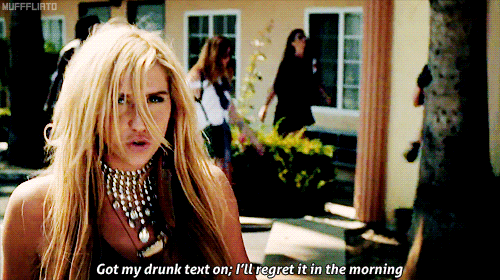 A few months went by, and I would do it again. Another couple months later and ring, ring, it's me again, sloshed still. Every time, I'd promise myself never to do it again, but the cycle continued. So I started to put the glass, well bottle, down less and less. Admittedly, Bridget Jones may make look downing a bottle of wine and drowning in heartbroken sorrows fun, but it's far from it. Getting a grip on why I kept doing this told me I hadn't detached from my relationship as much as I thought.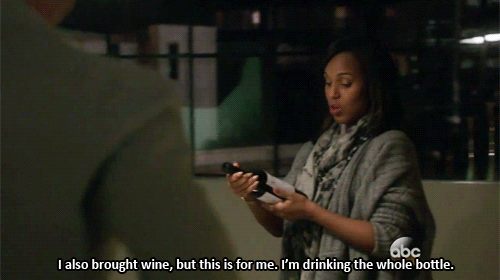 First, I asked myself some questions:

Why do I keep calling him?
Why when I'm sober dealing with my emotions isn't this hard?
What is drunk-dialing really doing for me?
What am I deflecting?
Answering them honestly helped me to see that I was holding onto something I needed to let go of. I'd been playing a cruel joke on myself. After every call, I had to remind myself of why things are the way they are. I never feel as bad each time because my heart is mending, but a tinge of sadness still lingers. Calling this person was backpedaling the progress I had been trying to make to be happy on my own.
I couldn't be happy without him if I kept looking back.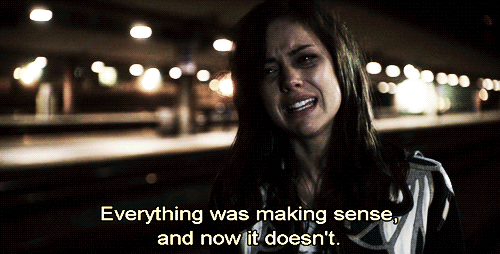 Thus, I sought out healthy ways to detach. I wrote inspirational quotes on post-its and put them on my bedroom wall. I read poetry from the likes of Reyna Biddy, Alex Elle, and Ivan Nuru. I practiced yoga every day for 30 days, and then on a frequent basis. I journaled and reflected and spent a lot of time alone.

Most importantly, I quit drinking alcohol for one month.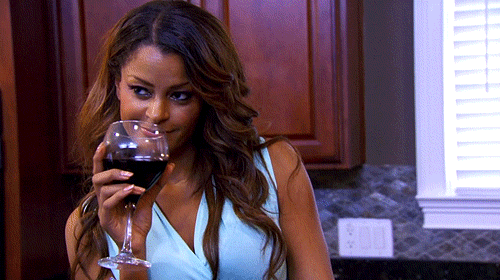 I couldn't avoid my feelings and drunk-dial because it was doing nothing for my growth. On days that I felt the urge to, I would read the post-its on my wall over and over. Or I'd listen to "A Message From Women" by Reyna Biddy when I needed a pep talk. Her and Alex Elle's words about isolation, brokenness, letting go, healing, and self-love were a source of rejuvenation for my spirit. Constantly being reminded of my self-worth, and how holding on was diminishing it, allowed me to come to terms that is was really over.

Instead of masking my emotions, I remained honest with myself and how I was feeling.
Sadness, anger, and grief - I felt it, all of it. But I released those energies from my body by being consistent with the methods mentioned above.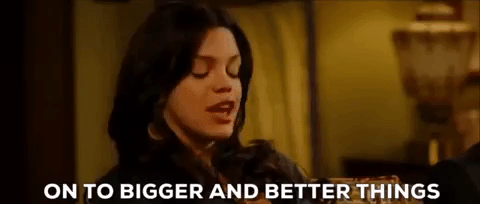 Waking up without the heavy emotions I had months before and actually feeling happier was me finding my way back. Admittedly, I've slipped up since then but the impulse is fading away as my heart continues to heal, mend, and move on.

Concealing any emotions in the depths of your heart only for them to come out in an inebriated state is an indicator you have to address these feelings head-on. You need to learn the difference between being heartbroken and moving on. Alcohol is not going to help with the latter, but it will only keep you in a broken place.
Recognizing that you need to get out is the first step.
Doing what it takes to elevate and move forward is hard but it isn't impossible. There is no rulebook for letting go. Find what works for you and stay consistent.
Read These xoNecole Stories Next:
The Key To Healing And Being In A Place Of Wholeness

How Reyna Biddy Is Helping To Usher In A New Era Of Poets
Good Vibes Only: Alex Elle Teaches Us About Balance, Finding Peace, & Letting Go Of Negativity
Featured image by Shutterstock