Ah, lingerie. If there's one thing that I'm a huge fan of women owning, it's exactly that. There are a few reasons why. For starters, I think it's something that all women are able to look really sexy in. When it comes to bringing your "A" game to seduction, you can't miss when you wear it. Plus, I don't know about you but, whenever I put it on, I feel so damn…beautiful.
Sometimes, when I'm in counseling sessions and couples will bring up how their bedroom has become a bit of a yawn fest, it's not uncommon for me to ask what the bedding and the wife's lingerie is looking like. And you know what? More times than not, the response is both could use a bit of sprucing up. Thing is, sometimes wives will then share with me that they don't really enjoy lingerie shopping because they have a hard time figuring out what looks best on them. Because, after all, when it comes to lingerie, it's not really a one-kind-suits-all situation.
That's why I decided to offer up a bit of a cheat sheet. Rather than break lingerie down into specific body types, I thought it would be best to share what pieces complement different parts of the body most. That way, you can go into a store with confidence about what you want and why you need it, so that you can come home and blow you and your partner's mind—in that order too. Ready?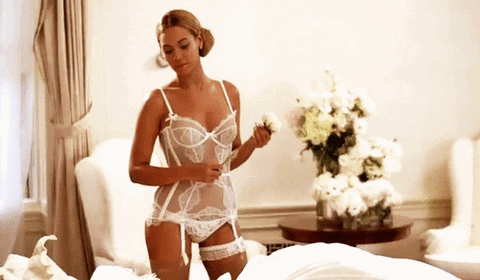 Bustiers Will Draw Attention to Your Breasts
If you're looking to create an hourglass effect with the emphasis being on your breasts, a bustier is the way to go. It's definitely something that will make your waistline appear smaller as your breasts appear bigger—which is why a lot of women with smaller-sized breasts prefer to wear them.
Chemises are Perfect for Long Legs
A chemise is basically a really short dress in lingerie form. It's for a woman who's more on the low-maintenance and playful side of lingerie. What I like about this particular option is if you're someone with legs for days, it can make them look super seductive without a lot of hassle.
Teddies Are Great on Women with Wide Shoulders
What if you're someone with a pair of really wide shoulders? If you want a style that will have you out here looking uber feminine, you can never go wrong with a teddy. The way they are cut can help to actually give your shoulders more of a slim appearance while elongating the rest of your body at the same time.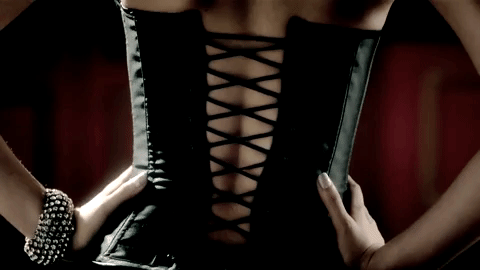 Corsets Create an Hourglass Silhouette
Something that I think looks unbelievable on pretty much any woman is a corset. It's the kind of garment that starts right underneath a woman's breasts and extends right down to her hips. It helps to create a beautiful silhouette and, when you choose to not wear much else but it, it can be sexy AF times 10.
Rompers Are Nice on Thinner Bodies
Rompers are cute, right? They look like short lil' playsuits. When they're the lingerie version, the shorts are about as high as boy shorts which can make your legs look great. And since it's a one-piece article of clothing, it's ideal if you're on the thinner side but want to give the illusion of being a little curvier without sacrificing comfort in the process.
Baby Dolls Are Amazing for Small Waistlines
Do you not have much of a waistline or you're a little thicker in the middle? Shoot, there's nothing wrong with that, yet if you want something that will camouflage that specific area of your body, go with a baby doll look. It's very romantic and flattering at the same time because it drapes around your hips while pulling the emphasis away from the middle of your body at the same time.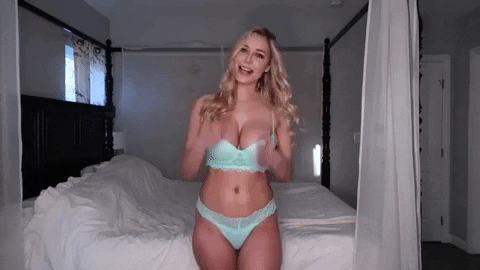 Body Stockings Are Sensual on Athletic Builds
Whether you've got a super athletic body (toned or muscular) or you're thin and your shape is kind of straight up and down, something that would be perfect for you is a body stocking. Although it does cover up your entire body, because it's oftentimes made of sheer lace or fishnet, body stockings can add dimension with very little left to the imagination too.
Thongs Are Perfect for Showing Off Your Assets
If you've got a great ass and you know it, why in the world would you hide it? Put it in the thong and strut your good stuff all over the place. If all goes well, you won't have them on for long, anyway. Right?
V-Shaped Butt Needs Boy Shorts
If you've got a lil' bit of junk in your trunk but you don't have much in the hips department, a pair of panties that would look great on you is the ones that are V-shaped. They help to create the illusion that you've got more curves in that area than you actually do. They feel really good on too.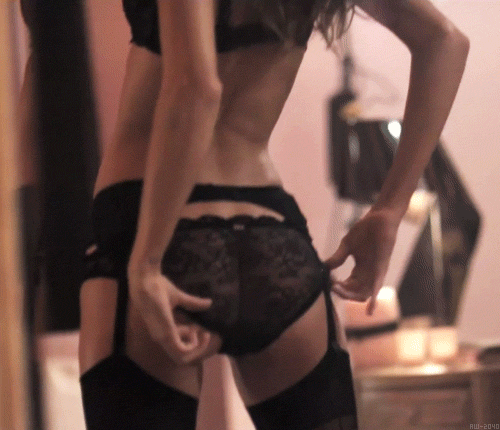 A Square-Shaped Butt Needs Bikini Cut Panties
A square-shaped butt is basically one that looks like it could be an H-shape from behind. The kind of panties that are flattering for this particular body type are bikinis because they are able to provide full coverage in the back yet the V-cut in the front can offer up a hint of curve.
Garter Belts Are Good for a Long Torso
Do you happen to have a really long torso? If so, something that will look truly breathtaking on you is a garter belt. Since it's a belt that goes around your waist and connects to stockings or knee-high socks, it will put your partner's focus on how your waist and legs seem to never end. In the best way possible.
Black Is Slimming
It's no secret that black is very slimming, so if that's something that you're after, black will never do you wrong. What I like about it in the way of lingerie, though, is it gives a hint of mystery. And when you don't know quite what's to come, the allure of that can be a huge turn-on.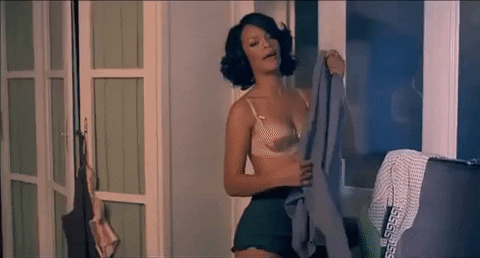 Red Is AMAZING on Black Skin
I think when it comes to lingerie, getting pieces in your man's favorite color is certainly a great way to go. However, hue-wise, a color that can never go wrong for any Black woman is red. It just tends to pop whether you're a caramel, gingerbread or Godiva chocolate kind of girl. And since red symbolizes things like passion, love, desire, confidence and sexuality—how could you possibly go wrong with it? EVER.
Bright Top/Dark Bottom Will Make Your Top Look Bigger
Optical illusions can actually be a lot of fun, even when it comes to lingerie. For instance, if you want the top part of your body to appear larger and the bottom half of you to look smaller, go with a lingerie set that is light on the top and dark on the bottom. If you want the opposite effect, flip it. (The same point goes for patterns vs. solids in lingerie pieces too.)
Satin Gives Good Coverage
One more. Lace. Organza. Polyester blends. Silk. Organic cotton. These are some of the popular fabrics that come to mind when I think of lingerie. Yet if you want something that's really seductive and, at same time is "forgiving" when it comes to hiding things like cellulite, satin is always the way to go. It's smooth to look at, soft to the touch and, at the same time, provides a really good amount of coverage so that you can feel confident in whatever piece of lingerie you decide to buy. Now what are you waiting for? Cop a few pieces and blow someone's mind tonight!
Join our xoTribe, an exclusive community dedicated to YOU and your stories and all things xoNecole. Be a part of a growing community of women from all over the world who come together to uplift, inspire, and inform each other on all things related to the glow up.
Featured image by Shutterstock
Keep reading...
Show less
Hands down, sex is one of the greatest things that life has to offer. Anyone who's had some great sex before can 1000 percent vouch for that. And while the act itself is fantastically bar none, all on its own, if you've been with your partner for a while and/or you're someone who likes to be sexually spontaneous as much as possible, it can only help your bedroom (or wherever you prefer to have sex) experiences to be intentional about finding ways to make things feel exciting and new.
That's why, every time a new season rolls around, I try and find a way to give some sex tips that directly applies to it. This time last year, I wrote, "Here's How To Have Some Really Great Fall-Themed Sex". This year, since Halloween is one of the two main holidays that autumn has to offer, I thought I'd share a few ways to incorporate it into your sex life—whether you plan on going trick-or-treating this year or not.
Featured image by GIFS
Keep reading...
Show less
Let's keep it all the way real here. Men love sex. Women love sex. Those are just the facts. But what's often up for debate is exactly how each group would REALLY prefer to enjoy it. And I'm not just talking about favorite positions and foreplay. No, I'm talking about those deep innermost thoughts that we all secretly have but rarely ever voice. You know, the ones that would make all our mommas and grandmamas clutch their pearls if word ever got out. The ones that might make our friends look at us a little differently at brunch. And the ones that ALSO might make our significant other step up their game in bed if expressed.
So, it was in that spirit that I decided to take to the streets (not really because, 'Rona) and get a firsthand account of some of the things men like in bed but don't always ask for. And boy, did they NOT hold back. From butt play to role play and everything in between--nothing was off limits for these guys and the things they like but won't ask for. And I do mean, nothing. You might want to keep your pearls handy and pour up a drink for this one. Don't say I didn't warn you.
*Disclaimer: Some names have been changed to protect the freaky.
The Things Guys Like In Bed But Won't Ask For
For some guys, there was hardly anything they couldn't ask for in bed…
Zach, 26
"Honestly, we are extremely open sexually and make sure to give reviews often. We've done some weird stuff already before so it's not many things I couldn't bring up."
Cortney, 27
"Usually I ask if it's something not being reciprocated. I feel like in the bedroom, when it comes to sex--it's a connection both partners have. In my case, I'm never apprehensive because most times it's clear, if that makes sense."
James, 27
"Everything I'm interested in, my partner is fine doing it. But I guess it's not fair that I never really asked for anything, it just happened over time."
Anthony, 26
"I'm personally kind of vocal in the things I like to participate in, so really I'm asking for whatever (laughs). I will say I haven't reached the pinnacle of 'freakiness', so my palette is honestly easy to ask for when wanted. In my past/current experiences, as I get older, there will be things I might like to try and explore. But hopefully, I'll have chosen an open enough partner who doesn't make me feel like what I'm asking for is out of the question."
Chris W*, 29
"Honestly, I am apprehensive about asking for things. My upbringing contributed heavily to never being a man to ask anything from anyone, especially my lady. I desire for us to be less structured and more experimental. Not in a sense of bringing other people in or anything, but just in getting lost within each other sexually."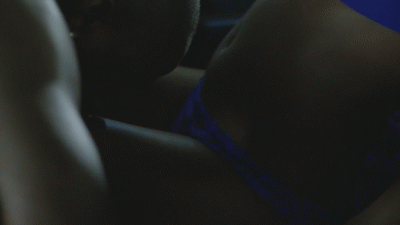 "I will say I haven't reached the pinnacle of 'freakiness', so my palette is honestly easy to ask for when wanted. In my past/current experiences, as I get older, there will be things I might like to try and explore. But hopefully, I'll have chosen an open enough partner who doesn't make me feel like what I'm asking for is out of the question."
For other guys, what they won't ask for in bed is butt play…
TJ, 37
"[I want] my butthole to be touched. I don't want it penetrated but when I'm getting head, I like it touched. If I'm with a person that is not as open-minded or a person that I think will tease me for something we did, that makes me uncomfortable. Like a woman: the more comfortable I am, the freakier I am."
Dave, 36
"I like my butt being played with. My partner has done it before and was actually the one who introduced me to it, but then she goes to say that she's worried that I'll realize I'm actually gay. So, I never ask for it and just hope she chooses to each time."
Robert, 35
"I want my anus ate. It's not an easy topic to discuss or bring up, especially when you've not hinted at it before. Sometimes I want a freebie. That's a jump and nut. Not because I don't care about her pleasure, but because the week was long and I just need to get it out. Also, screw me like you got competition and if you know you ain't fresh, freshen up. And if you know there's another woman that's a fantasy of mine, be her for a night. I'd appreciate you more sexually."
For some, oral sex was the thing…
Marlon, 28
"I like it when my girl takes the initiative when it comes to giving head. I like a girl who enjoys sucking dick and doesn't wait for me to ask for it. I don't have a problem asking, but the energy is different (and better for me) when she just pulls it out and does her thing. I'm not necessarily apprehensive but it's not the same feel if I ask for it. [It] takes the spontaneity out of it."
Ed, 25
"I like oral sex but I wouldn't expect it every time. Because sometimes giving head is what a man wants versus what a woman wants. And if I can't give her what she wants, then I don't feel comfortable asking for it."
Chris R*, 26
"Oral sex is something I like to give and receive. However, it becomes an issue when the female doesn't like giving and only wants to receive. It also plays into my philosophy of relationships. I believe both parties should be doing whatever they can to please the other person. This is more of a martial concept, of course. But that's what creates harmony in the relationship. When both are willing to step slightly outside of their comfort zone to please each other, it creates satisfaction for both sides. It's one of those things I shouldn't have to ask for (in my opinion). I don't want her to think I feel entitled to it. But in all honesty, since we both are Christians, we shouldn't be doing it at all before marriage anyways so that also becomes an issue of guilt."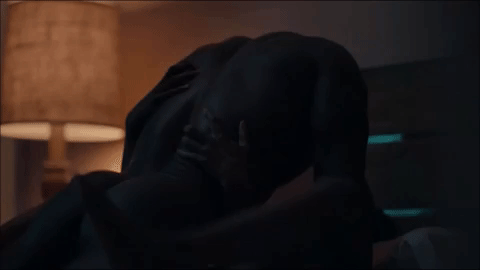 GIPHY
"I believe both parties should be doing whatever they can to please the other person. This is more of a martial concept, of course. But that's what creates harmony in the relationship. When both are willing to step slightly outside of their comfort zone to please each other, it creates satisfaction for both sides."
And for others, it was a bit of everything...
Reggie*, 33
"We've discussed the standard things: threesome--open to before the pandemic; she wants to watch me with another woman, [but there's the] same dilemma. In that, there's a little bit of a cheating fantasy, I think, but I don't even know where or how to bring that up. Also, I'm really into--there's no politically correct term I know for this--tit-f*cking. But my girlfriend isn't endowed in that way. We've tried, but it didn't work. So, I'm always nervous bringing it back up. Another visual thing I'm into, but it would have to wait for post-pandemic, is a double blowjob. Selfish to some degree, but in addition to the visual, I'm curious about how it actually feels. If there's anything that I'm more interested in that I don't know how to bring up again, it's being in an open relationship."
Keith, 32
"I really enjoy a level of role-playing, but not full-on acting out different characters. But more so, unwavering focus to be as nasty as you want. That means someone who takes charge and talks dirty and just makes sex feel like an event. I don't ever want them to feel as if they're less than what I want or that I'm being demanding."
AK, 32
"Oh, I know one, sleeping in the bed alone. [Were] you ever in a relationship and just want the bed to yourself for no reason? I wouldn't be able to say it out loud. But I guess anything that I think would make her look at me differently or make her feel like she was just a prop for the sole sake of my pleasure. I think culture has conditioned us as males, especially straight black males, to feel like sex is performative and mainly for our pleasure as a reward of being like the realest n*gga or getting a girl to let you have sex with her. From rap songs to porn, it's easy to take that mentality into the bedroom and assume that's the goal of sex. And as a guy, if you not careful, you can catch yourself slipping into that headspace instead of like, a collaborative, serve each other mindset that is mutually beneficial."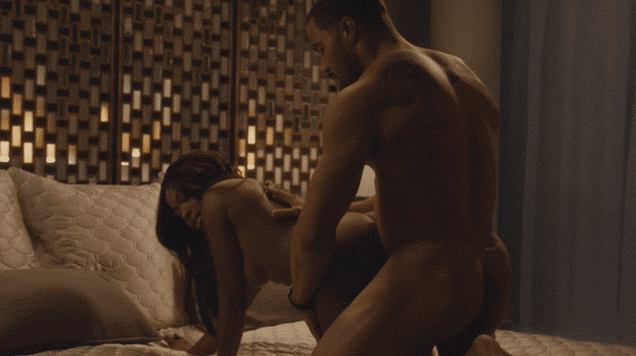 "I think culture has conditioned us as males, especially straight black males, to feel like sex is performative and mainly for our pleasure as a reward of being like the realest n*gga or getting a girl to let you have sex with her. From rap songs to porn, it's easy to take that mentality into the bedroom and assume that's the goal of sex. And as a guy, if you not careful, you can catch yourself slipping into that headspace instead of like, a collaborative, serve each other mindset that is mutually beneficial."
Julian, 28
"To be honest, there isn't much I wouldn't ask for that he wouldn't do because I'm very straightforward and transparent and he enjoys it! I think the things I would ask for, would be sex in public places other than a damn car, where the thrill of getting caught plays into us getting off! I would like to be tied up to a swing, gagged, spanked and a light beating with oil before sex. And it needs to be good aggressive sex, like biting and scratching pinned down, talking shit and maybe even a little spit in my mouth here and there. Choke me while you f*ck me and I'm on poppers so the head high and orgasm are amazing. I love soft passionate lovemaking, but sometimes I need that hard pressure and aggression."
Shannon, 27
"I've never really given it any thought but now that I think about it whenever I'm giving backshots, the sights are wonderful. Sometimes I'm like, 'I wonder what this hole would feel like instead' and as quick as the thought pops up, I'm like, 'Nah, she's probably not into that, TF is wrong with me?' But truthfully, for my life partner, whoever she may be, if I could learn all of the ways to bring her pleasure, why wouldn't I?"
GDT, 30
"In real life, in most scenarios, I am the leader and/or in some form of control. I want to be able to sit back and enjoy this session. Feel free to take complete control. Also, tease me. I like to work for it up until the point of your last piece of clothing comes off. As bad as you want it, make me think I'm working for it even in that moment. That's sure to get you more than one round. Be spontaneous! Let's have sex in the car, on a hiking trail, the kitchen counter, inside the resturant bathroom. Let's try some things.
"Be nasty. Let me slut you out! Sounds bad, but if I'm the only person enjoying you and vice versa, swallow me literally and figuratively. And lastly, initiate more often: I love sex, Men love sex. We don't want to have to ask for it or feel like we're pressuring you. Just come home and do what needs to be done (laughs). I'm a professional, always, so sounding rude or overly pressuring someone I love and/or sexually active with is not the goal. Also, I understand the daily disrespect and hard days Black women have (and I'm only interested in Black women--no love lost for others pursuing differently) so I'm not trying to seem abusive by my request."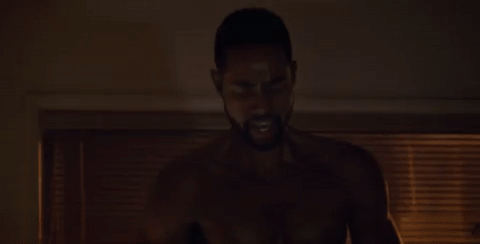 "Be nasty. Let me slut you out! Sounds bad, but if I'm the only person enjoying you and vice versa, swallow me literally and figuratively. And lastly, initiate more often: I love sex, Men love sex. We don't want to have to ask for it or feel like we're pressuring you."
Jay*, 30
"I started watching porn really early, at like 10. I'm almost thirty now so, as the years passed, regular porn wasn't enough for me. I started to watch more BDSM, trans, cuckold, humiliation, femdom stuff because of the shock value and it excited me. One thing I struggle with is defining what I just like to watch and what I actually want to try. A few things I have yet to tell my wife about is my desire to be degraded. Like while we're having sex, I want her to laugh at my size, call my penis small, make fun of me. Along with this, I want her to communicate how worthless my dick is and tell me to bend over so she can peg me. I'd actually love to do all of these things in front of our friends. I really want to go to an adult lifestyle club and have sex in a room full of strangers and watch others."
Arin*, 28
"Hmmmm. That's a good question. I would have to say that I feel like confidence is the most important thing that I can't really ask for. I feel like confidence leads to a lot. And plus, there is little better than a beautiful woman who knows she's beautiful."
Aaron, 33
"I like my nip-nips sucked up on and licked, damnit. I had a girlfriend that used to do that shit and it was tight. But it's hella weird being a grown ass man asking for it still. To be honest, I think guys' bodies are just as sensitive to touch as the ladies'. Getting kissed all over would be tight in general, maybe it's just me."
Featured image by Shutterstock
Keep reading...
Show less
If I've said it once, I've said it a thousand times. If you want to know what a man is really thinking, while your girlfriends—well, at least some of your girlfriends—can offer up some insight, you're going to be far better off picking the brains of your dad, your brothers or some of your male buddies. I can vouch for this because I can probably count on one hand, the times I went to a guy and then a girl for advice on the same issue and they both had the same perspective on it. Men and women are different. God made them that way. Simple as that.
That's why, when it comes to topics like how men approach marriage, emotional connections and sex, I think it's much wiser—enlightening too—to ask them directly than to be presuming or guessing with those of the female persuasion. When I asked several Black men about what turns them on, while the answers didn't surprise me much, some of the explanations behind them were interesting.
Sidenote: The actual turn ons are direct quotes, but because there was a lot of "streams of consciousness" going on during the interviews, I decided to simply summarize their explanations so that you can get the overall gist. I hope that's cool with you.
So fellas, what turns you on about women? Whoops, let me specify—about Black women?
"A woman who has a signature scent."—Andre', 32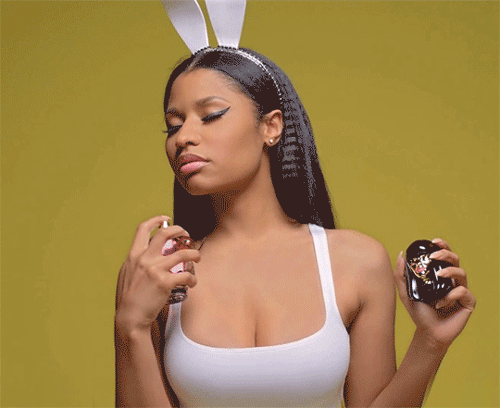 OK. So according to Andre', a lot of women smell too much like, well, other women. "I think the scent that you wear is a lot like the style that you choose and real style doesn't pay attention to what's in or out. Ladies with style are interested in what works for them." He has a good point there. He also told me that he's into essential oil blends instead of perfumes. And a woman who puts her signature scent in her hair can get just about anything she wants from him. Good to know, Andre'.
"Someone who is comfortable without make-up—at home and in public."—Isaac, 27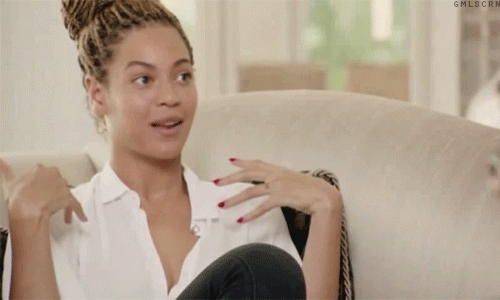 postmediacanadadotcom.files.wordpress.com
I'm a woman and still, I find it interesting when some women get offended when a man says he's not a fan of make-up or extensions. I mean, if it's true that ladies are "doing it for themselves" and not for a guy's attention, applause or approval, why should it matter what men think…right? Anyway, what Isaac broke down to me is, as cliché as it might be, he agrees with Drake (in his "Best I Ever Had" song) when he said, "Sweat pants, hair tied, chillin' with no make-up on. That's when you're the prettiest, I hope that you don't take it wrong."
"A woman who knows how to, what do the ladies say, 'beat' their face is an art form, no doubt. But it's not the most convenient for us. Make-up gets everywhere and their lips have residue on them. I dunno. I think a woman who can go out with nothing but lip gloss…there's something about her level of self-confidence that is super sexy to me."
"Manicured feet, soft hands and a sexy pair of shoes."—Bryant, 40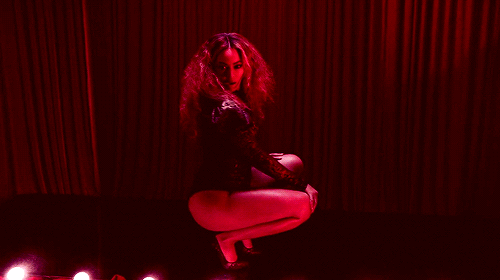 When Bryant told me what his top turn on was, I smiled because it took me back to one of my male besties when I was in college. I had never seen a foot fetish quite like it; he even told her that he'd prefer pretty feet over a beautiful face or a bangin' body (for real?!). When I shared this with Bryant, he nodded in agreement. When I asked him to explain WTH that was all about he said, "Do you know how much a woman loves herself if she makes sure to pamper her feet?" And the shoe thing? "Guys love sneakers. I think we just appreciate a woman who's as knowledgeable about shoes as we are."
The hands thing, I got. Ash is the worst. No expounding needed on that.
"Great conversation and a wonderful sense of humor."—Keith, 25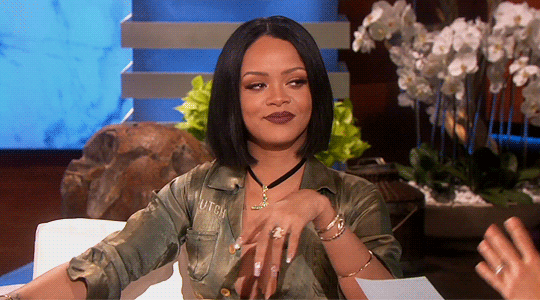 Talking to Keith about his turn ons was not surprising in the least, but it was fascinating. Not the sense of humor part because I believe most of us want that. No, it's what he said about conversing with a woman that especially caught my attention. "A woman who listens is amazing. I know a lot of women think that they listen, but they really don't. Their body language and the fact that a lot of them repeat back what they heard in their mind and not what actually came out of my mouth is frustrating. But a good conversation is about more than that. I love great timing, quick wit and the ability to walk away and know that I learned something new or I can appreciate a different perspective. A great conversation that has a lot of laughter is the greatest aphrodisiac around."
"A woman who knows a little bit about everything."—Justin, 36
When Justin told me that a knowledgeable woman was a turn on for him, I didn't really look for him to expound much. It is for me as well, so I totally got where he was coming from. "It's just so hot when you can mention everything from an 80s rap group to a Scripture in the Bible to what's happening in politics and the woman across from you is not sitting with a blank stare on her face," Justin said. Then he paused and went on. "I think that's why Jacqueline had Marcus so messed up. She was fine, she was a business exec and she could enjoy a basketball game and a beer. That's my dream woman right there."
(In case you're wondering, that was a Boomerang [the movie, not the series] reference.)
"Stretch marks and an overbite."—Lucas, 35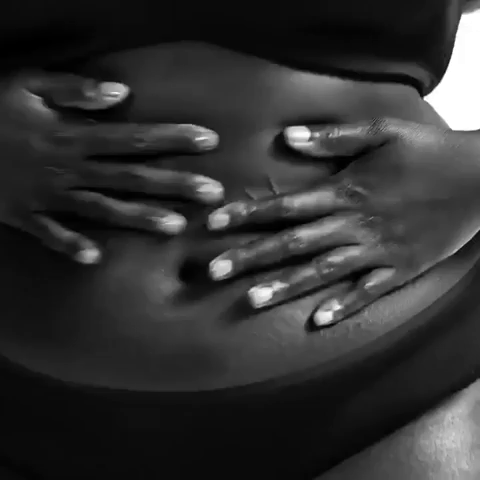 Giphy
Lucas is a man of action more than words. So, when I asked him what was up with what drew him to a woman, he said, "Grown women have stretch marks and grown women are what turn me on." (shout out to my birthday twin Kendrick Lamar who basically said the same thing in his song "Humble".) And the overbite? "How X-rated can I get in this interview? Let's just say that an overbite is fellatio's very best friend." Yep. Moving on.
"Surprise piercings and tats."—Marcus, 29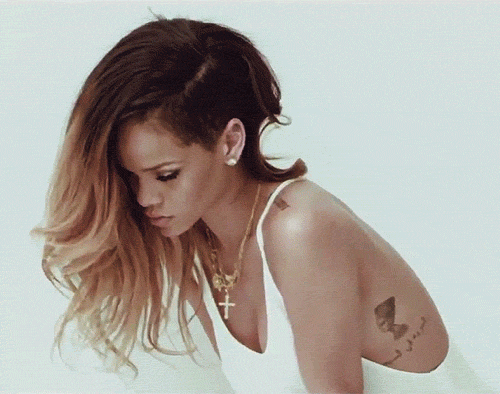 Talking to Marcus about his turn ons was cool; not just because I have 10 piercings (eight of 'em are in my ears) and three tats myself, but because I have a friend who said a woman with tats are a total deal breaker for him (yes, out of his own mouth, he said that he would break up with a woman if he found out that she had one). Why is Marcus the total opposite? "Tattoos are stories to me. I'm intrigued when a woman is willing to tell a story on her body; especially if it's a…private tale." (You nasty, Marcus.)
As far as the piercings go, Marcus pleasantly surprised me when he was able to tell me that I had a tragus, along with the names of other types of piercings. "I love a woman of mystery and so, it's so sexy to me when a woman appears super-conservative and then, when you spend your first night with her, she has a nipple or clit piercing. Man."
"I like a woman who enjoys sex more than she's simply 'good at it'."—Damon, 43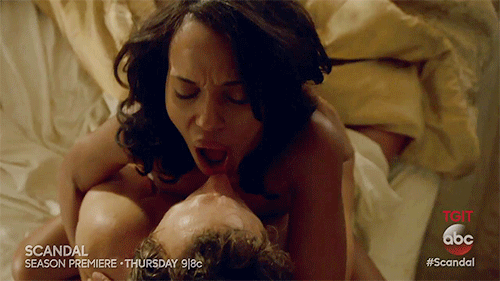 Recently, I penned a piece about how grown women approach sex. One of the things I shared is grown women would rather have "B" (good) sex all of the time than A+ (totally off of the charts) sex every once in a while. When I shared this with Damon, he shook his head in total agreement. "I've been with women who made my toes curl, but their libido was on life support. A woman who lost her virginity late in life and has only had two partners but is enthusiastic about gettin' it in is way more appealing than a woman who's been told she's the best by all of her partners but only wants to have sex once a month." Damon, swap out woman for man in my case and I couldn't agree with you more.
"A woman who needs me without being needy."—Timothy, 42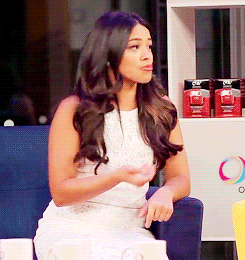 Giphy
A little while back, I wrote an article for the site entitled "Are You In Love Or Are You In Need?" It gets into what it means to be needy in a relationship. Even as a woman, I totally get how that can be a total turn off. When I asked Timothy to expound on the point, he said, "You can tell when a woman is looking for someone to make her feel good about herself vs. a woman who enjoys a man's presence in her life even though she doesn't really need him to be in it." I looked to him for more clarity, so he elaborated. "I'm not saying I don't want to be needed but I think that should come once a relationship has been established. Not after a date or two." Agreed. (That goes both ways too.)
"Someone who doesn't try to be sexy. She just is."—Xavier, 39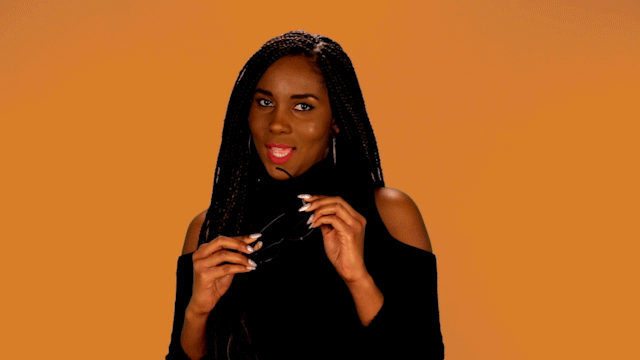 "No diss to the IG models out here in the world, but they do nothing for me. It's like overkill. A woman who is comfortable in her own skin, that's sexy to me. She's got her own views, her own style and she's drippin' with femininity—I will eat that up. Literally." Whew Xavier, tell us how you really feel.
"I don't think a lot of women realize that once a man gets to a certain stage in his life, T&A is icing on the cake. A big brain, tons of self-confidence and a sexy walk will keep us more than a big booty and a smile will. A woman who carries herself like she knows all of this is the epitome of sexy to me." Indeed, Xavier. Indeed.
What's a trip about this is some folks are gonna read it and critique the responses. It's human nature. But my takeaway is if I want to know what turns someone on, I need to ask them and then accept it. It's not about what I think it should be; it's about what they tell me it is. By asking rather than assuming, I just might be surprised by what I hear—in the most pleasant way possible. Just as I was with these 10 Black men.
Featured image by Getty Images
Want more stories like this? Sign up for our newsletter here and check out the related reads below:
We Talked To 8 Men About What They Find Most Attractive In A Woman
Why You're Always The One Who Prepares A Man For His Wife
Keep reading...
Show less
I dunno. Maybe British Black women do things a bit differently. I'll explain what I mean.
While doing my usual cyberspace perusing last weekend, there was an article that immediately caught my attention. I'm thinking that once you see the title, you'll totally understand why—"Why You Should Think Twice Before Touching a Black Woman's Hair During Sex" (it was a Cosmo UK piece).
The majority of that statement, I'm quite familiar with. Although I'm a naturalista who isn't bothered by someone touching my own hair, I get that it is a personal space issue and totally respect women who would prefer if folks did not. In fact, I'm starting to think that my neutral ground on the topic probably makes me the exception, not the rule: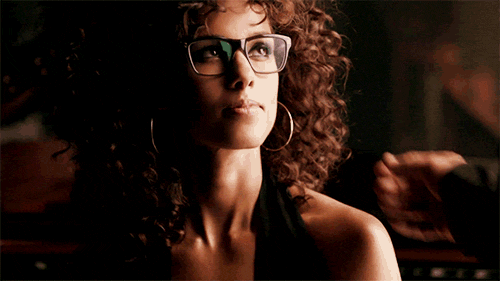 However, it's one thing to have a random stranger approach you in the mall to ask if they can touch your hair. But shouldn't it be totally different if the person you're being intimate with wants to? I mean, they can be literally in you but it's a no-no for them to have their hands your hair simultaneously? Really?

To be fair, unlike a lot of articles that try to pass off as a true voice for our people (don't get me started), this particular piece did actually feature Black women who don't want their hair touched. Case in point, Dami Olonisakin is a 28-year-old sex and relationships blogger who wears wigs. According to her:
"I've never experienced my hair coming off during sex, but I've had it shift or change position which obviously isn't ideal. Thankfully there's never been a situation where everything has come off and I'm left embarrassed. When I'm intimate with someone for the first time I usually let them know beforehand not to touch my hair or do anything crazy. Just keep away from my hair."
Don't "do anything crazy" during sex? No disrespect, but what's the point in having it then?
The article went on to share that the only reason why hair pulling is even on the sex menu for Black women at all is because we've watched white women getting their hair pulled in porn (huh?!). Oh, and then there's this:
"Other sex acts that are common in porn are just not relatable to black women, including anything involving water. 'Even shower sex for me includes a shower cap a lot of the time. I wet my hair probably once every 12 days, so unless you catch me on wash day we're not having wet hair shower sex. My partner has to be flexible in understanding that with me hair is not a part of the seduction. Tossing my hair, putting your hands in it, or me running around with it wet isn't going to happen. I have so many other sensual, awesome parts about me that you can engage with."
So, no shower sex either? Chile.
I was so stumped that I asked some of the xoNecole team to help me out. They sent out a social media APB to y'all to see if it's true that hair pulling while doing-the-do is off indeed totally limits.
Although there were a few women (shoutout to @missemonique) who agreed that Solange was on point when she penned the song "Don't Touch My Hair" (although something tells me that Solange wasn't thinking about gettin' it in when she wrote it), most of you were all for coitus-coif-yanking.
@rockstarr_naturally: I'm natural do your thang
@womanistwonder: Pull my hair. It's real long & healthy!!!
@spicydevi: You betta pull that hair and let me feel that blood flow from the scalp to the toes…how else would I be submissive if you don't control the root to the toe
We even spoke in-depth with a few readers to get their raw and unfiltered consensus on the hair pulling during sex discussion:

Hair pulling adds to intimacy...
"During sex, I prefer aggression, so hair pulling is a major 'go' for me! I don't really have limits to it. But there is a form of delicacy that is needed for it to still remain sensual versus turning into being distasteful. I wouldn't consider hair being a complex for me now. There was a time it took a while for me to appreciate my natural hair because I didn't care for its density (I have fine hair). But I will say that I prefer to have it in some sort of style at all times. I think generally as women hair means so much to us no matter the race. There is a level of sensuality in hair and I think many men love being able to run their fingers through it during sex. I prefer my hair to be pulled during doggy style or reverse cowgirl! I don't have a preference in pulling but I enjoy having my partner pull my hair while talking dirty, smacking my bum is a go too! A little neck grabbing never hurt anyone either!" - @itssimplyjackson
Hair pulling is a part of my sensuality as a woman...
"I do love when my hair is pulled. I love when it's pulled because of the sensation it gives me (I'm turned on), but also for the submissiveness it gives to my guy. I like for him to feel in control, too. What I don't like is pulling too hard. I don't want to feel like my neck is about to be yanked off my head lol. As a black woman, hair definitely means something different to me. Not only is it my strength, it's also my confidence. Whether I wear weave or my natural tresses, I pride myself on making sure that if nothing else looks put together, my hair is. I do feel as though it plays a part in my sensuality whenever I engage in sex. Whether we are doing doggy style or I'm riding him, a strong grip/pull that pulls my head back ever so softly is all I need. Remember a strong grip and a soft pull/tug goes a long way." - @heyyychanelle
Hair pulling is a must for hitting it from the back...
"Yes, I like my hair pulled. Preferably when I have a protective style, like braids or a good weave. I don't mind when it's my real hair, but it's short so there's not much to pull lol. I like for my man to be in control so pulling my hair makes me feel like he's taking charge and control. It turns me on. I feel like we as black women have been told for YEARS how we should wear our hair, that it's ugly if it's a certain way, etc, so we may not see our hair as something to accentuate our sexuality. But lately, with the natural hair movement and us embracing our hair, whether natural, relaxed, braided, wigs/weaves, I think it might start to shift. With my boyfriend now, I love it when he pulls my hair slightly back and kisses me. Also, while he's hitting it from the back, I like for him to yank it a little bit and whisper some naughty/nasty things in my ear." - @twerkinforgas
Hair pulling turns me up even more during sex...
"For the most part, yes! Depending on the style though. It turns me on to be honest. It makes me want to turn up even MORE during sex. It makes me feel wanted, it's very sensual. [However] I'm all for comfort so if I have fresh braids or a fresh sew-in or even a silk press, I don't like my hair being messed up. My hair is a form of self-expression. I always feel sensual and powerful when my hair is done. I like firm but gentle tugs. Don't pull my shit like you're tryna rip my hair out, then it's a problem. And honestly, just ask." - @kiasmithwrites
Hair pulling is about the passion behind what's being done...
"I like that it's very dominating and sensual. I'm in so much control over my life that when my hair is pulled, it allows me to feel and just be in the moment. Hair is just hair. The passion behind why it's being done is what's more sensual than anything. My preference is don't be scared and don't pull too hard. Being intimate is energy and vibes. So, do what you feel in the moment, listen to your lover's body and moans, that should let you know what to do more or less of. Intimacy is a rhythmical captivating moment, and hair pulling is just a simple pleasure added to the melody of two." - @Mocha_chelle
Whew! I must admit that I was relieved to hear that most of us are not so consumed with our hair that it's actually preventing us from engaging in more passionate uninhibited sex; that while we do love our hair—including our wigs and extensions—we love sexual pleasure even more.
And for the women who haven't had hands in their hair during sex? If you happen to agree with Ms. Olonisakin and @missemonique, I'd like to pitch a little reading material your way.
Black Woman, Just Get Your Hair Wet! is a book that came out earlier this year. The premise is centered around how much the author missed out on swimming as a child because she (and her mother) was so consumed with not getting her hair wet; as a direct result, she developed somewhat of a complex and didn't have a ton of fun (during the summertime). She went on to share how that has served as a metaphor for a lot of risks she didn't take in life; how we as Black women could stand to "get our hair wet" more often—both personally as well as professionally. (That really is something to think about…isn't it?)
From the swimming pool to shower sex, there is so much you're missing out on if you're avoiding these things simply because you don't wanna mess up your hair. Just something to think about, sis.
How do you feel about hair pulling during sex? Let us know in the comments down below!

Featured image by Getty Images
Keep reading...
Show less
Women of today are more sexually liberated than the women before us, however, there are moments when we millennials can get a little shy when speaking on our sexual appetites. What subconscious pleasures really turn you on? Some women like passionate and gentle love-making, others like it wild and rough. Maybe you lowkey like a strong spiritual connection, or perhaps naughty role playing gets you going. Read on to learn your hidden libido turn-on, based on your zodiac sign!
What Turns On An Aries
Make-up sex really gets the Aries nature in you riled up! After getting into a heated argument with your partner, one of the first things that comes to your dirty little mind, is how good the make-up sex is going to be! Aries women like things to go their way, and when things are leaning in the other direction, you know that you can use your magical sexual prowess to get things back in order. You know that make-up sex is bound to happen, and there is a part of you that makes a devious inward smirk after a fight with your lover, because you know it's about to be on and poppin'.
Pro Tip: If you and your boo are going through a little riff and you want to make it right, when you know they are coming home, leave a little trail of sweets from the door to the bedroom, and allow your honeypot to be the last treat.
All astrological Tarotscopes channeled via Melanade Stand's Tarot Cards! For your own Intuitive Channeled Healing Session, follow @Melanade_Stand on IG and send an inquiry via DM!