I have always been the "strong friend". I am not sure how or when I inherently earned this title, but somehow, I did. And If I am being completely honest, I'm tired of being the "strong one", let alone the strong everything. Not only am I the strong friend, but I am also the strong sibling, cousin, co-worker, and I was once the strong girlfriend too. It sounds like a bitter rant, I know, but I promise it's not. I think it is conversation-worthy to explore the dynamics of friendships and delve deeper into the topic of being the strong friend. They say friendships are harder to maintain as you enter your thirties and forties anyways.
Friendships have been tried, tested, and questioned during this pandemic. I find myself annoyed with evaluating and reevaluating the friendships I have in this chapter of my life. I want to understand why strong friends are ignored and why it's hard for us strong ones to speak up. I have to catch myself when analyzing these types of things because the smallest of issues can trigger my anxiety. But I am also willing to build my current connections and manifest new reciprocal connections too. As an empath and a true Sagittarian, I am all about human connection.
I came across an Instagram post from the therapist, content creator, and writer Nedra Tawaab:
Every point in this list is worth incorporating into your self-care routine (if you don't practice any of the above, I suggest you start). And at least a few points on this list is worth some self-exploration. But let's pause and take note of the sixth bullet point.

Explore the reasons that people may see you as "the strong one".
I posed this question to a friend and we dove into a deeper conversation surrounding being "the strong one" and the aspects about you that make the people in your life gravitate towards you because of it. After some self-reflection, here are some of the traits I identify with that make me "the strong one":
Your Energy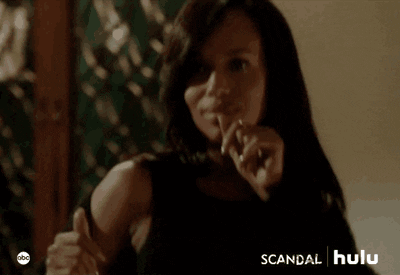 Giphy
Energy says more about you than words do. I am a people person, but I am also reserved by nature. Coupled with my energy type, this might explain how I am received by others. What I've learned is that I have Type 2 Energy and I am the Comprehender. I move through life making connections–both with people and with plans. I am naturally quieter; I ask a lot of questions and gather details. I sometimes feel people don't see me or hear me because of it. I also think in some ways I limit myself from letting all of me shine. I know I'm unique, but I'm learning to be limitless. It begs the question—what makes a friend receive your energy differently compared to another friend?
People Are Comfortable With You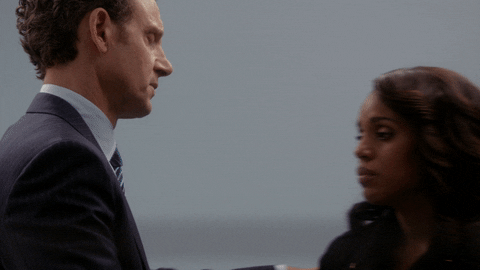 Giphy
I have been told my presence is comforting. I am the confidant in many of my friend groups. I am trustworthy, transparent, non-judgmental, solution-oriented, and I can see both sides of a situation. With that said, friends feel safe to be vulnerable with me. I don't mind being the friend to catch you when you fall. I am an empath. The level of compassion I have allows me to feel everything more deeply than most people would.
You Always Say 'Yes"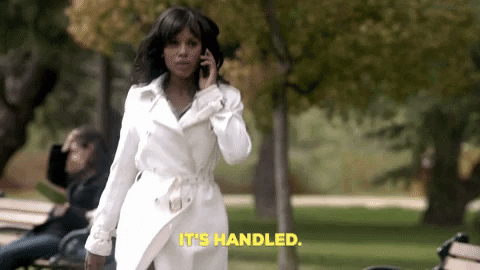 Giphy
When do you ever say "no" to someone? Do we ever say "no" to our family and friends? If you're like me, I tend to always say "yes" in fear of disappointing someone. Again, ignoring my priorities, needs, and wants. At the end of the day, you're busy filling everyone else's cup but your own. Then, you're left wondering who fills your cup and that is not OK. But let me just say, there is power when you learn to say "no" more often.
You Always Show Up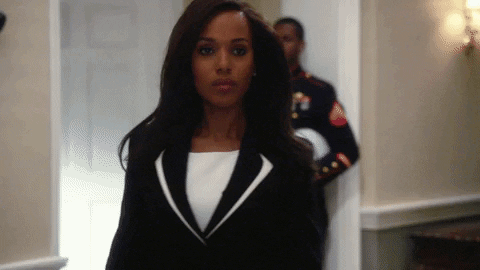 Giphy
"I got you girl," is my typical response. If you're like me, you're the dependable friend who genuinely cares for her tribe. You're not the mother hen, but you are the responsible one. You are true to your words. You make the time and go the extra mile. Good, bad, ugly, or indifferent, you always show up. For me, I show up simply because I am asked to. There doesn't have to be a particular reason. That is just the type of friend I am. I choose to be there. I choose to be supportive.
You Make Life Look Effortless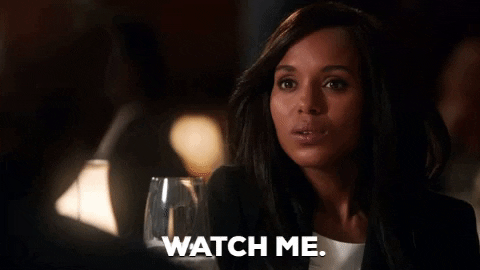 Giphy
You don't complain about anything. Literally. Even on the hardest of days, you get things done. You're organized, accountable to self, and tackle your day like a boss. In the words of Olivia Pope, "Consider it handled." You handle your ish because that's who you are by nature. You're independent. You realize no one is going to do anything for you. But just because "you got it" doesn't mean you don't need help. We all have our good and bad days. You deserve to be checked on and supported too.
Now that you know some of the traits of a strong friend, what are you going to do about it? Nothing because you're lit the way you are. You. Are. That. Bish. It's evident people like you, so you don't have to change who you are. Instead, learn to set boundaries with others and limit their access to you when needed. Express your feelings to others as uncomfortable as it might be. People don't know what you don't communicate.
Once boundaries are crossed or energy has shifted, you must learn to let go. And I'm the type where if you don't give a damn, I don't give a fuck. Friendships are harder to lose, and the loss is even harder to accept. Trust me, I have been through one or two silent friend breakups during this pandemic.
But I am here to tell you the title of the strong friend gets better. Wear that title with pride and know the friendships you have won't always be one-sided. The thing is, these same friends will show up in a later chapter in your life. They usually do. I can attest to this because it's not that these same friends didn't see your worth, they weren't ready to embrace you.
For now, go where your energy is celebrated, reciprocated, and wanted.
Are you a member of our insiders squad? Join us in the xoTribe Members Community today!
Featured image by Shutterstock
Throughout my friendships in life, I was always deemed as a strong friend--the friend that holds everybody down. I'm the friend you call when things are about to pop off, to party, to vent, and so on. At one point in my life, it was one of my favorite titles because I felt superior. I felt honored that people came to me as their "person".
I was the sparkly, gold trophy that everyone admired. I could handle anything. I felt like superwoman. I was untouchable.

As the years passed, being a strong friend started to tear me down slowly from the inside out. I wasn't the person I was before. I realized that people were so used to seeing me in the light of strength that I was completely alone during my lows. I felt like I had to go out of my way to remind people that I am a person, too. Despite being the strong friend, I struggle, I cry, and I worry.
It was no longer a compliment to hear, "I will get through it like I did everything else." Nah, fuck that. I'm hurting. I want compassion and support like everyone else. This transition was an eye-opener for me because at 26, I feel in some ways I was overextending myself to others because I yearned for that love and loyalty that I was giving so freely.
With this newfound information, I had to step back and analyze the relationships in my life. I found myself feeling some type of way towards my loved ones, but could I?
After all these years, I didn't require my friends and family to pour into me as I did with them. I didn't set any boundaries or expectations, so it was up to me to figure out some balance.
Here are some tips I've come up with so far:
​Have A Conversation With Your Loved Ones.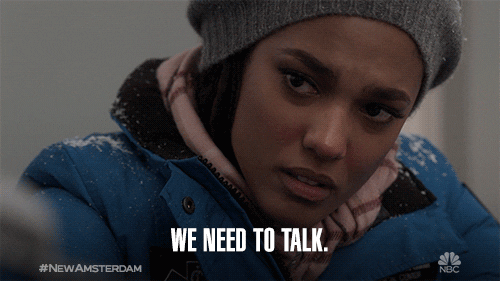 I know you're probably telling yourself that you don't want to make a big deal, but it is. As you're growing, it's important to assess who you want around you. Some people will fall off naturally, but you are in control of your surroundings.
Set Boundaries.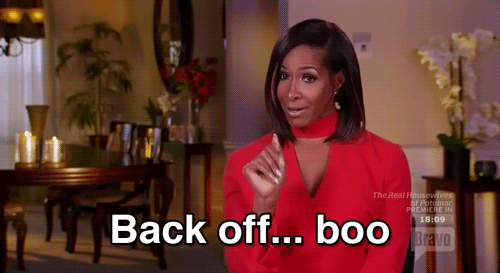 Photo by Giphy
As a strong friend, boundaries don't exist to us because we want to help any and everybody. Well, I hate to break it to you, but that's not possible. You have to be present for yourself first and that requires limits. The people who are offended and don't support this are not for you, point-blank.
Don't Feel Bad For Putting Yourself First.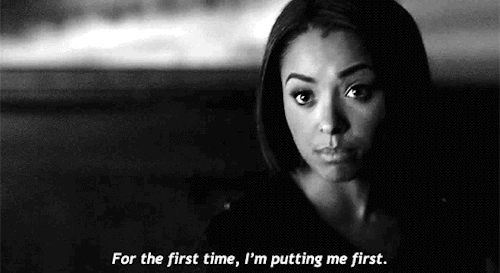 Photo by Giphy
Saying no to others makes us cringe. Shoot, I still have internal fights with myself, but it's necessary. I recognize that at the beginning and the end of the day, I have myself so therefore I must love on me at all times.
Go To Therapy.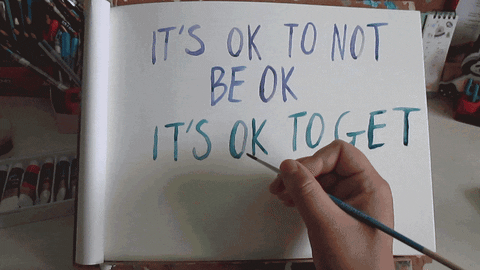 This will help with resentment. For a long time, I was upset, and I wanted to shut everyone out. In truth, not everyone is going to love like you do and be present as you are. AND THAT'S OKAY. This is what makes you so special because you have so much love to give that it's overflowing. Therapy will help you create a balance. It's also a great space for us to release. It's a space where we don't have to be strong, we can heal and be free.
Take Your Time.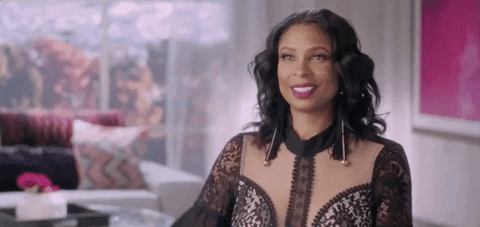 Photo by Giphy
You will fall short. You will feel guilty for not being as present as you once were. Or there will be times where you overdid it and now you feel crappy. It's OK. As a strong friend, you are a lover and you want to be there for everyone. Just remember to be there for yourself, too.
Want more stories like this? Sign up for our newsletter here to receive our latest articles and news straight to your inbox.
Featured Photo by Shutterstock

Let's face facts: sometimes people just aren't there for us like we need them to be, when we need them to be. And honestly, maybe it's no fault of their own. It took me a very long time, tons of arguments, a few dropped friends, and a lot of tears to even come to this realization.
I'm one of those strong friends. You know the one who comes over to visit when the baby is sick, who attends all the events, calls to check up just because, is the literal shoulder to lean on when life throws a curveball, and is there through births, deaths and all of life's shenanigans in between.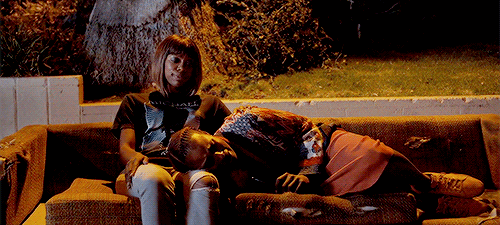 Don't get me wrong, my friends have definitely been there for me… at times; but other times they haven't. Those were the times that mattered most. As "the strong one," I hardly have friends who check up on me when I'm down and out because they assume, I always have it together. They assume that because I'm strong for them, I have a reserve tank of strength to handle my own misfortunes and life's messes. Funny thing is, I don't. Calling myself strong does not indicate that my friends are weak in any way, I appreciate them all for what they add to my life. It's just that sometimes, this strong friend, needs a strong friend too.
Over the years I've learned to cope, and I've even mapped out a few tips for boosting my self-esteem and courage when I have to do it myself. Here's how you can learn to stay strong when you're the strong friend.
Words of Affirmation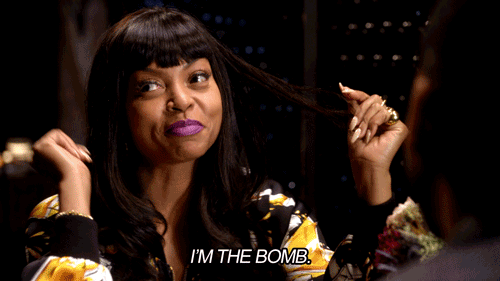 I've recently developed this habit of literally speaking positivity to myself. When I'm driving in the car, when I'm in the shower, when I'm cooking, I always repeat these mantras and positive affirmations to myself: "You is kind, you is smart, you is important!" Speaking strength into myself always gets the ball rolling for boosting my courage.
Take Your Own Advice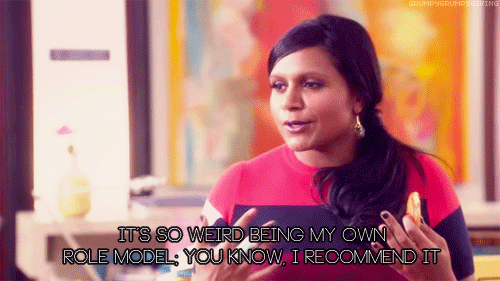 We tend to think the advice we give others isn't for us, when in fact it's quite the opposite. In my down times, I've sometimes reflected upon conversations with and advice given to my girls and reminded myself of some of the advice I offered to them. The old cliché is true, you have to practice what you preach and take our own advice sometimes.

Prayer and Meditation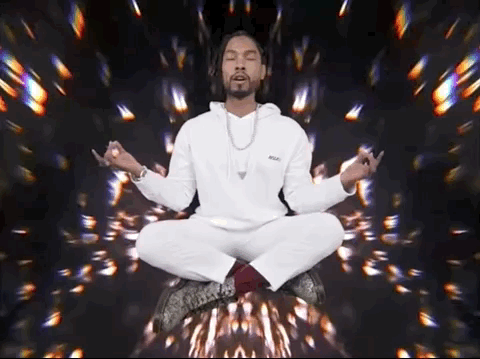 Giphy
Prayer is so powerful. One of the ways I've been able to regroup and rejuvenate when I need a pick-me-up is through prayer. Knowing that some being is out there greater than any friend can provide much-needed peace. Sometimes just being still and quiet, spending time with your own thoughts also lifts your spirits and energy; it's almost miraculous.
Keep. That. Same. Energy.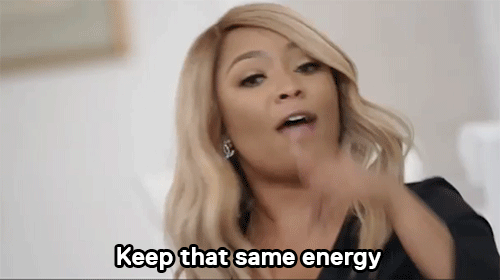 We rally behind our girls when they need us most! It's amazing how we transform into the hype man for our friend when her boyfriend acts the fool, or how we're instantly a cheerleader when she finally decides to walk away. Sis, don't forget to use that same energy for yourself!
Get your Issa Dee on. Stand in front of the mirror and hype yourself up! It's hard sometimes, but the same energy you give to others, you must find the strength to give it to yourself.
Self-Help Books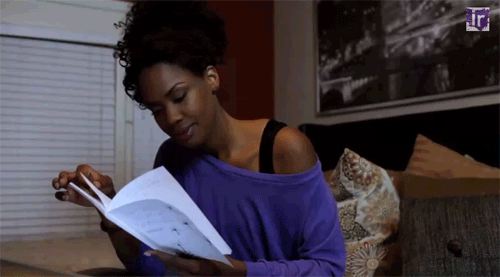 Many times, I find out more about myself, and even sometimes my strength, in the pages of books I'm reading. Reading inspirational and motivational books and blogs is sometimes like listening to a friend who knows everything. For me, reading provides a peace of mind, but when I can get my life together by flipping some pages, I'm all in!
Sometimes we all need the friend we are, but that's not always the case. When life forces you to pull yourself up by your own bootstraps, tap yourself on the back and find the strength you need to go on. Keep in mind these tips while you do that, remembering that you are the strong one!
Related Stories
Dear Queen: An Open Letter To The "Strong Friend" - Read More

Check In On Your Strong Friend: 4 Signs Your Friend Is Going Through Depression - Read More

Five Ways To Combat Seasonal Depression - Read More

Featured image via Giphy
Dear Queen,
For as long as you can remember, you have always been the shoulder to cry on for your friends, one call away at all times.
Your responsibilities as the strong friend are held to a higher degree than casual associates. You are there to provide style tips for blind dates. There to listen to your girlfriend complain about not getting the promotion she deserves. You are the listening ear when your bestie breaks up with her boyfriend for the third time this month, and also there when she invites you to his house a week later for game night. For every life scenario, it has always been your responsibility to be the rock and stay solid through the good, bad, and sometimes ugly.
You are there, reliable, trustworthy, loyal and also EXHAUSTED.
In recent years, there has been a rise in the awareness of mental health issues and how common they are amongst millennials. With many celebrities coming forward with their own personal battles or unfortunate suicides and deaths, it has made the cliché "check on your strong friend" quote popular. But why does it take something happening to a celebrity for your friends to realize that there may be someone battling anxiety, depression, suicidal thoughts, drug and alcohol addictions in their inner circle?
Queen, you have always had the exterior reputation of having it all together.
Your friends commend you on getting over obstacles in life and being able to show no weakness. The truth is, you don't look like what you are going through and behind those smiles between mimosas at brunch, or random selfies before work, is pain and vulnerability that you are afraid to show. Afraid that if suddenly you do not answer those calls/texts or take a break for yourself and some self-care, that your friends will assume you are being moody or disloyal. Afraid that if one day you vent about your life or break down, that you will be judged because it is not like you to show weak emotions.
With the weight of your friends' worlds on your shoulders, there's no option but to be strong so you continue to do so..until now.
From one strong friend to another, it's okay to simply be selfish with yourself and realize that boundaries can be set with friends. It is okay for you to seek your own happiness and take care of yourself before you take care of others. I had to learn that when you put others first, you have taught them that you come second. Realize that friendships cannot be one-sided and while you are building up this façade of being "strong," you may be blocking the opportunity for others to be there for you when needed.
Know that it is okay to cancel plans, leave calls/texts unanswered, or simply want some time alone. It is okay to not be okay and to exercise the art of saying "no." Don't feel bad for making life choices and decisions that bring you peace.
Even when it upsets other people, you are not responsible for their happiness, you are responsible for yours.
Dear Queen is a series dedicated to letters from women written for themselves and other women. Have a "Dear Queen" letter? We want to read it! E-mail your letters to submissions@xonecole.com with the subject: Dear Queen.
Related Stories:
Dear Queen: An Open Letter to Women With Broken Spirits And Unanswered Prayers - Read More
Dear Queen: An Open Letter to Women Who Have Given Up on Love - Read More
Dear Queen: An Open Letter to Women Dealing with Heartbreak - Read More
Featured image by Getty Images
When my friend told me about her previous struggle with depression, it was like a punch to the gut. I feel like the first thought is always, "Why didn't you tell me? I could've helped somehow."
But the reality that there's very little I could have done is almost as gut-wrenching as the thought of a close friend having this terrible struggle within herself. This is especially hard to recognize for the ones that are labeled as "the strong friend." They might seem to have it all together, but if you watch closely, there could be a serious struggle that they don't feel like they can talk to anyone about.
Despite being a minority group, black people are said to be 10 percent more likely than their white counterparts to suffer from depression. In tandem with that stat, black people are also far less likely to seek treatment for their mental health issues.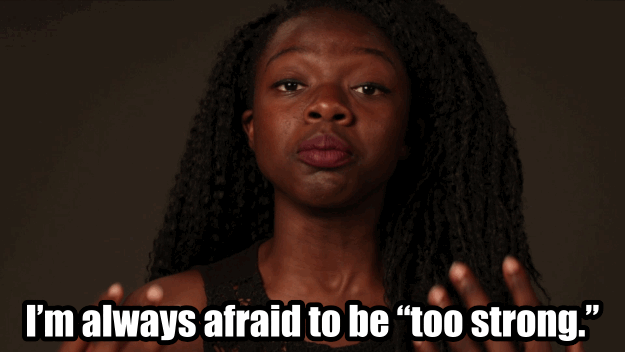 Thankfully, depression and mental health is no longer this taboo conversation that we have to try to ignore. With recent celebrities shocking the world with ending their lives and even the amazingly talented Michelle Williams bravely opening up about her struggle and her decision to seek help, now is the perfect time to address it and confront it head-on for those close to us. It's more than having discussions and "raising awareness," but is also about figuring out ways we can truly help and try to make a difference for ourselves and those around us.

If you believe, or are wondering, if one of your close friends, or even yourself, is struggling with depression, take a look at some of the most common warning signs below.
Withdrawing From Being Social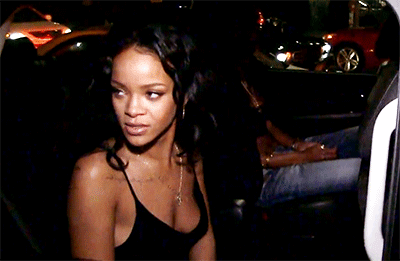 I think we can all agree that adulting is nothing to mess with. And there are countless memes that prove why going out for a fun girl's night isn't what it used to be. (i.e. "I'm sorry I couldn't make but I didn't want to come.") But laughter aside, this could be an indication that your friend is secretly dealing with depression. She might have been the life of the party at one point, but now wants to stay inside with no hope of resurfacing for interactions with friends.
If she seems extra down and you feel like there's very little you can do to help her to leave the house after weeks and months of trying, this is something you can't overlook. A good idea might be to have a girl's night at her place if she doesn't want to go out. Use that as an excuse to seriously check on her and ask her how she's doing.
Open up about your concerns that she's not who she used to be.
You might be surprised at how that effort could make her feel comfortable enough to tell you what's truly going on with her.
She Constantly Criticizes Herself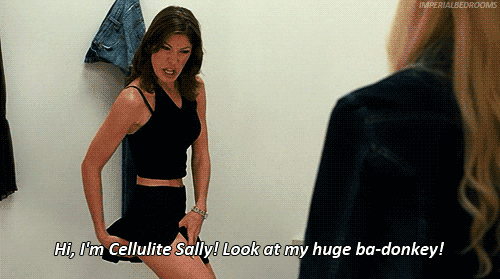 This is seriously the worst. Hearing a friend who you perceive as amazing constantly belittle herself is one of the worst feelings ever. But imagine how bad she must feel if she's saying these things out loud; not to mention what could be going through her head that doesn't make it into conversation.
While you might not feel comfortable addressing depression upfront, one thing you could do in moments like this is to stop your friend from talking bad about herself, and others around her. When she insults herself, tell her it's not true. And if it is true, give her loving words and tell her something that IS good about her anyway. Help her look in the mirror and see that she has something to offer that no one else can. Let her know that you go through your own issues and even think negative things about yourself at certain times. During these moments, one of the best things you can offer is reassurance. She might not know it, but it could be exactly what she's looking for.
Difficulty Eating And Sleeping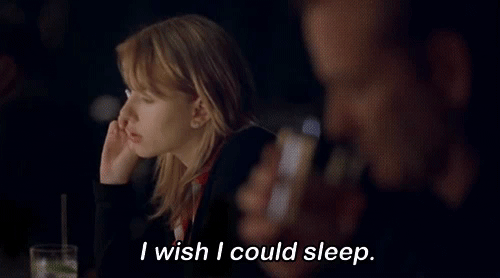 While some symptoms of depression are more hidden than others, not sleeping through the night and a loss of appetite are some of the most open ones. If you notice your friend hardly ever wants to eat, or on the other hand, eats emotionally all the time, there could be something she's going through internally. If she's also having trouble getting a full night sleep, or, on the flip side, wants to do nothing but sleep, this is also a possible indication of depression.
This one is a little bit more difficult to help with, especially if she lives by herself. You could go as far as bringing her lunch to work to make sure she eats. This would be a good time to have the discussion with her about her possible battle. It's also helpful to ask her in the morning how she slept the night before. If she consistently says she hardly got any sleep, ask her why she thinks that is. It could create dialogue if she doesn't realize she's struggling with depression.
Their Cryptic Conversations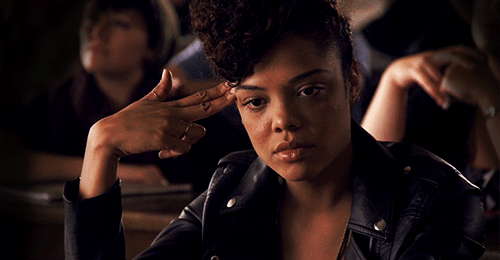 You might be able to discover if your friend is depressed by something that's seemingly as simple as her words. If she hints toward the world being a better place without her, tries to even joke about suicide, says that no one needs her, you seriously have to listen and say/do something. At some point, it can get really discouraging as you realize your encouragement has a ceiling.
Trying to help a friend through depression is scary and we're not professionals.
As much as we want to save the day, there's only so much we can do. Let your friend know that either way, therapy is nothing she has to be ashamed of and encourage her as much as you can to get the help she needs while reassuring her that you're still by her side.
If you or someone you know is currently dealing with depression, check out this list of helpful resources over at Everyday Health.
Featured image by Shutterstock