K-I-S-S-I-N-G was supposed to lead to love, then marriage, and then a baby carriage. And though that clearly isn't how that works, I think we can all remember learning how to French kiss being sort of a big deal in adolescence. Still. It's one of those things that you don't forget. Truly, my first kiss is still the source of my anxiety when it comes to the most basic tongue action that we'll ever discuss as adults: French kissing. I was in eighth grade and the boy who I had been pining over for all of the fall semester was finally mine. It was after school in the hall as he was on his way to basketball practice when he leaned in for a kiss. I quickly called attention to the fact that I didn't know how to kiss in an awkward outburst. He ran off laughing and told the entire locker room.
To this day, I'm not all that certain I'm the best kisser, though I hopefully hope no one has me on their list of worst kissers. Much like when Hitch instructed Kevin to stick with a two-step in the 2005 eponymously named film, I coach myself to stick with the one-two step of tonguing. I let our tongues wrestle just a little and then when I'm not certain what comes next, I suck and bite a little lip. However, I'm certain that French kissing can be far more intricate than this.
Thankfully, I know my strengths and weaknesses well enough to know that I had to use a lifeline for this one. I got in touch with Tyomi Morgan, ACS Pleasure Coach and certified Sexologist to pick her brain. Better yet on a few, much-needed pointers to achieve the much desired accolade of most improved French kisser.
You'll be happy to find that she delivered, here's what was said.
Kissing With Tongue: How To French Kiss, According To An Expert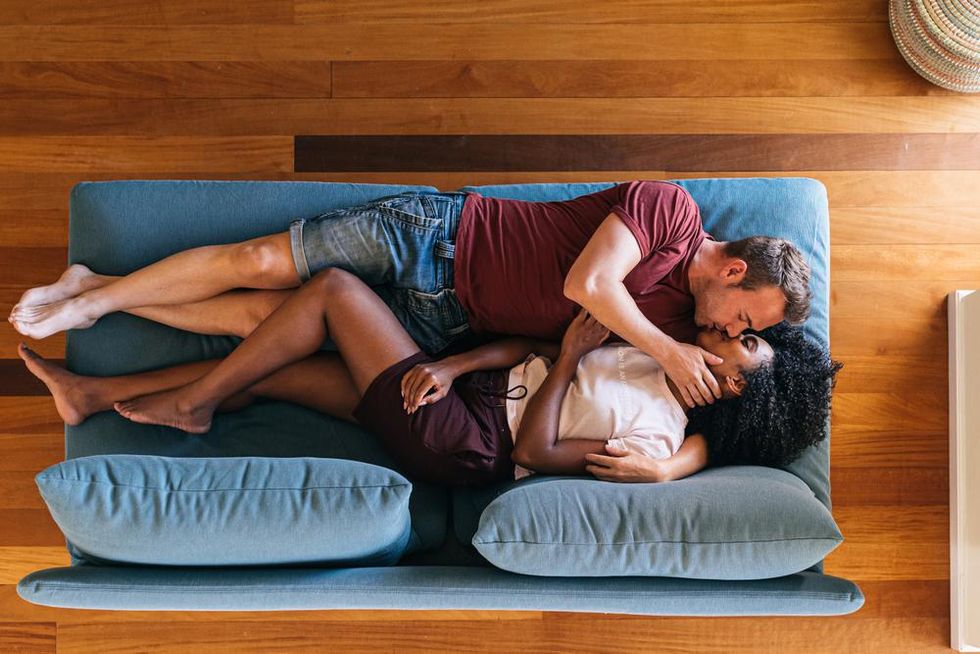 Shutterstock
Like I said, I'm not the best kisser so it always feels super awkward right down to not really understanding where my tongue should be and when it should be there. Morgan says, "The dance that tongues do during French kissing really depends on the people who are in the act. One partner may have a more dominant approach while the other is more passive. There are situations where both partners are dominant in how they approach the French kiss which could lead to awkwardness...it's all about creating a balance that allows the kissing to flow effortlessly."
The Pleasure Coach adds, "One partner secedes to the other and allows the other to lead. Then, roles can be reversed allowing the submissive partner to take the lead.
"Tongues can do a lot of different things in the French kiss. Partners can touch tongue tips or circle each other's tips while the tongues are poked out. One partner can suck on the other's tongue while it pokes in and out, or tongues can rub up against each other with the upper side caressing the underside of the other. Tongues can chase each other inside of their mouths, embrace like sword fighting or rub up against the inner lips. The tip of the tongue can also be used to flick or trace the lips as well.
"Tongues are always moving in a French kiss — how they move is determined by the messages they want to convey to each other."
This actually provides relief in understanding not only what I'm "supposed" to do but also knowing why many of my kisses have probably been so awkward. In always feeling compelled to do something, and absolutely anything, I will dominate the kiss without offering space for my partners to do so. I do this to fill the "silence" so to speak and pose as if I know what I'm doing. When in actuality, the key is to let it flow!
Know That The Tongue Is A Muscle & Work It Like One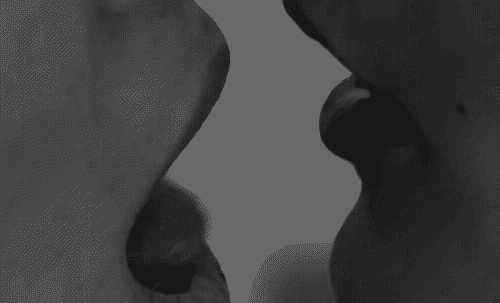 black and white love GIF
Giphy
If practice makes perfect, then how exactly can we apply that logic to kissing? Me, personally, I visualize that scene from Superstar where ol' girl is making out with the tree. But Morgan recommends working out. Yes, you read that absolutely right! "The tongue is a muscle and must be worked out just like any other muscle in the body. Flabby tongues don't maneuver as well as strong ones, and don't have as much control.
"Strengthening the tongue is the first thing to do to gain control over the tongue's ability to deliver pleasurable strokes. The techniques found in the book, Blow Him Away by Marcy Michaels contains several tongue strengthening exercises that are easy to perform on a daily basis. Using the tongue to eat treats from cups like applesauce, pudding, jello or even frozen desserts are great ways to practice using the tongue as well. Licking food from spoons also helps."
As someone who will lick anything out of a cup rather than waste spoons, my tongue might be better off than I anticipated. And as far as technique? Well, watch and learn! Not me, of course. "Watching videos of people French kissing goes a long way in providing examples of how to move tongues when in a French kiss."
If you've already mastered the French kiss, the Glam Erotica founder gives us some additional tips that will help add to the sensuality of your French kisses: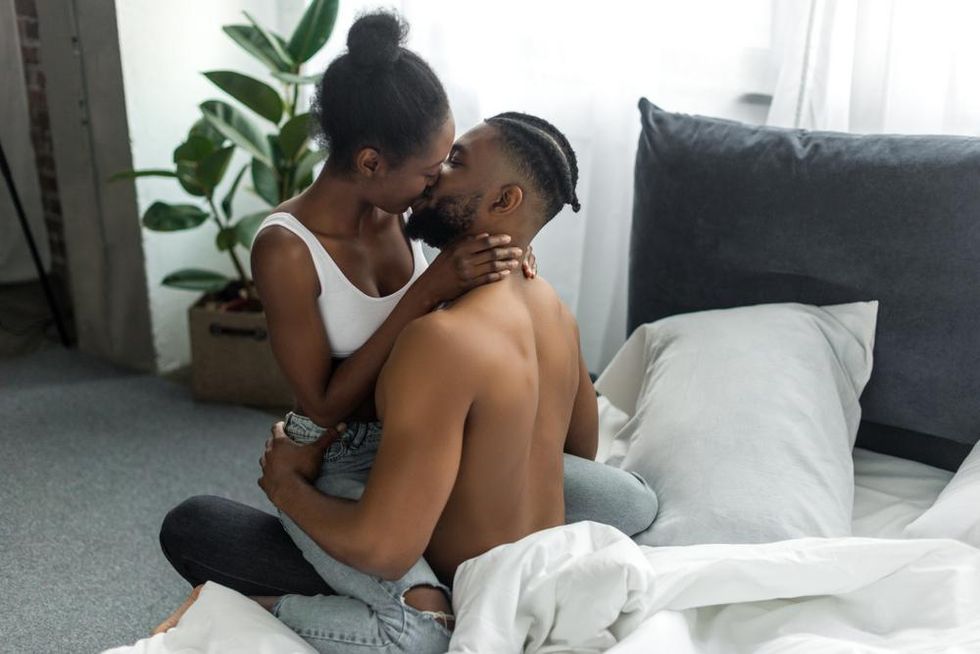 Shutterstock
1. Keep it Slow and Steady
As my supervisor says "this is a marathon not a race" and thus it makes sense that Morgan suggests being mindful of our breath when we're kissing. "Breathing plays a big part in French kissing, as the noses are close together and the mouth is in action.
"Slowing down the breath and exhaling gently through the mouth is a technique that can help with connection and controlling the pace of kissing. Letting out sighs of ecstasy and moans of enjoyment can also heighten the experience and communicate your desire for more to a partner."
2. Touch and Go
Additionally, "Using your hands to grab, caress or rub on other erogenous zones while locking lips and tongues is an easy way to heighten arousal and take things up a notch. Rinsing the mouth before kissing or popping a piece of gum or a breath mint will go a long way."
3. Food-play for Foreplay
Big bonus game? Make your kisses edible. Yes. Expert Tyomi Morgan suggests integrating some food to up the kinky on your kisses.
Read more sex and love content on xoNecole here.
Are you a member of our insiders squad? Join us in the xoTribe Members Community today!
Featured image by Shutterstock

Now that 2021 has come to an end, I have to admit that I have had to do some personal readjusting. I have had to reprioritize career goals, friendships, and figure out what my purpose in life is going to be. If you know where I'm coming from, there may be some self-discovery work to do. What exactly does self-discovery look like? Self-discovery can be an exciting opportunity of reflection and it can be a reality check of letting go of things that no longer serve you. Both ways are beneficial for self-care and personal growth. I am here to tell you that it is OK to get a little bit uncomfortable with yourself and ask those deep questions to get in touch with who you are.
Self-discovery is about tapping into your potential, your purpose, and allowing yourself the space to create what your future self may look like.
I have come up with a list of 18 daily journal prompts that you can do to start your self-discovery journey for the new year. Whether you journal in the morning, in the afternoon, or in the evening, it is up to you how you set that intention for yourself. Self-discovery is a life-long journey of exploration, so there's no need to rush. Take your time sis. Set your own pace. You can even reuse these prompts as much as you want to. There is no limit to figuring out all of the parts that make you, YOU. There are always going to be times of change, so getting to know yourself will shift just as life does.
Just remember, it is all about taking that first step. This first step is writing it down. I hope these self-discovery journal prompts are useful and beneficial to you on your journey.
Journal Prompts for Self-Discovery
What does your ideal day look like?
In my journey I am _____________, to be at a place where _______________.
What do I know to be true today that I didn't know a year ago?
In this moment, what are four things you are grateful for?
Inventing possibility: I've been pretending that (negative thought about yourself), when in fact (positive thought about yourself).
What distractions are hindering your productivity? How can you reduce them?
If my money could talk, what would it say about me? What would I want my money to say about me a year from now?
When do I feel most in tune with myself?
What are your top 10 goals for the year?
Describe in great detail what five years from now looks like for you. Where do you live? What's your ideal job?
How can you feel more fulfilled in your life?
If you could be your own superhero, what type of person would you be? Think about ways to bridge the gap between who you are now and what being your own superhero looks like.
If you could live in another time period, what would it be? What would you be doing?
What's one toxic thing or person in your life that you need to let go of?
What fears do you have that may have been holding you back from living your best life?
If someone could write a book about your own success story, what would they say? Write down everything that comes to mind.
How can you take better care of yourself? Write down five self-care practices you like to do or would like to try.
What makes you feel alive? And when was the last time you felt that way?
Featured image by Shutterstock
Ari Lennox's part in the Dreamville song "Self Love" are ones I find myself belting in the car, trigger fingers up at a red light while onlookers question if I've lost my mind: "Tied up in the moment/ I'm living without a purpose/ Wearing it on the surface, love/ Making it look good/ Meanwhile, it's been hurting, oh."
Phew! Our girl is on Twitter giving us more than a word about how important it is to take a step back and recharge when it comes to using your natural talents. Ari took Erykah Badu's advice about singing from her p*ssy and gave us fans enough content to call her one of our favorite new Grammy-nominated artists. However, Ari is evolving to a point where writing about love and sex a majority of the time no longer fulfills her. She calls it writer's block, but from where I'm standing, it looks a lot like growing pains and fatigue. She shared on her personal Twitter account:
"I've always created music about guys. Not really fond of that anymore. I don't really know what else to write about...I can't force something that means the world to me."
I can't force something that means the world to me

— Ari Lennox (@AriLennox) November 28, 2020
Well, the most crucial factor about creativity that many experienced artists will attest to is that: When you do not feel like creating is when you really need to create the most. Not for the consumption of others, but just to keep your creativity flowing the way you would clean out a water pipe. Water that sits for too long stinks and the same concept applies to creative energy, especially writing that serves as a form of catharsis.

Other artists like Rihanna, Beyonce, Eve, and countless others are being transparent enough to let us in on their secret of slowing down, redirecting their creative energy into something that they enjoy and are able to profit from, and then returning back to the demands of the music industry on their terms.
I'm very happy. I just don't got nothing say in song

— Ari Lennox (@AriLennox) November 28, 2020
It takes some big d*ck/powerful p*ssy energy to look bags of money in the face and choose your integrity and peace of mind instead. Fellow artistic OG Missy Elliott weighed in with her own experience and affirmation:

"As a writer myself many may not understand what it takes writing a song... I always say your mind is like a computer it [has] to refresh, if not it will crash. So you trust when you are ready so you can continue to give Quality over Quantity."
Missy is a veteran in playing peek-a-boo with us fans and releasing music but it's hard to complain because when she resurfaces, she does not come to play. Excellence no matter how slow of a start, or how new her sound is has become an expectation, and that is a beautiful standard to hold oneself to.
So long story short I don't see me releasing an album for like years

— Ari Lennox (@AriLennox) November 28, 2020
So without further ado, a huge congratulations to Ari and any other woman who is able to identify parts of their lives that may look pretty good from the outside looking in but they ultimately decide to honor their own feelings and retreat to recalibrate. A break is often necessary and is not to be reserved only for those on the verge of a breakdown.

A break is often needed before a major breakthrough.
Are you a member of our insiders squad? Join us in the xoTribe Members Community today!
Featured image by Giphy

So, while I was out here doing my usually online perusing, I noticed an article that basically explored if the key to great sex was love or passion. If you paid attention to the title of this article, you already know what their findings were. Yep, according to the Norwegian University of Science and Technology (and the 92 couples who participated in the study), it would appear that passion—not love—is the main ingredient if you want truly fulfilling sex. Interesting.
Passion and Desire Go Hand-in-Hand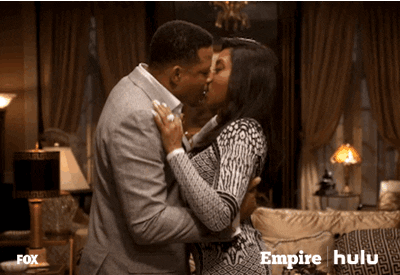 Processing this got me to thinking about two things. First, I thought about the couples that I work with. Something that about 90 percent of the ones who are unhappy with their relationship have in common is their sex life either sucks or has started to tank. Peep that I didn't say they don't love each other anymore. What I said was the sex isn't all that good. So, out the gate, maybe the study has a strong point—if you love someone but the sex isn't all that great (or all that great anymore), could the solution simply be that it needs more passion in it?
Now before we go deeper, please hear me all the way out on this. I'll be the first person to say that sex shouldn't be used as an automatic "fix it" for relationship problems. More times than not, if a couple solely depends on coitus in order to work through their issues, all they're really doing is putting a Band-Aid on a deeply infected wound (which is why I wrote "Make-Up Sex Might Be Doing Your Relationship More Harm Than Good"). Nothing good really comes from that long-term.
At the same time, this does bring me to my second point. The couples I know who have a very fulfilling and consistent sex life tend to have three things in common—good communication, a healthy sexual appetite and a deep desire to please their partner. Not just sexually either. They tend to be on the tip that actor DeWanda Wise and her husband are on. DeWanda once said in an interview that the key to satisfaction in her marriage is:
"It's like self-love for two. And that's how I think about it every day. Anything that I would like, do for myself, there's one other human being that I have to make like, another serving for, know what I mean?"
She and her husband then used making coffee as an example. If they make some for themselves, they try to make a point to make a little extra for their partner. I don't know about you, but that sounds like a great representation of not only love for your partner but respect too. But remember, the study said that passion is what makes sex great; not love. So, why in the world would passion trump love?
Again, remember what I said I found to be the three keys to great sex in a relationship are— good communication, a healthy sexual appetite and a deep desire to please their partner. It's like a trinity (three things working as one), if you will. While a lot of couples spend a lot of time making sure that their communication is on-point, I don't think nearly enough are intentional about making sure that their sexual appetite and desire for their partner are nurtured as well.
Far too many people are out here just kind of winging it when it comes to their libido (if they feel like it, they'll consider having sex; if they only feel like it every once in a while, so be it), and I can't tell you the last time a couple I worked with has used the word "desire" to describe how they feel about their spouse. Desire is a huge essential to a great sex life, though.
What Desire Looks Like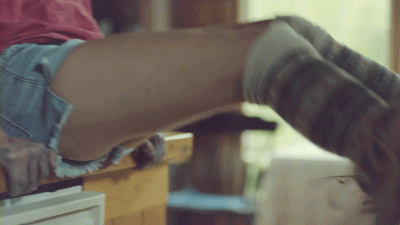 When you desire someone, it means that you not only want them; you crave them. To crave something, you eagerly desire it, you long for it, you need it in the healthiest way possible. Hmph. I don't know about you, but I think it's kind of sad that a lot of us have no problem with vocalizing and then giving in to a craving for some chocolate ice cream, but we think it's weird and/or unnecessary to do the same things when it comes to the one who we're in a relationship with. And that is why, after thinking all of this through, I'd have to agree with the findings in the study. While love may be one of the motivators for sex, if you want off-the-charts sex? Desire has to be there. And the more desire, the better.
So, how do you know if you are lacking in the passion department of your own relationship? Here are some questions to ask yourself and/or discuss with your partner after work today.
When's the last time:
You initiated sex?
You and your partner had a quickie?
You and your partner had sex outside of your bedroom?
You and your partner tried something new in the sex department?
You and your partner met up in the middle of the day solely for sex?
You planned a sexcation?
You told your partner just how much you desire them?
Also, when's the last time:
You sent a dirty text or photo?
You went lingerie shopping?
You extended foreplay?
You learned a new oral sex trick?
You DIY a flavored massage oil or lubricant?
You tested out an atypical erogenous zone?
You fulfilled a fantasy?
If you are even a little attracted to your partner and your libido has even a little bit of a spark, I would think it'd be pretty difficult to read those questions and not get all hot 'n bothered. And that's kind of my point. If I asked questions like, "When's the last time you spoke your partner's love language?" or "When's the last time the two of you went out on a romantic date?", that doesn't really trigger erotic feelings. But oftentimes, when couples are trying to figure out how to ramp up their sex life, it's those types of queries that are made. Passion isn't given nearly the voice—or credit—that it deserves.

Passion isn't just sexual desire; it's strong sexual desire. Passion isn't interest in a person; it's full-on lust. Lust is intense. Lust is enthusiastic. Lust is uncontrollable. If there are two people who feel intensely about each other, are enthusiastic about being together and can't seem to control their urges towards one another, how could the sex not be totally off the chain?
Sometimes, we make things so much more complex than they have to be. If your sex life is not currently as mind-blowing as you'd like, before doing anything else, ask yourself how the passion is in your relationship. Ask yourself if the desire is strong and if you and your truly partner crave one another.
The key to great sex ain't always about a new sex position or trick. Sometimes it's about getting back to the basics. One of which is hot, sweaty, can't-keep-your-hands-off-of-each-other passion. Whew.
Want more stories like this? Sign up for our newsletter here and check out the related reads below:
6 Tips For Dealing With A Sexually Incompatible Spouse
What You Should Do If You Find Yourself In A Sexless Marriage
10 Wonderful Reasons Why Consistent Sex In Marriage Is So Important
If You're In A Committed Relationship, Avoid These Sex Mistakes At All Costs
Feature image by Giphy
Former Democratic congresswoman and gun advocate Gabrielle Giffords once said, "Pursue your passion and everything else will fall into place. This is not being romantic. This is the highest order of pragmatism." My favorite part of what she said is how going after your passion isn't a romantic notion; that it's not about being caught up in fanciful and unrealistic ideals of what we think living out our passion and purpose should look like.
Actually, if you're truly committed to your passion, in many ways, you're going to take the pragmatic—the practical—approach. In many ways, you're going to do what the Hebrew word for passion means. You're going to cleave to it. You're going to be so engrossed in it, that it literally and daily becomes a part of you. You're going to remain faithful to it—in good and not-so-good times. It's going to be like…breathing.
When I recently read that only 13 percent of Americans are passionate about their jobs, the first thing that came to mind is this is probably because so many other people are not doing what they are truly passionate about (if they even know what that is; bookmark that). The second thing that came to mind is that fact is really sad, because we're designed to do what makes us feel alive, what complements our gifts and talents and what betters us and those around us; not just what pays the bills.
Last fall, New York Times published a piece on how following our passions is truly good for us. In it, a productivity expert by the name of Laura Vanderkam said, "Life just feels better when you have things in your hours that you want to do." Indeed. Problem is, a lot of us are wasting time not making strides in the pursuit of our passion because we're making a lot of popular-yet-totally-overlooked mistakes.
If you're ready to give your all to your passion so that it can reward you for your faithfulness, start by assessing if you're taking the following passion pushback missteps.
Not Being Clear About What Their Passion Is
If there's one thing I'm grateful for when it comes to my childhood, it's that I had a mother who was super in tune with her children's passions. She has said that, as a toddler, I liked to shake newspaper and, as a toddler, my brother liked to bang on pots and pans. Now I'm a writer and he's a musician.
Unfortunately, a lot of people don't have this same testimony; their parents were more interested in their kids doing what would be more financially lucrative or at least would provide a solid sense of job security (are you "secure" if you're miserable?). As a result, I believe that's why one study said that almost 85 percent of young people aren't pursuing their passion.
Where I'm going with all of this is, when you're not encouraged to figure out what you love, not only do you grow up not really knowing what your passion is but, even once you discover it, you have a really difficult time cultivating ways to make a living from it.
If you have no clue what your passion is in life, a cool read to set you on the path is "The Secret to Finding Your Passion (Hint: It's Not What You Think)". Another thing that can help is creating a vision board full of things that bring you joy and doing some daily journaling. Life is too short to not be doing what makes you come alive. Make that a priority. You won't regret it.
Needing Others' Approval in Order to Make Moves
People who are close to me (or used to be close to me; you can read between the lines right there) tend to have a love/hate relationship with my writing path. On one hand, many of them dig how candid I tend to be. On the other hand, my rawness can make them uncomfortable.
Take when I wrote my first book, for example. Whenever people ask me what it's about, I usually say that it's my "sexual autobiography" because I'm very open and upfront about many of the experiences that I had. Anyway, while I was penning the book, I had family members who refused to speak to me. I was literally given the ultimatum that either I should stop writing it or not speak to them (kinda like what Nova is going through in Queen Sugar this season, only, my folks knew before the book went to print and I told more of my business than theirs. Nova is straight-up trippin'. Ugh.) I'm a writer and I was born being very "tell it like it is". To concede to them would have been a form of self-betrayal. The book is 15 years old now. You see what I choose to do. I have absolutely no regrets about it either. Not one.
There are a lot of people who were put here to do the unseen (more on that in a sec), but instead, they are quietly doing nothing or following in the path of what's popular, acceptable or safe, all because they are worried about what others will think if they don't. Let me tell you something—my 45 years on this planet has taught me that folks can be fickle, petty and even envious. Don't let their, shoot humanity, hinder you from being a supernatural force in this world.
And yes, following your passion is a type of superpower. Just ask anyone who's done it or is doing it.
Focusing on Making Money More than Making Connections
We all need money. I'm reminded of this every time one of my writing gigs switches up on me and I have to figure something out in order to cover the bills. But if the only reason why you're spending most of your waking hours doing, whatever it is that you're doing, is because you are trying to get that check, you're going to look back someday with a heart full of sorrow and regret.
I recently wrote an article on here about the fact that creatives are willing to make some really strange sacrifices in order to make things happen. Oftentimes, those sacrifices have to do with their coins (or the lack thereof). For us, it's about investing in our passion more than having a lot of cash (a co-sign on this is another article that was published on the site—"Passion Over Paycheck: Why I Quit My Job At 30 To Start Living")—at least, for the time being.
For the church folks reading this, if you follow your passion long enough, you will learn to want God's favor more than man's money. And for everyone, in general, following your passion will also teach you that the right connections are priceless.
Don't make the mistake of chasing a paycheck over undermining the wisdom of "it's not what you know but who you know." Instead of working overtime for cheese, get off of the clock and do some networking in the area of your passion. It's the gift that keeps on giving.
Following Blueprints Instead of Blazing Trails
Fear has got a lot of people out here messed up. I say that because, I can't tell you how many times a week that someone will talk to me about a great idea that they have. But instead of following through with it, they chalk it up to being a mere pipe dream because they've never seen it done before. And?!
Passion is fueled by creativity. Being creative means that you are doing something that is truly inspired and original. If you're shuffling your feet when it comes to getting something off of the ground because you've never seen anyone else do it (or do it the way you plan on doing it) before, you are letting your creative energy down. Trailblazing is the kind of hard work that only self-confident, focused and bold people are able to pull off. But trailblazing is also what changes the world.
Don't be so scared to do what your passion is leading you to that you become a follower instead of a leader. That would be tragic. Extremely so.
Relying on Feelings Instead of Faith
Anyone who knows me knows that I am not big on the whole "follow your heart" thing. A definition of heart is emotions and emotions can have you all over the place. Following them can actually cause you to make some pretty illogical and unstable decisions, if you're not careful.
Does that mean that I don't pay attention to my feelings at all? Of course not. I think our feelings can be a barometer or a heads up to pay attention to what's going on within and around us. But when it comes to making serious decisions, I try to exercise faith instead. Faith is like my feelings' parent. It says, "I hear you but we're going do this over here because all you see is the present. I am wise enough to look into the future."
That said, a series that I like to watch on YouTube is BET's I Went Viral. An episode that was memorable for me featured Elijah Conner (the guy who had the stare-down with Diddy on The Four). He's a little on the cocky side, but because he didn't cower at Diddy's rejection, because he did not succumb to what his feelings wanted to do on the show, aside from Elijah's viral meme, all kinds of opportunities have come his way.
According to Elijah, the experience also taught him something that all of us should write on a Post-it note and put up in our bathroom mirror—"One thing I've learned with this whole situation is just like, a lot of times you have to take that criticism and go look in the mirror and say, 'You know what? Thank you for telling me 'no'. Thank you for not giving me a chair.' Because that 'no' really meant NEW OPPORTUNITY." Speak on it, brotha!
Your feelings won't tell you something this revelatory and mature. But your faith? It most definitely will. Follow it instead. It's got big plans for both you and your passion. Maybe not immediately but eventually which brings me to my final point.
Being Impatient with the Process
An author by the name of Shannon L. Alder once said, "Every talent you have is not wasted. It is there because of a reason and God will open that door when the right time comes along to use it." I think this is a great place to conclude this piece because another mistake that people make when it comes to following their passion is that they don't apply patience ("bearing provocation, annoyance, misfortune, delay, hardship, pain, etc., with fortitude and calm and without complaint, anger, or the like" and "quietly and steadily persevering or diligent, especially in detail or exactness") to the process.
How can you know if you're impatient and not just eager? You're always anxious or stressed out. You make impulsive or snap decisions. You're constantly in a rush—mentally, emotionally and otherwise. You tend to be irritated a lot or get angry easily. You don't know how to rest well. Here's a real good one—when you start something and it doesn't immediately pan out the way you want it to, you up and quit. Over and over and over again.
Sometimes, the things that we want to manifest from our passion don't, simply because we're so busy trying to "make things happen" on our own, that we're flying past the doors—the people, the opportunities, the resources—that God is affording us if we'd just stop and look at/acknowledge them.
Passion doesn't work without patience. If you want to see your passion thrive, don't make this mistake of not letting patience perfect and prepare you for what passion—and the Universe—have in store.
Want more stories like this? Sign up for our newsletter here and check out the related reads below:

5 Signs You Are Living Your True Purpose
How To Handle "Purpose Fatigue"
This Former Stylist Quit Her Job To Follow Her Purpose Of Helping Homeless Women On Their Period
This Is How The Founders Of CurlFest Turned Passion Into Profit
Feature image by Getty Images
"There is no greater gift you can give or receive than to honor your calling. It's why you were born. And how you become most truly alive."—Oprah Winfrey
OK, I'm just speaking for myself when I say this, but when I reflect back on my own college experience, I think the worse thing a parent can do is make—and by that, I mean basically force—their child to enroll into a college/university when they are only 17 or 18 years of age. The reason why I say that is because when I graduated from high school at the age of 17, I had absolutely no clue what I wanted to do with the rest of my life. And college? A big part of what it helps you to do is prepare for your career, which hopefully ties in very well to your life's purpose.
For a lot of young people, it would be better for them to get a full-time job, join AmeriCorps, teach overseas—do something that gives them some time to mature and figure out a few things before thousands of dollars gets shelled out on what ends up being a PhD in life rather than in education.
The chick I am now? I would go to college and get all A's easily. That's because I currently know what my purpose is. And oh, how life is so much more fulfilling, exciting, and even easier when we know what we were sent here to do and we're actually doing it.
Not to say that life doesn't come with its challenges from time to time, but I can confidently say that the most miserable people I know are the ones who either don't know what their purpose is or they put other things before their purpose.
How can you know what category you fall into? If you're living out your purpose, these first five points will fully resonate:
5 Signs You're Living In Your Purpose
1. You Feel a Profound Spiritual Connection to a Higher Power
Growing up, one of my favorite shows was Family Ties (it's still got one of my favorite theme songs of all time—"sha-na-na-nah"). Like a lot of little girls, regardless of ethnicity, Michael J. Fox was a crush of mine. Oh, but it wasn't until he was diagnosed with Parkinson's disease that he and his wife (someone who actually played his girlfriend on the show) became heroes of mine. I remember watching him on a 20/20 interview years ago. When the interviewer asked him if he was bitter about having the disease, he casually said, "I'm honored that God would entrust me with it."
Although he made quite a mark as an entertainer, Michael has changed lives and affected legislature since he's had Parkinson's. And there's no way he could be so in tune with himself that he'd be grateful for having such a debilitating disease without having some sort of connection to the Most High. That's why I'm totally with him when he says, "I believe purpose is something for which one is responsible; it's not just divinely assigned."
One way to know that you are living in your purpose is there is a profound sense of spirituality that's attached to it. Not only that but you somehow feel disconnected to that Source when you're not doing what you know you were put on this earth to do.
2. You're Creating More Than You're Copying or Duplicating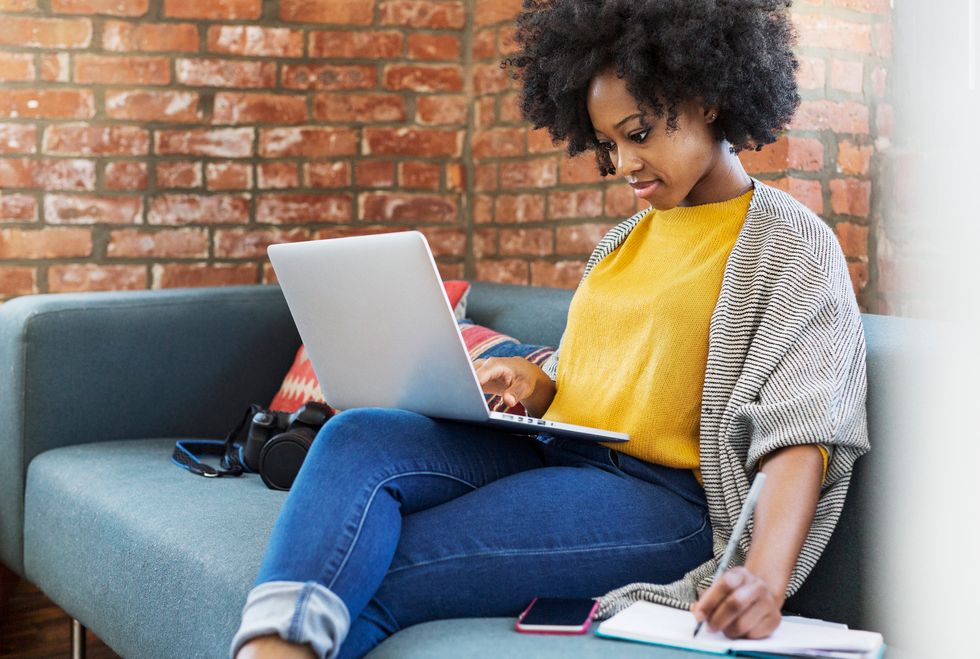 Getty Images
One of my absolute favorite t-shirts (that you can cop here) simply says, "Created by the Creator to Create." That spiritual connection that I spoke of? One of the things that it does for people who are tapped into their purpose is it shows them how to be truly and authentically creative. Creative people are productive. Creative people are risk-takers. Creative people are originators. Creative people blaze trails more than they follow them. Creative people are the ones who come up with ideas that can't really be compared to anything else. That's because they'd rather create their own blueprint than mimic someone else's.
If you're out here coming up with plans and concepts that folks are calling clever, ingenious, and visionary; if you spend more time praying, meditating, and seeking within than copying or duplicating what folks have already done, this is another pretty telling sign that you're operating within your purpose.
3. Your Natural-Born Gifts Are Being Used
I once heard a pretty good explanation for the difference between our gifts and our talents. Gifts are what come naturally to us; they are the things that we do exceedingly well without a lot of effort on our parts. Talents, on the other hand, are things that we're pretty good at, but we still have to be some extra work in.
My brother? He has a gift for singing. It's like he eats and sleeps it. Me? Folks close to me know that I also can hold a tune, but I consider mine to be a talent. Oh, but put a laptop in front of me and sometimes I'm typing out 8,000-10,000 words a day. It comes very naturally to me to do that. My mother says that when I was a toddler, my favorite thing to do was shake newspaper. For my brother, on the other hand, it was banging on pots and pans. Hmph. Makes sense.
A friend of mine (who is an award-winning producer and a gifted singer in his own right) gives this advice on gifts vs. talents. "If you put all of your effort into doing what you do average, you'll become OK at it. But if you put that into what you are already great at, you become unstoppable. Supernatural, even."
No doubt about it—if you're utilizing your gifts, DAILY, this is another indication that you are working within your purpose.
4. You Are Benefiting Others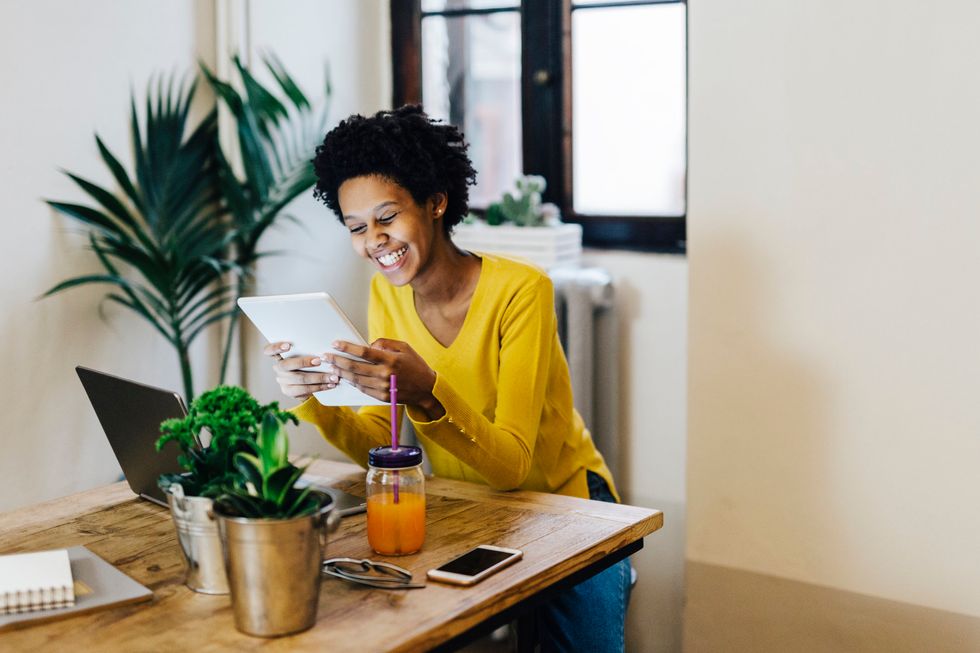 Getty Images
This is a good one. A writer and minister by the name of Frederick Buechner once said, "Purpose is the place where your deep gladness meets the world's needs." Purpose, by definition, means the reason why we exist. None of us created ourselves, so it's very selfish to use our gifts and abilities purely for personal gain (I'll get more into that in just a sec).
Just think about it. Some of the most profound figures in our earth's history (Mother Teresa, Gandhi, Dr. Martin Luther King, Jr. immediately come to mind) are individuals who used what they had and who they were to help and benefit others.
If you can immediately list 3-5 ways how what you're doing with your life is making the lives of others better, feel good about yourself. It's one more clue that you are living within your purpose.
5. Your Good Days Far Outweigh the Bad
I am not the richest person on the planet. I have trials and tribulations just like everyone else. But guess what? I love my life. I really do! I can't remember the last time I woke up, thought about what was on my to-do list and wanted to stay in bed rather than tackle those things head on.
A big part of this is because I know—that I know, that I know—that I am doing just what I was created to do. When you have that kind of clarity, confidence, and self-awareness, you can't help but feel good about yourself and what only you can do, in your own special way, while being on this planet.
So, now that we've touched on how to know if you're living out your purpose, what are some red flags that you're not?
3 Signs You're Not Living In Your Purpose
1. Money or Fame Is Your Sole Motivator
There are a lot of people out here—almost to the point of it being an epidemic—where, if you tried to figure out how they got rich (in an honorable way) or what they are famous for (that's worth any merit), you tend to draw a blank. Far too much of society is consumed with being wealthy and having fame. It doesn't really matter how they do it, so long as they do. There's a word for that; it's a mercenary. A mercenary is someone who does something solely for money or some type of reward.
There's nothing wrong with making money. We need it to live. Fame is cool, so long as your fame is influencing people for the better (some of the folks making money off of YouTube alone blow my mind when it comes to what they are doing with their platform…it ain't good).
But individuals who are truly living out their purpose, money, and fame doesn't motivate them. Growth does. Helping others does. Feeling a sense of accomplishment that they can be proud of today and when they take their last breath does.
In the pursuit of purpose, it's always a good idea to do a random gut-check to see what is inspiring you to do the things that you do. It reveals a lot.
2. You Can't Explain Your Purpose in Three Words/Phrases
Something I'm a firm believer of is you should be able to explain your purpose in three words or three (short) phrases; otherwise, you probably don't know. Me? Sex, marriage and the Sabbath are my lanes. They all tie in together because they are covenant principles (my first name speaks to having a covenant with God in Hebrew too). If there are any things that I can never get enough of when it comes to researching, writing and speaking on, it's these topics.
When you know something down in the deepest depths of your being, you don't need a lot of words to explain it. This is what I believe about purpose. That said, if someone were to walk up to your right now and ask, "What's your life's purpose?" could you break it down in three words or phrases? If not…why not?
3. You Constantly Feel Incomplete
A Canadian writer by the name of Oriah once said, "It doesn't interest me what you do for a living. I want to know what you ache for, and if you dream of meeting your heart's longing." Amen.
Sometimes I get tired. Sometimes I am irritated. Sometimes, walking in my purpose is literally a faith journey. But when it comes to fulfilling my purpose, if there's one thing that I never feel, it's incomplete.
This is my final "please take note" indicator that you may not be living within your own purpose. When you're doing what you were sent here to do, no matter how hard life gets sometimes, you still feel an unexplainable sense of wholeness and inner peace. How could you not? You're living out the reason for your existence; nothing is more powerful or reassuring than that.
Even if you've got a high-paying job or you're currently doing something that you constantly get praised for, if deep down, you don't feel whole and complete…don't ignore that tug at your spirit. It's a sign that you're either not fully or not at all living out your purpose.
Stop, reflect and find it. As soon as possible. Because the world certainly needs you functioning in your purpose. After all, that's the main reason why you're here.
Featured image by Getty Images.