We don't have to tell you how neglected 4C hair is when it comes to the beauty industry. Even though brands routinely hit the market with new launches they say were formulated to work on all hair textures, it often doesn't take long for ladies with tighter textures to refute those claims and head back to the drawing board to replicate the concoctions they've crafted over the years to cleanse, hydrate, and define their curls and coils.
More power to the beauties who have time to put in that amount of work, but we think we speak for everyone when we say 4C ladies want to hit the aisles and pick up products that work for them straight off the shelves like everyone else -- as they should. To make it a bit easier to do that, we've put together a list of the best products for 4C hair so you can take the guessing game out of shopping and ship items perfectly suited for your strands right to your home this holiday season.
*Some links are affiliate links. If you make a purchase, xoNecole may earn a small commission.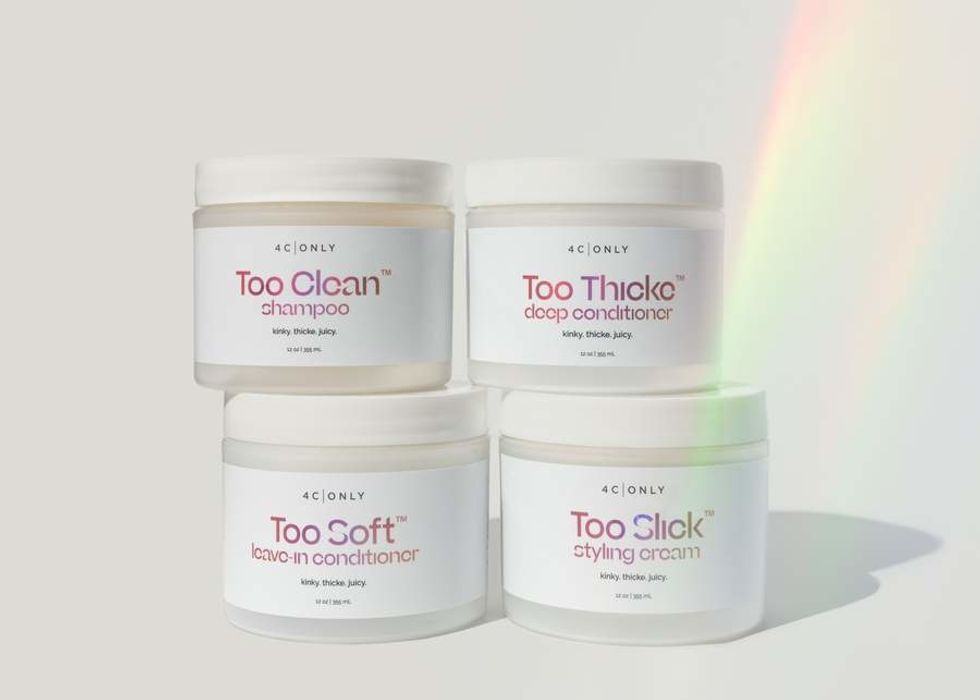 4C Only
The name says it all when it comes to this new brand dedicated solely to cleansing, conditioning, and styling 4C textures. The Too Easy Collection is a worthwhile collection as it contains a shampoo, deep conditioner, leave-in conditioner, and styling cream designed to cut your wash and style time down to 1-2 hours per week.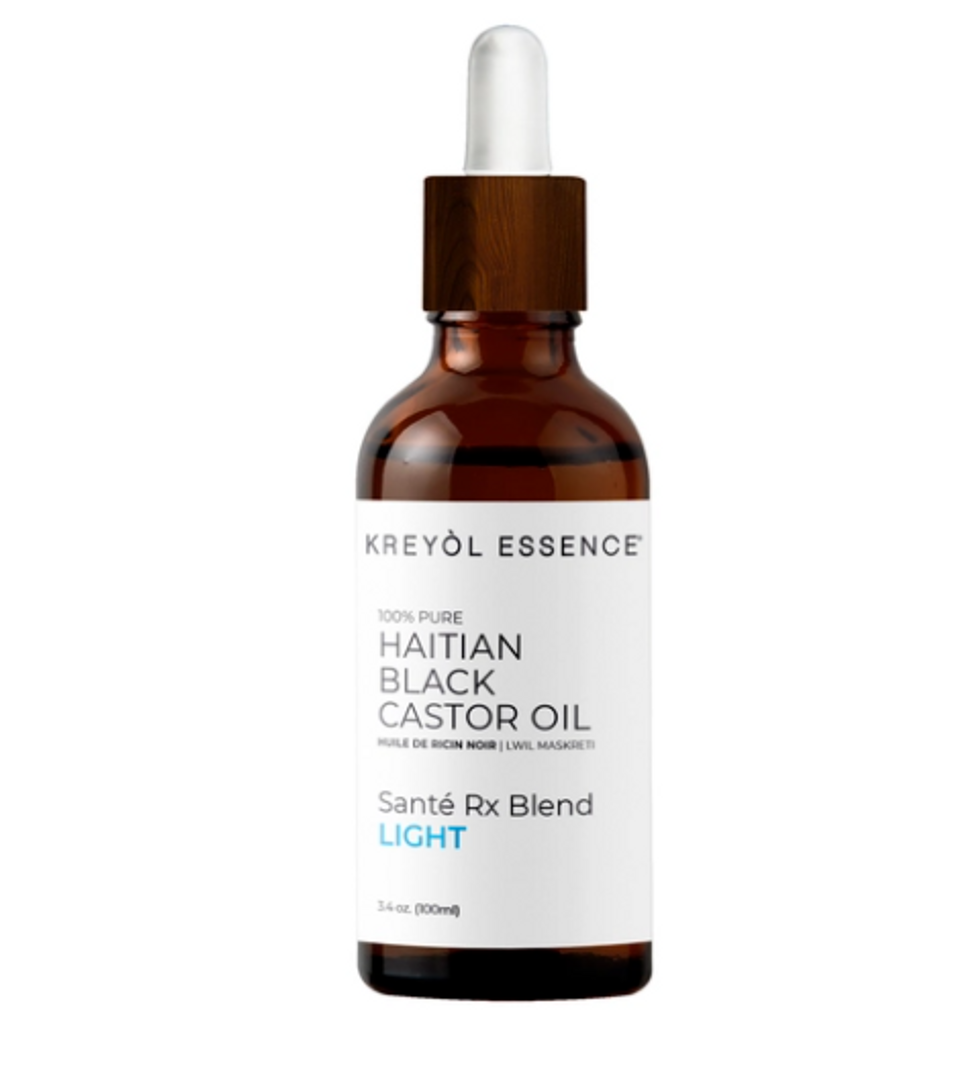 Reap all the moisturizing, hair-retaining, growth-promoting benefits of Jamaican Black Castor Oil but in a lighter, silkier, more absorbent form in this Kreyol Essence Black Castor Oil. Beyond the benefits to your hair, you'll also be supporting Black women in the U.S. and Haiti as the founder of Kreyol Essence is a Black woman who employs a 90 percent female staff in her native home.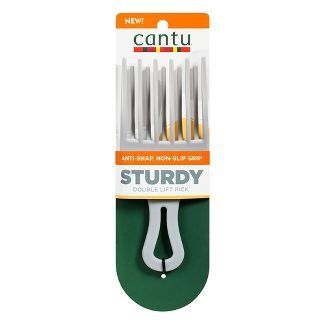 Everybody knows a twist out can't pop until you pick it out. Cantu's Sturdy Double Lift Pick helps lift curls without compromising definition. And like the name suggests, it's durable enough to withstand even the thickest hair.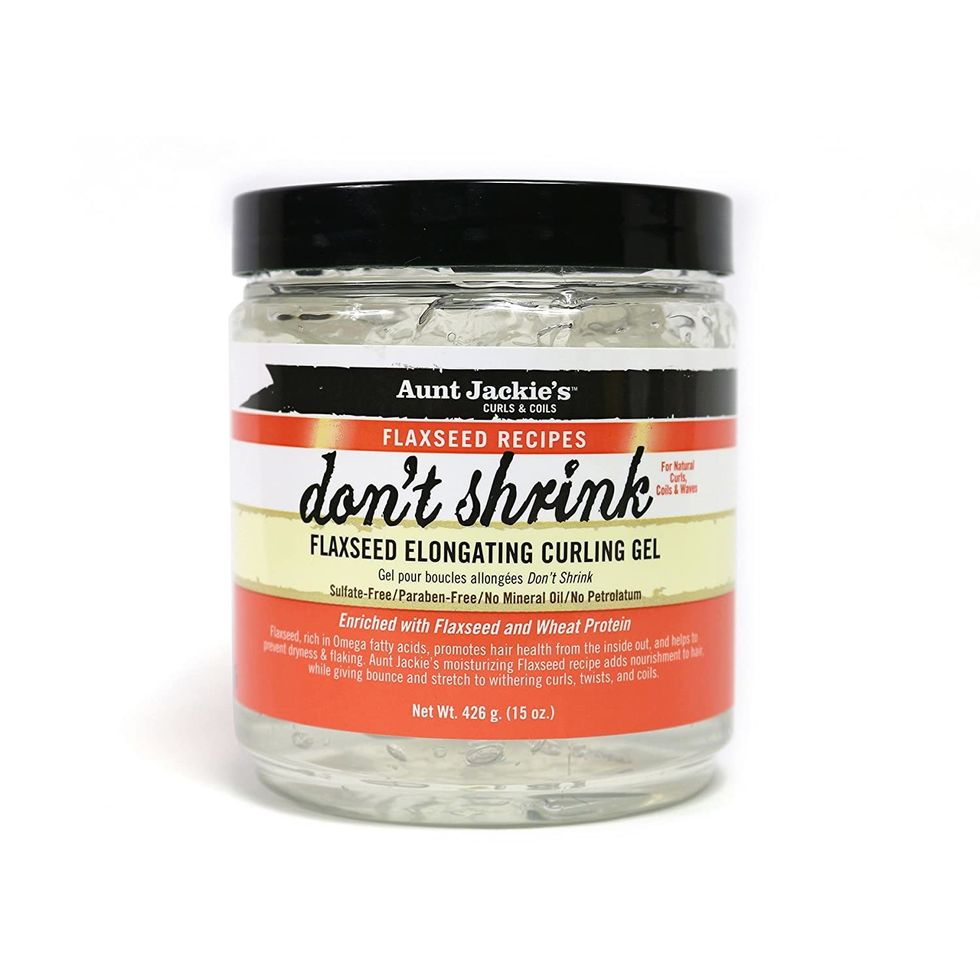 Aunt Jackie's
Fight shrinkage with this fan favorite that helps elongate curls while it promotes hair health with flaxseed and wheat protein.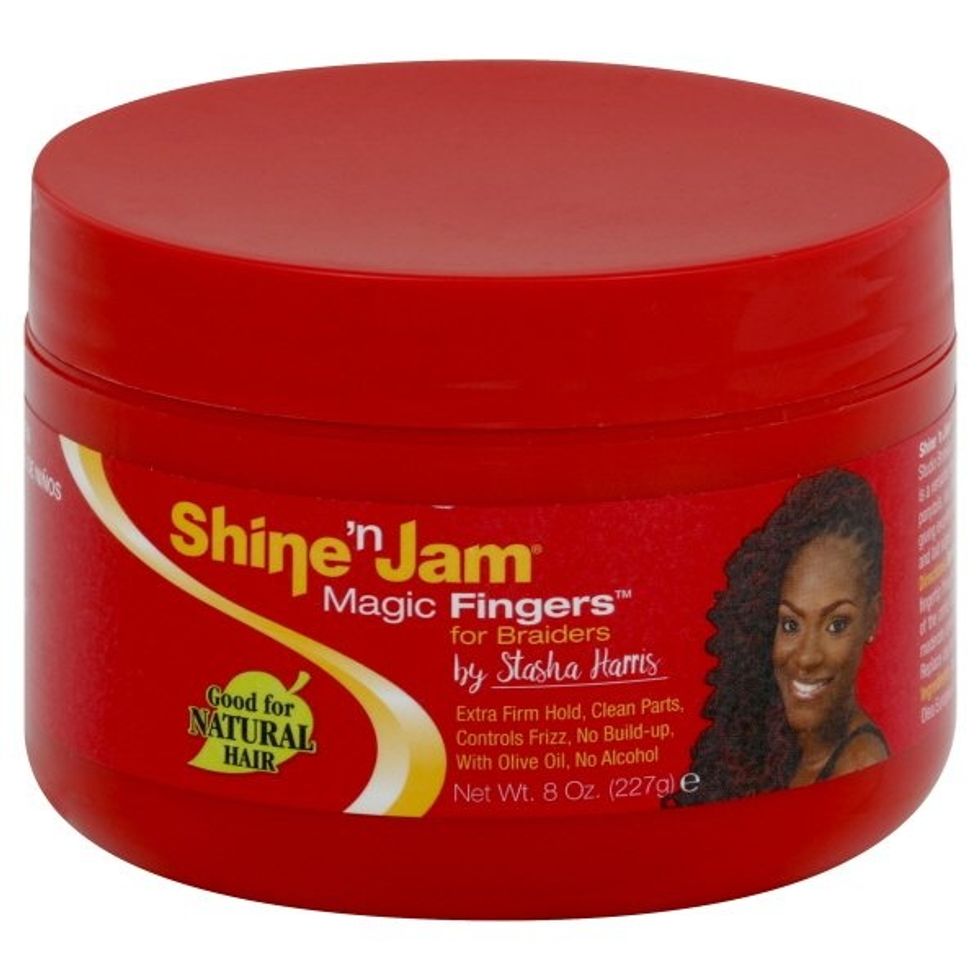 Walmart
If you became a pro at doing your own braids and twists during the pandemic, you know how crucial this jam is for controlling frizz without drying out hair or adding buildup.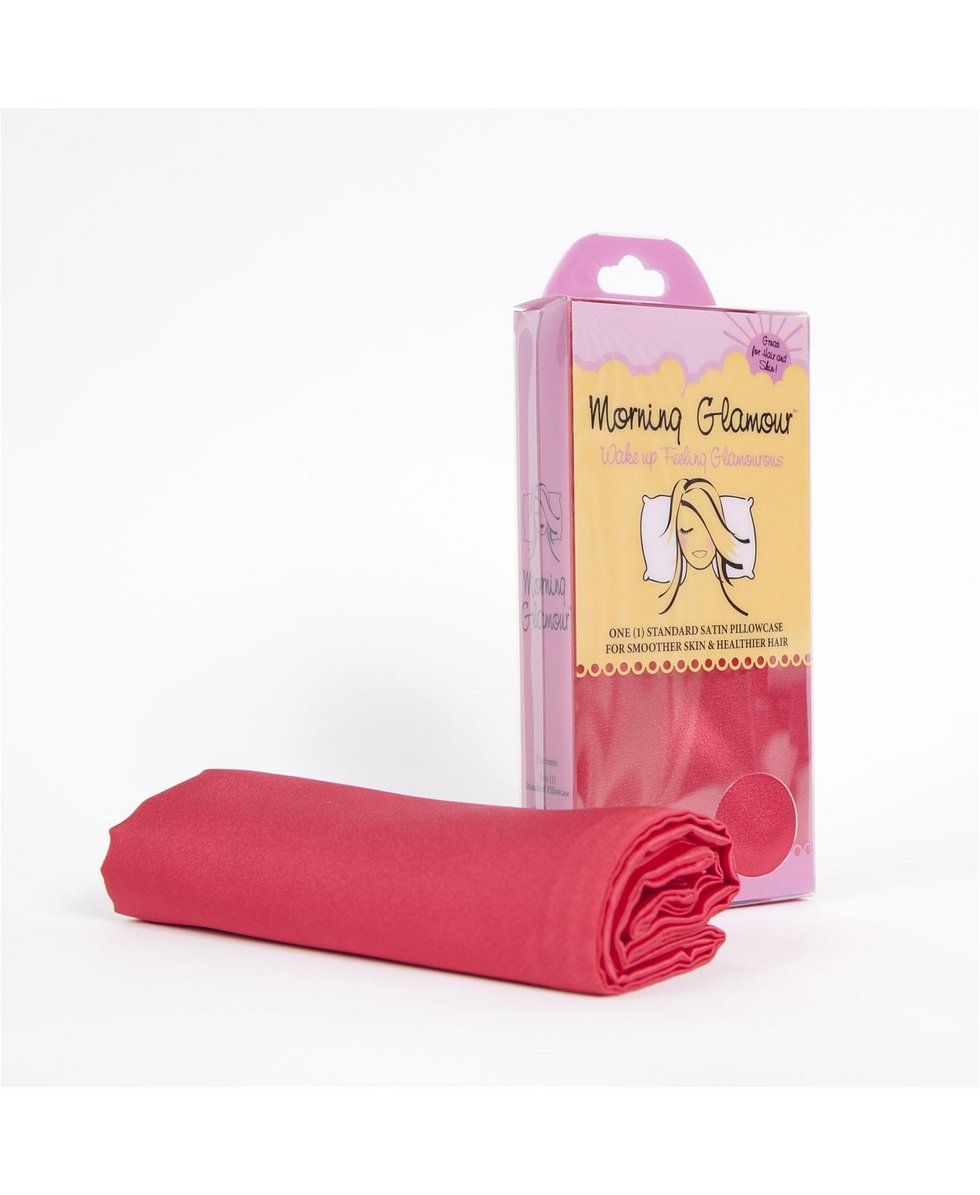 Macys
We don't have to tell you how crucial satin pillowcases are to hair health if you don't wear a bonnet at night. Jump on this holiday sale and score a couple to protect your hair from friction and breakage.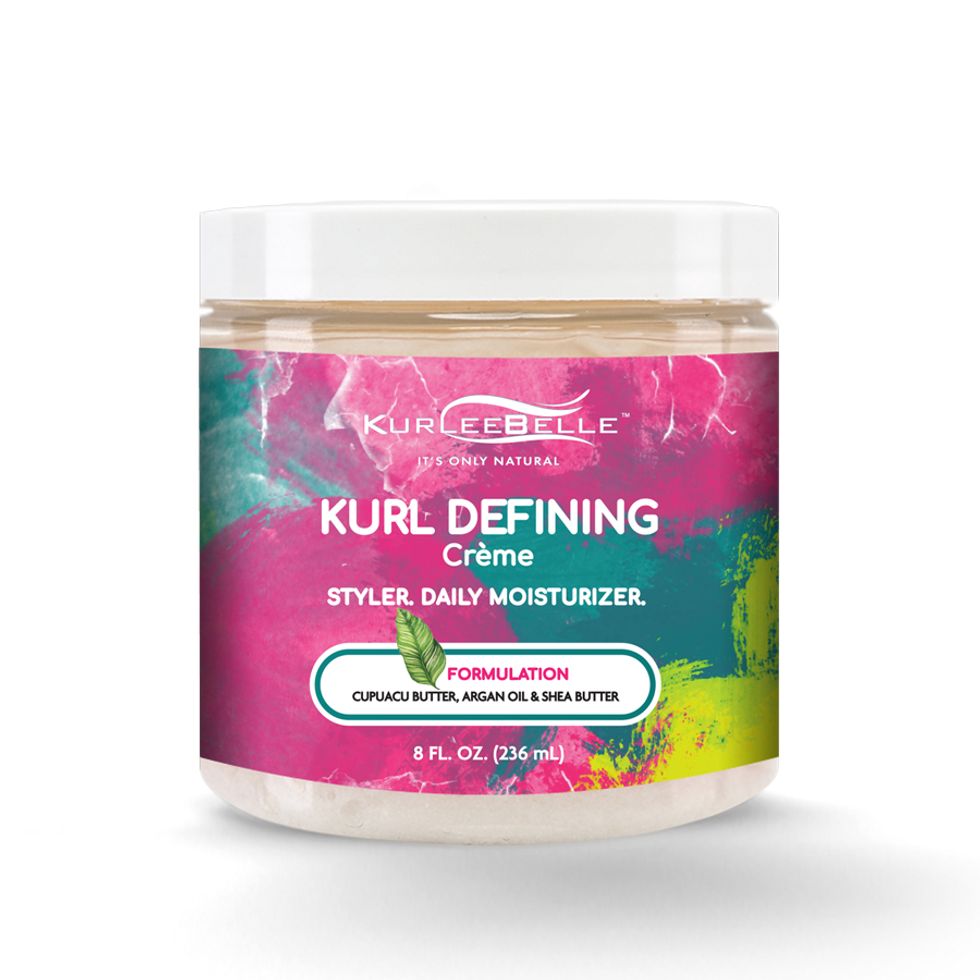 Kurlee Belle
"Twist Out Queen Approved," this creme is made from Cupuacu, Shea Butter and Argan Oil to "melt" into hair and produce smooth, hydrated defined curls.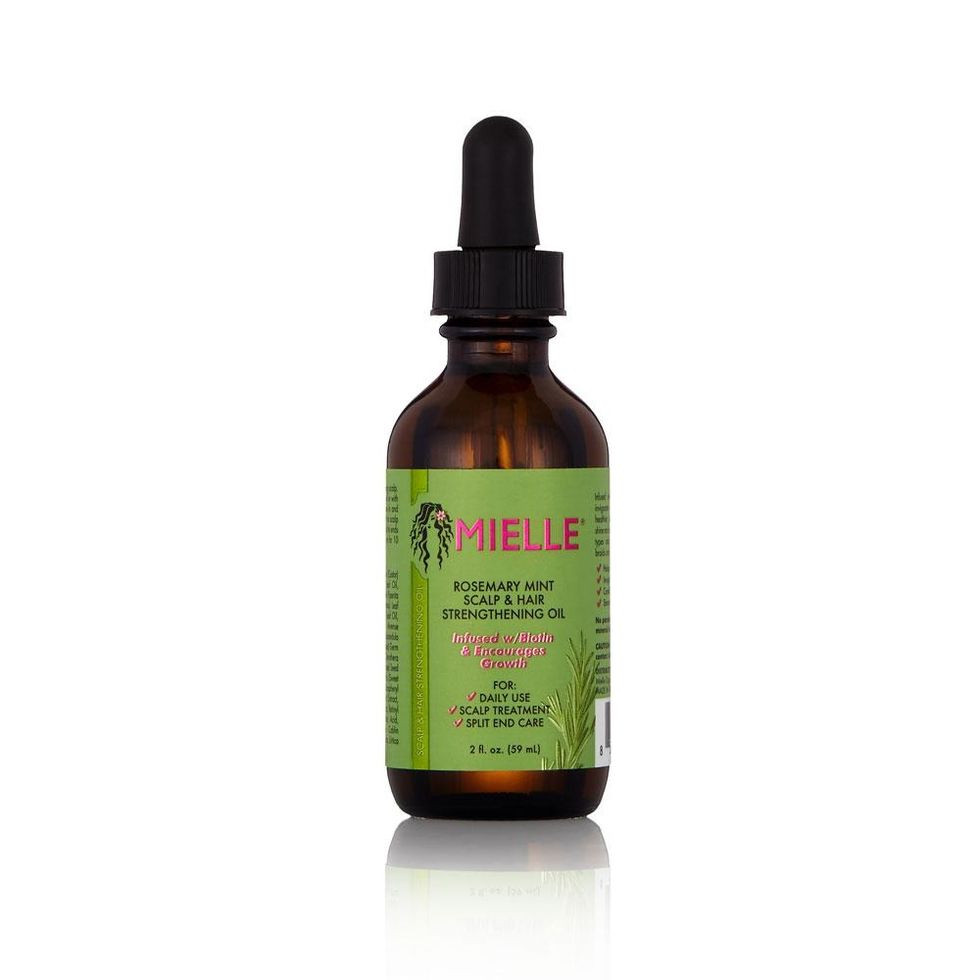 Mielle Organics
Healthy hair starts with a healthy scalp and that's true for all textures. This growth oil helps nourish hair follicles to promote growth and prevent dry scalp while also smoothing split ends with its formula that's a mix of natural ingredients and essential oils to retain length.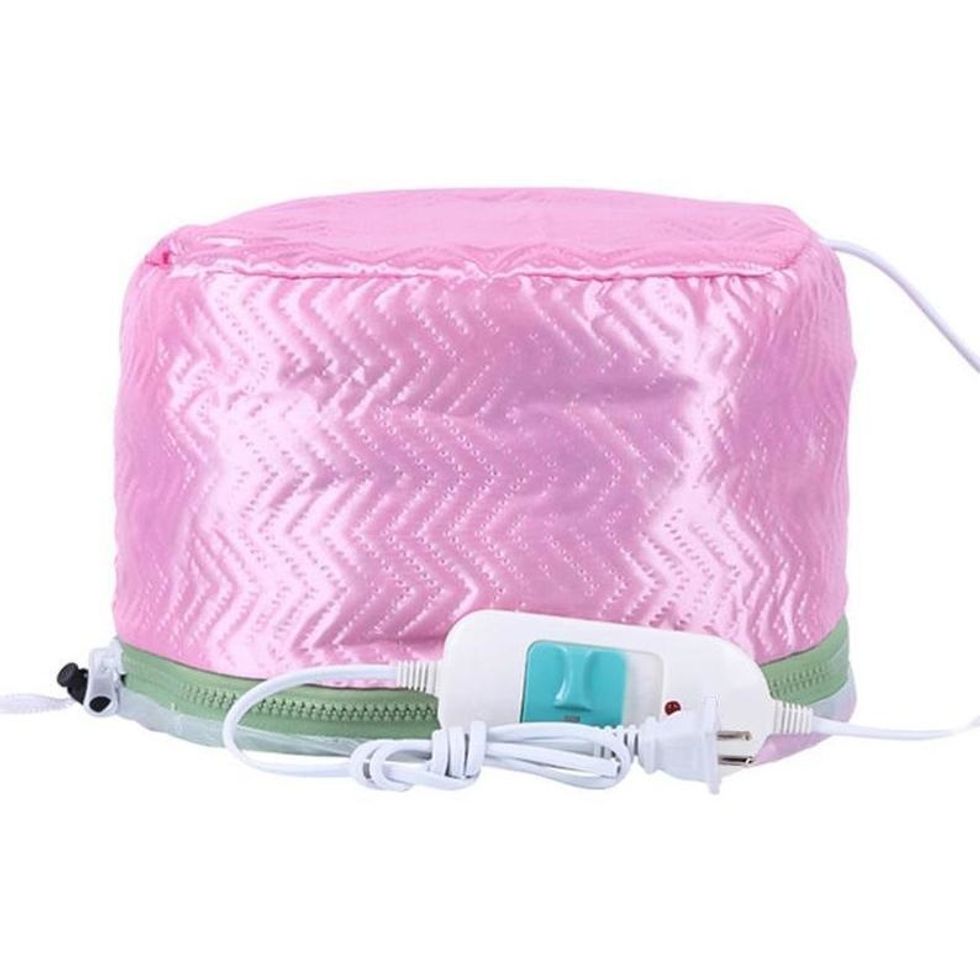 Dreadlock
A common complaint among loc wearers is that products don't penetrate their hair shaft. If that's your struggle, it's most likely time to take a step back and focus on treatment rather than touching up locs with a water, oil, or gel. This electric steamer cap, which works for all natural-haired ladies, loc'd or not, eliminates a lot of the mess that comes with other steamers while still allowing you to get a salon-level hydration treatment right from the comfort of your home.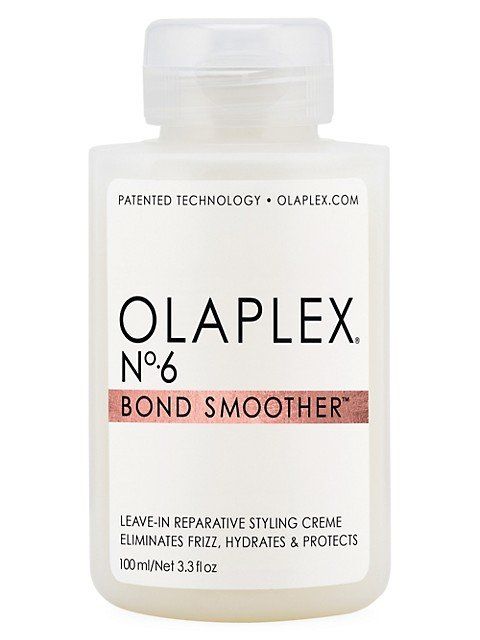 Olaplex
Color-treated hair requires extra TLC and Olaplex's bond smoother is many natural's go-to for hydrating and protecting hair from the damage chemicals can ravage on strands.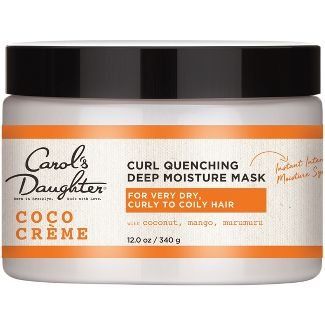 Carol's Daughter's Coco Crème collection was created specifically with coarser textures in mind. The Curl Quenching Deep Moisture Mask is formulated with coconut oil, coconut milk, mango butter and murumuru butter to help hydrate extremely dry textures
Featured image by Shutterstock
Keep reading...
Show less
It's no secret that shopping for new hair products isn't always an easy task. With so many different brands and products hitting the market, it can be hard to figure out what will actually work on our hair. Whenever I visit my local drugstore or beauty supply store, I spend so much time scrounging the internet for reviews and texting my girlfriends for advice before committing to purchasing a product. But, finally, a solution exists that makes haircare shopping more efficient for Black women everywhere.
Meet: the Coily app.
Founded by tech entrepreneur Asha Christian, Coily is a one-stop-shop for product reviews, product recommendations, and hairstyle inspiration. "After spending money on edge gels that didn't work, moisturizers that left flakes, or wigs that didn't last that long, I just got frustrated and decided to pair my background in technology with my passion for hair and create Coily," Christian says.
After beta testing the app in Guyana in 2019, Coily made its official U.S. debut in February of this year. One of the app's most enticing features is its barcode scanner. "You can walk into a store and scan a barcode on a hair product or even scan a product you have in your home and see product reviews for it," Christian says. "You can see image results of women who use the product on their own hairstyles. You can also sort those reviews and styles by your unique hair type."
To make your experience more personalized on the app, you can fill out Coily's hair quiz– a brief survey that asks questions about your hair texture and hair goals. Filling out the assessment unlocks your ability to receive curated product and hairstyle recommendations in the app.
Christian says that the community-focused features of the app have also received positive feedback. Coily users can upload hairstyle recipes, share product reviews, bookmark hairstyles, and build community with other haircare lovers on the app. One of Coily's standout elements is its hair type percentage match feature. You can visit any users' profile on the app and see how similar their hair type is to yours. "I know, it's been exciting for [users] to click on a profile and see that they have like a 60% match or an 85% match, and then be able to see how exactly they match up," Christian says. "They can see if they both style their hair a certain way, if they both have a certain hair texture, or even if they both have dyed their hair in the past six months."
As she maps out the future of Coily, Christian has her sights set on growing the platform into the largest and smartest black, black haircare marketplace in the world. Her next move? Brand partnerships. "Some of the coolest feedback we've gotten is that once they discover their products, they wish they could buy it right then and there on the platform," she explains. "So, we've spent the last month creating brand partnerships so that we can begin selling products on the platform this month." In line with her mission to encompass the Black haircare system from end to end, Christian also plans to add hairstylist booking to the app so you can easily browse and book appointments with stylists in your area.
You can download Coily in the App Store and stay connected with the brand on Instagram, Facebook, and Twitter.
Featured image by Shutterstock
Keep reading...
Show less
At every stage of her career, Gabrielle Union has adorned beautiful hairstyles– from protective styles to edgy bobs. That's why when she announced the launch of her hair care line Flawless by Gabrielle Union in 2017, it seemed like a natural move. The 10-product collection was a hit at Ulta Beauty, and all seemed well. But behind the scenes, Union was dealing with personal struggles. In several recent interviews, the actress and entrepreneur shared that during that time she began experiencing hair loss due to multiple rounds of IVF, and was pressured by her white hair care brand investors to promote a product she wasn't satisfied with.
After taking three years to reimagine the brand, Flawless is officially back and better than ever. This time around, Union teamed up with her longtime hairstylist and friend Larry Sims. Together, the duo worked to create a new and improved line that offered textured-hair friendly formulas at an affordable price point (FYI: everything is $10 or less).
During my most recent wash day, I had the chance to try four of the staple products from the Flawless collection. Ahead, I'm sharing my honest thoughts on how they worked on my curls.
My Flawless By Gabrielle Union Haircare Review
Hydrating Detangling Hair Shampoo
First up, the Hydrating Detangling Hair Shampoo. For me, the perfect shampoo is one that cleanses all of the build-up from my hair and scalp without drying it out. This one did just that. When I applied it to my hair, it created a luxurious lather and as I worked it throughout my hair and scalp, the shampoo made detangling my hair a breeze The shampoo is formulated with a potent blend of oils and butters–including Coconut Oil, Shea Butter, Passionfruit Seed Oil, Rice Oil Complex, Acai Palm Oil, Moringa Seed Oil, and Brazilian Bacuri Butter–so my hair felt intensely hydrated and super soft after rinsing it out.
Hydrating Co-Wash Cleansing Hair Conditioner
I followed up with the Hydrating Co-Wash Cleansing Hair Conditioner. The conditioner has a thick, creamy texture so I knew immediately it was going to envelop my hair in a cloud of moisture. It is infused with tons of hair-loving ingredients like Castor Seed Oil and Acai Palm Oil, and together they work to nourish the hair. Per the instructions, I massaged it into my hair from root to ends for five minutes. When I washed it out, my curls were so juicy and full of moisture. I can honestly say Gabby and Larry did their thing with this conditioner.
Detangling Leave-in Hair Conditioner
Flawless' Detangling Leave-in Hair Conditioner is my favorite product out of the four that I've tried from the line–hands down. After I hopped out the shower and squeezed out excess water from my hair using a cotton t-shirt, I sprayed the leave-in conditioner liberally all over my head. It instantly soaked into my strands and added more moisture into my curls. When my hair fully dried, I was left with curls that were incredibly soft and bouncy. This leave-in conditioner spray also doubles as a great hair refresher. I've loved using this post-wash day to rehydrate my curls and make them pop.
Defining Curl Hair Cream
I finished things off with the Defining Curl Hair Cream. Upon opening the jar, I was immediately greeted by a fresh and subtly sweet scent. I worked the product into each section of my hair, making sure to distribute an even amount to each area. After letting my hair air dry, I noticed that the cream provided my curls with noticeable definition and reduced frizz. My one complaint: the cream left a bit of an oily residue on my hair after use.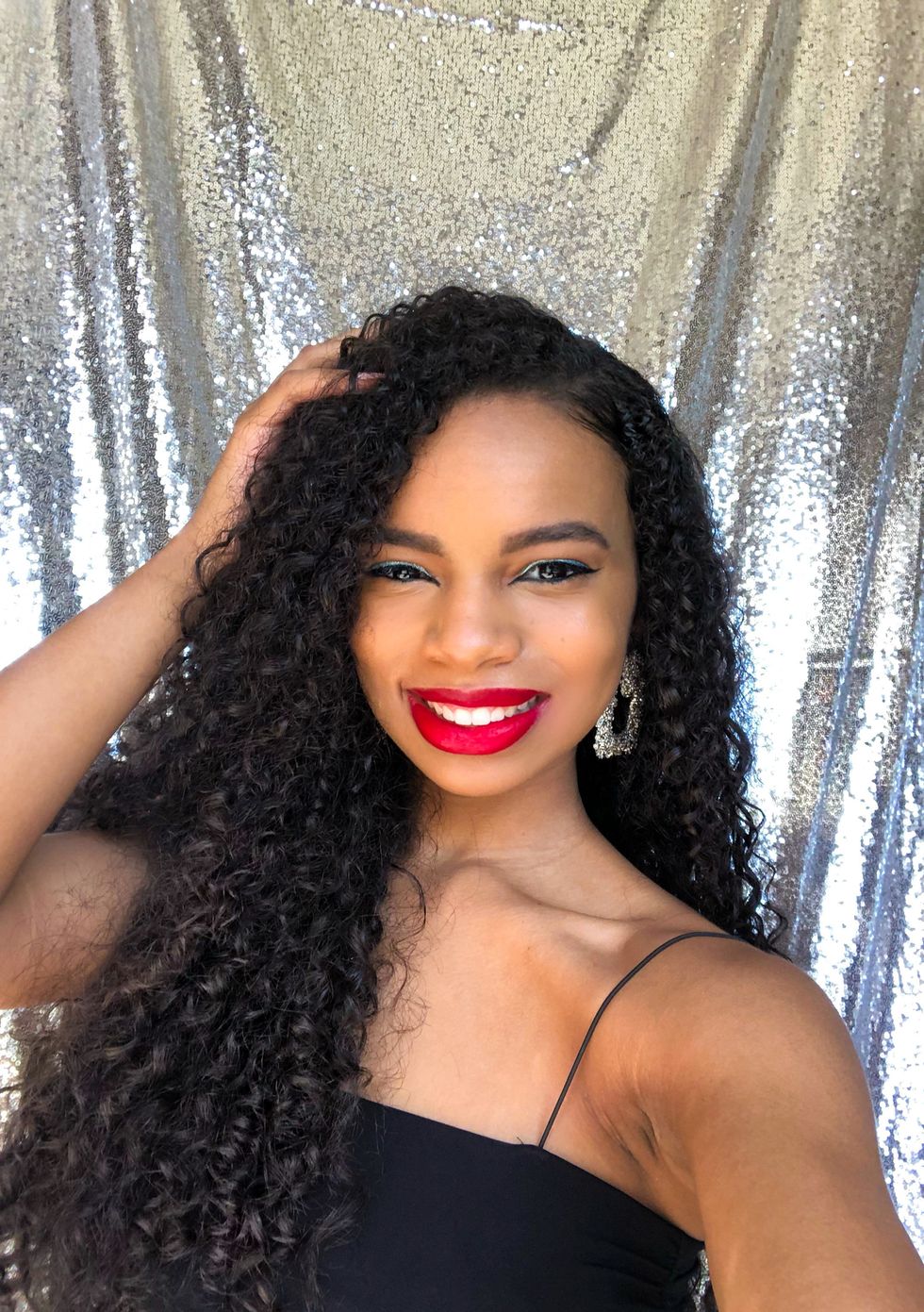 Olivia Hancock/xoNecole
The Final Verdict: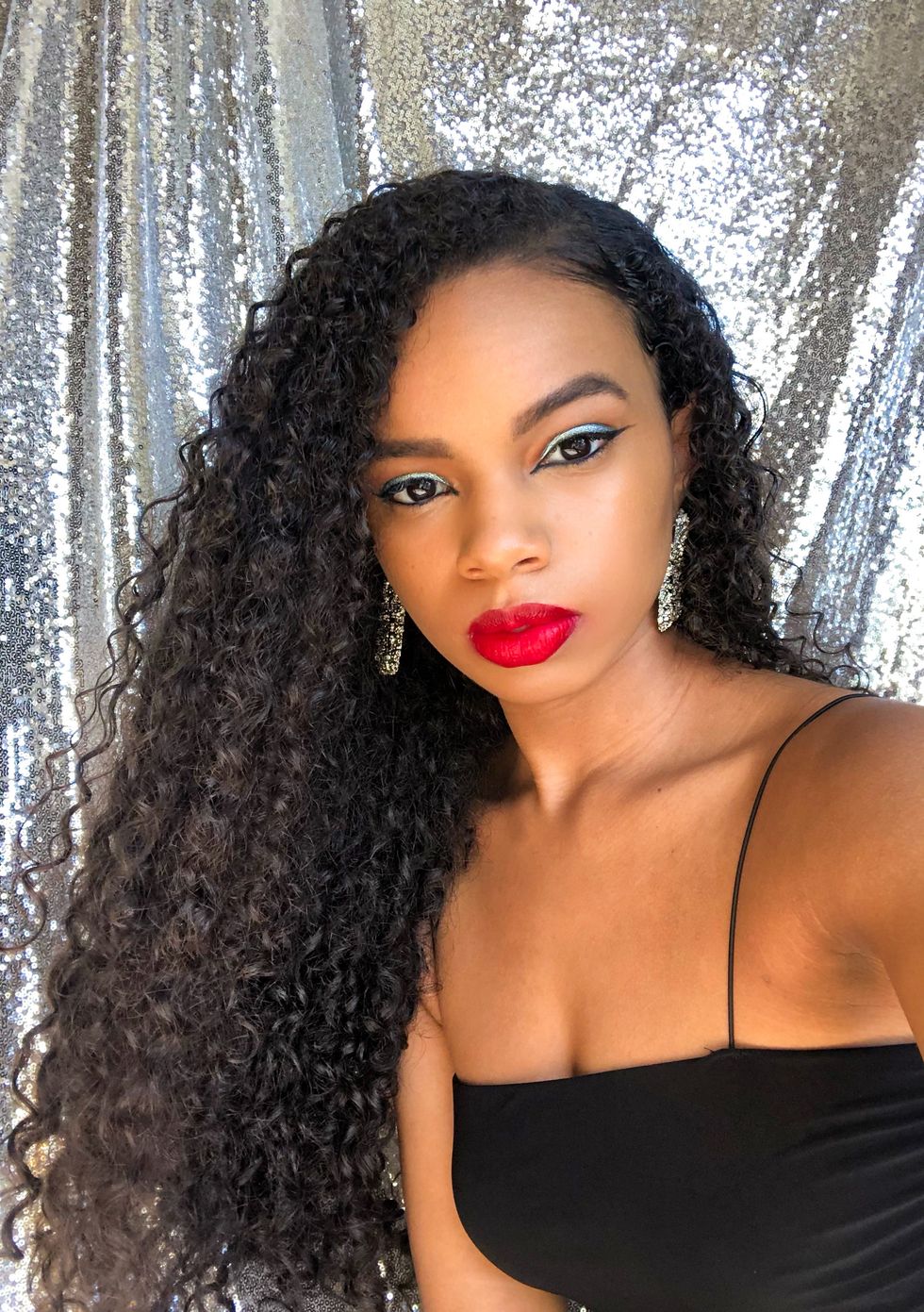 Olivia Hancock/xoNecole
I'm a true Gabrielle union stan, so it's been so beautiful to see her relaunch Flawless on her own terms. It's incredibly clear that Union and Sims put so much of their heart, soul, and energy into the brand to ensure that these products were formulated for us.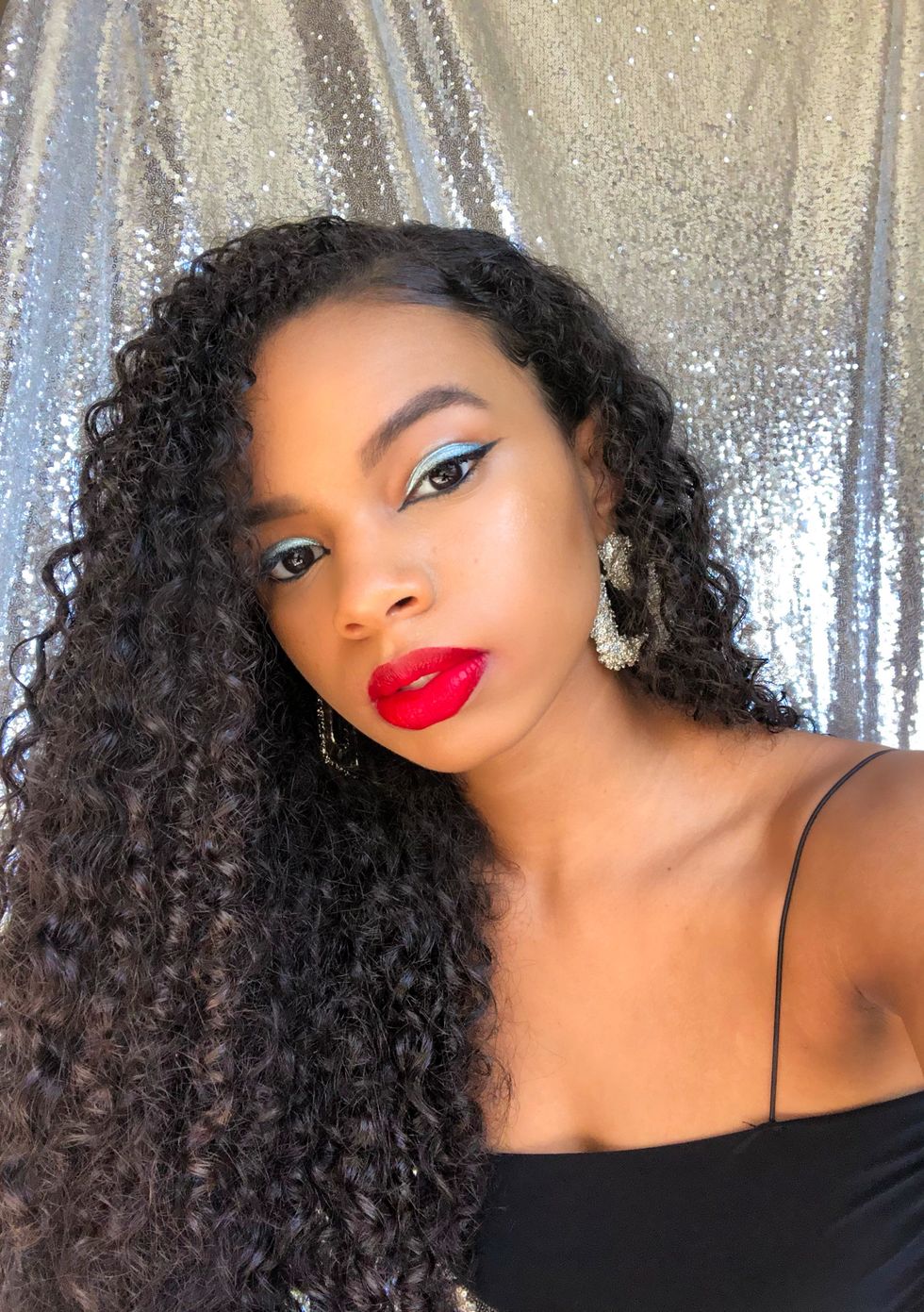 Olivia Hancock/xoNecole
As with any haircare brand, the products have been met with mixed reviews but I went into my wash day with an open mind. Overall, my first experience with Flawless was largely positive and my curls were definitely popping after trying the products. After giving the brand a try, I am certainly eager to try more from the Flawless range.
Featured image by Olivia Hancock for xoNecole
Keep reading...
Show less
This article is in partnership with Ulta Beauty.
When it comes to blowing out natural hair, it can be tricky. Naturally, our hair thrives with less manipulation, but that doesn't mean you can't blow it out from time to time. Depending on your hair, it could cause damage depending on how often you blow out your hair and how much heat you add to it. It's no doubt that blow-drying your hair is less damaging than flat ironing it, but if not done correctly and too often you may sacrifice your curl pattern.
This week's Ulta Beauty Gorgeous Hair Event has a lot of great sales on products and tools that will make blowing out your hair healthier and easier. One of the best dryers to use on natural hair is the Deva Curl Devadryer and Devafuser, which is 50% off this week. It's a two-in-one dryer that you can use for drying your curls or blowing it out without too much heat.
Here's a step-by-step tutorial of how to get the perfect blowout without ruining your curls and what the best products to use are.
Step 1: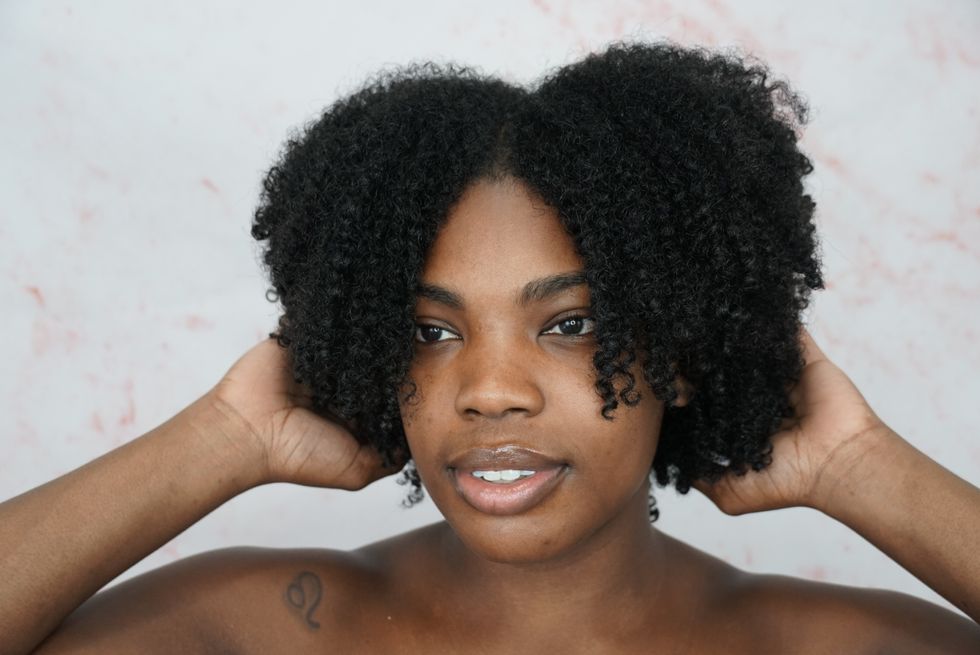 Krissy Lewis for xoNecole.com
Start with your hair washed and conditioned.
Step 2: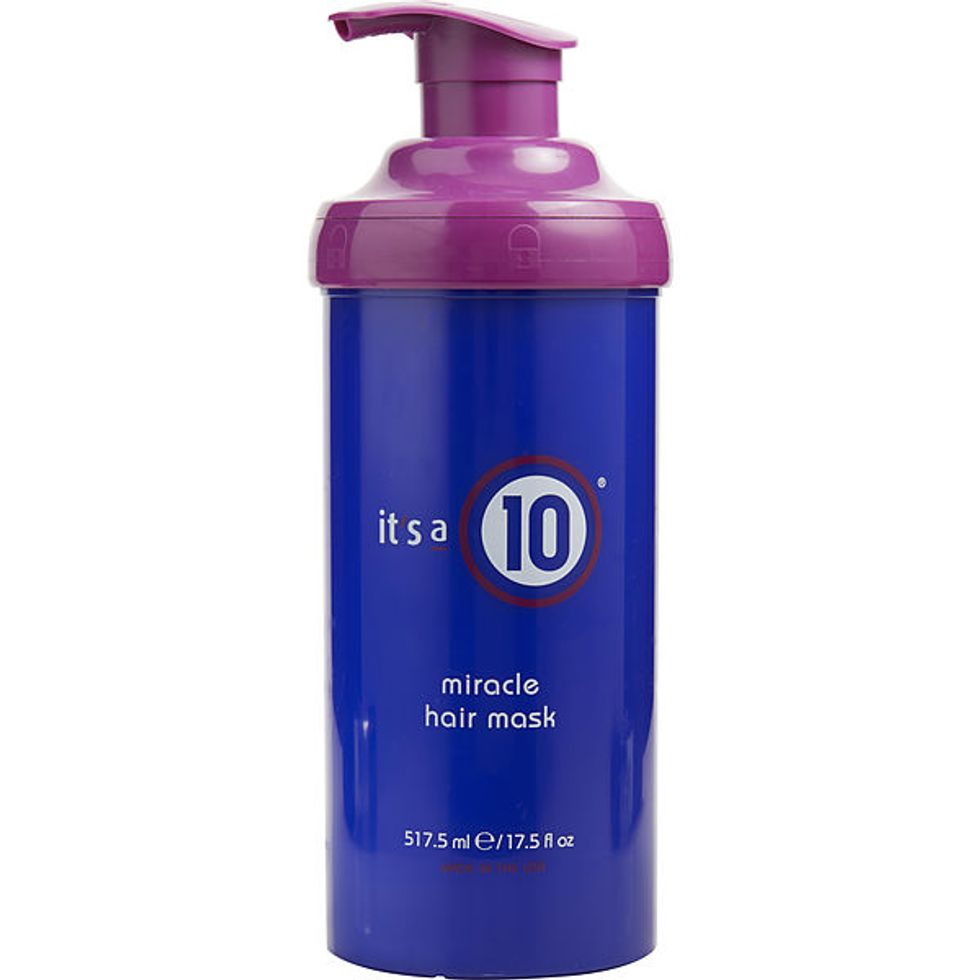 Ulta Beauty
Deep condition your hair with the It's A 10 Miracle Hair Mask and apply a medium palm-sized amount all over your hair. This hair mask helps strengthen and protect hair while softening it. Deep conditioning is important, especially when preparing for your blow out. The It's A 10 Miracle Hair Mask is on sale for 24 hours only today Oct. 10 for 24 hours only at 50% off.
Step 3: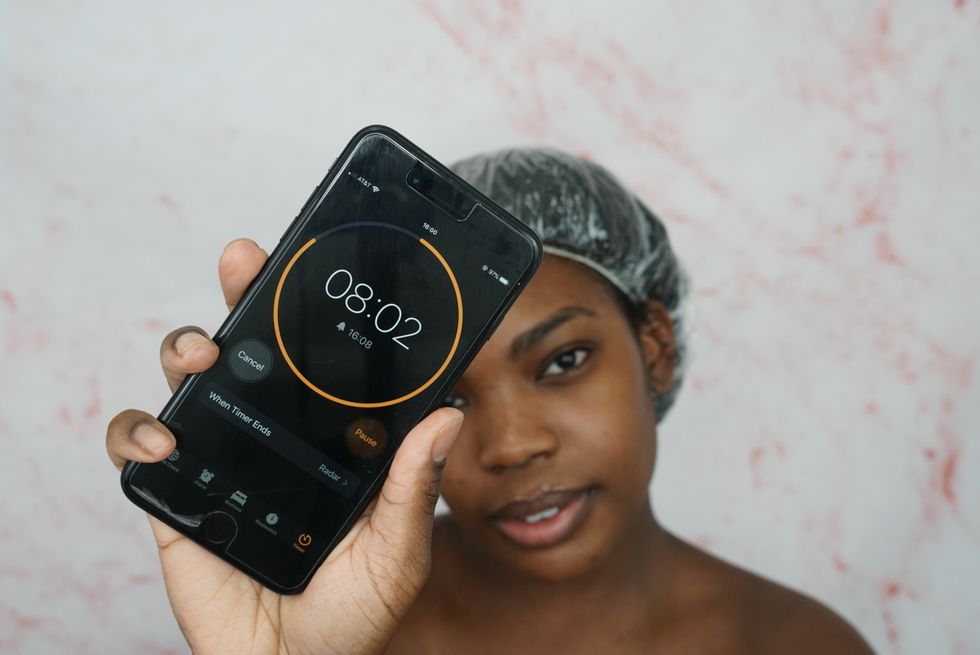 Krissy Lewis for xoNecole.com
Comb through hair to remove any knots with the Tangle Teezer Mint & Lilac Ultimate Detangler and wrap your hair with a plastic cap for 10 minutes.
Step 4: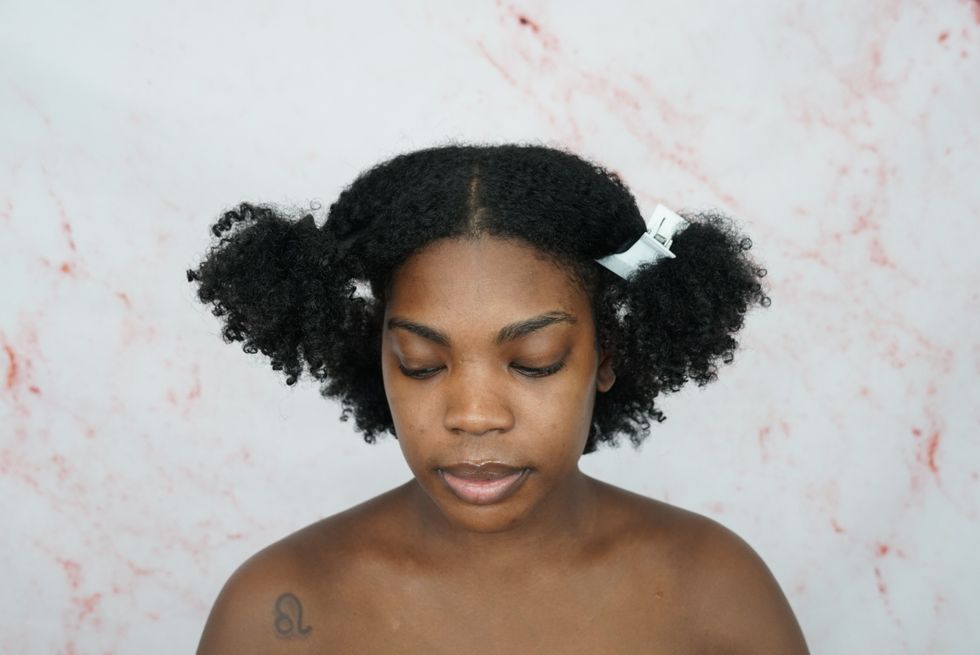 Krissy Lewis for xoNecole.com
Rinse thoroughly with cool-water rinse (if desired).
Step 5: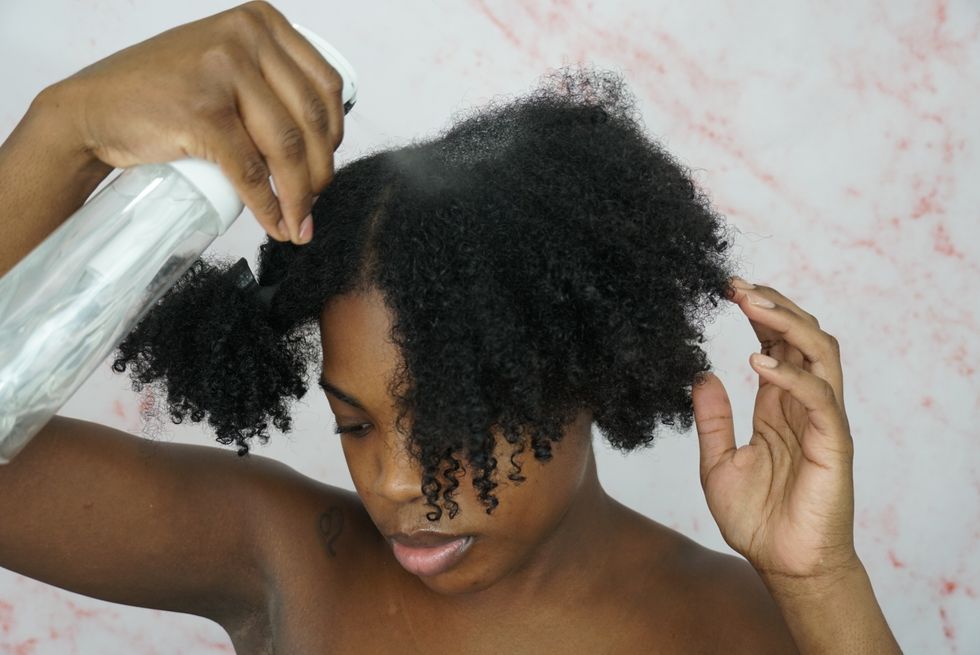 Krissy Lewis for xoNecole.com
Apply a leave-in conditioner and heat protectant.
Step 6: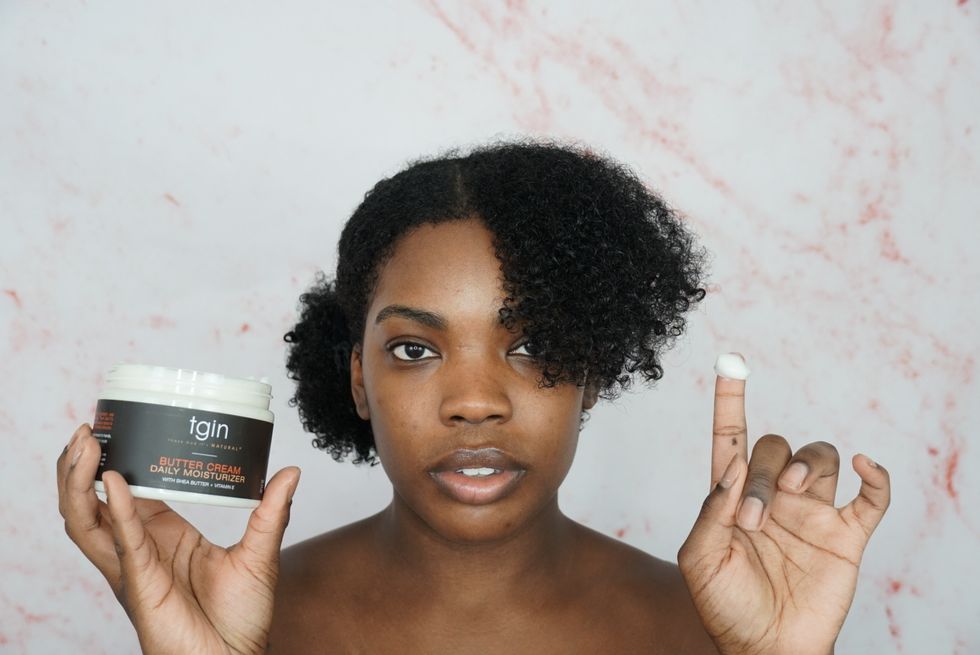 Krissy Lewis for xoNecole.com
Apply the Butter Cream Daily Moisturizer by tgin, a Black-owned brand that promises to add additional moisture, shine, and seal moisture.
Step 7: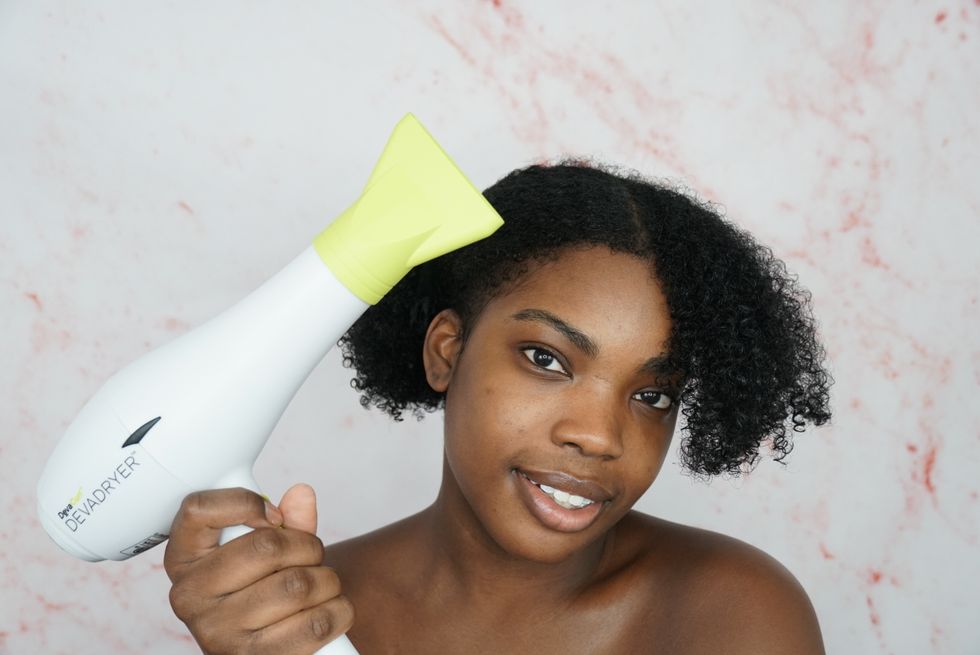 Krissy Lewis for xoNecole.com
Create small sections and blow-dry your hair with the DevaCurl Deva Dryer & DevaFuser.
Step 8: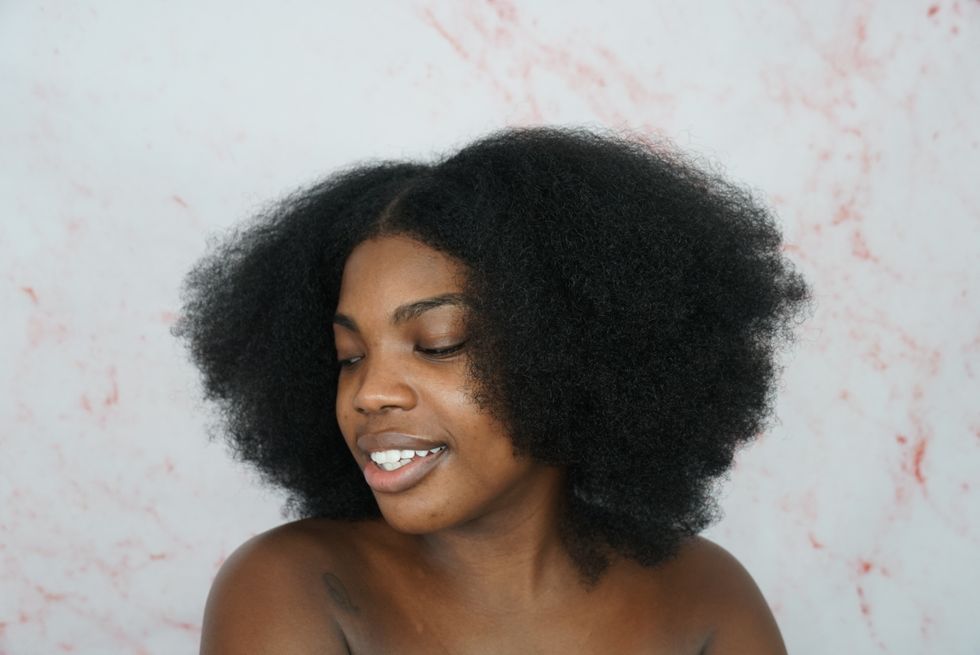 Krissy Lewis for xoNecole.com
Add more of the Butter Cream Daily Moisturizer by Black-owned brand, tgin as needed and style as desired in a stretched twist or braid out, a flexi/perm rod set, or prep for a protective style.
The Final Look: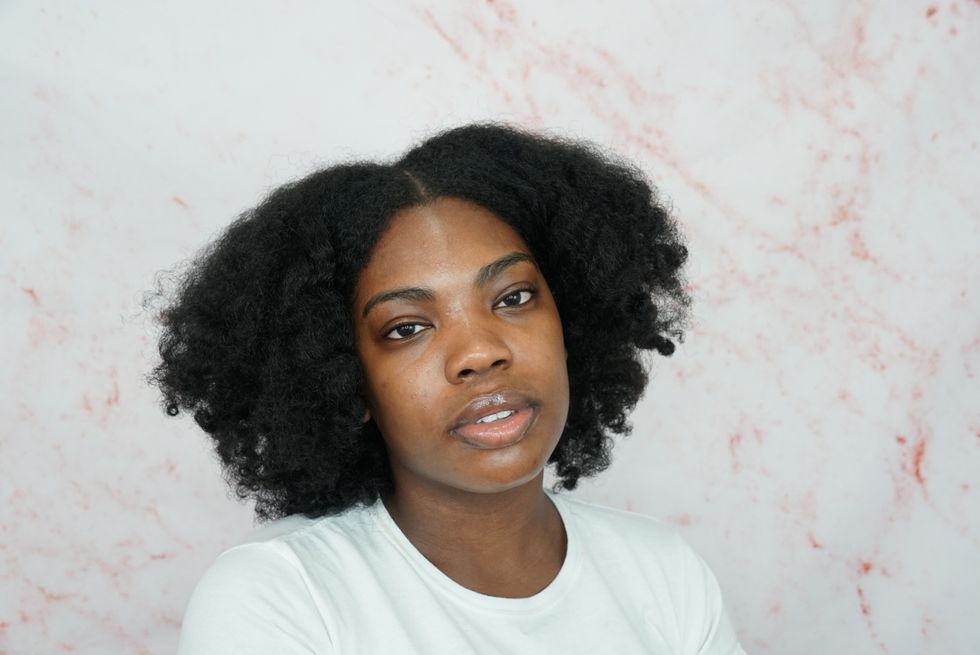 Krissy Lewis for xoNecole.com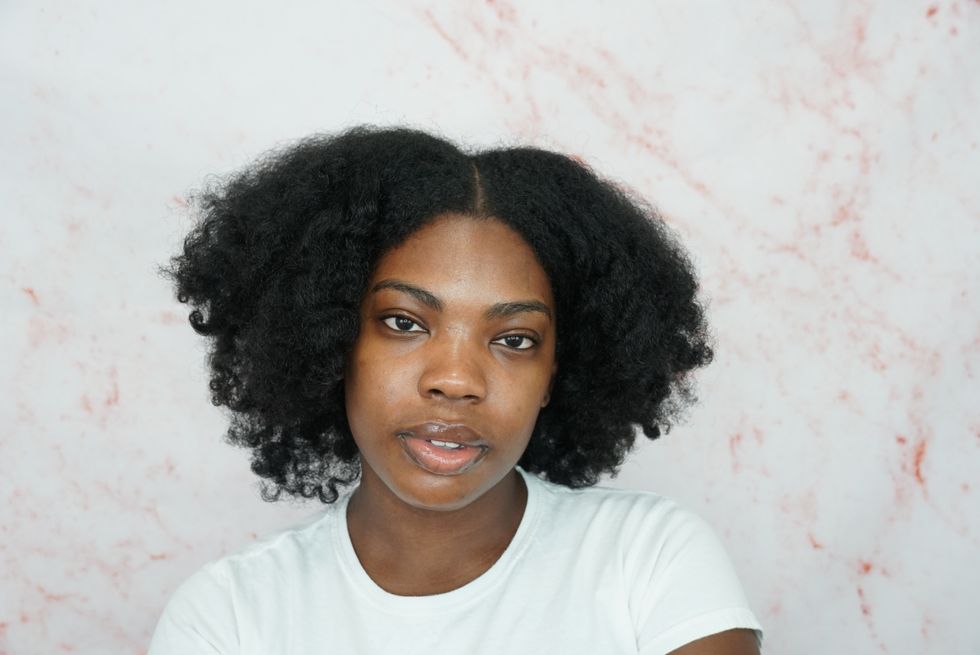 Krissy Lewis for xoNecole.com
Lastly don't forget that you can get each of these products 50% off this week only during Ulta's Gorgeous Hair Event. Click below to shop!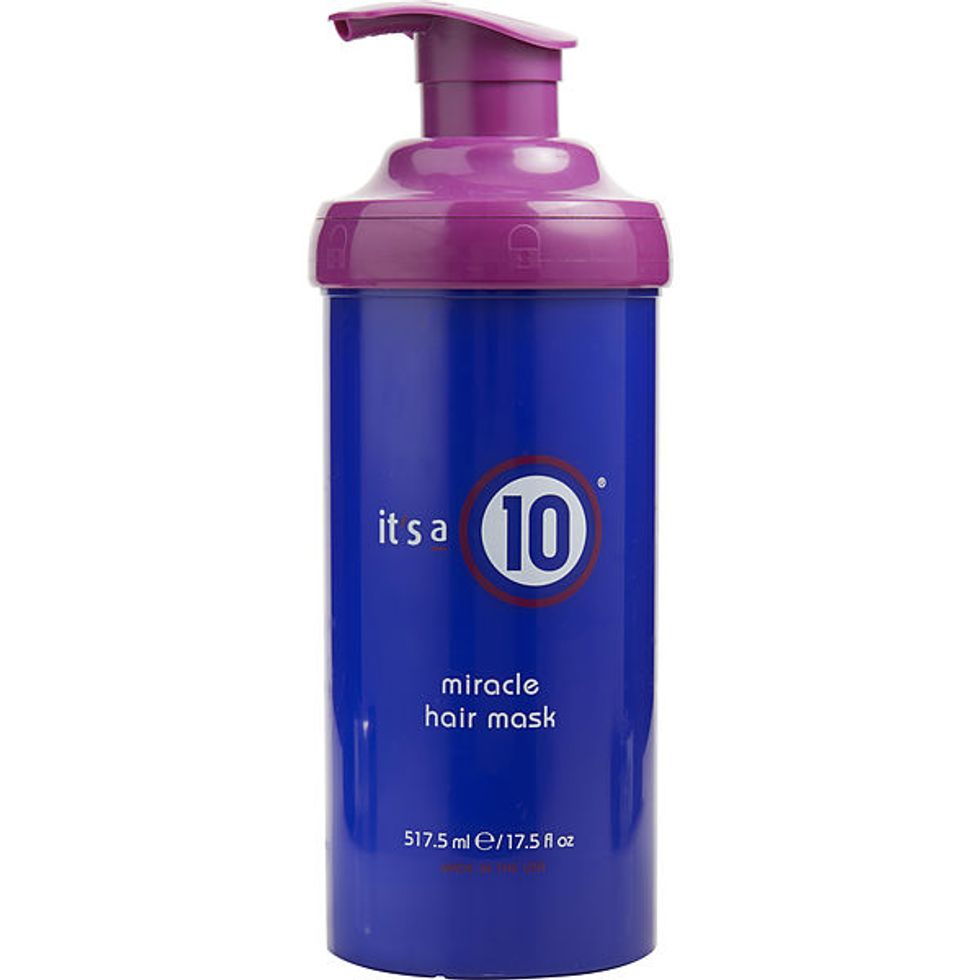 Ulta Beauty
Regular Price: $52.99
Sale Price: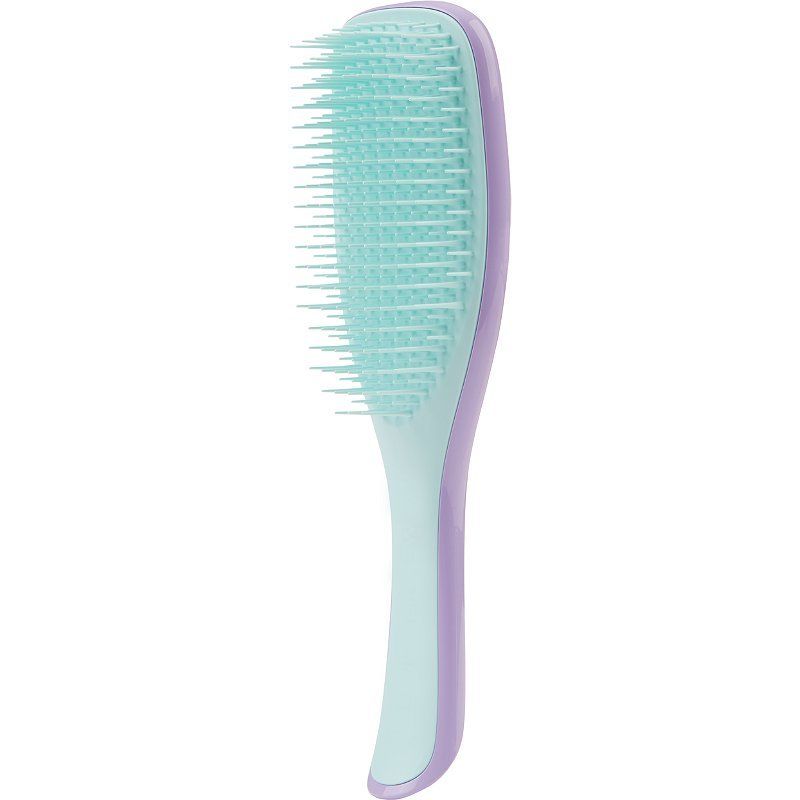 Ulta Beauty
Regular Price: $14
Sale Price: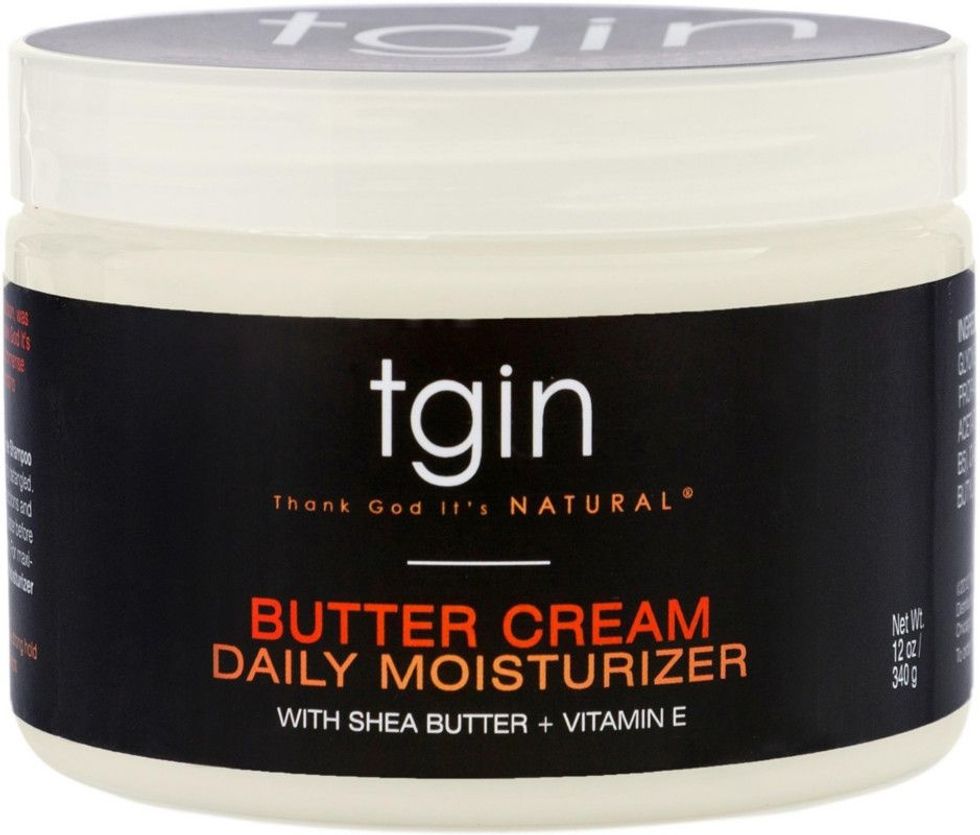 Ulta Beauty
Regular Price: $6-9
Sale Price: $11-17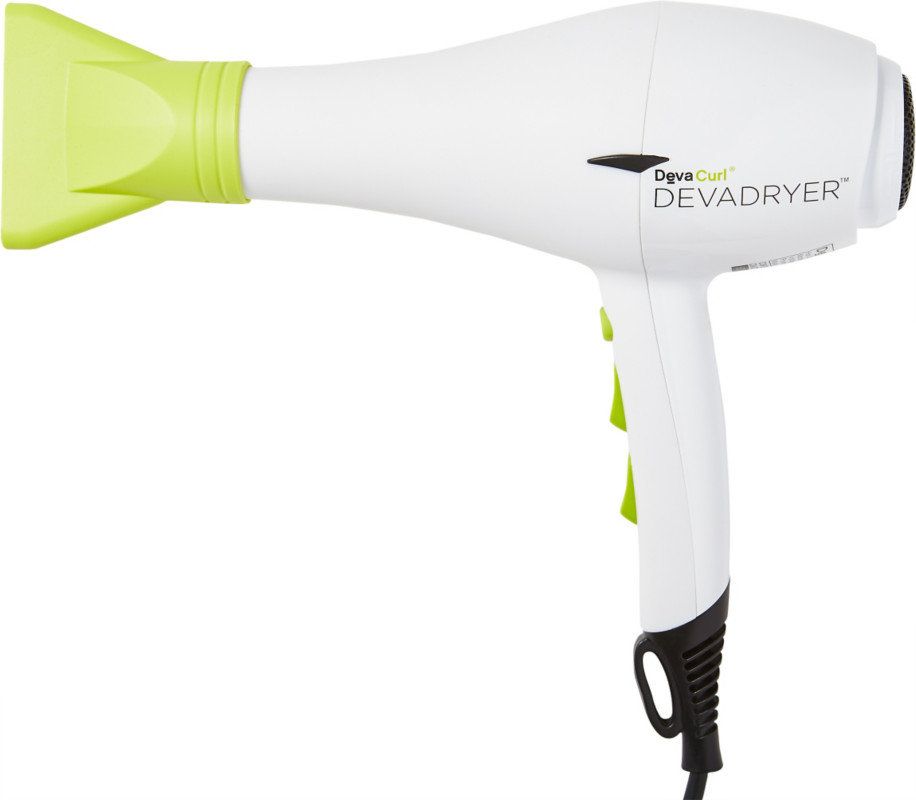 Ulta Beauty
Regular Price: $159
Sale Price:
Featured image by Krissy Lewis for xoNecole.com.

Keep reading...
Show less
Let's be real: none of us really look forward to wash day. I'll be the first to admit that I'm guilty of putting off my wash days from time to time. When you have textured hair, the process – from detangling to styling – can be tedious and time-consuming, to say the least. But to be fair, it's not all bad. Wash days provide us with a prime opportunity to introduce new products into our routine and see which of the latest creams, gels, and oils work best on our curls and coils.
With so many new hair products and brands hitting the market every day, it can be a little hard to keep up with it all. But, you already know we've got you covered, sis. We've rounded up eight rising Black-owned hair brands that you need to add to your must-try list ASAP. Whether you're looking for a clarifying shampoo or hair supplements to help grow your inches, you'll find what you're looking for and then some on this list.
1

.

Juices & Botanics
Juices & Botanics is a black-owned hair brand founded by Whitney Eaddy who is known by her clients as the "ultimate afro-whisperer" because of her ability to grow her clients' hair to magical lengths. Eaddy's haircare brand aims to strengthen, grow, and hydrate your hair from root to ends through their innovative product collection–which includes everything from cleansers to growth supplements.
2

.

Alodia Hair Care
Alodia Hair Care is the brainchild of medical scientist and Trichology practitioner Dr. Isfahan Chambers-Harris. Chambers-Harris drew upon her own experiences with excessive hair damage to create her transformative hair system. The haircare brand takes a holistic approach to natural haircare, providing organic products and haircare kits that cater to your hair and scalp's needs.
3

.

Curls & Potions
Curls & Potions exists at the intersection of haircare and wellness. The brand taps ingredients that help with wellness like aloe and flaxseed to formulate their range of products. The black-owned hair brand Curls & Potions has everything you need to take your wash day to the next level, from pomades to conditioners.
4

.

Ankh Haircare
Hairstylist Adachi Sanders isn't new to this; she's true to this. Sanders has over 11 years of experience under her belt and a celebrity client roster that includes Ava DuVernay and Skai Jackson. Sanders recently channeled her hair expertise into a new venture called Ankh Haircare, an all-natural line designed to help you achieve your healthiest hair.
5

.

Imania Beauty
Nia Imani yearned for simple haircare products that took a scalp-first approach. So, what did she do? She created them herself. Imania Beauty believes in promoting healthy hair practices, herbal healing, and democratizing cannabis in the beauty industry. The black-owned hair brand recently made its debut with their High Maintenance Elixir, a multi-purpose hair and scalp oil infused with broad-spectrum CBD, ayurvedic herbs, and silkening oils.
6

.

Meraki Hair Care
You know you're poppin' when you get a shout out in Oprah Magazine. The magazine's beauty director Brian Underwood showed Meraki Hair Care some much-deserved love in O's latest issue, shouting out their Quartz Conditioner as one of his favorites. The brand aims to provide an elevated botanical-based haircare experience and formulates its products with fair trade exotic botanicals, butters, and oils.
7

.

Sunday II Sunday
Black-owned hair brand Sunday II Sunday was made for the active woman. When you're constantly on-the-go or frequently working out, sweat and buildup can accumulate on your scalp and cause moisture loss. Sunday II Sunday's products – like their ROOT REFRESH Micellar Rinse – make it easy to cleanse impurities from your hair after an active day quickly.
8

.

pHYRe Hair Co.
Botanical extracts and essential vitamins power pHYRe Hair Co.'s products. The brand places a special focus on treating traction alopecia, bald spots and thin edges. The line is made up of five core products–including its signature Day 7 Maximum Hair ReGrowth Oil ($19) – that enrich each of your curls and coils with intense moisture and hydration to promote growth.
Are you a member of our insiders squad? Join us in the xoTribe Members Community today!
Featured image by Shutterstock

Keep reading...
Show less
If there is a bag to be secured, our good sis Issa Rae is already in it, and according to recent reports, our favorite multi-hyphenate hustler has finally created her own lane in the haircare industry and we love to see it.
Teaming up with Black business owner Hannah Diop, Issa is now co-owner of Sienna Naturals, an OG vegan haircare brand that is being reborn with new packaging, larger product sizes, and better prices. So, it's safe to say that our coins are withdrawn and waiting.
After launching her record company and becoming partial owner of an Inglewood-based coffee franchise Hilltop Coffee, Issa has more than proven that she's not a businessman, she's a business, man, and her most recent endeavor only further solidifies her status as a certified boss. According to Issa, as a naturalista and haircare enthusiast of many years, she knew that her collaboration with Sienna Naturals was only right.
"I've known Hannah for a long time, and I got to see the brand evolve from her home. It's expanded so much beyond that. The care and the research that has gone into this natural, safe, healthy brand, I knew that I wanted to be involved."
Issa, who will now act as the face of the brand, explained that because she has had a few bad hair days of her own, she can empathize with her sisters in the struggle and can now offer a new, healthy alternative to the toxic hair products that we're used to.
"We get coerced into manipulating our hair into styles not right for us, or using damaging products. I have an opportunity to make hair care digestible via my sense of humor, my openness to my own hair struggle journey."
Featured image by Kathy Hutchins / Shutterstock.com

Keep reading...
Show less