Mental health awareness is at an all-time high with many of us seeking self-improvement and healing with the support of therapists. Tucked away in cozy offices, or in the comfort of our own homes, millions of women receive the tools needed to navigate our emotions, relate to those around us, or simply exist in a judgment-free space.
For some, finding a therapist is as simple as pulling up a website, reading a few bios, and choosing a clinician. But for many Black women, finding a therapist that sees us as the multi-faceted beings that we are, and understands our unique experiences, can be a precarious affair. Therapists and clients are bound together by respect, trust, and vulnerability. And just like any relationship, it's a delicate dance to find the right clinician that gives you the space to show up as your authentic self while maintaining a healthy, productive connection.
xoNecole recently chatted with seven women about the process they took to find the therapist that was 'The One' and how therapy has impacted them. Here's what they had to say.
Destiny Oribhabor
Writer, Speaker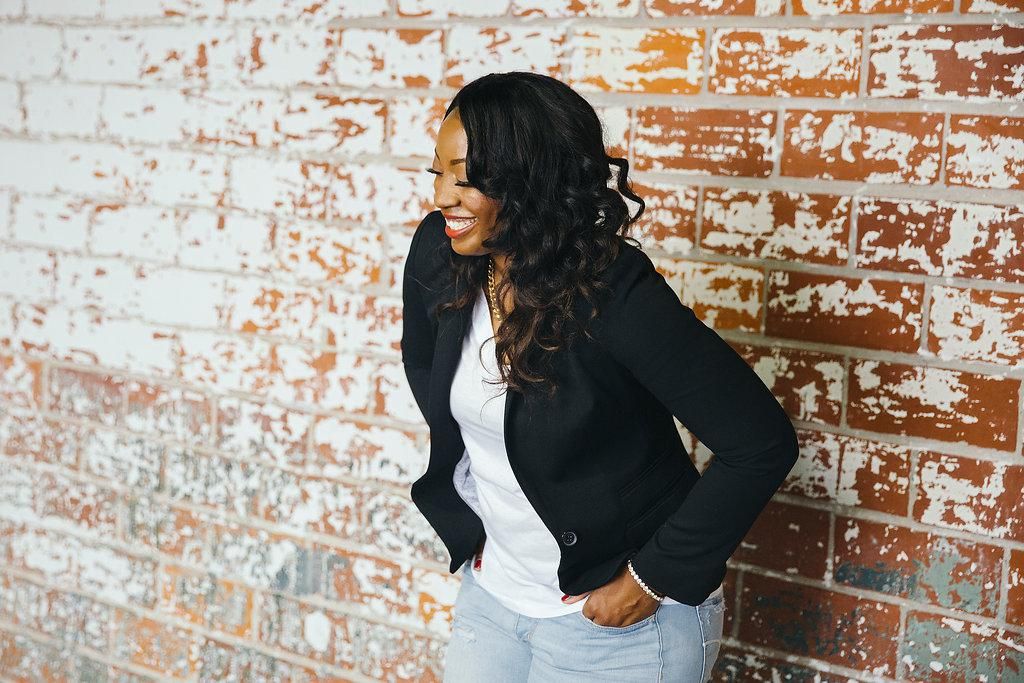 Courtesy of Destiny Oribhabor
My first time going to therapy was around 10-12 years ago and it has literally changed my life. It led to internal healing from emotional baggage and childhood wounds. It helped me become self-aware about myself and my triggers. It helped me have hard conversations with family members, which has led to those relationships being restored. Therapy has also reminded me that healing is a continuous cycle and there is no shame when you have to go back to therapy.
I've had various counseling stints over the past 12 years, and I've gone the recommendation and directory route. I had a 15-minute consultation to understand the counselor's process before committing my time and coins! The consultations are so important because you get a peek into that particular counselor's process. On my journey, my preference has been that my counselor must be a Christian counselor. As I have evolved, my preference changed to a Christian counselor who was also Black. I knew that I wanted a counselor that would give me homework, and also give me tools that I could use after the sessions. My counselor not only helped me with identifying the root (hello, childhood) but also provided tools and affirmations that helped me process when I was in a moment.
Due to the pandemic, I saw a counselor for several months last year who created space for me. Upon getting to the root of my battle with unworthiness and savior complex, she saw through when I would apologize for my tears and emotions. She could see through the times I would try to act unbothered. She stated, "These 50 minutes are for you and you can cuss, be angry and not be okay."
When she spoke to the part of me that tends to want to be strong for everyone and allowed me to be a mess, it broke me open in the best way! She gently challenged me, and that's how I knew this was whom I needed to work with. I would tell another woman who doesn't gel with her counselor that it is absolutely normal. Not every counselor is a good fit. When I learned about doing a pre-interview or consult before committing, that changed the game for me.
Yasmine Cheyenne
Author, Self-Healing Educator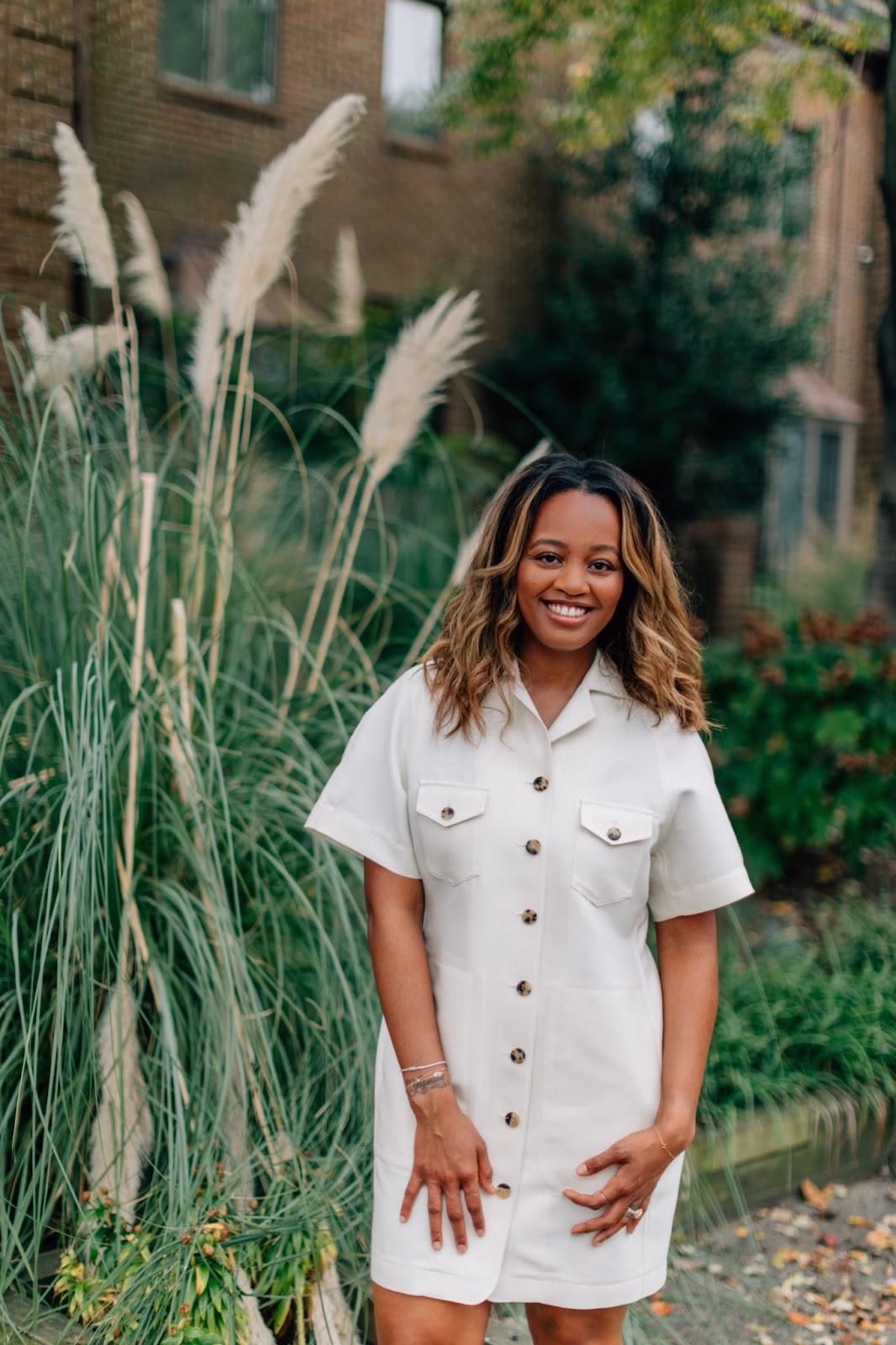 Courtesy of Yasmine Cheyenne
Therapy has been the safe place that I know I can come to and share how I feel, receive advice or feedback, and truly be seen and heard. It's a non-reciprocal relationship, unlike friendships or relationships we might have with our family, so therapy is also one of the few places where I'm coming to get space held for me and not having to do any holding in return. As a healer, teacher, and coach it was imperative that I create spaces like that for myself, to ensure I'm filling myself up too. I think it's important to research the kinds of therapy that you're interested in (i.e. EMDR therapy, Trauma-Informed Therapists, Art Therapist, etc.) because it's helpful to see a therapist who is going to be able to support you in the way that feels most comfortable for you.
I've also used directories like Therapy for Black Girls or The Daring Way directory by Dr. Brené Brown to find therapists certified in particular ways of supporting clients. I wanted a therapist who had experience in supporting people who were already in wellness or primarily see therapists. Although I'm not a therapist, I support my clients through coaching and teaching self-healing, and I knew I needed a therapist who could support my unique needs.
"Therapy has been the safe place that I know I can come to and share how I feel, receive advice or feedback, and truly be seen and heard. It's a non-reciprocal relationship, unlike friendships or relationships we might have with our family, so therapy is also one of the few places where I'm coming to get space held for me and not having to do any holding in return."
I knew I found a therapist I could trust and wanted to work with when I recognized her ability to help me dig deeper with kindness, when I could feel understood without judgement, when I was able to apply what I was learning in my life with more ease, and when I felt held and safe throughout our sessions. I also love therapists who uphold strong boundaries and ensure that the session is a safe space for me to unpack, not me listening to their personal stories unless it is useful to the session.
[If you don't gel with your current therapist] talk to your therapist about your feelings because they may be able to help you feel more at ease when they understand what you're experiencing. But if they aren't able to understand what you need, or if you don't start to feel a better connection, start looking for a new therapist. It's tough to get what you need out of therapy when you don't feel comfortable with your therapist, so advocate for yourself and look for something different that feels good!
Nicola Ajayi
Entrepreneur, On-Air Host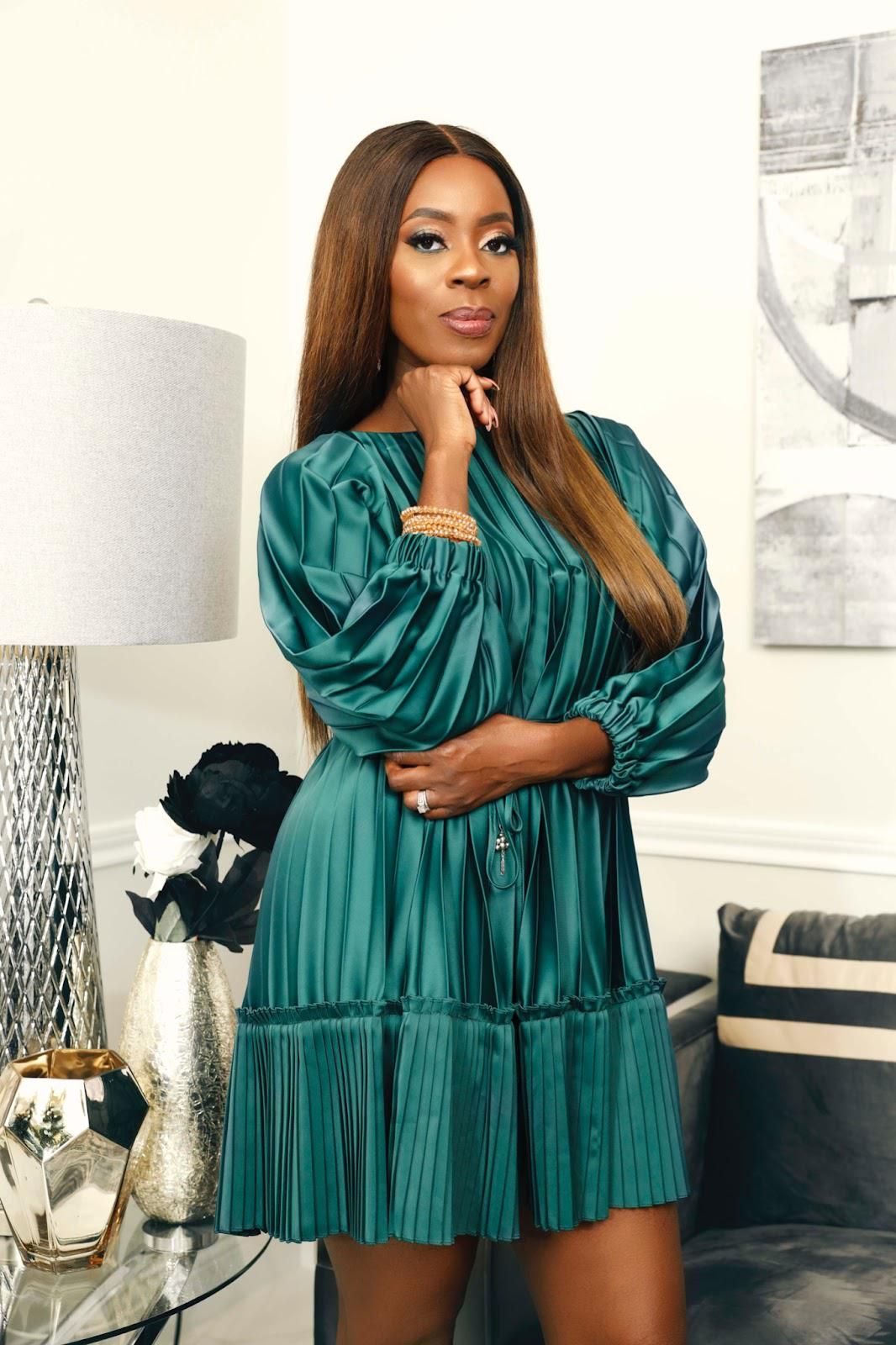 Courtesy of Nicola Ajayi
I've used therapy services in two different instances. The first was in conjunction with my husband in couples therapy. I also used therapy services as an individual when I was experiencing so many life stressors and needed resources and ways to help me manage them. In couples therapy, my husband and I learned ways to be patient with each other while giving grace for each other's faults, how to actively listen to each other, and how to be empathetic to each other's feelings and needs. Individual therapy allowed me to identify my "triggers" before I reached the boiling point and most importantly gave me a safe space to air my deep thoughts and feelings.
I think it's so important to go to a therapist who shares the same values as you. First and foremost I knew I wanted a therapist who was a Christian, and I found both of my therapists by Googling Christian counseling in my area. I needed someone who tied the Word of God into our sessions as well as give us practical, everyday tools to utilize on a day-to-day basis. For marriage counseling, I specifically wanted a male therapist who was married with a family because I felt like my husband would relate to him more. For my individual sessions, I chose a female therapist who was married and had a family because I knew she and I would understand each other the most.
I thoroughly scoured my therapists' websites and bios before deciding to hire them. I wanted to make sure they had the qualities listed above before even attending the first session. During the first trial session, I knew I would continue with both of them because in both instances I felt "understood" and heard. I never felt rushed or felt like they were not actively listening to me, which in turn allowed me to feel free to open up and let my guard down.
My advice for a woman who doesn't gel with her current therapist would be to speak to them about her feelings to see why there is a disconnect. If you still don't feel as if you gel during the next session, find someone else! After all, you are paying for a service so you're doing yourself a disservice if you don't get every benefit from your time together!
Dr. Eleanor Khonje
Professor, Speaker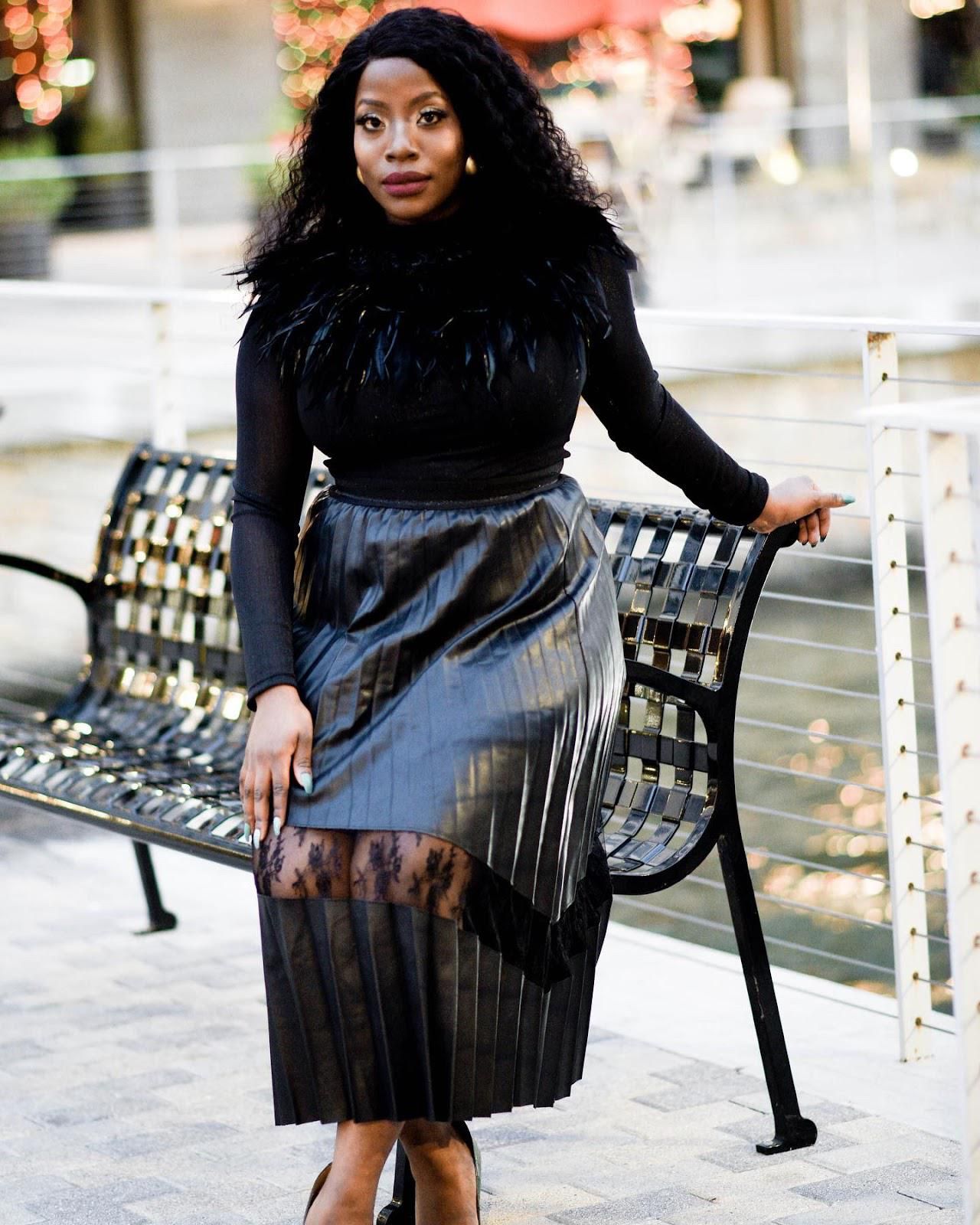 Courtesy of Dr. Eleanor Khonje
I went to therapy at a point in my life when I knew that therapy was really the only thing that was going to help me. After leaving an abusive marriage, I was completely broken. I was in the midst of finishing my Ph.D. when I decided to leave this relationship. I was working full-time for an international organization, and as wounded as I was, I knew that I could not afford to let anything in my life slip by or get out of control.
If I was going to move ahead powerfully, I needed to understand why I made so many excuses for such bad behavior from my ex. I needed to understand why I could be as smart as I am, have so much knowledge about feminist politics and gender-based violence, and yet could not discern that what I was experiencing at home was violence. And thank God I went to therapy because I got the answers I needed.
"I went to therapy at a point in my life when I knew that therapy was really the only thing that was going to help me... If I was going to move ahead powerfully, I needed to understand why I made so many excuses for such bad behavior from my ex."
A close friend of mine suggested the particular therapist I worked with. She worked with her in the past and assured me that, if anything, I should at least try her out. I initially thought it did not matter whether my therapist was female or male. [Because] I live in Switzerland, I definitely did not even think about a Black female therapist because I did not know where I would go to find one. I really needed a safe space where I could cry and cry without judgment and a space that would help me understand where my brokenness was coming from and how I could resolve it. But after carefully thinking about it, I knew I needed a female therapist.
My therapist was not someone I could potentially be friends with, she was not someone I particularly went home and talked about because I thought she was amazing. My therapist was a professional, whose role was to help me find solutions to my problems and find ways I could effectively move ahead. In that light, if I felt like she was not qualified to help me dismantle my emotions and heaviness, I would have left to find someone who would. I don't need to be your friend, and I honestly don't even need you to look like me, per se. But are you knowledgeable enough to help me resolve my stuff? Depending on that answer, I would advise another woman to find another therapist or change her mindset [on what she wants].
Emelda De Coteau
Writer, Podcast Host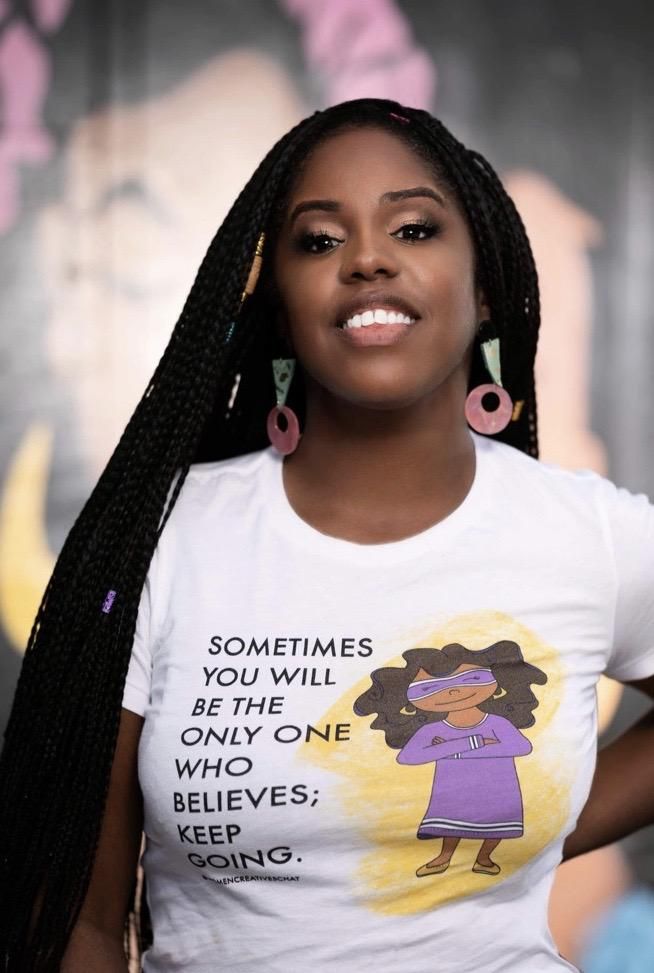 Courtesy of Emelda De Coteau
Being in therapy is helping me address some core issues, which have shown up in my life, again and again—people-pleasing (which has some of its roots in childhood sexual trauma), setting healthy boundaries, and releasing mom guilt. My therapist also supports me in navigating the experiences of caring for our daughter who has some health challenges, while being there for my Dad, who is in at-home hospice care, all while juggling being a wife and entrepreneur. In the past, I asked friends [for recommendations]. More recently, I decided to head to Therapy for Black Girls, and do a deeper dive. I am so glad I took that additional step!
I wanted someone I could both connect with and relate to on a fundamental level. I felt an internal pull to prioritize working with a Black woman therapist who valued mindfulness as a practice, alongside faith and building a relationship with God. I wanted to find someone who could relate to my experience as a Black woman living in America and understood the importance of a holistic trauma-informed approach. And most importantly, I sought out a therapist who would hold me accountable, and walk alongside me on this journey of healing.
Throughout our first meeting, I felt an immediate sense of connection, like this woman understands me! She took time to read through the paperwork I submitted, asked follow-up questions, and set treatment goals with me. During our sessions, she also steers me towards action steps so that I am always growing and putting into practice new, healthy habits.
Don't wait to find someone who speaks to your spirit, and will listen to you. Pray for guidance, but don't use this as an excuse not to move forward. Our mental health is the foundation of all that we do, and it's important we prioritize caring for it. Connect with communities like the one I'm part of, Spoken Black Girl, which centers on healing and well-being for Black women. They now have a directory where you can find women of color therapists and wellness providers.
Minaa B.
Therapist, Wellness Coach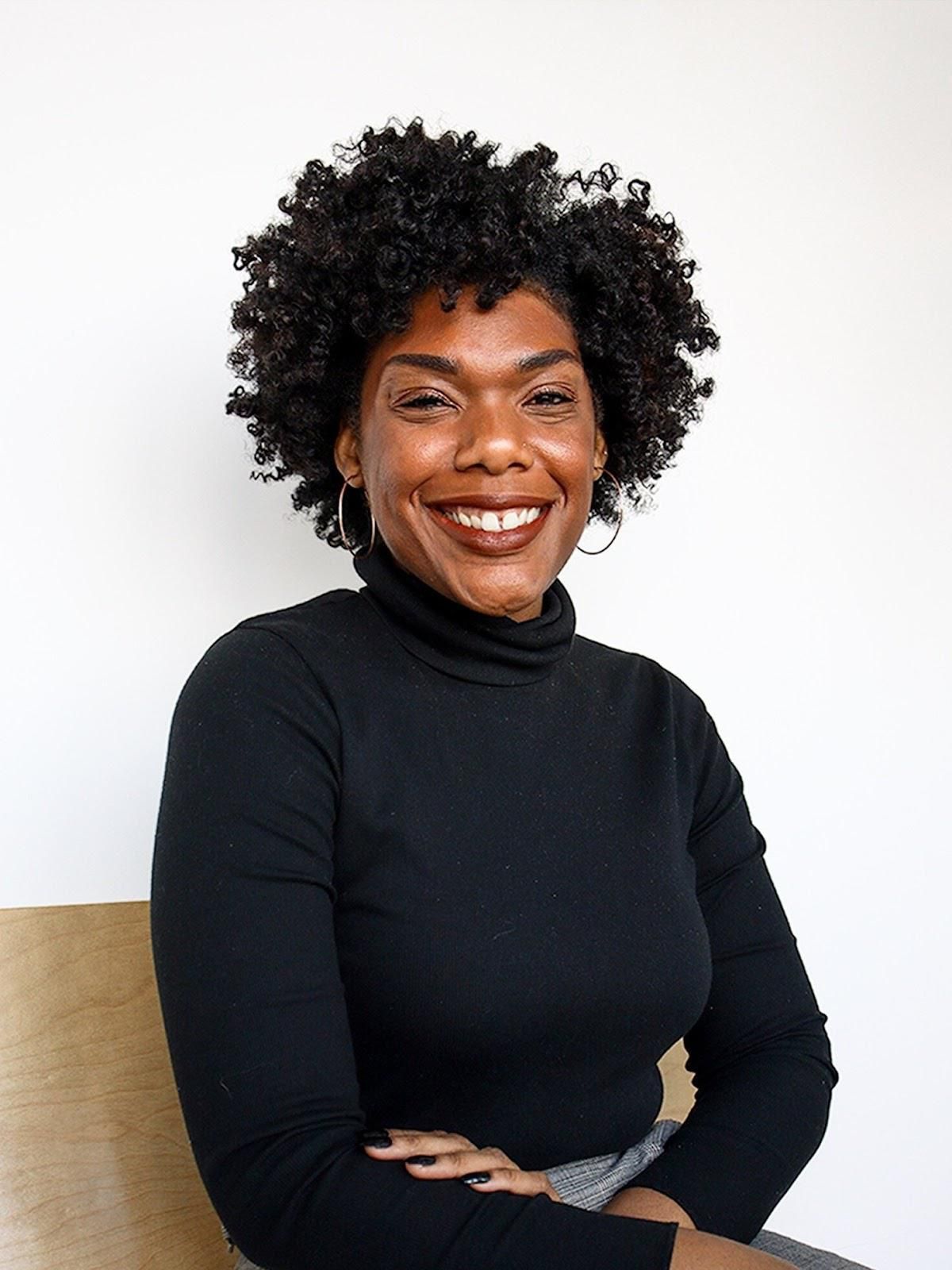 Courtesy of Minaa B.
Therapy has helped me build my emotional self-care and has helped me to manage the emotional challenges and roadblocks that I face in life. Overall, therapy has been a useful tool in helping me live in alignment with the growth and evolution that I desire. I used the directory PsychologyToday.com to connect with my therapist, but I believe word of mouth can be a great and useful strategy as well.
Personally, because I am a therapist myself, I specifically looked for a therapist who has worked with other therapists and has experience treating the issues that I am presenting with, and can provide guidance and educational insight. Working with a client who is also a therapist can be a unique experience so it's something I prefer to know upfront when talking to a therapist.
Our consultation call was warm and inviting, and she immediately knew how to address some of the needs and issues that I had. A first session is a big impression to make, and because I found her to be useful early on, it made it easier to trust the process as I continued on.
To be straightforward, find a new one [if you don't gel with your current therapist]. There are too many good therapists out there and it makes no sense to force a relationship with someone who you have to pay and share intimate details of your life with if there is no trust or a genuine connection. Shopping around might be tiresome, but it's worth it.
Dr. Akua Boateng
Psychotherapist, Mental Health Media Expert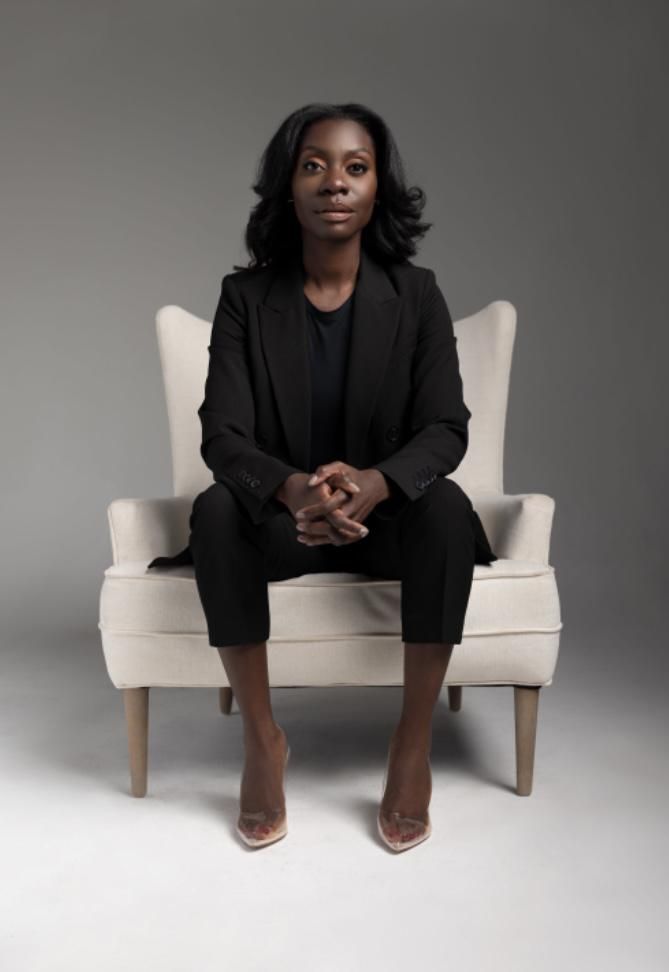 Courtesy of Dr. Akua Boateng
Therapy has provided me with a safe sounding board for all aspects of my life. I have a place where I am heard, seen, and valued. As a therapist, it can be a challenge to find a good fit. Fortunately, a colleague referred me to my therapist. I was looking for a Black therapist that was well trained, immensely compassionate, and with a similar cultural background to better understand my lived experience.
I knew I found the right therapist when I felt comfortable and experienced growth toward my goals. I would advise you to talk with your therapist [if there is a disconnect]. There might be reasons for the misalignment. Next, if challenges cannot be fixed pursue a therapist that serves you. Believe it or not, your current therapist wants you to find the right fit as well.
Featured image courtesy of Yasmine Cheyenne
Keep reading...
Show less
We were laying in bed and he said, "If I were going to marry anyone, it would be her." I heard the words come out of his mouth and I was confused. Partly because we were both laying in my bed after he agreed to spend the night, but more so because after all this time, nothing had changed. He was in bed with me, but had been building a life with someone else, someone he had just confessed he could see himself marrying, someone who wasn't me. We had been "dating" for seven years, off and on, and I had nothing to show for all that time except late nights and broken promises.
There were feelings there, but they were surface-level at best. Deep down, I knew he wasn't the one. On paper, he had all of the qualifications. He made a good living, he was charming, he was mature and we had known each other for years and shared friends. I knew that he had nothing to offer me, but he was comfortable. We knew each other, and he felt safe. He had been around for so many of my big life moments: getting my first job, moving into my first apartment, traveling internationally without my family for the first time.
However, who he was in my head and who he was in real life were not the same person. I tried to make the two versions of him real, but people are who they are. I knew that the one for me would never create such confusion in my mind, but by the time I realized this, I was already in love.
Featured image by Getty Images
Keep reading...
Show less
The world has watched Lauren London grapple with the loss of her love and younger son's father Nipsey Hussle, and as she mourns, fans have continued showing her support and light as she transitions back into acting. Since Nipsey's death, Lauren has been mostly silent, speaking here and there in interviews. But most recently, the beloved actress went viral on Twitter after she opened up about trauma and control in a clip from the On Purpose with Jay Shetty podcast.
In the clip, she shared an inspirational message about how to deal with life when things don't go as planned. "When you have this plan for your life as you should, if or when that gets derailed, and you have plan b now to go off that you didn't plan on, it is the ultimate test of surrender," she said. "Because at the end of the day, as much control as we think we have, we do not and it's actually very powerful to surrender. We think that it's a weakness, but it's so much power in letting go and flowing with the river 'cause life is gonna do what it's gonna do and we are all gonna get chin-checked by life one way or another. So, I might as well focus on my enlightenment and roll with the river and not fight with the rocks."
​The ATL breakout star has slowly been making her return to the big screen after working alongside Michael B. Jordan in Without Remorse, Kevin Hart's True Story, and she now will be starring in Kenya Barris' Netflix film You People with Eddie Murphy and Nia Long. Elsewhere in the interview, she opened up about the time when she thought she would never return to Hollywood.
"What was stopping me was that life changed and so my perspective on life changed," she said. "My field, the audition process, and the rejection and the politics of what came with what I do did not align with what I was seeking anymore. I didn't want to have to politic, I didn't want to have to do things that I felt weren't in alignment with my truth and I just wanted to be myself fully."
"If I could participate in a project wholly, I would do it. But if I could not, I didn't want to be fake and not give of myself in a real way."
The mother of two then revealed how Michael was the one that convinced her to give acting another shot with the Amazon Prime film Tom Clancy's Without Remorse.
While she was still hesitant with taking on the project, she felt a connection to the character Pam after reading the script. Pam was married to Michael's character John Clark and she was tragically killed in an attack against him.
"Michael was like 'look just read the script' and so I read the script and what drew me to it was that I can participate authentically. I can genuinely play this role because I really resonated with the fact that she passes and he has all these visions of her and that she's still communicating with him just not physically, but spiritually and that's exactly where I felt I was at the time."
We're glad to see Lauren doing well and getting back to her passion authentically.
Featured image by Frazer Harrison/Getty Images for The Recording Academy
Keep reading...
Show less
The hour-long discussion also involved the cast members sharing their vulnerability with the audience such as Meagan opening up about her divorce from DeVon Franklin. The week before Christmas in 2021, Meagan and DeVon shocked everyone after news surfaced that they were divorcing after 11 years.
They also wrote loving Instagram posts to each other on their individual Instagram pages following the news of their breakup. In the post, they claimed that "there's no one at fault" for the demise of their relationship and that they are "forever connected."
But while they both seem to be taking the high road, that doesn't mean that it hurts any less. The Harlem actress opened up about relationships and how her divorce has affected her exclusively to xoNecole.
"Throughout life, I've always approached relationships as understanding that at some point, they'll get to the place that they're going to, and then they would be over," she said. "I've always had an attitude of like, 'Alright, next chapter. We'll see what's next,' and being okay with that and appreciating what you give to someone and what they give to you and sharing a moment in time and in life that you never get back regardless of how it ends."
However, she hasn't been able to have that same attitude about her divorce. "In my situation right now, it's a little bit different because I thought that that would be the last time that I would be doing that and that I would be doing this with that person forever."
She called her divorce from DeVon "the most painful thing I've ever experienced in my life" and while she's been in the process since August of 2021, she's still optimistic about what else life has to offer. "I am still optimistic. I still am hopeful for the future. I still—maybe this isn't a chapter, but I just feel that it's my next act in life and I trust God."
"Not everything makes sense to me right now, but I do trust God overall and I'm excited to see what this next act of life is going to be and what God has in store and that's all I can really do but even in doing that, I do have gratitude and so much joy in my heart for these past 11 years that DeVon and I have been together. What he's given into my life and what I was able to give to him, just everything."
She added, "Every season, every single part of it has been incredible. But I think it's important for every relationship to know that it's really about perspective and it really is how you perceive and look at things and trust in God in the process no matter what it is."
The 40-year-old beauty does acknowledge that while she is hopeful for the future, she is still "grieving" her divorce.
"Still grieving, still hurt. It's going to be a long time, but at the end of the day it has made God, even more, my lover and even more my husband, and even brought our relationship to new depths and new heights so I'm in gratitude for that."
Meagan does have a lot to look forward to in the future. Her show Harlem is a huge hit and she's also been making moves behind the camera as a director. We can't wait to see what's next for the beloved actress.
To listen to the Twitter Spaces conversation hosted by xoNecole in full, click here.
Featured image by Monica Schipper/Getty Images for Amazon Studios
Keep reading...
Show less
Ain't it crazy that, with all of the science that's floating around here, no one has been able to find a cure for the common cold (yet)? And since reportedly, a whopping one billion of us catch one every year and since they also have the potential to annoyingly run between 7-10 days, each and every time the virus happens to catch hold of one of us, and since most of us don't have the luxury to just take off work whenever a cold comes our way, I thought it would be cool to do y'all a solid and share some tips that can help to cut, shoot, at least a couple of days off of the longevity of your cold, so that you can get to feeling like your old self again in no time.
1. Pour Some Peroxide into Your Ears
I'll tell you what — while it's annoying as all get out, on the rare occasions when I do feel a cold coming on, if I'm able to catch the first signature symptom quickly enough (for me, it's a sore throat), I'm usually able to nip it in the bud by pouring half a cupful of hydrogen peroxide into each ear and letting it sit for 5-10 minutes (wait for the bubbling to stop). Apparently, what it does is kill bacteria and virus cell walls, so that they aren't able to continue to grow. The key here is to go with a three percent grade. Again, I can't think of too many things that are more irritating (sensation-wise) yet if you can bear it, it's worth it. Oftentimes, I won't even get a full-on cold when I do it. Real talk.
2. Suck on Some Zinc Lozenges
As far as the common cold goes, most of them are caused by a virus known as the rhinovirus. It makes you sick because, when it gets a hold of your upper respiratory system (throat and nasal passages), it tends to multiply and lead to cold symptoms. The reason why zinc can be beneficial in shortening the lifespan of a cold is there is data to support that it is beneficial when it comes to keeping the rhinovirus from thriving; it also can stop it from "putting roots down" into your nose and throat.
Since zinc is also beneficial when it comes to strengthening your immune system and reducing oxidative stress, it is an absolute must that you keep some zinc lozenges close by.
3. Up Your Vitamin C and D
Because Vitamin C is a top-tier antioxidant and antioxidants help to keep your immune system nice and strong, this is why it's a "signature nutrient" for getting over a cold. However, it should go on record that there's no point in "overdoing it" when it comes to Vitamin C because it only stores what it needs (the rest, you end up urinating out). However, you can never go wrong with having some citrus fruit, orange juice, or even some broccoli, Brussels sprouts, or potatoes when you're sick. They all can help you to feel much better.
Speaking of vitamins, make sure to get some Vitamin D in there too. Again, while there is currently not a cure for the common cold, there are studies to support that upping your Vitamin D intake can reduce the longevity of the infection by 10-15 percent. Foods high in Vitamin D include salmon, tuna, egg yolks, mushrooms, and fortified cereals (watch the milk, though; that can "trigger" mucus production. A milk alternative is so much better).
4. Take Some Elderberry Syrup
Elderberries are dope because they are loaded with antioxidants and vitamins. They are especially high in Vitamin C which you already know can boost immunity and fiber which can help to detox your system. Elderberry also has a good reputation for helping your system to increase its white blood cell count. The reason why Black elderberry syrup makes the list of smart cold-fighting recommendations is that there are studies to support that it literally reduces the severity and length of the flu (some experts say that it can result in the flu lasting for no longer than four days). So, the next time you go to your local health store, make sure to cop some.
5. Cop a Saline Spray
Something that a lot of people don't realize is, when they have a stuffy nose, the mucus isn't the problem. Actually, mucus is a sign that your body is working overtime to keep viruses and bacteria from overtaking your body. The reason why mucus is such a pain when you've got a cold is that 1) your nasal passages are usually inflamed and 2) your mucus is oftentimes thicker due to the virus that has infected your system. A saline nasal spray can help with all of this because it works to wash out your nasal passages which can also shorten your cold's "shelf life." Saline sprays are easy to find at the local grocery or drug stores. It's always a good idea to have one in your medicine cabinet. Just in case.
6. Apply Eucalyptus, Cedarwood and Basil Essential Oils
I'm a huge fan of essential oils and when I have a cold, I'm really all about them. Eucalyptus contains antiviral and antimicrobial properties that aggressively attack cold-related symptoms. Cedarwood works as an antifungal, antiseptic, and astringent that can thin out mucus and help you to feel calmer and more relaxed (so that you can sleep easier). Basil is cool because it helps to soothe your respiratory system.
You can either mix these up with a carrier oil like jojoba, grapeseed, sweet almond, avocado, or coconut and rub them on your chest or back, put them into a diffuser, or get a humidifier (which is also a huge win when it comes to fighting cold and the flu) that has a diffuser in it so that you can get the benefits of moisture and essential oils in the air as your work and/or rest. A list of some of the best humidifiers/diffusers is located here.
7. Digest Some Probiotics
Not too long ago, I wrote an article on here about the fact that 80 percent of our immune system is located in our gut (you can read more about it here). Since there are both good and bad bacteria in there, it's important that the good bacteria far outweighs the bad. One way to make that happen is to eat foods that are high in probiotics (like fermented ones like pickled veggies) or to take a probiotic supplement.
As far as a cold goes, probiotics not only help to keep you from getting a cold to begin with, they also are great at reducing your cold-related symptoms and shortening how long your cold lasts. That's why I enjoy drinking kefir (which basically like a 2.0 version of liquid yogurt). Whatever you decide to do, just make sure to keep some probiotics in your system on a regular basis. You'll be really glad you did; especially during cold and flu season (which is now).
8. Eat Honey
I'm really starting to wonder if there's anything honey can't do. When it comes to healing a cold, it's great at soothing a sore throat, suppressing a cough, and reducing symptoms that are directly related to an upper respiratory infection. Honey is also bomb because, if you're struggling with catching some zzz's while you're sick, believe it or not, honey can provide more energy to your brain so that you can remain in a REM state of sleep for a longer period of time. Now, how cool is that?
9. Make Some Bone Broth
At the end of the day, bone broth is a broth that is made from animal bones and connective tissue. Since animal bones contain nutrients like calcium, magnesium, and potassium, that's already a good reason to either purchase some or make a homemade batch from time to time.
When you have a cold, consuming bone broth is beneficial because the gelatin in it can make it easier for you to digest the foods that you are eating in order to get better. Plus, bone broth contains amino acids that fight inflammation (which is a part of the reason why you have a stuffy nose) and, since consuming lots of fluids is always a good idea when you're sick, that's another reason why it can be super helpful.
This brings me to my next point.
10. Drink Lots of Water
There are a few ways that drinking lots of water can make your cold shorter. It can help to thin out the mucus in your system. It can help to keep your mucous membranes well-lubricated. It can bring more oxygen to your blood. It can help to flush out the toxins that are bringing on your cold-related symptoms. If you've got a fever, it can help to lower it. And, because coughing can lead to dehydration, drinking water can prevent that from transpiring too. There's no way around why you need to have some water on your nightstand. Make sure that you do.
12. Change Your Pillowcases Daily
I once read that when you sneeze, your germs can travel as much as 19-26 feet (what in the world?!). Now just imagine how much drama is happening with your bedding. Listen, it might be tedious to change your pillowcases on a daily basis while you're sick yet the less that you're rolling around in an abundance of germs, the greater your chances are of getting better quicker. So yeah, toss your pillowcases into your hamper every morning. It'll be worth it in the long run.
12. Rest
Yeah. I won't even get into the fact that a lot of people end up catching colds because they are so sleep deprived that their immune system was super weak, to begin with (check out "Ready To Try 10 Quick & Easy Immune-Boosting Hacks?"). What I will say is I make sure that I don't get less than 6-8 hours (and oftentimes a nap too) a night. Then, I up it a couple of hours the week before my period and right when I feel a cold coming on. It's one of the best ways to get my system ready for the "battle" that is about to transpire. You don't have to take my word for it, though.
A lot of medical professionals recommend adding an hour of sleep to your sleep routine when you're under the weather (assuming that you're getting at least six hours in, to begin with). All of these tips won't work, nearly as well, without applying this final one. If you really wanna get over your cold, rest is essential. Lots of it. OK, sis? Excellent.
Featured image by Getty Images
Keep reading...
Show less
The relationship we have and nurture with self lays the foundation for how we relate to and connect with others in our lives. Assessing the issues that discourage self-love from prospering are key in order to repair and reignite the freedom that comes when we finally believe the words "you are enough." I chatted with self-love advocate and lifestyle entrepreneur Shelah Marie – who you may remember from when her 2017 photo of doing yoga with boyfriend, rapper Ace Hood, went viral. Shelah's mission is to create a movement of total self-love and liberation for women of color through her platform Curvy, Curly, Conscious – a place where "self-help" meets "real talk" through virtual and offline events and retreats.
Shelah opens up about her healing journey and gives tips for others repairing one of most important relationships a woman will ever have: The one she has with herself.
To fully understand how self-love evolves over time, we must start at the beginning – childhood. "I grew up as the only person of color growing in my home..the only Black person in my neighborhood. I was the only one with hair like mine, skin like mine. I couldn't figure out why I was different. My [immediate] family wasn't open to talking about it."
"Because I had fundamentally saw the world through race at a young age...what I saw was a big deal. Everyone didn't look the same and it mattered. I learned to deconstruct the performance of race around me...I was aware of people's emotions and saw things that people weren't saying. I always wanted to create something that I never saw."
Acting, the performance of characters, and storytelling became a passion of Shelah's. Her 2010 move to New York City to enroll in a Master's program at the prestigious Tisch School of the Arts would be the domino that set off a chain of important events in her life. "My experience in New York changed who I was. I learned a lot about other cultures, languages, and how to appreciate the small things. I couldn't afford TV or cable or a car. I didn't have disposable income. I learned to exist on very little. I put everything into my craft."
A Journey Into Self-Love & Self-Healing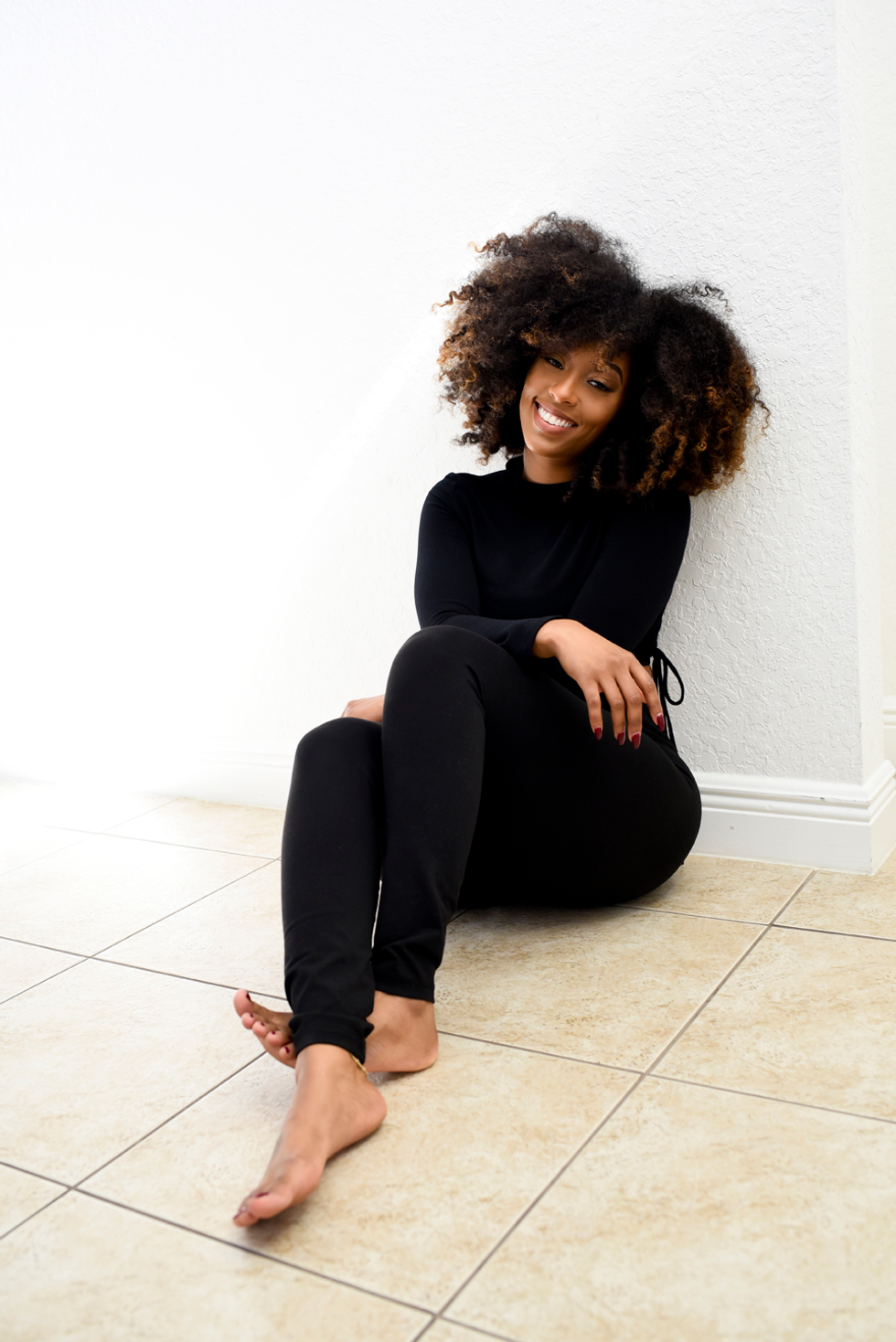 Photo Credit: Latoya Osborne
Courtesy of Shelah Marie
From juggling multiple jobs to dealing with seeing her friends "making it", Shelah became severely depressed and her anxiety peaked. "I was always surrounded by people, but I was always alone in my mind. My self-esteem was so low and I started to attract people that reflected that. I attracted men that were treating me in an unhealthy way. One relationship got extremely abusive."
An argument turned into Shelah's then-partner telling her, in front of her roommates, "Yeah, bitch. You're a bitch and I hope I'm the first person to ever call you that, bitch."
Enough was enough.
"I saw myself as a child and I realized the only other person to call me a bitch in front of people was my mom. This is where my spiritual journey kicked up a notch. I told myself that I get it. Whatever pain and hurt that is within me that feels the need to manifest this man to reflect my beliefs at me this strongly...this will never happen again. I will never be at this place again. Whatever I have to do to heal it, I will do. From then on, I put myself through Shelah's school of self."
Shelah recognized that in order to reach her potential, she would have to learn to navigate past the toxicity in her life. Over the next few years, self-healing became her priority. Four important things led the way for Shelah's transformation: Talk therapy, working with a healer, reading, and meditation. This work allowed Shelah to confront the trauma that was hiding in her subconscious. She was committed to equipping herself with the information so she could start to understand what she had been through in life.
Meditation was especially helpful as it allowed her to "get friendly" with herself. "I realized I was an adult and didn't know myself and have never sat with myself. I'd used men, career, work to distract me."
The reality of sitting in and embracing pain is something that many women of color often accept as a part of life, Shelah believes. "'I'ma talk to Jesus. I'ma go to church. I'm going to pray about it...get a new outfit, you'll be fine.' This is what we tell each other. It doesn't work. Black women are comfortable with sharing their pain just from a place of 'This is just how it is.' When I used to listen to a lot of Gospel, I would become addicted to how much pain I would feel. Sometimes we can get addicted to that space of talking about the pain, living in the pain, and being in the pain. That space is part of the process but I'm more interested in moving beyond that."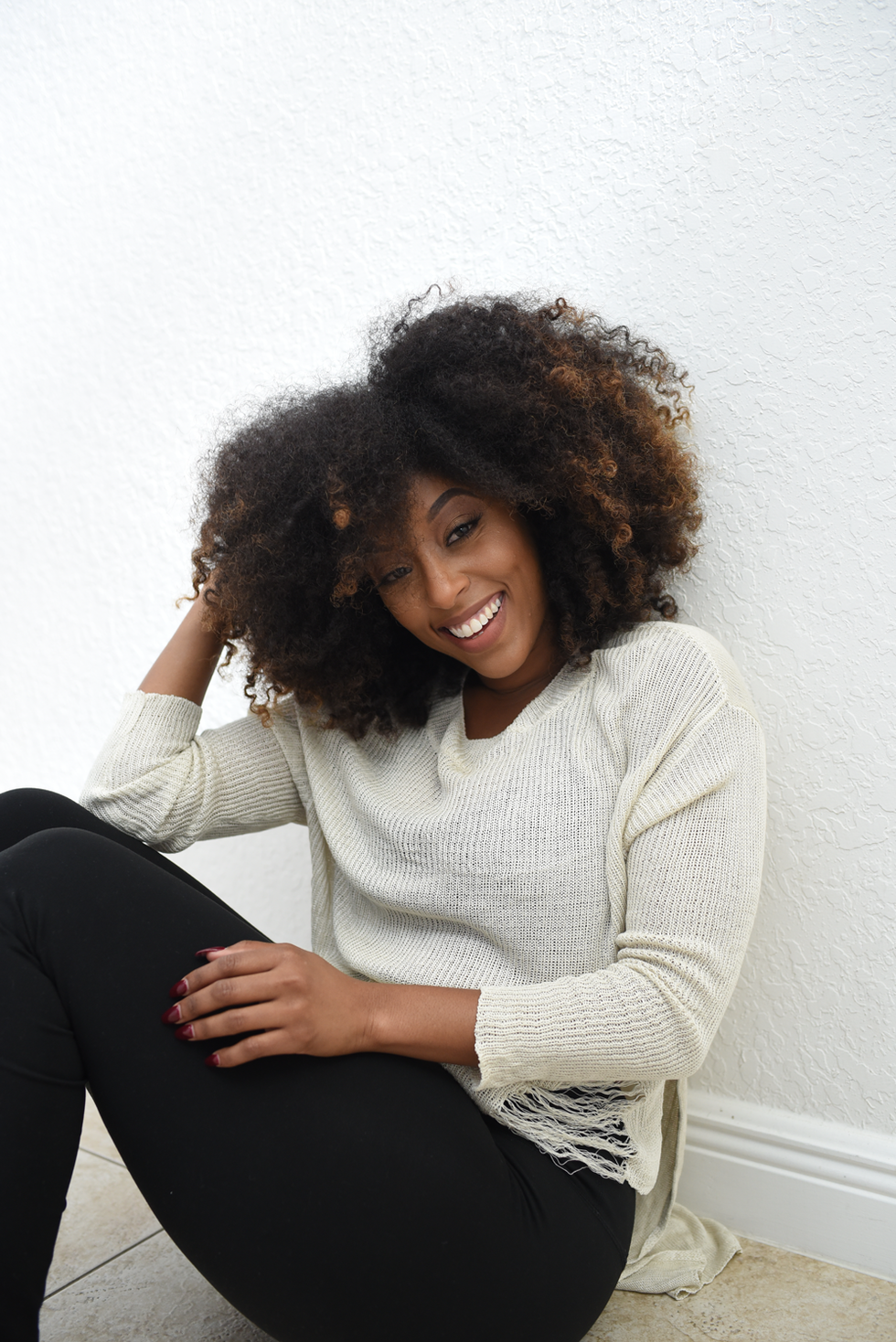 Photo Credit: Latoya Osborne
Courtesy of Shelah Marie
"Whatever pain and hurt that is within me that feels the need to manifest this man to reflect my beliefs at me this strongly...this will never happen again. I will never be at this place again. Whatever I have to do to heal it, I will do."
How Meditation & Self-Healing Led Her To True Love
Shelah's call for Black women? Listen to yourself. Honor your pain. Allow yourself to heal. Allow yourself to be connected and feel supported from within.
If you're starting out on the journey, Shelah recommends finding a therapist that caters to your needs, listening to guided meditations like The Meditation Mixtape by Shelah Marie, and filling yourself with knowledge. The books that aided her include A Return To Love by Marianne Williamson, Codependent No More by Melody Beattie, Radical Forgiveness by Colin Tipping, and The Four Agreements by Don Miguel Ruiz.
If she really wanted to focus on healing, Shelah knew that she'd have to be radical in how she invested in her learning and the expectations she set for those she surrounded herself with. "My healing was my job, and it still is. Everyone in my [tribe] knows this. Anyone I can keep around...if they are not actively healing, they will be phased out of [my life.]"
Shelah's healing journey allowed her to embrace the unknown when it unexpectedly appeared. She was new to loving herself and having standards in a relationship, when she met her now-boyfriend Ace Hood, a few years ago in New York City. Upon first meeting him after an invite to a New York club during All-Star Weekend, Shelah knew there was something special.
"He was in the back. There were all these women and celebrities around him. [Ace] saw me and parted the divider and went, 'Shelah, hi! I love your videos on Instagram and you're so funny.' He had this big smile and his eyes lit up. I said to myself, 'I'm fucked. If I'm not supposed to go for it, I'm going for it. I don't care what happens.'"

As with any relationship, it didn't come without challenges – especially in the beginning. Though Ace was attracted to her personality and who she was – the two had to learn to coexist and understand their two very different worlds.
"I struggled for a while trying to fit a circle in a square peg and tried to make myself into what I thought a rapper's girlfriend should be. That didn't last long. [I had to understand that] this is who I am. I'm Shelah. This is me."
Though people had questions about how their relationship would work, Shelah emphasized the notion that you can redefine yourself and humans are layered individuals. When Ace became interested in learning more about the benefits of yoga, the two decided to go on a journey together. She saw something in Ace and knew that they could help each other become the best versions of themselves.
Even if you're not in a relationship and find yourself longing for companionship from a partner, Shelah reminds us not to wallow in self-pity. "When I was in NY [before meeting Ace], I was single and depressed. I had to be proactive about the feelings I wanted [and] I'd fuse that into my meditations. Do not leave it in the hands of someone else to provide you with what you need. Date yourself. Do nice things. Look good for yourself! Sometimes I'd get sad [or jealous], but I'd remind myself, 'Man, I feel so supported. I feel so loved.'"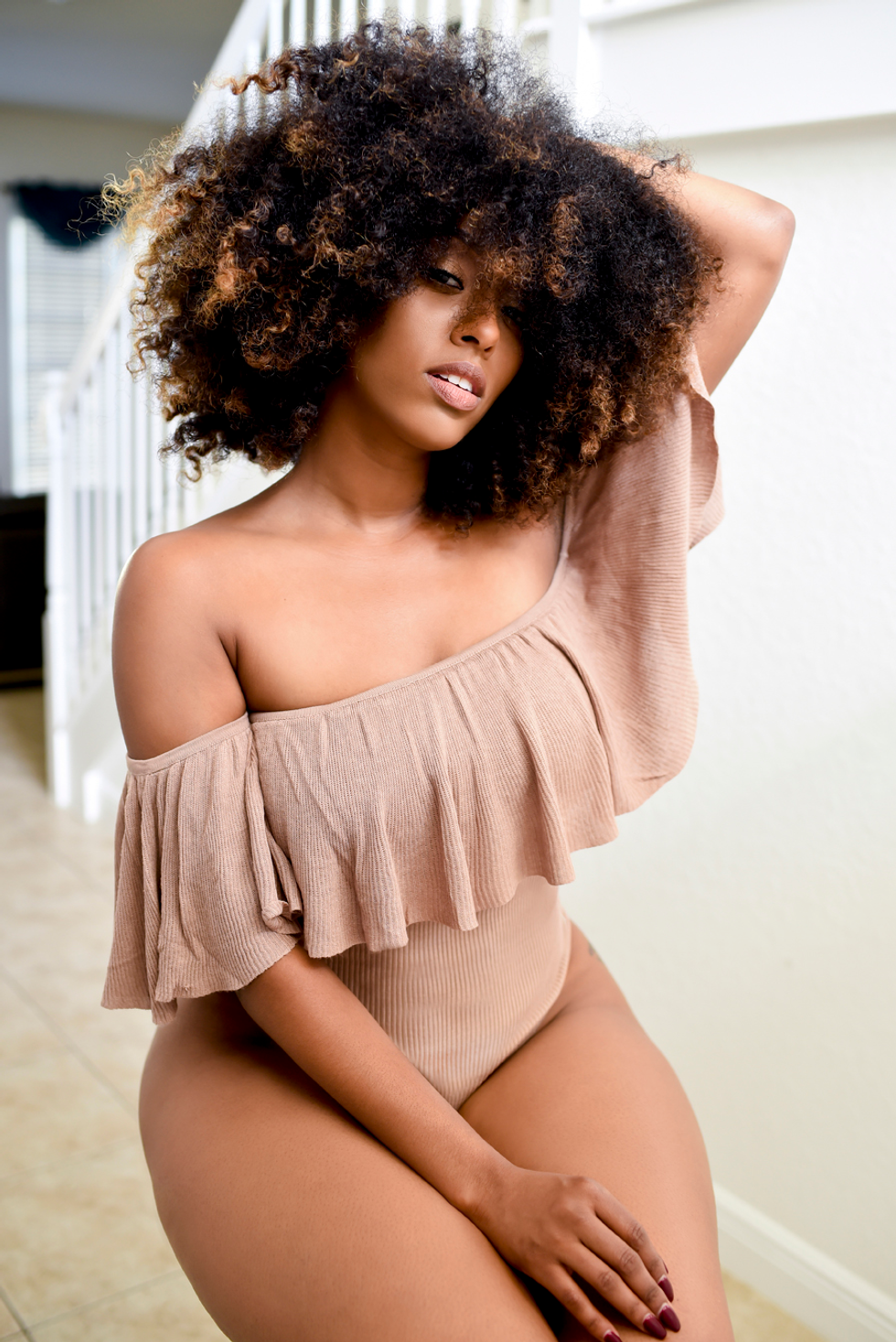 Photo Credit: Latoya Osborne
Courtesy of Shelah Marie
"I had to be proactive about the feelings I wanted [and] I'd fuse that into my meditations. Do not leave it in the hands of someone else to provide you with what you need."
A Call To Black Women & Their Healing
Helping other women of color heal has been the core of Shelah's personal mission and her recent entrepreneurial pursuits as well. She mentions, "As that little Shelah [experienced], I wanted to create something that I never saw. With Curvy, Curly, Conscious, I was responding to what was being given to me. My Instagram started to grow. I did an event, it was a success. Four-city tour, success. Black women believed in me. I needed to keep giving them more. I wanted to produce high-quality, high-level beautiful experiences for Black women to heal and commune with each other because I believe we deserve it. Black women deserve beauty. It reaffirms our humanity."
However, Shelah again found herself having to confront deep fears and insecurities that would have stunted her ability to deliver on her promise.
"The biggest challenges as an entrepreneur have been overcoming all of my individual fears. You know how much courage it takes to take people's hard-earned money in advance for something? You have to deliver. I wasn't a business person. My background was in acting. I had to invite people in [such as bookkeepers to help me.] I had to [overcome] my own fears about not being good enough and not knowing enough."
For others looking to build a brand in the self-help space, Shelah notes that investigating your personal strength is a must.
"What skills do you have that everyone goes, 'How do you do that?' A lot of people try to copy and emulate. The reason my account grew was because my strong suit is sharing my story and talking. You don't have to have a big following to have a big business. Find your zone of genius and follow that. Just because social media is poppin, doesn't mean everyone has to have a page that's popping. Follow what you're good at."
When remembering where this journey all started, Shelah had some words she'd tell her younger self, the little girl struggling to figure out her story. "You're doing great. You're doing really well. It's fine."
For those of us also navigating the fluid waters of nurturing self-love, Shelah says, "We live in a society that is extremely driven. There's a little window into everyone else's life now. There's Instagram and Facebook. Sometimes it looks like everyone is moving at 100mph and you're just moving slow. Don't watch what everyone else is doing. You are doing fine, too."
Our self-love journeys are not monolithic, but one thing is true for us all: Growth is possible.
For more of Shelah, follow her on Instagram.

Featured image by Latoya Osborne
Originally published on February 13, 2019
Keep reading...
Show less