Pace Poetry
Besides being a devoted mother of two boys, PacePoetry is a known performance poet, author, Reading and Writing professor, open mic host, and brand influencer from Houston, TX, who prides herself in being open and completely transparent with her audience through her writing, performances, and speaking because she believes that someone needs to hear her story to help them learn and walk in their purpose as well. Follow her on social @pacepoetry.
One of the hardest things I had to do was reveal to my oldest son that I had a miscarriage at the age of 14 before I had him at 17.
We were having another one of our talks, and I felt it was time I opened up fully about my experiences as a teenager to help him be more mindful about taking that leap so soon.
In the midst of our conversation and me revealing the secret of my miscarriage, I found myself fighting back tears as my son searched my face for answers. All that could come out of his mouth was, "Dang Momma, you've been through a lot."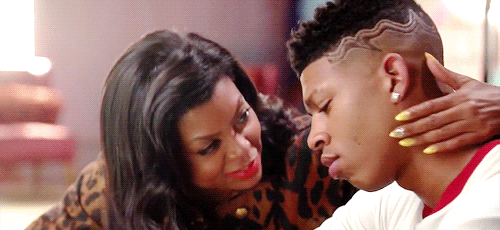 i.gifer.com
As I reflected, he was right. At that moment, the car ride couldn't seem longer as we rode in silence the rest of the way. I couldn't wait until we got home, so I could close myself off in my room and finally cry.

While I cried tears that were long overdue, I started to talk myself out of crying about it because it had been 18 years since it happened. I had other miscarriages (one that almost cost me my life) and even abortions, but I was numb to feeling anything about any of them. But for some reason, the 14-year-old girl in me still mourned and the wound it left still hurt me, even after all of these years. The day after the talk with my son, I realized why. I never allowed myself to grieve my first miscarriage, and I was still trying to prevent myself from doing so.
The day my parents found out I was pregnant is still a moment in my past that sends chills through my body.
Within a week of us discovering this newfound revelation, I began bleeding. My parents took me to the hospital, and the staff told me that they couldn't tell if I was just threatening a miscarriage or actually having one, so they sent me home bedridden. About an hour after I was home, I went to the restroom and felt a clump come out of me and there it was—my fetus floating in the toilet. It looked like a big blood clot. I remember standing over the toilet paralyzed. I couldn't stop staring at it, but instead of crying about it, I felt like it was the end of the distance between me and my dad even though he wasn't ecstatic that I had to endure a miscarriage.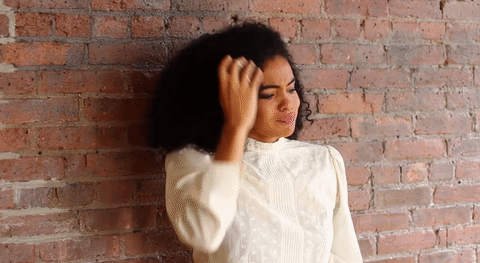 i.gifer.com
At 14 years old, I thought I had no right to cry about the child I lost, and that mentality caused me to be insensitive and unsympathetic to miscarriages as a whole. I had no feelings towards my other miscarriages or when I heard about other women having miscarriages, and that was hard for me to admit. In fact, black women have a higher risk of miscarriage than white women. Failed pregnancies usually occur due to environmental or product exposure, previous health vulnerabilities like anemia, or genetic mechanisms that happen during the fetal development stage. And since the hospital told me miscarriages were normal, it didn't register in my brain that there was human inside of me.

Now, here I am, 18 years later, finally trying to allow myself to grieve and accept that I actually lost a human being, even though the reason behind it is uncertain.
In order to deal with the unknown, I just cling to the affirmation that it was what God thought was best for me. This idea makes the grieving process even harder because I'm a person who likes definite answers, but I must now accept the fact I may never know. So, how can I grieve?
In all honesty, I've been involved in a three-step grieving process for 18 years, and realize now that I have been stuck in the first two steps.
1. Shock/Denial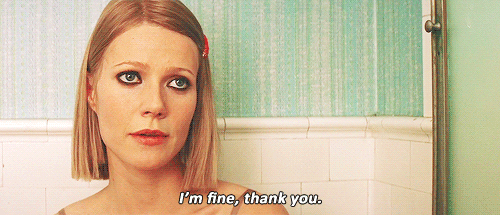 I've been in shock ever since I had to flush my fetus down the toilet and tried to only see it as a regular blood clot.

2. Guilt
I felt guilty because I drunk white distilled vinegar right before I took the pregnancy test because I heard it would make you have a miscarriage (a truth I hate to reveal), and I hoped the vinegar would work a miracle and change those two lines to one. I wanted the baby gone, but I was naïve about the term and process of a miscarriage. Even now, I still feel guilty when I admit that one detail, and I'm working on trying to let it go.
3. Acceptance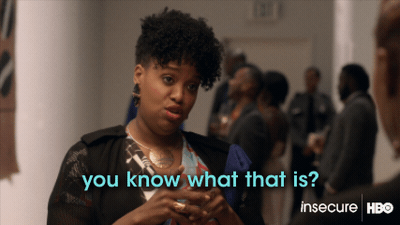 The last stage I'm striving to get to is Acceptance. It's time I accept that it happened, stop blaming myself, God isn't to blame either, and remind myself it's OK to cry about it and feel the hurt. Accepting the hurt has been difficult for me, but I know it's the only way I can truly heal from it. My goal is to not rush myself through the process or be too hard on myself about getting over it. We live in a world now where we like to just act like it's easy to get over things and move on, and it's definitely not that simple.

If you are dealing with a miscarriage or have dealt with a miscarriage and are wondering if it's okay to grieve, my answer is yes. Even if it takes you 18 years to do it.
Also, do not be afraid to talk about it with others who have been through it or who can give empathy just by being an ear to listen or a shoulder to cry.
Featured image by Claudia Wolff on Unsplash
A lot of times, women are told that we must choose between having kids or having a successful career. If you're like me, a teen mom at 17 and a mom to a second child at 21, you've probably found out that many people, especially your close relatives, counted you out.
Defying the odds, stipulations, and limitations people placed on me due to my my circumstances, I have received a Bachelor's and Master's degree, taught middle school English for five years, become an adjunct professor, and built my entertainment brand: PacePoetry.
However, I've just scratched the surface of what God is calling me to do, and this journey is getting scarier by the day.
Beyond my understanding, God has called me to move from my home city of Houston, and start brand new in Atlanta. I've been accepted into Clark Atlanta's doctoral program for Africana Women's Studies (still trying to understand why He instructed me to apply for their program), and plan to extend my brand. I don't understand why I'm being pulled in that direction, but I have to be obedient.

With this transition, I have decided to allow my boys to stay back in Houston with my youngest son's dad (might as well say "their dad," but that's another article). To be honest, my 15-year-old came up with this plan. I was actually leaning towards them coming with me, but after much thought, his idea was the best for them because they will still be around all their family. Plus, I can focus heavily on my brand and school without having to make sure they're acclimating well to a foreign place.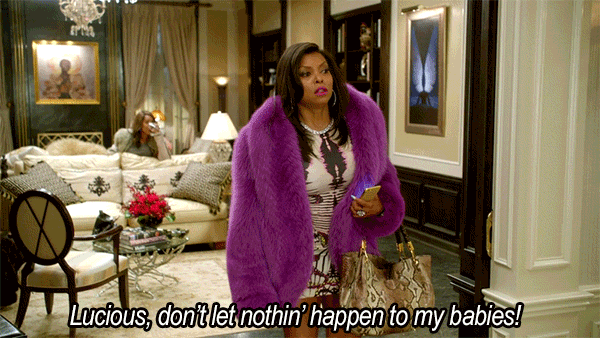 We all know that when it comes to your life, everyone has opinions, and I've been catching hell for this decision.
Everyone is telling me that boys need to be with their mothers. While I believe this to be true to a degree, I also know that there is a ton of things that I won't be able to teach them when it comes to being a man. I don't have little babies; my boys are 15 and 11. I feel it is critical for them to get that consistent hands-on male guidance.

Also, I never wanted to be that mother who pushed her dreams on her kids. As much as we hate to admit it, as parents, our kids hear what we say, but they tend to emulate what we do. I want to show them how to pursue your dreams and believe the impossible.
I'm now teaching them that you should have no Plan B. God's plan is the only plan you need, and He has already provided you with the resources inside of you that you need to do what He has placed in you to do.
Yes, this lesson for them is coming as a huge sacrifice for all of us, but what am I supposed to do? Wait until they finish high school and try to pick things back up or spend the rest of my life wondering "what if" because people feel like I'm wrong?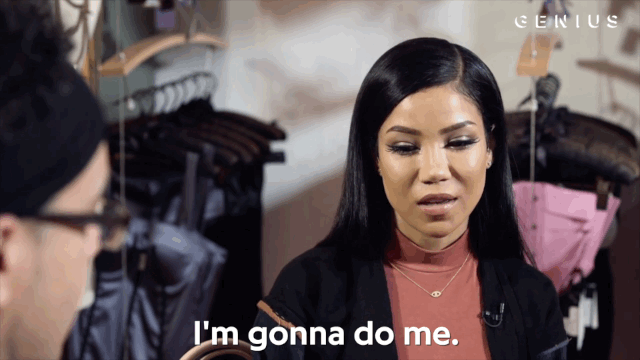 media.giphy.com
Many times, I almost threw in the towel from everyone's opinions regarding my role as a mother, but this passion and drive God has grown inside of me won't let them break me to conform to what they feel I should do. This purpose is bigger than me and my kids, but it's also a blueprint to the legacy I am working to leave for my babies.
The word says to, "train a child", and training requires demonstration, not just those long parental speeches. And that's exactly what I intend to do.

Featured image by Shutterstock
Parenting isn't the easiest job, and as your kids get older, the task becomes a lot more challenging; especially once you get into the teenage phase. I don't know what it is about your kids once they reach their adolescent years, but it seems like they do a complete 380 (yes, I said 380).
In the blink of an eye, your precious little baby that you held in your arms and never wanted to put down all of a sudden hardly wants to give you a hug. The memories of them as little ones gives me baby fever at times.
With my oldest son (the teenager), I didn't feel like his mom at the beginning.
I don't know if it was because I had him so young, the fact that his grandmothers treated him like their child, or the fact he called me by my name and called my mom, "Momma." Either way, it wasn't until I had my youngest son that I began to feel like I had become a mother.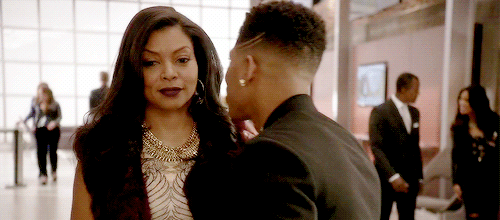 i.gifer.com
Yes, that was very hard for me to admit, but I can only tell the truth.

Fast forward to a time where my baby is now a freshman in high school, I'm finding it difficult to get him motivated about his education, chores, and just about anything else for that matter. When I was younger, it was known that we had to clean up because Kim Pace didn't play. There was never a discussion or a thought to pout about cleaning the bathrooms, washing dishes, and making sure our rooms were cleaned. On the education side of things, I wasn't pushed to make straight A's, but I always had that inner drive in me to do better than best.
This mentality is rubbing off into my parenting and the expectations I have set for my kids.
In my household, anything below a B is not allowed because I feel like in this day and age, young black boys must be pushed to become successful black men. Lately, I don't know if my pushing is having a positive or negative effect on my boys, mainly the oldest one. Recently, his grades have plummeted below my standards. Hell, he's even had F's and that's a HELLLLLL NOOOOO!. I feel that he would probably have more of those grades if I wasn't staying on top of him to study.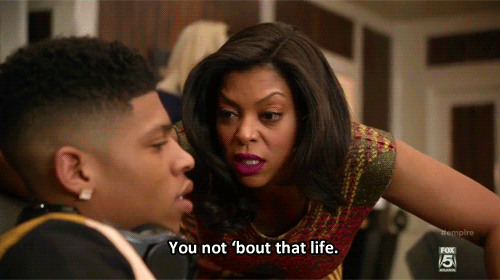 As a mother with a demanding career and a tunneled mindset, I try my hardest to stay current with my kid's school work, but it isn't always easy. Thankfully, the local school system requires their teachers to send frequent emails and/or text messages to alert us when there are tests, quizzes, projects, and etc. Although I love the notifications, I can tell my son does not feel the same because he can't get over on me.
After speaking with some people, I'm starting to question if I'm being too hard on my kids.
My biggest fear as a parent is that if I'm not hard enough on them then they'll end up not living their full potential, and if I'm too hard on them, they will not reach their full potential.
Basically, I'm finding myself in a place of "I'm damned if I do and I'm damned if I don't." I've actually come to a point where I don't know what to do. Push harder or ease up?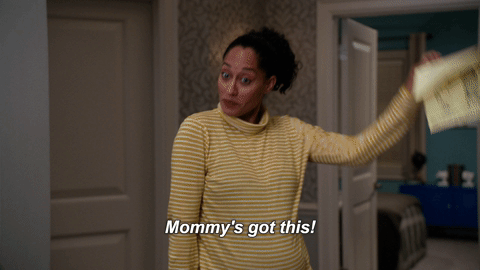 i.pinimg.com
My parents never pushed me to do more than just receive a high school diploma because in their day and time, that was the average goal to get a "good job." As far as grades, they just wanted you to pass. They might question a D, but they weren't upset about it because "you passed." Despite their low expectations for us, me and my other siblings put it in our own hearts and desires to further our education, either with college or a trade school.

My parents' idea of success and method of pushing education was not wrong or right, and out of five children, only one chose a different path. Although we all reached their minimum expectations of success, none of us ever experienced the fulfillment in being in an actual career. Even though I taught for five years and now I'm an adjunct professor, neither of those career paths offered me personal satisfaction. Now I'm working harder on my writing, poetry, and building my brand, which gives me my ultimate fulfillment, but it took me a long while to figure this all out, and I had to do it on my own.
In the same way I had to figure it out, I will have to let my babies figure it out too. But what am I supposed to do now?
Much of how we begin to operate as adults is according to the way we were raised and what our parents instilled in us. By that logic, I should instill hard work, determination, tenacity, and persistence in my own two sons. The problem is, my method seems to be not going in either ear of my oldest child. All I get is rolled eyes and the "I wish she shut the f-ck up!" look, which causes me to question if I'm being too hard and expecting too much.
Parenting is the hardest job.
At the end of the day, blame falls on the parent for the decisions that your children make no matter how we try to say it doesn't. There is going to always be something we could have done better or not done at all. I can truthfully say that I am at a loss right now, but I don't see myself easing up on either of them any time soon.
xoNecole is always looking for new voices and empowering stories to add to our platform. If you have an interesting story or personal essay that you'd love to share, we'd love to hear from you. Contact us at submissons@xonecole.com
Featured image by Shutterstock
We all have family members who choose the wrong direction and consequently land in the hands of society. My family isn't any different. My older brother has spent the bulk of his life in prison. So many times, I see people post things about freeing their family members or friends, but you'll never see me do that for my brother. In my whole heart, he's where he should be, and I'm safer with him being there.
My brother has been in and out of the system since he was a teenager. This is his second time in prison, and he was sentenced 55 years in prison for harm to a child. The last time we saw him was 13-14 years ago. My mom and younger brother reached out and tried to visit him, but always came to bumps in the road, just like this last time. They drove all the way to Huntsville, TX, only for my older brother to get into a gang fight right when my mom was checking in to visit him.
I know you're reading this like, What kind of family doesn't see their family member for over a decade? Honestly, I'm not keen on seeing him because the scared little girl that I used to be still surfaces when I think of him. All I can think is:
It could have been my son.
Whenever I think of my older brother, I see this evil person who still scares me even in his absence. When I thought he was going to be getting out soon, I was extremely scared. I only felt comfortable with sharing my feelings with my oldest sister, who used to be our protector from him. When things went left between her mom and our dad, she stopped coming over and it was a wrap for us. By that, I mean me, because I was the one he seemed to torture and hate the most.
Growing up with him was pure hell and I hated when my parents would leave to go to work because this was his opportunity to be the evil villain he embraced. I'm starting to cry just thinking about it. This wasn't your typical "big brother" bullying.
When no one was around, he enjoyed beating us or finding other mental manipulative strategies to make us fear him, and it worked. I can remember sitting at a table crying because he would purposely fix me everything he knew I didn't eat and threatened that if I didn't eat it, I would get beat. I remember crying trying to force myself to eat and jumping at any slight noise because I knew he was coming around the corner with his evil laugh.

I'd get beat from him, and then my mom would come home and whoop us all because he'd come up with some lie. My mom didn't want to believe that her oldest son was a lying sack of shit, so she did what most parents did back then—whooped us all.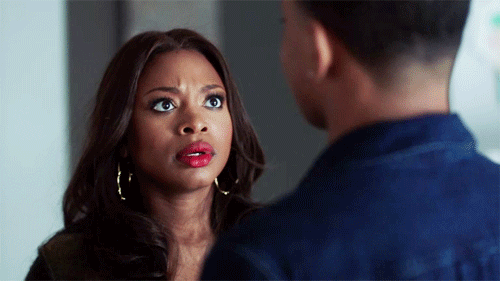 One experience that I've never shared with anyone except my oldest sister just the other day, was the time he climbed on top of me and pinned my arms down in my bed. He didn't do anything sexual to me, but I knew it wasn't right that he was straddled on top of me holding my arms down, threatening he'd do something further to me if I made a sound because everyone was in the front living room. He stayed on top of me for about a minute or so, and I just laid there. Without my oldest sister coming over on the weekends, I felt helpless.
I endured every beating and evil act until my sister gave me inner courage to stand up for myself like she did.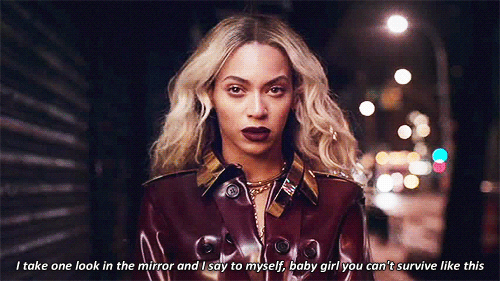 I'll never forget the morning I took back my power. My best friend's mom used to pick me up for school, but this time they were running a little late. Well, that wasn't flying with my brother. He wanted me gone. He was adamant about making me catch the bus, which I hated doing because I'd get interrogated by the bus driver since I didn't ride frequently.

After I told him I wasn't riding the bus and went to the restroom to finish getting ready. While fixing my hair, I heard the restroom door fly open in anger. The way my brother looked at me still stings me in my stomach. He rushed in and grabbed me by my head, then started slinging me all around, but this time I made it my business to fight back. We were in there tussling.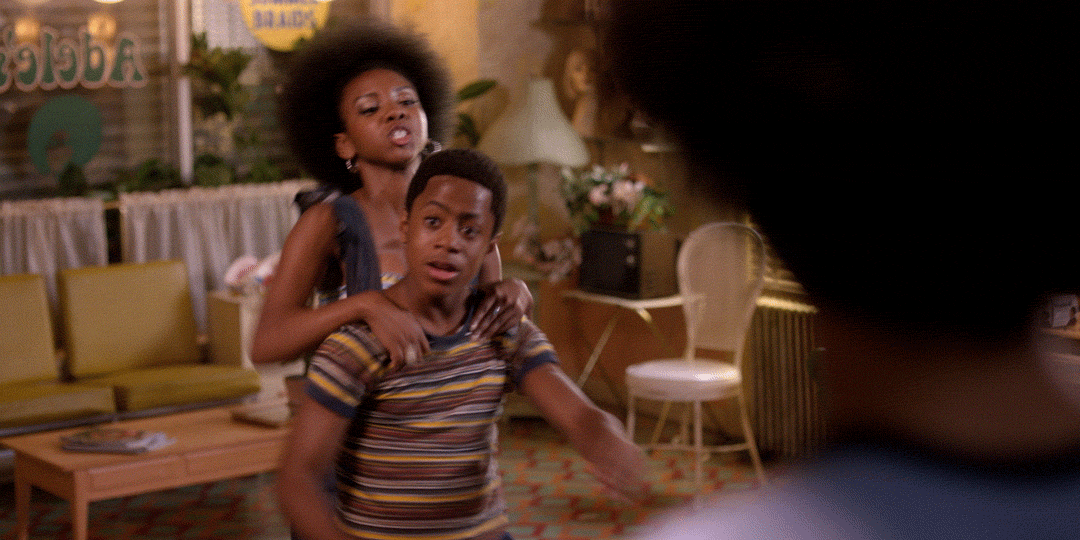 I was losing the fight, but I was winning the war of not letting him hit me without defending myself. The last thing I remembered was him having me pinned down on the bathroom floor and me swinging wildly trying to get up until the car honked from outside. He got off of me, laughing with that evil laugh he'd do whenever he'd torture me.

I left my house that day house feeling empowered and stronger. No longer was I that weak little girl. Did the torture stop? No. But I fought back every time. It wasn't until he actually got locked up and sent away the first time that I could actually breathe and live freely in the house.
It finally felt like home without him there.
Unfortunately, that fear still reigns heavily inside of me. I'm terrified for him to get out. On top of him being evil growing up, he took it upon himself to begin worshipping the devil and getting demons tattooed on him while in prison. Who knows what he is capable of doing?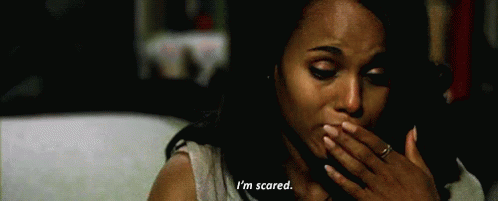 I know I shouldn't be scared of someone, but I can't help it. This is something that I am still working on trying to heal from, and it's not an easy thing when you have lied to yourself for years that you actually loved your brother. There was no way I could love someone who treated me so horribly. Funny, but my relationship with my brother is how all my relationships were.
I feel like I never had a chance of having healthy relationships with men because deep inside I expected to be treated like shit because I was used to it and continued to allow it because it seemed "normal."

It's true that your childhood reflects heavily in your adulthood.
Despite my true feelings for my brother, I don't want anything bad to happen to him. I pray for God to heal him internally because I hate seeing my mom beat herself inside about what she did wrong. I'm a mother, so I understand her pain.
I still don't want to see him and prefer him in there versus out here.

I will continue to pray that I can fully heal from all the damage he has caused me. At times, I feel robbed of experiencing the "big brother" relationship that I've heard so much about. He did evil and damaging things to me as a child that still haunt me as a woman.
I'm still healing from it all and asking the Lord to remove the hate that I had buried inside. I'm working on pushing through my trauma, and eventually my torturer will no longer have this hold over me.
xoNecole is always looking for new voices and empowering stories to add to our platform. If you have an interesting story or personal essay that you'd love to share, we'd love to hear from you. Contact us at submissons@xonecole.com
Featured image by Giphy