Keisha Marie
Keisha Marie is a twenty-something writer and digital content creator from Denver, Co. She is a mother of two sour patch kids and an OG naturalista who is obsessed with connections, collaboration, and creativity. You can find her on Instagram @keishamarieco sharing gems about motherhood, life after separation, and more!
An almost 30-year-old, soon to be divorced mom of two, going on an unpaid internship would be laughable to most. And most of my peers did (and still do) laugh at me when I tell them about what I'm doing. I realized that what anyone else thought or deemed acceptable by society's standards did not concern me. It would only stand in the way of me walking confidently in my path. So I ignored the nagging voice telling me to "get real" and give up my dreams, like so many times before, and pushed ahead to pursue a social media internship for the Curly Girl Collective, more specifically, for CurlFest, the world's largest natural beauty festival!
I first heard about CurlFest in the summer of 2016. As a new natural hair blogger eagerly doing research, I found several photos that women were posting on the 'gram under the hashtag #CURLFEST. All I remember was seeing big curly hair and bold festival style outfits on gorgeous black women of all shades with a lush green backdrop that I later would discover was Prospect Park in Brooklyn, NY. I was obsessed! I knew it was an event I wanted to attend, but I had no idea that two years later, I would be a part of it!
My original goal was to attend the festival in the summer of 2017, but life got in the way and I didn't even think to plan for it. Later in the year, life happened again but in a way that made me decide to take control and stop allowing life to keep happening to me and start allowing to happen for me. So when the Curly Girl Collective posted about needing social media interns, it felt like a no-brainer to put my name in the hat. I was not going to struggle or miss out on any more opportunities because of self-sabotage. I was going to bet on myself at every chance I got, and my first chance turned out to be a winner!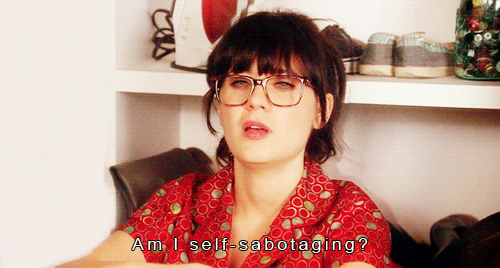 cdn.smosh.com
When I found out I got selected to be an intern, I was elated, but then the financial reality set in. How the hell was I going to pay for this? Or justify taking a trip to NY when I was barely covering my bills each month? I would have to secure my plane ticket, housing, and anything else I would need in NY.

On the surface, it felt irrational. But I knew that I had to do it in order to push myself to the next level.
So, I coordinated things with a friend of mine who was also going to CurlFest and was able to get an amazing deal on a plane ticket. She also found an Airbnb for a reasonable price. I knew things would be tight, but I was going to make it! At this point on my journey to CurlFest, I was confident and felt unshakable. I was determined to suppress that little nagging voice in my head telling me all the reasons why this was not going to work out, and I kept pushing ahead towards Brooklyn.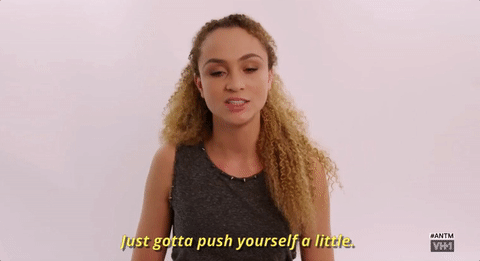 media.giphy.com
My entire CurlFest experience was a blur of excitement, stress, and lots and lots of walking. Our social media team jumped in and helped volunteers with preparing goodie bags and excitedly reflected on how our hard work was paying off! Our campaigns were creating buzz and one of the girls (shoutout to Amber) cracked the infamous IG algorithm, which played a huge part in us hitting goals we had to grow the social media presence of the Curly Girl Collective over the weekend.

The biggest hurdles I had to overcome in my time working with the CGC were self-doubt and a serious case of Impostor Syndrome. I've always questioned my abilities, despite countless examples of why I should not. As I've forced myself to reflect on this during meditation and writing, I realized that it wasn't so much that I am afraid of my abilities, but I am afraid of winning. I am afraid of walking in my greatness because it's so much easier to be small.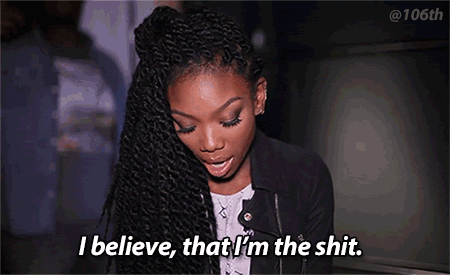 media.giphy.com
I remember hanging out with a girlfriend and repeating how much I could not believe that I was selected to work for the CGC. She laughed the first time, but the next time I said it, she called me out. She told me to quit questioning the opportunity that I was given and focus on showing and proving that they made the right choice. In that moment, it was clear that I was the only thing preventing me from moving to the next level in my career, regardless of the industry.

From then on, I did self-checks every time I gushed about how much I could not believe that I had gotten an opportunity. I appreciated the fact that I worked hard for the opportunities that I landed, they were not handouts. When I did this, my ideas began to flow more freely. I submitted work to the rest of the team and the CGC founder we primarily correspond with, and consistently got positive feedback.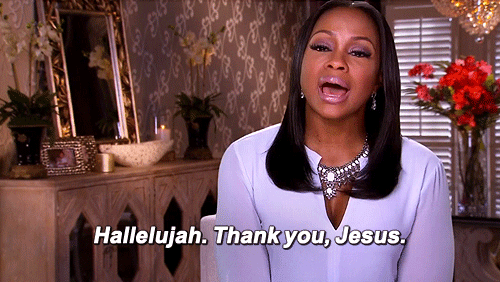 media2.giphy.com
I made the decision to embrace my gifts and blessings instead of questioning them and everything blossomed from there.

For years, I allowed negative self-talk and fear of failure to hold me back; so much so that self-doubt almost stopped me from pursuing the opportunity to work with CGC. This time though, I forced myself to focus on positive self-talk and anticipating success! It was scary, but I finally decided that I was going to start taking more chances on me. Period. I never saw myself actually making a living as a content creator, but now I do. Since returning from CurlFest, I have been sending out pitches, doing photoshoots, asking for help when I need it so that I can focus on my work, etc.
I finally started taking myself and my dreams seriously and in turn, I see God blessing my efforts. My road to Curlfest served as a catalyst to me walking in God's purpose for my life. It helped me to learn to trust myself, my decision-making process, and to quit doubting my gifts.
Most importantly, I finally gave myself permission to affirm my dopeness while still showing gratitude to the source.

After spending the last 28 years operating from a space of timidity, my decision to go to NY for the Curly Girl Collective/CurlFest internship was a bold move that provided the exact confidence boost I needed.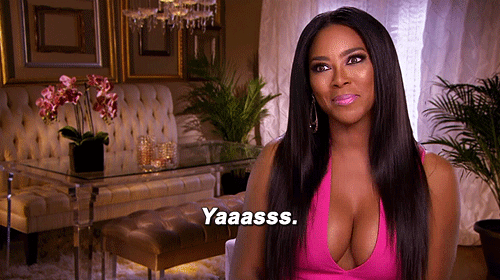 media0.giphy.com
I'm starting my life over as a single mother of two, pursuing a creative career, and killing it! Naysayers had me convinced that I couldn't hold things down on my own and that my dreams would have to be put on hold. But I know that motherhood gave me a reason to go harder for my dreams, not an excuse to forget them. CurlFest confirmed that for me and I was both humbled and emboldened by the experience.

Featured image by Shutterstock
We both entered our relationship broken, but we seemed to agree that I was worse off. I had daddy issues, mama issues, heartbreak, you name it. And he came along and accepted it all.

Later, he introduced me to the Watchtower Society, also known as Jehovah's Witnesses. I had always valued spiritual things and sought out God, but felt overwhelmed and jaded with the idea of churches. The Kingdom Hall seemed like a breath of fresh air and I thought it was exactly what I needed to truly make my spiritual walk real.
But that never happened for me.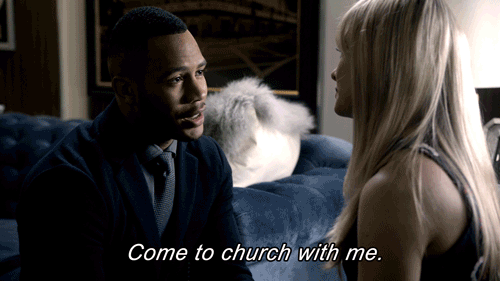 media3.giphy.com
For those who are unfamiliar with Jehovah's Witnesses (JWs), here are a few facts: 1) Jehovah is God's name and JWs primary goal is to make that known to the world, hence Jehovah's Witnesses; 2) JWs believe in Jesus and that he is Jehovah's son, and consider themselves true Christians; 3) JWs do not celebrate holidays, birthdays, or take/accept blood transfusions. This is by no means the full scope of the organization and my article is not intended to bash it in any way, it is to simply share my experience with it in my life.

I was blessed with exceptional comprehension and communication skills, so I was able to retain the doctrines, memorize scriptures, bible accounts, etc. enough to go out in the field ministry and preach. I was also surrounded by other witnesses who were extremely talented, loving, and passionate about helping people find Jehovah. When I tried to tap into that passion for preaching and going in the ministry and just living as a JW overall, I always came up short.
The feeling like this was where I was supposed to be never really came.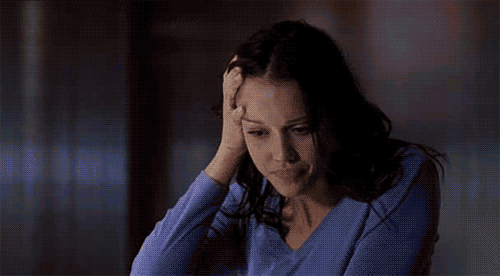 My heart wasn't in it because this was not my path.

Reflecting back on the early years of my relationship with my husband (then boyfriend), we were making typical young adult mistakes. But when we started to deal with the outcome of those mistakes, that's when it really hit, and it was more than we could handle. One in particular was miscarrying our first child. We were both young, crazy in love, and enjoying one another so much that we threw caution to the wind. And then came the positive pregnancy test. Next came panic, stress, and anxiety. Finally, bleeding, and no more baby.
It was heartbreaking for both of us. The response we both had was to cling to Jehovah by means of "his organization" and speed up the timeline on getting married. And that's exactly what we did.
I was 22 when we got married, he was 23.
We had no money saved, no plan to get out of debt, no solid career goals, and we were pretty spotty even when it came to spiritual things. We were stuck in auto-pilot. Going to work, to bible meetings, in field service and home. Occasionally we had date nights, but we never really nurtured or developed ourselves or each other. Our focus was on appearances (even if we never admit it) and because we did pretty well at keeping our appearance shiny and new, no one could see how broken we really were.
In my reflection of that time, I can see that we made leaps and bounds to change the things that are apparent at the surface level. We quit watching horror films or even movies that were excessively violent, had any magic in them, or were rated R. We stopped celebrating our birthdays and holidays and we rarely missed bible meetings or field service. But we weren't consistent in praying together as a family, we went through our weekly studies very casually. It was obvious that even though we wanted to be good JWs and allow "the truth" to touch our hearts, it never really did. .
To clarify, I do believe a lot of what JWs preach. There are just some issues with interpretation that I couldn't move past and that is the same with any religion.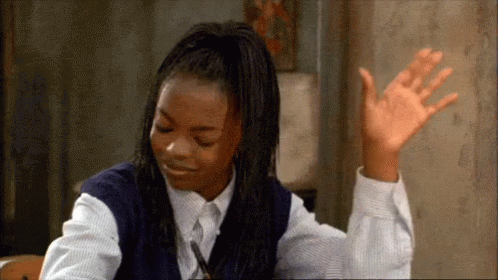 gifimage.net
I can remember smiling through awkward conversations about why I didn't vote or why I refused to take blood, or why I wouldn't sign someone's birthday card. It was exhausting, but I was convinced that this was what I needed to develop a relationship with God and sincerely know Him.

Eventually, I stopped believing that.
I started to see that no matter how much I prayed to build that desire to be a dedicated to the ministry and being one of Jehovah's Witnesses, something was holding me back. My heart wasn't in it because this was not my path. I went through the appropriate processes to get help from the elders when the issues in marriage became too much to deal with, but to no avail. The disintegration that I was now seeing in my marriage was parallel to the distance I felt from my newfound religion.
It was then that I knew I had to leave him and the organization in order to be free and finally find peace for myself. I decided that I would not return to the Kingdom Hall shortly after realizing I no longer wanted to be married.
For a few weeks, I felt guilty when I would get text messages from concerned "friends" wondering why I had abruptly stopped attending meetings, but I also questioned where that concern was when I was figuratively drowning.
I knew that as a JW, I could not seek to leave my marriage unless one of us cheated, which we had not. But in my heart and mind, I could not accept that the Creator I believed in would make me remain in a situation that had become toxic for all parties involved.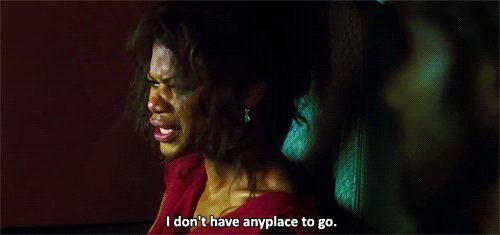 I have not been to a Kingdom Hall in about nine months and I feel closer to God than I ever have.
This past March, I celebrated my birthday for the first time in seven years. It was amazing to say the least. I was surrounded by new friends and enveloped in a community of love, support, and empowerment. That weekend confirmed my choice to uproot my life and make a sharp turn in the opposite direction -- not only leaving my husband but also leaving the organization we worshipped through.
I meditate on a consistent basis and am more in tune with my energy, as well as how it affects those around me (also vice versa). I'm also more in tune to God and how He is directing my life. I'm doing creative work that I love and making a name for myself. I'm building genuine relationships with strong like-minded women, and learning more about what I want from a future romantic relationship.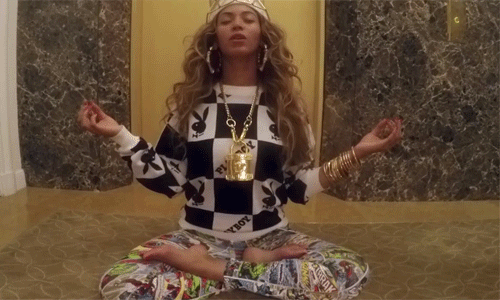 The best part of it is, this journey has been more spiritually enlightening than any time I've spent as a JW, or any church for that matter.

xoNecole is always looking for new voices and empowering stories to add to our platform. If you have an interesting story or personal essay that you'd love to share, we'd love to hear from you. Contact us at submissons@xonecole.com

Featured image by Prince Akachi on Unsplash
"So you just gon' leave your hair and your husband in 2017?!"
I couldn't help but to burst out laughing as I looked back at my big sister's face on my phone screen. It showed a hilarious mixture of shock and amusement as we had an impromptu FaceTime sesh' that December day. I had just posted a not-so mysterious Snap on my Facebook page. All you could see in the photo frame was a pile of freshly cut hair in a sink and bold words that read, "So, I did a thing…"
Two months after choosing to separate from my husband, I had decided to chop my hair off.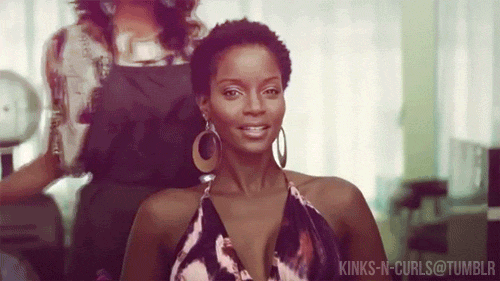 And yes, the cut was most certainly symbolic.
At this point, only my close friends and family knew what was going on and no one took me seriously. The hair I was carrying on my head sprouted at the same time our relationship blossomed. It carried the memories of our love when it was unassuming and new. But it also carried the pain I began to feel as our relationship aged, and it kept getting heavier and heavier until that day in December when I decided to let it all go. When I chose to let go of my hair, I was also letting go of my marriage, which I realized had stopped serving me a long time ago.
The early years of our relationship were the sweetest, even without much romance. We were sharing our college experience and falling in love to a backdrop of weed, fast food, and normal young adult nonsense. I noticed that he showed very few signs of being ready for a real relationship but I figured that would change over time. We were having fun together and that was all I needed at the time. When he didn't even bat an eye after I chopped my hair into a Pixie cut and then transitioned to natural hair all in our first year dating, I was convinced he was the one!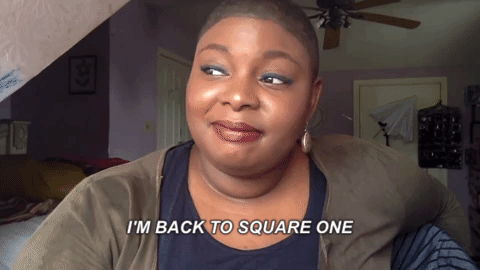 In hindsight, I placed way too much value on how he handled my first big chop and didn't pay enough attention to signs that things may not have been as sweet as I thought they were.
As we approached our one year mark of dating, he took a few involuntary vacations, we had blown through tons of my money with no real plan and the romance was non-existent. But he still complimented me on my twist-outs, praised my natural beauty and wasn't a complete ass-hole, so in my mind that was good enough. It was so good in fact, that I decided to marry him despite the glaring red flags that maybe we weren't even close to ready.
My coping mechanisms for life's bullshit are to smile bigger, find the rainbows and sunshine, and suppress like crazy.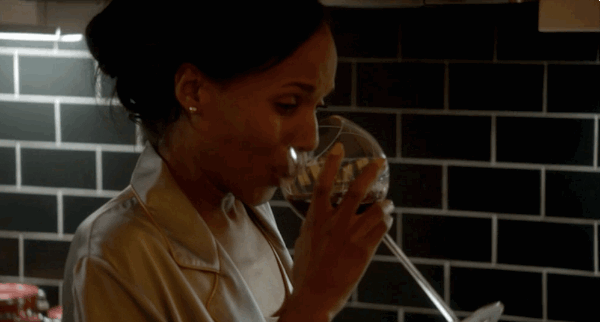 This got me through many trying times, but it also made it easier for me to deal with much more than I should have in my marriage. Not even a year after exchanging vows my with husband, I wrote this passage in an old journal:
"I mean, I feel like I'm the only one bustin' my butt tryna make us get to a happy place, but all he's concerned about is hoopin' & eatin...All I want to see is that he cares for & loves me more than he loves himself but all I've got to show for our love is this notebook!"
The frivolity of our relationship was revealing itself early on and I can recall numerous talks we had over the years about what he wasn't providing or changes I felt we needed to make as a unit. Unfortunately though, all of those pleas fell on deaf ears, even after having our two children in the 2nd and 4th year of our marriage. And despite this, I kept on smiling and being foolishly optimistic with no real evidence of things changing.
In 2016, the resentment and unhappiness I had suppressed for so long began to surface. I tried to ignore it but as I poured all the love I had into my two children, and my husband, I started to feel how much I was missing within myself.
One morning in October, I had finally woken up to how bad things were in our life together. As I drove him to work, I made a comment to him about his attitude and treatment of the women in his life and he immediately dismissed it. I looked at him and saw the irritation etched into his face and for a split second, I believed that I was wrong. That thought faded quickly though. I had to stop and ask myself how could someone I had given nothing but unconditional love to be so aloof to my feelings and the battles I was so obviously fighting?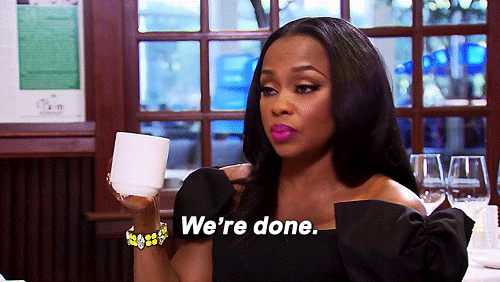 A few days later, I finally worked up the courage to tell him we needed to separate.
My mind was made up and now his pleas were falling on deaf ears. I was done ignoring the early red flags simply because at least he loved my natural hair. I no longer believed that I could teach him how to give me the romance I was craving, or that I could make him really believe in my vision once I started making real money from my hustles. I knew that the only thing we could do at this point was to separate and he was not going to convince me otherwise.
It was one of the hardest decisions I have made yet, but one that I am proudest of.
I finally found the courage to stand up for myself and act on the feeling in my gut telling me I deserved better.
Fast forward to December. During our separation, I was forced to really think about my hair and how much I hid behind it in both the literal and physical sense. The confidence that I felt in my natural hair journey was superficial because it developed from my husband's approval. It felt forced and I felt like a fraud.

So on that December night, I placed my hair in six twists and cut them off one by one at the roots without a second thought. I remember the fear I felt in my heart as I was twisting my hair just melting away as I looked in the mirror and saw a shell of the woman I thought I would become. I knew that once I cut my hair I would really be cutting off any connection to the lies I had been telling myself over the years. I would finally begin the real process of healing. As I cut off each twist, I felt lighter and lighter and knew this was just what I needed.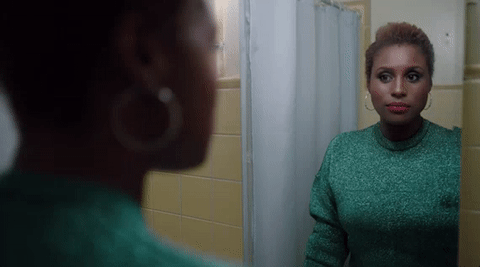 I left my husband and my hair in 2017.
While I never saw it coming, it wasn't because the signs weren't there. For years, I practically begged for romance, for him to take the lead in our lives, for him to push me and be as supportive of my dreams as I was of his, but to no avail. We rarely had the really hard conversations and when we did, there was a lack of change afterward. He took me for granted and gave me a surface level love that was just enough to make me content.
So with my choice to cut my hair and make a bold move to serve myself, I also made the courageous choice to leave behind complacency in my love life. I chose to do what I needed in order to fall in love with my damn self so that I could honor the woman I once was and who I was striving to be.
xoNecole is always looking for new voices and empowering stories to add to our platform. If you have an interesting story or personal essay that you'd love to share, we'd love to hear from you. Contact us at submissons@xonecole.com
Featured image by Getty Images