Amaya Woodley
Amaya Woodley is a free-spirited thrill seeker who loves traveling, trying new food, and writing exciting stories. She also enjoys relaxing in nature by herself with her phone on do not disturb while Mother Anita Baker plays in her speaker.
I was in a relationship for four years with my boyfriend who I met in college before things took a turn for the worst and we broke up. Back then, I found myself so in love with him that I was losing a sense of reality and quite frankly…myself.
I was 20 years old when we first started dating and I had no sense of who I really was. I thought I knew who I was but looking back, chile, I was a hot mess. The insecurities I had acquired from a previous situationship had caused me to walk into our relationship with some serious baggage. It's probably also important to mention that I took no time after my previous situationship to heal and reflect before making myself available again.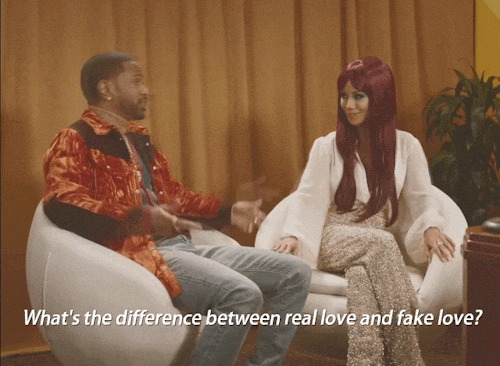 66.media.tumblr.com
As a young twenty-something not knowing who I was or what I was becoming, I was more focused on loving and investing in our relationship than I was learning to love myself. I was willing to sacrifice all of me to make sure our relationship succeeded.

And that love I had for him, my desire to succeed in our relationship above all else, became overbearing to him. I wanted and needed ALL of his attention, all of his time and if I didn't, well that just meant to me that he didn't care or love me.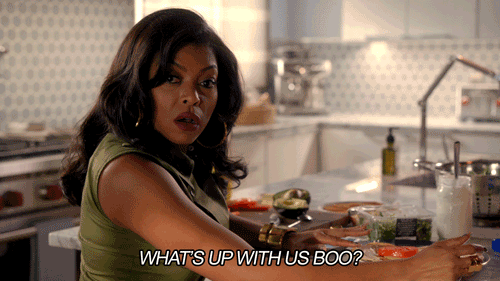 static.wixstatic.com
I needed him to pour his heart out to me every day so that I could feel appreciated and reassured that we were happy and on good terms.

My overbearing love for him eventually started to suffocate him and his dreams. I was slowly weighing down a strong black man. I was pulling him away from time he needed to set aside for himself. I was selfishly forcing him to pour into me…an empty cup.
Eventually, he broke up with me. He had enough of my shit.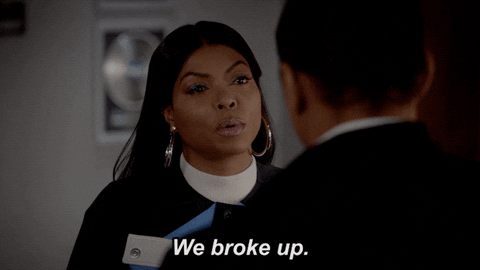 media1.giphy.com
As one could imagine, I was heartbroken. Distraught. I couldn't even go shopping at the mall without breaking down in tears. I couldn't focus on school work. I was just out of it. I had poured all of my love and energy into the relationship that when I stared at myself in the mirror, my reflection was unfamiliar.

It took a reality check of losing what I loved most, to realize that you can truly love someone too much. It forced me to reshift my focus and change how I viewed love and relationships.
I was able to reconfigure my love and thankfully was able to salvage my relationship. We have now entered into married life and have learned to appreciate one of the darkest and challenging periods of our relationship. Now married, I know the importance of taking time to maintain a sense of self, whether that's finding a hobby, taking some alone time, or learning how to check myself before I wreck myself and others around me. And thankfully, his endurance for love created a better woman in me.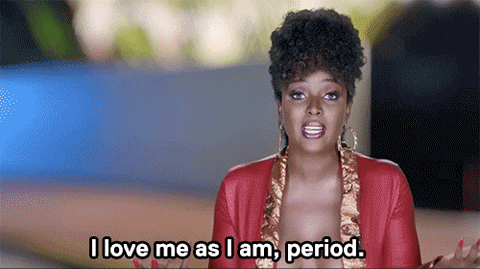 Giphy
I've learned that it is not until you discover yourself that you'll discover true love in its purest form.

Breaking up was the best thing that happened not only to my relationship, but to myself as well. His endurance for love created a better woman in me. I've learned that it is not until you discover yourself that you'll discover true love in its purest form.
xoNecole is always looking for new voices and empowering stories to add to our platform. If you have an interesting story or personal essay that you'd love to share, we'd love to hear from you. Contact us at submissions@xonecole.com.
Featured image by Shutterstock
It happens to the best of us, you leap at the opportunity to work at your dream company in your dream role and then suddenly you realize, you're in hell. Well maybe not exactly hell, but the work culture and your coworkers will surely make you feel like you're close to it. Or maybe you were like me, fresh out of college and you took an opportunity that had awesome benefits and even better pay, but the role itself was outside of your interests and passions.
I think it is safe to say that your career is not a one-stop shop and your dreams, similar to life, can change based on your experiences. Working a job that has transformed from a dream to a nightmare can seem daunting and may even feel like a stab at your mental health, but you don't have to remain stagnant.
Here are a few ways to help you wake up from your nightmare:
1

.

Create a Plan.
First things first, you will need to create a plan to prepare for your transition out of your nightmare. As a rule of thumb, you should always be updating your resume with your new responsibilities. When you're applying for jobs it can sometimes be hard to remember all of your responsibilities and major projects you worked on. At the very least, keep a document or email thread with your major contributions and achievements so you can reference them when it's time to update your resume. Next, it's time to start applying for new jobs, sis! Keep in mind company values and professional requirements as you begin to apply for jobs. You don't want to apply for new positions that will put you back in the same predicament.
2

.

Talk with Your Supervisor or Mentor.
We tend to forget that our supervisors should be an advocate for us. If there are concerns that can be remedied and create a better work environment for you, you should arrange a meeting with your manager. You may be surprised how willing your supervisor is to help you, whether it's creating a new position for you, escalating your concerns to find a solution, or being a listening ear. If speaking with your supervisor is not an option, seek out a mentor who may be able to give some guidance.
3

.

Talk to Your Human Resource Department.
Nevertheless, if you are still planning on quitting your job, you want to make sure that you have spoken with your HR department. Nothing will make this transition more horrifying than learning you owe your company thousands of dollars for breaking a contract. Also, quitting your job means losing your health insurance and benefits. Some employers provide coverage for a few weeks after your last day, and others terminate your benefits immediately. Before you lose access to your benefits, schedule your annual doctor appointments and get a 90-day supply of your prescriptions.
4

.

Take Care of Your Mental Health.
It's no secret that your environment and what you surround yourself with can affect your mental health and well-being. Don't lose your sense of self in the midst of your career. Having a therapist to talk with and organize your thoughts can bring some relief. Your therapist will not only be able to guide you through your journey, but it will also be able to provide tips on how not to become overwhelmed. Yoga and meditation are also great outlets to release tension built up in your body and disconnect from your thoughts. Additionally, self-help books can offer inspiration and motivation to take responsibility for your life and career. Reading, in general, can also be a stimulant for your mind and allow you to wander into a different world.
5

.

Find a Hobby.
We spend the majority of our day, and even more, the majority of our lives at work. If your 9-5 is a nightmare you need waking up from, try spending time doing something that makes you happy. As children, our lives are consumed with various hobbies and extracurricular activities that get us moving and our adrenaline pumping. Reconnect with your younger self and try joining an adult sports league or volunteering with a local non-profit organization. Having a hobby will give you something to look forward to after work and give you an outlet.
6

.

Don't Compare Your Journey.
In the world of social media and the perfect lives that are projected on our phones, it can be a challenge to not compare your journey to others. People compare the journey of life to a marathon, but it's more similar to a triathlon with different courses that require you to adjust and maneuver around obstacles that can seemingly take your breath away and be an uphill challenge. During your transition, you must constantly remind yourself that this is only an obstacle in your journey and with determination, you will become a survivor!
In Michelle Obama's book Becoming, she mentions the overrated question a child is asked, "What do you want to be when you get older?" The former first lady reminds us that you can be many different things in a lifetime and your career is never a one-stop shop. Your dream job can and will shift but don't allow yourself to be stuck in a nightmare. The power of our lives is in our hands.
Want more stories like this? Sign up for our newsletter here and check out the related reads below:
Your First Job Won't Be Your Dream Job
8 Tips To Update Your Résumé & Secure Your Dream Job
A Career Expert Shares Best Tips For Scoring Your Dream Job
Featured image by Shutterstock