Since November is typically the month when a lot of emphasis is placed on the importance of expressing gratitude for all of the things that you are thankful for and also since I tend to spend a somewhat significant amount of time talking about one of the things that makes womanhood so amazing — our vaginas — I thought that now was as good of a time as any to share some ways where you can actually show your vagina — and vulva (which is the outer part of your vagina) — some love in this lane. And while I know that, initially, this all might sound a little crazy, if you look at what gratitude really means, I'm thinking that it will help to put this into context in a pretty inspiring way.
Gratitude: to be appreciative
Appreciate: to be thankful for; to value or regard highly; place a high estimate on; to be fully conscious of; be aware of; detect; to raise in value
Vaginas help to bring us sexual pleasure. Vaginas play a role in our reproductive system and helping us to conceive. Oftentimes, our babies are birthed through our vaginas. How could something that holds so much significance not deserve to get a little appreciation every once in a while? So, in honor of my vagina and yours, here are 12 things that we all should at least consider doing in order to let "her" know that we see her and that we are so thankful for all that she does. Straight up.
1. Think of All of the Reasons Why You're Thankful for Your Vagina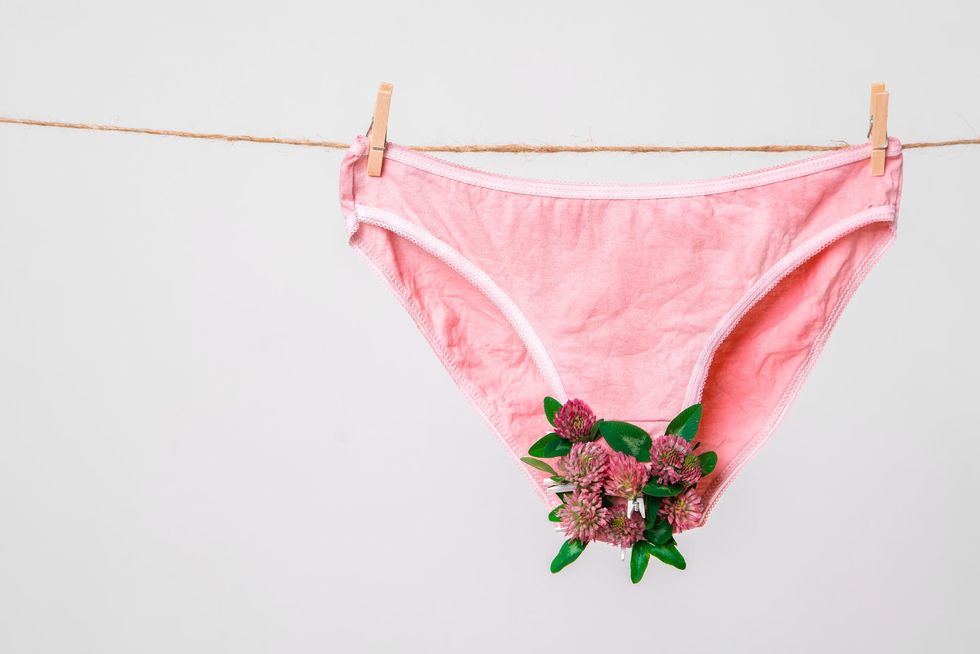 I've got a friend who says that she's never looked at her vagina, professionally "manicured" her vagina or really given her vagina much thought at all. "I mean, I'll cut the hair down sometimes for my husband but that's about it." As a marriage life coach and doula (by profession, I see a lot of vaginas due to the second gig) and also knowing that she's been married for over 30 years and has vaginally birthed two kids, I often say, "You don't want to show your vagina some gratitude for all that 'she's' done for you?" She always finds that to be a hybrid of hilarious and ridiculous. Meanwhile, I'm dead serious.
It's easy to take anything for granted when you don't stop to reflect on what it does for you — body parts included. So, before doing anything else, take a moment to think about why your vagina is bomb. I've done it and doing so has made it a lot easier to do some of the other things on this list, consistently and without hesitation.
2. Bathe in Honeysuckle and Coconut Oil Once a Week
Whether it's to soothe any minor irritation that your vulva may be experiencing or to pamper it, treat your genital region to a soak — one that contains honeysuckle and coconut oil.
While some of you may not have heard the word "honeysuckle" since you were a kid, it's actually got a ton of health-related benefits including the fact that it contains properties to help reduce inflammation, strengthen your immunity and help to prevent viruses too. If you add to honeysuckle, a half cup of coconut oil, thanks to the oil's potent antimicrobial and antibacterial properties, it can help to naturally reduce yeast-related symptoms, fight UTIs and also restore moisture if you happen to be dealing with any vaginal dryness.
And where, pray tell can you find honeysuckle? A lot of health food stores that carry loose leaf herbs happen to have it. In fact, Walmart even sells it online (click here). Add ½ to a cup of honeysuckle and a couple of tablespoons of organic coconut oil to your bathwater, let it sit for 10 minutes, soak for 20 and you'll be in a bath of luxury.
3. Soak in a Sea Salt Water Solution Following Your Period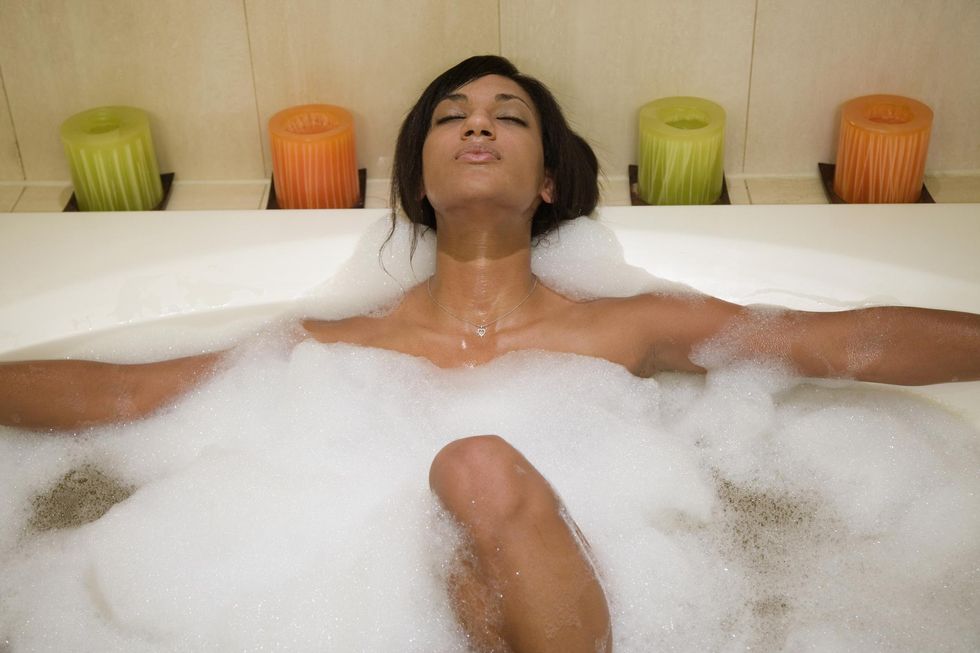 I don't know about you but sometimes, on the day after the last day of my period, there is a little bit of discharge that irritates my vulva. Something that helps to bring everything back to balance is soaking in a tub that has about a half cup of sea salt in it. This works because this kind of salt contains antibacterial properties that help to decrease itching while also stopping bacteria from multiplying. A 30-minute soak, two days in a row after your cycle, should just about do the trick.
4. Cleanse Your Vagina with a Rosemary, Basil and Honey Solution
A couple of years ago, I wrote an article for the site entitled, "Love On Yourself With These 7 All-Natural DIY Vaginal Washes". The main reason why is because, from articles I've read, conversations with health professionals that I've had and also personal experience, I've learned that when it comes to cleaning my vagina 1) less is more and 2) if you do want to use a wash of some sort, it should be as natural as possible. Here's where another DIY recipe comes in. If you make one that consists of rosemary, basil leaves, organic honey and distilled water, your vulva can receive all sorts of benefits (because remember, your vagina is self-cleansing, so it doesn't need any "help").
Rosemary oil is dope because it's loaded with antioxidants and anti-inflammatory compounds that can help to fight bacterial growth and increase blood circulation. Basil leaves are awesome because they have antimicrobial, antifungal and antibacterial properties in them. And honey? Honey is good because it has antibacterial and antifungal effects properties in it that can help your vagina to maintain its natural flora while also soothing irritated skin and even helping to fight off a yeast infection.
Just steep two cups of basil leaves in three cups of distilled water (which is the kind of water that has no impurities in it) for an hour. In the last two minutes, add three tablespoons of organic honey and two tablespoons of rosemary oil. Pour the solution into a container and then use as needed. It's great.
4. Treat Your Vagina Like a Plant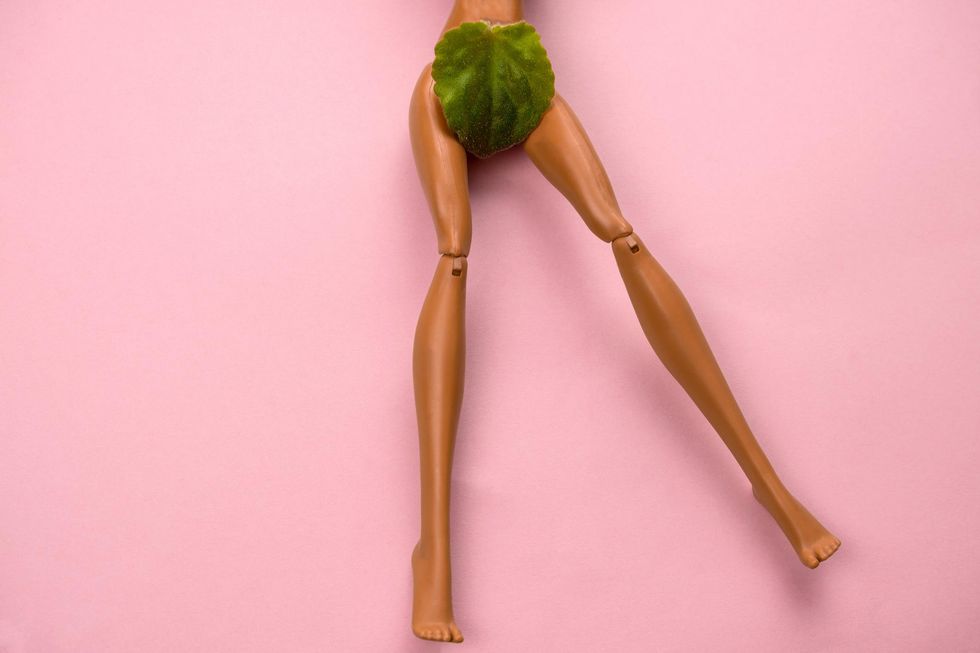 Did you know that talking to your plants can help them to fight off infection? Along these same lines, while there isn't necessarily a lot of scientific data that supports talking to your vagina, you definitely should feel comfortable talking about it (especially with your doctor) as well as looking at it on a fairly consistent basis; not just as preventative measure but so that you can become more confident with that part of your body too (check out "10 Sensuous Ways To Boost Your Sexual Self-Esteem").
One way to do that is by giving yourself a vaginal self-exam (check out "Why You Should Give Yourself A 'Vaginal Self-Exam'"). As you're doing it, have a "plant parent" mentality by being positive, gentle and at peace with whatever your vulva and vagina looks like (check out "Did You Know That There Are 10 Different Kinds Of Vaginas? Yep.") because they're all special and wondrous in their own special way.
6. Eat Probiotic Foods
When you get a chance, check out "80% Of Your Immunity Is In Your Gut. Take Care Of It Like This." Since so much of your immune system is in your gut and because there are good and bad bacteria in it, it's important to consume probiotics in order to keep the bad bacteria from taking over. This same line of thinking applies to your vagina because there are good and bad bacteria there too.
In fact, there is actually a strain of probiotics known as L. acidophilus that has been proven to help keep your vagina's pH in balance (check out "Sis, This Is How To Keep Your Vagina's pH Balanced"); the more "balance" you have, the less prone you will be to yeast infections and bacterial vaginosis. Some foods that are high in probiotics include fermented ones like yogurt, pickles, mozzarella and cheddar cheeses, pickled veggies and kefir.
7. Take Your Vagina on a Panty Shopping Spree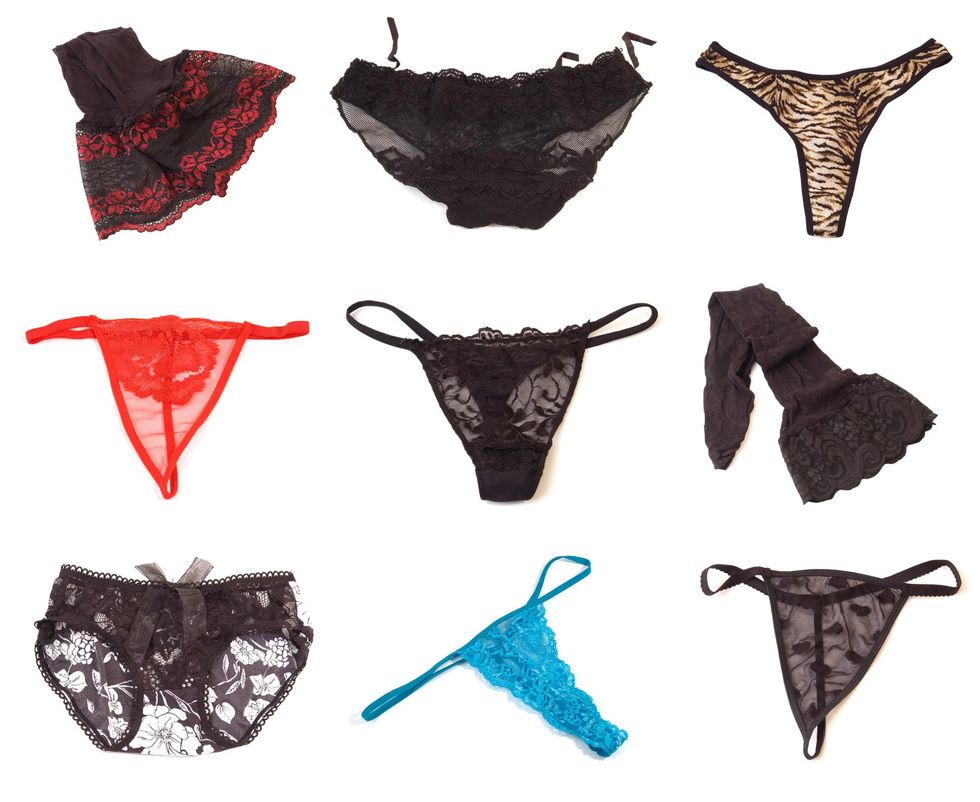 I'm willing to bet some pretty good money that you've got some panties that are well past their expiration date. How do I know? Because we are supposed to swap out the old for the new, every six months.
So yeah, nothing says, "I love you, vagina. Good lookin' out" quite like setting aside some time to do nothing but purchase new undies. Cotton ones for day-to-day wear so that your vagina can breathe. Silk, satin and/or lace ones to seduce your partner. Boy shorts because they are comfortable and still casually sexy. Some hipsters and bikinis because the cuts are cute on just about everyone. Some thongs for when you don't want your panty lines to show. Some control briefs for your bloat days. And if you're really honest with yourself, it's probably time to get some new period drawers too. If anything carries bacteria, it's those bad boys.
It would suck to get a yeast infection following your period because your panties had your vulva and vagina all stressed out. Anyway, Women's Health Mag published an article on some of the best period panties around. You can check it out here.
8. Give Your Vagina a Massage
If there's one thing that you keep telling yourself that you are going to start doing more often is getting a massage, make the time to read "12 Different Massage Types. How To Know Which Is Right For You.", then consider giving yourself a vaginal massage. While, off the rip, it might sound like I'm talking about masturbation, I'm actually not. Sometimes, I will take a favorite carrier oil (sweet almond is one of mine; it's good for the vulva because it deeply moisturizes) and gently massage my vaginal lips (especially once I get out of the shower).
It's great because it improves blood circulation, adds healing oils to that area of my body and helps to de-stress my vagina (check out "Ever Wonder If Your Vagina Is Stressed TF Out?") too. While a lot of cities actually have vaginal massage practitioners (some prefer to call themselves a yoni massage practitioner), this really is an exercise that you can do on your own, so long as you're doing it strictly for pampering purposes only.
9. Apply Some All-Natural Vagina Oil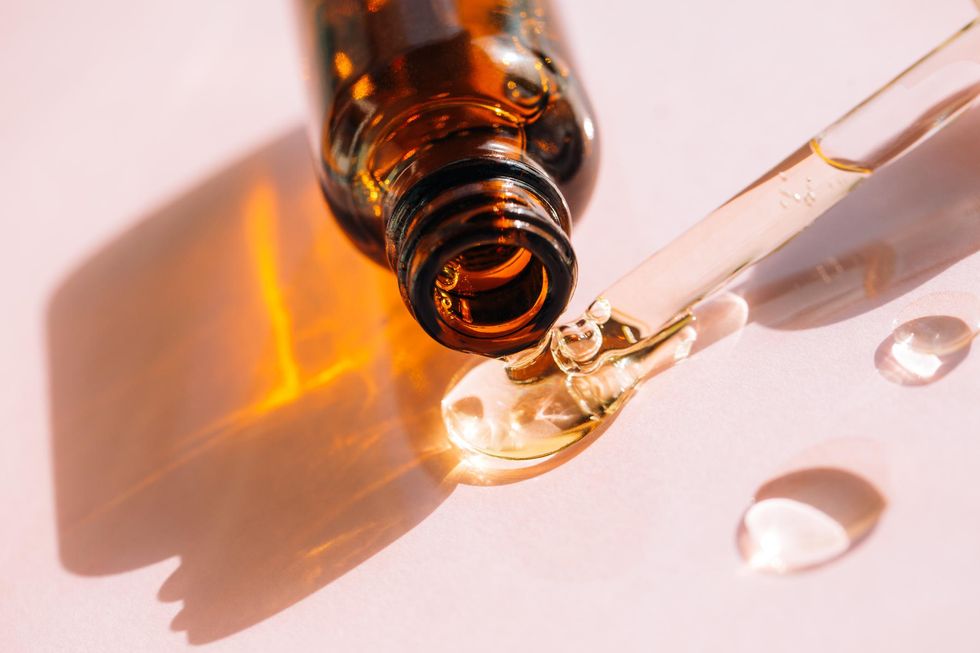 Not too long ago, I wrote an article for the platform entitled, "OK, So WTF Is 'Winter Vagina'?". Long story short, when it's cold outside and/or you spend too much time in dry HVAC heat, it can dry out your vulva lips and lead to irritation or discomfort. Something that can bring about some much-needed relief is applying a little bit of oil. Just make sure it's an oil that is proven to be highly beneficial for your skin (and won't irritate your vulva) like grapeseed (it's got an abundance of Vitamin E in it), avocado (it improves elasticity and helps to prevent dry skin) and sunflower oil (it's got Vitamin E, antioxidants, fatty acids and linoleic acid to help your skin to retain moisture). Whether applied separately or mixed together, these oils will be sure to keep your vaginal lips well soothed and moisturized.
10. Let "Her" Breathe Sometimes
I've shared before that while my health is pretty darn good, one thing that I do have is a fungal sensitivity. As a result, I have to be super proactive when it comes to staying away from things that would trigger a yeast infection or a skin condition known as tinea versicolor. For instance, sometimes there will be a patch of skin, underneath my armpit, that will turn into a yeast patch. It can be hell because, since my arm is down 95 percent of the time, that can be a breeding grown for moisture which yeast likes to thrive off of.
Another place that stays moist is your vagina. So, in order to keep it from being a breeding ground for bad bacteria and an overgrowth of yeast too, it's important that you let it breathe sometimes as well. Definitely go to bed naked (at least a few times a week) and shoot, don't be afraid to go commando (if you're wearing a dress or skirt; pants could be really uncomfortable and cause unnecessary friction) sometimes also. Because, word on the street is, wearing underwear less often can also reduce your chances of getting a UTI (urinary tract infection) because you decrease the risk of tiny pieces of fecal matter going into your vagina. Plus, you also reduce the chances of your vaginal lips chafing or getting irritated. The more you know.
11. Drink Some Pomegranate Juice (in a Champagne Glass)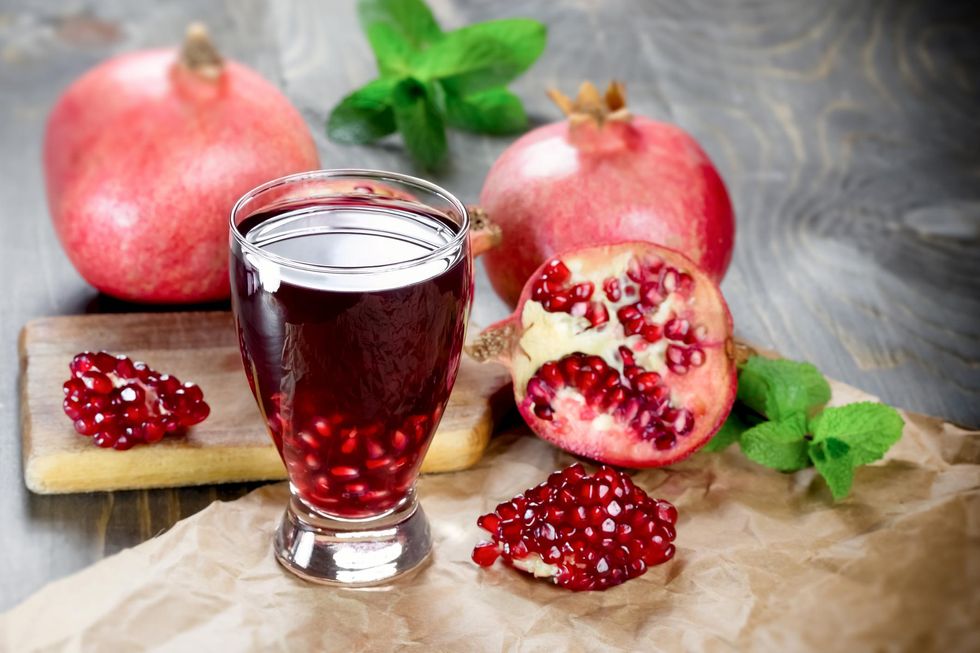 If you've never tried pomegranate juice, I personally find it to taste pretty good. And once I found out how beneficial it was to my health, I started making it a part of my health regimen.
Pomegranate juice is full of antioxidants and Vitamin C. It's loaded with anti-inflammatory and antiviral properties. Plus, it has Vitamin E and potassium in it. This means that when it comes to your vagina specifically, this is the kind of juice that can help to keep bacteria at bay, moisturize your vagina and even act as an aphrodisiac too.
Just pour some of it in a champagne glass — you know, to toast you and "her" — and you're good to go in more ways than one, chile.
Write a Vaginal Mission Statement (No, Really!)
Personally, I'm all about mission statements, not just professionally but personally as well. To me, they are a succinct way of sharing what you believe the purpose, intention and desire for an overall thing or goal should be. And well, when you put it that way, why shouldn't your vagina have its own mission statement? What purpose does "she" serve? What's your intention for her? What do you desire to be the ultimate outcome for her in this season of your life?
Because, as unconventional as it might sound to approach your vagina from this angle, when you're clear about what you want for her and how you want her to be treated, it will make care, upkeep, health-related priorities, "extracurricular activities" and yes, showing her some gratitude, so much easier to do. So, before this month wraps up, definitely jot down a paragraph or two that centers around a mission statement for your vagina. She'll appreciate the forethought — and sis, so will you. Give thanks.
To learn more about all things vaginal health and wellness, check out the xoNecole Women's Health section here.
Featured image by Getty Images
Keep reading...
Show less
Back when I was a teenager, I remember going into a health store and overhearing my mother speaking with a homeopath. For whatever the reason, what stood out to me most was the woman saying there was such a thing as "widow's disease". According to her, if a woman hasn't had sex in a couple of years and then does again, it's not uncommon for her body to literally flood with vaginal fluid and the nickname for it is, well, widow's disease. Ever since I heard her say that, I have never forgotten it nor have I been able to Google search it; however, it has caused me to keep an ear out for other "huh?!" things about vaginas that may cross my path. In walks, winter vagina.
If you just scrunched up your nose and/or your eyes got wide while looking at the screen, that's exactly how I felt when I first heard the term. And since apparently it's something that tends to creep up around this time of the year, I figured this would be as good of a time as any to break down what it's all about. Are you ready to protect yourself from ending up with — chile, CHILE — winter vagina? I totally feel you.
What in the World Is "Winter Vagina"?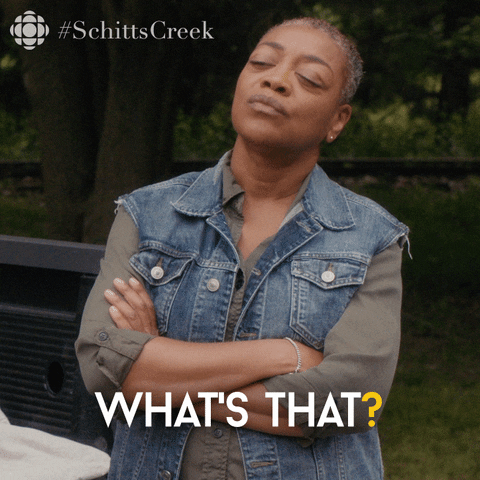 And just what in the world is a winter vagina? From what I've researched, this is something that a midwife from London has been receiving a lot of buzz about. Basically, since cold weather can lead to lower humidity, brisk winds and less moisture, it's no secret that all of this can cause our skin to dry out. No shocker there, right?
OK, but wouldn't it make sense that if say, the lips on our face can feel extra chapped during the fall and winter seasons that our "lips down below" would as well? Especially since when it's colder outside, we tend to rely on central heat which can totally zap the moisture that is in the air out from whatever room that we are in. Ladies and gents, I give you, winter vagina.
The reason why this is so important to keep in mind is because, oftentimes, whenever the topic of vaginal dryness comes up, it's usually centered around there being a drop in our system's estrogen levels or some other kind of medical condition. However, thanks to the introduction of "winter vagina", now we've got something else that could be the reason for why we're not very moist (or wet enough) down below. And since a dry vagina can lead to vaginal infections and definitely uncomfortable sex, it's important that each of us are proactive about keeping our vagina naturally lubricated, as much as possible — especially around this particular time. Because, as you can see, while winter is cool, a winter vagina isn't. So, just what can you do to stay on top of this issue?
5 Things You Can Do to Prevent "Her" from Experiencing It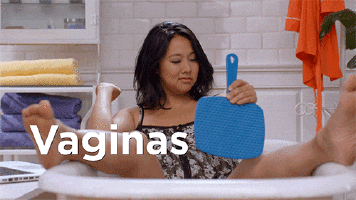 1. Eat some phytoestrogens.
If you think that your vagina is dry because your hormones are a bit off kilter, something that can help is to eat foods that are high in phytoestrogens. The reason why is because an even balance of estrogen can help to keep your vagina moist. Some of those foods include dried fruits, sesame seeds, peaches, wheat bran, cruciferous vegetables (like cauliflower and broccoli), peaches and alfalfa sprouts.
2. Moisturize with extra virgin olive oil.
If your inner or outer lips feel drier than you would like, something that can bring them instant relief is extra virgin olive oil (oil that is made from pure cold-pressed olives oil). The fatty acids and antioxidants in it are great when it comes to deeply moisturizing your skin, repairing damaged skin tissues and providing antibacterial benefits too.
Just make sure to not use this as a lubricant when it comes to engaging in penetrative sex if you're going to use a condom. The reason why is because oils tend to dissolve prophylactics which is definitely not what you want to happen if you're trying to prevent a potential STD or unplanned pregnancy.
3. Use lubricant during sex.
Now, if you want to use some lube (and I totally get why you would. Check out "The Wetter, The Better: 10 Creative Ways To Use Lubricant"), just make sure to go with one that is silicone or water-based instead. Silicone has amazing slip while water-based is good for your sex toys. Either way, it's probably the best way to combat winter vagina as far as sex is concerned, so make sure to have at least a couple of tubes lying around somewhere.
4. DIY vaginal wash.
You know something else that can dry out your vagina? Perfumed soaps, gels or body washes. Not only that but they are also prone to throw off your vagina's pH balance (check out "Sis, This Is How To Keep Your Vagina's pH Balanced"). This is why it's best to use water only, something that is all-natural (a bar that I got on Etsy that I really like is Kaishasorganic's Tea Tree Yoni Soap) or, you can even make your own vaginal wash. If you're interested in trying "Door #3", I've got you covered. A couple of years back, I wrote "Love On Yourself With These 7 All-Natural DIY Vaginal Washes" for the site. I've made some of them myself. They're dope.
5. Sleep naked with a humidifier on.
Listen, something that I've been telling anyone who will listen is they should definitely invest in a (new) humidifier. Since it's officially cold/flu/COVID season and none of those viruses like higher humidity environments, sleeping with one on can help to prevent you from getting sick. It also can help to keep your skin really moist, including your vagina, especially if you sleep naked. It's something that can effectively help to fend off a winter vagina all fall and winter season long — which is definitely a good thing. Extremely so, sis.
Join our xoTribe, an exclusive community dedicated to YOU and your stories and all things xoNecole. Be a part of a growing community of women from all over the world who come together to uplift, inspire, and inform each other on all things related to the glow up.
Featured image by Getty Images
Keep reading...
Show less
Here I am. Ready to discuss something that a lot of us think about yet aren't necessarily or entirely comfortable with discussing — the smell of our coochie. First, let me say that anything that has to do with what makes us a woman is something that we should be cool with talking about (straight up). Then let me add that before getting into these 10 points, if you are trying to make your vagina smell like a bed of roses or a fruit basket, that is never gonna happen. The reality is our vaginas house a ton of bacteria — both good and bad. This means that sometimes it's gonna smell a little on the sour side (like tangy-like). Other times, it may smell like a copper penny (like around our periods). Other times, it may mimic molasses; still not a big deal. The main thing to look out for is a fishy odor or an ammonia-like scent. If this is the case, that typically points to an infection of some sort (one you should see your doctor about).
However, if the smell you're currently dealing with is more in the lane of body odor (which usually happens due to a lot of trapped sweat which is why you should almost always wear cotton undies) or one that is just not-so-fresh, I've got a few things that can help to get things back on track, so that you can feel more confident about how things are looking — well, smelling — down below.
1. Balance Your Vagina's pH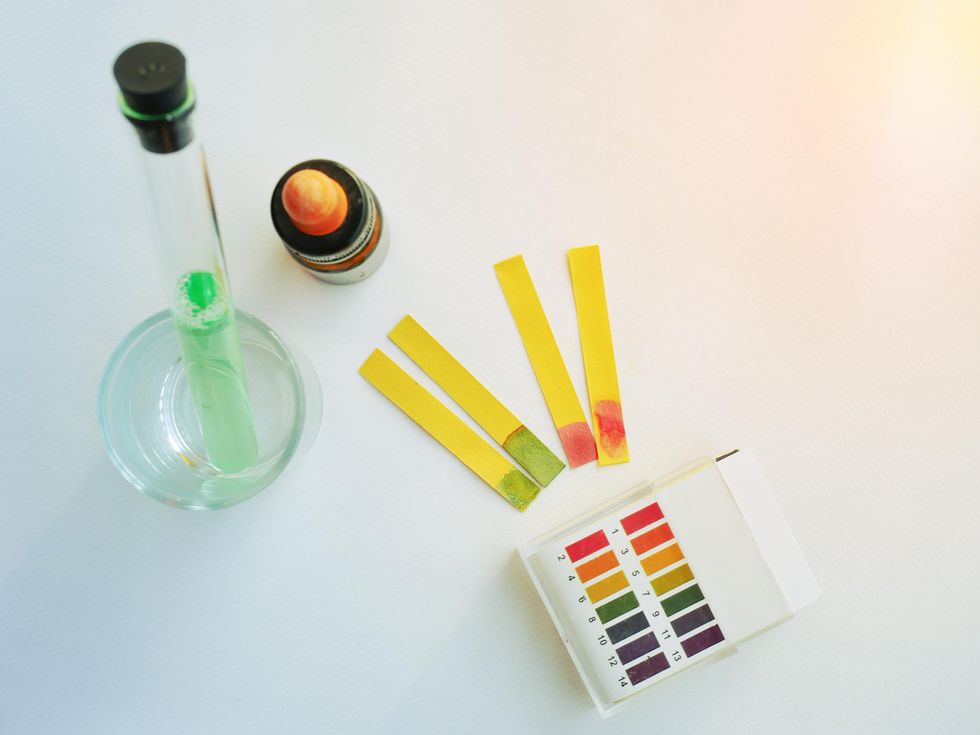 When it comes to this point in particular, I actually just recently wrote an entire article on it. If you check out "Sis, This Is How To Keep Your Vagina's pH Balanced" on our platform, you can learn more about what a pH balance actually is, things that can throw it way off and how to get it "back to the middle" (cue India. Arie). For now, I'll just say that when it comes to keeping your vagina smelling like it's supposed to, a lot of the other "hacks" that I'm about to share wouldn't be all that necessary if your pH level is straight. However, the following nine can play a direct and significant role in helping to make that happen, so let's keep going.
2. Eat Less of Sulfur Foods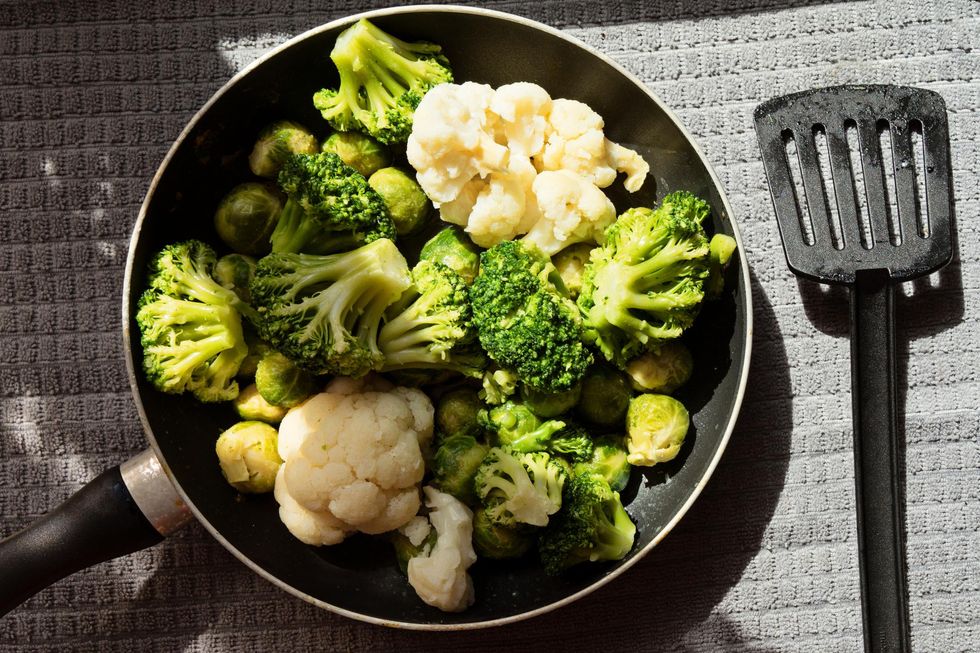 Sulfur is interesting in the sense that it's a chemical in your body that helps your system to produce various amino acids. Because of this, it's beneficial in fighting dandruff, relieving allergy-related symptoms, lowering high cholesterol levels, clearing up acne, helping to unclog arteries and so much more. That's the good part. The downside is it can cause your vagina to smell not so great because sulfur has a bit of a bad egg smell due to some of the compounds that it oftentimes contains. For this reason, eating a ton of foods that have sulfur in it could make your vagina smell a little on the unpleasant side. So, if you're a huge fan of stuff like onions, garlic, broccoli, cauliflower, spinach, kale, eggs, walnuts, beef or turkey — while I'm not saying to go without these foods (because they are also really good for you), if you sense that your vagina isn't smelling so great, scale back and see what happens. Less sulfur in your system might just be the key.
3. Consume Kefir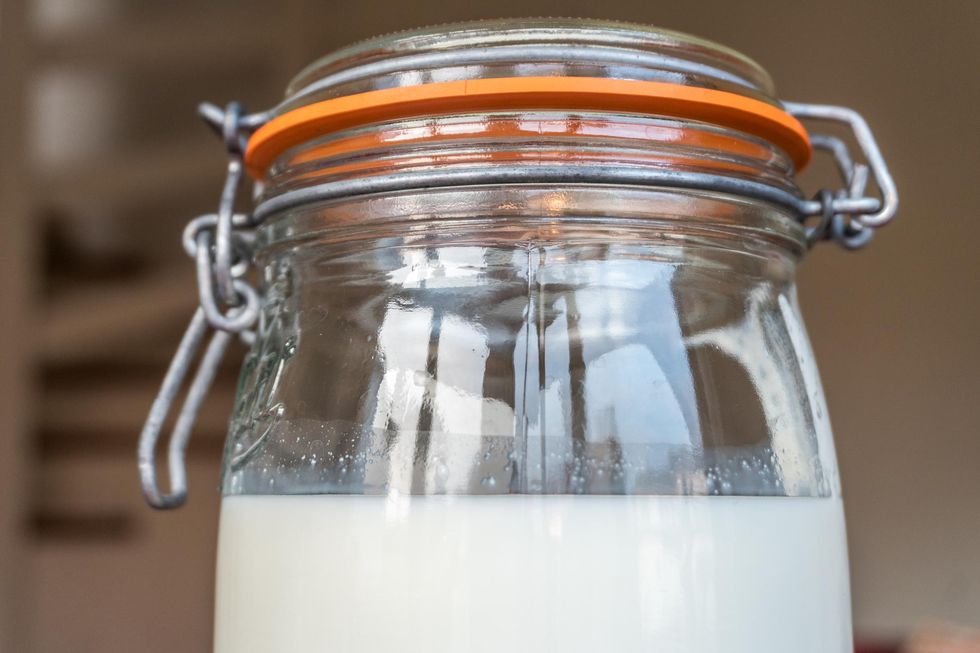 Gee. I wish I had become a fan of kefir a lot earlier in life because, now that it's a part of my diet, I can really tell the difference.
If you're not familiar with what it is, kefir is a fermented food (in drink form) that has the texture and consistency of liquid yogurt yet a probiotic content (two to 10 billion colony-forming units compared to the mere 50 million that's in yogurt) that is totally off of the chain. This is good to know because, within your vagina, there is both good and bad bacteria. When the bad bacteria takes over, not only can that result in irritating health issues like a yeast infection, it can also cause odors from that area to arise.
So, whether you choose to drink kefir straight or do something like pour it into a smoothie, try and add it to your regimen. Like I said, I have and have absolutely no regrets.
4. Snack on Pineapples and Watermelon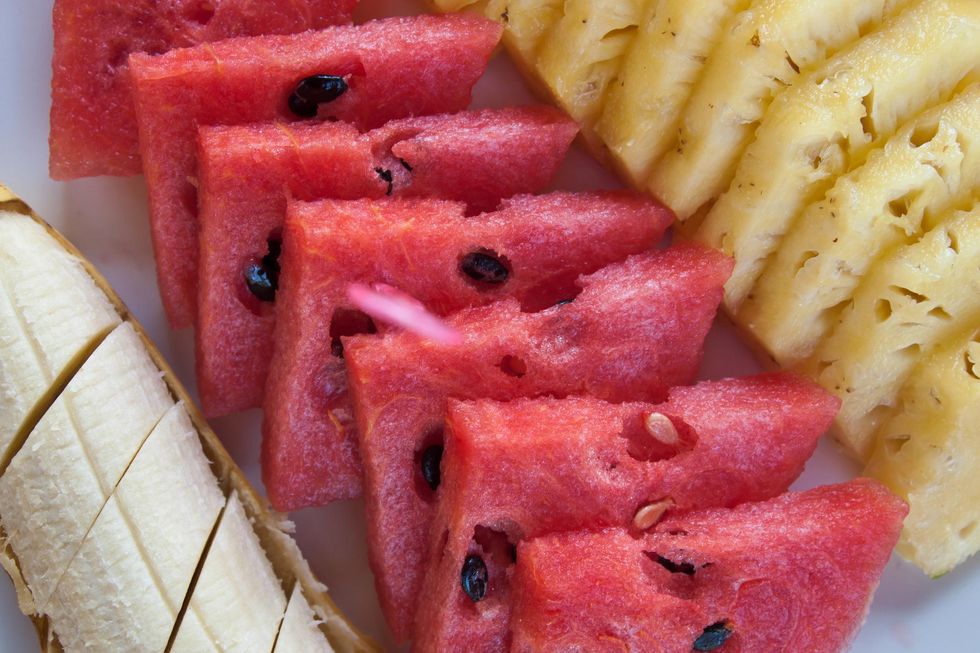 Speaking of consuming things that will make your vagina smell better, anything that will help to give your immune system a boost is always a good idea — including foods that are loaded with Vitamin C. The reason why I specifically listed pineapple and watermelon here is because they both are great at promoting gut health (which also helps your vagina to smell good and healthy). Also, while your vagina will never taste like a pint of ice cream (it wasn't designed to), the extra antioxidants in both of these fruits can help it seem, just a little bit on the sweeter side.
5. Take a Neem Oil Supplement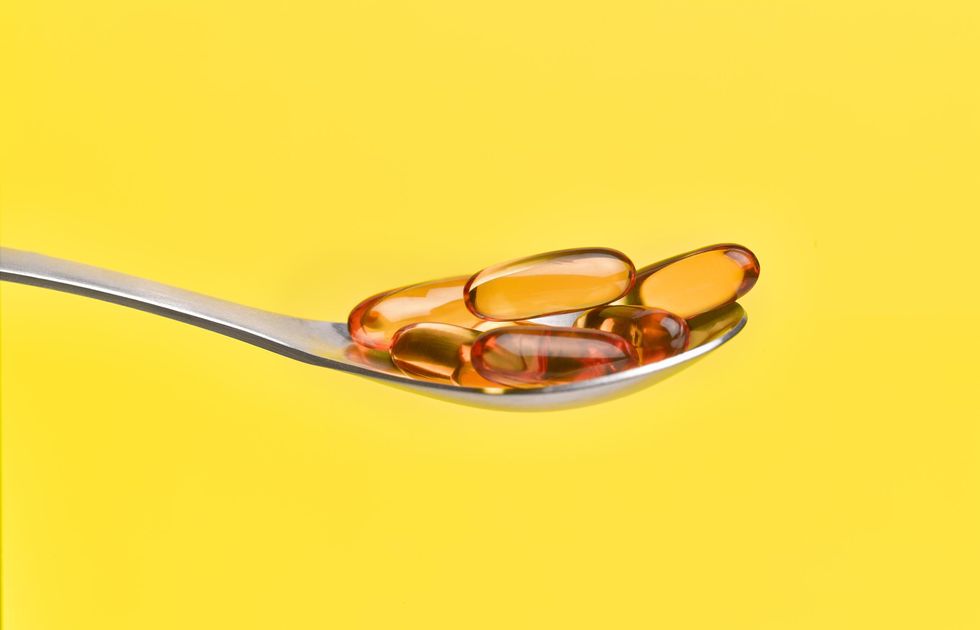 Something else that you might want to consider doing is taking a neem oil supplement.
Neem is a natural herb that has some pretty potent antifungal, antiviral and antibacterial properties in it. This is good to know because, when it comes to your vagina, not only can it help to speed up the healing process of STDs such as gonorrhea, chlamydia and herpes (it doesn't replace antibiotics, it just helps your system to recover faster), it can also help to protect vaginal infections from occurring — ones that could result in your vagina being not so fresh.
While some people like to soak in neem leaves or drink it in tea form, another route is to take a neem oil supplement. As a bonus, the fatty acids in it can help your skin to glow as it fights aging signs.
6. Use a Menstrual Cup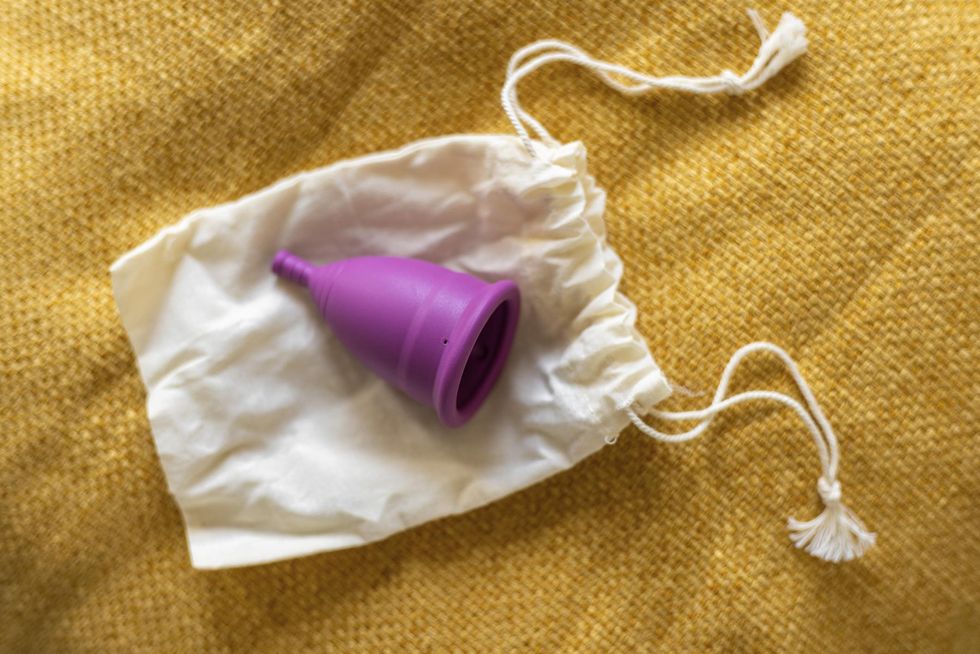 Although I used to wear them in college and a part of my 20s, on this side of wisdom, I'm not a fan of tampons. Like my mother used to oftentimes say, "that blood is designed to flow out". Indeed. As far as pads go, besides all of those fibers not being the best for the environment, they can actually be the cause of vaginal odor during our cycle. While I was in my 40s before I got a hold of a menstrual cup, it really has been life-changing for me. It's comfortable. There's far less leaking. And I don't smell a thing. So, if you've yet to try one, maybe this will be the lil' push that you need to at least give one a try. (By the way, if you have a high cervix like I do, the one that I adore on a whole 'nother level is the INTIMINA Lily Cup. Thank me later.)
7. Drink Mint Water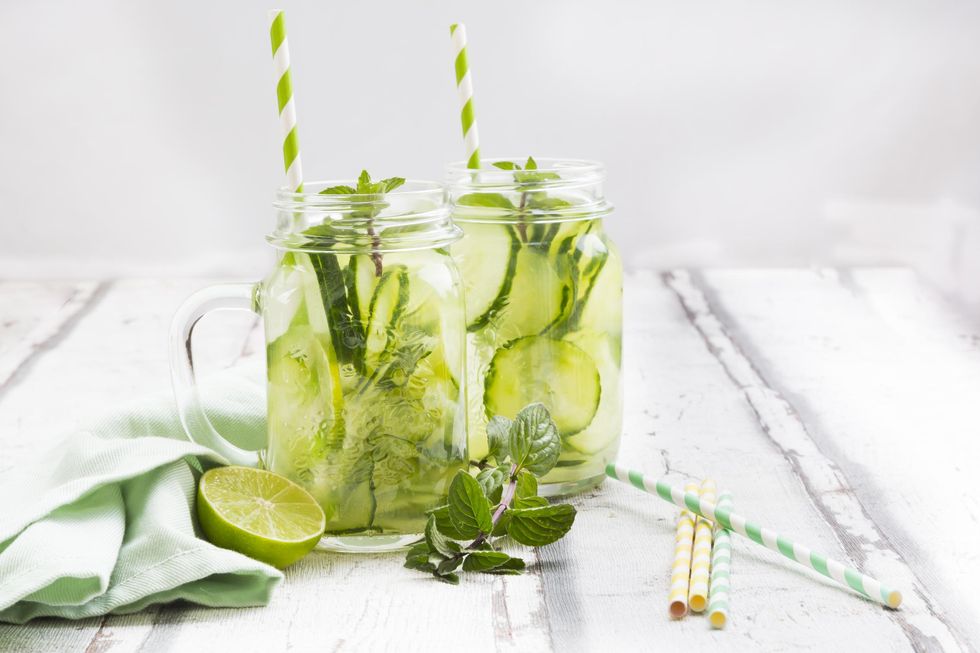 Something that your vagina is full of is mucous membranes. Basically, they provide a protective fluid inside of your vagina. In order for them to function properly, you need to consume the standard 6-8 glasses of water on a daily basis. If you really want to be intentional about your vagina smelling good, add some fresh mint to your glass. Mint contains antibacterial properties that reduce bacteria all throughout your system, your vagina included. Mint is also high in fiber which helps to keep you regular which helps to keep toxins out of your system — which is always good when you want to smell great in your nether regions.
8. Put Apple Cider Vinegar and Baking Soda into Your Bathwater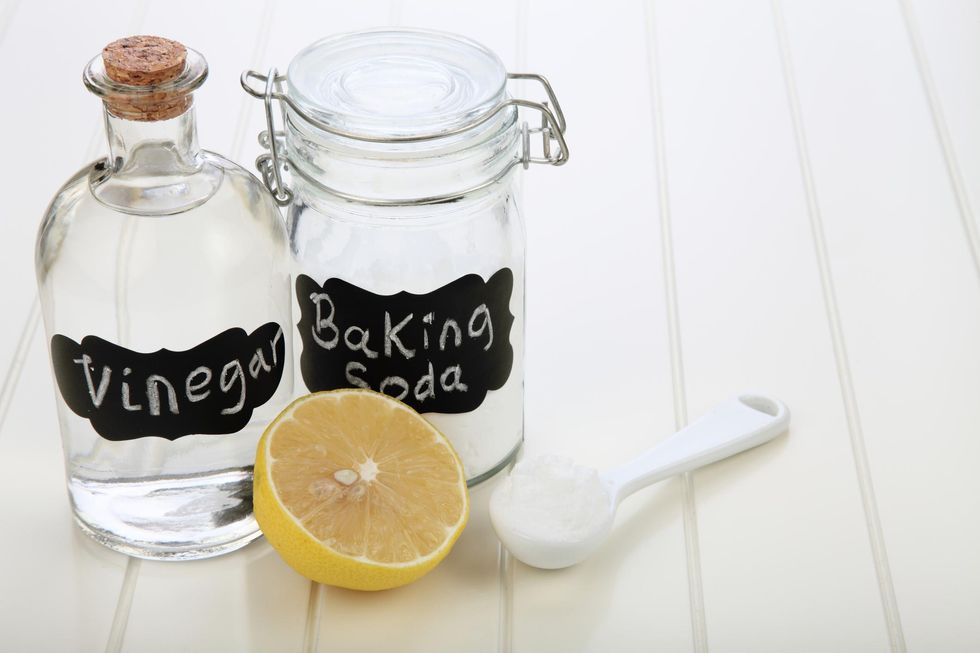 Something that I personally think kinda sucks yet "such is life" is the fact that hot showers and baths have a tendency to throw our pH balance off. So, what temp should your water be? From what I've researched, it needs to be just a tad above your normal body temperature which puts it at around 90° F and 105° F (32° C – 40° C). Anyway, on the days when you want to take a long soak (check out "Did You Know There's A Right & A Wrong Way To Take A Bath?"), it can't hurt to pour a cup of apple cider vinegar (the kind with the mother) and a half cup of baking soda into your tub. The antibacterial and antiseptic properties in the vinegar will flush out toxins and remove bacteria from your vagina (and vulva) while the baking soda will help to deodorize your genitals. For the record, you don't need to do this every time. Just when you notice that your vagina is a little "too tart" smelling, your vagina/vulva is irritated or you want to feel a little extra fresh.
9. Make a Peppermint or Oregano Oil Spray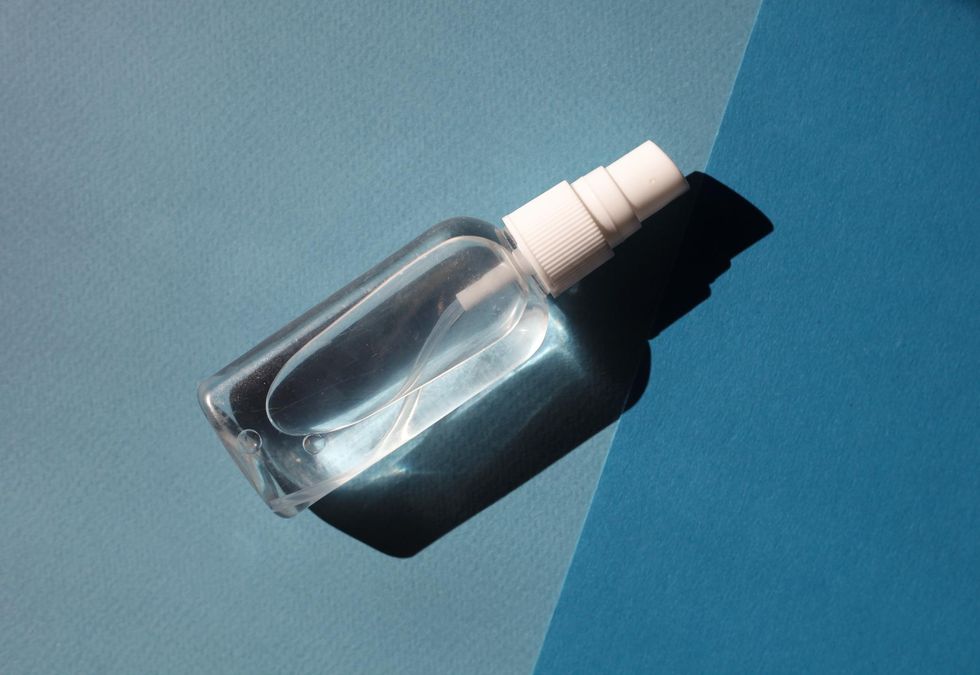 Oregano is an herb that derives from the mint family. As far as your vaginal health is concerned, some people use it as a way to fight the overgrowth of candida; that's because it contains really potent antibacterial properties, the kind that fight "bad bacteria". That's why you might want to also make an oregano spray out of distilled water and pure oregano oil. Just fill a small spray bottle up and add 10 drops of oregano oil. If you're about to go work out, spray a bit of the combo onto your pubic mound (not directly into your vagina). It can fight odor-causing bacteria so that odors won't arise.
10. Practice Proper After-Sex Protocol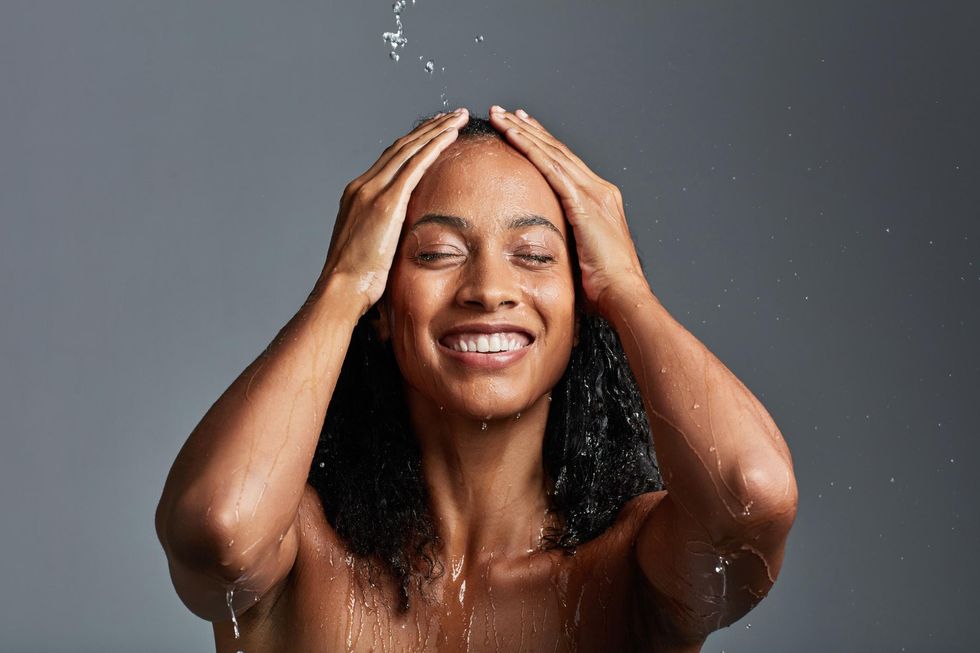 Sperm/semen can throw your vagina's pH levels way off which can also result in your vagina not smelling too awesome. That's just one more reason to go with a condom when you're getting it in (check out "10 Things You Should DEFINITELY Know About Condoms" and "10 Ways To Make Using A Condom So Much More Pleasurable"). Yet if that's not how you get down, while it might seem all romantic 'n stuff to lay up with your partner for hours after climaxing (I mean, here's hoping, right?), it really is a good idea to follow a bit of an after-sex protocol which includes peeing right after sex and taking a bath, if you can.
An article that I wrote for the platform entitled, "Here's How To Care For Your Vagina AFTER Sex" can give you a play by play breakdown. I mean, it's not like he can't join you in the water if you want (check out "So, This Is How To Make Shower Sex So Much Better"). That way, you can get a 2-for-1 deal — another round and a healthy va-jay-jay. Simultaneously. Dope.
To learn more about all things vaginal health and wellness, check out the xoNecole Women's Health section here.
Featured image by Getty Images
Keep reading...
Show less
Something that has come to fascinate me more, more and more over time, is what pH balance represents when it comes to our overall health and well-being. Another term for pH balance is acid-base balance which basically represents how much acidity and alkalinity are in our blood, especially as it relates to our lungs, kidneys and body buffer systems.
Monitoring your pH balance has to do with a scale of sorts. Blood-wise, the numbers are between 0-14 with 0 being strongly acidic and 14 being very alkaline (or base). The key is for your system to remain as neutral as possible by hanging somewhere around 7-7.45 (because blood is naturally more acidic) at all times. When this doesn't happen, health issues can arise including fatigue, high stress, indigestion, insomnia, lung and kidney challenges — oh, and vaginal drama.
Today, we're gonna talk more about the vaginal side of things. How to know what your vagina's pH is supposed to be, what to do if your pH is a little off and how to keep things on track (balanced) as much as possible. Ready?
What Is Your Vagina's pH and Why Does It Matter?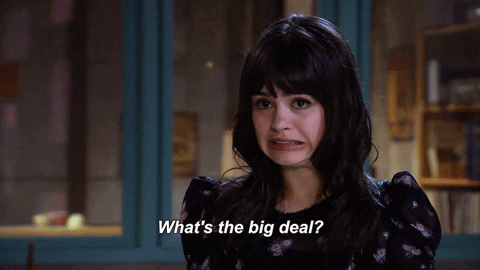 When it comes to your vagina's pH levels, specifically, it's important to know what it is because it lets you know if your vagina is truly healthy or not.
Remember how I said that when it comes to your blood, you're in good shape if you're in the midway part of "7"? Well, as far as your vagina goes, the level that you need to be looking for is somewhere between 3.8 and 4.5 (although it should go on record that during your reproductive years, your pH is usually closer to 4.5 yet loses acidity as you head towards menopause, taking it to around a 5). What that range basically means is your vagina's pH is normal although it's leaning towards being acidic.
This is important to know because acid is what helps to protect your vagina from infections; however, if it's too acidic (under 4 or so), that can actually put you at risk for bacterial vaginosis (a bacterial overgrowth), a yeast infection (a fungus overgrowth) and trichomoniasis (an STD). Not only that but high acidity can also affect your fertility, if you're not careful. The reason behind that is it's easier for sperm to move around in a more alkaline environment. Just one more reason to keep your vagina as healthy as possible.
And just how can you know for sure that your vagina's pH is right where it's supposed to be? Thankfully, there are at-home tests that consist of you holding some pH paper on one side of your vagina for a few seconds. Then you compare the color on the paper to the color on the chart of the test to see what your results are. Since these tests are as effective as the ones that doctors use, it's an inexpensive and convenient way to see if your vagina is "lining up" with where it should be. You should be able to find vaginal screening tests at your local Walmart or drugstore (like CVS).
And just what can cause a vagina's pH to get out of balance?
What Can Throw Off Your Vagina's pH?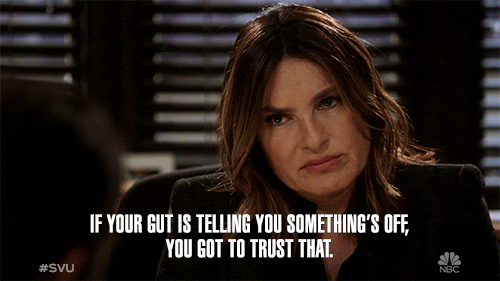 There's no way around the fact that our vaginas are pretty sensitive. That's why it's so important to know what can throw your vagina's pH balance off. Your menstrual cycle (and pregnancy) can do it because menstrual blood has a way of raising your vagina's pH levels. Antibiotics can do it because not only do those tend to get rid of the bad bacteria that causes a disease or ailment but the good bacteria as well (which is why you should up your probiotic intake if you are currently on an antibiotic prescription; probiotics help to replenish good bacteria in your system). One of the reasons why douching is an absolute no-no is because it also increases your vagina's pH.
Consuming a lot of sugar isn't a good idea because yeast and bacteria feed off of sugar and the overgrowth of either can throw off your pH and lead to a yeast infection. Super tight clothes or panties that aren't made out of breathable fabrics like cotton aren't good for your vagina's pH because the combination of heat and moisture is also ideal for bacterial growth. If you're sleeping with more than one person, use a condom; sperm is alkaline and can trigger bacterial growth (especially with "unfamiliar" semen). Stress is another thing that can throw your vagina's pH levels way off too (more on that in a bit).
So, say that your vagina's pH isn't where it's supposed to be. What are some clear indications of that? A change in your vaginal discharge (especially if it's frothy, green and/or itchy). A fishy smell. Vaginal irritation. A burning sensation when you urinate.
When Should You See Your Doctor About Your Vagina's pH?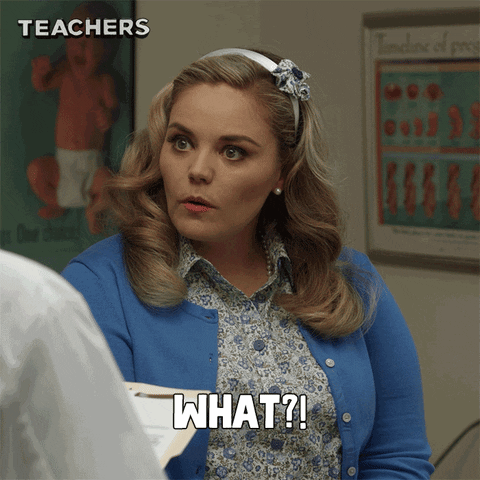 So, what if you take a pH test and it does reveal that "your numbers" do not fall between the 3.8 and 4.5 mark and/or you've got any of the symptoms that I just mentioned? Should you make an appointment to see your doctor if that is the case? Possibly.
What I mean by that is, if the symptoms point to a yeast infection and you've already had one of those before, usually it's fine to just go to your local drugstore and get what you need to heal it (unless you've had more than one in the past six months or it doesn't seem to go away with over the counter treatments). However, if the symptoms are different, more extreme or there is a foul odor, don't "Google your way" into a solution. As much as I'm all about a home remedy, sometimes you can make matters worse if you find yourself "treating" the wrong ailment because you misdiagnosed the issue.
5 Ways to Maintain a Proper Vaginal pH Balance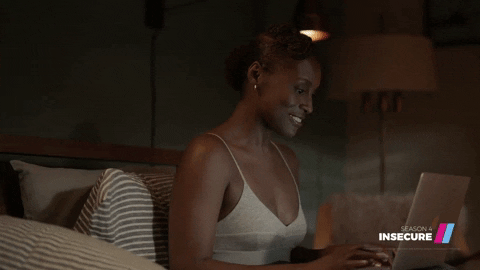 Now that you know what to do if your vaginal pH isn't hanging around the numbers that it should, let me end this with some proactive ways to keep that from being an issue in the first place. The good news is all of these tips are pretty easy to implement.
Take a probiotic. There are good and bad bacteria in your vagina. Aside from eating less sugar, something else that can keep bad bacteria from totally taking over is taking a probiotic supplement. As far as which ones you should take, check out The Healthy's "12 Best Probiotics for Women" for a good point of reference. Also, foods that are naturally high in probiotics include Greek yogurt, fermented foods like pickles, kefir and sauerkraut, raw cheese, brine-cured olives, apple cider vinegar and sour cream.
Watch what goes into your vagina. So, here's the thing about semen — it has a pH of being somewhere between 7.1 and 8 (very alkaline). When you engage in sexual intercourse, your vagina's pH naturally rises in order to become more alkaline and protect the sperm (so that conception can transpire). However, what this can also do is make your vagina way more vulnerable to bacterial growth. That's why, unless you are in an exclusive long-term relationship, it's really best to wear a condom every time. And what about rubbers? Can they mess up your pH too? While technically they could, if you happen to experience a vaginal reaction, it's probably more about being allergic to latex because studies reveal that consistent condom use actually decreases the chances of having an imbalanced vaginal pH.
Ditch tampons. Growing up, I wasn't "allowed" to use tampons. In college, I "rebelled" and started to use them. In my 30s, I went back to pads and now I'm all about the menstrual cup. My mother used to always say that period blood shouldn't just "sit" in a woman's vagina; it needs to flow out. I agree. And you know what? Something else that blood-filled tampons can do is throw your vagina's pH levels off. Just one more reason to try a menstrual cup (by the way, if you've got a high cervix, INTIMINA's Lily Cup is all good things).
Drink water. Something else that having an imbalanced vaginal pH can do is lead to a urinary tract infection (UTI); not that it "causes" a UTI. It's more like, being that this kind of infection is typically the result of Escherichia coli (E. coli) and bacteria thrives in toxins, drinking lots of water can help to keep toxins out and remove bacteria on a consistent basis so that you're less susceptible to a UTI occurring.
Keep your stress levels down. Last fall, I wrote "Ever Wonder If Your Vagina Is Stressed TF Out?" for the platform. It's all about signs that your vagina is stressed. One red flag is your discharge is different which is usually directly connected to your pH levels. Listen, if anything can put your hormones in influx which can wreck your sleep and diet which can lower your immunity and make your vagina more susceptible to bacterial and fungal growth, it's stress. So, whether it's a person, place, thing or idea, please be hypervigilant about not allowing anyone or anything ruin your peace. There's a huge chance that your vagina will show all the way out if it does and as you've already read, that's just one more reason why being stressed is totally not worth it. Not at all.
Join our xoTribe, an exclusive community dedicated to YOU and your stories and all things xoNecole. Be a part of a growing community of women from all over the world who come together to uplift, inspire, and inform each other on all things related to the glow up.
Featured image by Getty Images
Keep reading...
Show less
Vaginal discharge is one of those topics that doesn't really make it to the dinner table, but being informed can save vagina owners a lot of worry and confusion. So we know fluids are secreted from tiny glands in the vagina and cervix but different colors and smells can be unnerving.
To avoid any pre-mature freak-outs or to approach an unpleasant situation in a calm, cool, and collected way, we called in an expert. Below, Dr. Karyn Eilber, founder of Glissant lux lubricants and professor of urology and gynecology at Cedars Sinai answers our pressing questions about vaginal discharge.
What Is Vaginal Discharge in General? ​
"Vaginal discharge in general is a combination of fluid secreted by the vagina, cervix, and uterus," says Dr. Eilber. "The discharge helps clean the vagina — kind of like a self-cleaning oven." Although vaginal discharge happens every day, the way it looks and smells can vary.
What Is Normal Discharge?
"Normal discharge is typically thin and clear to white in color," says Dr. Eilber. That means anything else out of the ordinary should be a sign that something is going on with your vagina.
What Are Different Kinds of Vaginal Discharge? What Do They Each Mean? ​
"Generally with less hormones, there is less discharge," says Dr. Eilber. It's normal for vaginal discharge odor, color, and/or consistency to change with hormonal changes like those that come with a menstrual cycle or perimenopause, or menopause.
"Thick, white discharge associated with itching can indicate a yeast infection. Greyish or yellowish discharge associated with a fishy odor can be bacterial vaginosis or bacterial imbalance in the vagina," she explains. "Bloody or brown discharge not associated with infection or a menstrual cycle, especially in a menopausal woman, may indicate something serious like cancer."
Editor's note: Remember to always consult your doctor if something looks or feels off, but this speed course in vaginal discharge should give you the clarity and confidence you need to take charge in any situation.
Featured image by Getty Images
Keep reading...
Show less
Recently, someone wrote me to ask one specific question: "How is it that you can keep finding content on vaginas to write about?" Heck, if I know, chile. For one thing, they fascinate me. They just do. Plus, I figure that since our vaginas are a part of us and everything from head to toe makes us special, it's important that we have as much information as possible when it comes to learning how to properly care for our genital region. And since we are well into the summer season and it's hot as all get out, there's no time like the present to bring up a few tips that can keep "her" cool, calm and honestly, drier.
Let's get to it. Here are 12 tips that can keep your vagina in great shape, no matter what you and "her" plan on doing from now through Labor Day (well technically, September 22, which is when the summer season ends this year).
1. Go Commando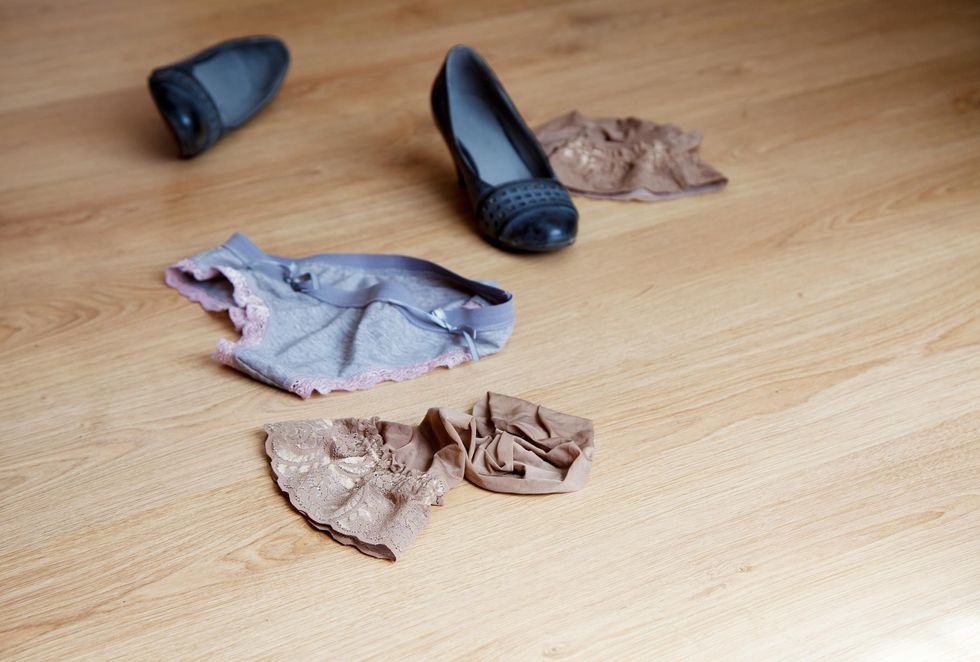 Hopefully, you're already sleeping naked more times than not since it decreases stress, helps to keep your skin healthy and can even boost your self-confidence levels. Something else that going to bed with nothing else on does is promote vaginal health. The reason why is because since our vaginas are naturally full of moisture and there is a certain amount of yeast that's inside of them, we have to be careful that we don't allow things to get too wet or it could cause the yeast to multiply which could lead to a pretty nasty yeast infection.
You see where I'm going with this, right? When it's hot, we sweat. When we sweat, it gets really wet down below. That's why, it really is OK — encouraged even — to go commando sometimes, even when you're out of the house. And what if you just can't imagine doing that? That's where the next point comes in.
2. Or Get Some Moisture-Wicking Undies
If for you, wearing underwear is an absolute must, invest in some moisture-wicking panties. These are the kind of undies that are made out of the type of fabric that actually pulls moisture away from your body instead of absorbing it. As a direct result, moisture is able to evaporate easier and quicker so that you don't feel wet all throughout the day.
If you'd like to check out some reviews on top moisture-wicking underwear that's currently on the market, First for Women has 11 of 'em that you can check out here. If you'd prefer to go a bit of the cheaper route, cotton (especially organic cotton) panties are a classic breathable fabric that works.
Oh, and if you're a thong kind of person, definitely avoid the ones that are made out of nylon, polyester or lace. If any kind of panty needs to breathe, it's a thong, so go with cotton or bamboo fabric, and definitely don't sleep in them if you've been wearing them all day long.
3. Make Your Own Vaginal Wash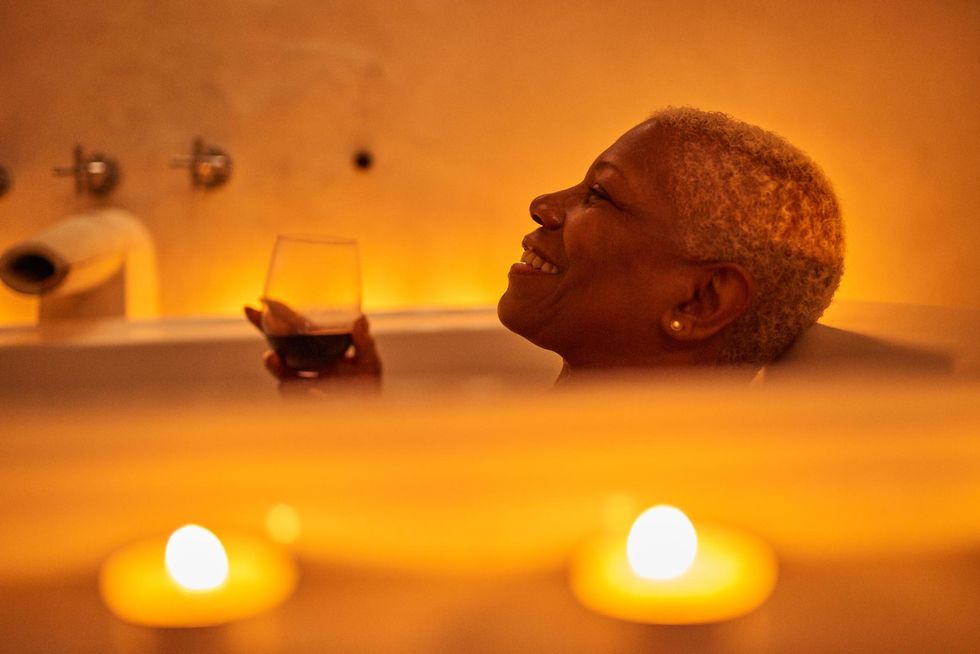 I'm thinking that this probably goes without saying, but just for safe measure, there is no reason for you to wash your actual vagina (the canal/tube that runs from your vulva up to the entry of your uterus which is your cervix); it is self-cleaning which is why douching is an absolute no-no (the ingredients in douches tend to through your vagina's pH levels off balance). And while some health experts say that your vulva (the outer part of your vagina) only needs water to keep it clean, if you're like me and you want some extra back-up, it really is best to make your own vaginal wash. The reason why is because a lot of soaps are way too harsh and some body washes have too many chemicals in them.
If you agree yet don't feel like doing all of the work to make your own cleanser, Black-owned companies like Pangea sell vaginal washes that are pretty good (I've tried it before). Sites like Etsy carry all-natural homemade body washes too. Still, if you'd prefer to go about it yourself and all you need is a recipe, I've got you. Check out "Love On Yourself With These 7 All-Natural DIY Vaginal Washes" that I wrote for the site a couple of years back. It will help to keep your va-jay-jay smelling and feeling fresh all summer long.
4. Up Your Vitamin C and Probiotics
Keeping your vagina in great shape means that you've got to stay on top of your immune system. One way to do that is to make sure that you get plenty of Vitamin C and probiotics in your body. Vitamin C is good for your genital region for a few reasons. It's high in antioxidants which can fight off free radicals and viruses. It contains micronutrients that can help to flush out harmful bacteria. It also helps to increase the acidic levels of your vagina, so that health issues like bacterial vaginosis and yeast infections are less of a concern.
As far as probiotics go, there is such a thing as "good bacteria" and "bad bacteria". Probiotics are loaded with the good kind which is a good thing because they can help to balance the yeast in your vagina, so that the bad bacteria doesn't grow to the point of giving you a yeast infection.
Foods that are high in Vitamin C include citrus fruit, berries, broccoli, potatoes, bell peppers, dark leafy greens and kiwi. Foods that are high in probiotics include fermented foods such as (sour) pickles, sauerkraut, yogurt, miso soup, sourdough bread, kefir and kombucha. There are also supplements for both that you can take. If you want to take a probiotic one, Garden of Life Raw Probiotics Vaginal Care contains 50 billion CFU (colony forming units ) and 38 different strains of probiotics which is pretty darn impressive.
5. Make a Lemongrass and Sweet Almond Oil Ointment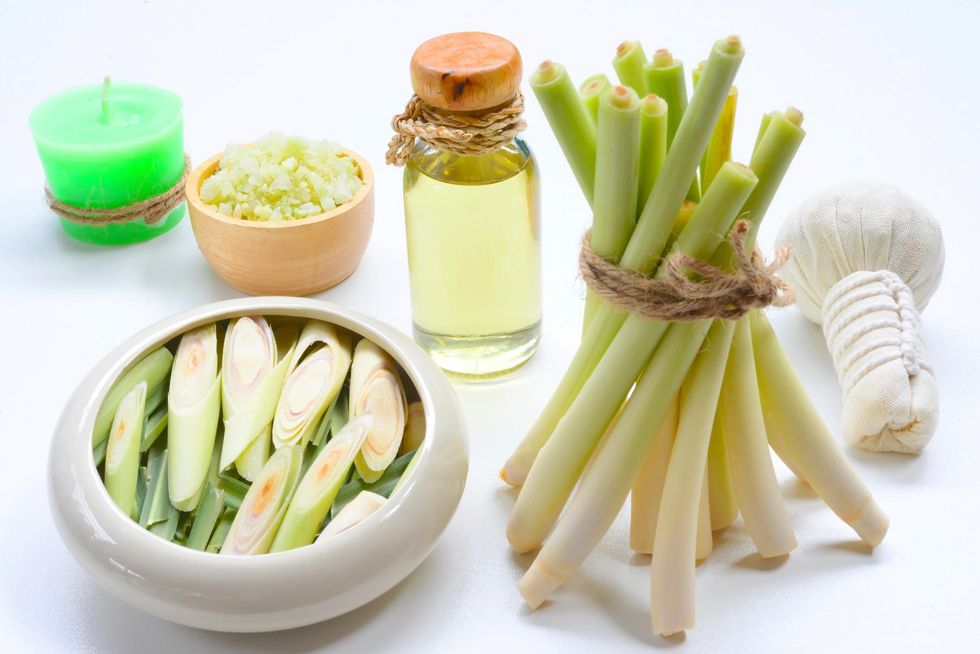 What if you're concerned about vaginal odor? Well, first let me say that if your vagina has an ever-so-mild musky or tangy scent to it, that is pretty normal. If it smells a little like a copper penny, especially around your cycle, that's typically not a big deal. Some vaginas smell sweet; also, no cause for alarm. It's only when it gets into the strong ammonia or fishy arenas that you should be concerned and make an appointment to see your doctor. Still, if sweat seems to make your vaginal region smell a little stronger than you would like, while you should leave your actual vagina alone, you can make a topical ointment for your vulva area out of lemongrass essential oil and sweet almond oil.
Lemongrass is dope because it has a citrus scent (perfect for the summer season), along with antifungal and antibacterial properties that help to fight off the fungus that causes yeast infections. Sweet almond oil is cool because it's a great carrier oil and has a way of soothing your vaginal walls. One-third cup of oil with 3-5 drops of lemongrass added to it and applied to your vulva area only, should do the trick.
6. Try a Little Bit of Vaginal Ice Application Therapy
If you tend to be more active during the summer seasons and all of that exercising, cycling, hiking and whatever else you're doing has your vaginal tissues feeling tender, inflamed, itchy or irritated, something that you might want to try is a little bit of what is called vaginal ice therapy. All it consists of is applying some ice to your vaginal region for 15-30 minute stints, an hour apart, a few times a day. It's a method that can provide instant relief while taking some of the swelling down. If you'd like to try this but would prefer an alternative to ice, you might want to test out Vagi-Kool Reusable Feminine Cold Pack. Just pop it into your freezer for 2-4 hours and it's ready for use.
7. If You Get Ingrown Hairs, Do More Waxing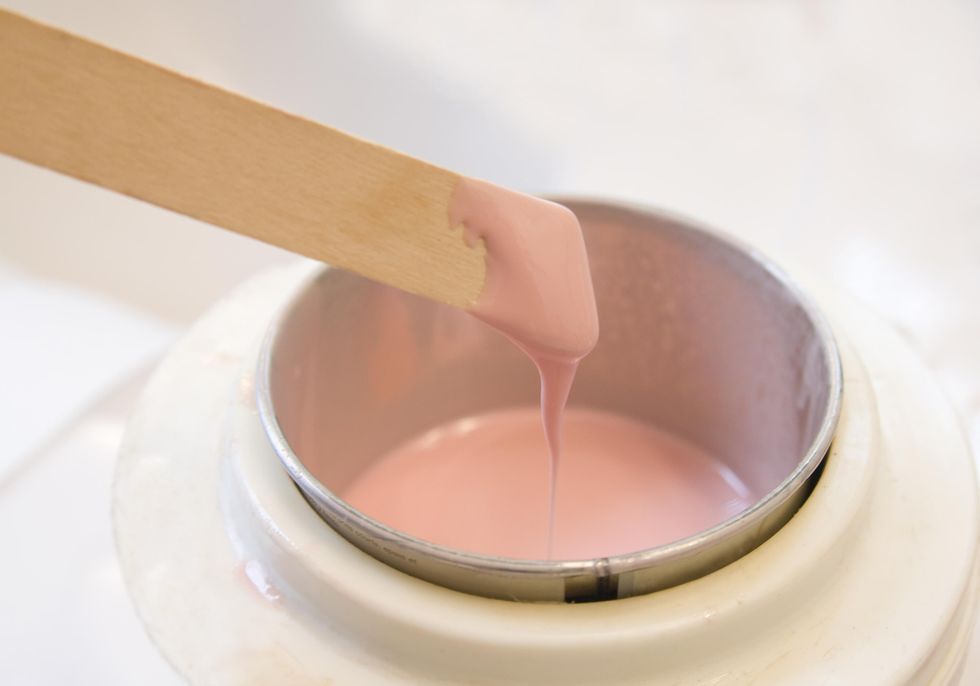 Something that I make sure not to miss, every four weeks, is my wax appointment. The woman who holds me down in this lane was just telling me how she wished more Black women went the waxing rather than shaving route because it really does decrease the amount of ingrown hairs that we get — especially down below. This means less bumps and also less little dark marks that the bumps can sometimes create. So yeah, I'm all about encouraging waxing.
That said, if you'd still prefer to shave, make sure you invest in a really good razor, that you gently exfoliate the area you plan to shave (it loosens up the hairs), that you then soak in warm water for about 15 minutes (it helps to soften the outer layer of your skin and your hair follicles), that you apply some shaving cream (it moisturizes and helps to protect your skin from the razor) and that you DON'T go against the grain of your hair's growth. All of this can reduce your chances of razor bumps (although waxing really is so much better, y'all; plus, you don't have to wax as much because it pulls hair from the root).
8. Soak in Some Apple Cider Vinegar
When your vagina's pH levels (which should be around 4.0-4.5, although it might be higher if you are going through menopause or are post-menopause) are out of balance, that can trigger an infection and/or odor. Believe it or not, something that can keep this from being an issue is apple cider vinegar. That's because it contains properties that are great at keeping your vagina at the acidic level that it's supposed to be. That's why it can be a good idea to take a bath that has 1-2 cups of the vinegar (make sure it has "the mother" because that's the kind that is the most potent) in it. If you soak for 20-30 minutes, 1-2 times a week, it can keep your vagina healthy, all year round.
9. Try a Menstrual Cup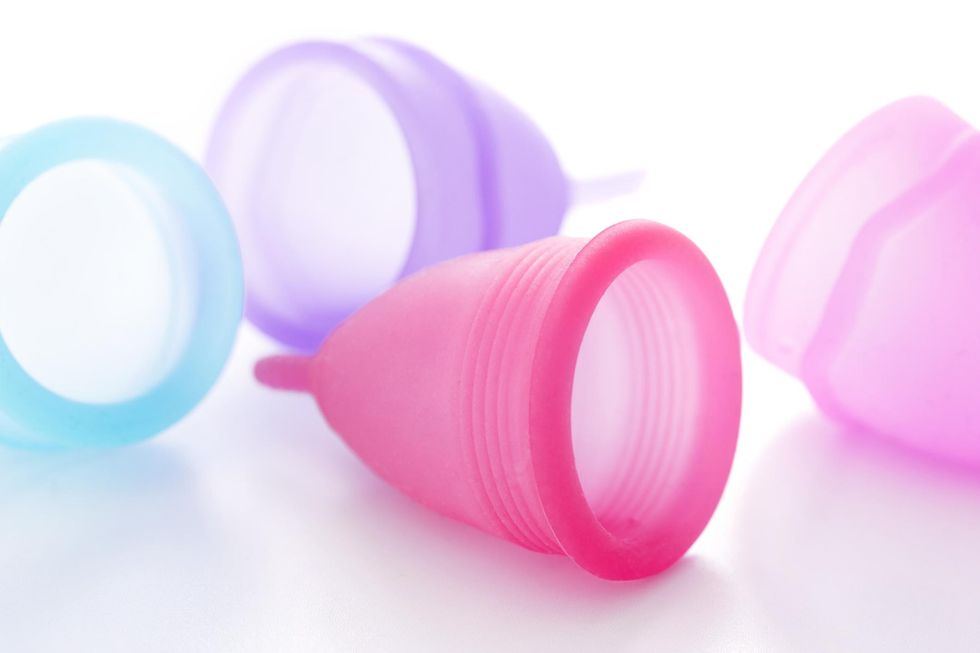 OK. I was late on the menstrual cup train (hate that because they are pretty awesome) and while I'm sold now, I must admit that I'm still a bit on the hunt for the perfect one. Nixit is a menstrual disc that is cool except it won't stay tucked behind my pubic bone (a YouTuber by the name of Vicky Logan has a great review that you can check out here). Merula XL holds a lot of blood but I need something with suction. Intimina is awesome because it's skinny like a tampon. June has suction and is cost-efficient (although it doesn't hold as much blood as others).
Anyway, I really could do an article on menstrual cups and discs at this point.
Bottom line here, though, is if you want to feel basically like you're not even on your period during the summer season, the right menstrual cup could very well be the answer to your prayers. So long as you get the right fit and dump out the blood every 8-12 hours, you can wear and do just about anything you want (including having sex) without worrying about any leaking or period blood smell. Plus, menstrual cups last for about 10 years.
They're awesome in every way.
10. Cop a Tube of Lumē
There's someone I know who, whether it was summer or winter, she pretty much always sweated through her underwear and ultimately her clothing. Sometimes, it would create an odor. Because we were pretty close, I knew it wasn't a personal hygiene issue. She simply sweated a lot and her sweat carried a stench. If you can personally relate and you've never been quite sure what to do, there is a product on the market called Lumē. It's an all-natural deodorant that is specifically designed for underarms and your genital region. Word on the street is it's a type of cream that can stop the smell of bacteria for around 72 hours. You can learn more about it here.
11. Or Apply Some Cornstarch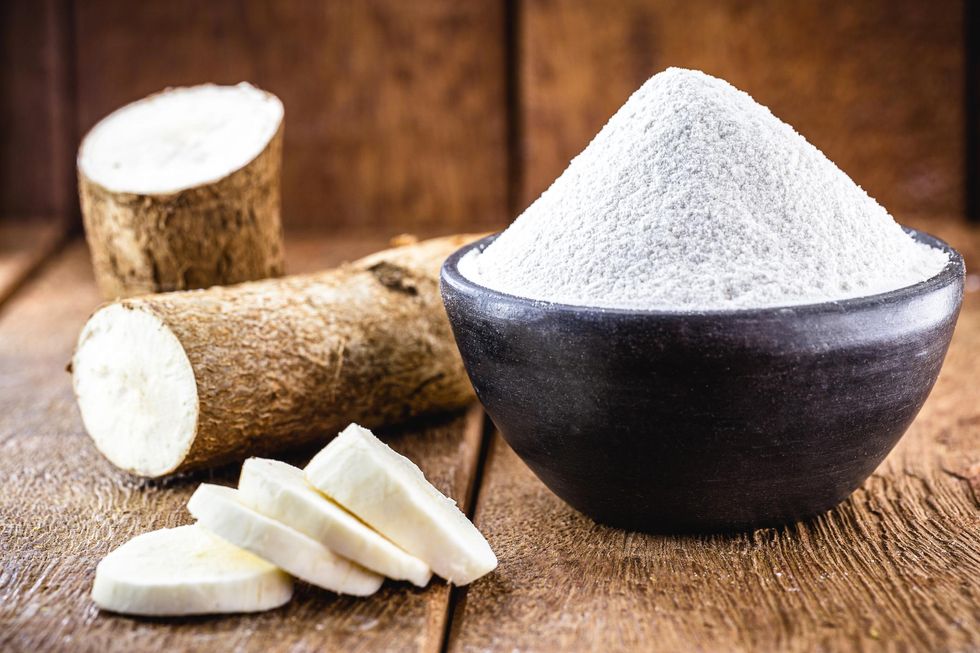 Speaking of absorbing wetness, something else that's super effective and pretty gentle on your vaginal region is cornstarch. Sprinkling a little bit of it onto the crotch part of your panties can help to keep the moisture in that area from drenching your panties; plus, it's so much safer than powder than has a talc base to it.
12. Don't Stay in What You Swim in for (Too) Long
One more. If you plan on being at the pool or beach for the day, you should probably bring along some loose and breathable clothes to change into. Whether it's salt or chlorine water, that on top of the material that your swimsuit is made out of (usually polyester or nylon which doesn't "breathe" very well), on top your sweat, is definitely a breeding ground for a yeast infection to occur. So don't stay in dripping wet anything. Dry off and change. You'll feel better and your vagina will too — all summer long.
Join our xoTribe, an exclusive community dedicated to YOU and your stories and all things xoNecole. Be a part of a growing community of women from all over the world who come together to uplift, inspire, and inform each other on all things related to the glow up.
Featured image by Getty Images
Keep reading...
Show less